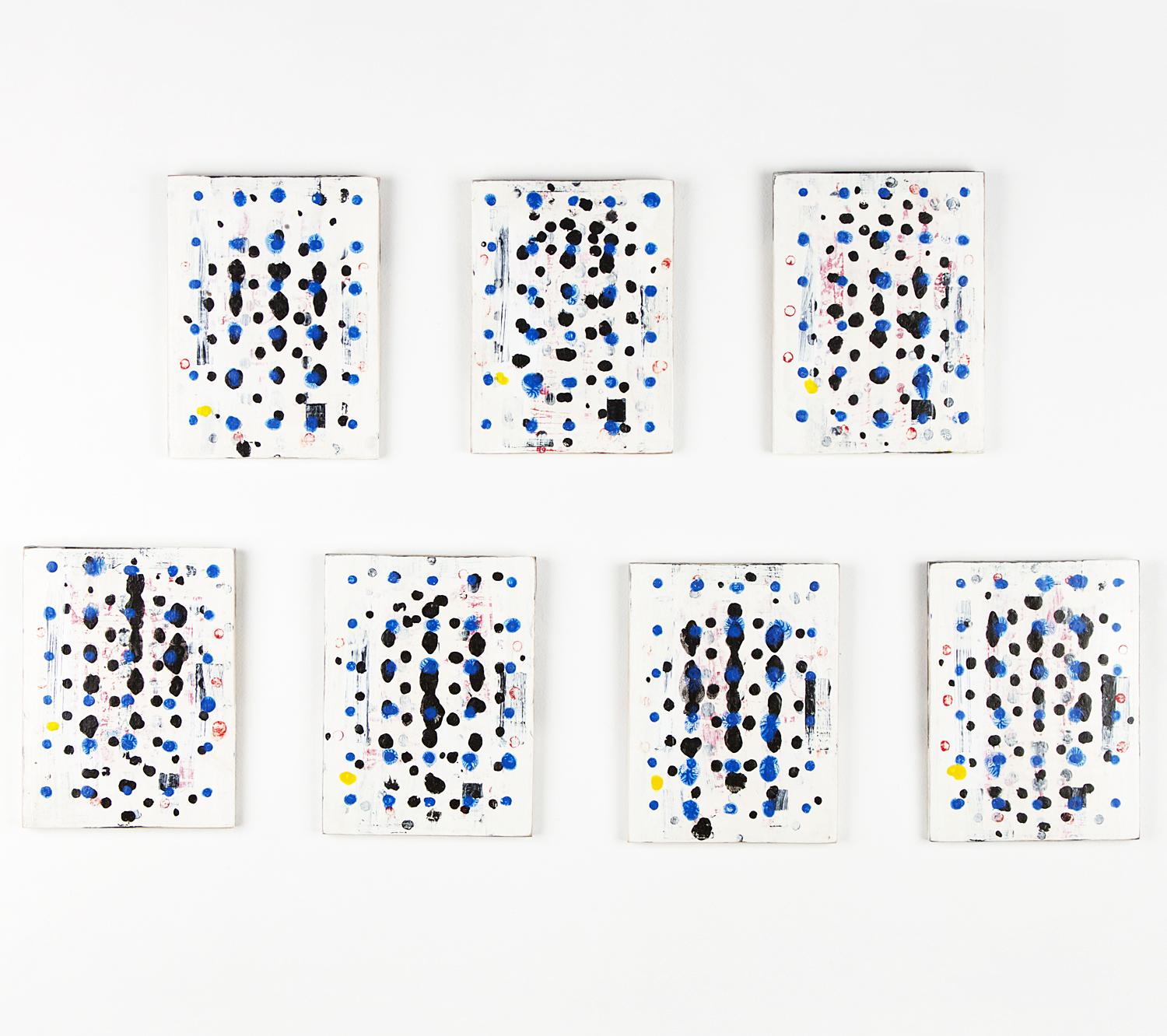 A weekly Saturday recap to share with you our favorite links, discoveries, exhibitions, and more from the past seven days. This week: Bauhaus auction fever, turquoise table mania, and a 1:1 drawing of the biggest pinecone you've ever seen.
Discoveries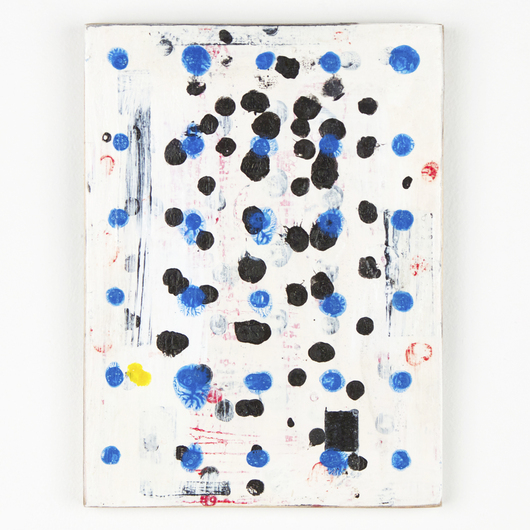 The brand-new, Brooklyn–based Dusk Editions is an excellent thing — run by artist Ky Anderson, Dusk works with artists to create editions in the loosest sense of the word. The imprint's latest entry, San Francisco artist Ward Schumaker (whose Serpico edition is shown here and at top) describes it thusly: "In a usual edition, each piece matches almost identically; but I use hand-cut paper stencils, many layers of them, a separate one cut for each board, and the paint splotches unevenly, making each piece unique. I created two editions: Serpico, and Colette. Each was created on wood panel, using hand-cut stencils plus soupy gesso and gloppy acrylic."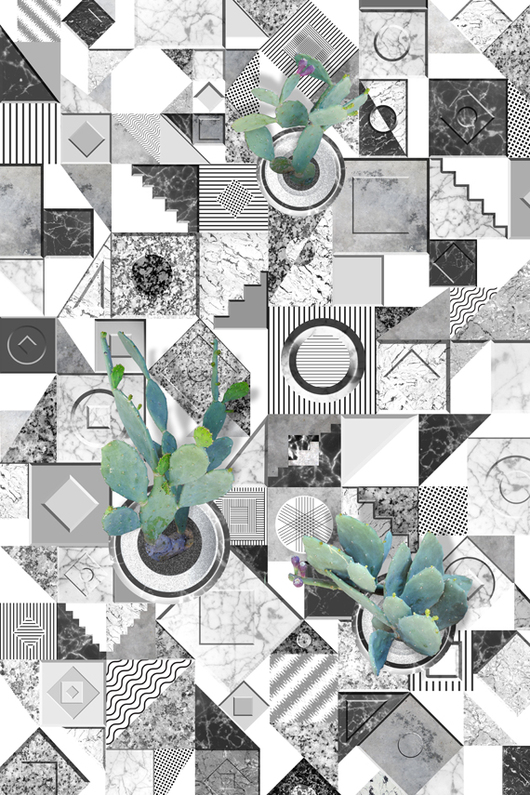 Phoenix, Arizona–based artist Michael Afsa gave us the heads up this week that he'd sent us a package, and though it's stuck in some sort of USPS purgatory, we took the liberty of Googling him. So glad we did! We especially love this cactus-punctuated digital collage but we're also digging the sculptures he handcrafts from sheet metals like brass and stainless steel.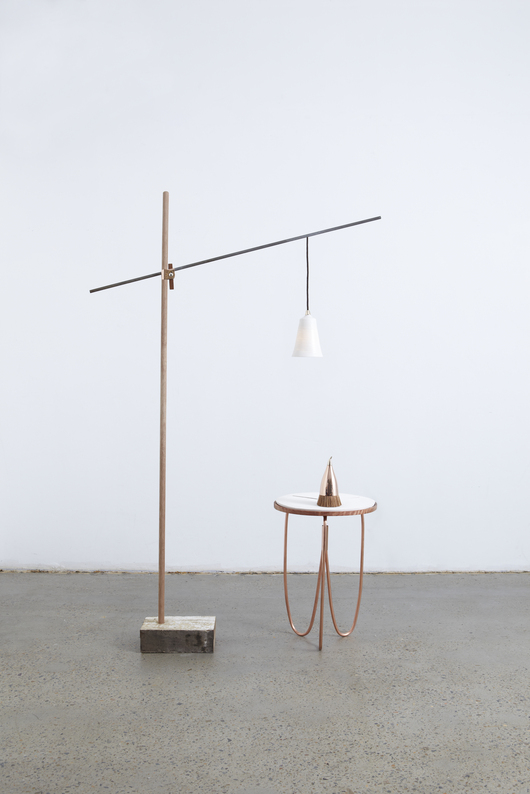 In Milan this spring, we somehow missed an exhibition called The Other Hemisphere, which featured 12 design studios from Australia and New Zealand. Luckily it was brought to our attention by our friends at Field Experiments (one-third of whom hails from Down Under) who both designed and participated in the exhibition. The online catalog is worth perusing; we especially love this tableau from The Fortynine Studio, a Sydney-based design collaborative who worked with local and reclaimed materials.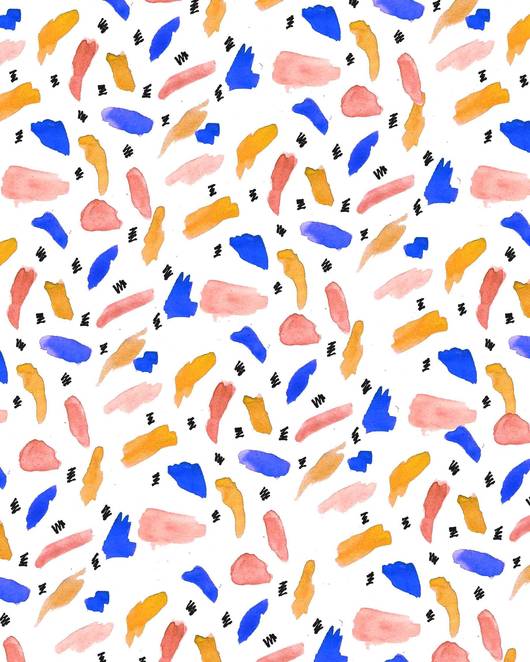 We were also introduced this week to the incredibly prolific, Philadelphia-based pattern designer Kendra Dandy, whose painterly vibe and predilection for fruits must do serious business on Society 6. Can we request the above print as a throw pillow?!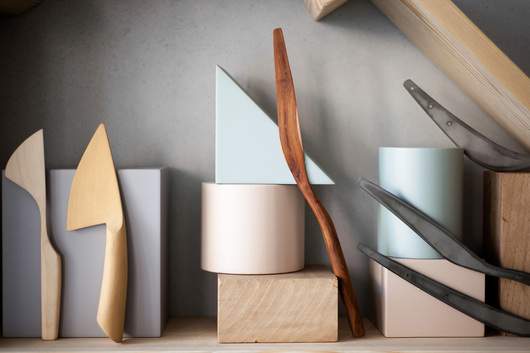 The Warsaw-based publication This Is Paper continues to do such excellent work. Issue 2 is out, and it features some of our favorite talents, like Milan's styling power duo Studiopepe, whose work is shown above.
Events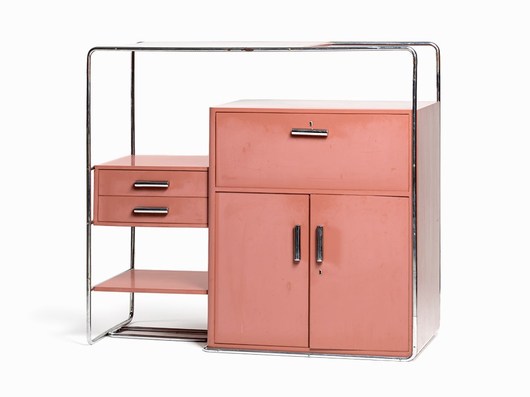 We got weirdly caught up this week delving into the catalog for a recent online Bauhaus auction. Had we unlimited funds, we could have easily bid on this stenciled plate, 11 pairs of door handles, the beautiful Bruno Weil for Thonet cabinet above, an inkwell, or this classic tea set, which ultimately went for 32,000 Euro. Seriously beautiful stuff.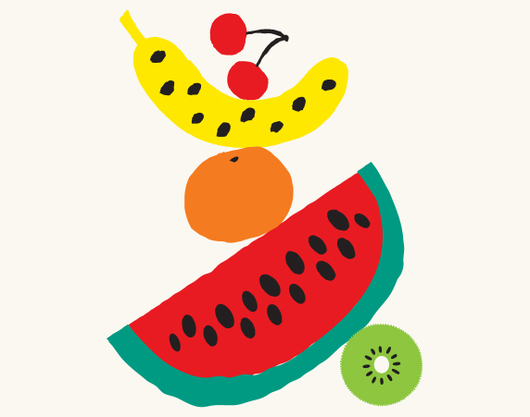 We were sad to have missed Vitsoe's Fruit Stand with The Gourmand last month, but we are happy to finally share the cute illustrations that adorned the invitation to the event. Each fruit was commissioned from a different illustrator: Watermelon by Bruce Usher, Kiwi by Jamie Brown, Orange by Gwendal Le Bec, Banana by Yann Le Bec, and Cherries by Jean Jullien.
Exhibitions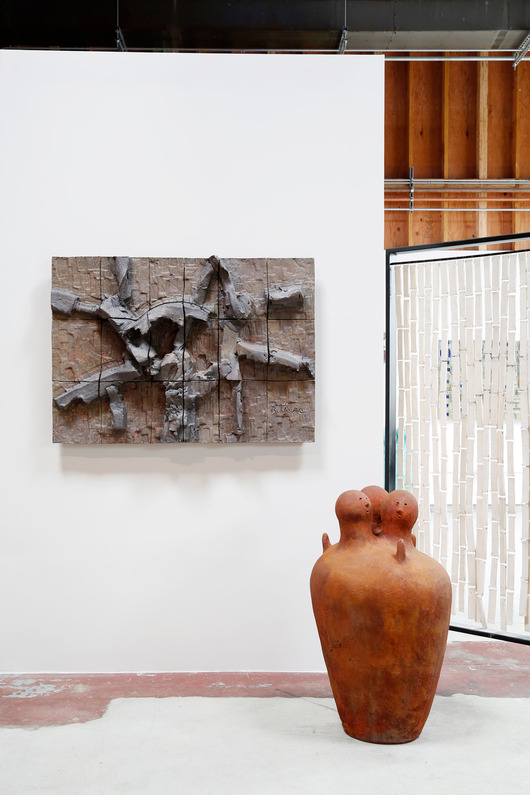 When Heath Ceramics moved into its San Francisco factory building, the company inherited two gigantic iron boilers originally used on a warship. Now, those heaters are the centerpiece of a new event space called the Boiler Room, which is playing host this month to an exhibition by the legendary California ceramicist Stan Bitters. The show includes old work and new, ranging from murals to birdhouses, lanterns, thumb pots, and medallions.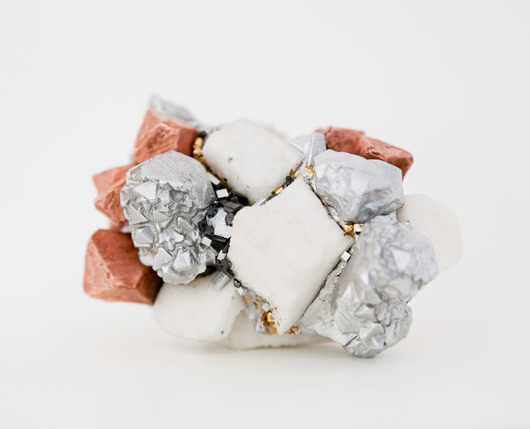 Hands down one of the coolest things we've seen in recent memory: an artificial ore mined from technological objects and then transformed back into mineral form for an exhibition in Amsterdam. Duo Revital Cohen and Tuur Van Balen constructed the material out of gold, copper, tantalum, aluminum, and whetstone, all taken from tools, machinery, and computers sourced from a recently bankrupt factory.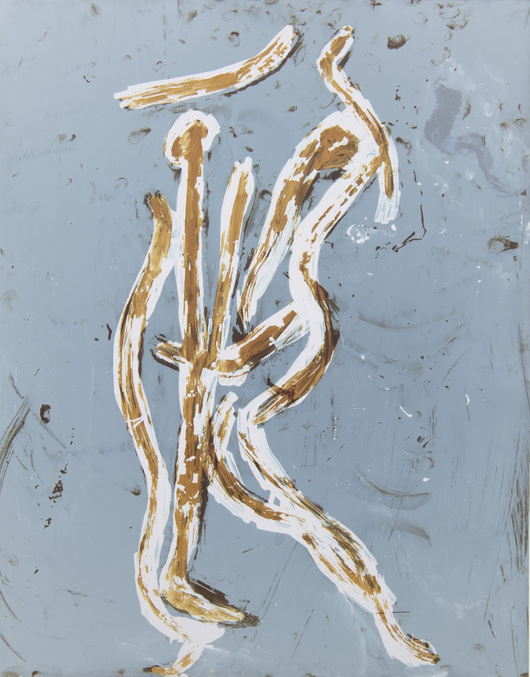 New work by Sight Unseen friend Pia Howell (she's the talent behind our hand-painted Baggu pouches!) up at Bodega Gallery in New York, one of our favorite galleries, which — lucky for us — recently relocated from Philly.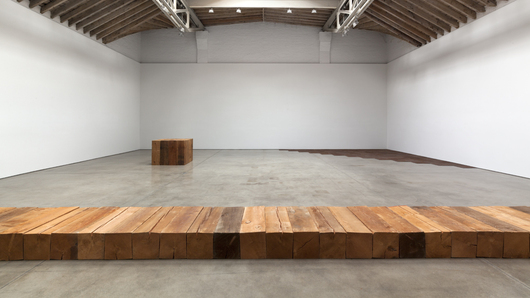 © Carl Andre / VAGA, courtesy Paula Cooper Gallery, New York. Photo:  Steven Probert
If you're in New York, check out the selection from sculptor Carl Andre up at Paula Cooper Gallery through July 25, then take the Metro-North to Dia:Beacon to see an even vaster retrospective. Both exhibitions highlight Andre's commitment to "pure matter in simple, often geometric arrangements," like these columns of red cedar wood, which are meant to evoke railway sleepers.
Links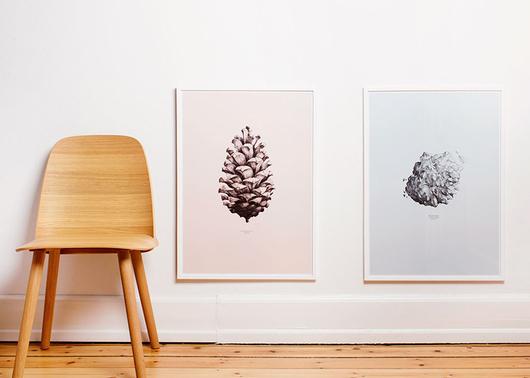 Is there anything Form Us With Love can't do? The Swedish design trio has previously tried its hand at furniture, exhibition design, wallpaper, and watches. Now they make the move into graphic design with these posters depicting extreme objects from nature — the biggest pinecone you've ever seen, and a hailstone the size of a football — illustrated at 1:1 scale in ballpoint pen. Hat tip to Dezeen.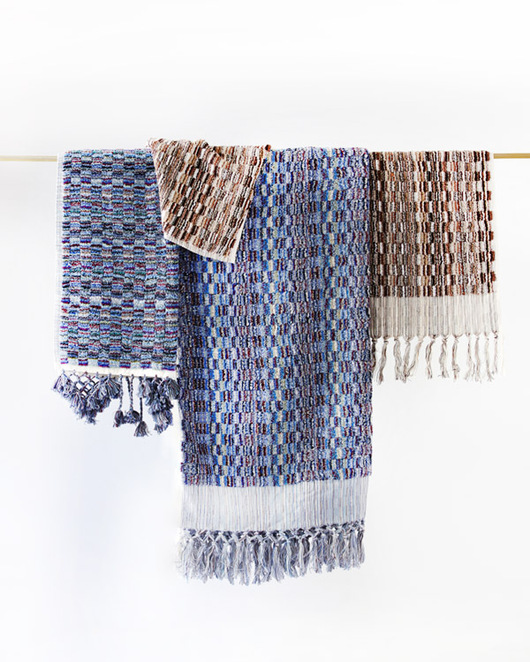 These beautiful Turkish-inspired Loom Towels by Melbourne designer Mikala James got the styling treatment this week from The Design Files, rendering the variegated colors and pretty tassels even more swoon-worthy.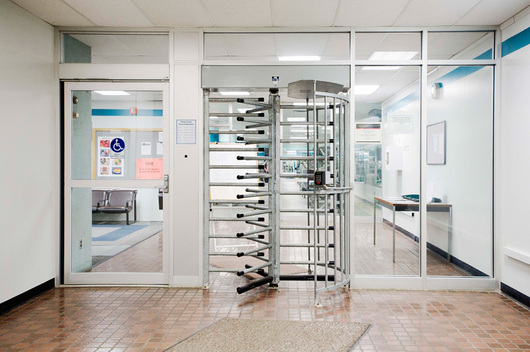 In semi-ruin porn news, Designboom introduced us to "Kodak City" by Swiss photographer Catherine Leutenegger, which explores the photography company's nearly deserted Rochester, New York, headquarters.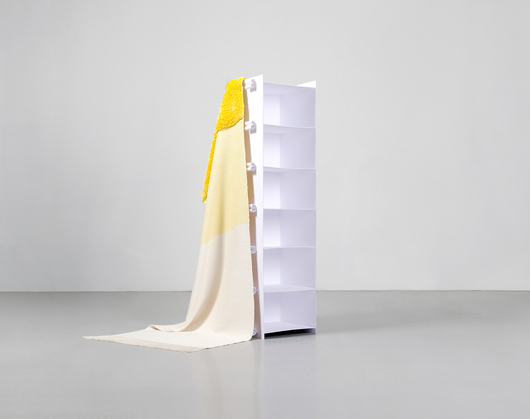 It's the time of year when we begin to comb through degree projects online, and the selection from Beckman's in Sweden this year was especially good. We like this project by Willy Chong, which explores how Chinese and Swedish cultures might enrich one another.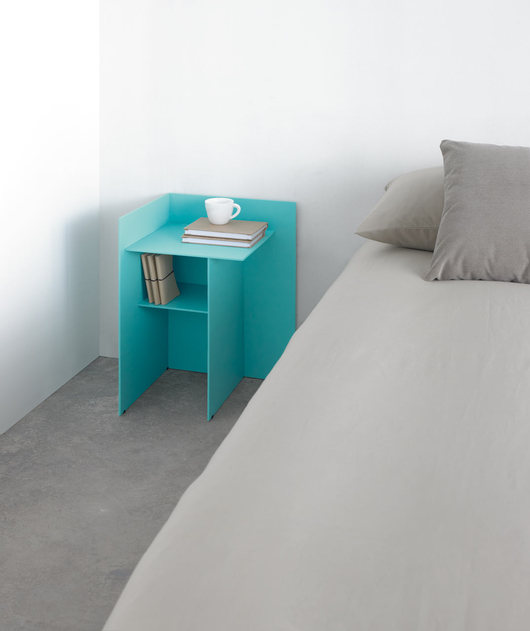 Lastly, Design Milk pointed us to Singapore designer Nathan Yong's cute Judd side table for the Spanish company Punt. Its inspirations are relatively self-explantory.
Instagrams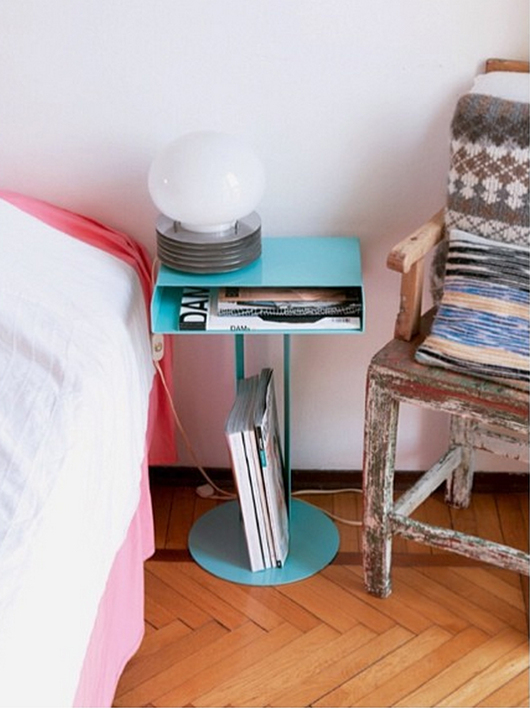 However, turquoise tables must be in the Zeitgeist, because we also saw one pop up this week on the Instagram of New Tendency, the Berlin-based design studio that used to be known as My Bauhaus Is Better Than Yours. It's their Meta side table by Sebastian Schonheit, now available in custom colors.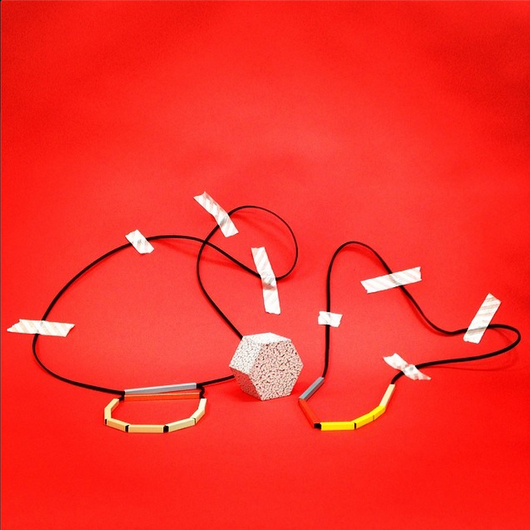 We've directed you before to the Instagram of Seattle designers Iacoli & McAllister, and we urge you once again. They're now doing a twice-weekly series of vignettes from around their studio, which is basically promoting your brand on social media at its most epically awesome.