06.10.14
Dessuant Bone, Multi-Disciplinary Designers
Product designer Marie Dessuant and graphic designer Philip Bone met in 2010 as fellow residents at Fabrica, the Italian design research center, but their professional paths diverged for a spell afterwards. They both moved to London, but Dessuant took a job as head of design for for the furniture brand Another Country, while Bone went on to work at Wallpaper magazine and Reiss. This spring, the pair finally decided to team up to start the studio Dessuant Bone, now based in Paris, where they tackle projects that span their chosen disciplines — art direction and set design for Reiss, product design for Another Country (by whom Dessuant is still technically employed), and experimental object and furniture design for themselves. Their first official studio project, released last month, was the Bay Collection, which includes a large leaning ceramic vase, a flat vase resembling a cymbal, and a series of colorful silkscreened mirrors inspired by beach flags. Read on to see more of the duo's work and find out what the future holds for their collaboration.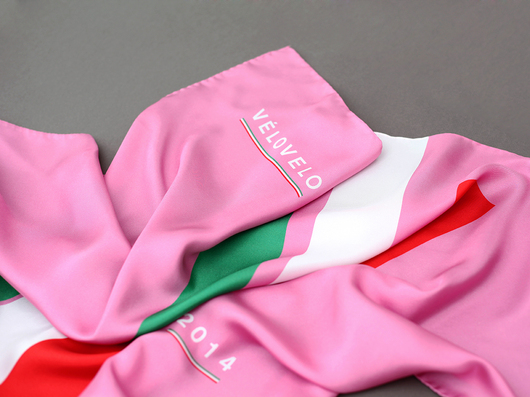 Describe your most recent project and how it was made.
"The last project we worked on was a scarf for the Velo Velo exhibition during the Salone del Mobile. We were asked, along with other designers and studios, to design to scarf  inspired by cycling. We love to approach small briefs like this because they usually allow complete creative freedom. We decided to create a scarf based on the Maglia Rosa — the jersey worn by the winning rider in the Giro D'Italia — as the scarf was to be displayed in Milan. We loved the simplicity of the pink with the graphic colors of the Italian flag, and so we decided to play with these elements. The scarf is due to be exhibited at Gallery Bensimon during men's fashion week, from June 25th to July 12."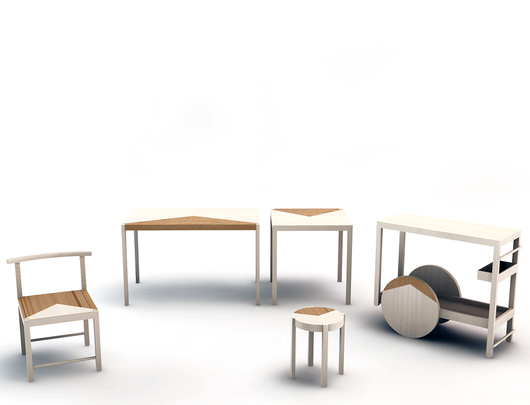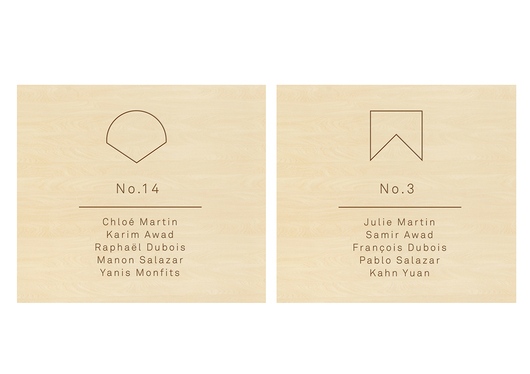 Describe your next project and how you're currently making it.
"Collection 22 is a series of 22 furniture pieces for a community center in the suburb of Paris (la Maison de quartier Sémard in Saint Denis). As a starting point, we preferred to think about the production and manufacturing of the pieces. In order to create more links between the inhabitants and to highlight wood craft, we decided to work with local cabinetmakers and carpenters at the local high school.
"Not working with a classic workshop allowed us to design the furniture with a more sophisticated construction and to make the pieces unique. We created a pattern using the traditional technique of marquetry in a contemporary way, making it evolve differently on each piece with large triangular tint areas in light oak contrasting softly with the main structure in sycamore. In order to maximize the visibility of this project, we designed a visual identity and we are documenting with photos and videos the process of making and exchange with the students."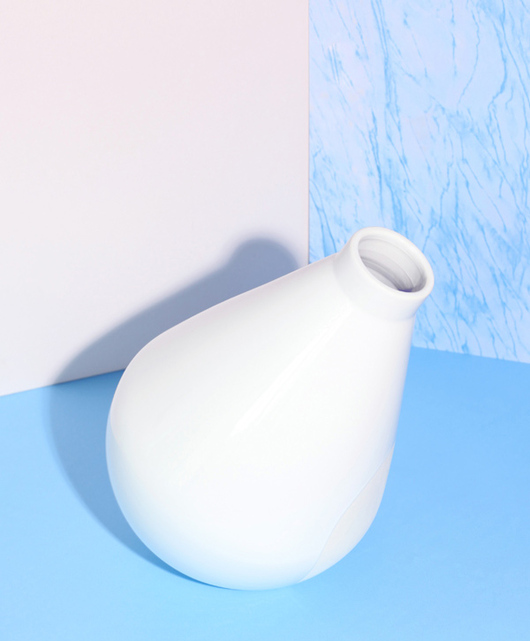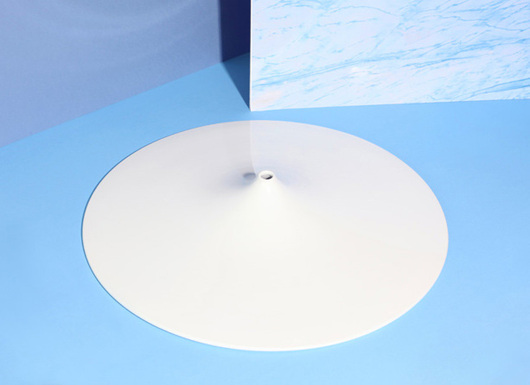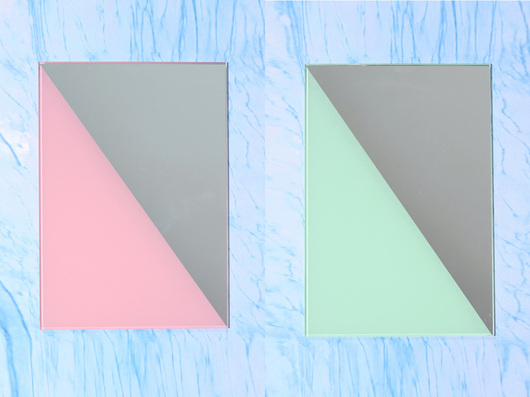 Tell us one thing that's been inspiring you lately and why.
"Although myself and Marie have been working as designers for 8 years now — some of that time for ourselves and some working for brands — we're a new studio, so for us it's been inspiring starting our own thing. It's great to have the time to think about how you want to approach the industry, how you want to be perceived, and how to define yourself separately from all the other designers and studios out there. It's a really inspirational time because there are so many things we'd like to achieve, and so many people we'd like to work with." (Pictured: the duo's Bay Collection.)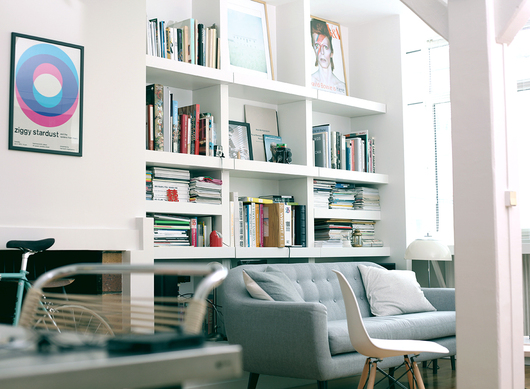 Show us your studio and tell us what you like about it.
We really love our studio because its our first together!