03.27.14
MPGMB, Industrial Designers
We never really thought we'd be featuring someone who'd also graced the pages of Modern Cat magazine. But that's exactly where Montreal designers Marie-Pier Guilmain and Maud Beauchamp ended up a few years ago after they hit it big with their chic, flat-packed cardboard teepees and cabins for cats. Back then, the two were known as Loyal Luxe, friends and designers who'd met and hit it off studying industrial design at the Université de Montréal. But a year ago, the two decided to change course. Their Loyal Luxe designs now mostly licensed to Suck UK, Guilmain and Beauchamp embarked on a new adventure, which they called mpgmb. In some ways, their mission is the same as it was when they were known as Loyal Luxe — to imbue everyday objects with beauty and sophistication through the manipulation of materials, textures, proportions, and form. But here, they're more interested in items at a human scale: beautiful, turned wood and marble pedestals, patterned stoneware, and colorful wall decals that all have in common a major graphic impact. We recently spoke to the two designers by email to find out more about what's influenced them in the past (we love the Sottsass table they chose!) and where they're going next.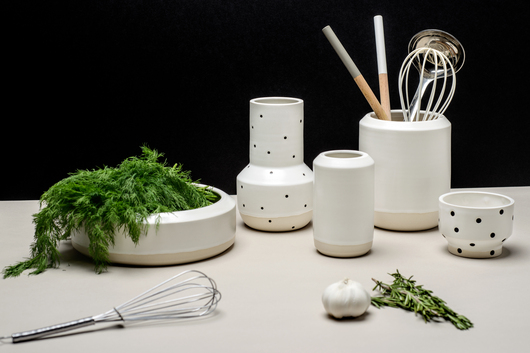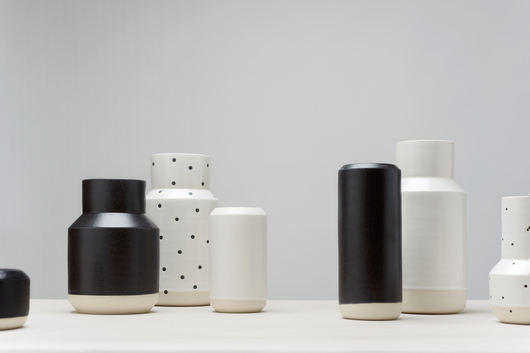 Describe your most recent project and how it was made:
Because mpgmb is not our main occupation, we need a certain amount of pressure to produce an interesting piece within a reasonable timeline. As a result, our projects usually start with an impossible deadline to meet. That's exactly what happened last November when we were selected to showcase and sell our latest creations during Souk@sat, one of the most established Montreal design events. With the extra challenge of having no physical studio to work in, we basically had a month in front of us to materialize one of the many ideas we have on our potential projects list and to produce an interesting and sellable limited edition.
At the studio, we seek inspiration in the visual and material culture that surrounds us and with a collage-esque perspective, we deconstruct various references to eventually create something that is aligned with our own language and identity. That particular week, we were both in a matte-black-polka-dots-geometric-wire-shapes-and-rustic-yet-modern-pottery mood.
From these words emerged a lot of basic sketches, but we quickly had to pick one to develop further. To add to the challenge, we picked two! The next two weeks were a bit crazy, but a lot of fun. During our evenings and weekends, we had MDF rings cut on a CNC mill while our friend and potter Christian Roy was throwing the first pieces of our soon to be BWD stoneware collection (above). We borrowed a compressor and a spray gun; we hand-shaped, glazed and fired our vases in Pascale Girardin's studio; we found an empty and dirty warehouse in which to sand, pierce and paint; and we produced templates and strung our Square Catchers.
With no time to second-guess our decisions or over-think our sketches, that is how our BWD stoneware collection and our Square Catchers were made. Looking back, we now realize that it was the perfect approach to go through this process.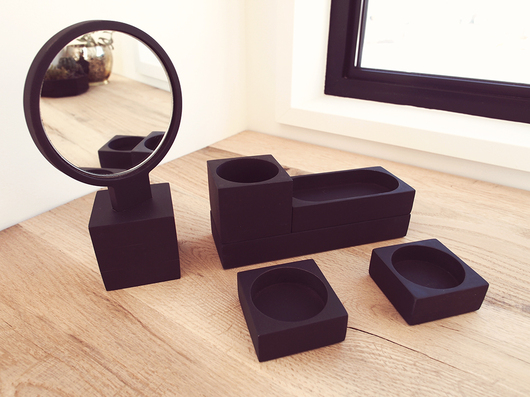 Describe your next project and how you're currently making it:
Our next project started just like the previous one: We picked an object from our potential projects list — which, by the way, grows much more quickly than we can produce new items to add to our portfolio. The words on our list were desk mirror. I don't remember exactly how they ended up there, but I do remember Marie-Pier and I being very inspired by a wall composed of many pastel-colored mirror samples in an old glazier shop in Montreal. The setting was very approximate, but we could see the potential!
The project shifted a bit as we are now developing a small family of objects involving personal care, makeup, desk, organization, stackability, and things of that nature, but the idea of using desaturated colored mirror is still very appealing to us. The first prototypes (above) have been CNC-cut in MDF parts that we glued together. Now would be the time to make final decisions regarding functionality, materials, colors, and proportions. Over the next days, we will try to re-work the weight of the mirror podium so it can fully accomplish its purpose. We've been playing with Illustrator to create stacking configurations and color combinations for a while now, but having no deadline coming from outside the studio, we have all the time in the world to explore way too many possibilities. Are we over-thinking here? Maybe! Let's fix a deadline, right here, right now: This set of objects will be coming out next fall!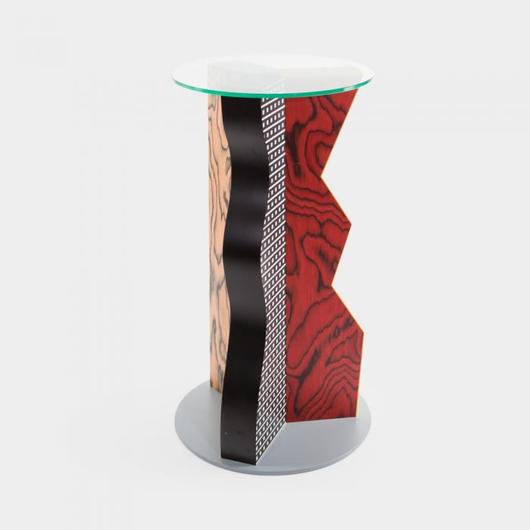 Tell us one thing that's been inspiring you lately and why:
One of the references we like to play with these days is the Italian design aesthetic from the 80's. Challenging perceptions of 'good design' through their ornamental and decorative products, the Memphis design movement solution was to liberate themselves from decades of the rational modernist doctrine by experimenting with unconventional materials, historic forms, kitsch motifs and gaudy colors.
We are wildly enthusiastic about the freedom they gave themselves in creating bold pieces that were deliberately part of a fashion, rather than an academic movement. If we had to pick just one favorite piece, I would say that we are inspired by the 2D/3D aspect and the mix of graphic patterns of Ettore Sottsass's Ivory table (above).
That being said, this particular aesthetic is only one of the many sources from which we're getting inspired (we do also appreciate minimal, monochromatic and timeless pieces). We are looking at how we could mix this 80's Italian approach with some of our everyday and local discoveries in order to create richer and soulful consumables.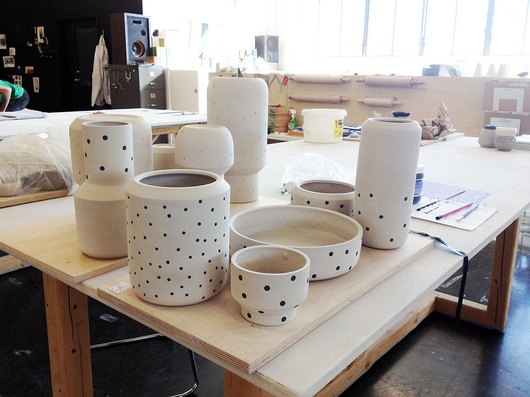 Show us your studio and tell us what you like about it:
Moving on from a previous joint venture — Loyal Luxe — where we were in charge of designing, mass-producing, and distributing our own product line and where administrative tasks had been taking over the more creative ones, Marie-Pier and I started mpgmb with "let's have fun" as a leitmotif. Deliberately choosing a lighter structure, we decided to operate mpgmb without a physical studio and so far, it's working well for us. In fact, we now have many studios all around Montreal: Both of our apartments, our friends' studios, coffee shops, parks, artisans and sub-contractors workspaces. Even though we have our favorite spots, we always try to be creative and use our meetings as an excuse to discover new Montreal places.
From ceramic to blown glass, die-cutting to silk-printing, what we love the most about our "studio" is the freedom and flexibility we have in experimenting with a variety of manufacturing processes and materials, as well as the invaluable opportunity to develop relationships with artisans and sub-contactors. Since we started mpgmb, we have met so many generous people and talented people and we are very grateful for that.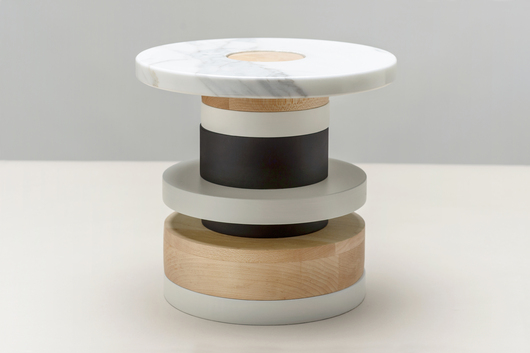 Piédestaux Food Pedestal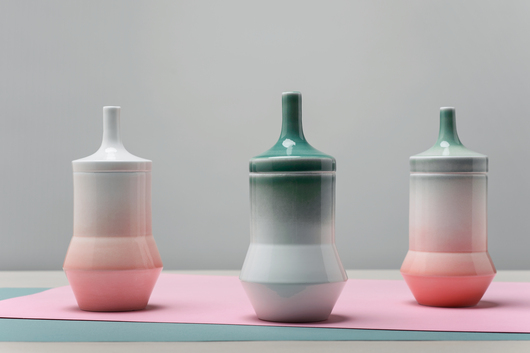 Ombre Vases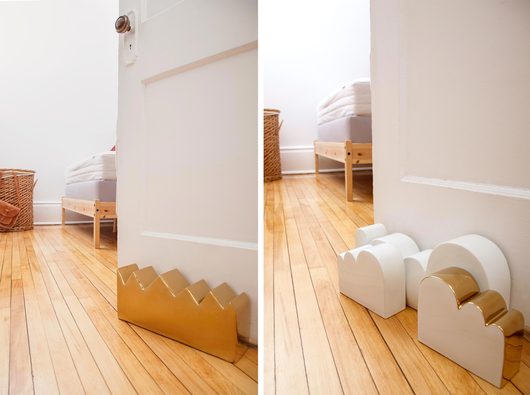 Castles in the Clouds doorstop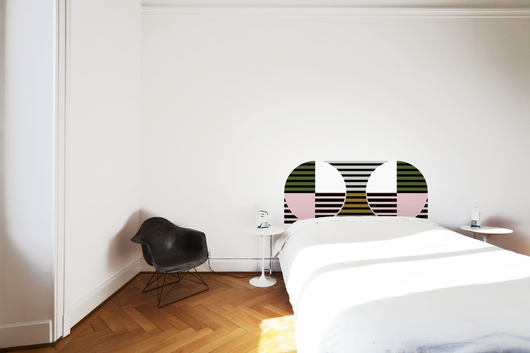 Scandinavian Headboards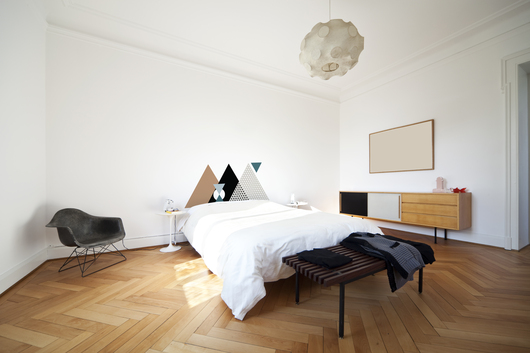 Scandinavian Headboards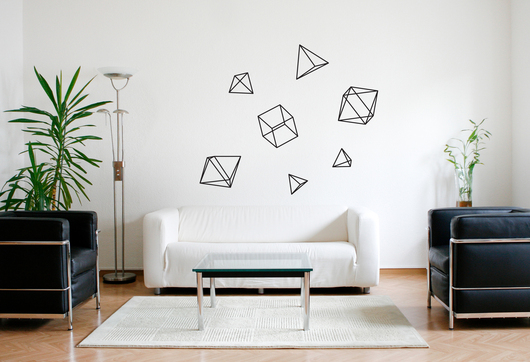 Stockholm Geometric wall decals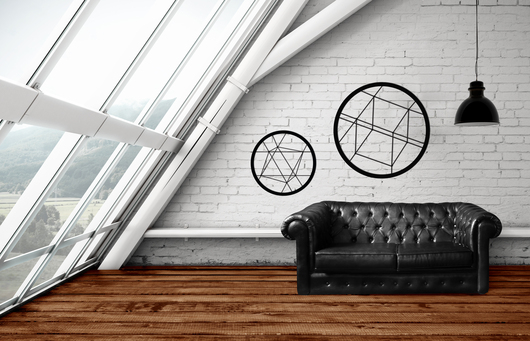 Square Catchers