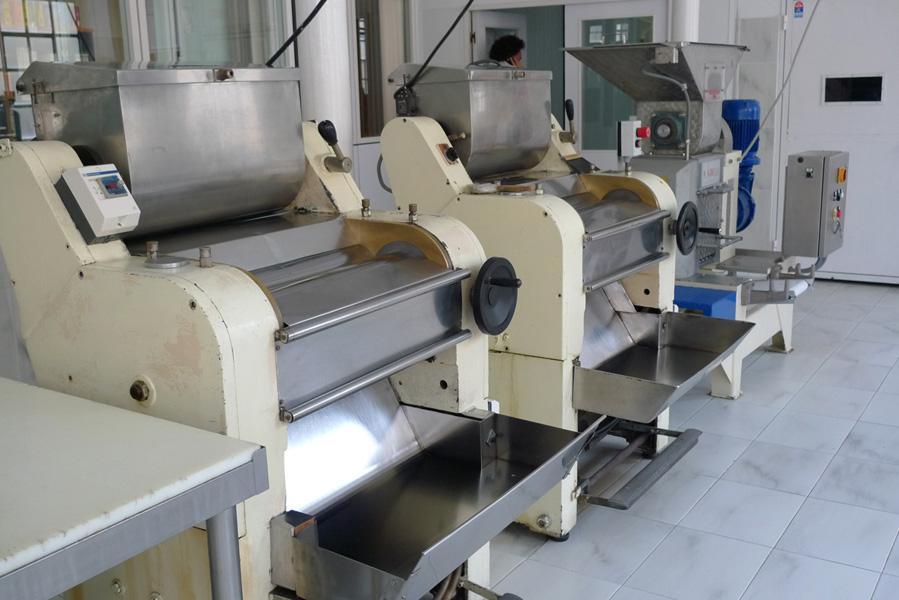 In the mountains north of Barcelona, deep in the heart of Catalonia, a renowned gastronomer toils in an experimental food lab, researching and testing dozens of flavors each year. Beloved by his peers, he has thousands of loyal fans. But he is not Ferran Adrìa.
Sandro Desii is the jolly, 55-year-old patriarch behind an eponymous brand of artisanal pastas and ice creams that in Spain is considered to be among the best in the world. From a small factory in Esparreguera, at the base of Montserrat mountain, Desii leads a staff of 30, which includes his sisters Loretta, Christine, and Patricia. It's a family business through and through, passed down from his parents, who owned a small pasta-making workshop and ice cream dispensary first in Turin, then for years in Barcelona. The Sandro Desii arm of the company was founded 25 years ago, and since then, the Italian has worked hard to bring his parents' recipes to life and to honor the pasta-making traditions of his native country.
On our visit to the factory this summer, the company's communications manager Virginia Jedlicki — who also served as translator and straight man for her boss — explained: "Most people consider fresh pasta to be authentically Italian, but fresh pasta became popular only in the north of Italy, where there was too much rain to dry it in the sun, as was the ancient tradition in the south." Pasta isn't dried in the sun anymore, in any case — it's far too expensive — but Desii mimics the technique in his factory by drying pasta for several hours at a very low temperature.
It's an expensive way to do business, but it has paid off. For his innovative tastes and textures, and for his unending passion for gastronomy, Desii has earned the respect of Spain's best chefs, from Miguel Arzak to Adrìa himself. And the brand has earned a small but loyal following outside of Spain as well, leading the company to look into expanding its distribution channels. We got the inside scoop this summer on just how Desii's carefully crafted delicacies make it to market.