08.21.12
A 20th Century Palate in The Gourmand Issue 00
In the summer before starting Sight Unseen, one of us had a very brief flirtation with the idea of attending culinary school. Along with design, food is our great love, so we were pleased this week — and maybe even a little bit jealous — to stumble upon a new magazine out of London that unites the two disciplines in the most fantastic of ways. Called The Gourmand, the first issue tackles subjects ranging from David Shrigley's new cookery-themed opera to Jeff Koons's recipe for apple dumplings. But our favorite feature — plucked from the site's website, which has a sprinkling of teasers for the print edition as well as practical food recommendations from artists, contributors and London's culinary cognescenti — has to be this collaboration between art director Jamie Brown and photographer Luke Kirwan, which depicts 20th century art and design movements in foodstuffs like American cheese and pink wafer cookies. Writes Brown:
"There are few things that rival my insatiable hunger for color and pattern, my appetite for food is one. Combining the two would surely go down well. The concept was born — to represent design movements of the 20th century through specially arranged plates of appropriate foods, finished with hand cut patterned paper table cloth backgrounds. It made sense to use foodstuffs relevant to each movement, so for Bauhaus, a simple selection of Bavarian cold meats and cheeses, rye bread and a touch of mustard. Postmodernism openly embraced modern man-made materials, so processed food like Kraft cheese, pepperoni and white sliced bread fitted the bill. The saccharine sweet color schemes of Art Deco were echoed with biscuits and cakes, the earthy tones and floral designs of Arts and Crafts suited a crunchy salad, and Neo Classicism called for the honorable mix of cheese and biscuits (above)."
Check out the rest of the images below, then head over to the magazine's website to learn more. Then excuse us while we pop down to Soho to pick up the magazine — and maybe a cookie — in person.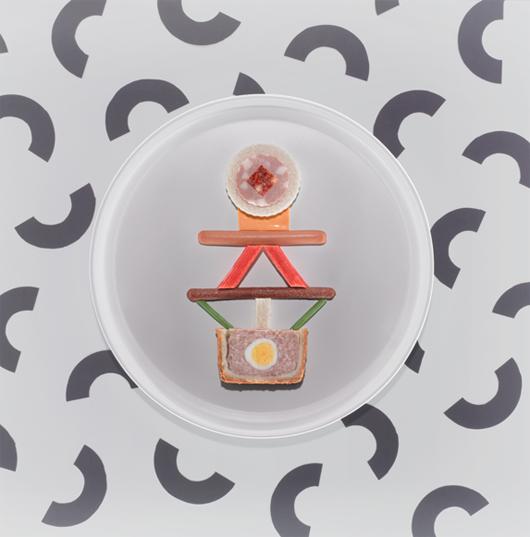 Post-Modernism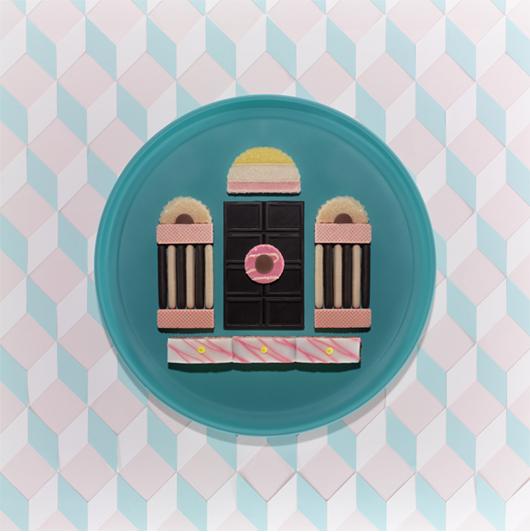 Art Deco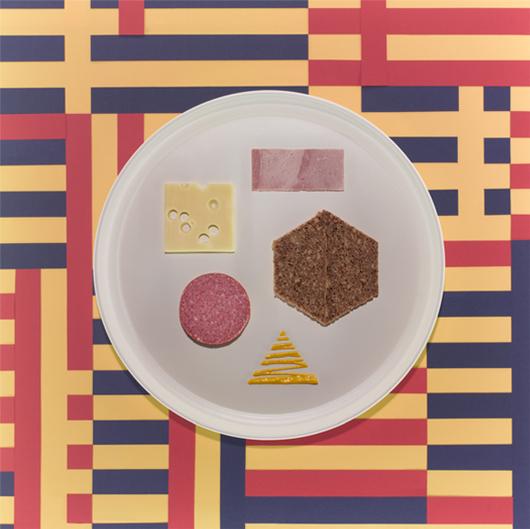 Bauhaus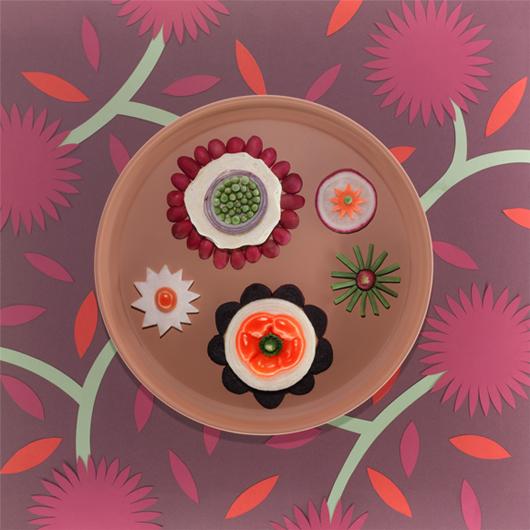 Arts and Crafts