11.15.14
Week of November 10, 2014
A weekly Saturday recap to share with you our favorite links, discoveries, exhibitions, and more from the past seven days. This week, it's almost time to start gifting! We've got high/low lamps, artist-edition shoes, affordable trays by one of our favorite designers, and a pop-up shop filled with a collector's curiosities.
Discoveries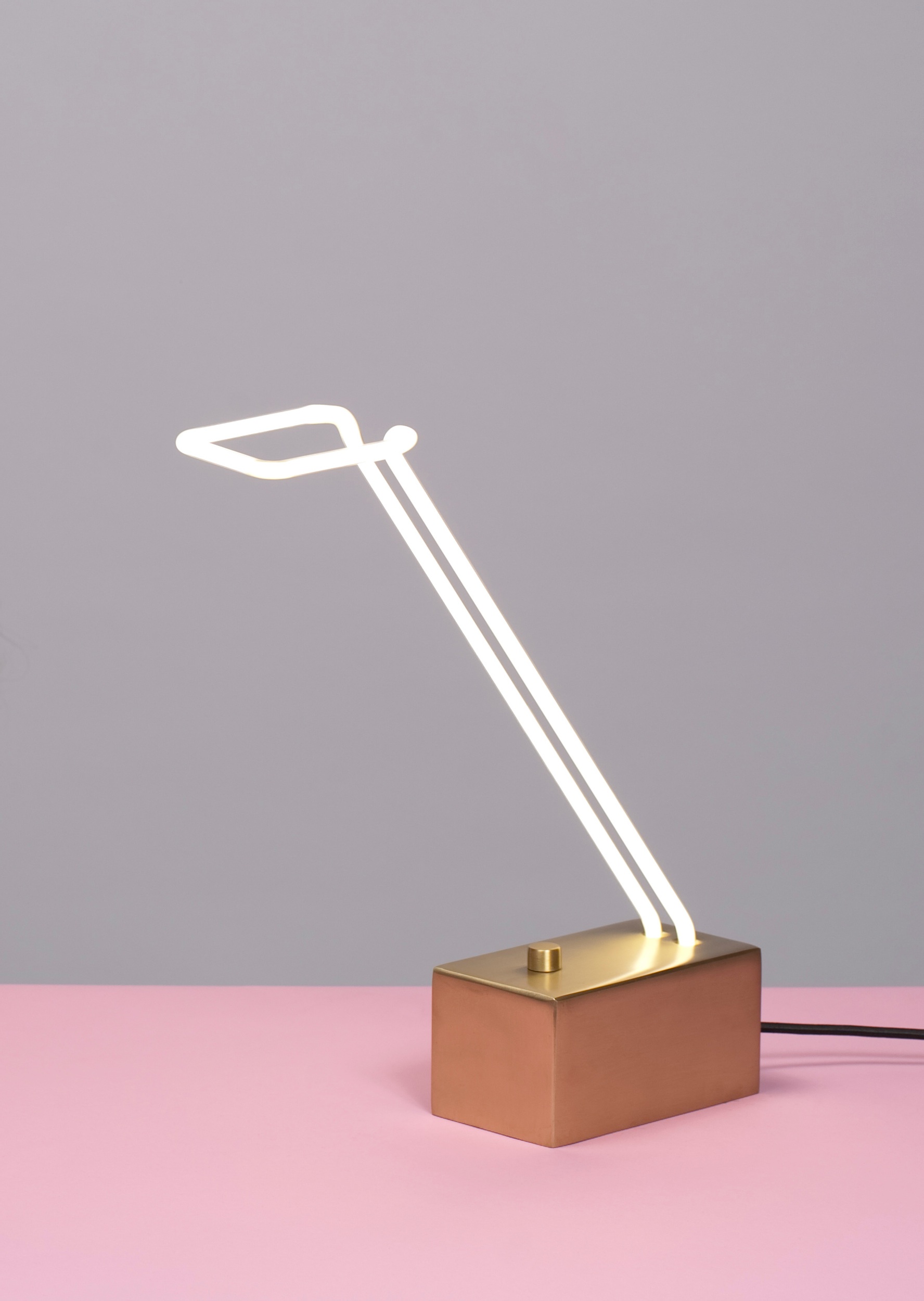 Mary Wallis is having a good month. Not only is the Aussie-born designer at Lindsey Adelman's studio set to appear in a very chic December Vogue editorial, she also recently had two solo collections picked up by her boss's studio for production — the shardlike Edie chandelier and the neon and brass Light Line lamp, above. What's more, Wallis's Light Line recently popped up in Adelman's brand-new e-shop — if you can throw down $2,200 right now, the light will arrive to you in a week. Is this a hint of more accessible things to come from one of our favorite high-end studios?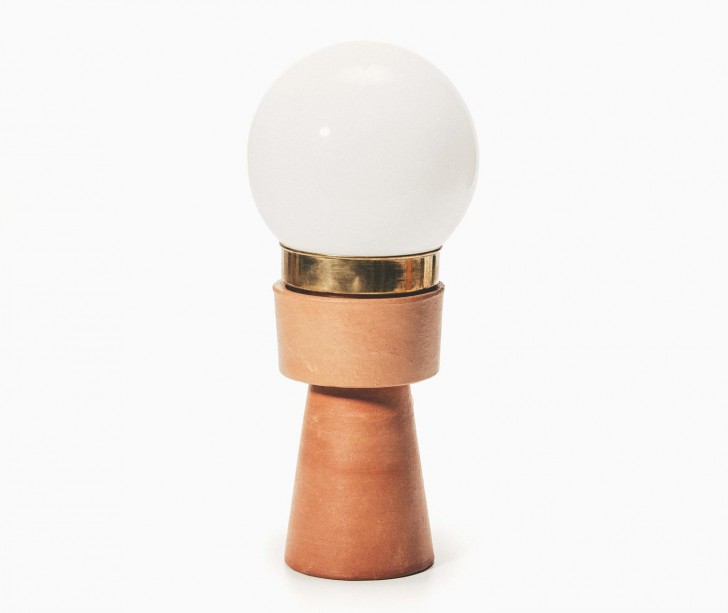 If Wallis's light is still out of your budget, consider this cute little number, recently launched by Brazilian designer Brunno Jahara at Sao Paulo Design Weekend and spotted on L'Arcobaleno this week. Part of the designer's Conterrâneos collection, the terracotta and brass fixture will only set you back 300 bucks. Hello gifting season!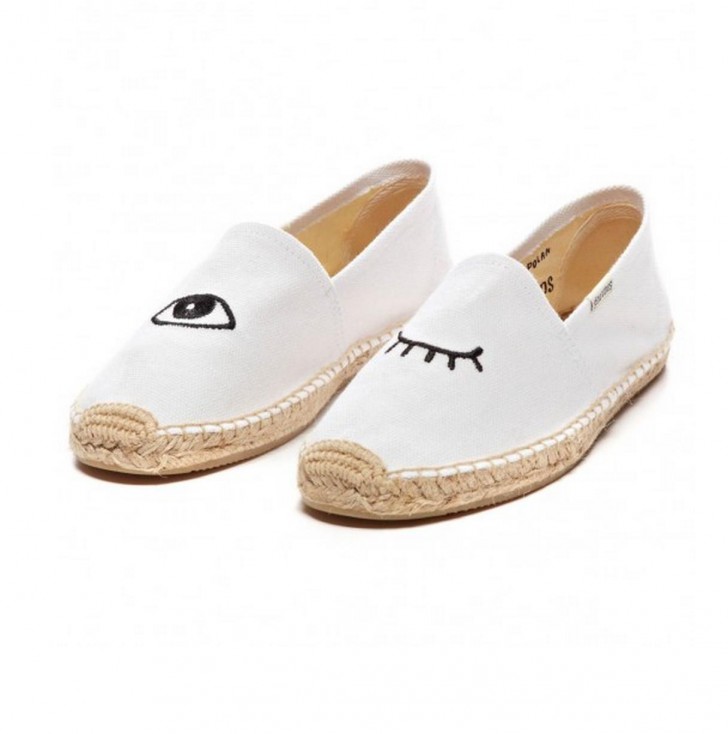 For the past six years, Jason Polan has been on a mission to draw every person in New York, as documented on his blog of the same name. And while we imagine that must be an incredibly time-consuming endeavor, Polan has still found the time to embark on a truly adorable collaboration with the espadrilles brand Soludos. The shoes feature cheeky embroidery of things like hamburgers, fries, ice-cream cones, and toucans, but we're partial to the classic wink shown here.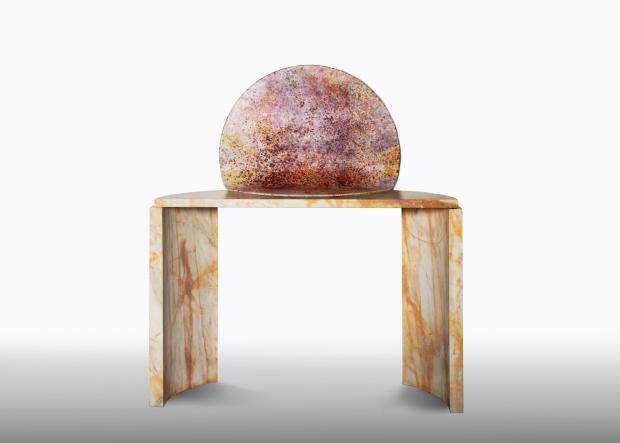 Our obsession with Swiss design duo Kueng Caputo is well documented, and their latest addition only adds fuel to our fire. The pair debuted a new series with Salon 94 Gallery at this week's Salon: Art + Design fair: travertine stools impregnated with colored resin, as well as this beautiful hand-painted vanity table, called Try to Impress Cleopatra.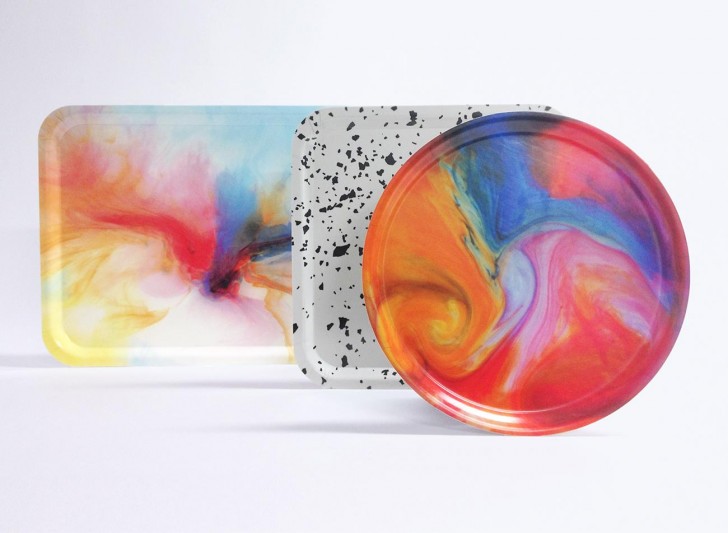 For years, Swedish designer Fredrik Paulsen has been making furniture pieces that juxtapose two distinct aesthetics — a swirly, painterly color wash and a graphic pattern that comes from dipping surfaces in industrial floor flakes. It's a look that's become immediately identifiable as his and it's now smartly being used across more mediums. This month, Paulsen will launch a series of trays with the Scandinavian shop APLACE, patterned in the same vein.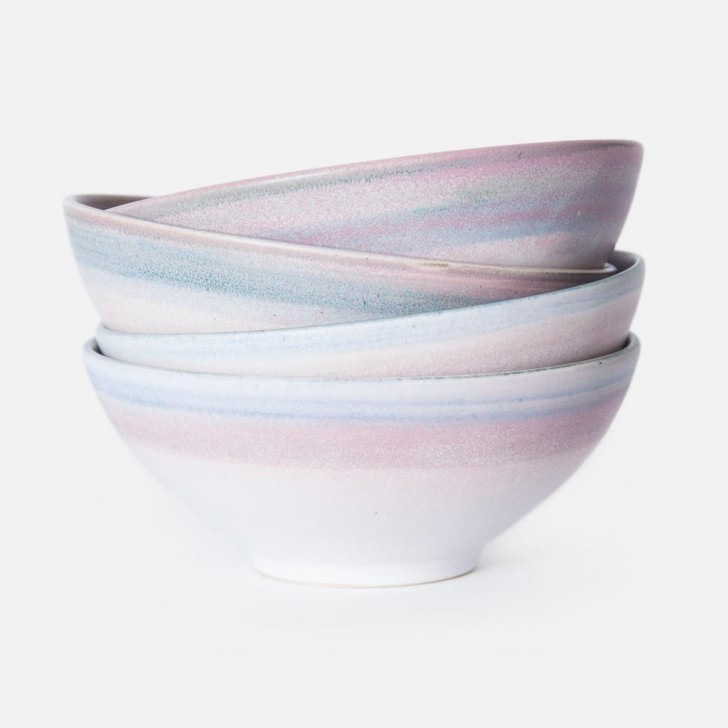 South African design blogger Miss Moss introduced us this week to the newish LA shop Someware Goods, which seems similar to The Citizenry in that the goods are sourced from artisans in places like Colombia and Peru. We like this new retail theme, and we especially like this beautiful matte-glazed Sunset bowl, which appears to be sold out! Is there any way to bring it back?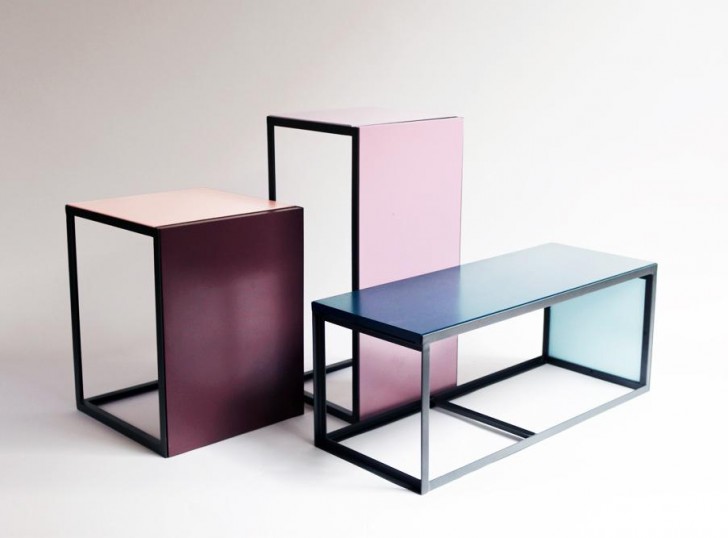 We've been keeping our eye on the excellent Hudson, New York–based lifestyle brand Hawkins New York for almost a year now, and we're always impressed by how spot-on everything about the brand is, all the way down to their moody matte and metallic business cards. Our favorite new addition to the collection are these powder-coated steel side tables by custom furniture brand Slowood Studios.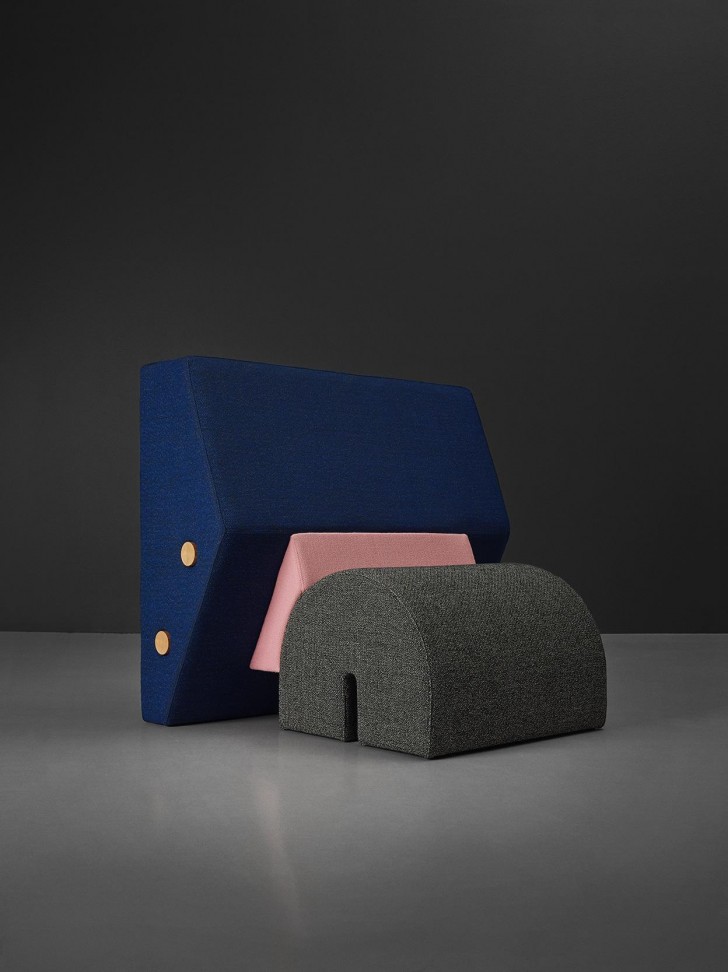 Normally we're not that wowed by old designs available in new iterations, but the upholstered version of the OS & OOS Keystone chair is so vastly different from its precursor that our jaw actually dropped when we saw it. While the original, rendered in concrete, rubber, and ceramic, is a beautiful sculptural monolith, the new version, covered in pink and blue textiles from the Kvadrat/Raf Simons line, is like a cozy kids' jungle gym, just begging to be climbed and sat upon.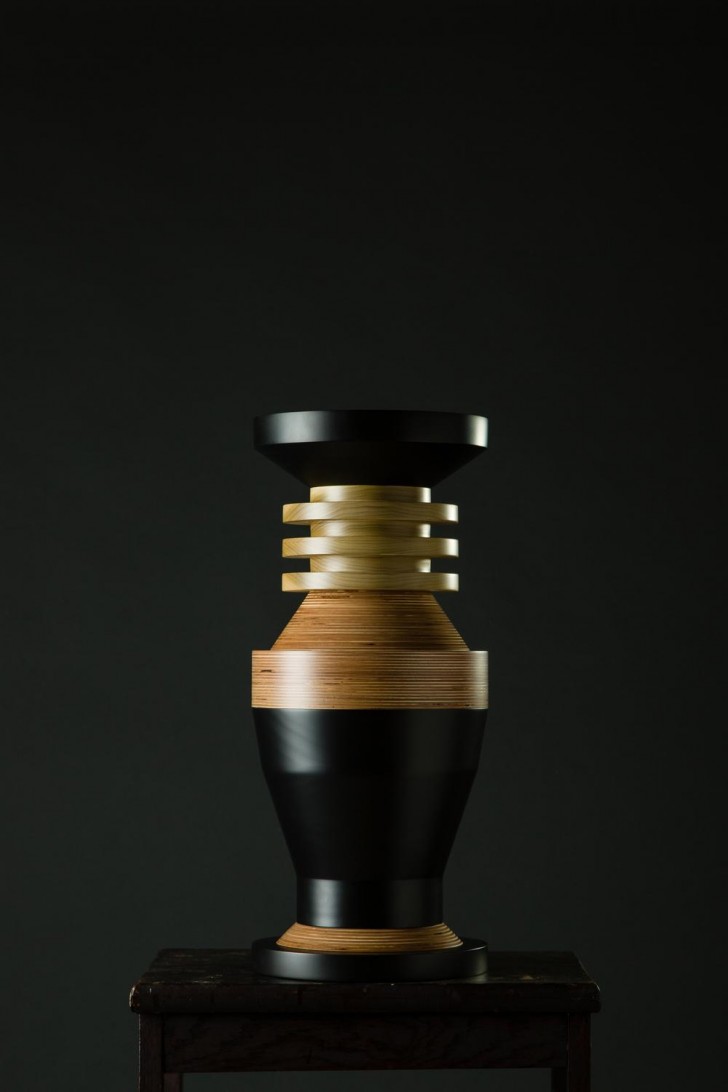 We first fell in love with UK designer Simone Brewster's jewelry work; in fact, her ebony and copper statement necklaces were one of the first products we ever carried in our shop! So we were glad to see she still hasn't lost her touch. Brewster's new Tropical Noire collection of tulipwood totems are like if Sottsass had visited Brazil.
Links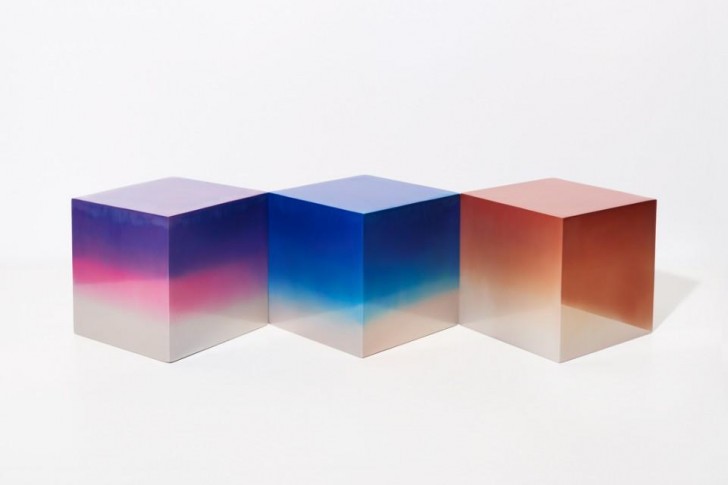 We called out 01 Magazine for its excellent current issue earlier this week, but we had to call out this excellent article on Miya Ando as well. Those prismatic shapes are mesmerizing.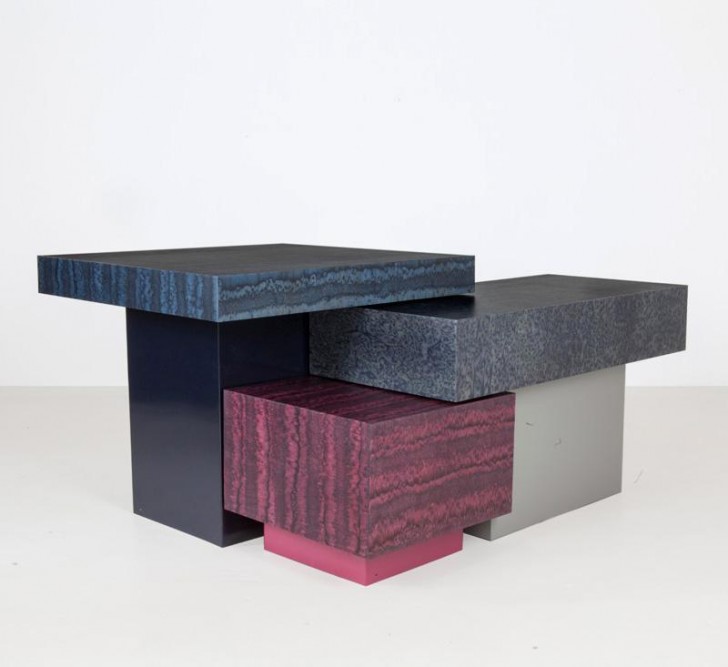 Moco Loco alerted us to the new Osis Edition nesting side tables by German duo Llot Llov. The seriously cool surface pattern is the result of osmosis on salt-treated spruce wood. "The results are affected by the kind of salt used, humidity and length of reaction time," the designers say.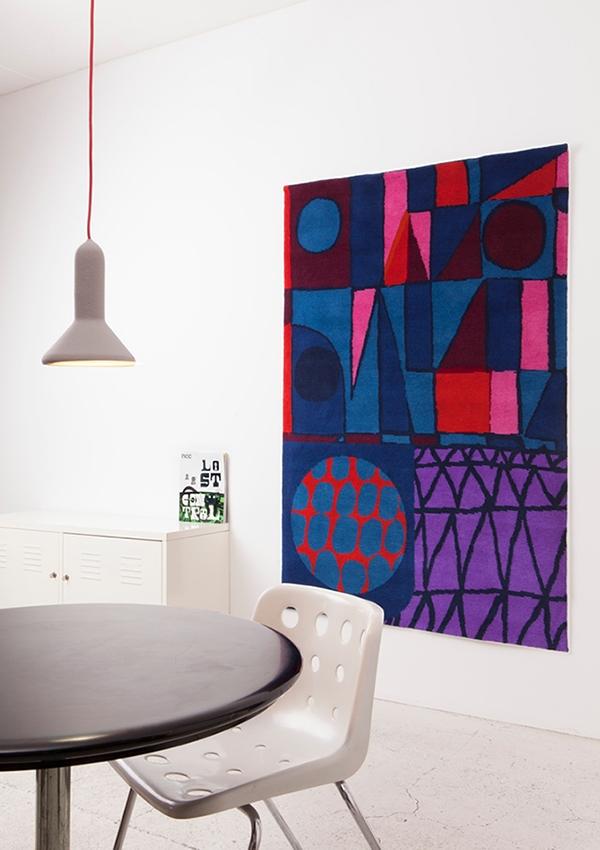 We love the new section on Sylvain Willenz's website that features his products in situ. That's Willenz's Torch Light in a private UK home, but unfortunately there's no market information for the rest of the image! (That rug is TDF.) Update! The rug is by Neasden Control Center. 
Exhibitions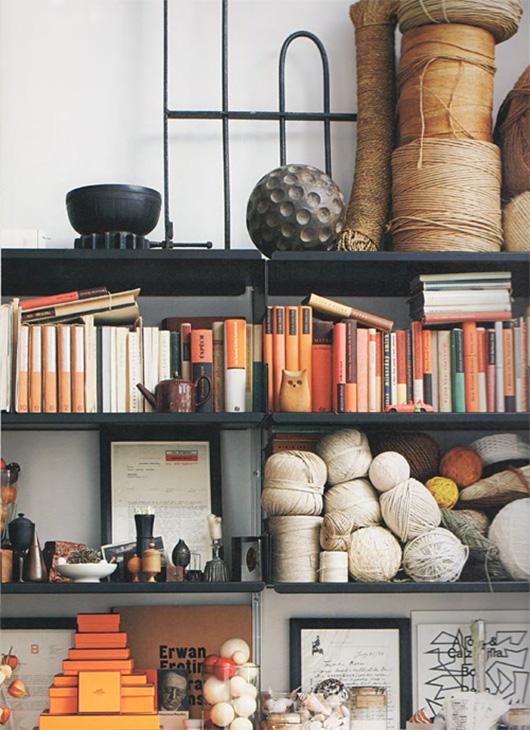 If you're a longtime reader of Sight Unseen, this image might be familiar to you — it's the bookshelf of graphic designer and uber-collector JP Williams, who we featured way back in year one.  It's being used to promote Williams's pop-up shop and exhibition at P! Gallery, called Perspectives, Signatures, which closes tomorrow at 8PM. (Get there if you can!) "JP Williams collects: balls of twine; baseball cards; Herbert Bayer; Danish wooden monkeys; drafting triangles; ebony rolling rulers; Hermes boxes; hickory walking sticks; IBM ephemera; industrial wooden stamps; ivory billiard balls; Japanese brush pots; wedgwood basalt teapots; white rocks;and wooden door stops. Perspectives, Signatures presents a collection of these collections as a cross-section of life and practice."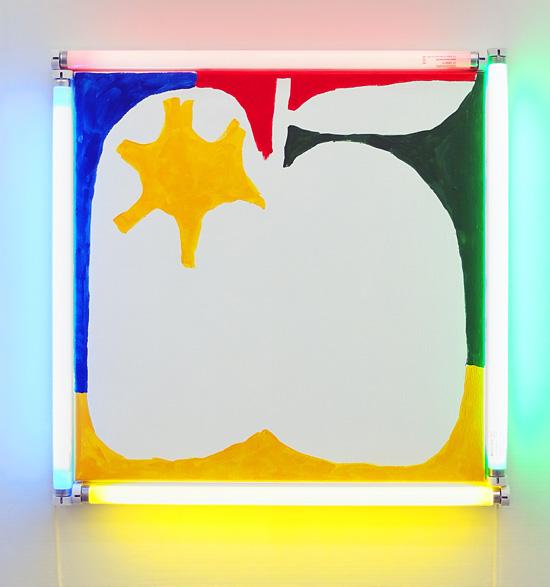 We weren't familiar with the Williamsburg art gallery Moiety or the Dutch artist Jordy Van Den Nieuwendijk, who's currently showing there, before this week, but then that's the power of Instagram: Considering the number of people we follow who have endorsed this as the "it" show to see, we'll be taking their advice — and we suggest you do too!