02.04.14
Kueng Caputo: Never Too Much at Salon 94
Kueng Caputo's first moment of fame came a few years ago from a series called "Copy," where the two design-school friends would purposefully mimic a recently released work from a major talent by creating an exaggerated or distilled fakery of that piece. The process was meant to be a tongue-in-cheek homage to the original artists as well as a way for Sarah Kueng and Lovis Caputo to explore how those pieces had acquired their specific character or value.
Whatever lessons they learned from that experiment must have stuck, for in the last two years, the Swiss design duo have released two collections that seem predestined for design greatness. The first, their Sand Chairs, were rough, deeply pigmented little sculptures poured layer by layer into a mold, then hand-chiseled. The second debuted this week at New York's Salon 94 Freemans gallery: Never Too Much, a series of benches, stools, bowls, and lights made from leather and enamel that have been splattered and sprayed with organic vegetable stains in order to create a wildly chromatic effect. The pieces are arresting upon first glance for their blocky forms and unconventional palettes, but it's their use of materials that holds the gaze. For the seats, soft dyed leather is dried and tanned, wrapped around a metal drum, then stained, while the enamel bases are colored with a metal coating that's baked on in layers, resulting in an incredibly complex surface texture. The two materials are manipulated beyond recognition, creating a disorienting effect for the viewer. We sent the pair a few questions this week to help explain their process.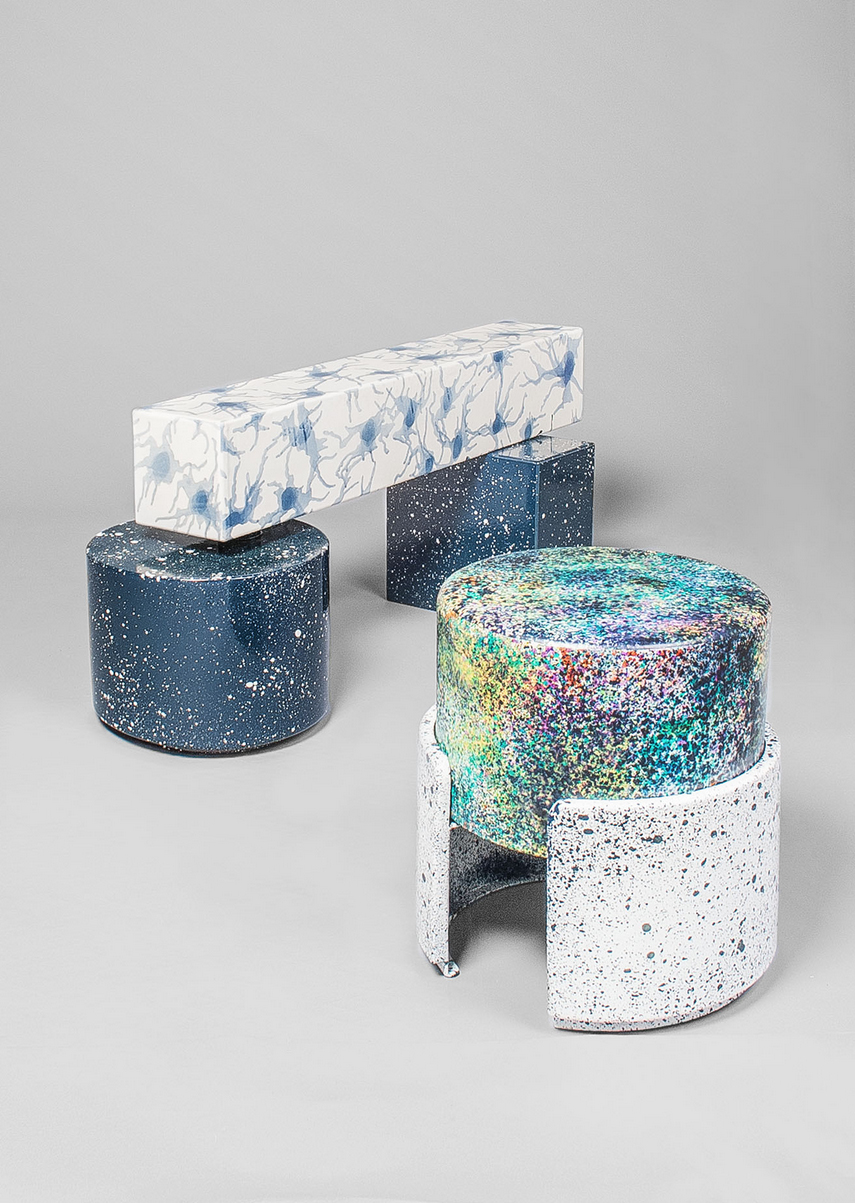 Can you tell me a little bit about how this project first developed?
One part is our fascination for how things have intrinsic value. For example, my father wears shoes he bought thirty years ago and they're still in mint condition. It's about substance. It's about knowledge that fosters quality. It's about going deep, not whipping about on the surface.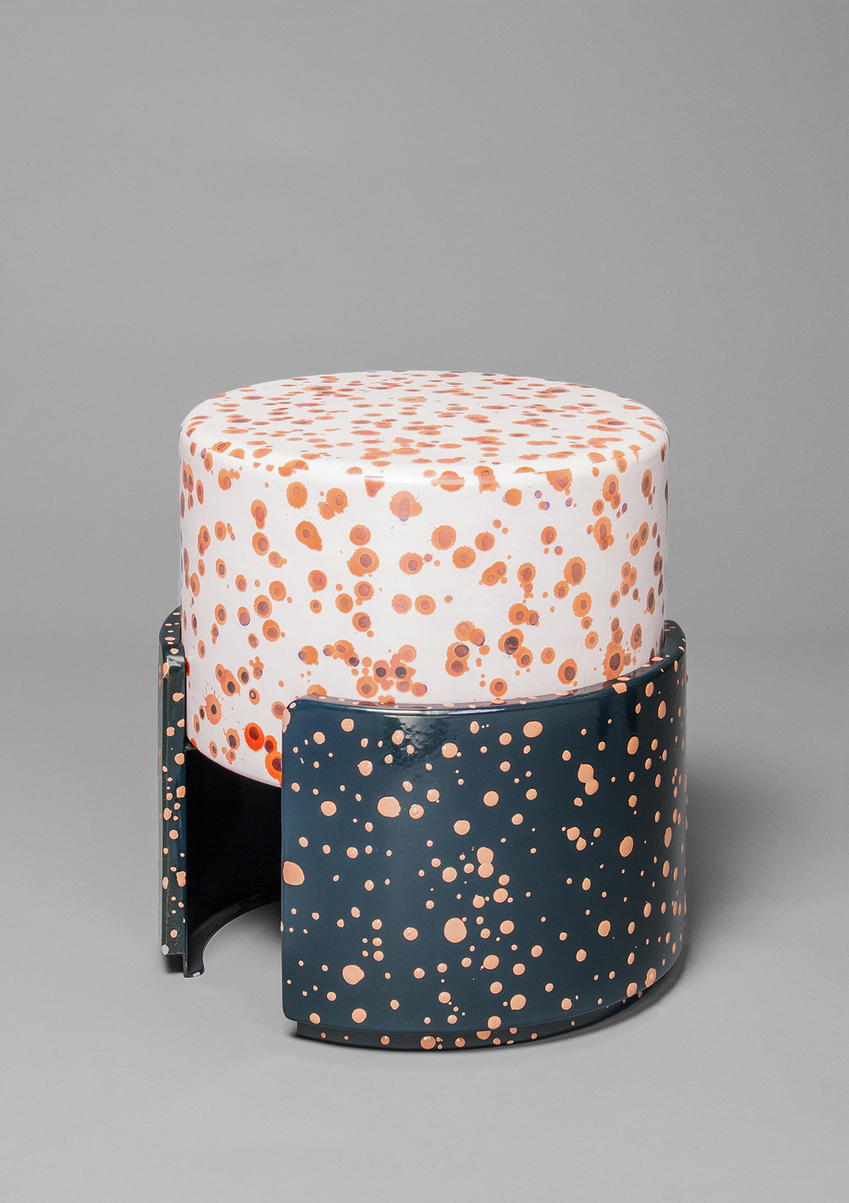 What made you want to work specifically with enamel and leather?
The value of the materials we worked with is so integral to their nature that it's generally overlooked. Enamel's ubiquity hides its true worth.
We were surprised at how hard it was to find anyone with who knew how to work with enamel. We knew this one guy who was a really great mold maker. After speaking with him, he went to the library and read all the books he could find on the subject. For a while, we didn't hear anything more from him, only that he was working on it. Finally, he called us one day and said, "I'm ready, we can start." To work with people who have such passion for what they are doing is so beautiful! Together, we face new challenges without knowing exactly where they will lead us.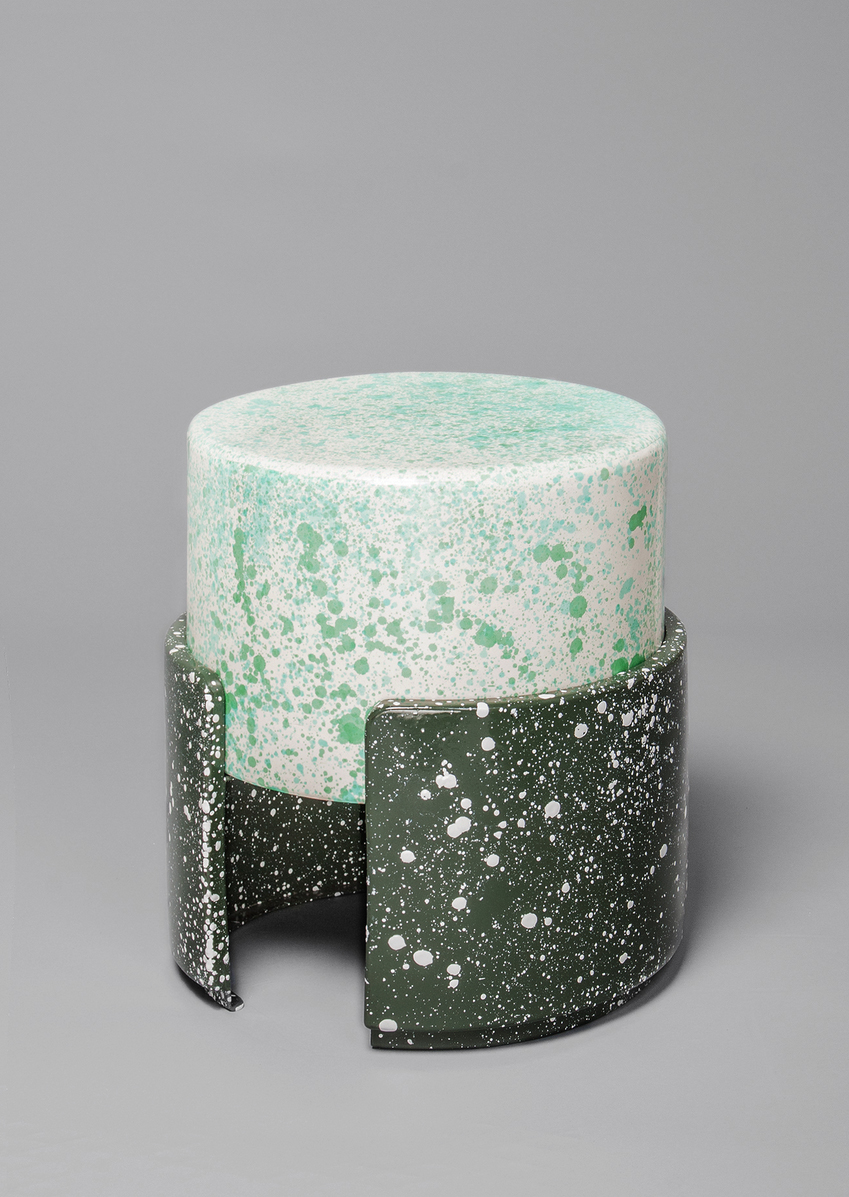 Your work is so much about how colors are combined. Do you have any rules you tend to follow or break regarding a palette?
The only rule is "NEVER TOO MUCH."
Looking at pictures, it's hard to grasp the materiality of these pieces. I didn't realize they were leather until I read the description. Is the illusion purposeful?
Unfortunately a screen can't simulate these things! In the end, it's all about the touching!!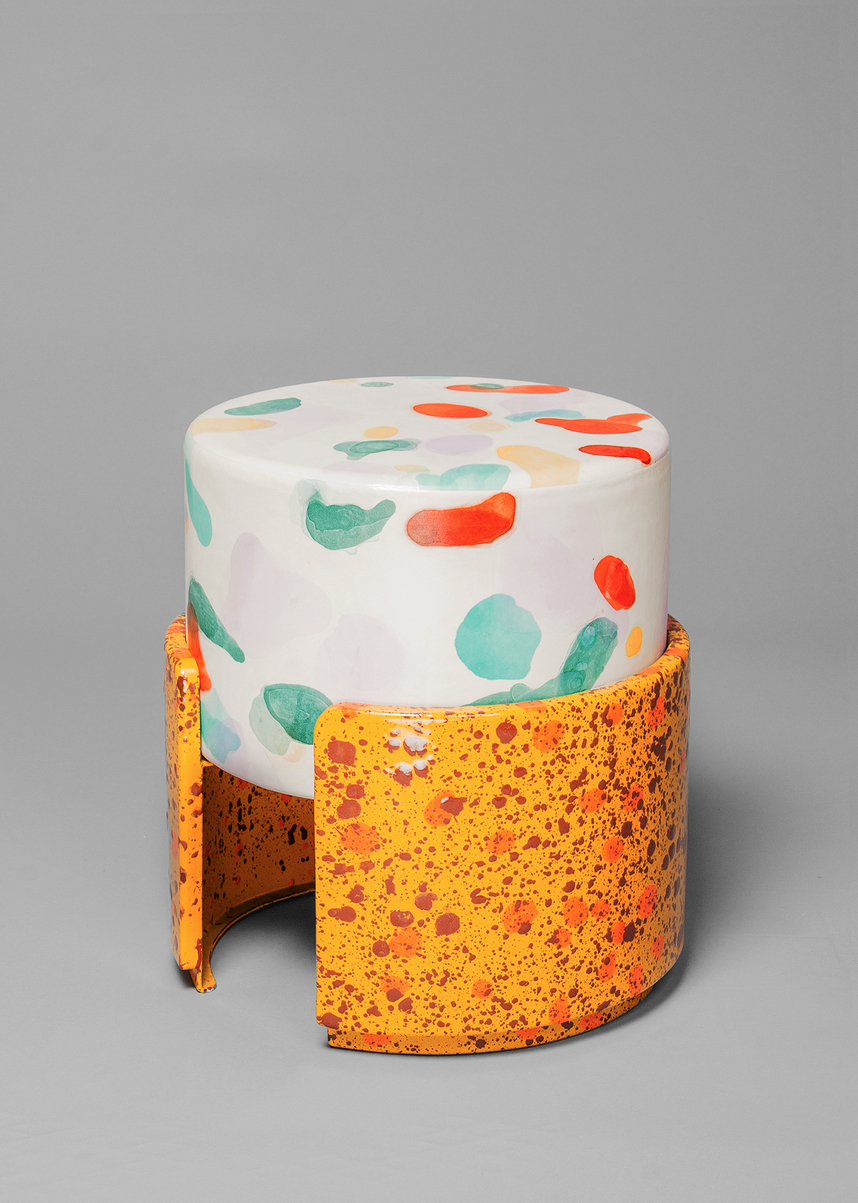 The new collection uses a similar construction to your Sand Chairs series in terms of formal components being stacked or layered. Is there something in particular that inspired this design?
We just asked ourselves how simple can it be? How can we not be annoying? Ultimately, it's all about proportions.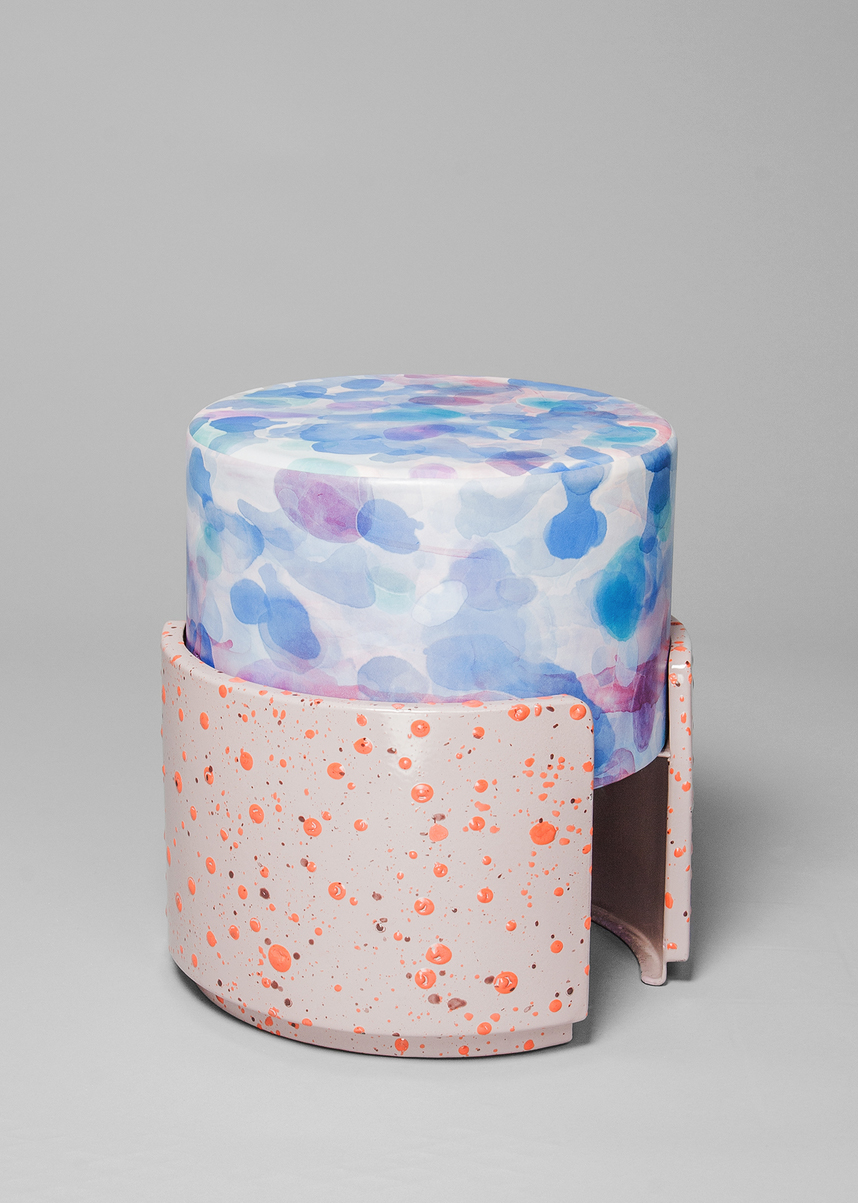 Can you tell me a little bit about your process? How do the two of you work together?
A lot of discussing, drinking coffee, and trying to do something great and surprising out of nothing. We firmly believe in free time, so our thoughts have time to start dreaming again. Of course we know it's such a privilege to have even have that time, but in the end that's where we get all of our inspiration from.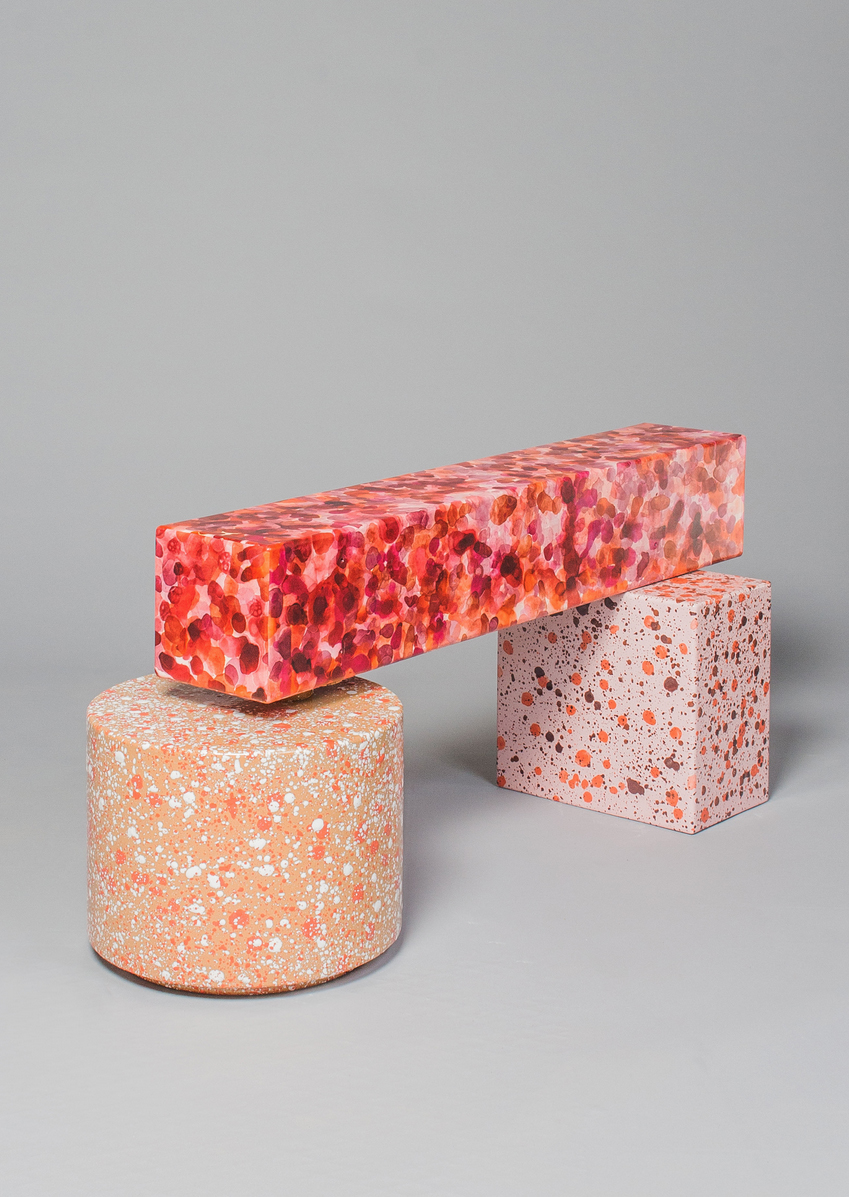 What's next for you guys?
See you on the dance floor!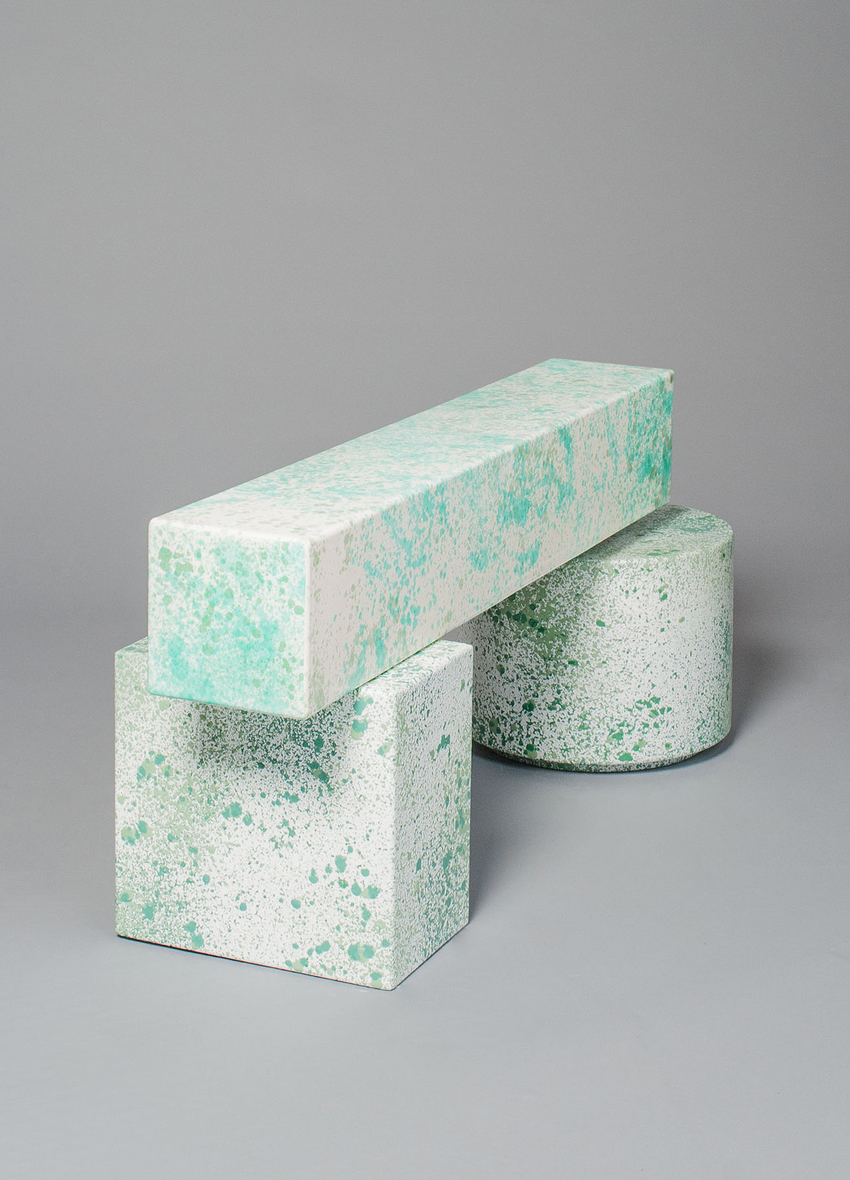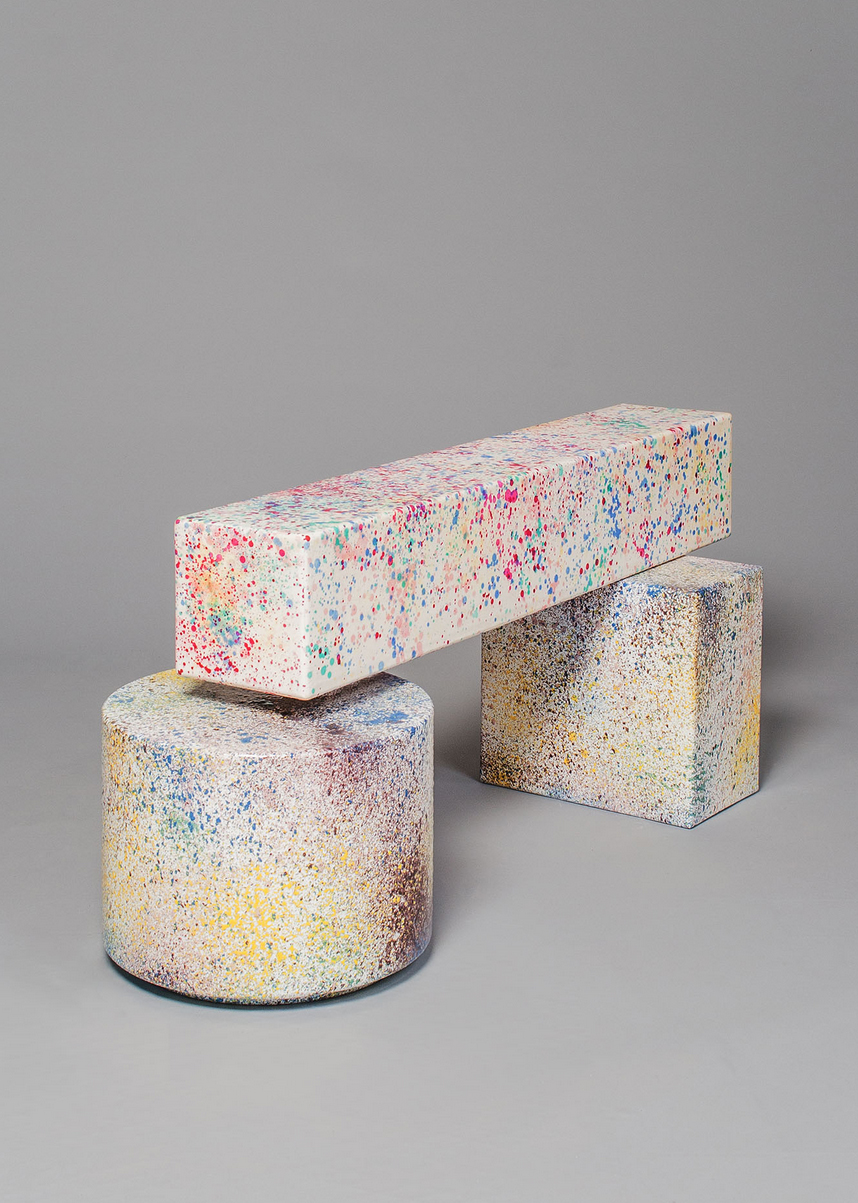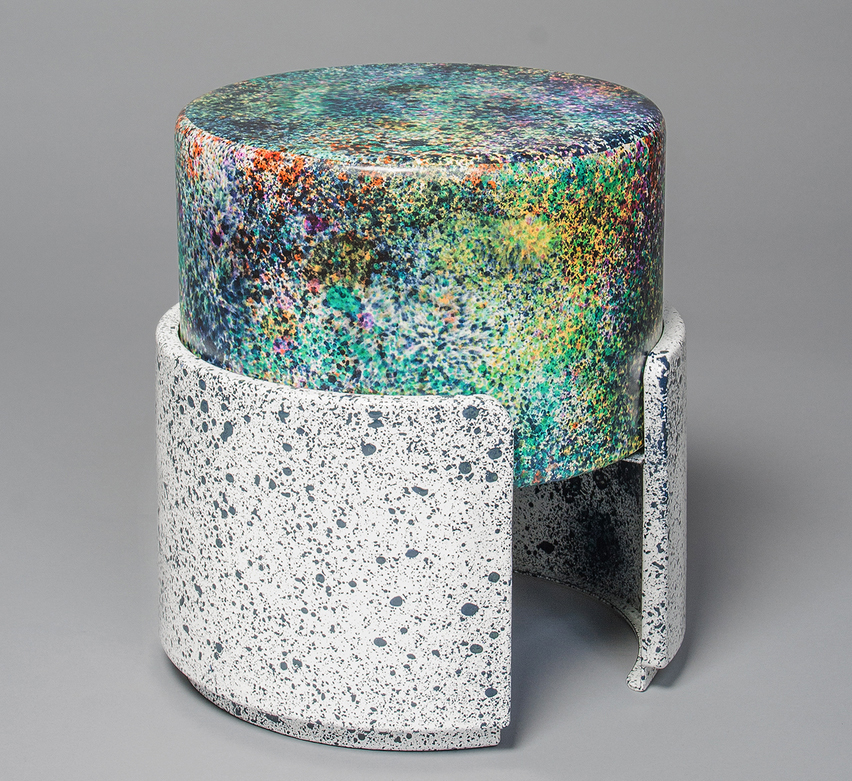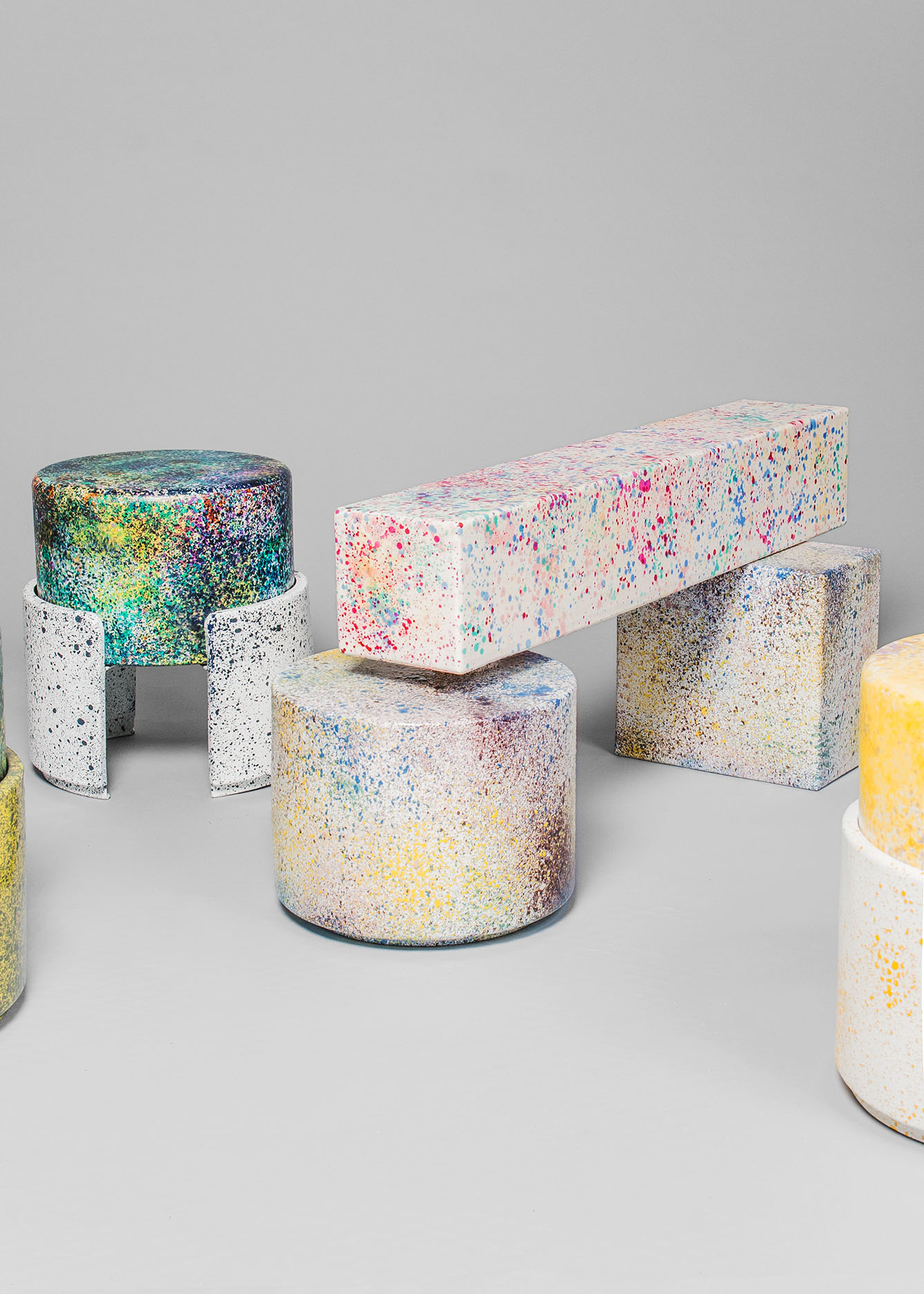 Kueng Caputo: Never Too Much is on view until February 28 at Salon 94 Freemans in New York.