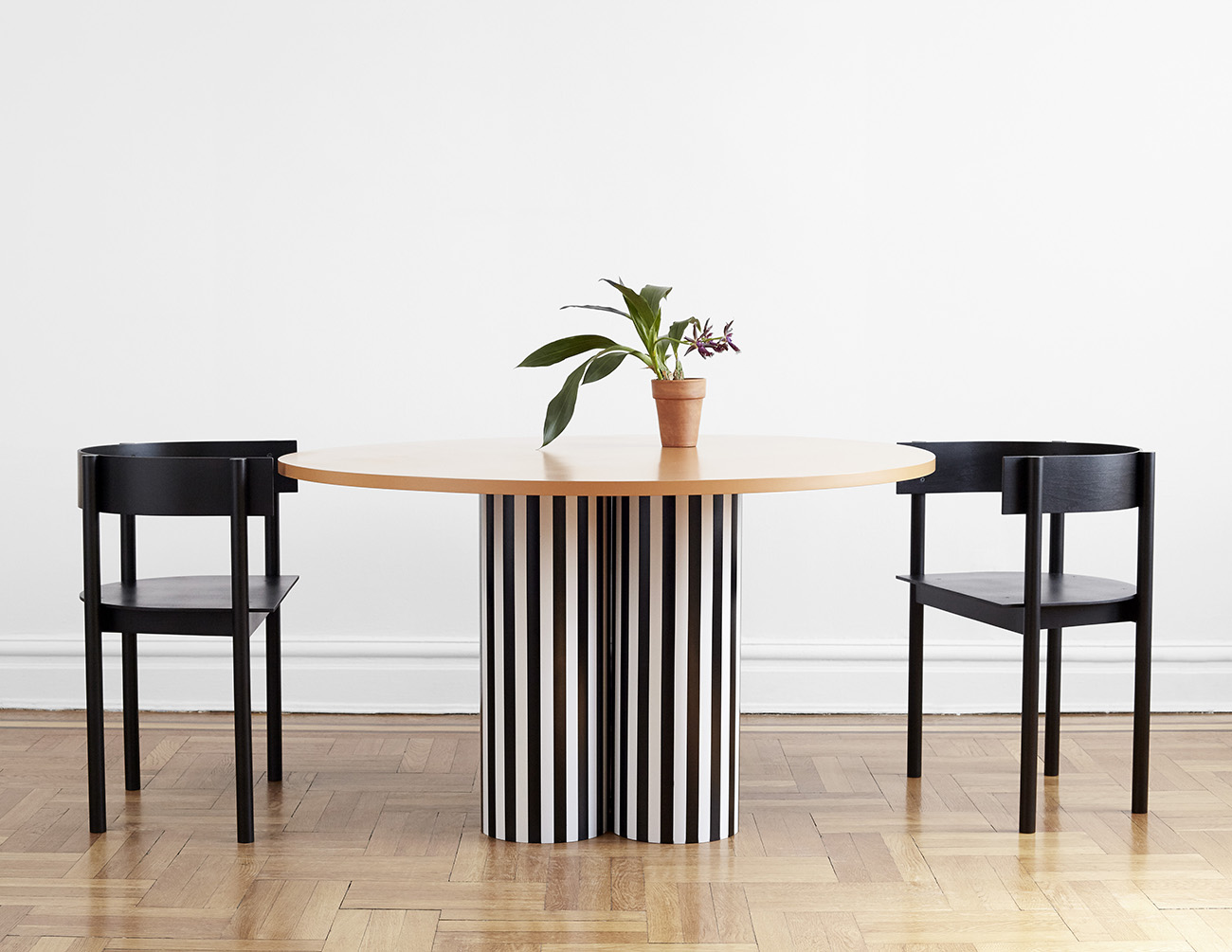 A weekly Saturday recap to share with you our favorite links, discoveries, exhibitions, and more from the past seven days. This week we're bringing you a special ICFF edition, with our favorite finds from elsewhere around town (in other words, all the things we would have seen in person if we hadn't been tending to our own event!)
Matter-Made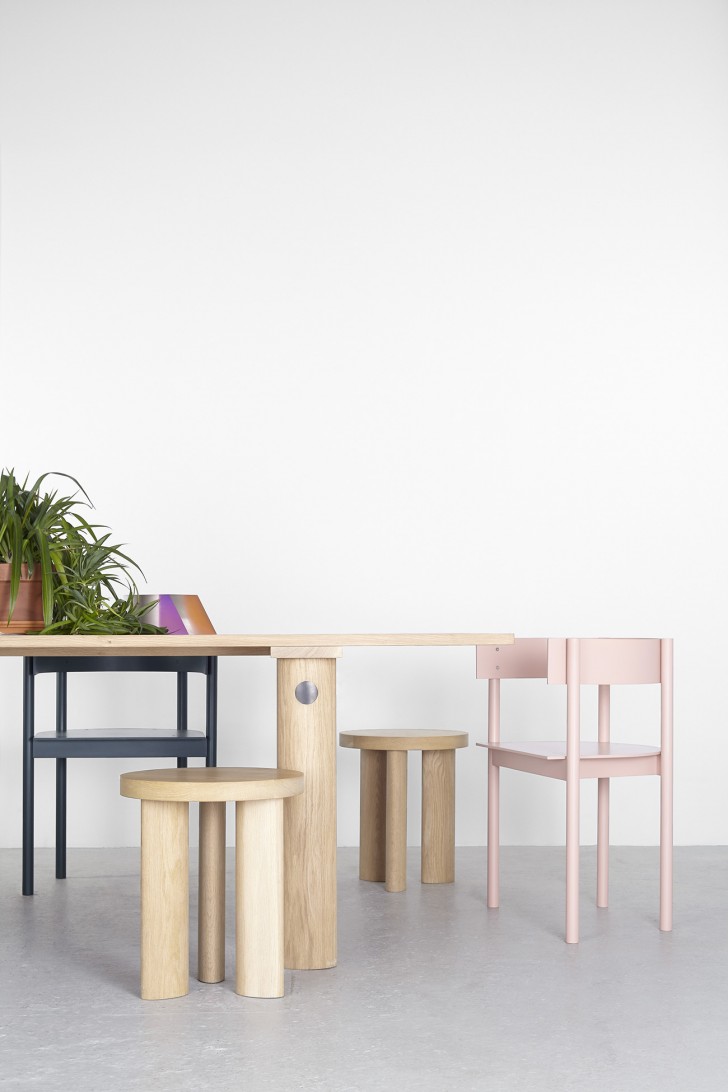 We introduced you to the adorable new set of desk accessories by Visibility for Matter-Made a few weeks ago, but here's a glimpse at the greater collection, which launched in-house at the Soho design shop last weekend. At the top of this post are slim, half moon–shaped Typecast chairs by Philippe Malouin and Ana Kras's Slon table (one of our favorite pieces from the weekend, period); above are Matter-Made's Orbit table and chairs, designed by Matter proprietor Jamie Gray.
Field Experiments at Moiety Gallery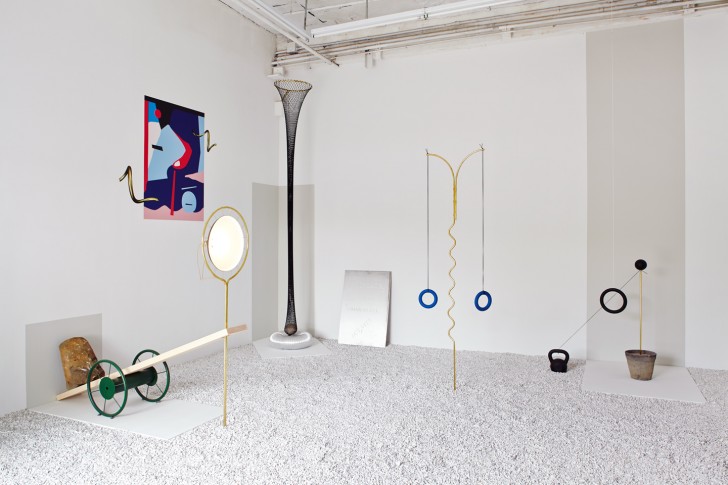 The only reason we weren't devastated when we found out that our friends at Field Experiments wouldn't be showing at Sight Unseen OFFSITE this year is that instead, they were given free reign to create a massive, monthlong exhibition at one of our favorite galleries, Moiety. Called Grounds for Play, the exhibition springs from FE member Benjamin Bryant's five-year obsession with photographing empty New York playgrounds.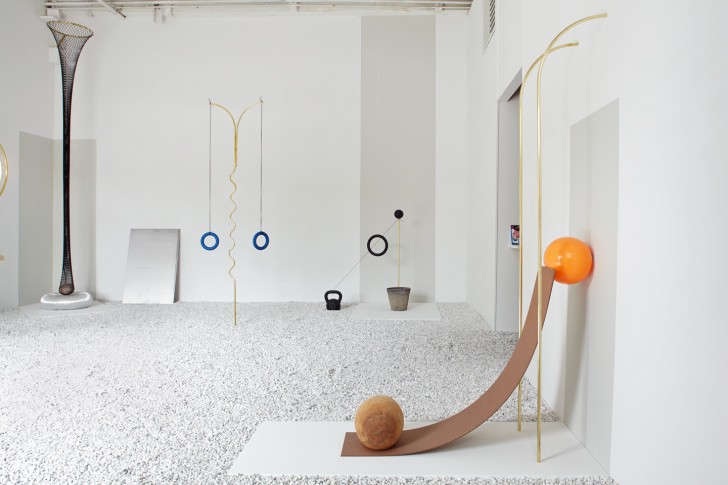 "Fueled by the designers' interest in adhocism and appropriation, gathered objects and materials common to playgrounds have been organized, manipulated, arranged, rearranged, perched, leaned, bent, curved, stretched, hoisted, pulled and strung together. Grounds for Play explores the form of the playground: What makes them so engaging for children? Is it possible to create a similar design language for adults from unexceptional objects and materials? What design interventions are needed to transform hard substrates such as cement and metal into playful landscapes?"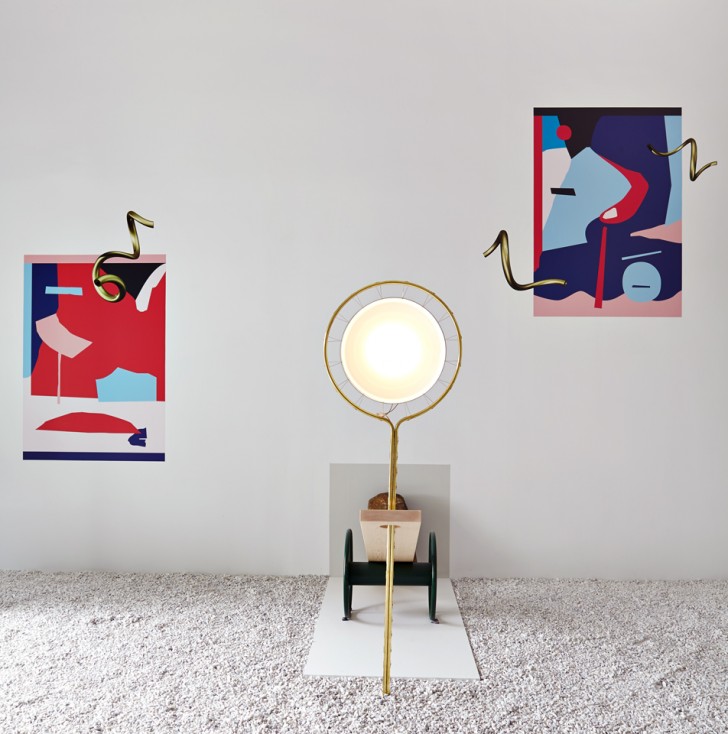 We highly recommend you go see this in person before it closes June 7 — or, if you're feeling super inspired by Field Experiments' conceptualism, have you thought about signing up for their Design Camp in Bali? Yep, that's a thing.
Colony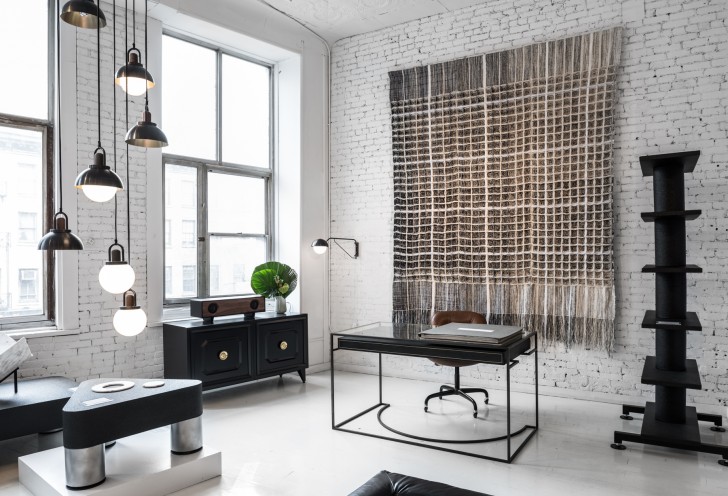 Jean Lin's beautiful cooperative design gallery Colony put up a show marking its first year in business. The goods on view included Chen Chen & Kai Williams's fat-legged, urethane-coated Rhino collection (which we died over at this year AD Home Show), Allied Maker's globe-light pendants, a steel-framed desk by Codor design, and a waffle weave hanging by Hiroko Takeda.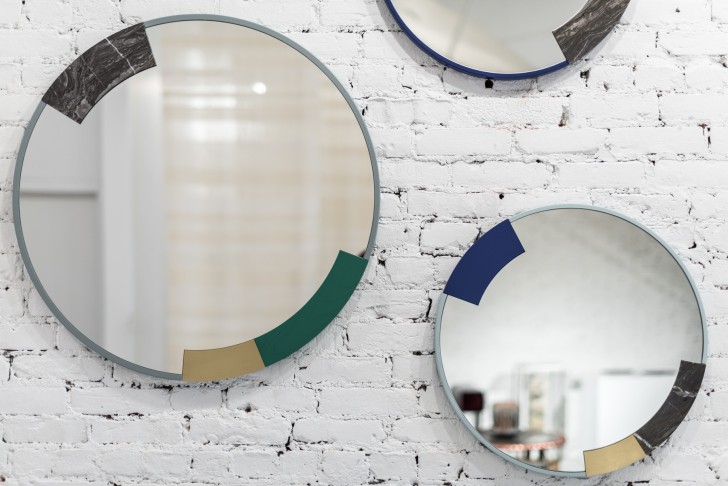 We love these Ora mirrors by Canadian designer Zoe Mowat, rimmed in marble, brass, and colored wood.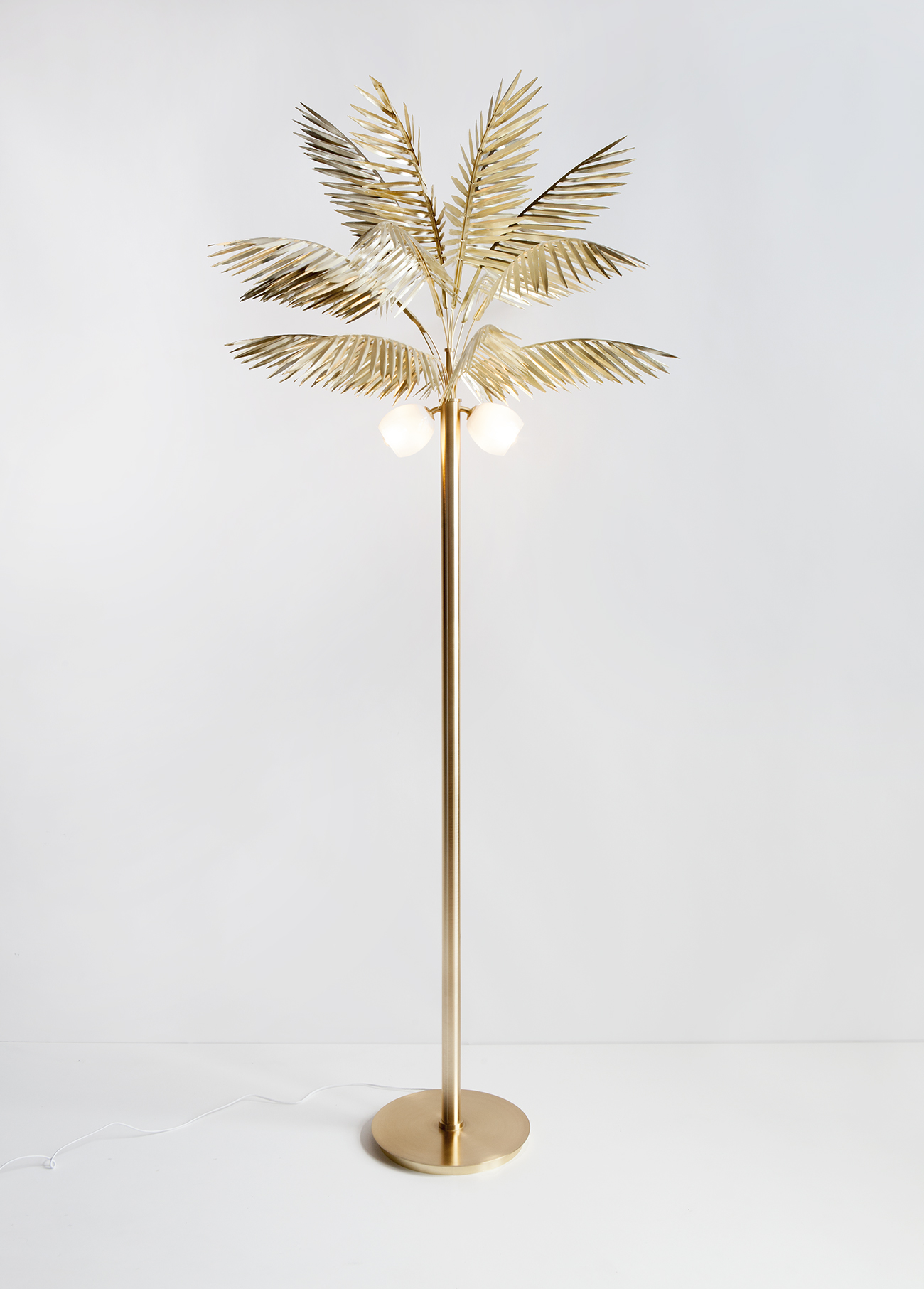 Tropical modernism having a moment with Syrette Lew of Moving Mountains' Palmyra palm tree lamp.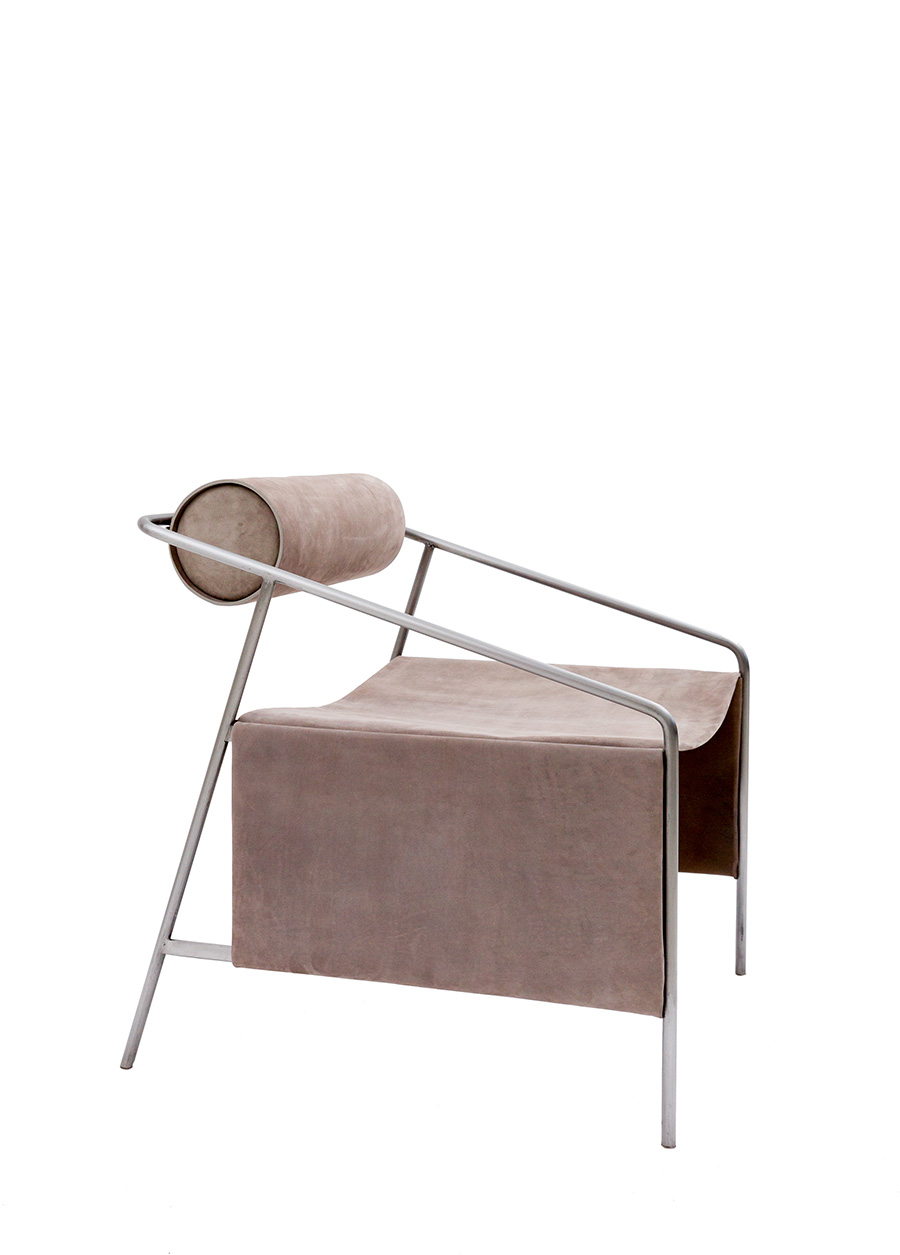 Also on view was this bolster-backed, smoky nubuck chair created by Farrah Sit in collaboration with leather handbag designer Anna Moss of Chiyome.
Uhuru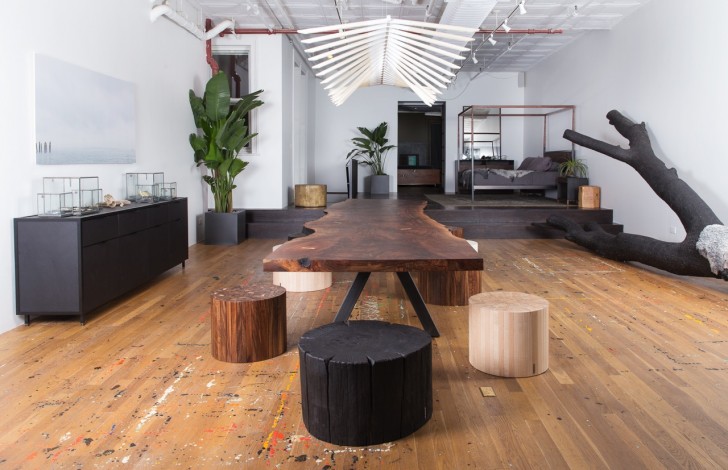 The Red Hook–based furniture studio Uhuru celebrated design week by signing a 20-year lease on a brand-new Tribeca showroom (just down the street from R & Company). The works currently on view are built around the theme "Subversive Nature," which reflects on the brand's tendency to take discarded natural elements and then turn them into something else entirely.
ICFF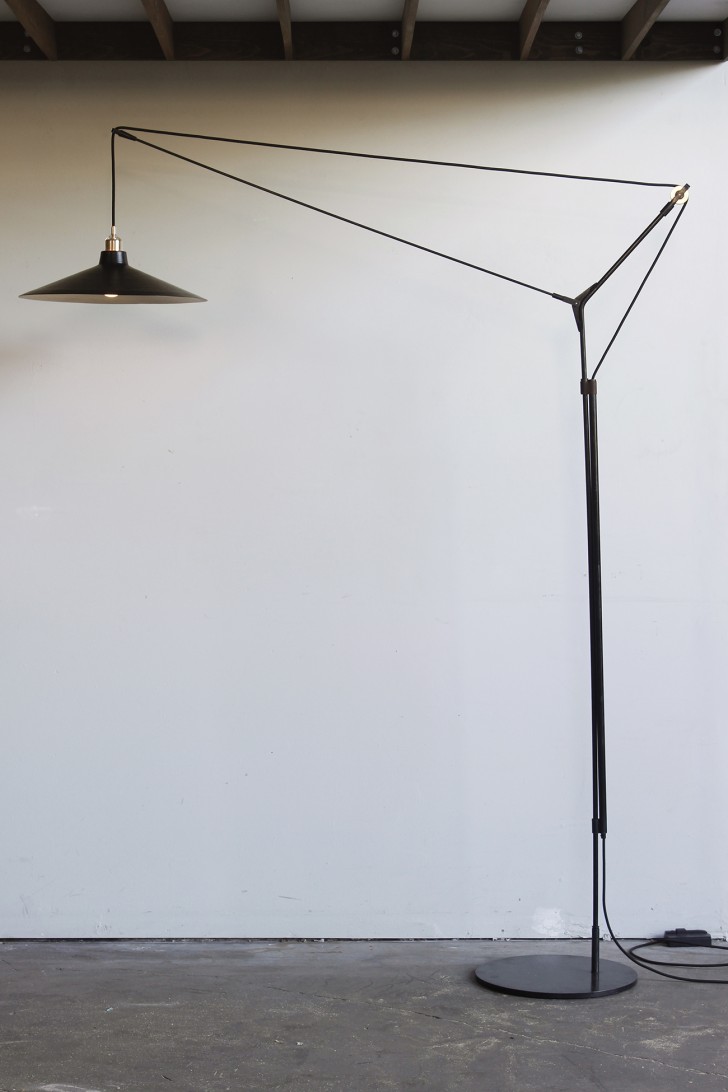 Being a block away from our own OFFSITE event, ICFF was the one showcase we did make it to (although we raced through so quickly apologies to anyone we missed!) We managed to catch up with LA designer Brendan Ravenhill, who was debuting an expanded Grain family of lights. Grain's thumbprint-like texture is a residual from the natural grain of the wood mold over which it's made; the process is explained in this surprisingly entertaining video.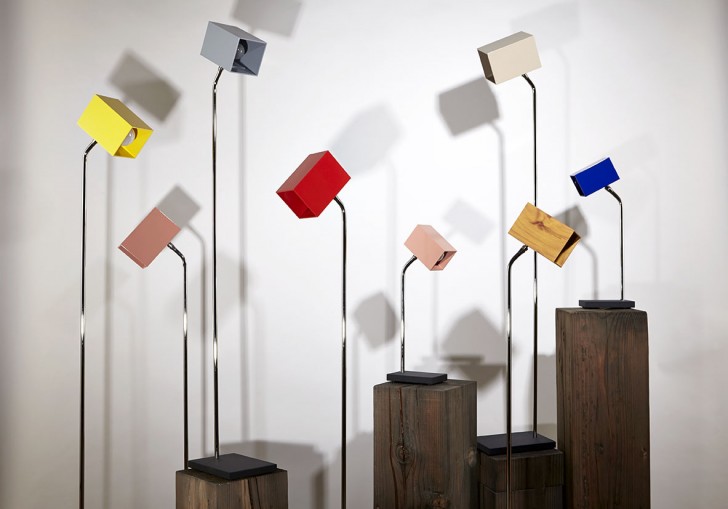 Patrick Townsend has primarily been making variations on his popular Orbit light for years, so we were excited to see a brand new product from him: the powder-coated Heron floor and table lamp, available in a range of perfect hues.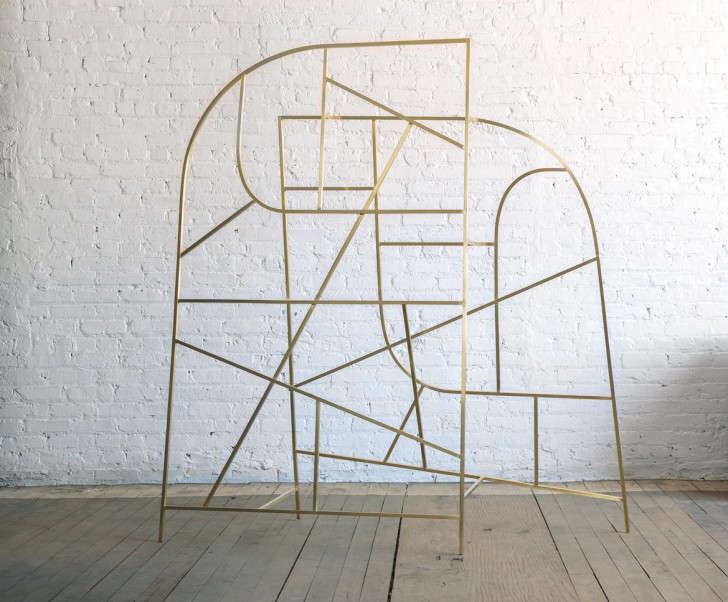 A super beautiful sculptural room divider in solid brass caught our eye from Brooklyn designer Todd St. John, who's best known for his small wooden sculptures and for his 2-D work with the Brooklyn studio Hunter Gatherer.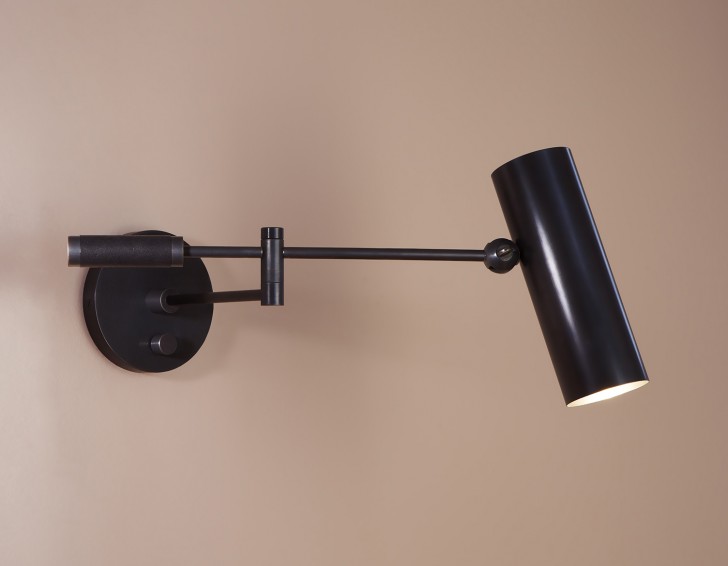 The New York–based studio Apparatus is having a banner year: First they opened a permanent showroom in a spectacular, crumbly building in Milan, then they debuted two new lighting collections and a foray into furniture against this rosy backdrop in the middle of the ICFF floor. This sconce is part of their new Cylinder series.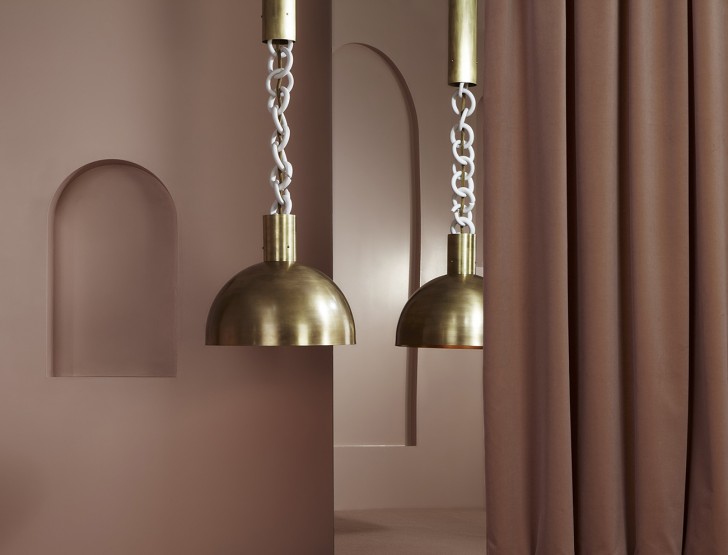 Their Link Porcelain collection is created in collaboration with ceramicist Alice Goldsmith.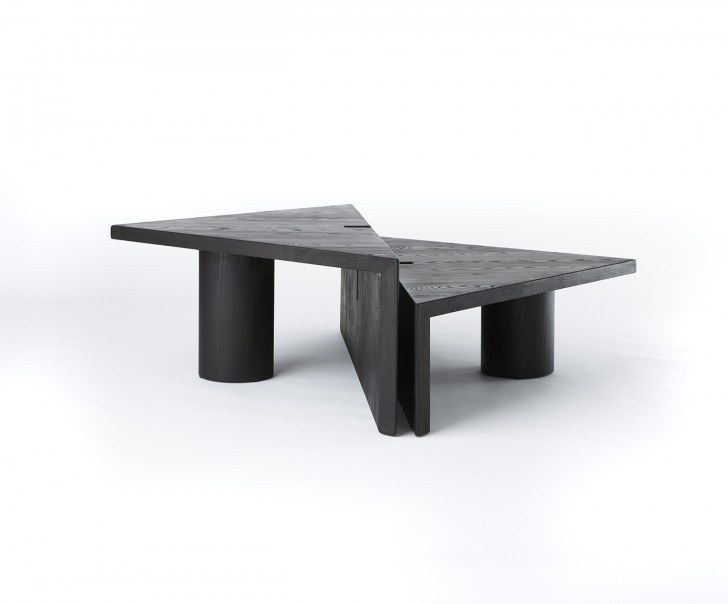 And we're way into the direction of the furniture collection, judging from their first, offset Portal tables.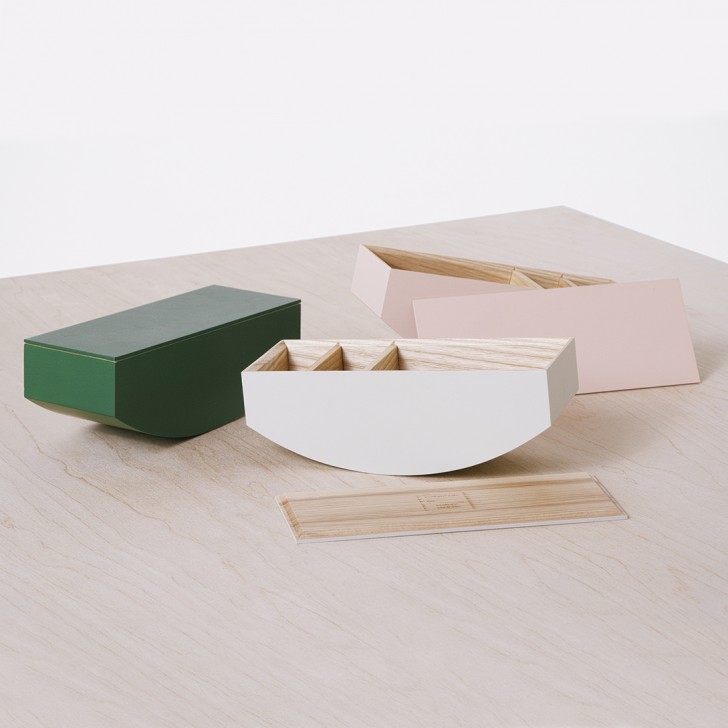 The Toronto-based Umbra Shift debuted a second strong collection (including the Jonah Takagi tables we previewed a few weeks ago). Standouts included trivets by Zoe Mowat, a coffee kettle by Castor Design, and this set of storage boxes by Philippe Malouin.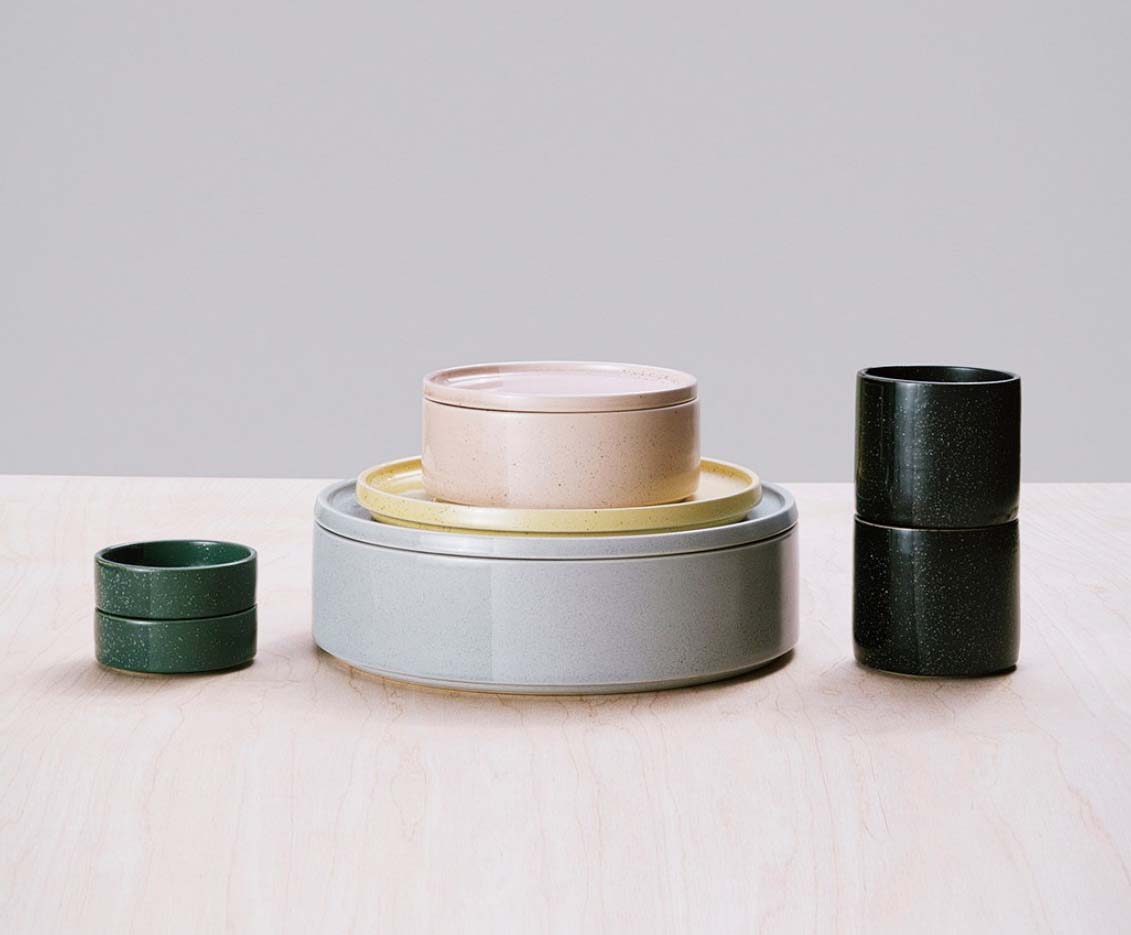 We're also pretty crazy about this new set of Sediment speckled dishware, the first product by Netherlands-based duo Os & Oos that we can remotely begin to afford.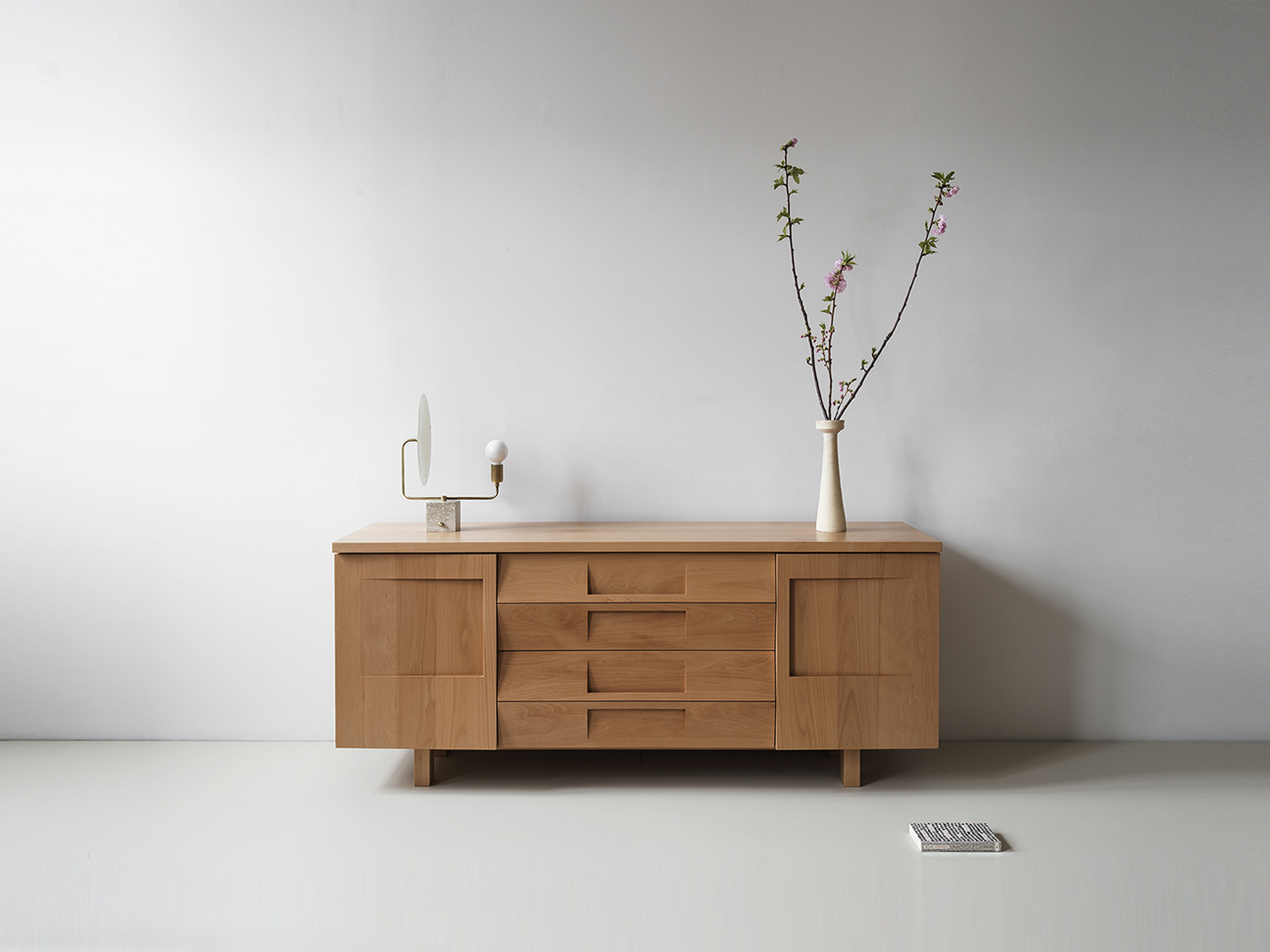 An incredible beechwood credenza by the Brooklyn firm Workstead, who originally conceived of the design for a Boerum Hill townhouse renovation they worked on.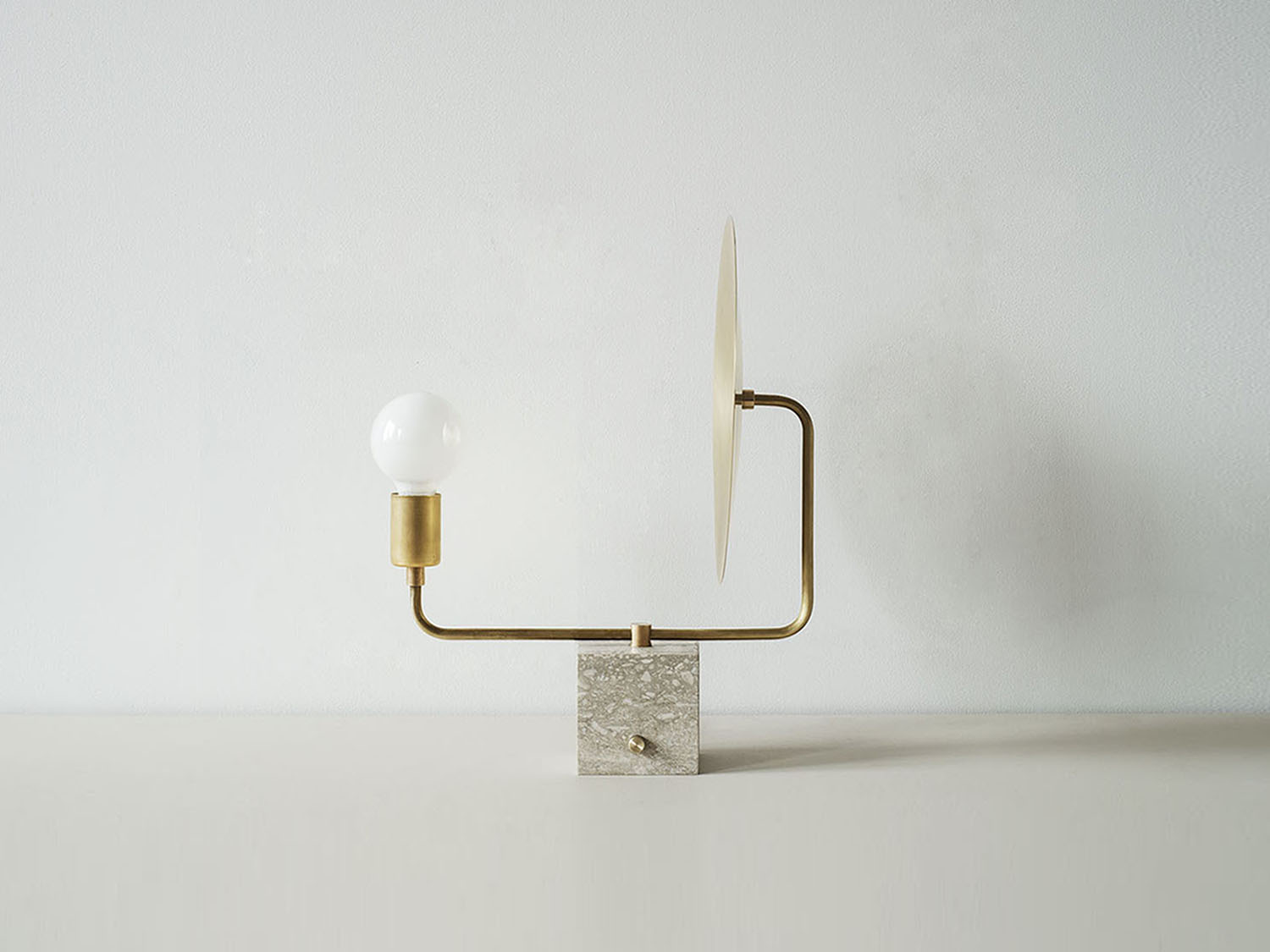 Workstead also expanded its lighting line with the Helios collection.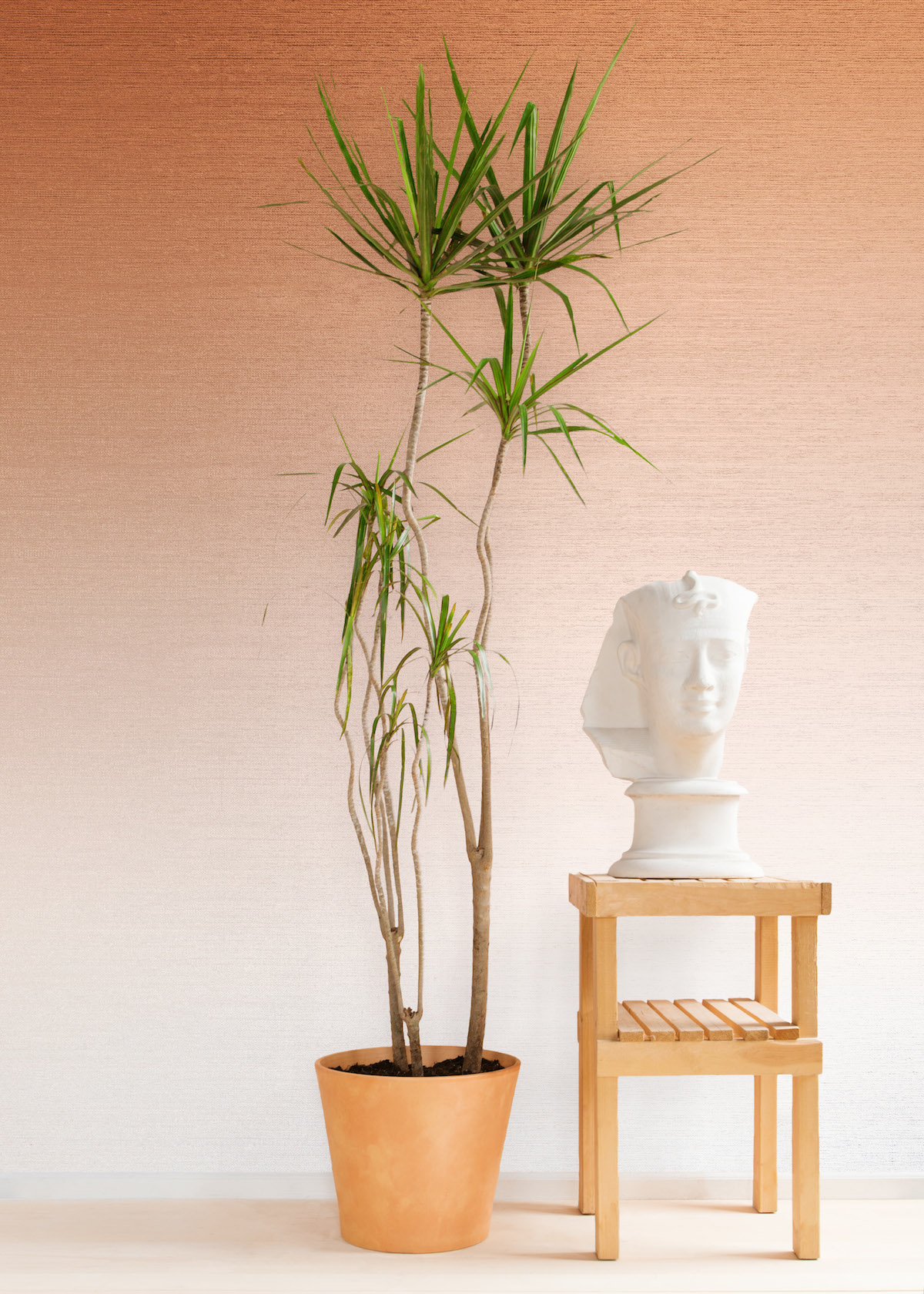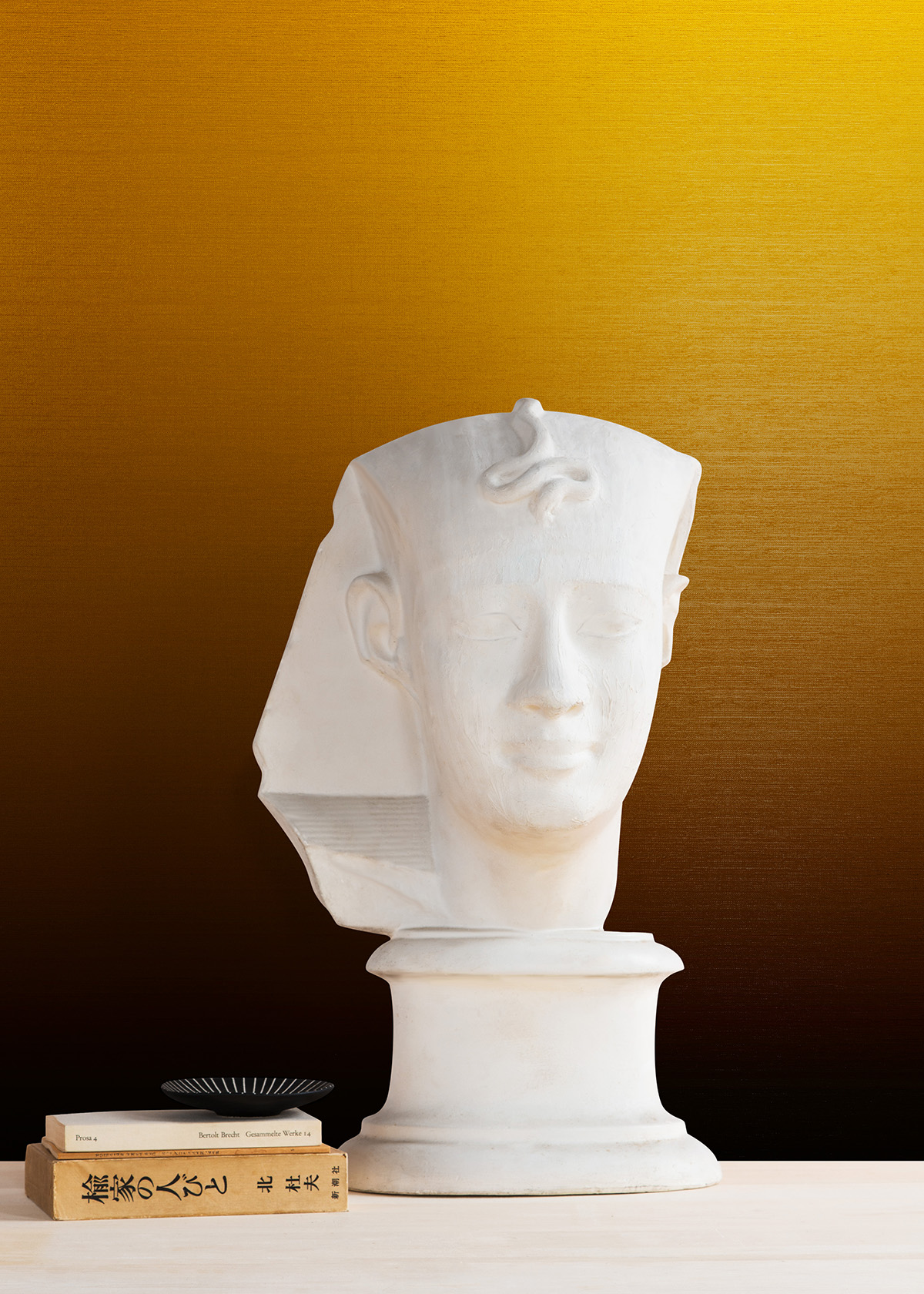 Calico had two colorways of its new Brasscloth collection on view at OFFSITE, but the full collection could be seen at ICFF. The true stunner in person is an emerald-like metallic ombre they're calling Jade but we also like the beachy feel of this peach one and the deep mustard tones of Mica.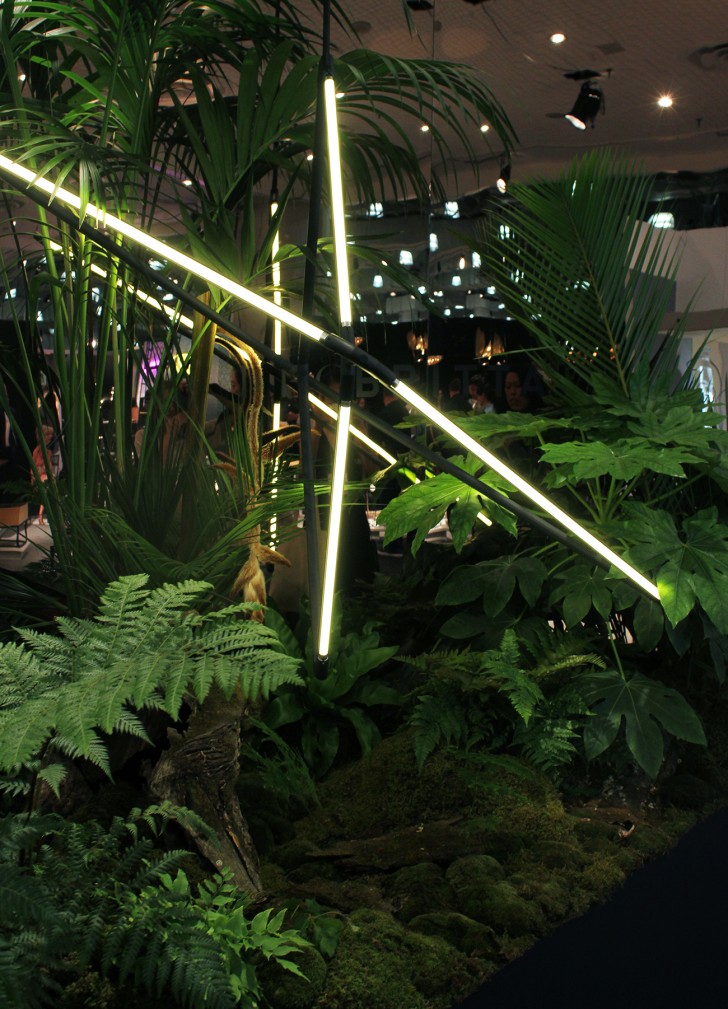 We fell in love with this one on Instagram before we ever saw it in person: Bec Brittain's new lights, installed in a jungly sea.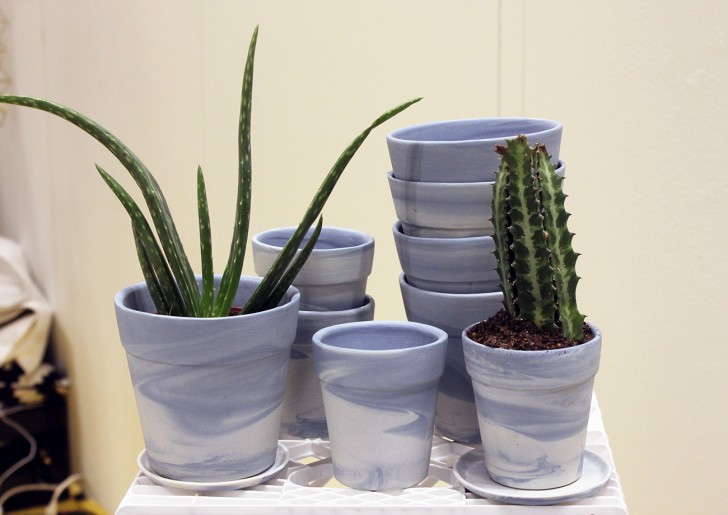 There was a second floor of ICFF this year primarily devoted to luxe furnishings, but we snuck up there for a look at Design Milk's curated pop-up, which included designers like Bower, Caroline Z. Hurley, and the North Carolina–based ceramics studio Haand, whose marbled planters are seen above.
Our friend Kristin Barron of Kriest debuted commercially a collection that had previously only been shown in galleries: wood and brass vessels, lamps and objects inspired by mythical archetypes and Barron's own dreams.
Wanted Design – Industry City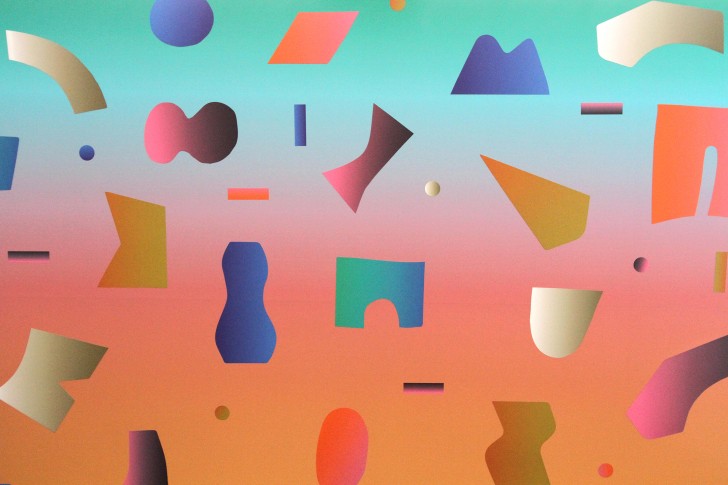 Lastly, we would have loved to make it out to the Wanted Design show in Brooklyn but we were already setting up Collective! Designed by Ellen Van Dusen using a magnetic wallcovering from Visual Magnetics' Dynamic Spaces collection, this mural's paper cut-outs can be moved around on the gradient background layer to create new patterns. Luckily for us, the whole thing is reusable so perhaps we'll be able to see it in person one day soon!