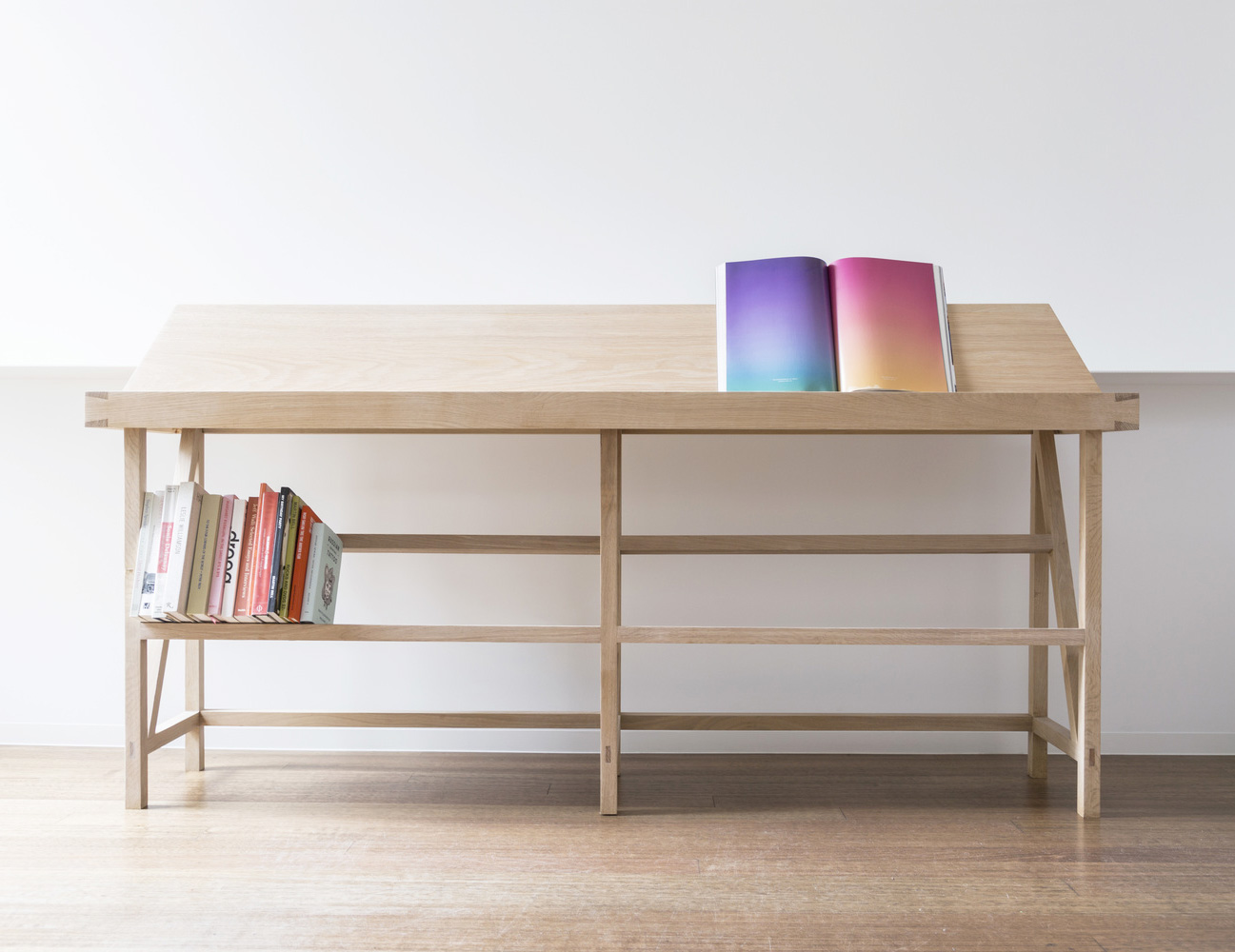 A weekly Saturday recap to share with you our favorite links, discoveries, exhibitions, and more from the past seven days. This week: fall previews from NYABF and Maison et Objet, a new place to score succulents in Scandinavia, and a serious showing of Aussie design power, including a new collection from Melbourne furniture-maker Fred Ganim, above. 
Discoveries

As a website that's constantly on the lookout for new things, the last days of August can feel exhaustingly dull. Luckily, previews for fall's goodness are starting to trickle in, like these adorable spreads from a new Peter Shire book for OMMU, debuting at September's New York Art Book Fair. Called Teapot in Tempest, on the spot!, the book features drawings Shire made between 1980 and 2000 — some which were realized as furniture or sculptures, and some which remained ideas only.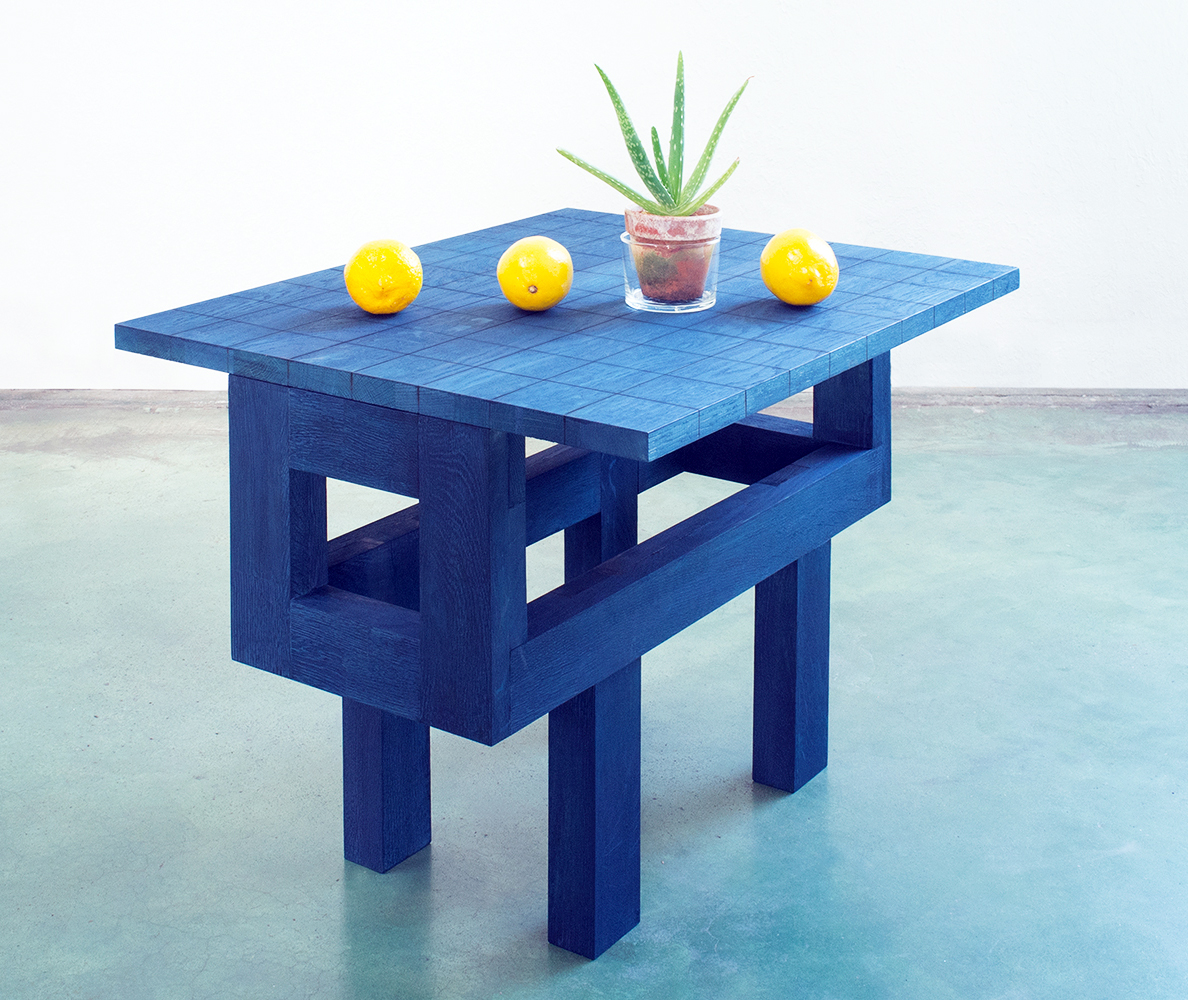 We also got a sneak peek of this beautiful table, debuting at Maison & Objet in Paris next month from the French-Austrian duo Celia-Hannes. Called Shrine, the table is made from slats of stained oak and is part of the duo's low-tech Superfurniture series.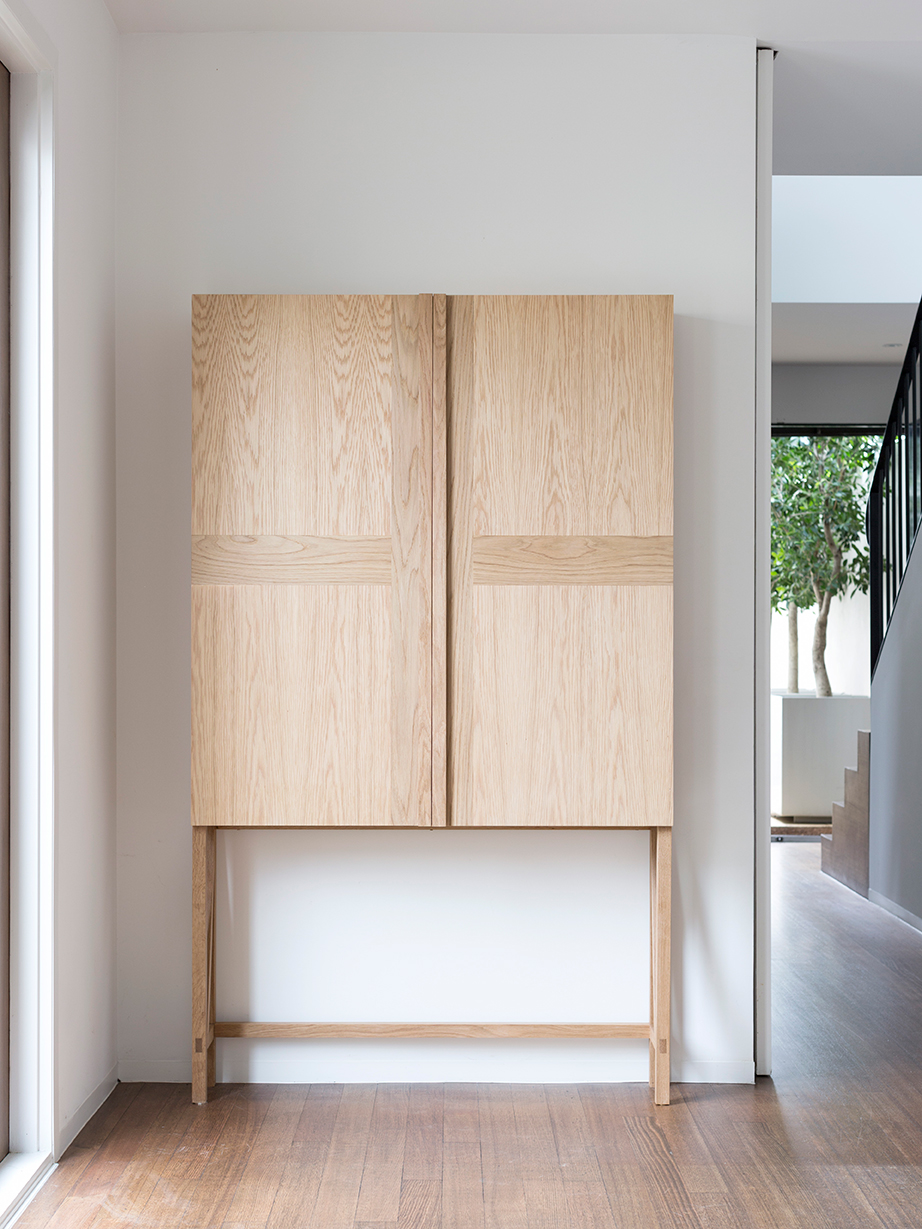 In Australia, furniture-maker Freddy Ganim already had a well-known name owing to his parents, who were once two of the country's most famous textile designers. But he himself is relatively new to the design scene, having just launched his first collection of eight, limited-edition pieces hand-crafted in various woods like European beech and American oak. (That's his work at the top of this post as well). Seriously beautiful stuff.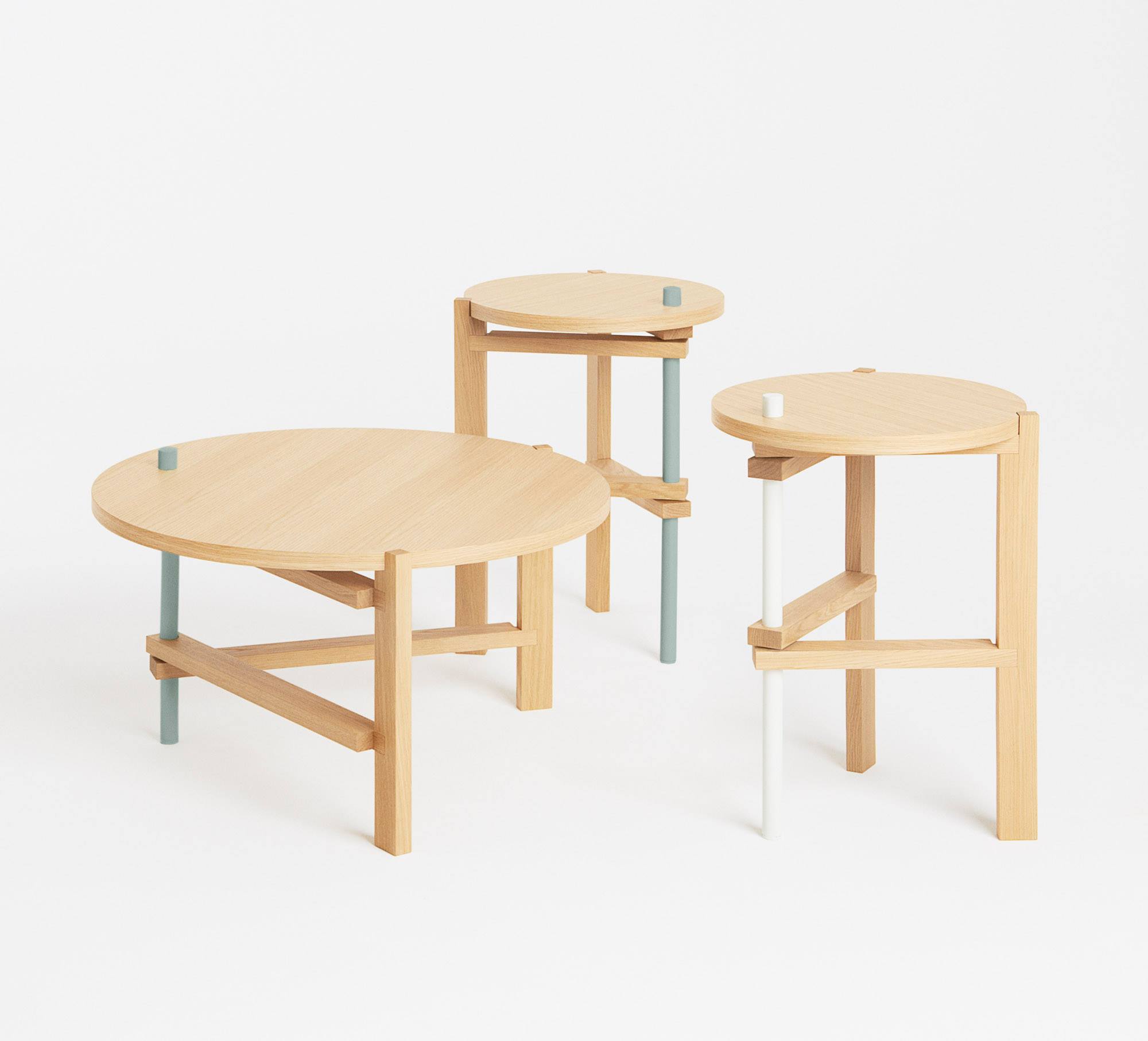 Last summer, we said a little prayer to the design gods that two of our favorite Scandinavian brands — COS and Hay — would collaborate beyond the mere prop styling they did for a children's catalog. Indeed, next month they'll present a range of products at select COS stores and they also commissioned these sleek, foldable tables from London designer Tomas Alonso, which represent an update on the designer's pieces for Karimoku a few years back.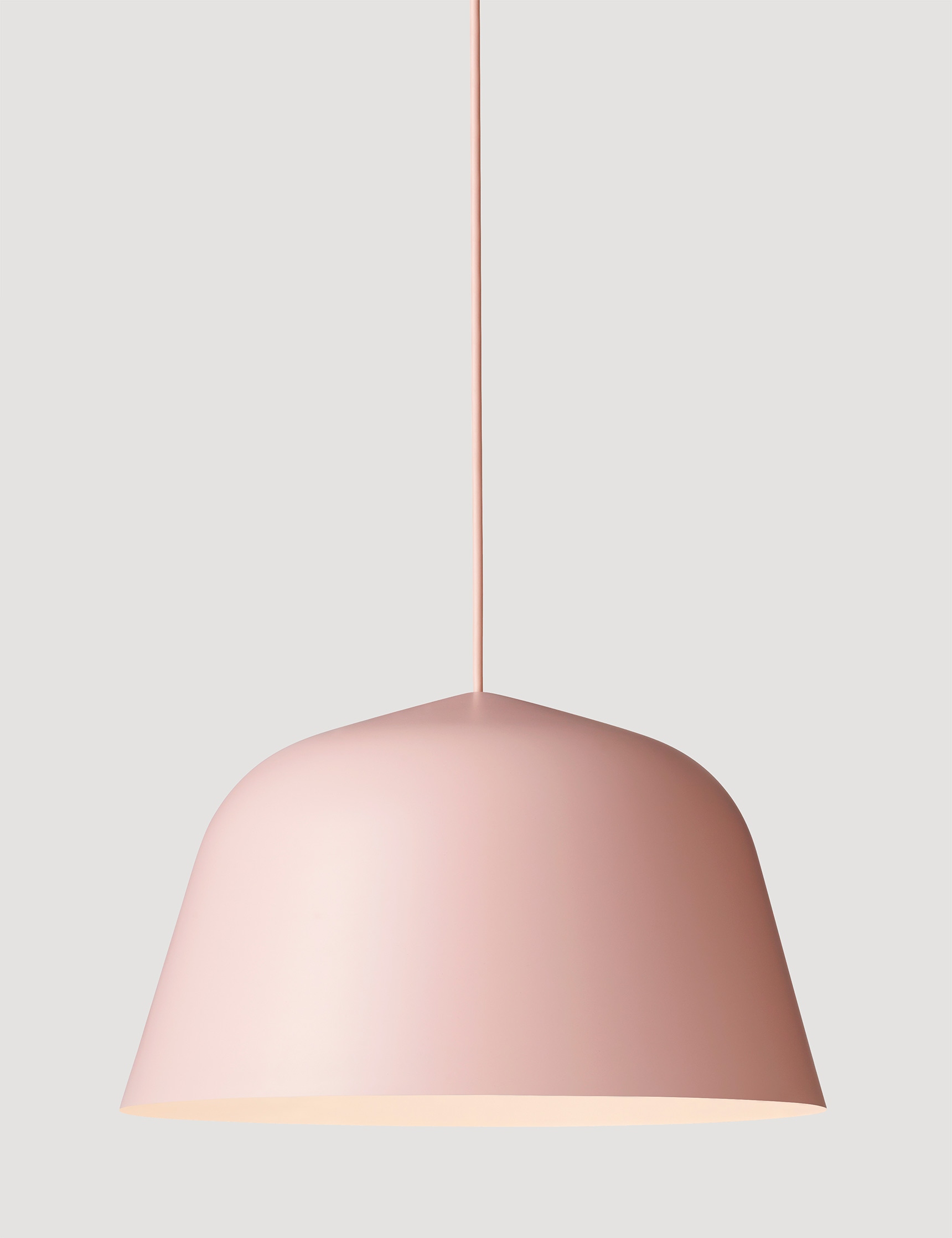 We spied a new light for Muuto on Matthias Stahlbom of TAF Architect's Facebook page this week. Called Ambit, the pendant debuted at this month's Northmodern event, is made from spun aluminum, and is available in the perfect shade of pink, plus green, gray, white, and black.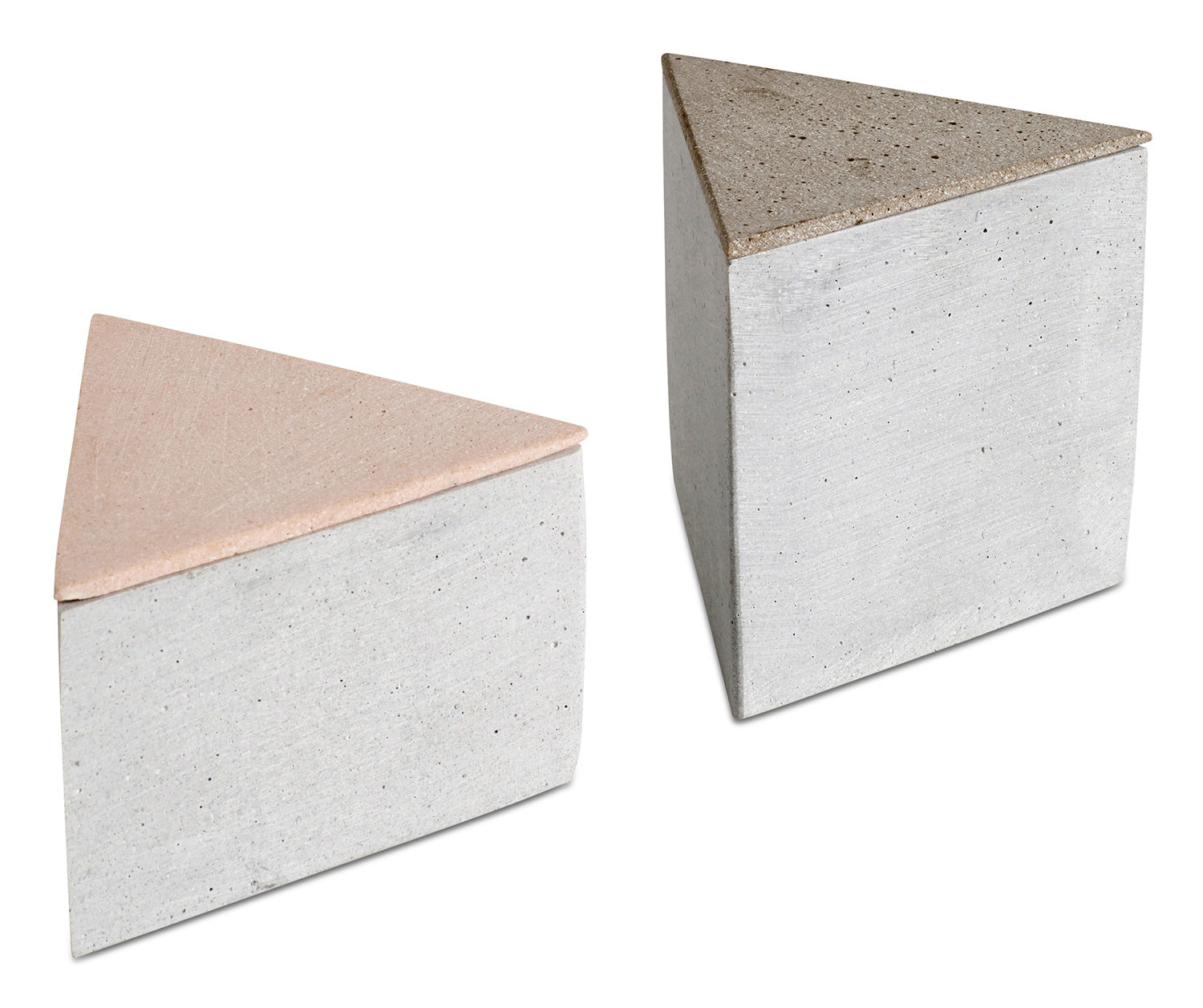 Though not necessarily a place we normally cite in Saturday Selects, I think we can all agree that these new triangular storage boxes from Bo Concept, launching next week, are pretty aggressively on-trend?!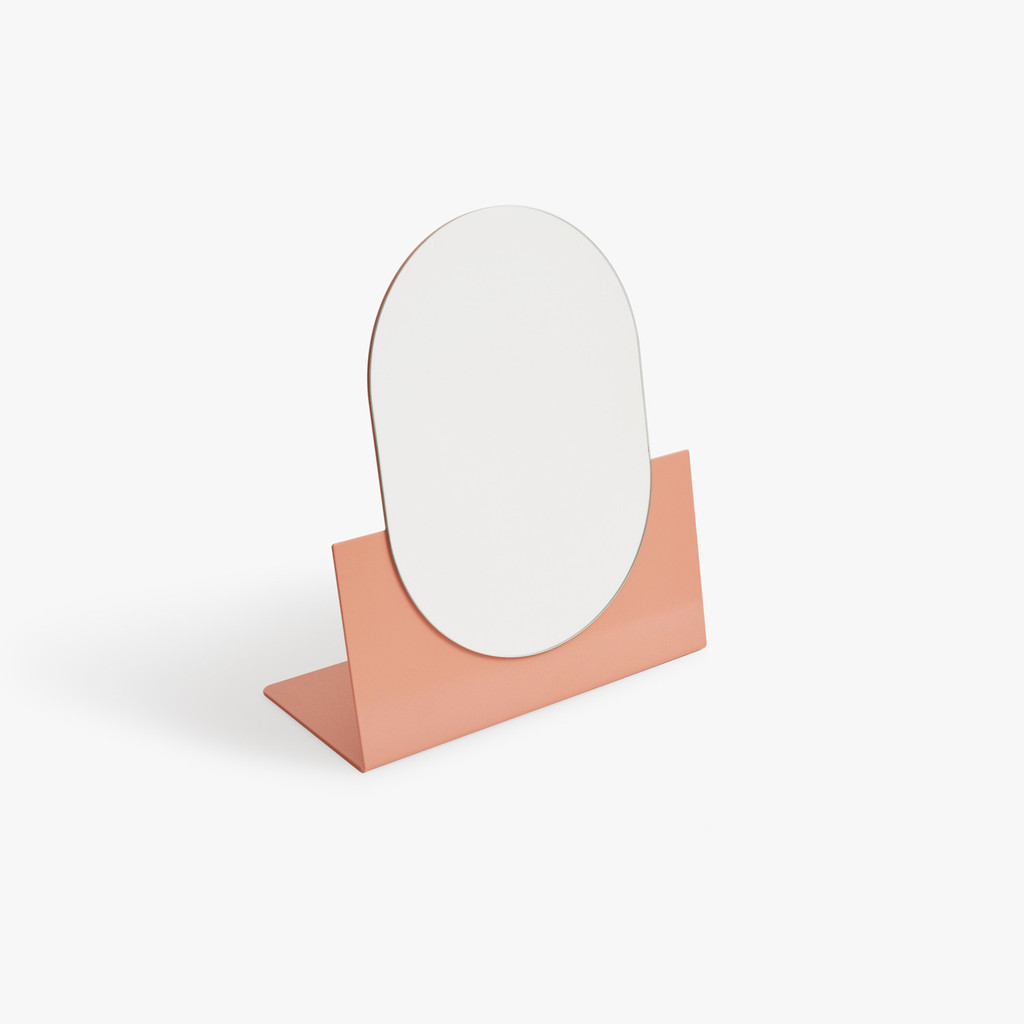 We were introduced this week to the made-in-Belgium housewares brand Hausmerk, which was launched last year by the duo behind Brussels-based design studio Beaverhausen. They have the beginnings of a really excellent, understated collection that includes this terracotta pink table mirror and this series of architectural bookends.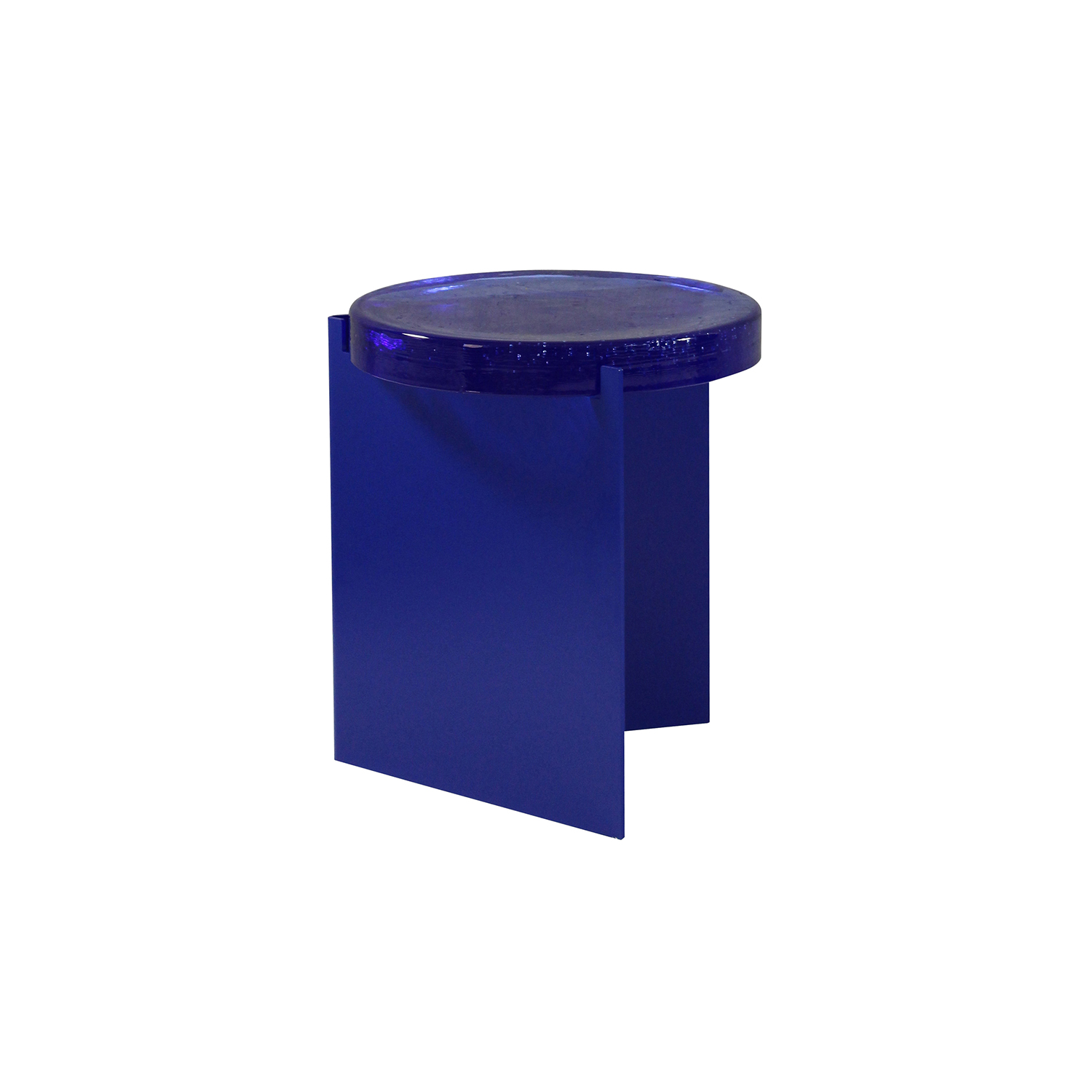 In the hubbub of spring's design-fair season, it can be easy to miss April launches, which is why we're glad we were alerted this week to the existence of Sebastian Herkner's cast-glass Alwa table, now available in the States via Avenue Road.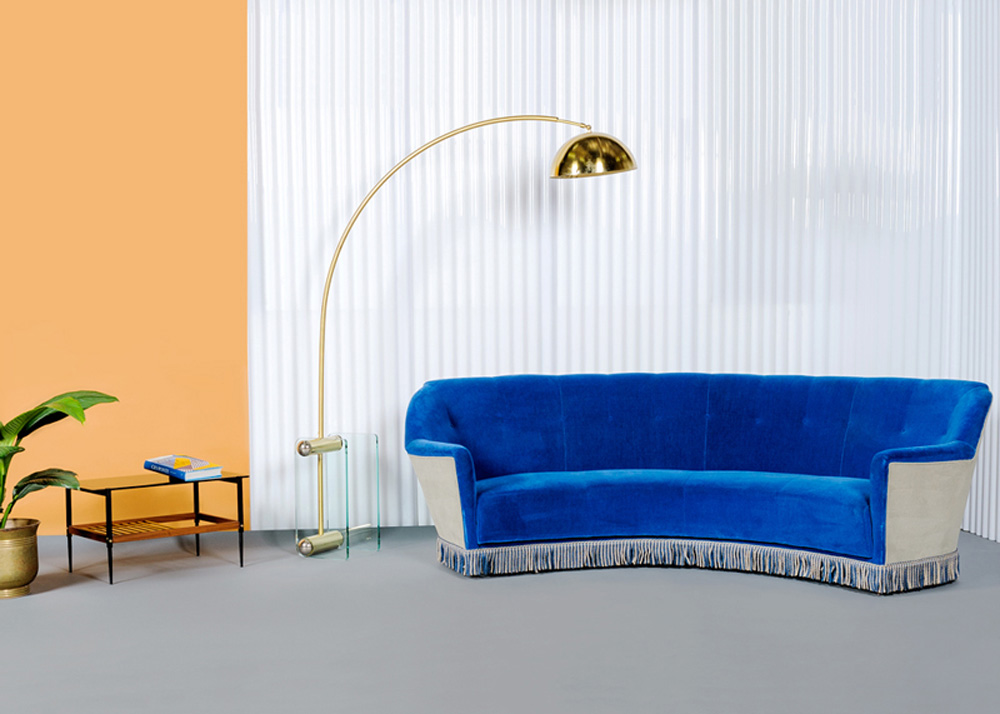 We've discovered so much Aussie talent lately, we're starting to scout photographers on the other side of the world who might snap more in-depth stories for us. We'd happily start with Melbourne-based Ben Clement, who we were introduced to this week and who's the photog responsible for this beautifully styled editorial shoot with Nat Turnbull.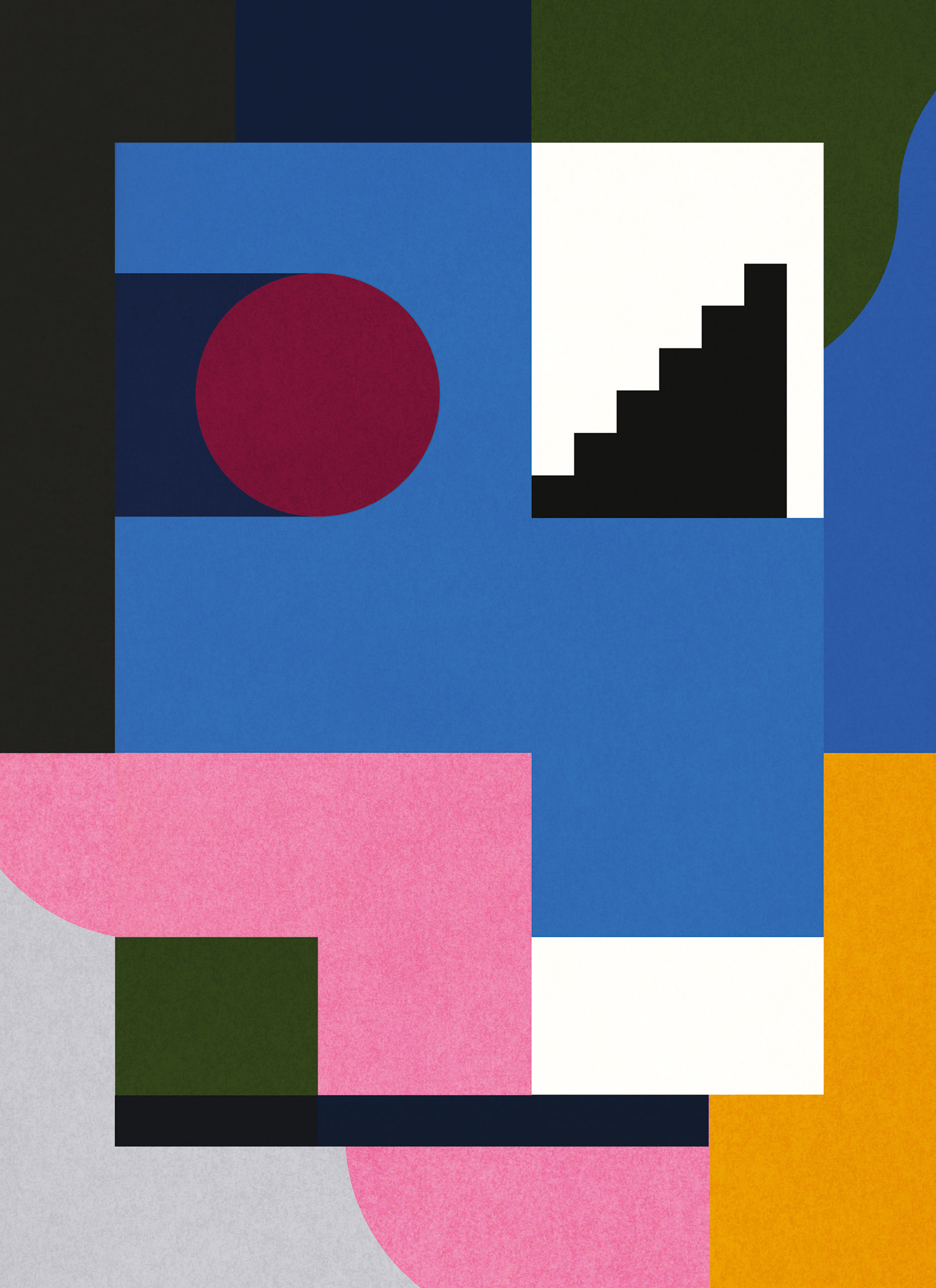 Speaking of great styling, Ryland stumbled across the excellent lookbook for the heritage Parisian shoe brand Stephane Kélian this week on Pinterest. The ultra-graphic images come courtesy of the brand's new art director Olivia Cognet.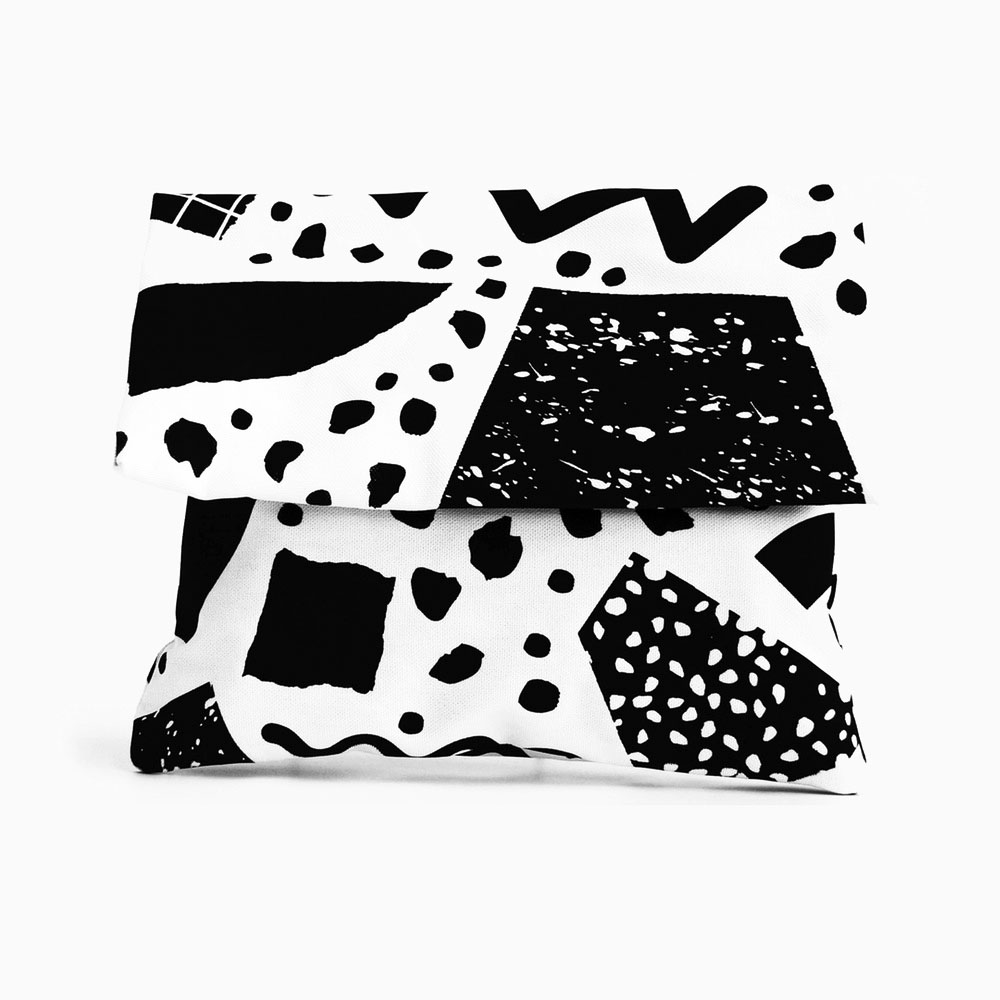 Seriously, is anyone going to Australia from New York anytime soon? We might need to send you with an extra suitcase! This incredible clutch is the work of Melbourne-based textile studio Home Work, who also make this similarly great pillow.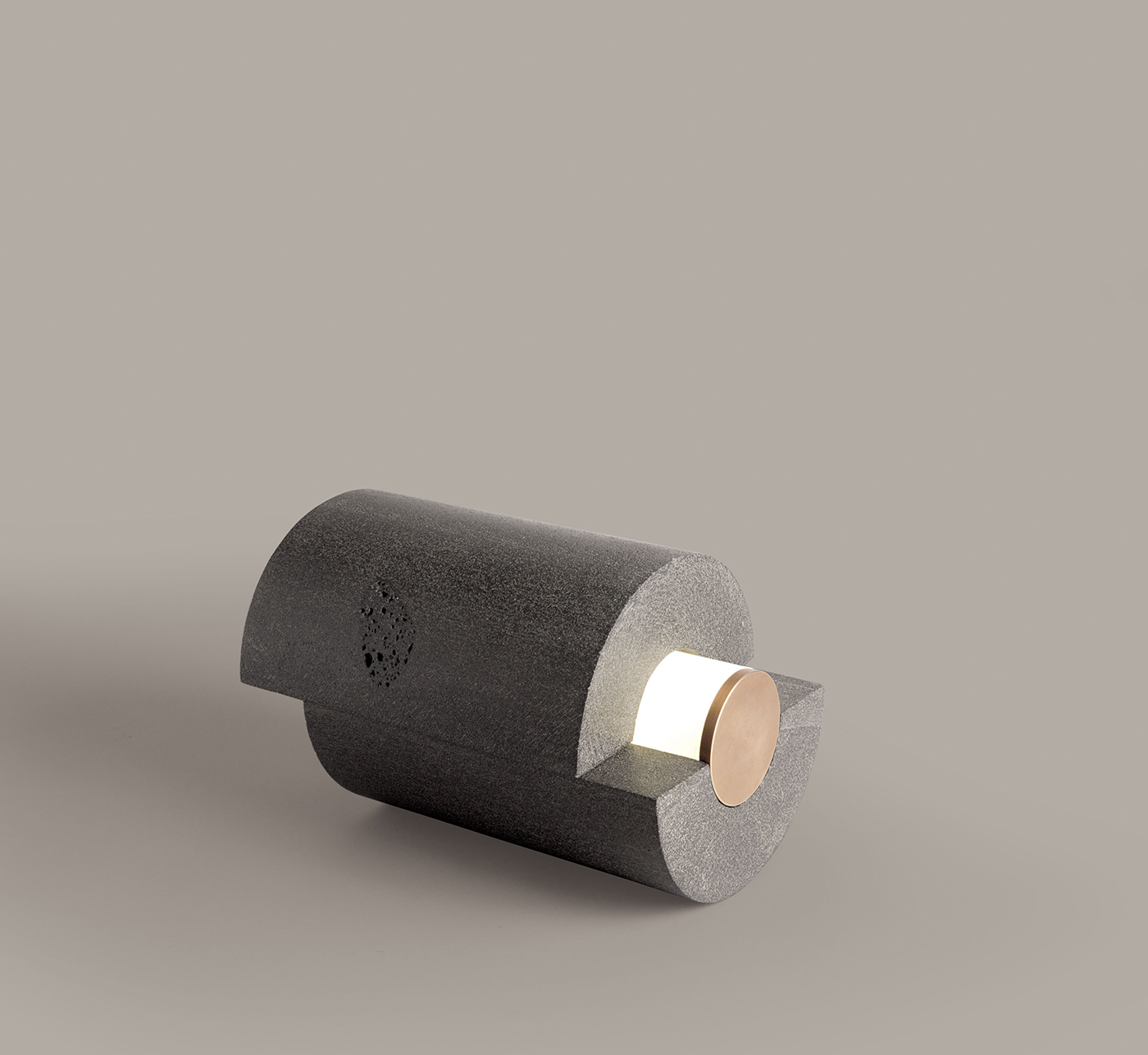 Before our hiatus, we promised another peek at Page Thirty Three's new collection Tactile Equations. It's now been elsewhere all over the web but we wanted to share one of our favorite pieces, the Stratosphere lamp. Made from hand-polished Australian Bluestone with machined brass ends, the stone can be pulled back and forth to adjust the level of light.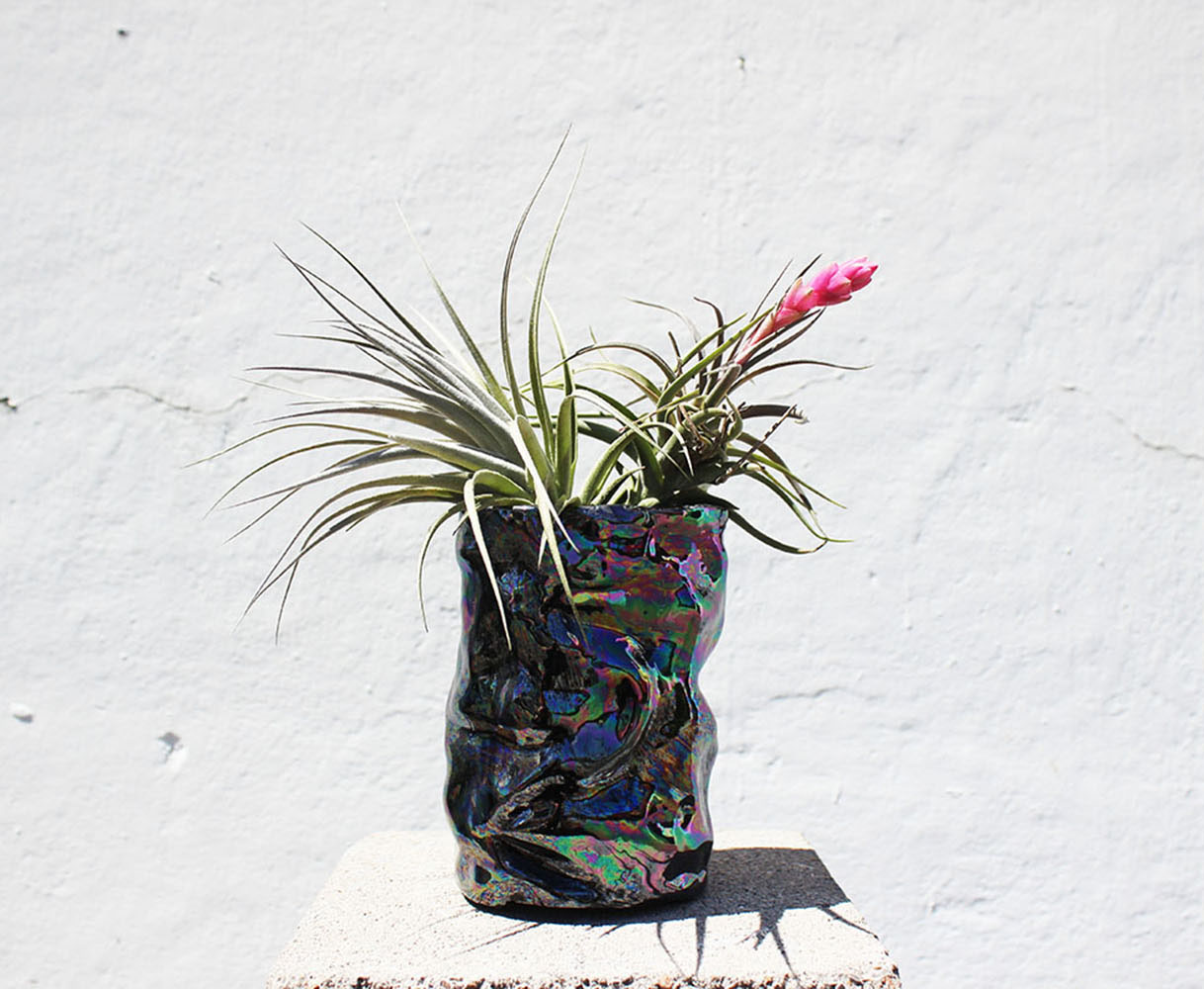 A bit closer to home, we fell in love last week with this wrinkled, oil-slicked porcelain planter by Brooklyn designer Wyatt Little, which is for sale via the American Design Club.
Exhibitions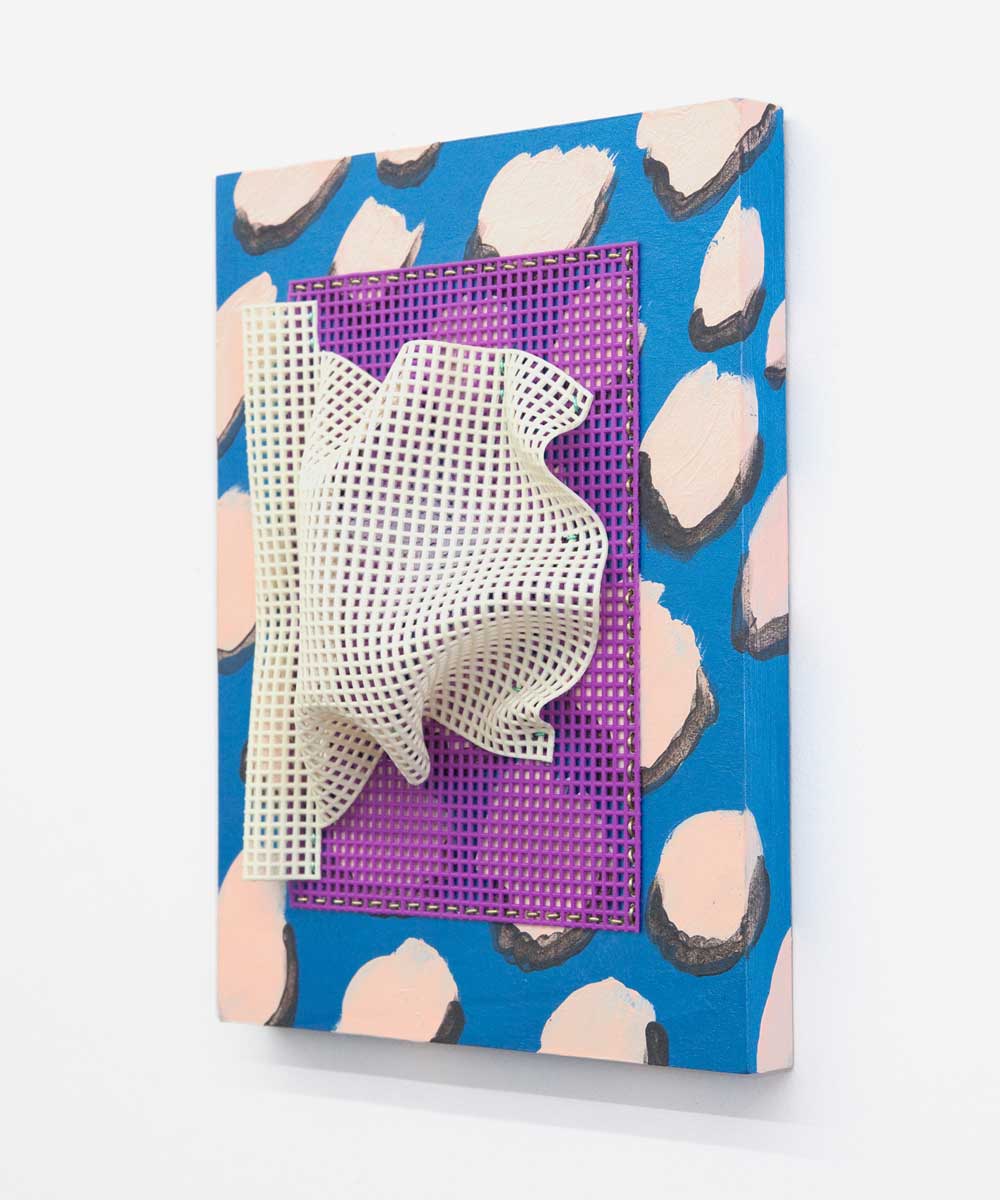 At CES Gallery in LA, you have a couple more weeks to catch an exhibition called I'm Already Dead in Dog Years by painter Easton Miller, who creates "physical interpretations of quotes he overhears in public places." The installation features three different sizes of work, each made from a variety of materials like oil paint, flocking, acrylic, mesh, metal, rope, faux fur, and nails, and mounted on birch panels.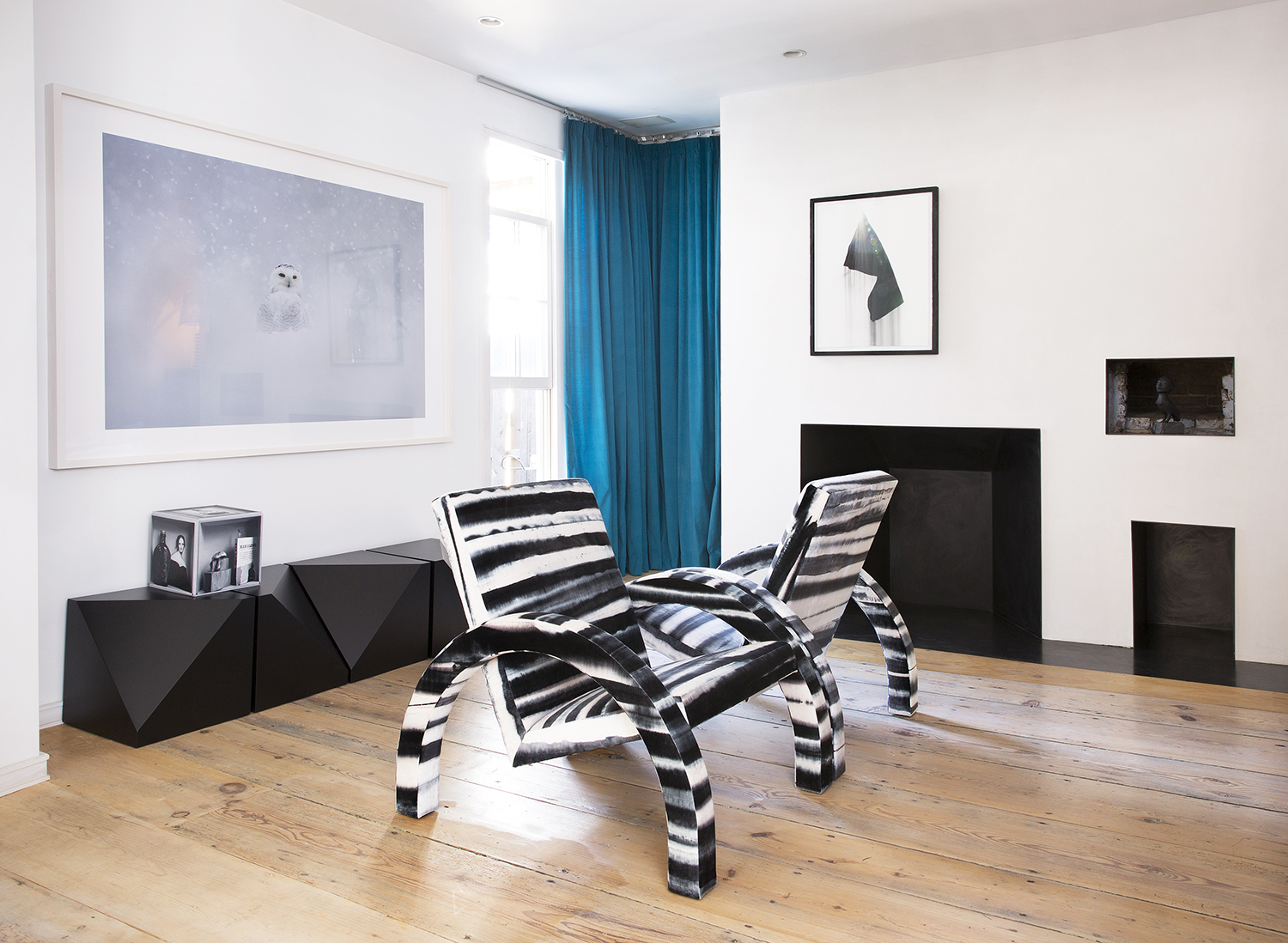 And upstate in Hudson, New York, catch a beautiful exhibition at The Gilded Owl, a 1785 Federal-style house–turned–gallery, which right now features a black-and-white themed exhibition showcasing the furniture collection Alex P White showed at Sight Unseen OFFSITE, alongside works of art by Sol LeWitt, Elizabeth Peyton, Marina Abramovic, and more.
Links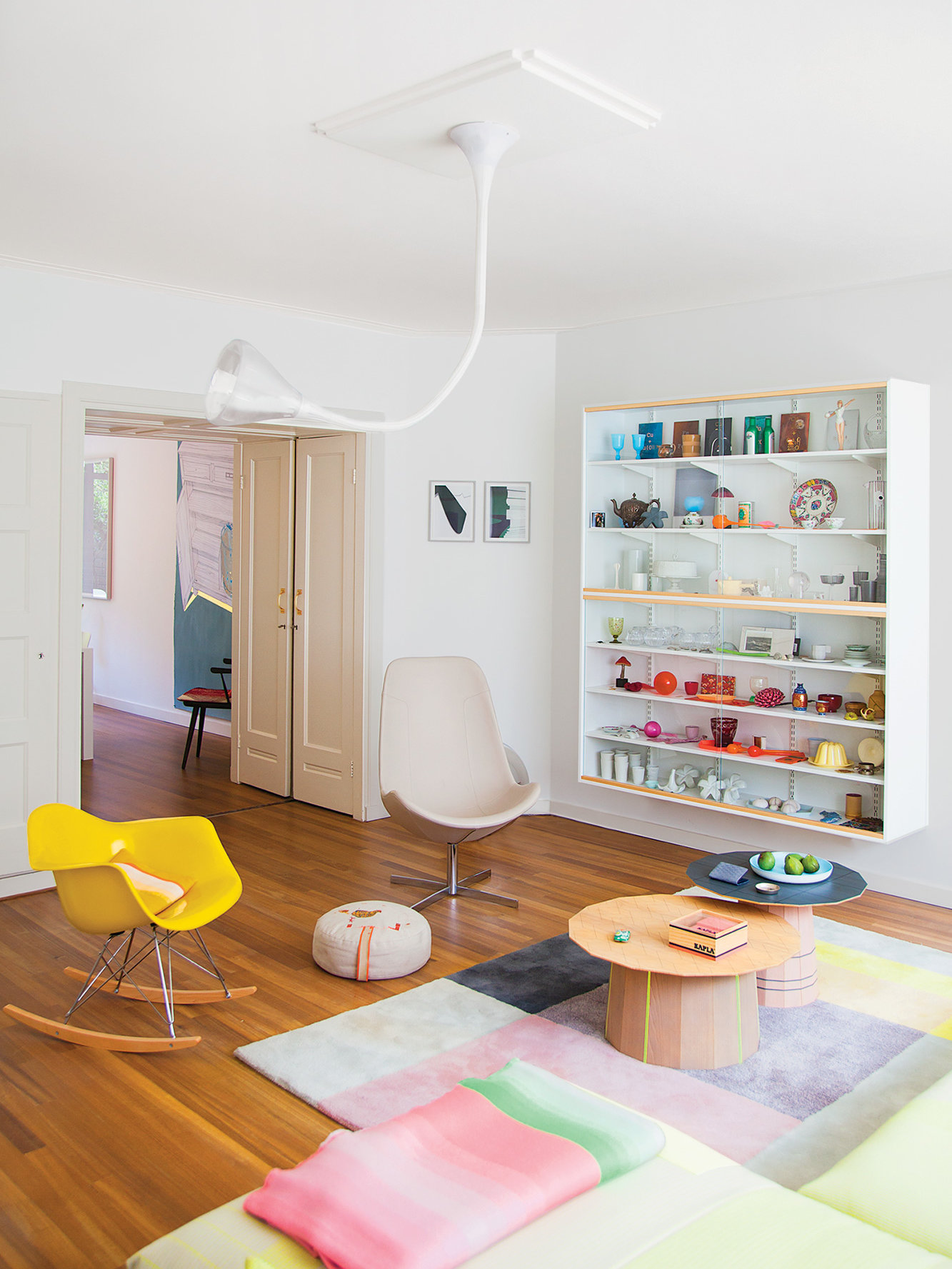 We visited the studio of Dutch duo Scholten & Baijings way back in 2010, so we particularly loved this glimpse inside their much-changed studio and their renovated, color-filled Amsterdam home on the newly redesigned T Magazine website this week.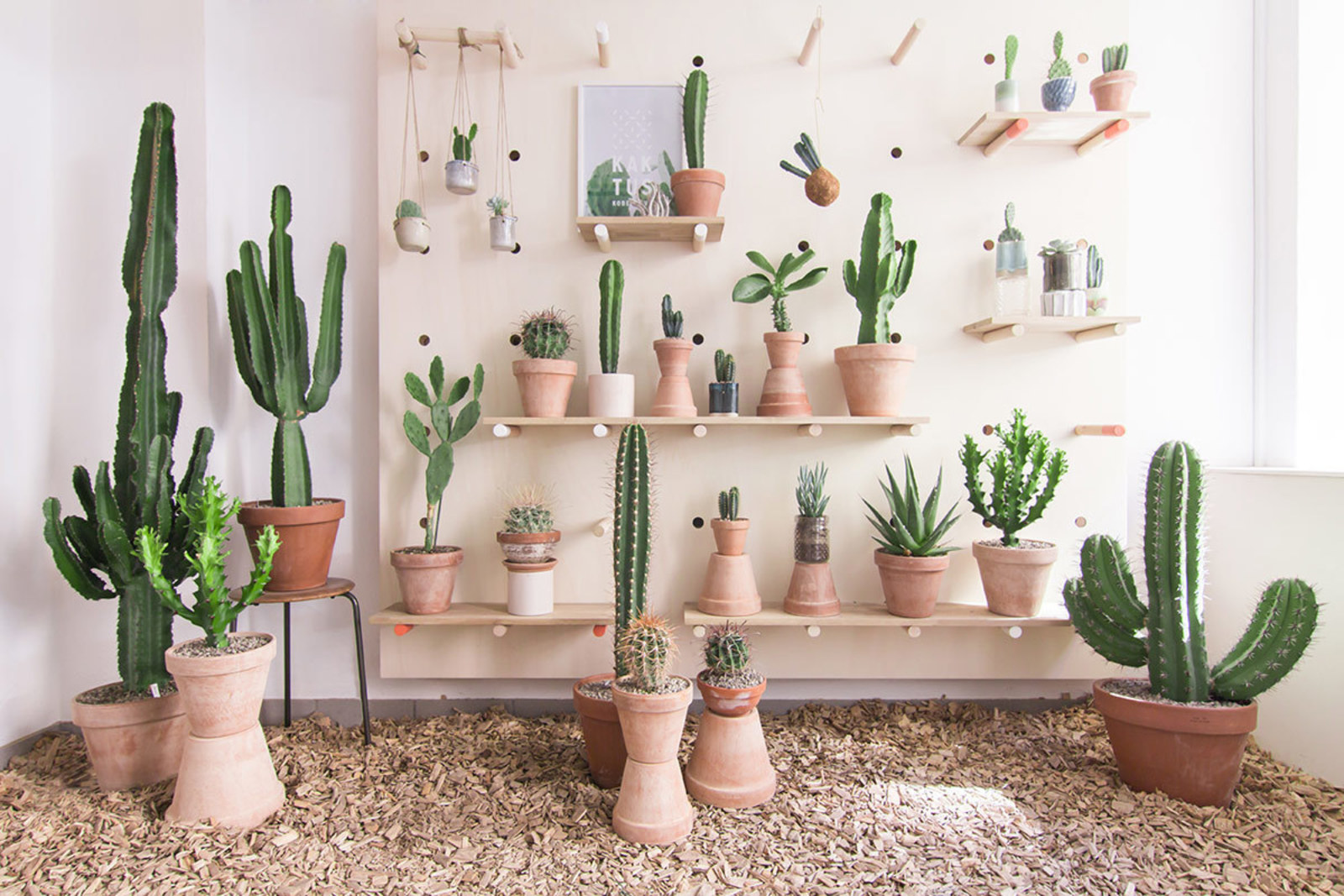 We've been getting a lot of mileage out of our "put a cactus in it" quote from the Times piece a few weeks ago, and the newest arrival on the succulent scene is this store in Copenhagen, Kaktus Kobenhavn, which was featured on Cool Hunting this week.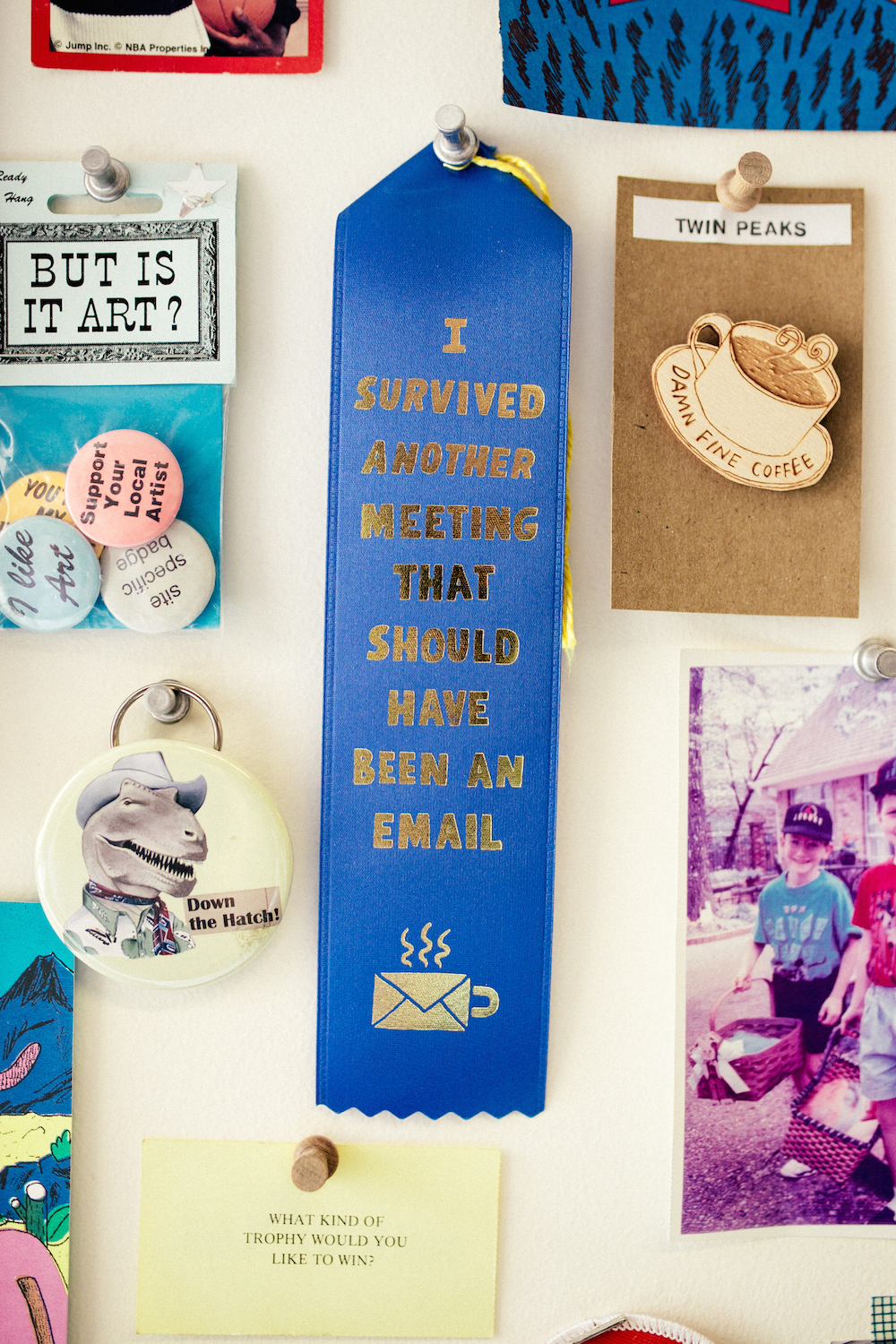 And over on the Urban Outfitters blog, check out this highly entertaining look inside Will Bryant's Portland studio — which also reveals the illustrator is soon decamping to Austin, Texas! Happy weekend!