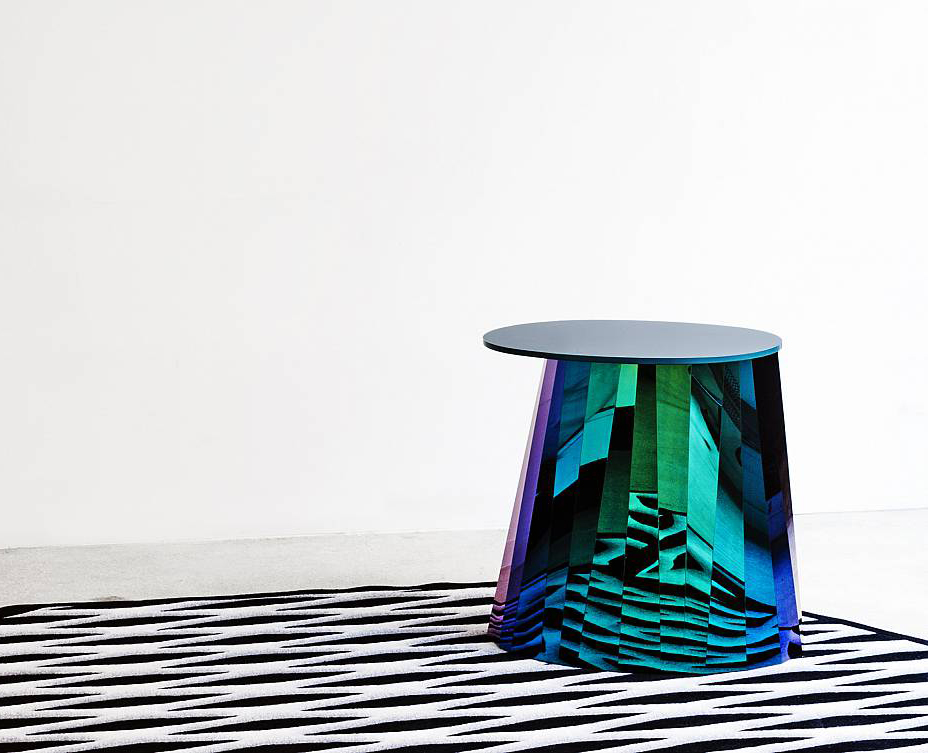 A weekly Saturday recap to share with you our favorite links, discoveries, exhibitions, and more from the past seven days. This week: A glimpse into the past (the three-year-old side table, pictured above, we can't believe we overlooked), present (six can't-miss art exhibitions happening now), and future (four pieces launching in Milan next month).
Discoveries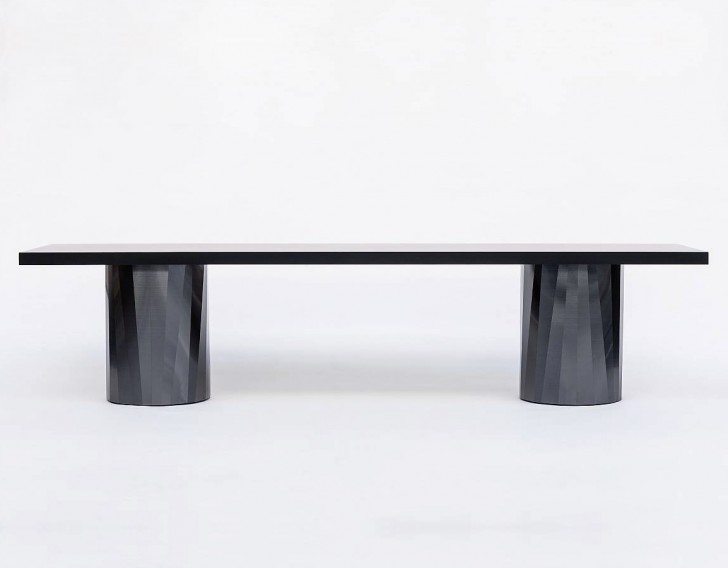 From time to time, we like to check in with designers we've featured in the past, especially in cases like that of Paris's Victoria Wilmotte, when it's been four and a half years since we named her a talent to watch in our Up and Coming column. When we stopped by her site this week, she did in fact have a new project on view — a line of furnishings in collaboration with Gallery Bensimon for La Redoute. But then we happened to spot a slightly older series, called Pila, which includes the iridescent side table at top and the dining table above, and were so smitten we simply couldn't resist publishing it here. C'est la vie.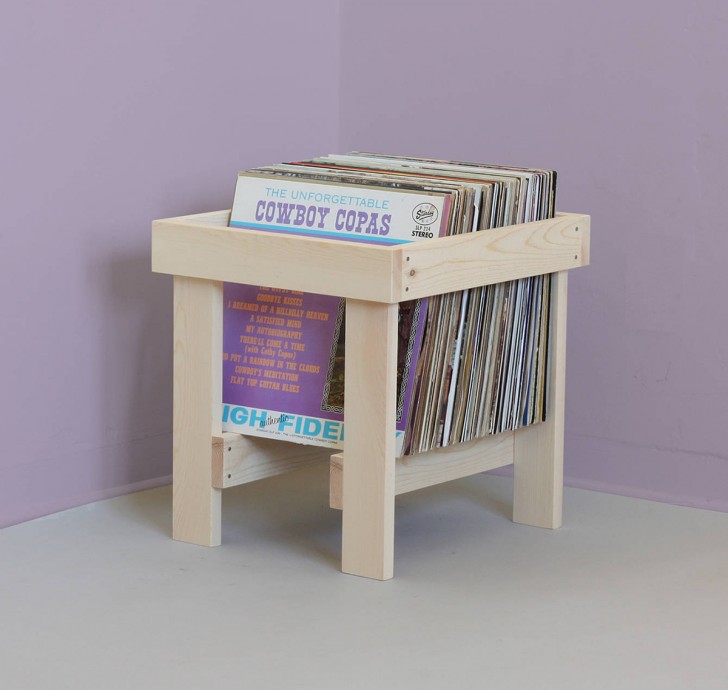 There's been a definite mini-trend for chic purpose-built book stands lately, but L.A. designer Elliott Marks is the first designer we've seen to apply the aesthetic to records. Not only is he making upgraded crates like the one above, he also has in his repertoire a stand for showing off single album covers, among other configurations. If you own records, we highly encourage you to check out the full lineup here.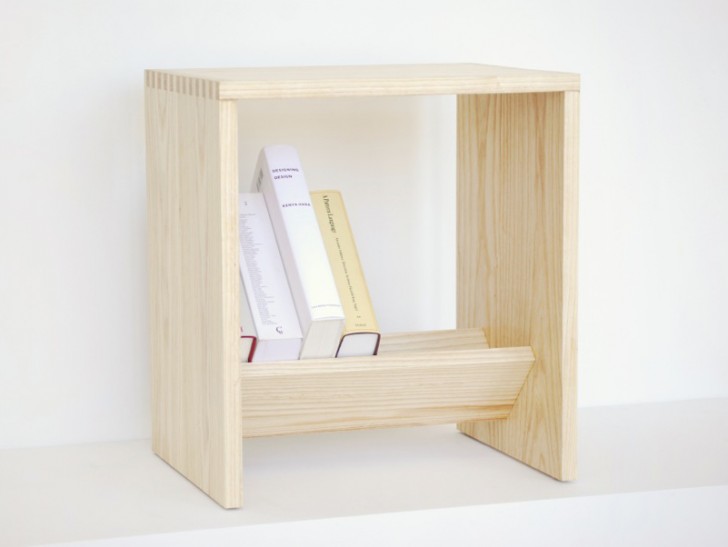 And speaking of book stands, Book/Shop launched a new series of library furniture this week that includes a wooden bench and a stool/side table (above) with a small shelf underneath for displaying your favorite titles.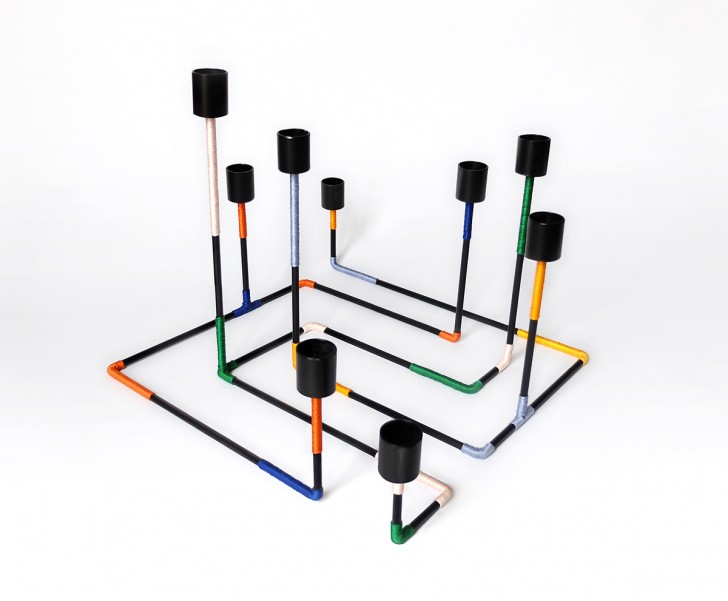 Another persistent mini-trend is thread-wrapping, which is essentially an inexpensive, low-fi way to make easy-to-produce objects like this bent-metal candelabra — by Swiss-born, Paris-based Miriam Josi — more visually interesting.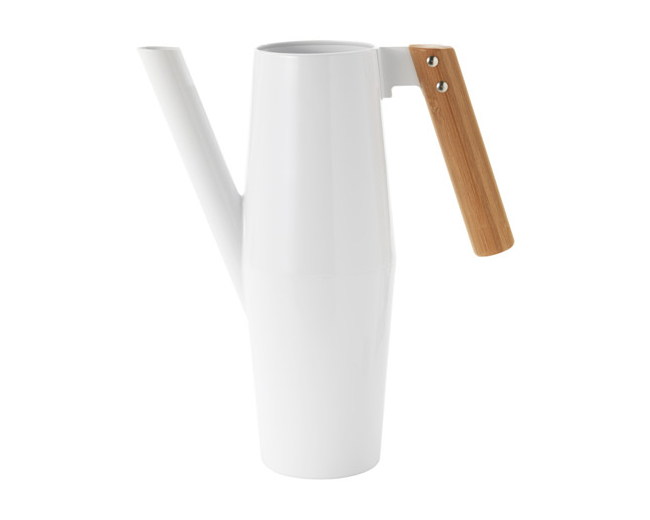 And speaking of inexpensive, we recently came across this ten-dollar watering can on Ikea and thought it was worth taking a moment to endorse!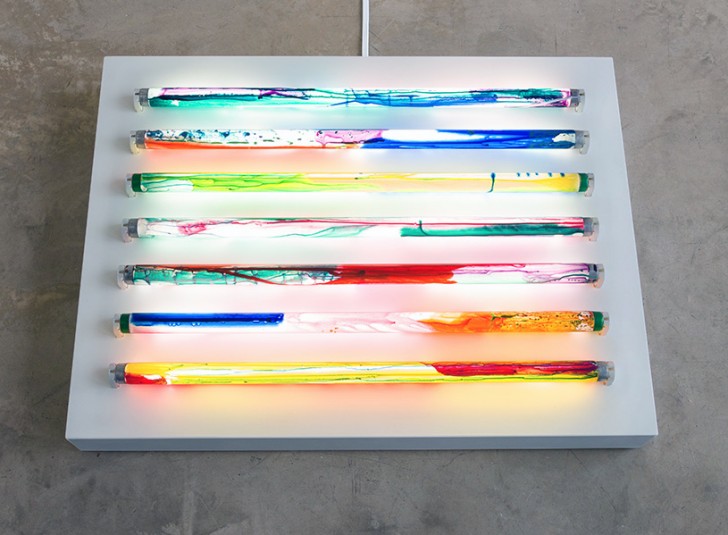 A couple of weeks ago, on a particularly beautiful Los Angeles day, I took a trip to Descanso Gardens, where an on-site art gallery was hosting a show about light. That's where I spotted the work of Yunhee Min, a Korean-born, L.A.-based artist who makes really beautiful pieces using paint-splashed fluorescent tube lights.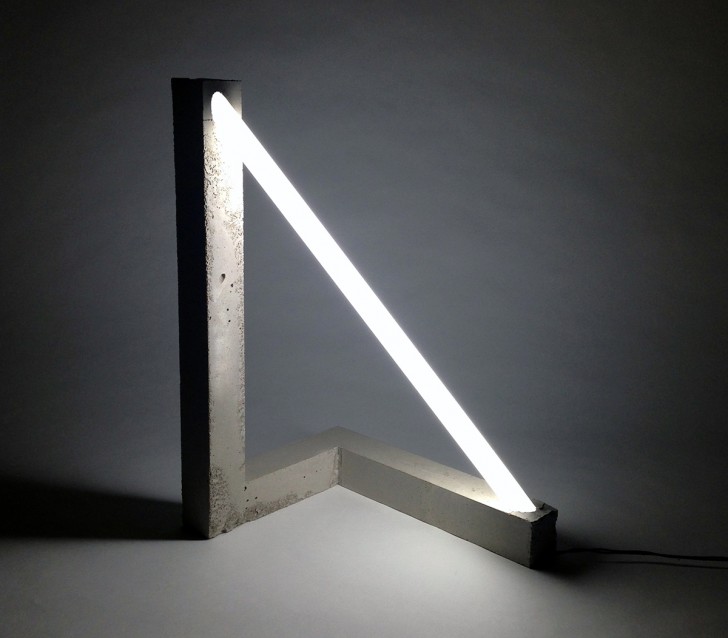 It occurred to me to feature Min's work after we received the submission above this week, the concrete Hypotenuse Light by Nicholas Tilma, who's about to finish his degree in product design at the University of Michigan. That, in turn, reminded us of the work of Naama Hofman, but anyway.
Exhibitions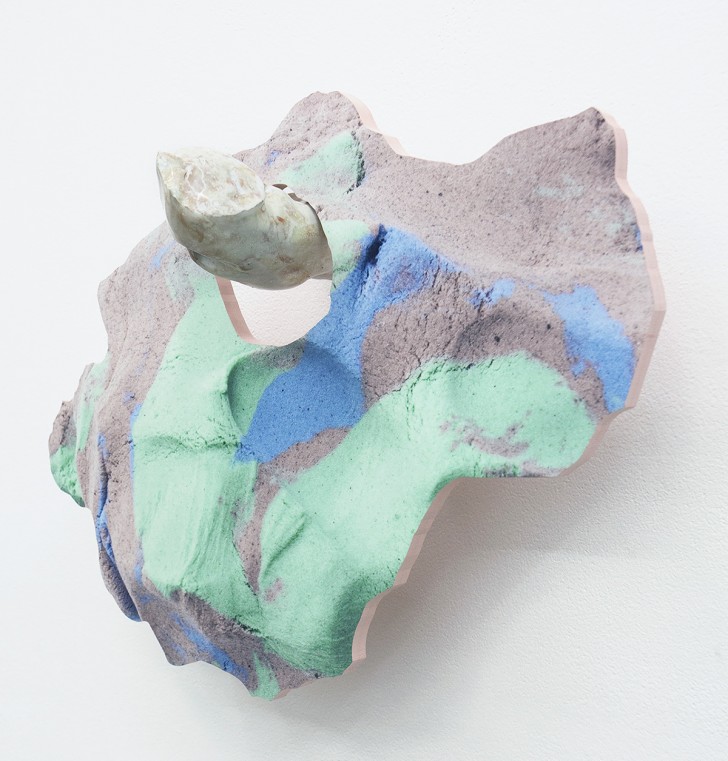 This may look like a lump of painted clay, but as anyone familiar with Rachel de Joode's work might guess, it's actually a photograph painted on a flat, misshapen disc. Minus the hook that is, which is actual 3-D clay. Both pieces are part of a much bigger show of de Joode's at Kansas Gallery in New York, through March 28.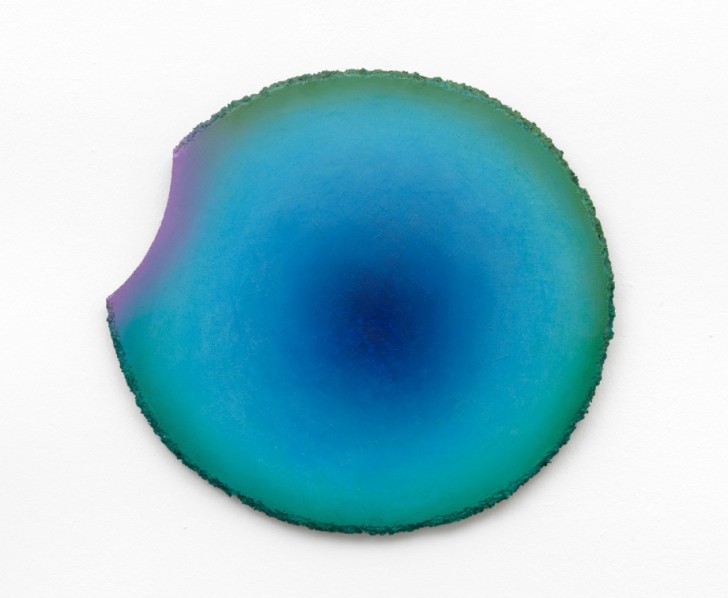 This was kind of an epic week for art exhibitions in general — so many good ones right now, including Raimer Jochims at Jacky Strenz in Frankfurt, which opened yesterday. The 80-year-old abstract artist's chipboard color-wash paintings never seem to change much, but they never seem to get old either.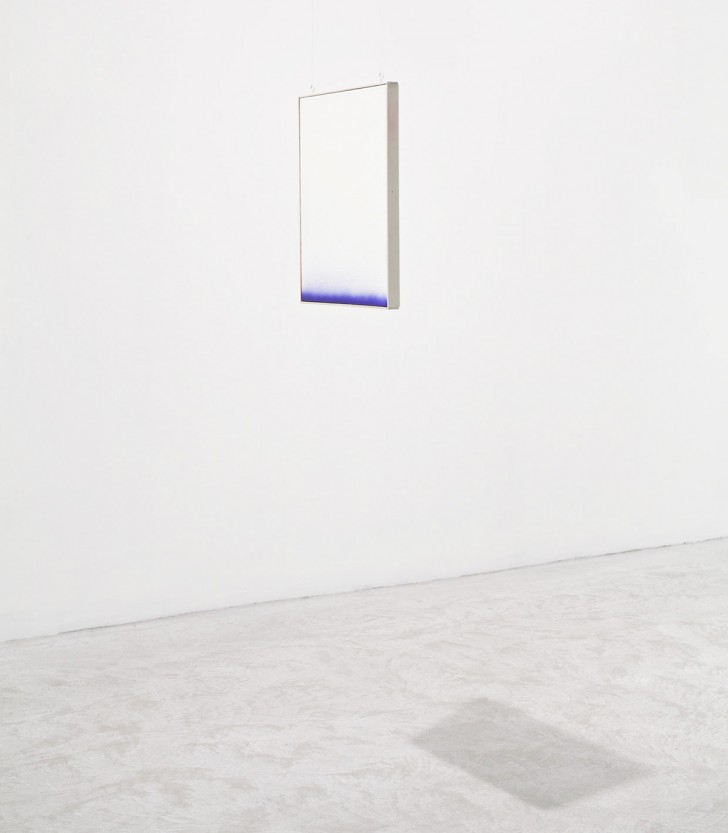 Another great ombre moment this week: a painting by German artist David Ostrowski, who recently opened an exhibition of reductive paintings at Copenhagen's Arken museum. Five of its 12 works are hung from the ceiling rather than the walls, allowing visitors to view them from all angles.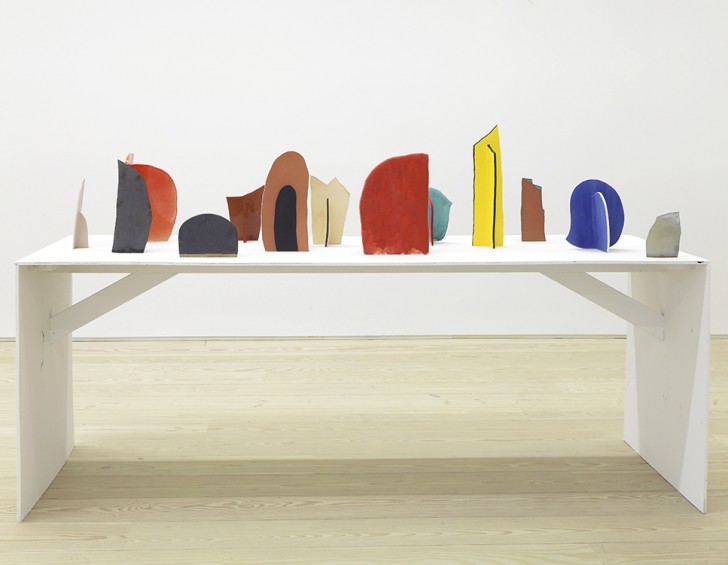 A group show currently on view at Longhouse Projects in New York features four artists — Futo Akiyoshi, Abdolreza Aminlari, Keiko Narahashi and Robert Stone — whose work relates to that of Josef Albers in its approach to perception, abstraction, and seriality. The pieces above are by Narahashi, the New York ceramicist whose work we first fell for at ICFF this year, where it was used to prop out the booth of Moving Mountains designer Syrette Lew.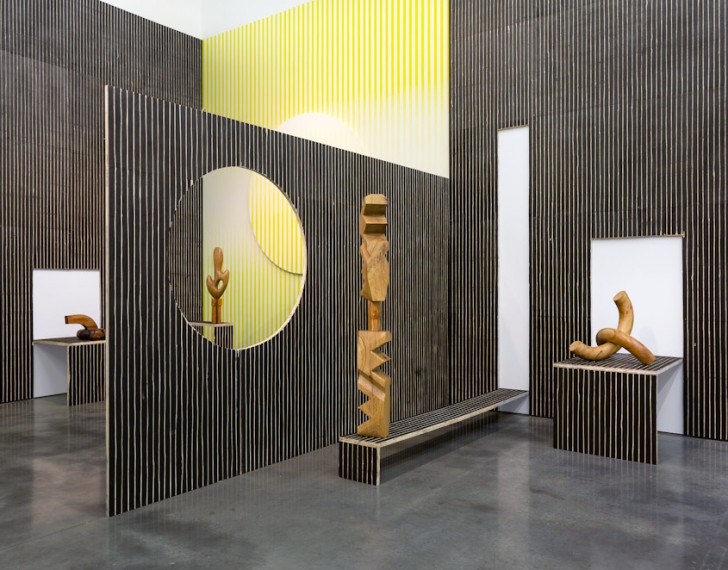 If there are three words we love more than "site-specific environment" when it comes to art shows, we certainly can't think of any; the more immersive the installation these days, the faster we'll run to go see it (eg, anything by Jonah Freeman and Justin Lowe). Those are the very words being used to describe the first U.S. solo exhibition by Swiss artist Claudia Comte, "No Melon No Lemon" at Gladstone Gallery, and the photos confirm that yes, it appears to be worth running to.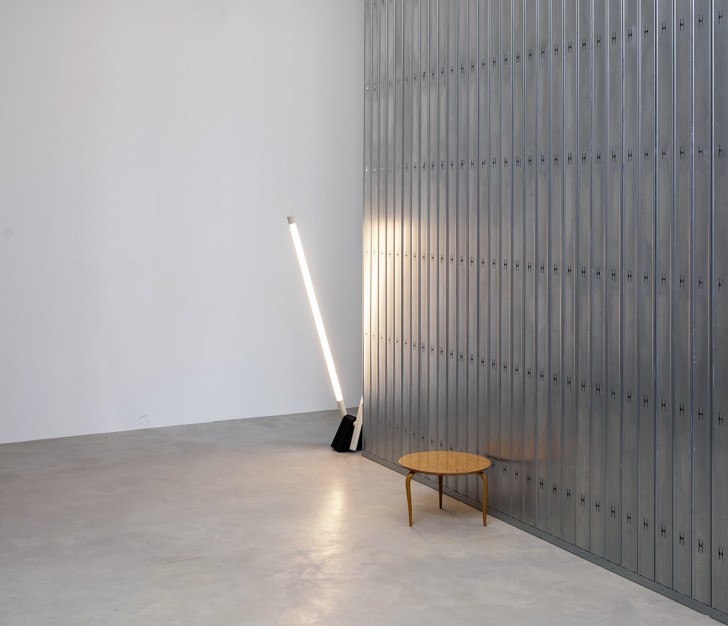 Unfortunately we can't really run all the way to Berlin, or we'd consider doing the same for this show, an installation at Jacksons by architects Gonzalez-Haase in which the duo have taken items from Jacksons' collection of 20th-century design objects and artfully placed them into a conceptual set made from what look like some kind of metal wall studs. The above photo (shot by Thomas Meyer) is just one small detail — it's kind of hard to understand until you look at more photos. Do that here.
Milan Previews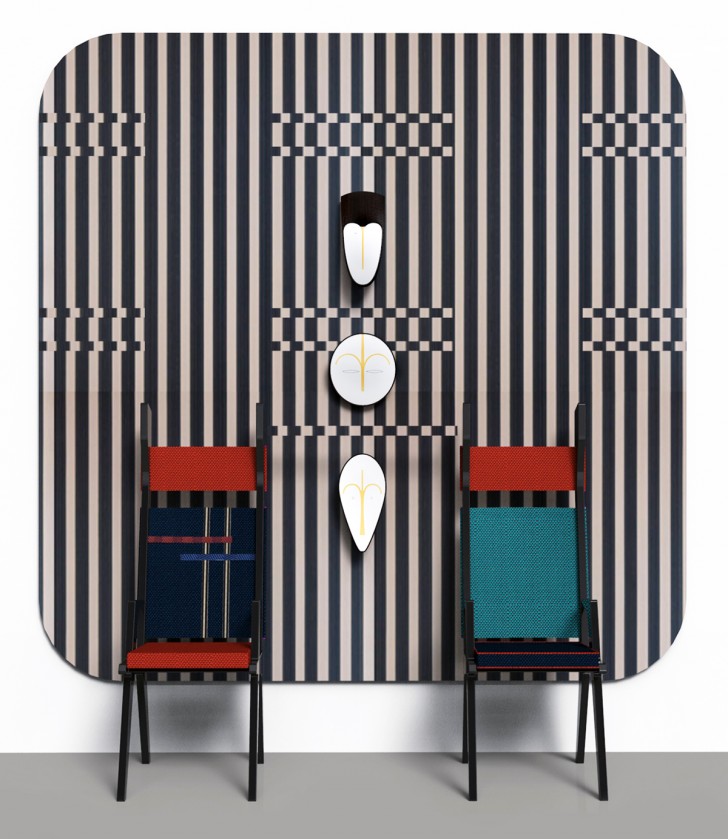 We felt a little funny about already posting preview photos of objects set to be released at this year's Milan Furniture Fair, until we had the sudden, shocking realization that it's only five weeks away. Craziness. The above chairs and masks are by Lorenza Bozzoli for Colé.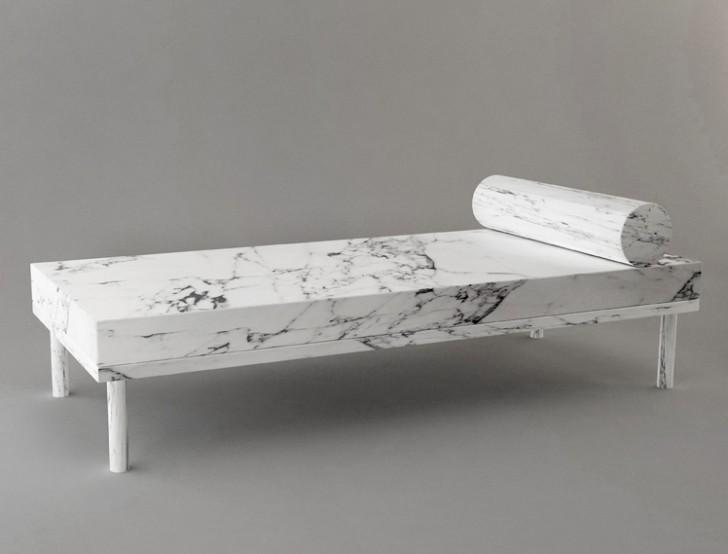 Baleri Italia will expand its line of marble-printed upholstered items with this daybed by Maurizio Galante and Tal Lancman, which has the amusing name "Mies Visit Carrara."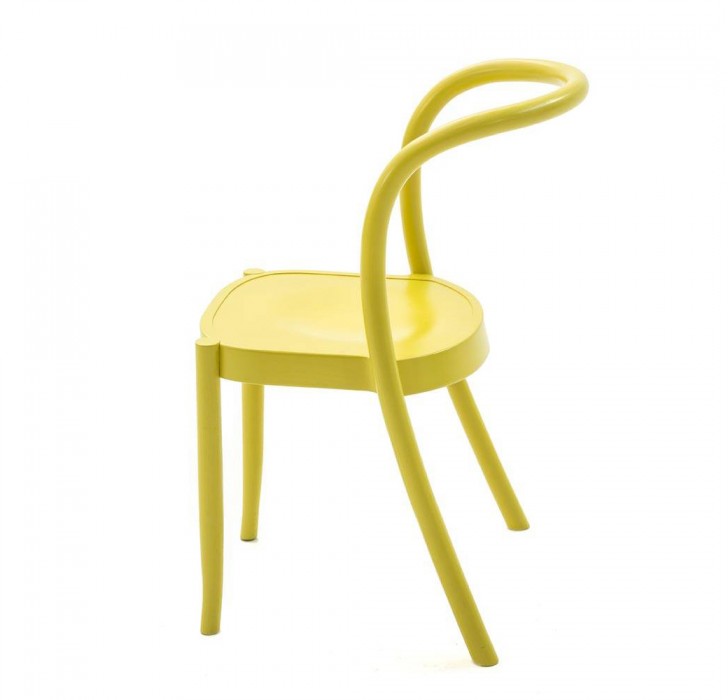 Martino Gamper has apparently turned his self-produced Recto Verso cafe chair into his first production piece for Moroso, the St. Mark chair, which we spotted (of all places) on writer Alice Rawsthorn's Facebook page.
Links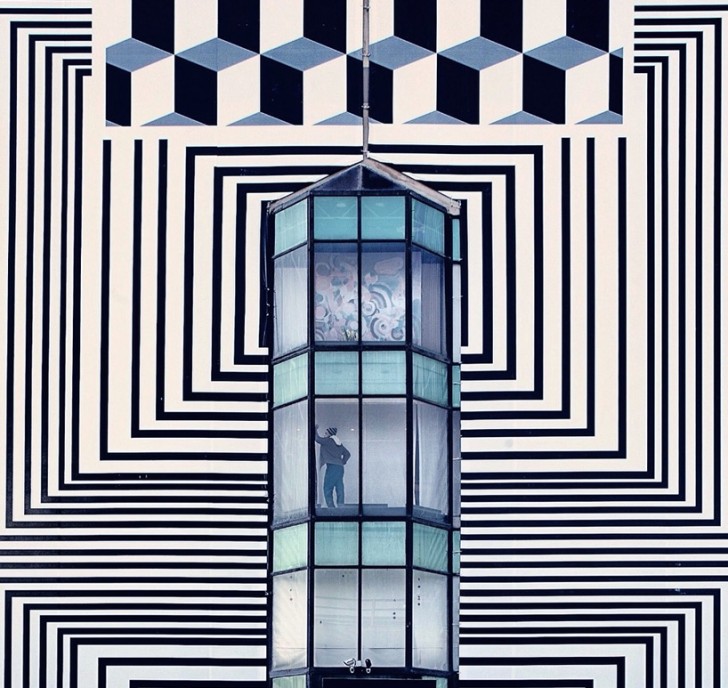 Designboom struck gold this week with a piece on Lebanese photographer Serge Nejjar, who has a series of stunning, Instagram-ready architectural detail shots like the one above. Our only gripe is that they all seem to have a person posing in them, which feels unnecessary to us, at best, and a little cheesy at worst. But still. Pretty great stuff.