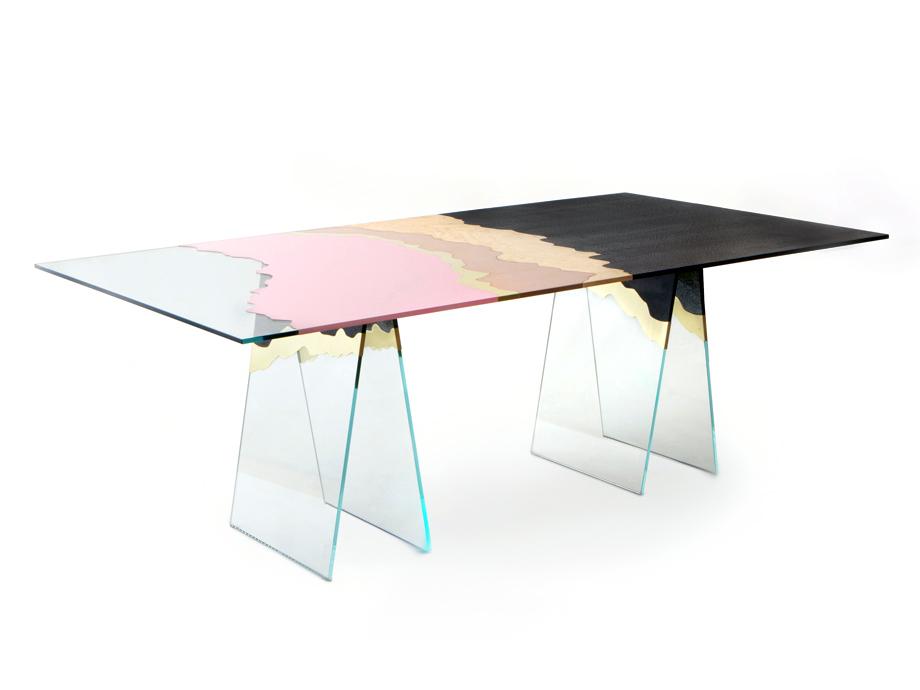 A weekly Saturday recap to share with you our favorite links, discoveries, exhibitions, and more from the past seven days. This week: The world's most beautiful bike lock, an iPad cover inspired by New York and a table (above) inspired by Milan, and an epic terrazzo floor discovered in a local institution. 
Discoveries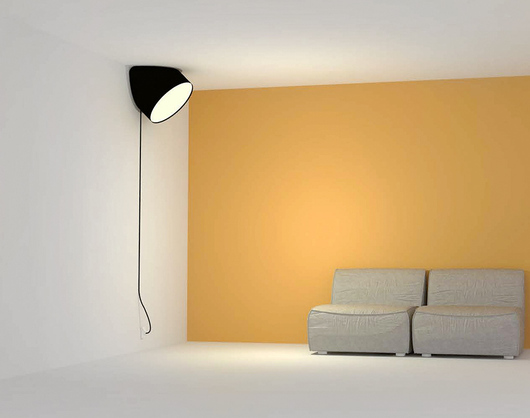 Earlier this week, Finnish brand Muuto announced the results of its sixth annual Talent Award for Nordic design students, and the top prize went to a Finn named Tuomas Auvinen, for his clever 45° light. Its unique shape, according to Muuto, "allows it to hang from the ceiling, lie on the floor, or be placed in the corner where the ceiling and the wall meet, which gives it a multi-functionality that is hard to compete with."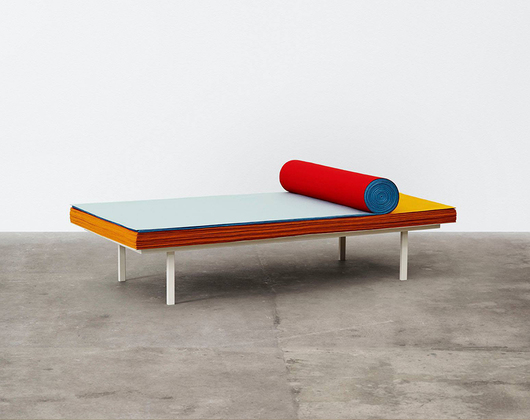 We feel a tiny bit naughty posting this new daybed by Muller Van Severen, which will debut at the Milan Furniture Fair in a few weeks as part of Kvadrat's now-annual multi-designer showcase, which we haven't really seen preview images of anywhere else. But the cult Belgian design duo posted the image on their Facebook page, so how could we resist?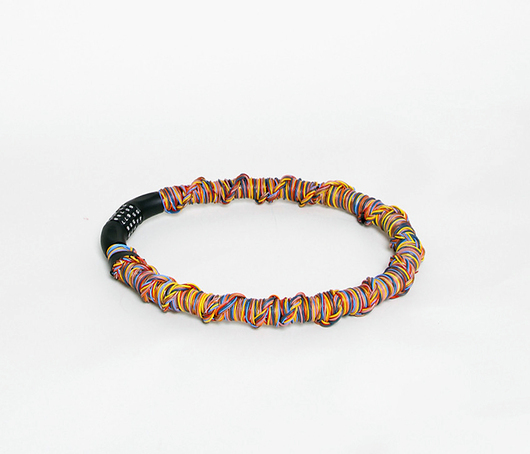 There are few things in life uglier than bicycling gear, despite repeated attempts to make good-looking helmets and such that we doubt would appeal to anyone outside Silicon Valley. Thank god for Portland store Table of Contents, who recently teamed up with Bless on a line of equipment that's crazy expensive ($590 for the bike lock above, $980 for a helmet covered in puffy nylon braids) but probably not that hard to DIY if you're poor and/or desperate.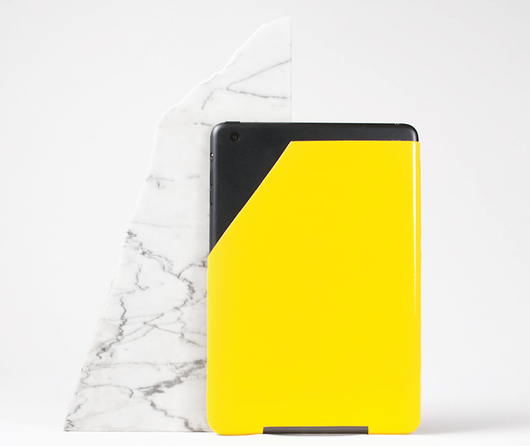 When the French design studio Mr. & Mr. traveled to New York last fall, they noticed peeling and piled-on layers of paint all over the place, "in the subway, on the window frames, on the walls and railings." So they went home and designed a collection inspired by the observation, including this iPad cover made from 16 different layers of colored enamel. It doesn't appear to be posted on their site just yet, but contact them for more information or to see the rest of the project.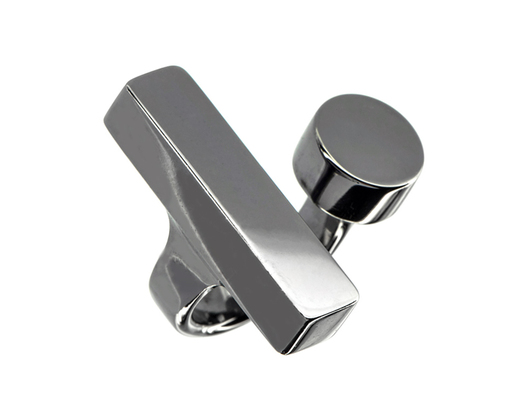 When furniture designers design jewelry, it can occasionally go very right, but more often very wrong. We were pleased to see this ring by another French designer, Cedric Ragot, a commission for the jewelry gallery Minimasterpiece that's currently being shown at Art Paris 2014.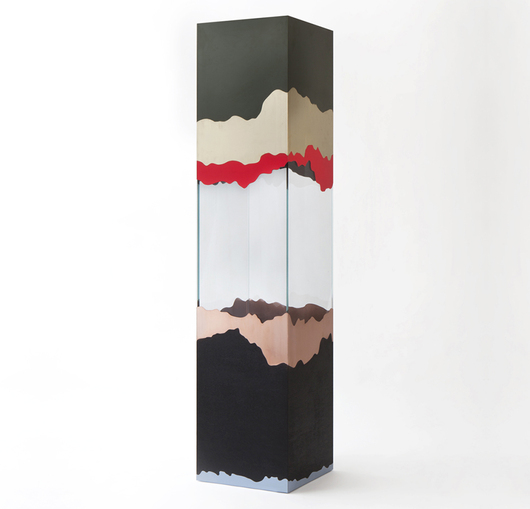 The Italian studio Atelier Biagetti is kind of killing it — two years ago they made this neon ombre sofa series, and this spring they're launching a Milan-inspired collection that includes a glass cabinet (above) and table (main story image) partially coated in plastic laminate. The new pieces are currently being previewed at Galerie Italienne in Paris but will officially launch during the Milan Furniture Fair.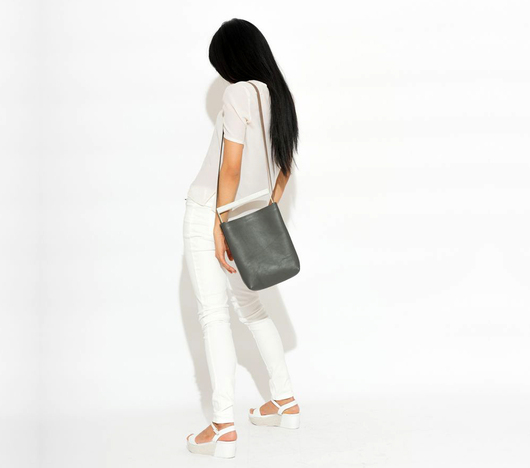 This week Anna Lynett Moss of Chiyome gave us a peek at her FW14 lookbook, which is coming soon to her website, and told us a bit more about the new collection, which is inspired by quietness. "I really wanted to go to a place of solitude and create work that occupies quiet, neutral space," she told us. "In these images, white became the perfect palette to emphasize the simplicity of the forms. Experimentation through marble and powder-coated elements, structuring based on wood carriers, and extreme pairings of hard and soft continued to influence."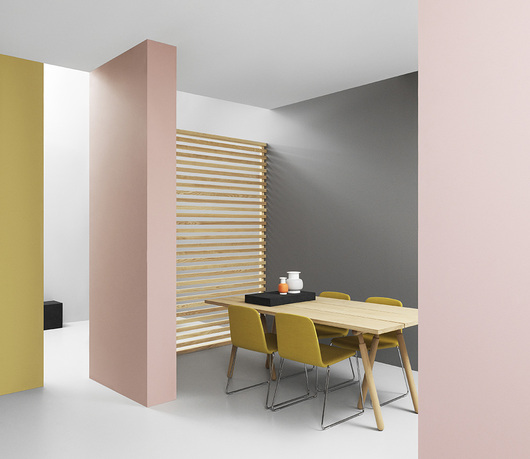 We're consistently amazed by the frequency at which Normann Copenhagen seems to release new products. Their latest collection includes the cheerful-looking Bulk table trestles, which are a bit pricey at $300 each, but certainly look cute in this pastel-colored set.
Our inbox was flooded this week with news from the AD Home show, which we unfortunately didn't make it to. Observing from the sidelines though, one of our favorite launches was a brand new Brooklyn studio Stillmade, whose inaugural collection includes the lovely cord-wrapped chair above (pictured next to a cute basket by Doug Johnston).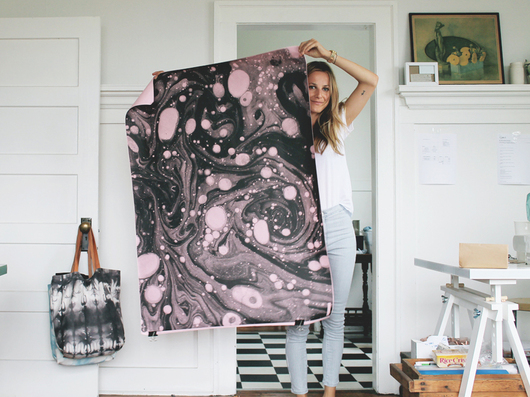 Sight Unseen contributing photographer Debbie Carlos launched this poster collab with Scout Catalogue a few weeks ago, but we only just realized how much we love it. Snag one here for $50.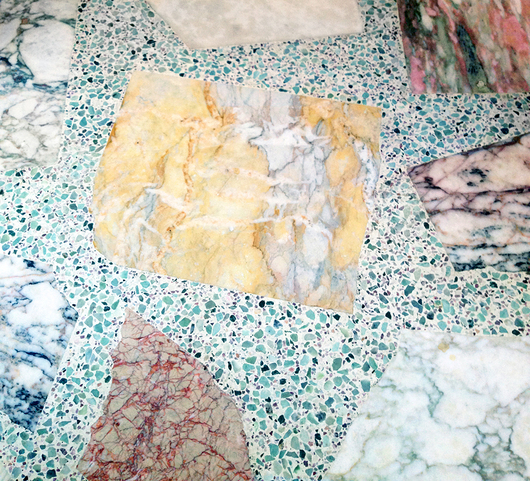 While strolling through Noho the other day after a meeting, we spotted designer Rafael de Cardenas having lunch at the neighborhood institution the Noho Star, so we popped in to say hello. We'd never eaten there before, so we hadn't had an opportunity to notice the AMAZING giant terrazzo floors (crappy snapshot above) or the Memphis-laminate-covered hostess station, which we couldn't get a good shot of but you can peek at here. Whoa.
Exhibitions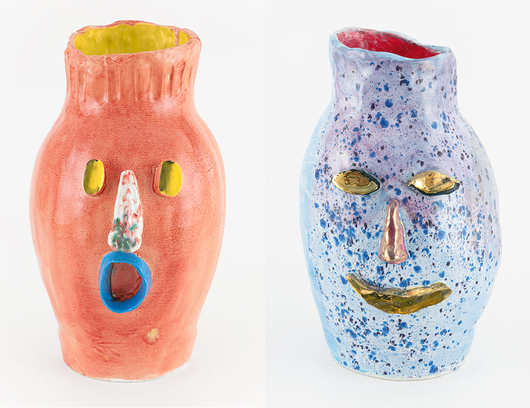 We did a quick dip into Chelsea yesterday, mainly to see this lovely show at Hauser + Wirth, but we also popped into Anton Kern gallery and realized that one of our favorite recent projects — Dan McCarthy's Face Pots series — was on view in the flesh. Sadly today is the last day to visit it, but you can always buy the book.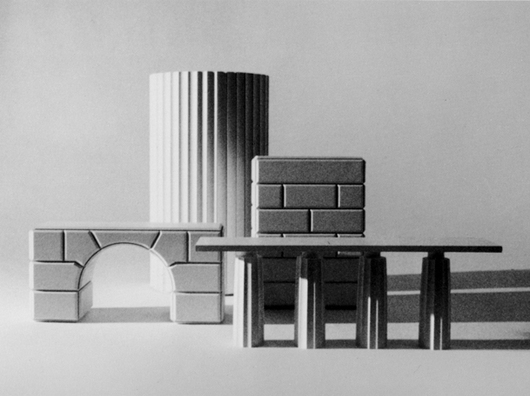 The giant Trix and Robert Haussman retrospective at Switzerland's Freiburg museum doesn't open for another month, but we loved its neo-classical main image so much that we figured we'd preview it now, and feature it later. The press release explains that the exhibition has a fun twist: "Trix and Robert have chosen 8 furniture objects belonging to the Röthlisberger Collection (Bern, Switzerland) that will give an overview of their challenging design experiments from 1967 to 1988, as well as a series of unique mirrors made in the 1980's. In addition, they have conceptualized, designed and produced about 10 new mirror works (all produced in 2014) that will be installed in the space of the Kunsthalle to create different optical illusions." Stay tuned for photos as soon as we have them.
Links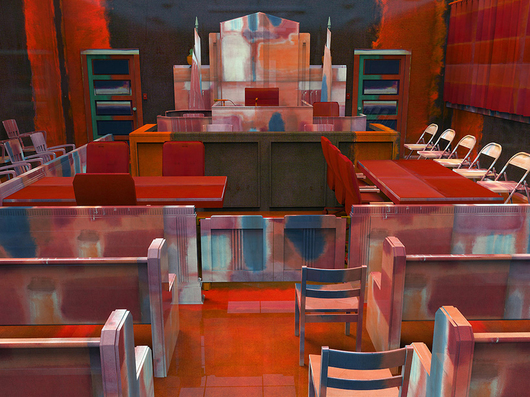 We missed this year's Armory Show, but had we gone, we're sure that Jon Rafman's Brand New Paint Job series, as seen on Designboom, would have been one of our top picks. The works digitally drape interiors sourced from Google 3D Warehouse with motifs by famous artists (an electric chair with Gerhard Richter, the living room from Everybody Loves Raymond with Picasso, the Jeopardy set with James Rosenquist); Rafman began making them in 2009, and you can see the full ongoing series here.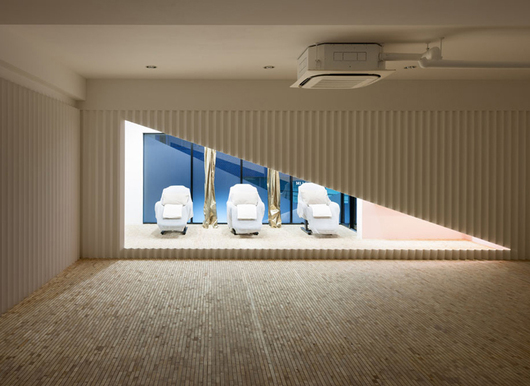 We actually received images of Japanese designer Yusuke Seki's outré new Osaka nail salon interior in our inboxes earlier this week, but didn't have a chance to post it; luckily Dezeen did the honors, so you can check out the geometric, rippled, pastel-accented space in all its glory right here.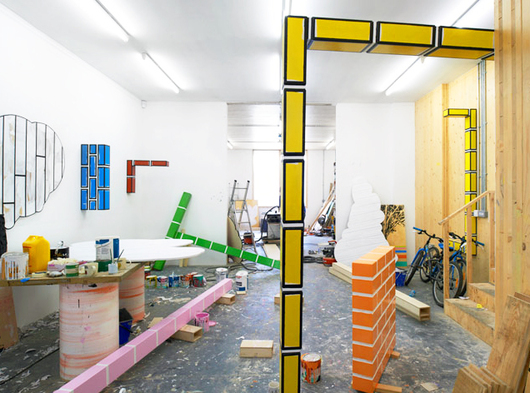 Last week Wallpaper magazine posted a series of house tours with artists and designers on its site, among them the new home of Richard Woods, designed by the architecture studio dRMM. His house — filled, naturally, with his signature faux-wood pattern — is beautiful, but we especially liked the glimpse into his home studio, above.
Instagrams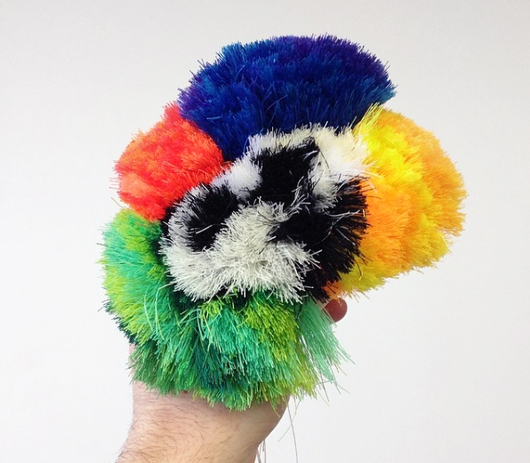 The duo at Brooklyn studio Fredericks & Mae showed off a colorful "thread brain" a few days ago, presumably made from fibers that will become pieces for their 2014 collection, launching exclusively at our brand new show — Sight Unseen OFFSITE — during ICFF! We'll be announcing more details about the show on the site this Monday!