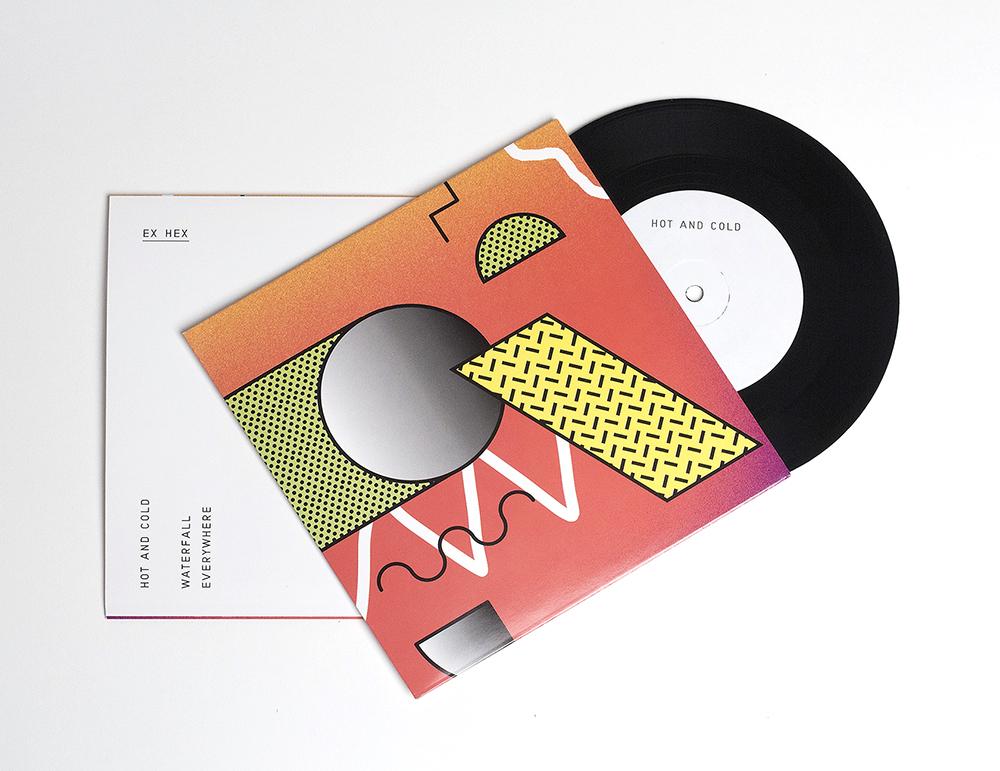 For everyone who's ever bought, coveted, or loved the famous laminates of the Memphis design group — or is semi-ashamedly stalking the new Nathalie Du Pasquier collection at American Apparel — it is nearly impossible not to fall for the work of the young Belgian illustrator Tim Colmant. We succumbed the moment we discovered his cheerful illustrations a little over a year ago, and went on to recommend him to Jonah Takagi, furniture designer and co-founder of the housewares brand Field, when he curated an exhibition for our Noho Design District event last year. A few weeks ago, we found out that our little matchmaking scheme had evolved even further, into a collaboration between Colmant and Takagi's insanely talented girlfriend Mary Timony, whose new band Ex Hex has hired him to wrap its merch in his signature Microsoft Paint–inspired designs. We figured it was time to check in and see what else Colmant has been up to in the year since we first featured him.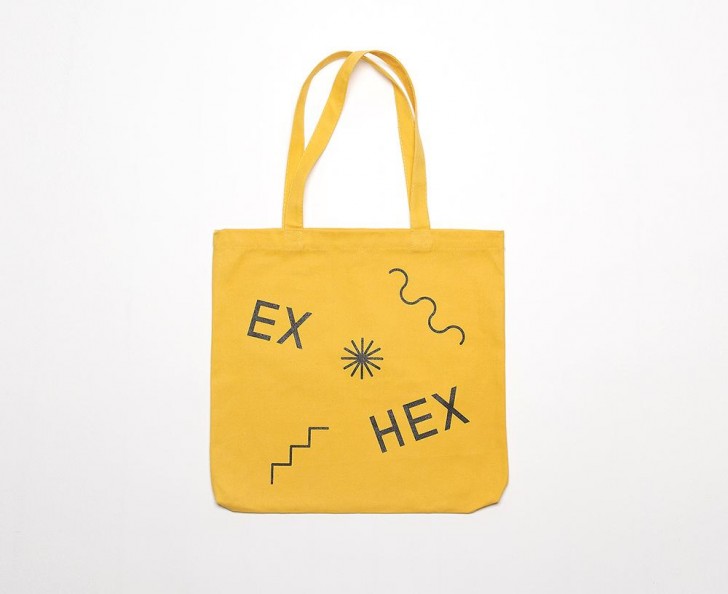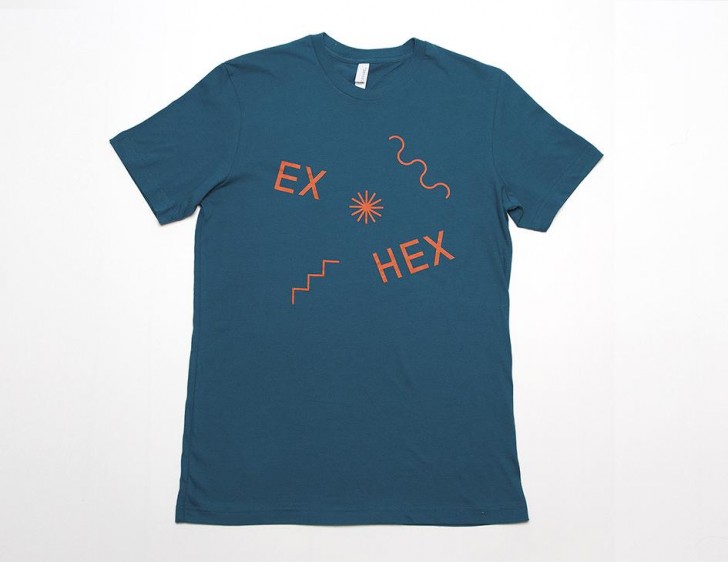 Describe your most recent project and how it was made.
My most recent project is the cover for the 7-inch of Mary Timony's new band Ex Hex. She knew of my work because of the group exhibition I participated in for Field during the Noho Design District last year — a few months later I got an email from Jonah Takagi, Mary's boyfriend, telling me that she used one of those illustrations for the band's first digital single. She didn't realize that the song, "Hot & Cold," would have so much success, but really quickly the image and the song was all over the internet. After we traded a lot of emails about it, Mary decided she really wanted the image for the cover of the physical record (top image), too, so while in the beginning it was just another illustration, she realized that the vibe fit perfectly with Ex Hex's music. And I'm really happy to work with her — she's so talented. I also designed a t-shirt and a tote bag for the band's current tour using the same shapes as the record cover. Hopefully we'll keep collaborating.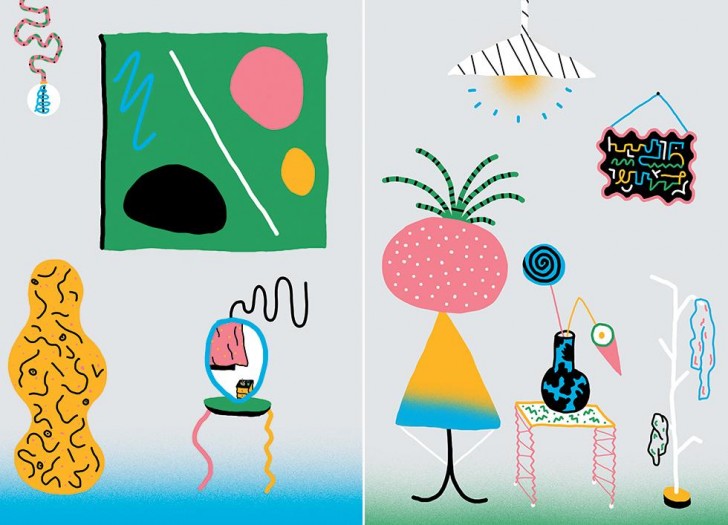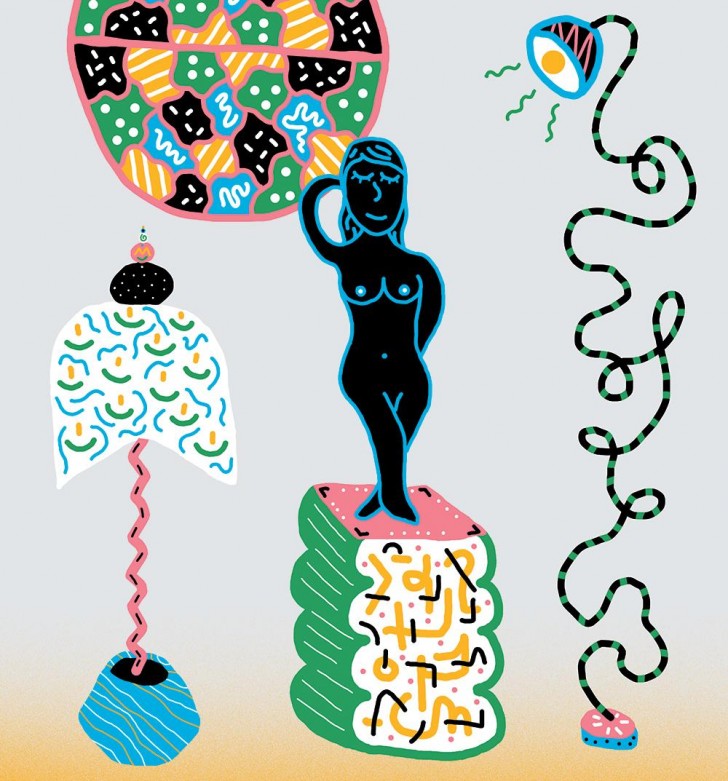 Describe your next project and how you're currently making it.
At the moment I'm busy working on illustrations for magazines, as well as designing three book covers (pictured above, though the second has been cropped to fit our site's format) for a photographer I really love, Nico Krijno. The books are going to be a compilation of his recent works, and I'll do three illustrations for the back covers as well. I'm also working on clothes for a young Italian brand called Keyhole, and I'll be working with another clothing company this summer. It's really nice because I'm now not only working as an illustrator but also as a textile designer. Though my next dream project is to do a collaboration with a furniture designer or studio — we'll see what the future holds for me.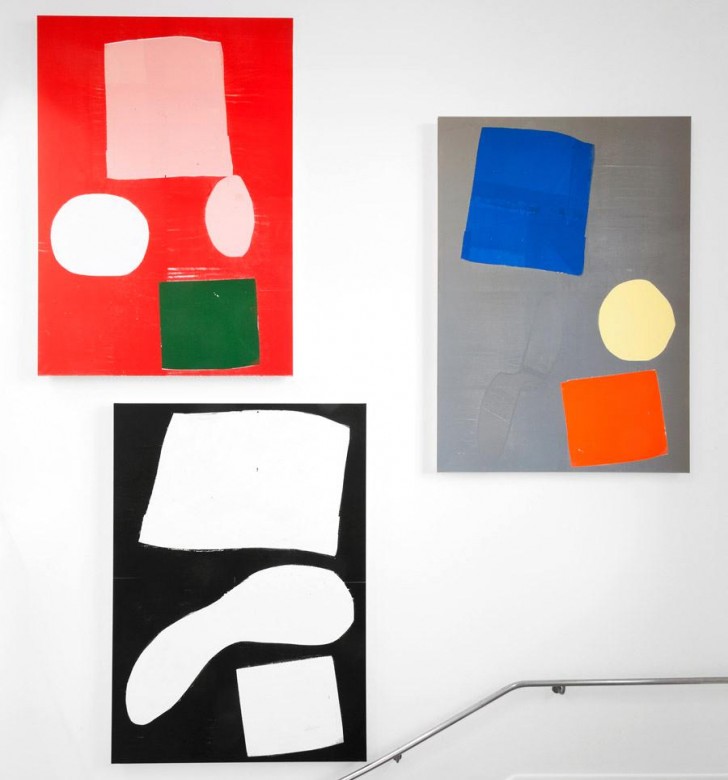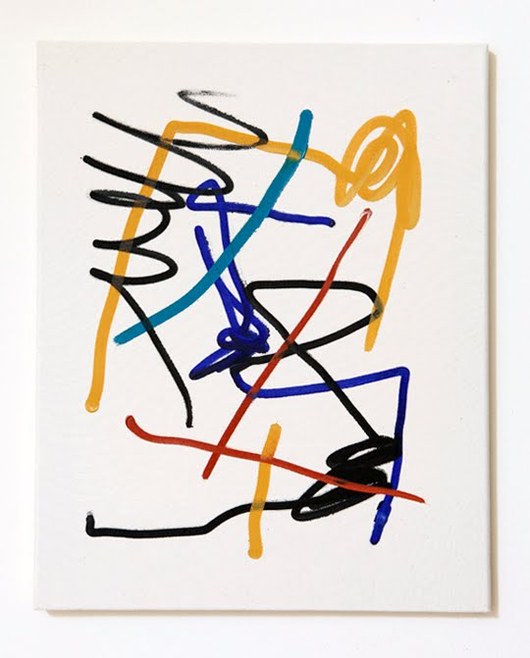 Tell us one thing that's been inspiring you lately and why.
Besides design, which is a huge inspiration for me, a more recent thing I've discovered I like is Neo-Geo, or neo-geometric conceptualist art. It's kind of a mix of abstract art, minimal art, and pop art. Even if it can be seen as the opposite of the Memphis group, except for the pop-art aspect, I'm really enjoying its simplicity, composition, and perfect matching of colors. I'm not really fan of naming specific works, because I think everything goes global and we're all part of a big art soup, the soup of artists that I'm really feeling for at the moment includes: Dan Flavin, Imi Knoebel, Ellsworth Kelly, Gerwald Rockenschaub, Linus Bill and Adrien Horni (top image above), Paul Cowan (bottom image above), Bram Bogart, and also a special mention for Jessica Hans, whom I discovered on your website, even if she doesn't go well with that particular soup — she's the extra spice in it.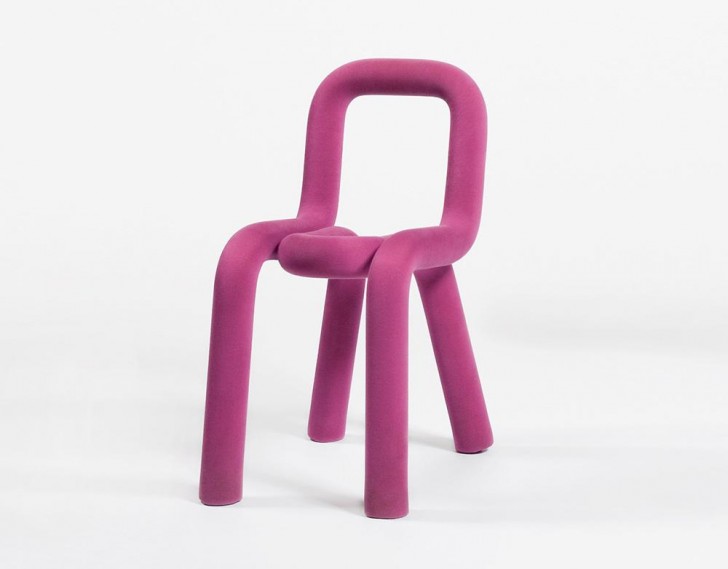 Name your favorite piece of design from the last 10 years, and tell us why you like it.
The Bold Chair by Big-Game (Augustin Scott de Martinville, Elric Petit, and Grégoire Jeanmonod). I love the idea of taking the structure of a school chair and transforming it into something really fun and beautiful — it's like grown-up child, which is really what I am. It's a play between minimalism and line abstraction, but in a fun way.