03.25.14
Introducing Your Newest New York Design Week Destination
Here at Sight Unseen HQ, we've been keeping some pretty major news under wraps for a few months now, but it's time to finally let the cat out of the bag. If you've been reading our site, you know that we founded and ran the Noho Design District, a satellite show during ICFF, for four years. This year we made the tough decision to retire the NDD and launch in its place a new event that shares our namesake: Introducing Sight Unseen OFFSITE, a brand new design fair happening in New York from May 16-20, 2014, that will feature a curated selection of furniture and product launches by the best independent designers and forward-thinking brands, all under one gigantic roof. You'll see a lot of faces there that you may recognize from this site — Ladies & Gentlemen, Eric Trine, Studio Visibility, Knauf & Brown, Kiosk, and Print All Over Me, to name a few — plus a roster of amazing talents we haven't even had the chance to introduce you to yet.
Sight Unseen OFFSITE will maintain the same spirit as the Noho Design District, but on an even more ambitious scale: Held over two floors at 200 Lafayette, the fair will occupy 17,000 square feet in a landmarked Soho building located at one of downtown New York's most vibrant intersections. We're so excited, and we hope you'll join us in May!
The lineup for Sight Unseen OFFSITE 2014 is set to include the following highlights:
•    The launch of a new series of artist-designed tables by New York gallery Grey Area
•    A special presentation of Tai Ping's new Chroma Collection of painterly handmade carpets
•    Five retail pop-ups, including a ceramics shop curated by Su Wu of the blog I'm Revolting, a papier-mâché plant store by Brooklyn artists Chiaozza, an Enzo Mari furniture workshop by Pablo Alabau, and shops by housewares brand Field and everyday object purveyor Kiosk
•    Presentations of new work by more than 20 of the best independent American design talents as chosen by Sight Unseen, including Fredericks & Mae, Ladies & Gentlemen Studio, Knauf & Brown, Eric Trine, The Principals, Rosie Li, DAMM Design, Studio Visibility, and more
•    A Sight Unseen x Calico Wallpaper prop-styling photo booth, where visitors can style their own photo shoot using objects from the show
•    A food and drinks canteen curated by the online food design magazine Mold
•    Plus much more to come!
A full lineup will be available soon at offsite.sightunseen.com
Interested in exhibiting at this year's show? Email us at offsite@sightunseen.com for rates and information.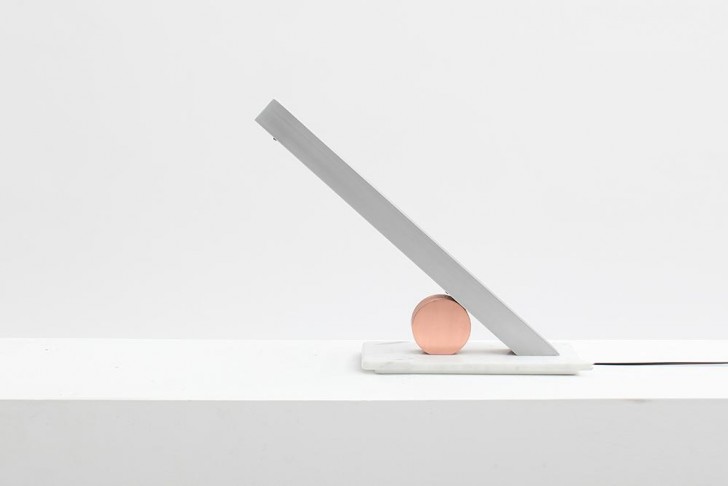 Forward/Slash light by Ladies & Gentlemen, 2014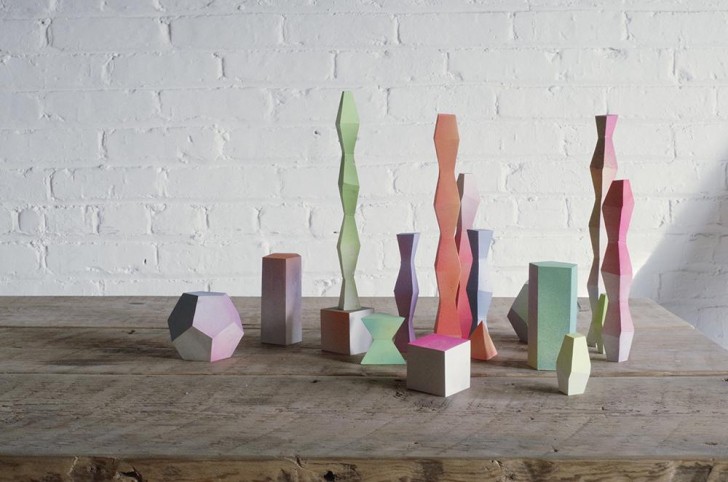 Brancusi Studies by The Principals, 2014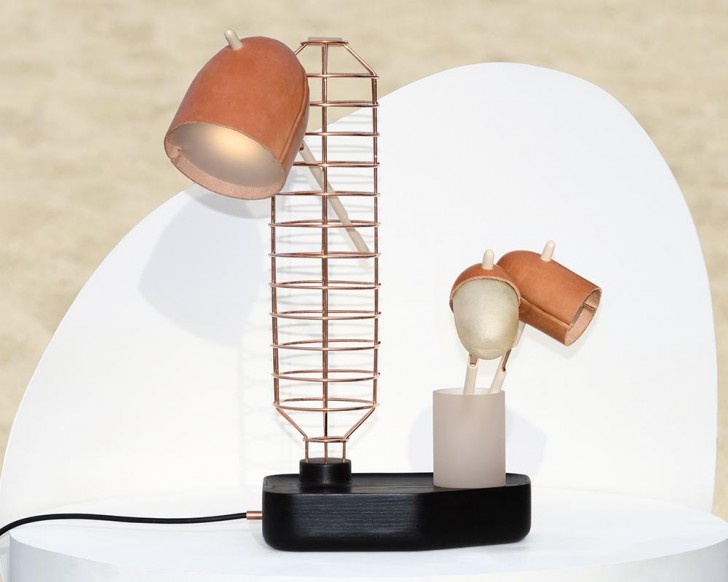 Standard Table Lamp by Knauf & Brown, 2014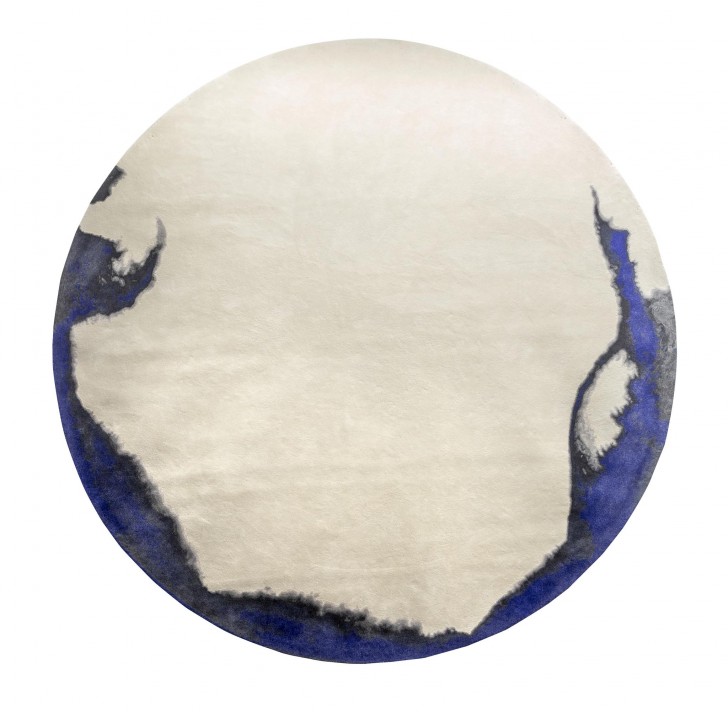 Criterion Rug by Tai Ping, 2014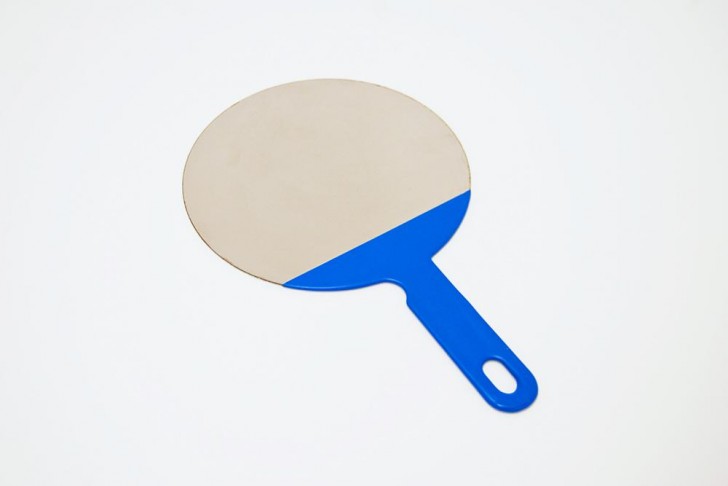 Utility Mirror by Studio Visibility, 2013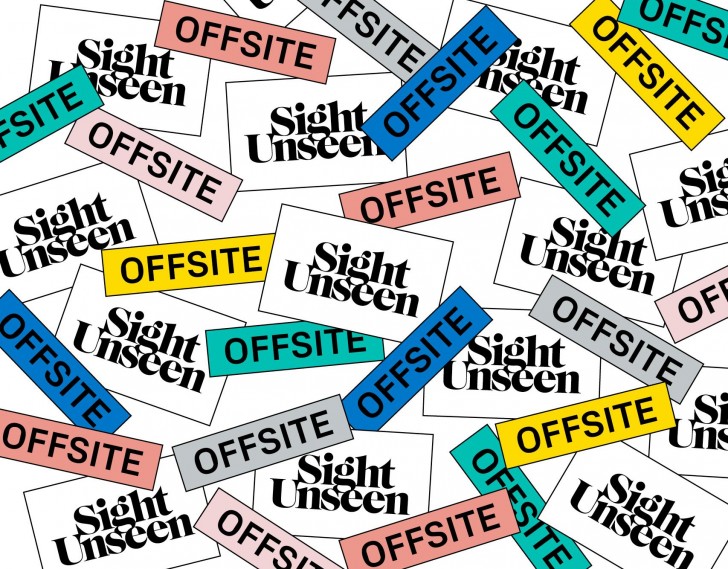 Sight Unseen OFFSITE is presented in partnership with General Growth Properties and is a featured project of the citywide festival NYCxDESIGN. Branding and identity design by Kokoro & Moi.