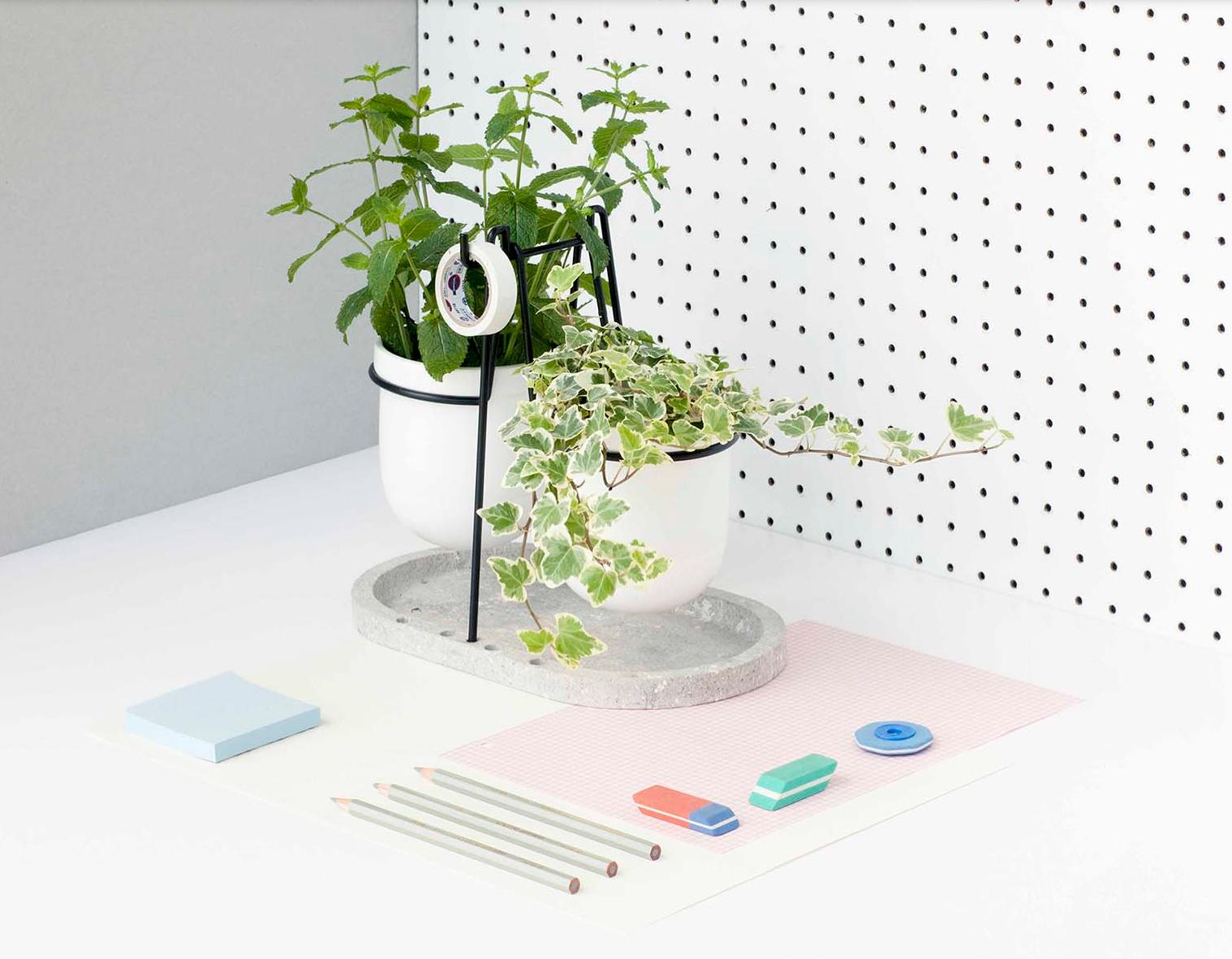 A weekly Saturday recap to share with you our favorite links, discoveries, exhibitions, and more from the past seven days. This week was all about next-level workplace decor: colorful benches for happy waiting rooms, amazing ceramics for air-freshening plants, and the coolest Christmas-colored desk we've ever seen.

Discoveries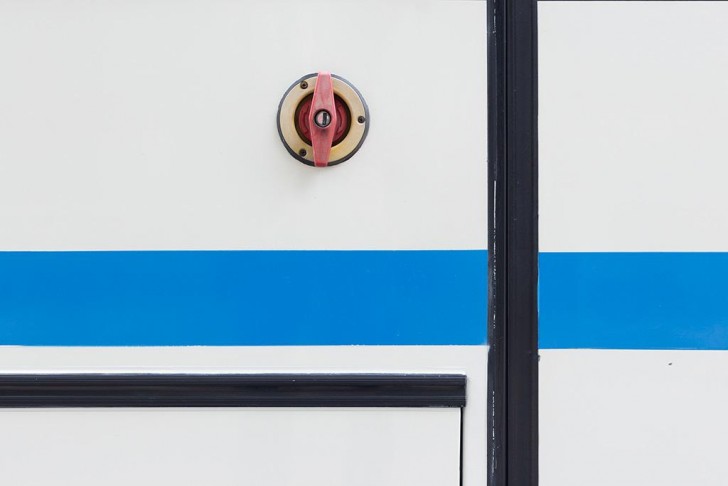 This week, Berlin-based photographer and MFA student Louis De Belle sent us a series of images he'd taken of a Milanese apartment–turned–haphazard cabinet of curiosities. But when we visited his website, we found something we liked even more: De Belle's series "Means or Transport: Some Flags" depicts the sides of public buses in extreme close up, focusing on the interplay of line, color, and shape in order to abstract the subject matter entirely.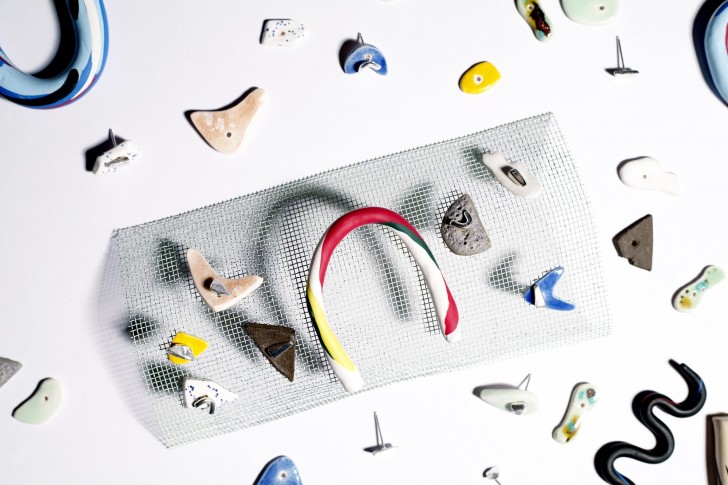 This was a week of utterly delightful collaborations: First up, three of our favorite Philadelphia denizens — ceramicist Jessica Hans and Bario-Neal's Anne Bario and Page Neal — have joined forces to create a build-your-own series of mix-and-match earrings. For the collection, called Strata, Hans developed nine different ceramic bases to choose from — from marigold-yellow humps to speckled-blue chunks — and Bario-Neal created four different stud styles with extra long posts in order to layer the two.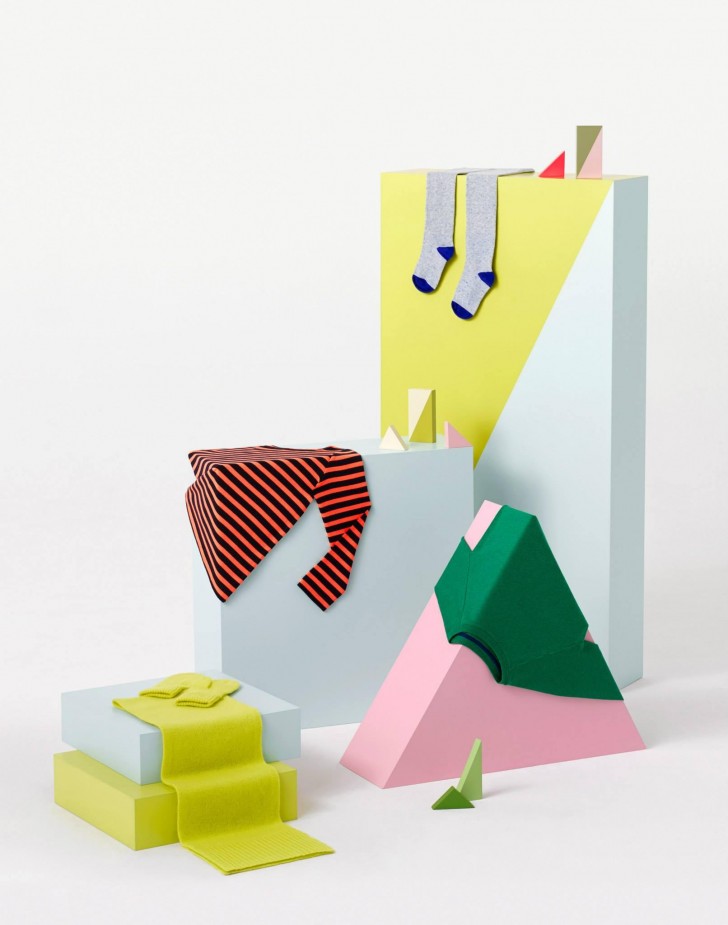 And here's hoping that this second collaboration one day goes beyond mere prop-styling: To celebrate the release of its fall kids clothing collection, COS teamed up with that other three-letter Scandinavian design darling, HAY, which provided blown-up versions of its Wooden Wonderland building blocks as styling pieces.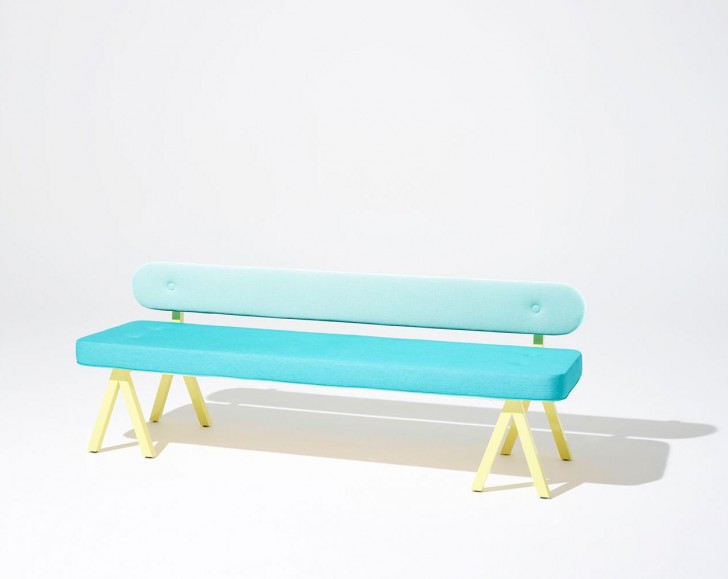 Two gems from Fabrica this week: Recent alum Dean Brown created a furniture series called Pieces of Work to outfit part of Benetton's corporate headquarters. We especially love this sofa/bench, which Brown created in four super-poppy color combinations.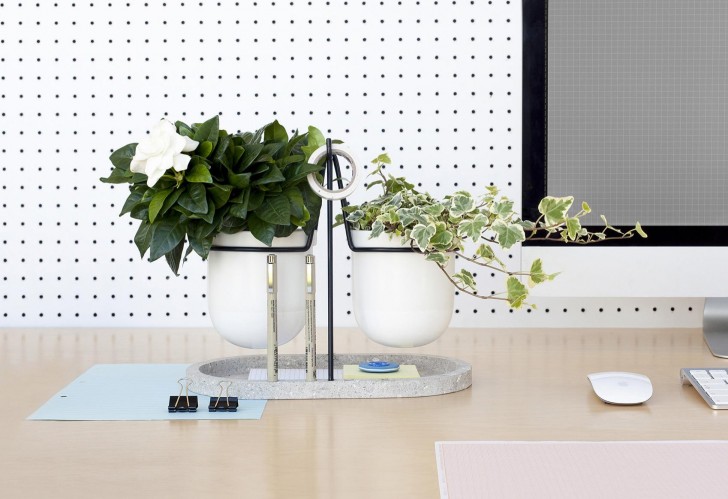 The Italian think tank also yielded this other piece of workplace decor — Statera, a balancing plant holder in marble, stone, and steel. It was created by Fiona O'Leary ostensibly to remind owners to keep the balance of work and life in check. But we think it'll help keep you happy, even when you're working way more than you should.
Events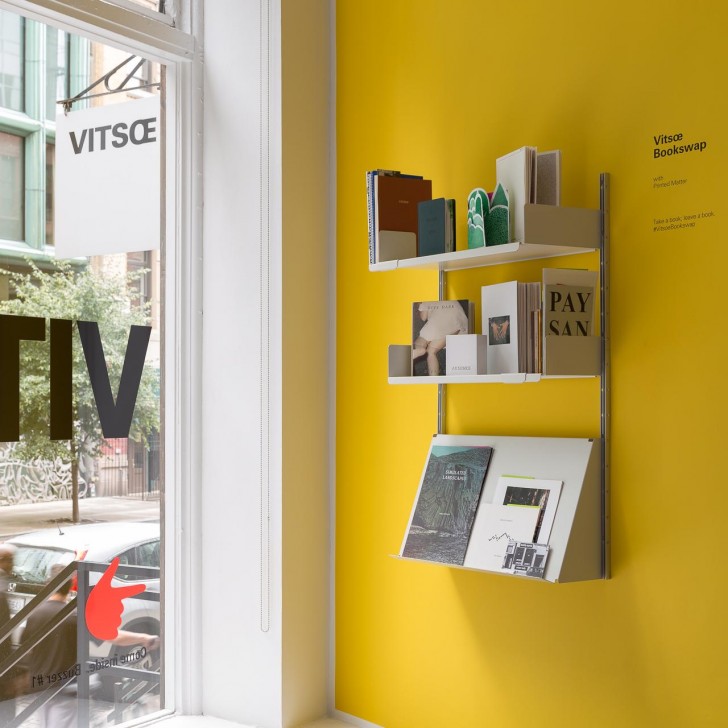 Having taken our share of design books to the Strand only to be rewarded with less than a tenner in resale value, we're pretty sold on the idea of the Vitsoe Bookswap: In each of Vitsoe's three stores, a space has been created with the brand's three Dieter Rams–designed products — the 606 Universal Shelving System, the 620 Chair Program and the 621 Side Table — where visitors can take a book and leave a book (or just spend time browsing the selections in style). In London, the initial books were chosen by Book Works, in Munich by Nieves, and in New York by Printed Matter.
Exhibitions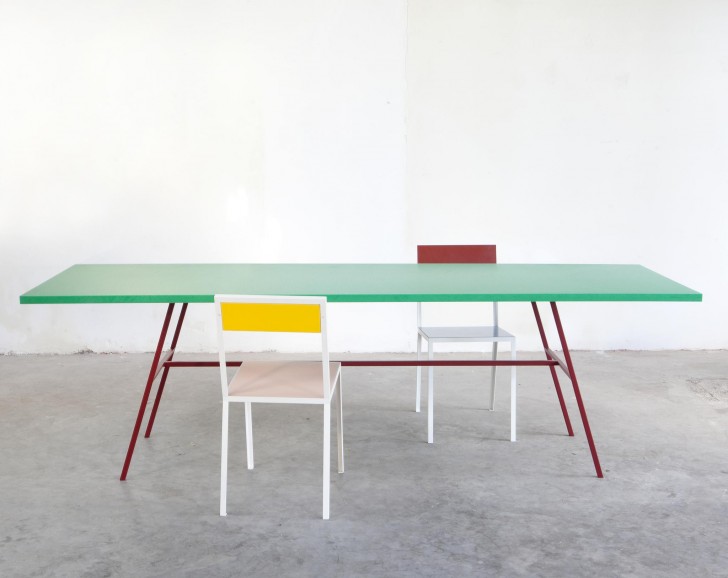 As we found on a lazy afternoon in the Chelsea gallery district this week, exhibition news is few and far between in the dog days of summer. So while this show at Antwerp's Valerie Traan gallery doesn't technically open until September 4, as far as we're concerned there's always a reason to celebrate new work by Muller Van Severen. Never thought I'd be mentally designing an office around a desk the colors of Christmas…So good.
Links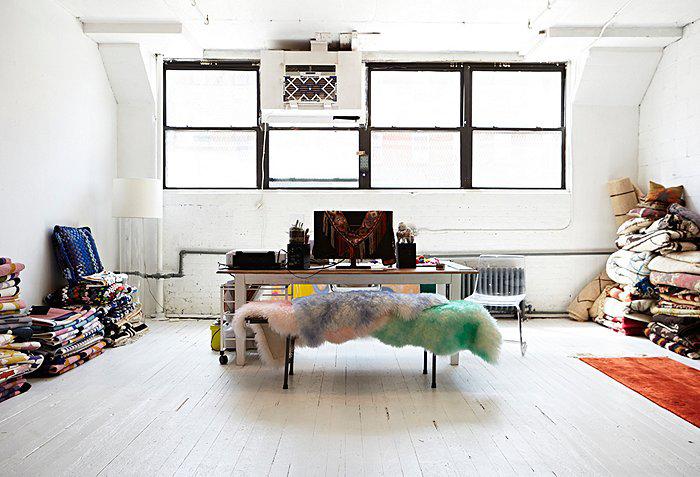 We're planning our own feature soon on Brooklyn-based rug designer Aelfie Oudghiri, but we loved this sneak peek on the One Kings Lane blog inside her textile-happy Bushwick studio. (Admission: This was also the first time we realized OKL even had a blog, much less on with studio visits galore! Here's another good one on Clare Vivier.)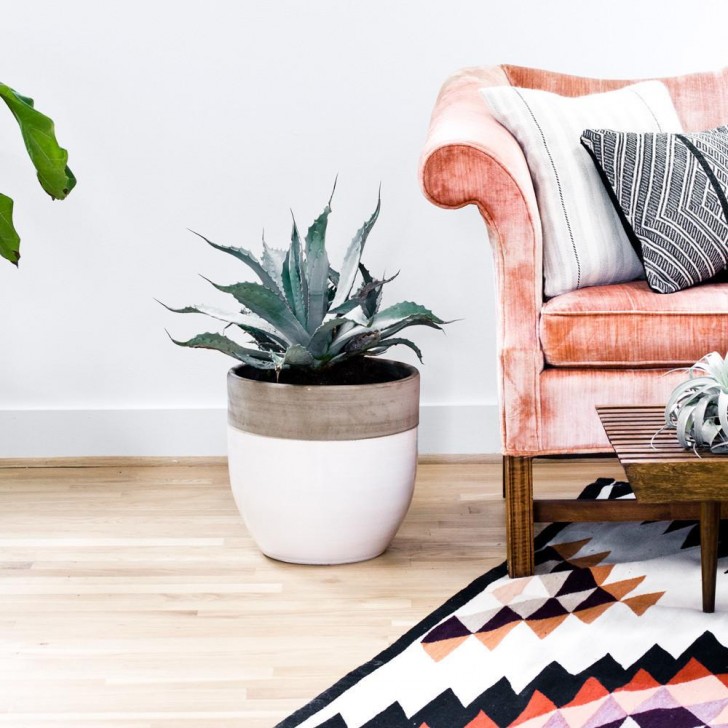 More home-decor goodness: Lonny magazine tipped us off this week to the debut of a new company called The Citizenry, whose founders travel around the world, collaborating with artisans and using local materials to design each product (with 10 percent of all proceeds going back to the community in the form of entrepreneurship development grants.) For example, the rug above was made by a Peruvian cooperative and hand-dyed with natural materials such as plants, berries, and Cochineal.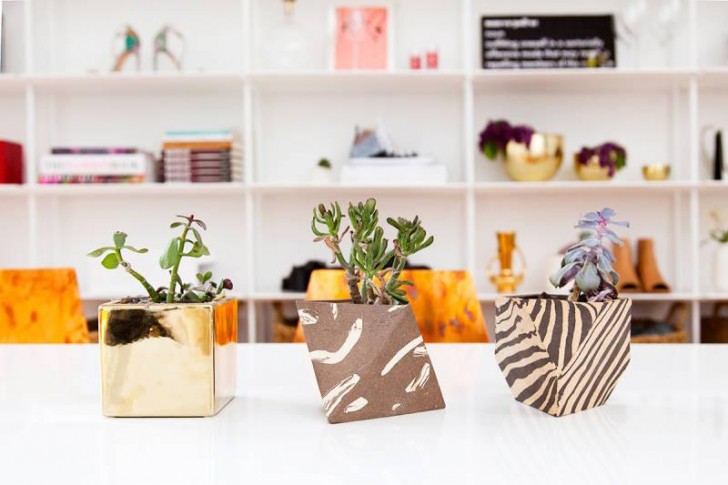 We spied these excellent Cody Hoyt planters in an Elle story about a Homepolish office makeover for fashion blogger The Man Repeller. The new digs also featured some kind of amazing Blu Dot action in the form of copper Real Good Chairs around a white Strut table. #dreamdecor
Instagrams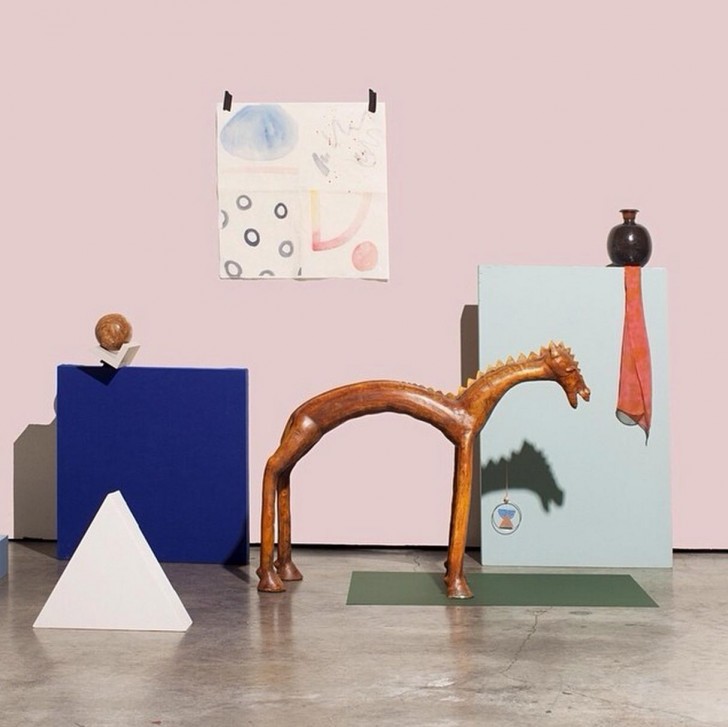 Pretty much at this point if you make something that mixes blush pink and electric blue, we will automatically like it. But Seattle-based photographer @charlieschuck wins with this composition from the Frye Museum Store — which he curates — of, as he puts it: "Animals, textiles, design objects, chocolate, antiques, books about art, vintage super soakers and other shit."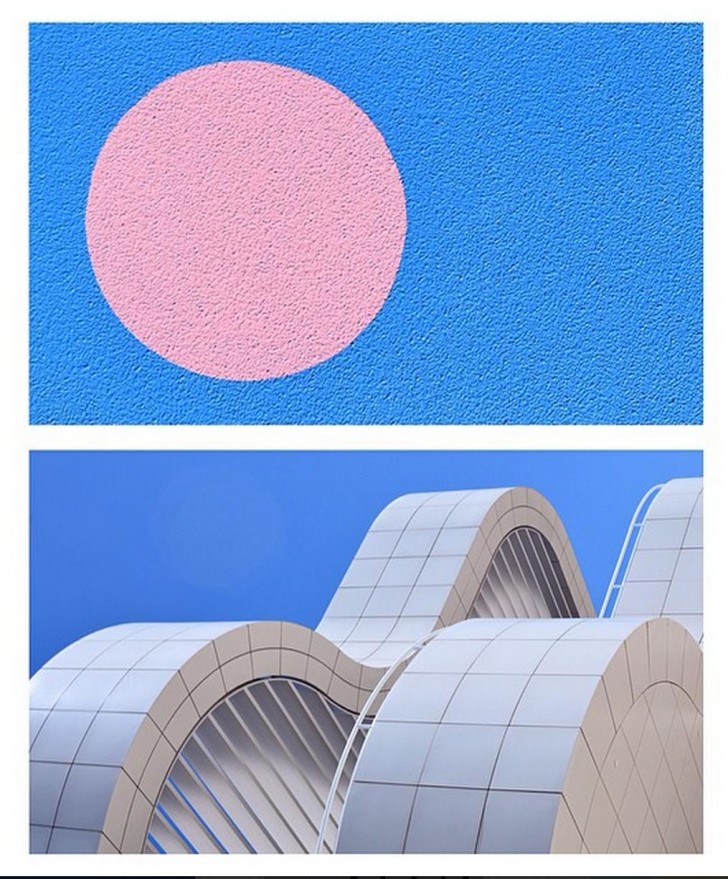 Hayley Eichenbaum, the Wisconsin-based artist and Instagrammer behind @inter_disciplinary, doesn't even have a website yet, but from her feed, we're calling her as one to watch! Seriously perfect colors and compositions.