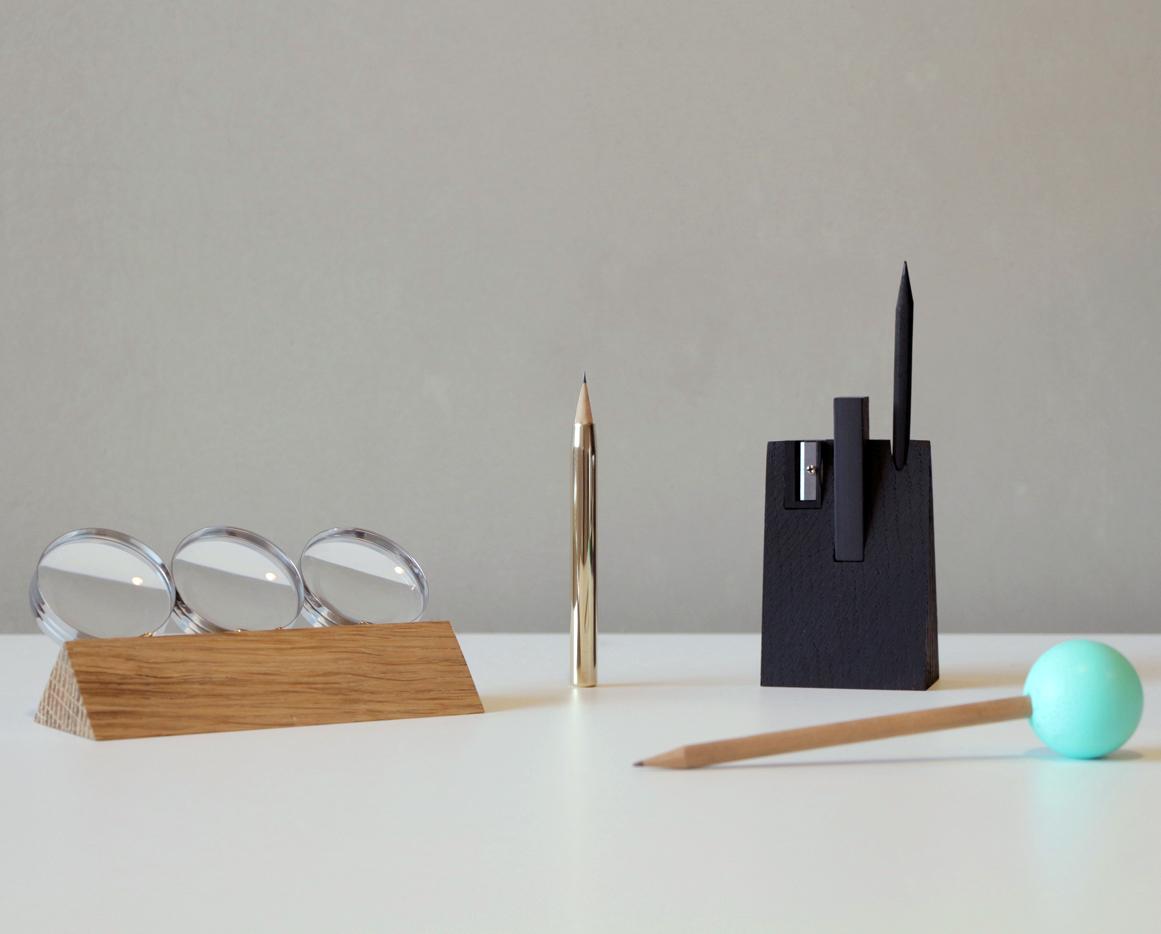 A weekly Saturday recap to share with you our favorite links, discoveries, exhibitions, and more from the past seven days. This week: vases made from plastic bags, lamps made from plant pots, art made from police tactics, and three new emerging designers we discovered via Instagram.
Discoveries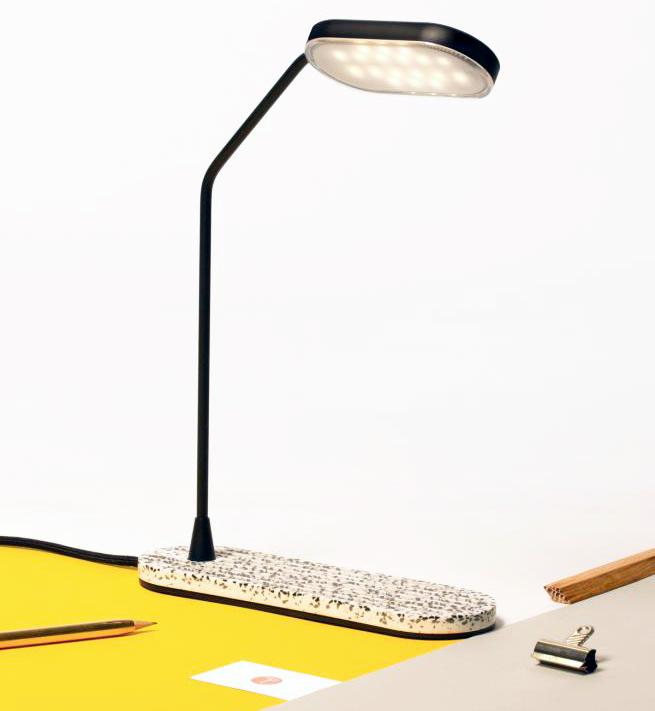 Our favorite discoveries this week come courtesy of our old friend Ali Morris, a lovely London-based freelance writer who posted a few shots on her Instagram feed this week of talents she scouted at this year's New Designers 2014 show. The showcase of recent graduate work took place in London in early July, but we weren't clued into the amazingness of the emerging talent to be found there — like Tom Robinson, whose Stor Lamp and Attachment desk set are pictured in the images above and at top — until Morris tipped us off.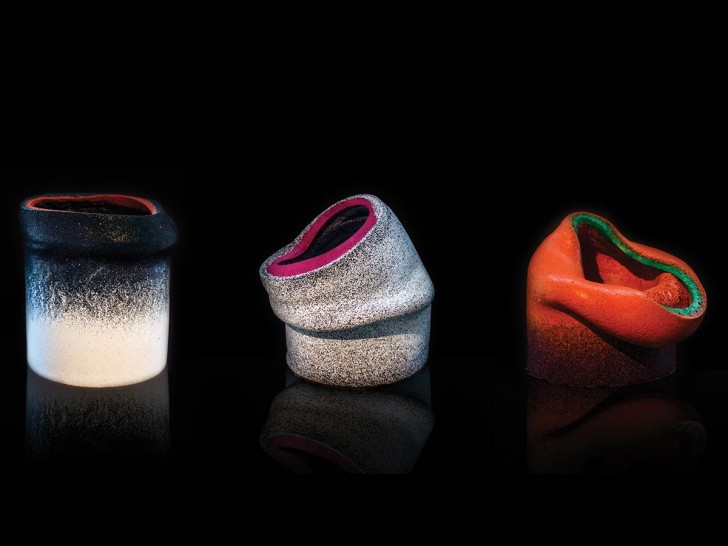 Also at New Designers 2014, the Lebanese-born, Edinburgh-based designer Waël Seaiby showed off these poetically slumped vessels made from up-cycled plastic shopping bags.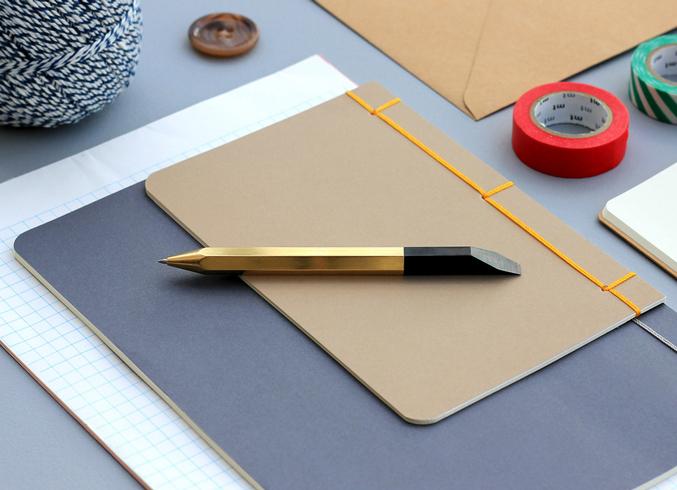 We also loved the work of Nottingham Trent University grad Simon Wilsher, particularly his geometric brass Labour pen, which is some serious design porn for office-supply lovers like us.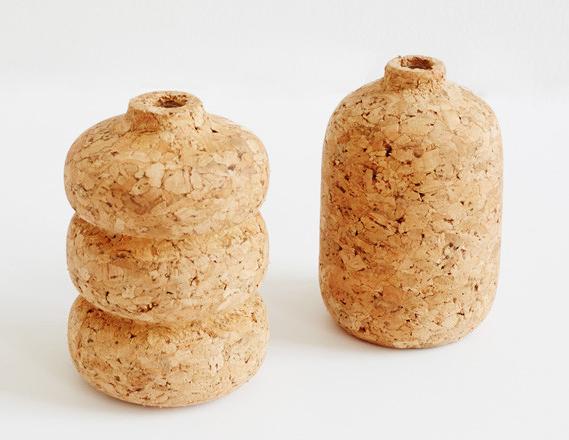 The designer-edition purveyor Of a Kind focused mostly on fashion when it launched a few years back, but now its founders are ramping up their housewares game, pulling in even more design objects by the likes of Helen Levi and Light + Ladder. These little cork bud vases are by Los Angeles–based Melanie Abrantes, who's based in Oakland and worked with Tanya Aguiñiga for a spell. They're $83 for a set of two on ofakind.com.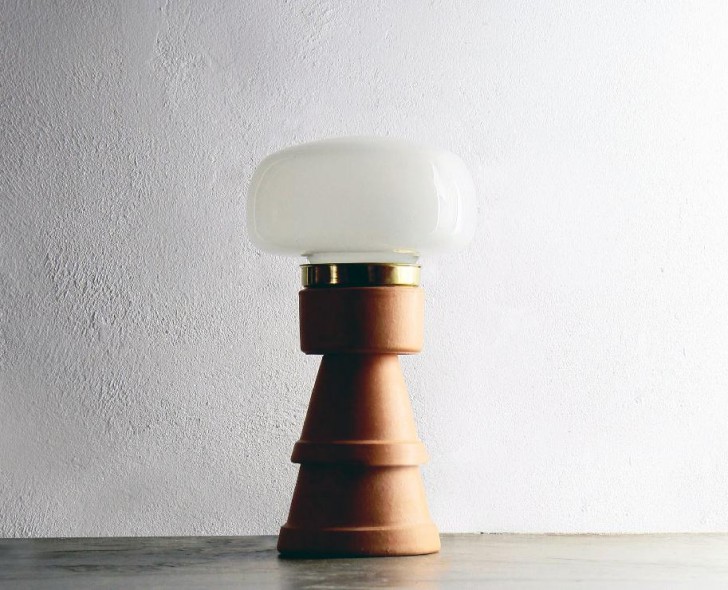 Next weekend is actually São Paulo Design Weekend in Brazil, and at the show, native designer Brunno Jahara will launch a new collection in terra cotta, opal glass, brass, and straw called Conterrâneos. It consists of totem-like composite pieces made from "clay pots, baskets, and plates organized into unique lamps, a fruit tray, a box, and a table planter," says Jahara. The pieces on view at the fair will be one-of-a-kind prototypes, with production versions to be developed by the designer thereafter.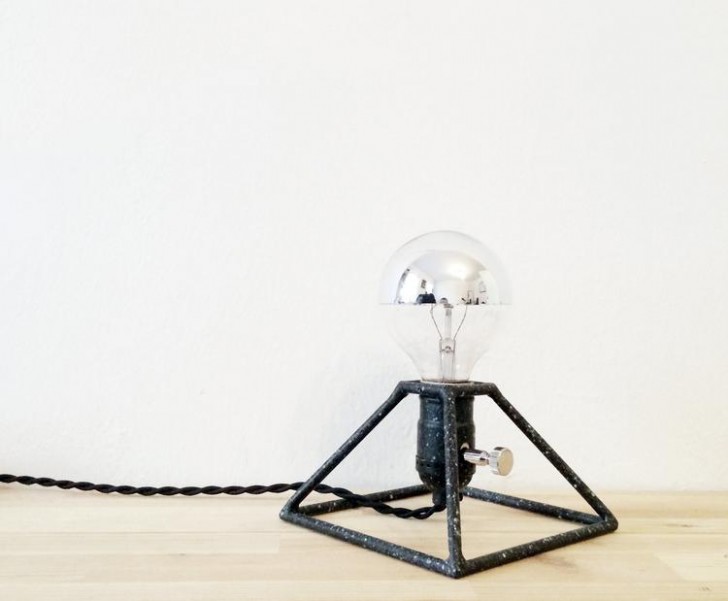 Another lamp that's not quite ready for prime time, but that we wanted to share regardless, is the Light No. 1 by Joseph Whang, which we spotted on Instagram ages ago and have been waiting ever since for the Parsons grad and BDDW alum to put into production. The speckled wireframe fixture (along with its forthcoming circular and triangular cousins) is, according to the designer, inspired Sengai Gibon's painting "The Universe."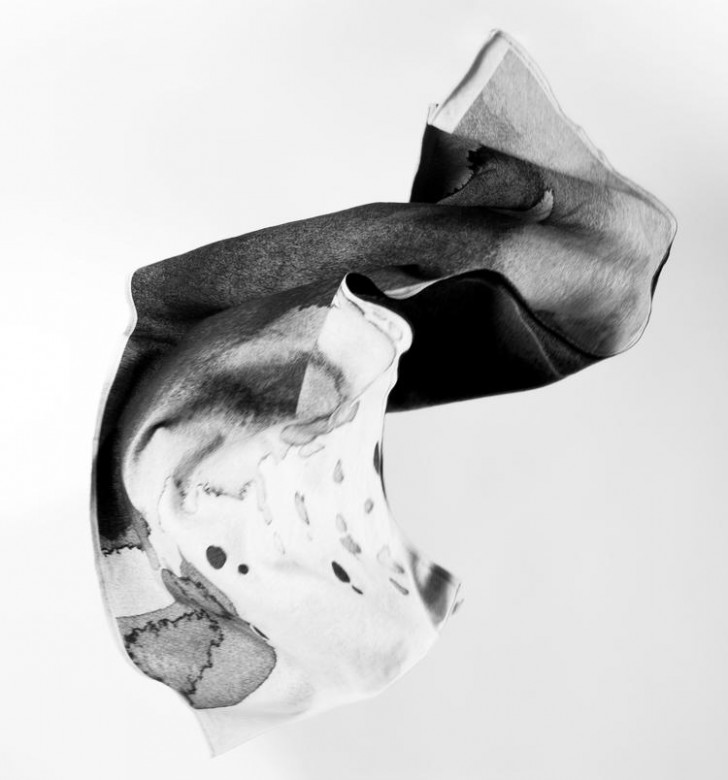 We called out the work of the German studio Schneid a little while back, but felt compelled to name check them again this week for the launch of their new cotton Hazy blanket, which features a two-tone watercolor composition that almost looks painted on. The blanket isn't technically available until next month, but you can pre-order it here.
Exhibitions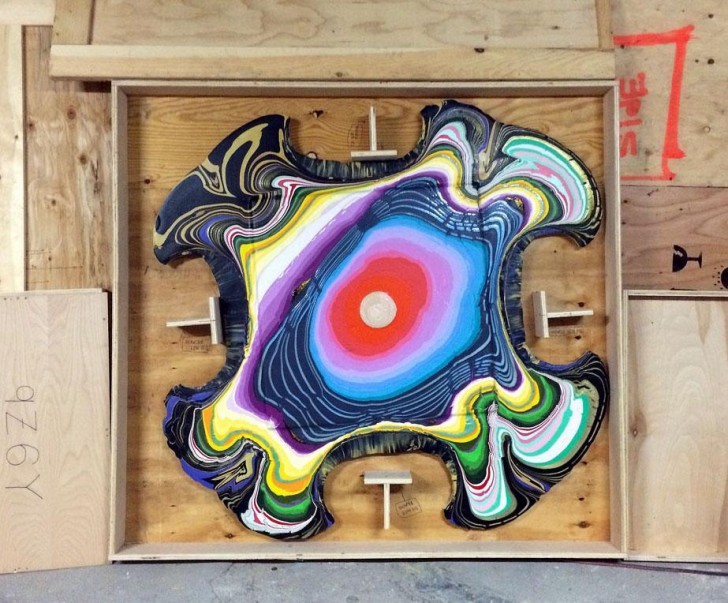 There seem to be a lot more art and design happenings than ever in the Hamptons this summer, from Grey Area's ongoing pop-up space to an exhibition jointly organized by two Manhattan galleries, The Hole and Eric Firestone. Storage Wars, which opens tonight, is an attempt to acknowledge that most art spends most of its time not hanging on gallery walls, but hidden away in storage or in transit. The show will feature little-seen works that have actually been plucked from storage by both galleries, and they'll be displayed, from what we gather, inside open crates and such. The name, of course, is the best part.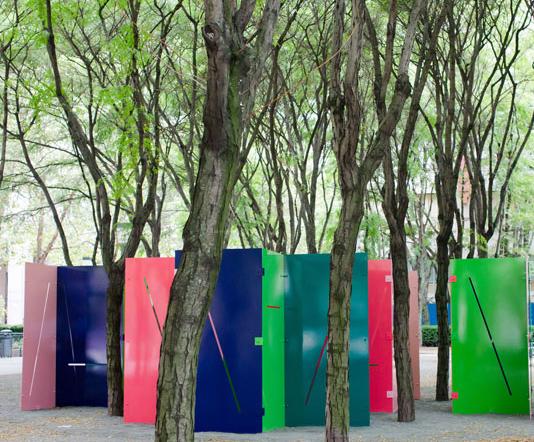 Open now at the MetroTech Center in Brooklyn is an outdoor installation by Sam Falls for the Public Art Fund called "Light Over Time," which consists of pieces like a thermochromatic bench, a giant wind-chime sculpture, and the oversized maze pictured above. The press release explains the project nicely: "Interested in the nature of photographic exposure and representation, Falls has experimented with the long-term effects of sunlight, rain, and temperature on such diverse materials as painted aluminum, heat-sensitive tiles, and colored glass, as well as fabric, copper, and marble. In Light Over Time, works like Untitled (Maze) and Untitled (Scales) are painted in select areas with UV protective paint, leaving the untreated surfaces to fade as they are exposed to the elements, marking the passage of time."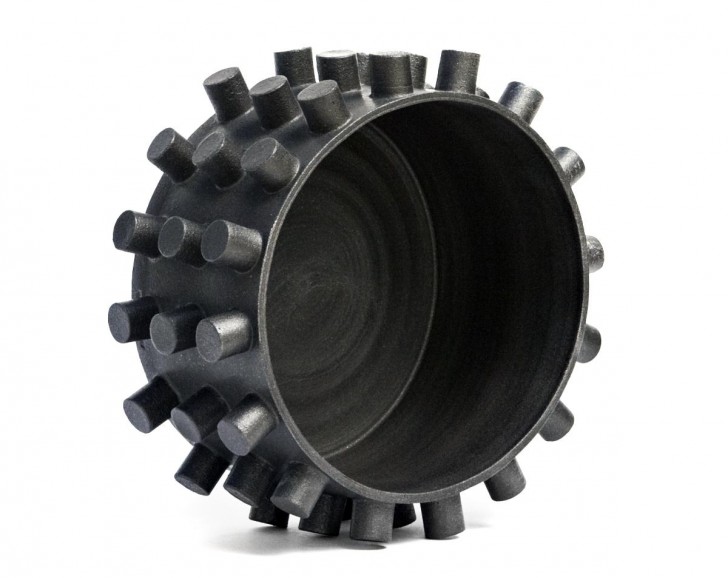 Also opening tonight is the monthlong exhibition Gridscape at Space 15 Twenty, featuring works by ceramicist Ben Medansky and artist/craftsman Bradley Duncan that "explore two dichotomies crucial to Southern California's manipulated terrain: grids created by architectural structures and flora-filled desert landscapes." We're not sure exactly what that will look like, but seeing as it will involve minerals, cactuses, ceramics, and two great artists, we highly recommend a visit if you happen to be in L.A.
Links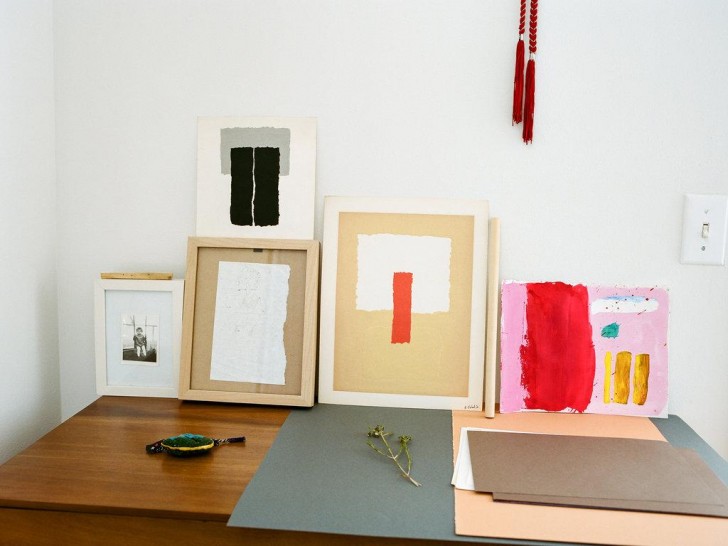 We didn't have to look very far for our favorite links this week: Two of them ran on T magazine's blog, starting with this house tour of designer Ana Kras's Lower East Side apartment filled with plants, her own furniture, and her small collection of Hanna Eshel collages (above). We have a soft spot in our hearts for Kras's work considering we were one of the very first publications to profile her back in 2010.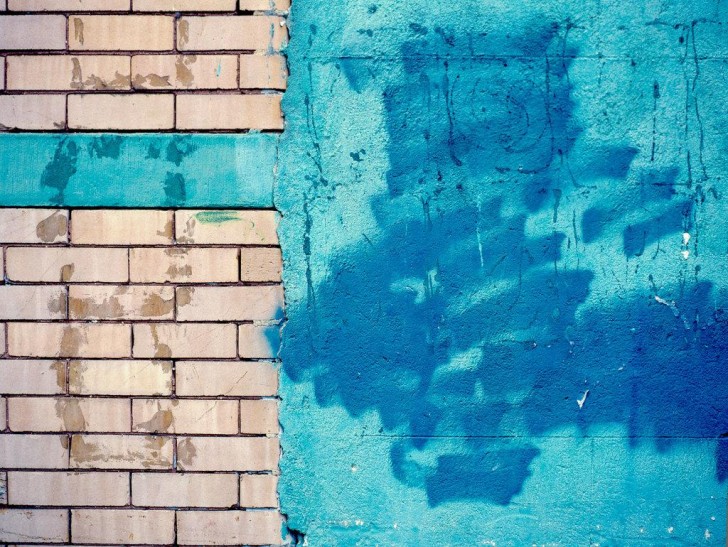 T magazine also introduced us to a great photography series this week by Patrick Worthington, who's been documenting instances of the NYPD having spray-painted over recognizable graffiti tags around New York City. Very Instagrammy.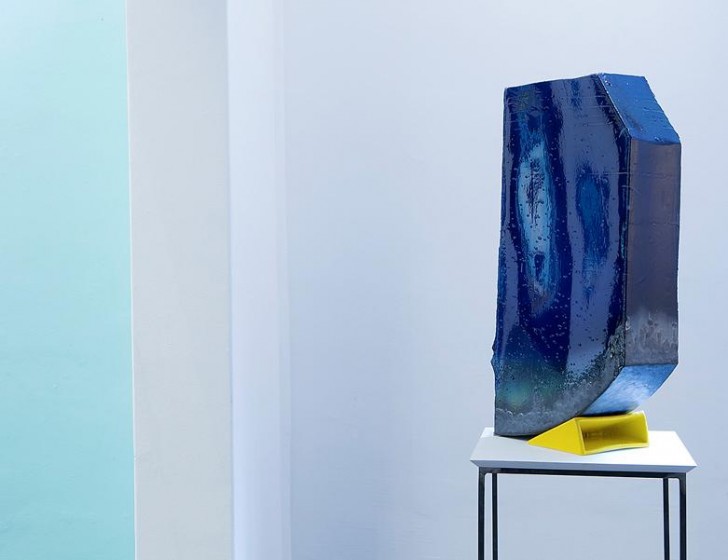 Another great discovery this week was the Mexico City artist Pia Camil, whose portfolio consists of sculptures, paintings, hand-dyed curtain installations, and performance art. We found her on the blog of Little Paper Planes, the San Francisco artists' space and shop, where there are a lot more photos of her colorful oeuvre.