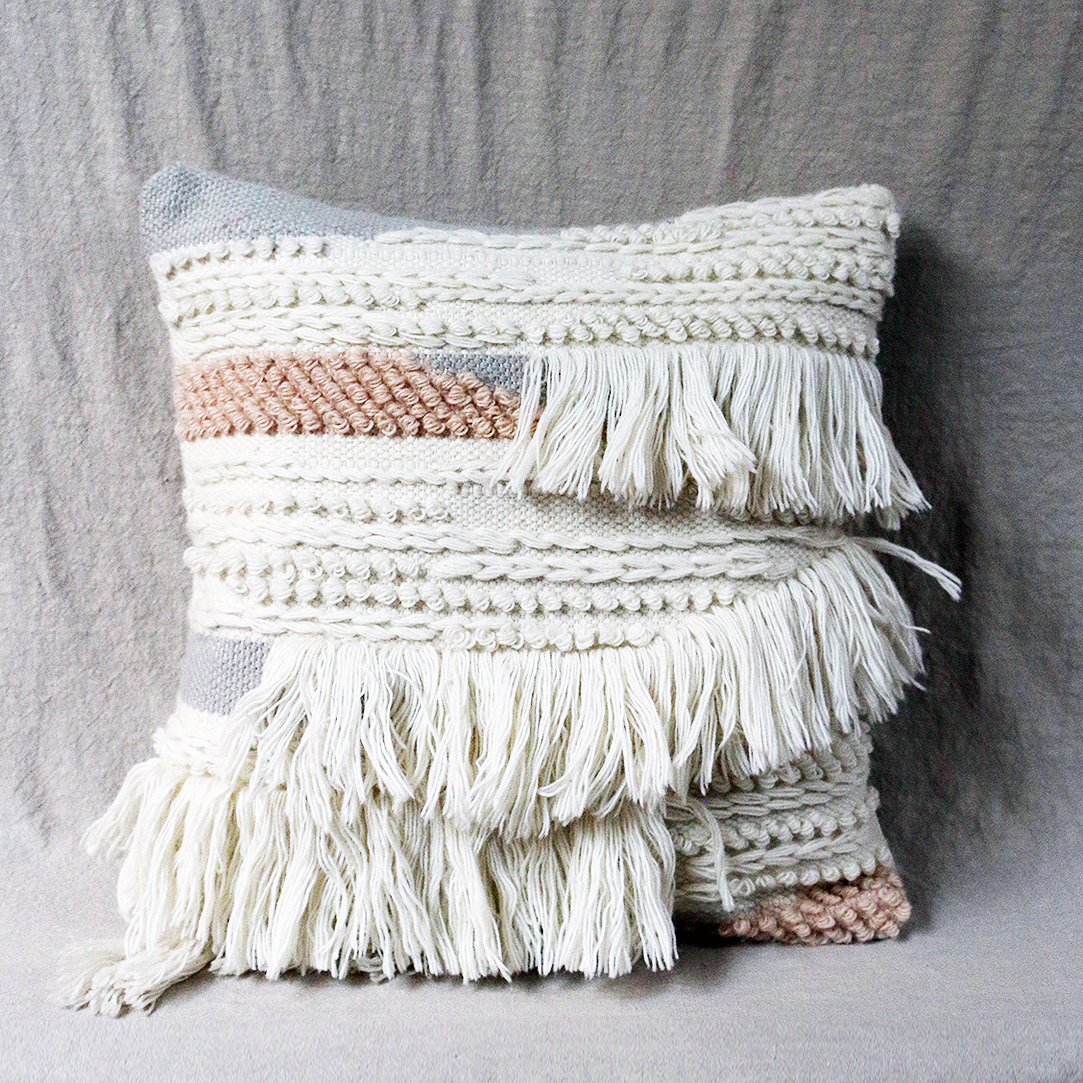 A weekly Saturday recap to share with you our favorite links, discoveries, exhibitions, and more from the past seven days. This week: an IRL pop-up shop from our favorite auction house, a design legend lost too soon, and sneak previews from fall collections including Areaware and Hawkins New York, the design duo responsible for that shaggy pillow goodness up top. 
Discoveries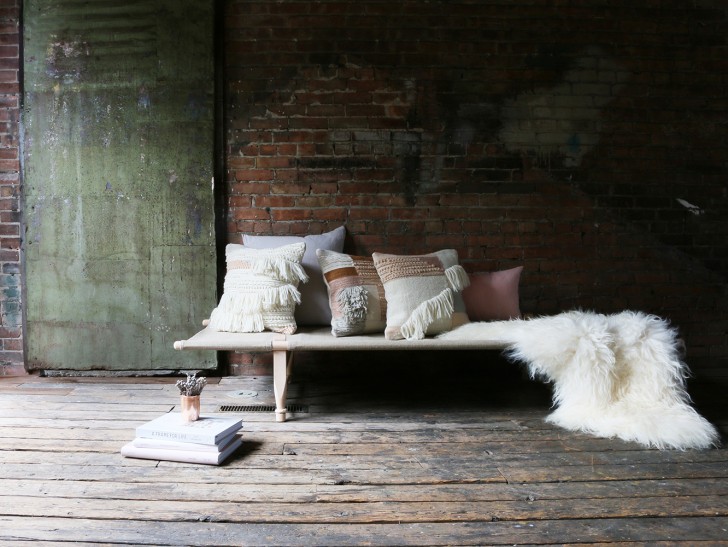 One day, we will get up to Hudson to do a proper story on our favorite upstate design duo Hawkins New York. Until then, we'll have to tide ourselves over with a sneak preview of their new fall collection, which includes these shaggy, huggable throw pillows in perfect hues, a collaboration with Brooklyn textile artist Minna.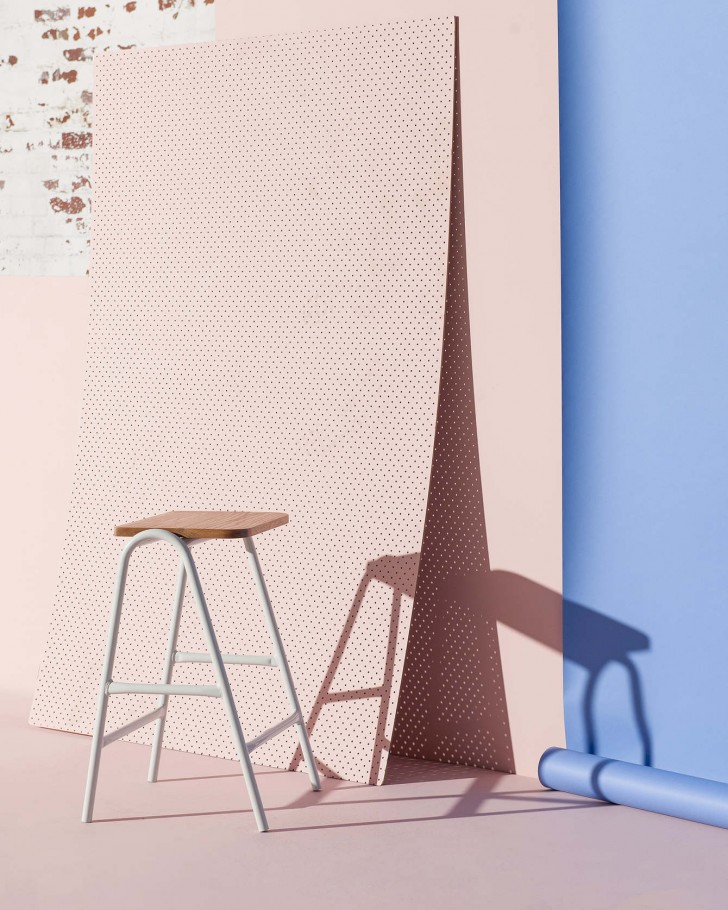 Poking around on the website of a designer we haven't featured in a bit, we found these nicely styled photos of a new collection called The Hurdle Family, by Australian up-and-comers Dale Hardiman and Adam Lynch, who together form the studio Dowel Jones. Can you tell we're really into tubular legs lately?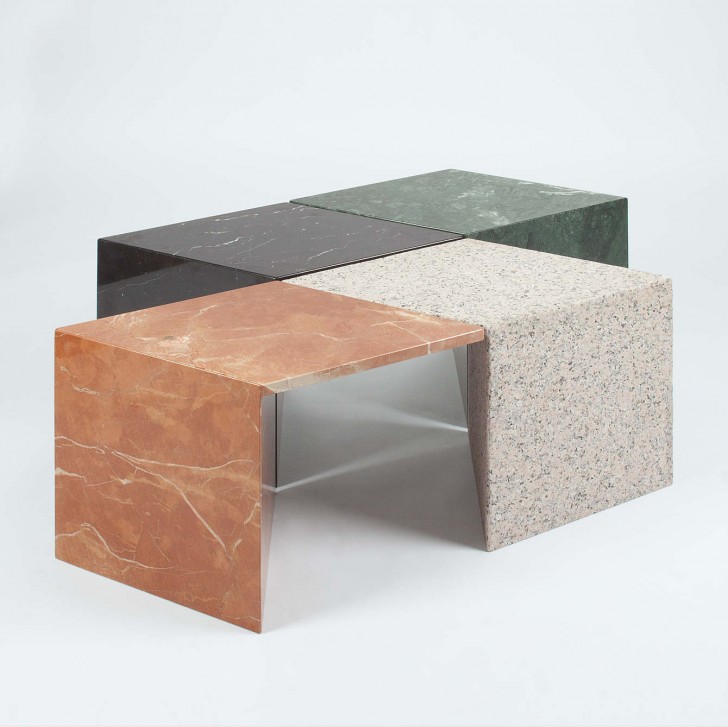 Really beautiful diamond-shaped marble side tables on Dezeen by AMOO, a Barcelonan studio made up of two Catalan architects. Though the designers originally specified the tables in lacquered MDF, they eventually decided to go with something more weighty and solid; the geometric shapes can be configured in multiple set-ups including a star-shape and a simple hexagon.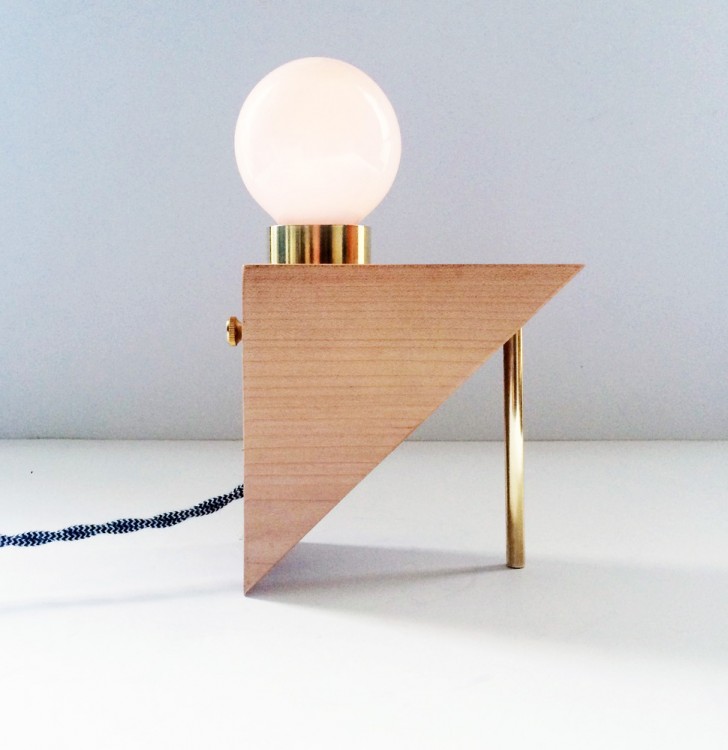 We spied these chic table lamps on the Bezar this week; they're made in Brooklyn by designer Noah Burton under the name Lean-To Lights. Our favorite is the maple and brass Stilt lamp above, but we're also quite fond of his simple Wedge light.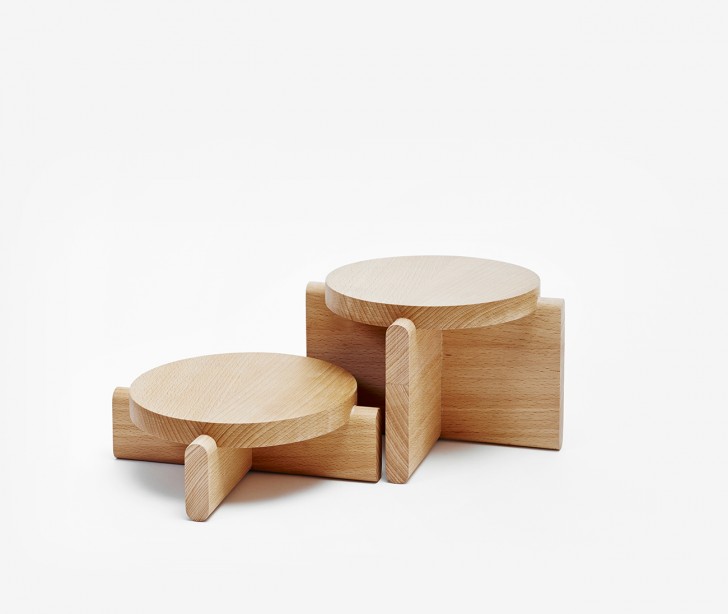 The twice-yearly NY NOW fair starts next Saturday, and though we won't be in attendance ourselves this year, we highly encourage anyone debuting new work to send it along! We got a sneak peek this week of Areaware's new collection, which includes these cute beechwood pedestals by Pete Oyler, which are kind of a steal at $50 for a set of 2.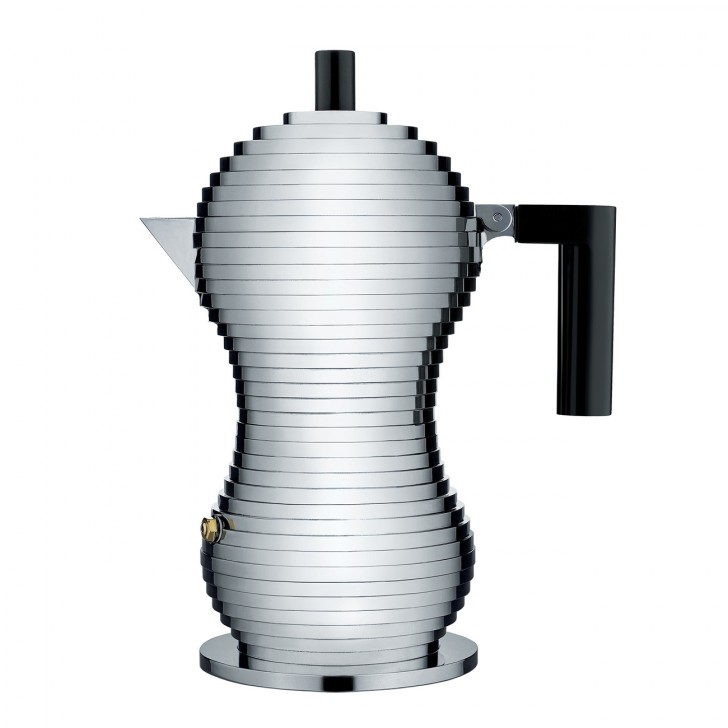 Here's something we don't see every day: a brand-new product by Memphis legend Michele de Lucchi, who recently teamed up with illy and Alessi to create the Pulcina, a kind of hyper-stylized stovetop espresso pot for a new generation. Do people still use the Moka or has the Chemex and its ilk outpaced it? Discuss.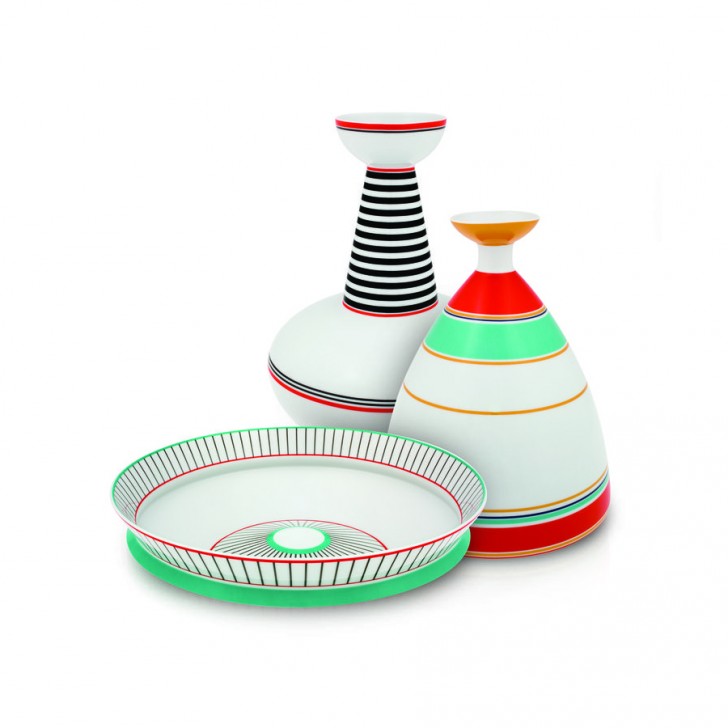 And this might be the first time we've ever promoted something that can be purchased at your local Wal-Mart, but it's hard to deny to the cool factor of these porcelain dishes by Portuguese brand Vista Alegre. Called Triadic, the 5-piece set was inspired by Bauhaus artist Oskar Schlemmer's Triadic Ballet.
Links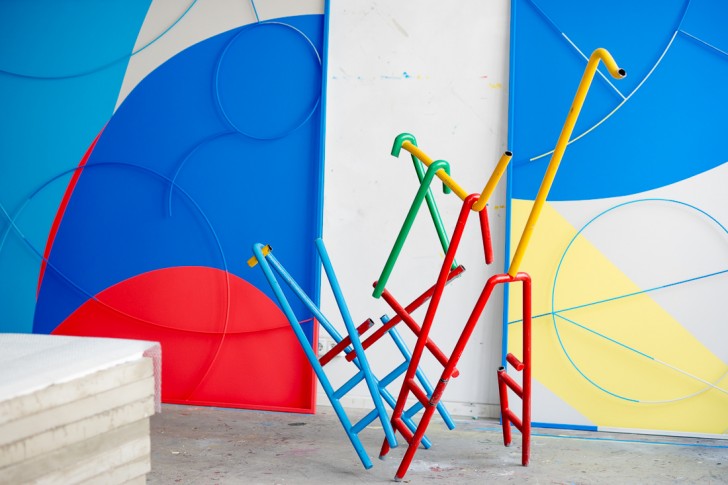 We've been developing a slow and steady art-world crush on Przemek Pyszczek ever since featuring him in our Saturday Selects column earlier this summer, and apparently so has Artsy. The "30-year-old, Polish-born, Canadian-raised, Berlin transplant" was first named one of 30 emerging artists to watch this summer and now he gets the full up-and-comingtreatment, exploring how and why he makes his playground structures, and how the architecture of the Eastern Bloc informs his practice. A must-read.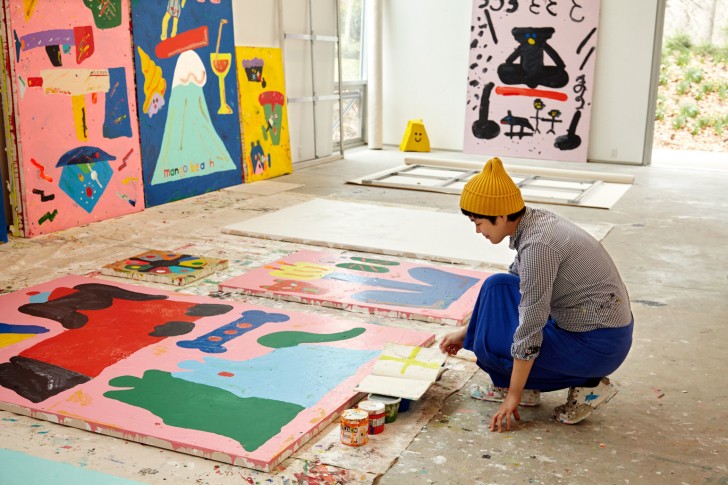 Over on W Magazine, Ryland stumbled upon a studio visit with an old favorite of ours, Misaki Kawai, who we profiled way back in 2011. We were too busy with our own fair to see her new work at NADA New York this spring, but we like the looks of her representational tighty-whiteys and climbing boots.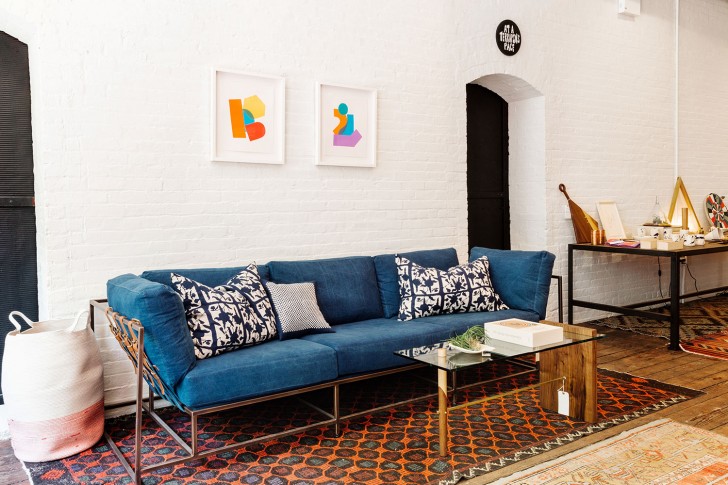 We're a bit frustrated that we haven't yet made it over to Calliope, the West Village's new brick-and-mortar shop for pretty much everything we covet, but we've been living vicariously through the many online outlets who have covered its wares. We found this image on Trendland, featuring a Stephen Kenn sofa, Chad Kouri prints, Fort Makers line lights, Doug Johnston baskets, and more. Want.
Events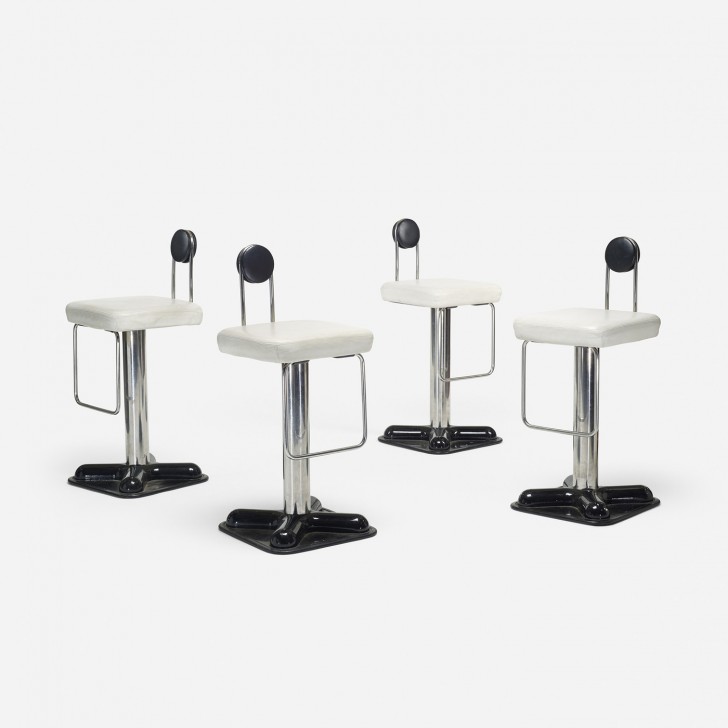 Starting Monday, Chicago's Wright auction house will host its first-ever pop-up shop, featuring items from its online shop Wright Now (which we somehow didn't know existed until very recently?). If anyone has $8,500 to blow on these Joe Colombo Birillo bar stools, do know that we highly encourage that kind of impulse purchase!
RIP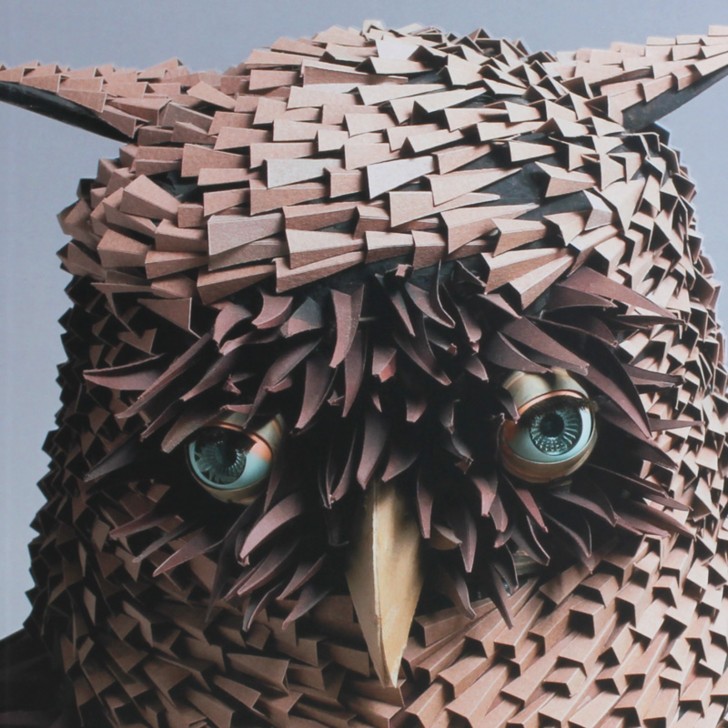 Finally, the design world lost a legend this week: Irving Harper, whose mid-century work for Herman Miller was eclipsed in recent years by a fascination with his intricate paper sculptures, which we featured a few years back in an article where we referred to him as "a lovely nonagenarian man who embodies not one but three Sight Unseen obsessions — the talented but overlooked second in command, the professional designer with a compulsive art practice on the side, and the Surrealist dabbler." He will be missed!