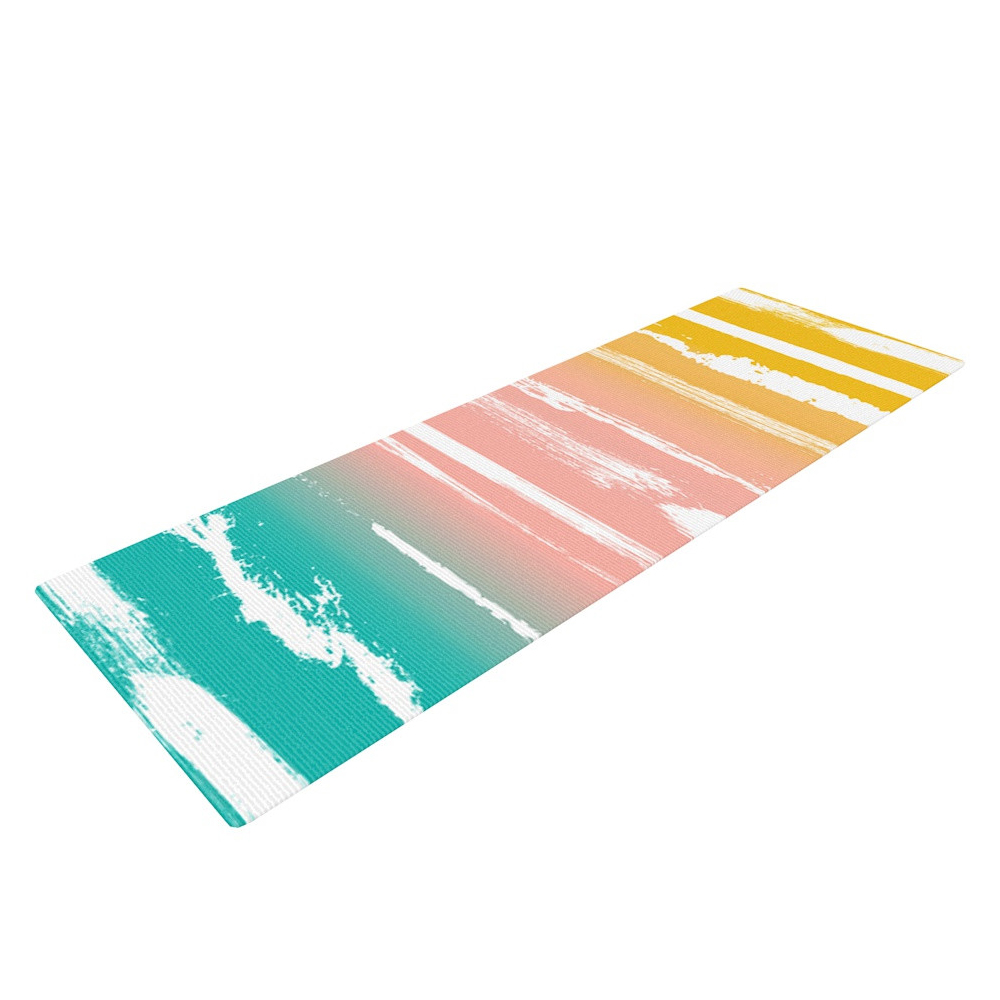 A periodic nod to object typologies both obscure and ubiquitous, featuring five of our favorite recent examples.  Today, our subject is the yoga mat, a typically utilitarian slab of inoffensively colored foam that, thanks to the magic of digital printing, is getting a new dose of personality.
(Above) 1. Illustrator Anneline Sophia typically traffics in schmaltzier motifs like roses and Christmas elves, but she found a particularly chic moment with this ombre-wave-patterned mat ($82, wayfair.com).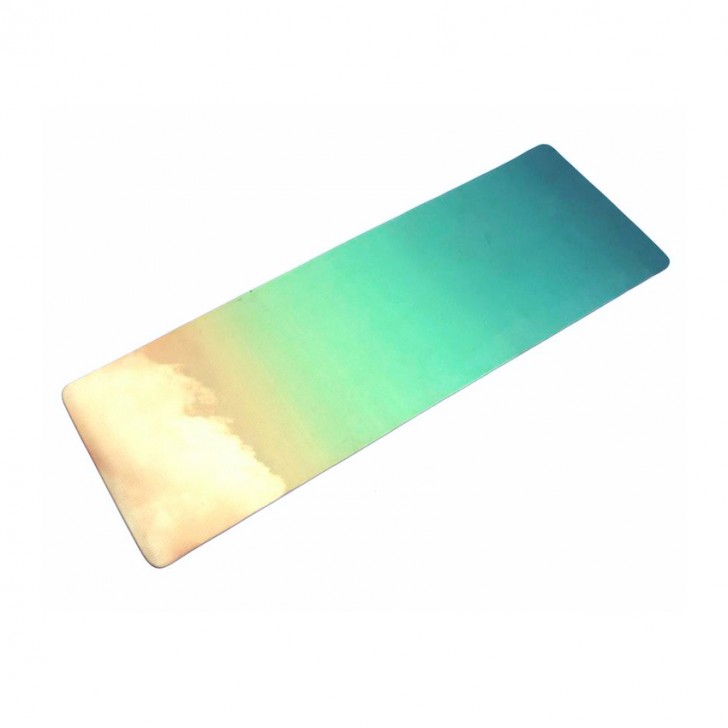 2. Part of a series of seven commissioned yoga mats for art and design powerhouse Grey Area, this mat by Eric Cahan (contact for price, greyarea.com) is printed with a sunset he photographed in East Hampton and is meant to be a catalyst for meditation and introspection.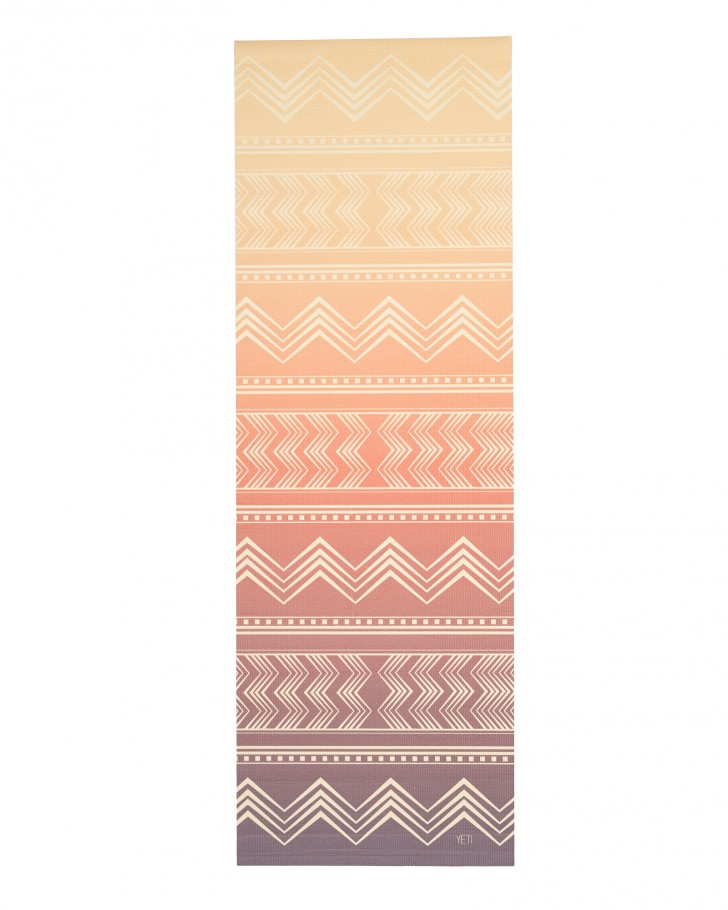 3. Given yoga's Eastern roots, it's understandable why so many mats on the market feature traditional Indian ornamental designs. However, when we look at a yoga mat, we see a blank canvas — the perfect opportunity for creative expression. We particularly can't get enough of the melding of two very on-trend themes (zigzags and ombré) in this mat by Yoga Yeti ($60, shopbop.com).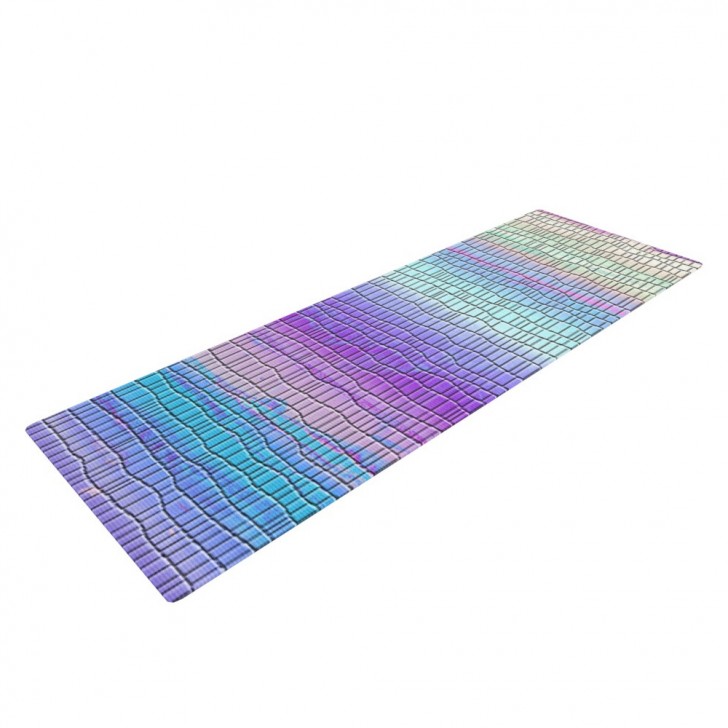 4. Surface designer Nina May has brought her unique sense of color and pattern to yoga mats in this blue and purple number ($82, wayfair.com) layered with an imperfect grid.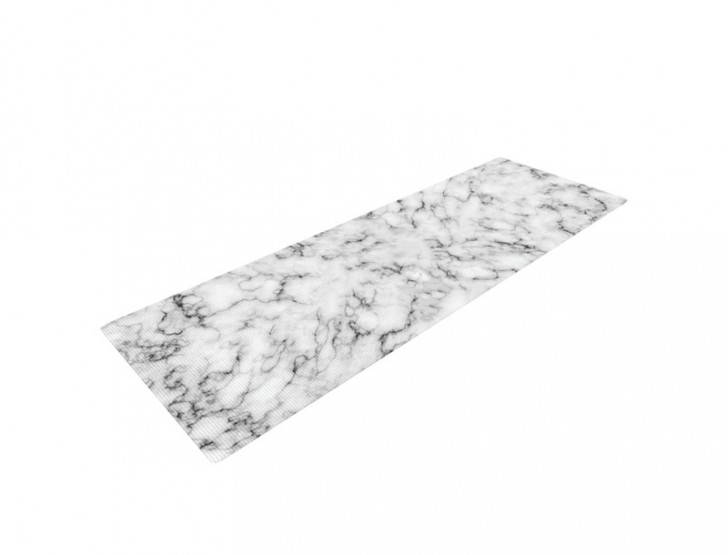 5. This marble mat by Will Wild ($90, fab.com) will surely be the envy of your local yoga studio. The only thing that could perhaps be more luxurious would be doing downward dog on a real slab of marble.