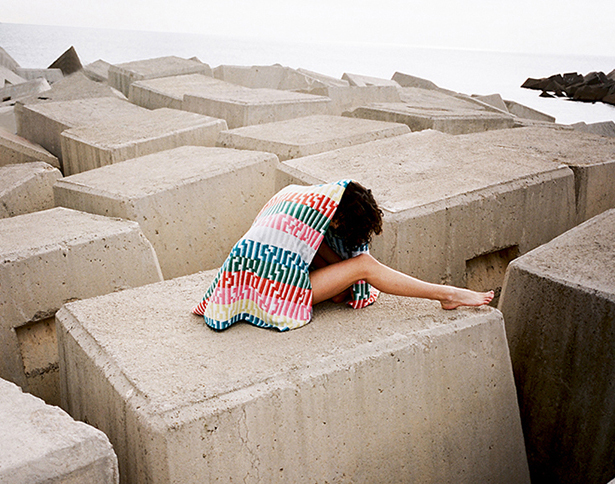 A periodic nod to object typologies both obscure and ubiquitous, featuring five of our favorite recent examples. Today, the subject is beach towels, whose increasingly complex graphic patterns offer more ways than ever to stand out on the sand.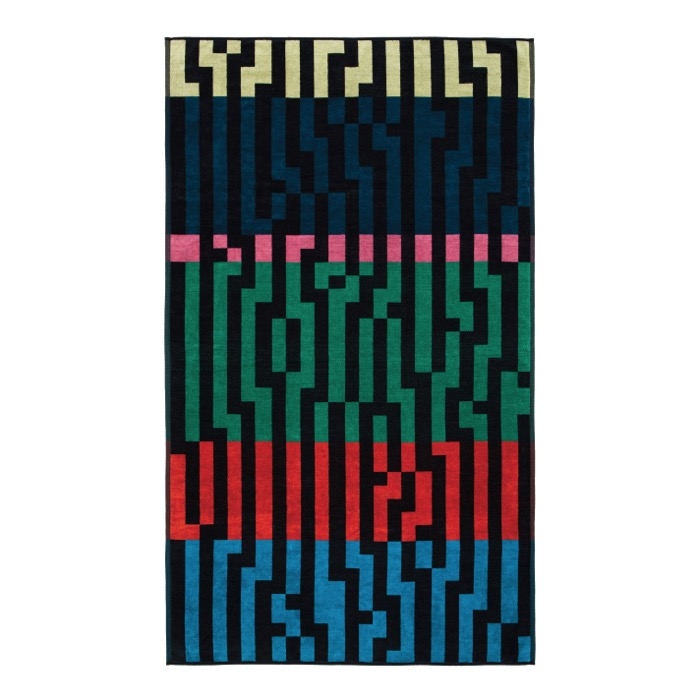 1. Cristian Zuzunaga's Multicolor Waves towel ($120, aplusrstore.com) — part of the Spanish designer's Bitmap collection — boasts a pixel-inspired pattern reminiscent of ocean waves and Op-Art. Velour on one side, terry on the other — as you do.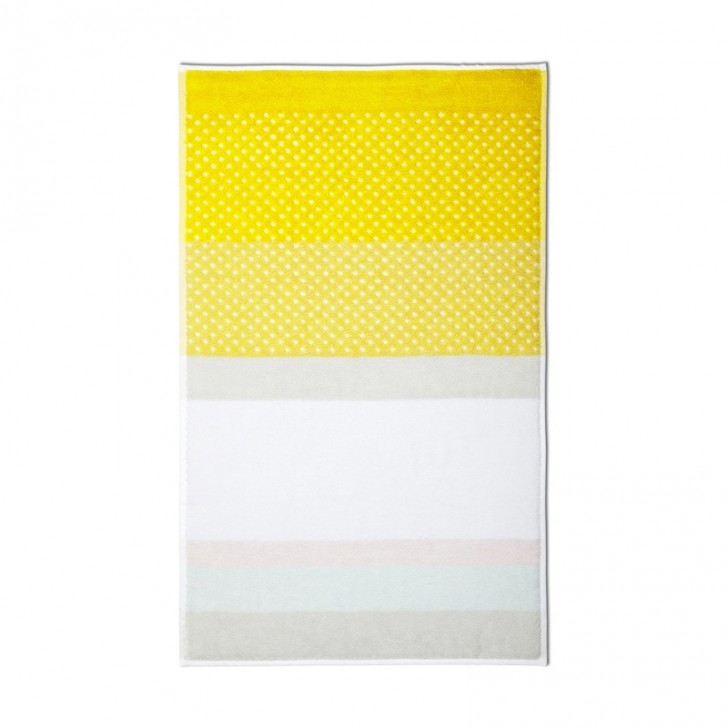 2. Scholten & Baijings' Pool Towel for Hay ($40, dwr.com) came out in 2013, but we've never tired of its happily layered stripes, dots, and divots. It's also basically the cheapest way to get your hands on a piece of design by the Dutch duo, a perennial Sight Unseen favorite.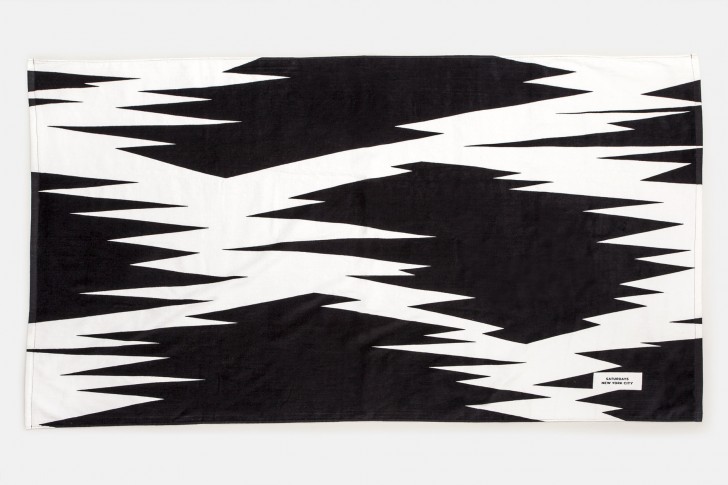 3. We found lots of black and white patterned beach towels, but this super simple Safari Camo Towel by Saturdays ($55, saturdaysnyc.com) might be our favorite. (It's also the most man-friendly on our list!)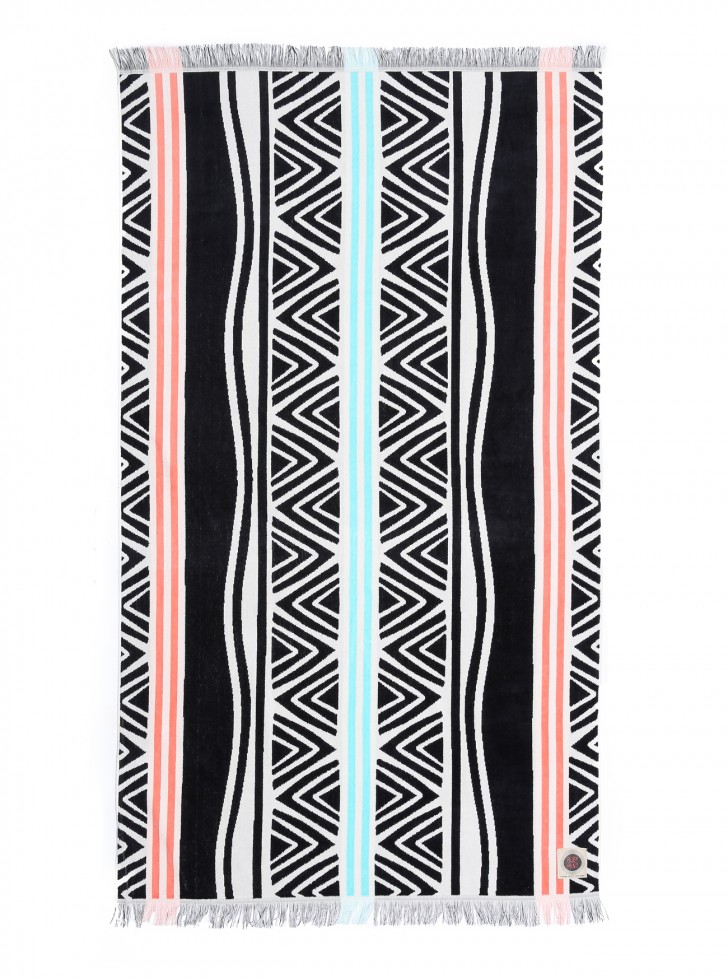 4. Excellent color palette and patterning on this Tropicana towel by Ruby Mint ($78, shopbop.com), a newish, California-based swim brand.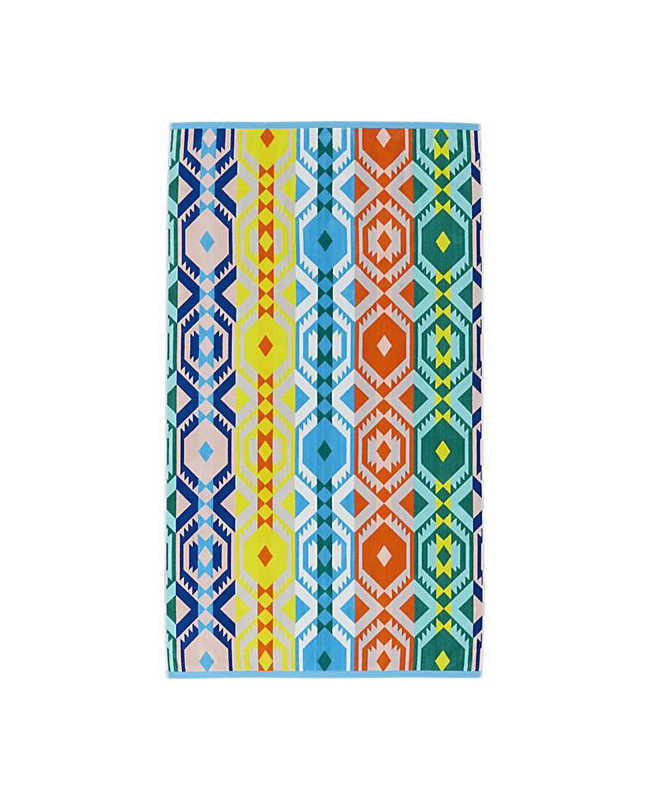 5. Brooklyn designer Aelfie Oudghiri has been collaborating with CB2 for months now, applying her whimsical prints to everything from copper-foil pineapple pillows to Albers-inspired wool rugs. Her latest is this Kilim Stripe Beach Towel ($29.99, cb2.com), which reimagines traditional Turkish patterns in hot-weather hues.