06.26.15
Top 5: Transparent Jewelry
A periodic nod to object typologies both obscure and ubiquitous, featuring five of our favorite recent examples. Today, the subject is transparent jewelry, which has evolved beyond its '60s pop connotations to encompass designs both subtle and edgy.

1. Most of our favorite examples of Plexiglas and acrylic jewelry skew simple, combining transparent elements with neutral colors and metals, but Stella McCartney's bangles ($230, ssense.com) deftly incorporate color — there's also a version with acid-yellow stones.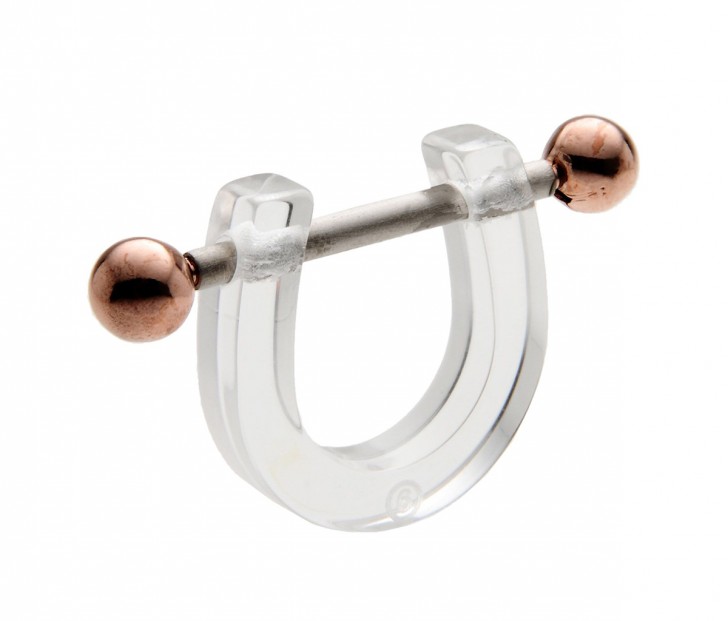 2. I own the bracelet version of Maison Margiela's MM6 Bolt ring ($85, yoox.com), which is pictured at the top of this post; it, and the barrage of compliments I get each time I wear it, actually inspired this story. The ring version might be even more interesting/unexpected, though.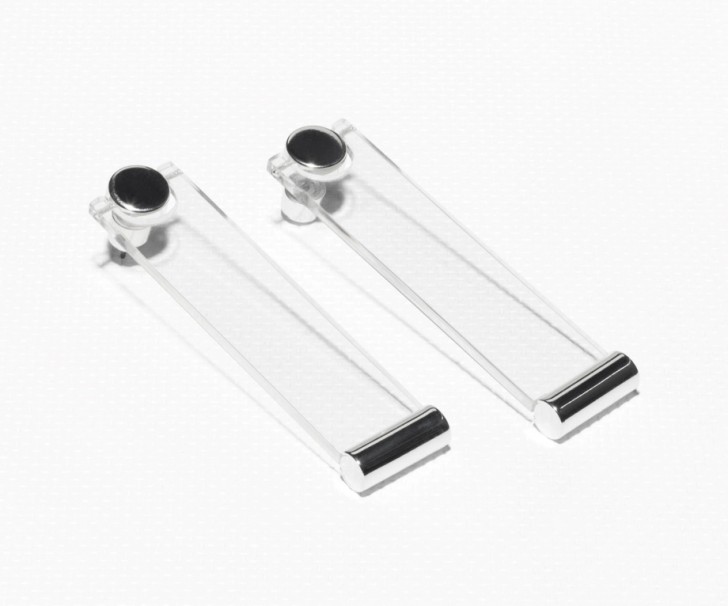 3. We're hoping that these acrylic panel earrings from & Other Stories ($39, stories.com) are a sign that the teeny tiny earring-design trend is on the wane — we've seen more than enough variations on the microscopic line or shape stud and are ready to wear something with a little more personality again. Right?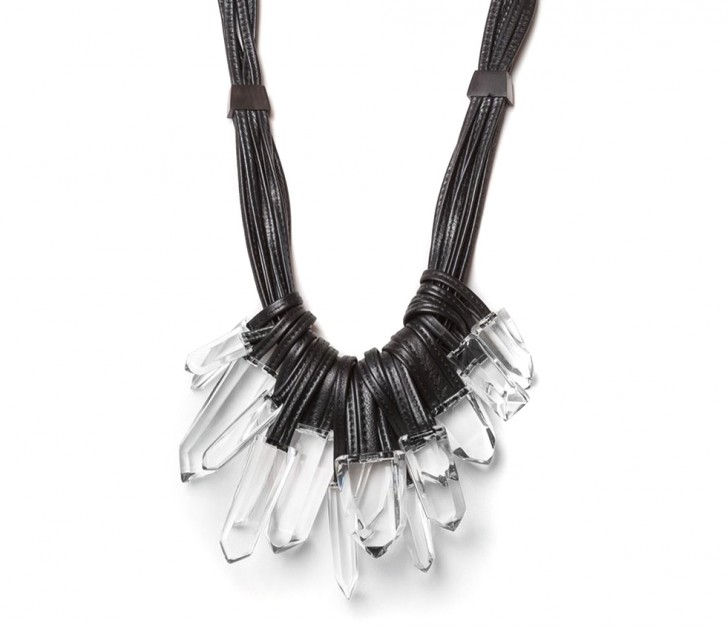 4. And speaking of personality, this leather and faux-crystal number by Danish studio Monies ($1,250, farfetch.com) isn't for the feint of heart (nor is its pricetag). It's HUGE though — click here to see it to scale.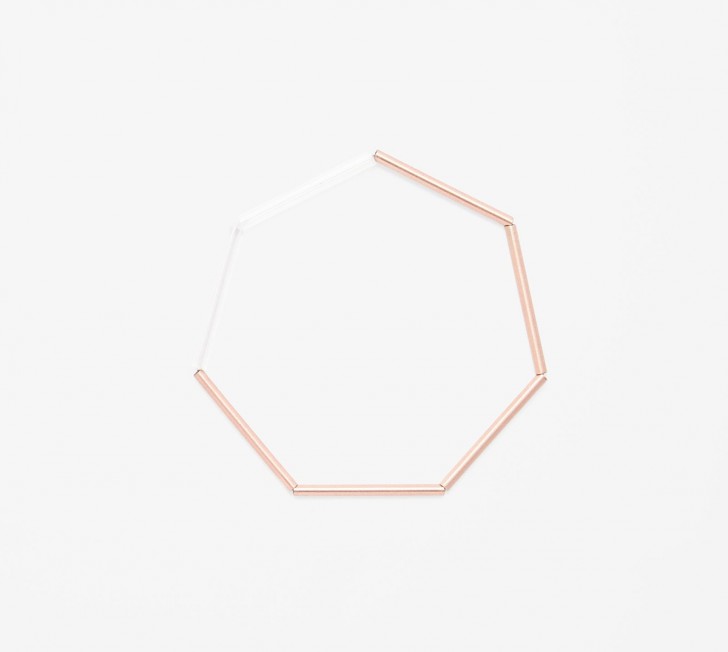 5. Minimalists may gravitate towards this simple, heptagonal metal-and-glass bracelet from COS ($9, cosstores.com) instead, which also comes in silver.
Head on over to our Pinterest board to see some more of our transparent favorites!