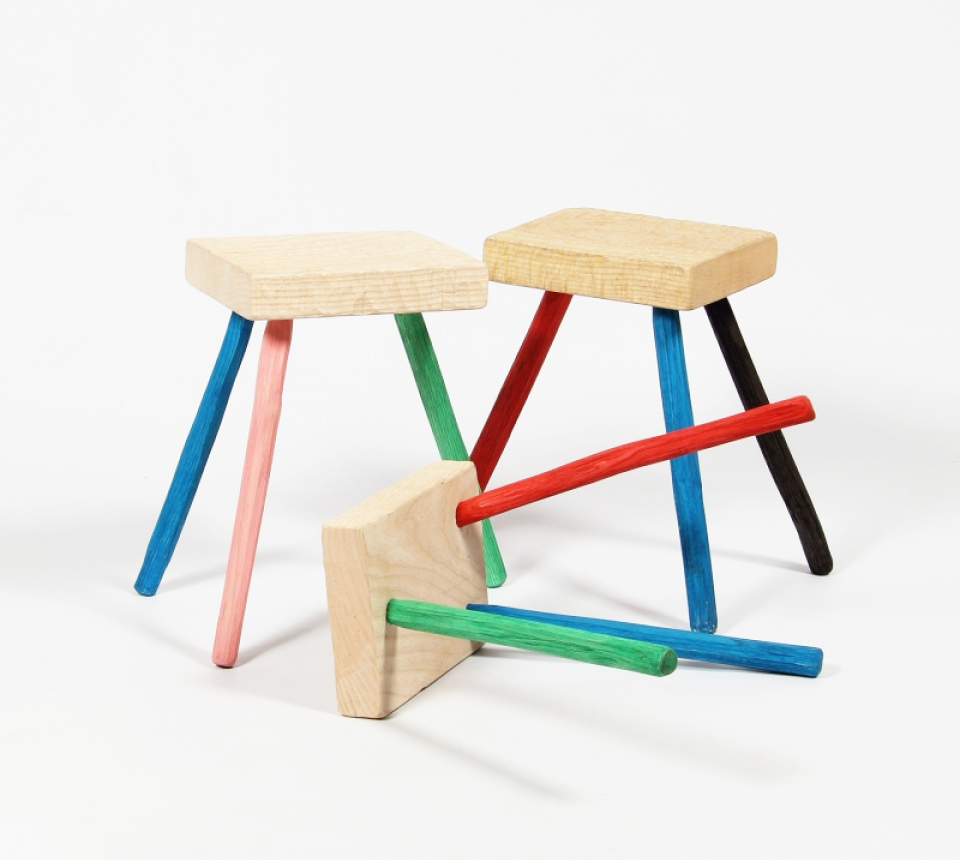 A weekly Saturday recap to share with you our favorite links, discoveries, exhibitions, and more from the past seven days. This week, a drool-worthy closet tour, a much-anticipated nail art collaboration, and a colorful update on one of our favorite pieces of furniture, the three-legged stool from Makers & Brothers (above). 
Links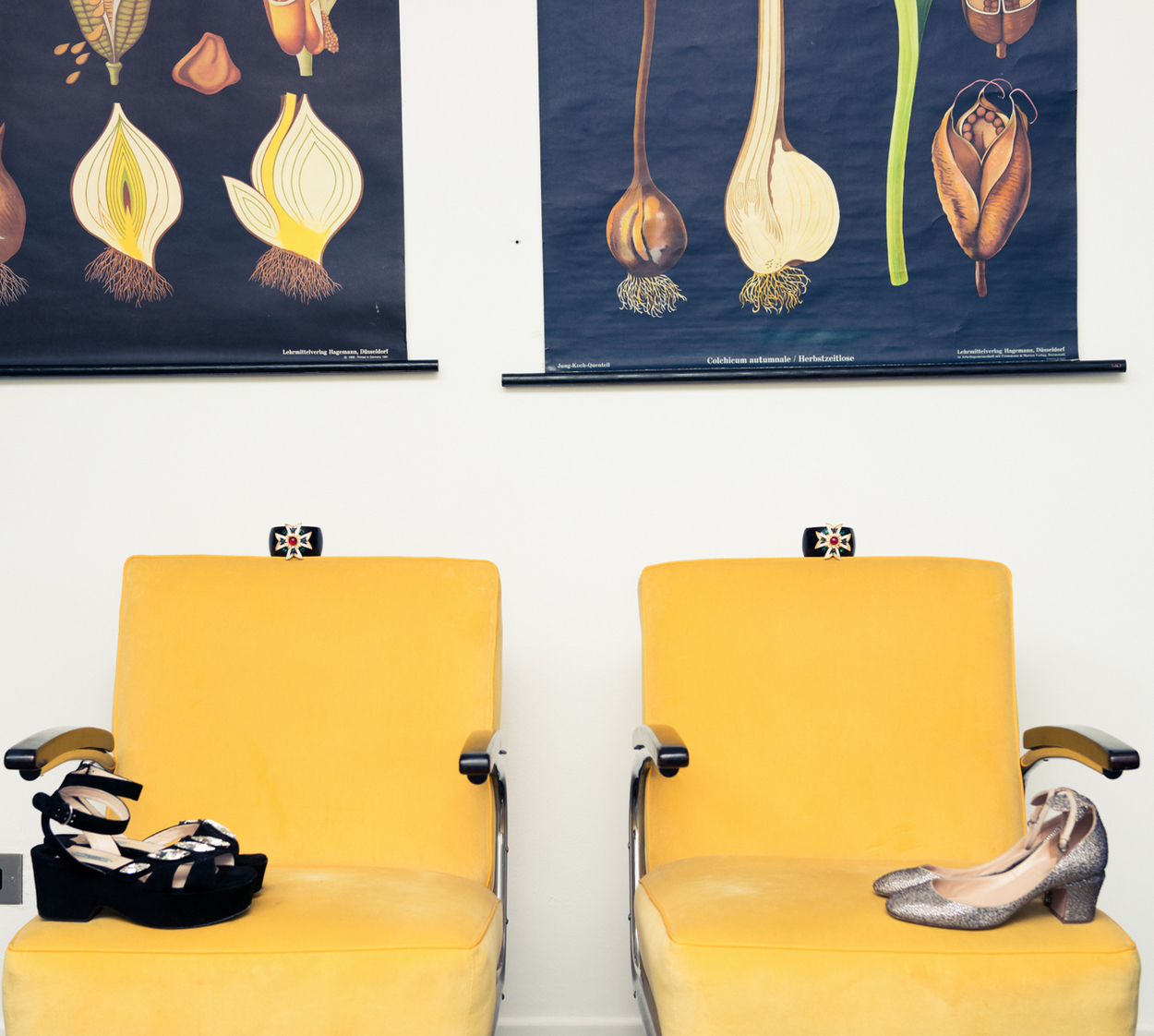 In Milan this year, one of the high points was visiting the apartment of designer Nicolas Bellevance-Lecompte. He had just completed an incredible renovation, and on display were a series of stunning new tables by Oeuffice, the design studio Lecompte runs with Jakub Zak. However, we could be forgiven for barely noticing the tables at first, for they were covered with the most amazing haul of vintage jewelry we've ever seen — architectural necklaces and Memphis-y clip-on earrings by Pierre Cardin, YSL, and the like, all part of a pop-up curated by J.J. Martin of LaDoubleJ.com. We were naturally psyched this week then to spot a tour of Martin's closet on The Coveteur — with an apartment almost as good as the clothes.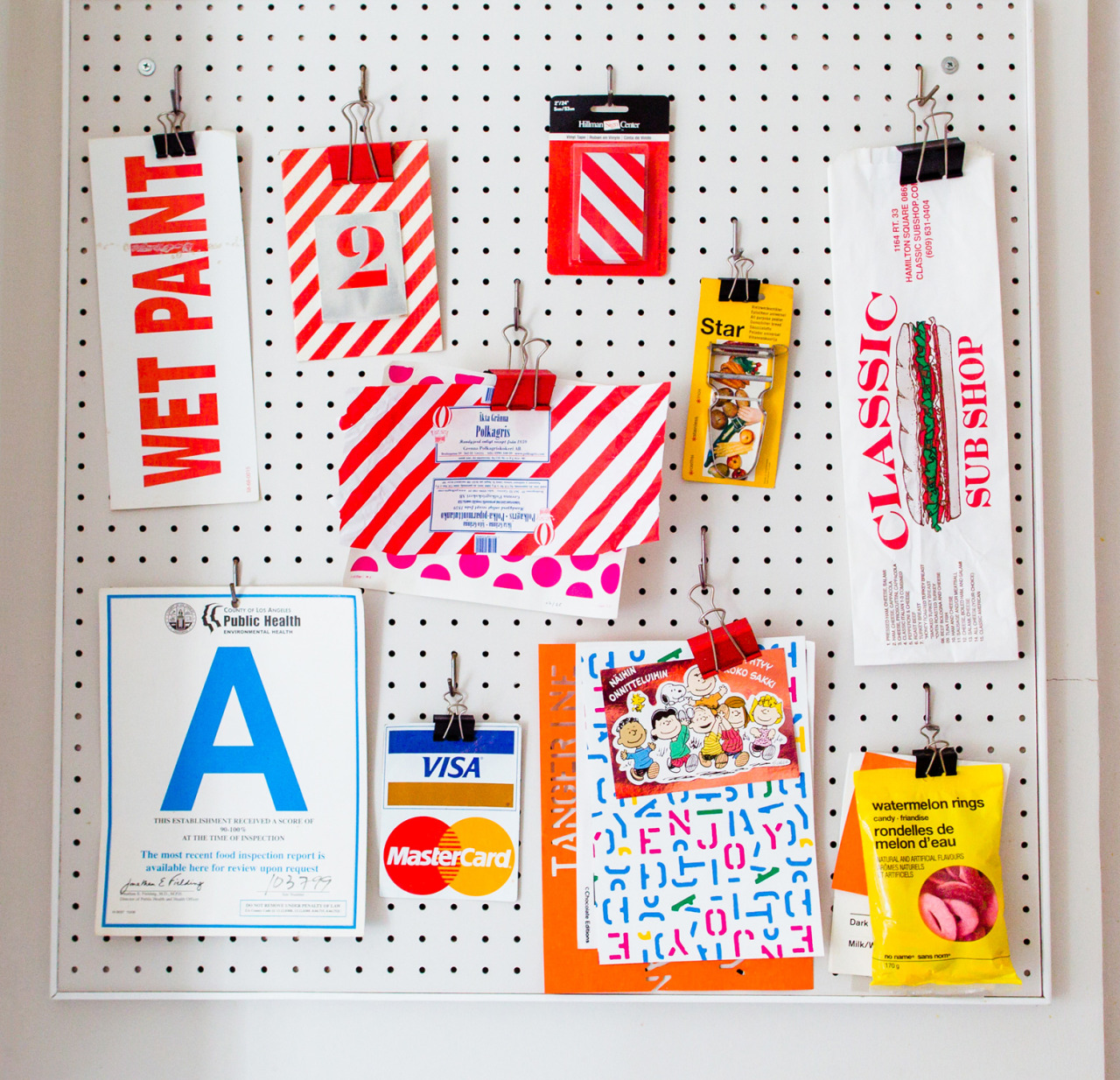 We also loved this peek inside the studio of Mary Matson (who was the subject of one of the first home tours we ever published!). The Brooklyn- (though soon-to-be Los Angeles–) based illustrator recently completely a series of elephant drawings for a temporary J. Crew storefront in East Hampton — home base while the original location is renovated after a fire. Here's a glimpse at Matson's inspiration pegboard.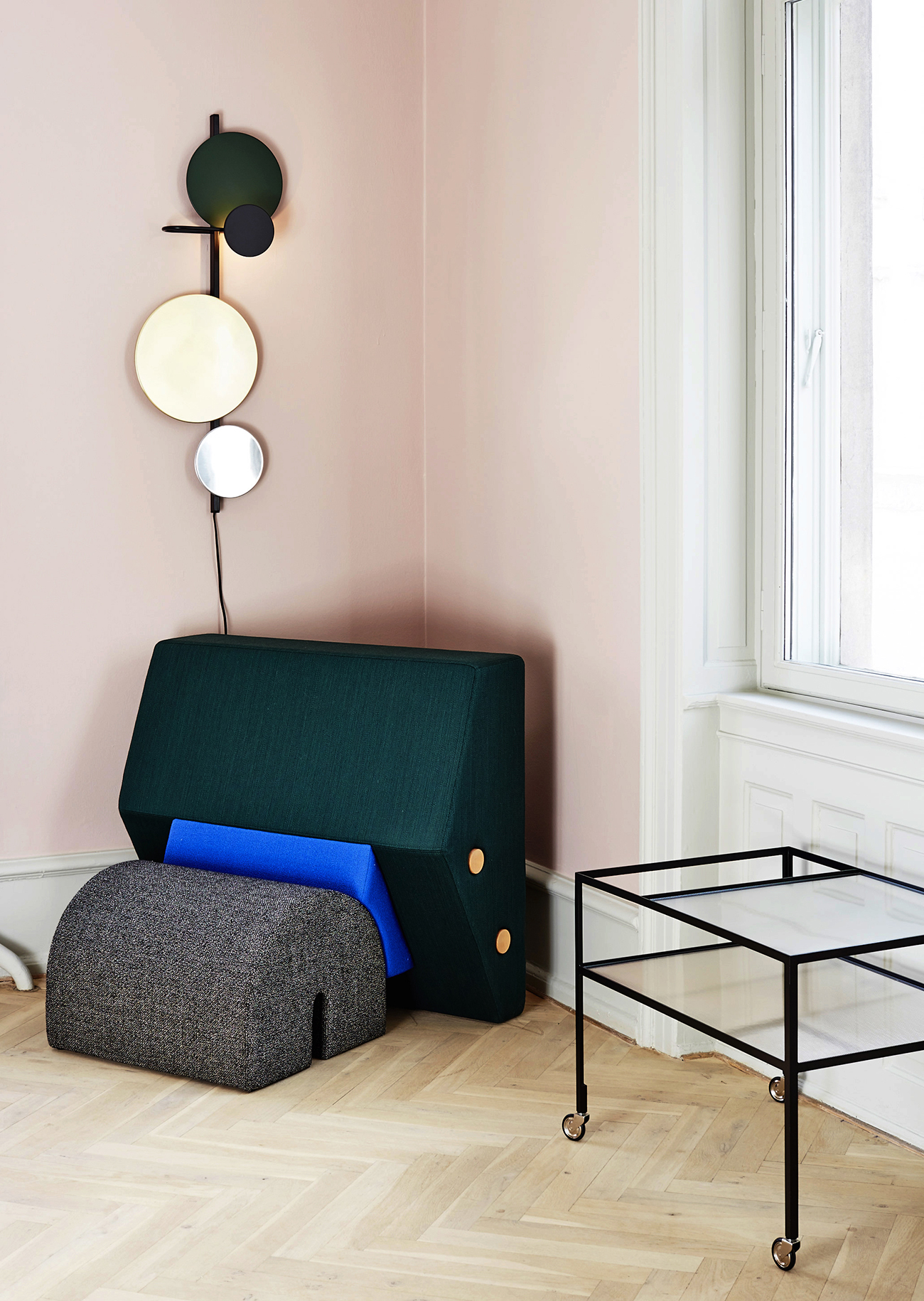 At the Kinder Modern booth at Collective this year, we spied the beautiful Planet Lamp by Dutch designer Mette Schelde, but it proved impossible to photograph in those surroundings. Finally this week we found a photo that does the lamp — which features movable magnetic discs — justice: side by side with another favorite of ours, the Keystone chair by Os & Oos, at the Please Wait to Be Seated showroom in Denmark.
Discoveries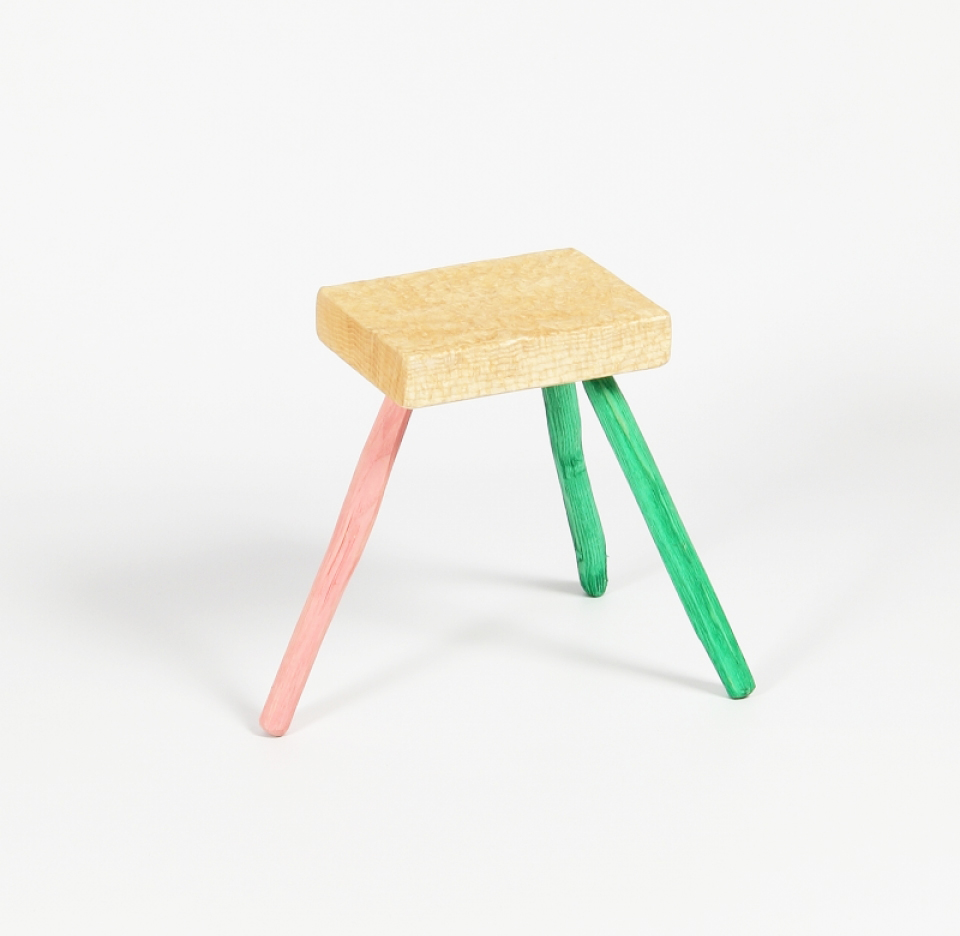 The three-legged stool by James Carroll for Makers & Brothers is nothing new — after all, way back in 2012, we hosted a workshop with the Irish maker during design week, where he chiseled and chopped his way through a whole pile of them. But a few months ago, the brothers quietly dropped this colored beauty onto their site without much fanfare. Now you can choose one of the preset combinations and colors on offer, or choose your own configuration; the legs are colored blue, green, pink, red or black using a water-based stain.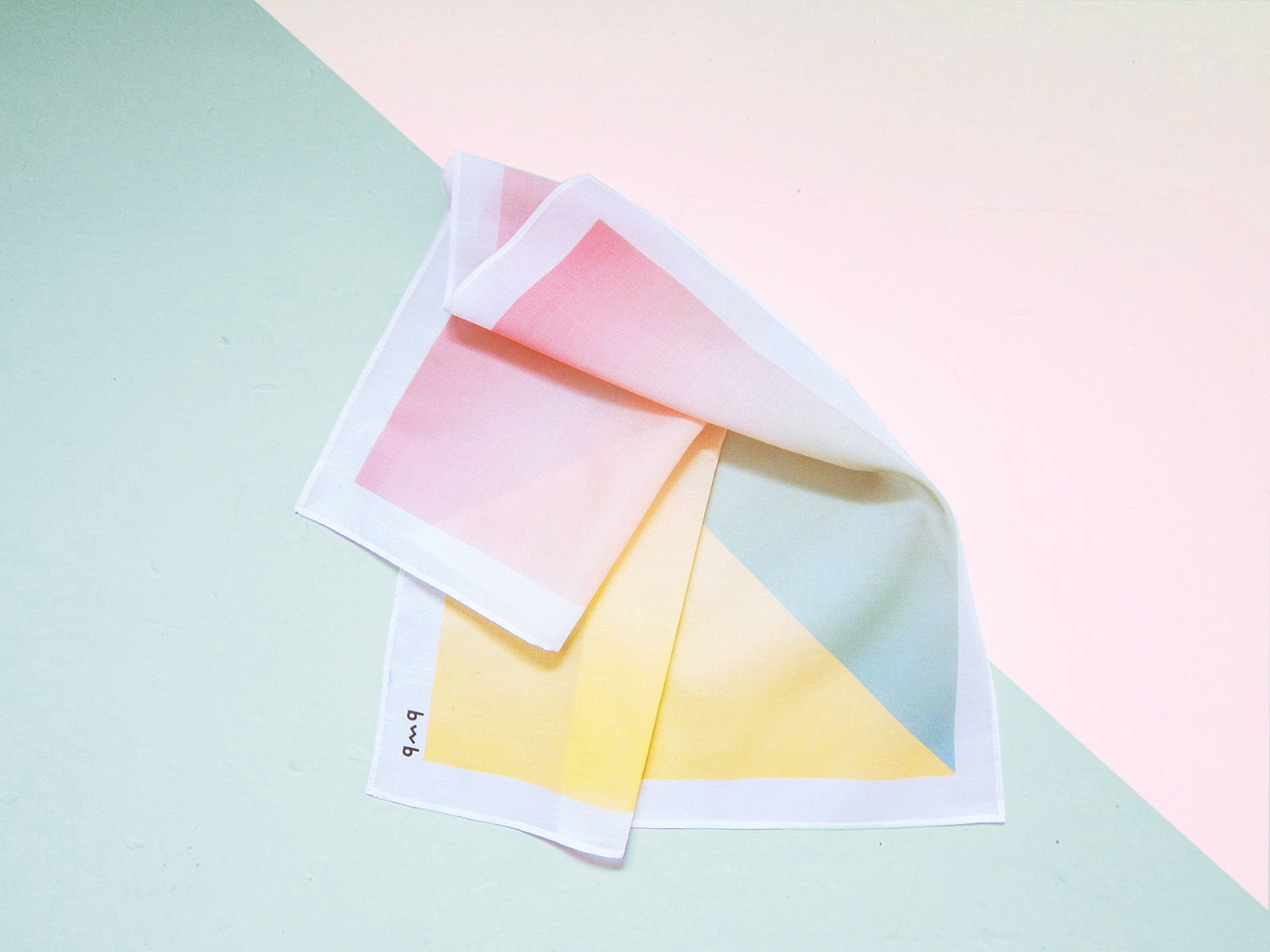 Last year, we featured a series of thin, colorful tables called Bordbord, created by Swedish art director Camilla Ödmo. This week, we were happy to hear news that Ödmo is expanding the Bordbord brand, first to the pastel scarf prototypes above, and soon to ceramics. We'll be keeping an eye out for sure.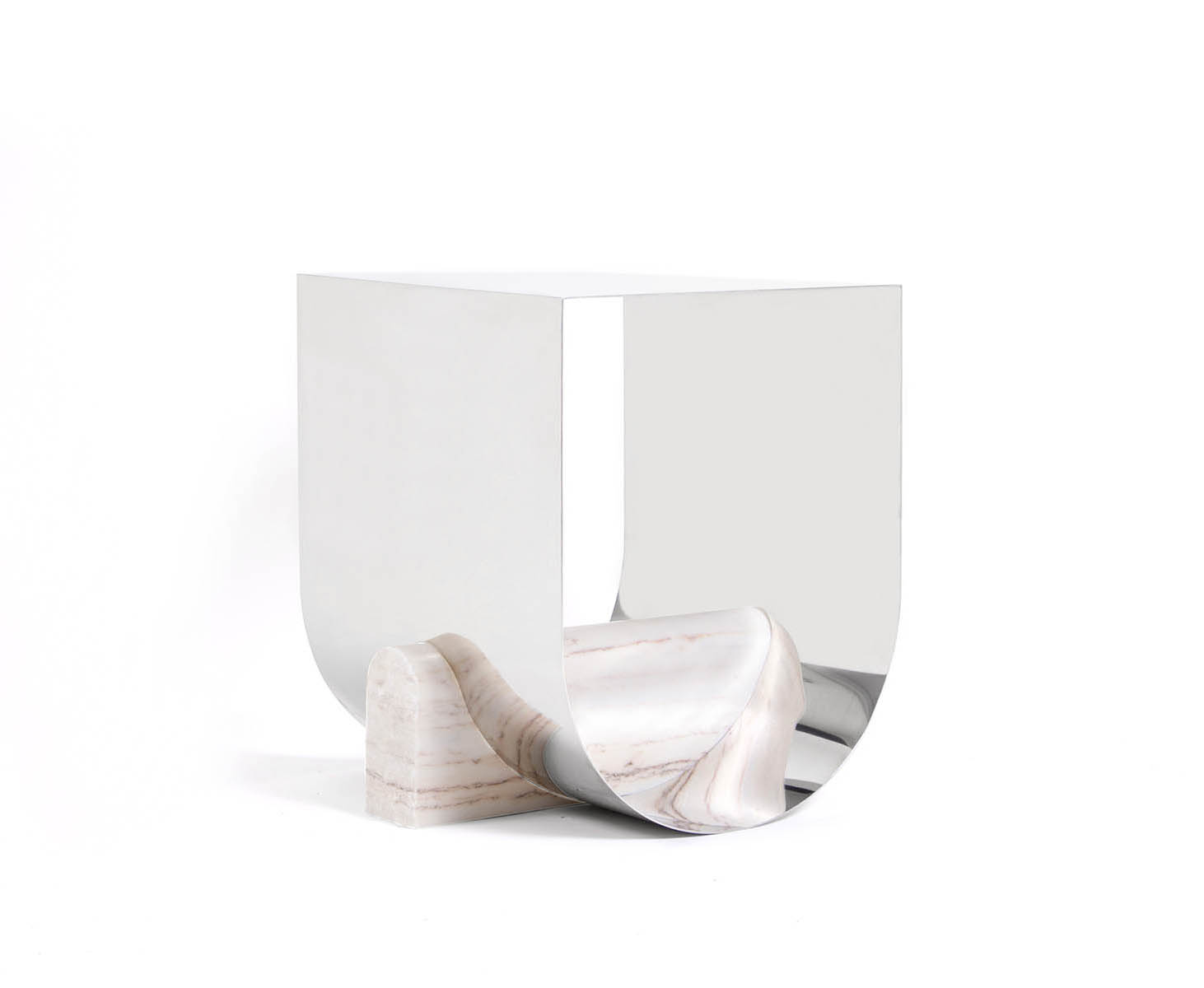 Another Sight Unseen alum with a rad new project: Jinsik Kim, an ECAL grad now based in Seoul, whose projects tend to explore the juxtaposition of elemental materials. His geometric HalfHalf tables are made from mirror-polished stainless steel and marble; their shapes recall some of the work Kim has done as part of the group Fact Non Fact as well.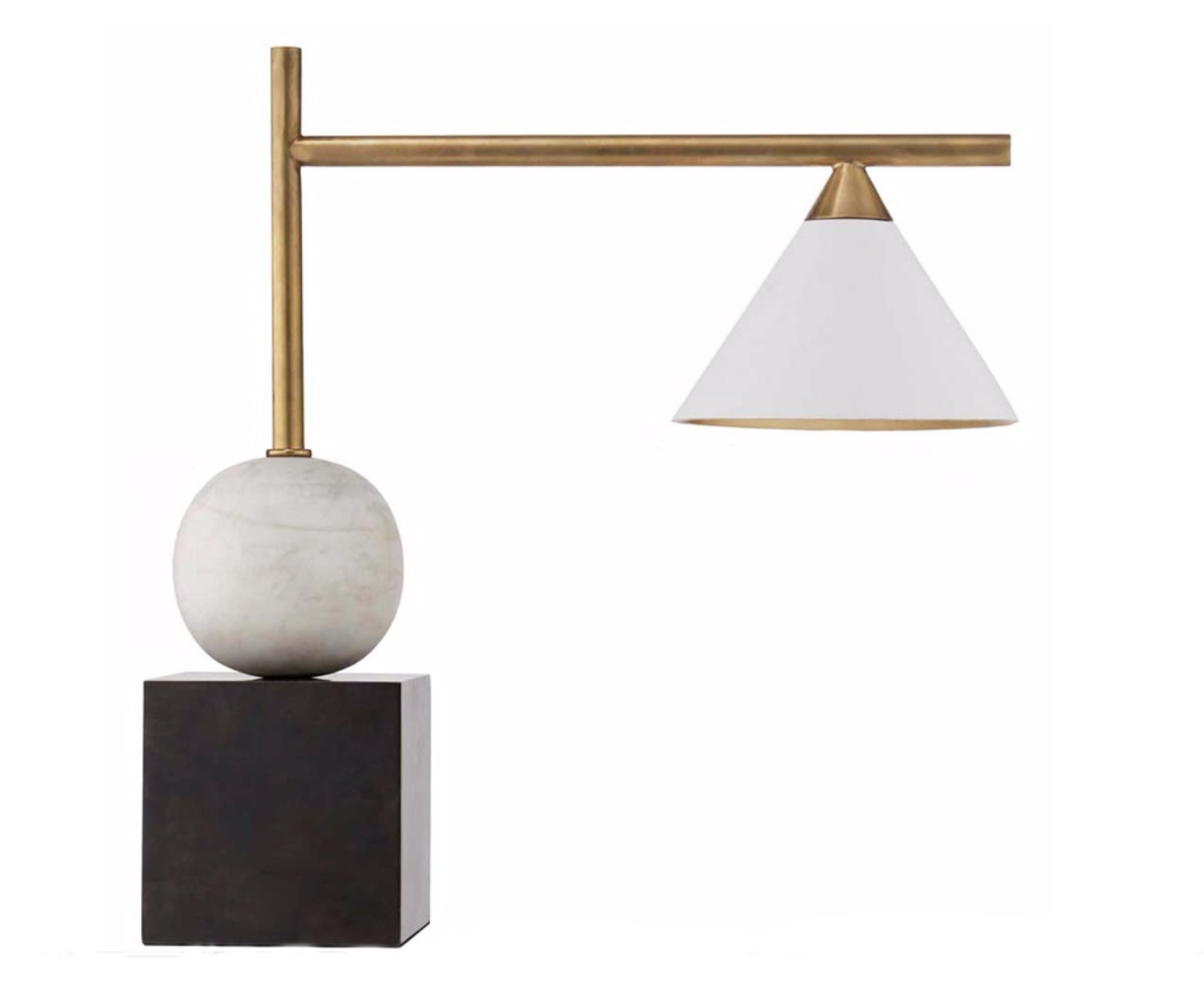 Speaking of elemental materials, we recently came across this amazing mixed-metal desk lamp while poking around Kelly Wearstler's online shop. Called Cleo, it's made from antique burnished brass, stone, and bronze; it's also available in an even more dramatic floor version.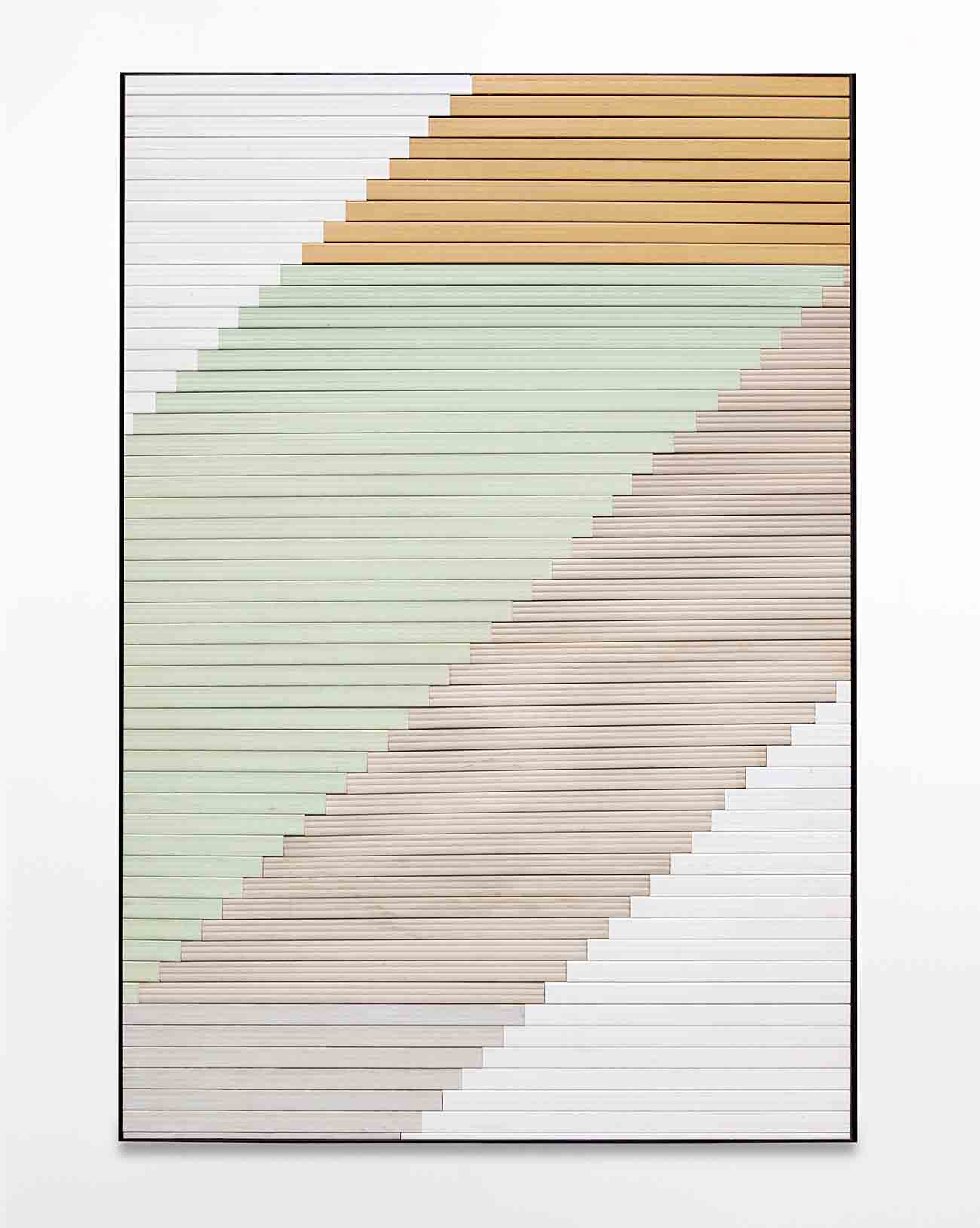 Ryland introduced us this week to the website of Frutta, a gallery in Rome with a stellar roster including Alek O., a Buenos Aires–born artist who now splits time between London and Milan. We particularly like her series of plastic painted shutters, which she showed last year at Frieze London.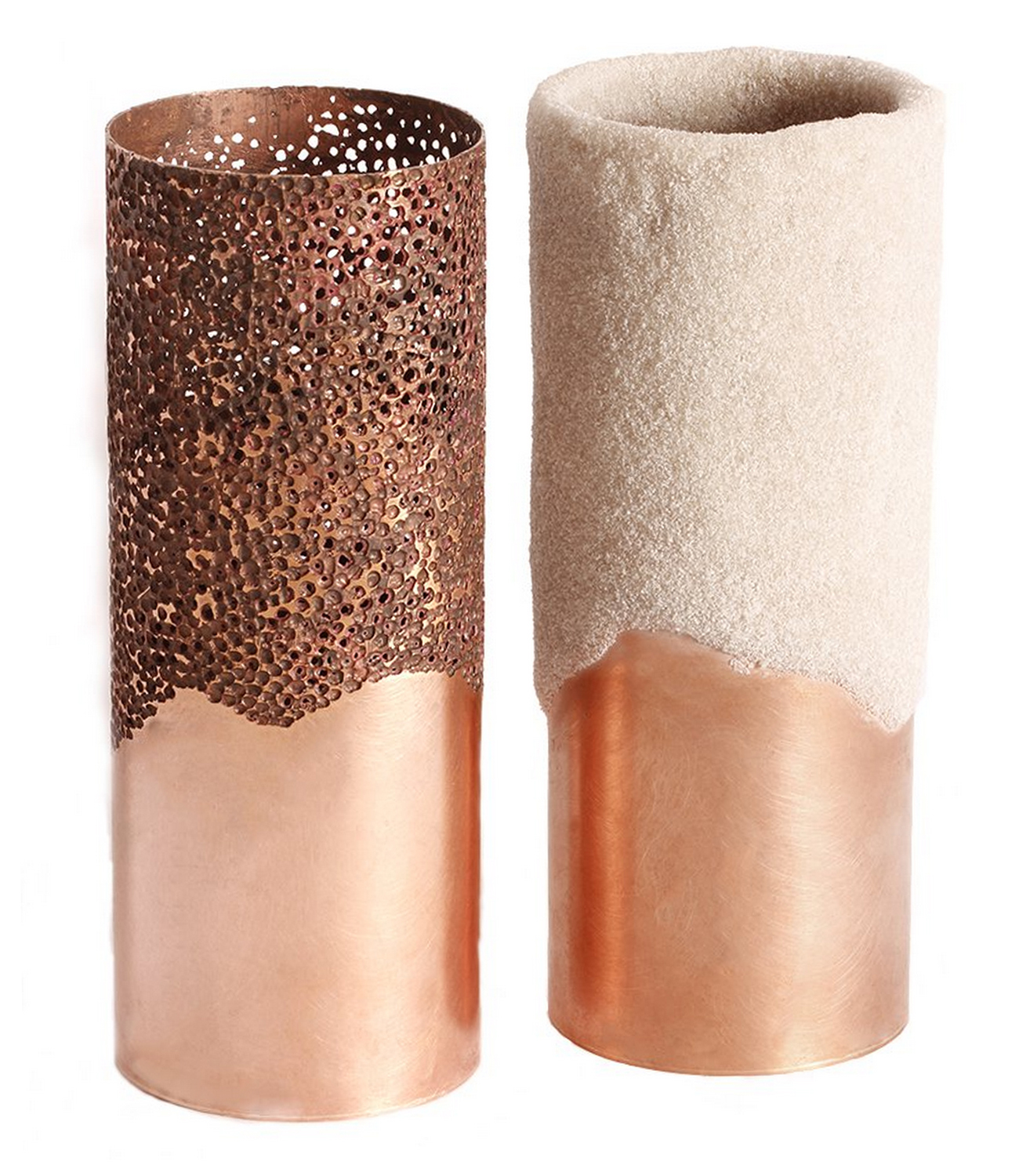 Last week, we ran through our favorite up-and-coming designers from Show RCA, but it's possible we may have missed a few! We love these copper, resin, and marble dust vessels by jewelry grad Joanne Bowles, who explored in her thesis what happens to an object that's been buried underground.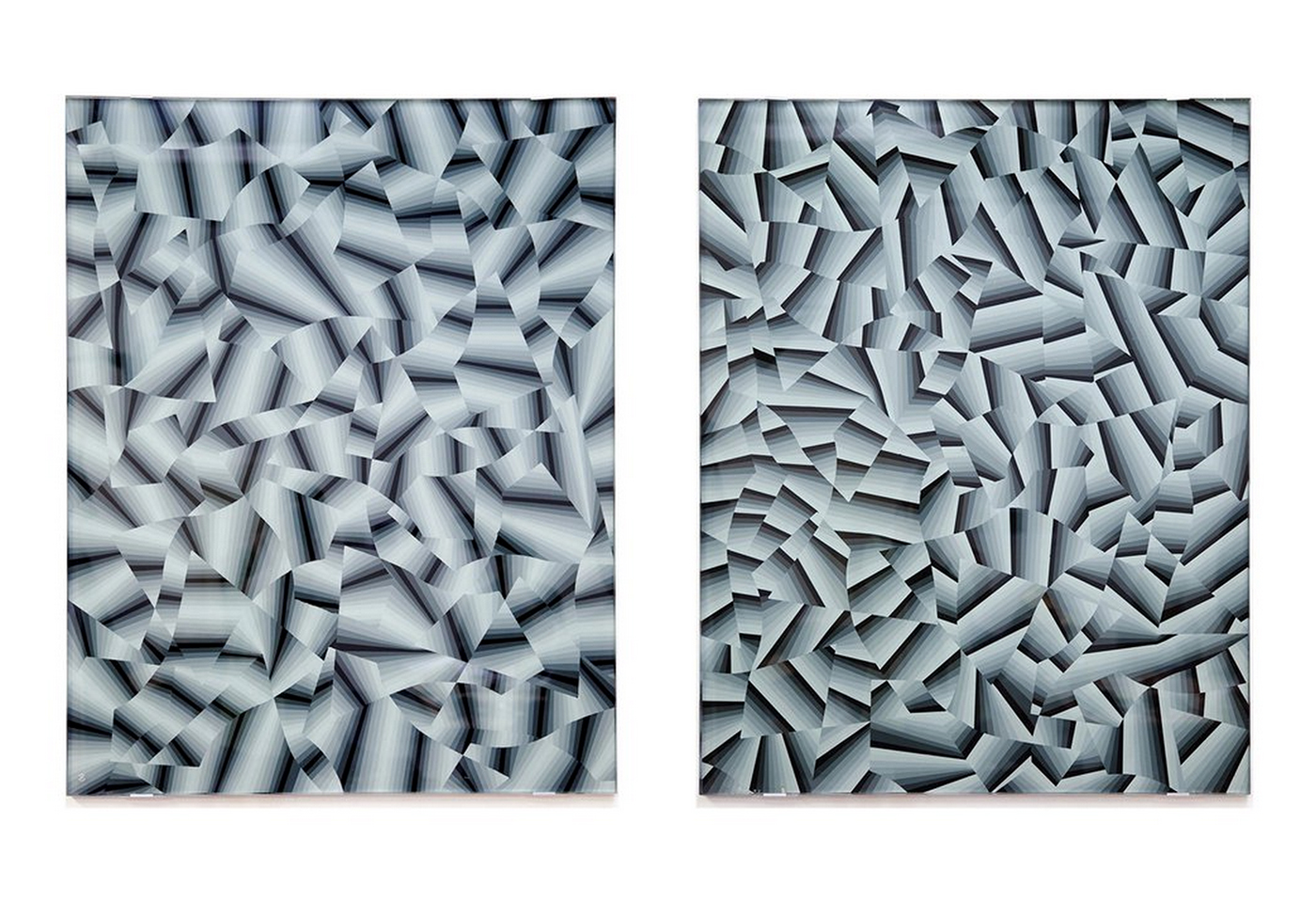 Likewise, we wanted to tip our hat to these spray paint on glass paintings by Jacob Wolff, a sculpture grad who has also memorably applied such patterns to a greenhouse as part of his project.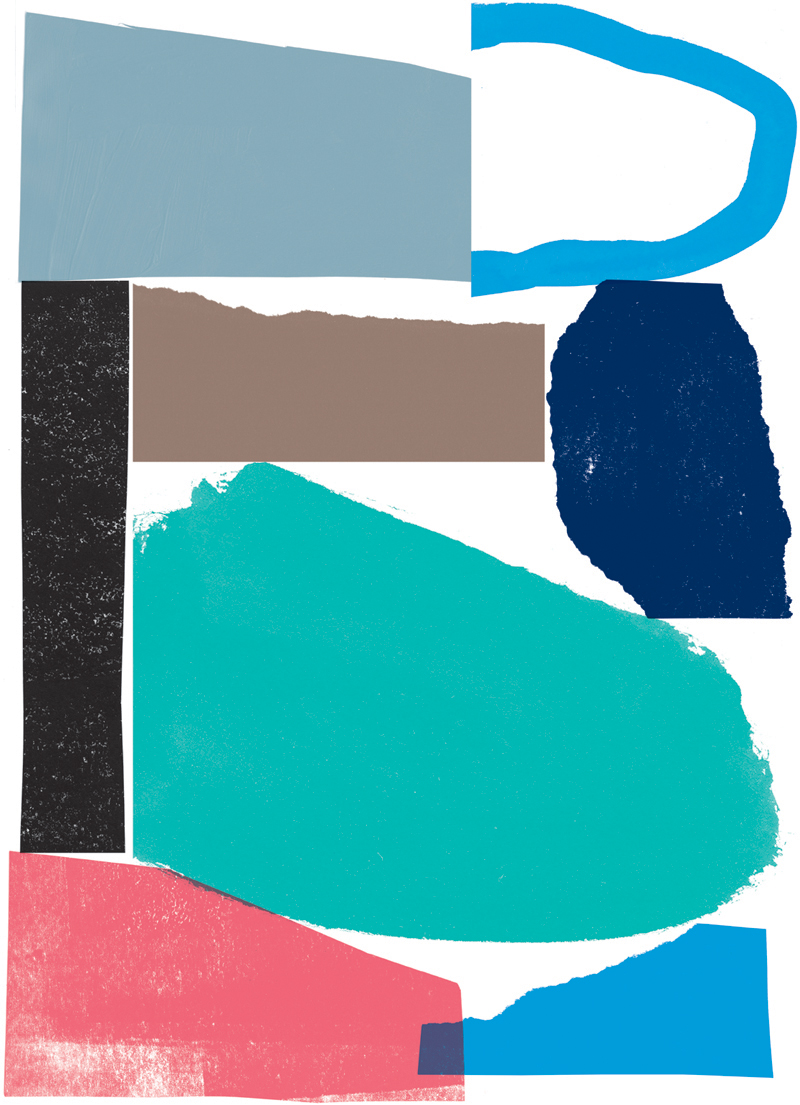 We featured Nous Vous as a collective a few months back, but we remained fascinated by its three members, who maintain full, distinct practices on their own as well. Our story on Gur Rugs last week had us delving into the work of illustrator Nicolas Burrows, whose linocuts, digital prints, and collages we're really feeling right now.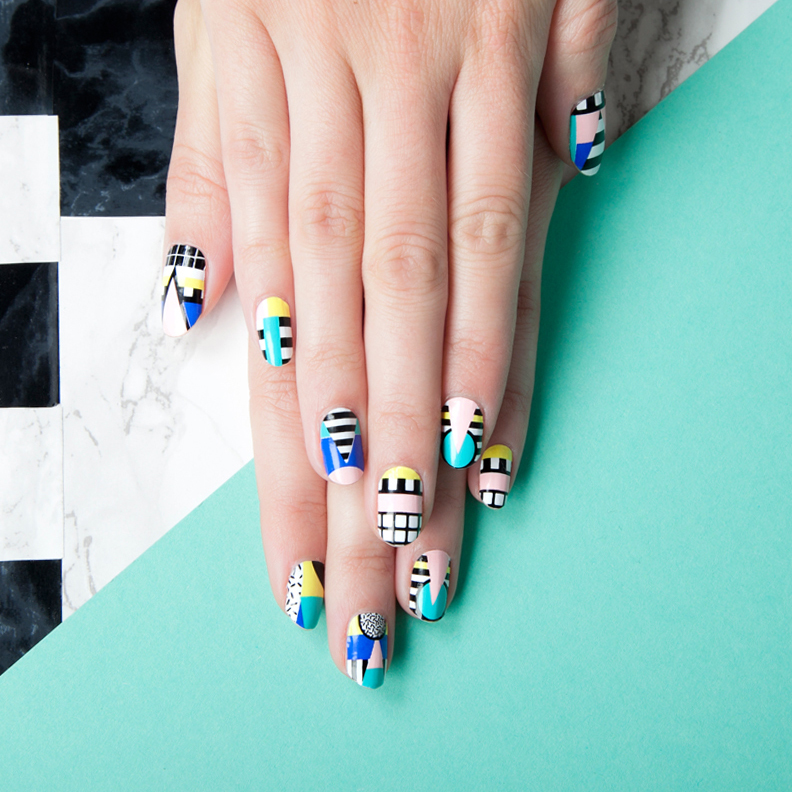 We've actually been waiting for someone to spearhead this collaboration for a while, and now it's finally happening: Camilla Walala nail stickers! Courtesy of the French brand Alfa K. (whose other offerings are also pretty great).
Exhibitions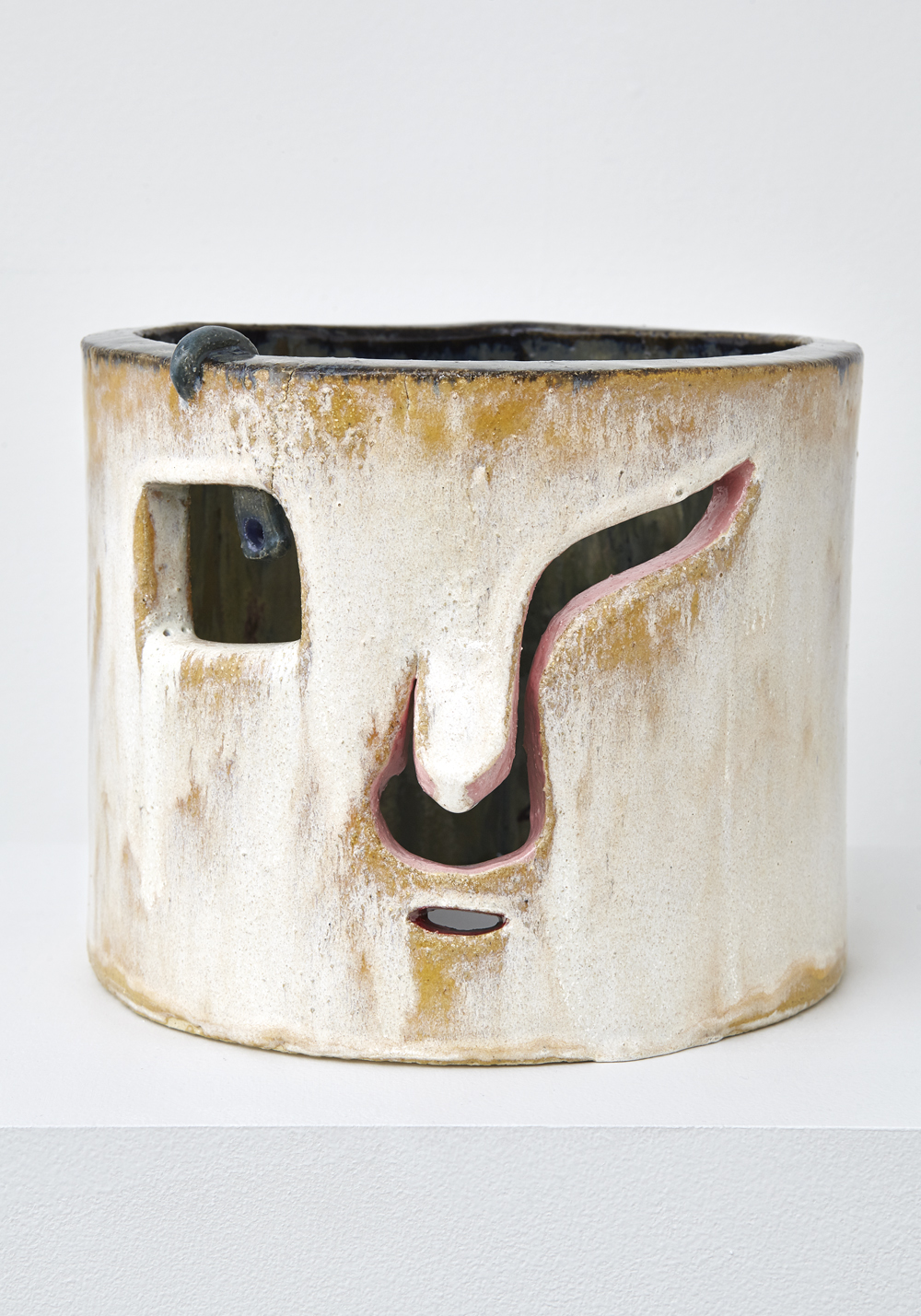 On at Thomas Duncan Gallery in LA right now is an exhibition curated by Matt Paweski, which examines the studio exercises artists do while preparing and making work. Called "Calisthenics," the exhibition focuses primarily on figurative work, which isn't normally our favorite; however, we do like these somewhat creepy face stoneware pieces by artist Bruce M. Sherman. View the rest of the work here.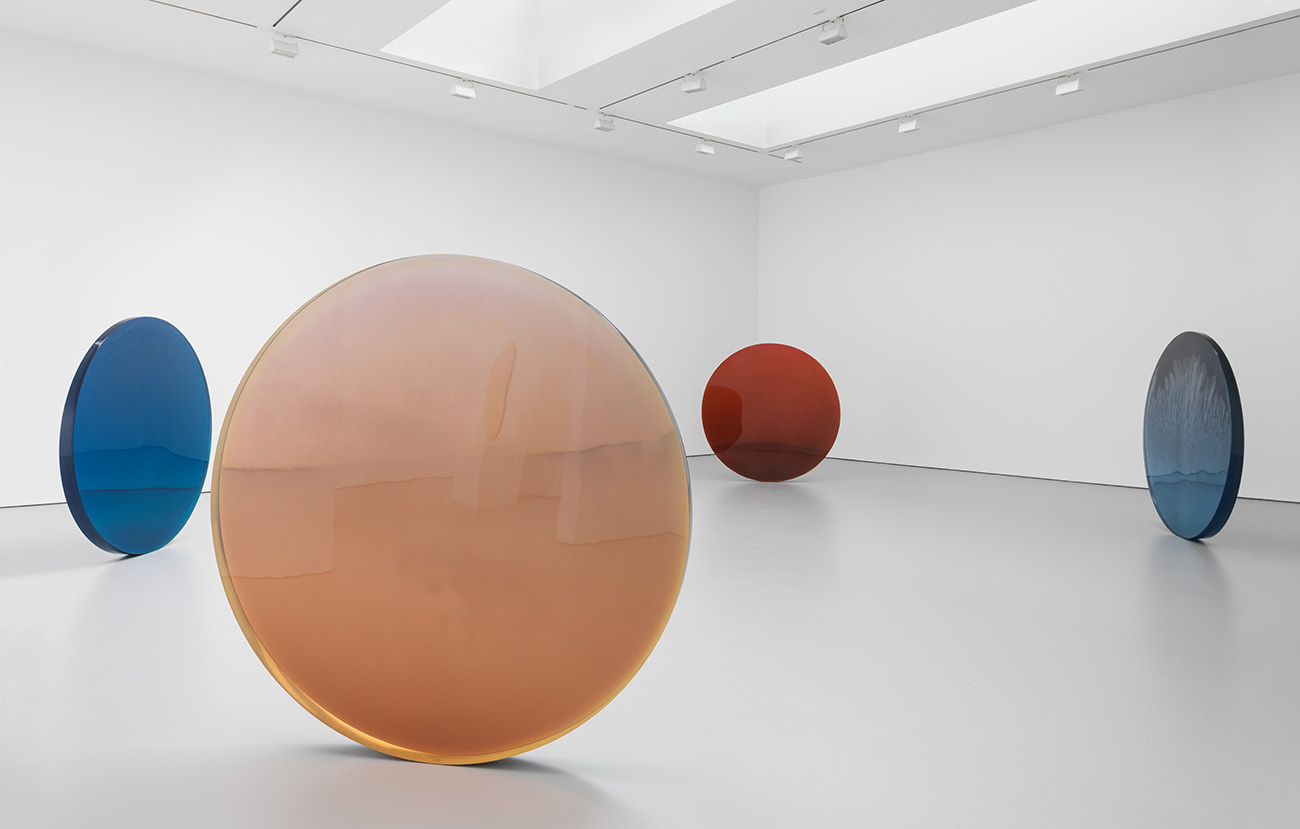 We're basically planning to play hooky one day next week because there's so much goodness happening at New York's Chelsea galleries right now. Top on our list of can't miss shows are Guy Yanai at Ameringer McEnery Yohe and the DeWain Valentine exhibition at David Zwirner, the artist's first New York exhibition in more than 30 years. (If you're a faithful reader of this site, you'll know that Valentine is a longtime obsession of ours.)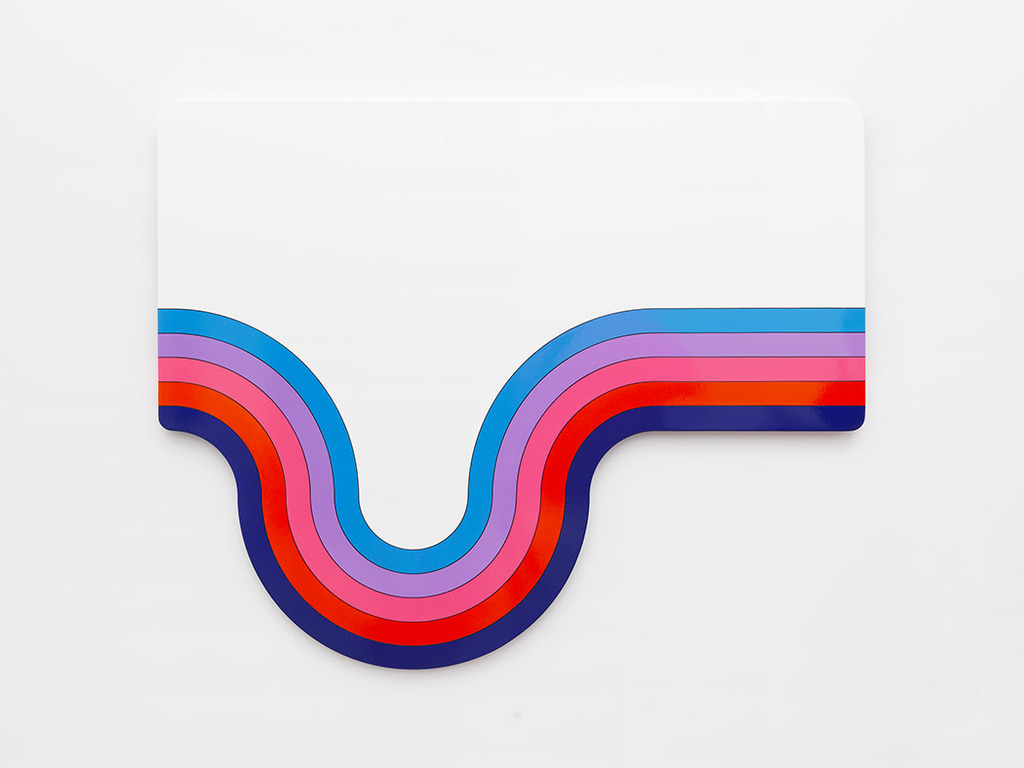 We'll also be stopping by Marlborough Chelsea, where we're very eager to see the work of Greg Bogin in person. Who wants to join us?! Happy weekend!