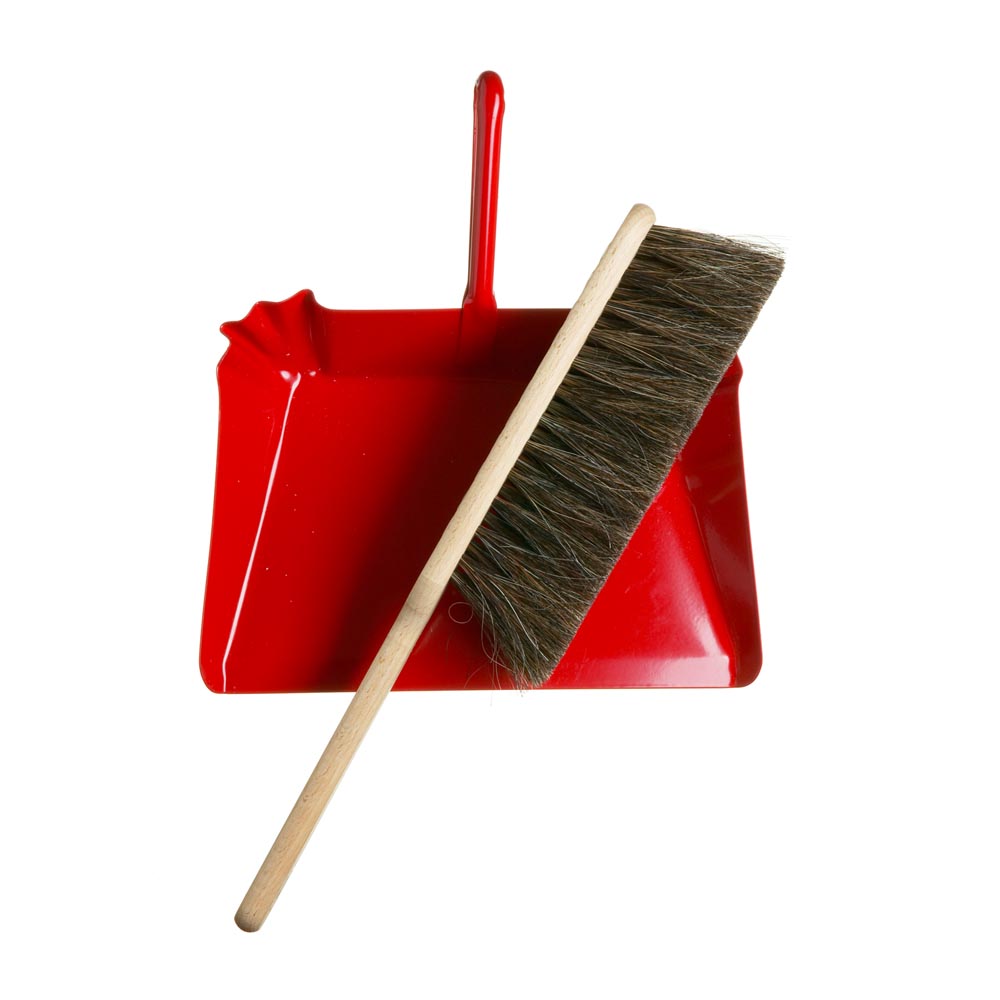 A periodic nod to object typologies both obscure and ubiquitous, with five of our favorite recent examples highlighted in each post. Today, the subject is dust pans, whose utilitarian beauty is being rediscovered by a new generation of retailers and designers. 
1. For Kiosk's Swedish Dustpan and Broom ($56, shop.cooperhewitt.com), Kiosk founders Alisa Grifo and Marco Romeny scoured Scandinavia for the perfect broom — handmade by a late 19th-century foundation that employs the visually impaired — and a dustpan in the shop's signature red, made by a small Swedish factory called Nyby.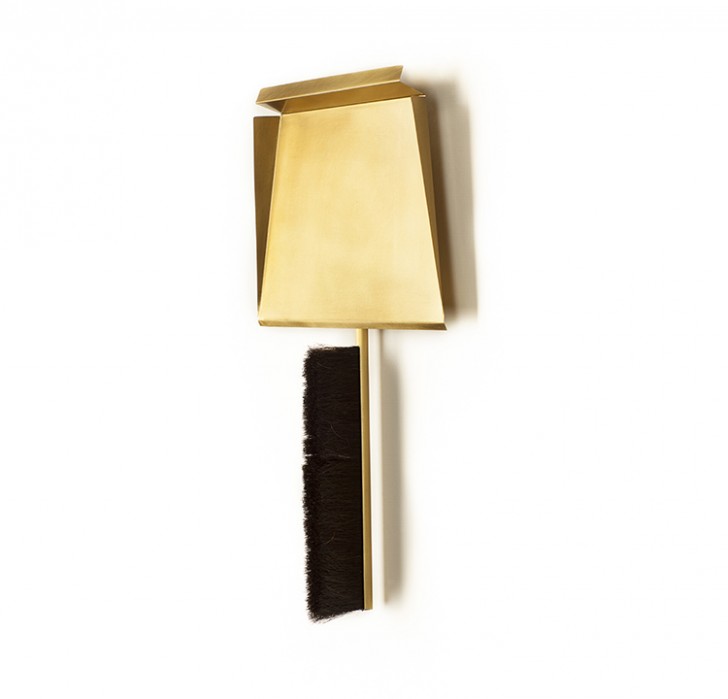 2. Gentner Design's Sweep ($185, gentnerdesign.com, call (773) 523-2505 #112 to order) is the chicest of our lot, with an all-brass handle and pan paired with a horsehair brush. Bonus: This one comes with its own beautiful brass peg for easy display.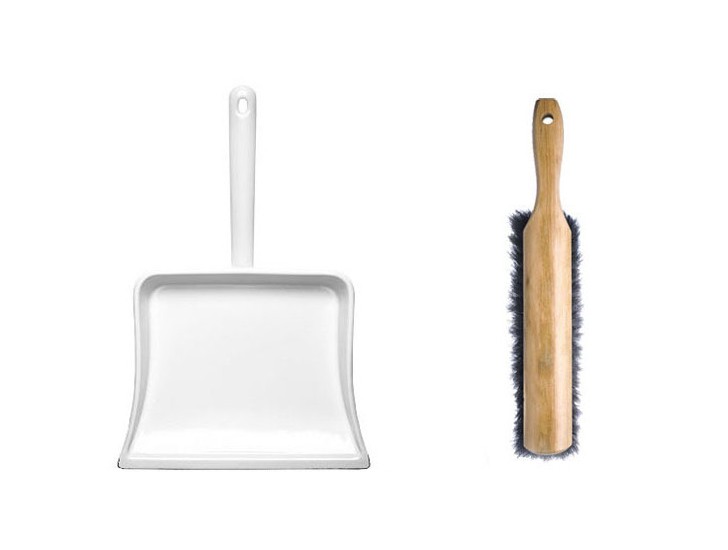 3. Made by an Austrian company that has specialized in porcelain enamel for nearly 80 years, Kaufmann Mercantile's Enamelware Dust Pan & Hand Broom ($69, kaufmannmercantile.com) is made of strong stuff — you can even throw the dustpan in the dishwasher.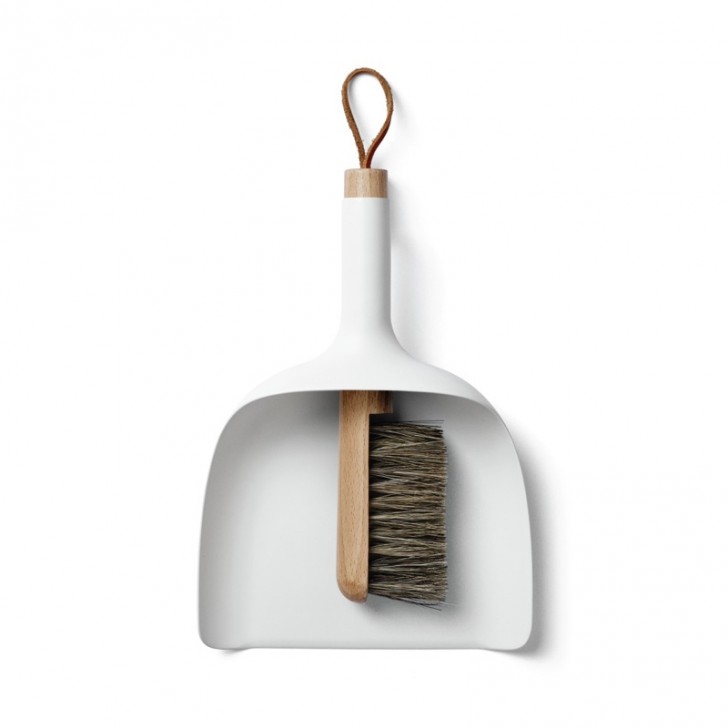 4. Menu's Sweeper + Funnel ($50, aplusrstore.com), by designer Jan Kochanski, is probably the most brilliant solution on our list. The ash and horsehair broom fits into the hollow of the plastic handle, but even better — dirt gets funneled through that handle, neatly containing any mess.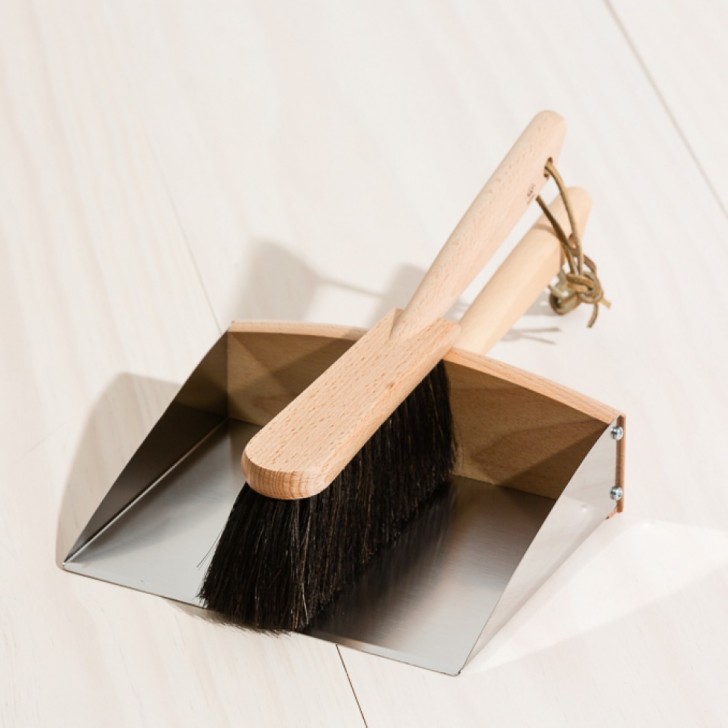 5. The German-made Redecker Dustpan and Broom set ($185, joinerynyc.com) is made of stainless steel and beechwood, with a magnet joining the two together for life.