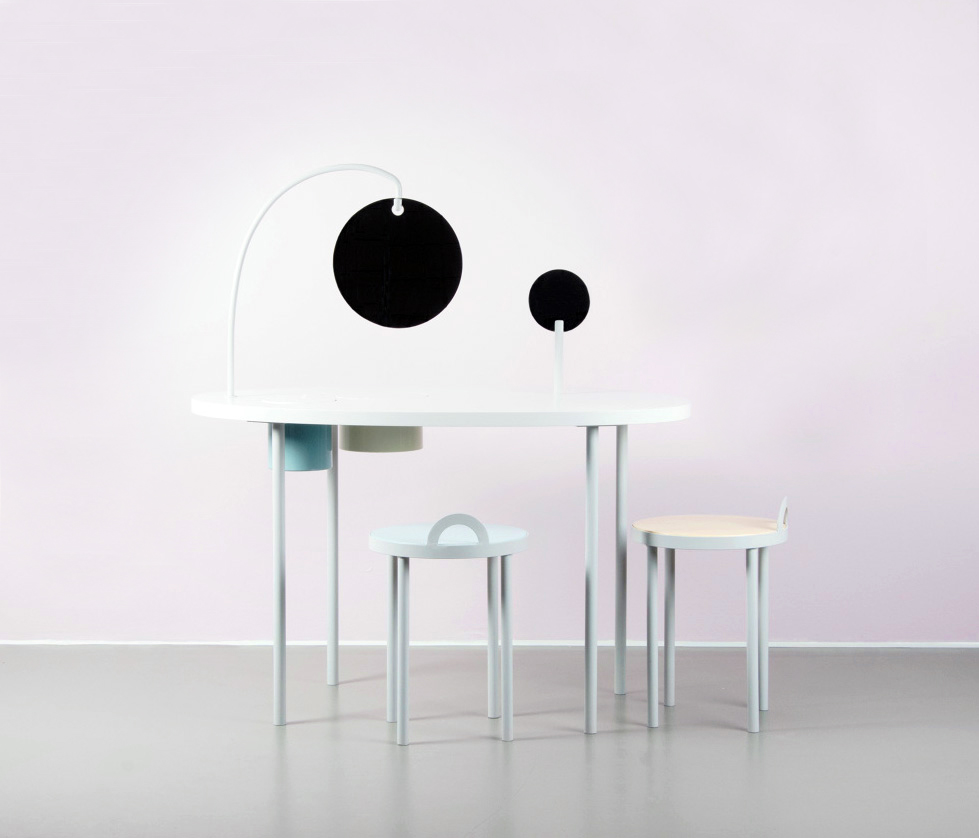 A weekly Saturday recap to share with you our favorite links, discoveries, exhibitions, and more from the past seven days. This week: a look inside Andreas Murkudis's new full-service design outpost in Berlin, a sneak peek at our favorite projects launching at Design Miami/Basel next week, and our first picks from this year's degree shows, starting with the vanity above.
Discoveries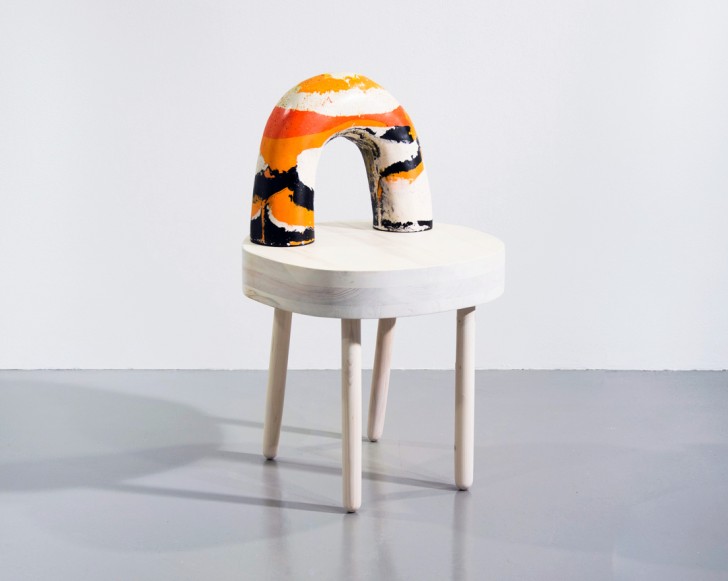 In addition to pool weather, the first wave of summer vacations, and the whole Design Miami / Art Basel rigamarole, June brings with it one other lovely inevitability: degree shows. We'll be reporting on one of our favorites, at London's RCA, very soon, but first up is two of the standout projects from the 2015 product-design class at Beckmans College in Stockholm. At top, the Grace makeup table by Viktoria Kreipke. Above, a chair from Transforming the White Cube by Erika Emerén.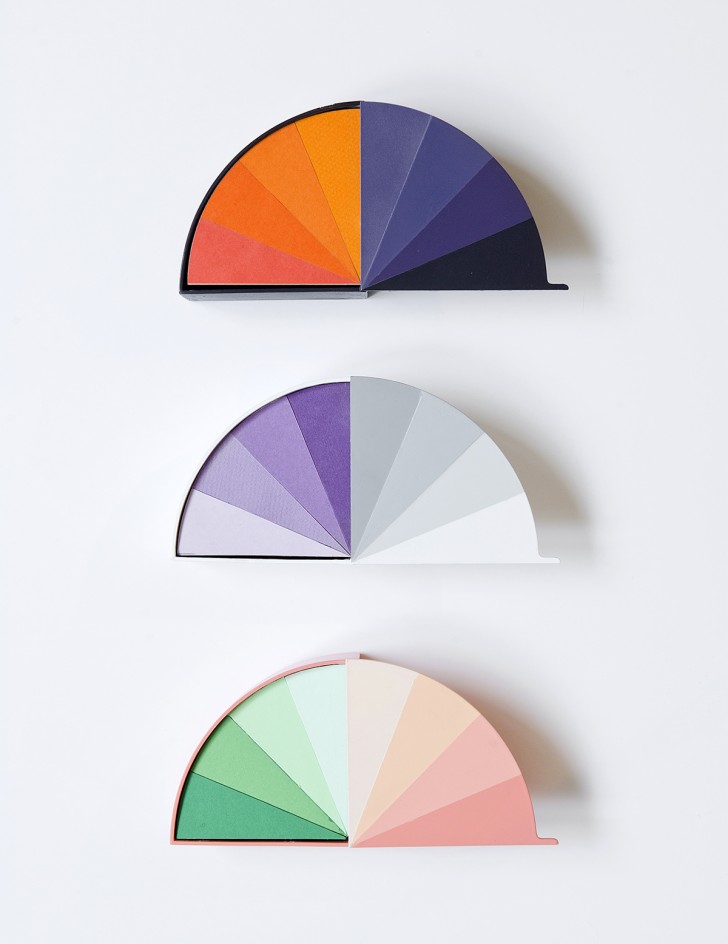 Oslo's Bjørn van den Berg graduated last year, but we didn't discover this beauty until earlier this week — a trio of swiveling containers that hold custom sticky notes with, says the designer, "innumerable structural possibilities and uses: flow charts, mind maps, or just decoration."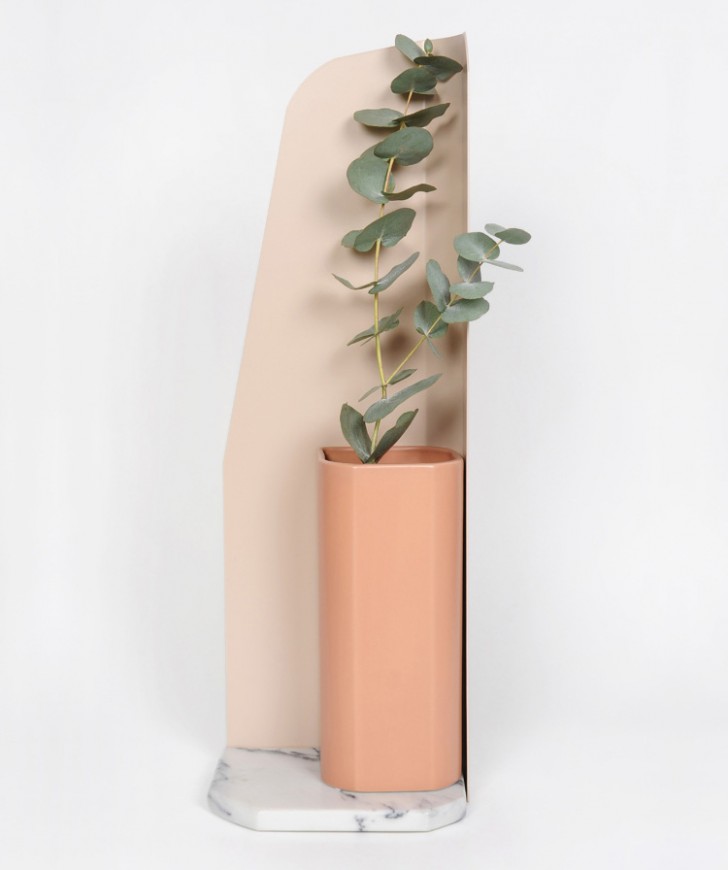 If Ligne Roset didn't have one of the most difficult-to-use websites out there now (sorry guys — time for a refresh!), we might have caught this one sooner, too: a three-part ceramic, marble, and metal vase by Numéro 111 that the French brand launched earlier this year. We believe this sort of thing is now referred to as "material blocking"? Anyway.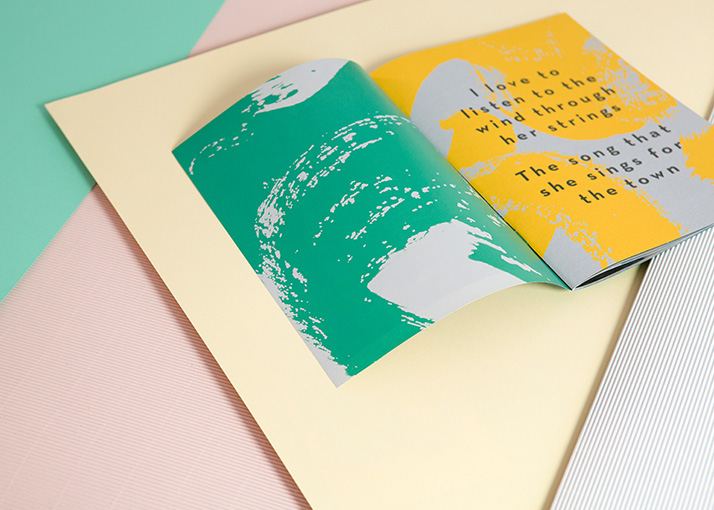 On the graphic design front, we fell for two projects this week that we spotted on It's Nice That. The first was by the Spanish designer Ana Mirats, who appears to have done a lot of work for Zara sister brand Massimo Dutti, but whose catalog for Kocca has some nice paint-daub action going on.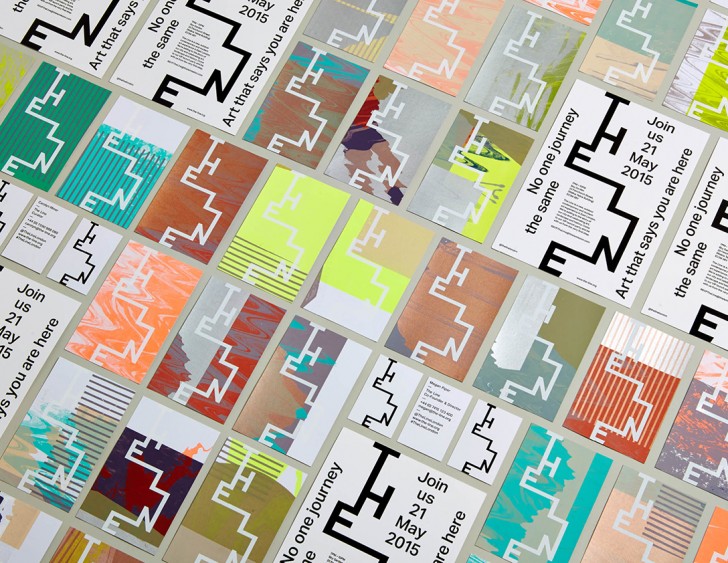 The second was an identity for an art-walk in London called The Line, designed by the agency The Beautiful Meme. "For us the images represent the variety of landscape you encounter on The Line and the ever-changing internal experience a walker has. As our tagline says 'no one journey the same,'" says the studio's creative director.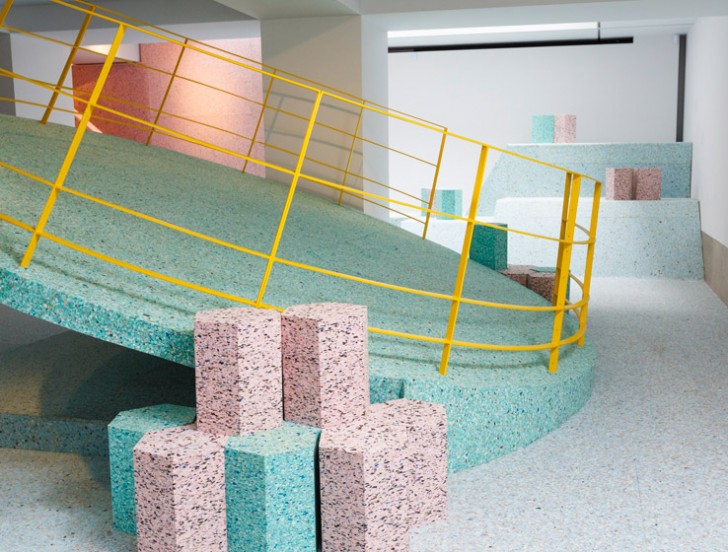 If you didn't see this project all over the web this week, you must have either been hiding under a rock or (we hope) vacationing somewhere fabulous with no internet connection. It's a full-size replica, in pastel foam, of several Brutalist playgrounds from the '50s through '70s, installed this week by London architecture firm Assemble and artist Simon Terrill at the Royal Institute of British Architects.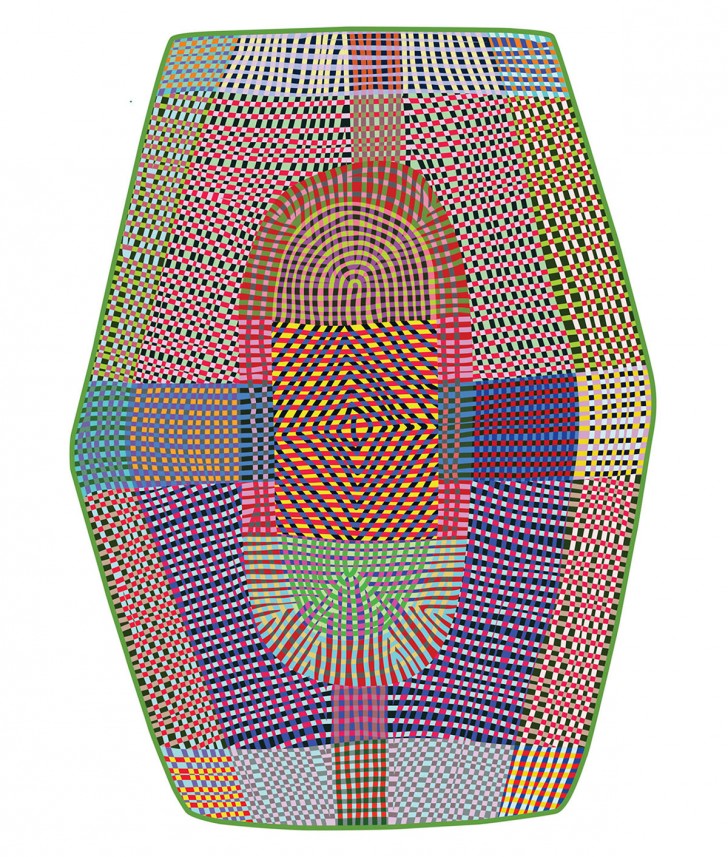 We don't think there's anything the least bit off-putting about Bertjan Pot's curiously named Freaky rug for Moooi, except for the fact that most people are too chicken to put rugs with this much personality into their homes, as evidenced by all the boring, muted colors most carpet brands hew to. (This is what I have in my living room — couldn't be happier!)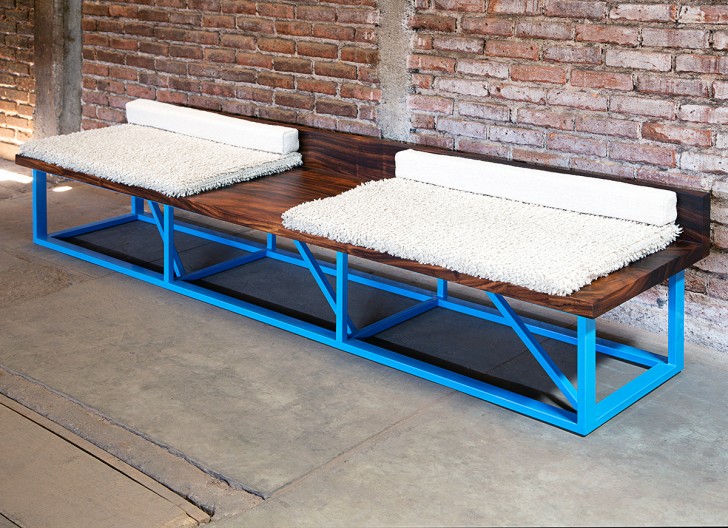 It's rather bittersweet that we won't be attending Design Miami/Basel next week — bitter because it's the first time in a few years that we'll be missing out on great projects like this bench, part of a series that SU fave Andy Coolquitt created with local craftsmen and artisans while on a residency in Guatemala City with the gallery AG Ossaye Projects. And sweet because Jill will be spending the week vacationing in California while I'll be experiencing the midnight sun from a former fisherman's cabin on the gorgeous islands of Løfoten, Norway. First world problems.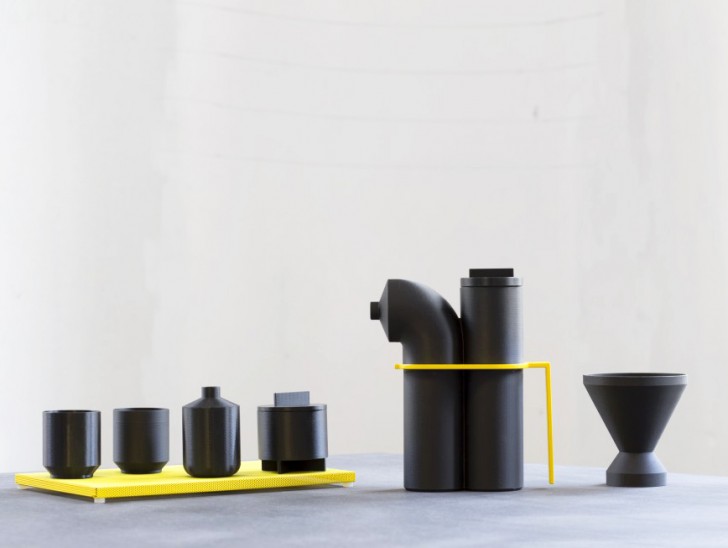 Speaking of coastal cities in Norway, we're currently intrigued with the expressive Subsea Coffee set by Vera & Kyte, created during a workshop in Florø to represent the encouragement of socializing between locals and immigrants working in the area's offshore industries.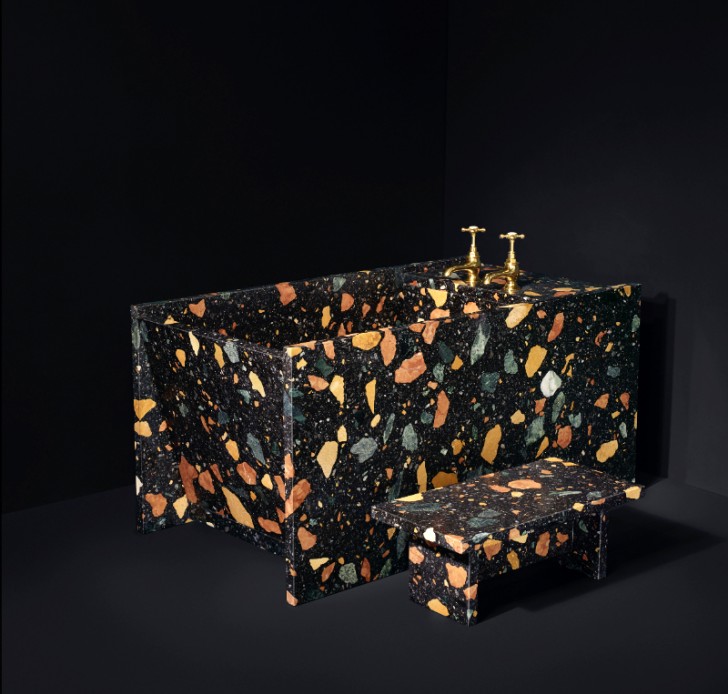 And speaking of Design Miami/Basel, we don't doubt that one of the hits of the show is going to be the latest collaboration between Max Lamb and architectural surfaces company Dzek, which sees their Marmoreal project transformed into a suite of bathroom furniture, and their fair booth transformed into an immersive (bath)roomscape. Artsy has the rest of the photos up already and they are a serious must-see.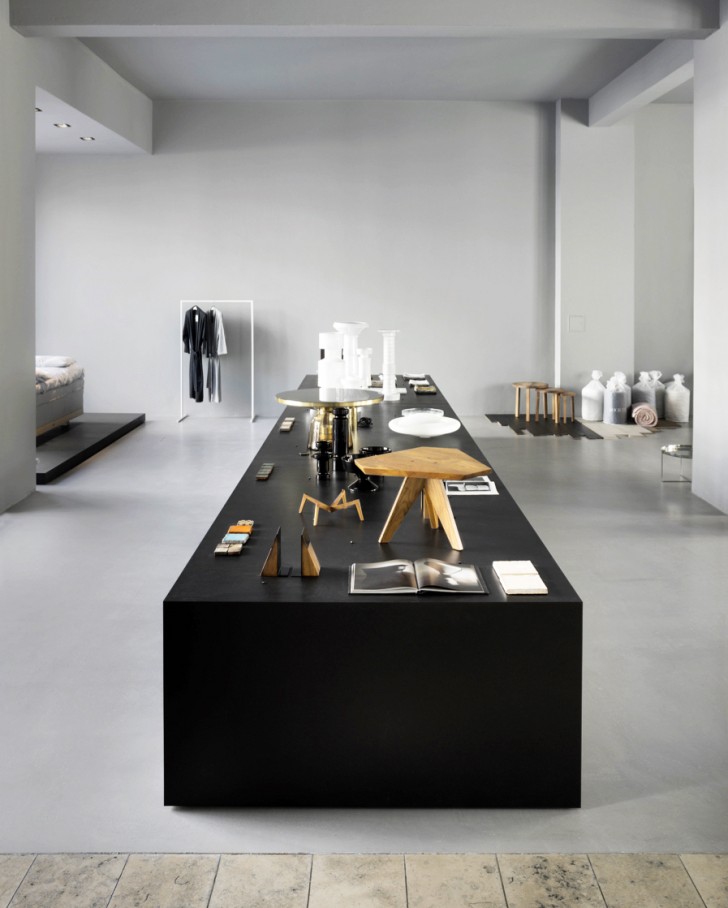 The famed high-end Berlin clothing retailer Andreas Murkudis has long stocked a small selection of furniture and housewares, but this week marks the debut of its first standalone design boutique next door. Called Andreas Murkudis Möbel und Architektur (AM MA), the shop not only carries furniture and housewares — by brands like Christophe Delcourt, Classicon, Daniel Heer, E15, Karl Auböck, Muller Van Severen, and When Objects Work — it also offers architectural and interior design services for folks who want a 360-degree Murkudis-styled life. "The team of architects, interior designers, and artists guides you from the first idea, to blueprint, to planning, to realization," says the release.
Links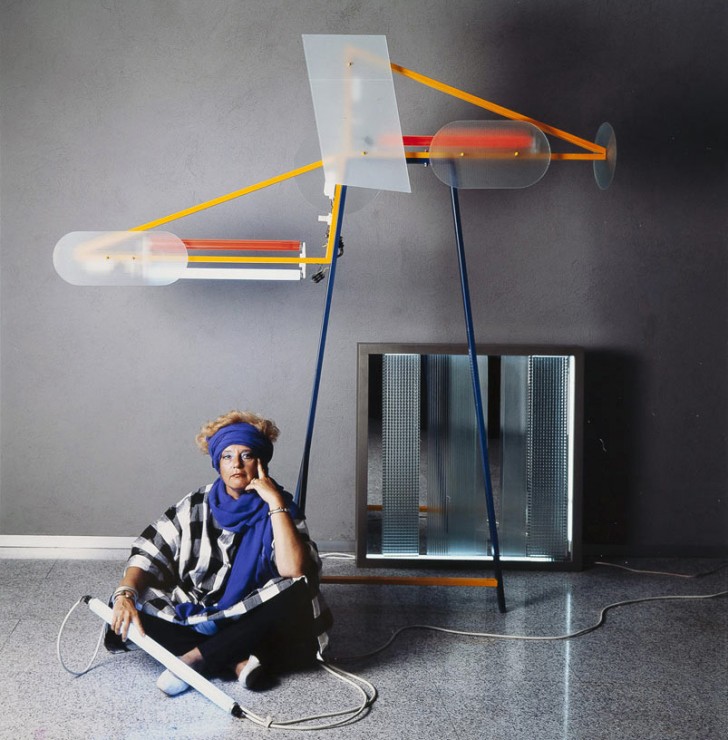 We were excited to see one Italian design doyenne relaunching her brand this year in Milan (Gabriella Crespi), but we didn't realize that a second was hot on her heels — Nanda Vigo, who's 79 years old, got her start in '60s Milan in association with the German art group Zero, and is still working today (she'll be launching a futuristic light-up podium in Basel next week). It all came together for us when we read this fantastic mini history lesson on Vigo posted earlier this week on Core77, part of its equally fantastic Designing Women series. Don't head to brunch today without reading it.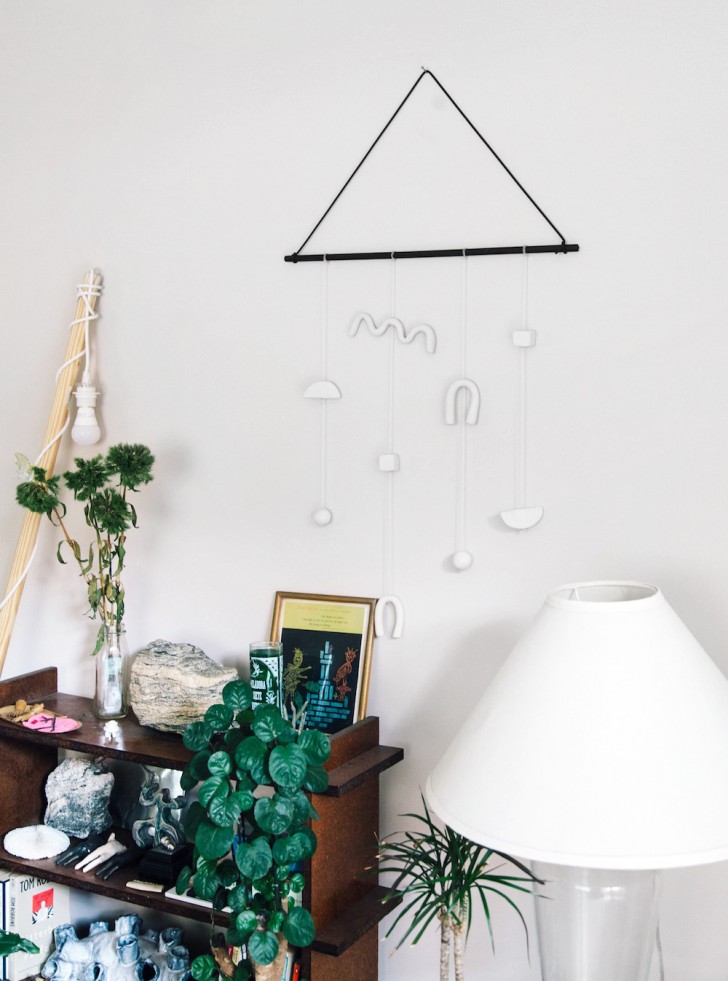 Remember our pop-up shop at Space 15 Twenty in LA earlier this year? The LA gallery and creative studio Fruitmilk just opened their own in the same space, on view through July 5, and to mark the occasion the Urban Outfitters blog did a nice little studio visit with the duo. Read it right here.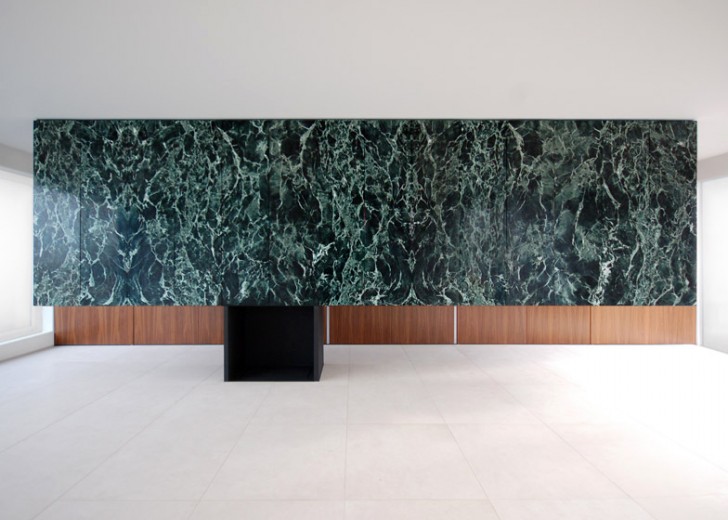 Not much to say about this penthouse renovation in a 1960s Antwerp building by De Meester Vliegen Architecten, posted on Dezeen this week, except: holy shit. It's basically an office space with an apartment hidden inside a big wood-veneered block, and a huge chunk of marble hanging from the ceiling in order to obscure the view of its entrance. More must-see photos here.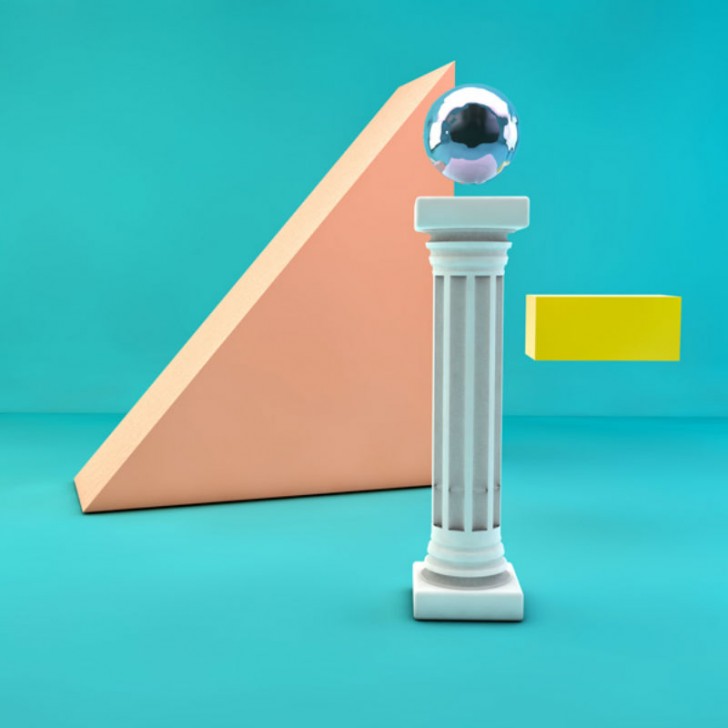 Trendland introduced us to the innovative project 36 Days of Type, which was a kind of open call for designers and illustrators to design an alphabet (plus the first 10 numbers) and post a letter/number each day of April and May on Instagram. The blog highlighted the work of Daniel Aristizabal — whose 4 is pictured above — but there are more than 65,000 contributions posted under the project's hashtag, which is currently blowing our minds.
Exhibitions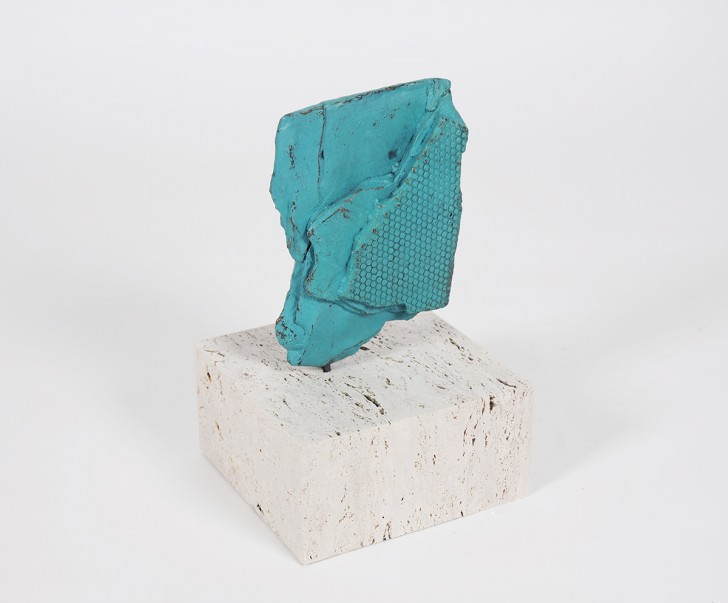 Lovely solo sculpture show by Melbourne-based artist Michael Staniak at Steve Turner gallery in LA starting today; the piece above looks classic enough, but the show in fact mixes traditional processes with new, digital ones. From the release: "The paintings fuse the artist's hand-drawn gestural marks that are cast in plaster with Internet-sourced, digitally created backgrounds of stone. The sculptures were made using the traditional technique of bronze casting along with contemporary 3-D scanning and machine routing processes." Solid State is up through July 11.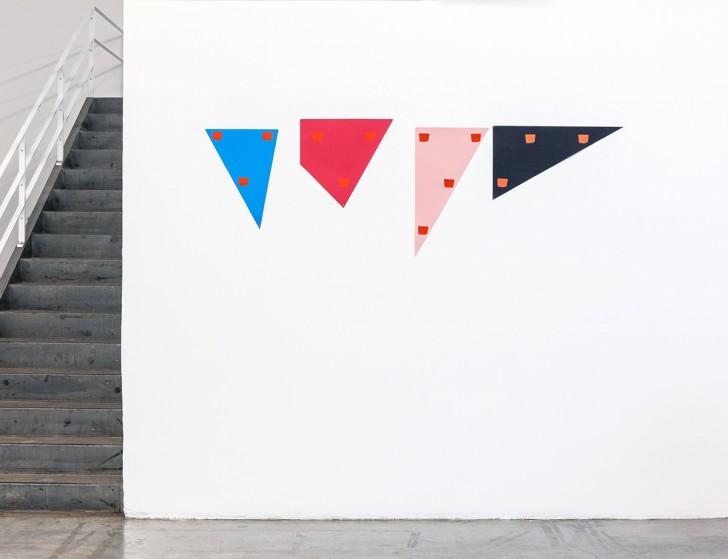 We've been so riveted by the annual design exhibition series New York's Swiss Institute launched this past fall — our friend and PIN-UP editor Felix Burrichter has curated the second edition, which opens in September — we almost forgot that the institute also hosts art exhibitions, too, like this polka-dotted installation by Niele Toroni that demonstrates "his practice of 'Travail-Peinture,' in which the working method of applying paint in imprints of regular intervals delineates what is put on view."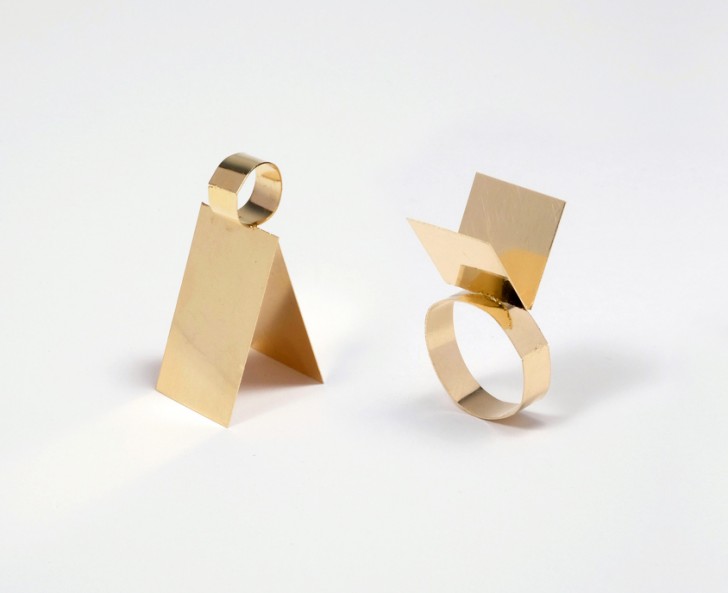 We featured the work of Spanish sculptor / jewelry designer Marc Monzó last year, but Blank, his new series of pieces made from untreated, industrially produced gold sheets may be our favorite yet. They're on view starting this week at Klimt02 Gallery in Barcelona.