06.15.15
Italian Product Designer Giorgia Zanellato
About six or seven years ago, when Jill and I were still editors at the late, great I.D. magazine, we had a gut feeling that something was happening in Italian design. For years its reputation had been seemingly stuck in the '80s — no one ever, ever talked about its contemporary scene — and yet suddenly we were seeing a few young talents pop up here and there. We commissioned a story on the subject, but despite our prescience (as evidenced in part by the subsequent head-spinning rise of Luca Nichetto), we missed something seriously major: Fabrica. Neither of us realized the impact its residency program and Sam Baron–led design studio would have in nurturing Italy's brightest new voices, from Matteo Cibic to Matteo Zorzenoni to today's subject, Giorgia Zanellato.
At just 28 years old, Zanellato has already impressed us with her work for Moroso, Atipico, Petite Friture, and, of course, Fabrica, where she still spends part of her time as a product-design consultant. Add to that the epic Mirage collection we somehow missed in Milan this year, which Zanellato executed with her equally talented partner Daniele Bortotto, and we'd say something's definitely (still) happening in Italian design — even more than we'd imagined.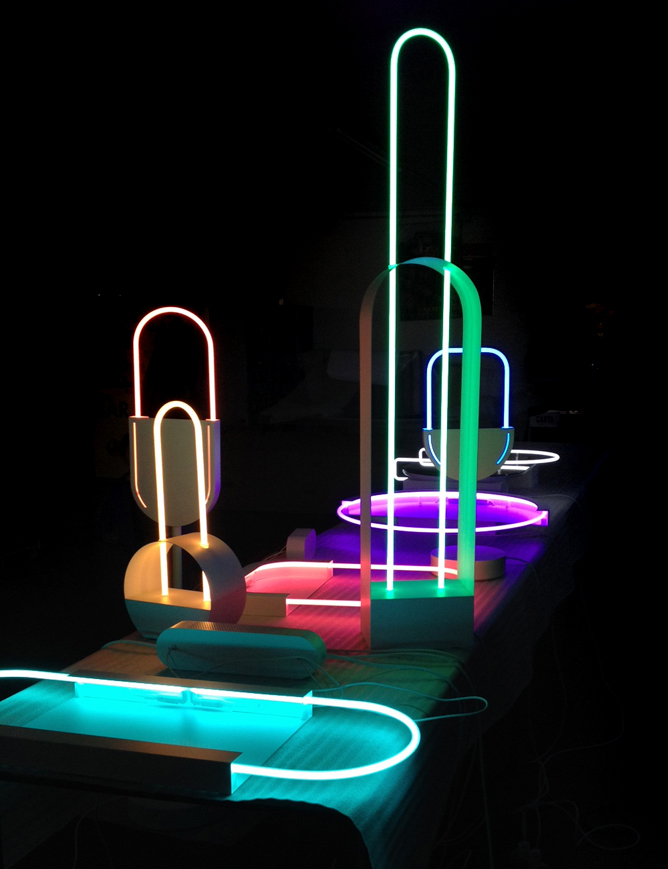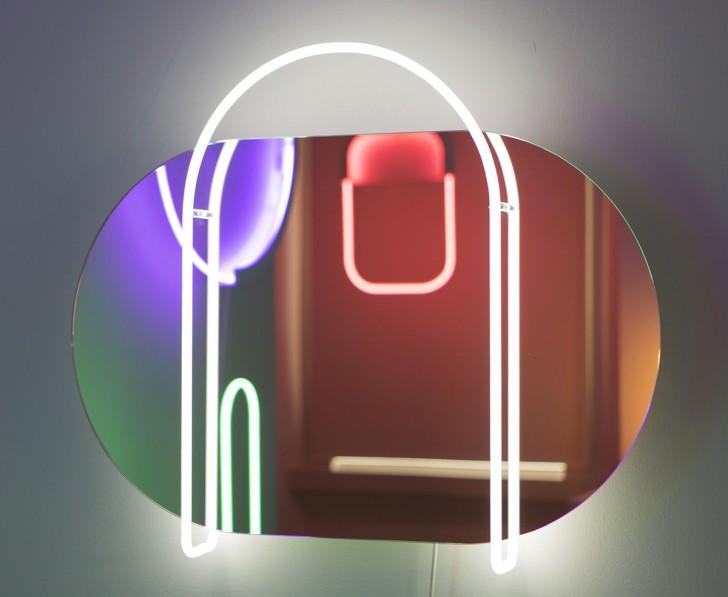 Describe your most recent project and how it was made.
My most recent project is called Mirage, and it's a collection I designed for Galleria Luisa Delle Piane and presented in Milan this past April. It's a series of lamps born by experimenting with a unique kind of light source: neon. Thanks to its soft and indefinite light, it's able to create a magical and ethereal atmosphere. What immediately interested me about neon was the variety of colors it comes in; the charm of a bright and colorful neon sign standing in the dark is a reference point from which to create something unique and contemporary. My project is a series of heterogeneous forms based on a succession of solids and voids into which neon can run and hide itself, only to re-emerge with its full light. It's a succession of games with light and color and fascinating reflections suspended in space. I enjoyed designing Mirage a lot because every time I start experimenting with a new material, it opens the door to an unexpected world I can explore.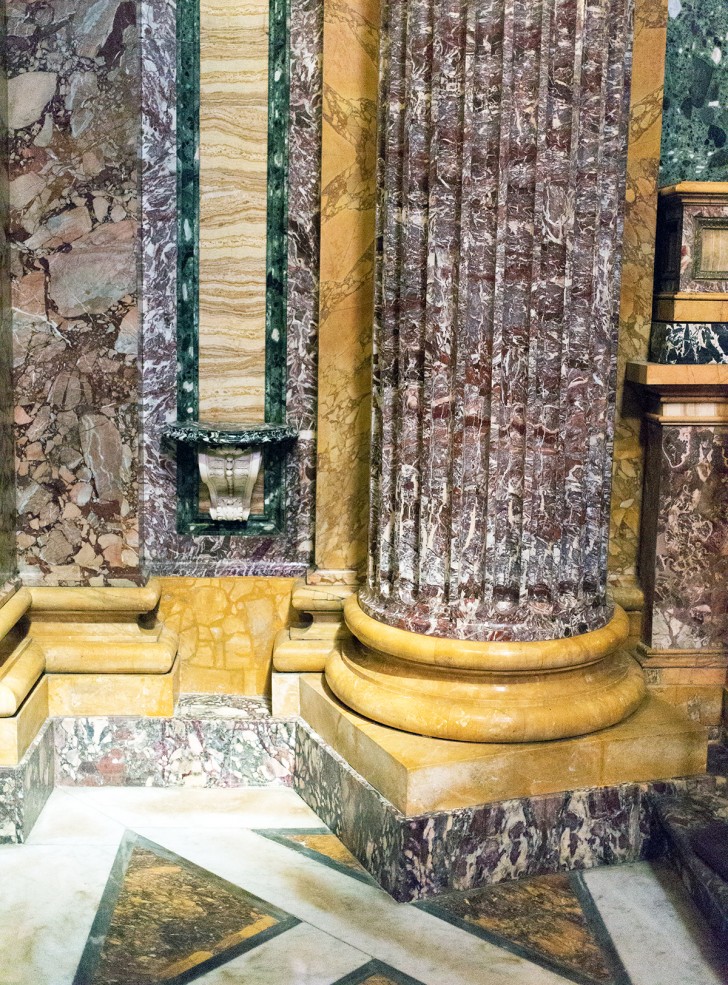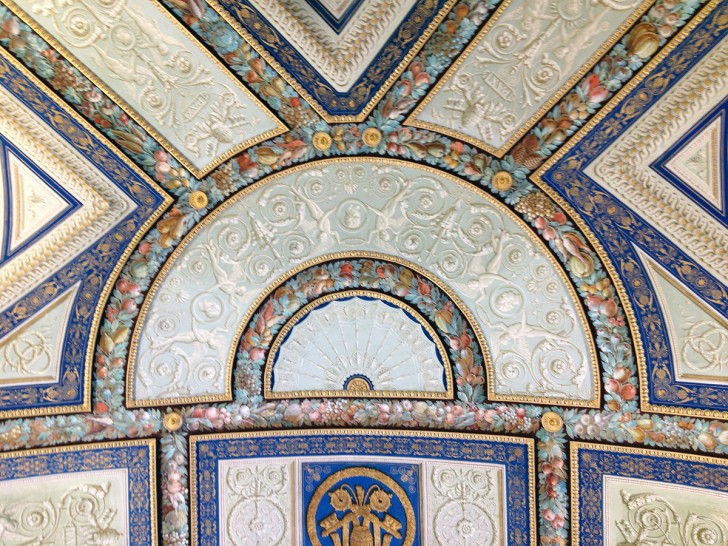 Describe your next project and how you're currently making it.
I'm currently in the midst of a residency at the American Academy in Rome, where I'm developing a new project. The idea is to design a collection dedicated to and inspired by the city of Rome, following the same principle of the Venice-inspired Acqua Alta collection I developed with Daniele Bortotto in 2013. In Rome, he and I have been searching for local artisans, and what we've discovered is how the Vatican State has influenced and partly contributed to the development of craft in the city. Starting from this point, we're now investigating how these two very different fields — design and the Church — can be connected to create a collection. Visiting the wonderful churches located in every corner of Rome, we've realized how these special environments can be a source of inspiration for our work. As with the Acqua Alta collection, we wish to work closely with local craftsmen, trying to push their techniques forward into an area never explored before.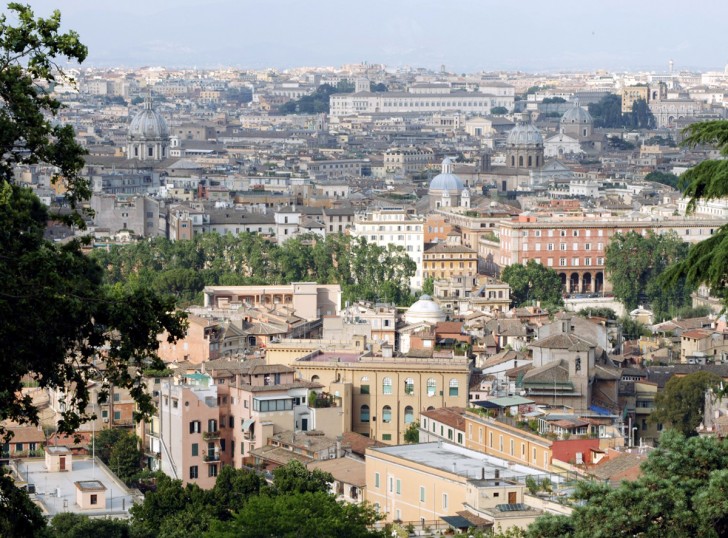 Tell us one thing that's been inspiring you lately and why.
Traveling is, for me, a great source of inspiration. I love discovering and analyzing new places and ways of living. Every city has something different: people, colors, smells — all elements that can become starting points for new projects. Rome in particular has something which is very magic; there's so much history in it that you never finish learning and discovering. Every corner, every person, every dish has a story to tell. Living in a different city makes you change your perspective, which is extremely helpful for creativity in my case. Also, my experience of living at the American Academy with new American friends is making me discover new habits and behaviors that are interesting and inspiring.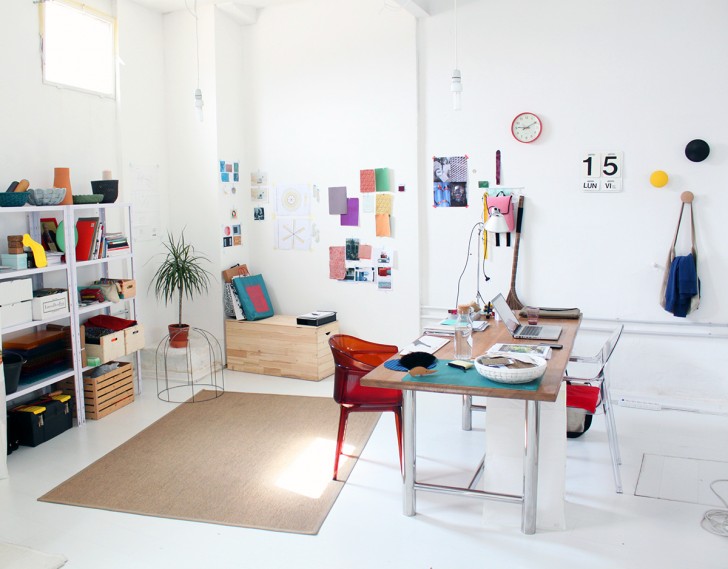 Show us your studio and tell us what you like about it.
In December I finally opened my studio together with Daniele Bortotto. It's inside a co-working space that joins creatives working in different disciplines: curators, photographers, graphic designers, web developers, and architects. The space is in Treviso, and it's an old wax factory where everyone has their own working corner. Although right now I'm technically working from a studio at the American Academy in Rome, located on Gianicolo Hill, which allows my studio to have an incredible view of the entire city.