06.20.12
At Design Miami/Basel 2012
When Design Miami rolls around each winter, it's hard to resist the siren's song of sunshine in December, no matter how much you've decided you hate standing in line for parties or how high the hotel rates might balloon during that frenetic week. We've been known to pool resources with friends far and wide in order to hop on flights and hightail it out of New York on the promise of a stolen afternoon at the Standard's pool, or even a press brunch at some Collins Avenue hotel du jour. But we've never made it to the event that started it all: Design Miami/Basel and its legendary accompanying art fair. Lucky for us, then, that we alighted this year on the perfect correspondent: Marco Tabasso, known in design circles as Rossana Orlandi's right-hand man, who took advantage of a rare two-day break (the gallery sat this year out, after having debuted a massive Nacho Carbonell installation in 2011) to zip around the Swiss metropolis, capturing everything he saw for us on proverbial film.
——–
Much of the chatter this year focused on the fact that an old exhibition hall had been torn down and a construction site was in full swing (see above) for the new Herzog & de Meuron building, which is set to open in 2013. Tabasso jokingly called it "Mess at Messeplatz" and astutely noted: "In Italy, a hole like that would have already taken five years!"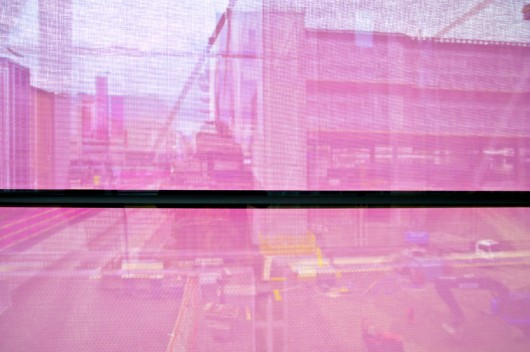 "Around the building site, a pink construction net was creating a nice effect," he says.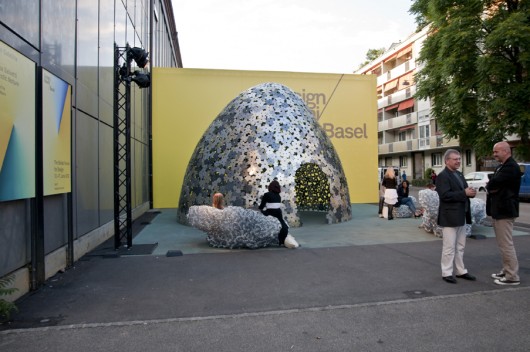 At the entrance to the fair was the Domestic Nature installation by Italian designer Andrea Salvetti for Dilmos Gallery, with coil-like benches surrounding a metallic-flower dome. "It's where we exhibited last year with Nacho," says Tabasso. "What a strange feeling to see it as a visitor."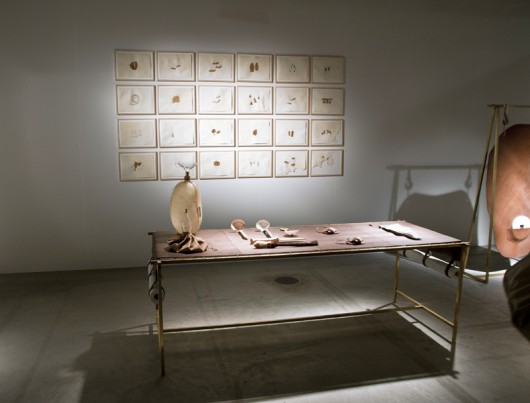 Inside, one of the most talked about booths came from Formafantasma, the Eindhoven-based, Italian duo who actually got their start exhibiting in the basement of Rossana Orlandi. Here, they were commissioned by Fendi to create a design performance as well as a series of objects using the fashion house's leather cast-offs. The two took it further, fashioning pieces from fish skins, cork leather, and animal bladders. "I loved, absolutely loved their exhibition with Fendi. Usually when designers used spare parts from animals like pigs and cows the result is grotesque, a little 'épater la bourgeoisie.' But they succeed in making every piece so strong and elegant that you don't even care what it's made from."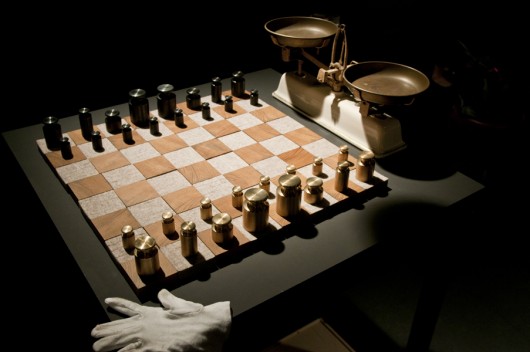 "One of the few contemporary design shows at Design Miami. Libby Sellers presented a collection of chessboards made by contemporary designers. This one from Rolf Sachs was my favorite. All of the pieces are weighted, with the heaviest being the most important, and as they're surrendered, the pieces go into the scale. That way, it's easy to see who's winning."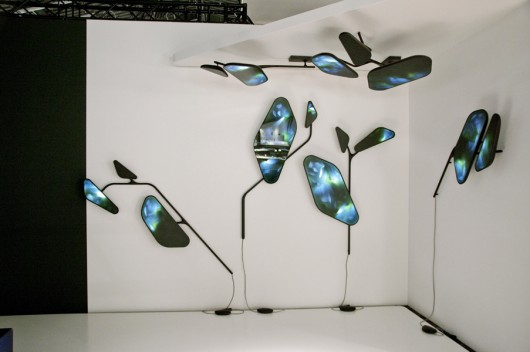 "Galerie BSL from Paris presented a collection designed by Noé Duchafour Lawrence that mixes smartly and subtly design and technology." His Naturoscopie Lights, shown here, mimic the movement and quality of sunlight filtered through foliage.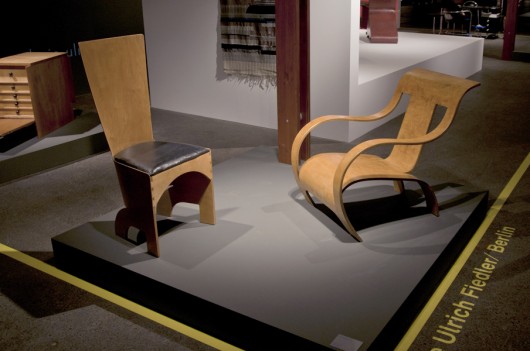 "My favorite gallery for vintage at Design Miami was Ulrich Fiedler from Germany. The chair on the right I love, it's by British designer Gerald Summers."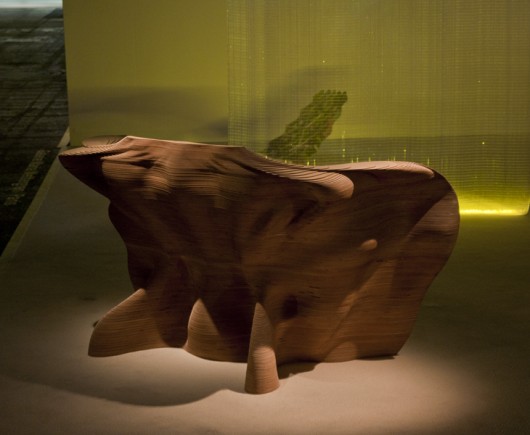 "I always love Mattias Bengtson, especially this piece from Galerie Maria Wettergen."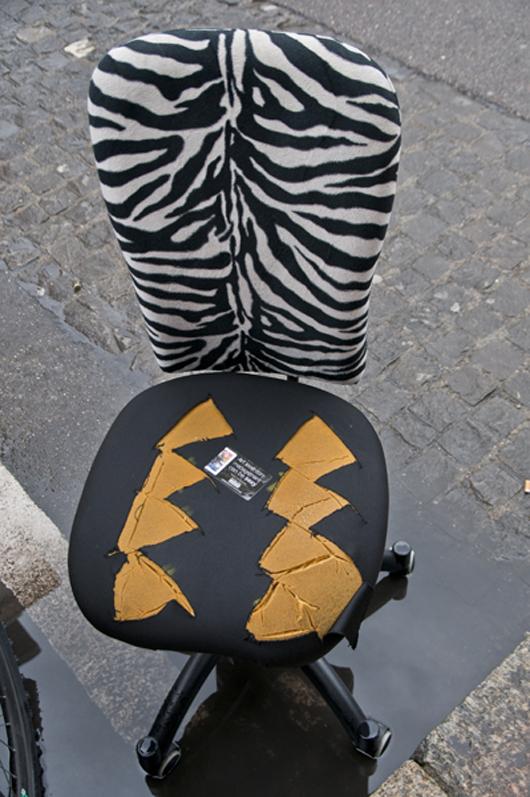 "This was just in a street next to Design Miami, I thought maybe some gallery discarded it last minute before the opening."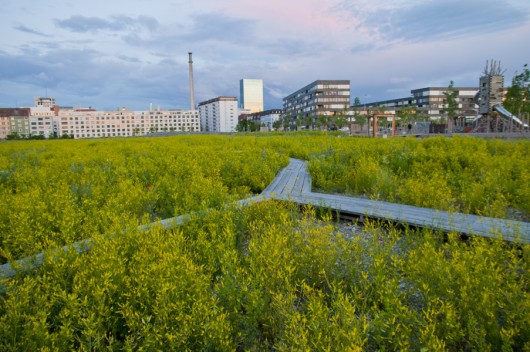 Depot Basel, a temporary exhibition space, hosted up-and-coming designers like Oskar Peet and Tomas Alonso. "The path to Depot Basel reminded me of a picnic in the Swiss Alps," Tabasso says. "Everything was blooming and visitors walked through flowers and stems on a wooden walkway."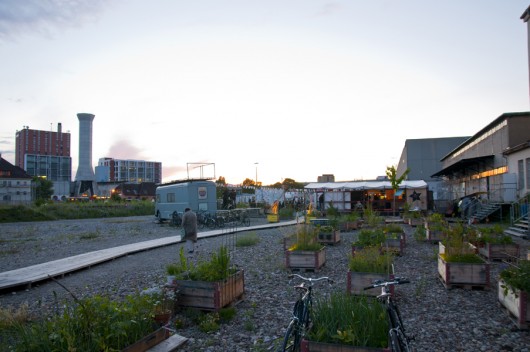 The exhibitions were hosted in a former grain silo.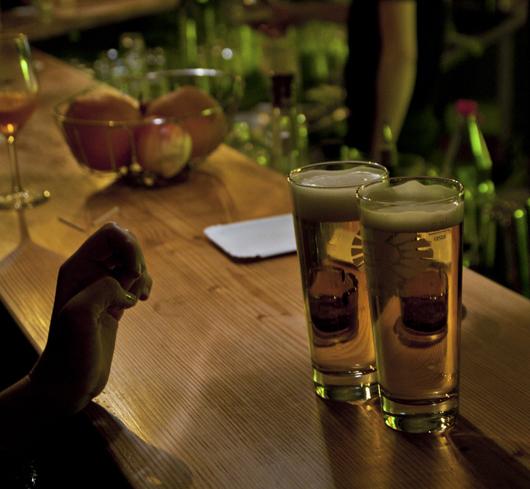 "One of the nicest things about Depot Basel was the bar. It felt a little bit like a cheap bar on the seaside. But it was only open for the opening, and then everybody complained the rest of the week."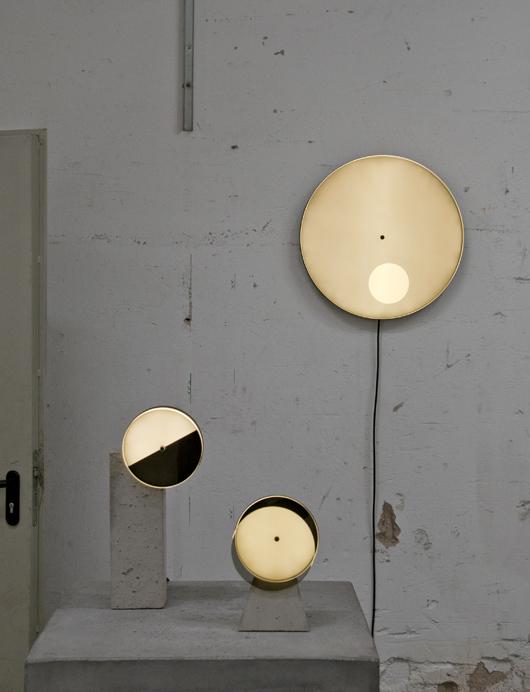 "One of the pieces I liked best, by Oskar Peet and Sophie Mensen."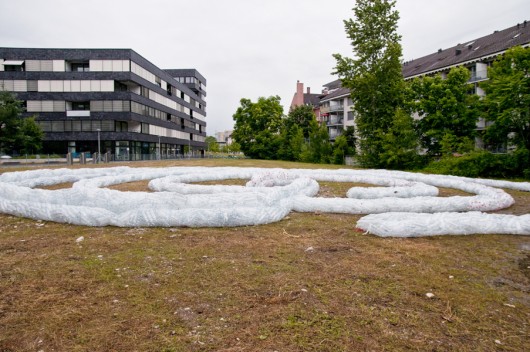 "This was close to Depot Basel, no signs no tags. They were full of plastic bottles but I didn't get if it was an art piece or just a way the Swiss collect plastic from the neighborhood."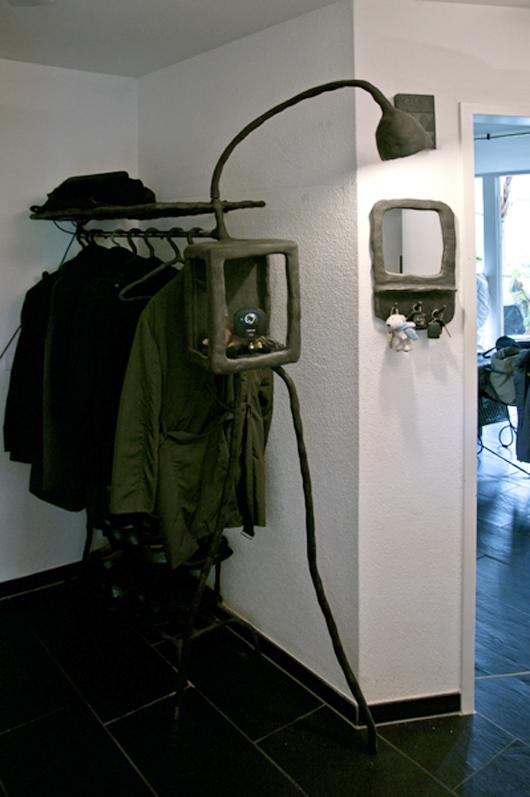 "We spent a lovely evening at a collector's house and he showed us a wardrobe in clay made by Maarten Baas especially for them. Amazing."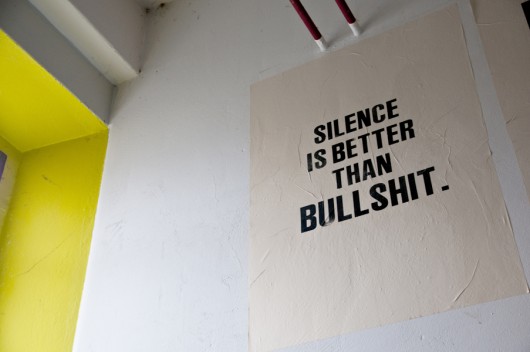 "Liste is the young artist section, one of the more irritating places in Basel. Most of the pieces are really poorly finished and look like 'it's the idea that counts' but often the idea is poor as well."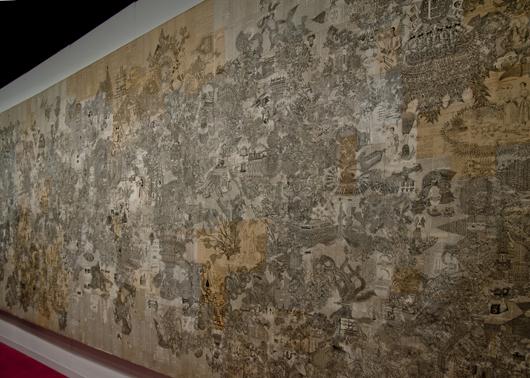 "There was, though, this amazing piece by a Greek artist that I really loved. This guy made a collage of several different Cyrillic, Greek and Roman newspaper cuts and then he draws on them a series of mystical and alchemic symbols and illustrations. It was really suggestive."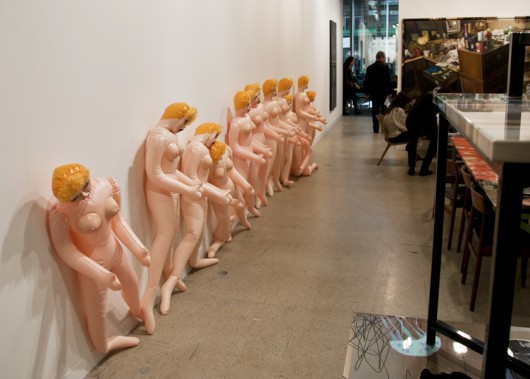 "Sometimes wandering around the contemporary art galleries is funny."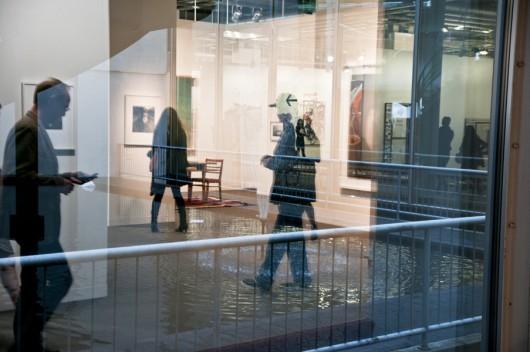 "On a rainy day, looking from one side to the other of the Art Basel building it looked like water was copiously leaking inside the exhibition space."


"Aside from Art Basel and Design Miami, Basel is quite a sad city and the style of the shop's windows testify to it well!"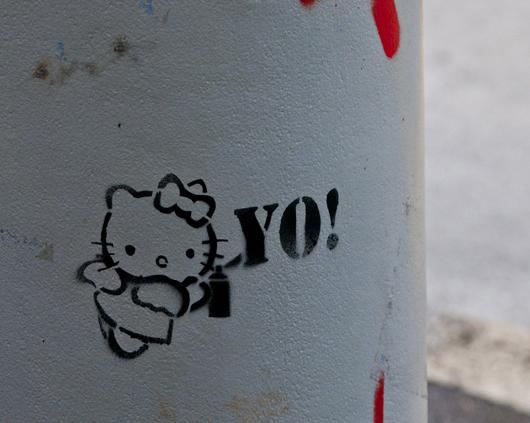 "Despite the whole Art Basel scene, it doesn't seem like a cutting edge city so every little trace of irony in the street is well accepted!"