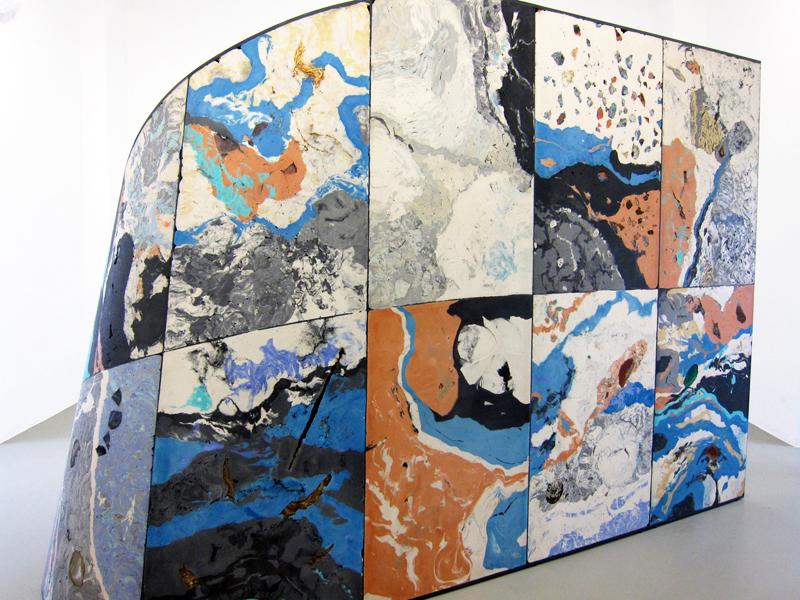 You don't go to Kassel, Germany (population 195,000) to eat delicious food or sightsee, and you certainly don't go there to shop. It's not even the kind of place that has that old-world, small-town charm. Kassel has one thing and one thing only: dOCUMENTA, the massive art show that was founded there in 1955 and takes place once every five years, pairing all the right it-names of any given half-decade's contemporary scene with all the right coolly obscure ones plucked from the past. Earlier this week, I ventured out to Kassel from my temporary summer roost in Berlin to visit dOCUMENTA (13), curated by Carolyn Christov-Bakargiev; in two days, I managed to see only about a half to two-thirds of the work woven throughout the show's two-dozen or so venues, not including a park full of sculptures and conceptual dog runs that I particularly regret missing. I took nearly 200 photographs, half of which are now posted on Facebook — check out a sampling here, then follow this link over to Sight Unseen's page to see the rest, including an "invisible" installation by the inimitable Ryan Gander that left a very curious byproduct on the floor…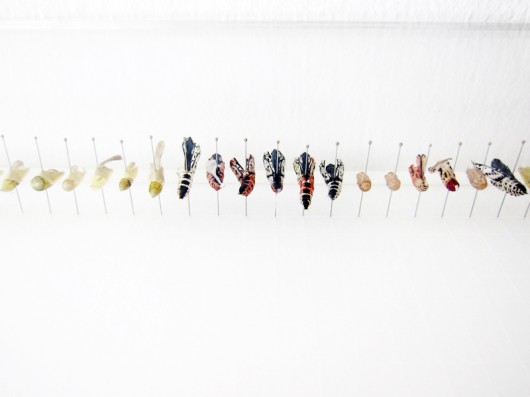 Kristina Buch's The Lover, 2012, a series of empty insect chrysalides which were pinned in a row inside a long vitrine.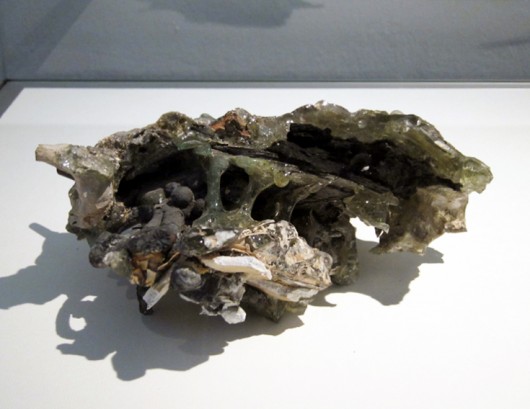 A curious blobject made of ivory, glass, and terra cotta — one of a series of artifacts from the National Museum in Beirut that were damaged by shell fire during the Lebanese civil war.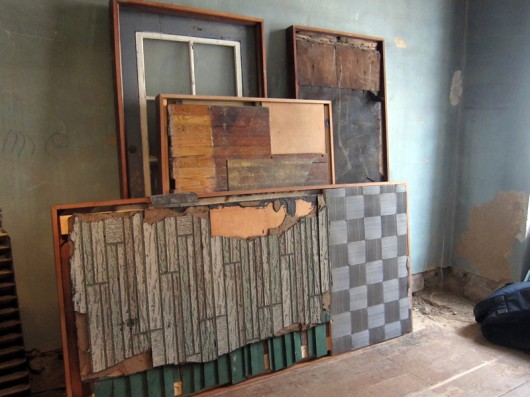 Detail from Theaster Gates's 12 Ballads for Huguenot House, in which he refurbished a dilapidated old building using recycled materials, transforming it into a performance space slash boarding house.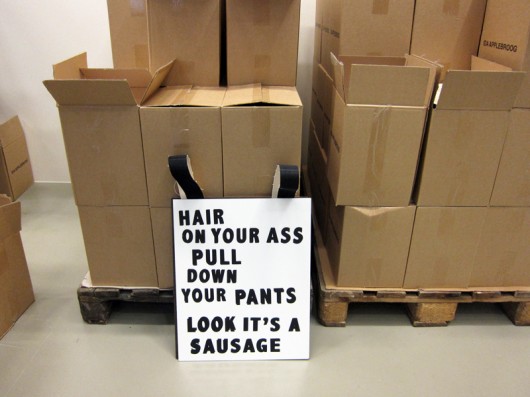 Detail from Ida Applebroog's I SEE BY YOUR FINGERNAILS THAT YOU ARE MY BROTHER: Journals, 1969-2011.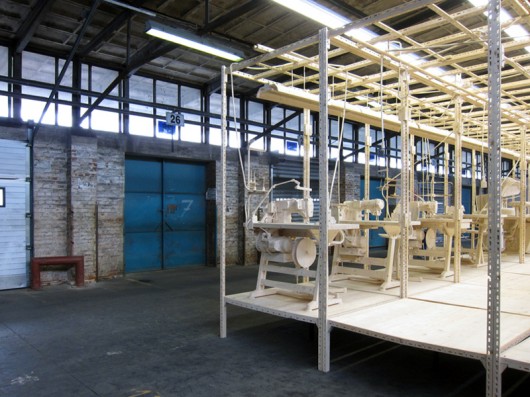 István Csákány's Ghost Keeping, 2012 — a sweatshop made entirely of wood, down to the power cords and scaffolding.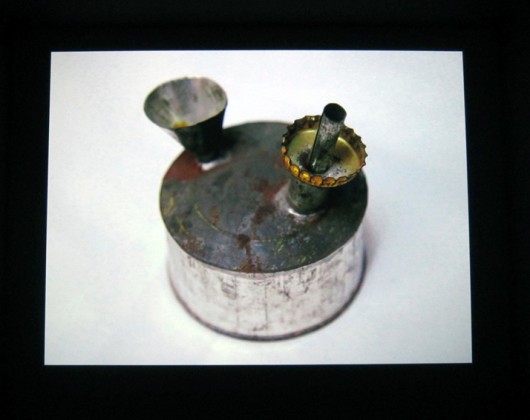 Detail from Kader Attia's The Repair from Occident to Extra-Occidental Cultures, 2012.


What I saw at Tino Sehgal's installation: nothing. Entering a small structure behind the building that housed Gates's show, it was pure blackness, yet obviously full of people, who happened to be singing a capella songs like Timbaland's The Way I Are. While I was still too terrified to take a step forward, one of them came and took my hand, leading me into what turned out to be — once my eyes adjusted a bit — a dance performance. Dancing with a singing stranger in the dark? Ummm awkward. But interesting. Thank you dOCUMENTA!
Head over to Sight Unseen's Facebook page to see the other 85 photos in our dOCUMENTA (13) album.