04.26.12
The Best of the 2012 Milan Furniture Fair, Part III
To quote Pilar Viladas in her roundup on The Moment this week, "Another year, another Milan Furniture Fair." Seriously. The Salone always seems so crazy and exciting while you're actually there — if not important, depending on whether any offerings managed to impress — but looking back on it a week later, it inevitably melts into one big blur of chairs and tables that probably already existed, in one form or another, the year before. With today's album of snapshots, some taken by Future Perfect owner turned intrepid reporter Dave Alhadeff and some by the Eindhoven-based designer Max Lipsey, we offer you one last chance to relive the experience of the 2012 fair, up close and personal, before it gets written into the great furniture catalog in the sky. Maybe next year we'll go back ourselves, and remember what the fuss is about all over again. Until then…
DAVE ALHADEFF, OWNER, THE FUTURE PERFECT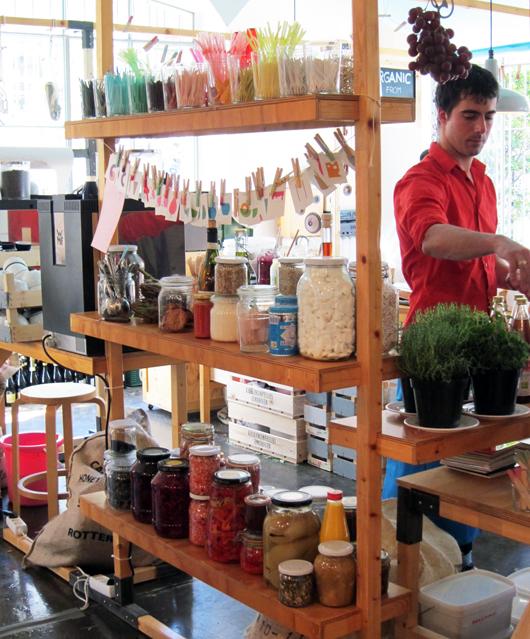 Photos from the cafe at the Design Academy Eindhoven show, which included a variegated shelf of pickles Carrie Brownstein and Fred Armisen would have been proud of.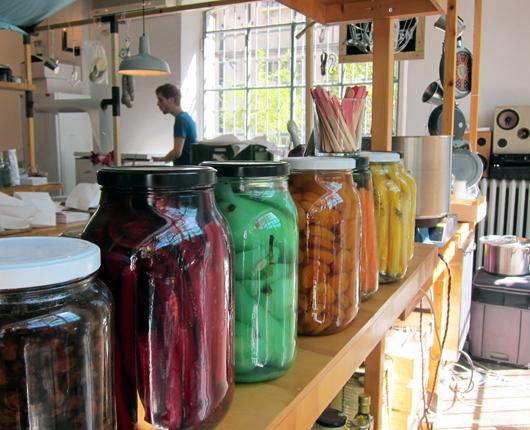 "Obviously designed or at least inspired by Ilse Crawford, I couldn't be more obsessed with pickles than the ones pictured in rainbow colors," says Alhadeff.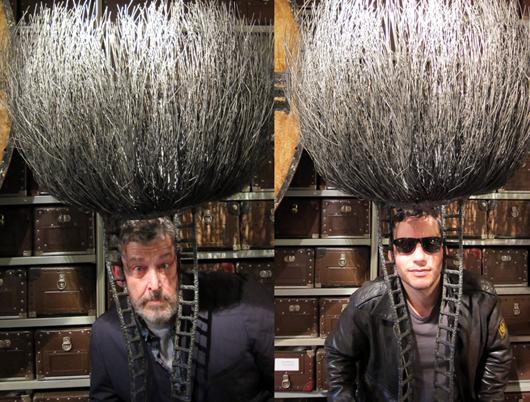 Here, Alhadeff (right) and his traveling buddy Sheridan Coakley (left), of SCP, pose underneath Nacho Carbonell wigs sculptures at Rossana Orlandi.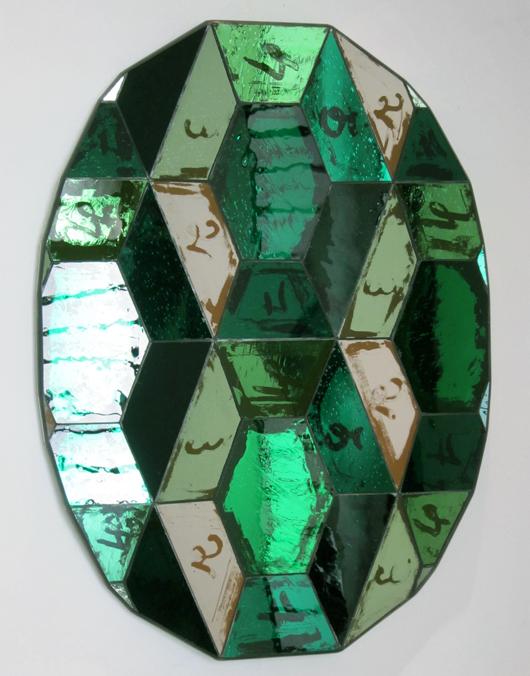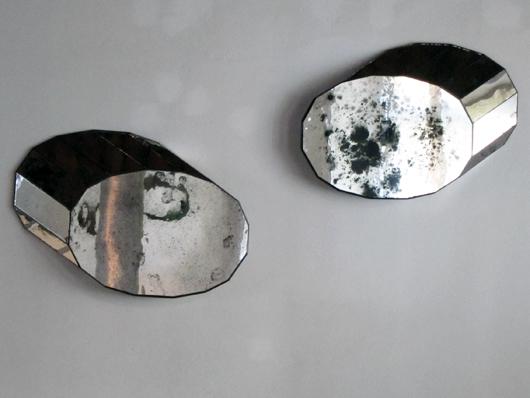 Decorative glass mirrors, handblown by Sam Miller, at a show inside Laboratorio Avallone's gorgeous gallery space that Alhadeff says wasn't even listed in the Interni guide.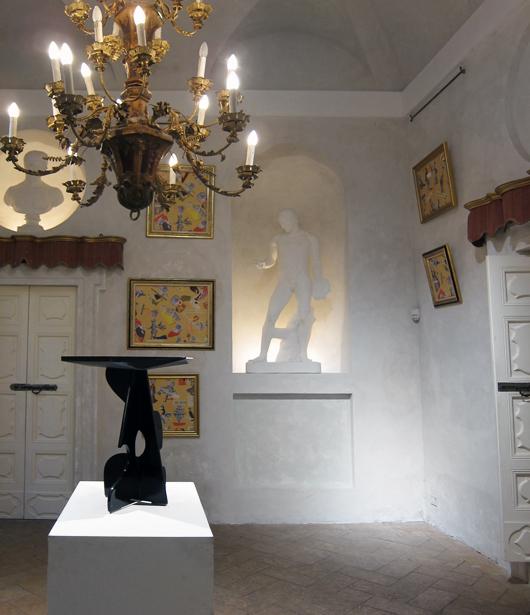 Another breathtaking and singularly Milanese exhibition space: the Fondazione Durini, inside which designer Vincent Darré showed his latest collection of surrealist furniture.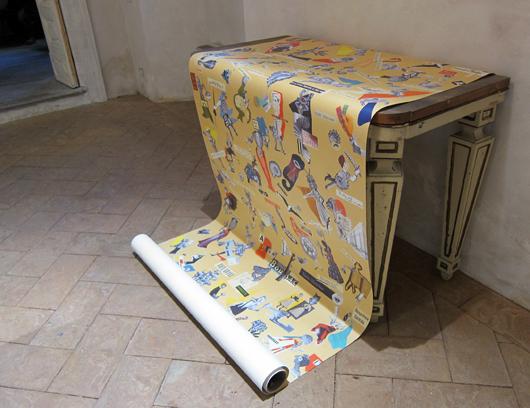 Darré's collage-like wallpaper design.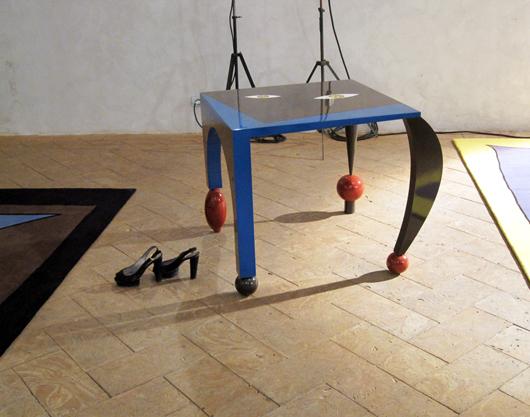 A table with eyes.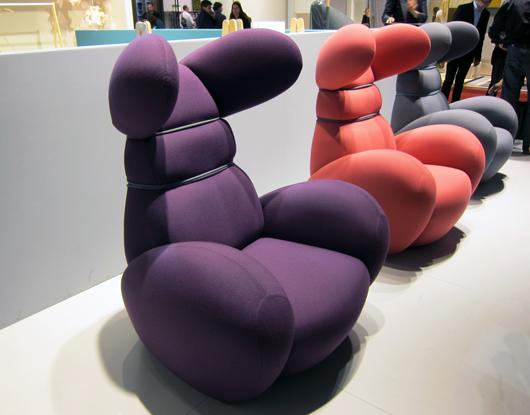 One of several pictures Alhadeff sent us under the heading "I will NOT be buying." This one reminded us of a certain post we saw earlier this week over at Mondo Blogo… See the resemblance??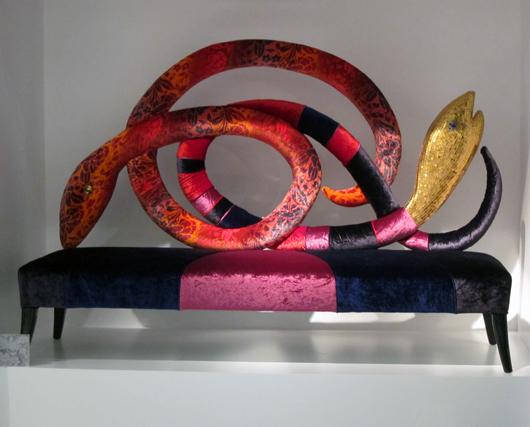 Another piece that didn't exactly fit the Future Perfect aesthetic, though we're sure someone with a taste for bling is going to be super psyched about the gilded snakehead. It's almost so bad it's good.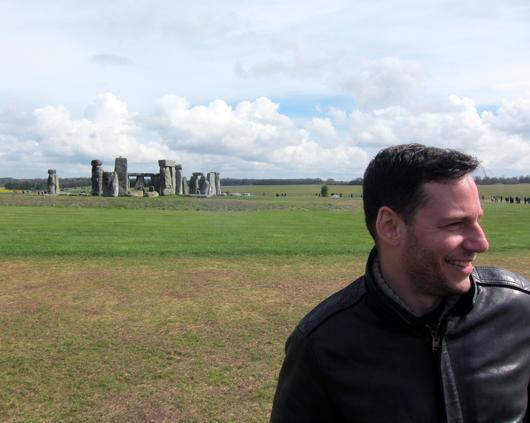 Alhadeff and Coakley ended their trip far from the design throngs — and the rain — by making a pilgrimage to a far more primitive manmade wonder. A palate cleanser, if you will.
MAX LIPSEY, DESIGNER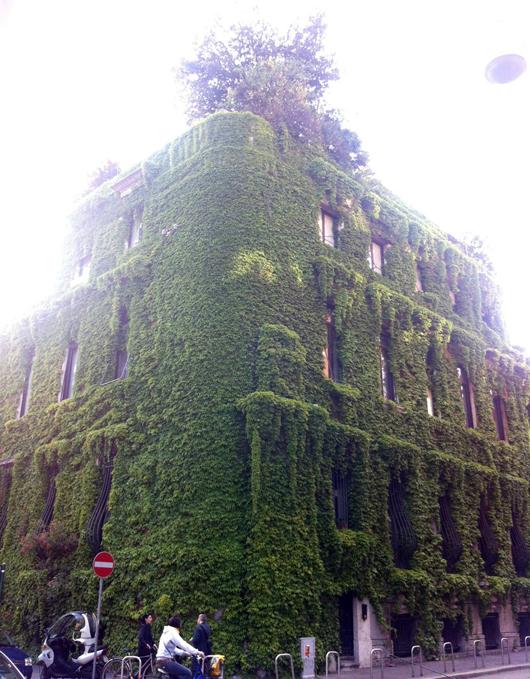 A "random furry building" that caught Lipsey's eye.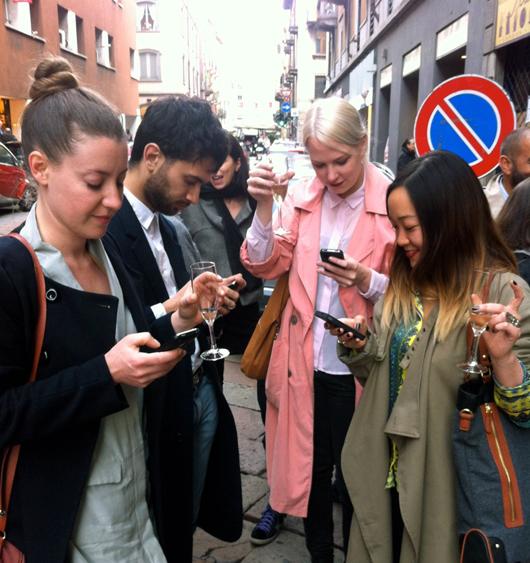 "Free Wifi and Champagne in Brera meant that nobody was talking to each other," he says.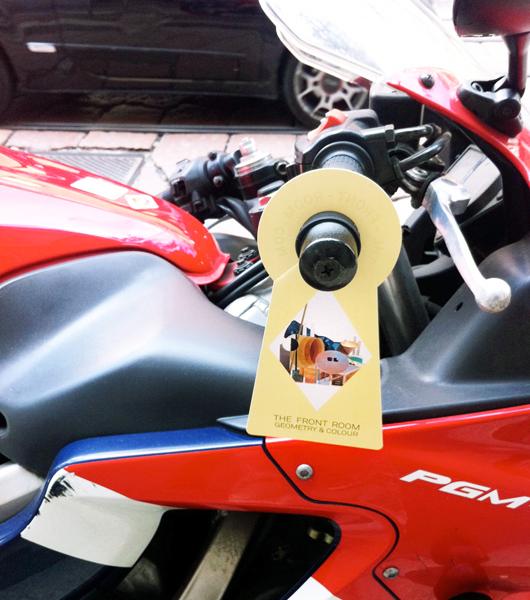 "Spamming for The Front Room" — the color- and geometry-focused show his friends Matylda Krzykowski and Marco Gabriele Lorusso put on last week — "on motorcycles."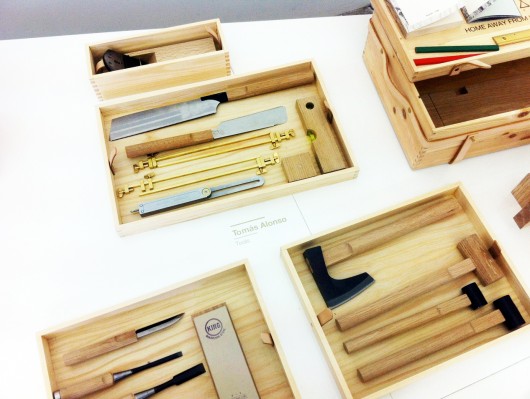 Handcrafted tools by Thomás Alonso at the Another Terra show by IN Residence.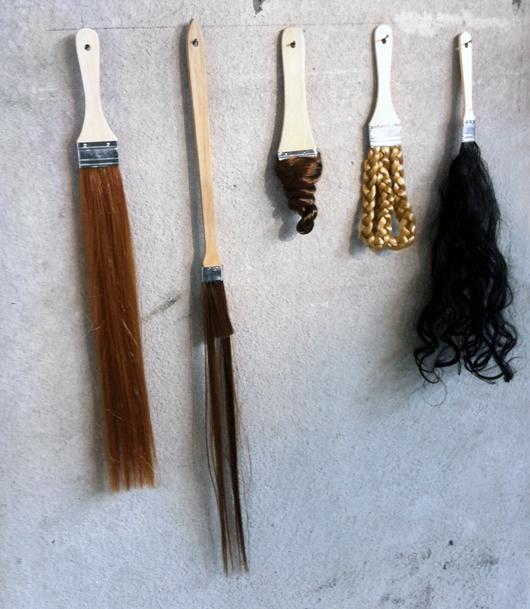 Tools of an entirely different sort, at Bezalel Academy's show in Ventura Lambrate.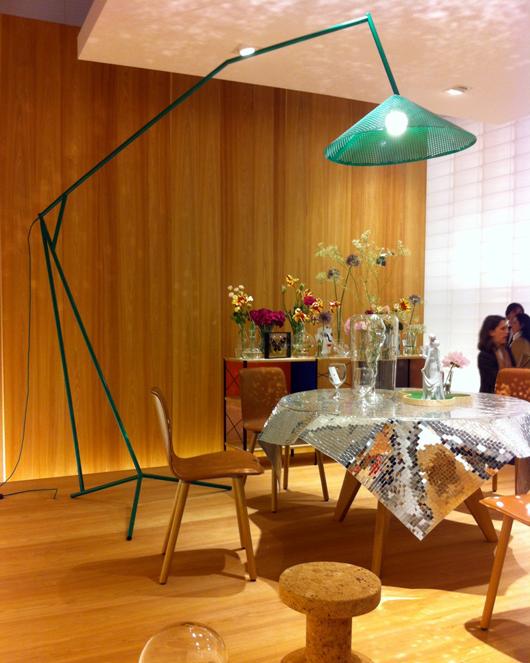 Lipsey's Acciaio: Stage 2 Lamp was one of the props chosen for the elaborate sets built this year inside Vitra's booth at the fair.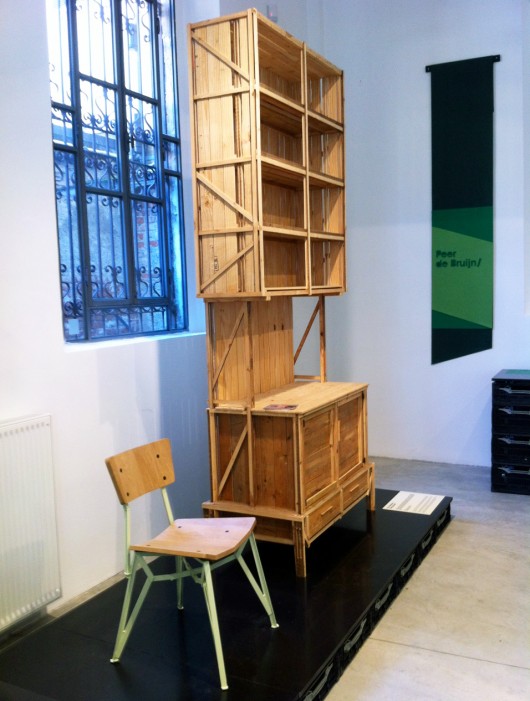 Works by Paul Heijnen at Premsela's exhibition, Spring.