05.10.12
An Exclusive First Look at Roll & Hill's 2012 Collection
Three ICFFs ago, when we launched the Noho Design District, our biggest exhibition was the debut of Jason Miller's highly anticipated new lighting company Roll & Hill, which took over the top floor of our beloved former lumber building (RIP) and cozily lit its dilapidated interior with a string of gorgeously modern chandeliers. It's hard to believe how far both of us have come since then. With the imminent redevelopment of the NDD's former hub at 45 Great Jones, we went hunting for a new home, and instead found two (we'll be camping out next weekend at 22 Bond Street and the new Standard, East Village hotel). And Roll & Hill — in addition to showing its new collection at the Javits Center — will join up with us once again in Noho, this time spreading out over 3,500 square feet on the ground floor of 2 Cooper Square, where a month-long temporary showroom will showcase the brand's full collection in addition to its new products for 2012. The brand debuted two new lights in Milan last month but we snagged an exclusive first look at the entire new 2012 collection, which includes new work by NDD alums Jonah Takagi (above), Lukas Peet, and Lindsey Adelman, as well as Miller himself. Check out the new products below and join us next weekend to check out the goods for yourselves.
(above) Jonah Takagi's Silk Road is a pendant lamp that explores different materials, opacity and proportions. The lamp is made of a spun metal shade that sits atop a piece of colored mold-blown Italian glass, which houses a powder coated wire cage and a traditional pleated paper shade. Silk Road is familiar, yet foreign. It is something altogether different.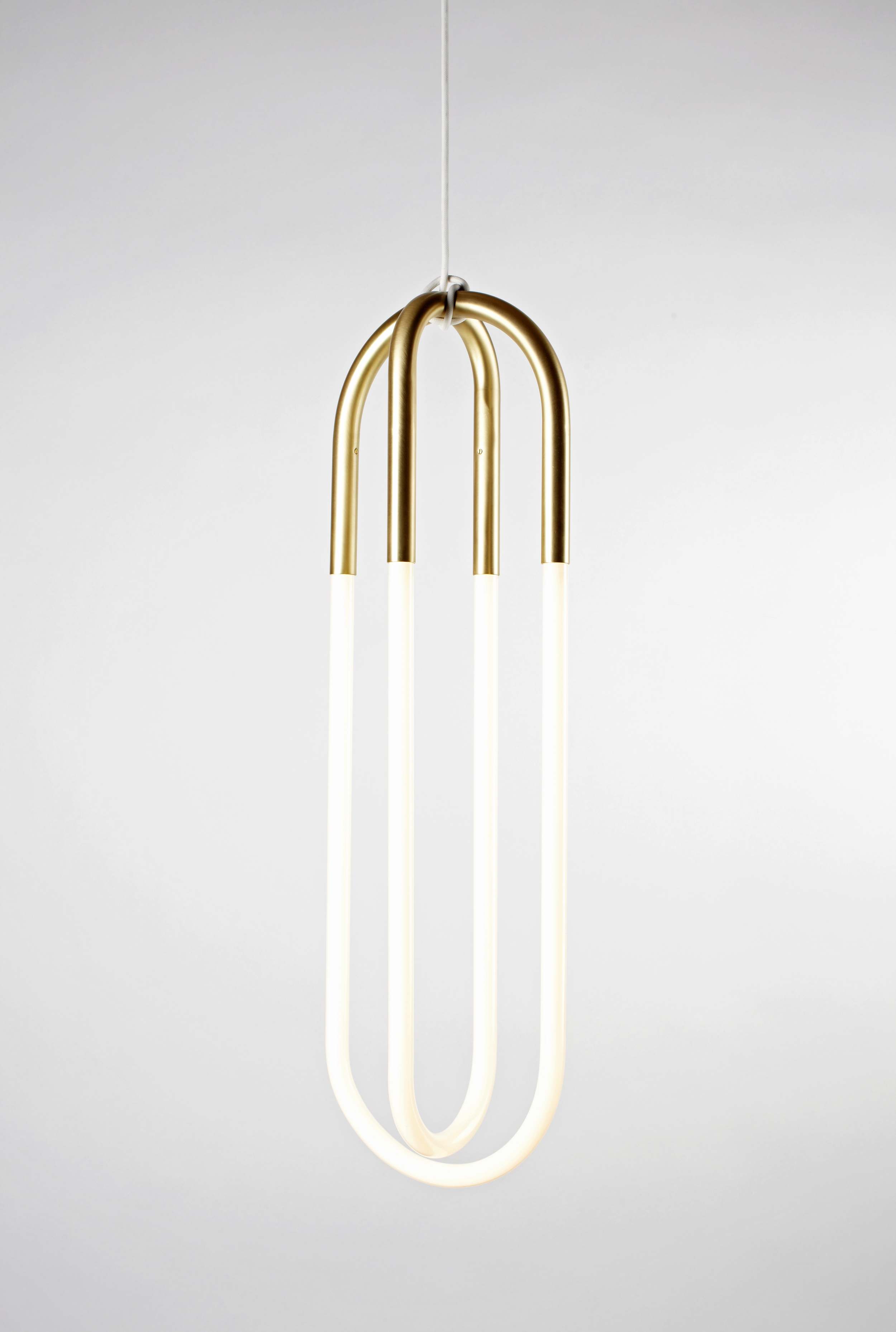 Jewelry is the inspiration for Rudi, a series of pendant lamps named after Lukas Peet's father. Rudi is made from bent brass tubes that hold handmade cold cathode lamps. The fixtures hang from their cords, which are knotted around the metal tubes.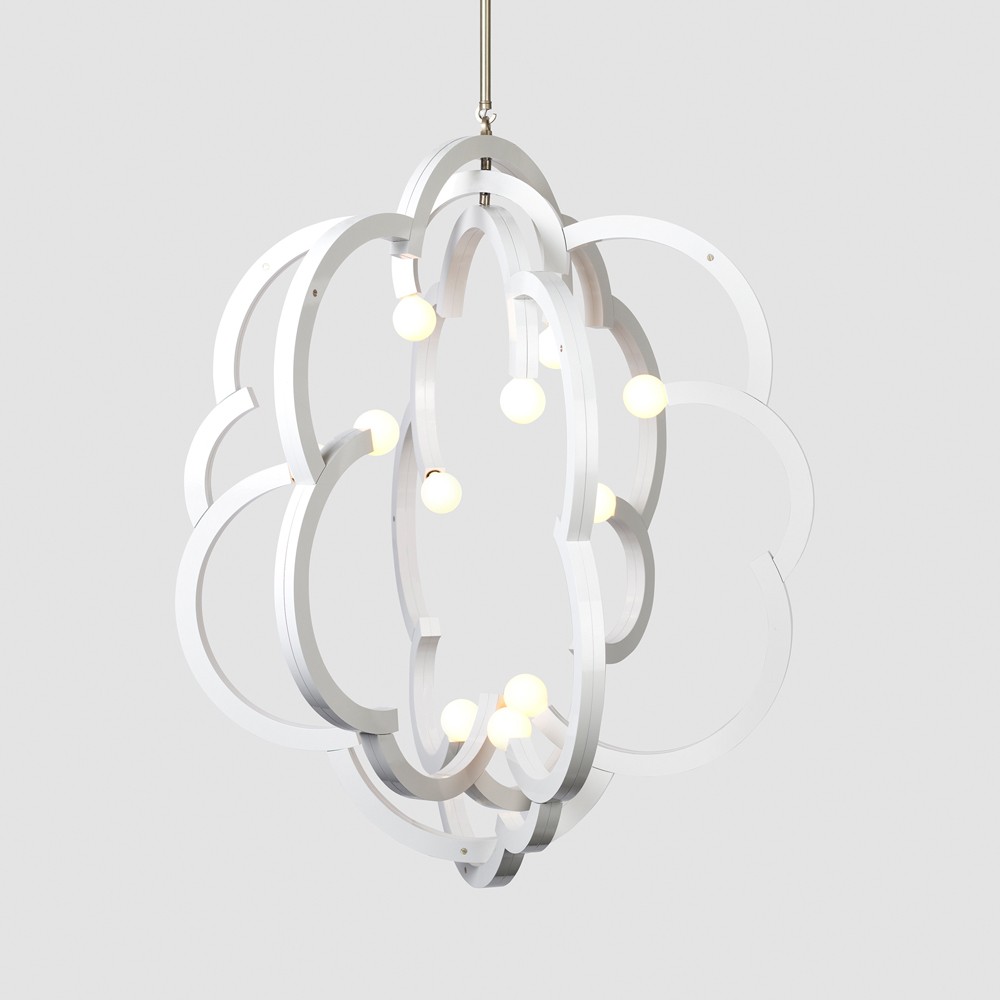 Blow, designed by Lindsey Adelman, takes its inspiration from the shape of traditional French wine barrel candelabras where the wooden staves are inverted and mounted to the metal hoops. By exaggerating the scale and orientation of the staves, Blow becomes an asymmetrical cloud-like form with inwardly facing points of light.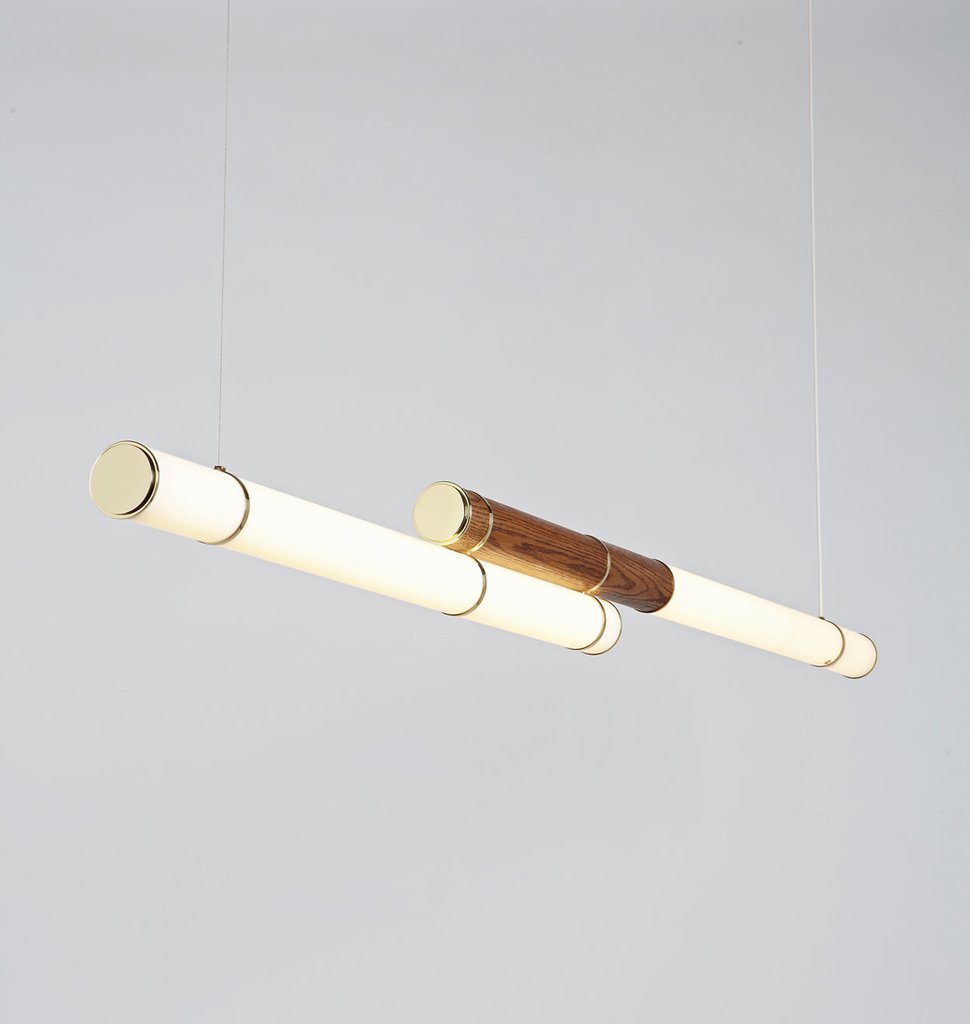 The latest generation of Jason Miller's Endless, Mini Endless is a system of LED lights based on a tubular structure that can go on forever. Luminescent acrylic tubes are supported by brass and nickel hardware. Wood and powder coated steel sections conceal all the electronics. Mini Endless can be hung end-to-end, side-to-side, or overlapped with the addition of custom-made steel hardware. The possibilities are endless.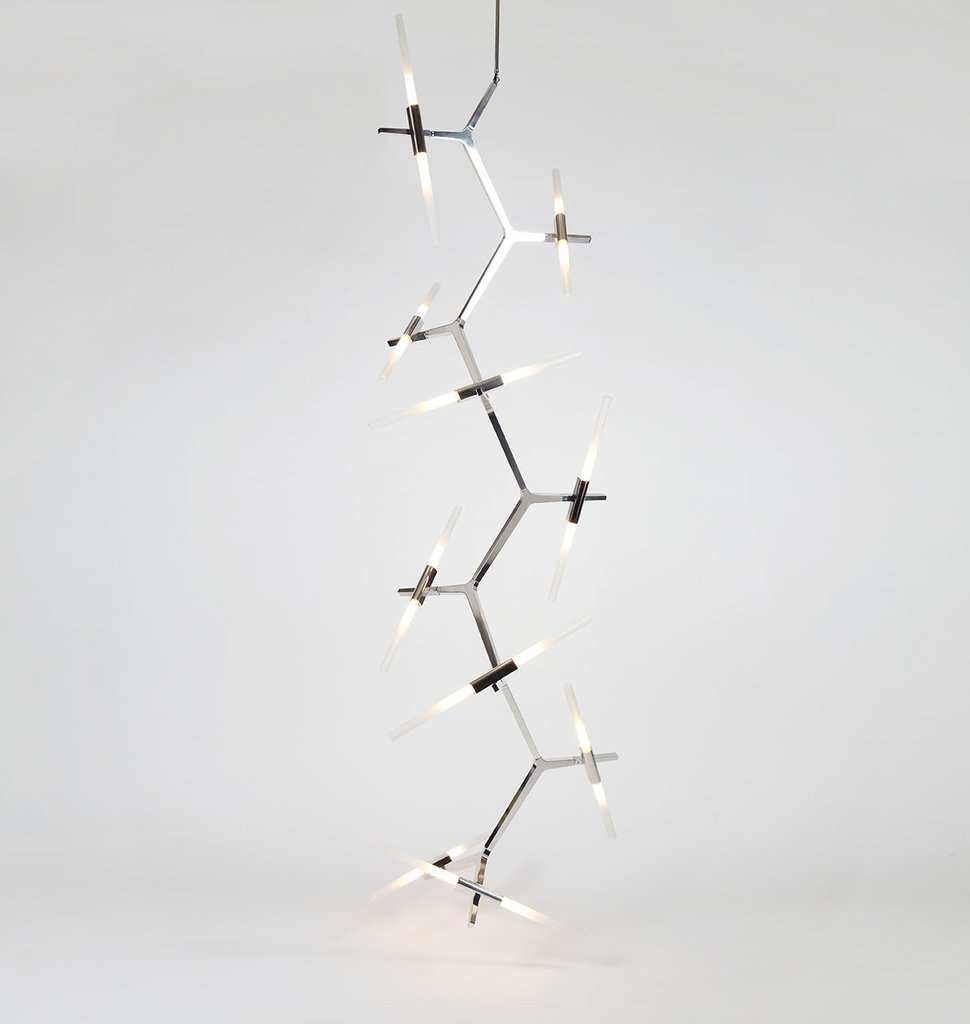 Lindsey Adelman's Agnes collection expands with the addition of a sconce and this vertical aluminum configuration called Cascade.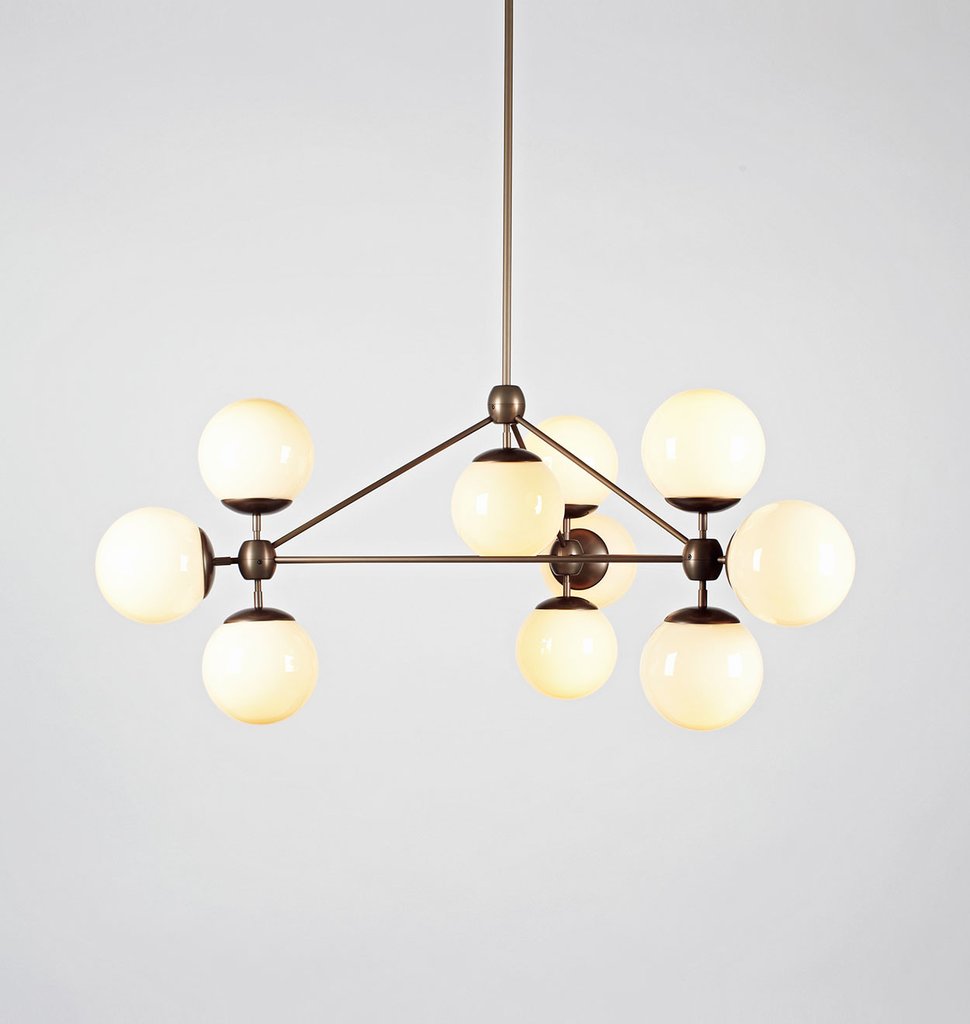 Jason Miller's Modo chandelier, available now with cream-colored globes.