04.19.12
At the 2012 Milan Furniture Fair
While nothing will ever compare to the Great Ash Cloud of 2010 in terms of strange events surrounding the Milan Furniture Fair, there seems to be a fair amount of juju going on with this year's festivities — or at least with the members of our hand-picked street team, who were meant to upload photos from their bases around the Italian metropolis all this week. Pin-Up editor Felix Burrichter reported a suddenly collapsed eardrum, which stranded him in Berlin and prevented him from attending the fair entirely, while designer Sam Baron confessed his attempts to take photos at a dinner for Fiat's Lapo Eklann were sadly thwarted by bodyguards. Lucky for us, then, that we've been able to follow along on Instagram, Twitter, blogs, and a steady stream of photos arriving in our inbox from The Future Perfect's Dave Alhadeff, who's been firing off everything from potential products for his store to OMG moments to jealousy-inducing images of gelato (above). We'll be bringing you more photos as they roll in, but for now, here's a sampling of the first few days from one of our favorite fairgoers.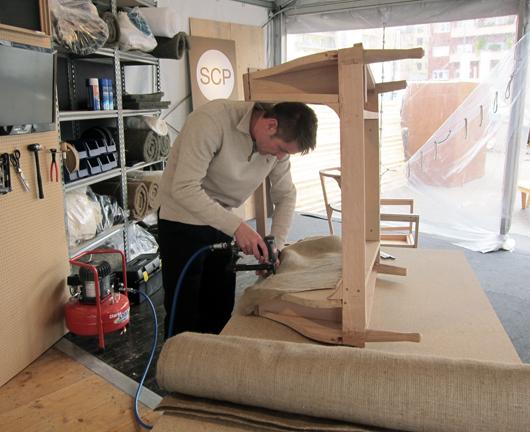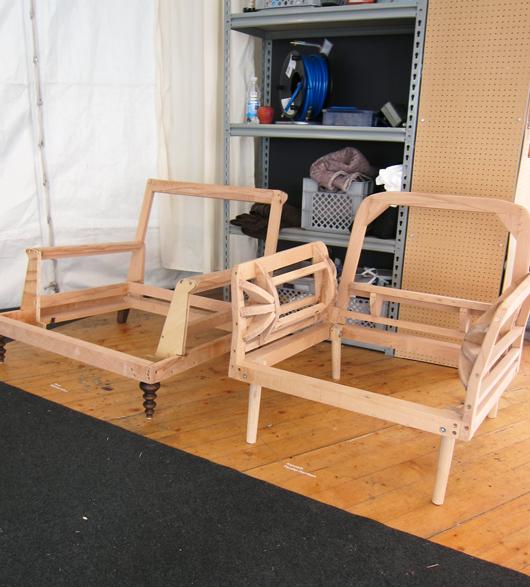 One of Alhadeff's first stops was MOST — the fair's newest destination, curated by Tom Dixon at the National Museum of Science and Technology — to visit the SCP stand (Alhadeff carries the British manufacturer's full line in his store). There, a workshop has been set up upholstering seat frames like the ones shown here by Matthew Hilton (left) and Faudet-Harrison (right).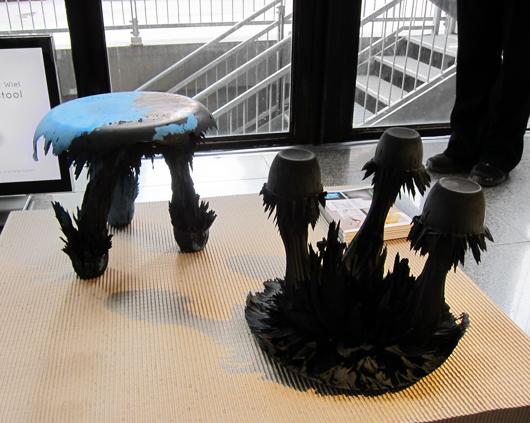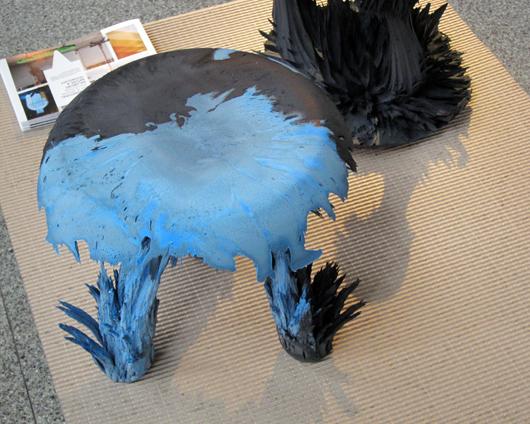 Alhadeff's other obsessions from the day included Lex Pott's Transience Mirrors and these resin and iron Gravity Stools, which were a graduation project by Rietveld Academy grad Jólan van der Wiel. The stools are formed by positioning magnetic fields above and below a container of polarized material.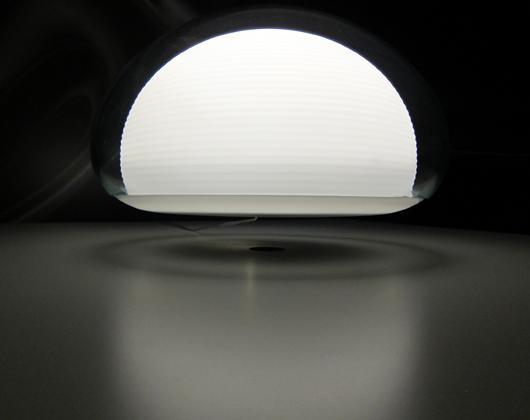 "I found the most amazing floating lamp at Japan Creative," says Alhadeff. "Literally, it floats. No base. No hanging wires. It's a trick, but a really, really good one, executed beautifully."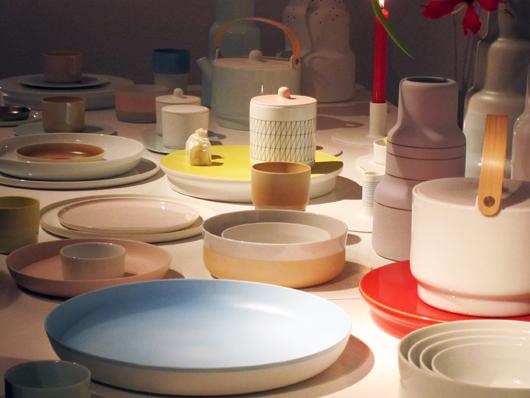 Ceramic ware by perennial favorite Scholten & Baijins for Arita, Japan's oldest porcelain manufacturer. "So amazing, but sooo expensive," says Alhadeff.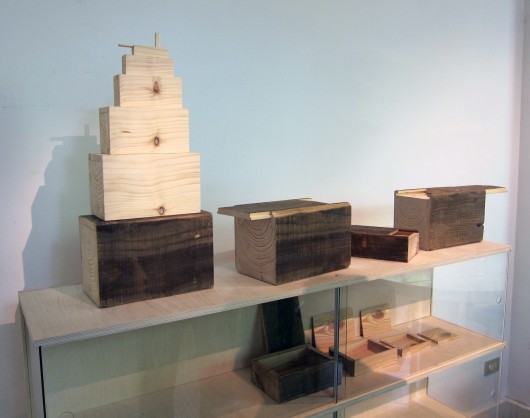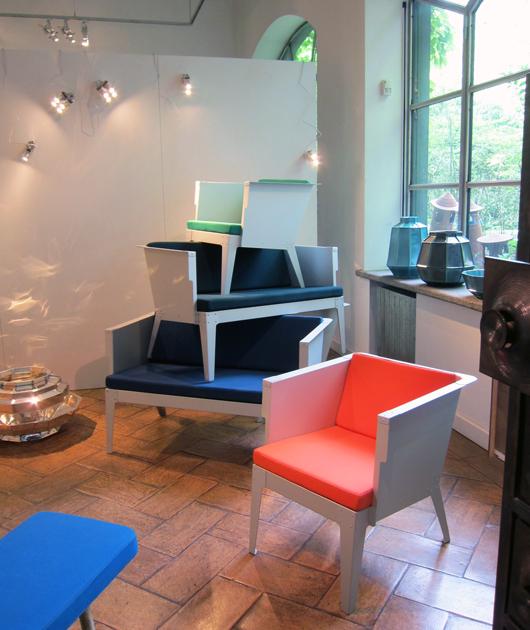 On to Rossana Orlandi to see new wares by Piet Hein Eek, one of The Future Perfect's newest acquisitions. Shown on top is Hein Eek's Box Within a Box Within a Box project: "The boxes are made of a single piece of wood. By sawing off a slice around the wood each time and then shaping the slices and gluing them back together, you can make quite a few boxes with the only material loss being the saw-cuts. Creating something without material loss or, alternatively, from waste is one of my strongest drives," says the designer. Below it are aluminum pieces first created by Hein Eek in the early '90s and rereleased this year now that aluminum is back in fashion.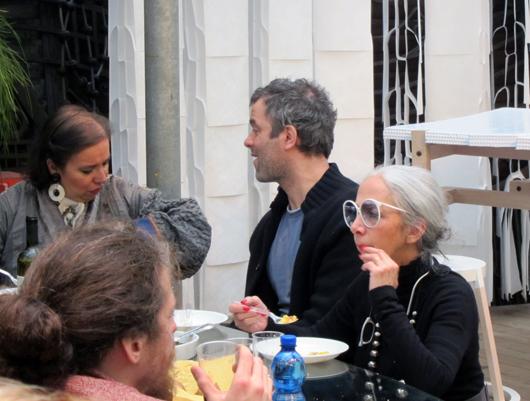 The designer lunching with Rossana Orlandi herself.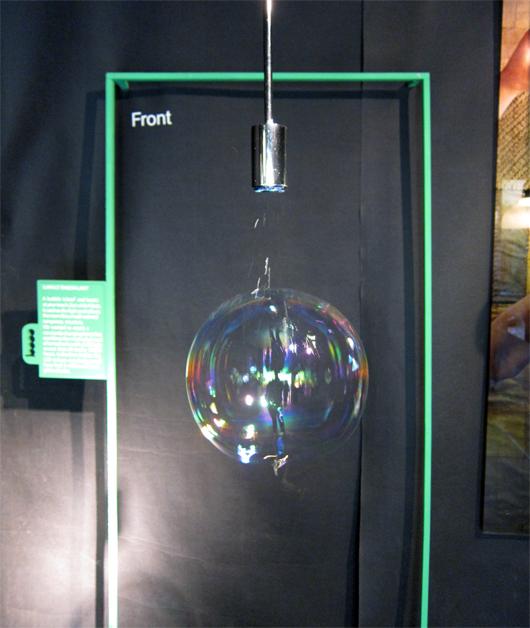 Also at Rossana Orlandi: Booo, a new Dutch lighting company focused on LEDs that was started by Fernando Arias van Oordt, who we first met when he was working at Nacho Carbonell's studio. Shown here is Front's Surface Tension Lamp, which lasts for 50,000 hours and blows its own bulb via an internal bubble maker, each one a fleeting object, bursting to make way for the next. "Not something anyone really wants to own (MESSY), but so so pretty!" says Alhadeff.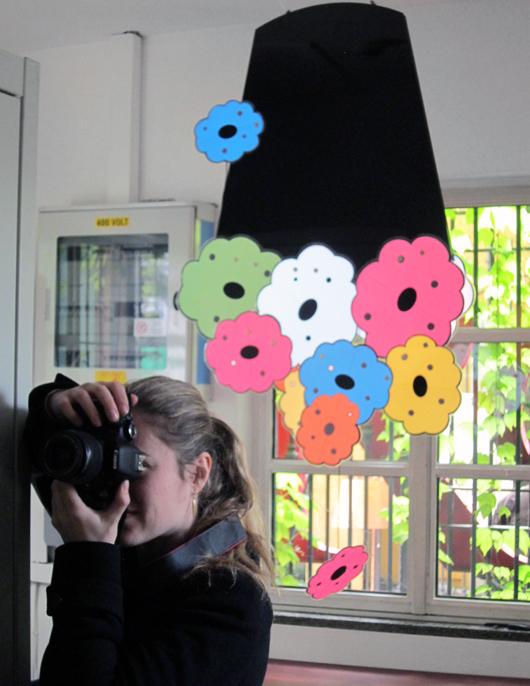 In Milan, Alhadeff rolls with the crew from Lindsey Adelman's studio, who used to rent office space in the back of his New York store. Pictured here is the studio's Mary Wallis in front of the Luce Magnetica light by Marcus Tremonto.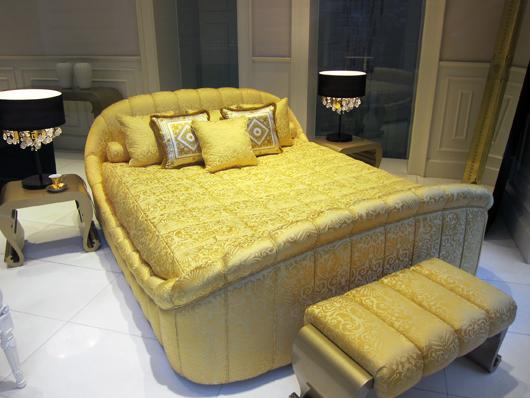 For every understated or innovative product at each year's Milan fair, there's always five or six over-the-top glitz extravaganzas. This year's award goes to this yellow brocade bedroom set Alhadeff spied at Versace Home.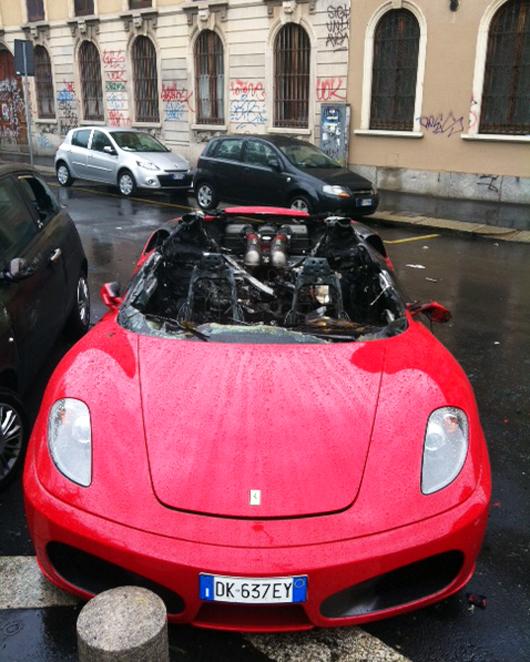 Last but not least, Alhadeff forwarded on this image, photographed by Sheridan Coakley of SCP, with no commentary. An enraged design fan? We'll never know! Stay tuned for more coverage tomorrow!