04.23.12
The Best of the 2012 Milan Furniture Fair, Part II
We'd scarcely pressed "Publish" on last week's Milan Furniture Fair recap when another round of photos arrived in our inbox, this one featuring the jaw-droppingly amazing Sedimentation vases pictured above, which could be our favorite thing to emerge from the weeklong festivities. The fact that they're the work of a student — the Swedish-born Royal College of Art up-and-comer Hilda Hellström — makes them even more exciting, especially when the fair can sometimes seem dominated by glitzy launches from the megabrands. "I am OBSESSED with these," wrote The Future Perfect's Dave Alhadeff. "The forms feel well beyond student work and the 'on-trend' marbling technique." We couldn't agree more, and Hellström's urns were just one of the products we fell in love with by proxy; as the weekend wore on, we received picks from Mary Wallis, a designer at Lindsey Adelman's studio, and the American designer Jonah Takagi to round out our second wrap-up from the year's biggest furniture event. Mirrored crates, portable terrariums and zinc-coated screens are now tops on our wish lists. What's on yours?
MARY WALLIS, DESIGNER, LINDSEY ADELMAN STUDIO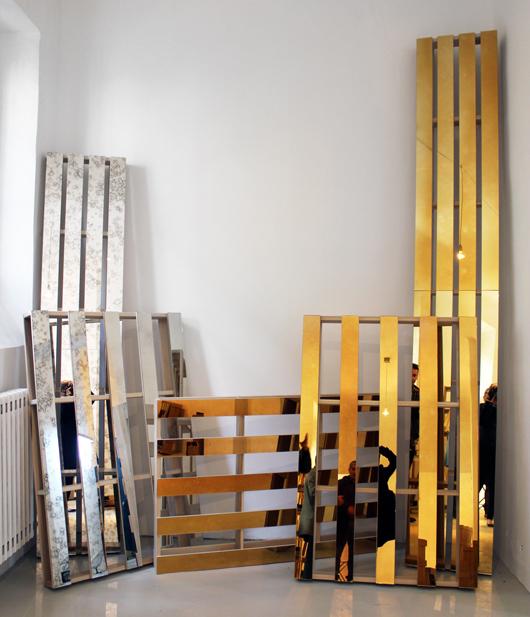 Mirrored crates by Garth Roberts at Rossana Orlandi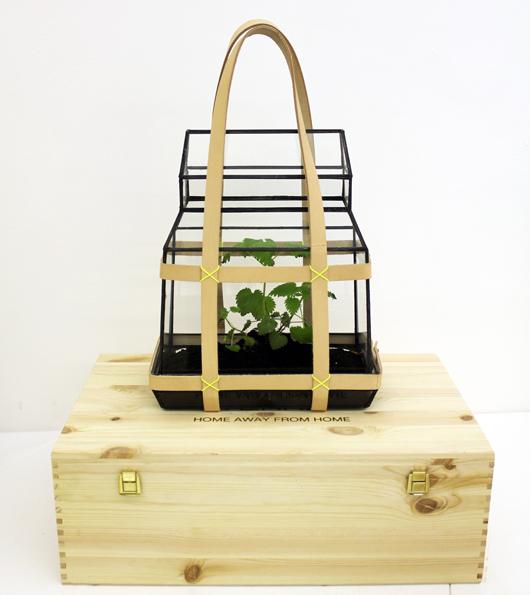 We're unsure of the necessity for a portable terrarium, but we like its looks. Terrarium Tote Purses by the Hamburg-based duo Besau Marguerre.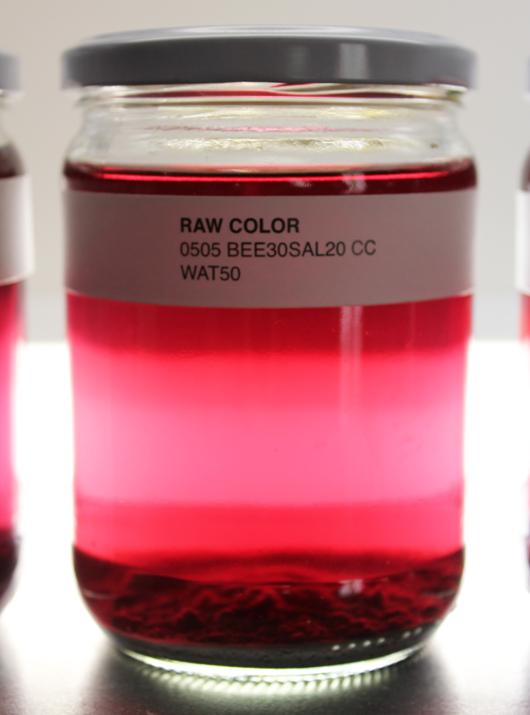 An installation by Sight Unseen favorite Raw Color, which consisted of 130 jam jars in a rainbow of pigments derived from vegetables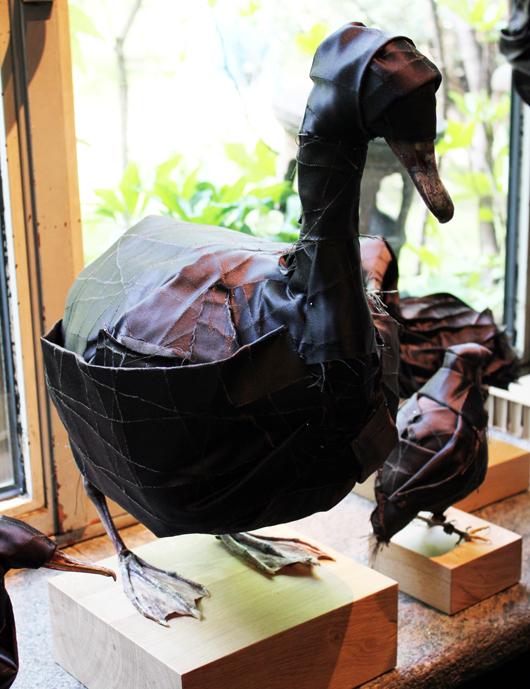 Fabric taxidermy in the Rubelli room by studio Maarten Kolk & Guus Kusters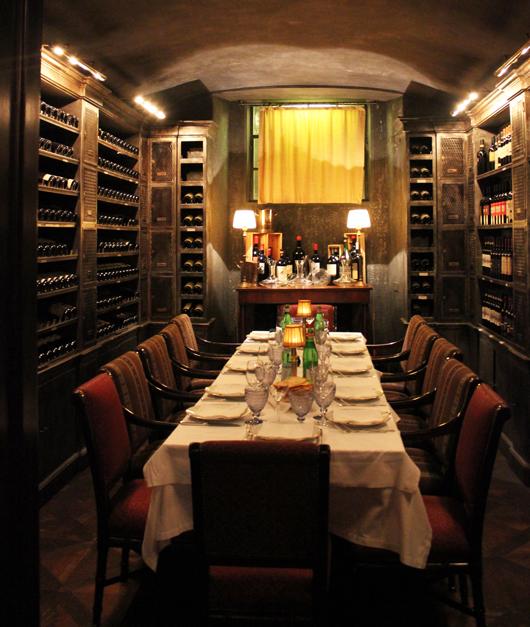 Dining room in a cellar for private Roll & Hill dinner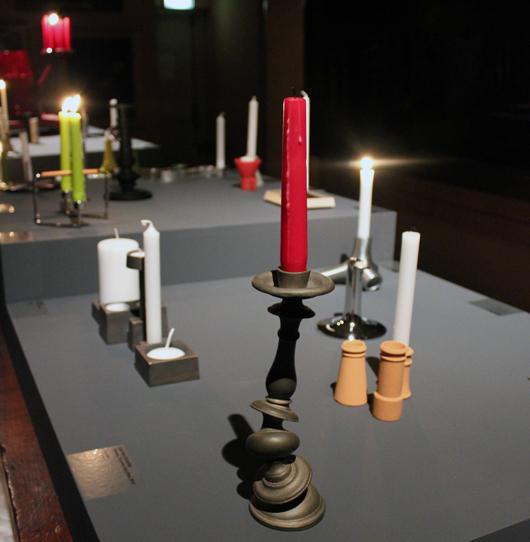 Paul Loebach's candlestick at Museo Poldi Pezzoli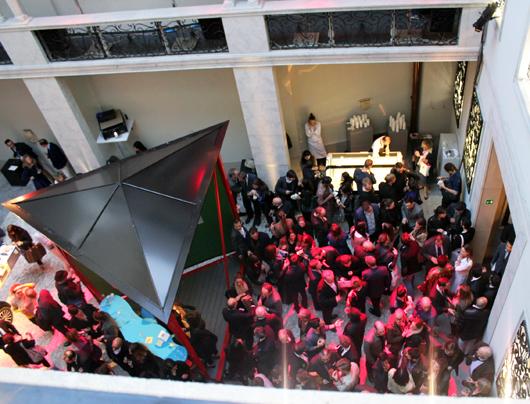 Crush of people at the Wallpaper Handmade party
DAVE ALHADEFF, OWNER, THE FUTURE PERFECT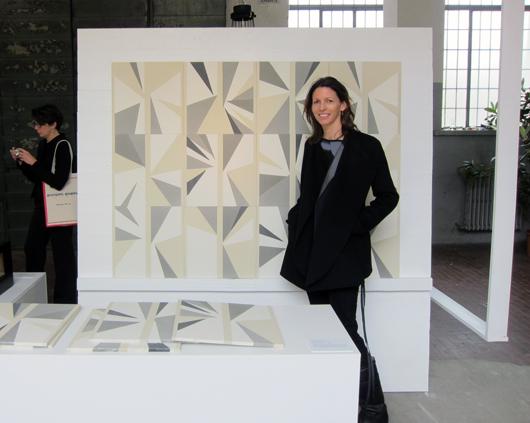 Lindsey Adelman with her handmade concrete Refraction tiles for Carwan Gallery.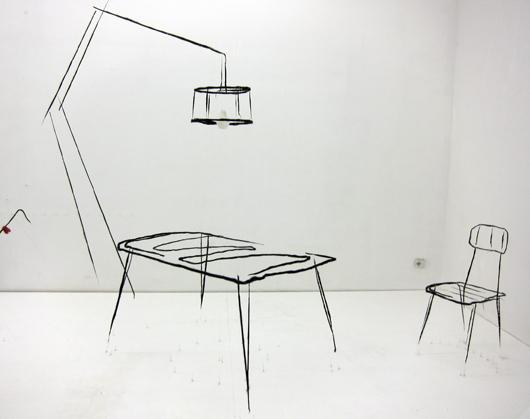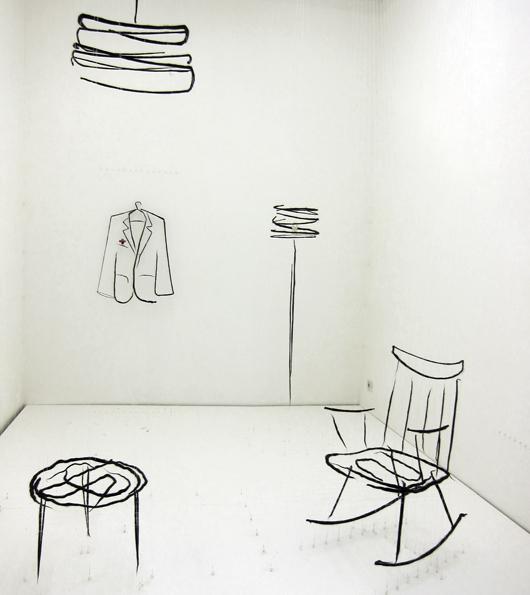 "Found this amazing show in Lambrate.  These "line drawings" are actually represented in 3d.  It's a trick, but man did they pull it off with grace and style."
JONAH TAKAGI, DESIGNER, ATELIER TAKAGI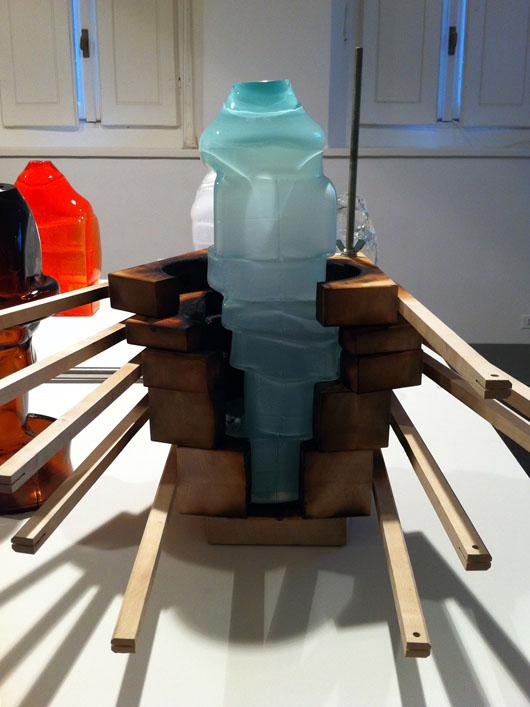 "Mold-blown glass at the Hot Tools ECAL show in Brera. Great colors and Brutalist forms."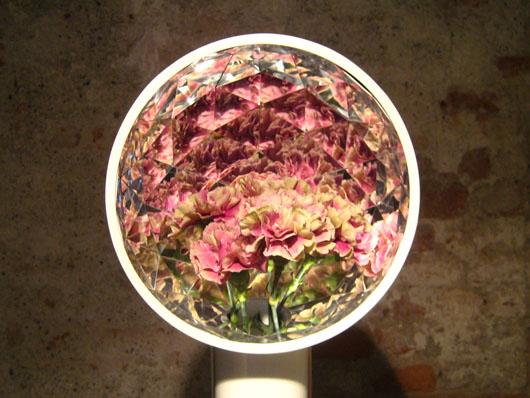 Also at ECAL: "I'm a sucker for all things psychedelic. Great vase with faceted mirror. An exploded view, a fractal, a flower with a flower."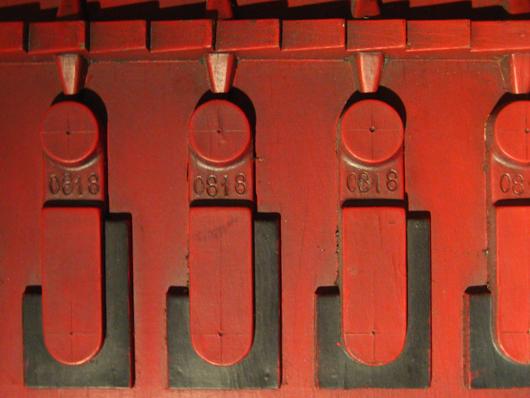 "Wooden patterns in the basement of Rossana Orlandi."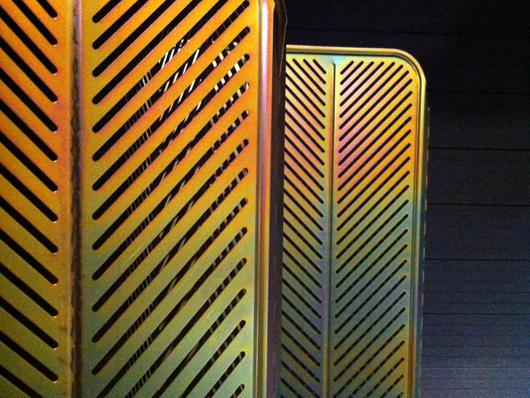 "Screens by Tom Dixon at MOST. Stamped steel in a trivalent zinc finish."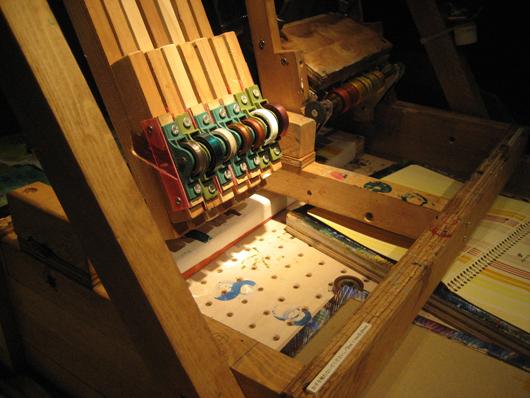 "Paper-printing device at Wallpaper Handmade. It printed a swath of parallel lines in a very irregular way, with a live demo from the designer… whose name I didn't catch!"