03.28.16
10 Key Designs For Your Bedroom, According to the Guys at TRNK
On their site TRNK, a retail destination for designy dudes, Tariq Dixon and Nick Nemechek don't just sell their favorite furnishings and housewares, they dole out expert advice on how to deploy them — even though they aren't, technically speaking, experts (both their backgrounds are in men's fashion, not interior design). Yet their tutorials on how to choose a sofa, say, or unconventionally fill a blank wall have proved so popular that they regularly get requests to provide those services IRL, and recently, they made the leap into doing just that: When the new luxury mattress brand WRIGHT decided to celebrate its launch with a pop-up shop in New York, founder Dan Hauber tapped the duo to design it. Drawing on their signature approach of "finding contrast and balance to create a modern and minimal space that still feels warm, and like home," says Dixon, he and Nemechek placed the crosshatch-ventilated memory-foam mattress atop a simple wooden bed frame, then surrounded it with thin steel shelving, neutral jute rugs, and tons and tons (and tons) of plants.
Even full of revelers at WRIGHT's launch party, the space still looked so chill and lovely that we decided to invite Dixon and Nemechek to give us a TRNK-style lesson in how to create the perfect bedroom, complete with the 10 key objects they'd recommend filling it with. Their thoughts: "Of all spaces in the home, the bedroom is the one where function prevails over form," says Dixon. "The goal is for the space to be comfortable, spare, and serene. We were mindful of that goal when choosing these items — the end table frees up floor space, the artwork we suggested is meant to be calming. Part of that calming feeling is having very few objects, not over-styling it, keeping it very restrained. Our walls are white with only a couple of art pieces. One thing I like to do with the sheets is mix and match textures and shades of grey to create more of a tonal thing, rather than having a perfectly matching bed set. And plants for sure — they're very relaxing and nurturing." Check out the duo's picks below.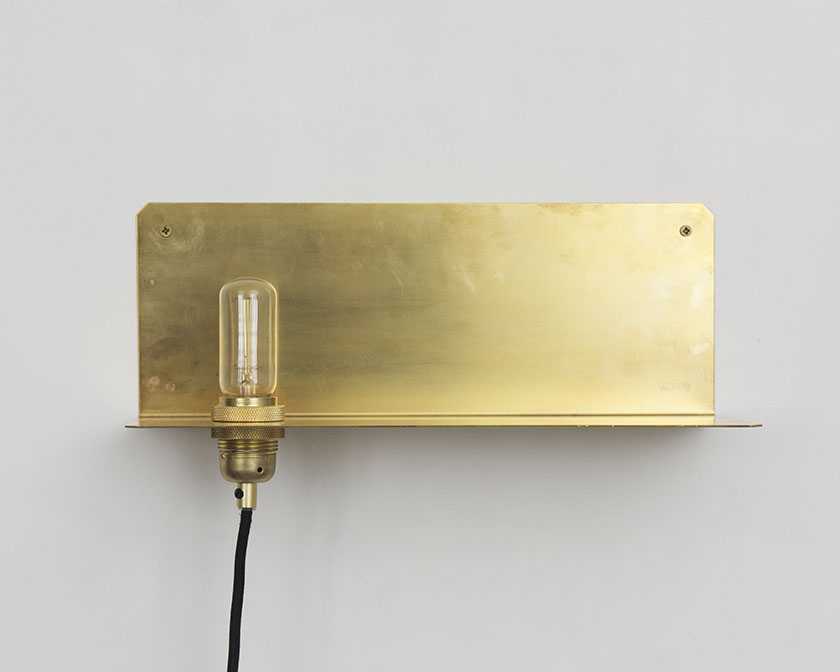 "How clever and practical is this shelf light by Frama? You get the function of both a bedside light and a nightstand without requiring any floor space. Not to mention how beautiful it is."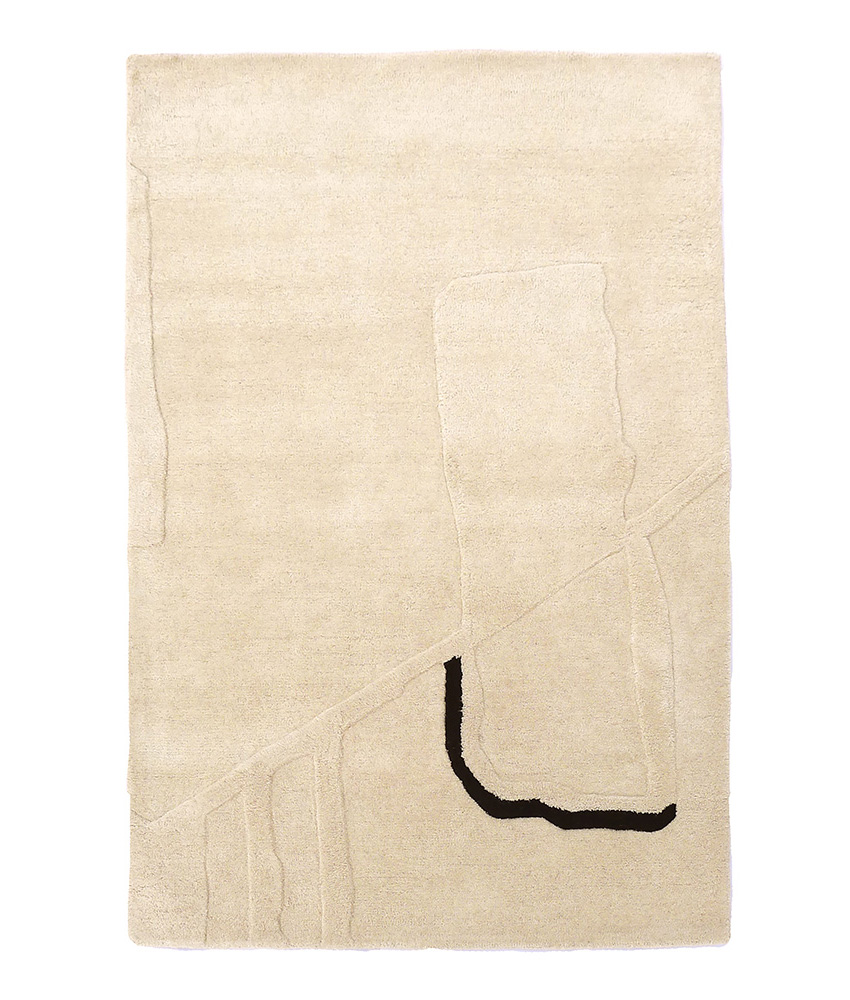 "I prefer stepping out of bed and onto a plush, high pile rug. Some of our favorites right now are these new designs by Cold Picnic. The natural color and textural pile are especially perfect for the bedroom, and the stroke of pattern will add a little something extra to the room."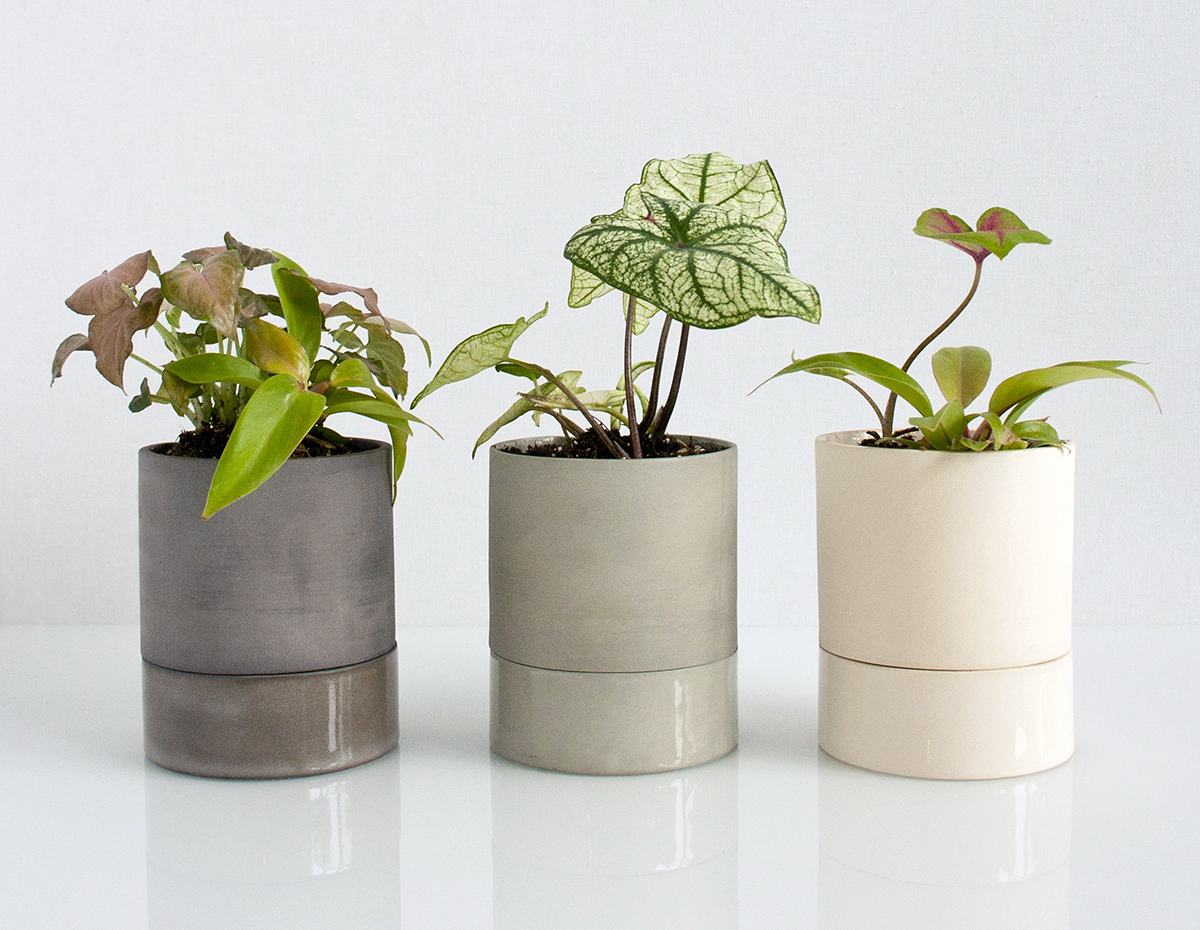 "For me, plants in the bedroom are a definite, even though I don't have a spectacular green thumb. These self-watering planters from Light and Ladder are pretty genius though —the system allows the plants to draw water from the drip tray."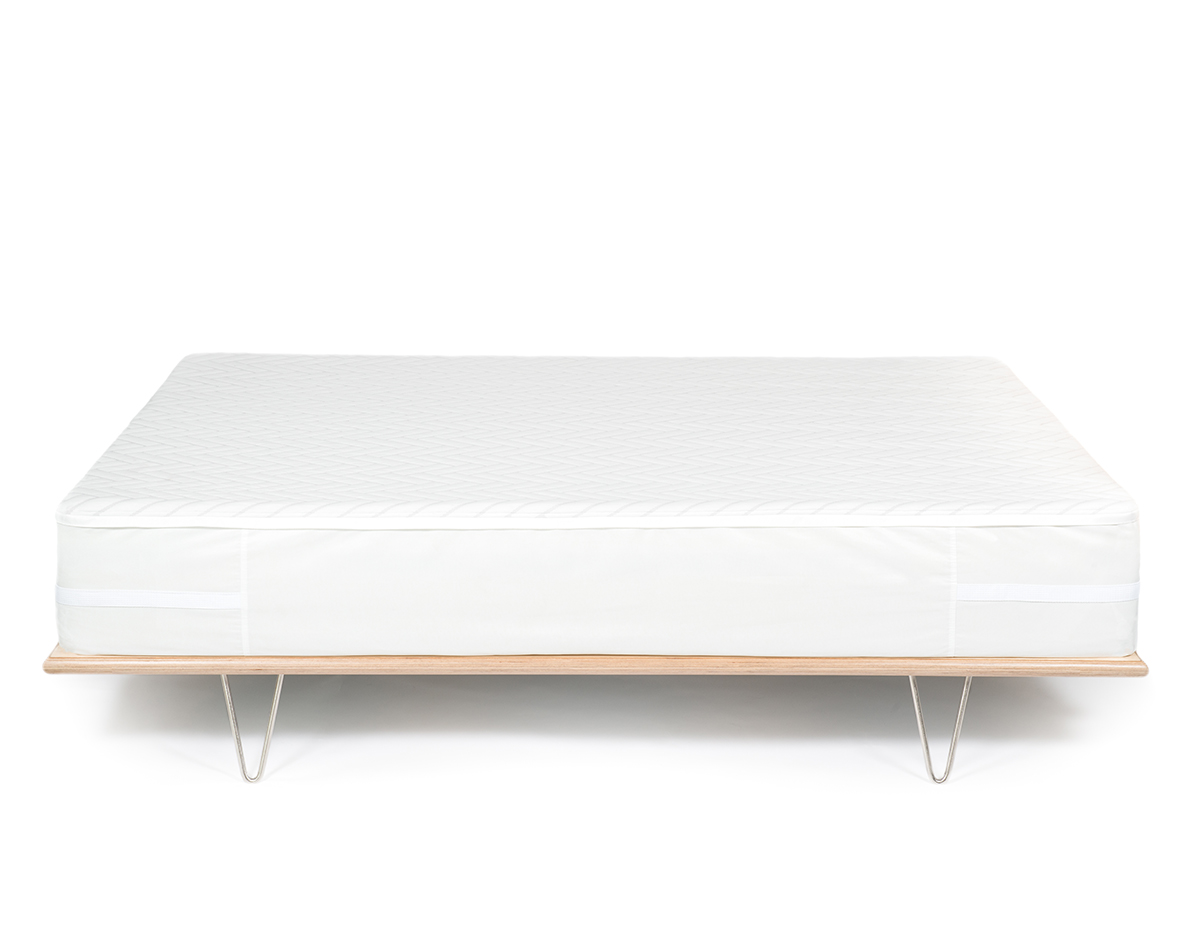 "A good night's rest comes down to the mattress. One of our favorites in the W1.27 by the newly-launched WRIGHT. Foam mattresses are sometimes known for getting  hot in the summer, but this one is actually really breathable. It's made from open-cell foam and has a top layer made from heat-wicking gel particles. It's a definite must-try for those who prefer a mattress on the softer side."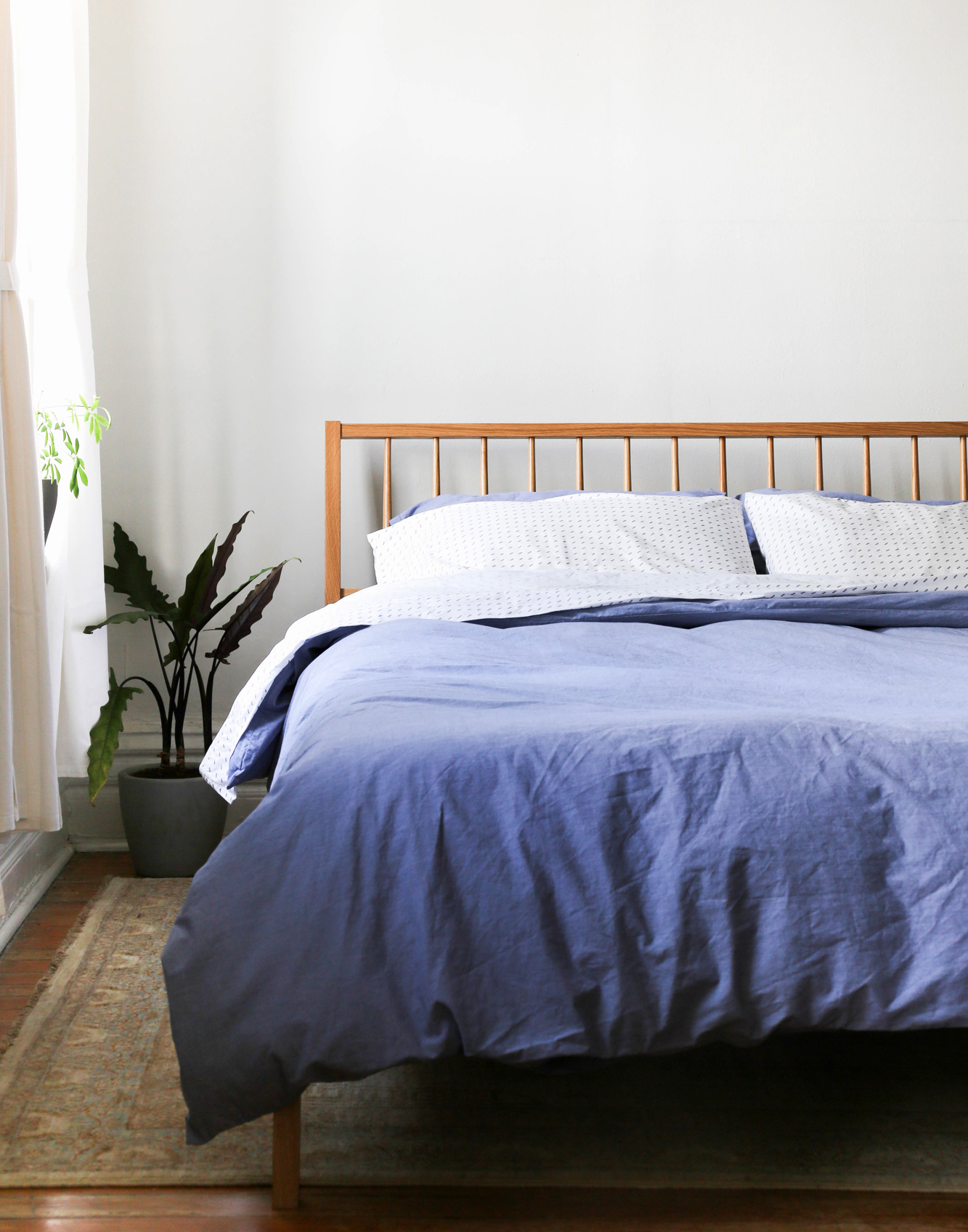 "When it comes to the bed itself, we prefer to keep it simple and timeless. One of our personal favorites is this Windsor chair–inspired design, handcrafted from solid oak. It's one of those things that you can literally keep for a lifetime."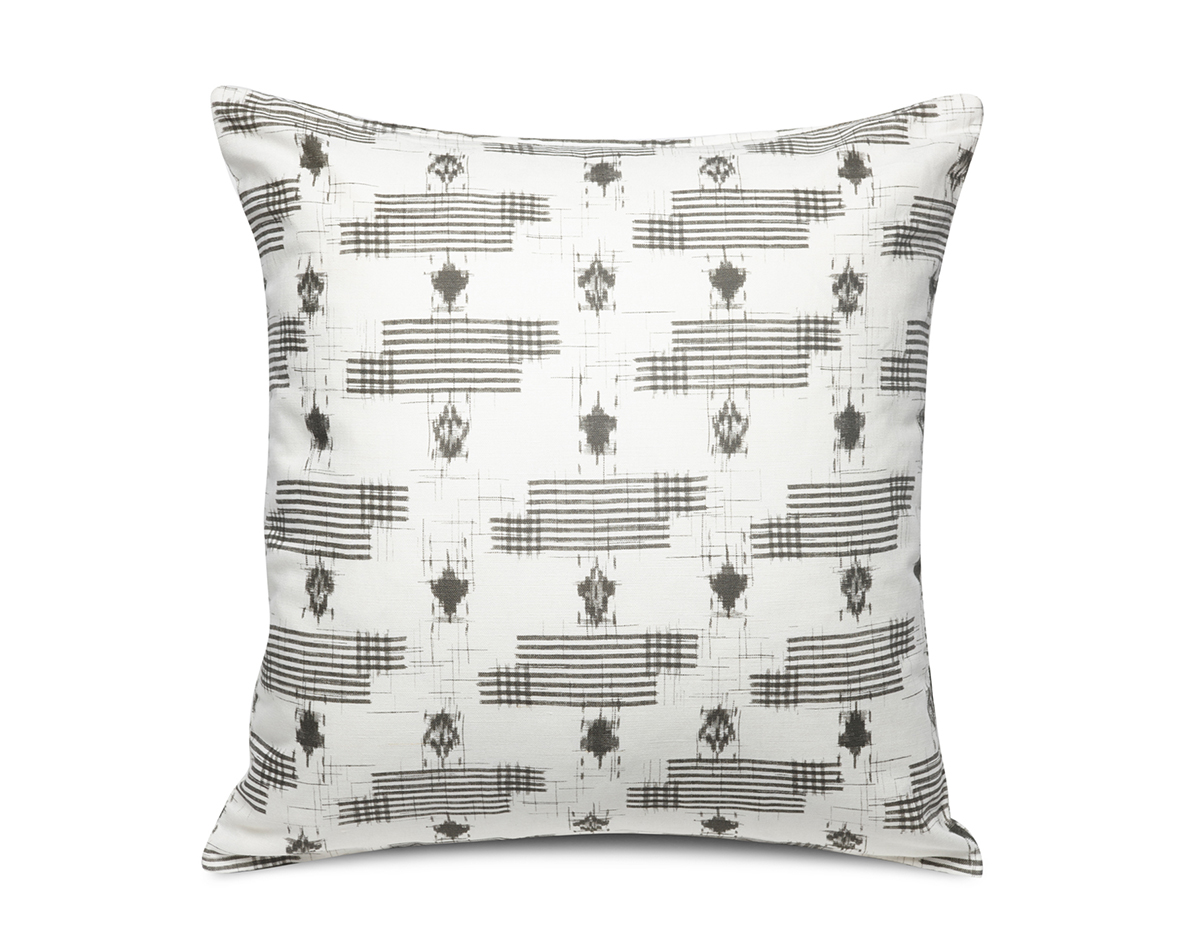 "Mostly just for show, I like to a toss a couple of patterned throw pillows onto the bed. These hand-printed ones from Zak and Fox are actually made from a cotton/linen fabric, so they're still soft enough to rest your head on them."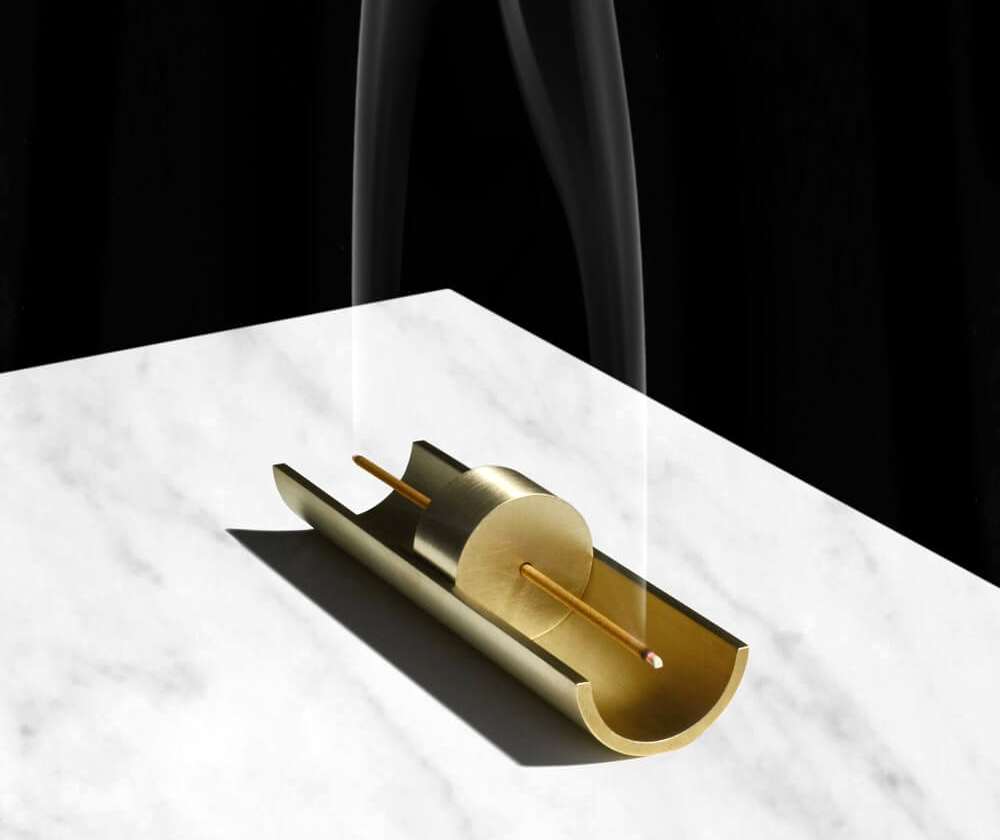 "Of all rooms in the house, I think aroma's most important in the bedroom. We've been really into the incense by Cinnamon Projects. The scents are rich, but not too brooding – and the incense holder is really a work of art."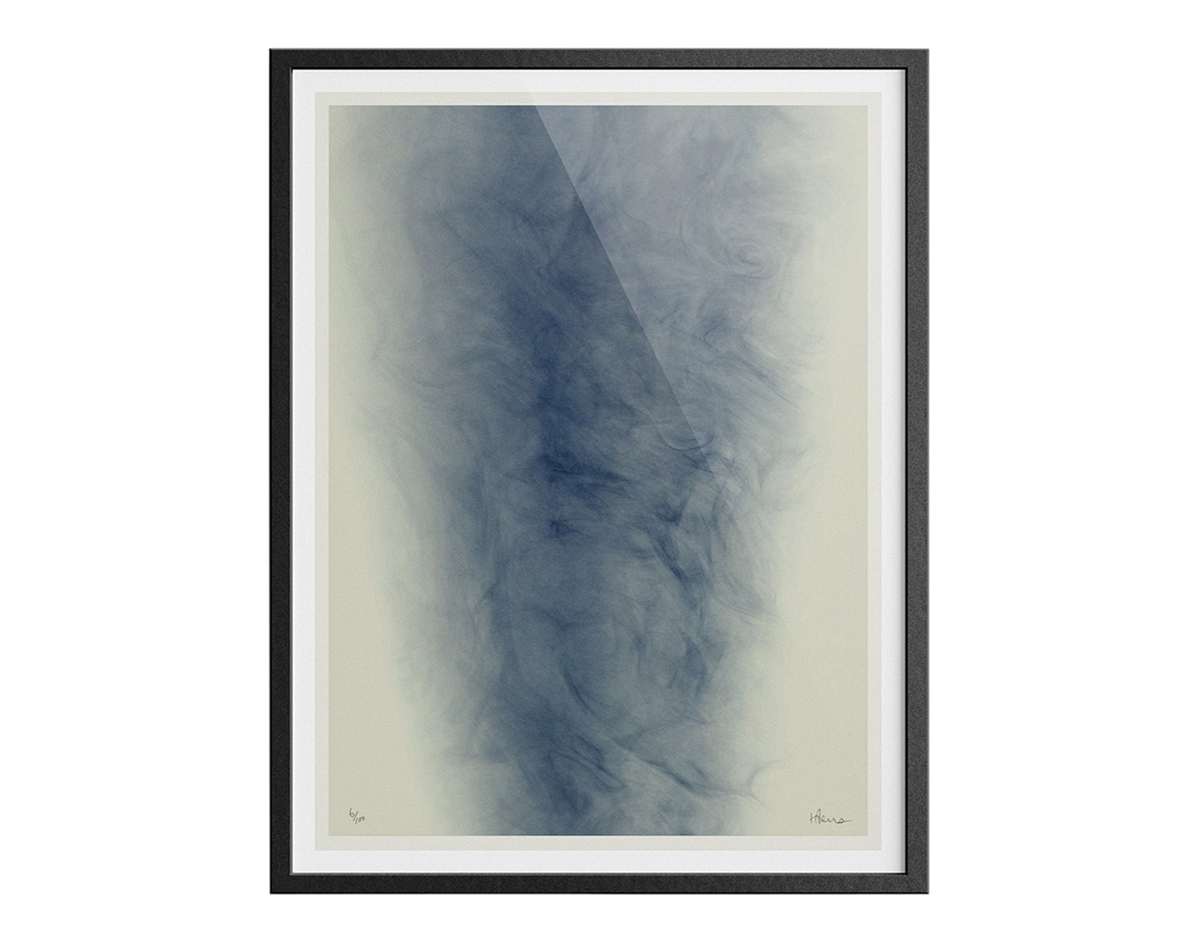 "For artwork in the bedroom, I look for something calming, that offers peace of mind. I find something really serene about this series of abstract photo prints, depicting film set smoke. They're works by a young, LA photographer, Hamish Robertson."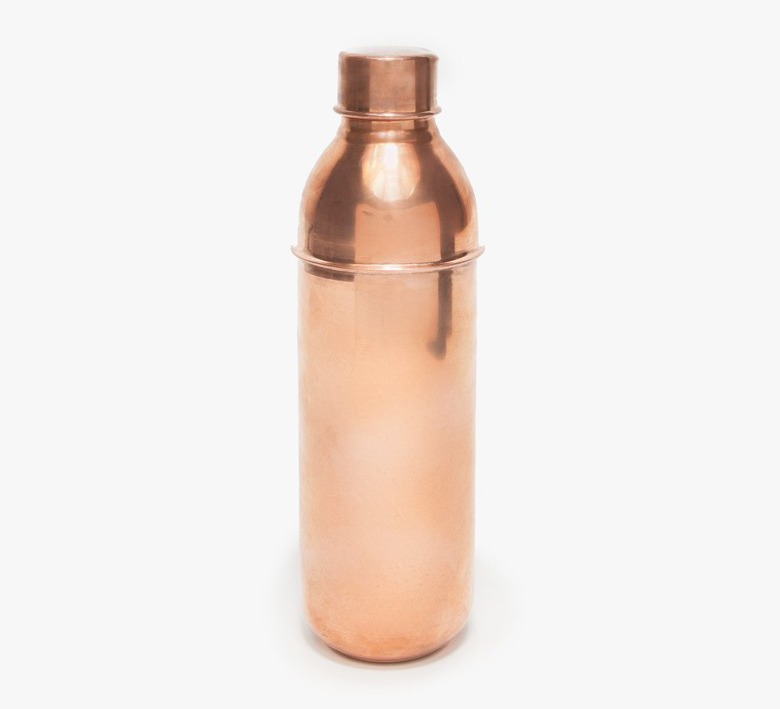 "I like to keep a water carafe bedside, preferably something with the a cap, to protect from it from dust and from my clumsiness. I really like the look of this copper one at Need Supply — and apparently, the copper has antimicrobial properties that help to cleanse the water."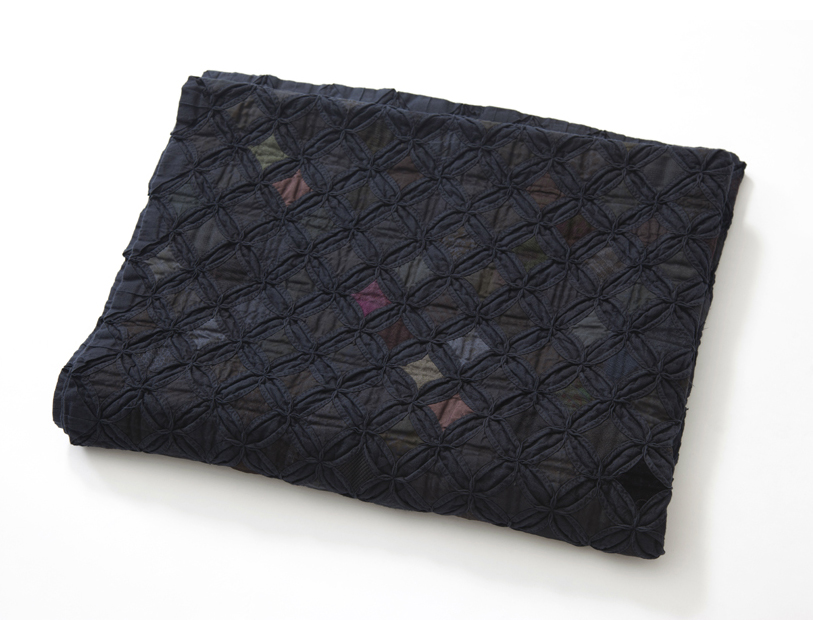 "A quilt is can make an interesting, more unique alternative to a duvet. Kellen at Sharktooth curates a beautiful assortment of vintage quilts that she over-dyes in these really rich shades of blue, gray and black."
This post is sponsored by WRIGHT. Like everything at Sight Unseen, our partner content is carefully curated to make sure it's of the utmost relevance to our readers.