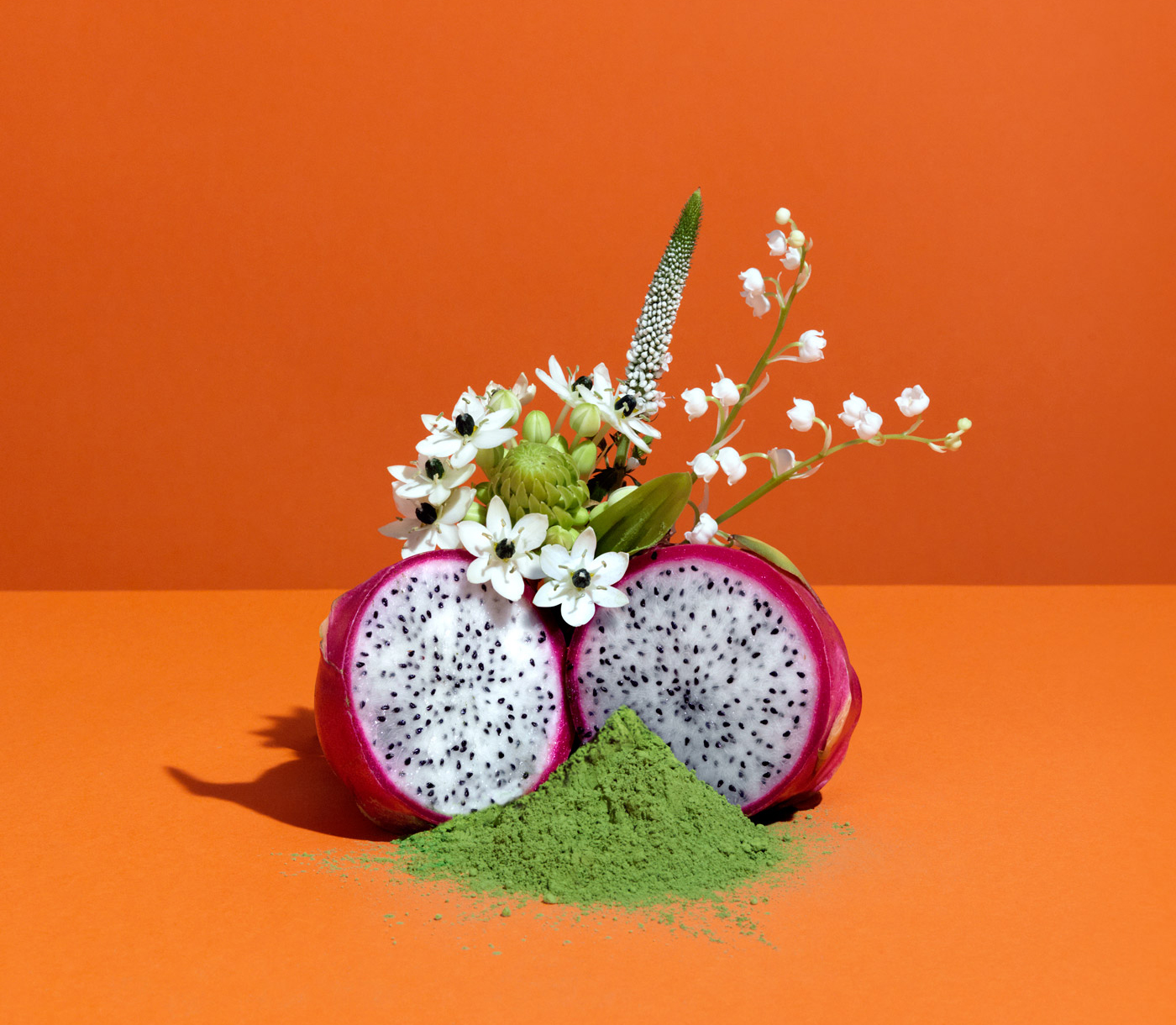 A weekly Saturday recap to share with you our favorite links, discoveries, exhibitions, and more from the past seven days. This week: an upstate favorite invades the West Village, an espresso bar flourishes in Florence, and two Danish design icons make beautiful magic together (in ceramic, of course).
Discoveries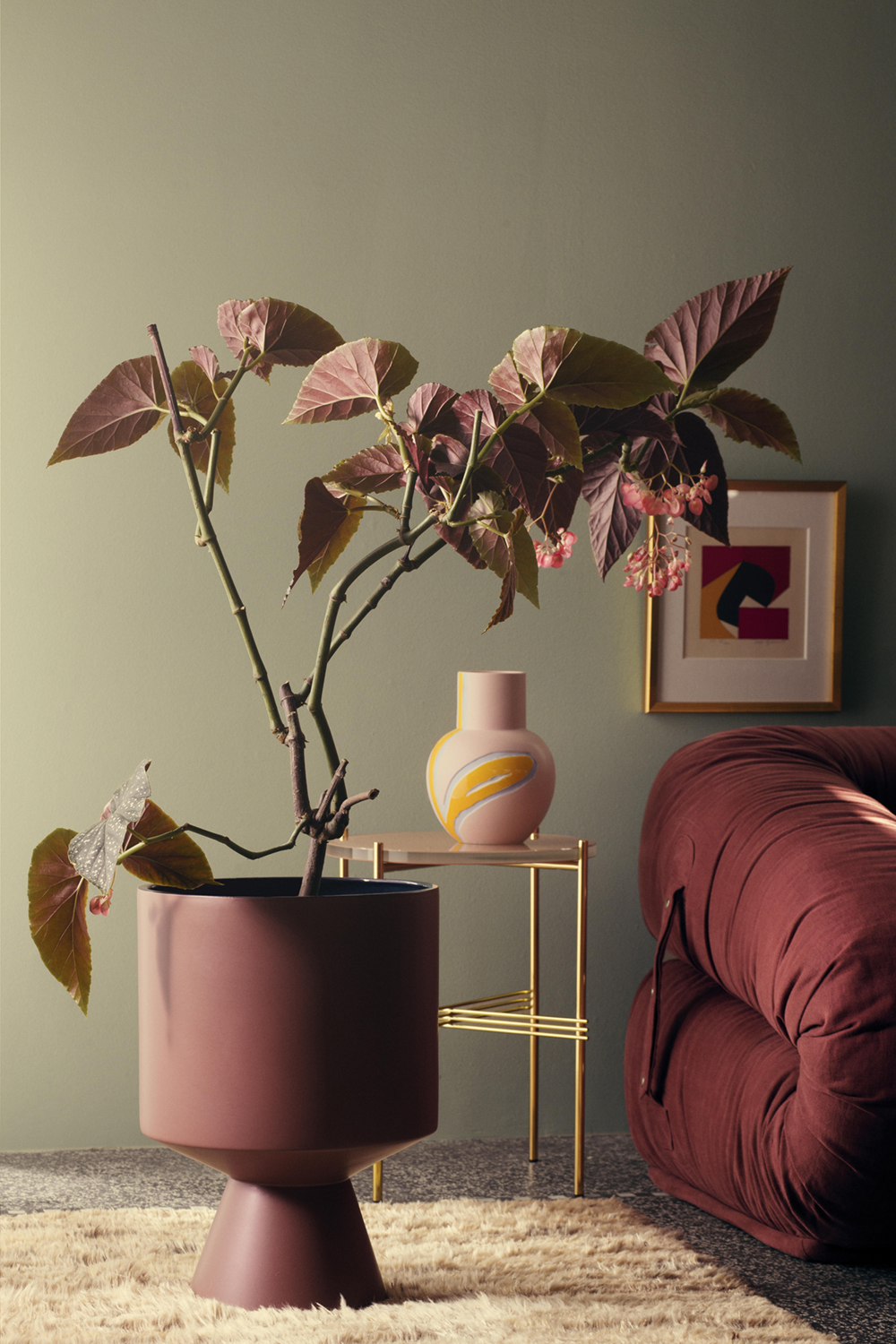 Kähler's AW16 Fiora line, produced in collaboration with the pattern-happy Danish fashion designer Stine Goya, is a bold and beautiful departure for the brand. The collection includes a dish, pots and wall vases in inspired colors, textures and silhouettes. Available stateside from late October.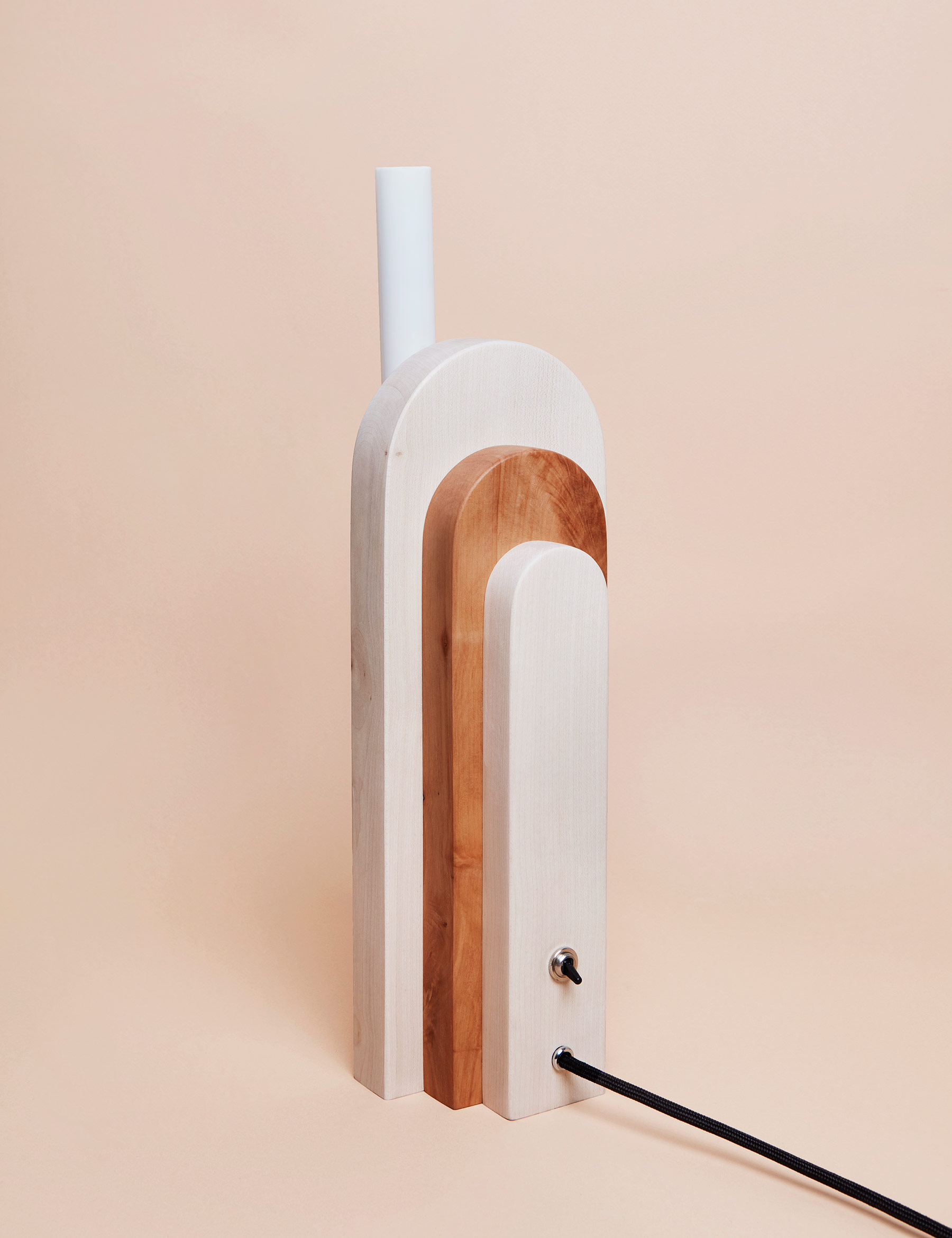 Paris, France-based Atelier Sauvage have a whimsical aesthetic informed, says their website, "by the rhythm of the creeks and mountains" of the South of France. It's a pleasant image and their new Anima lamp, a retro-leaning design executed in sycamore maple and pear wood that sort of looks like a vintage radio, speaks to that inherent lyricism. (Photo © Laura Bonnefous)
Duomo is a sleek new range of lights from Sydney, Australia-based design studio Anaesthetic. A streak of Scandinavian minimalism meets warm, hand-finished brass in a collection that references the traditional domed churches found throughout Italy that are its namesake. Available as a pendant light, a wall light and sconce, or a positionable floor light, each piece is made to order.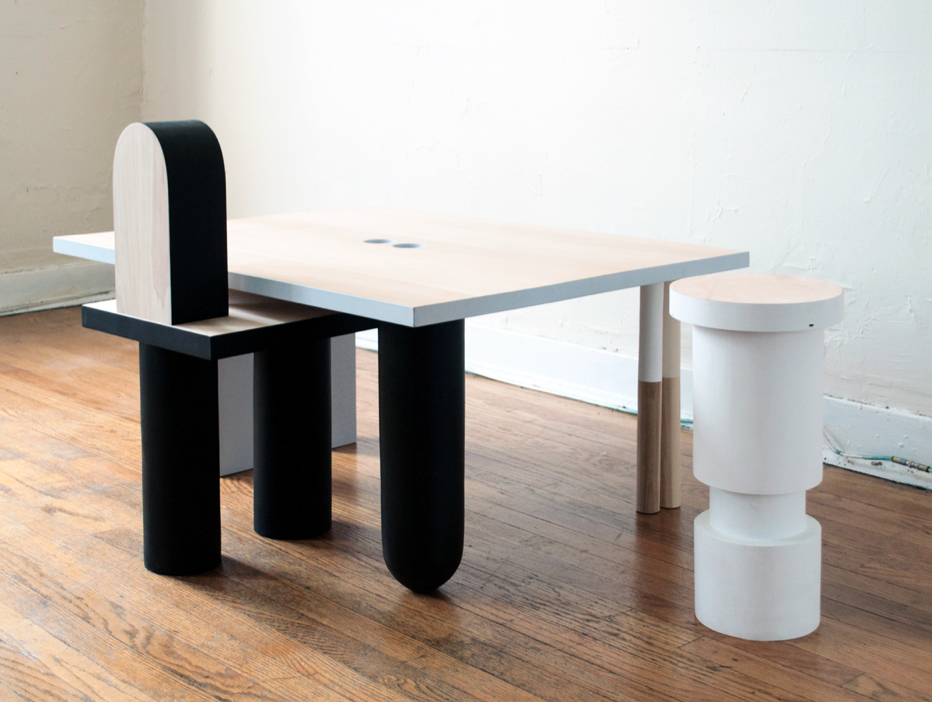 Recent graduate Crystal Zapata works as a graphic designer by day, but like any great artist, pushes herself to maintain a practice beyond office hours. The fruits of this labor take many tactile forms—silk screening, photography, drawing, embroidery—but it's her furniture line, a two-legged chair ("One must sit with good posture, or else it will tip!"), a stool and an asymmetrical leg table in painted, solid poplar that caught our eye.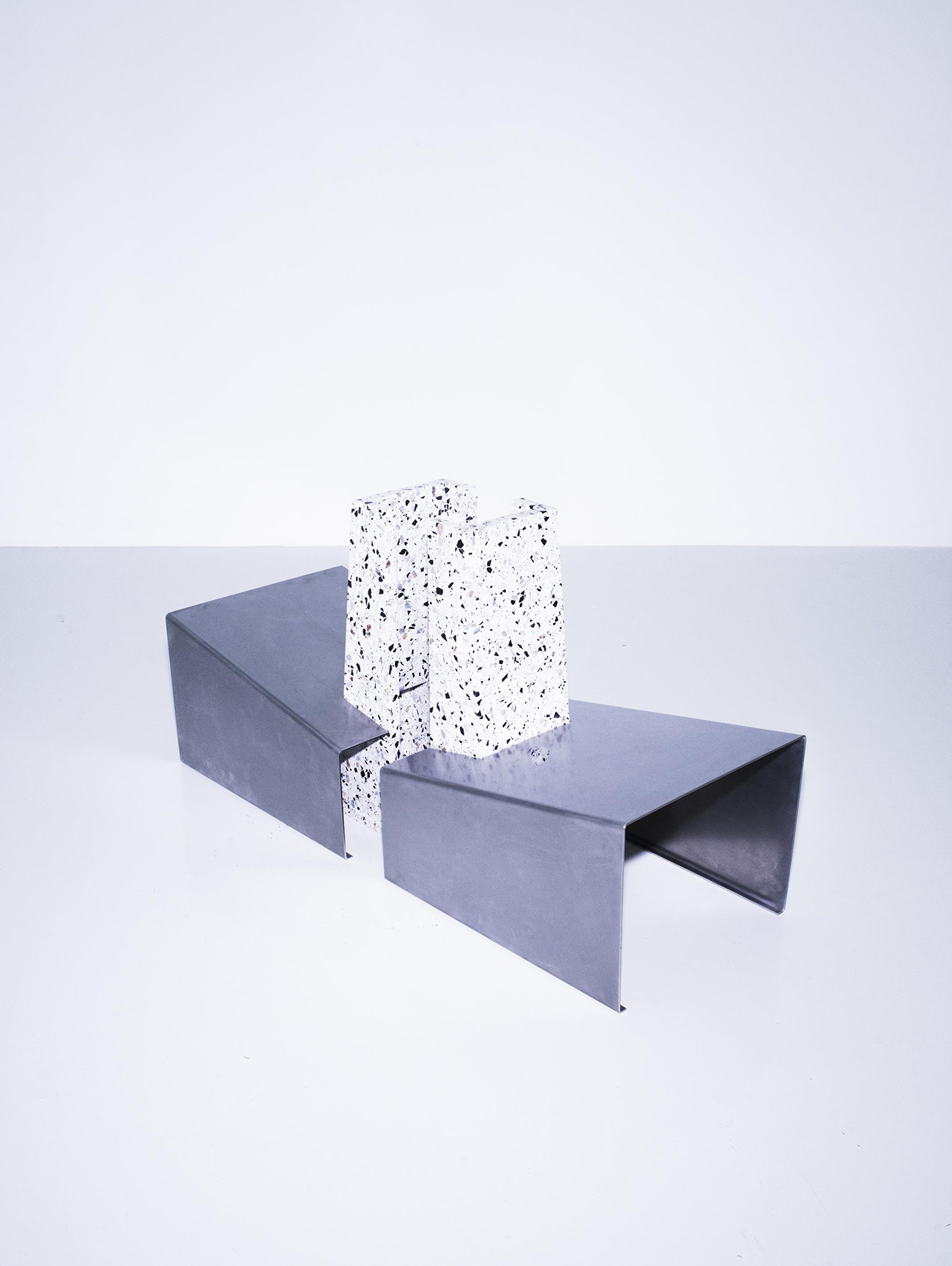 You'd be forgiven for not quite knowing what to make of Artzul's Arctica chair, which debuted at this month's Northmodern design fair in Copenhagen. "All our products are sculptures on the one side and furniture pieces on the other," said Christian Moe Halsted, who co-founded the brand with his wife Charlotte. Handmade in Europe of Italian terrazzo and stainless steel, the Arctica is as eye-catching as it is…well, we can't vouch for comfort.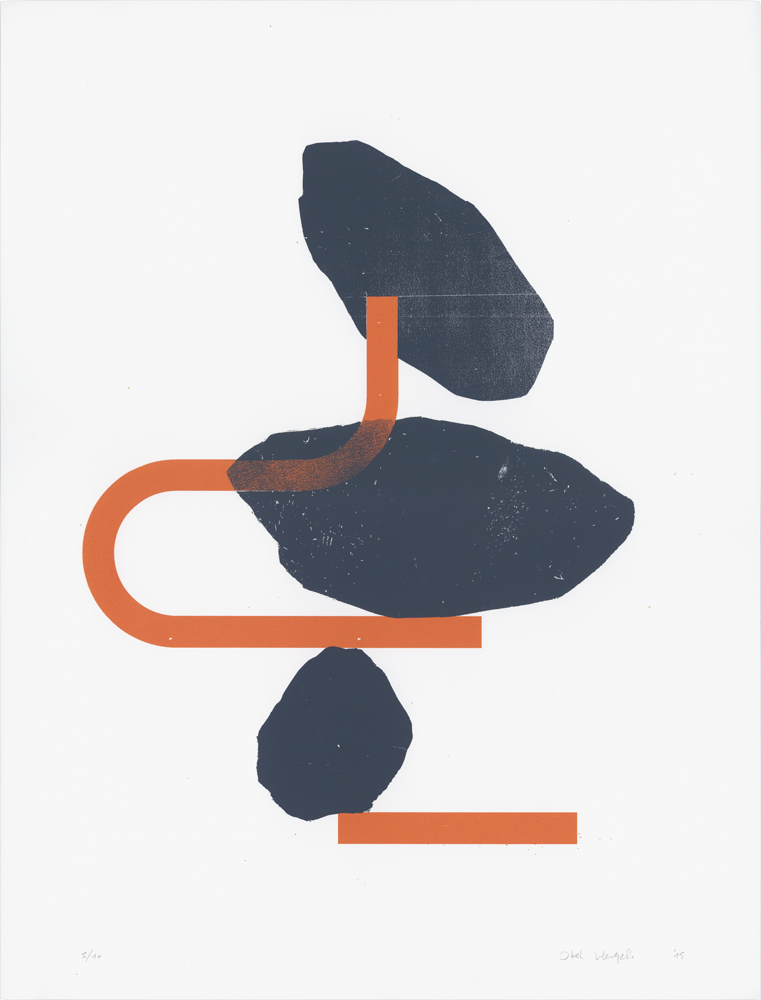 Obed Vleugels is a screenprinter and graphic designer with a studio based in Mechelen, Belgium. Luckily for us, his abstract prints ship worldwide.
Exhibitions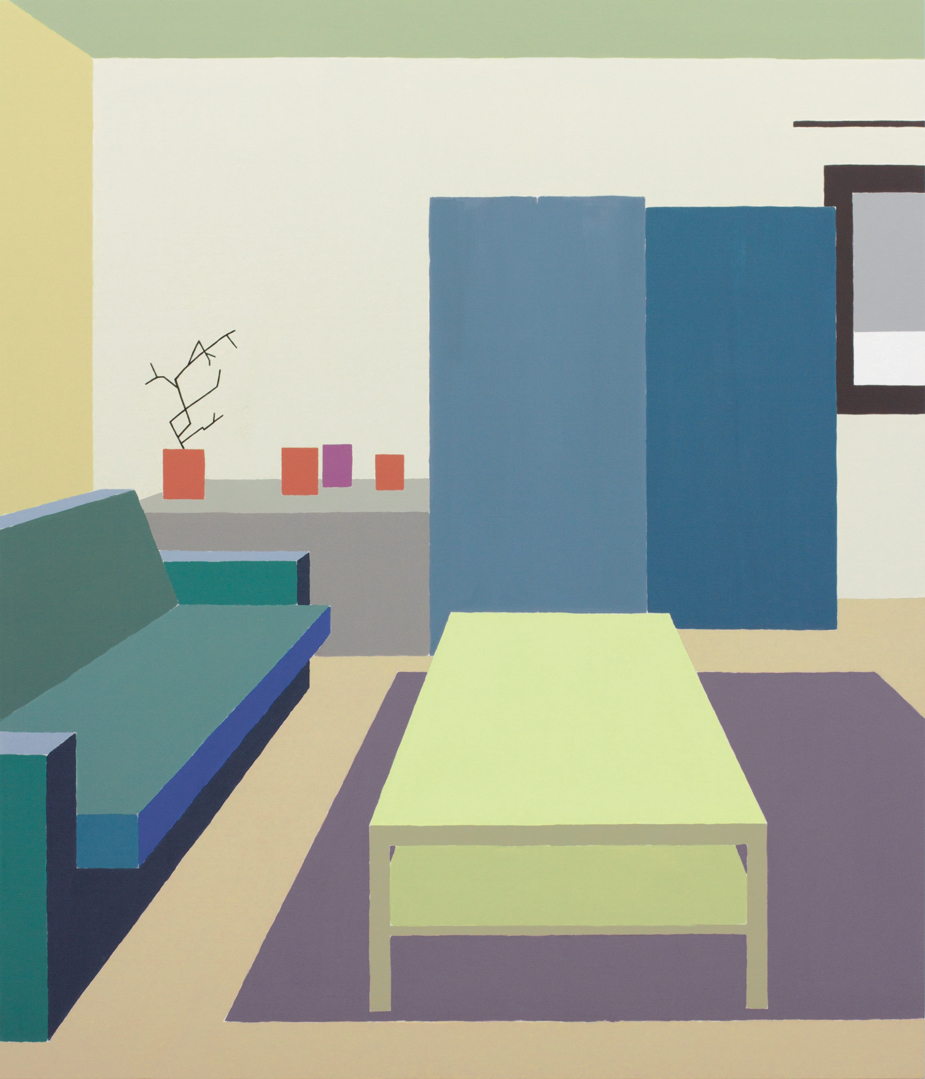 Bloc is a solo exhibition of the artist Zsofia Schweger's minimalistic paintings of her childhood home in Sandorfalva, Hungary. "Here my family lived for 20 years before permanently relocating to London. Now the house looks frozen in time, with most furniture and belongings still in place, waiting for eventual moving or disposal," notes the artist's site. On view at London's Griffin Gallery through September 30.
Links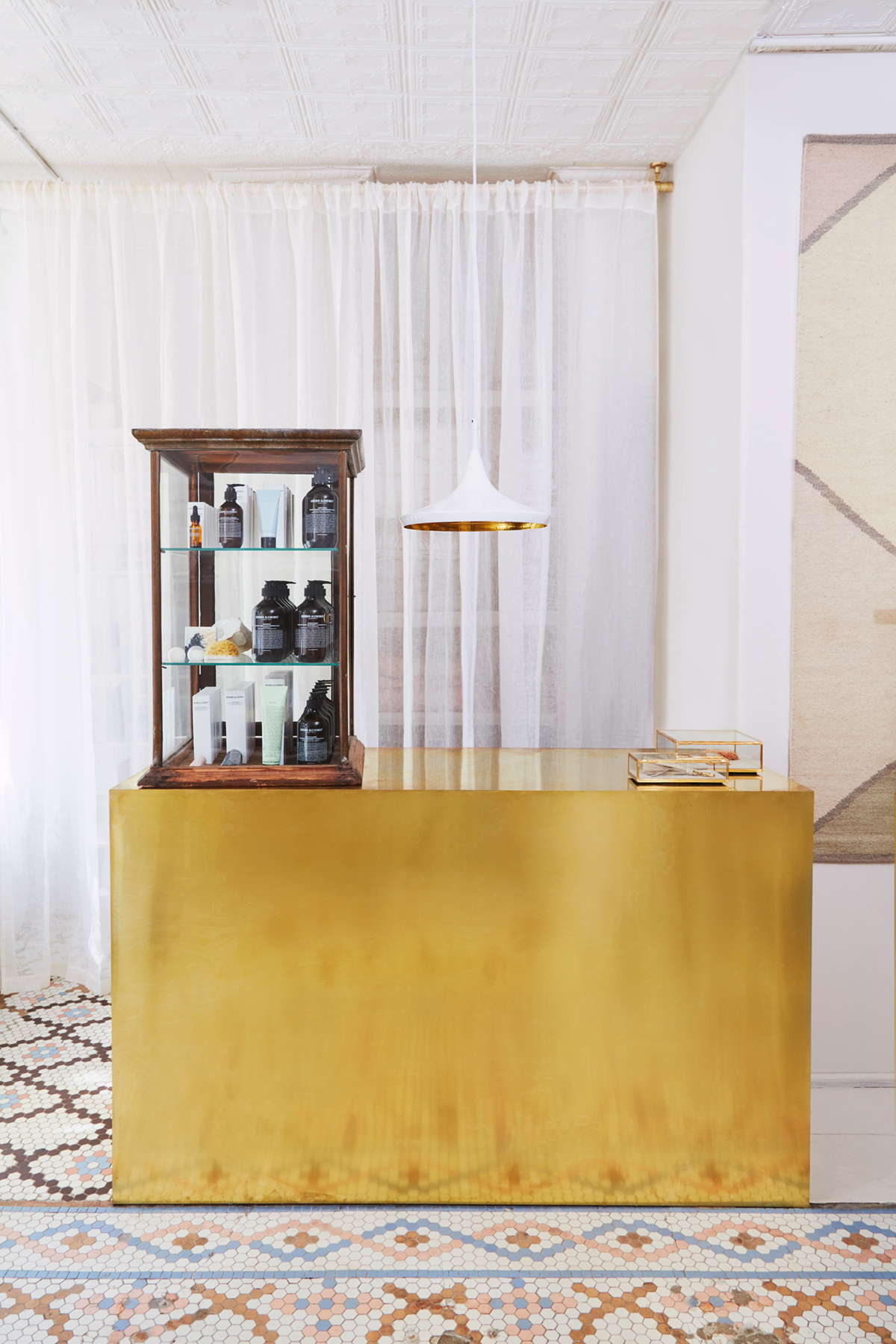 Hudson, New York–based design label Hawkins New York has managed to wend its way down south, into the former home of Left Bank Books in the West Village. The retail space has been completely re-envisioned as a spartan home goods depot, offering up the brand's beloved linens and candles as well as ceramics, serveware and lighting.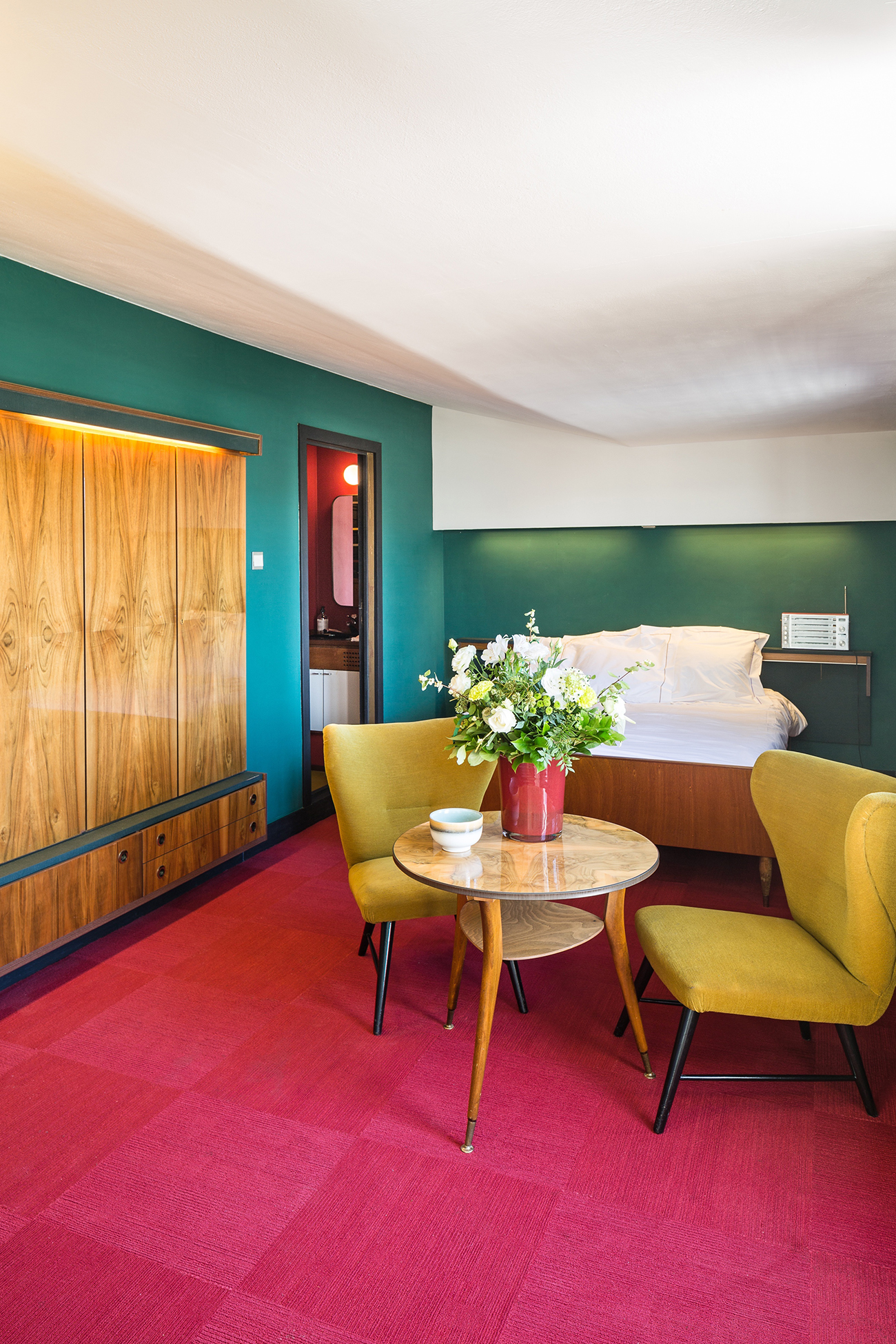 Another opening that caught our eye this week: Antwerp, Belgium-based Enes. The two-story lifestyle mecca features interiors that Jill described (lovingly) as "so bonkers." Designed by Gert Voorjans (of Dries Van Noten retail fame), Enes's newest outpost is housed in an old townhouse made thoroughly modern with a bar and patio, kitchen and three guest rooms, all centrally located on the busy shopping street Volkstraat. (Photo © Frederik Vercruysse)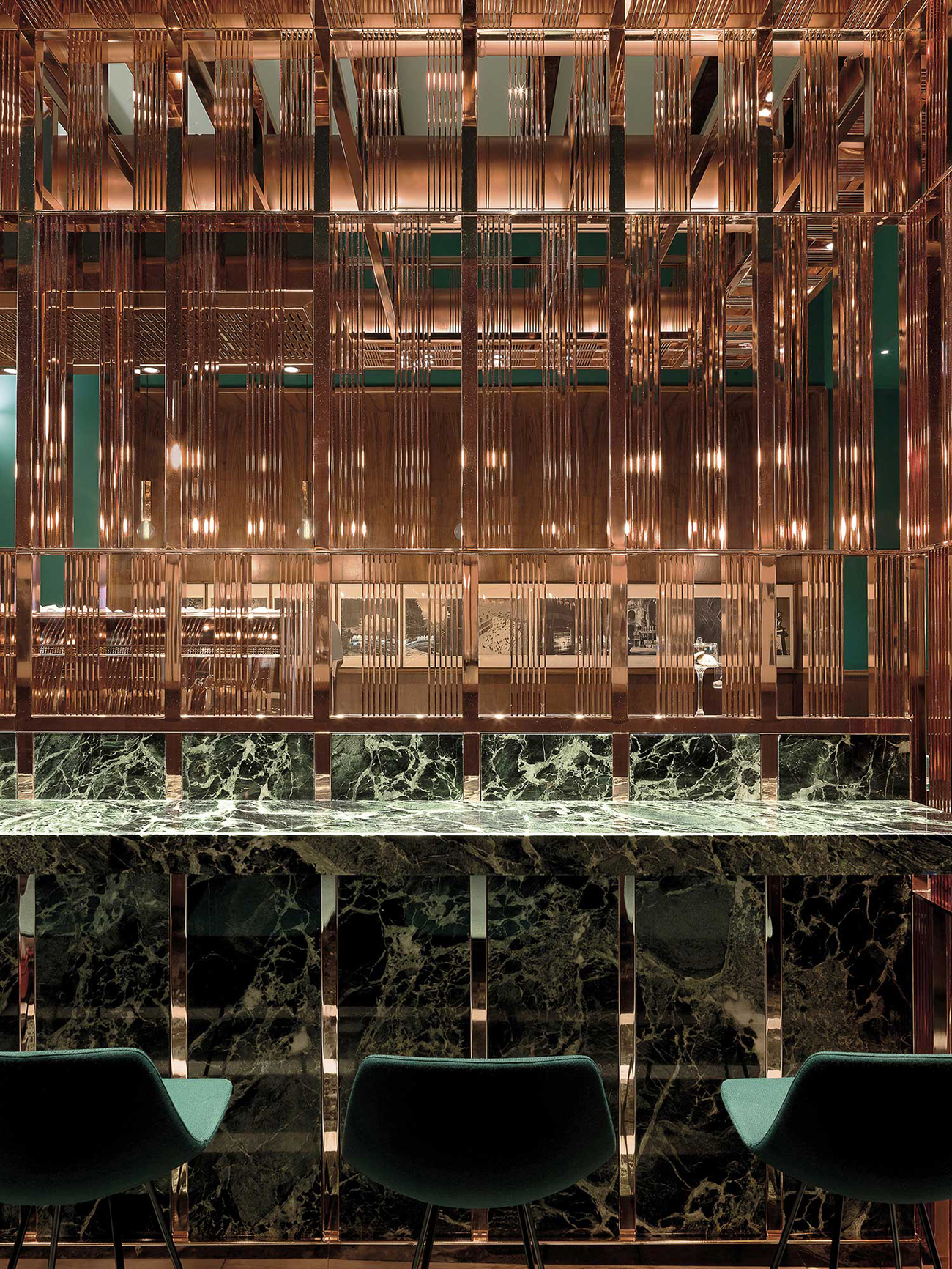 Attention Florentine tourists: we have a special on aisle three. Well, more like a historically-sensitive remodel in the Santa Maria Novella train station. Thanks to architect Daniela Colli, the listed heritage building's former first-class lounge is now a striking café and espresso bar for the brand VyTa, clad in green marble and copper. Anyone else think that from certain angles, this place brings to mind a Kusama exhibition? (Photo © Matteo Piazza)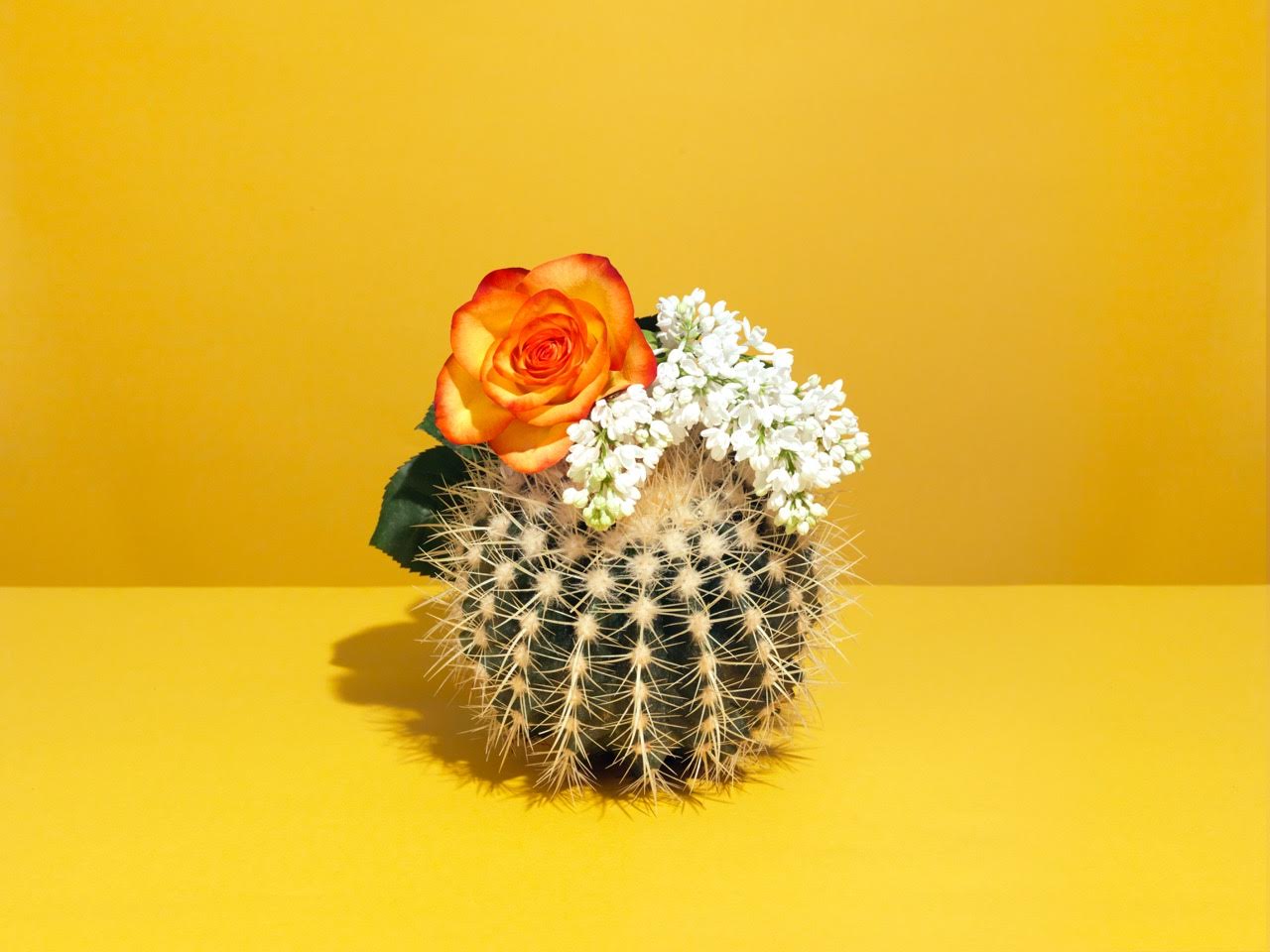 It had to happen eventually—a subscription service for home fragrance. Scent hand-selects candles based on your preferences and sends them to you at the frequency of your choosing. The only catch — it's $65 per candle. If only other brands would follow suit.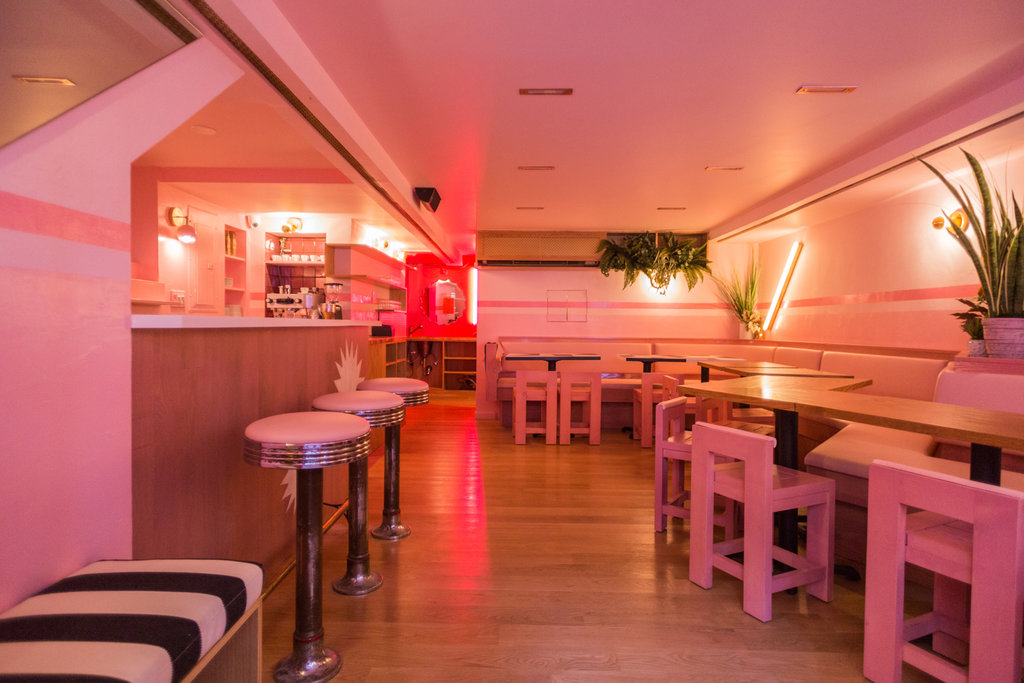 This fashion week, we guarantee you'll be seeing Pietro Nolita, Soho's newest Italian eatery, all over your Instagram feed. Inspired by Memphis designs and outfitted unapologetically in pink, you'll come for the "healthy" spins on classic Italian cooking (think cream-less pasta alla carbonara), but you'll stay for the poppy decor.