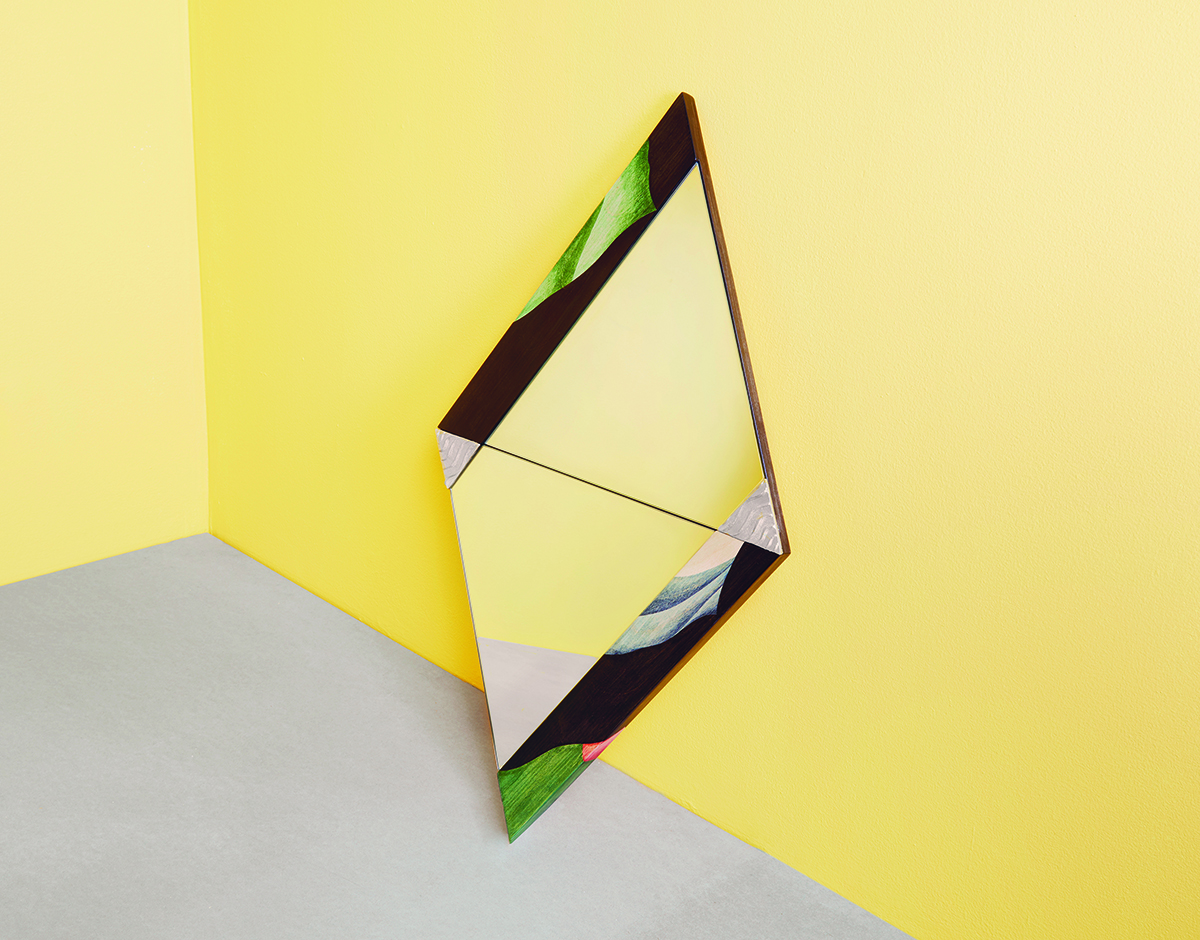 A weekly Saturday recap to share with you our favorite links, discoveries, exhibitions, and more from the past seven days. This week we must be experiencing spring fever, because we've fixated on a lot of green (a gallery by Antonino Cardillo, an interior by Arquitectura-G, the border of the Vera Panichewskaja mirror above) and a lot of plants (an indoor garden in Paris, and more). Now if only the sun would come out in New York…
Discoveries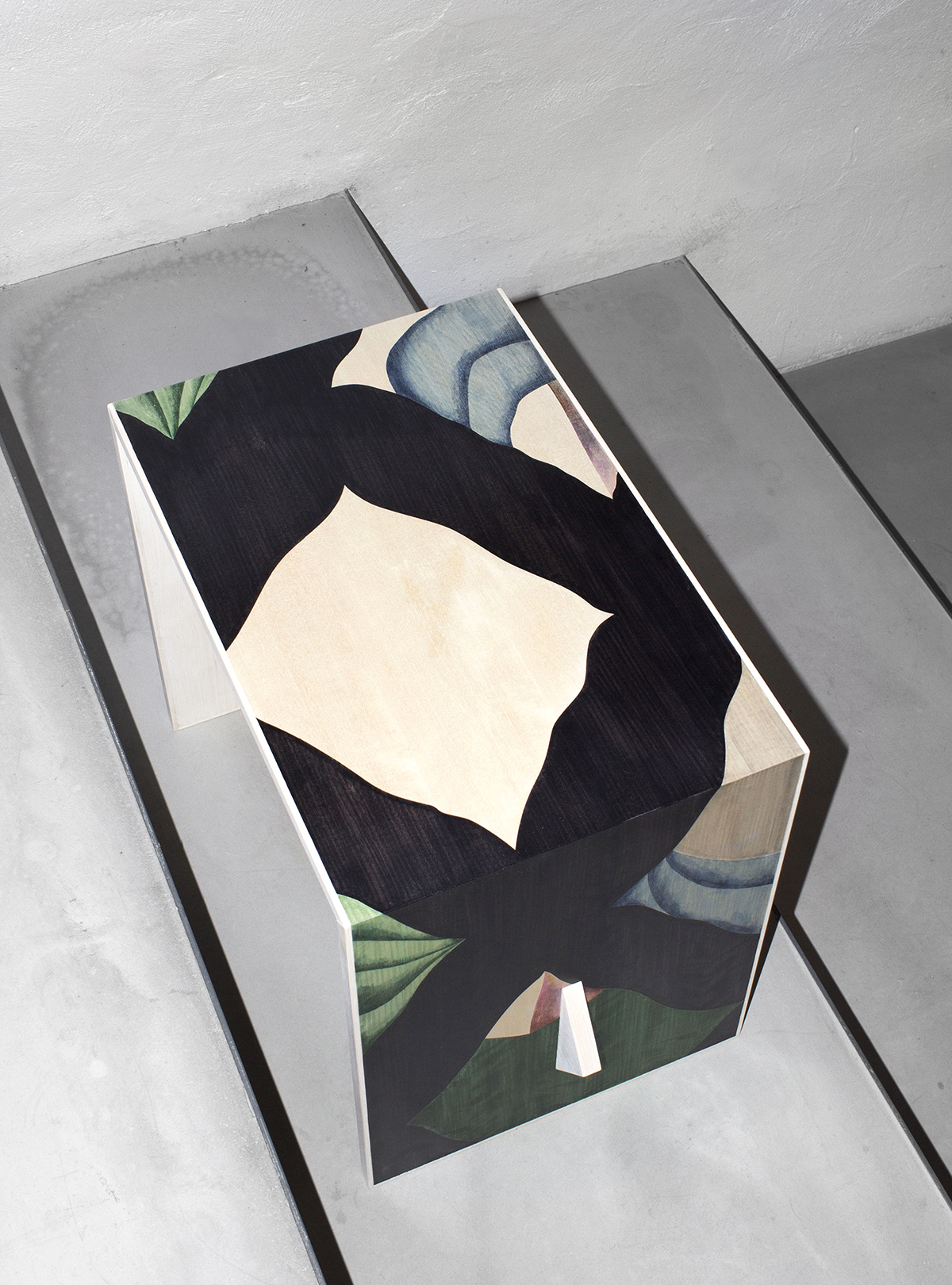 The minute we saw the thesis of Beckmans grad Vera Panichewskaja last spring, consisting of hand-dyed wooden furniture inspired by traditional Russian marquetry, we knew she was one to watch — in Milan last month, she released two new pieces using the same techniques, pictured above and at top, that are just as lovely. We're very much on the edge of our chairs waiting to see what she does next.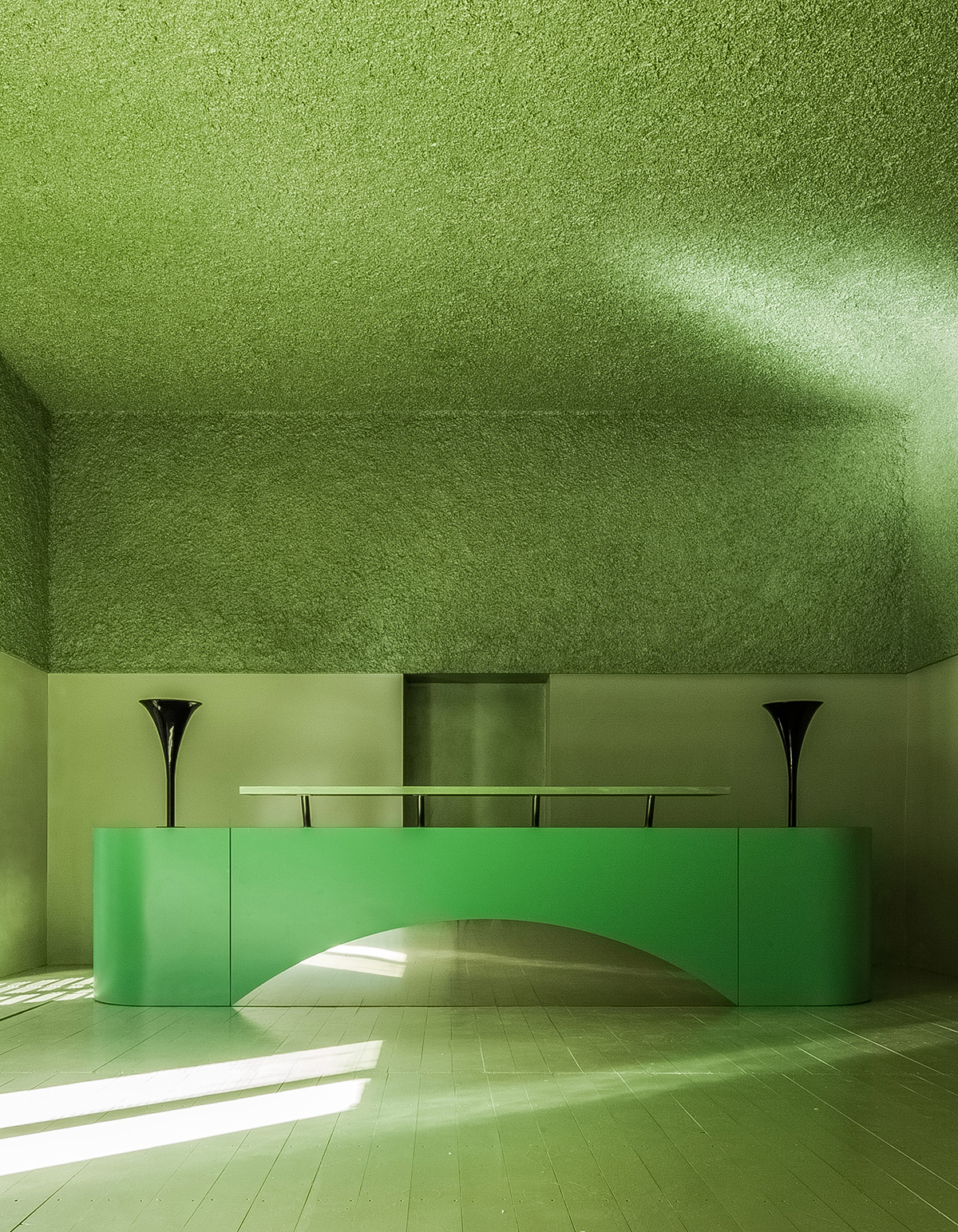 The colors and textures in this Roman art gallery interior by Antonino Cardillo make us feel deeply weird. But we also love it. Spotted this week on Dezeen, which noted the following: "Described by the architect as a 'green golden grotto,' the space was based on the opening scene of the Wagner opera Das Rheingold. This particular scene depicts the bottom of the Rhine river, where the three Rhinemaidens – Woglinde, Wellgunde and Flosshilde – are playing together." (Cardillo is the guy behind one of our favorite interiors projects in recent memory, the House of Dust.)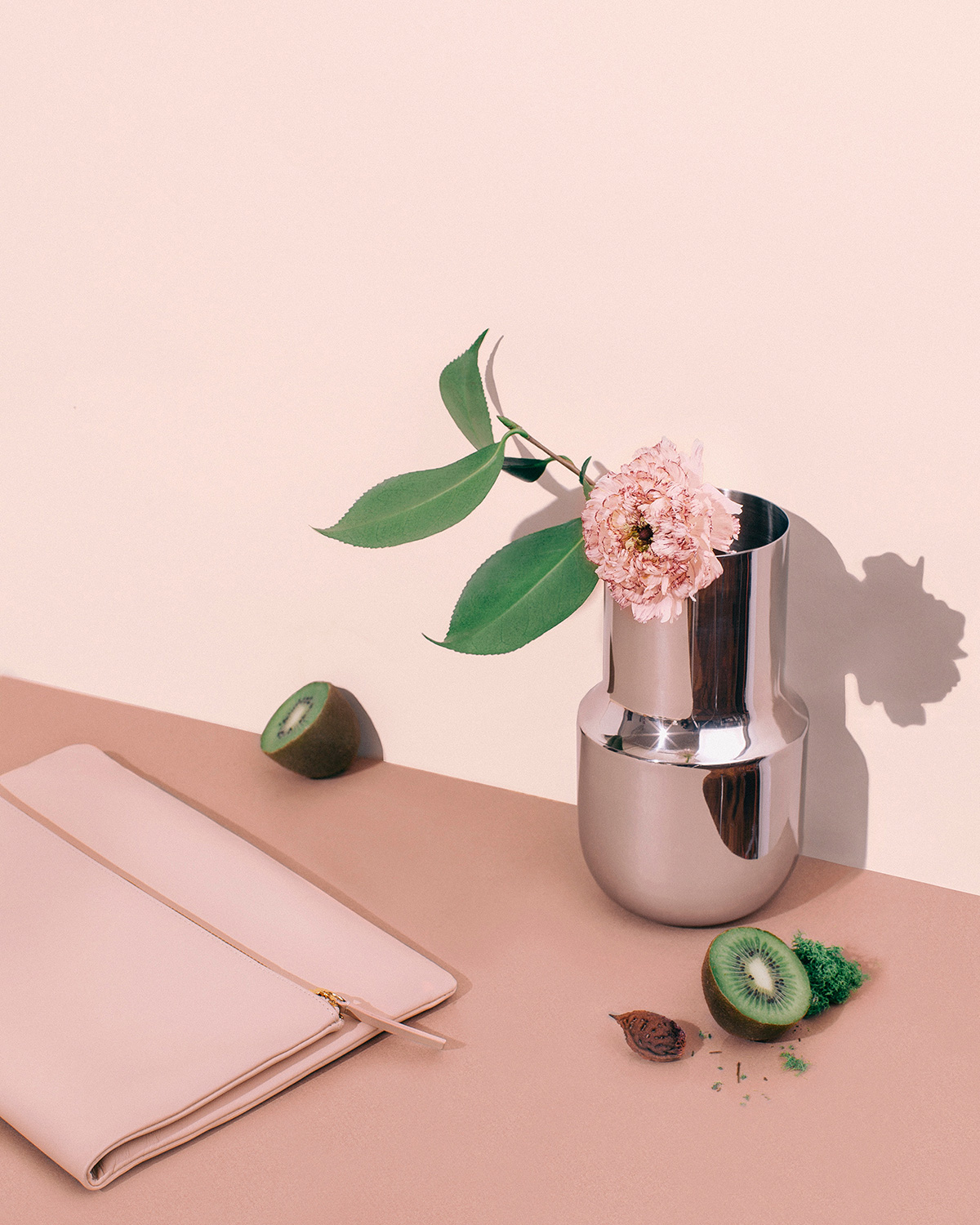 We've gotten a few submissions lately from stylists showing off their skills in self-directed projects featuring objects by well known brands. The latest is from NYC's Sharon Radisch, who highlighted products from Menu and Everlane in a palette and motif that's not just pretty, but happened to fit uncannily well into the flow of this story….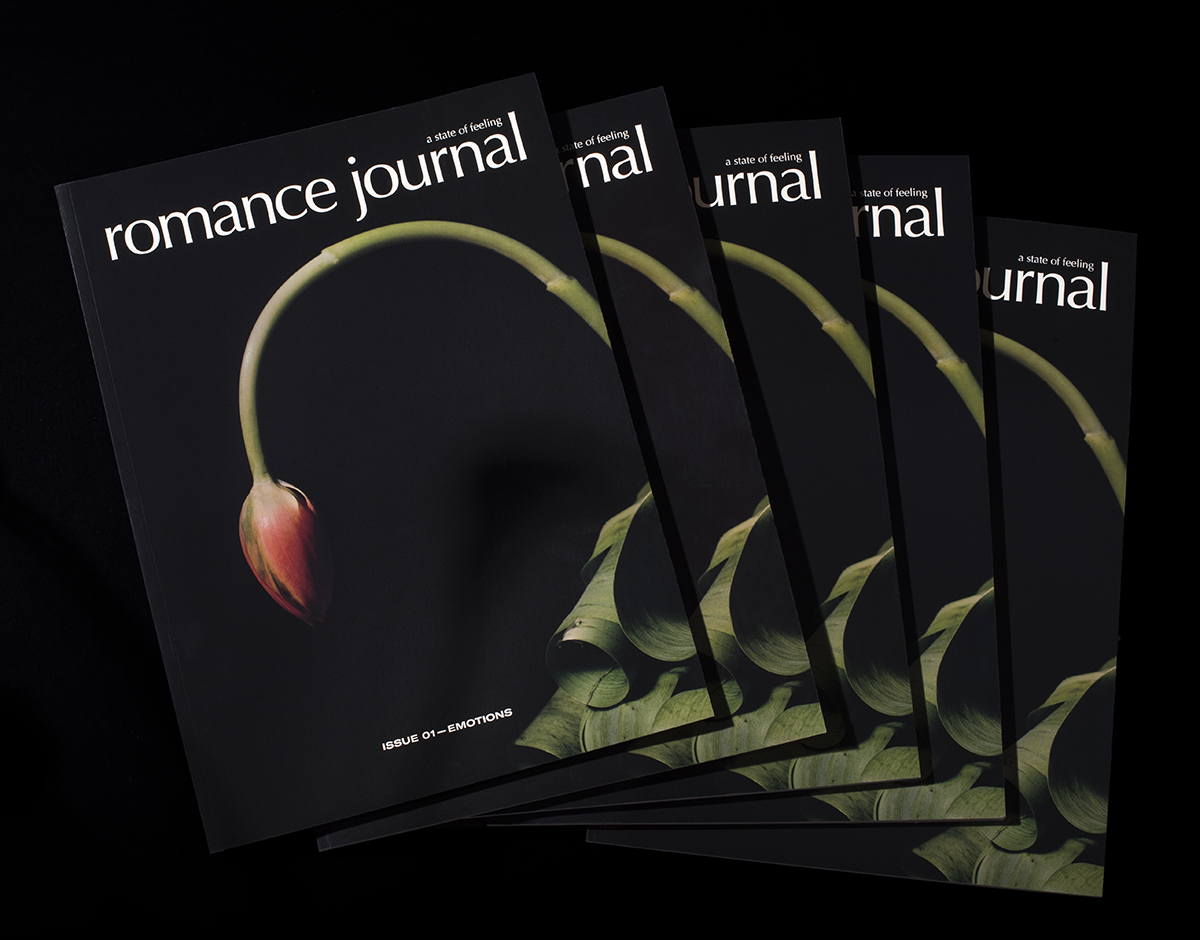 Two years ago, the New York creative studio RoAndCo redesigned our magazine, and now they've launched one of their own: Romance Journal is a very large, very beautiful publication in which each issue profiles 10 creative women under a single thematic focus. The first, Emotions, has an all-star lineup that includes Norma Kamali, Jessica Koslow, and Rachel Comey; the second will explore a topic dear to our hearts: Resistence. Get your copy here.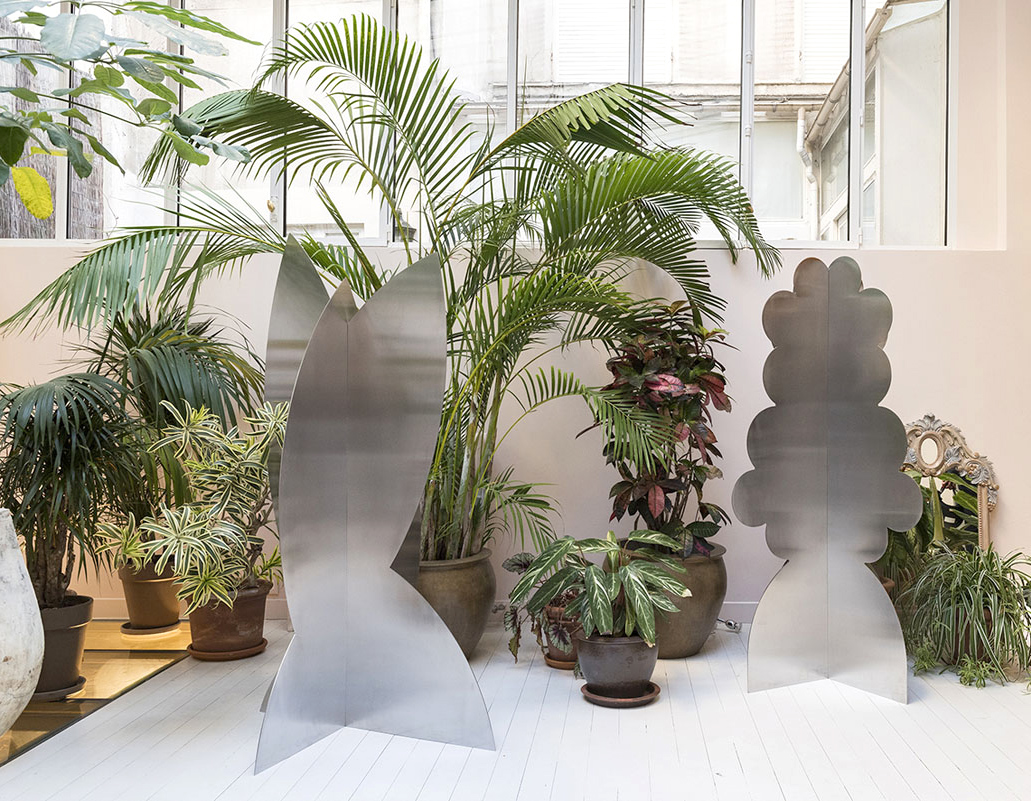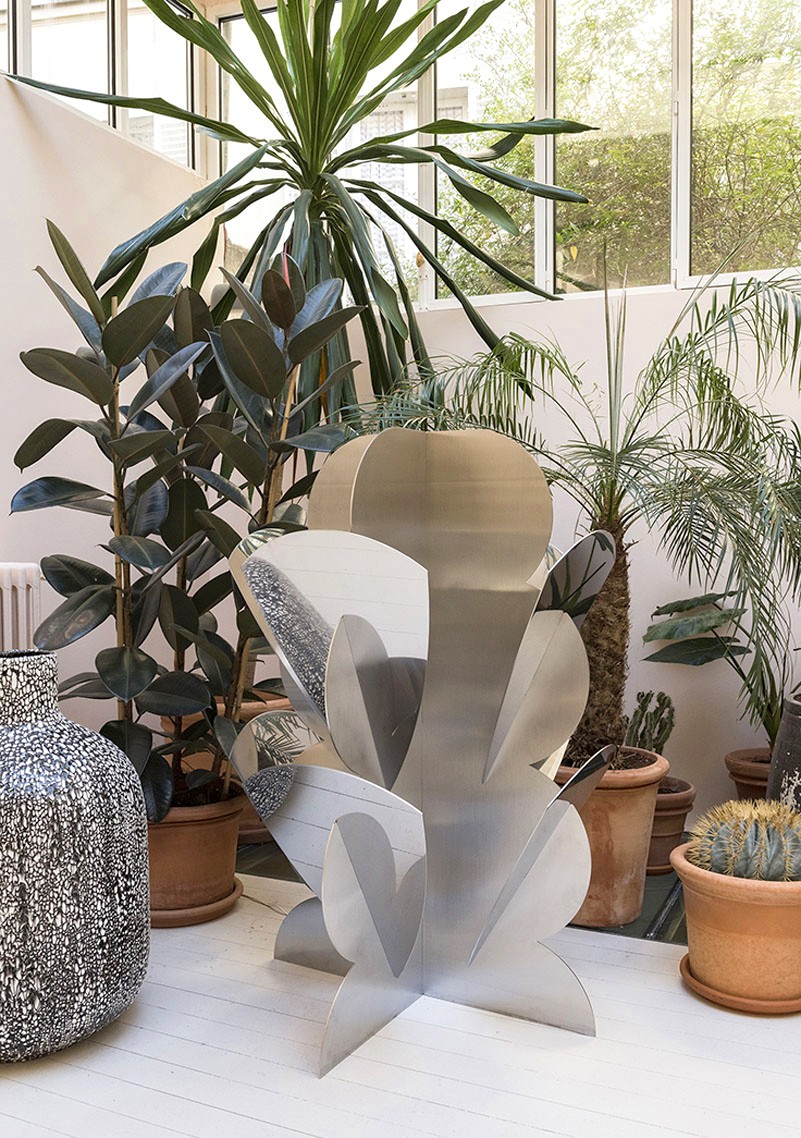 Can't get over these '70s plant sculptures — created by the late Italian artist Giacomo Balla in collaboration with Dino Gavina — which are currently on view inside a private events space called Villa Rose, in Paris. They were actually recently reissued as part of a new incarnation of Gavina's Paradisoterrestre brand, the revival of which debuted in Milan last month. So if you want them, you can actually get them.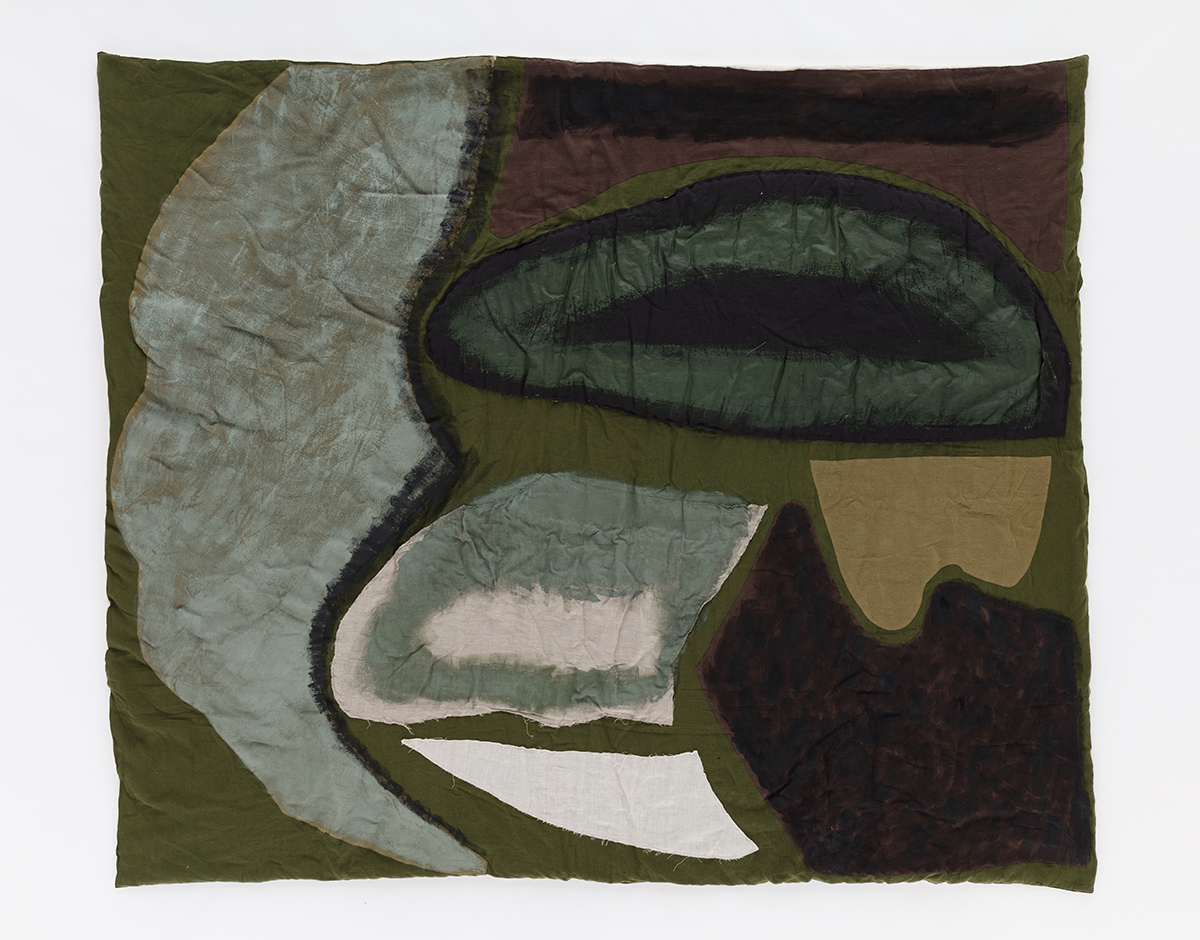 Another Milan find that escaped our coverage — these new limited-edition hand-painted quilts by Faye Toogood for Once Milano, inspired by two old hill carvings of horses in rural England (some of the quilts are more figurative than our favorite of the series, above). They were on view in BDDW's showroom during the fair.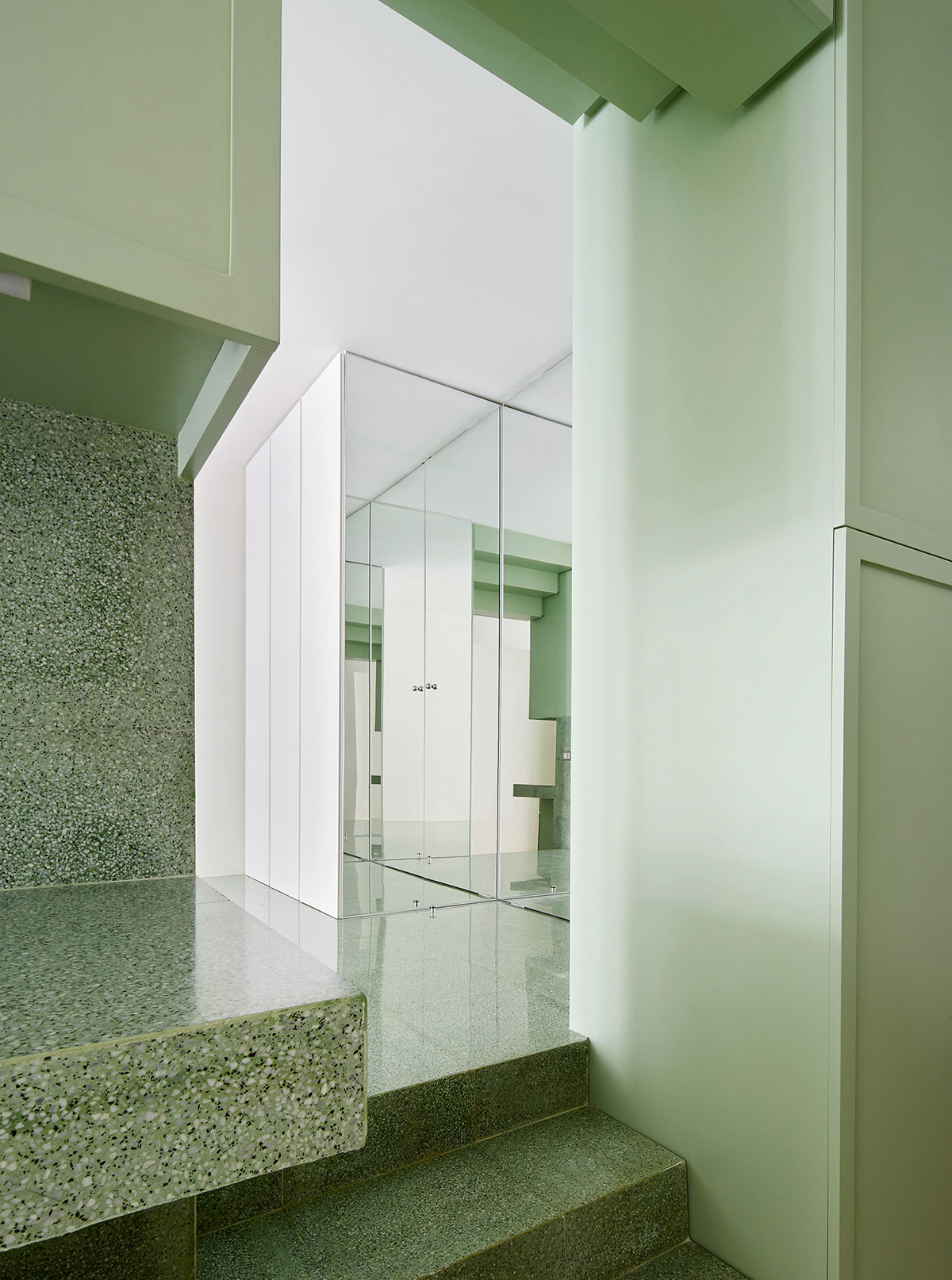 So much green (and so many plants) in this week's Saturday Selects — can you tell we're desperate for spring here in New York? This verdant interior was part of a big old image dump on Yellowtrace this week of residential interiors by Barcelona's Arquitectura-G. So much goodness; definitely go look at the whole story here.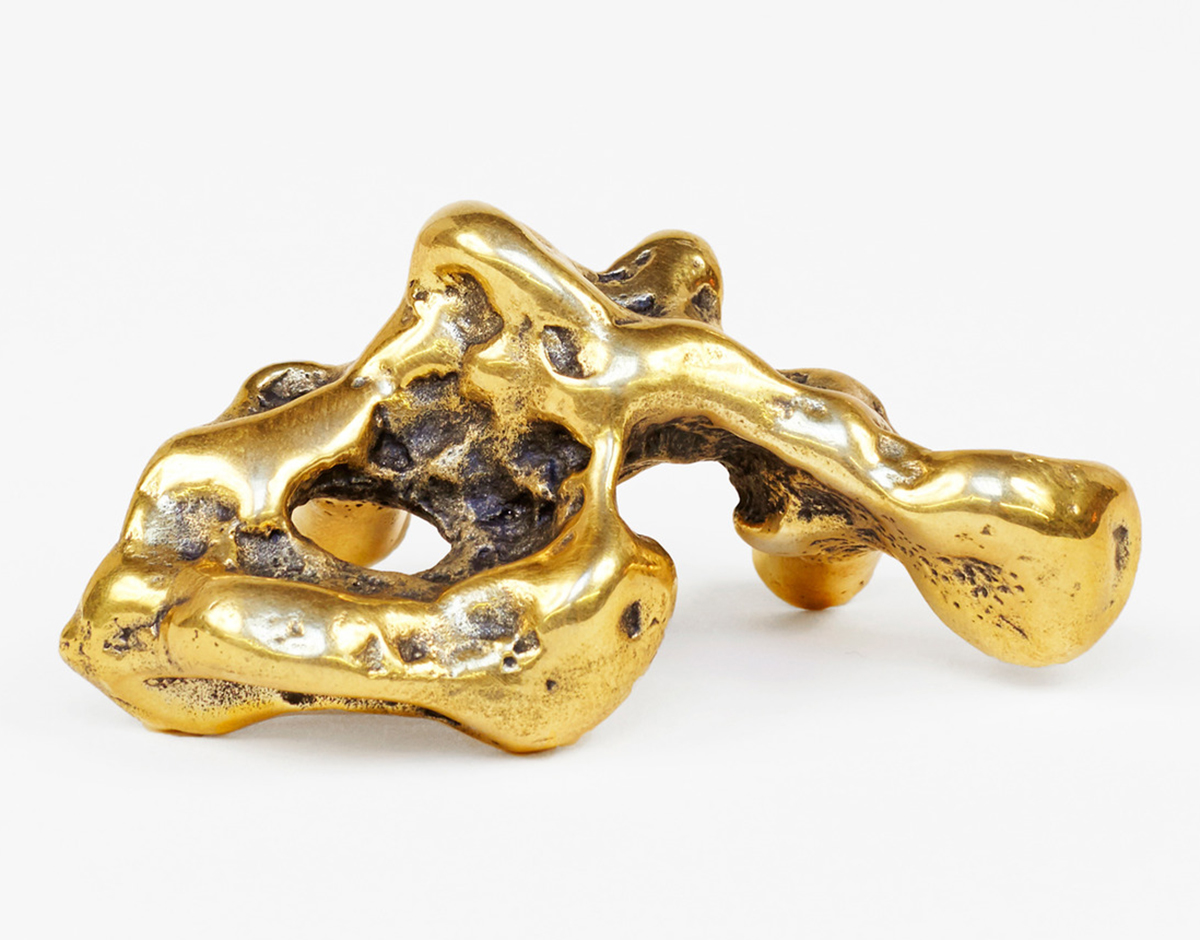 If you have a residential interior of your own that needs outfitting, we highly suggest you check out these amazing new sculptural door/drawer knobs by jewelry designer Lisa Eisner for Commune. "We wanted them to look as if you found the perfect rocks in nature and they were magically turned into gold," says the product description.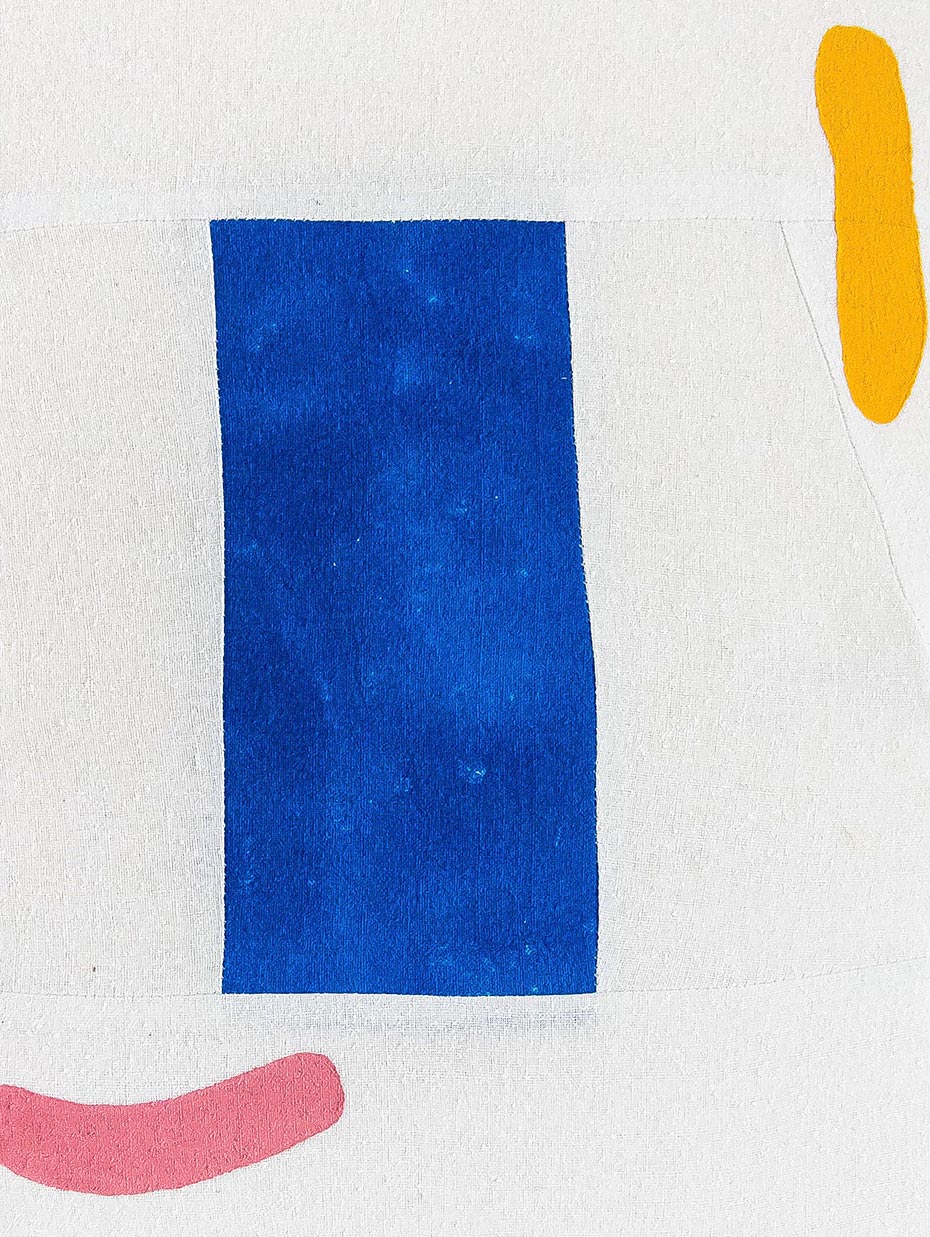 You might also consider checking out this new work on Uprise Art by Anastasia Greer. It's acrylic and raw silk, and it's $480.
Exhibitions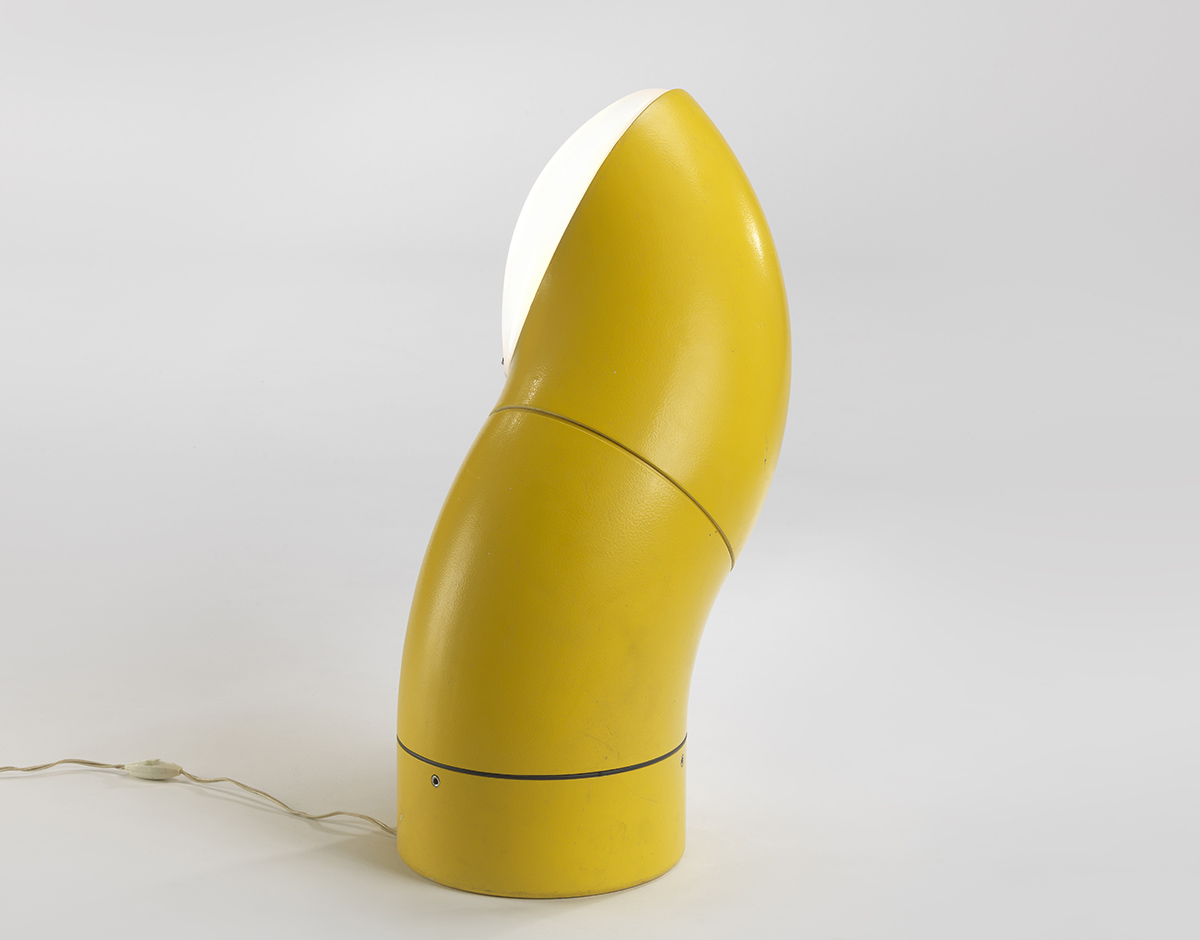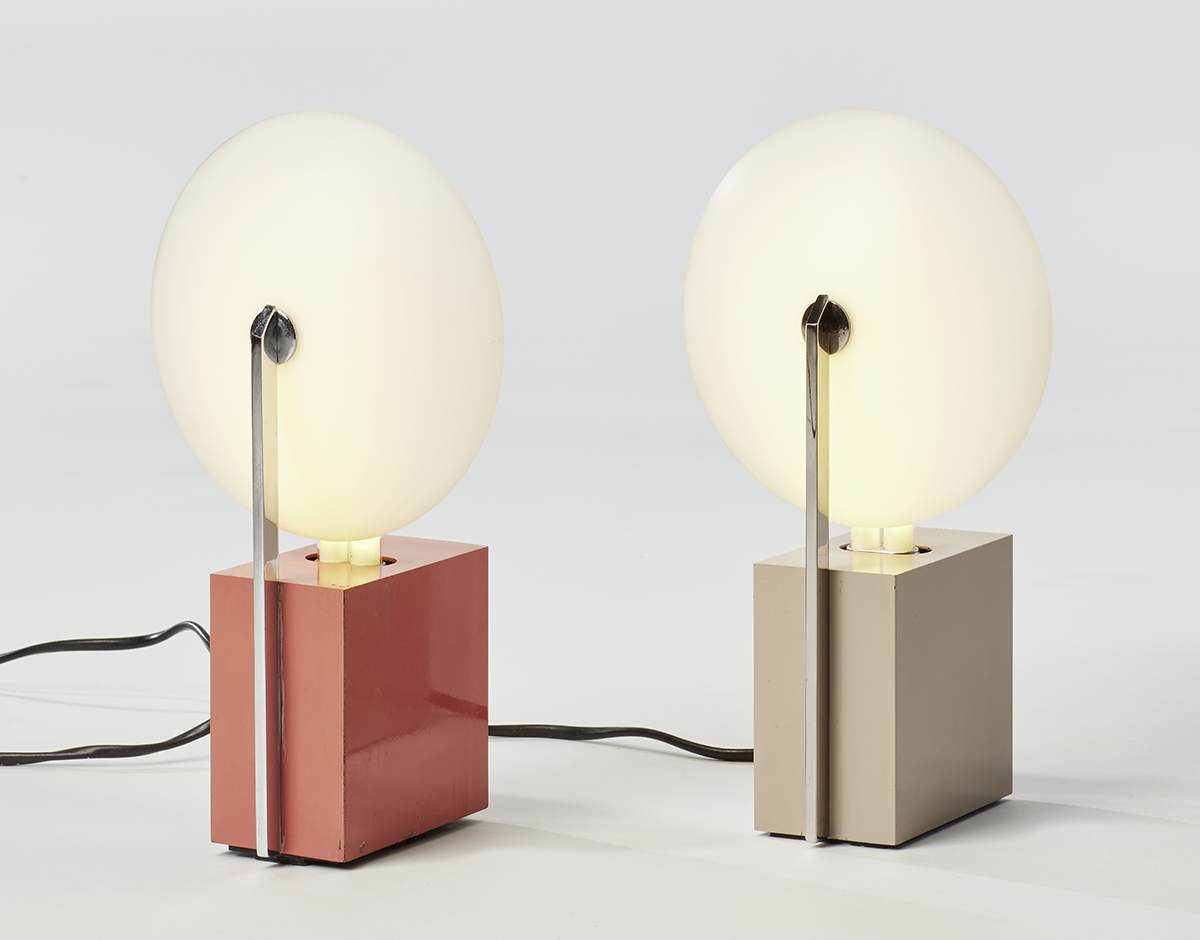 There is an insane amount of art and design happening in New York the first week of May, so we might as well start leaking some of it now: The lamps pictured above (a 1973 yellow Tumbo lamp by Piero Menichetti and two 1981 Lamps by Sabine Charoy) will be on view starting May 3 as part of Innovation: Made in France II at Demisch Danant gallery in New York. The focus will be on French design from 1965 to 1975, when plastic was the hot new material and designers were mesmerized by things like halogen bulbs.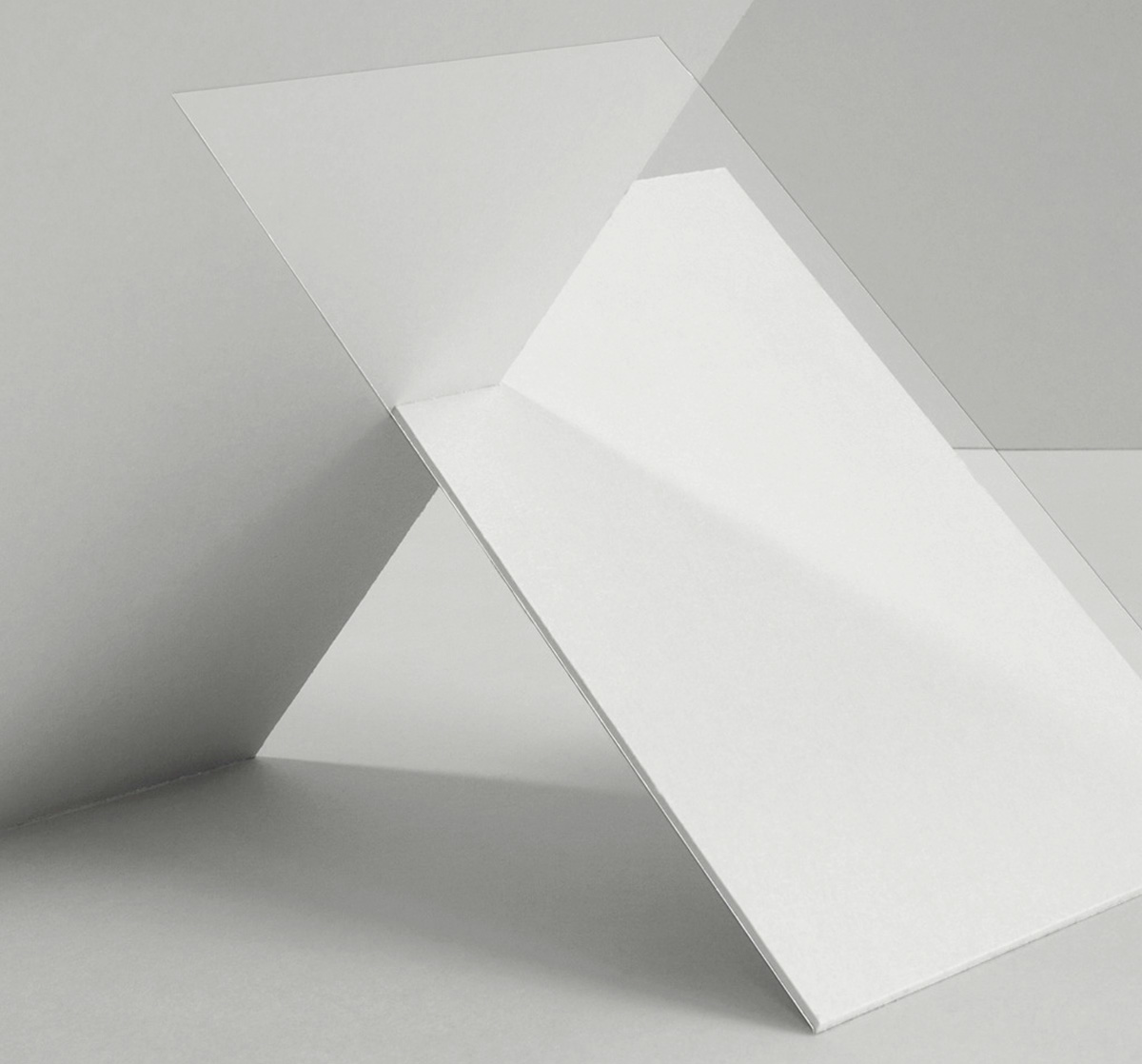 The San Francisco gallery Ratio 3 is in the midst of a series of shows pairing the work of two artists, and the latest, on view from today until May 11, is particularly nice: It includes ceramic sculptures by Ben Peterson and optical illusion photographs by Miriam Böhm that look a bit like desaturated Barbara Kastens.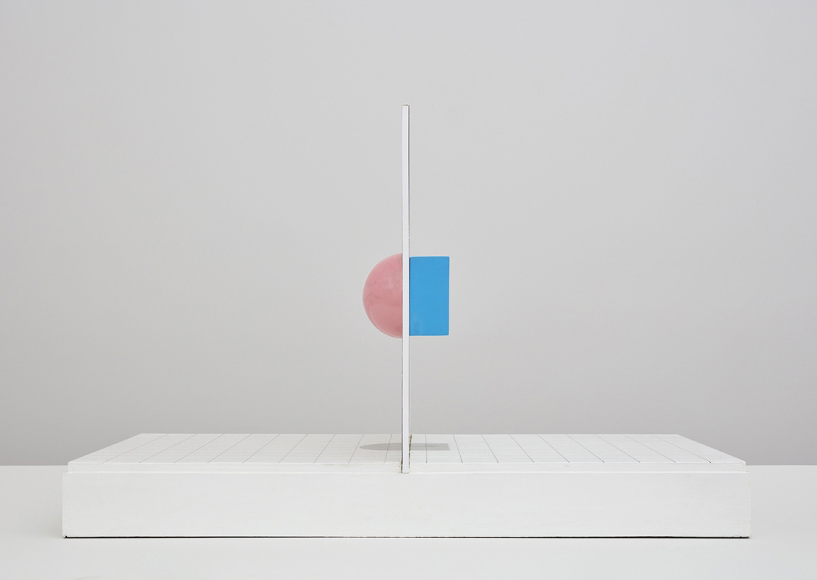 We're hoping to bring you a lot more goodness from this year's Frieze New York show, which opens May 4, but for now, a teaser — a 1967 sculpture by Tatsuo Kawaguchi that also employs mirrors (you should really see the rest of the images here) and that will be on display in Kayne Griffin Corcoran's booth. We can't wait to see it in person.