09.17.16
Week of September 12, 2016
A weekly Saturday recap to share with you our favorite links, discoveries, exhibitions, and more from the past seven days. This week: Moroccan-inspired rugs by way of Paris, a conceptual one-day gallery-cum-exhibition and an octogenarian design couple finally making it onto our collective radar.
Discoveries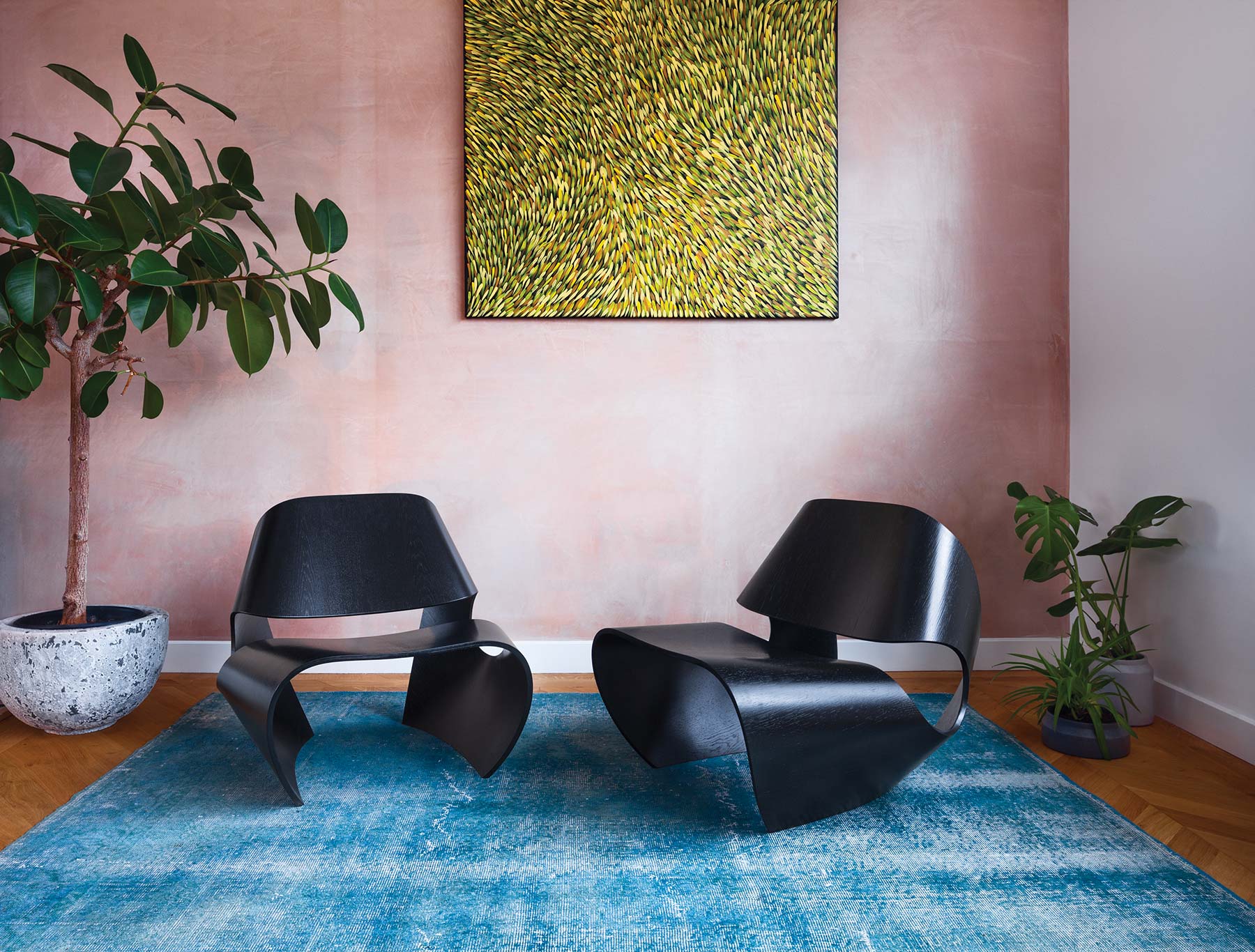 Never ones to shy away from avant-garde seating, we're currently coveting Made In Ratio's seashell-inspired Cowrie chair. A continuous plywood fold faced in Ash, the chair is equally striking in a natural or ebonized finish (though we're partial to the ebonized).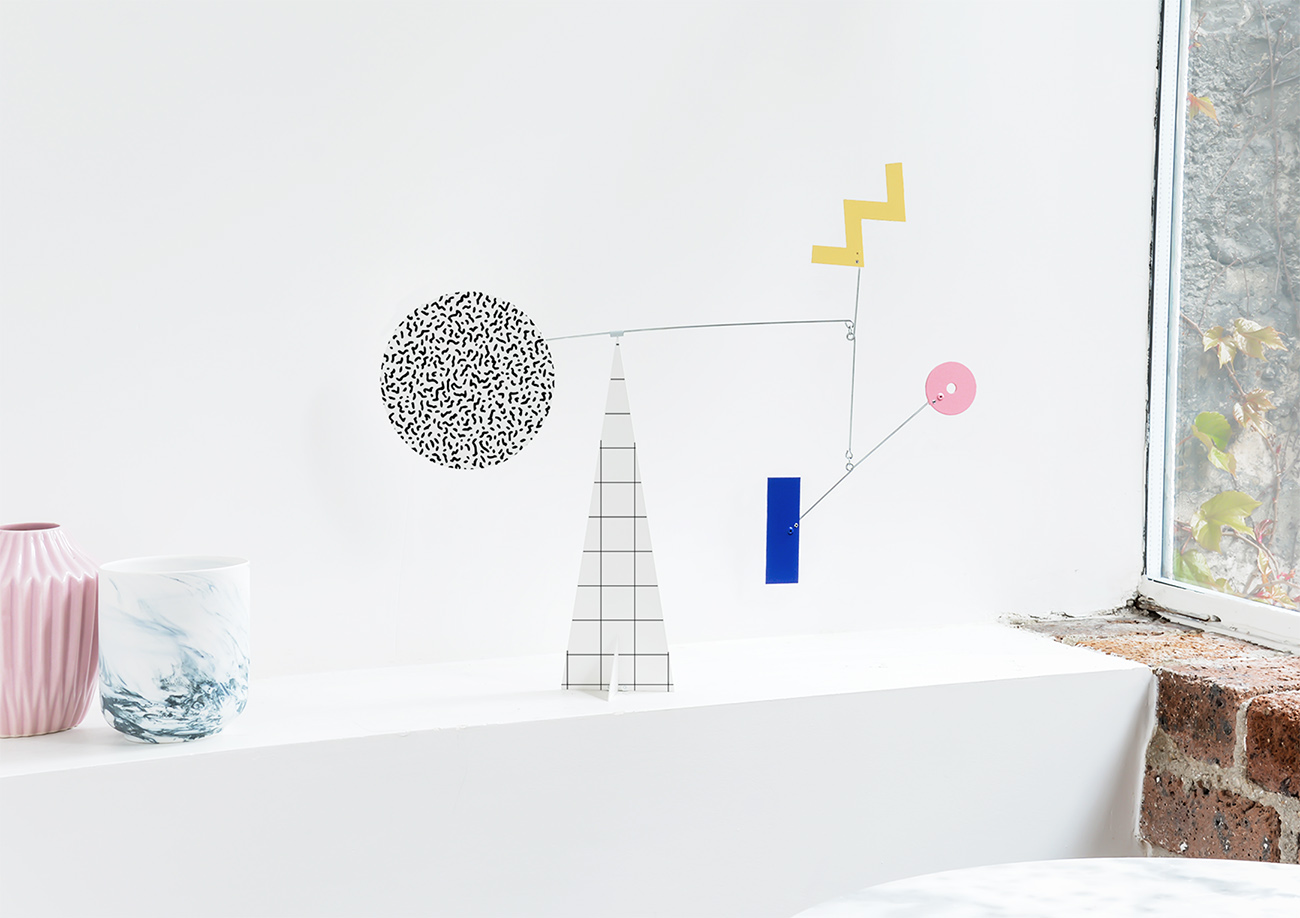 Volta Paris's Memphis-inspired Alchimiste mobile just might be the quirky, unconventional decorative accessory you never knew your apartment needed.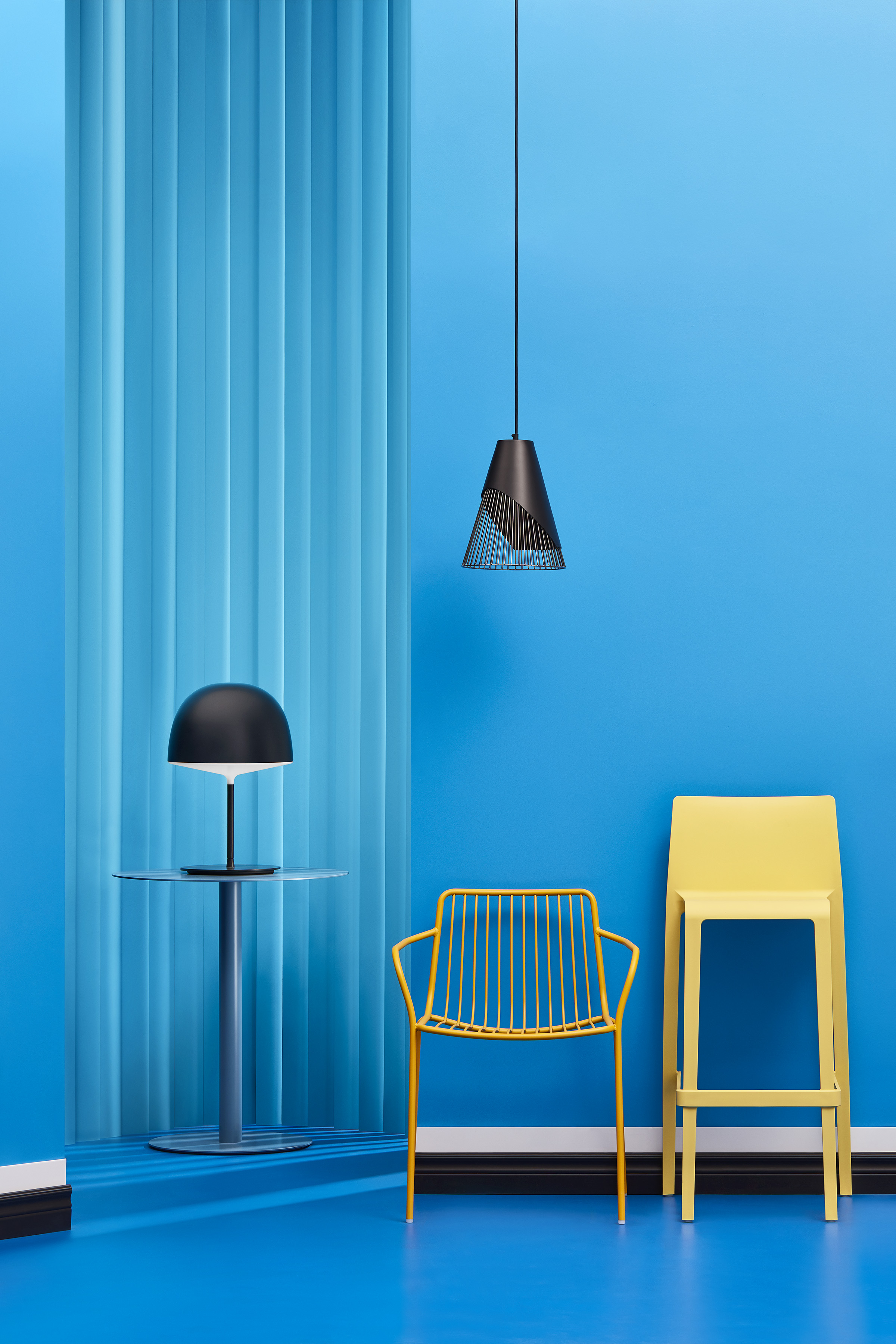 Montreal-based art director Camille Boyer collaborated with photographer Mathieu Lévesque on a series of reimagined interiors that "elevate objects," juxtaposing the work of local designers alongside their internationally-renowned contemporaries.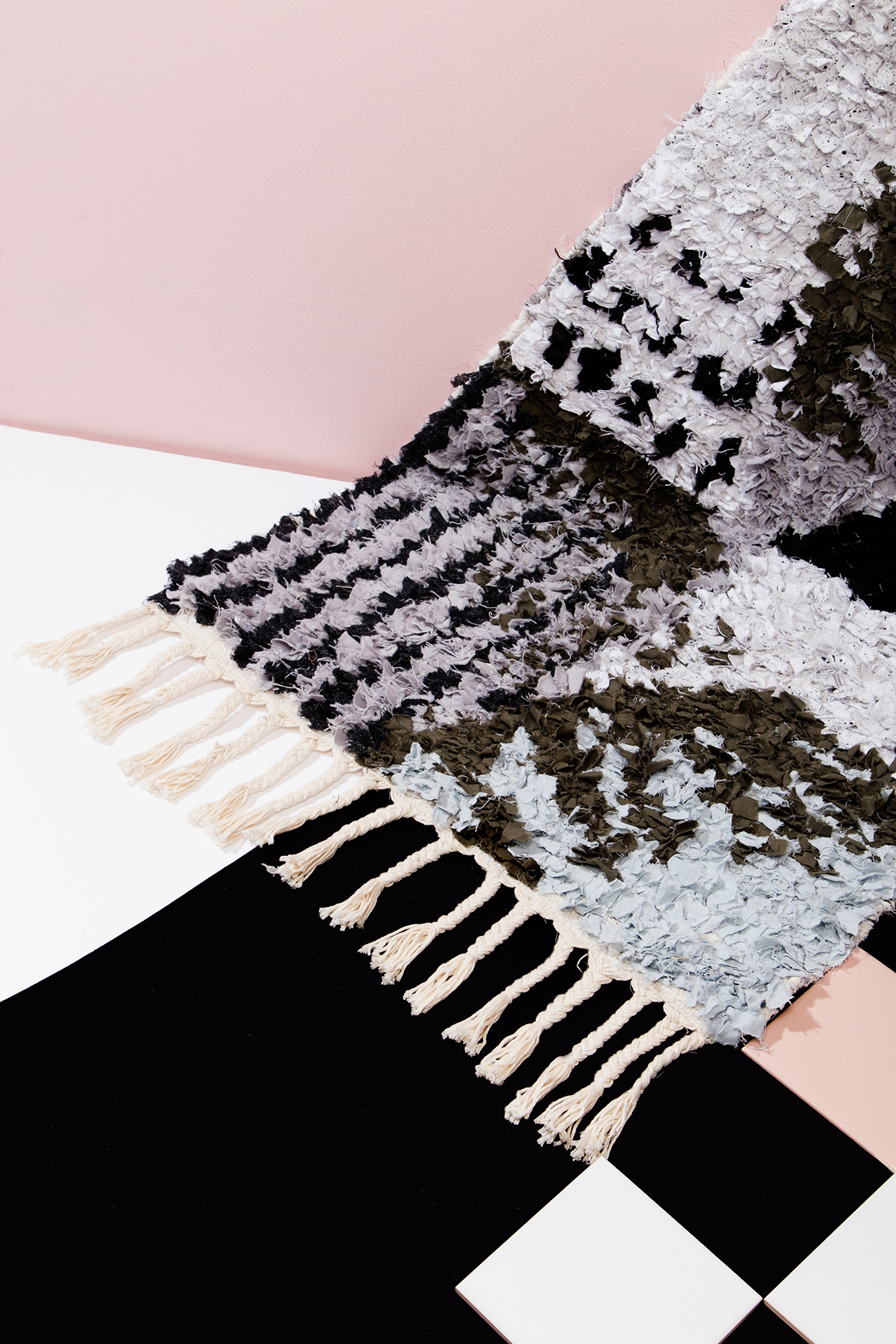 Banco Studio's Paris-Azrou project puts a Parisian spin on the Moroccan Boucherouite rug, melding traditional weaving techniques with more abstract, contemporary design influences. The resulting collaboration "tells the story of a real exchange of cultures" that would feel right at home in Brooklyn.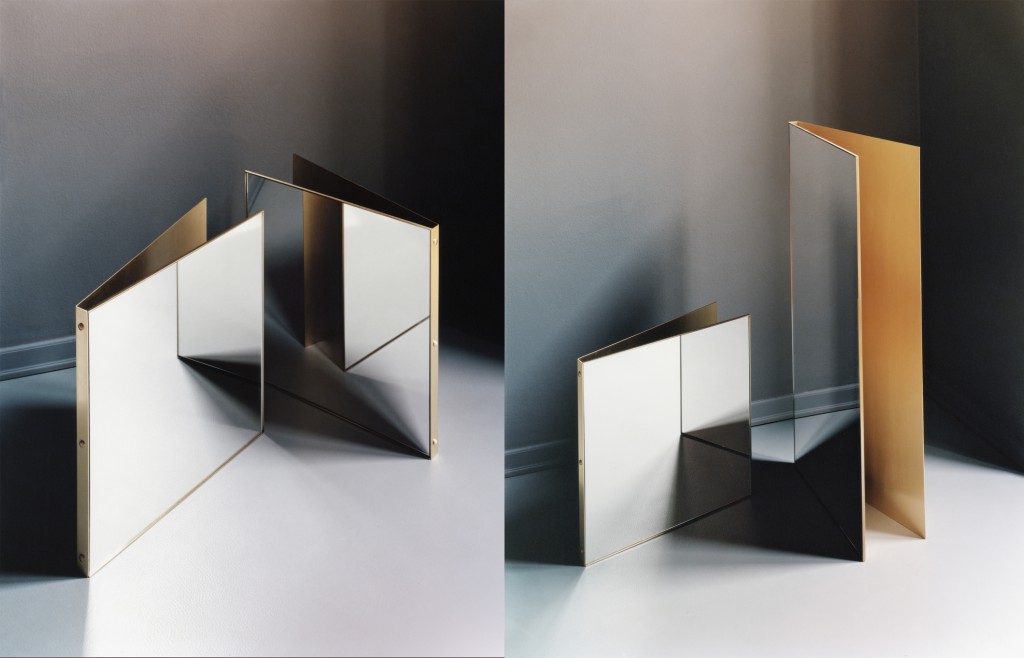 Marta Sala Editions's Renoir wall and table mirrors, part of her second collection with Rome-based architecture firm Lazzarini & Pickering, debuted stateside last spring at Steven Harris Architects and are currently haunting our dreams.
Exhibitions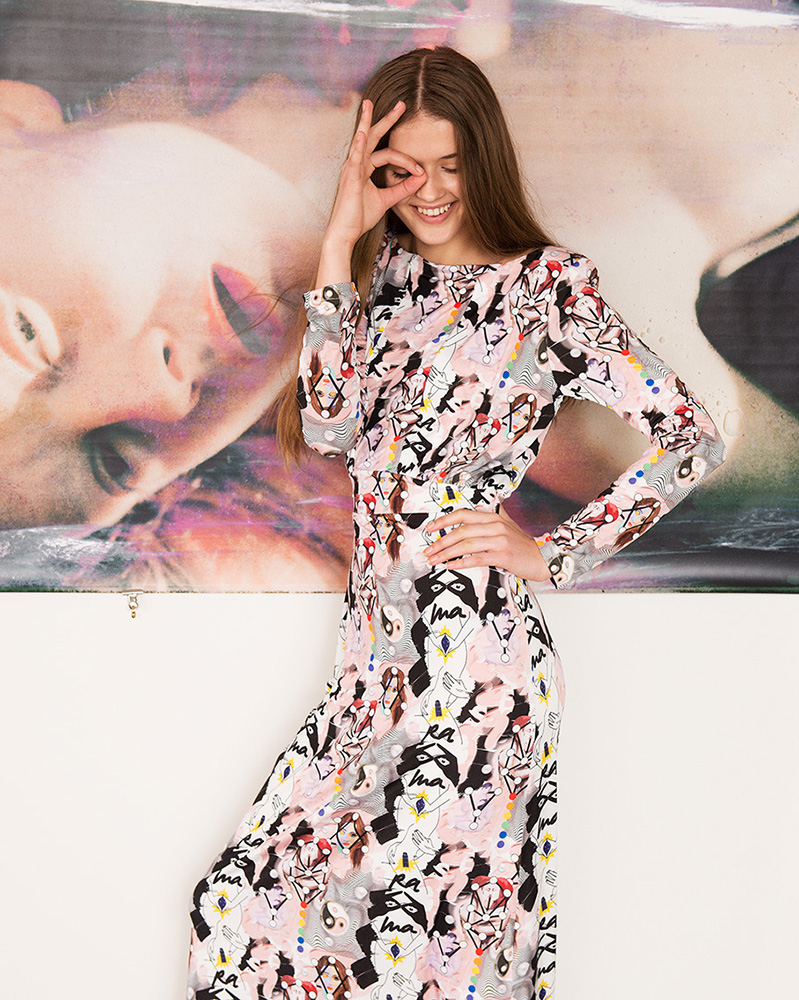 Visual artists Pinar & Viola are landing stateside for New York Textile Month, establishing a "Healing Print Oasis" at SU favorite Coming Soon. The exhibit will feature the duo's healing prints, produced in collaboration with Print All Over Me, and is up for one night only—so mark your calendars! September 24th, 6-8pm.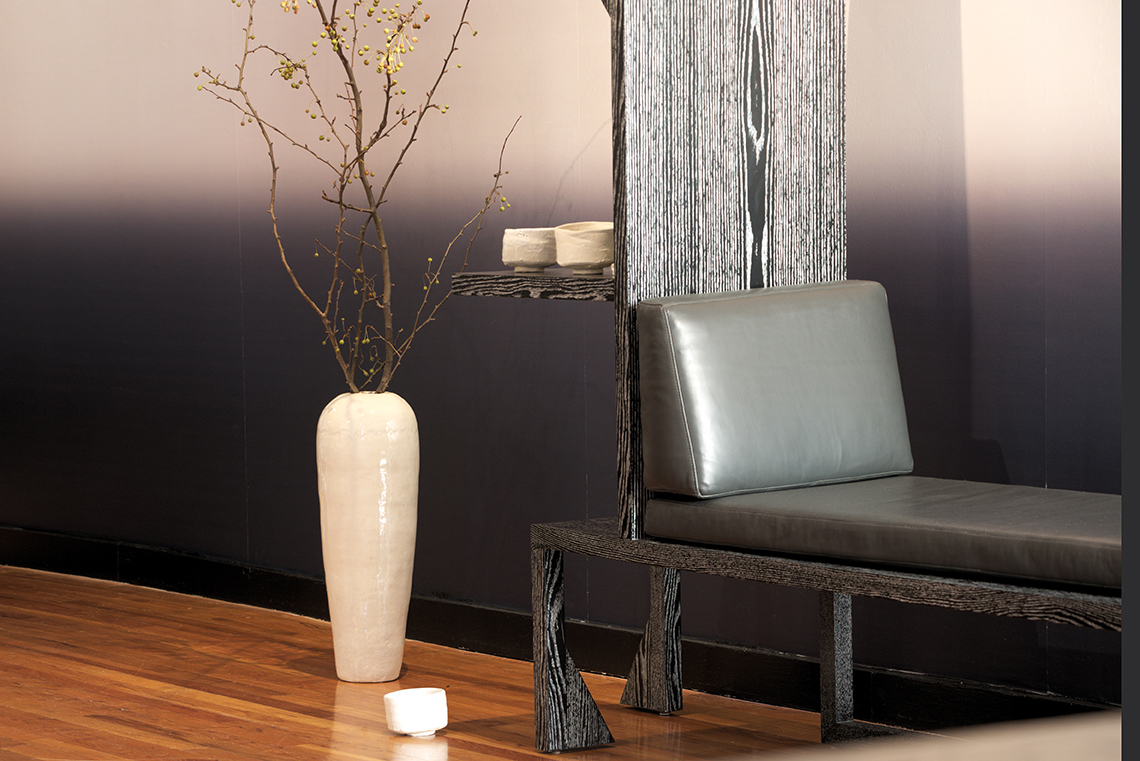 Speaking of limited engagements, ceramicist Romy Northover curated an intimate gallery experience dubbed "Salon No: Living With Design" in Tribeca's newly launched NES Creative Space this week. The show explored the artist's personal history with the medium and provided a platform for her more conceptual works. "For me this collection was in some way about relinquishing control, and going back to the form and material," said Northover in a statement. The results held a special resonance when considered as a whole, part of an artistic continuum rather than individual vessels. Bonus: touching was encouraged.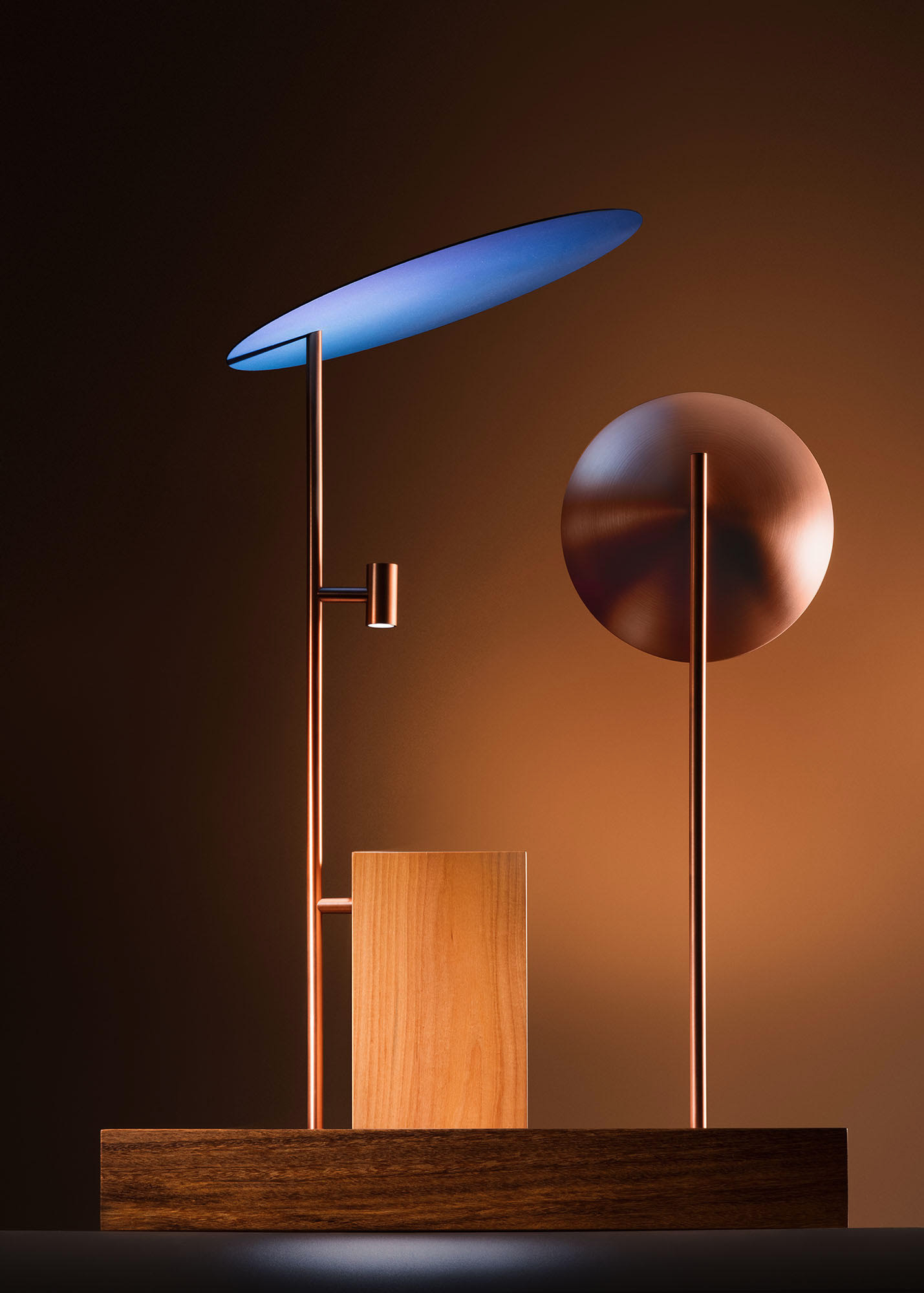 Brazilian design gallery Espasso is exhibiting Claudia Moreira Salles' "Fine Tuning" collection, a limited edition series of table, floor and ceiling lamps made with reclaimed wood, copper and niobium—a rare earth mineral found primarily in Brazil. The exhibit will also showcase Salles' original designs including wood and concrete coat hangers and magnetic coffee tables.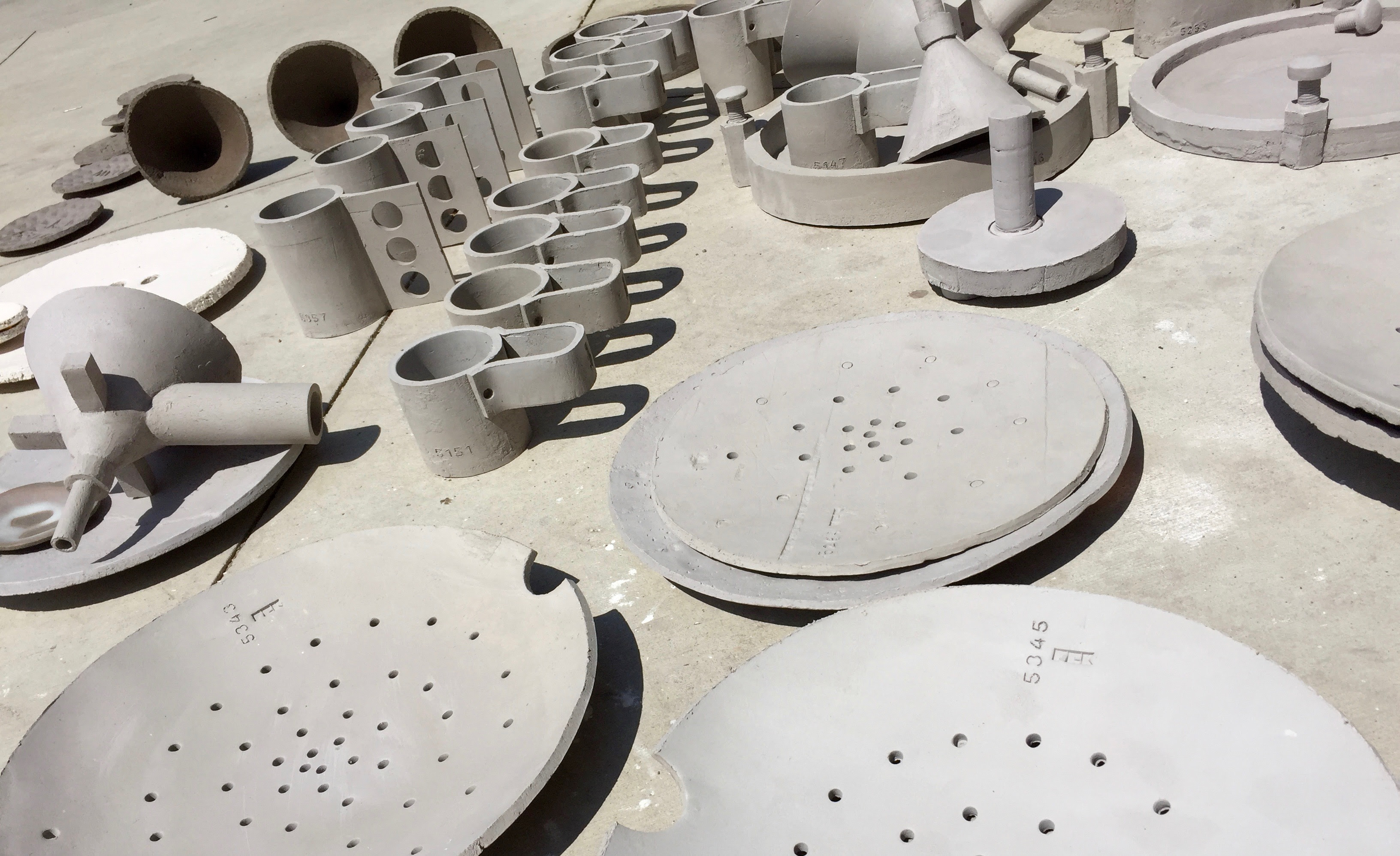 Please Do Not Enter's first artist-in-residency project, Eat The River, is a two-month-long "intervention" that sees experimental French artist Frédérick Gautier exploring the Los Angeles Rivers' history and landscape through the creation of site-specific ceramic objects.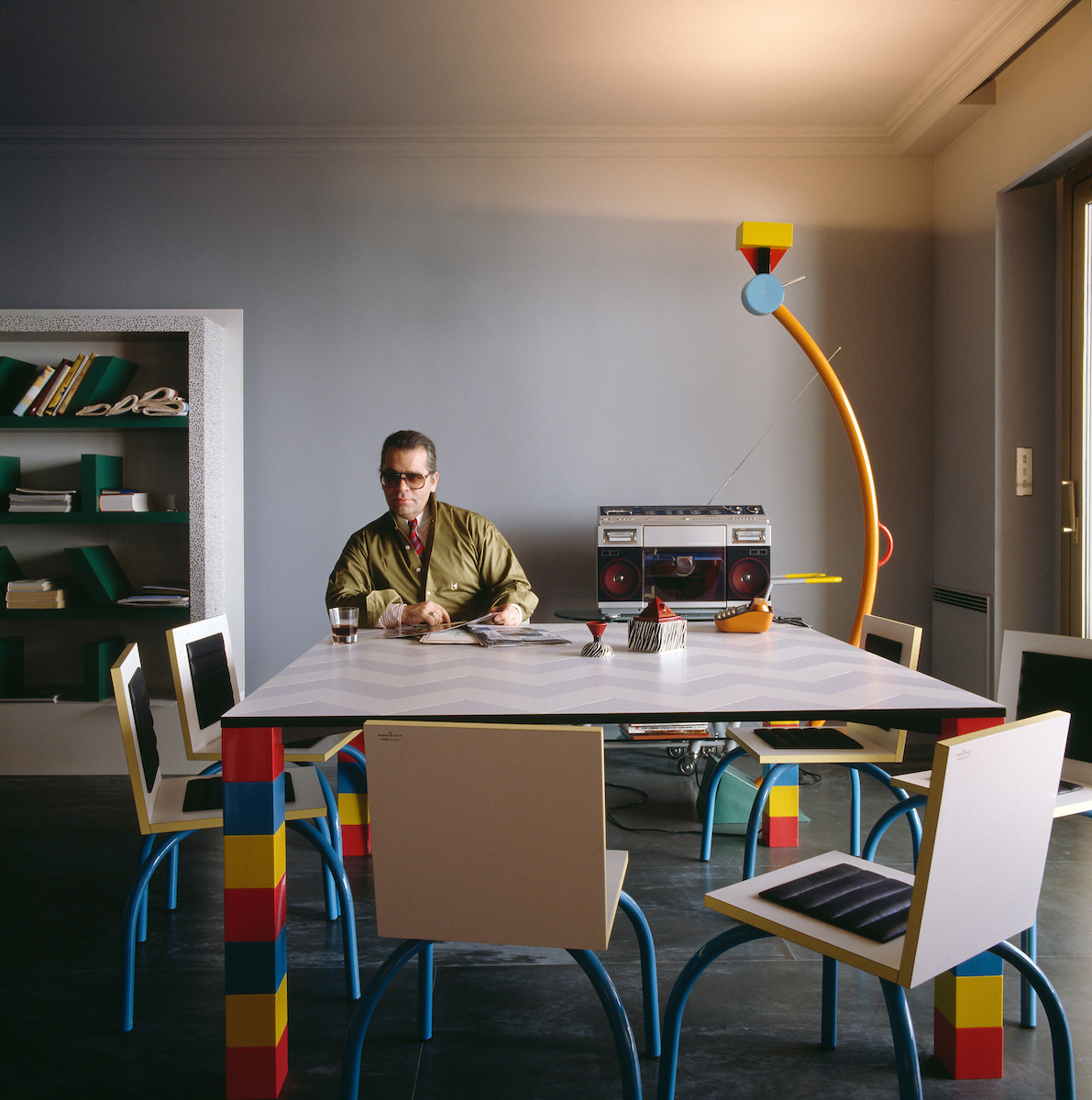 The Jewish Museum's upcoming edition of their Masterpieces & Curiosities series will focus on Peter Shire's personal creative history as it relates to the continued resonance of Memphis design. It's titled Memphis Does Hanukkah, yes, there's a hashtag, and yes that's Karl Lagerfeld inside his Memphis-y 1980s-era apartment.
Links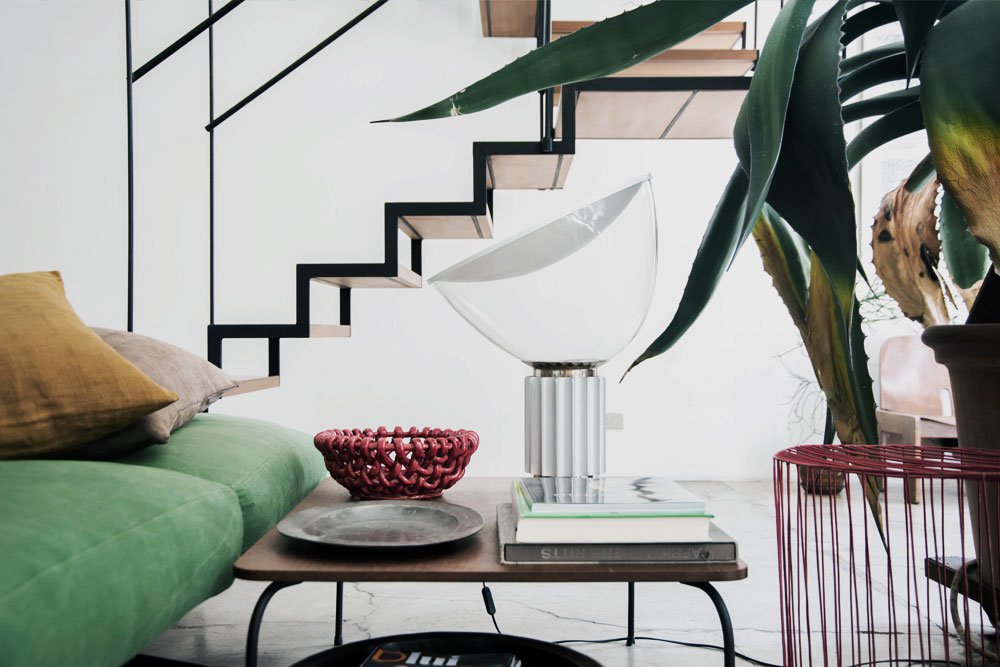 TRNK paid a visit to Milan's Antonino Sciortino, an artisan metalworker whose home is a former industrial complex in the city's once-desolate Zona Tortona. The staircase alone is worth the virtual visit.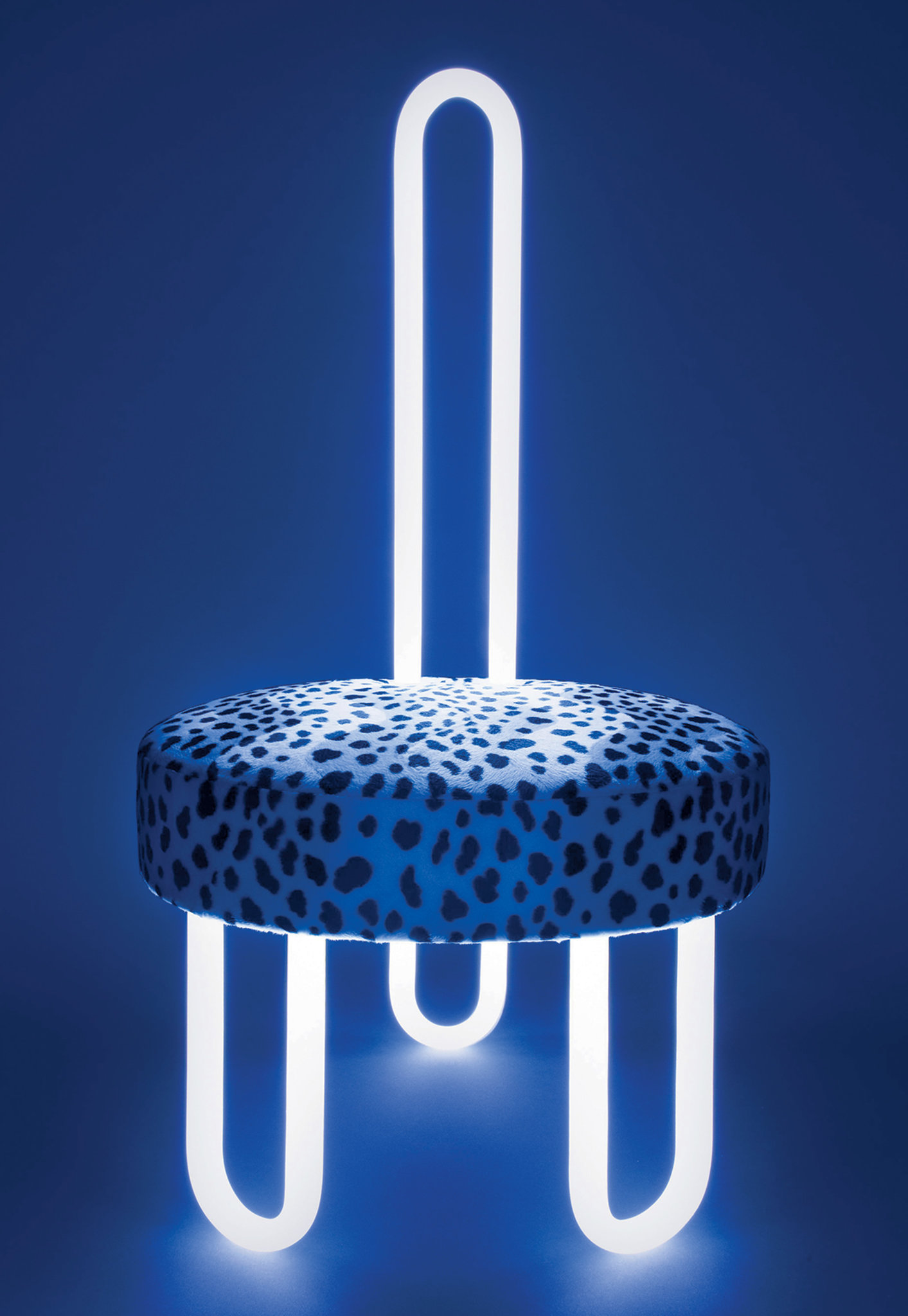 Trix and Robert Haussmann (whom we last saw in Apartamento) finally get their moment in the proverbial sun with a feature in The New York Times. The married architects and designers came of age during the heyday of Memphis and have quietly outlasted it by about 30 years with an oeuvre that is at once strikingly familiar and pleasingly foreign.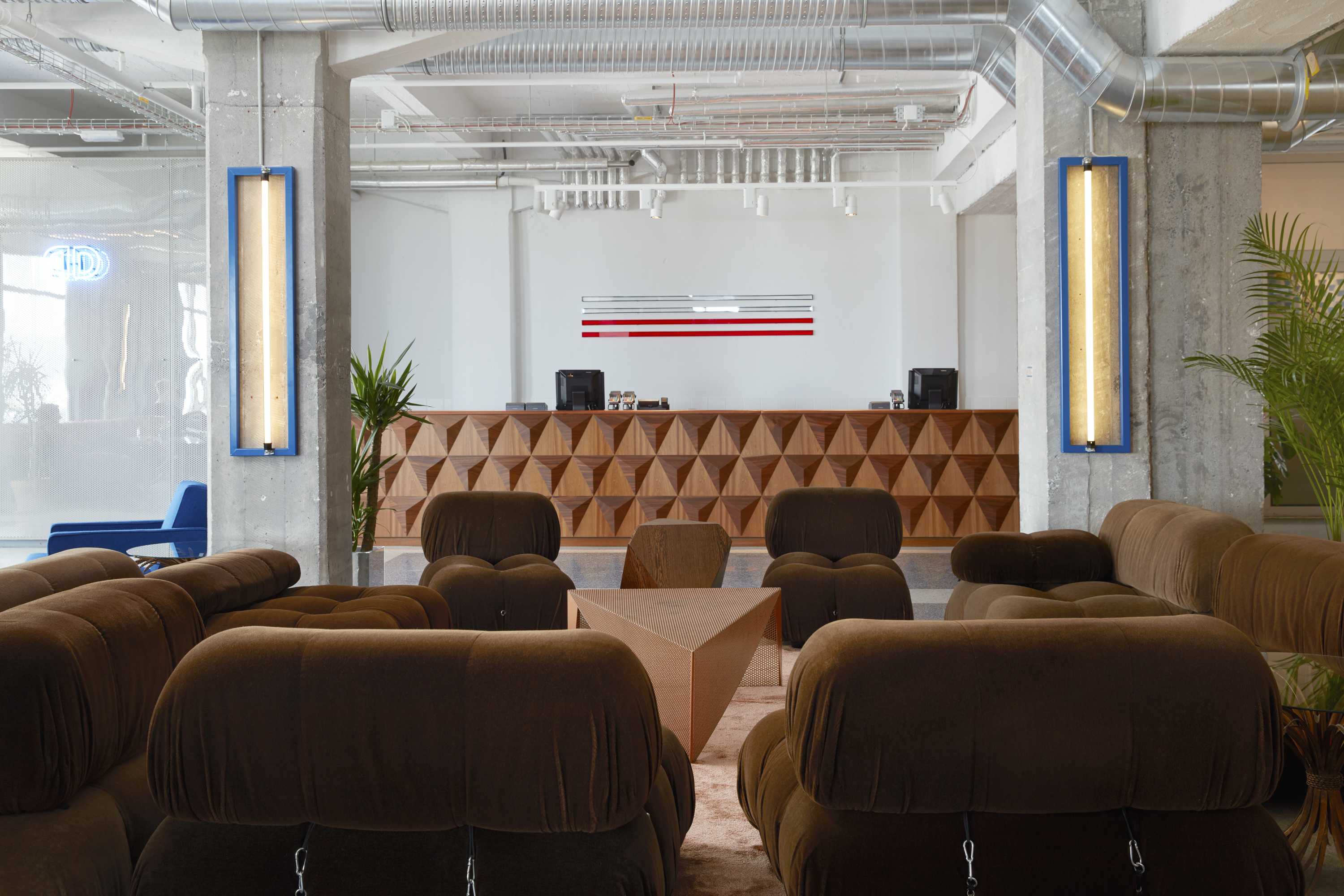 Reykjavík's uniquely named Oddsson hotel & hostel is maybe the 1,236,009th very solid reason the internet has given us for making the trek to Iceland. Occupying a former warehouse reimagined in de rigueur pastel hues, the Oddsson hosts an impressive collection of 20th-century furniture from masters like Maison Jensen, Eero Saarinen and Tommaso Barbi. Consider our flight alert set.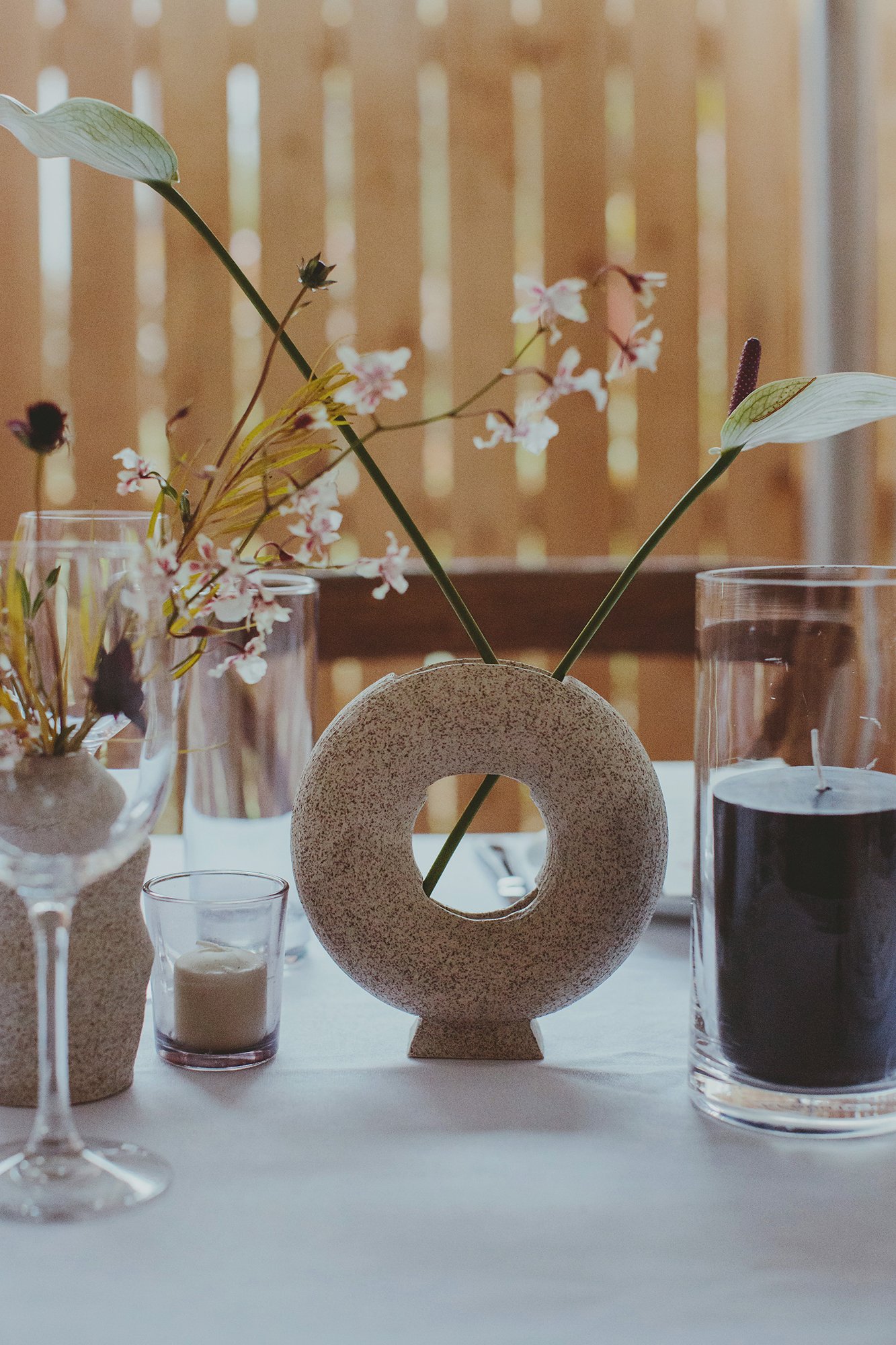 The Primary Essentials founder Lauren Snyder had a wedding that can only be described as "chillwave"—a city hall ceremony with a reception following in her own backyard. The shop's at-this-point-signature ceramic vessels by Clair Catillaz of Clam Lab and Natalie Weinberger were in heavy rotation with florals by Taylor Patterson of Fox Fodder Farm. Swoon.