03.05.16
Week of February 29, 2016
A weekly Saturday recap to share with you our favorite links, discoveries, exhibitions, and more from the past seven days. This week: A David Hockney library, a Gio Ponti flatware collection, a bracelet inspired by Mario Botta, and a brand new collection by two of the founding members of Memphis.
Exhibitions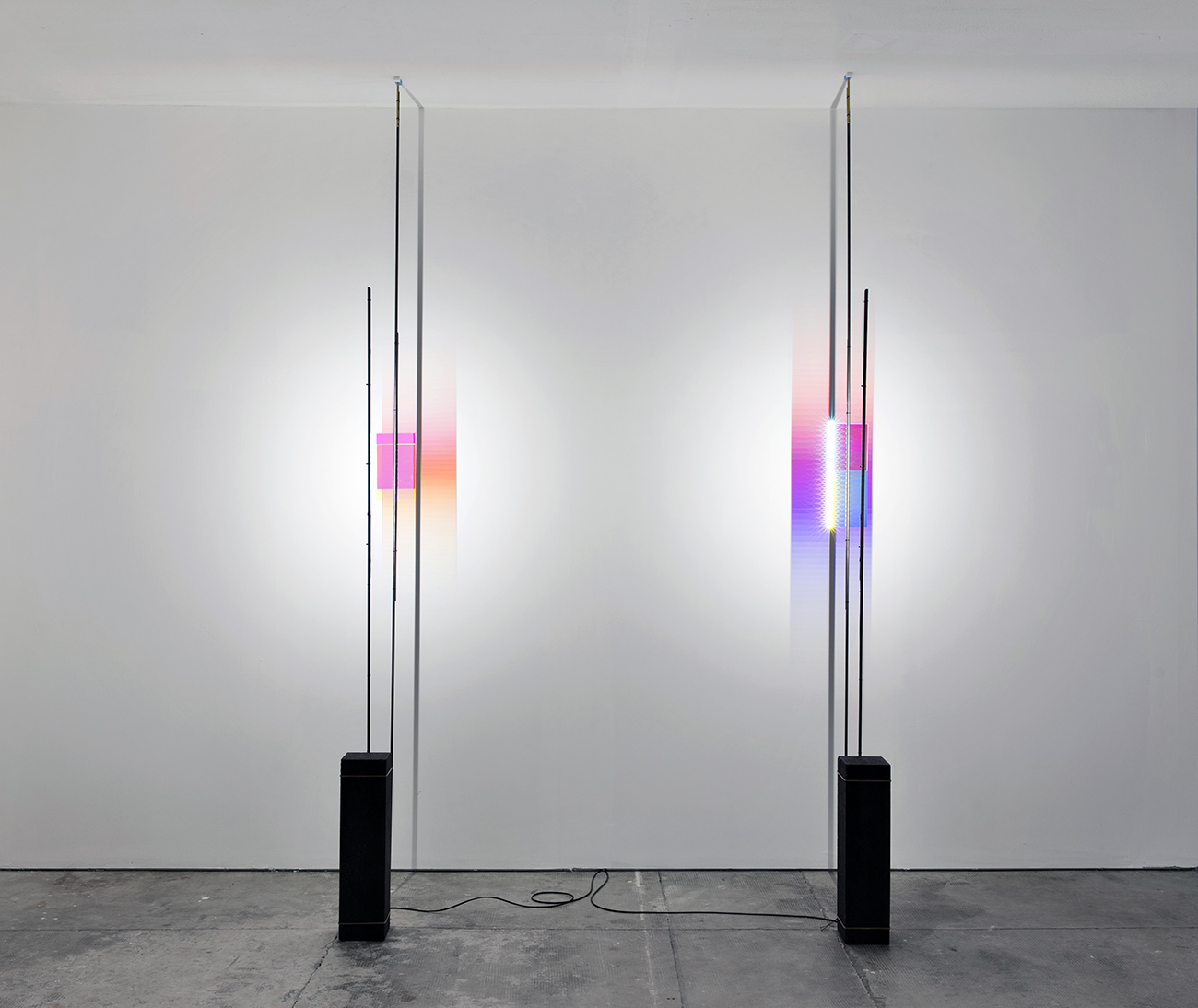 The Milan gallery Peephole is showing its first-ever design exhibition with new work by Amsterdam-based designers Formafantasma, who here explore the interaction between light and architecture. The Italian designers used dichroic glass, optical lenses, and a parabolic mirror — combined with industrial materials like bricks and iron rods — to shape the light, creating reflections and shadows in the space.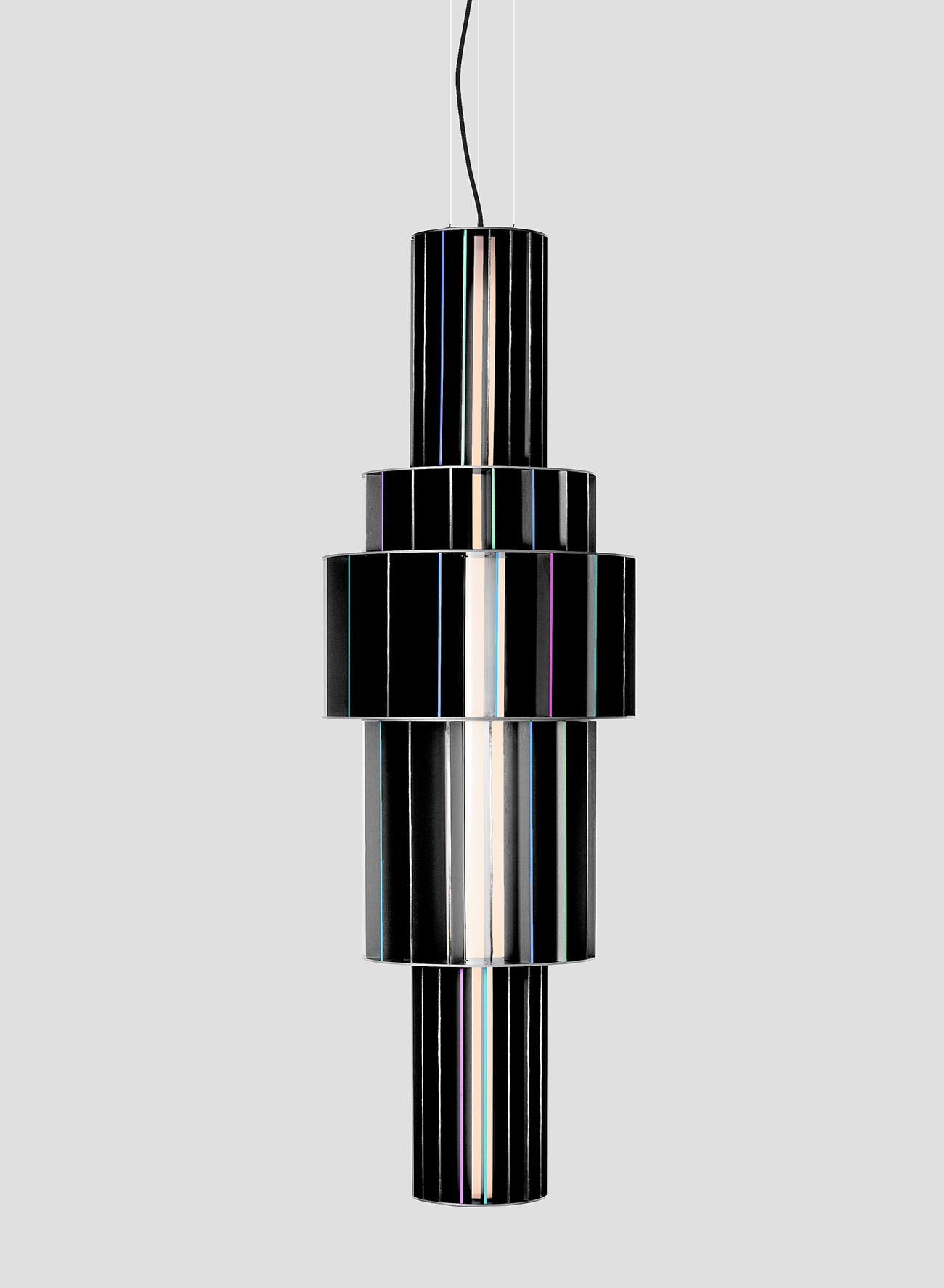 We'll be doing a round-up of our favorite things from the New York art fairs next week, but we couldn't resist previewing New York designer Stephen Burks's incredible Noir pendant lamps, which were commissioned for Armory Design Projects, a series of site-specific installations by more design-focused galleries like Chamber and Carwan. Made from a composite, graphite-covered fiberboard, the lamps are presented in collaboration with Seattle's Mariane Ibrahim Gallery and curated by Maria Cristina Didero.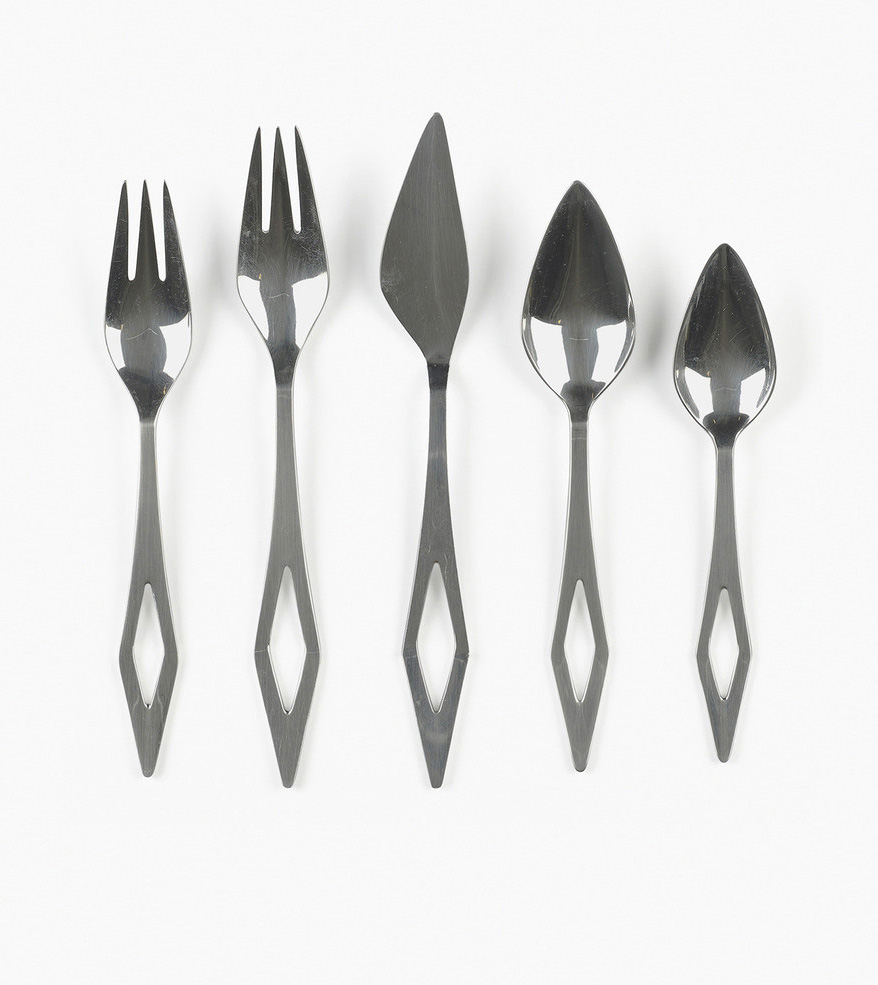 Publisher, collector, and man-about-town Dung Ngo currently has an exhibition of modernist flatware, culled from his personal collection, on view at E.R. Butler in New York. It includes 5-piece sets from everyone from Jens Quistgaard to Georg Jensen, but our favorites are these diamond-handled specimens by Gio Ponti.
Discoveries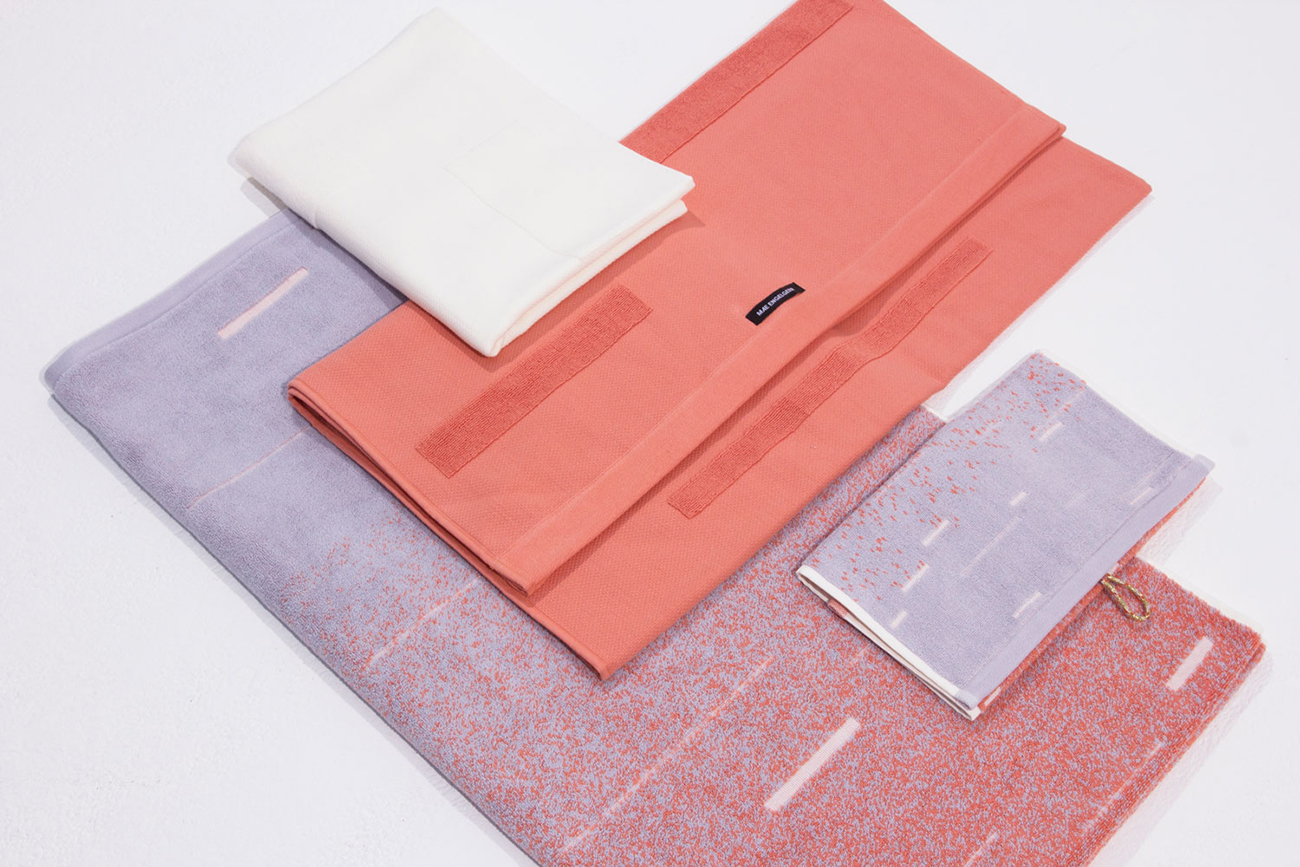 Dutch designer Mae Engelgeer, whose subtly graphic throws have long been at the top of our wish list, is releasing two towel collections this summer — the peach and lilac Pop series above and a more minimal black, white, and beige edition called Jet.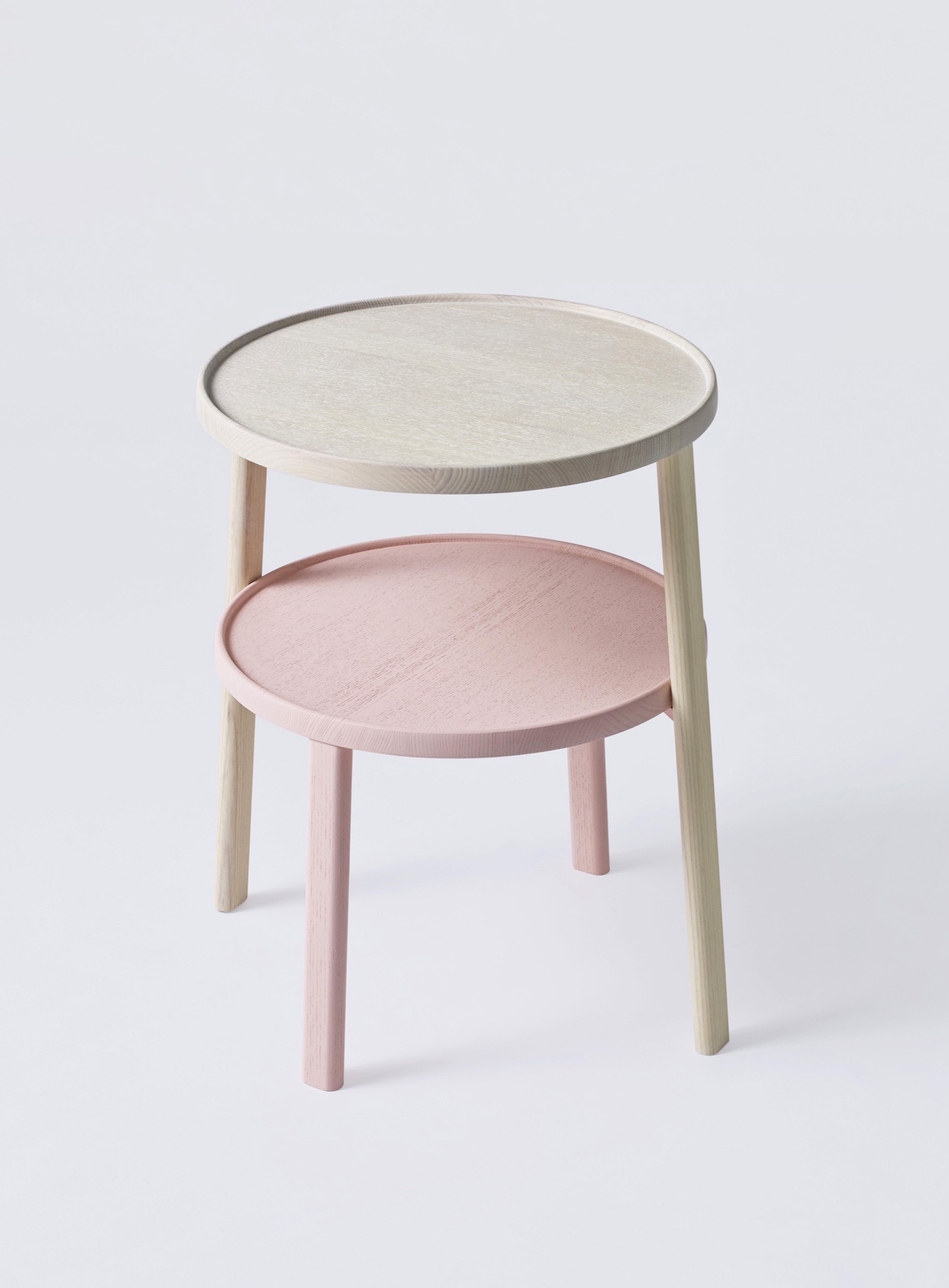 The prettiest straggler from the Stockholm furniture fair: a new collection by the Toronto studio MSDS called Source Materials, in which each object is made from a single material. Our favorite is the trio of tables seen here and at the top of this post, made from aluminum, wood, and a speckled composite.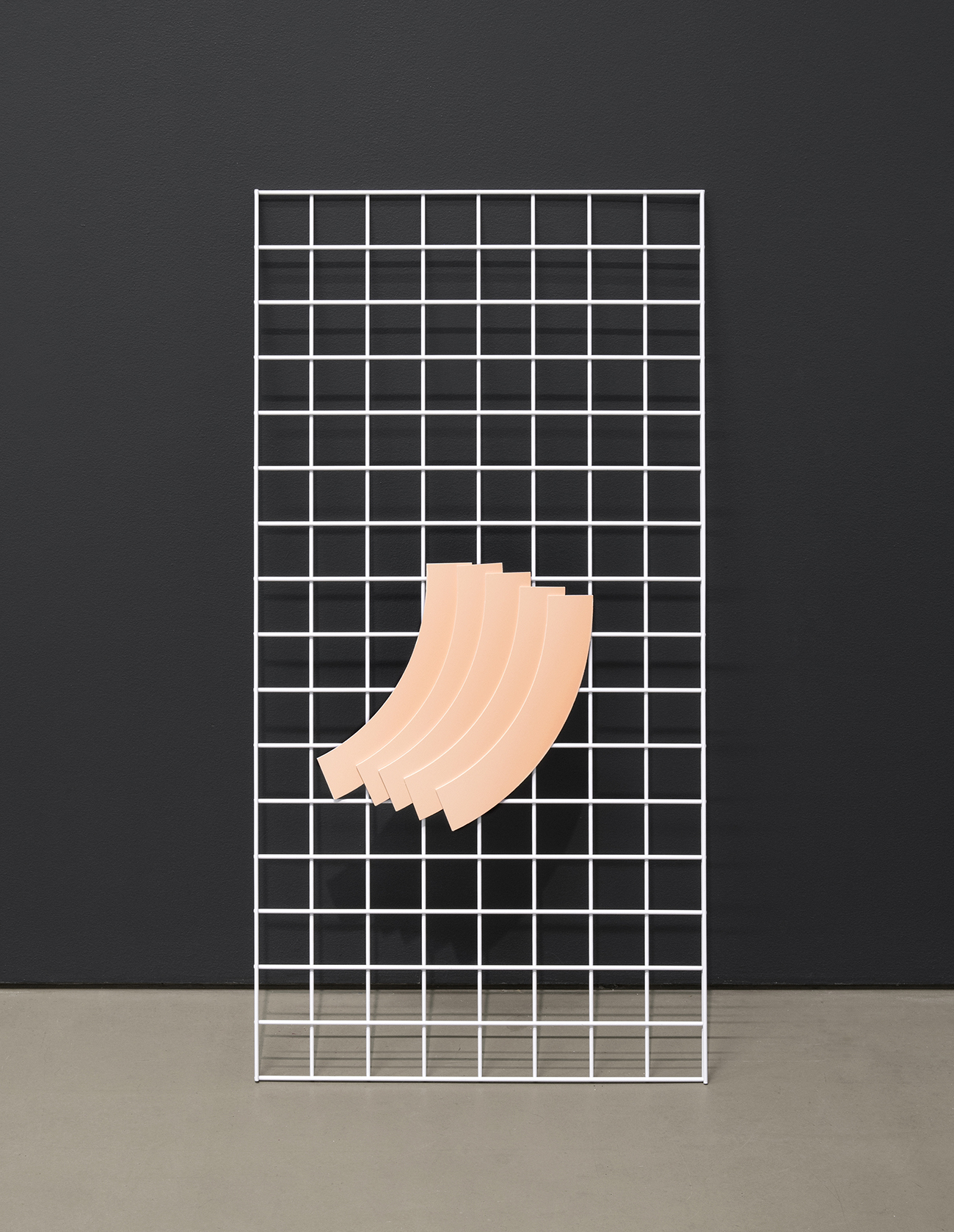 We're suckers for grid art (like this 2013 series by Eva Berendes) so of course we went down a rabbit hole when we saw this image of another Toronto-based artist, Sarah Nasby. This piece is called "Once More, With Feeling (Orange)" but we're also partial to "Once More, With Feeling (Swooshes)."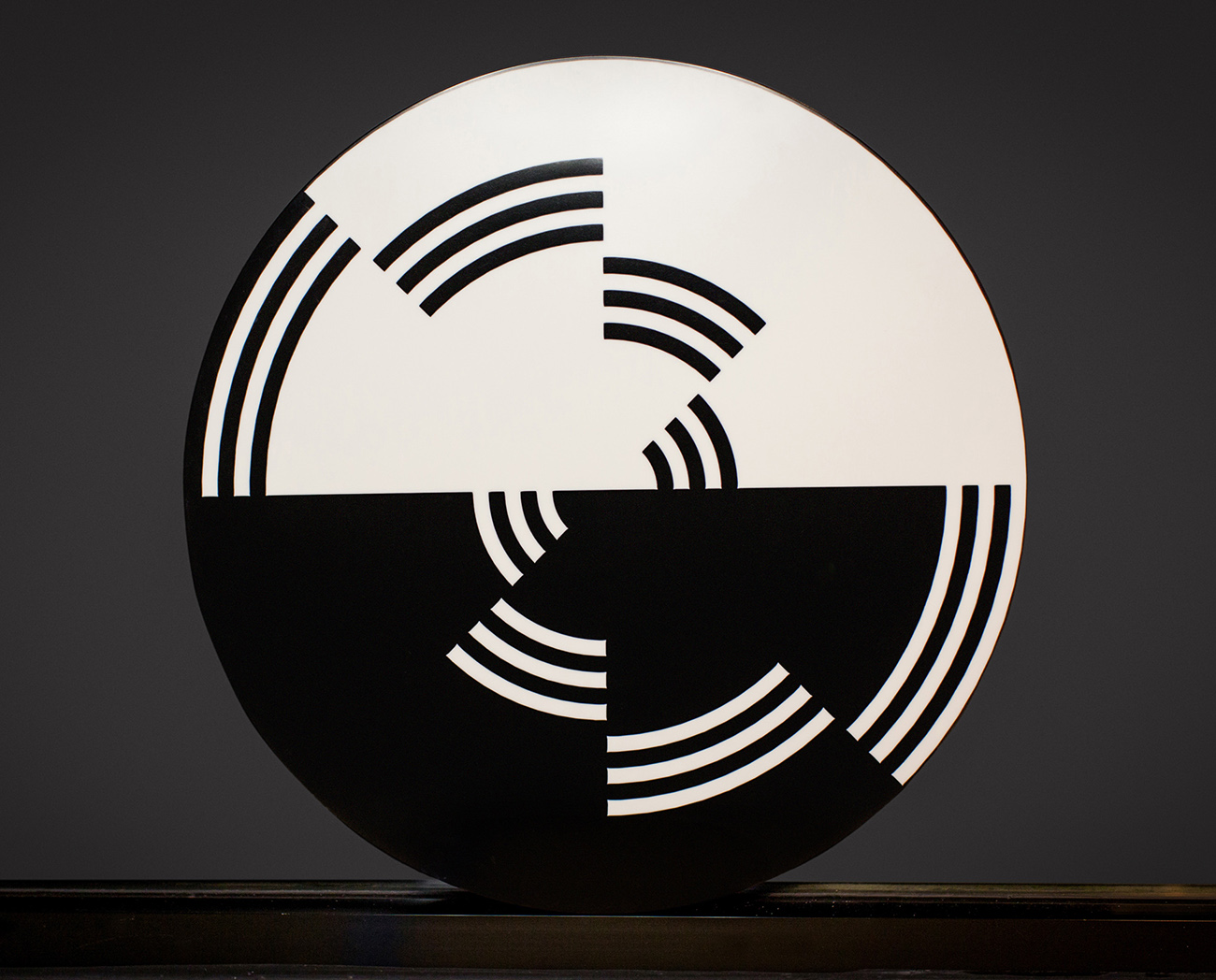 Is Op-Art the next trend in design? We got a peek at new work by Lee Broom debuting in Milan that would suggest so; the graphic, black-and-white look also pops up in this new series by Questlove (yep, Questlove) of tabletop lazy susans. Called Lazy Strobes, the pieces are inspired by strobe disks — a tool used to calibrate turntables — and are available at Les Ateliers Courbet.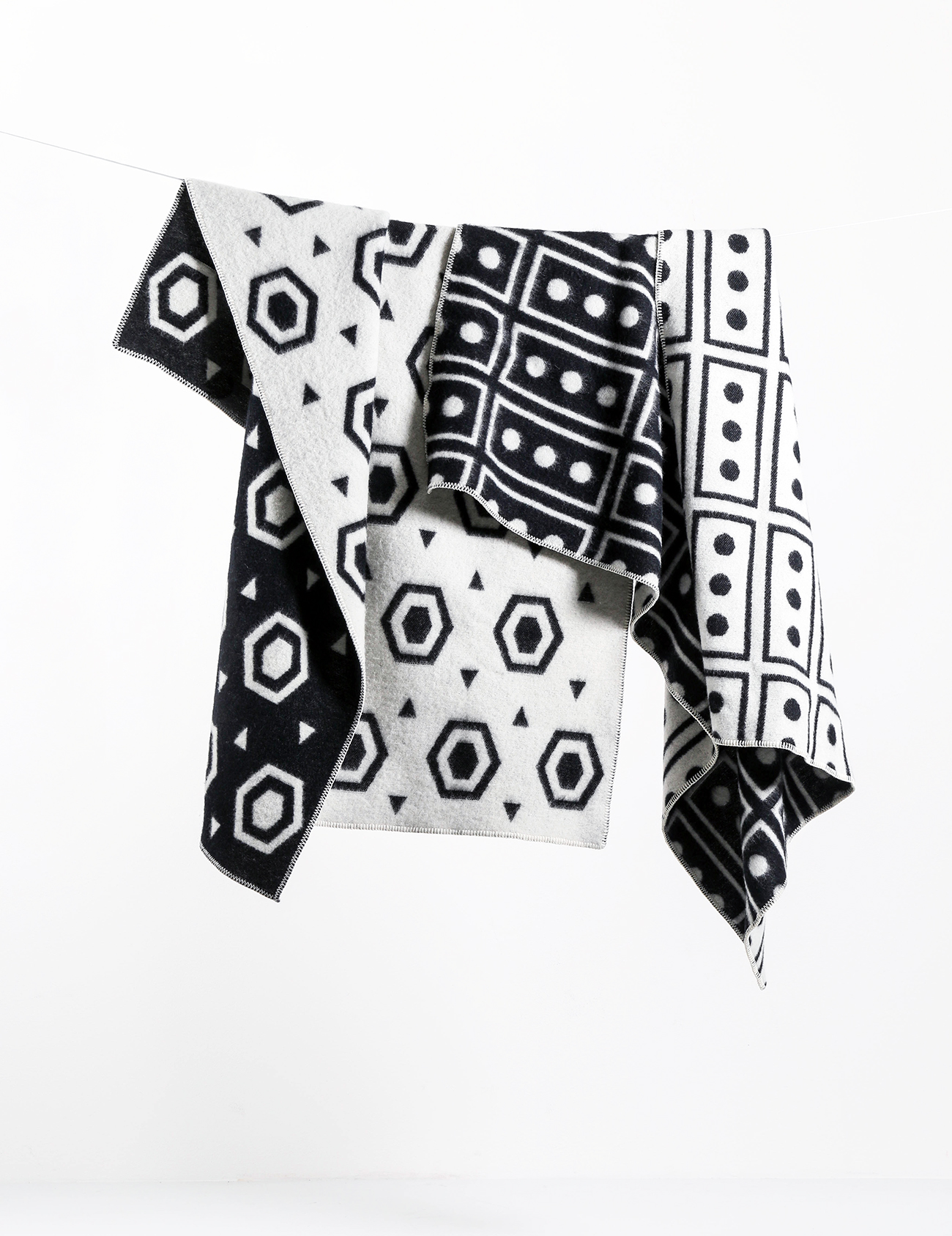 Memphis lovers rejoice! Memphis founding members — and married couple — Nathalie du Pasquier and George Sowden recently joined forces to form Coop DPS, and their first joint collection is out now: a series of wool throws, graphic bedding, and wallpaper for the Swiss company Zig Zag Zurich. We happened to really like these black-and-white versions but don't worry — color and pattern abound.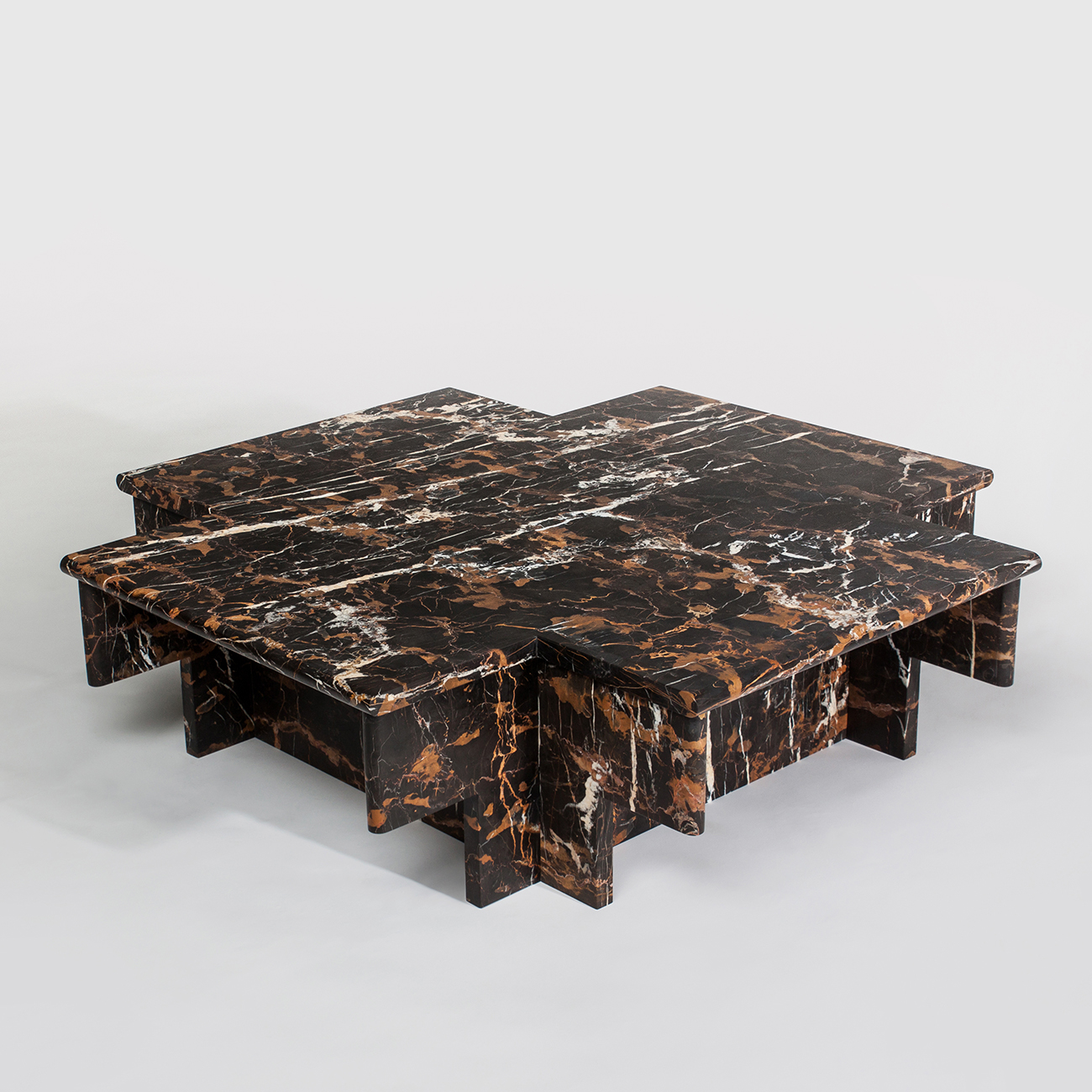 At the AD Home Show in two weeks, the Indianapolis studio LUUR will debut a new collection that includes this incredible black and gold marble ziggurat coffee table. Thanks to Instagram, we know it was fabricated at a stone and tile supplier called Santarossa, whose Instagram account of terrazzo Big Ten circles and stone samples is pretty great.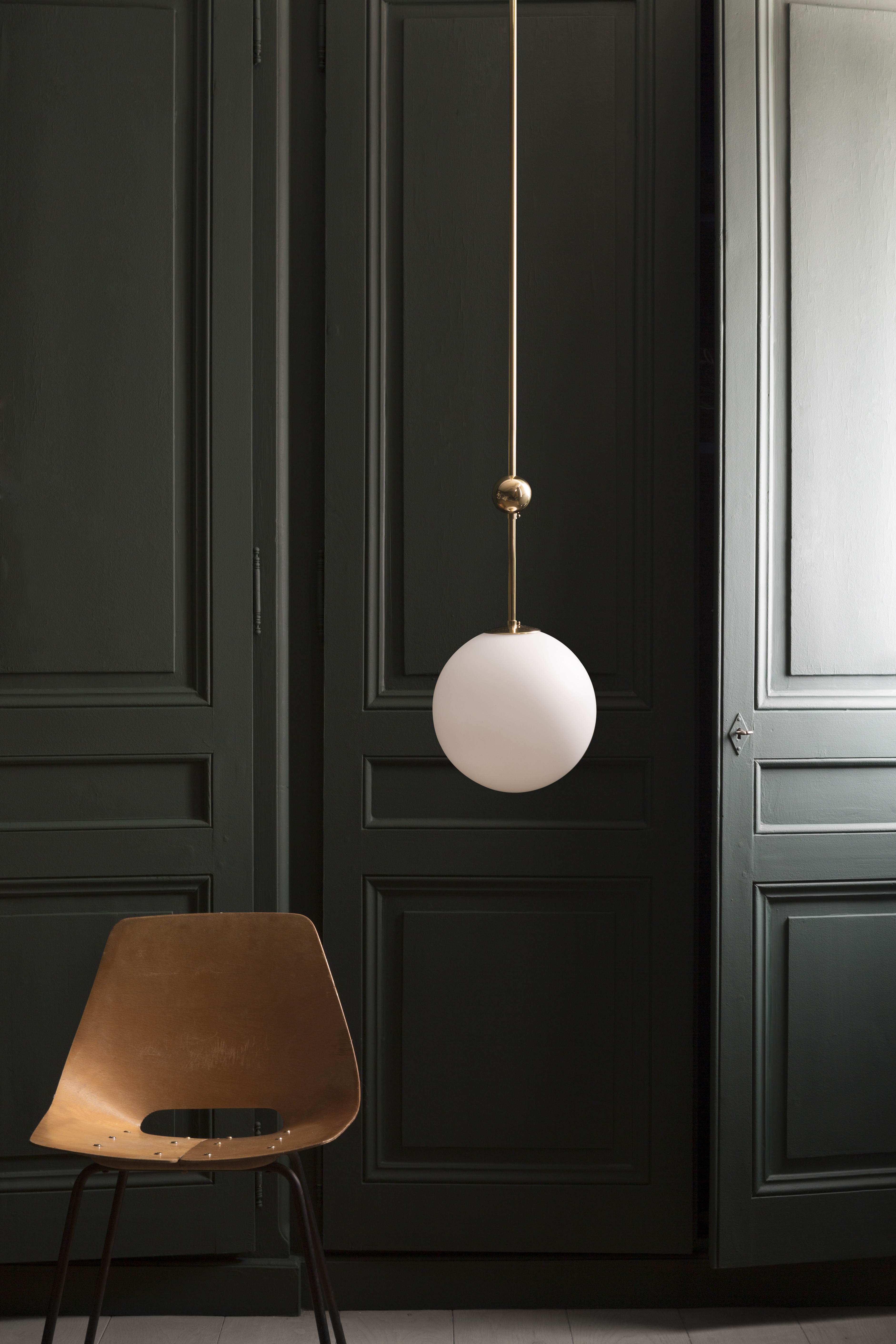 A pretty new lighting collection by French art school grad–turned antique dealer–turned furniture designer Marie-Lise Fery. Called Magic Circus, the lights are mostly riffs on brass and hand-blown milk glass, but beautiful ones at that.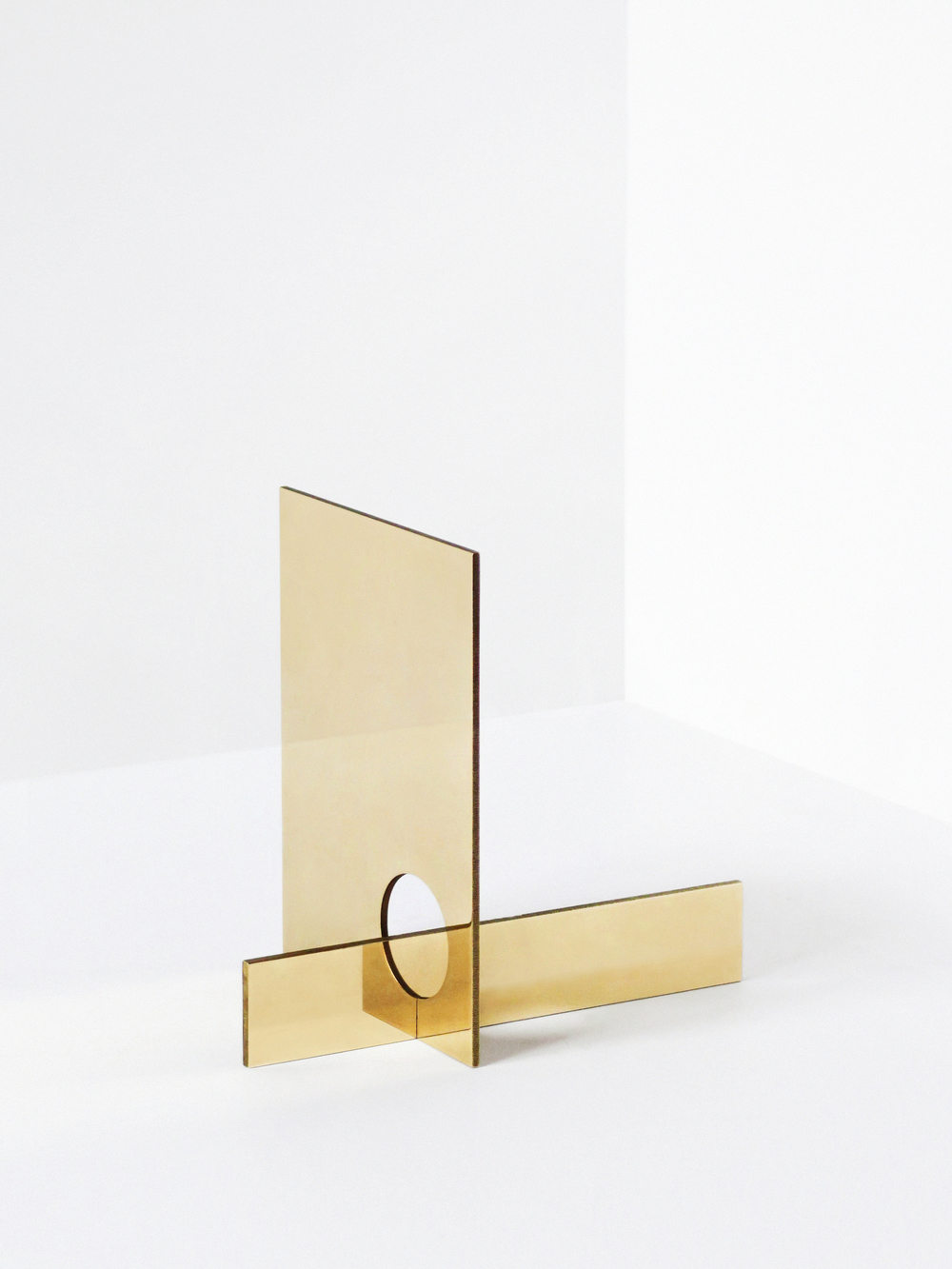 Nice work in our inboxes this week by Falke Svatun, a Norwegian designer whose brass mirror series is in search of a producer. Check out the whole series here.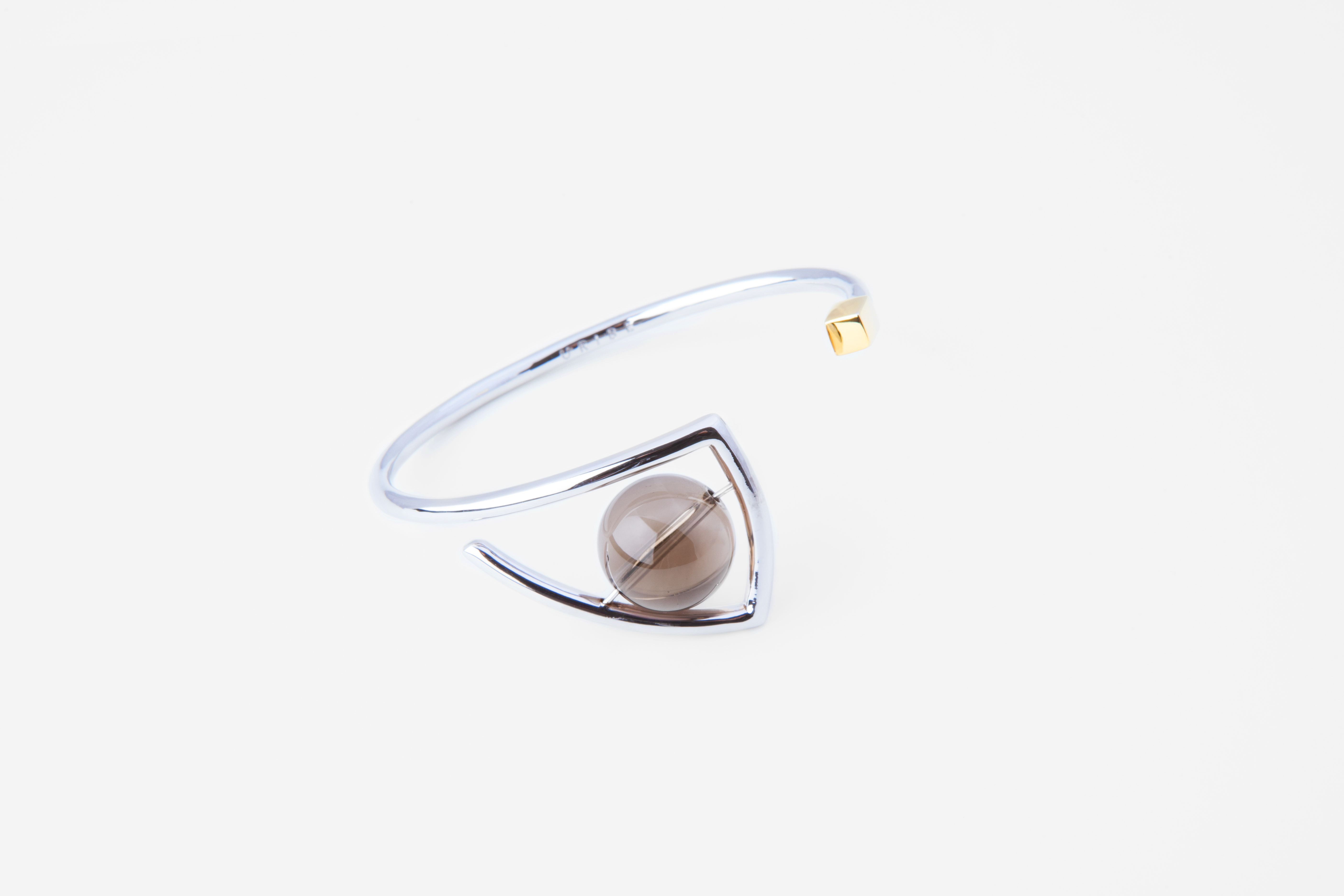 Boy, do we love a good obscure chair reference: The new pieces in London-based jewelry label Studio Uribe's AW16 collection were inspired by the structured, angular lines of Mario Botta's Seconda and Quinta chairs. We particularly love their smoky quartz Ray bracelet, which is coming soon to their online shop.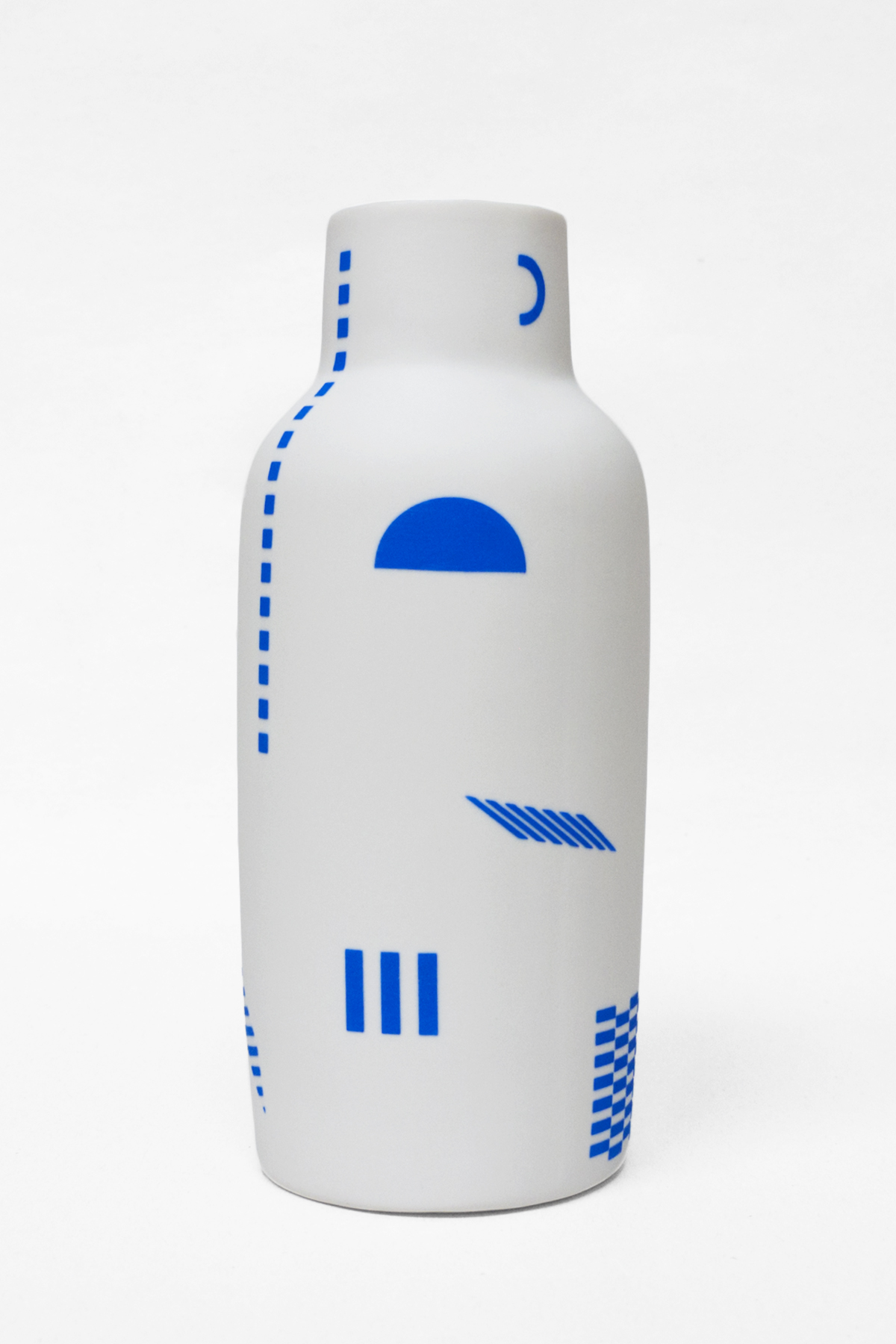 We're keeping an eye on the Portland-based, woman-owned studio The Granite, who make simple porcelain and ceramic vessels and lights with pitch-perfect colors and patterns. The studio debuted new patterns for their bottle vases at NYNOW last month, inspired by combs, the Bauhaus, and beach blankets (above).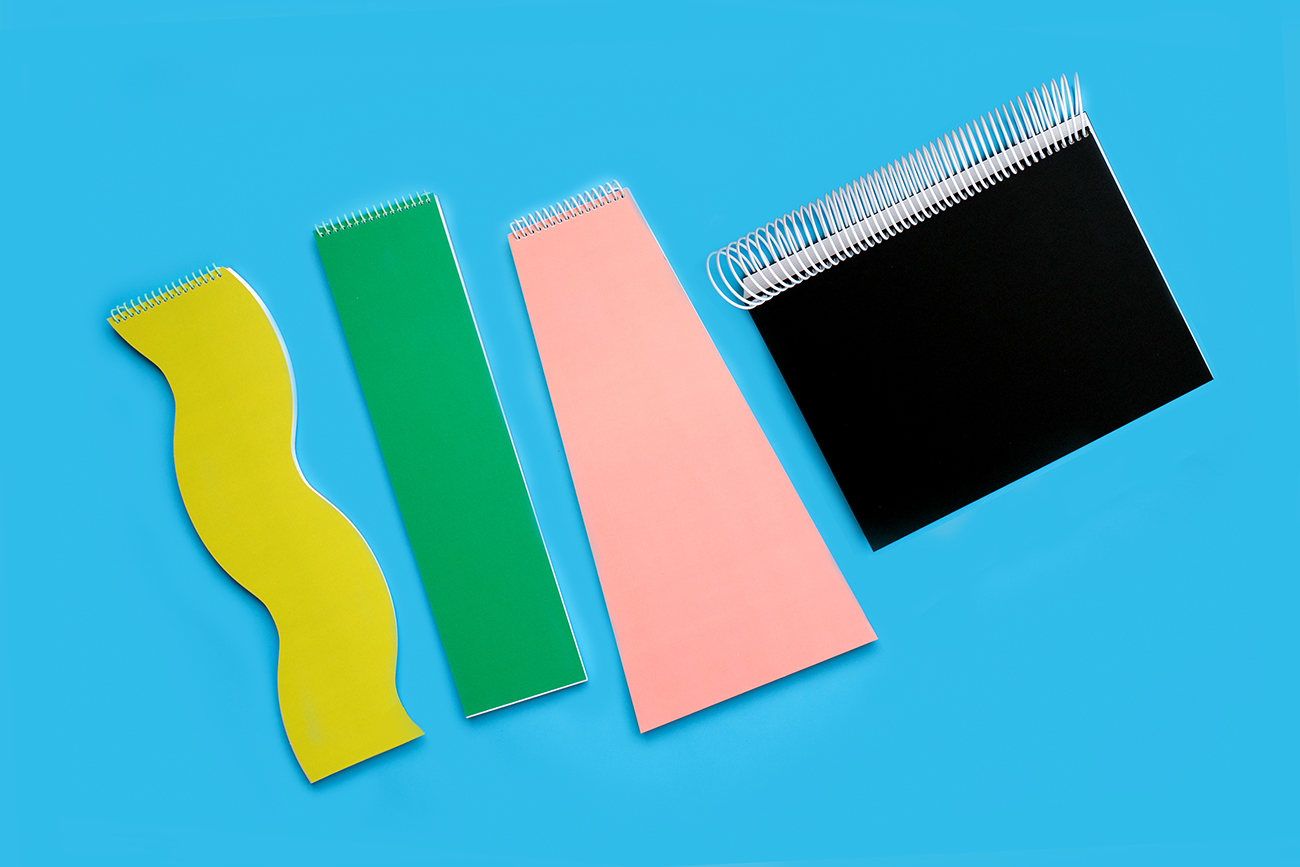 Los Angeles–based printer Paper Chase Press has been killing it lately with their designer collaborations — think RoAndCo, Block Shop Textiles, and Bing Bang Jewelry — but for their latest series, they looked a little closer to home: Ania Diakoff, Paper Chase's longtime art director, created these brightly colored, geometric notebooks. (The black with oversized binding is a perpetual calendar called Weekling.)
Links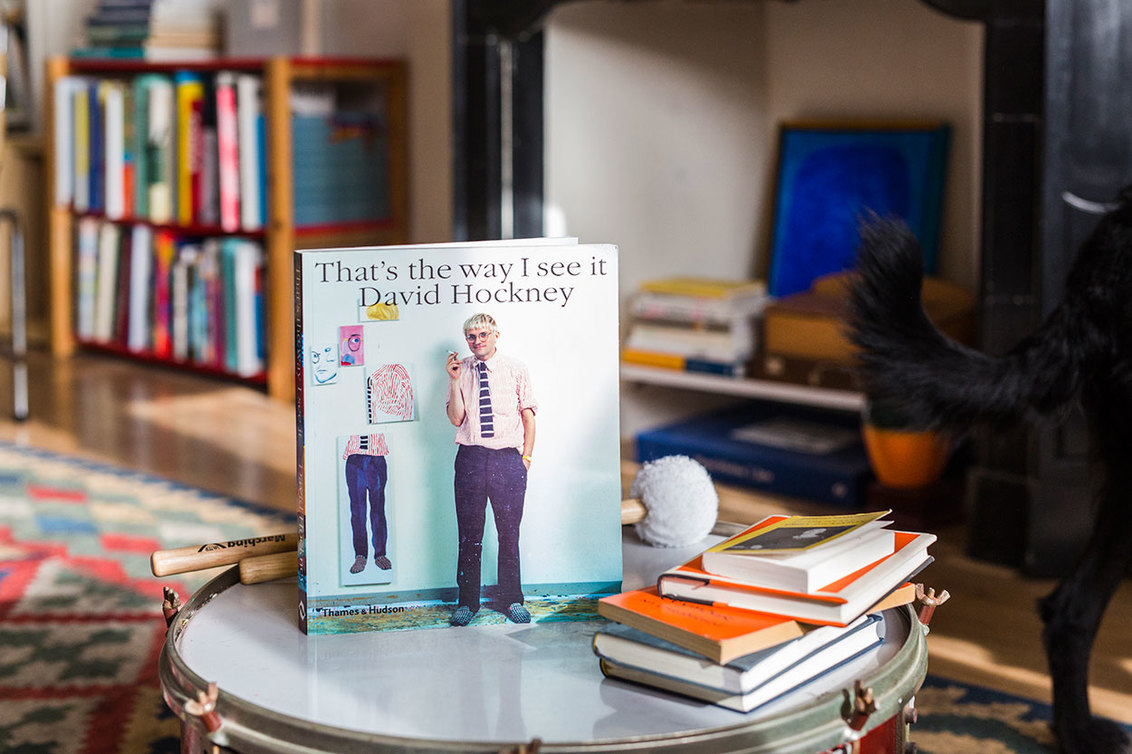 There's a massive David Hockney exhibition being mounted at the Tate next year, so we expect we'll be seeing a lot of the influential British artist over the next few months. (We're already obsessed with these David Hockney bloomers for babies.) It's Nice That this week published a wonderful look at the extensive Hockney library of Dutch artist Jordy Van Den Nieuwendijk, on whom Hockney had an outsized influence.