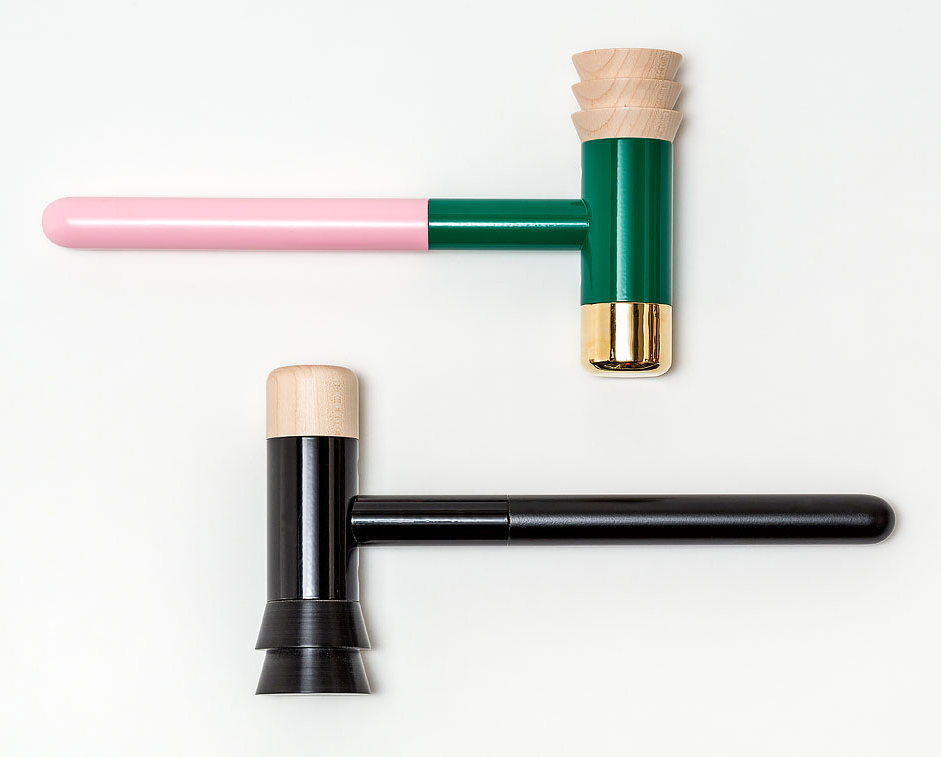 A weekly Saturday recap to share with you our favorite links, discoveries, exhibitions, and more from the past seven days. This week: three new jewelry lines we're coveting, our top must-have from the shop at the newly reopened Cooper Hewitt museum (above), and are speckles the new squiggles? You be the judge.
Discoveries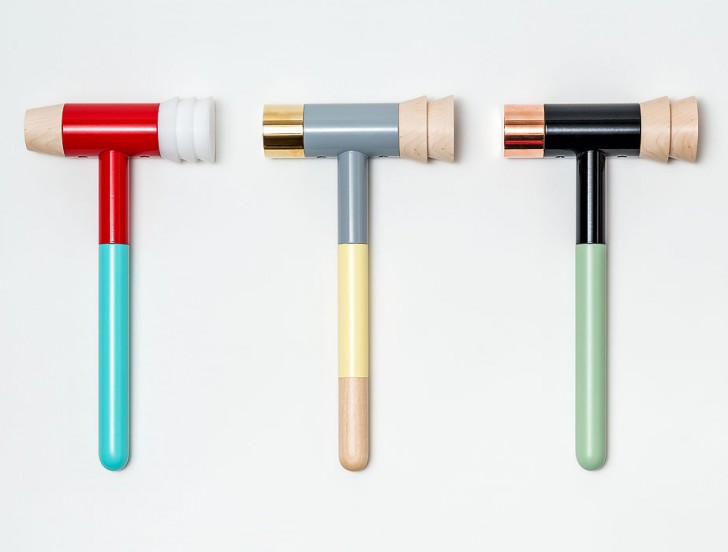 On Thursday night we attended the (re-)opening night party for the Cooper Hewitt Smithsonian Design Museum in New York, which recently underwent a three-year, $90-million renovation. We were particularly excited to visit the physical manifestation of the museum's shop, which was overhauled by curator Chad Phillips not too long ago — our best-of award goes to these multi-cololored mallets made by UM Project especially for the store.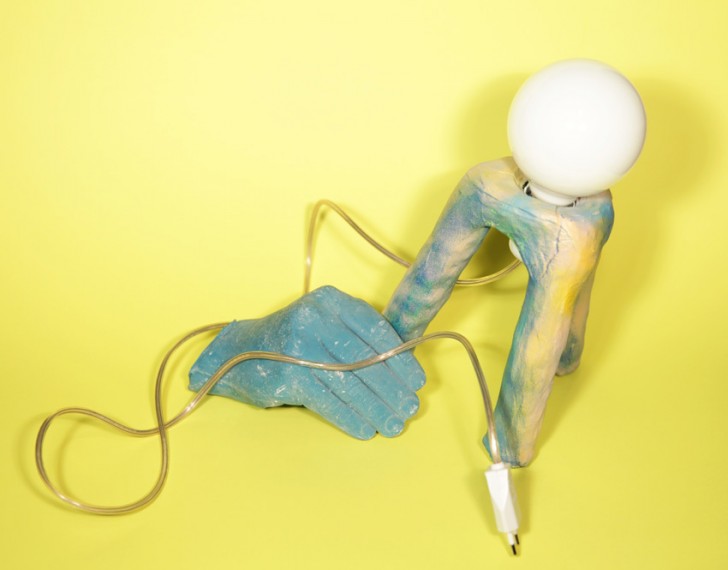 We often hear from skilled practitioners in various mediums that they envy those who have no idea what they're doing — and thus aren't restricted by what can't be done. That's the spirit in which Spanish designer Cristian Montesinos undertook his new Cuatrodedos project, which "enquires into the making of ceramics from an absolute lack of knowledge of the discipline." See more of Montesinos's recent work here.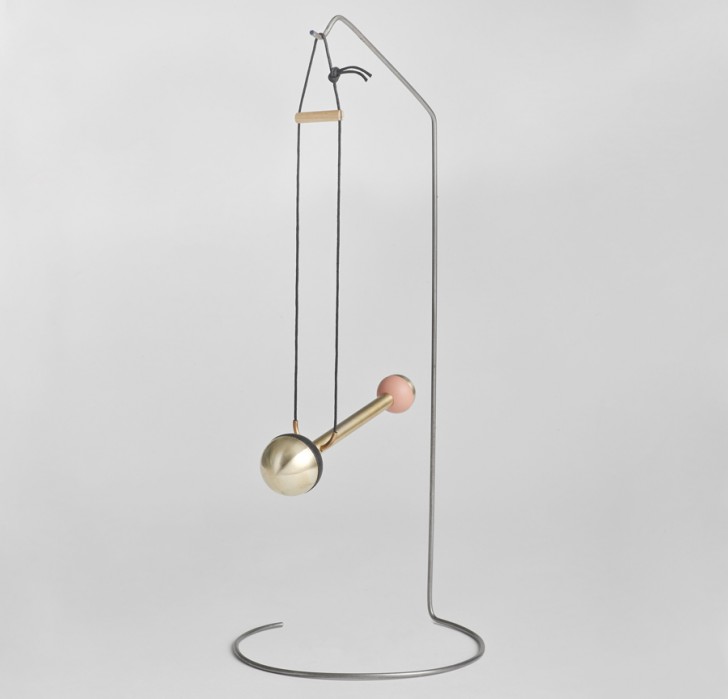 This month, the emerging designers' webshop WorkOf partnered with Shinola on a collection of one-of-a-kind designer Christmas ornaments made by 40 different makers and studios, which are currently being auctioned off on Paddle8. Normally here at Sight Unseen we're strictly non-denominational and don't promote Christmas accoutrements, but we were struck by how many of the ornaments don't look Christmas-y at all — the piece above, by Bower, for instance, could make for a lovely desk accessory year-round. Snag it for $150 here.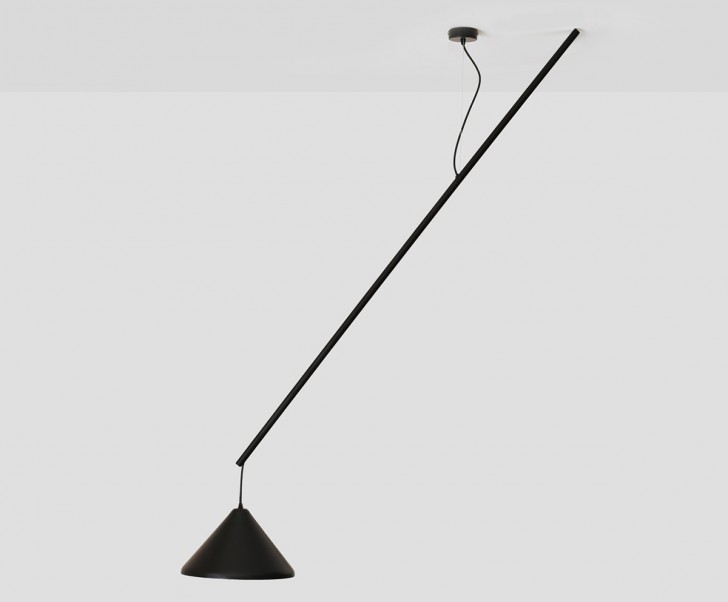 We love the graphic minimalism of German designer Veronika Gombert's new Umleiter pendant, but we also love its versatility — meant to replace the sometimes-sloppy looking swagged cord when your ceiling outlet isn't precisely where you need it to be, the 5-foot-long lamp has a full, 360-degree range of motion, unlike its close cousin, the jib lamp. It also comes in brass and red.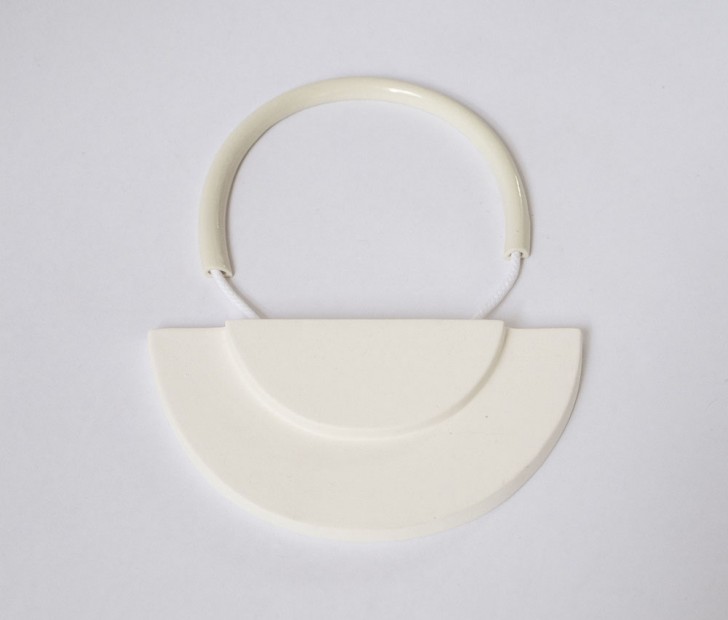 One of the most fashionable women we know — Vena Cava's Lisa Mayock — recently introduced us to a new line of jewelry and housewares by one of her former interns, Daniela Jacobs. ARC Objects combines all manner of elemental, curvilinear shapes in cream-colored plastic, rope, metal, and porcelain, from statement-y breastplates like the one above to milky vases cast in the form of mason jars.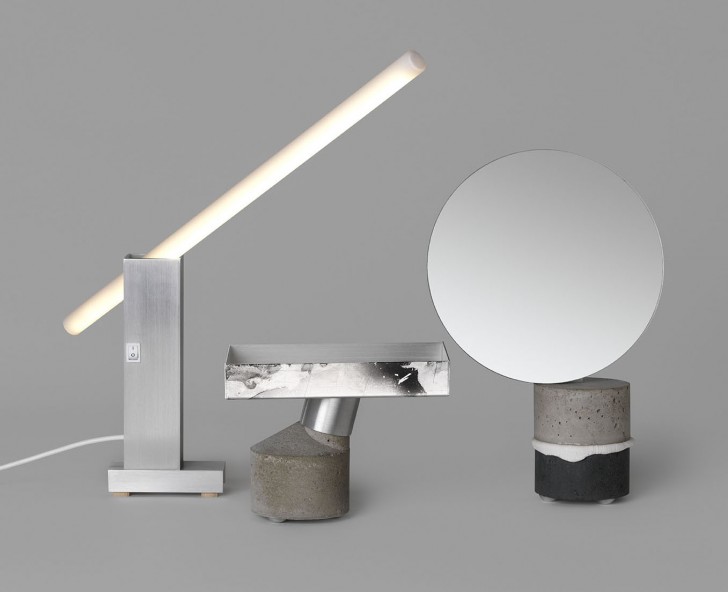 We love the Stockholm-based designer David Taylor — bless his heart, he always remembers to alert us each time he has a new product or experiment to share. This week, it was a series made from concrete and metal that he'll debut in a few months at Design March in Reykjavik. Taylor explains: "A couple of months back I salvaged a pile of aluminum scrap from a container near my workshop; a company that made window frames had moved out, so I appropriated their cast-off material. I used a couple of bits in my Slag candlesticks and sort of fell for the smell of aluminum. When I sand aluminum I think the powder reacts with the sweat on my hands, releasing a sort of salami/dried ham–like fragrance which is quite compelling (seriously)." Seriously.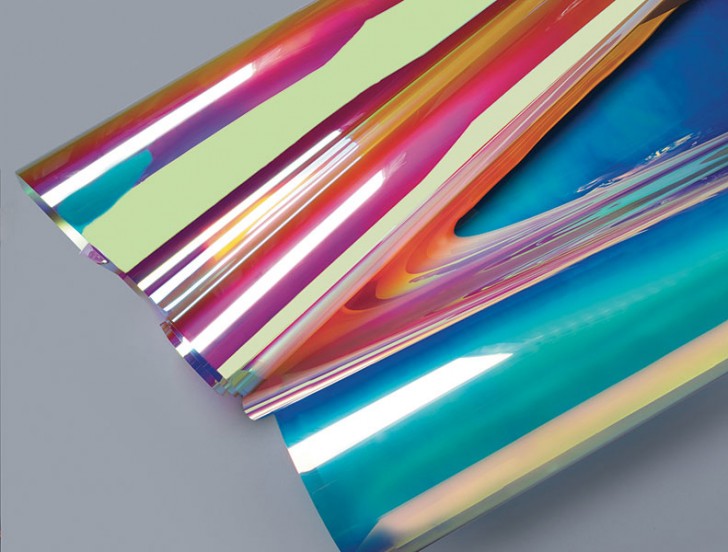 Though we normally don't keep up with the industry's latest material innovations (though we absolutely wish we did), we've been iridescent-obsessed for quite some time now, and so we couldn't help but do a double-take when we first learned about 3M's dichroic glass film earlier this year. This week it crossed our desk yet again and we figured we might as well share: The film is meant to let designers achieve an iridescent finish on plastic or glass without having to actually shell out for iridescent plastic or glass. We pretty much want to wrap it around every single thing in our houses and just stare at it until our eyeballs pop out.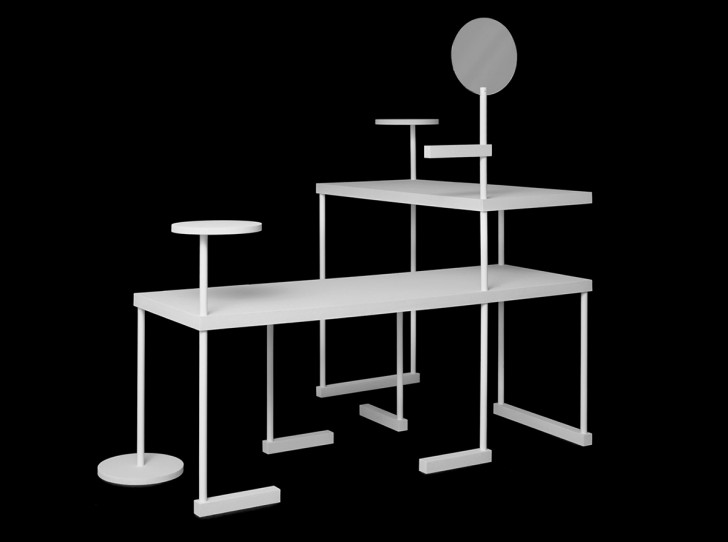 Nearly a year ago, we wrote about the work of HelloMe's Till Wiedeck, a German graphic designer whose forays into three dimensions had us captivated. Apparently COS felt the same: The clothing brand recently commissioned Wiedeck to create a series of store fixtures based on the same Critical Objects project we featured. More photos here.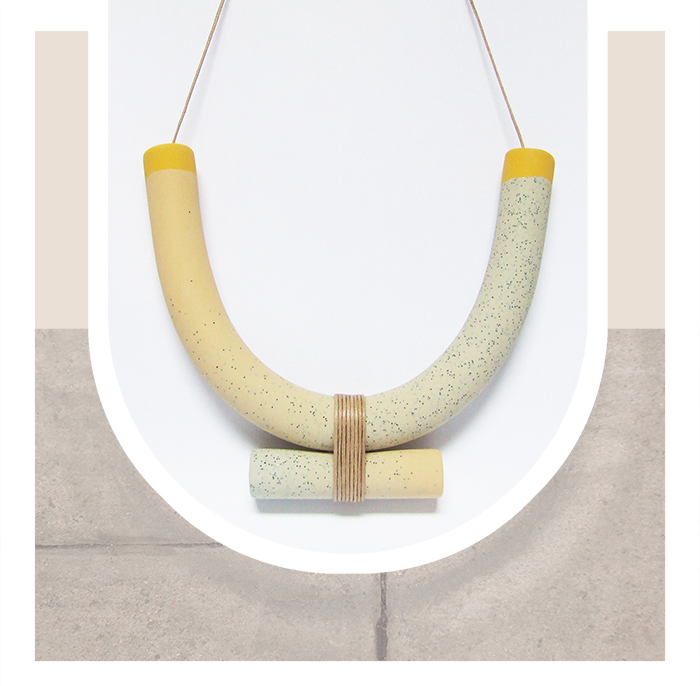 London designer Kate Trouw contacted us after seeing our recent post on the '80s book Jewelry by Architects because, well, she's also an architect who makes jewelry. "My pieces represent an exploration of some of the ideas I became interested in through my practice as an architect — pattern, form, control, and chance as observed on city surfaces and in natural materials," she says. We particularly love her Sculpey necklaces, but everything she makes ships worldwide; shop the full lineup here.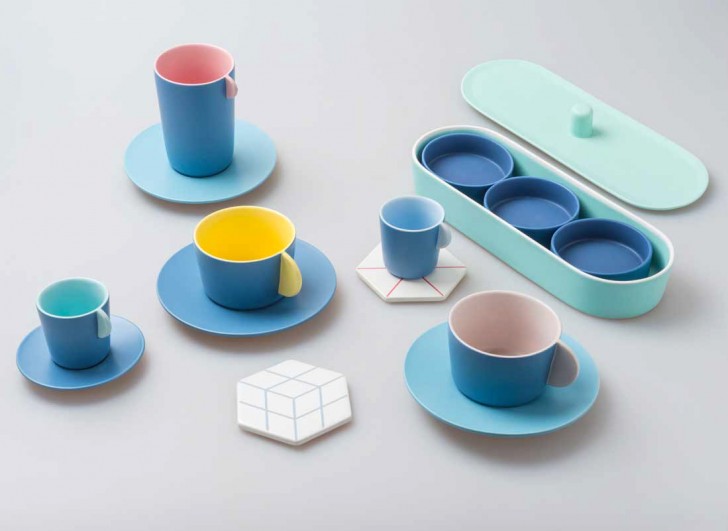 Contemporist this week introduced us to this colorful line of ceramic "party ware" by the Hong Kong studio Saniyo. We don't know much about the series, which appears to have launched in April, but to us it feels like a cross between Memphis and a child's tea set, with a healthy dose of Hay thrown in for good measure.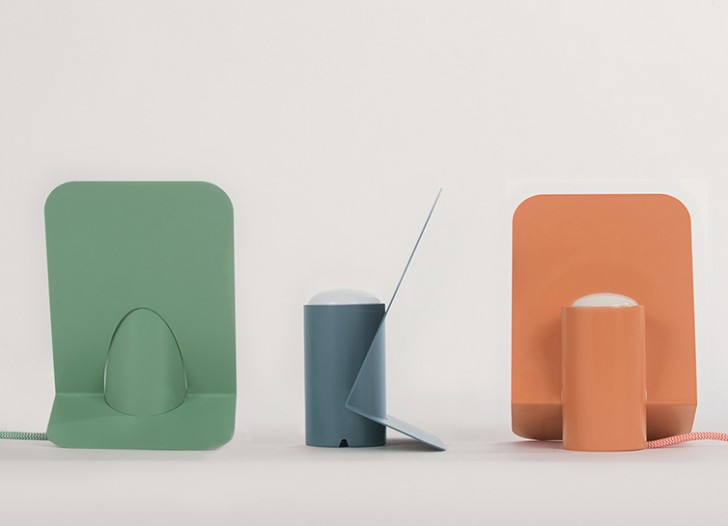 And speaking of Scandi-style pastels, Designboom featured this series of Vela lamps by Mario Alessiani a few days ago, which was an attempt to create a cheap lamp from laser-cut and folded sheet metal. We're not sure how cheap, actually, but it probably doesn't matter, as producer Offiseria doesn't appear to sell its wares outside Italy. Anyway, it's a cool idea.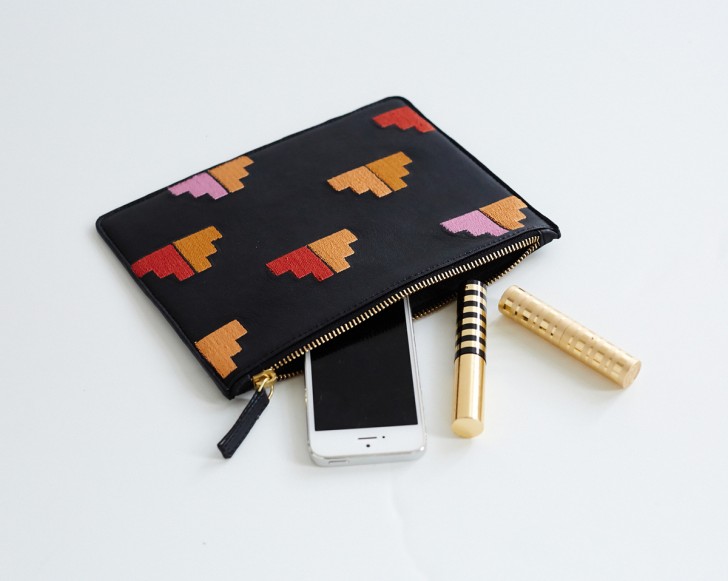 Much easier to purchase, on the other hand, is this adorable geometric clutch from our friends at Of a Kind — it's by Lizzie Fortunato, and is one of many items we'd like to retro-actively add to our holiday gift guides this year.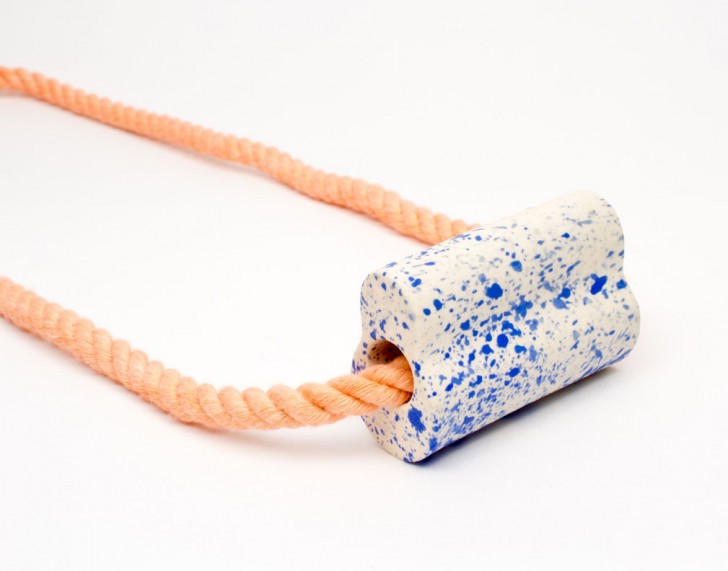 Ditto these speckled ceramic and rope necklaces by the folks at Shape Shape Shape Shape, who introduced themselves via email this week — aka Scott Reinhard and Ali Gibbons, a jewelry-making duo based in Raleigh, North Carolina. We actually featured Gibbons's personal ceramics work just last month; quite the prolific lady! Could Raleigh be the new Seattle? We'll get back to you on that one.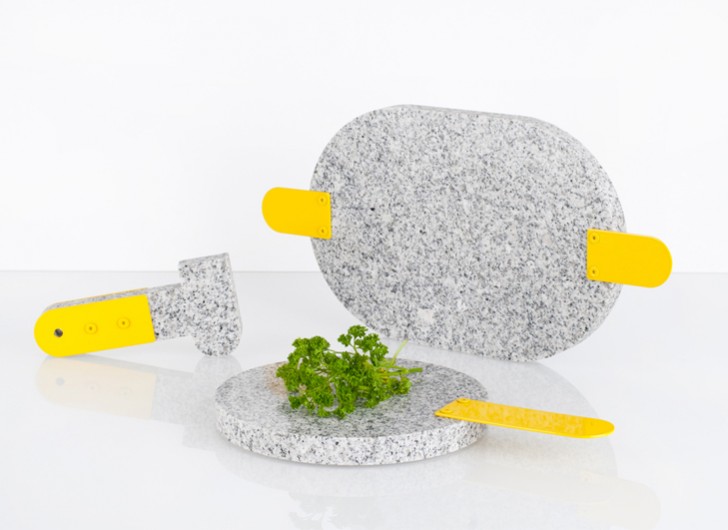 Our assistant editor Ryland spotted this cheerful series of granite and metal kitchen objects, which hail from an equally exciting locale: Bratislava, Slovakia. The hammer, serving board, and tray are by ALLT, a design studio run by Peter Simonik and Elena Bolcekova.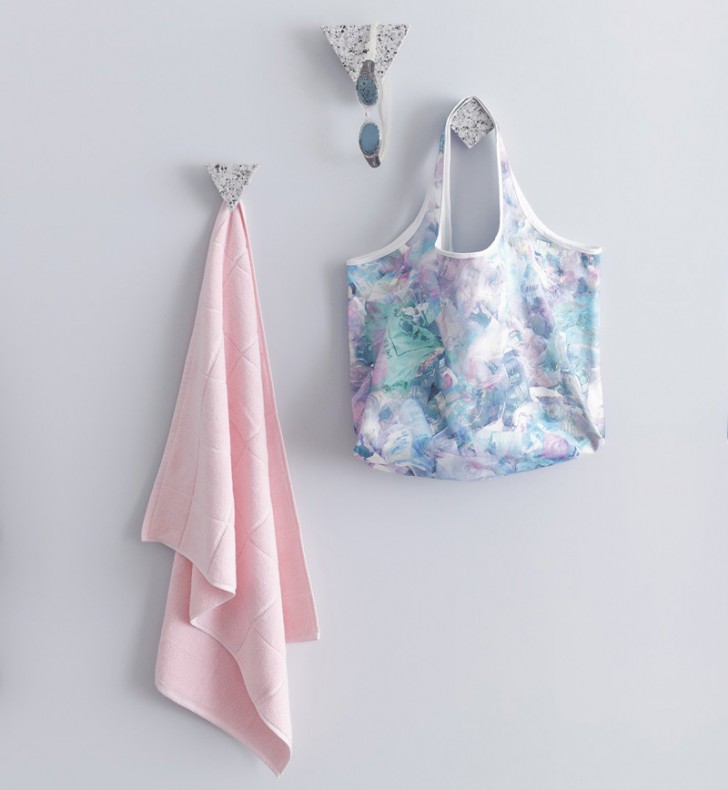 Apparently it's speckle week on Sight Unseen because we also fell for these brand new geometric marble wall hooks by Thomas Coward Studio, an Australian outfit that does quite a few other amazing things with said material.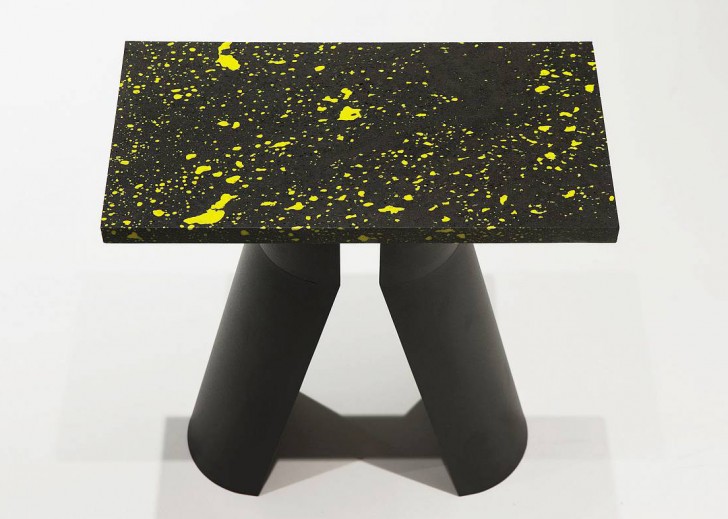 Yup, more speckles — this table looks like marble on acid, but apparently it's some combination of volcanic rock, resin, and metallic paint. It's part of the recent Magma collection by the brilliant young French designer Victoria Wilmotte, which won an award at the PAD art fair earlier this year. Kind of reminds us of this project, and we're guessing it might be made in a similar fashion?
Links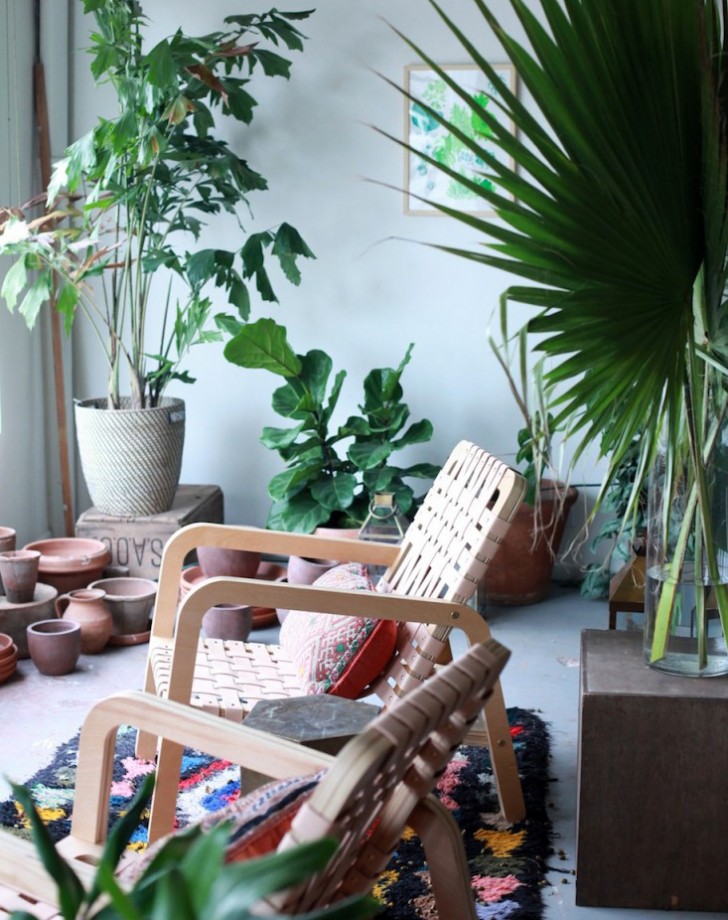 Granted, the conceit is painfully LA — a floral business turned home shop inspired by "'70s psychedelia and Canyon culture," replete with ceramics and macrame — but at the end of the day, the new Cali boutique Hollyflora that Gardenista visited this week looks like a place we'd actually want to post up in for awhile, maybe take home a giant palm or two. Scope it out here.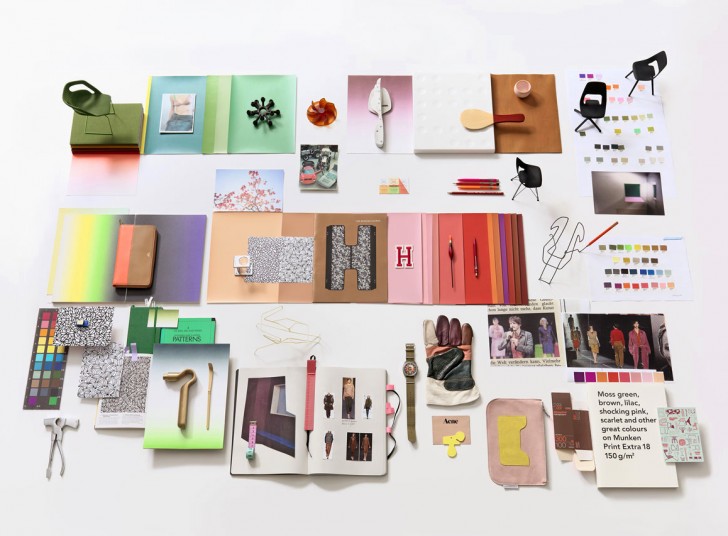 Reporting on the release of Alfredo Häberli's latest textile collection for Kvadrat, Disegno recently visited the designer's studio in Zurich and discovered that he's been an obsessive collector since childhood. We love the image above that documents all the items from his stash that informed the new fabrics, from postcards to a color-blocked gardening glove Häberli brought back from a trip to Spain.
Exhibitions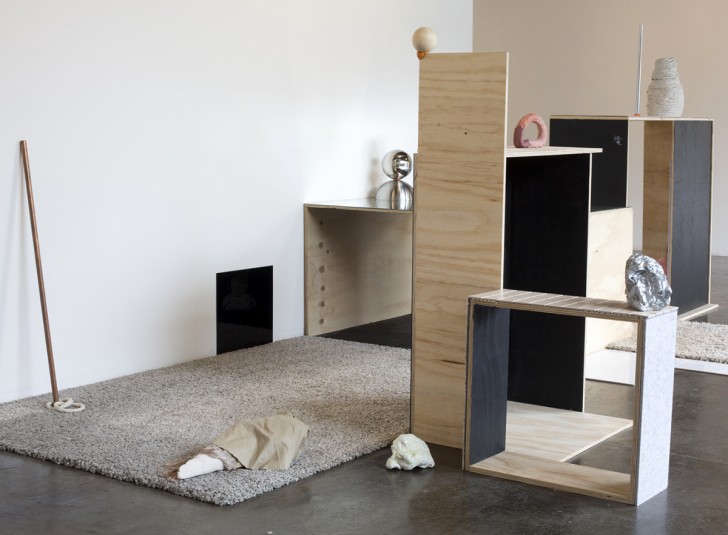 Today is the last day of artist Rebecca Delange's show "Plus + Minus" at the Melbourne art gallery Strange Neighbour, which combines sculpture and found objects to examine "the similarity of form between street signs, bollards, gymnasium and sport equipment, western ideograms, alchemical and mathematical symbols and measuring equipment." Though come to think of it, it's already tomorrow in Australia, so the work is probably being packed up as we speak — we highly recommend a visit to Delange's website to see more.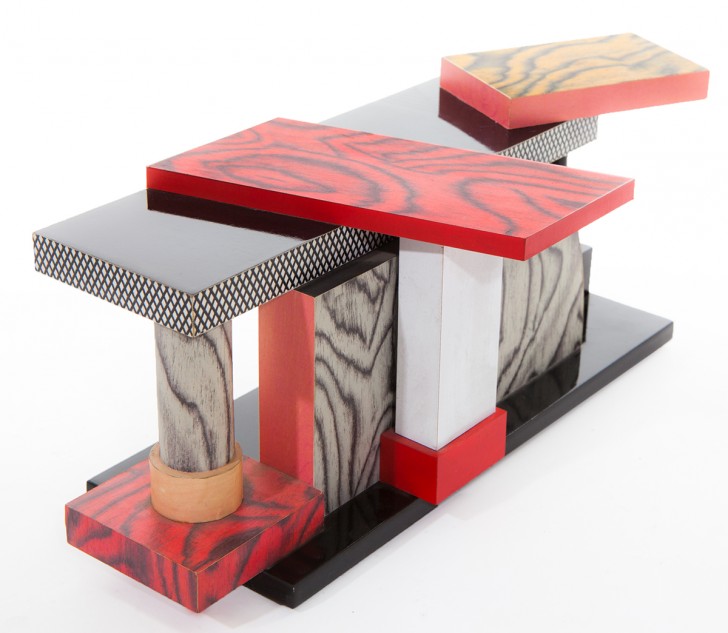 If you *still* can't get enough Memphis design, you should probably hightail it to the Lower East Side tomorrow evening for the opening of an exhibition dedicated to the genre at Joe Sheftel gallery; there's a sister show opening on the 18th at Koenig & Clinton in Chelsea as well. The two galleries teamed up last week to host a teaser booth at Design Miami, on the occasion of which PIN–UP magazine interviewed Sheftel, who noted that "Memphis has been under-appreciated" and "its influence on the creative world is only beginning to be recognized." We're not sure if his art-world clients have been living under some seriously heavy rocks, but anyway, it's always fun to have the chance to see these works in person.