07.09.14
David Taylor in Hälleförsnäs, Sweden
Every summer, the Stockholm-based, Scottish-born designer David Taylor retreats to his family's cottage in the Swedish countryside for a spell and spends his days foraging in the woods. It isn't greens and mushrooms he's after, though, but slag — the decidedly un-edible clumps of waste compounds left behind in the production of metal. Taylor's cottage happens to be in a town called Hälleförsnäs, also home to an iron foundry that was built in the 1600s and shut down for good in 2006. "Slag can still be found just about everywhere around here," Taylor says. "It's a worthless by-product that was produced in huge quantities and mostly just dumped out of sight in the forest for centuries." For a recent project that debuted during the Saatchi Gallery's Collect fair in May, Taylor gathered up chunks of the stuff and upcycled them into a series of colorful candlesticks.
He used the slag pretty much exactly as he found it. "I just wash away the residue of having spent decades, perhaps centuries, in the ground to reveal a vibrant blue-green clump of glass-like rock, and it's ready for use," he says. In his signature fashion, he fused the slag chunks into totemic arrangements with other, sleeker materials, contrasting them with polished brass and matte aluminum elements. The experience, he notes, was like "returning to the very essence of making. Almost like a child makes seashell necklaces or a pinecone doll, I made the Slag series with unrefined found objects that happened to catch my eye while out playing in the forest. It's been a real reboot for my design process." We invited Taylor to give us a glimpse of that process by sharing with us images from his summer sojourn, pictured below.
"We have a small cottage (it's more like a hut) in the middle of the forest in an area where iron workings have been present since, well, the Iron Age. The big foundry in the village nearby was built in the middle of the 1600s," Taylor says.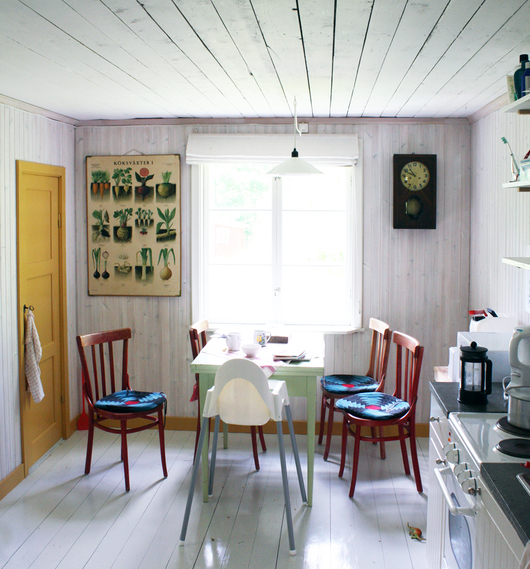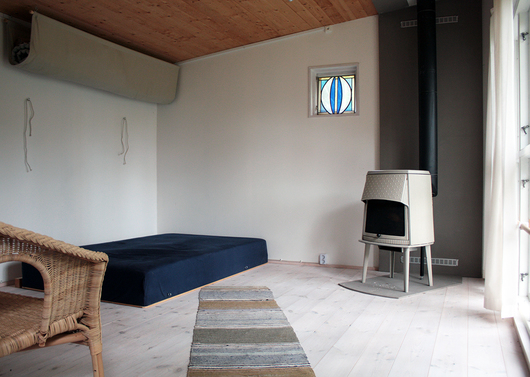 "This is the cottage, which is typically Swedish with its red and white exterior and simple yet comfortable interior."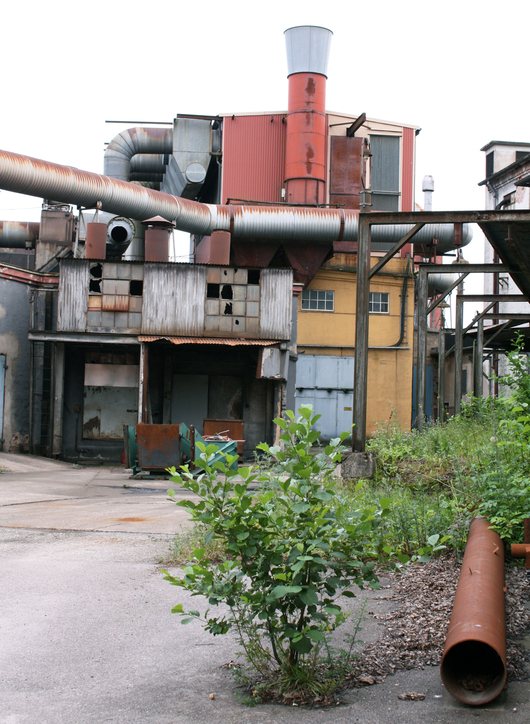 "The foundry closed down for good a few years ago, but there's been iron processing activity here for centuries. Every summer I collect some remains of this place and make them into something."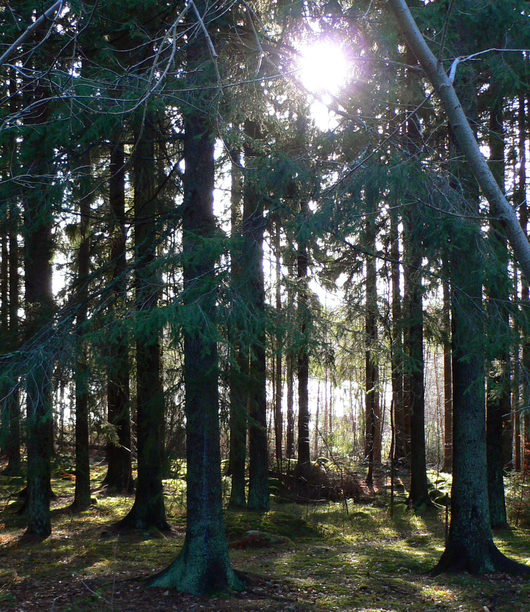 "A typical bit of the forest into which the cottage is embedded."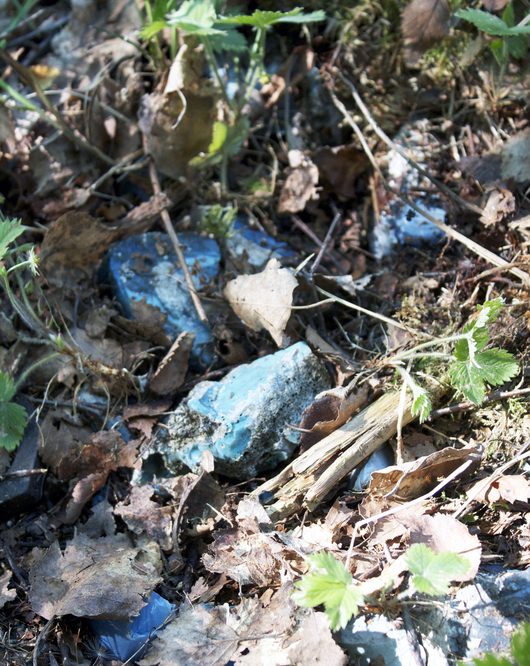 "Slag is a form of glass — it's the hardened scum which is removed from the top of the molten metal before it's poured, and it can be found everywhere in the forest."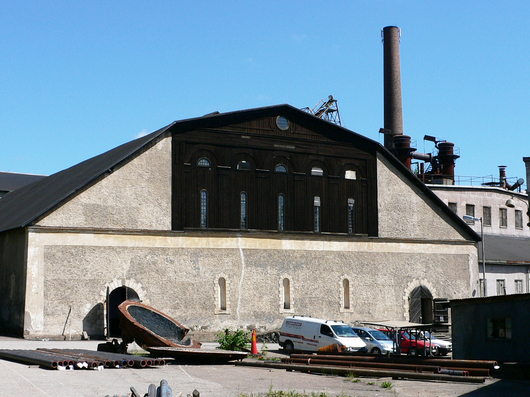 "The building above is made completely of the blue slag material I used in the candlesticks, but it's been entirely rendered with lime. It's the old charcoal store house, which is now a theater during the summers."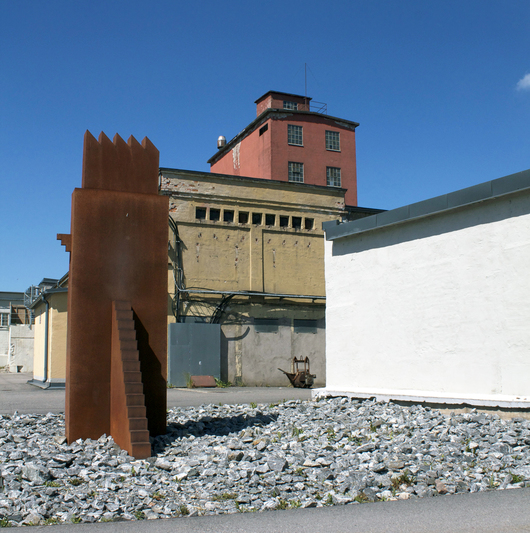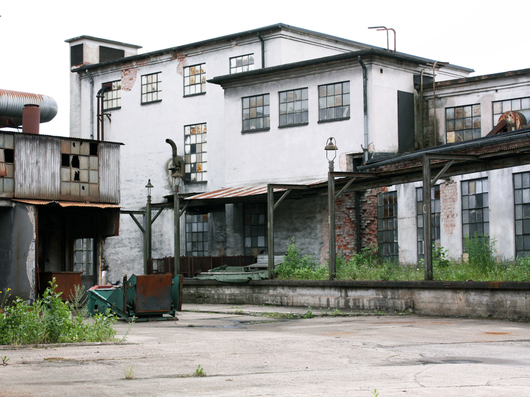 "Recently people have been coming here to get material for their loft conversions in Stockholm, and on the weekends its not unusual to find an interior designer or two foraging around the place!"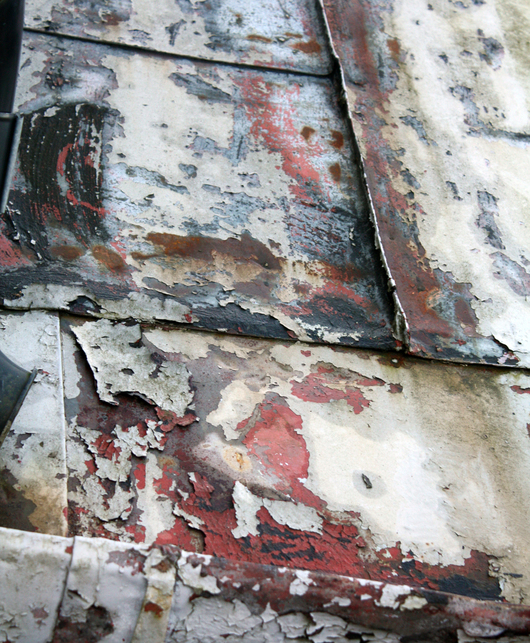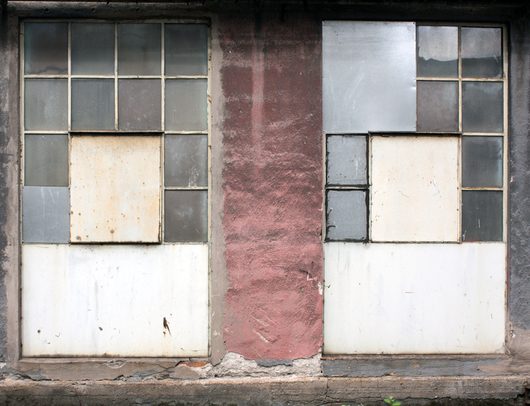 "Unfortunately a large section of the foundry has been turned into an outlet for cheap clothes, but things don't change very quickly around here, so this place will still be gently falling apart for decades to come."