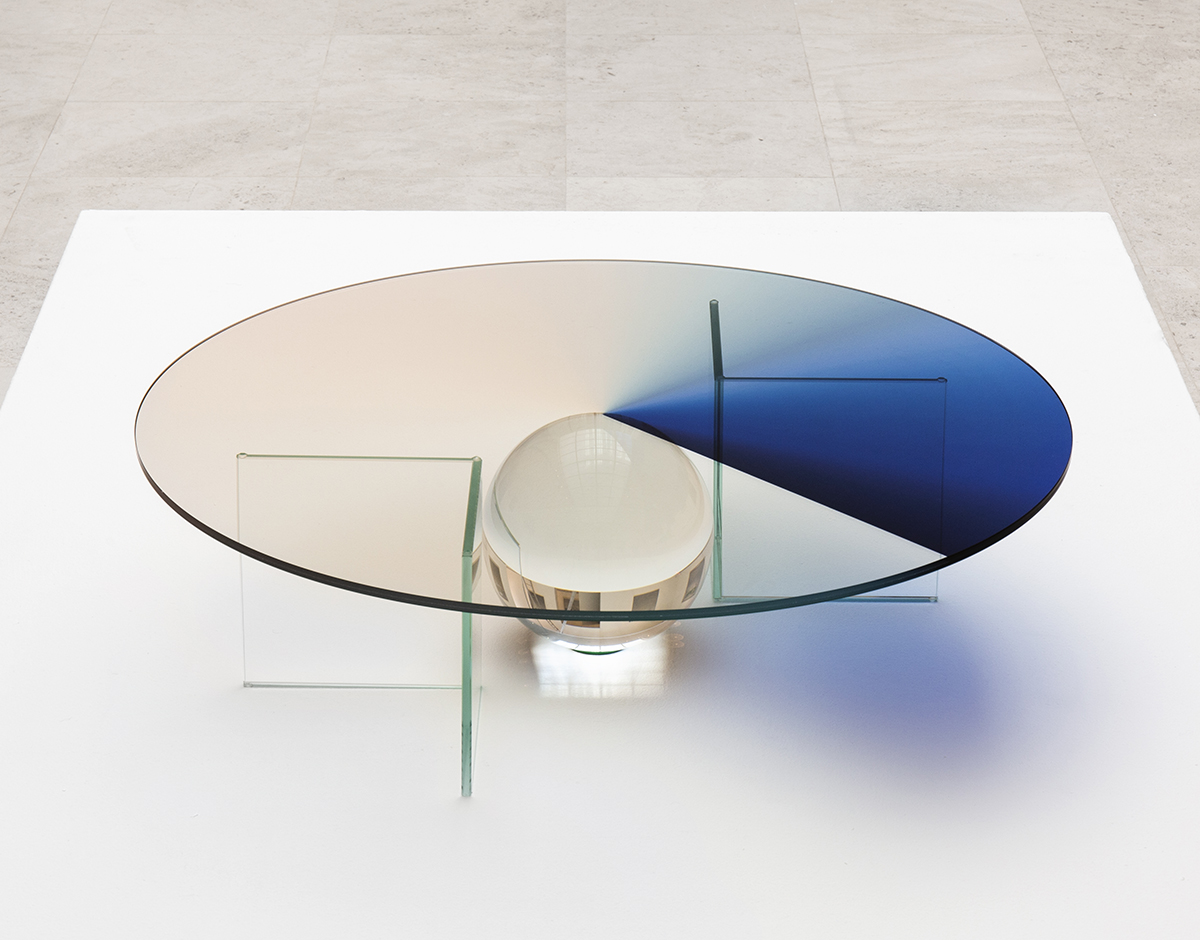 A weekly Saturday recap to share with you our favorite links, discoveries, exhibitions, and more from the past seven days. This week: A sneak peek at works bound for this year's Milan fair, our dream sofa in bright blue velvet, a new source for discovering Latin American design talents, and an alternative to terrazzo for anyone who's just about had enough.
Discoveries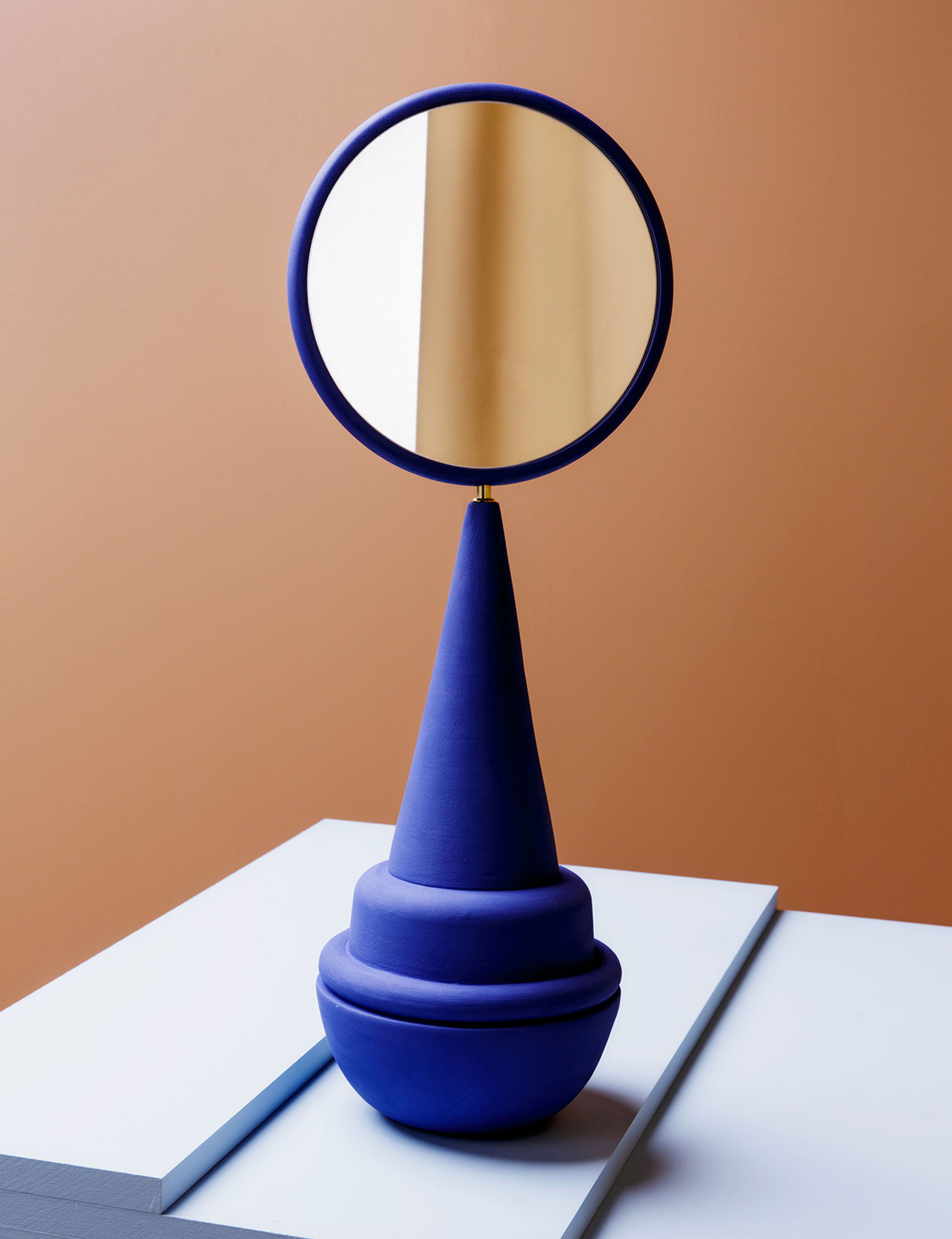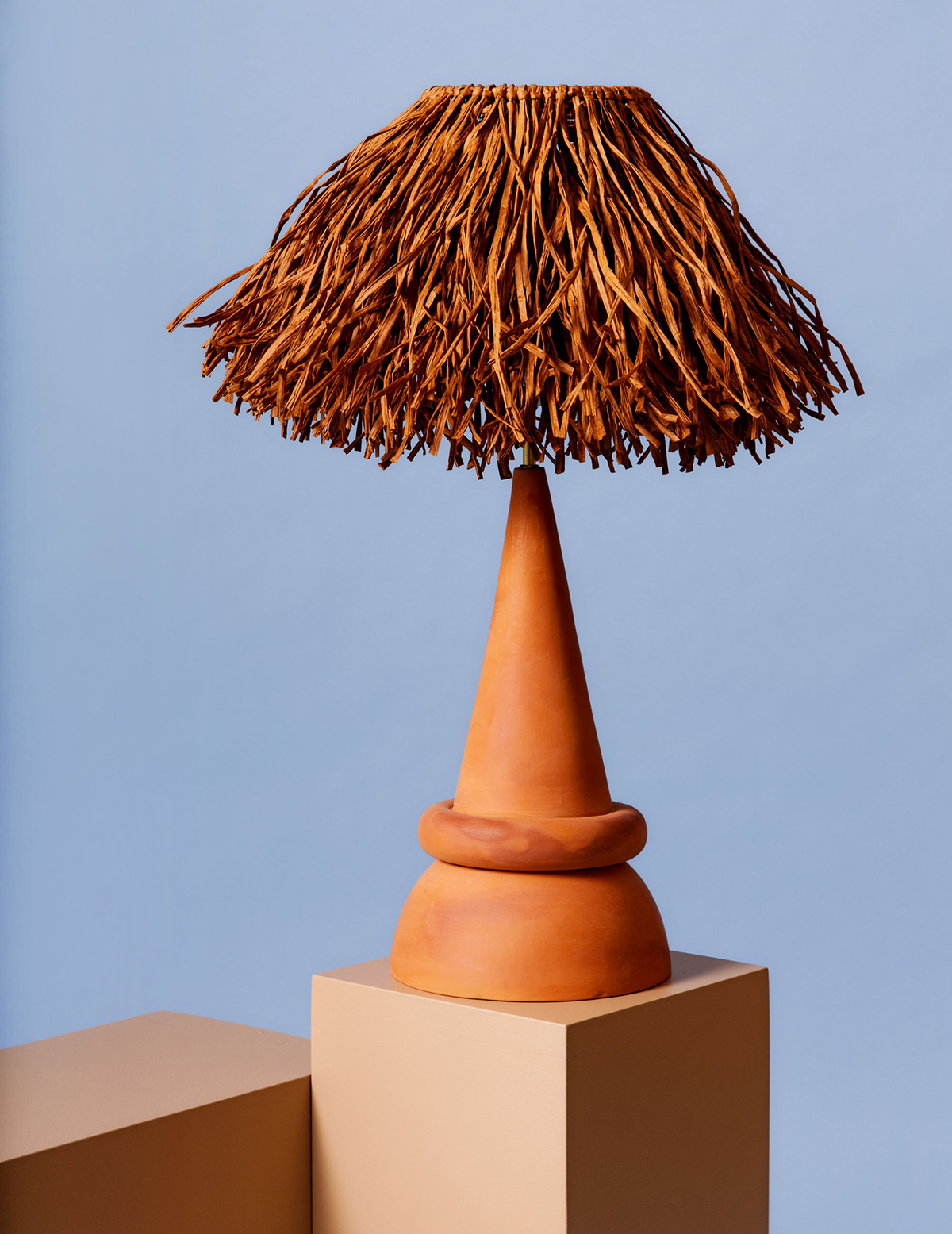 This week we got a little sneak peek of the upcoming Milan furniture fair by way of new works that the Helsinki designer Tero Kuitunen will be launching there, including a standing mirror inspired by the Garden Majorelle in Marrakesh, and a terra cotta lamp with a hand-knotted paper fringe shade.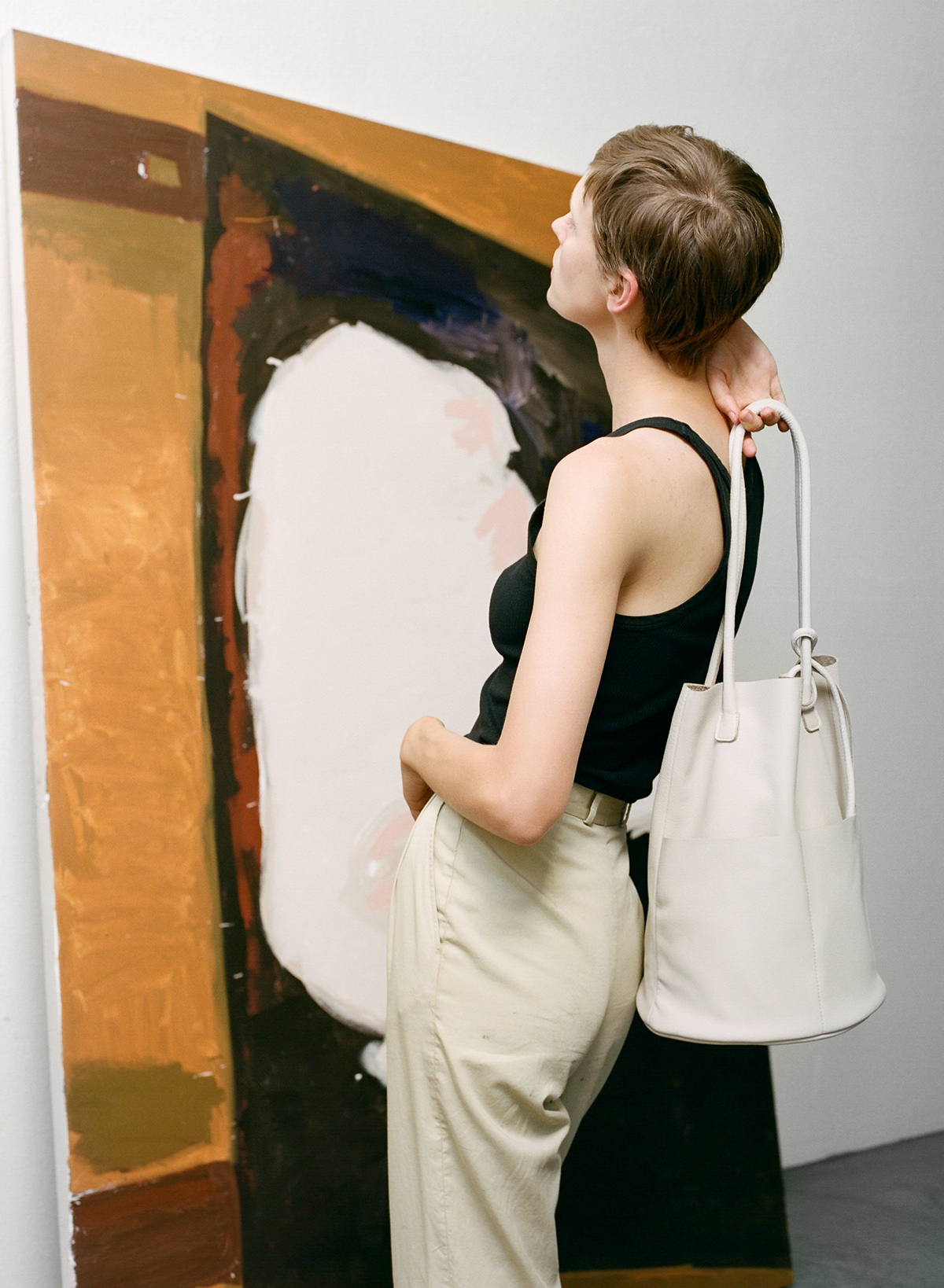 The Los Angeles bag brand Are Studio just released its spring collection, and it contains a nugget of wisdom for other up-and-coming fashion lines — if you want your favorite blogs to feature your work, just photograph it alongside pieces by their favorite artists, in this case Mattea Perotta. That said, the bags are also really nice, especially one coming out in April (sneak peek here) that has a lucite handle.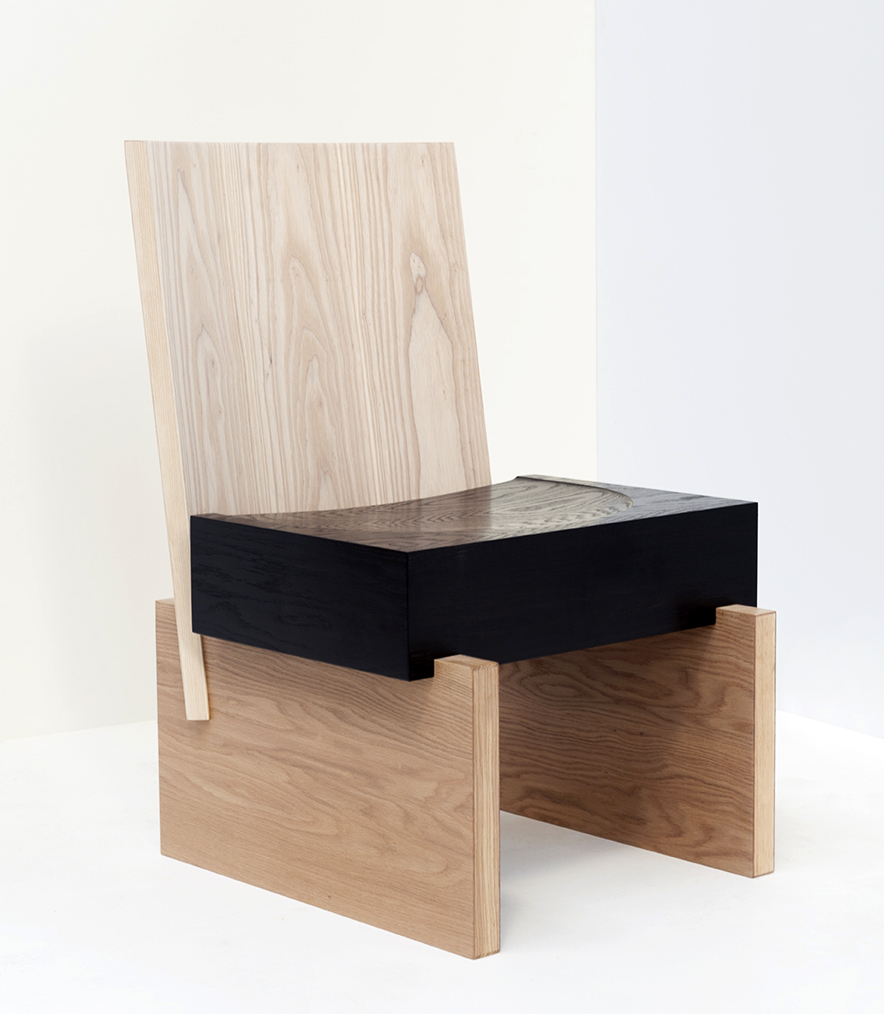 It was launched two years ago but, we just discovered Sydney designer Jonathan West's Heavy Chair, and we really like the pairing of a chunky ebonized oak seat with simple pieces of slotted-together ash and oak. Also that little butt cutout, lol.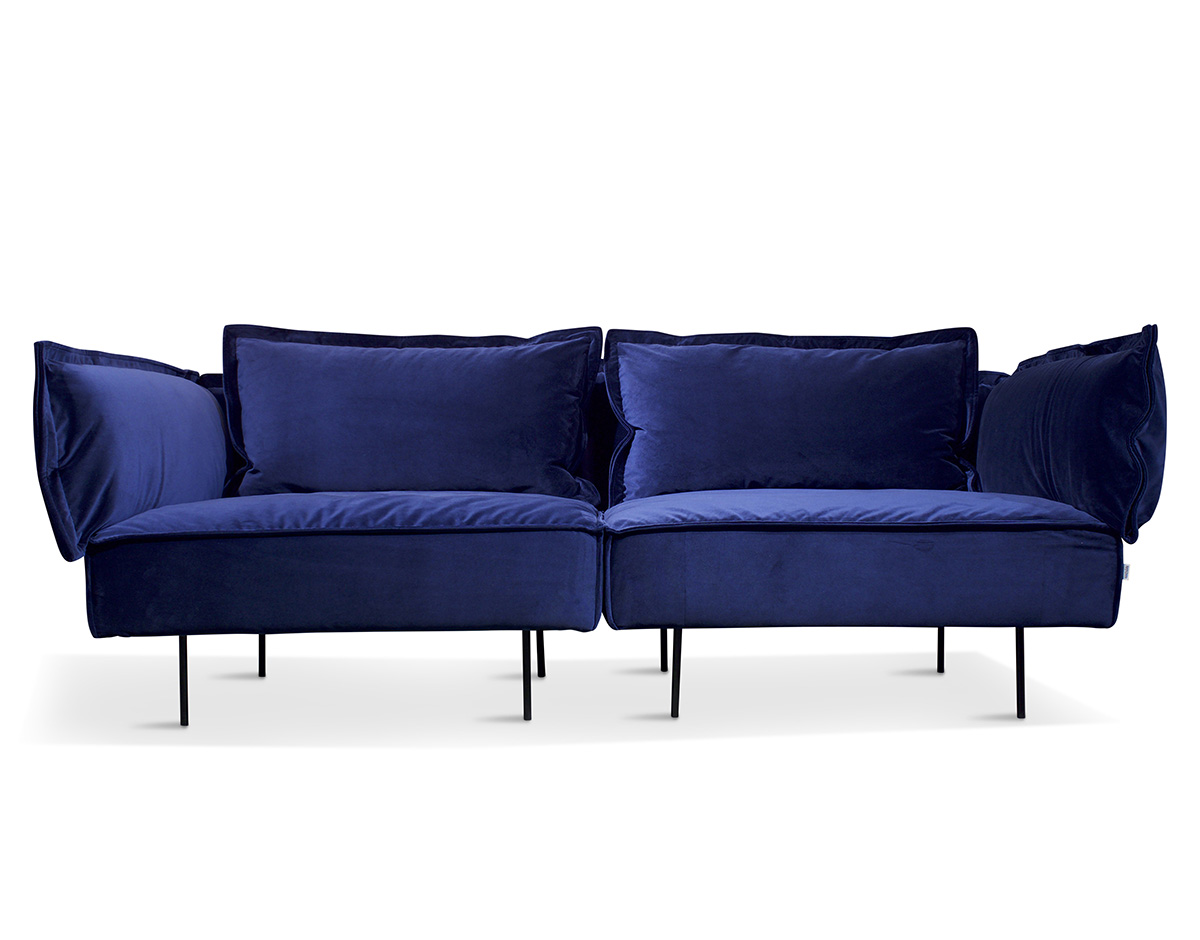 We have a board on Pinterest called "Dream Sofas," and this week I think I found mine — the Modular Sofa by the Danish furniture brand Handvark, in super soft royal blue velvet. It looks cozy as a mofo, yet it doesn't take up too much space, which is ideal when you live in a tiny New York apartment. There's also a three-seat version. Wishlisted.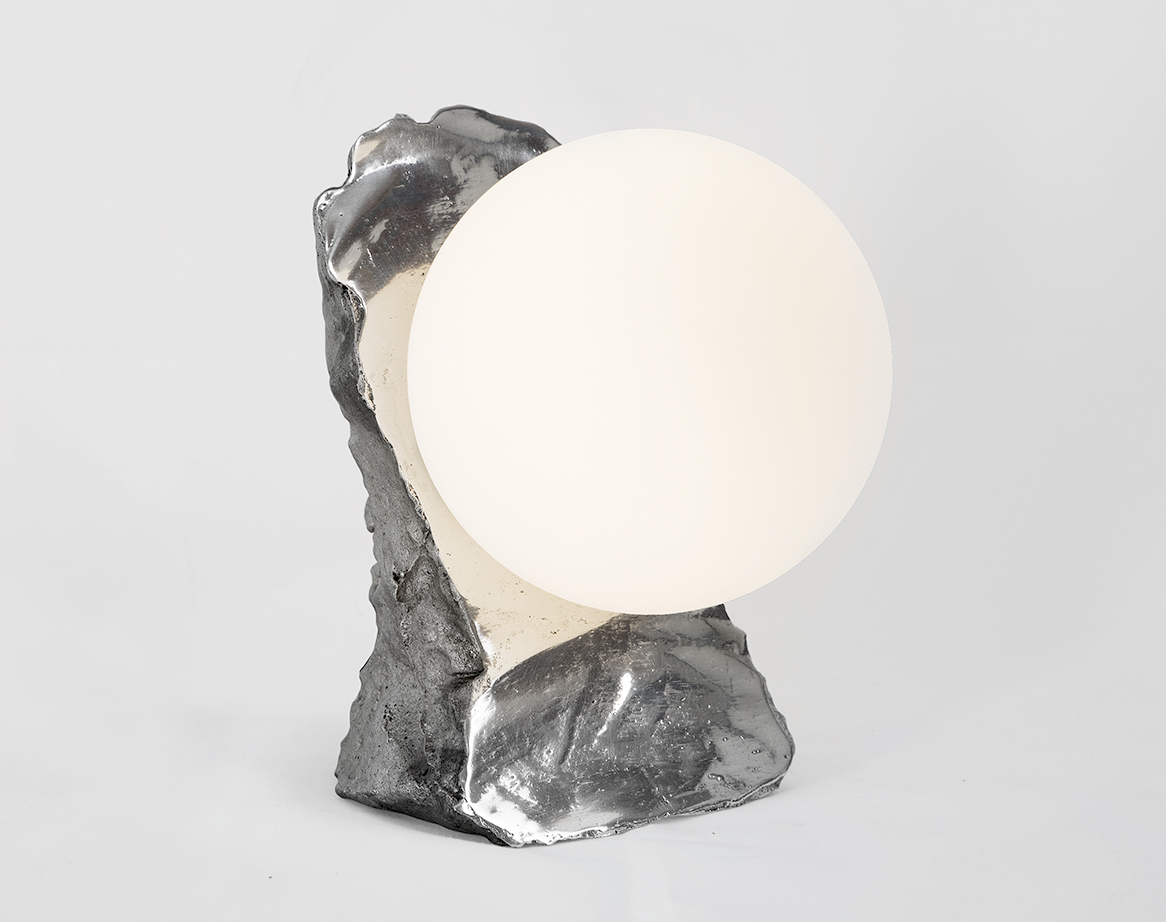 For his new Trace series, the Korean designer Donghoon Sohn (whose last name literally means "hand craftsmanship") sculpted raw clay into lumpy organic forms, then sliced off their interior planes with a wire and cast them in aluminum to create lamps inspired by the sunrise.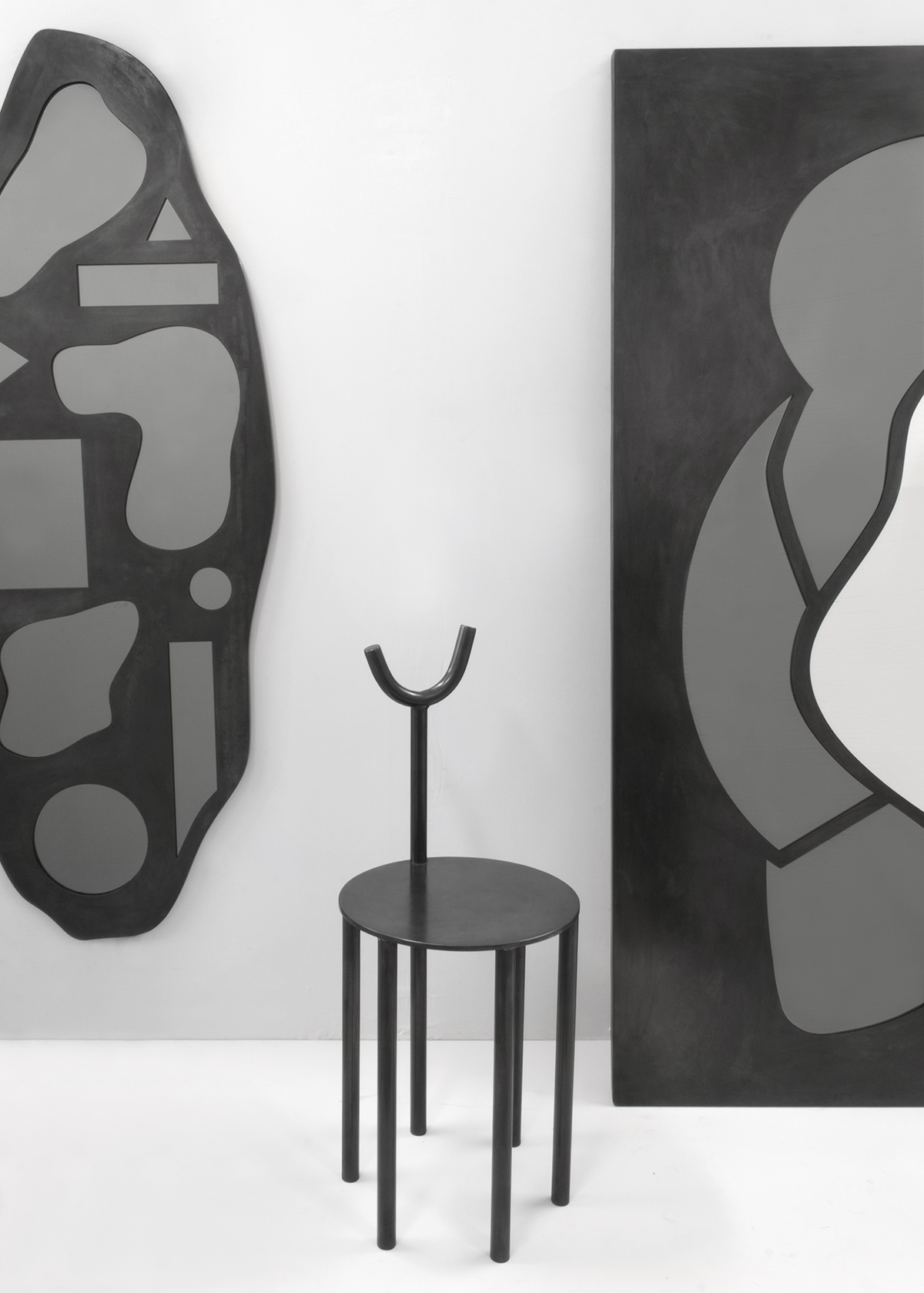 The Glasgow studio Walac just released a new series called Room for Irregularities, which includes a cute blackened steel chair and two mirrors inspired by the Scottish landscape, specifically driving at night and seeing moonlight reflected on the surface of a lake.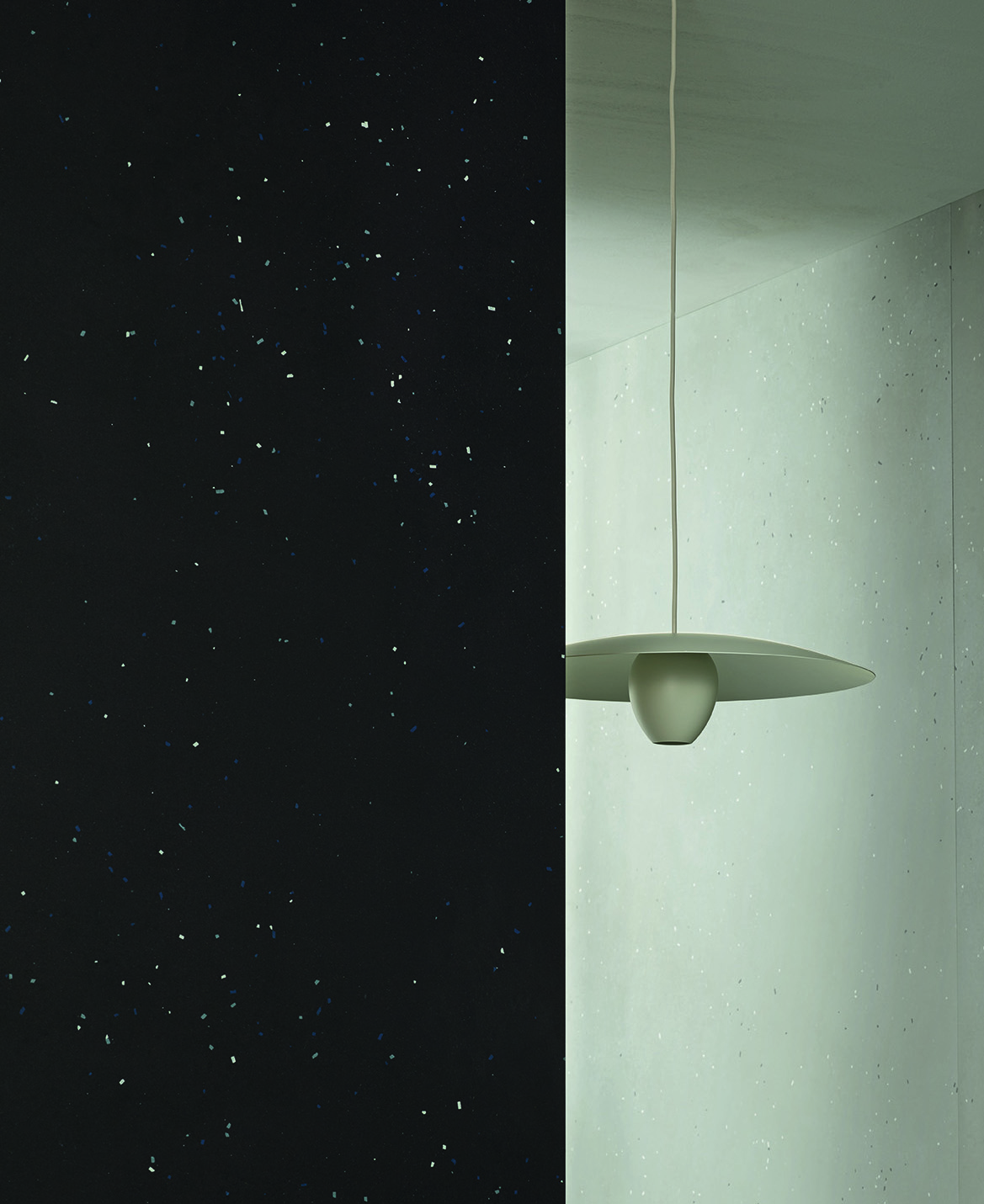 Mutina released these speckled tiles by Barber Osgerby late last year, but this week we received new photos of them, shot by Gerhardt Kellermann, that were really nice. Now that terrazzo has basically jumped the shark, we could see doing a bathroom in this more subtle look instead.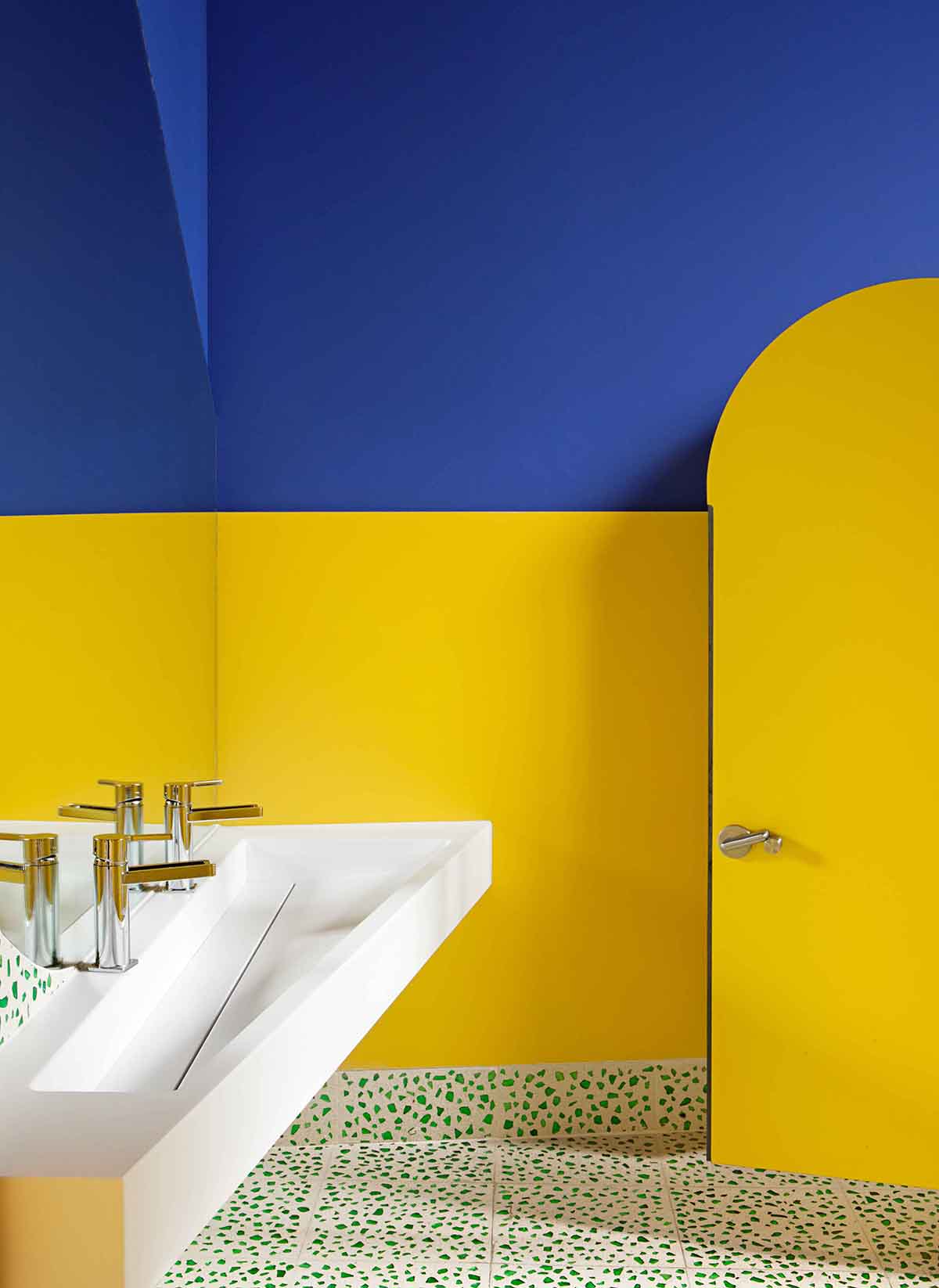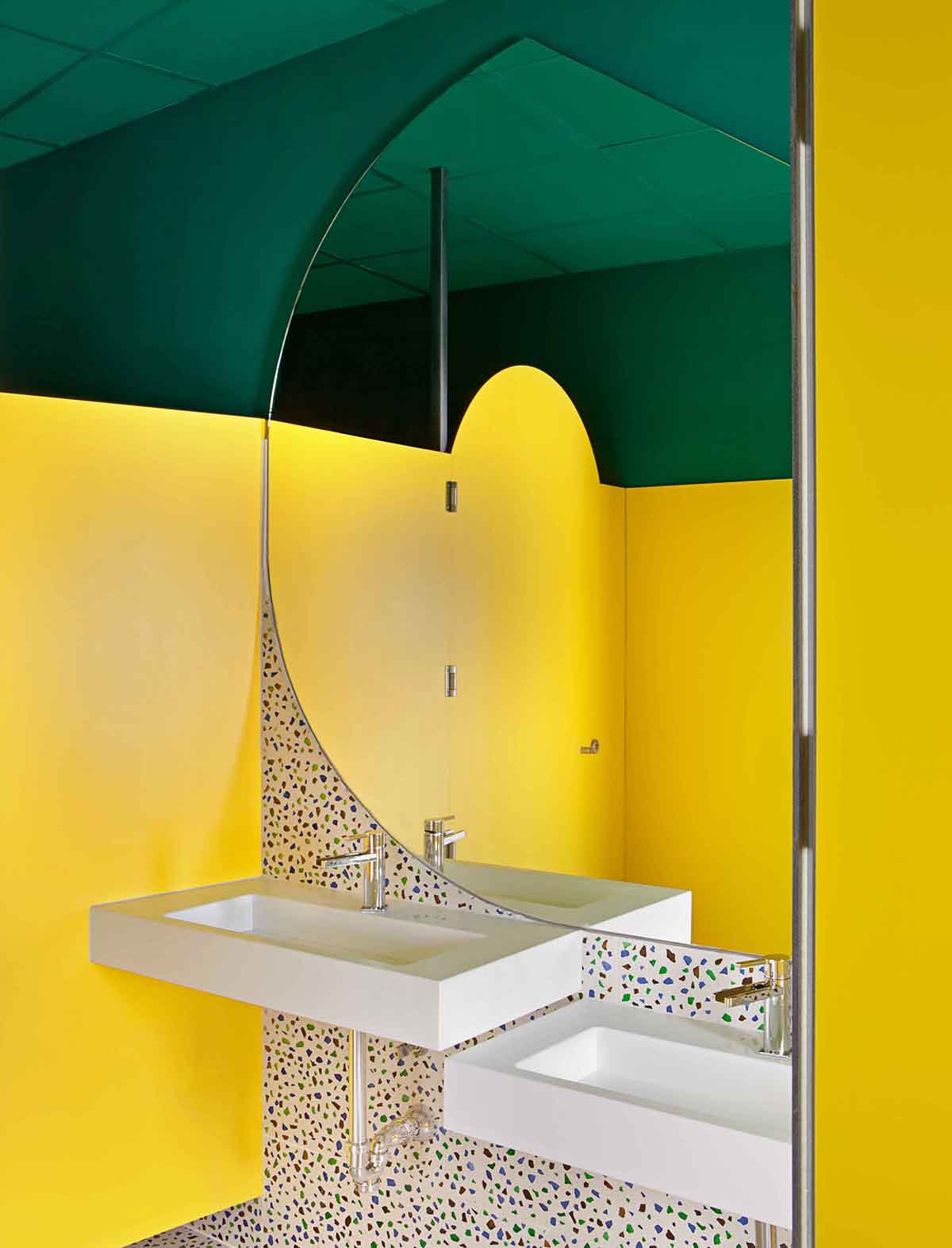 Speaking of bathrooms (and speckles), this one's pretty fun — it's the bathroom of a school in Madrid designed by the Spanish architect Raul Almenara, which we spotted on Instagram.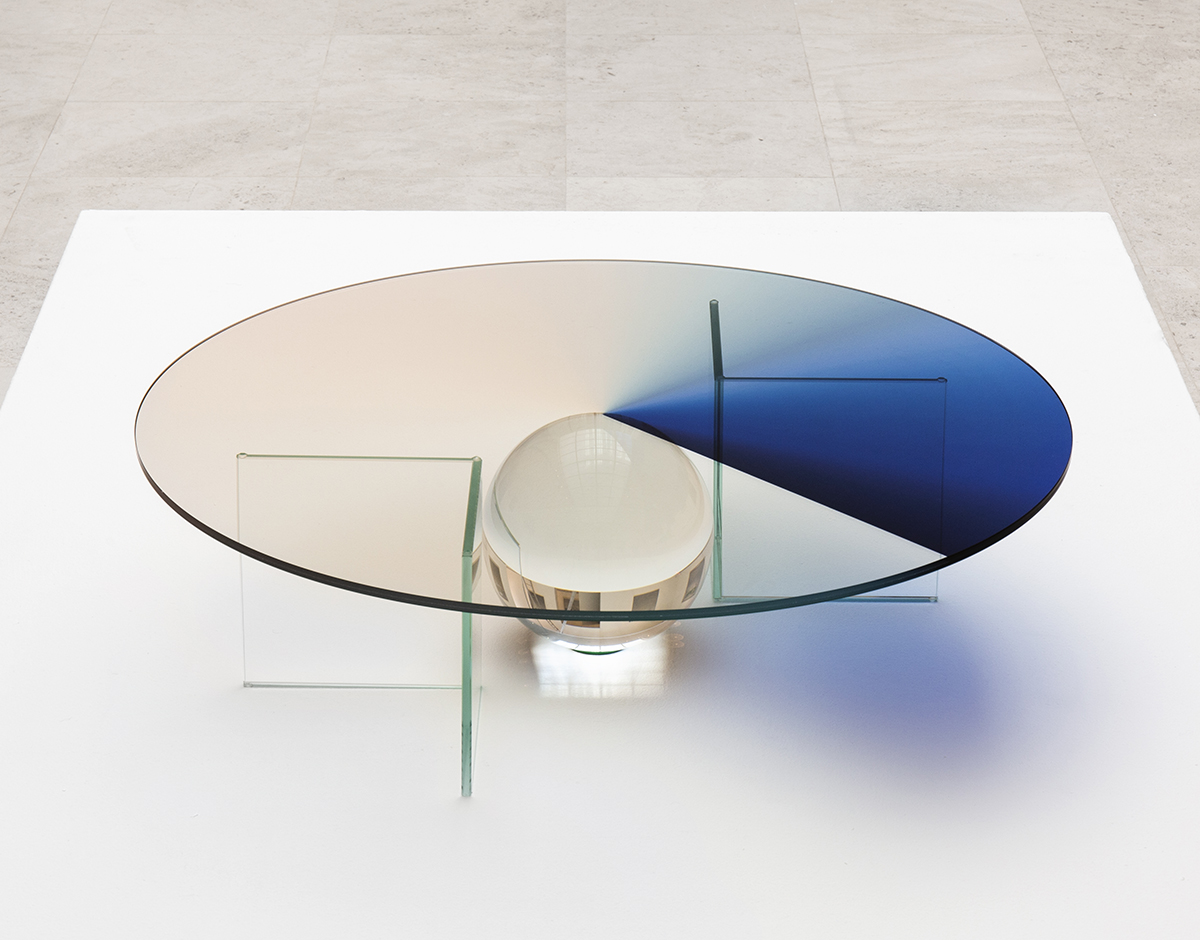 Majorly into this Color Dial table by Rive Roshan, which holds a glass sphere between its legs like something out of Labyrinth. It's currently on view in northern Holland at the Museum Jan van der Togt, where it — along with works by the likes of Iris van Herpen and Scholten & Baijings — have been paired with paintings by Willem van Veldhuizen.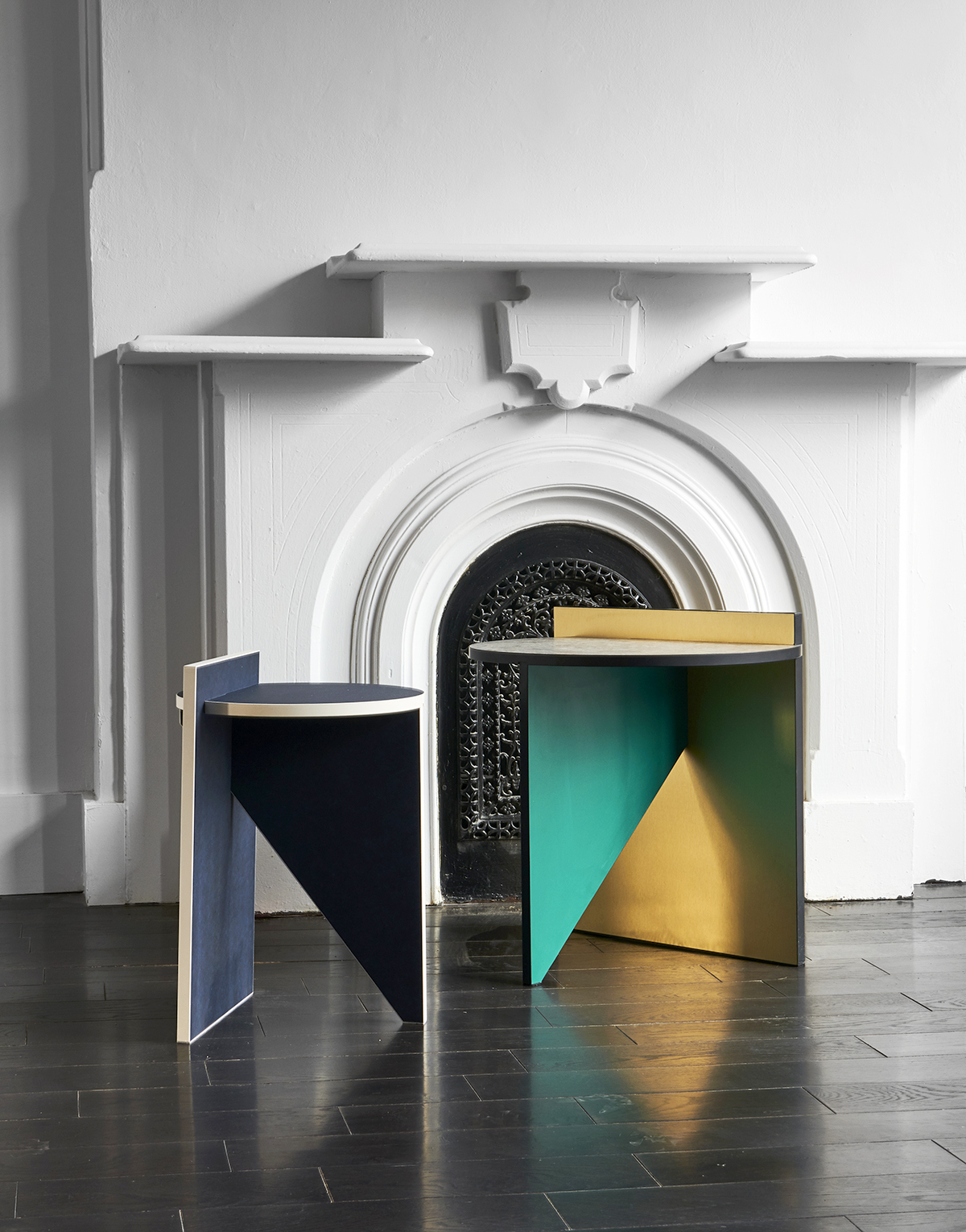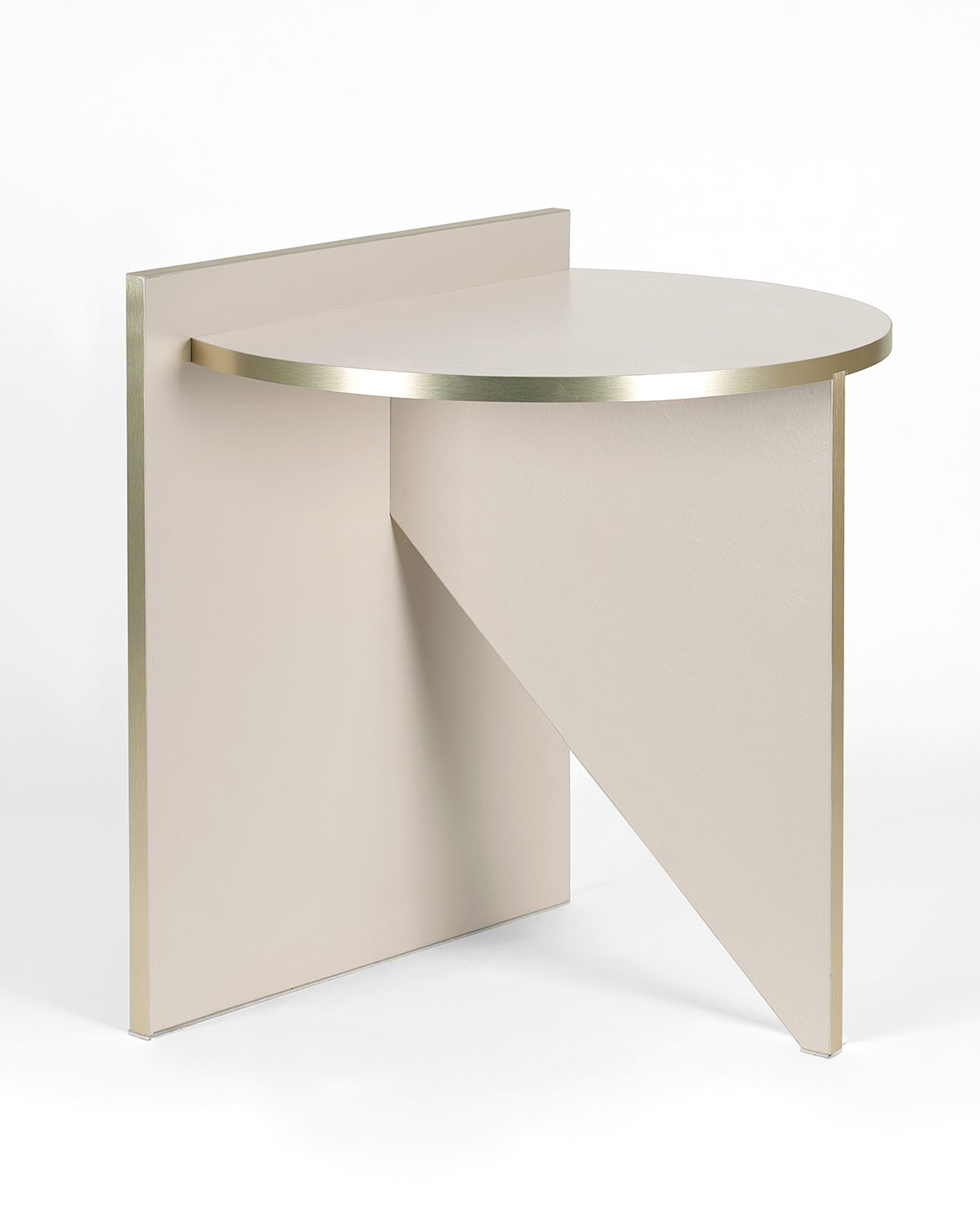 The modular furniture brand Tortuga just released its third product — BCXSY's flatpack Contrast Tables, which work as both tables and stools and require no tools to put together. The tables are an friendlier, more affordable update to a design that BCXSY released years ago, and they come in cute colors, too. Top photo by Hannah Whitaker.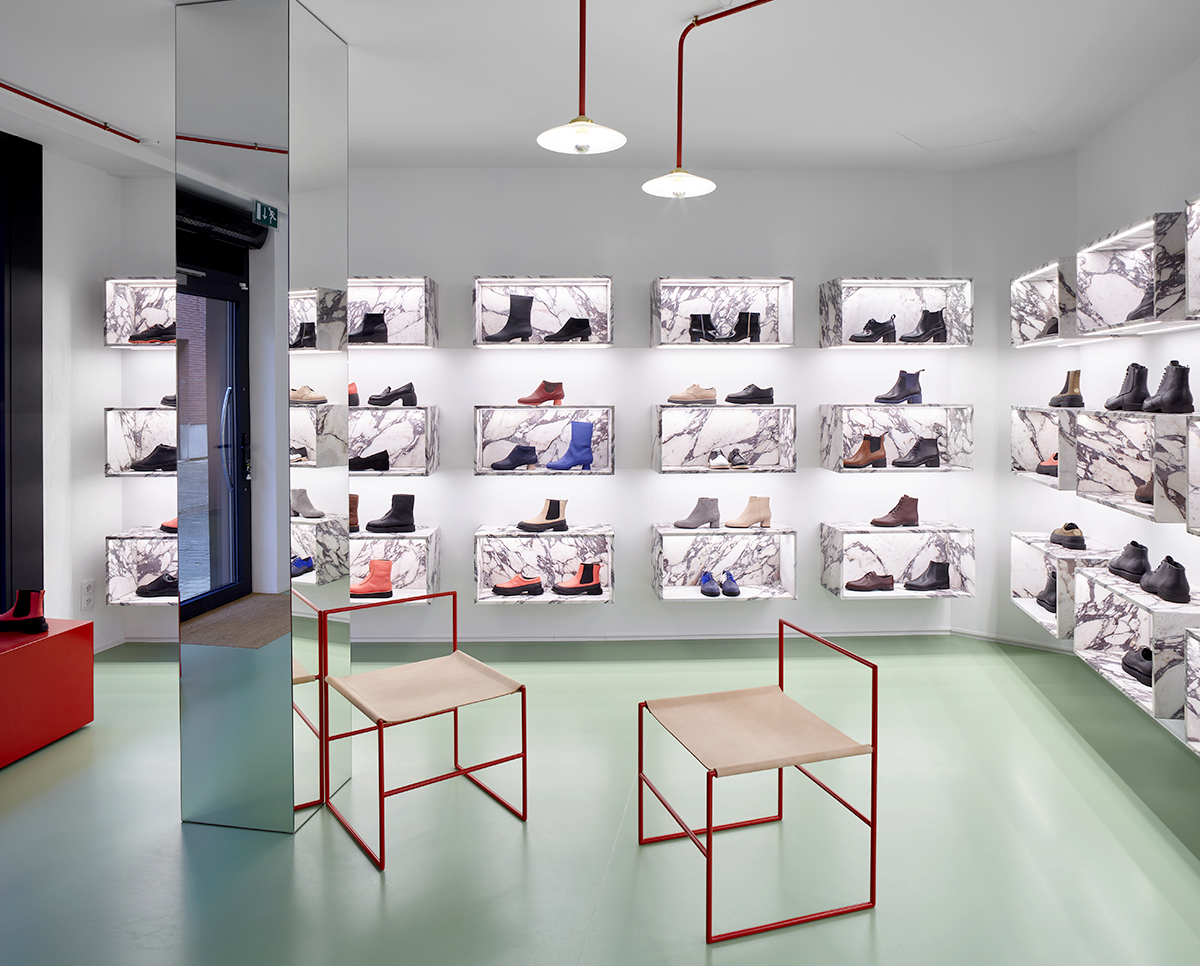 Remember when Tomas Alonso did a Camper store in London in 2010? We had sort of forgotten about the Spanish shoe brand's program of hiring cool designers for localized interiors until we saw that Muller Van Severen recently completed its Antwerp outpost, above. When you see how they deployed their marble shelving unit to display shoes it all makes perfect sense. And of course, those signature colors. A little birdie told us that Jonathan Olivares has a Camper interior on the way too — more on that soon.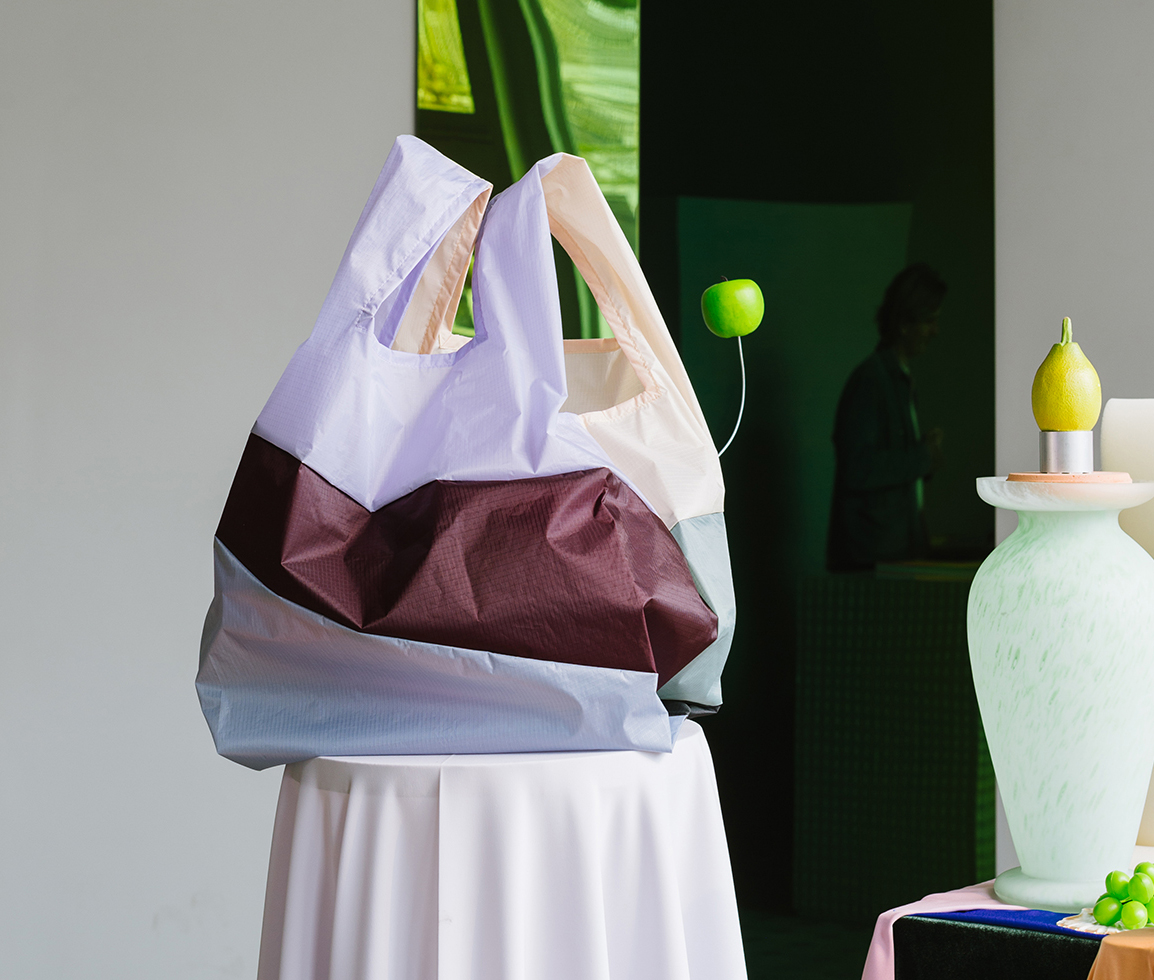 Bertjan Pot just created a color-blocked nylon tote for HAY, and we're sort of surprised that Baggu didn't think of this first — though who knows if the stitching between panels would hold as much insane weight as we pile into our Baggus? In any case, Pot's bags incorporate six colors each, in four variations, and though they aren't for sale yet on the brand's new U.S. online shop, we're hoping they will be soon.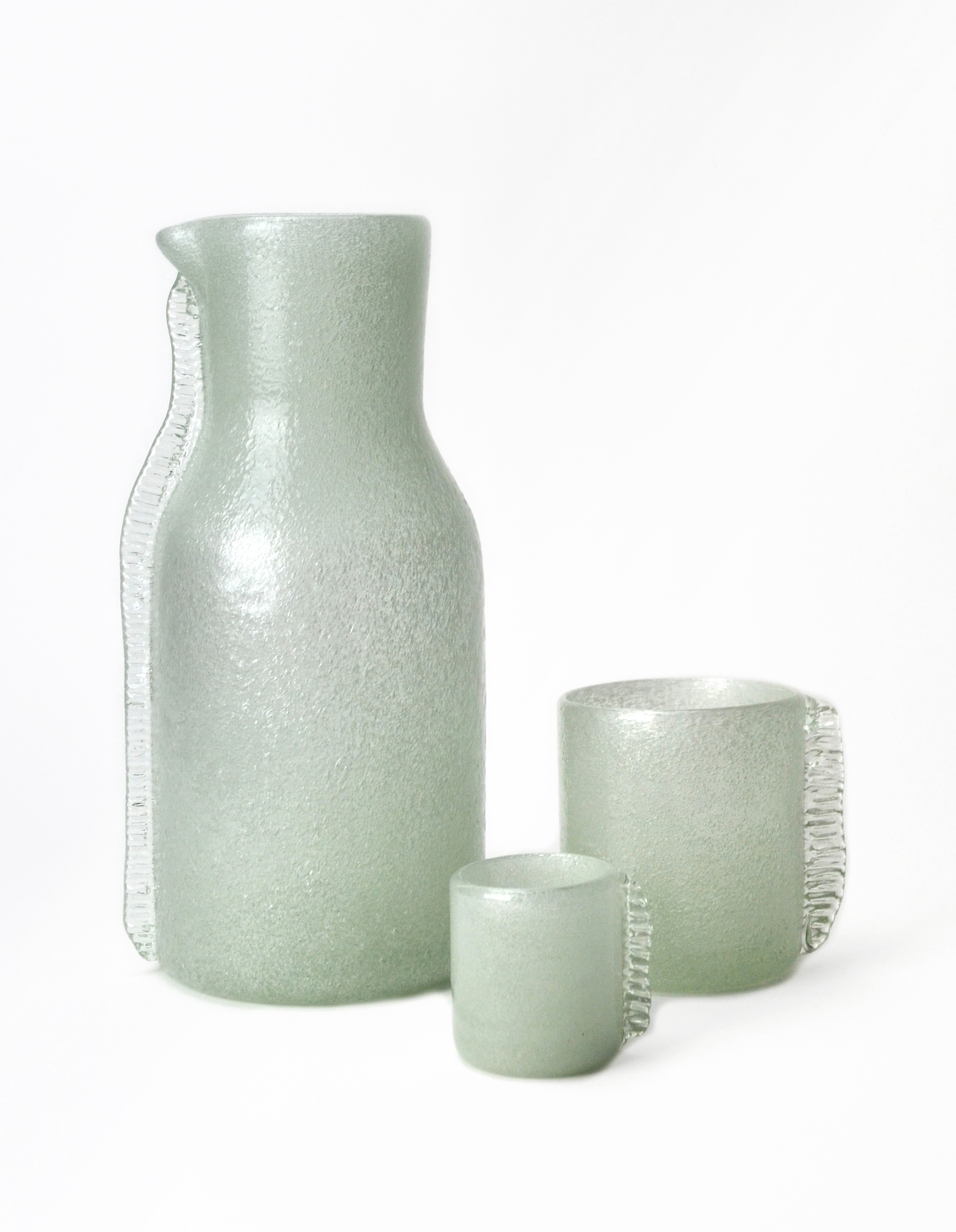 Wish we could say we discovered these stunningggggg hand-blown glasses and carafes by Mexico City–based designer Emma Boomkamp, which come in three different colorways and have a delicate zoomorphic fin running down their sides. But credit goes to a new Instagram account we've been following, Latitud, which chronicles work by Latin American designers. Definitely worth following.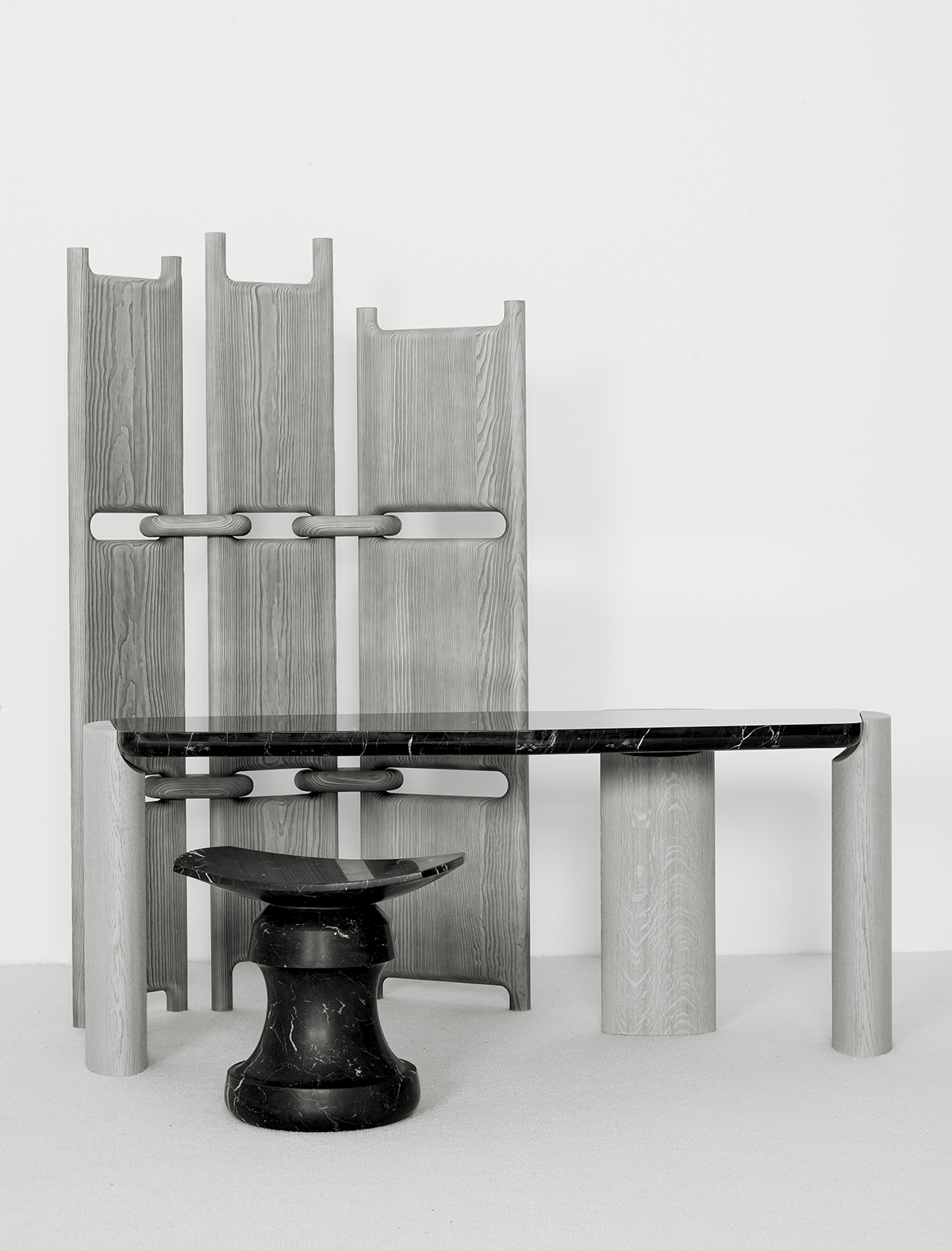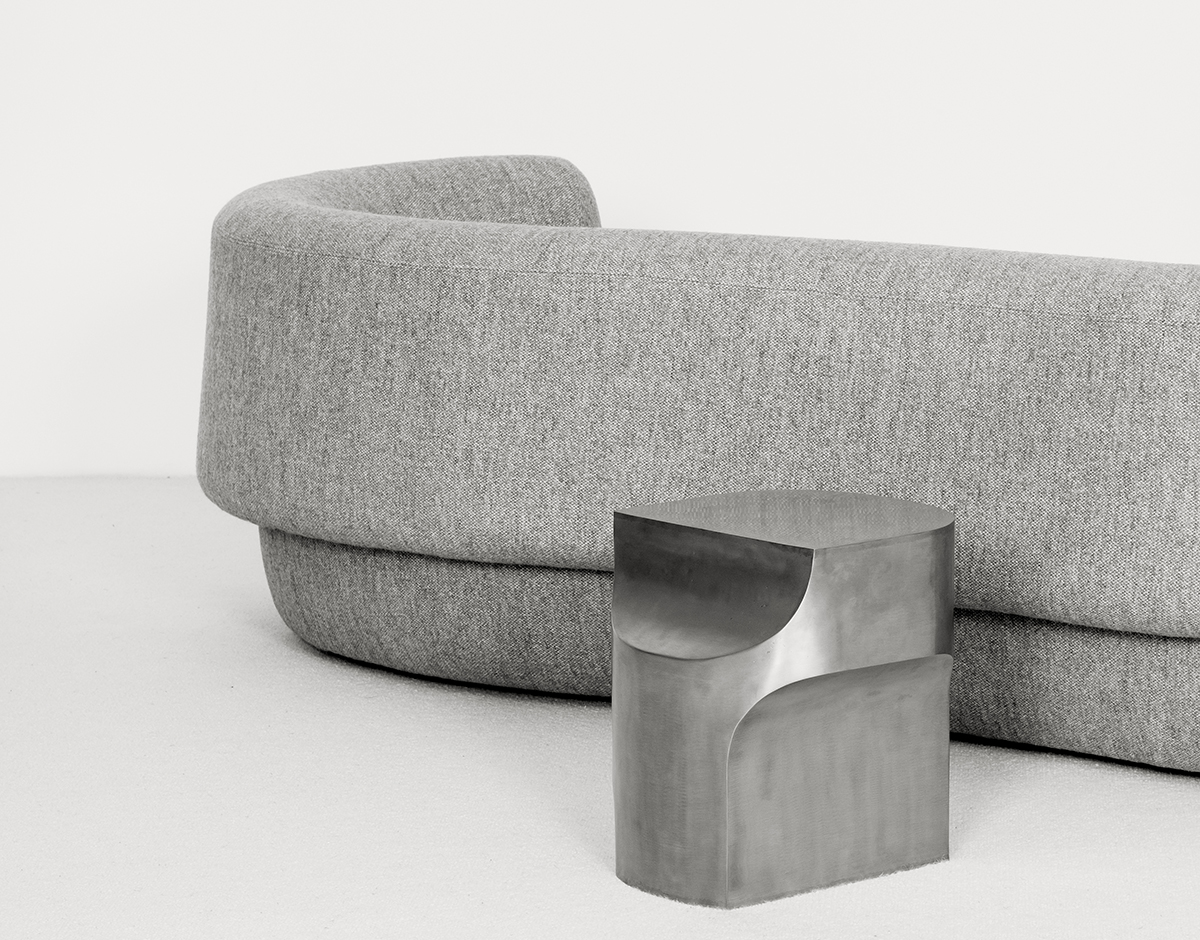 Beautiful pieces by Christophe Delcourt for the latest release by Collection Particuliére. Side note: We're really into room dividers right now.
Exhibitions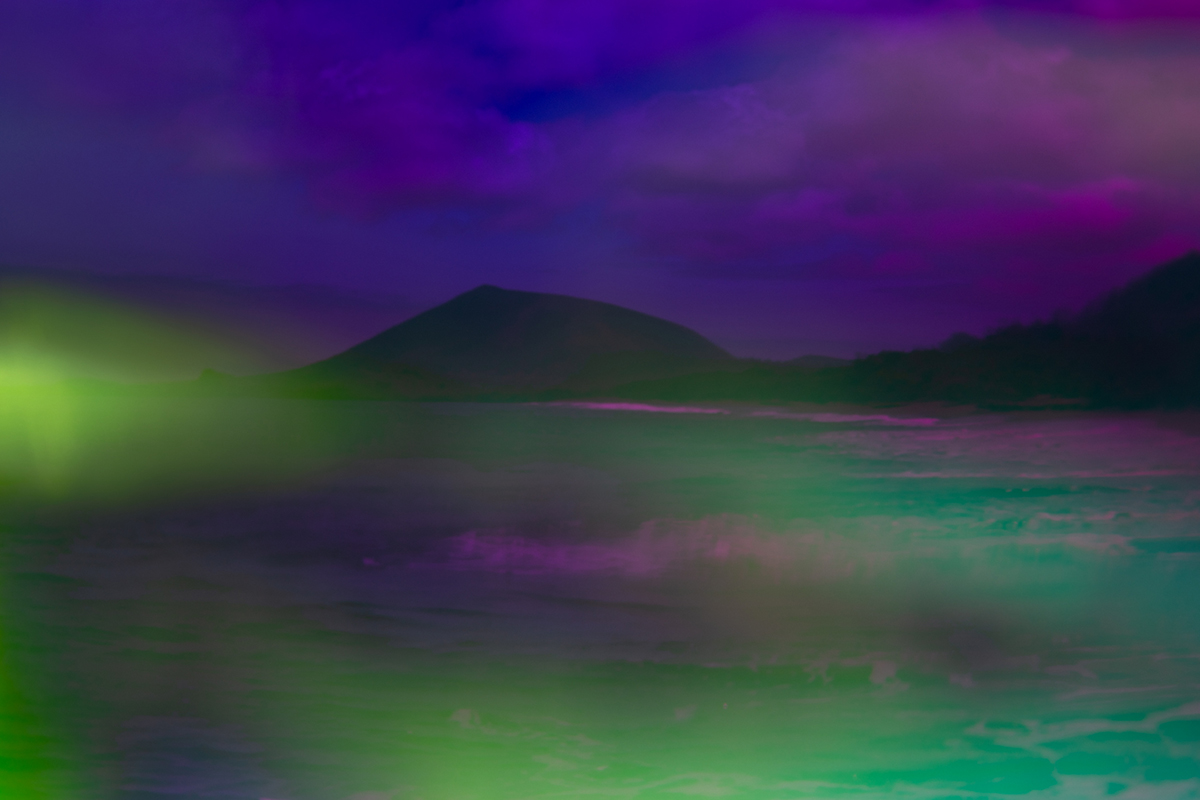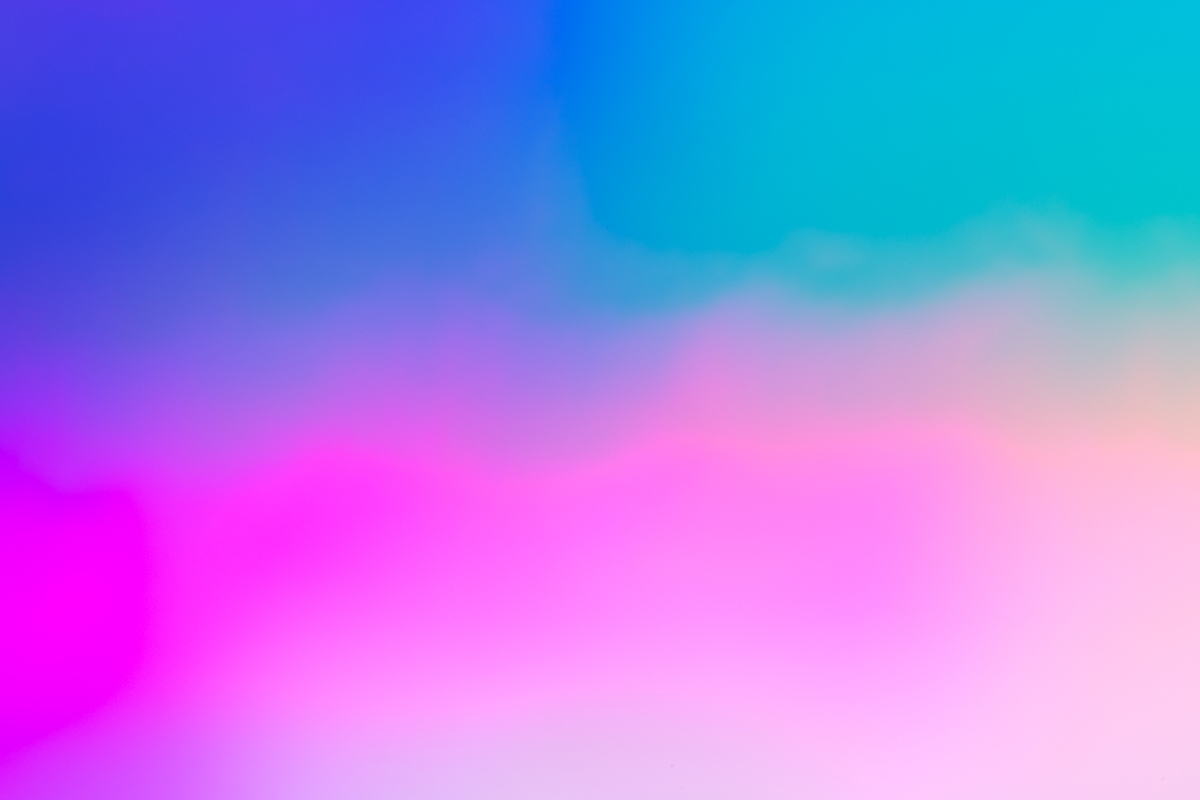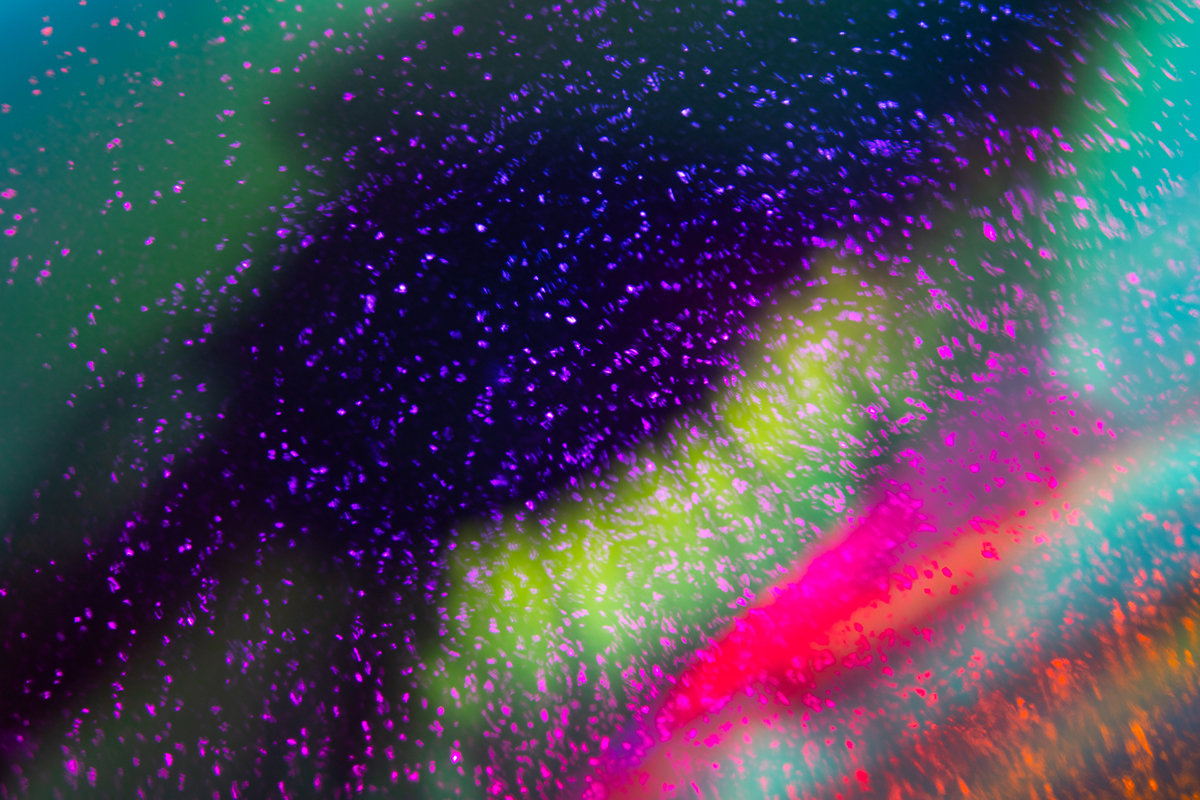 The Australian furniture brand Jardan is hosting an exhibition in its stores of works by pop photographer Kate Ballis. For the series, she tried to capture the feeling of being in the Galapagos Islands by shooting images there and then manipulating their colors; starting March 28 you'll be able to purchase the prints in Jardan's online store — keep an eye out here.