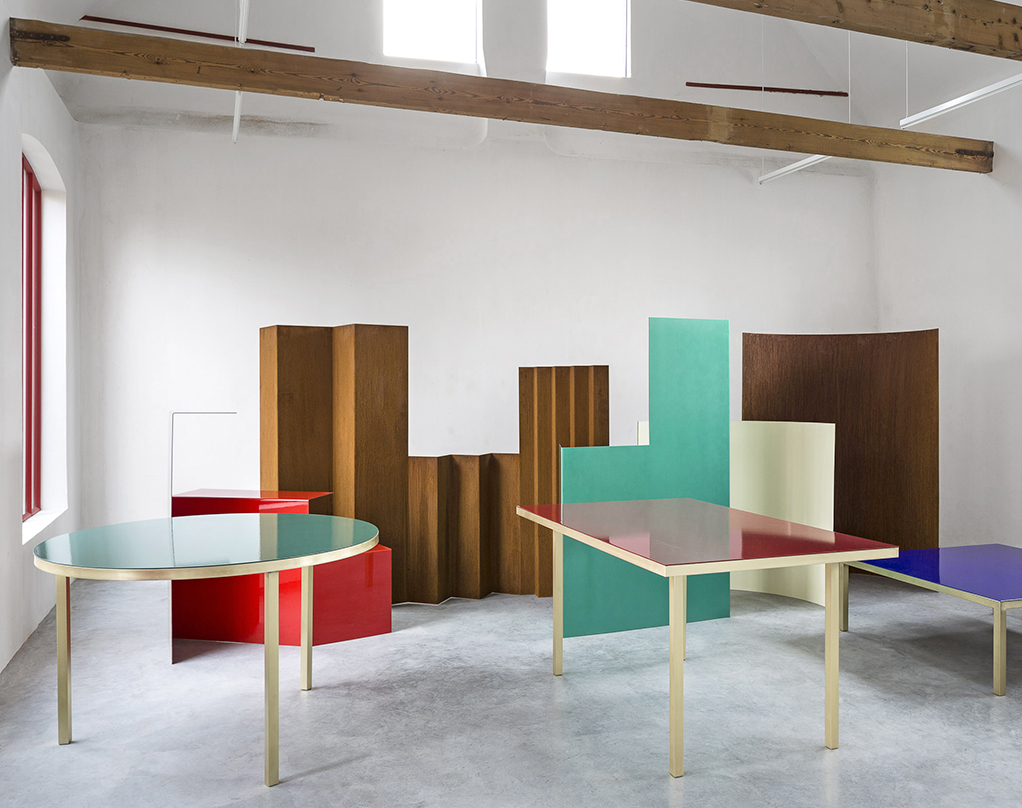 A weekly Saturday recap to share with you our favorite links, discoveries, exhibitions, and more from the past seven days. This week — a particularly rough one in America — was, naturally, all about escapism: A visit to the impossibly serene studio of Muller Van Severen (above), a theory on why design's current obsession with "cute," chubby furniture might be a salve for our political and economical troubles, and an incredible art park that has us daydreaming ourselves to New Zealand.
Discoveries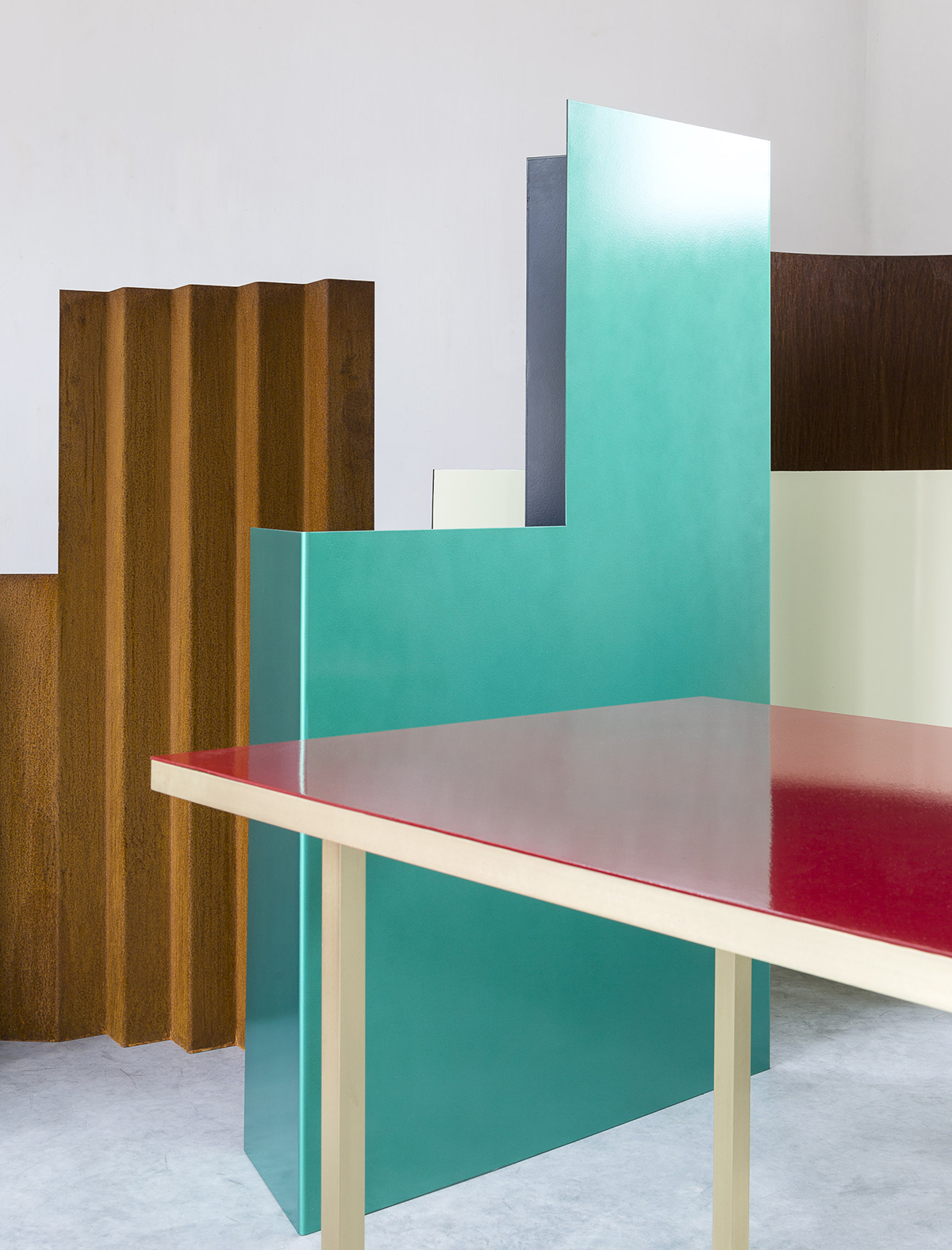 Muller Van Severen's studio has been shot several times over the years, but we're especially enamored with these new photos (above and at top) by Frederik Vercruysse, who visited the duo's newly rearranged HQ recently for Icon Design Italy.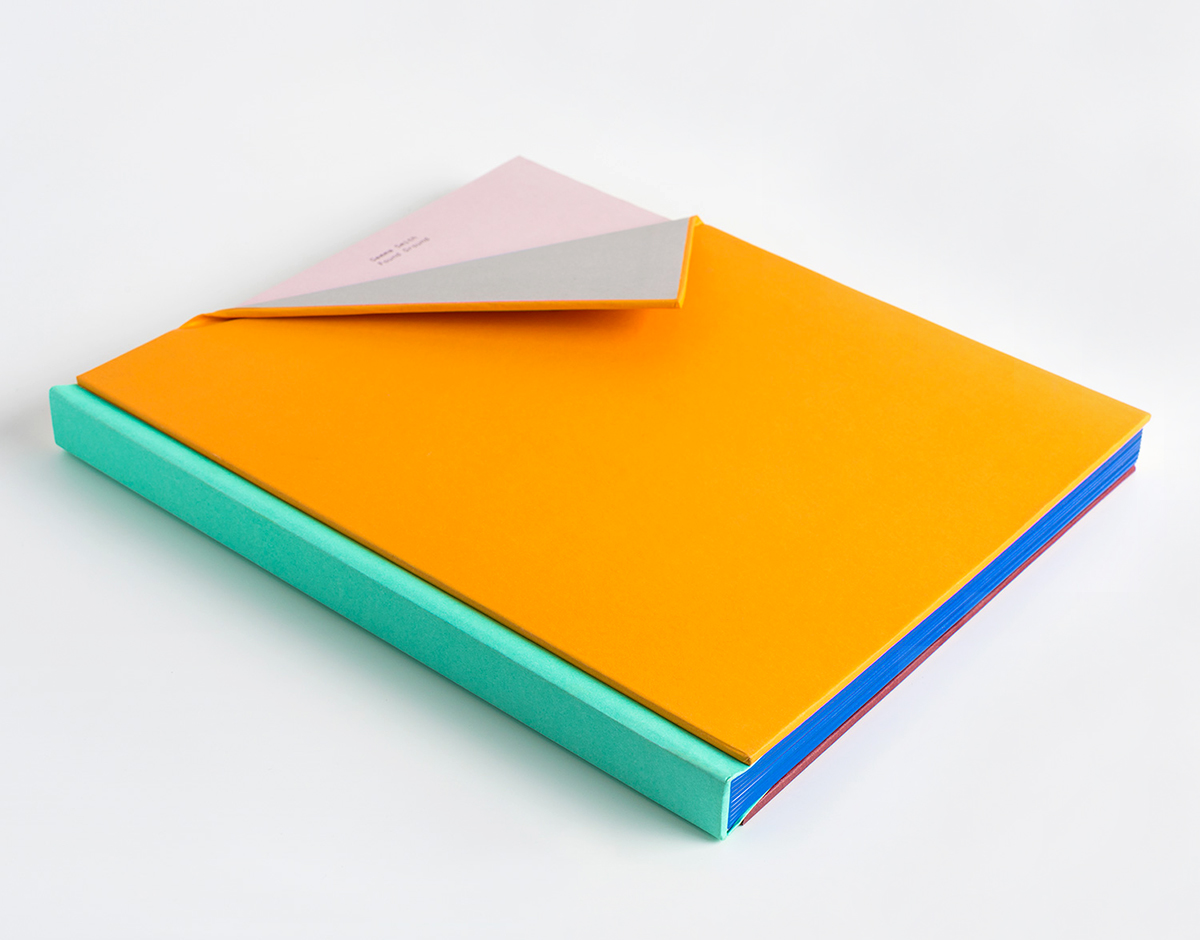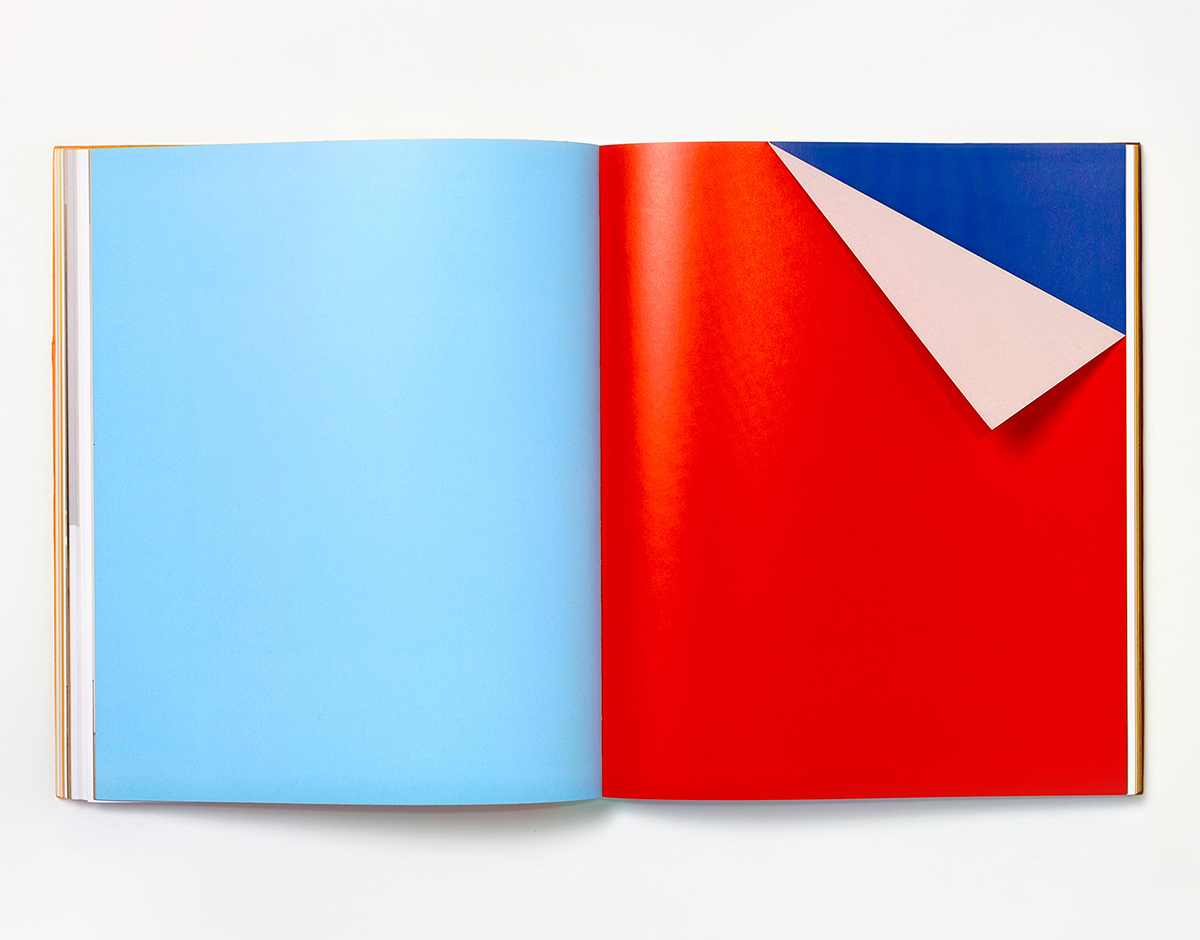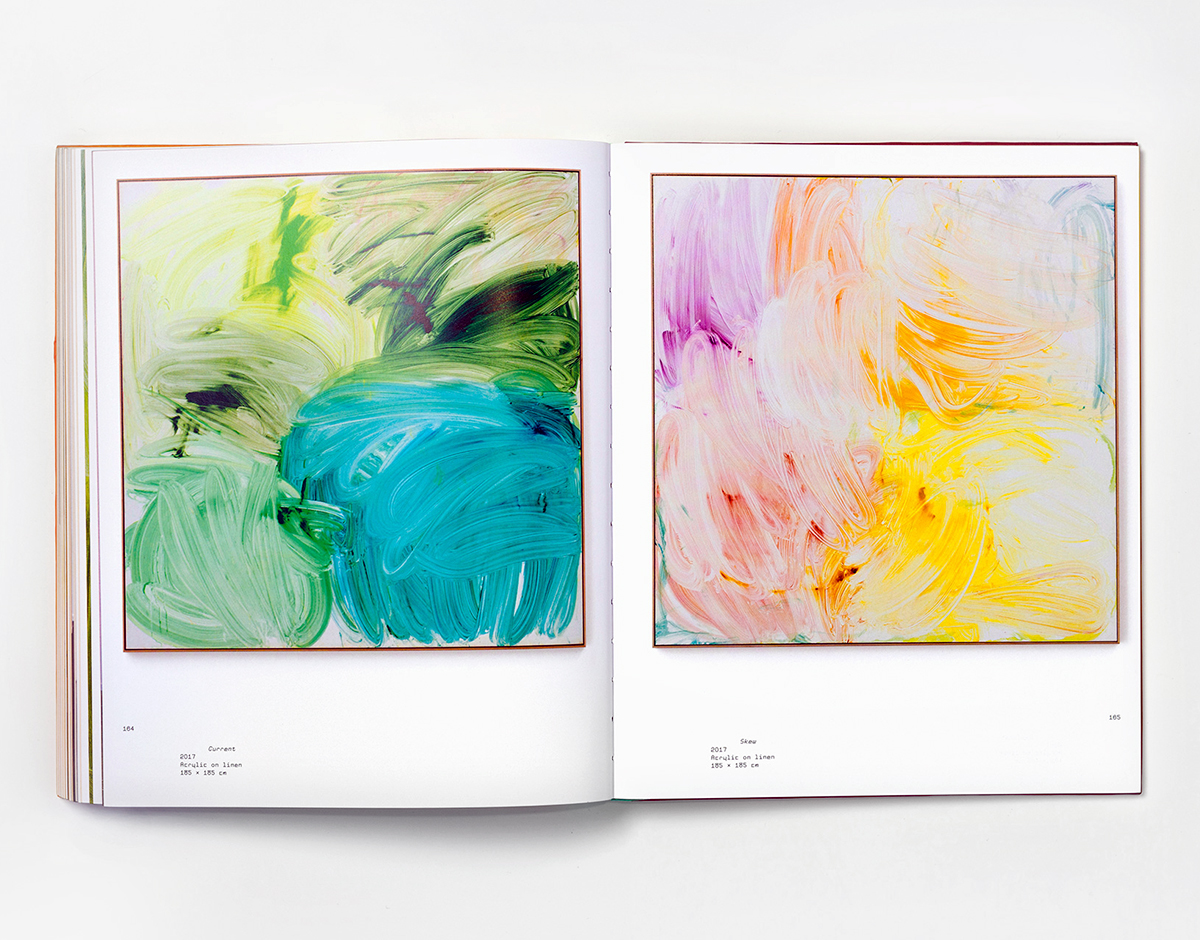 Color story tho: How beautiful is this book, a monograph of work by the Australian artist Gemma Smith? Its design is the handiwork of Mark Gowing, from Formist — the book's publisher — and you can scope out more of the interiors (and get yourself a copy!) here.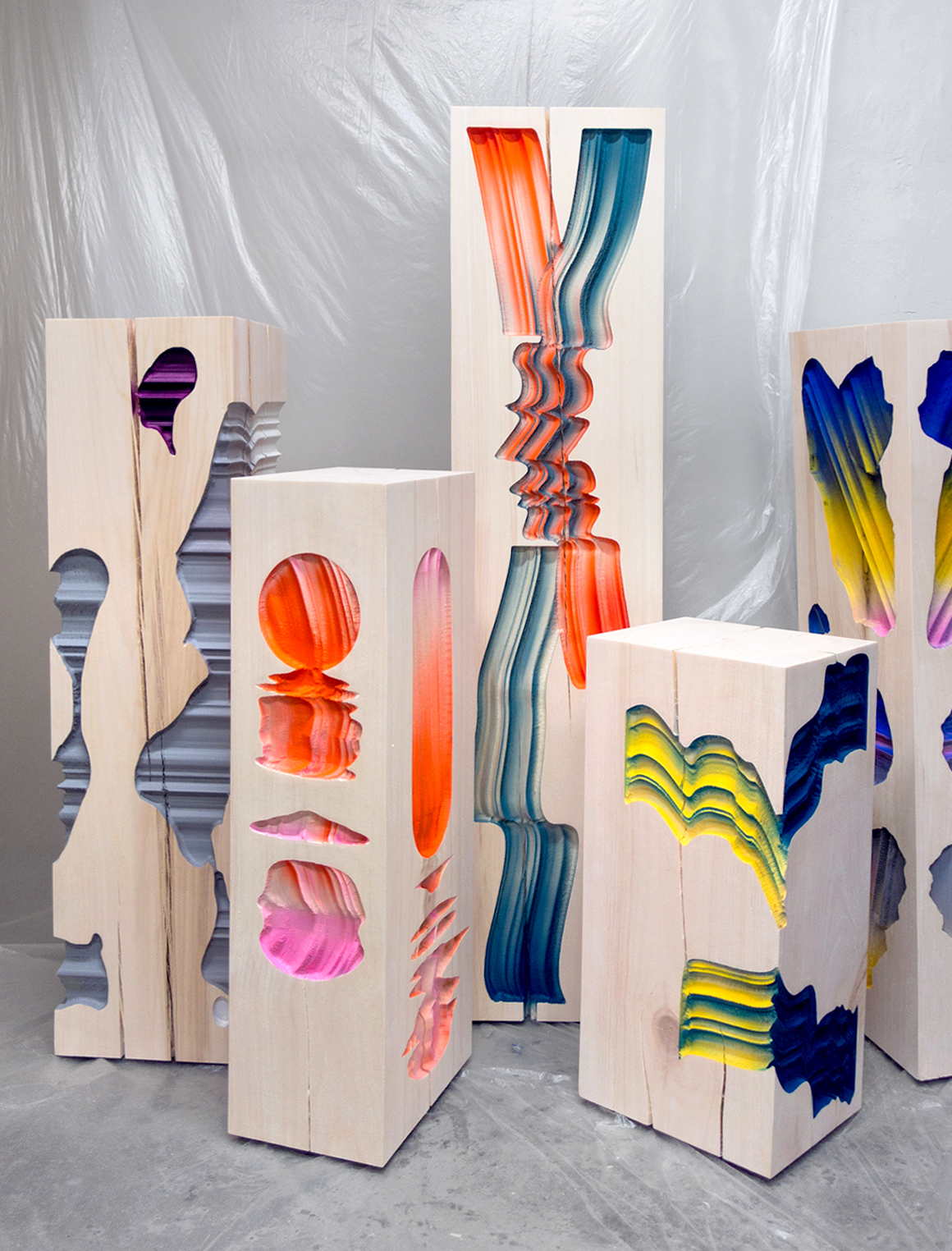 The Finnish artist / illustrator / designer Santtu Mustonen is known for his two-dimensional work, but for a new Iittala store — and soon-to-be-museum — in Helsinki, he translated his aesthetic ingeniously into three dimensions, routing and hand-airbrushing his signature brushtrokes into a series of wooden pillars he calls "Unnatural Synthesis."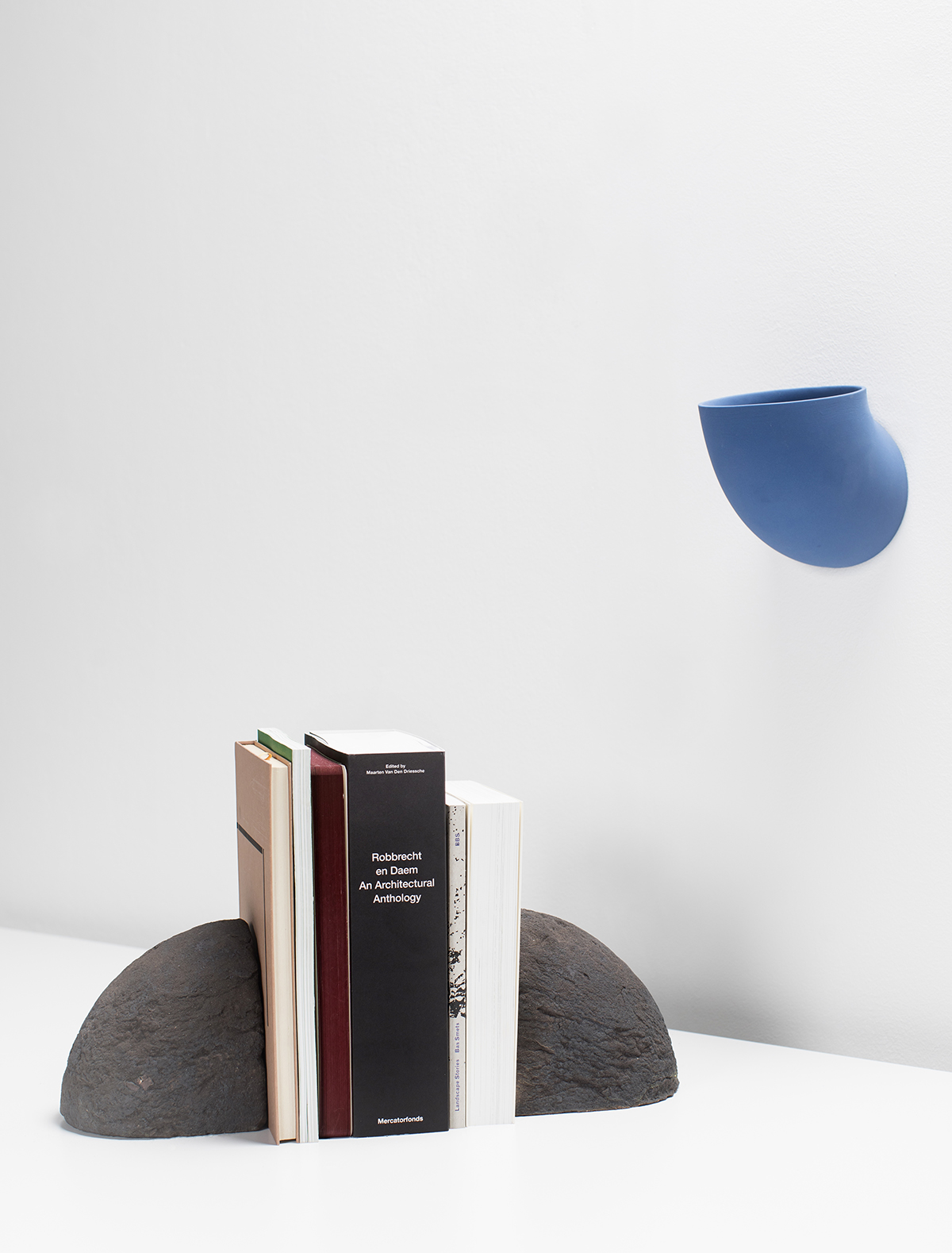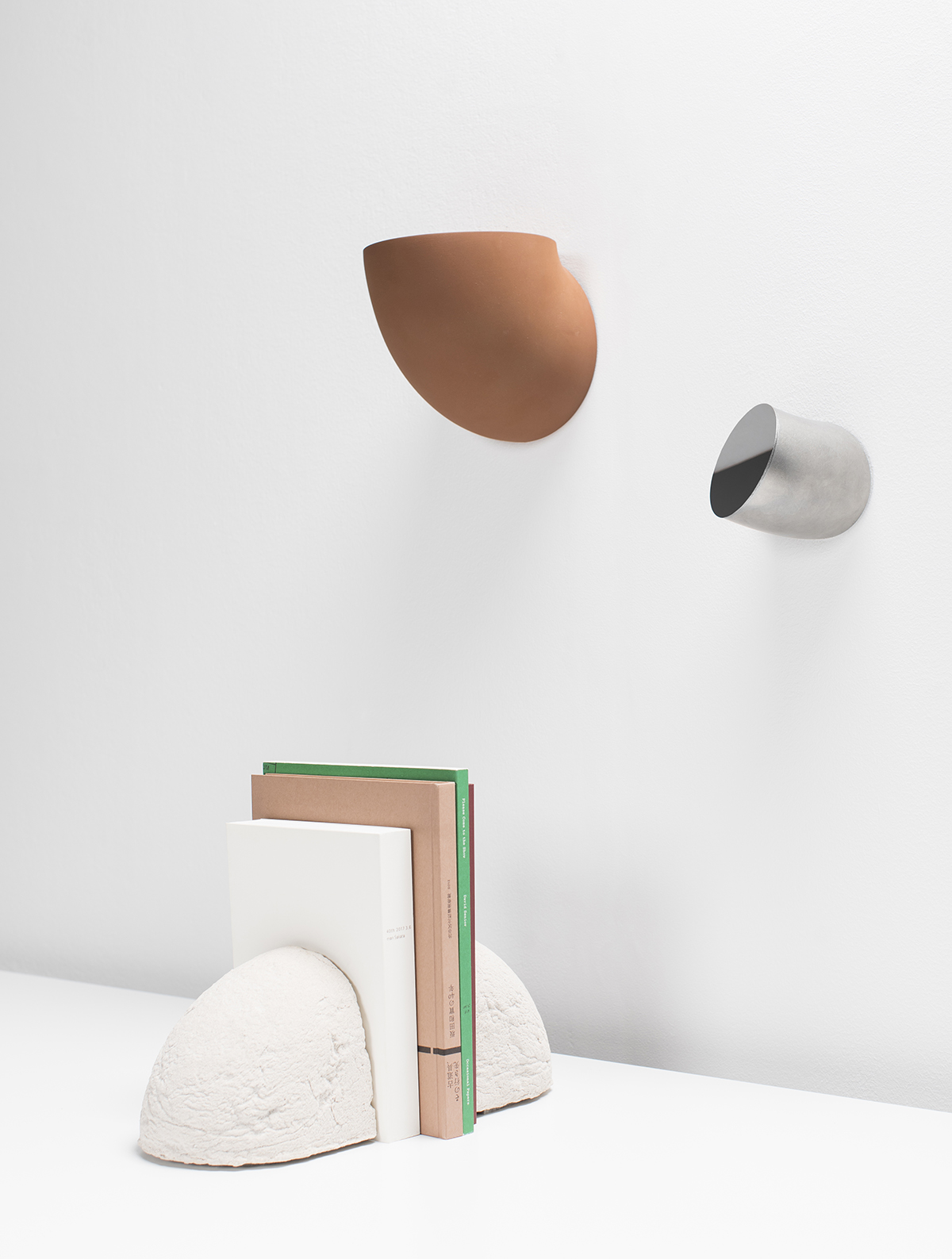 The latest works of functional art released by the product brand offshoot of Belgian gallery Valerie Traan (best known for its discovery of Muller Van Severen, of course) are these office and storage accessories made from brick, porcelain, and steel by Destroyers/Builders. They don't appear to be for sale yet on Valerie Objects's site but once they are, you'll find them here.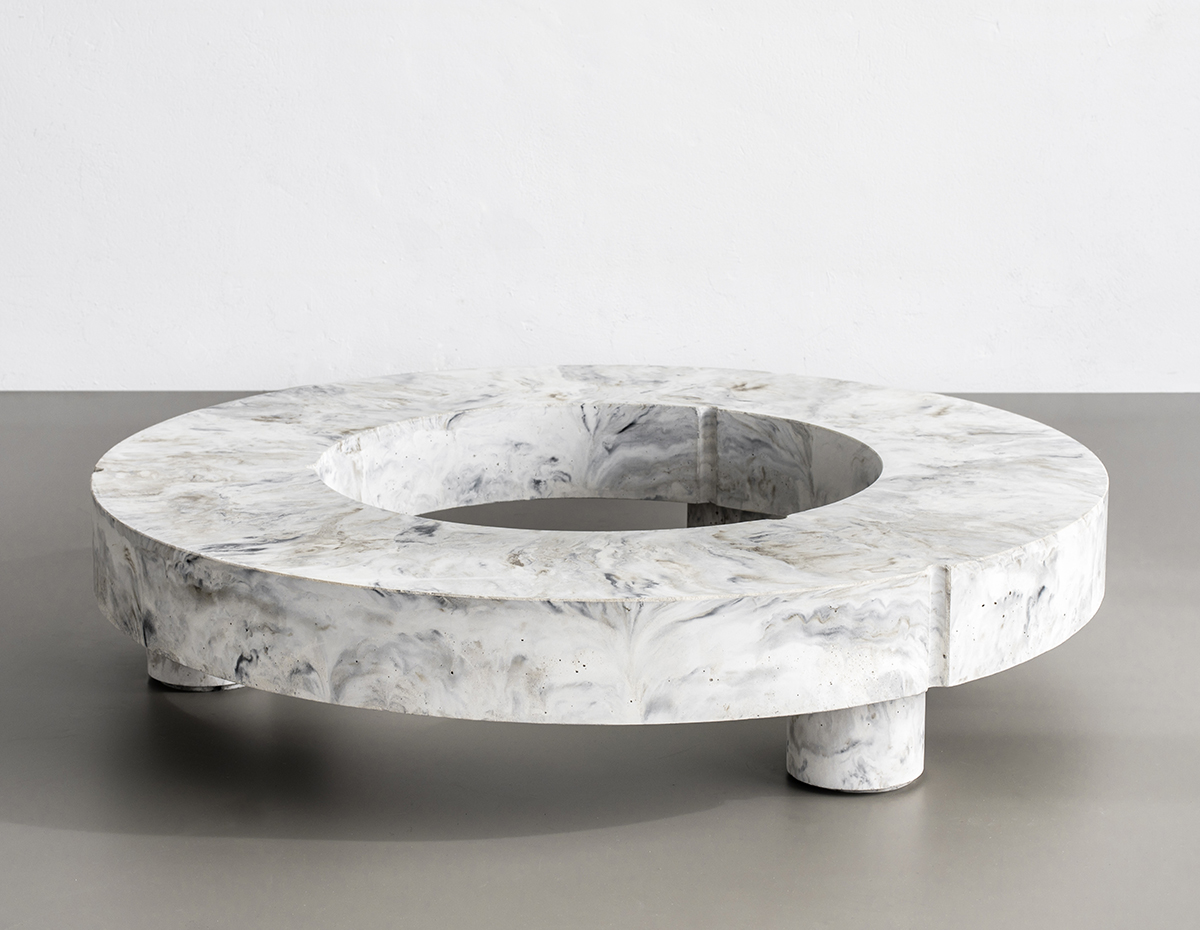 Nope, it's not marble, it's pigmented concrete, formed into a heavy-ass, Brutalism-inspired table by Belgian firm Sment. Things that look kinda like marble are officially the new marble.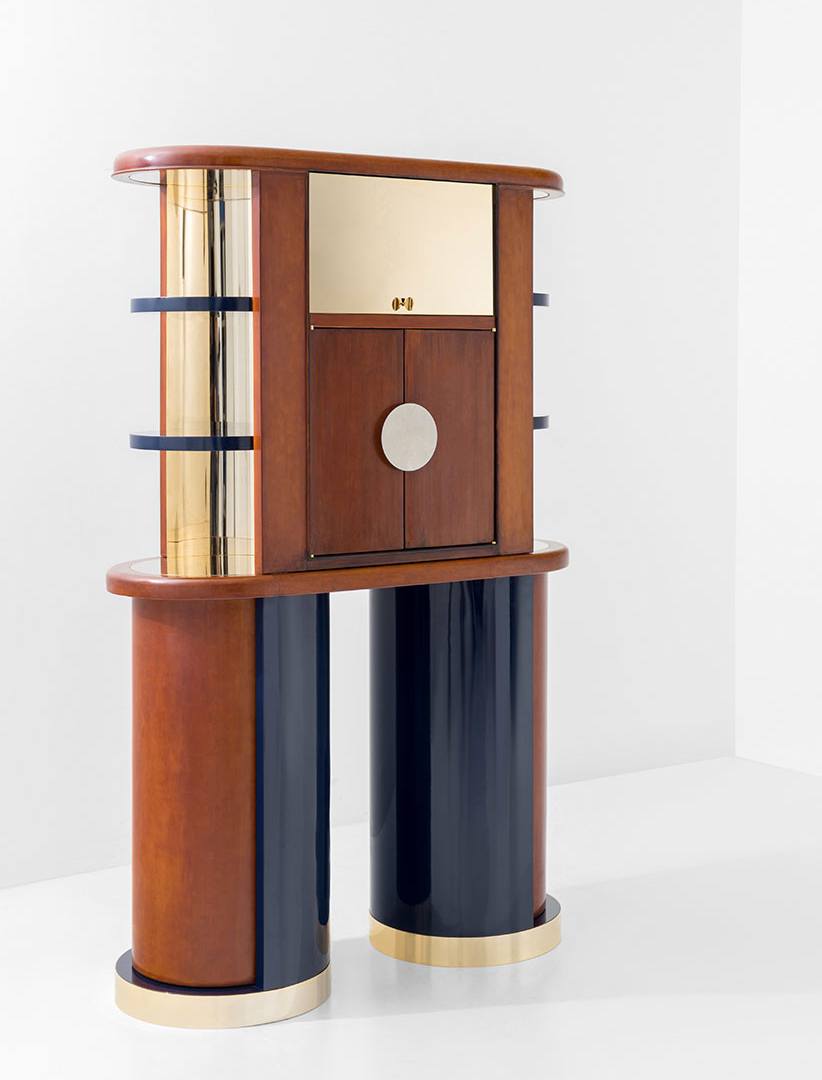 It took two months, but Dimore Studio finally released proper photographs of the project they showed in Brera during the Milan fair this year, in which they sourced anonymous pieces of vintage furniture, chopped them up, and put them back together again into something way cooler. See the full series here, shot by Simone Fiorini.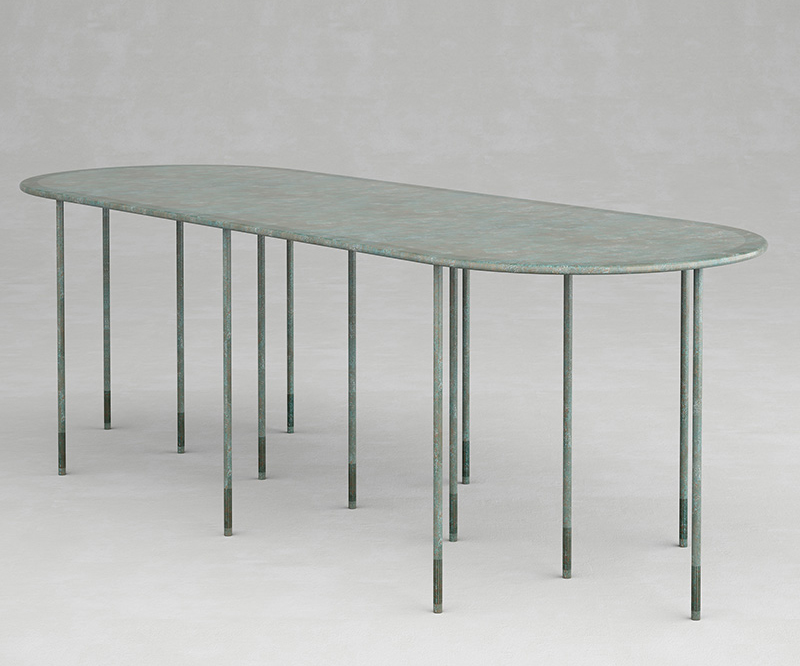 There are a heck of a lot of fat, tubular forms in this Saturday Selects (see what New York Magazine has to say about the topic further down this post), so we figured we'd take a moment to balance that vibe out a bit by introducing you to this wisp of a dining table by Francesco Balzano, part of a series that just landed at Kolkhoze.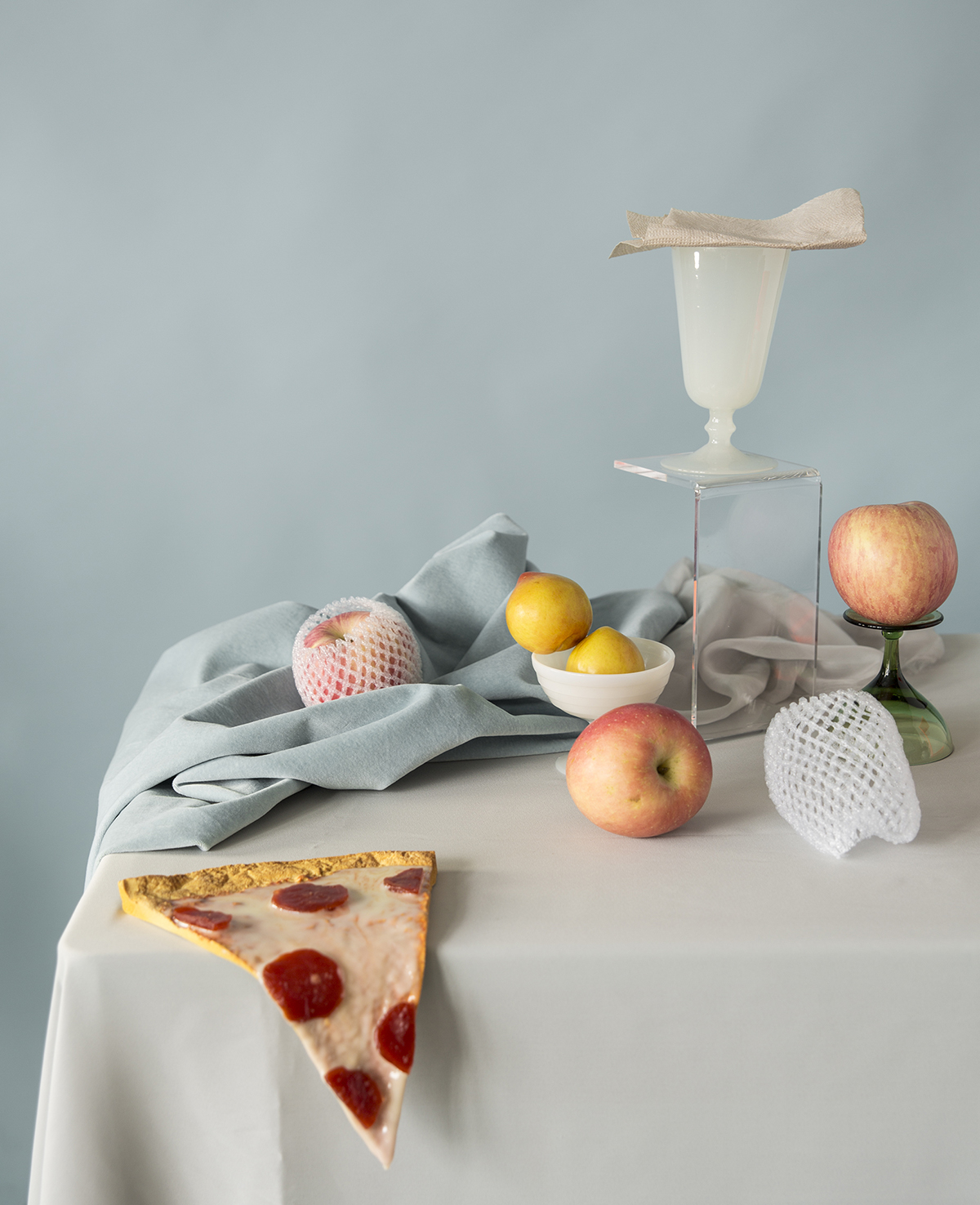 The new high-style cannabis magazine Gossamer recently launched, and its first issue includes a story about fake food — shot by our current photographer crush Doan Ly, who we'll be featuring in depth here soon — that brought back memories for us. Ten years ago, when we worked at I.D. magazine, we became fascinated by the fake food displayed in Japanese restaurants and tried desperately to get someone in Tokyo to photograph the workshops that make it. It never happened, but yes, we're still fascinated by fake food.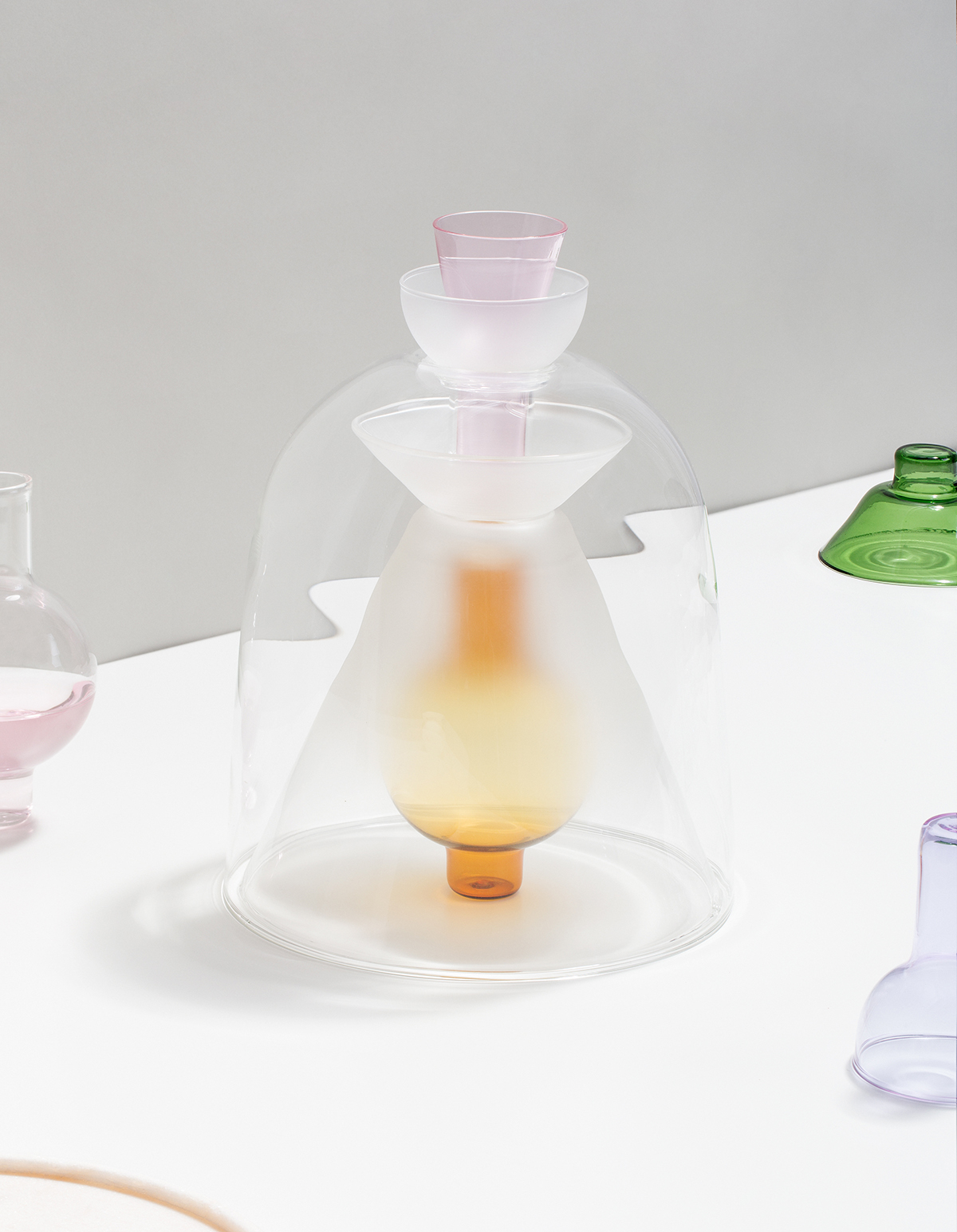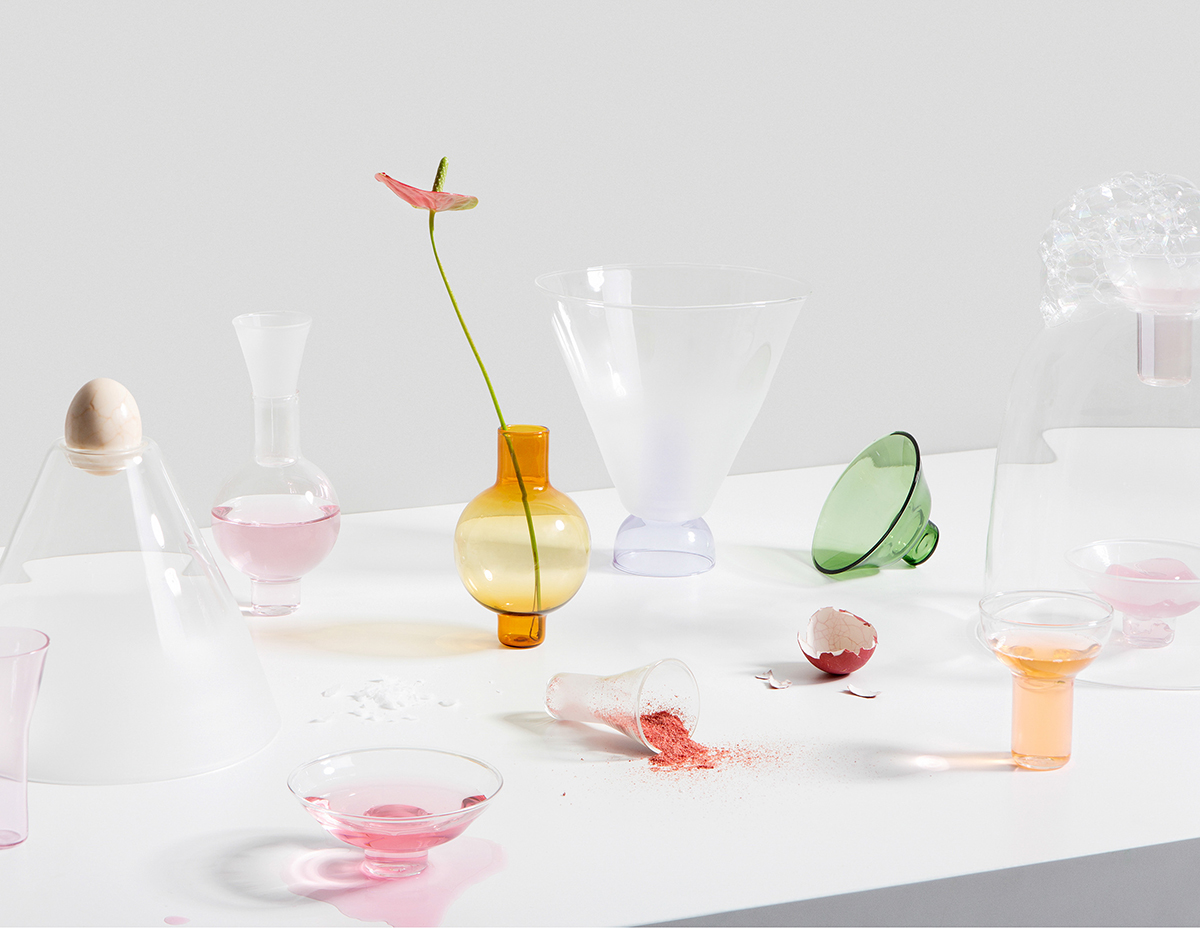 This project is from last September, when it was part of a show at The Box in Milan. But we are including it anyway because we didn't know about the show when it happened, and because we're into the video that designer Astrid Luglio made about the project, which is a series of modular, mix-and-match glassware inspired by the word "disorder."
Exhibitions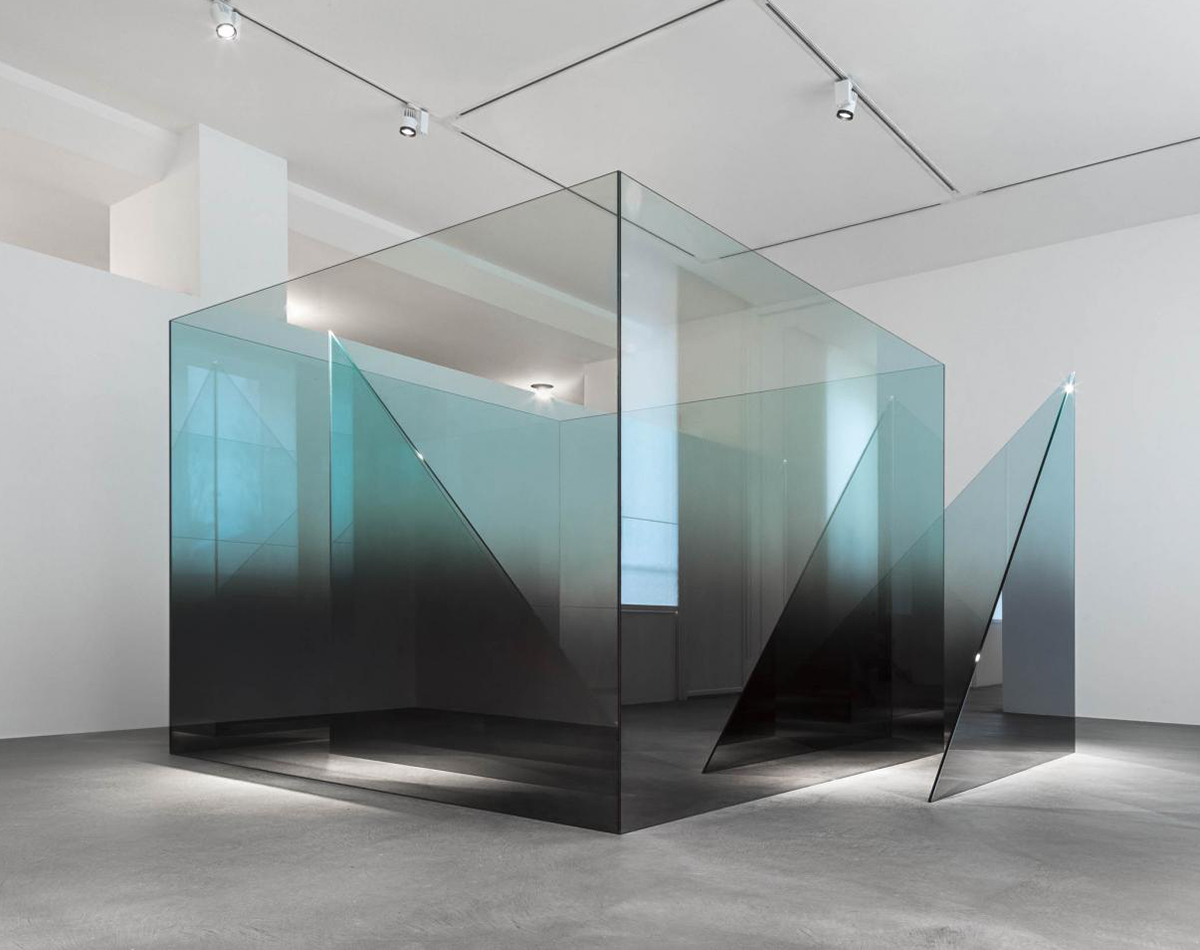 A year ago, in this post, we stated: "We cannot imagine the day when there will be a Larry Bell exhibition that we will not jump at the chance to feature." Still true. The 1970 piece above is currently on view at the Venice Biennale as part of a Cirva alumni show, and there's also a show of Bell's cubes series that just opened at Hauser + Wirth in Los Angeles. Go go go.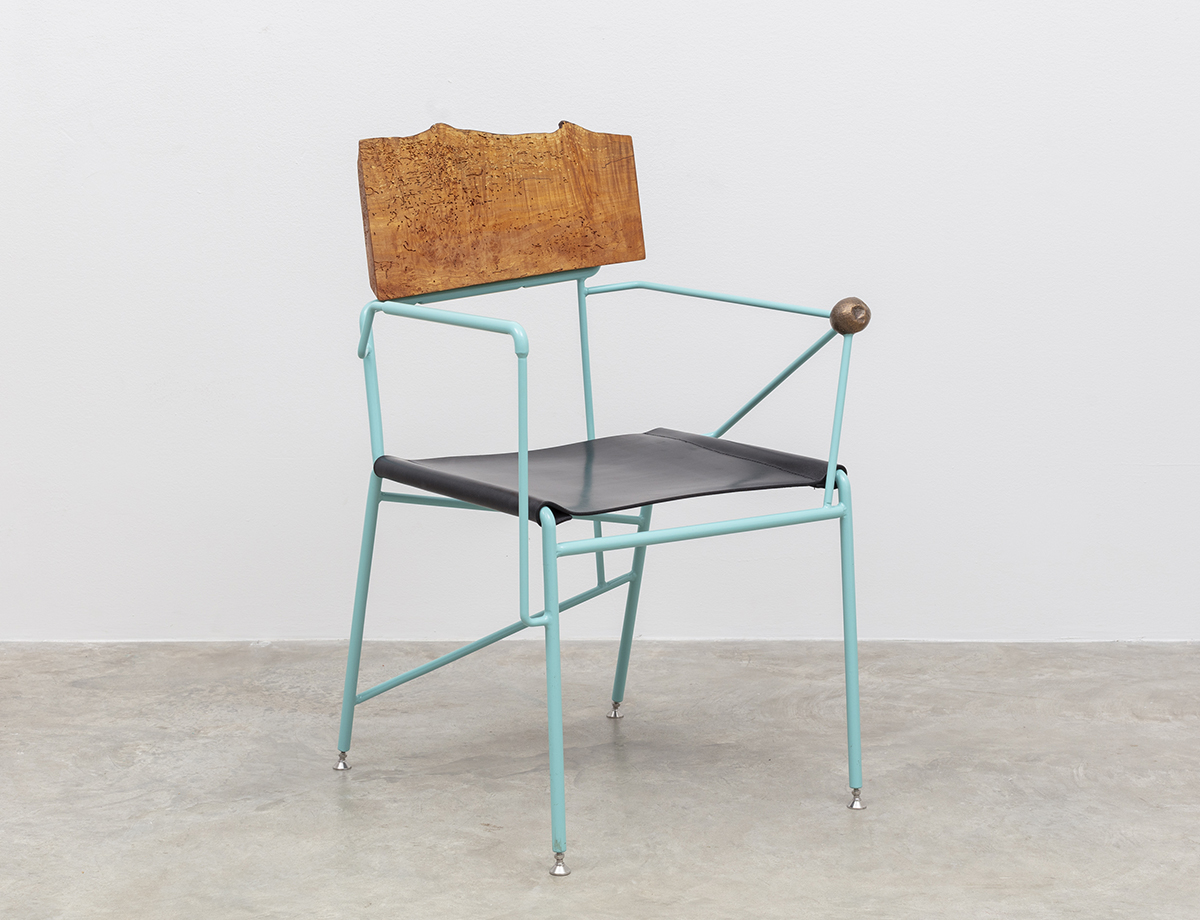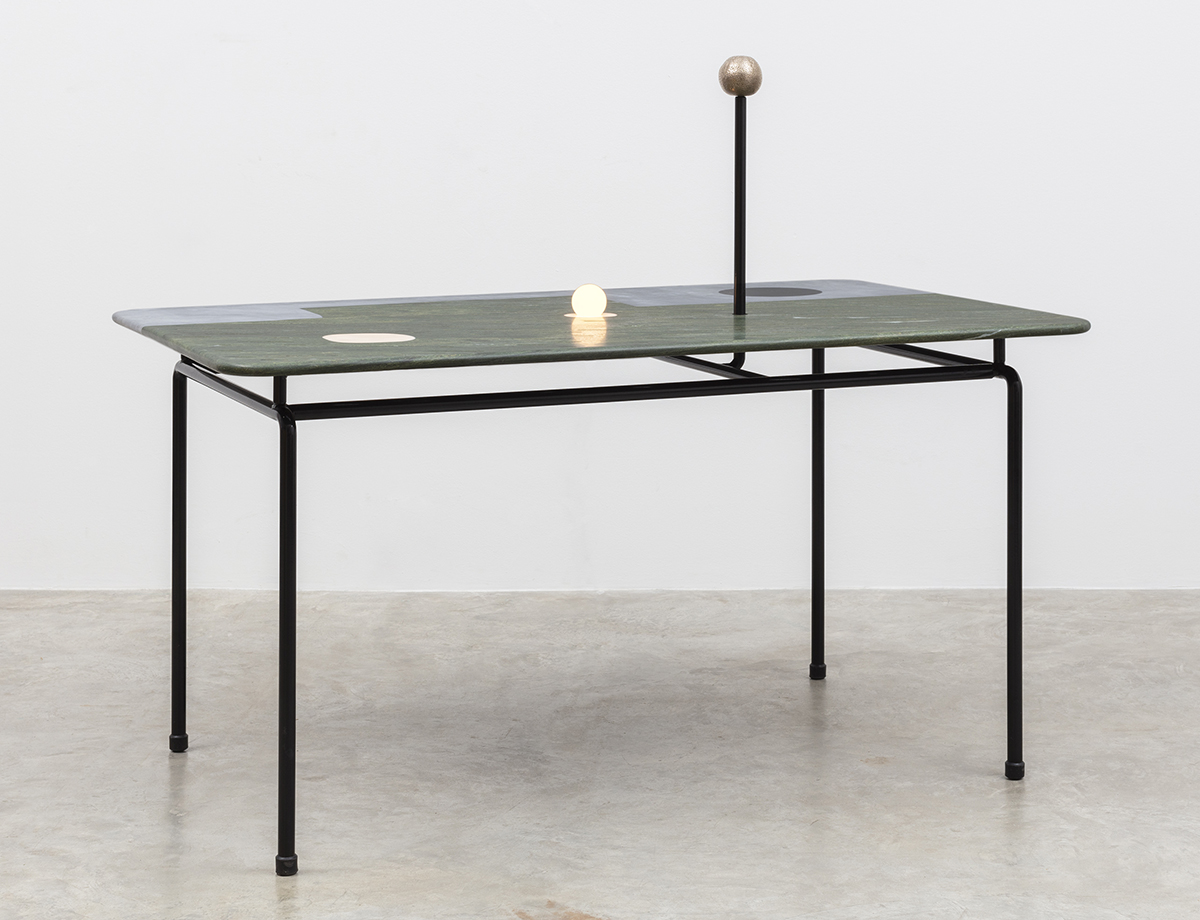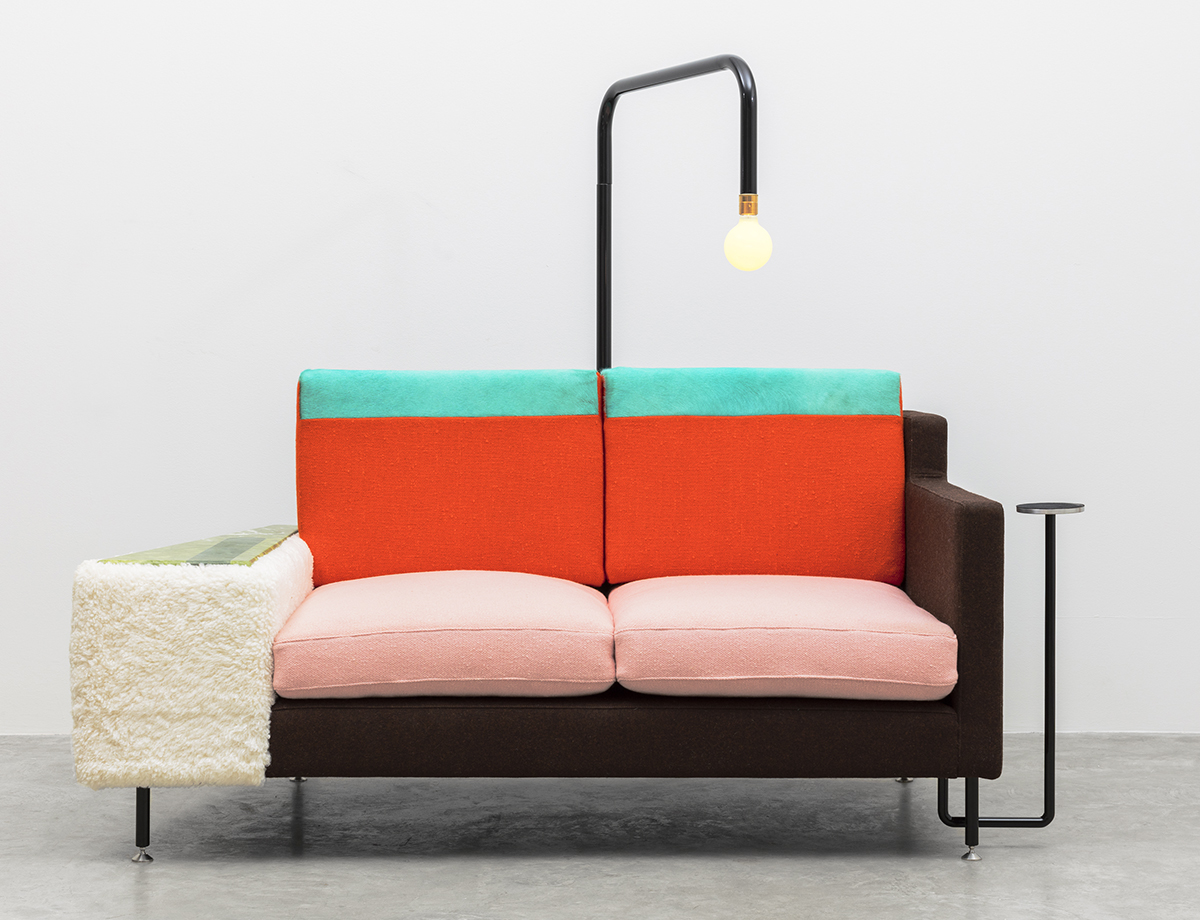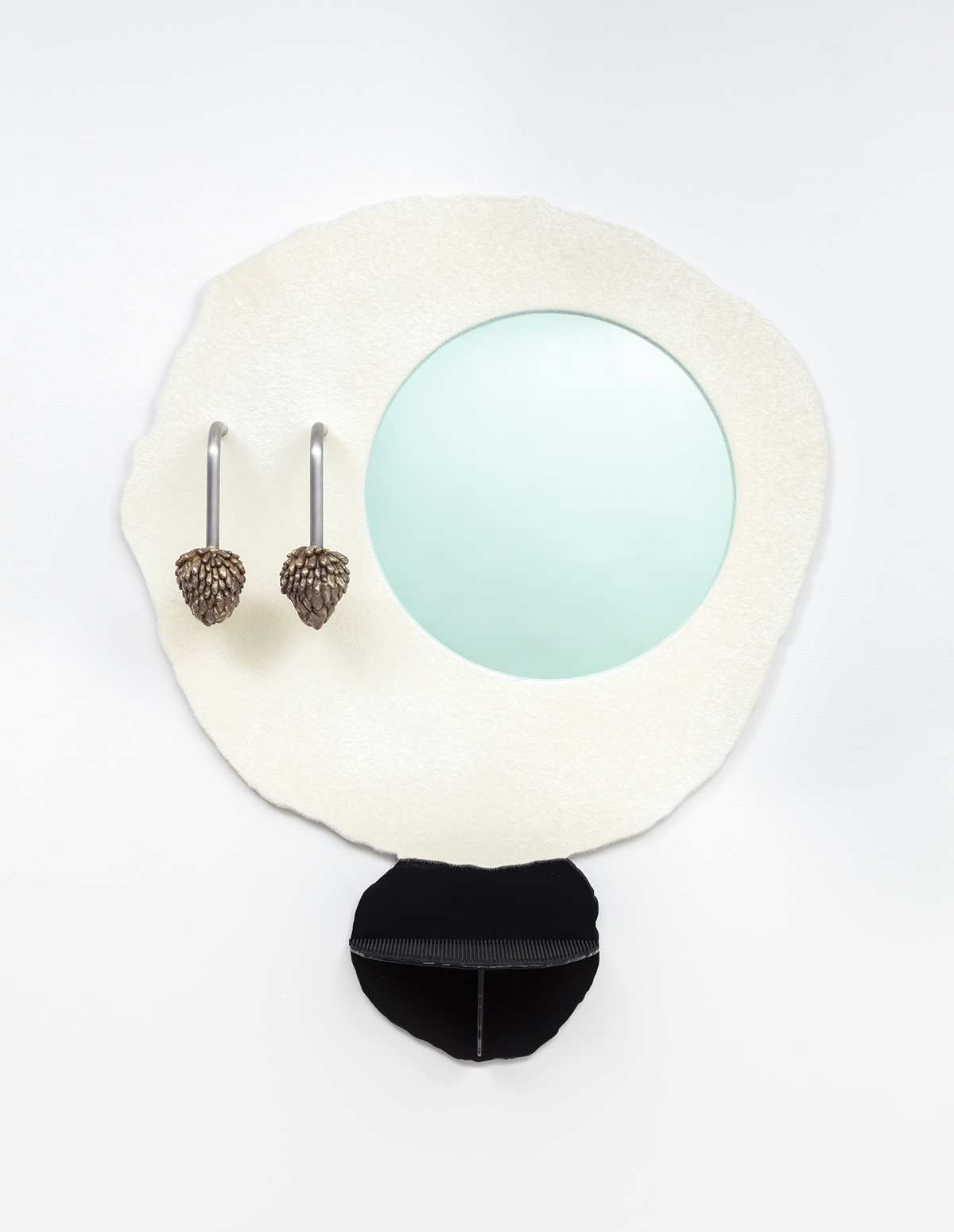 By now we're all used to seeing furniture designers making art, but seeing artists making furniture still feels a little exotic — in a good way, at least when the work is good (Muller van Severen being the gold standard). Though we wouldn't necessarily furnish our house with it, Jonathan Trayte's new work, now on view at Friedman Benda in New York, would fit into that category for us. London-based Trayte "comes from a background in fine art sculpture, and also has had broad experience in other fields – including as a chef and foundry metal worker. In this show, he brings his skills and interests to designing functional objects. This is, he recognizes, a 'fresh take,' almost an outsider's view, of domesticity." What these photos of the pieces don't show is the wacky, psychedelic installation they're presented in, which we almost don't want to ruin, but you can get a sneak peek at here.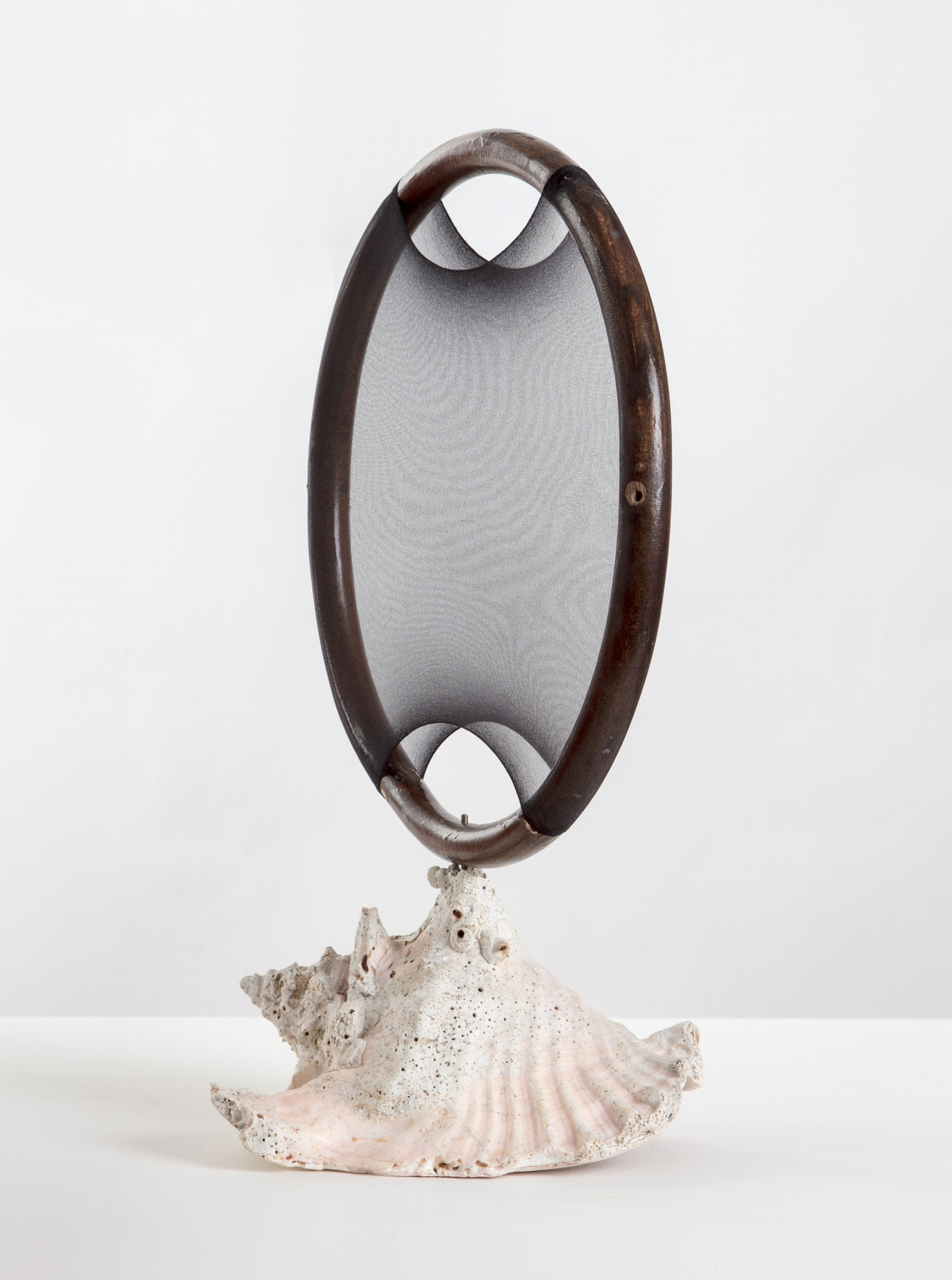 No question that this little hosiery-adorned sculpture is art, but we've fallen into a weird temporary obsession with seashells lately and just want to talk about everything that incorporates them. And so, this piece by Alexandre da Cunha, part of a group exhibition at Office Baroque gallery in Brussels.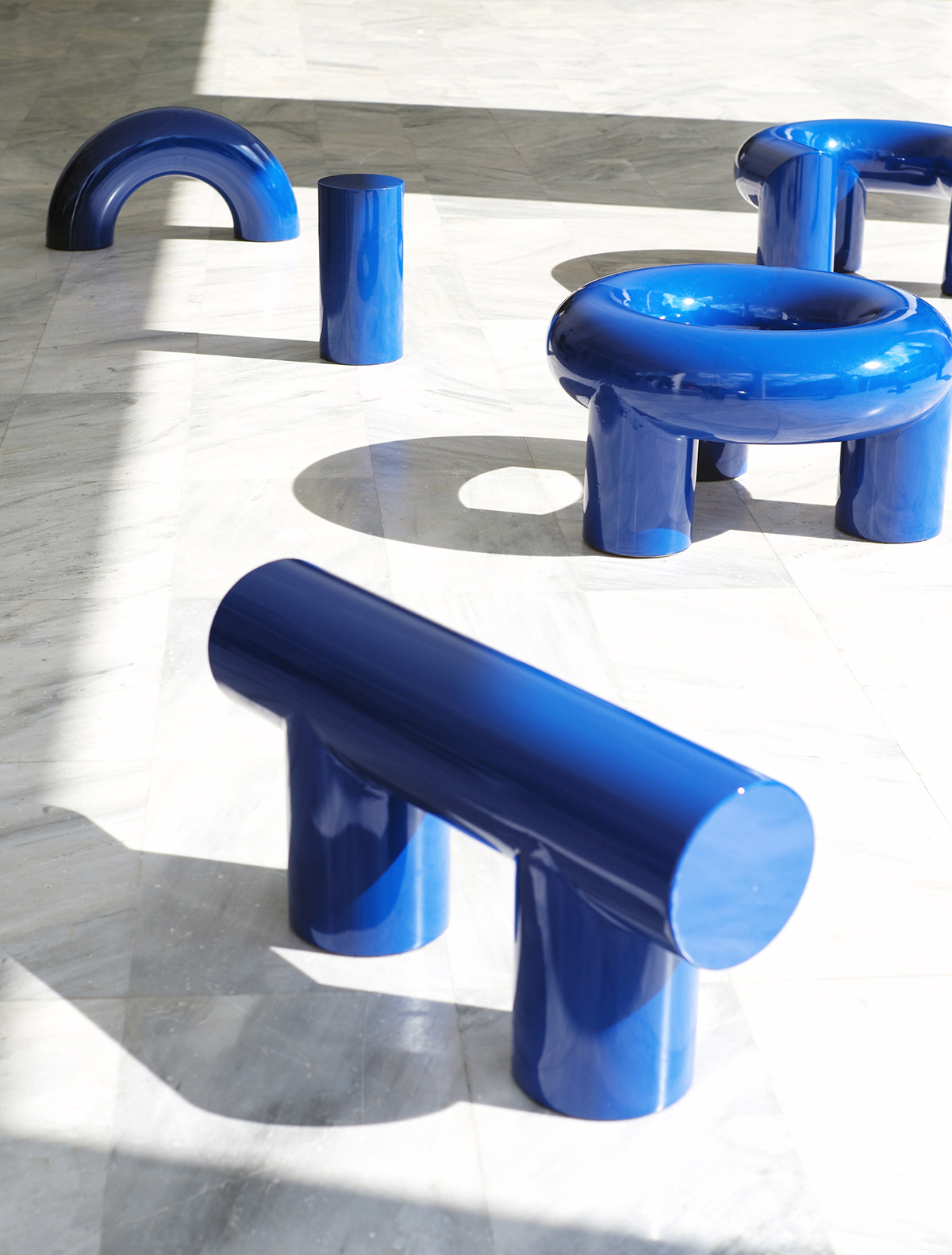 Tubes, tubes, and more tubes — these abstract seats were part of an installation by Objects of Common Interest at the Athens Conservatoire building, part of the Art Athina fair that took place in the Greek capital last weekend.
Links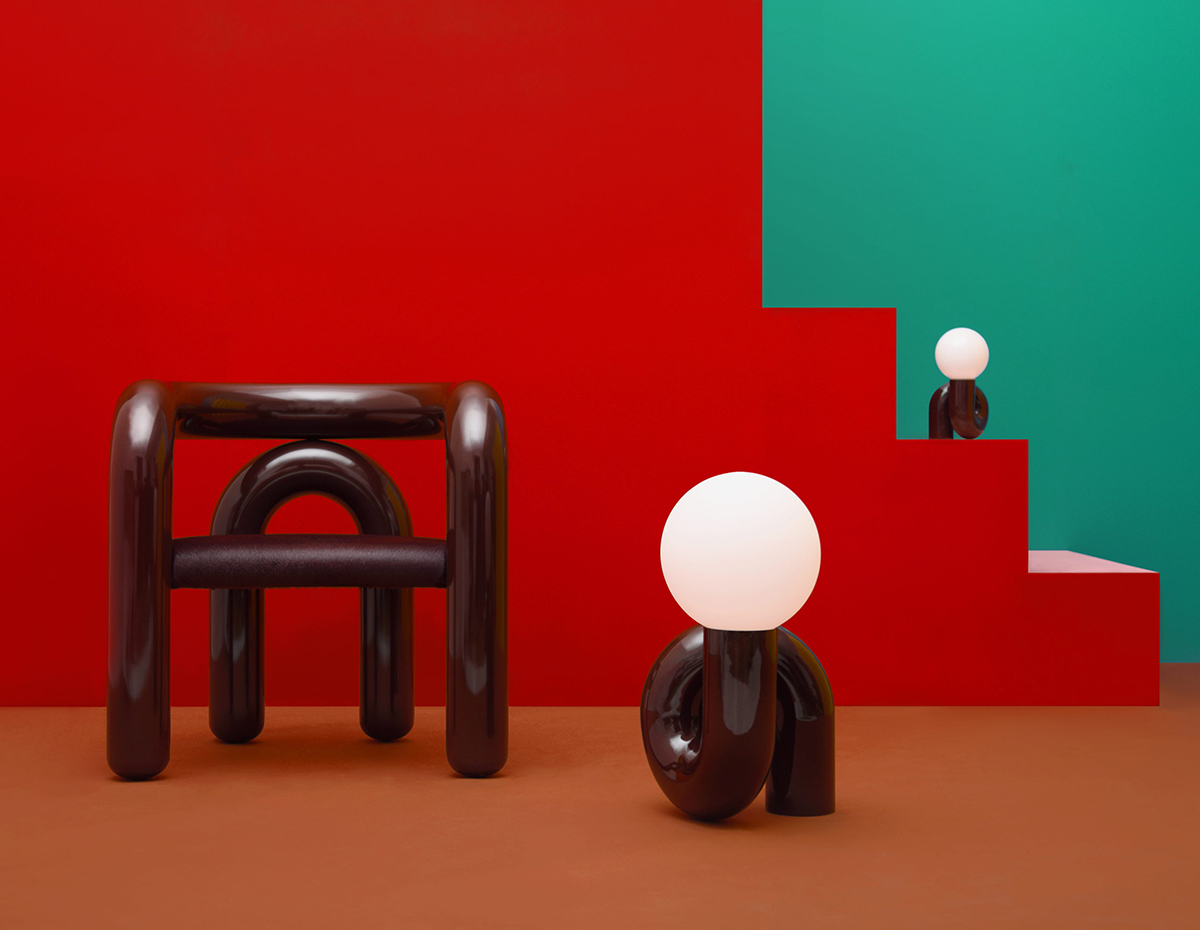 Here's that tube-trend story in New York Magazine we talked about earlier: "The Future of Design Is Chubby." In the piece, writer Lauren Levy gives an overview of some of the trend's most recent exemplars — many of which debuted at our Sight Unseen OFFSITE show in May, including this collection by Jumbo — and asked Jumbo's Justin Donnelly to answer the question of why chub, why now. "In times of economic and political turmoil, people turn to cute," he offers. There's also a shopping guide!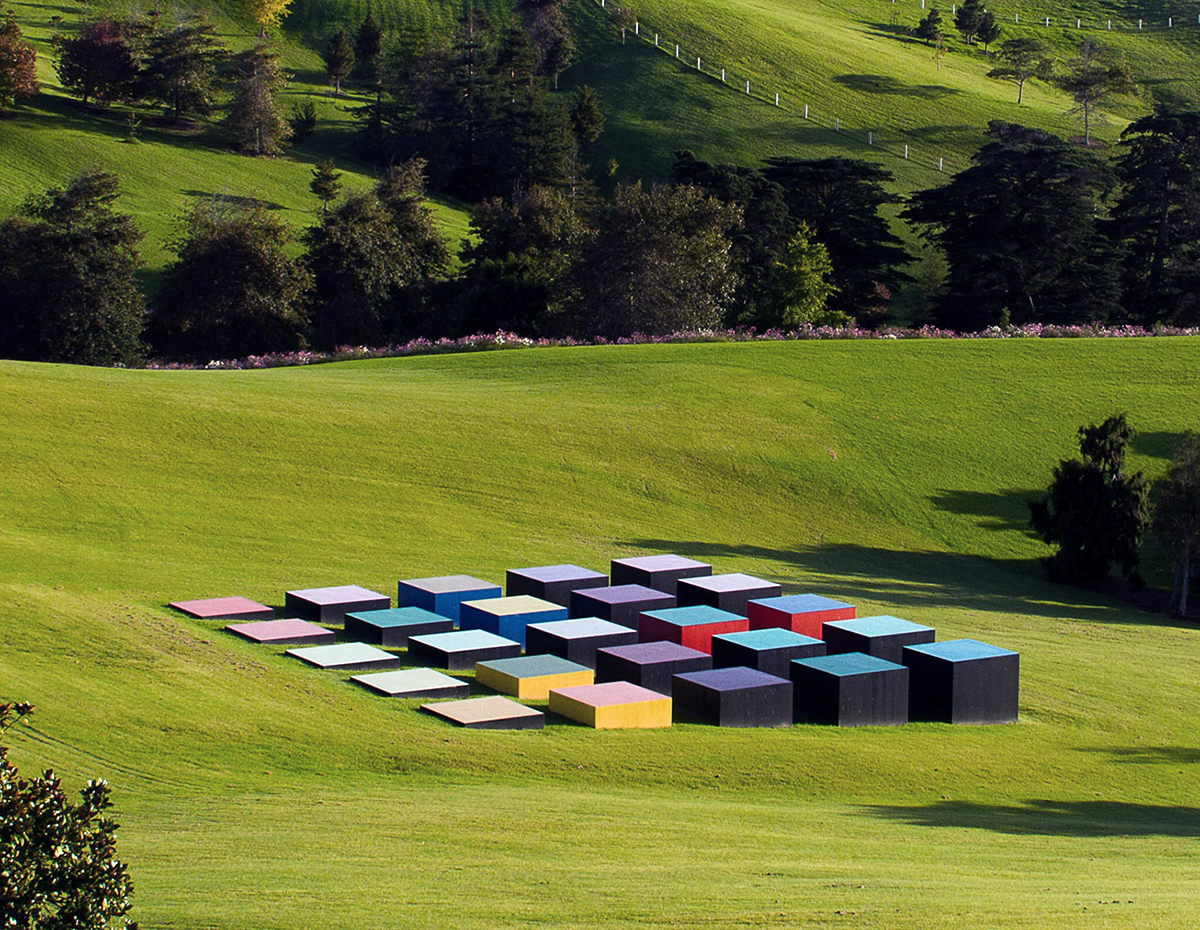 In times of economic and political turmoil, people also turn to nature, which is probably why this week we found ourselves fantasizing so hard about this place — the Gibbs Farm sculpture garden in New Zealand — after seeing it photographed by David Hartley for The Design Files. Sure, we have Storm King an hour and a half away from us in NYC, it's just not as far away from the hell that is our country's situation right now.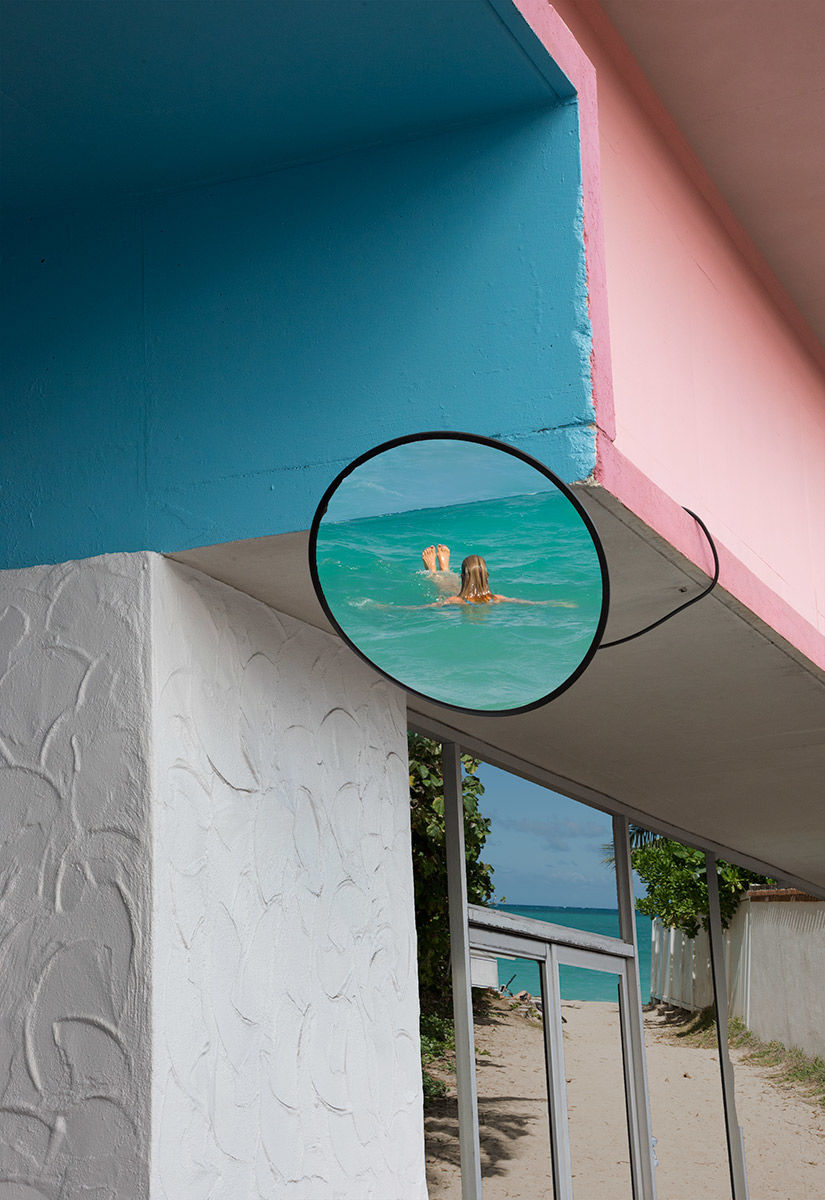 Escapism is a key theme in the work of photographer KangHee Kim, the subject of a nice profile on Artsy earlier this week. Kim — who exhibited at Rachel Comey's Nolita boutique as part of our Sight Unseen OFFSITE show last year — is a South Korean immigrant grounded in the U.S. due to her DACA status, so she conjures faraway places in her work instead.