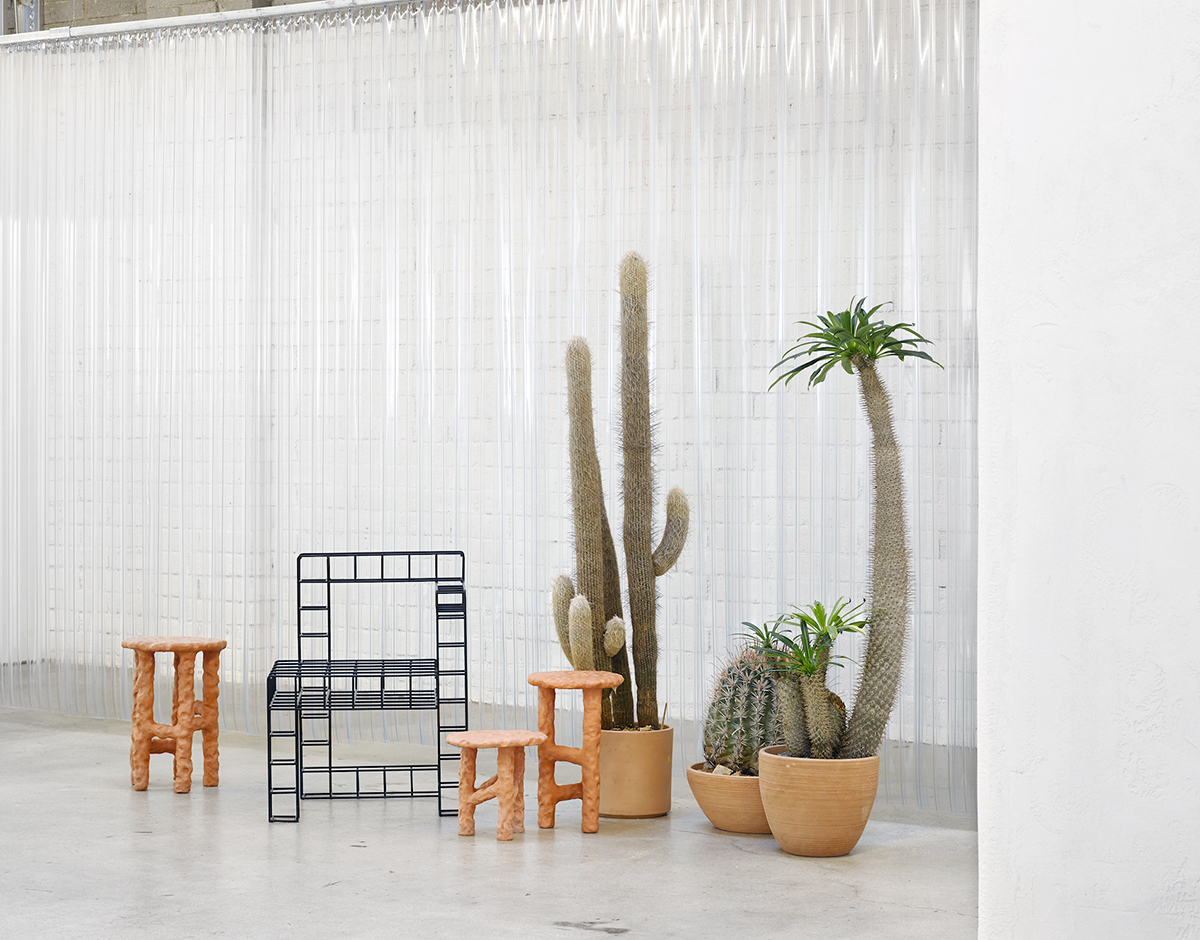 A weekly Saturday recap to share with you our favorite links, discoveries, exhibitions, and more from the past seven days. This week: one epic red-glass dining table, two Max Lamb sightings, and three drop-dead beautiful store interiors, including the new Phillip Lim in L.A. (above).
Interiors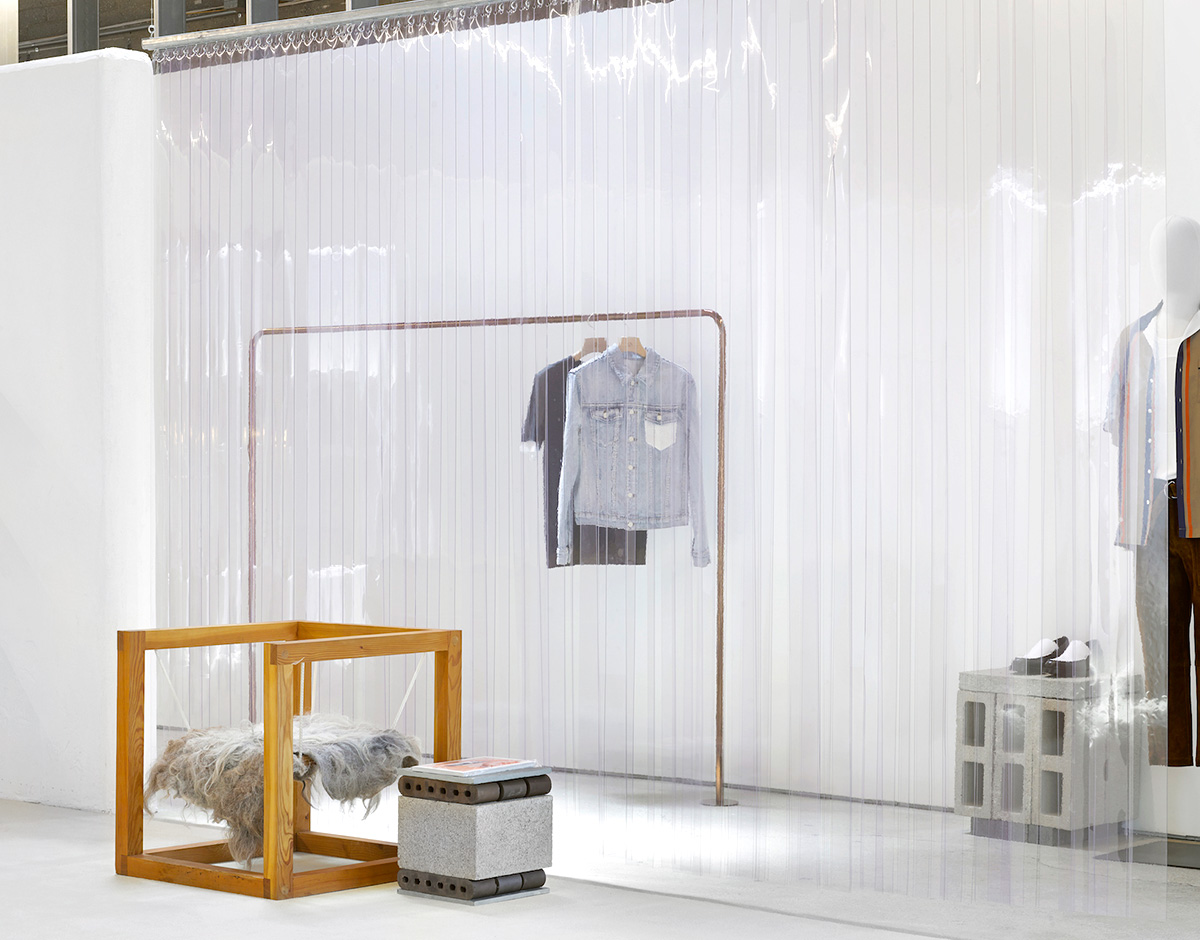 Fashion designer Phillip Lim's past stores have always been designed by talents like Leong Leong and Schemata, but we were particularly excited to see the brand's new outpost in LA's Arts District, by Kate McCullough and MR Architecture+Decor. Possibly because the fuzzy RO/LU chair pictured above was part of our very first Noho Design District in 2010, and the Chris Wolston terra cotta stools at top made their first appearance at our first OFFSITE show in 2014? #alwaysfirst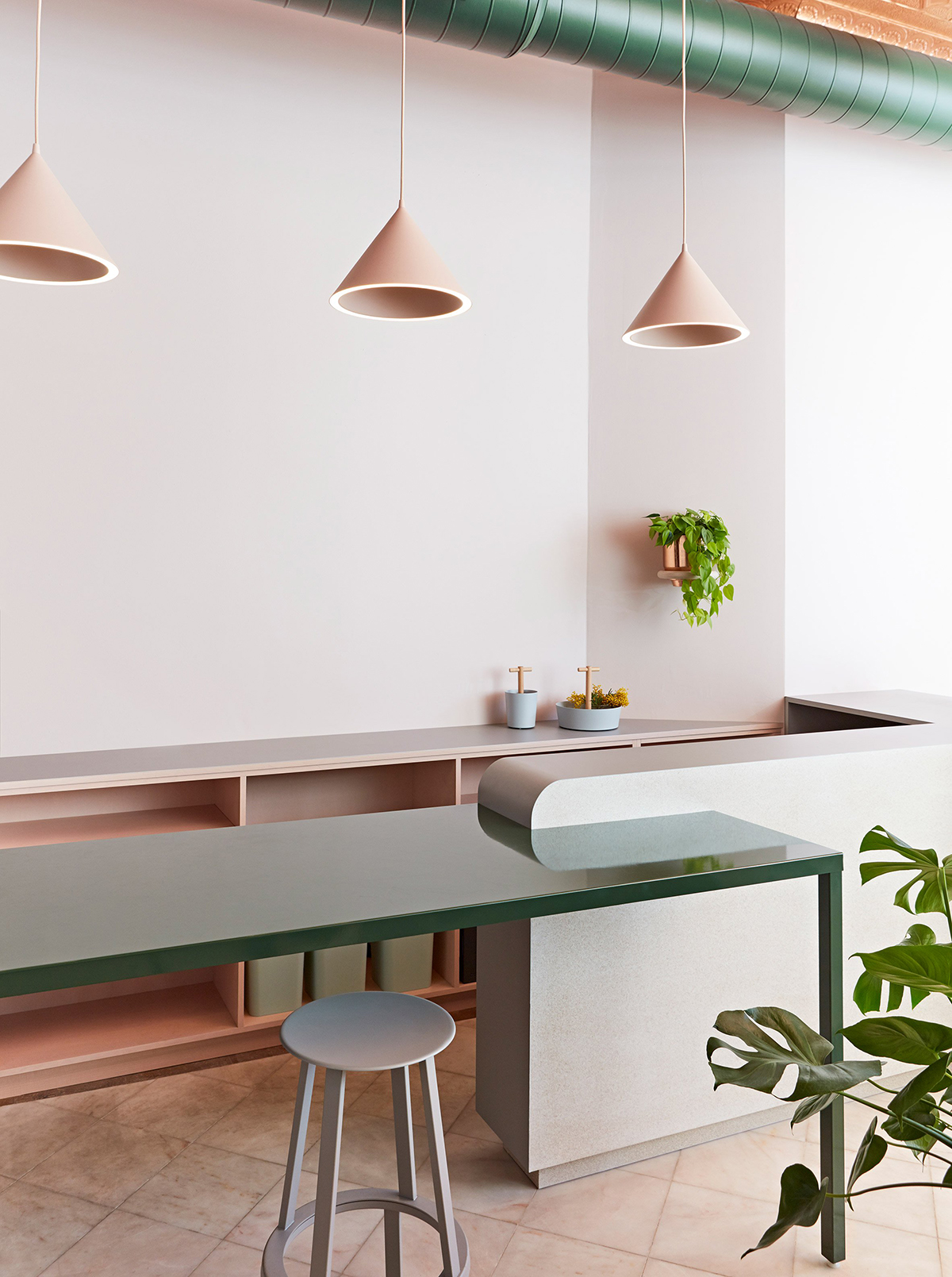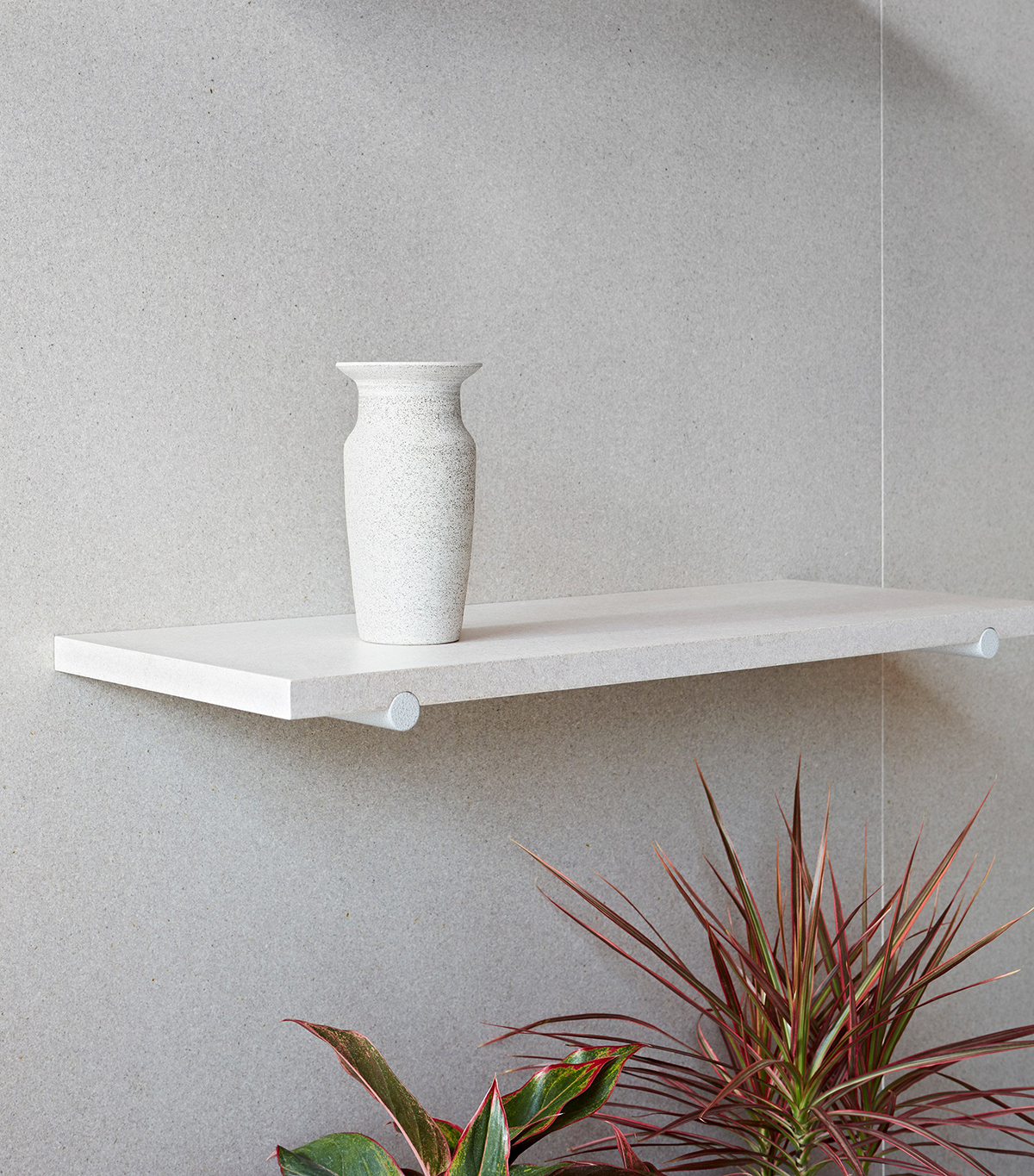 The two images above are of a pretty new flower shop in Toronto designed by fave Canadian studio MSDS, which we spotted on Dezeen this week.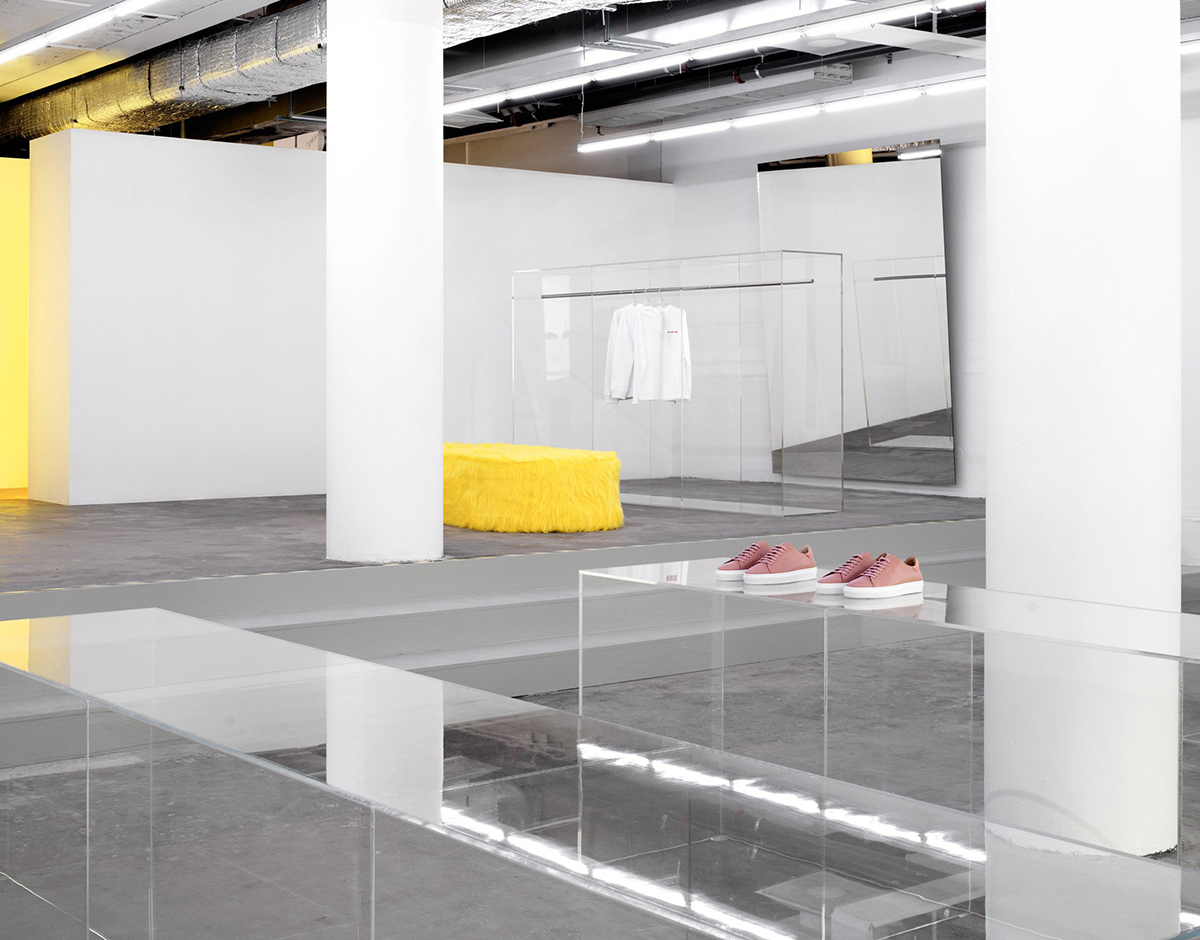 In Stockholm, Christian Halleröd has designed this store for Axel Arigato that backs up our assertion that transparency is one of the top interior trends in 2017. Also, the furry yellow poofs are epic.
Exhibitions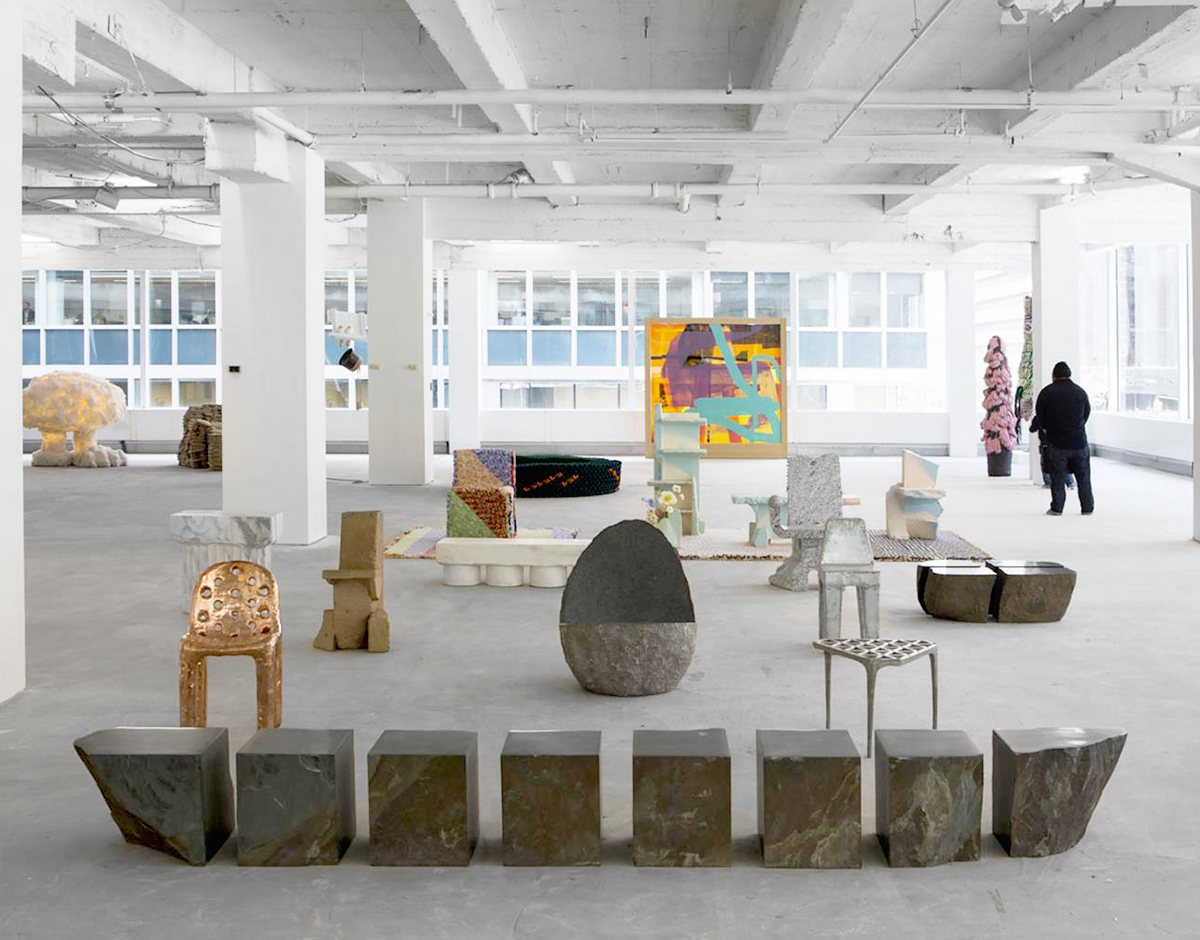 As if the combo of Maccarone, Johnson Trading Gallery, and Salon 94 (the latter two of which recently joined forces as Salon 94 Design) weren't good enough, the power trio's current exhibition Midtown enjoys as its venue an empty floor of the Lever House in the Manhattan neighborhood its named for, with wraparound views — and a roster that includes Max Lamb, Gaetano Pesce, Alex Hubbard, Oscar Tuazon, Sarah Lucas, and dozens more art and design influencers. On view through June 9.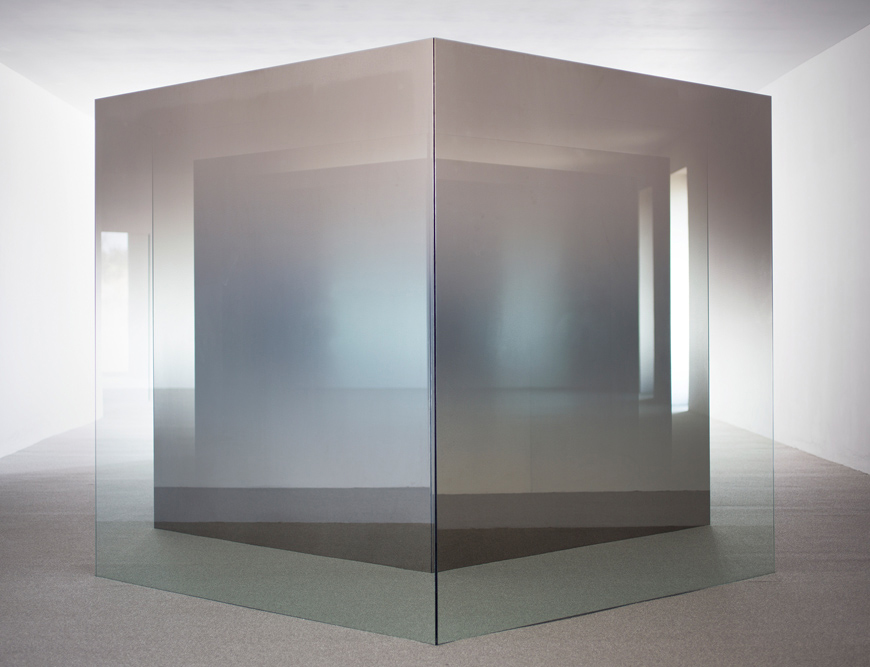 We cannot imagine the day when there will be a Larry Bell exhibition that we will not jump at the chance to feature. This one's on view at White Cube until June 18, and features both glass sculptures as well as works on paper. So gorge.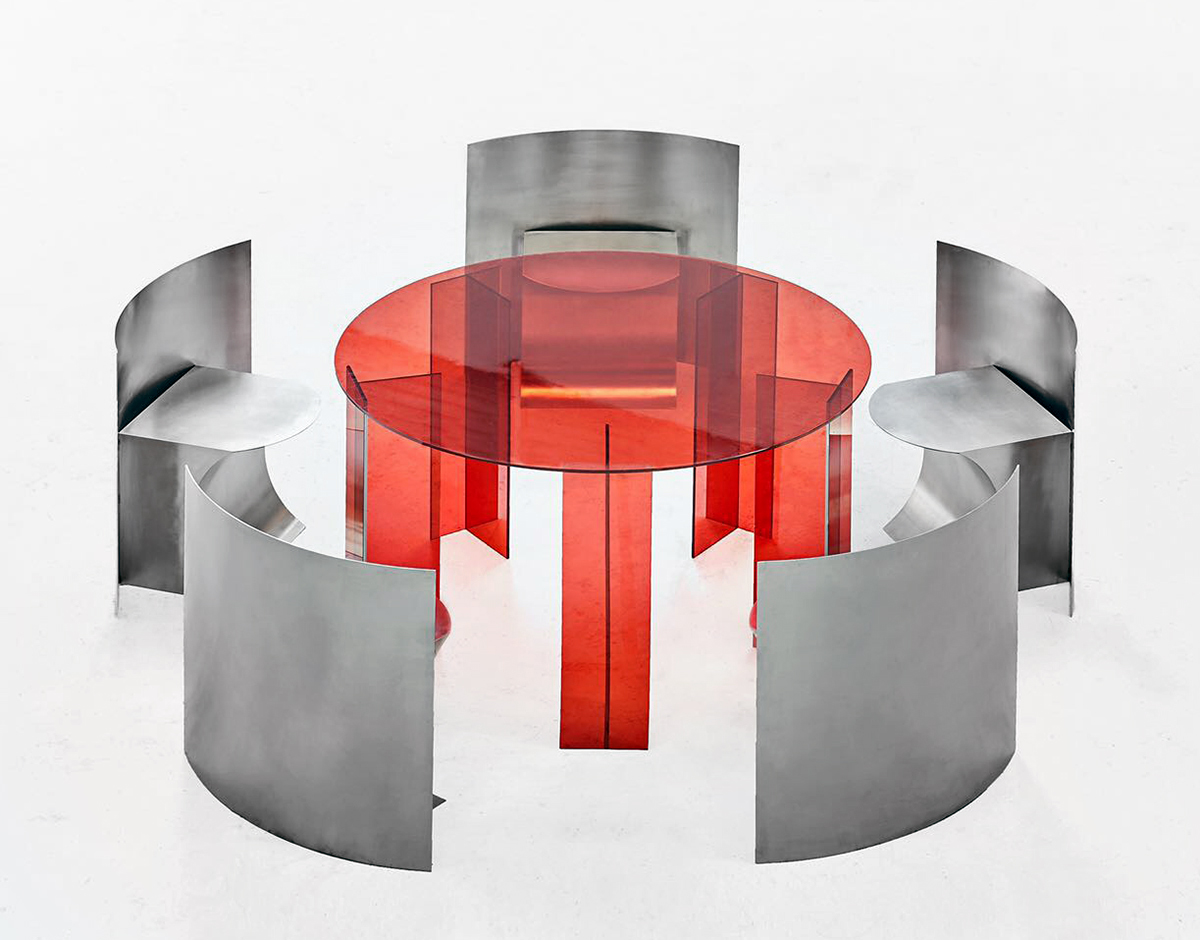 In last week's Saturday Selects, we published photos of the first-ever Nomad Monaco design fair, which took place in the stunning Villa La Vigie. But we didn't yet have images of this looker, a new table and chairs set by Guillermo Santoma for Etage Projects — that red-glass table!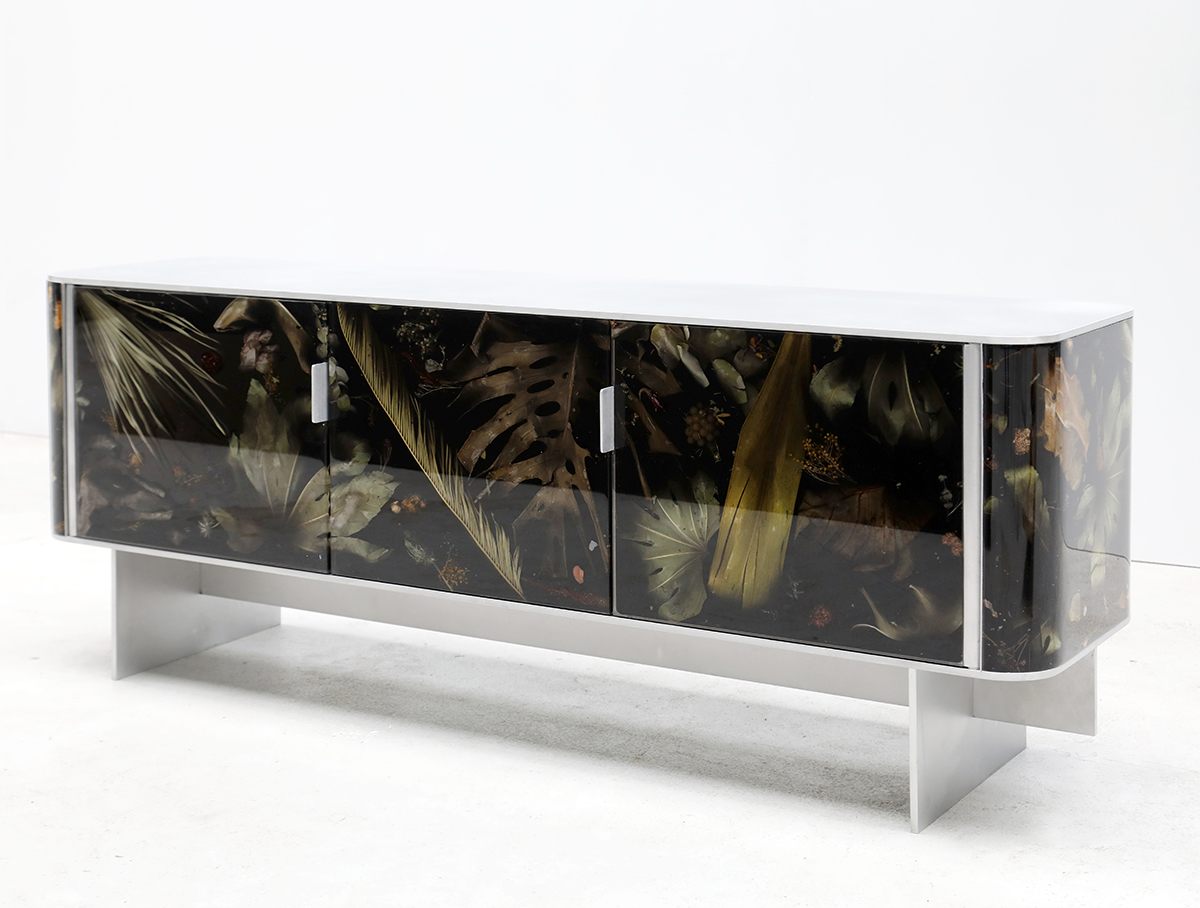 The London designer Marcin Rusak — known for making furniture out of flowers embedded in black resin — is having his first U.S. solo show at Twenty First Gallery, on view until June 16. He's debuting two new pieces, a sculpture and this sinuous sideboard cabinet — those are actual leaves in there, fyi.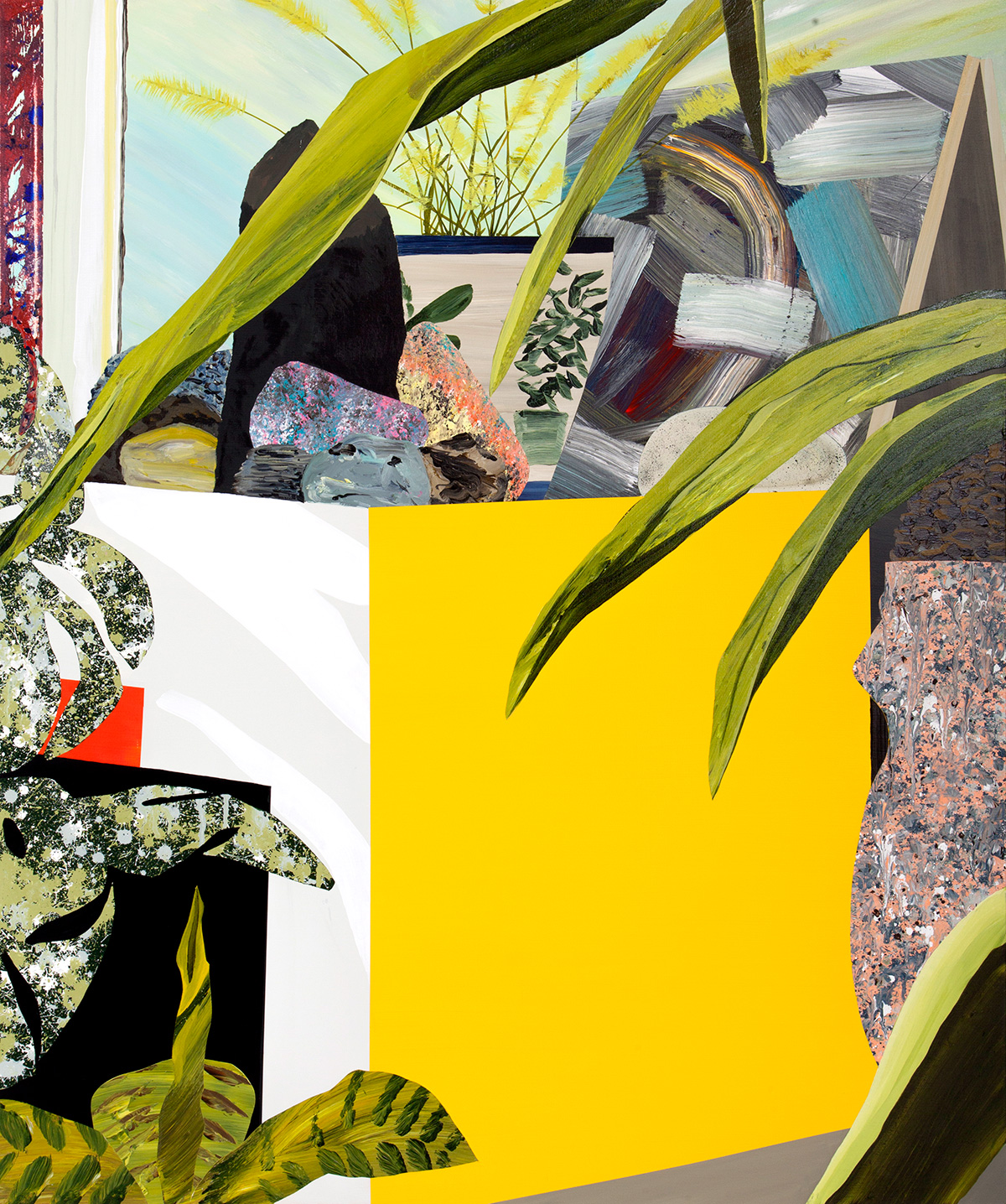 This, on the other hand, is just a painting of leaves — it's one of Paul Wackers's newest paintings, part of his solo show that opened this week at Morgan Lehman Gallery in New York.

Cody Hoyt also opened a show this week in New York, at Patrick Parrish gallery, called Mad Maps— a reference to the degree of chaos involved in building his patterned stoneware vessels.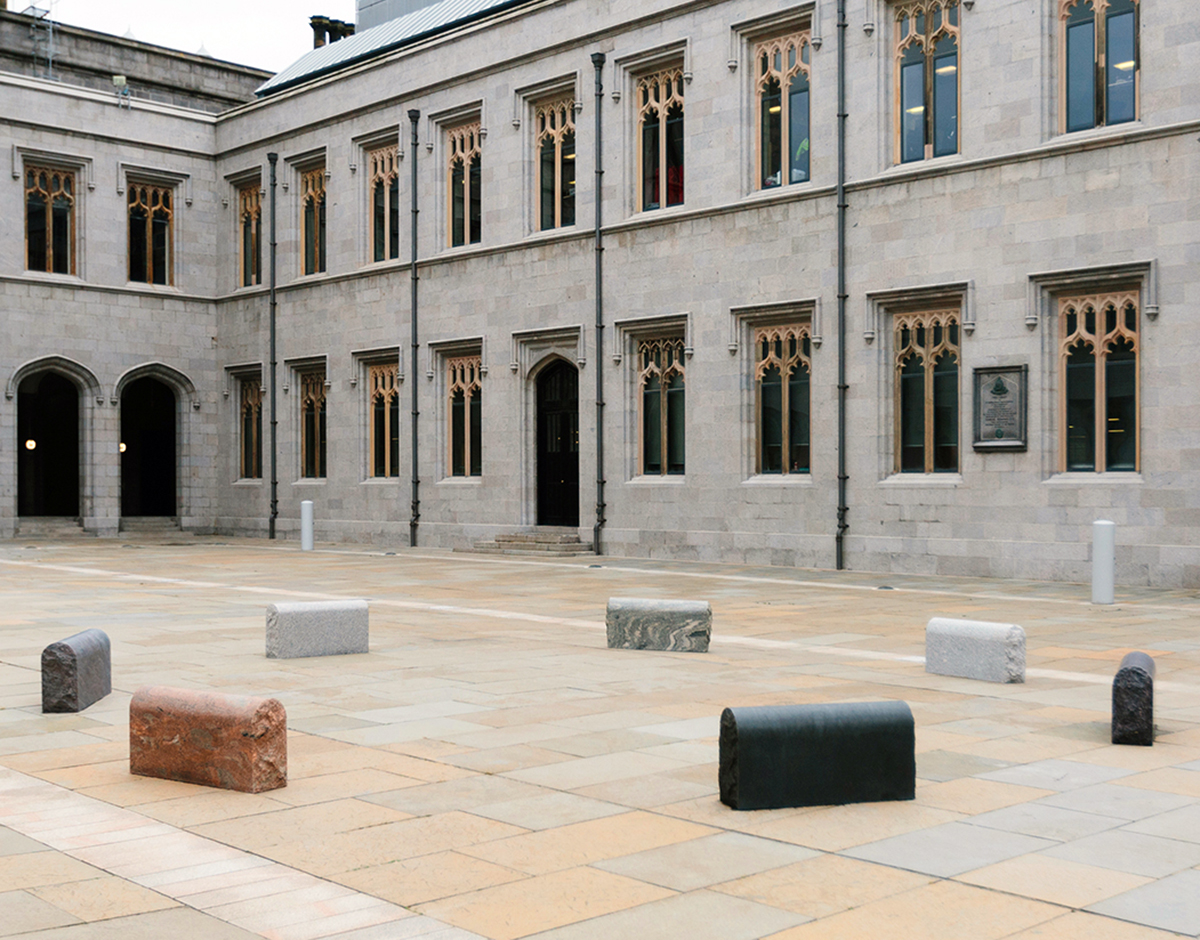 There was exactly no chaos involved in the making of Nick Ross's latest project, the Doric Boule — he took granite chunks from around the world, precision-shaped them into seven benches, and installed the benches in the courtyard of the Aberdeen city council in Scotland as part of the city's annual Look Again festival.
Discoveries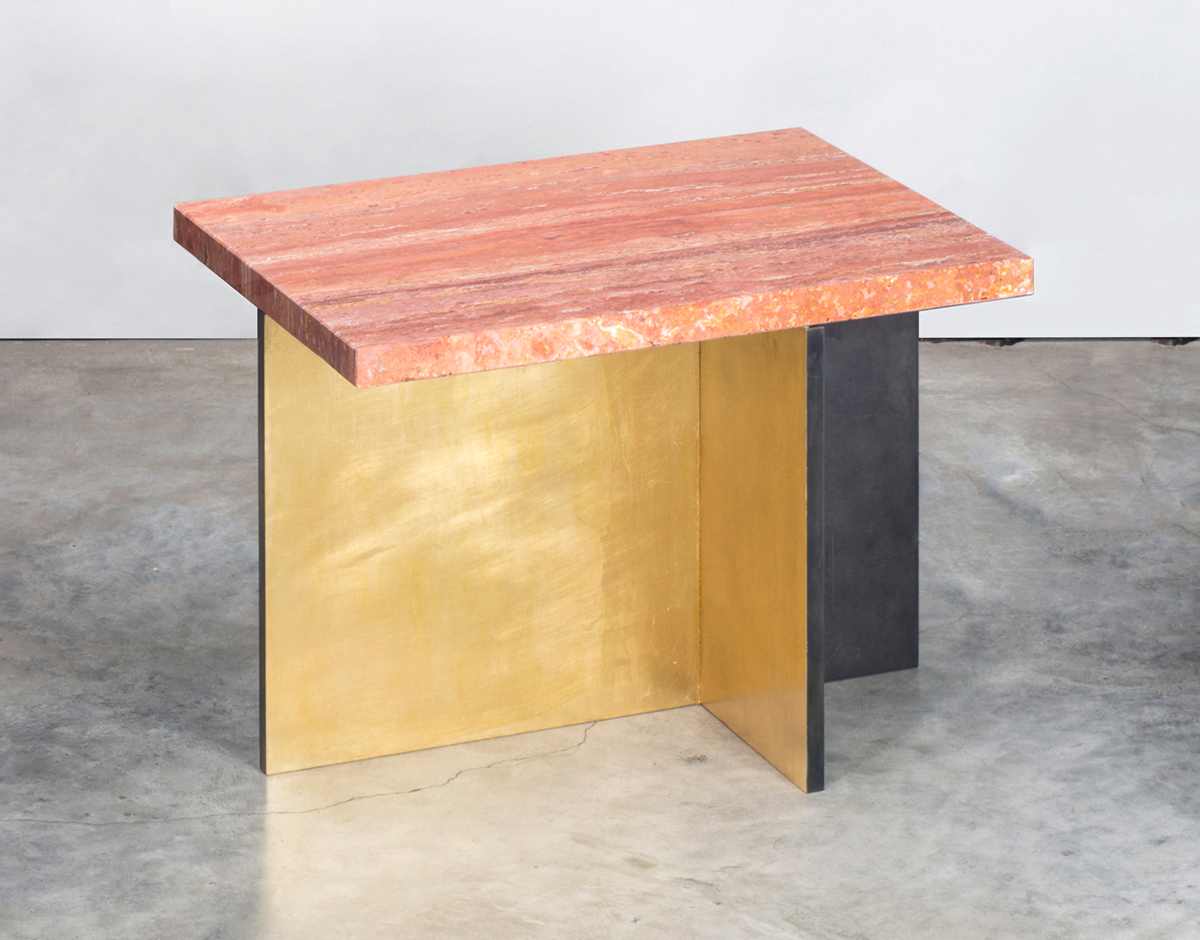 A late-breaking Milan fair release we missed: this little stone and steel coffee table by Cartabianca.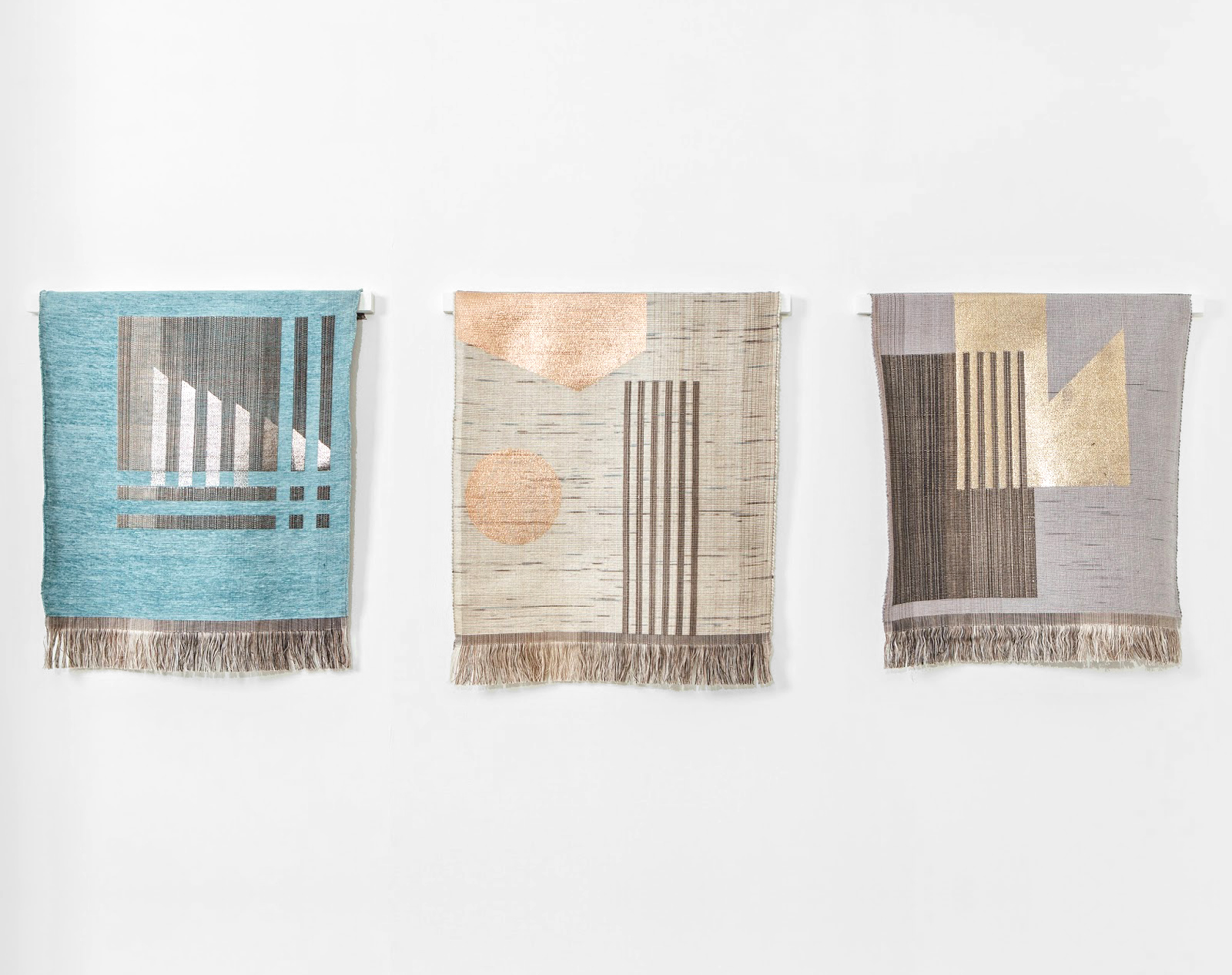 Even older: a trio of woven and printed textiles that were the 2015 Plymouth College of Art graduation project of Zoe Acketts. Don't even remember how we stumbled onto these, but they sure are pretty.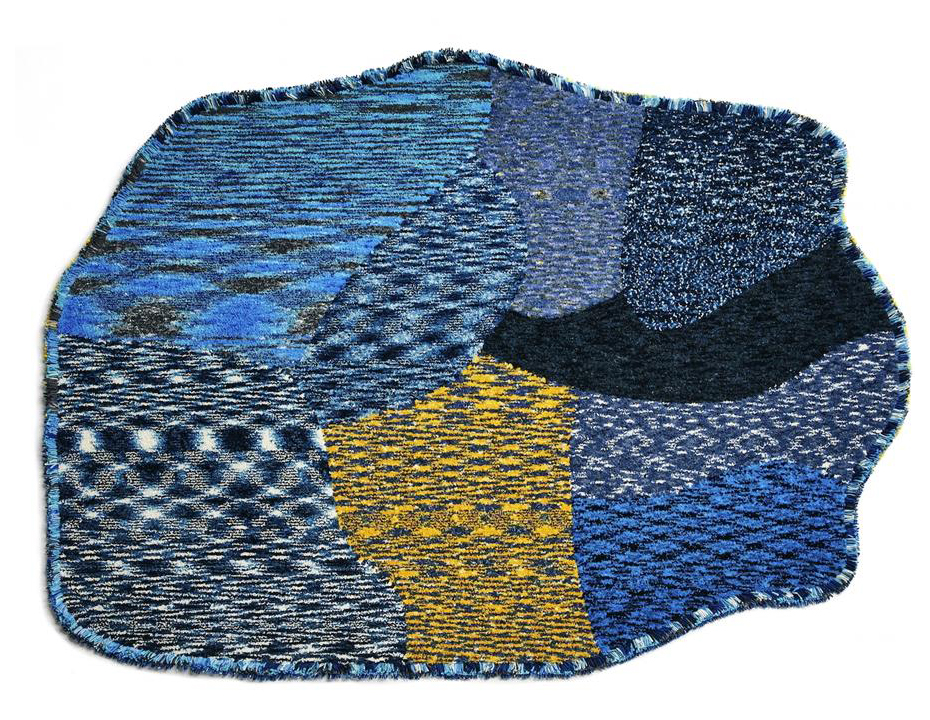 We saw — and loved — the Madison Avenue Acne store designed by Max Lamb last fall, but one element was rather hard to see in the interior photos: the custom rugs Lamb designed and had fabricated by Kasthall. This week we got ahold of the image above, and thought we'd take a moment to do the overlooked accessory justice.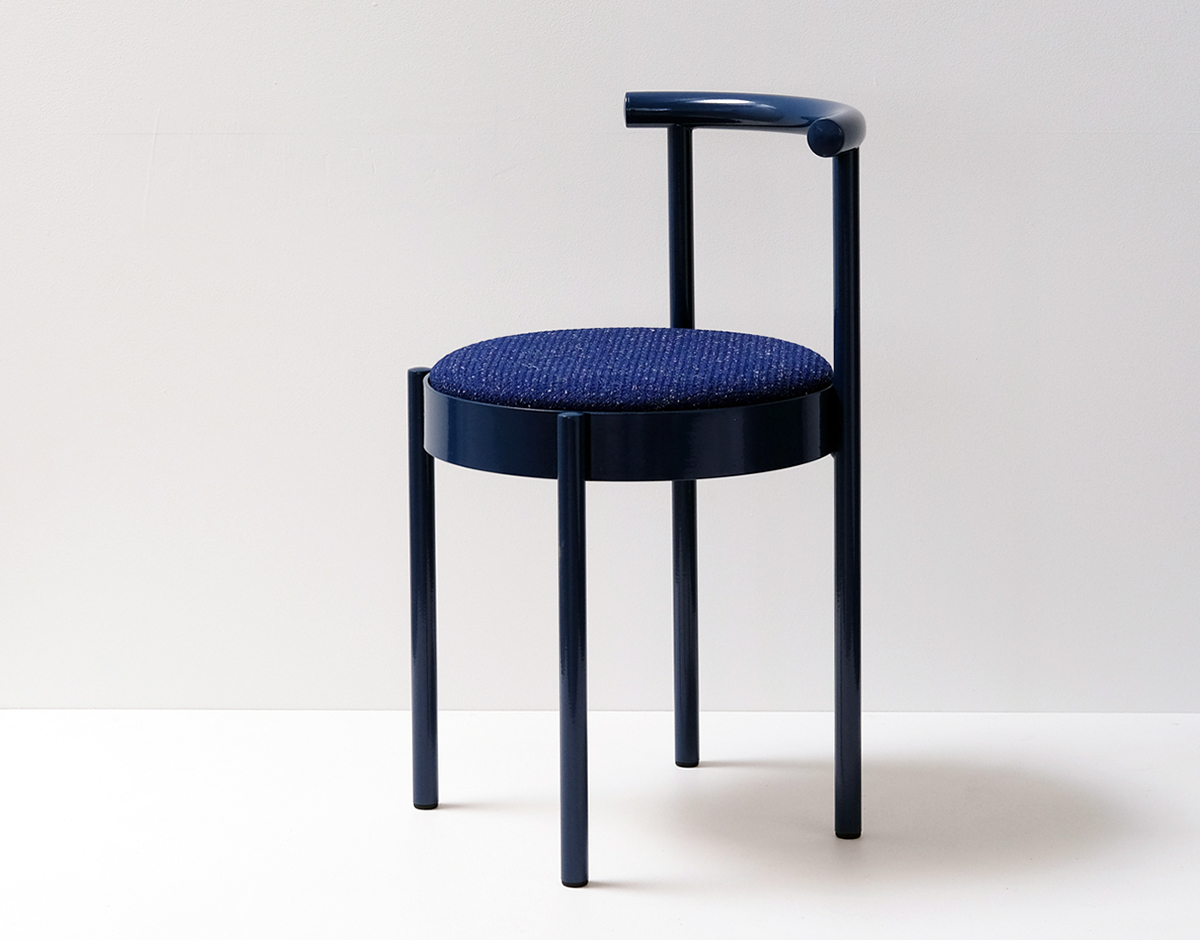 Daniel Emma's Soft Chair was originally shown both as part of a special project for COS and in the duo's Asian-influenced collection last year, but now they've released a commercial iteration of the design that's available to purchase in their online shop in six different colors.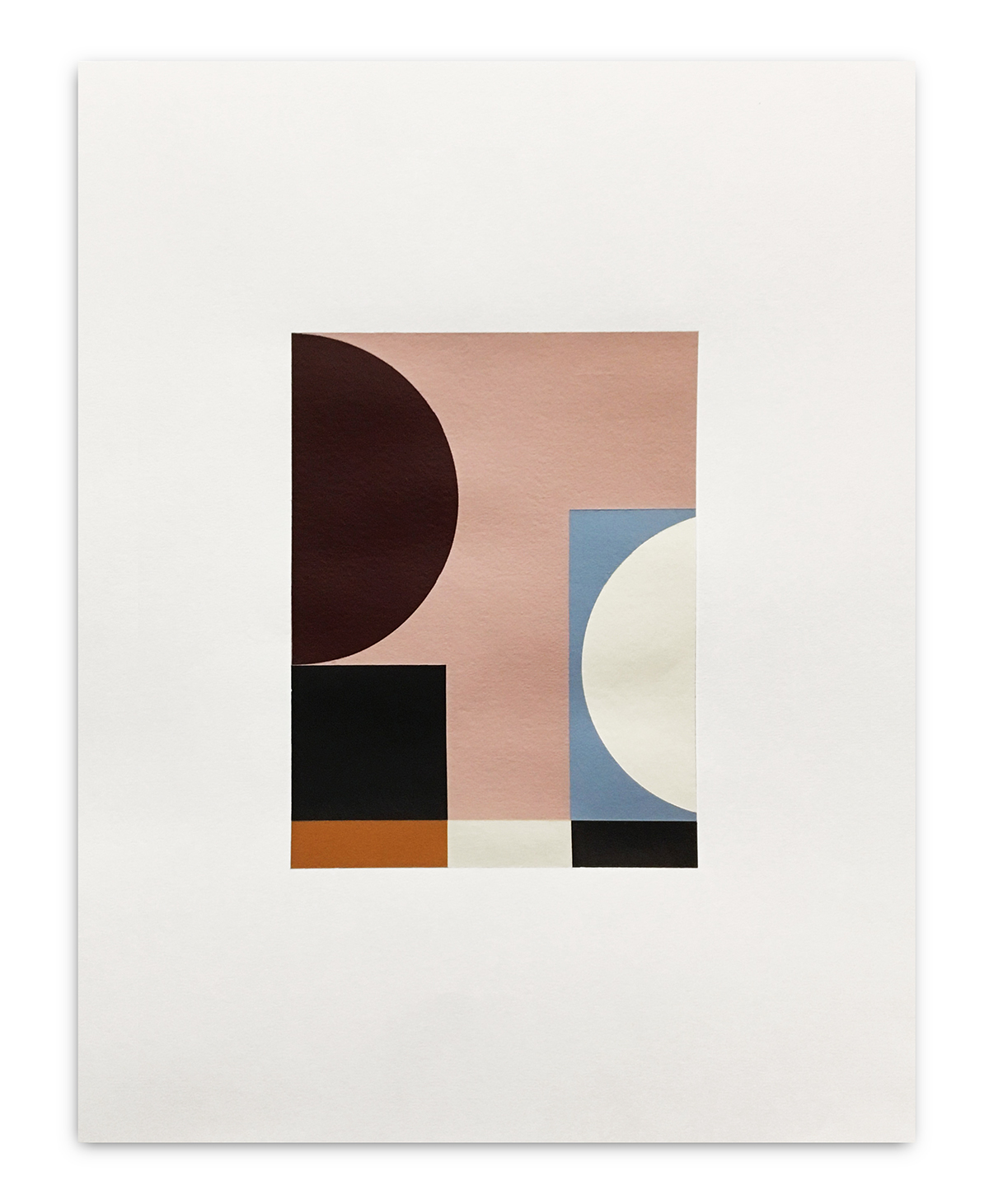 A piece from the latest series of works on paper by Senem Oezdogan, whom we featured in detail last year — created during a recent residency at Canal Street Market. The piece above is available for purchase on Uprise Art.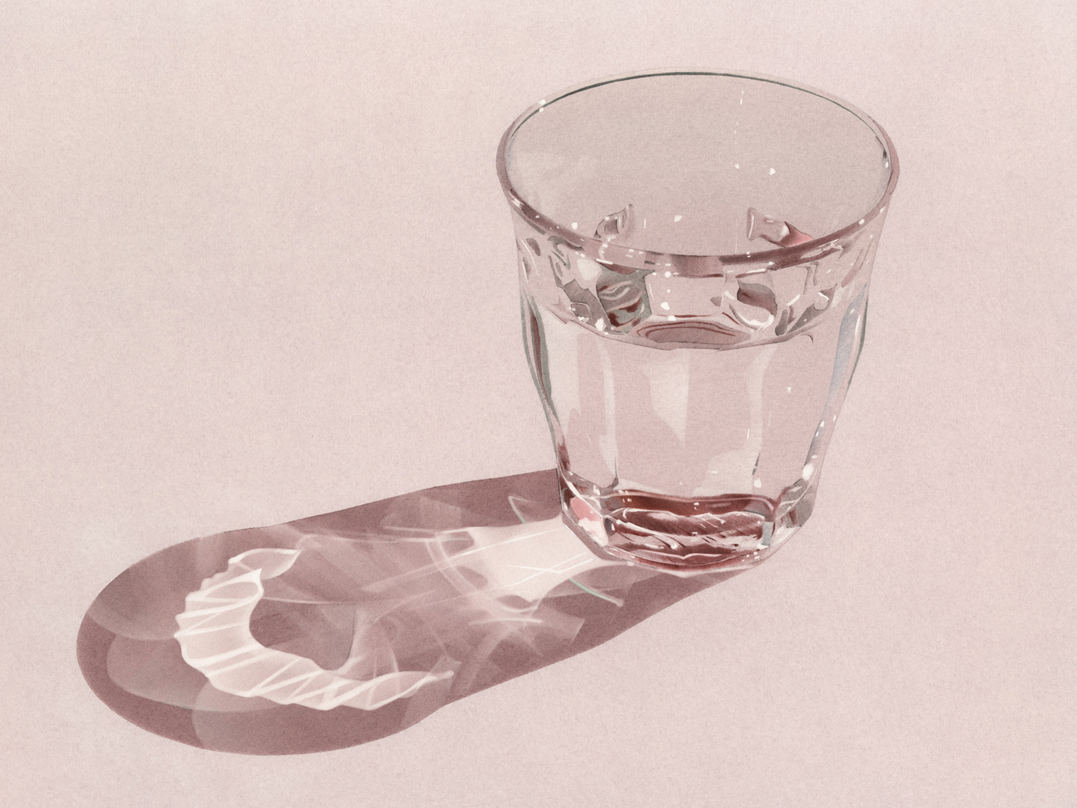 The Yorkshire-based photo-realistic painter Anna Roberts sent us her latest work this week, which is so simple but so nice. The girl's got skills.
Links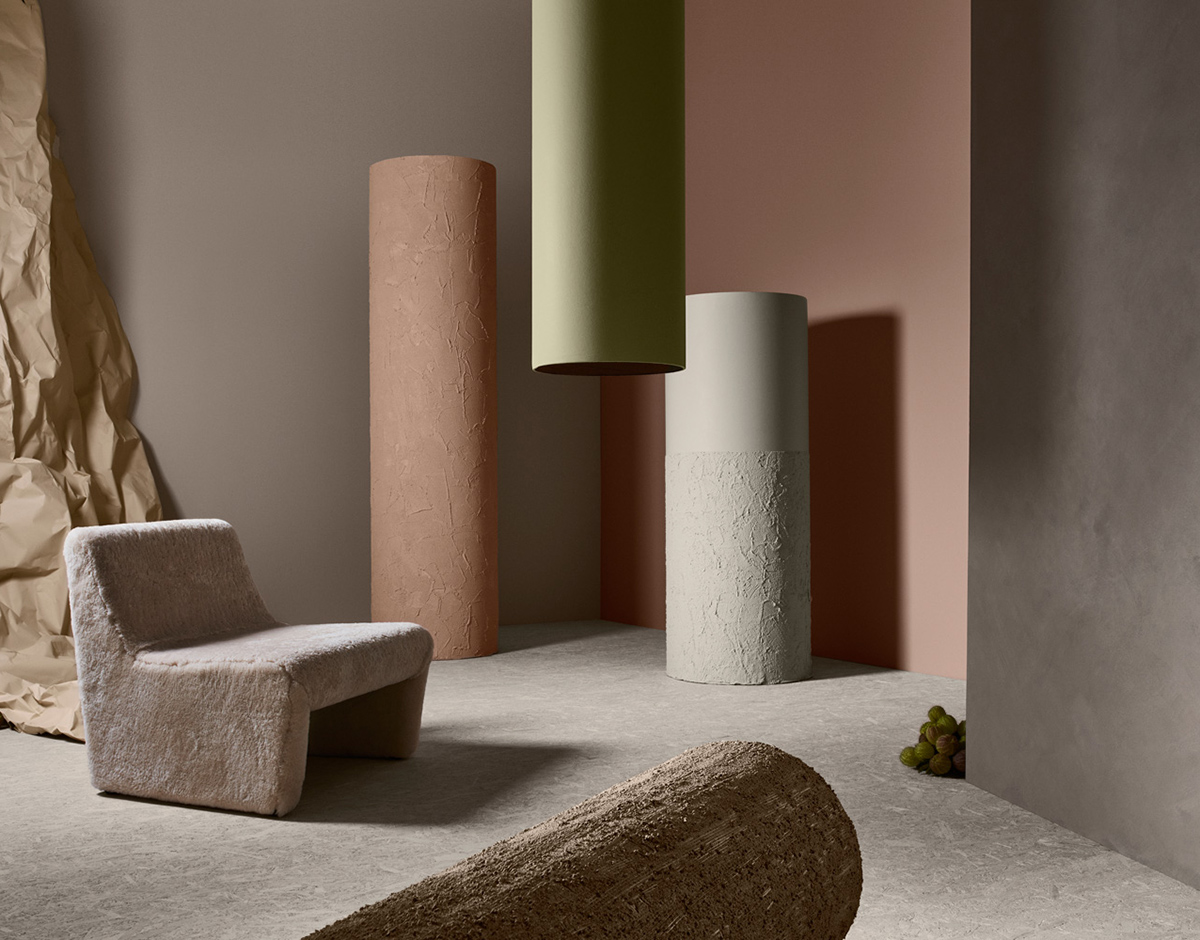 Paint brands normally spend all their time desperately trying to appeal to the masses, at least in America, so we applaud the Australian arm of paint giant Dulux, which recently teamed up with Melbourne stylist Heather Nette King to produce a color trend forecast for 2017 that looks like a series of spreads from Wallpaper magazine. See the rest of the stunning images on Trendland.