05.15.17
With Sight Unseen Presents, We're Helping Design Week Take Over New York
By all accounts, design week in New York has grown by leaps and bounds over the past few years, thanks in large part to events like ours. But to us, it was still missing that all-encompassing, can't miss, cultural takeover feeling you get whenever Fashion Week happens in New York. And so this year — in addition to OFFSITE — we decided to launch the first annual Sight Unseen Presents, an event series meant to increase the visibility of New York Design Week by activating a dozen retail spaces and restaurants throughout the city with design content and programming. The participants — whose projects and installations are featured in the pages of an accompanying magazine, available for free in each of the venues and at OFFSITE — occupy the increasingly intersecting worlds of fashion, food, and design, and represent the more holistic, inclusive attitude towards design that Sight Unseen has always championed. Participating projects include an all-pink design exhibition in the basement of Coming Soon, a special Vasa-inspired Sight Unseen manicure available at Paintbox, a new peppermill for sale at Dimes, and a CHIAOZZA-curated group exhibition around the theme of Piles, Stacks, Lumps and Mounds, on view at Canal Street Market.
Sight Unseen Presents launches tomorrow and runs through May 23. We're publishing a handy guide to the events today, and we'll be excerpting some of our favorite moments from the magazine this week. But be sure to pick a copy around town and Instagram your favorite images using this downloadable image guide and the hashtag #sightunseenpresents. Special thanks to our partners in the 2017 event, Breather and Kasthall. See you around town!
Anthom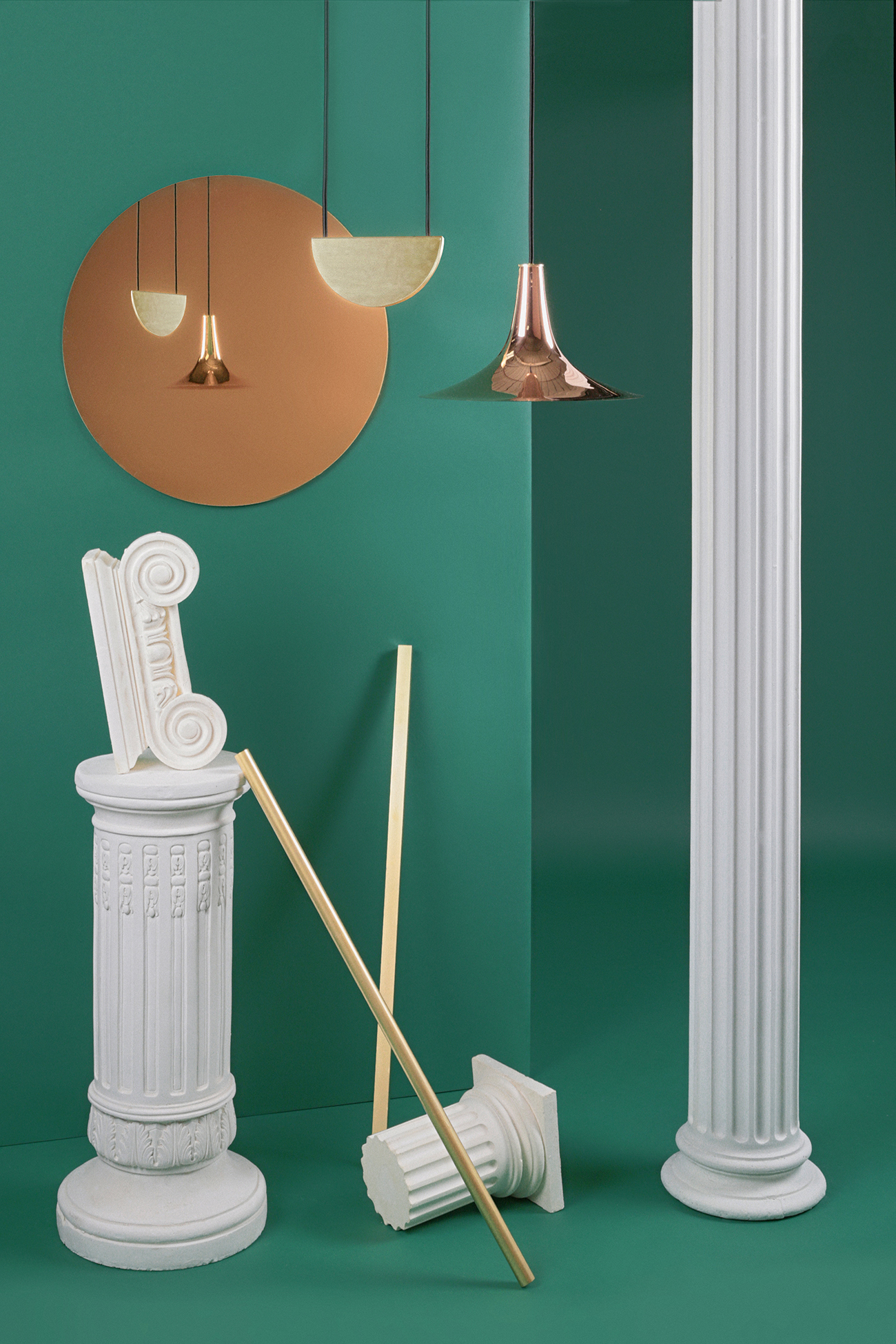 25 Mercer Street
New York, NY 10013
Monday to Saturday: 11am-7pm
Sunday: 12pm-6pm
Building on Justin Donnelly and Monling Lee's background as architects, "Architecture Parlant" is a dialogue with classical architectural forms. In conjunction with a suite of Donnelly's lighting, the installation at Anthom transforms historical shapes, surfaces, and textures into a changing landscape of color and figure. (Photo © John Li)
Canal Street Market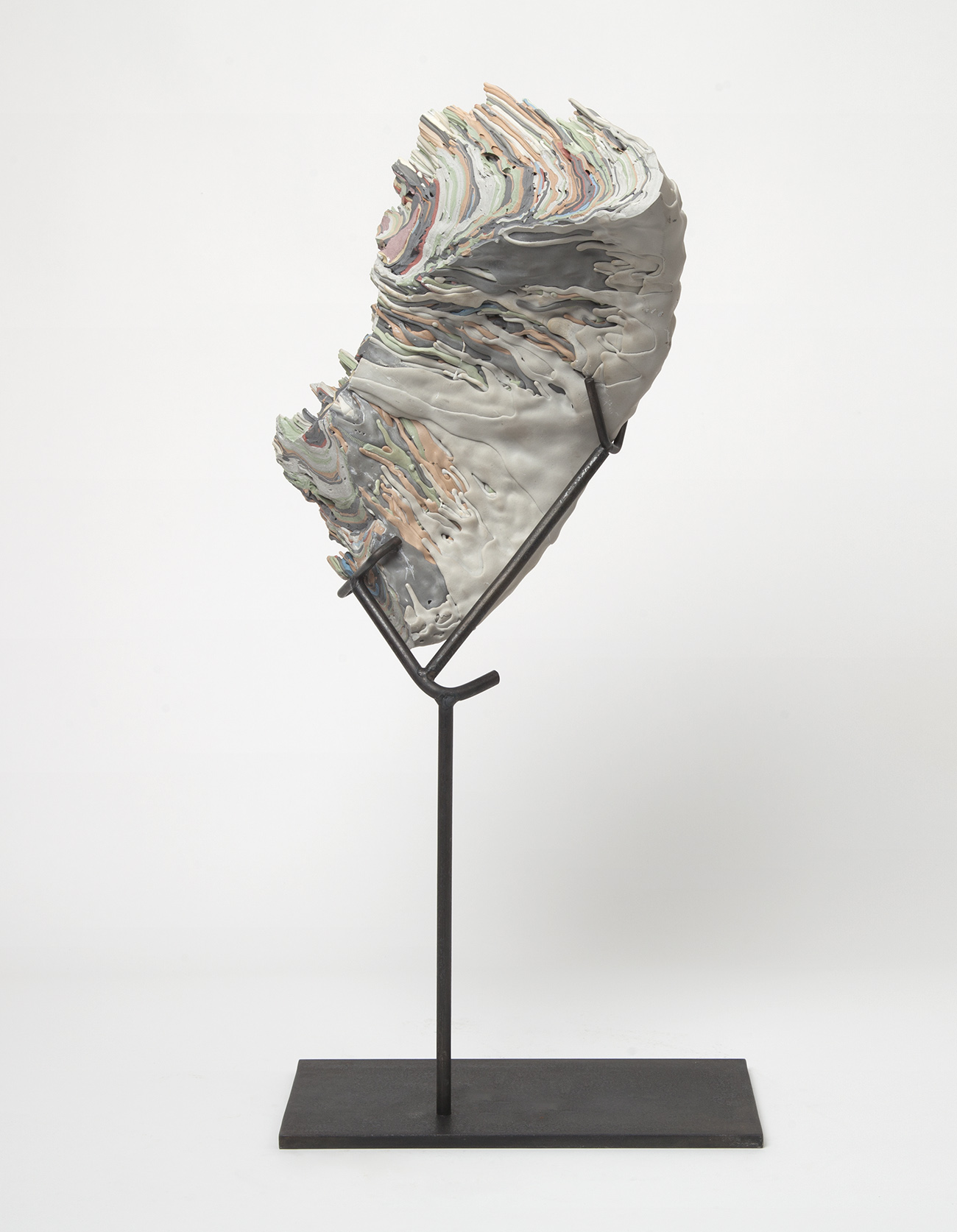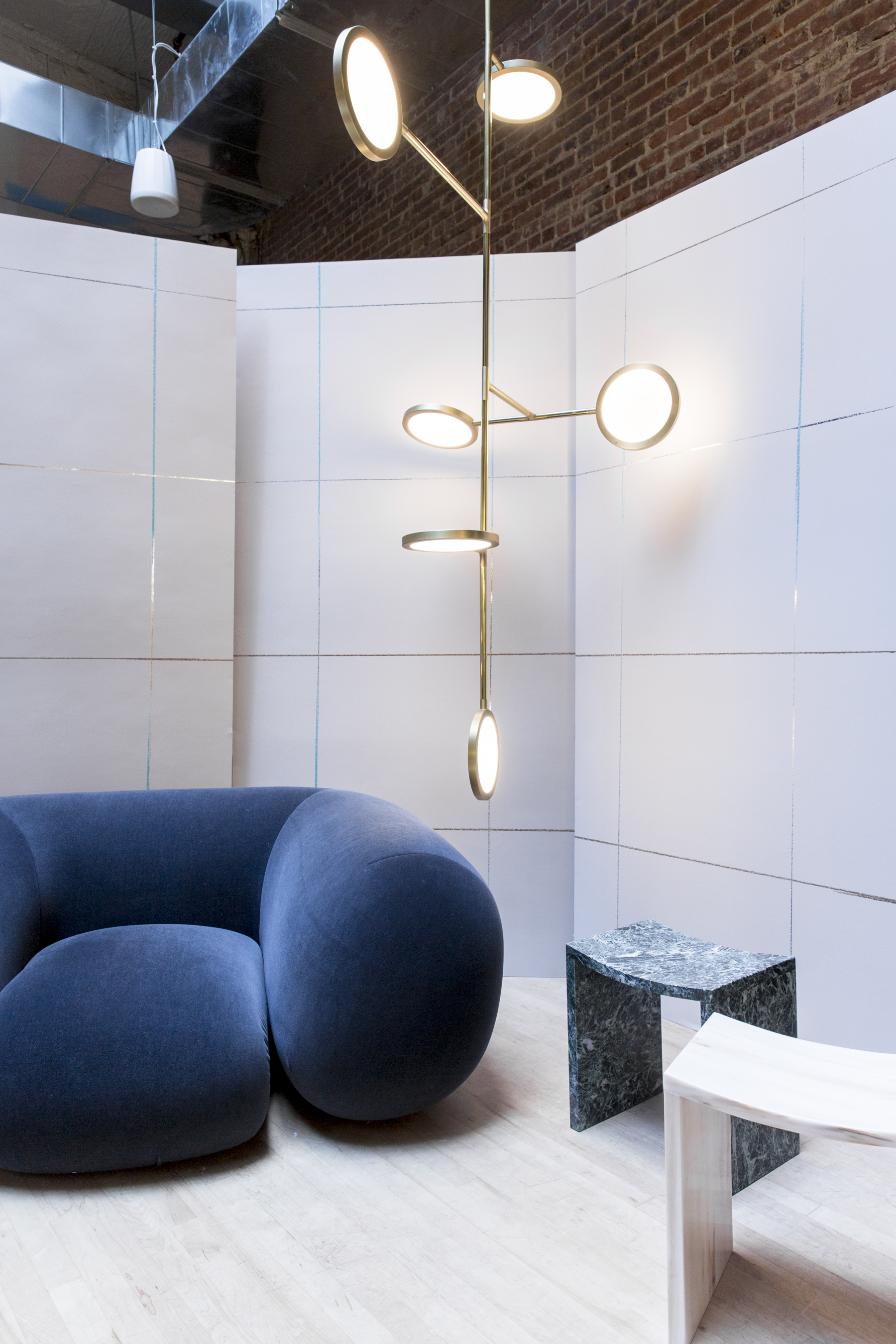 265 Canal Street
New York, NY 10013
Monday to Wednesday: 11am-7pm
Thursday to Saturday: 11am-8pm
Sunday: 11am-6pm
A CHIAOZZA-curated show at Canal Street Market includes works by designers and artists responding to the idea of Piles, Stacks, Lumps and Mounds. In addition, Matter has curated Rest Stop, an interactive design lounge featuring works by &tradition, Objects of Common Interest, Established & Sons, Matter Made, and Calico Wallpaper x Ana Kras, presented by Extell's One Manhattan Square.
Coming Soon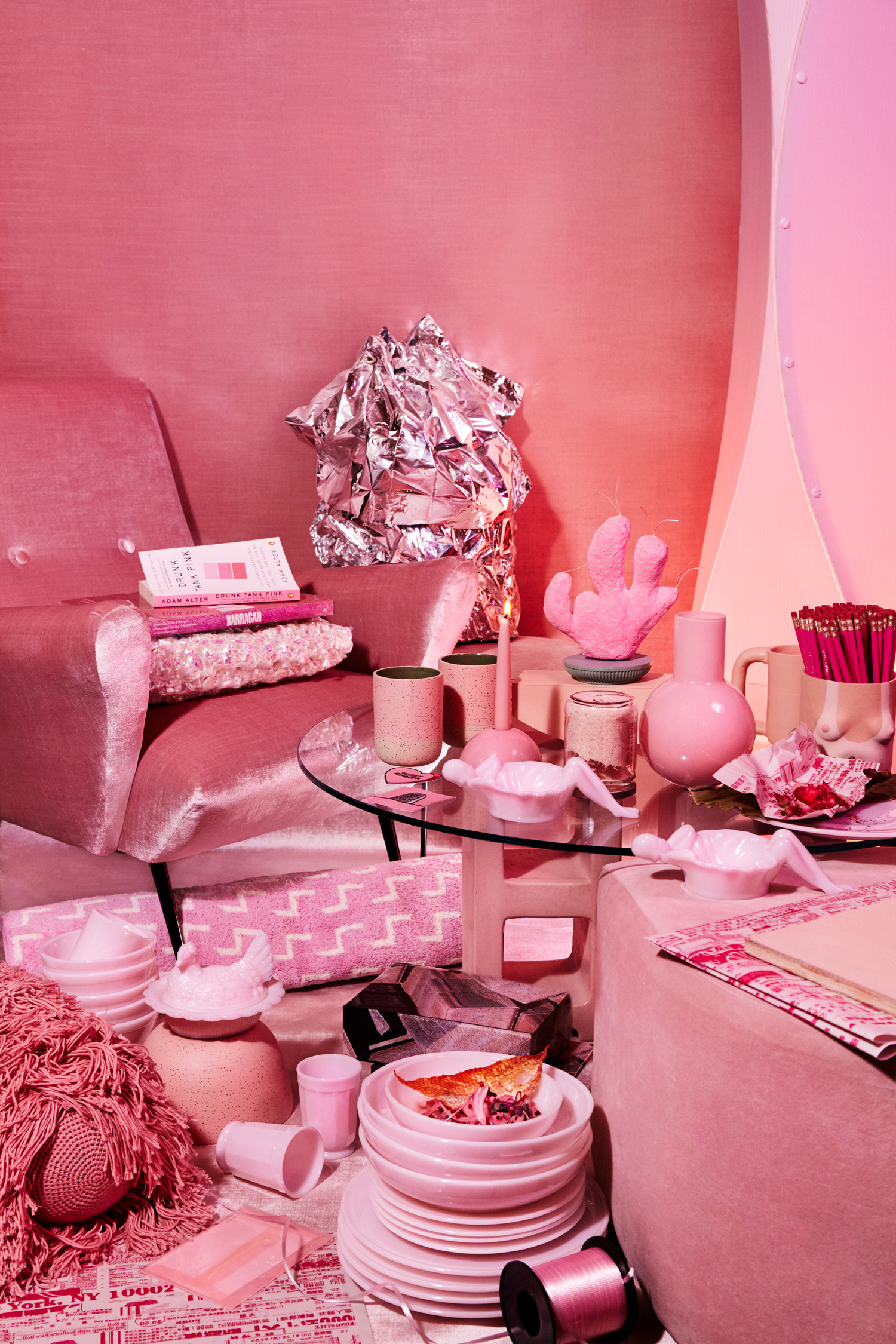 37 Orchard Street
New York, NY 10002
Monday to Friday: 12pm-7:30pm
Saturday to Sunday: 11am-7pm
With "Drunk Tank Pink," Coming Soon is attempting to redeem pink from its current "millennial" associations, and presenting the hue in all its historical and contemporary implications. Including a new light by The Principals, an installation by Grace Villamil, a rug by Cold Picnic, posters by Alex Proba, sculptures by CHIAOZZA, and various vintage finds. (Photo © Pippa Drummond)
Creatures of Comfort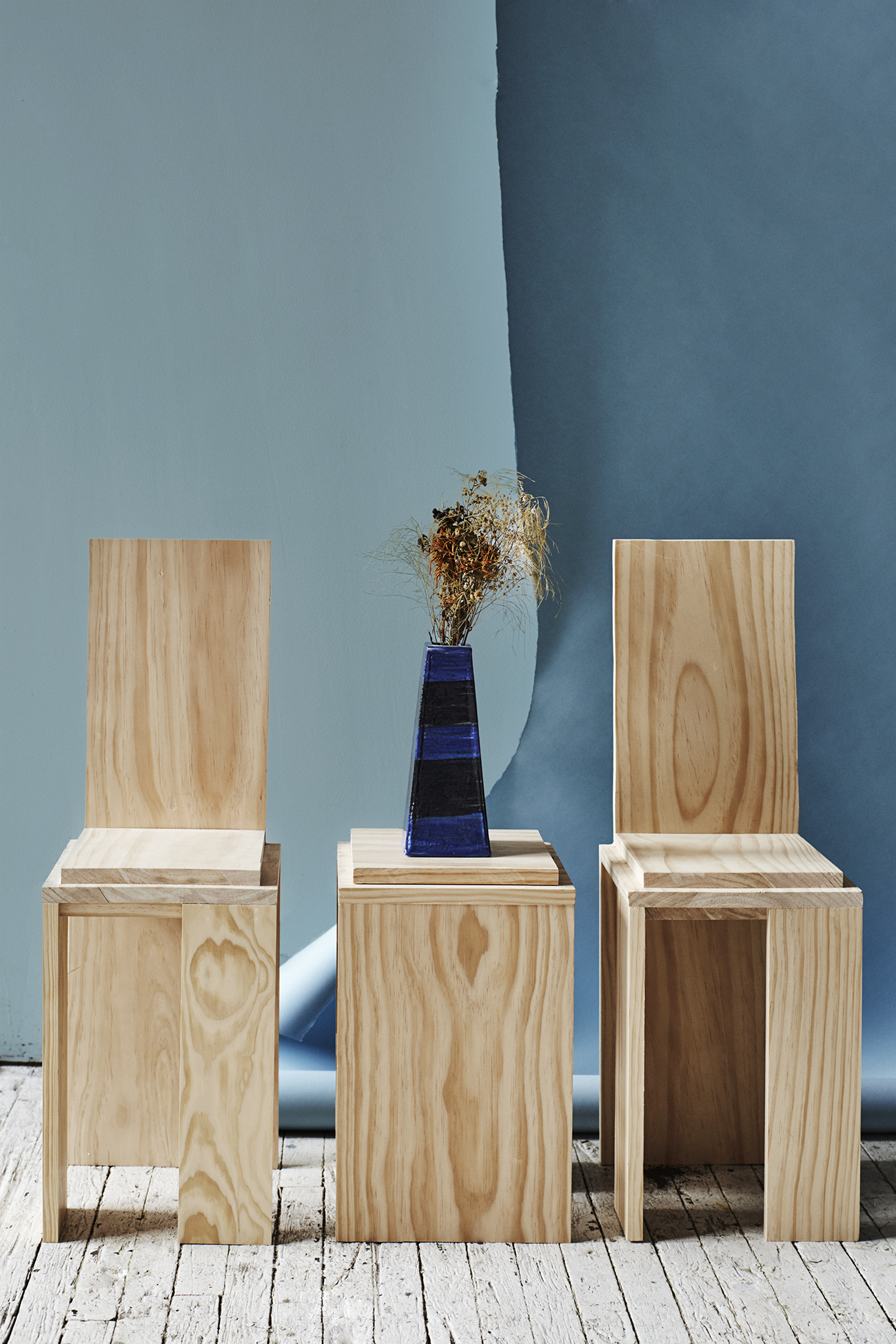 205 Mulberry Street
New York, NY, 10012
Monday to Saturday: 11am-7pm
Sunday: 12pm-6pm
An exhibition of modular wooden furniture and lighting by Brendan Timmins, with pops of color, stripes, and details that coincide with Creatures of Comfort's SS17 collection. (Photo © Pippa Drummond)
Dimes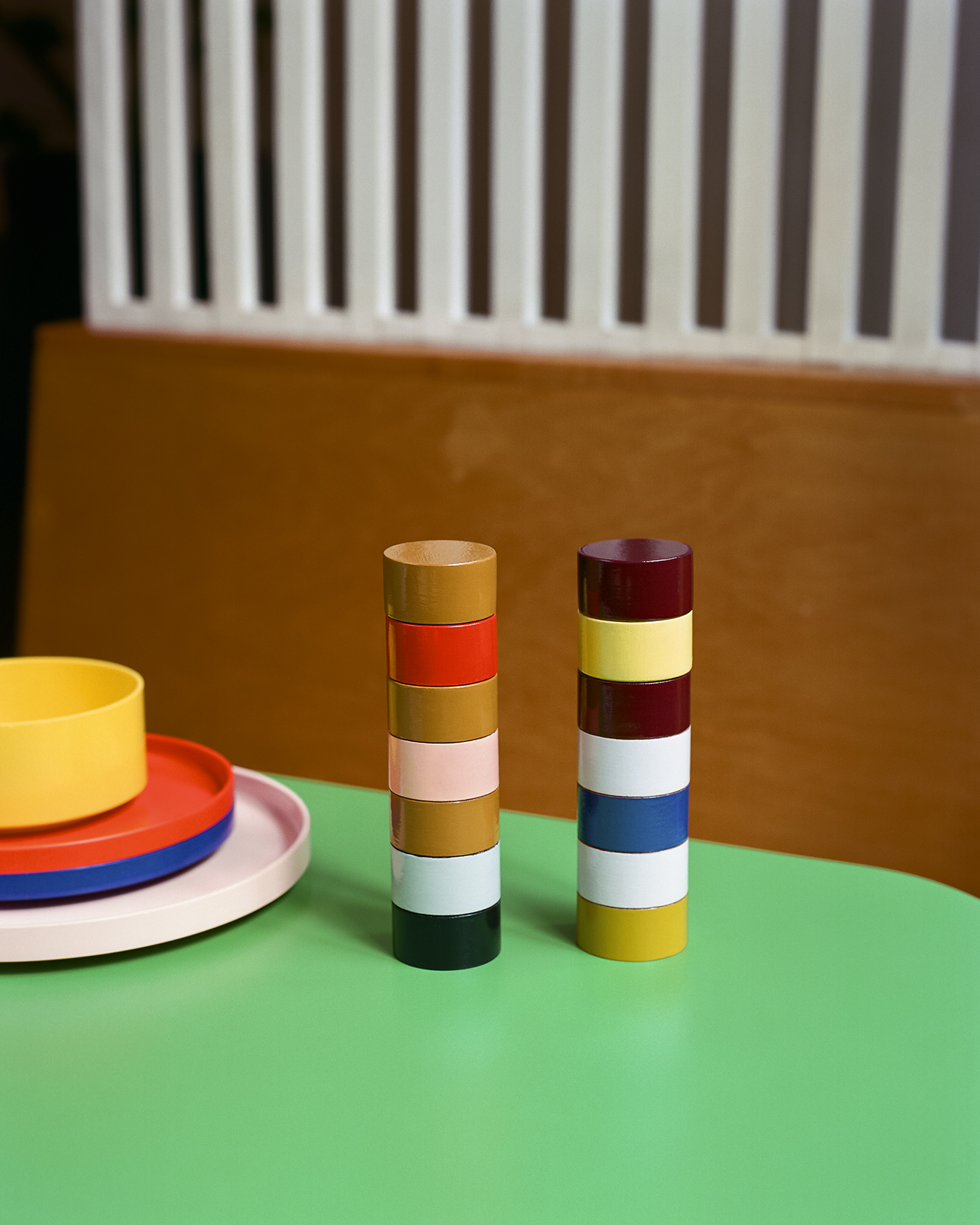 49 Canal Street
New York, NY 10002
Monday to Friday: 8am-11pm
Saturday: 9am-11pm
Sunday: 9am-10pm
Designed by Dimes co-founder Sabrina de Sousa, the new Dimes Peppermill is an homage to the striated sculptures of artist André Cadere. The peppermill — along with a selection of vintage mills the pair have collected — is now on view and for sale at Dimes, where the duo has introduced a special pepper-infused cocktail to celebrate. (Photo © Brian W. Ferry)
Kasthall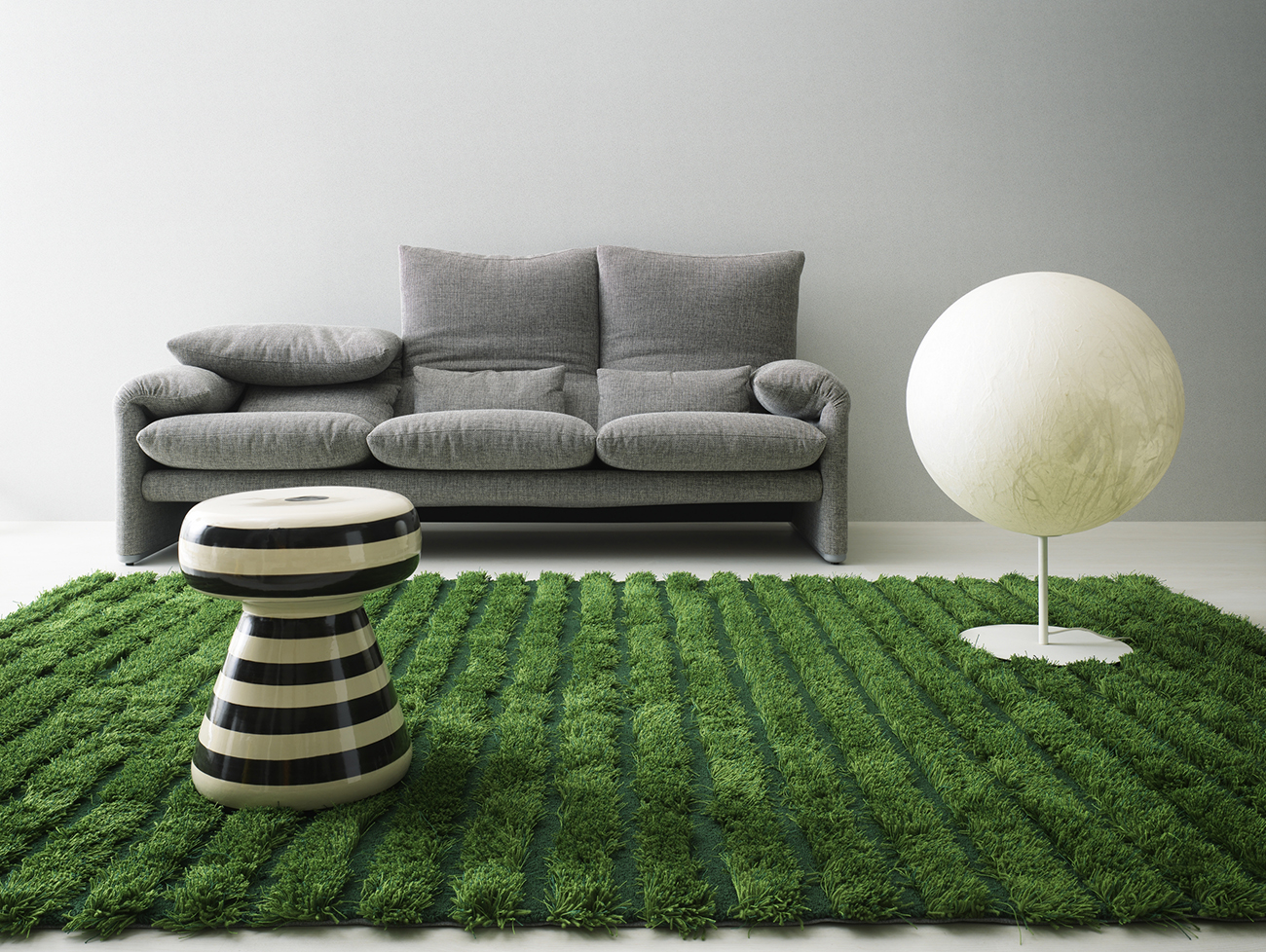 200 Lexington Avenue #611
New York, NY 10016
Monday to Friday: 9am-5pm
At its Midtown showroom, Kasthall has installed a series of styled vignettes using rugs from its 2017 collection — including Harvest, a new rug made from leftover yarns in the Kasthall factory — alongside lights and furniture by Areti.
Lalito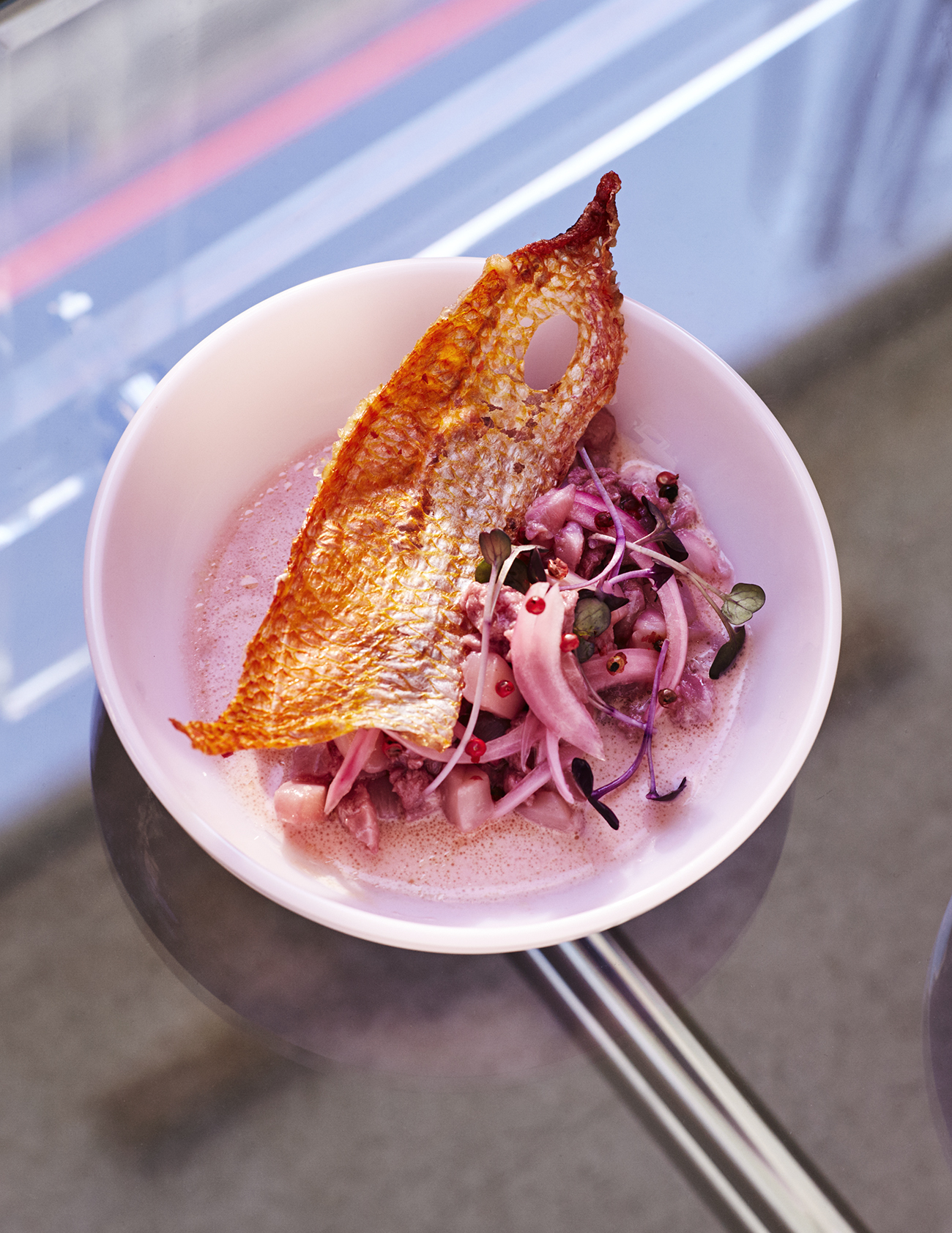 104 Bayard Street
New York, NY 10013
Wednesday to Monday: 11am-4pm and 6pm-12am
Tuesday: 6pm-12am
As part of Coming Soon's Drunk Tank Pink exhibition, Gerardo Gonzalez's Chinatown restaurant is featuring two all-pink dishes for the week, inspired by the late architect Luis Barragán's occasional requests for dinner in that particular hue. (Photo © Pippa Drummond)
Mission Chinese Food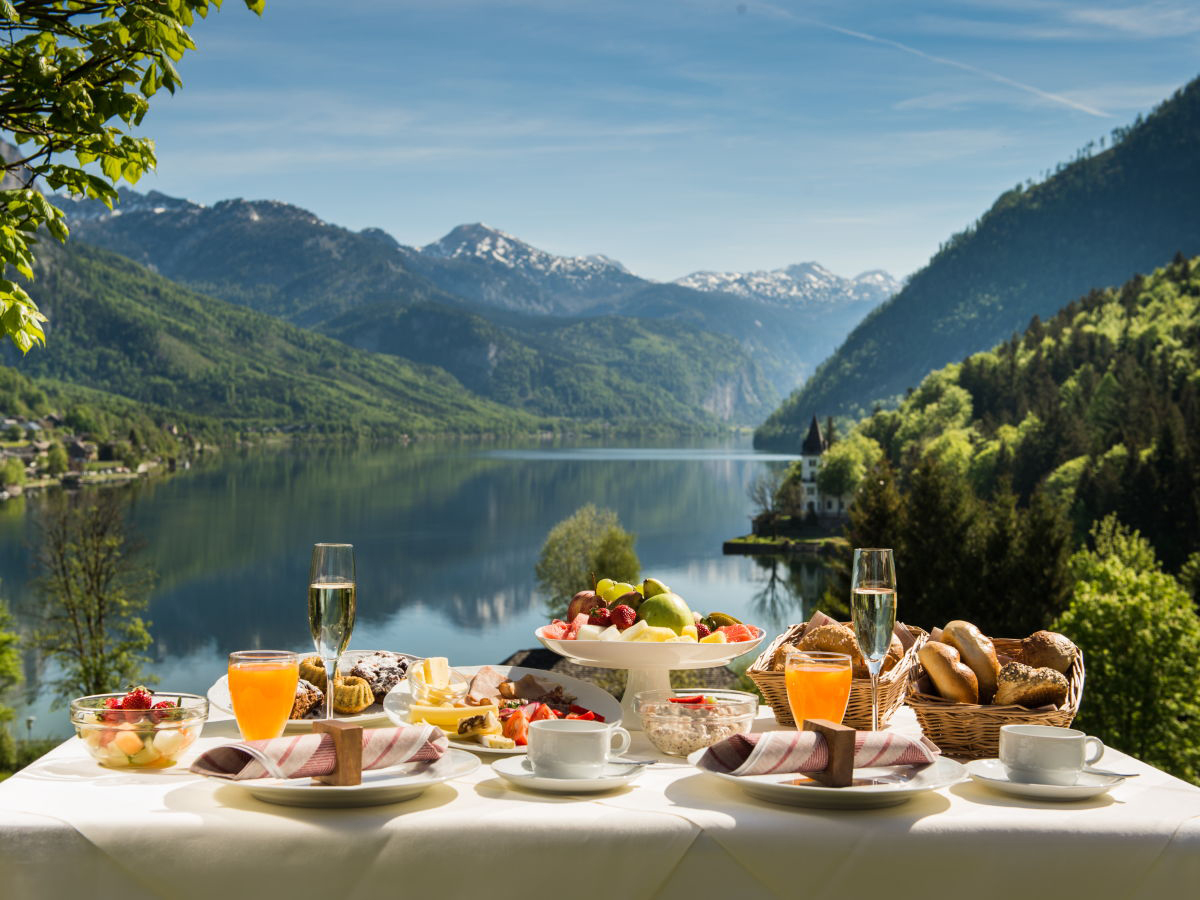 171 East Broadway
New York, NY 10002
Wednesday to Sunday: 12pm-4pm
Sunday and Monday: 5:30pm-11pm
Tuesday to Saturday: 5:30pm-12am
"Rear View" is a design week collaboration between Angela Dimayuga of Mission Chinese Food and Mission Chinese Food's friends and neighbors, Felix Burrichter and Michael Bullock of PIN-UP. The restaurant is showcasing carefully selected reels featuring views from famous high-rise buildings and restaurants — as well as other iconic sites — projected onto the walls of Mission Chinese Food's subterranean bar.
Paintbox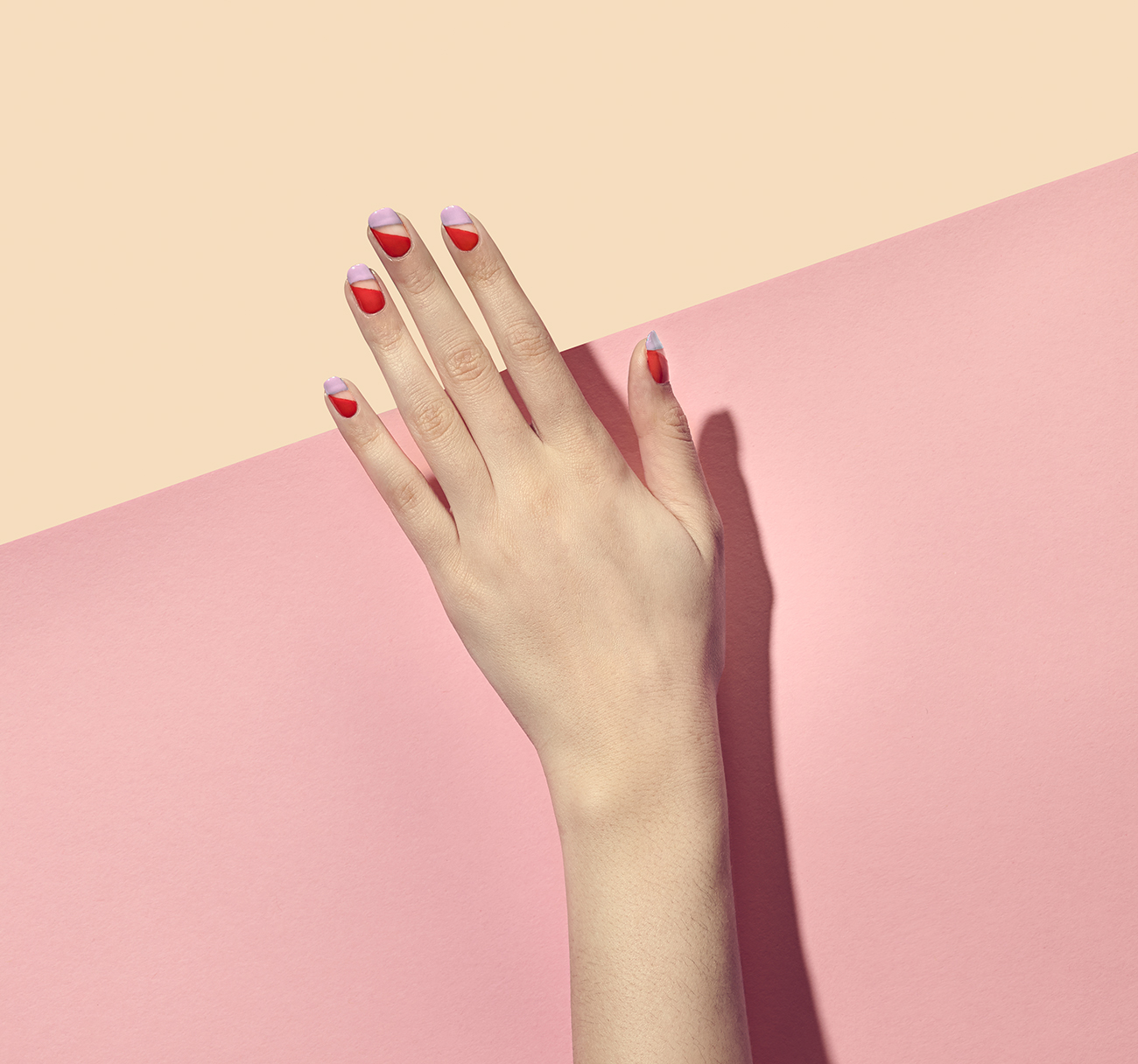 17 Crosby Street
New York, NY 10013
Monday: 3pm-9pm
Tuesday to Wednesday: 11am-9pm
Thursday to Saturday: 9am-9pm
Sunday: 11am-8pm
For design week, Paintbox is offering a special Sight Unseen manicure, inspired by the California Light and Space art movement and the acrylic sculptures of legendary L.A. artist Vasa Mihich.
Picture Room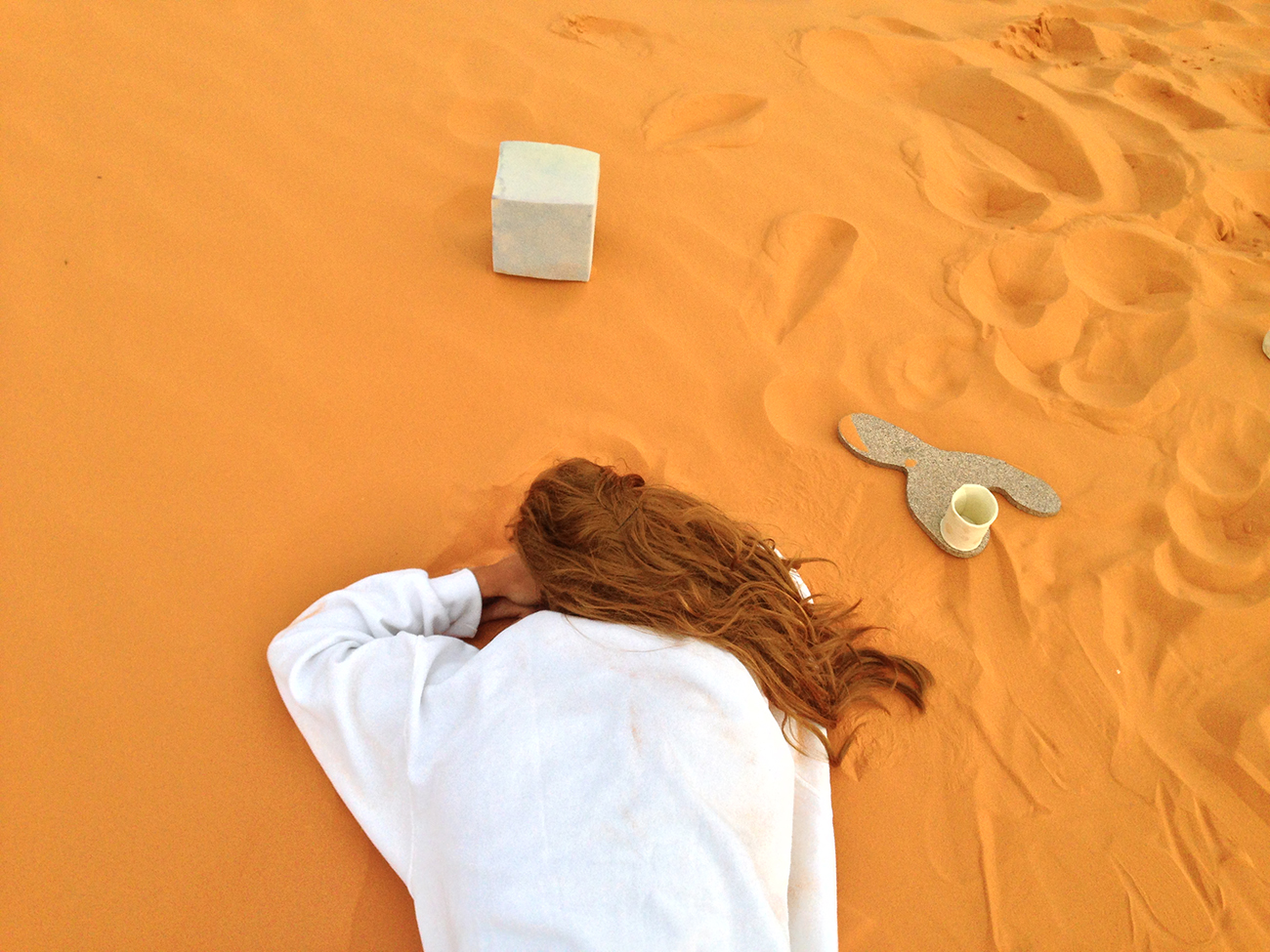 117 Atlantic Avenue
Brooklyn, NY 11201
Tuesday to Thursday: 1pm-7pm
Friday to Saturday: 11am-8pm
Sunday: 11am-7pm
At its brand-new home in Brooklyn Heights, Picture Room is presenting a series of ceramic and textile sculptural works that were featured in artist Hayden Dunham's 2013 performance Transparent Uploads.
Rachel Comey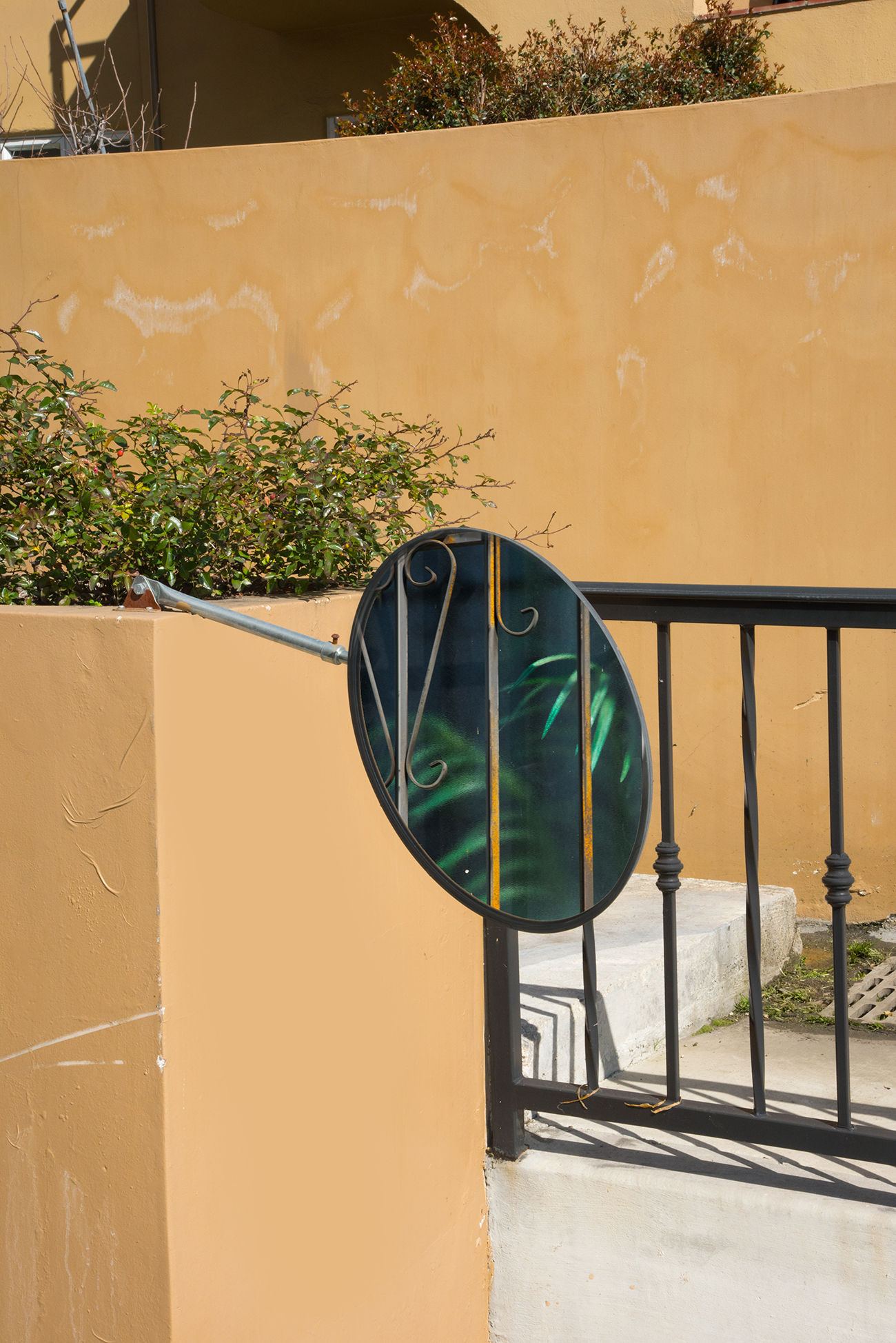 95 Crosby Street
New York, NY 10012
Monday to Saturday: 11am-7:30pm
Sunday: 12pm-6pm
Rachel Comey has teamed up with Areaware to present Dazzled by KangHee Kim, in which Kim uses a common household form, the drying rack, as a frame for display, pointing to the curious relationship shared by darkroom photography and handmade clothing. The project features photographs shot on site at Rachel Comey, in addition to images from Kim's series Street Errand — plus her recent Puzzle in Puzzle for Areaware.
The Primary Essentials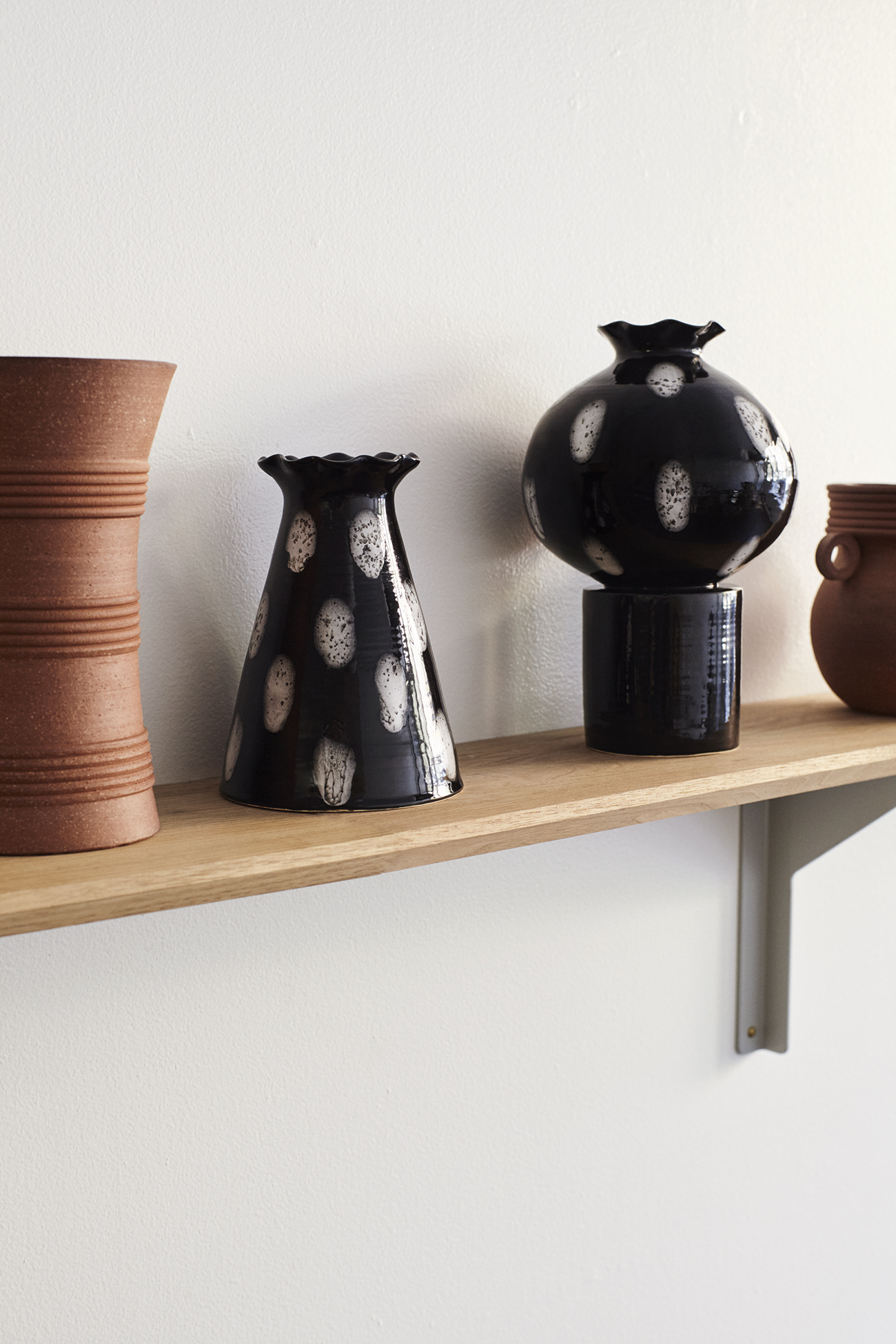 372 Atlantic Avenue
Brooklyn, NY 11217
Sunday to Monday 12pm-6pm
Tuesday to Saturday 12pm-7pm
Brooklyn ceramicist Natalie Weinberger has collaborated with a Berkshires woodworker named Peter Thorne to create Turned Tables, a new series of ceramic-topped tables on turned-wood legs. These tables, as well as a selection of new vessels by Weinberger, are debuting this week at the Brooklyn design shop. (Photo © Pippa Drummond)