05.16.17
Natalie Weinberger's Ceramic-Topped Tables at The Primary Essentials
Today marks the launch of the first annual Sight Unseen Presents, an event series and magazine meant to increase the visibility of New York Design Week by activating retail spaces and restaurants throughout NYC with design content and programming. We're featuring some of our favorite features from the magazine here this week. Sight Unseen Presents runs through May 23.
Natalie Weinberger's ceramics draw you in with their dusky beauty. Her pieces have the stillness of arrested movement — seemingly captured in time but not limited by a single moment, nodding to pottery's long history, but also feeling distinctly current.
There's an intellectual underpinning to her work, and though it's never overtly academic, it makes sense that Weinberger took her first wheel-throwing class while getting her Master's in historic preservation at the University of Pennsylvania. Ceramics provided a creative outlet when she was writing her thesis on Cambodian urbanism. "By the time the semester ended," she says, "I knew I was in trouble and had chosen the wrong field."
After four years of working at nonprofits while practicing on the wheel at night, Weinberger took the leap and became a full-time ceramicist in 2014. She's recently been applying her knowledge of clay to other forms and materials as well, and, earlier this year, she struck up a collaboration with Peter Thorne, a woodworker in the Berkshires with whom she's developed a series of ceramic-topped tables on turned-wood legs. Those tables are debuting this week as part of Sight Unseen Presents at The Primary Essentials, the Atlantic Avenue design shop owned by Lauren Snyder, who was one of the first to carry Weinberger's work. We recently photographed Weinberger's Brooklyn studio but asked Snyder, who knows her work better than anyone, to conduct the interview.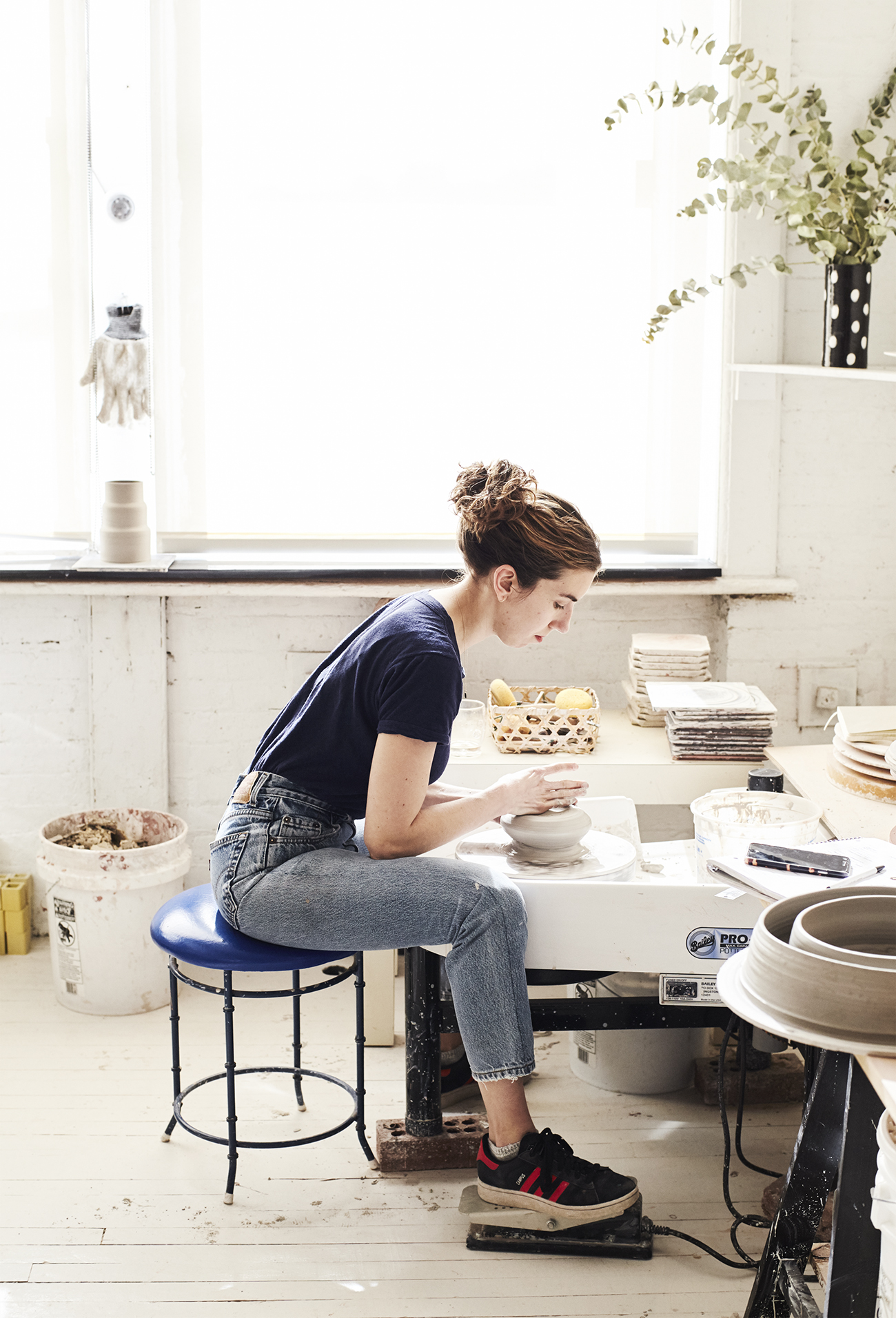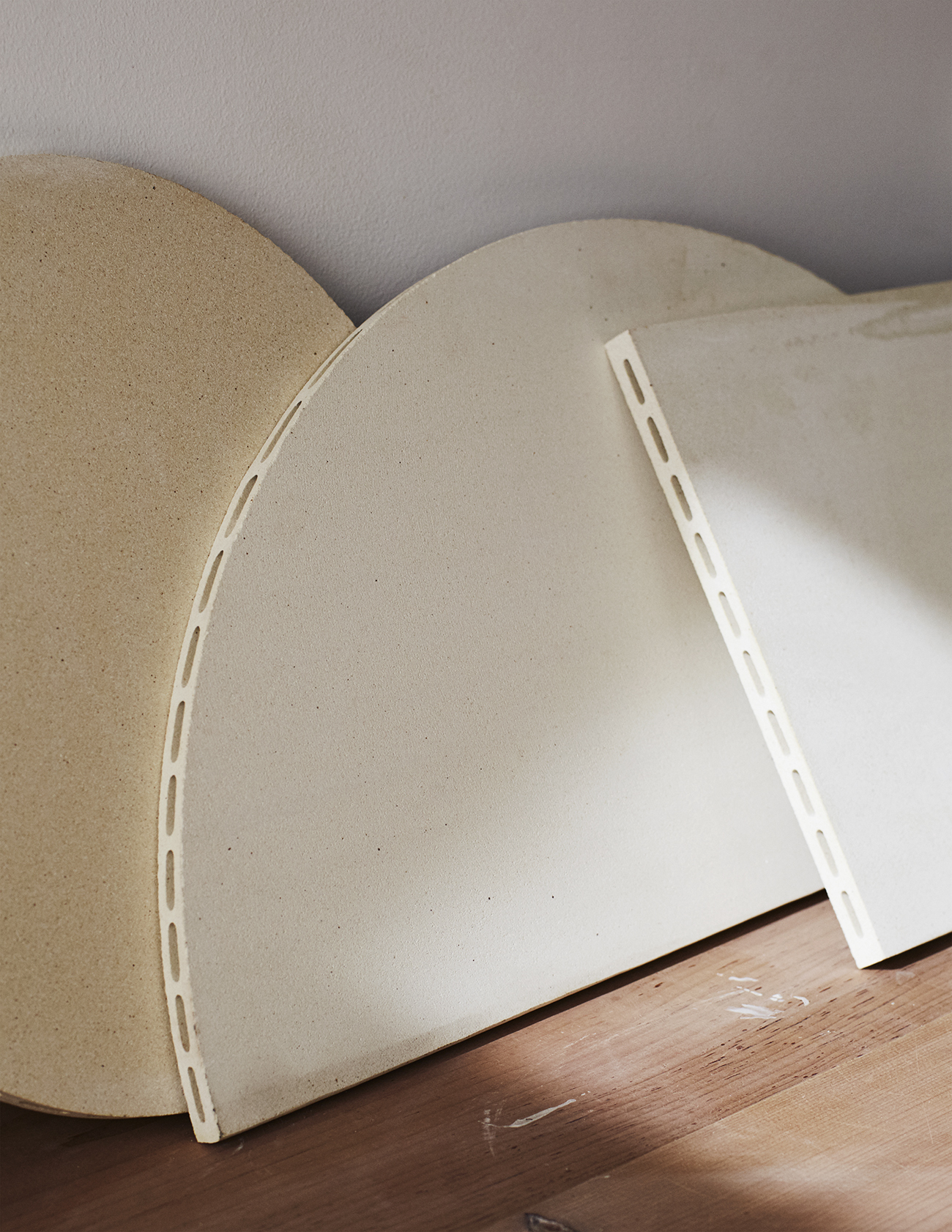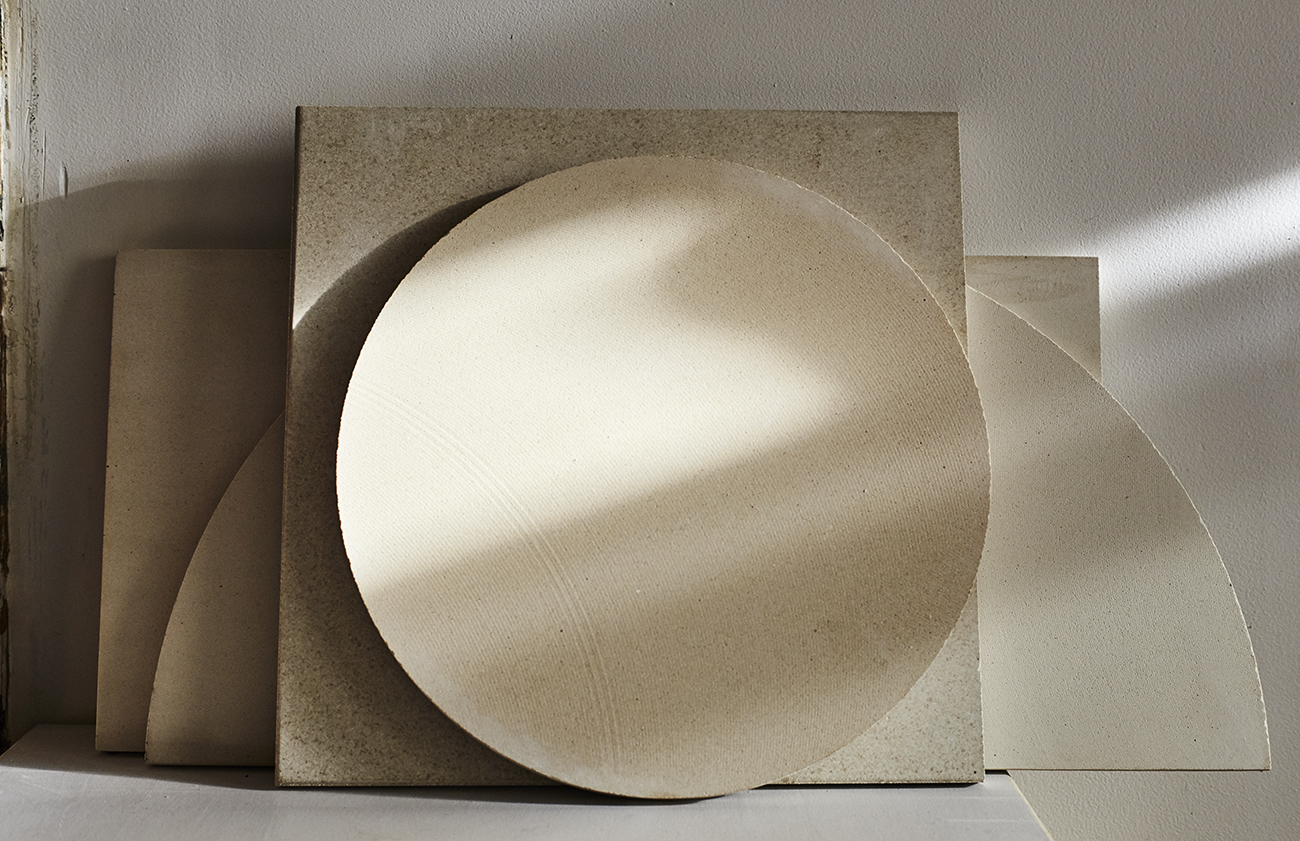 Interview by Lauren Snyder
Studio photography by Pippa Drummond
LS: One of the hardest questions I'm often asked is to describe my aesthetic — I only know if I like something based on a certain feeling. Can you describe yours?
NW: There are definitely certain motifs, colors, and shapes that I'm inclined to like, but these are always shifting. I think of my taste as something that is very much in flux, and I think my pots do the best job of describing my taste. I find it easier to use form and surface to explain these things because with language, I'm often at a loss.
LS: How do you keep your body of work evolving?
NW: I just try to stay observant in every sense of the word, and if I'm doing this adequately, the ideas are there!
LS: We've been collaborating since early on, when I fell in love with your black sand bud vases. Why do you feel that we work so well together?
NW: I always tell you this, but The Primary Essentials reminds me of the design shops in Soho and around the city that my parents used to drag me to as a kid in the '90s — Ad Hoc, Felissimo, etc. These shops carried an edited selection of design objects high and low, all with a lot of character and craft. More than anything, though, they sold things that you couldn't find anywhere else. When The Primary Essentials opened, I was immediately attracted to it for all of those same reasons. And when we started working together, I was just a budding potter, so having my pieces in your shop really put me on the map!
I think we've developed such a nice working relationship not only because we share a similar sensibility, but also because you give me a level of freedom to experiment and make new work that's hard to find when selling on a wholesale basis. Having the ability to make one-of-a-kind pieces and switch up my designs for every order has really allowed me to evolve while still earning a living. In general, I have a lot of respect for TPE because you've been an incubator for so many NYC micro-businesses that have grown under your watch.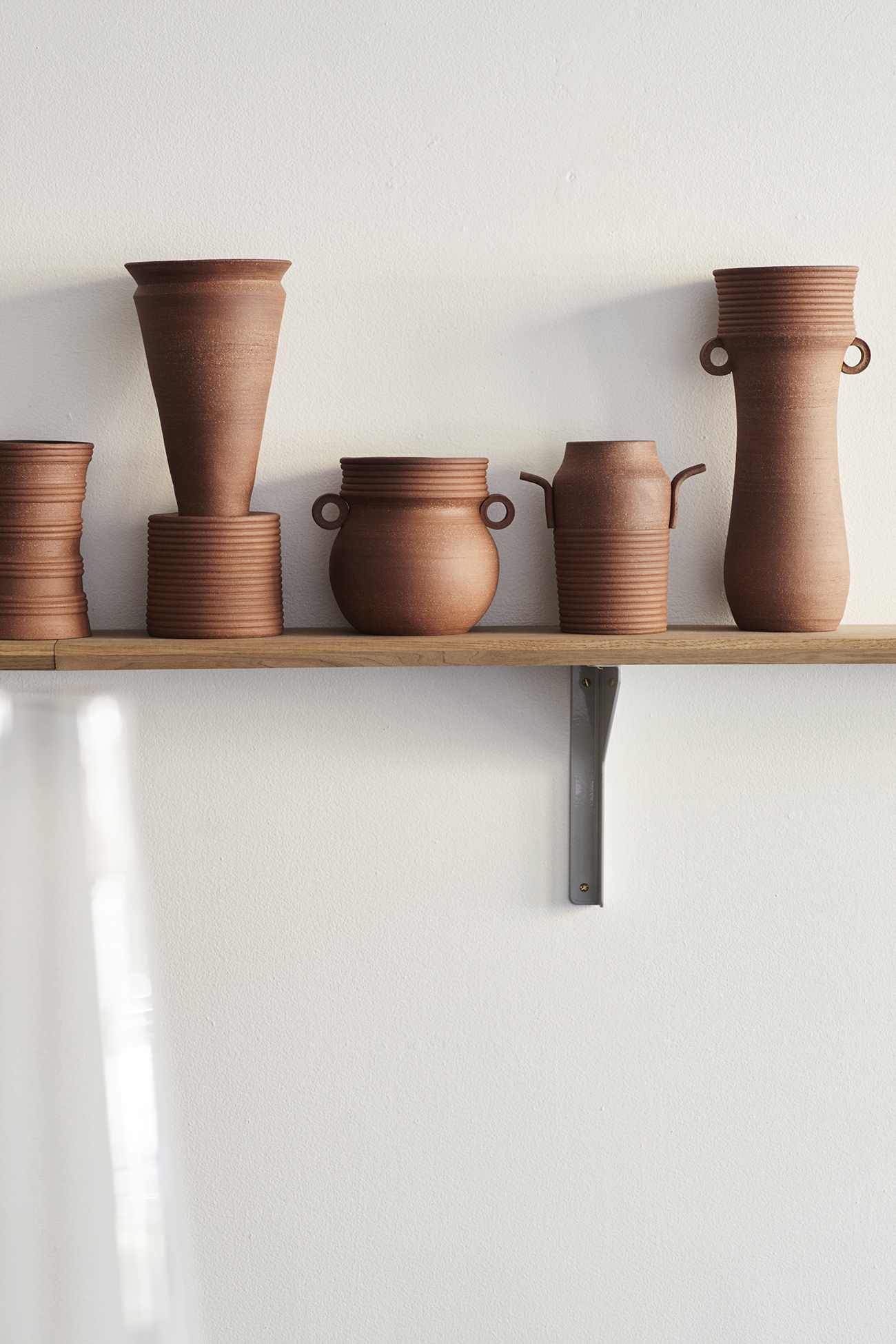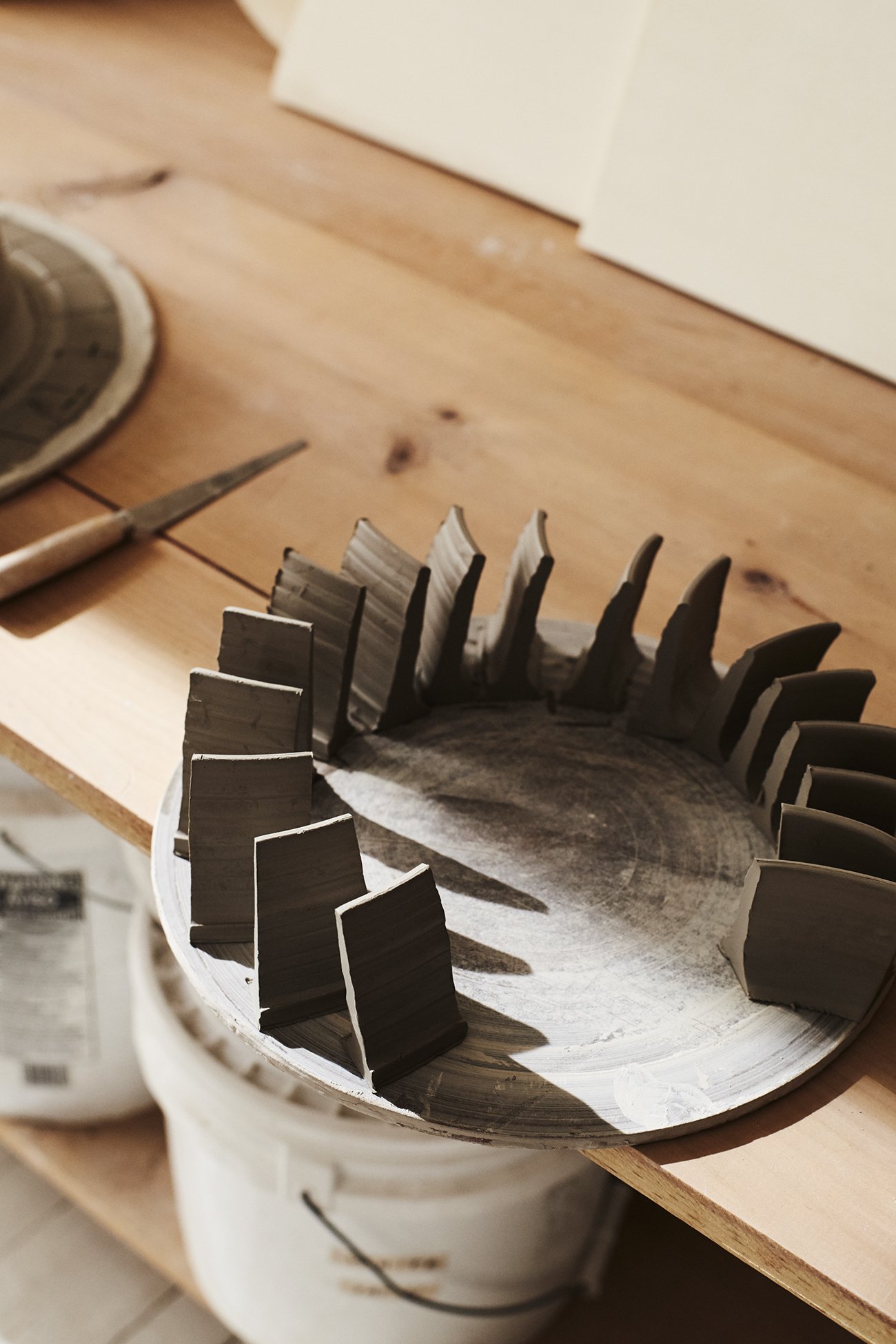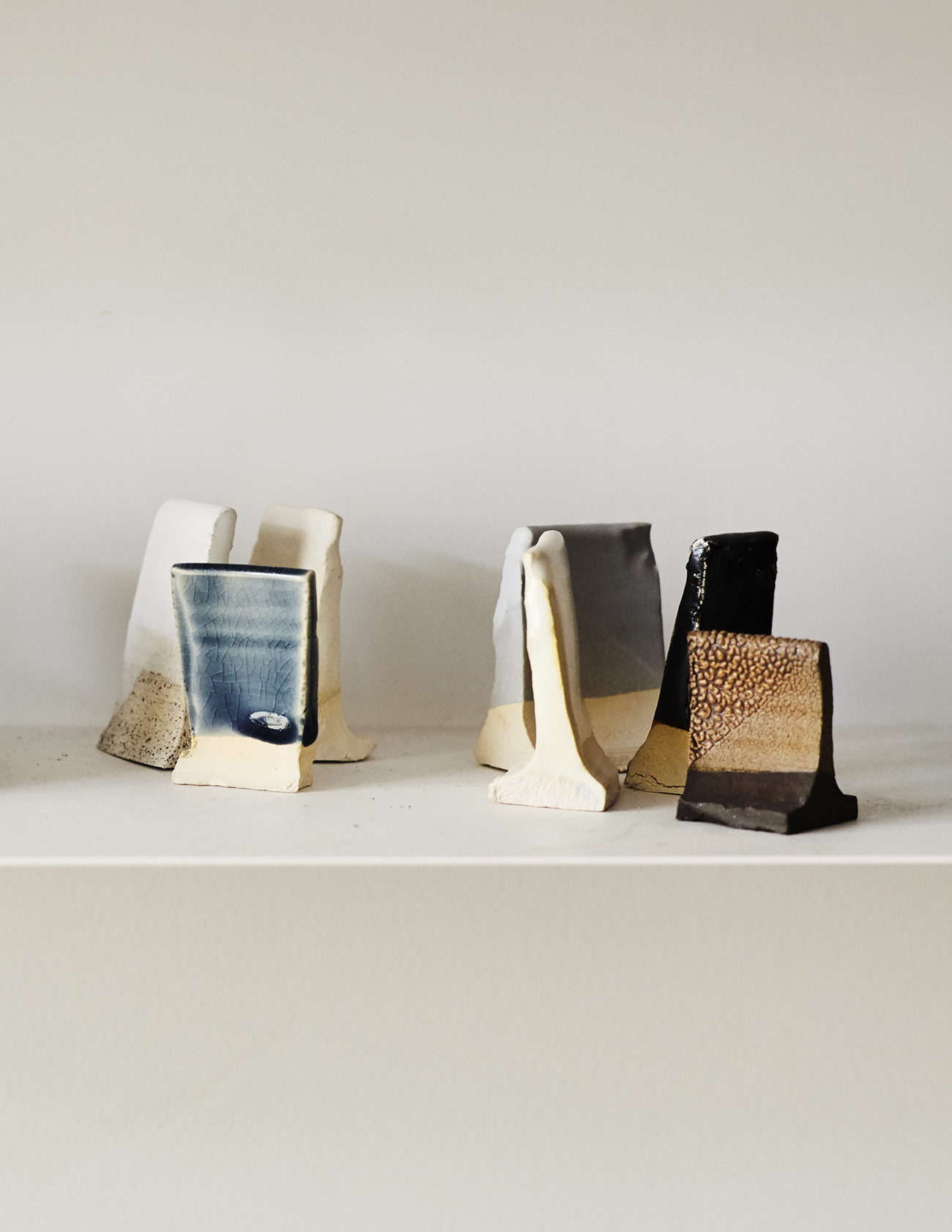 LS: What has been your biggest challenge as a designer to simultaneously grow your business while also evolving your craft and aesthetic?
NW: My biggest challenge is time. Ceramics is a slow material with a lot of trial and error, so experimentation can require a lot of patience and practice. Lately I'm trying to teach myself mold-making, glaze chemistry, and improve my throwing — each of these could be a full-time job on its own.
LS: For Sight Unseen Presents, I asked you to create a new body of work. I had been really interested in smaller furniture pieces for the store, and you were working on a line of tables with Peter Thorne, a very skilled woodworker. How did that collaboration come about?
NW: I met Peter about five years ago — he happens to be the father of a dear friend, Lily Thorne. He and I have a certain camaraderie centered around craft, but more specifically throwing and turning, and the joy of making objects in the round. (Peter is very skilled on the lathe.) When Lily suggested that we work on a project together, this idea to make small tables with turned-spindle legs and a glazed ceramic tabletop emerged.
I was troubleshooting ways to make tabletops that were both durable and perfectly flat, and I remembered a brief meeting with ceramicist Ian McDonald a year or two ago, where Ian explained that some slab components in his work were actually kiln shelves, glazed over the entire surface — basically the opposite of what they are intended for. So borrowing this brilliant idea, the table dimensions are defined by standard commercial kiln shelves, made to fit in most popular kilns.
LS: What interests you about collaborating with another craft designer in a different medium than yours?
NW: My craft abilities are very much limited to clay, so I'm a bit enamored by artisans working in glass, metal, fiber, and wood. It's similar to the envy you get listening to someone speak a language you can't seem to grasp. Watching Peter at the lathe, he's so comfortable using a tool that, in all honesty, frightens me! I have so much respect for woodworkers who use these kinds of harsh means to come up with a finished product that feels so warm and inviting.
LS: In your dream world, what other craft would you master?
NW: Glass. Transparent vessels are more intriguing to me because you get to see inner and outer worlds simultaneously.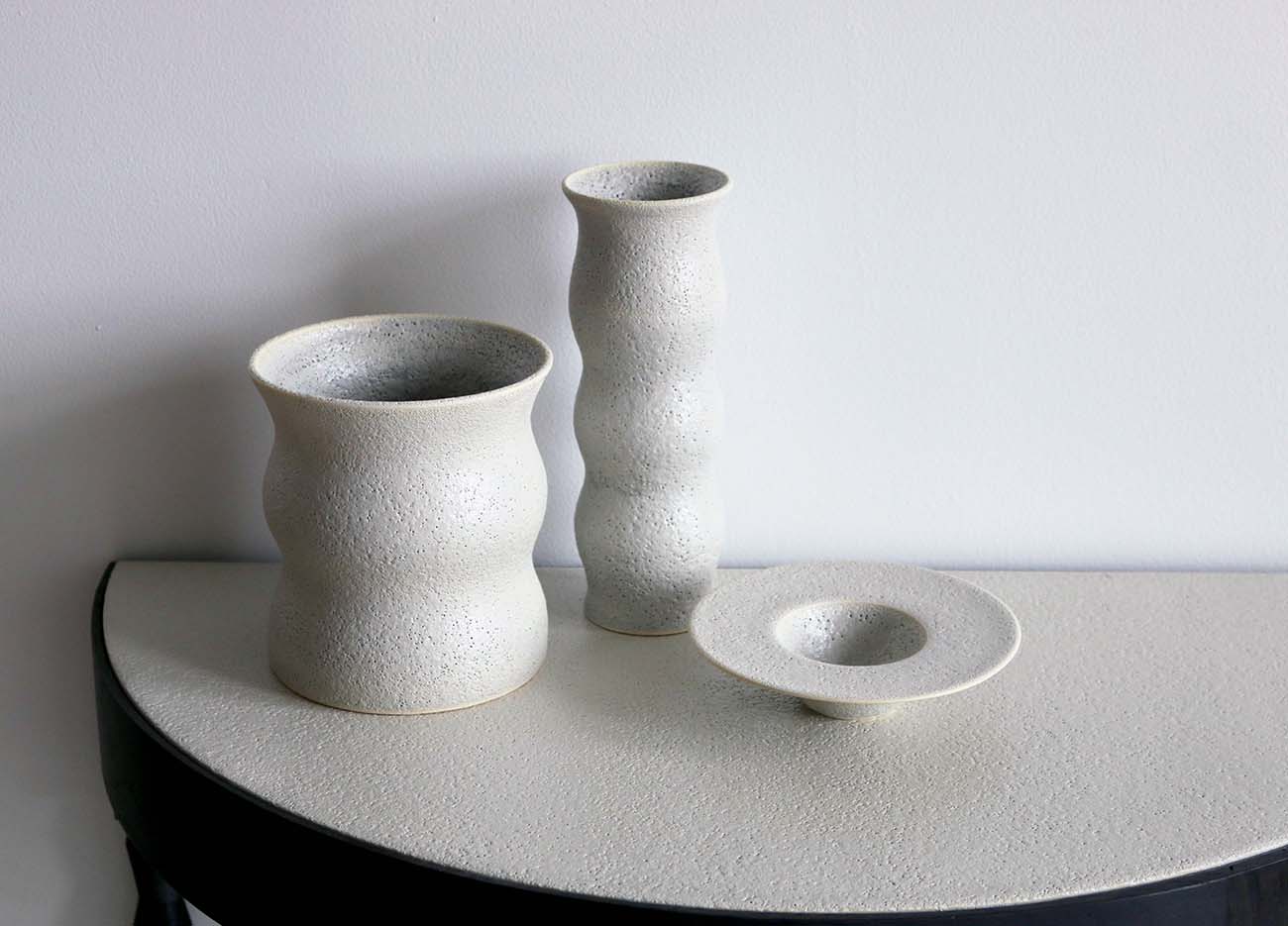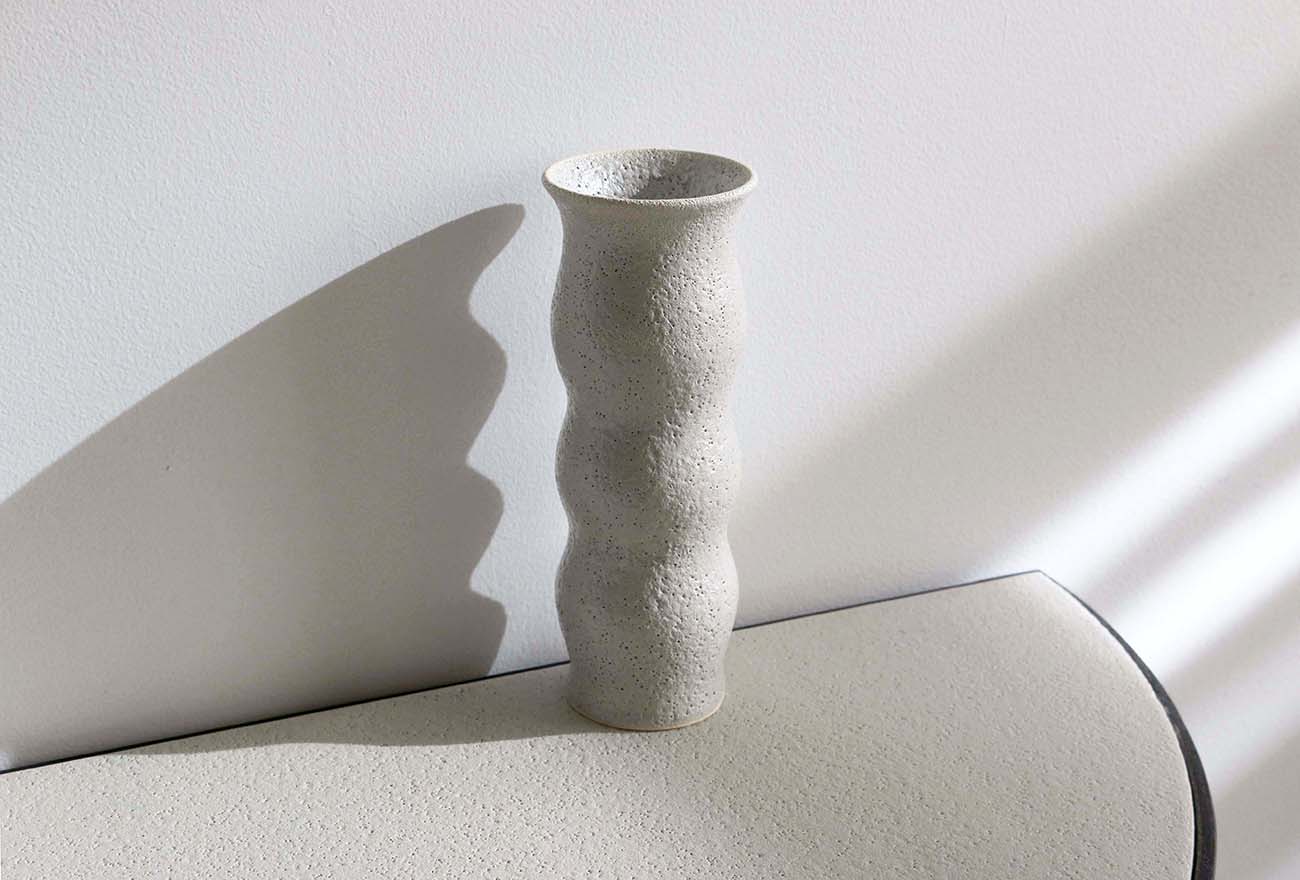 The Primary Essentials
372 Atlantic Avenue
Brooklyn, NY 11217
Hours: Sunday to Monday 12pm-6pm, Tuesday to Saturday 12pm-7pm