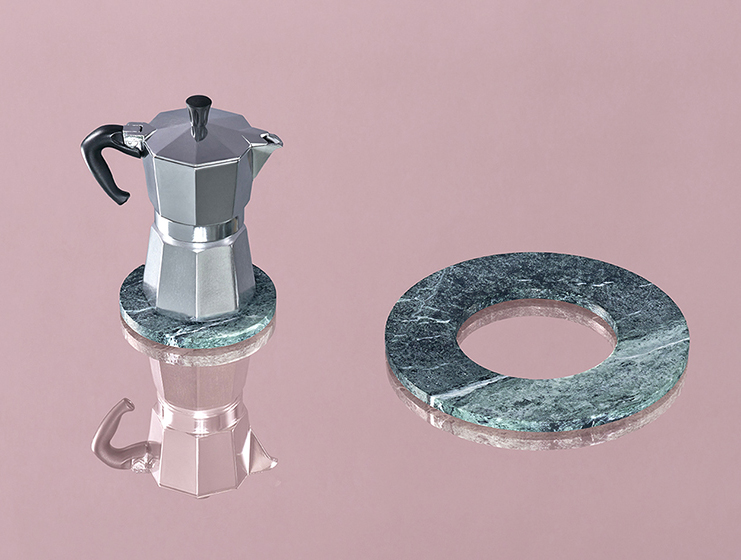 A weekly Saturday recap to share with you our favorite links, discoveries, exhibitions, and more from the past seven days. This week: a hip summer pop-up shop in Sagaponack, two ceramicists branching out into wallpaper and shelf brackets, and more work you might have missed during ICFF, like the Earnest Studio trivets above.
Discoveries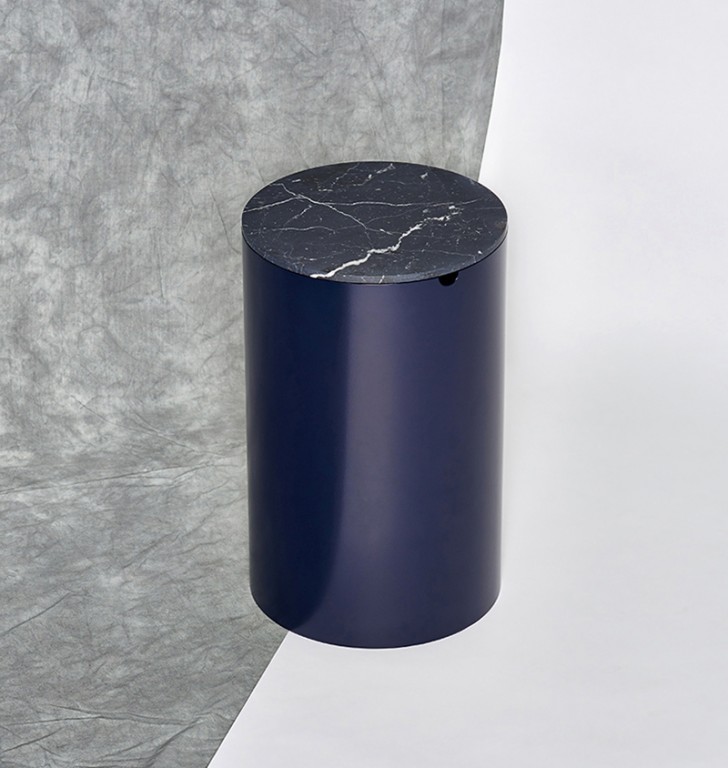 Last Saturday we put together a recap of our favorite designs from design week outside our OFFSITE show, from places like Matter and ICFF. But there were bound to be some stragglers — including the two objects above, new works by Earnest Studio that were presented along with a million other amazing things at Colony.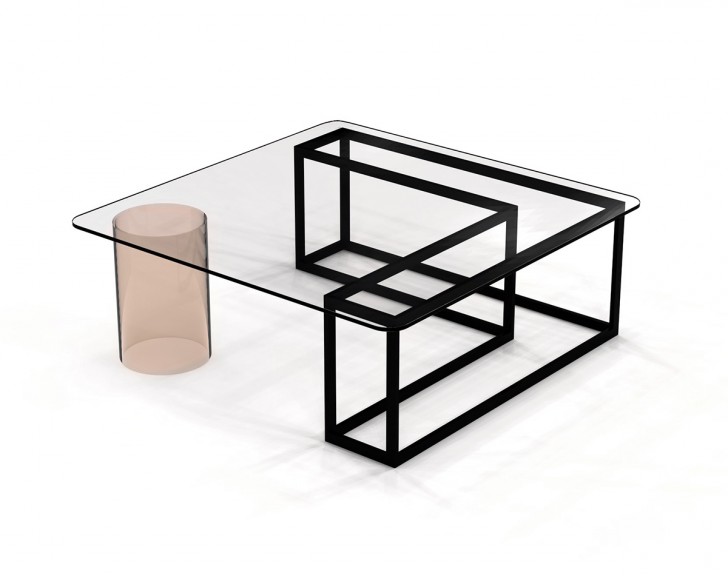 We also fell in love with this new table by Iacoli & Mcallister, presented at ICFF, that the studio designed in collaboration with glass artist John Hogan (hence that intriguing leg).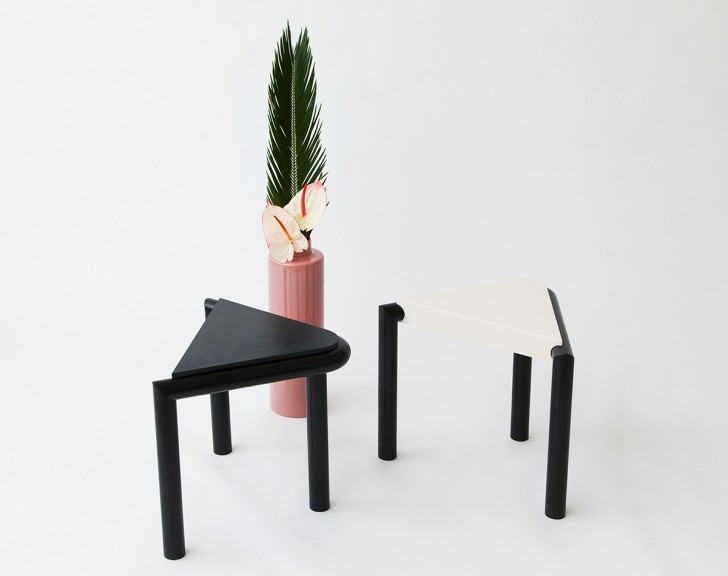 Vonnegut Kraft also presented new work at Colony, including their Troika stool/side table in wood with a black or peach Corian top.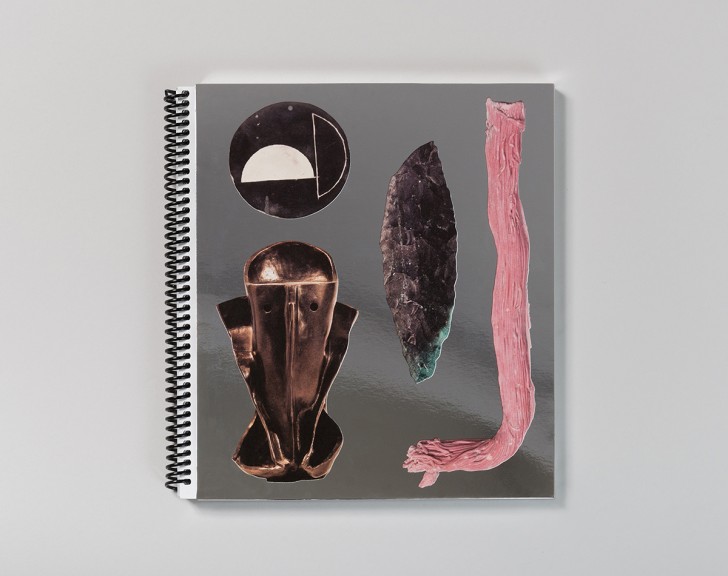 One of our favorite finds at New York design week, surprisingly enough, was this book, One Language Traveller, which we purchased from Etage Projects's booth at Collective Design; it's a catalog of works by the Danish artist FOS, including works he made for Celine boutiques. See a few of the book's spreads (and/or buy a copy) here.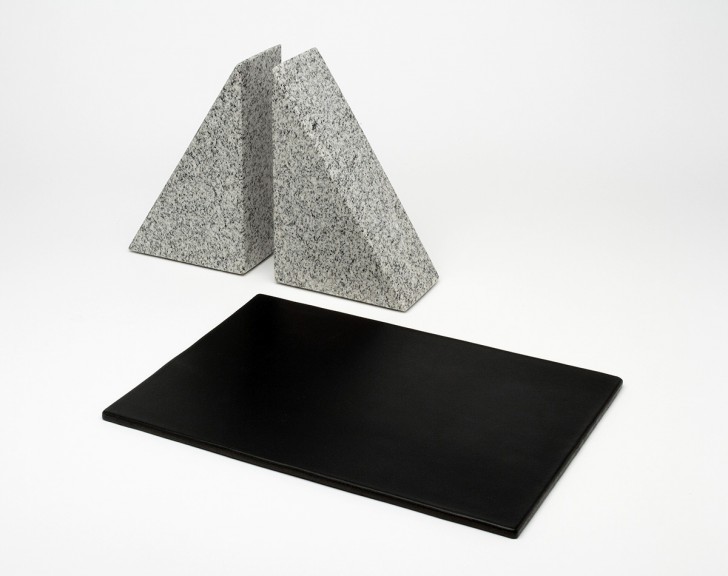 This week the accessories brand Field had a very subtle but nice news: new colorways for its bookends (a granite-y gray) and mousepads (black) by Daniel Emma.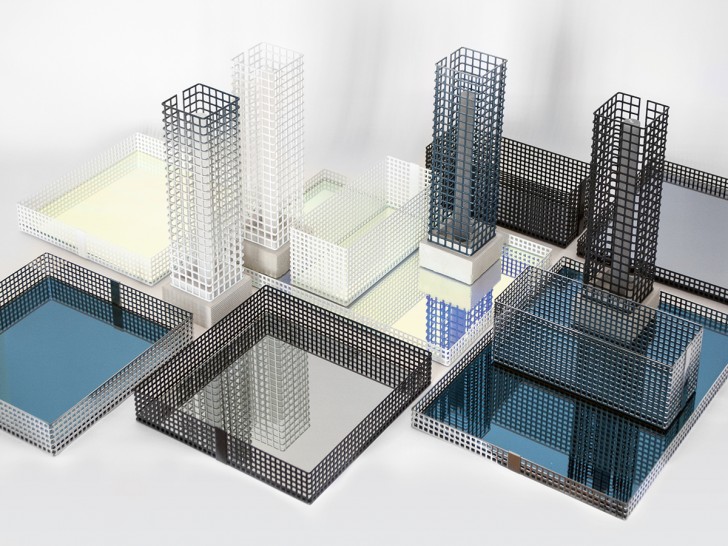 Speaking of stragglers, we received images recently of a project we spotted at the Salone Satellite — David Derksen's Josef Hoffman–esque Table Architecture series, which includes perforated metal candleholders and trays with mirrored and iridescent surfaces.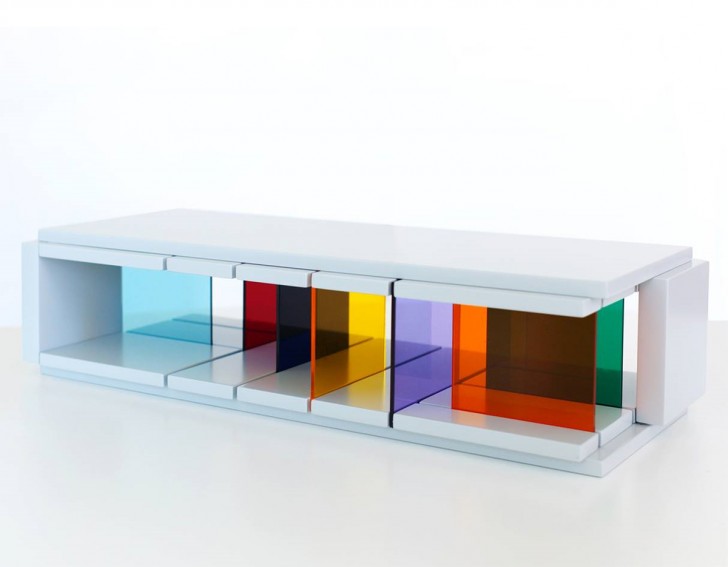 Summer is (finally) in full swing in New York, and we can't imagine a better way to celebrate than at the Glass House's Summer Party, June 13. With your $500 ticket comes a picnic lunch, a DJ set by Timo Weiland, a turn in the Design Within Reach photo booth, and a champagne toast — plus the official launch of the piece above, by Liam Gillick, which is gratis with any ticket purchase over $5,000. Fancy.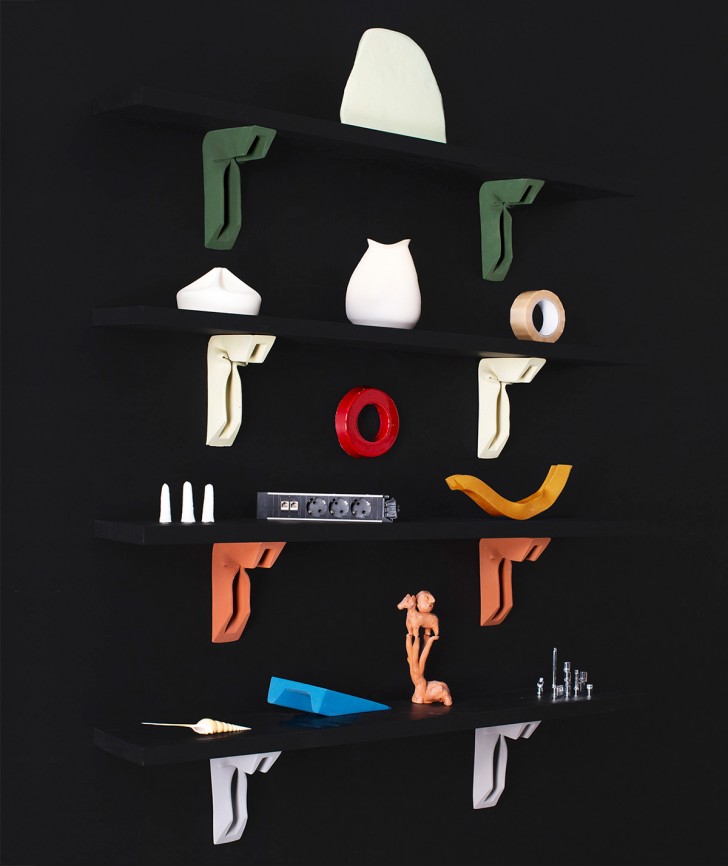 An old friend of ours, Xavi Manosa of Apparatu, whose ceramics studio we visited outside Barcelona back in 2009, checked in with us this week to show off his new works. We love these Escaire shelf brackets, made by bending an extrusion of clay, in part because of the fun palette and in part because we've just never seen anything like it before.
Events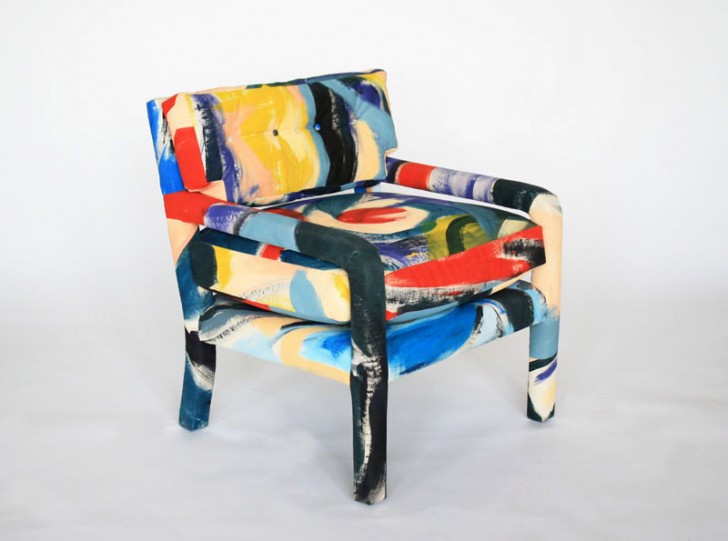 We were so busy being lazy last weekend — ie, recovering from the madness that was running Sight Unseen OFFSITE — that we missed the pop-up shop BARN that Aelfie curated in Sagaponack and filled with work by Brooklyn designers, like the Fort Makers chair above. But lucky for us, it's still open by appointment for all of June (call 631-603-5574 to book).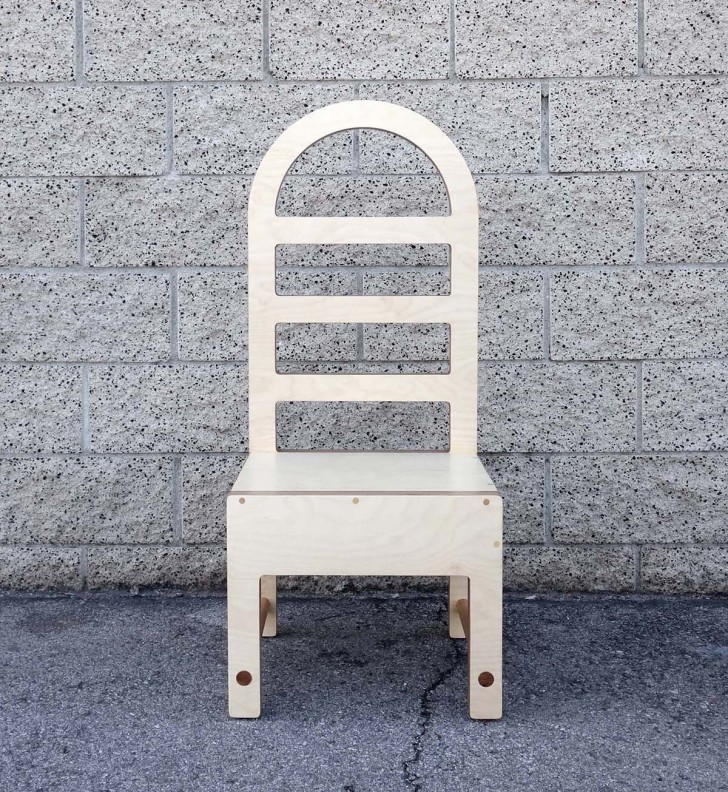 Another lucky break: We were also too busy with OFFSITE during design week to check out the Intro NY show curated by Paul Valentine, but anyone who missed it like we did and happens to be in California this very weekend can check out the L.A. version, happening now through Sunday and including new pieces by Waka Waka (pictured), among others. Get all the details here.
Exhibitions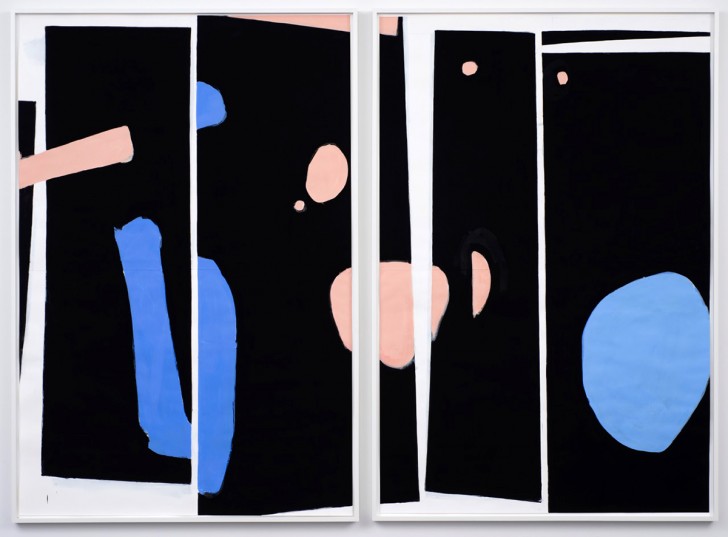 Lots of great art shows this month. Up through June 7 at Invisible Exports in New York is Animal Chapel by Scott Treleaven, which contains several series of paintings like the one above that are broken up across multiple framed canvases.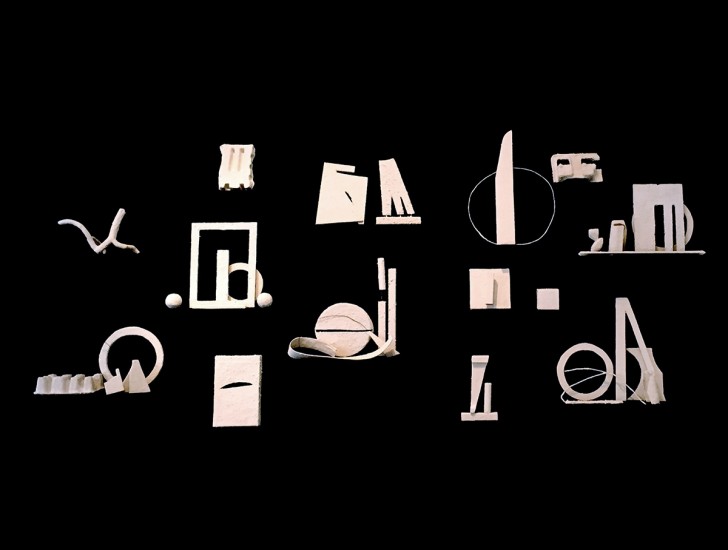 Over at San Francisco's Gallery 16, artist Shaun O'Dell has installed a show inspired by an old portico in Golden Gate Park called The Portals of the Past that's rumored to have supernatural energies. Most of the works are paintings, but we like this wall full of papier-mâché sculptures; you can view all of the pieces in this online exhibition preview.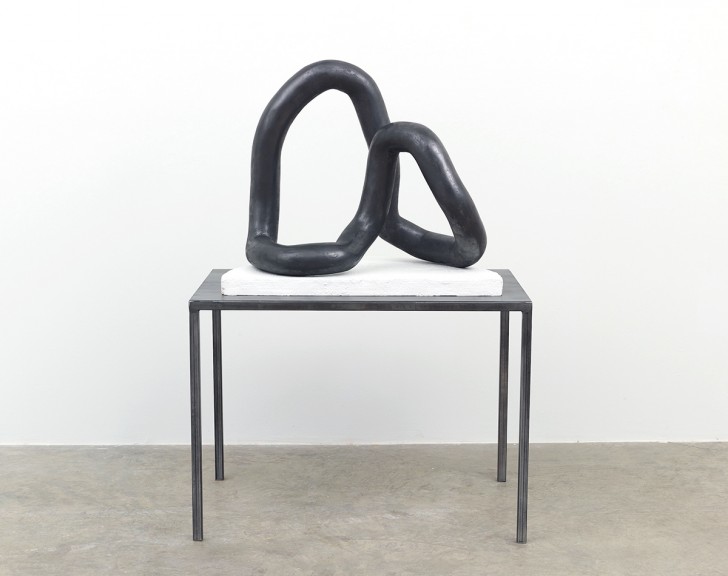 In photos the sculptures of Carolyn Salas look almost like bronze, but this one's made from a mix of things like resin, gypsum cement, and fiberglass. It's part of a show at Koenig & Clinton in New York that also includes giant white-plaster cutout shapes that we hope to soon see in person.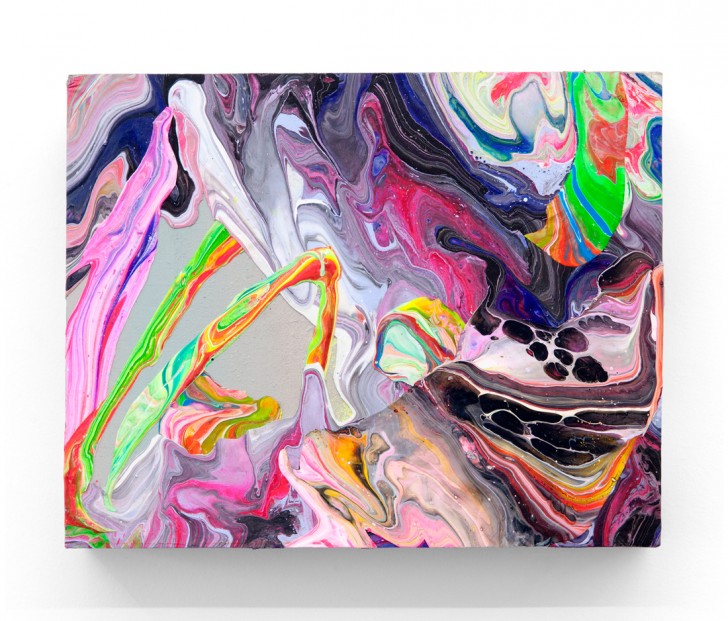 We're not gonna lie — some of the paintings by Los Angeles artist Mike Parillo look like they're begging to be made into blacklight posters. But when they're purely abstract, his swirling acrylic compositions become simple yet pretty studies in materiality and technique. The piece above has joined a dozen others concerned with similar topics — all of which happen to be particularly small in size — in the show Complex Decisions at the Los Angeles gallery CES, on view through June 6.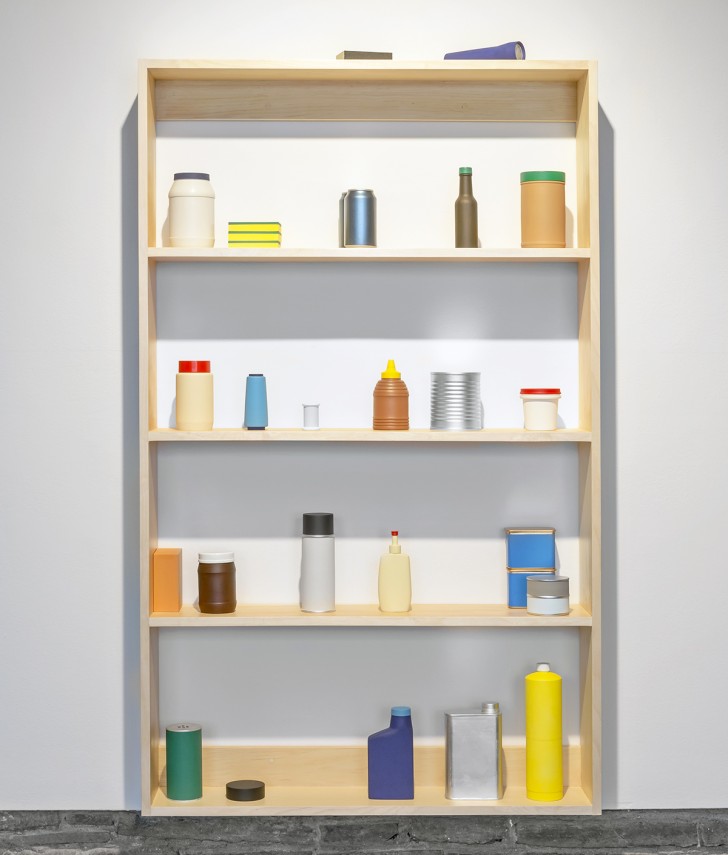 We follow the work of Roula Partheniou semi-religiously, probably because of the way it deals with everyday objects (or in her case, their facsimiles). From text on her show House & Home & Garden, which closed last week at Ontario's Oakville Gardens gallery: "Partheniou works with the most banal and everyday objects— the tools and utensils, household goods and consumer products, toys and food that are perpetually in our field of vision. From the humble toilet paper roll to the noble candlestick, these objects are so familiar that they become abstracted in our minds … Making use of both found objects and meticulous fabrication techniques — typically using simple materials like painted wood and MDF — Partheniou encourages close critical examination not just of her own creations but of everything around us."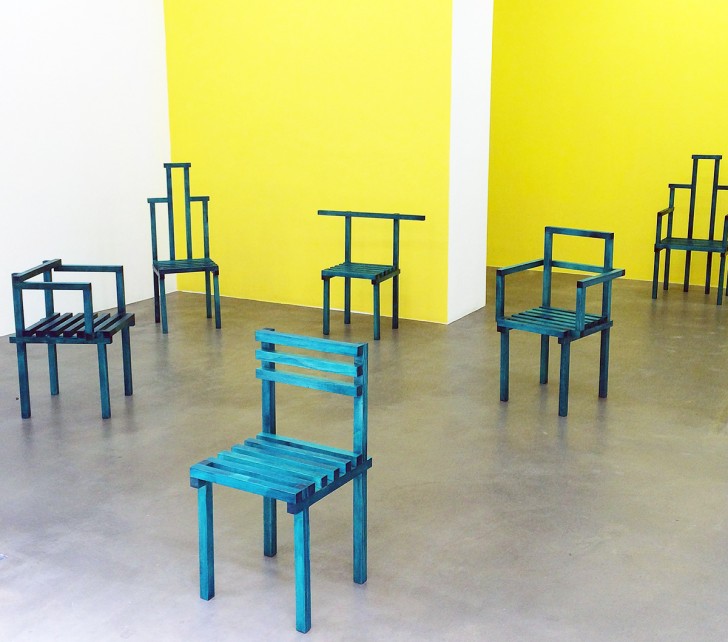 We spotted this image of Stockholm designer Fredrik Paulsen's new show at Paris's Torri gallery on Instagram; it's not official but we couldn't resist posting it anyway. Called Mikado, the series is described as such: "Based on a simple framework, the Swedish-Serbian designer has deconstructed the function of a chair, reducing the often complex form to a series of horizontal and vertical plane lines that rise from the ground."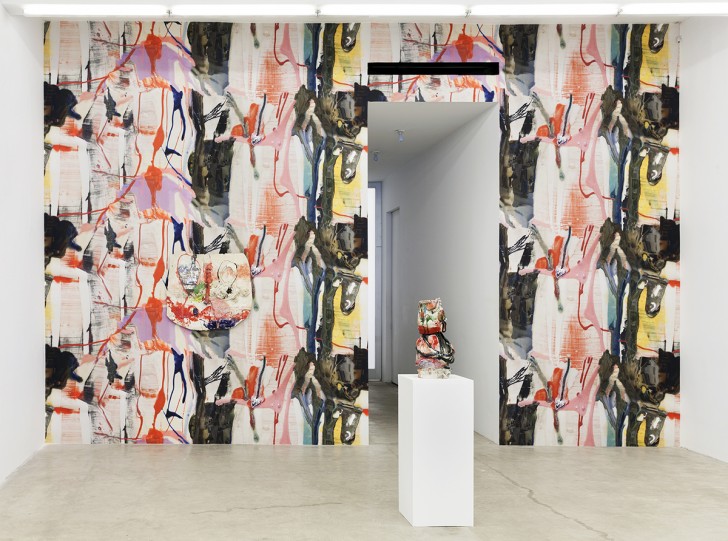 We love it when artists and designers make the jump from one medium to another — at Jennie Jieun Lee's current solo show at Martos Gallery in New York, the ceramics artist (whose studio we featured last year) has installed her first wallpaper design on the gallery wall. It's on view through June 20, along with plenty of sculptures too; see photos here.
Links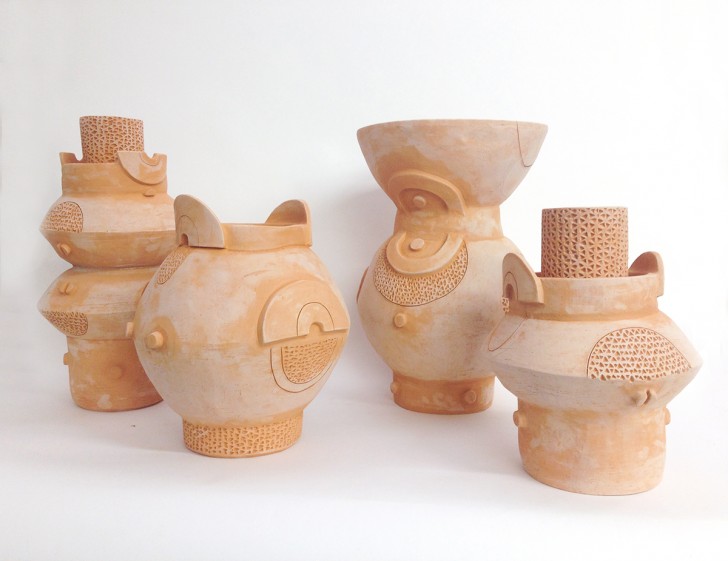 Bari Ziperstein of B. Zippy & Co — who showed the vases above at Sight Unseen OFFSITE, among other new ceramics — was interviewed this week on the blog of the New York boutique Bird, who's now stocking her jewelry. In it, she discusses everything from what she wears in the studio (Black Crane pants, Iko Iko smocks) to how Brutalist hotel architecture is currently influencing her practice.