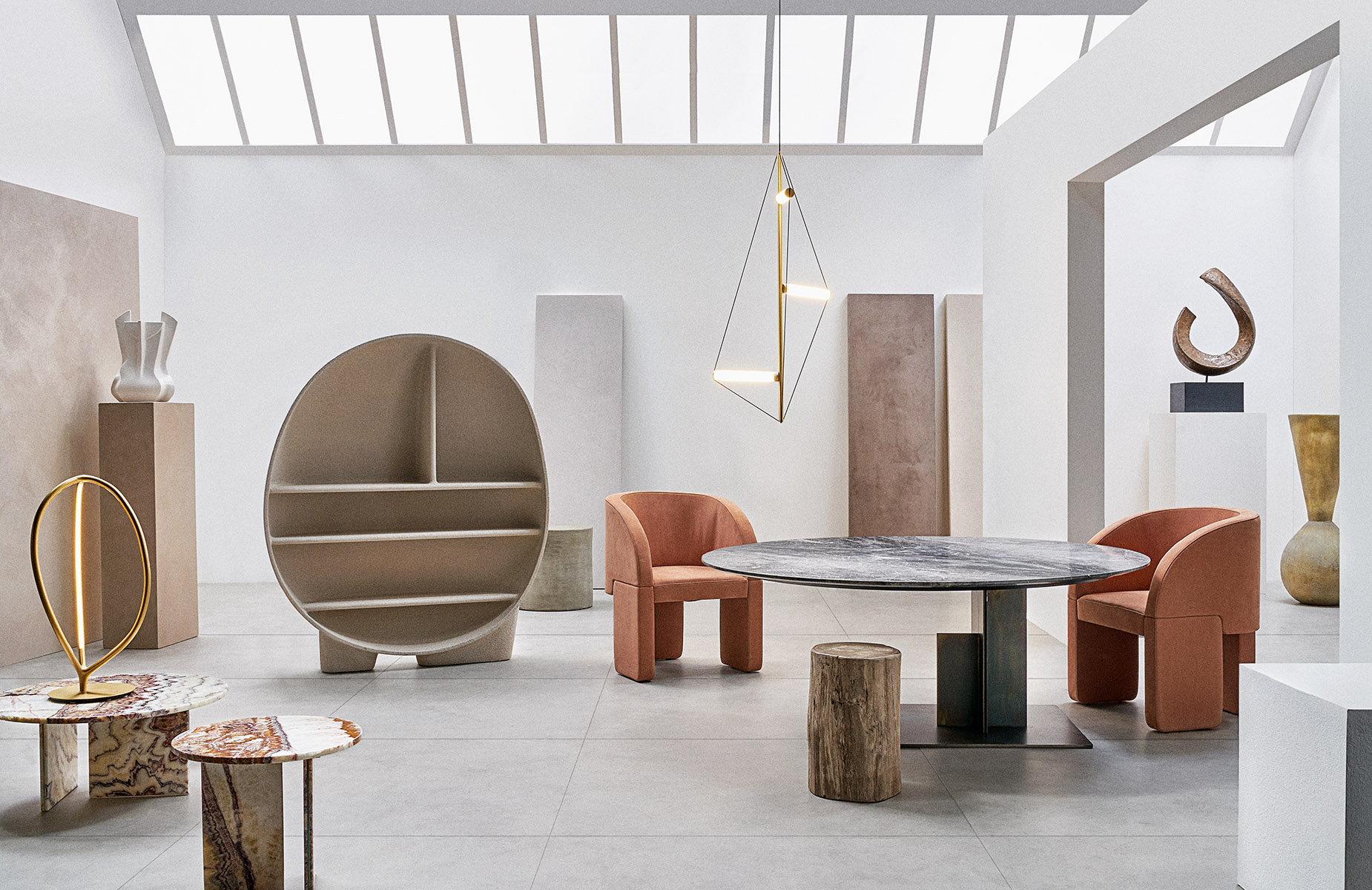 A weekly Saturday recap to share with you our favorite links, discoveries, exhibitions, and more from the past seven days. This week, a kitchen in Barcelona that has us green with envy, a modern-day ode to Atelier Brancusi, sculptures that defy gravity, and more.
Discoveries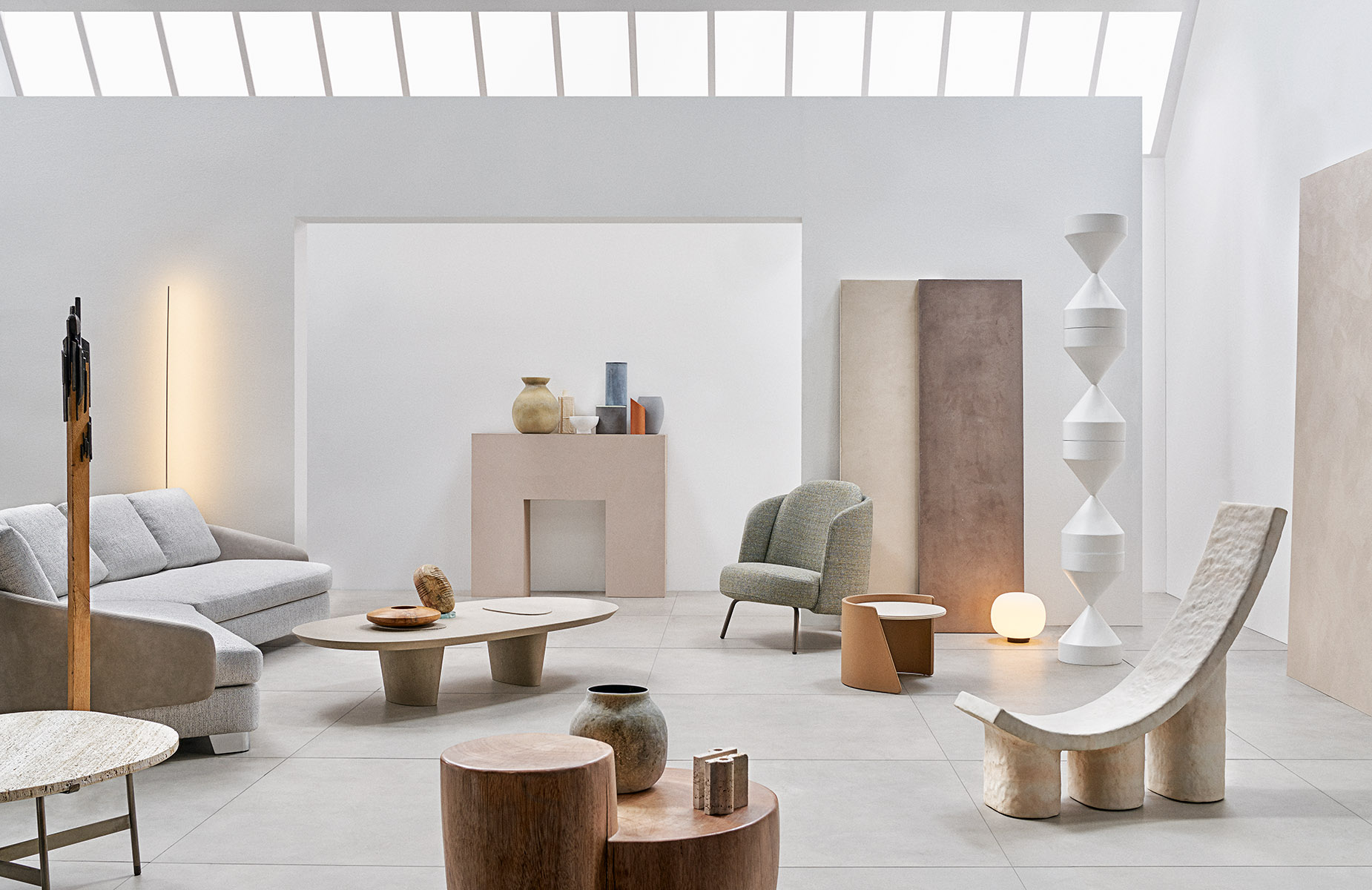 For a recent photo editorial in Marie Claire Maison Italy, Milan-based architect and interior stylist Bruno Tarsia created an homage to Constantin Brâncuși using contemporary pieces with strong lines and a sculptural presence. Tarsia's concept retains and reengages the layered, object-protagonist spirit of Atelier Brancusi — wherein the relationship between sculptures and the space they inhabit is the main event. Photos by Lorenzo Pennati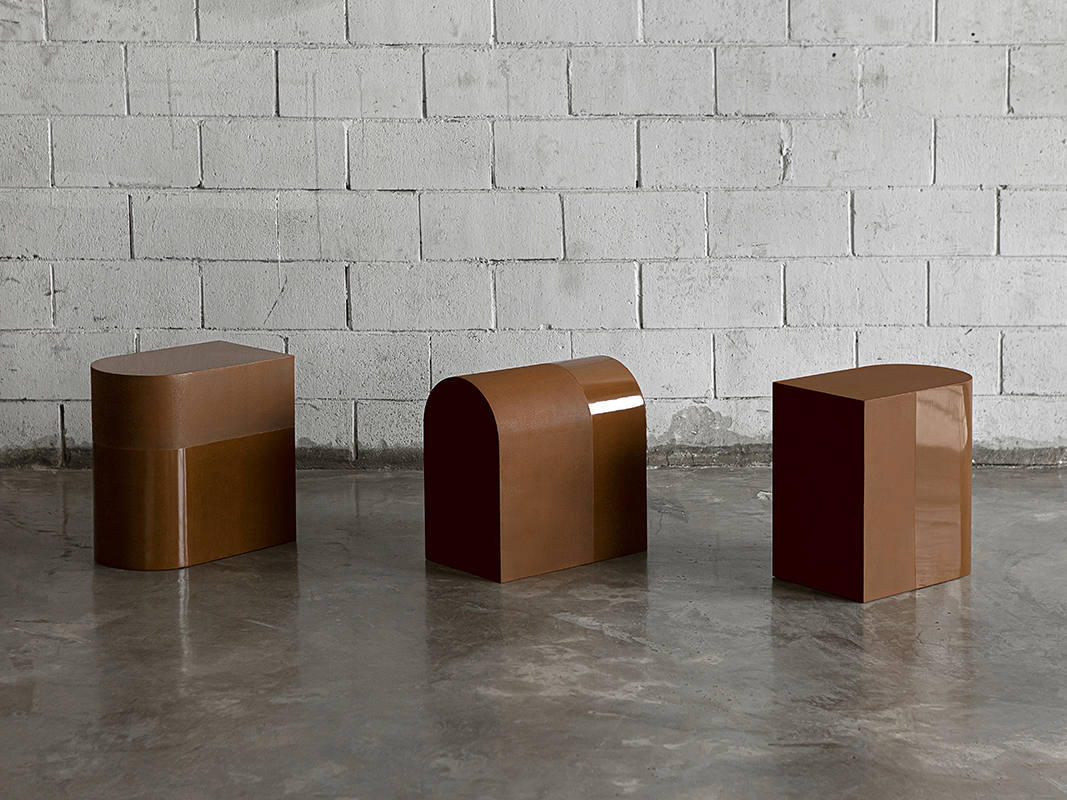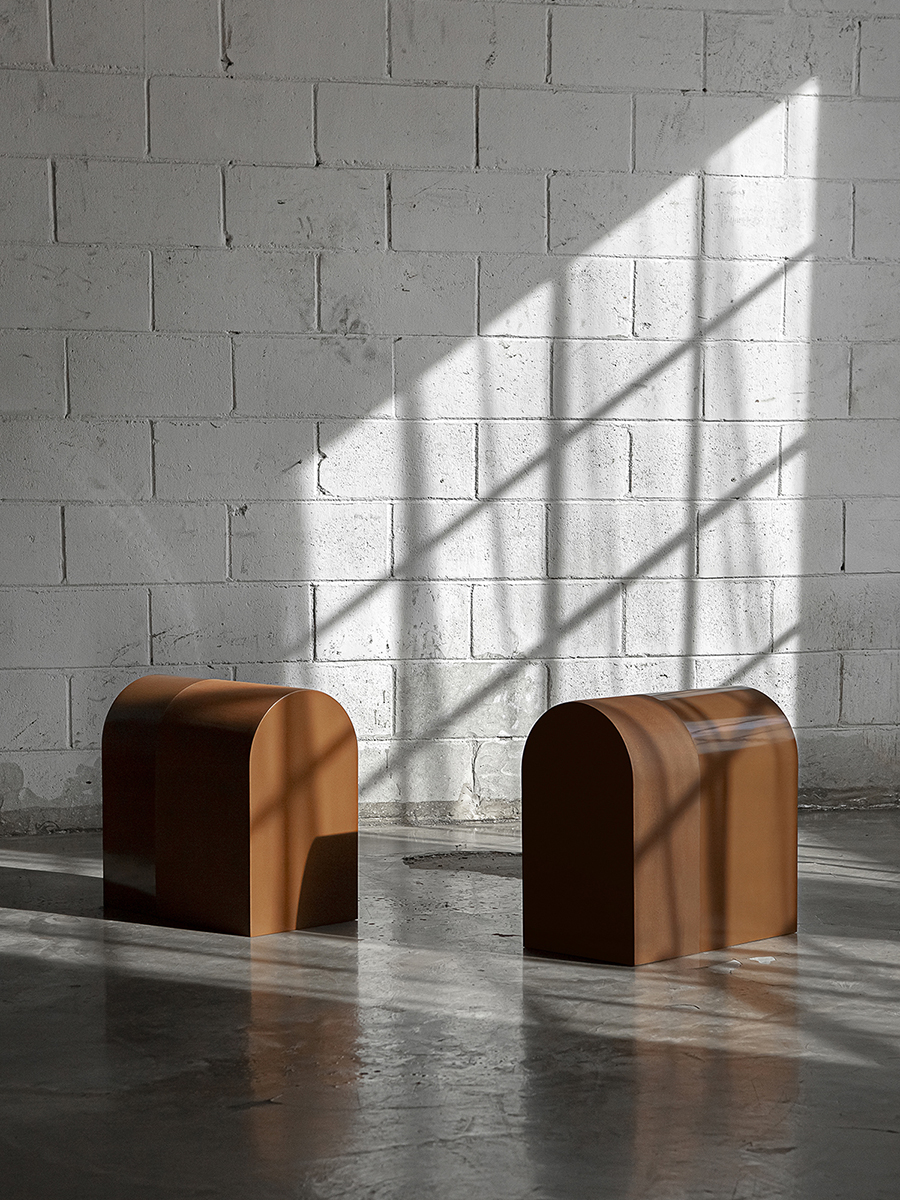 For his very first work, Seoul-based designer Seungjoon Song wanted to capture time and change as it relates to the earth. The result is a series of split metal blocks — one side polished and lacquered, the other raw and oxidized by the elements. The quiet contrast is captured beautifully in a very of-the-moment red-brown terracotta hue.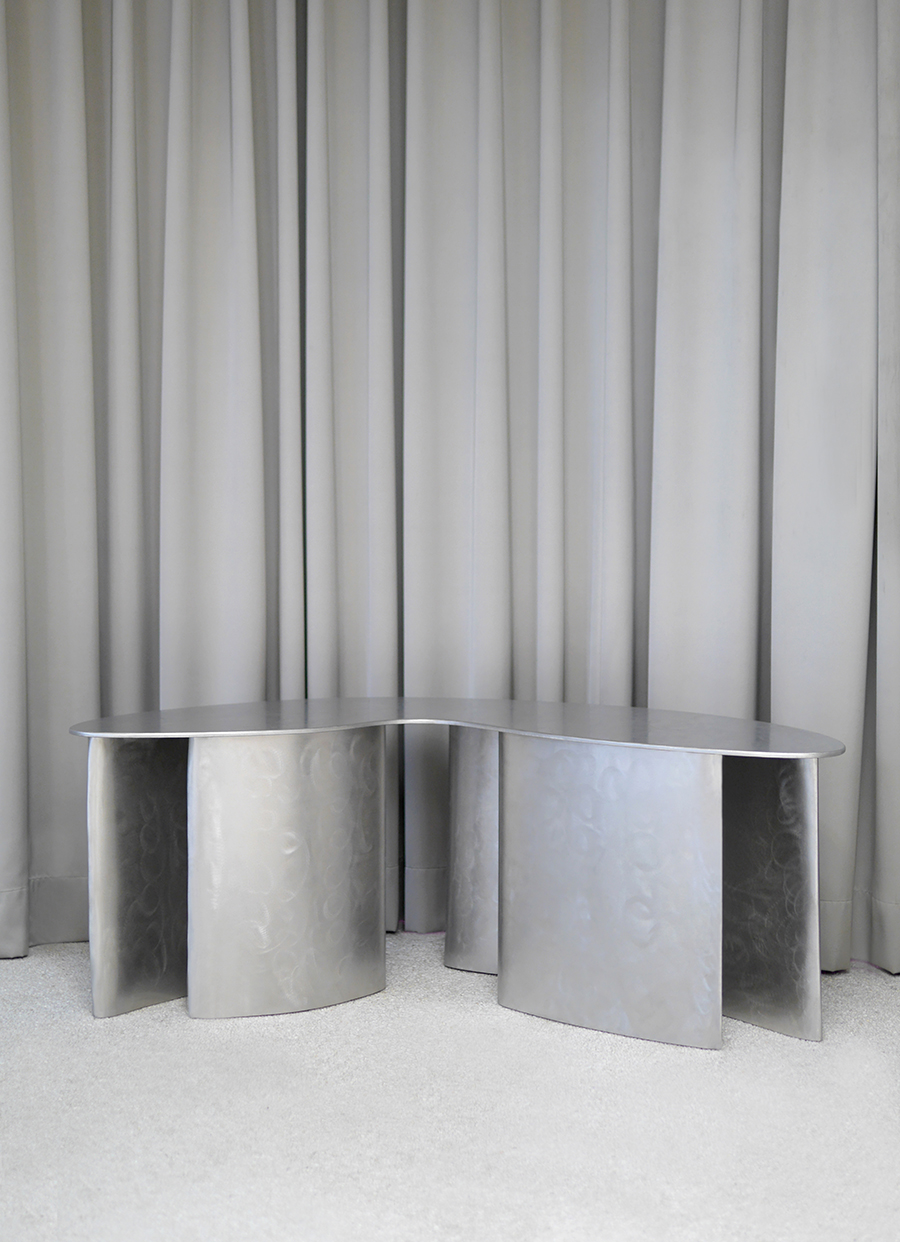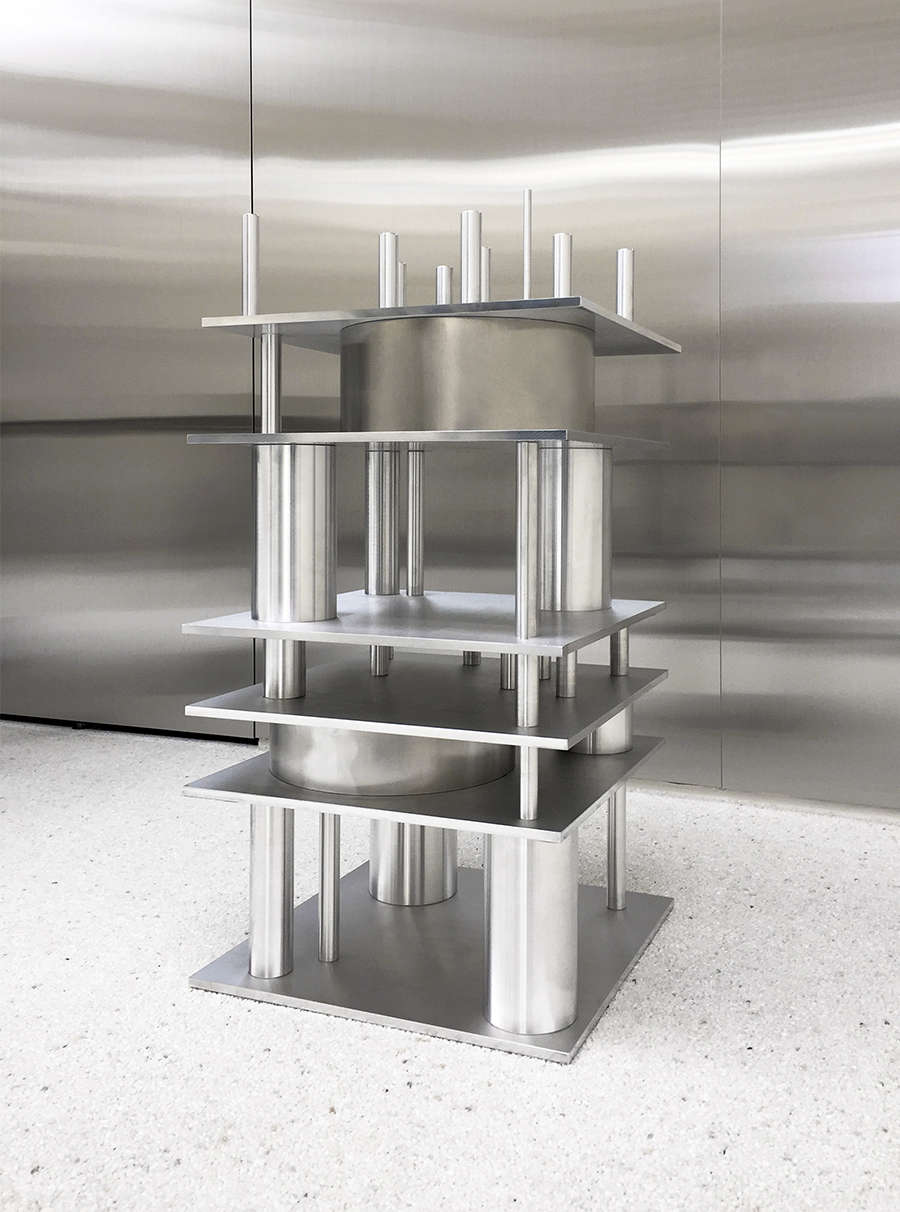 More Seoul-based design goodness was sent our way via artist Hyunjong Kim of Atelier KHJ. His Building series explores architecture and the simple, generative beauty of combining shapes and forms. We particularly love the polished aluminum and stainless steel pieces (surprise, surprise).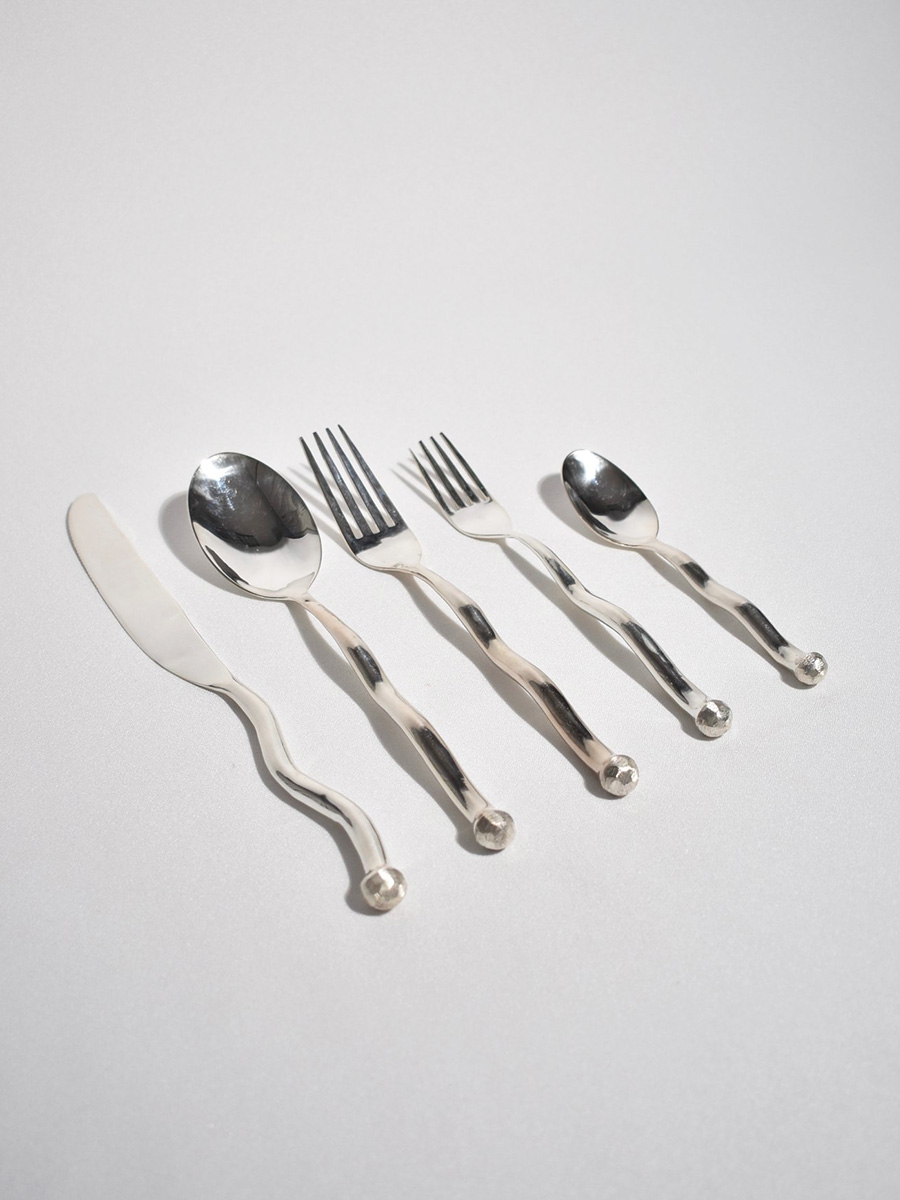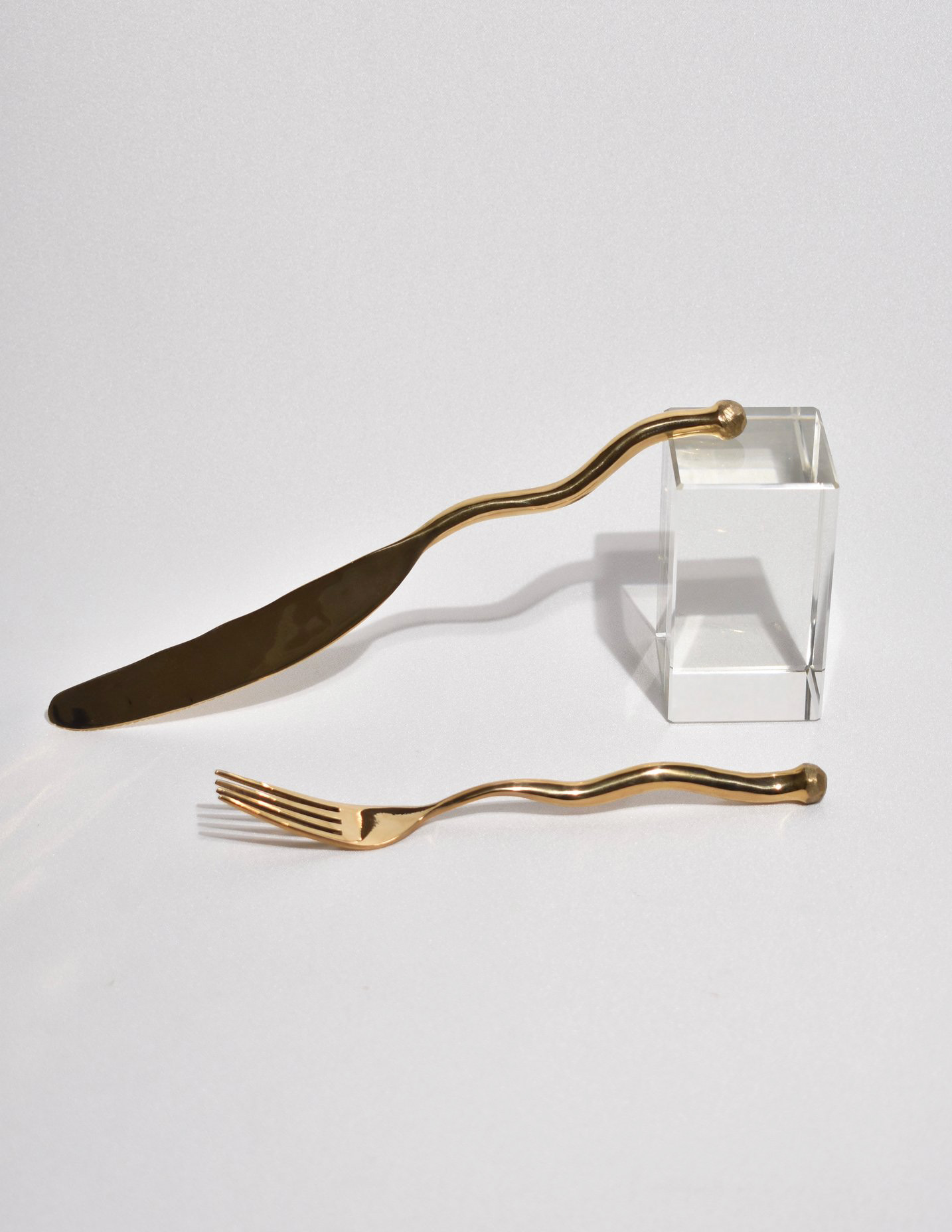 One of the more wondrous things about me having been born in 1988 is that sometimes, I encounter something totally 'now' that still ignites a mega pang of nostalgia. Enter the Izabel Lam-designed 'Sphere Flatware' sets featured over on Casa Shop, which my design-loving mother would have definitely probably owned. The perfect crossover of 1980s and 2019 modernism.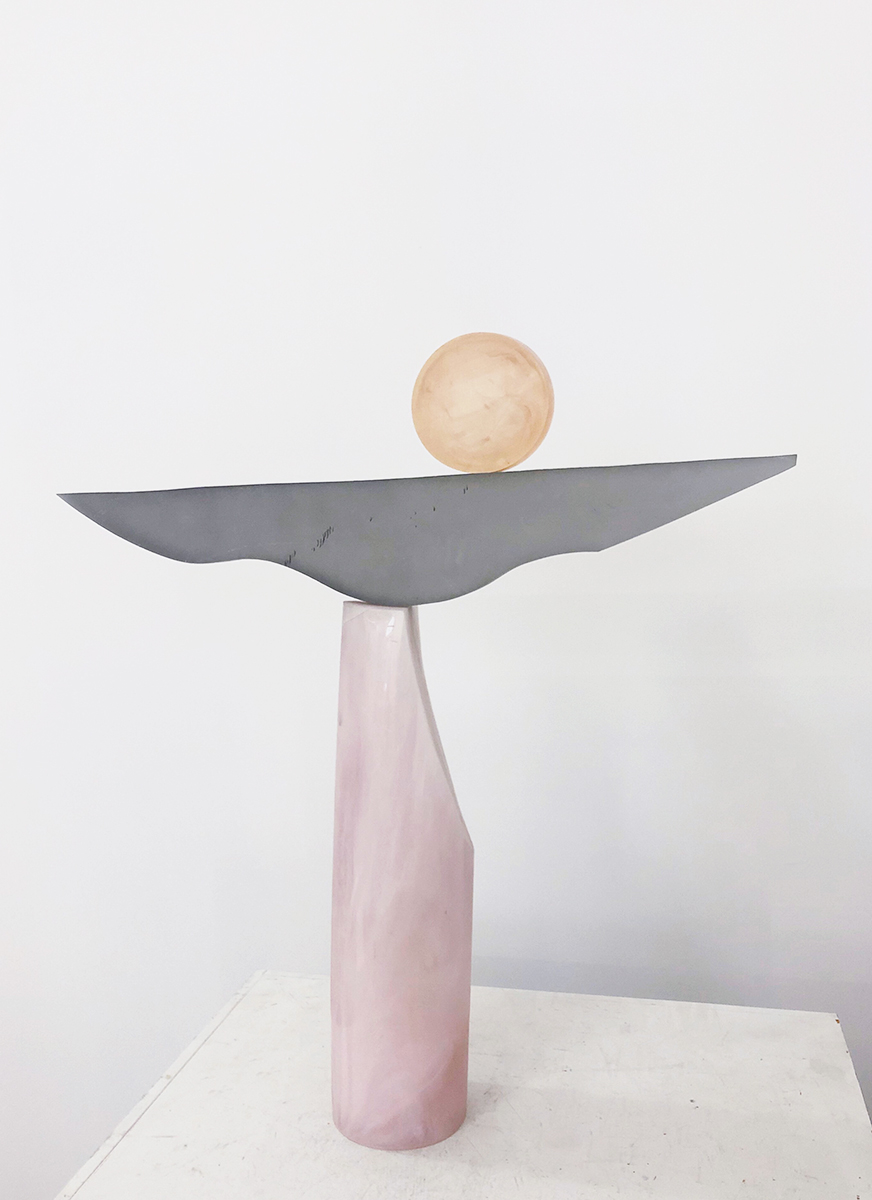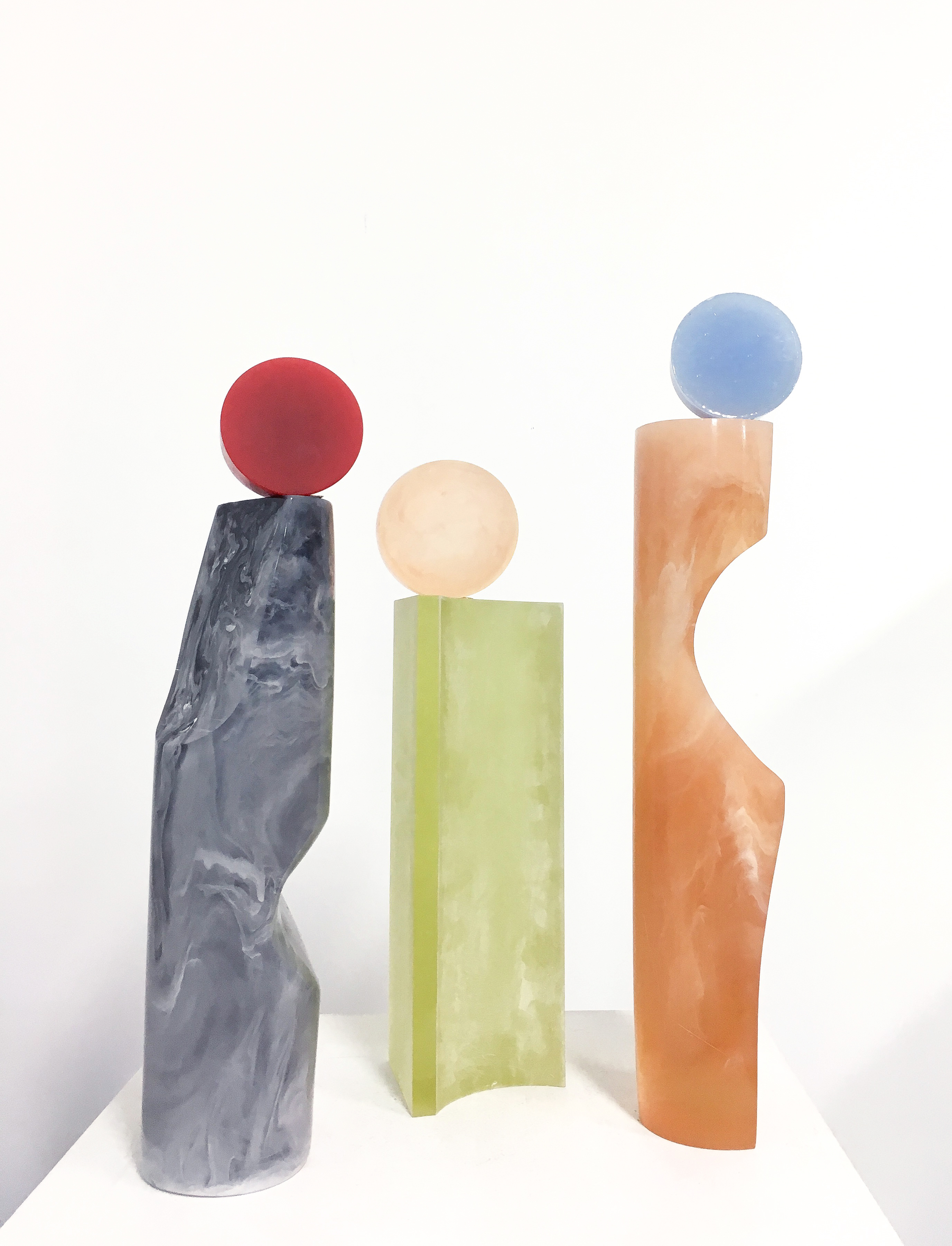 We stumbled onto Hong Kong–born, Los Angeles–based artist Jacqueline S. Nero's work on one of those now untrackable Instagram tumbles, where her series of hand cast, colorfully pigmented resin sculptures caught our eye. Assembled using no joinery or adhesives in Nero's studio — which lies on the Newport-Inglewood fault line in Los Angeles — the individual parts of each sculpture were "exhaustively arranged and rearranged to achieve… literal and aesthetic balance." The pieces now have some "invisible hardware" holding them in place — which makes us feel a whole lot better considering the whole fault line thing.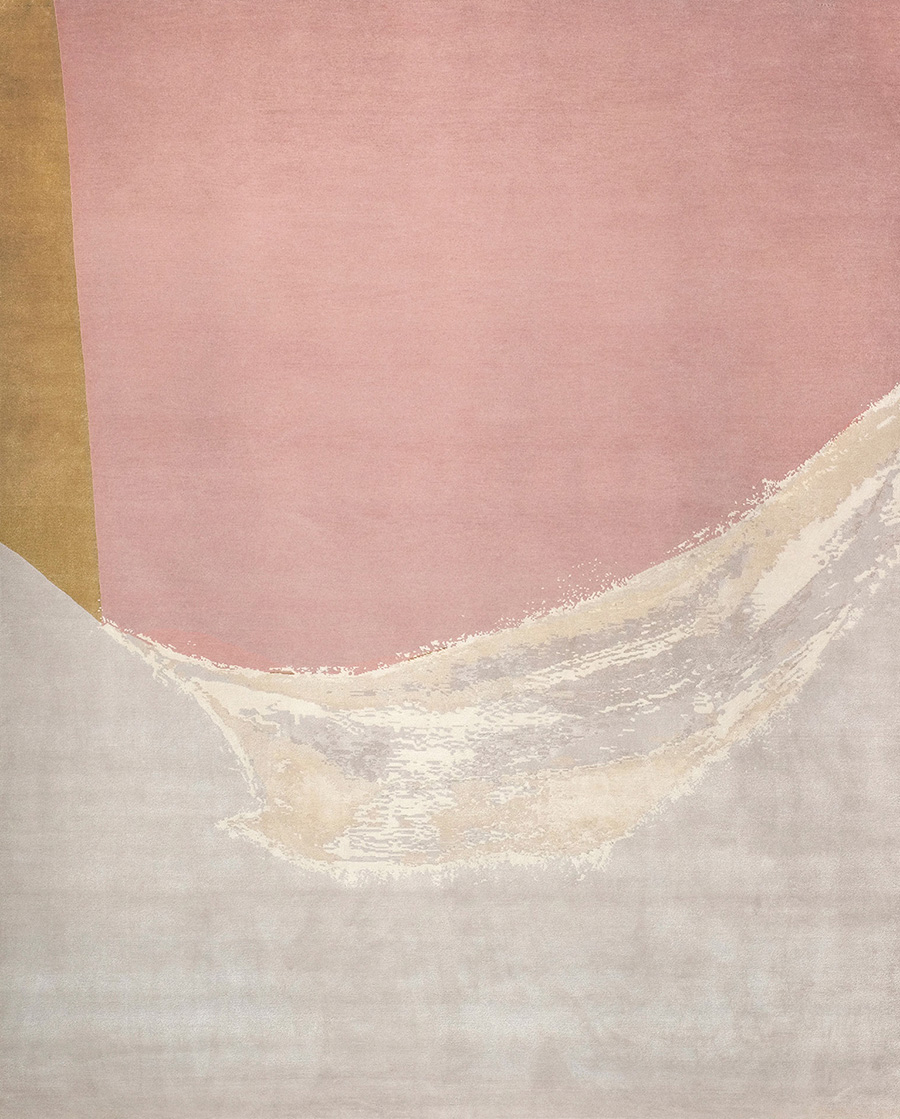 Vancouver-based artist Zoë Pawlak's first rug collection, Over Oceans, imagines what happens when two masses come together. The collection of five was produced in collaboration with Burritt Bros., and features 100 knots per square inch of Himalayan wool and Chinese silk. In other words, you'll want to be barefoot on these beauties.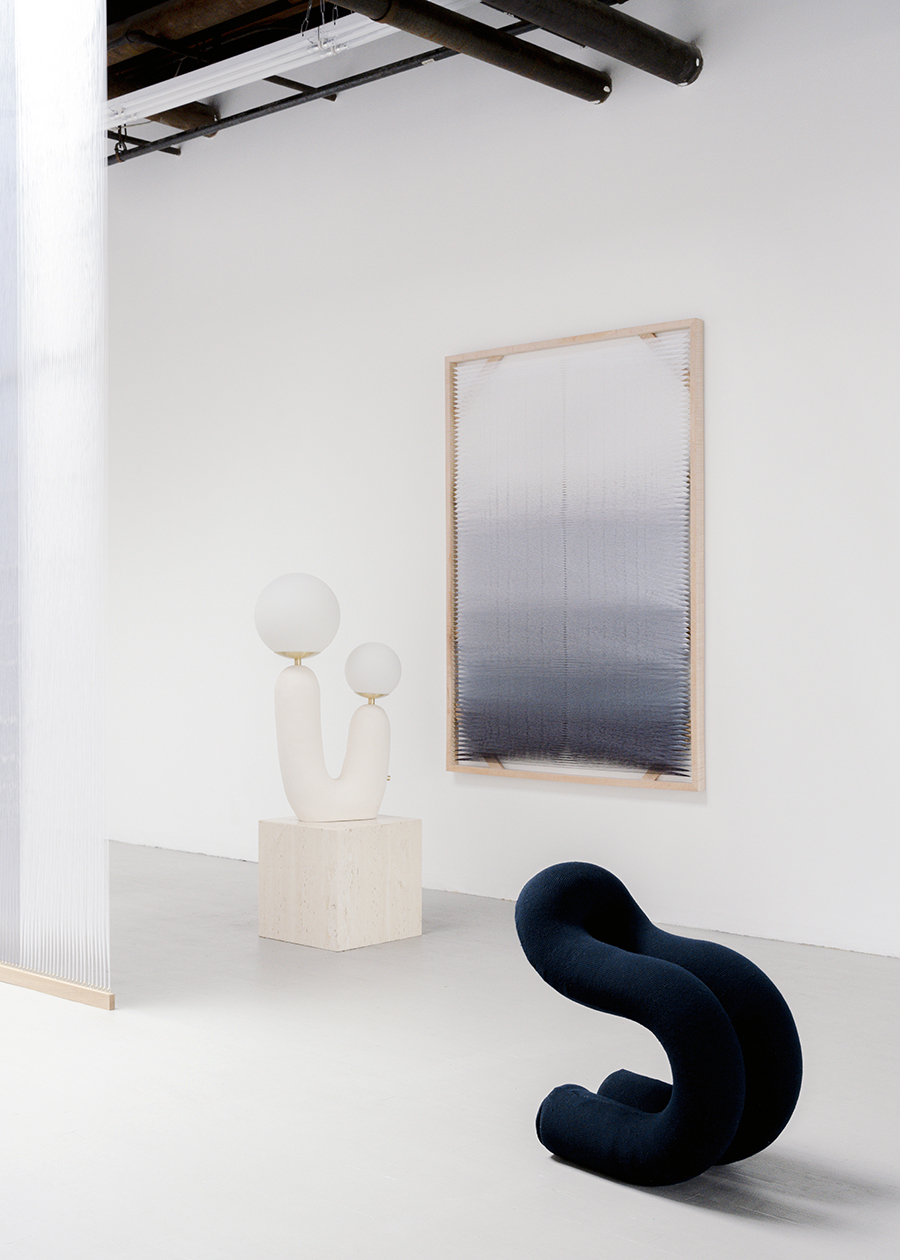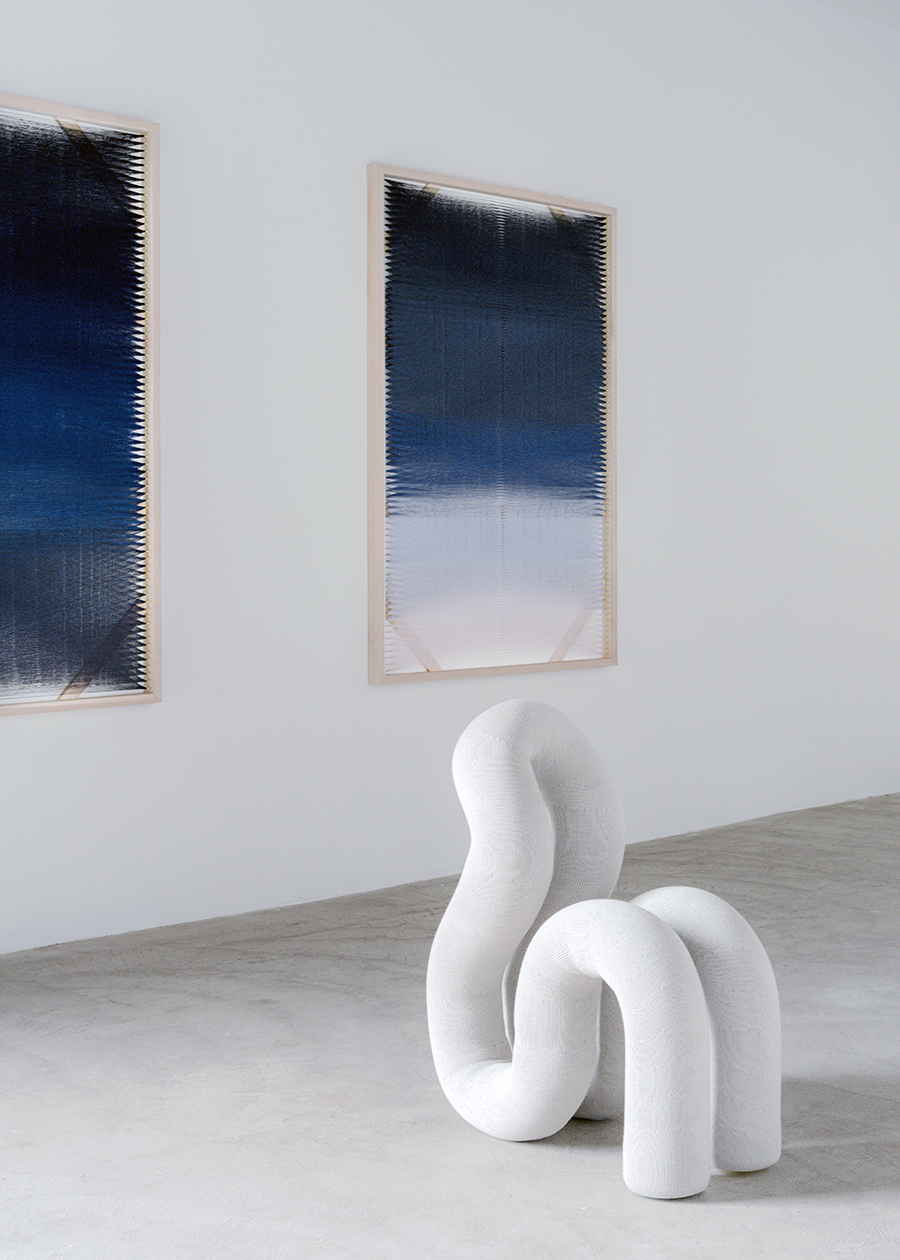 There's a generosity of spirit in the design world that's sometimes missing in other professions, and if you need proof, look no further than this photoshoot, put together by Eny Lee Parker and the photographer Sean Davidson at Carvalho Park gallery in New York. Says Eny, "We just wanted to create content for all artists and designers included, and [gallerist] Jennifer Carvalho and I felt like it gives both art and furniture a good sense of scale if they are in one frame together." The furniture includes pieces by Parker, Bailey Fontaine, Konekt, Asa Pingree, and Soft Limits, and the art installation — currently on view at the gallery — is by Rachel Mica Weiss, Rosalind Tallmadge, and Se Yoon Park.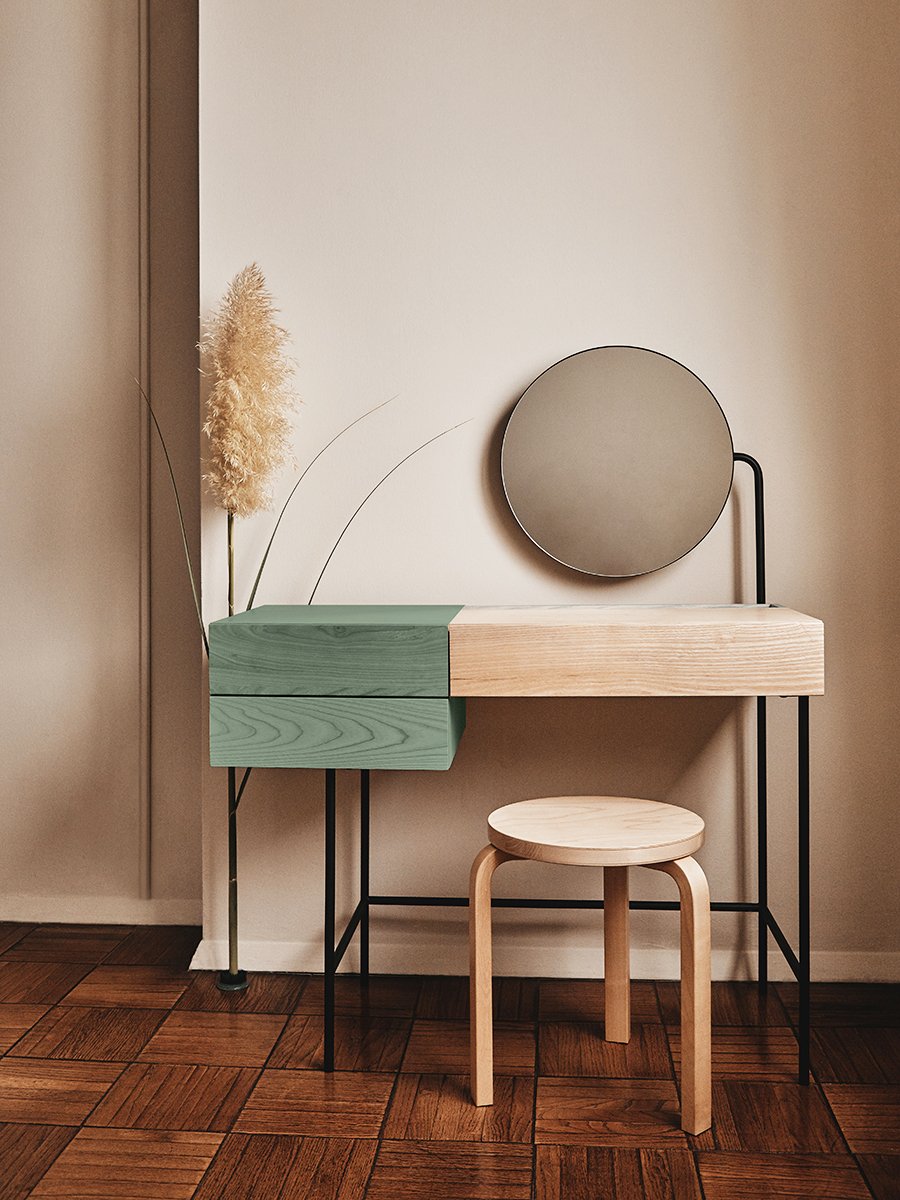 Why yes, you probably do need a modern day vanity moment in your home. It's what all of our domestic spaces have been missing, if the new Ladies & Gentlemen-for-Dims 'Composed Vanity' has taught us anything. The versatile design doubles as a desk, comes in a foursome of cool colorways, and is perfect for tucking small things away.
Interiors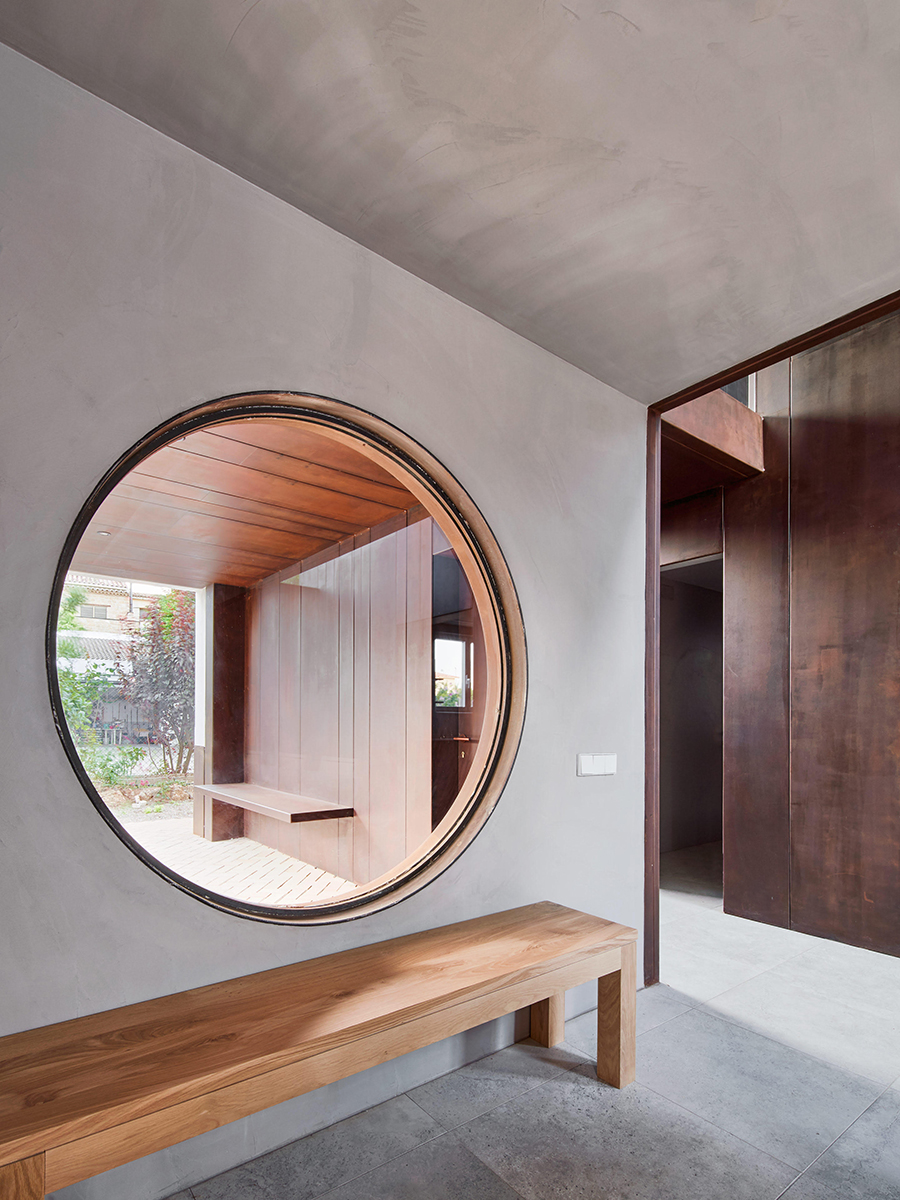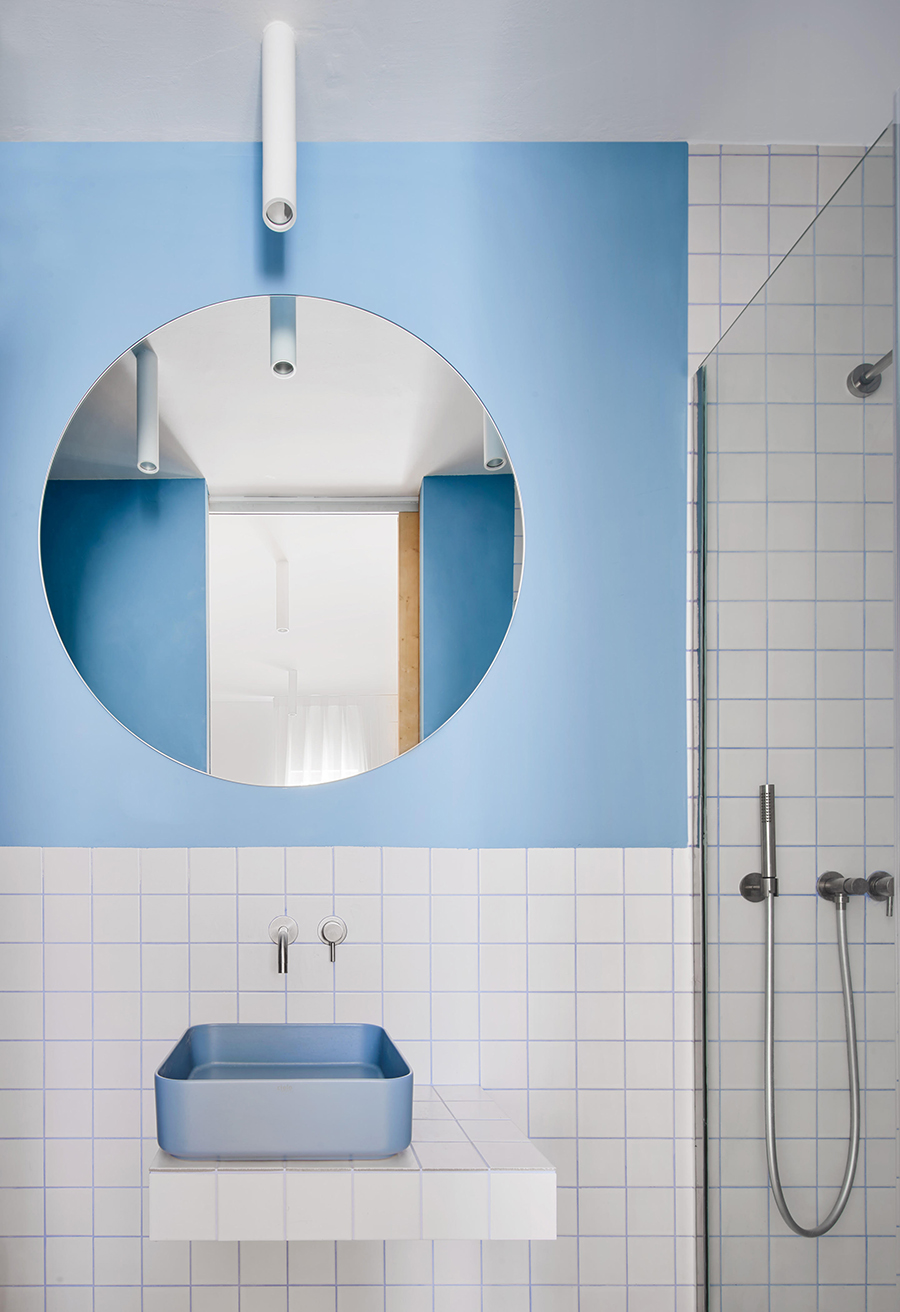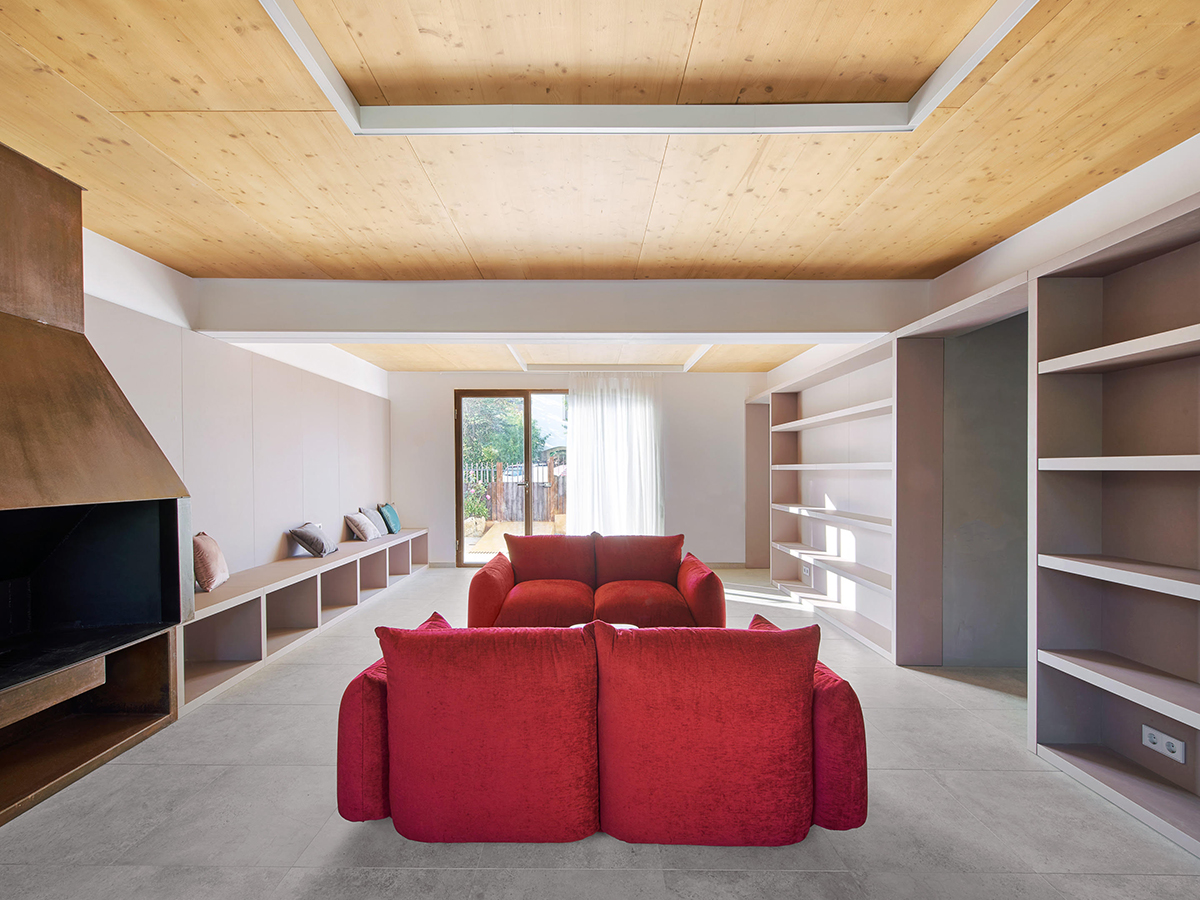 Located in the small town of La Pobla de Cérvoles, in Lleida, a province of Catalonia, set on a winery, you might — with luck — stumble upon a new house unlike most family homes of the Spanish countryside. Designed by Raul Sanchez Architects, the home will serve as a hybrid home-hotel-gallery space for the Mas Blanch i Jové winery. Photos by José Hevia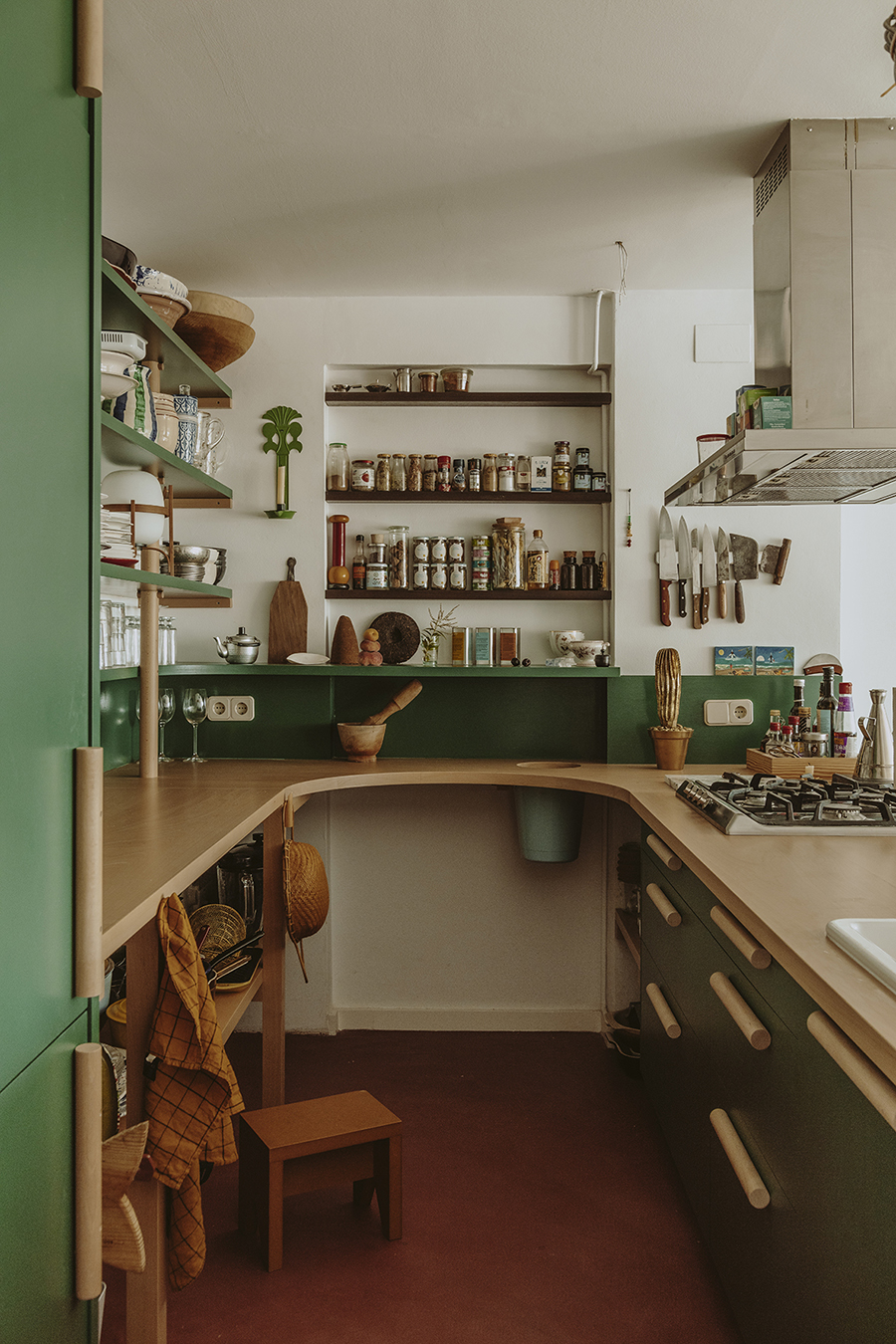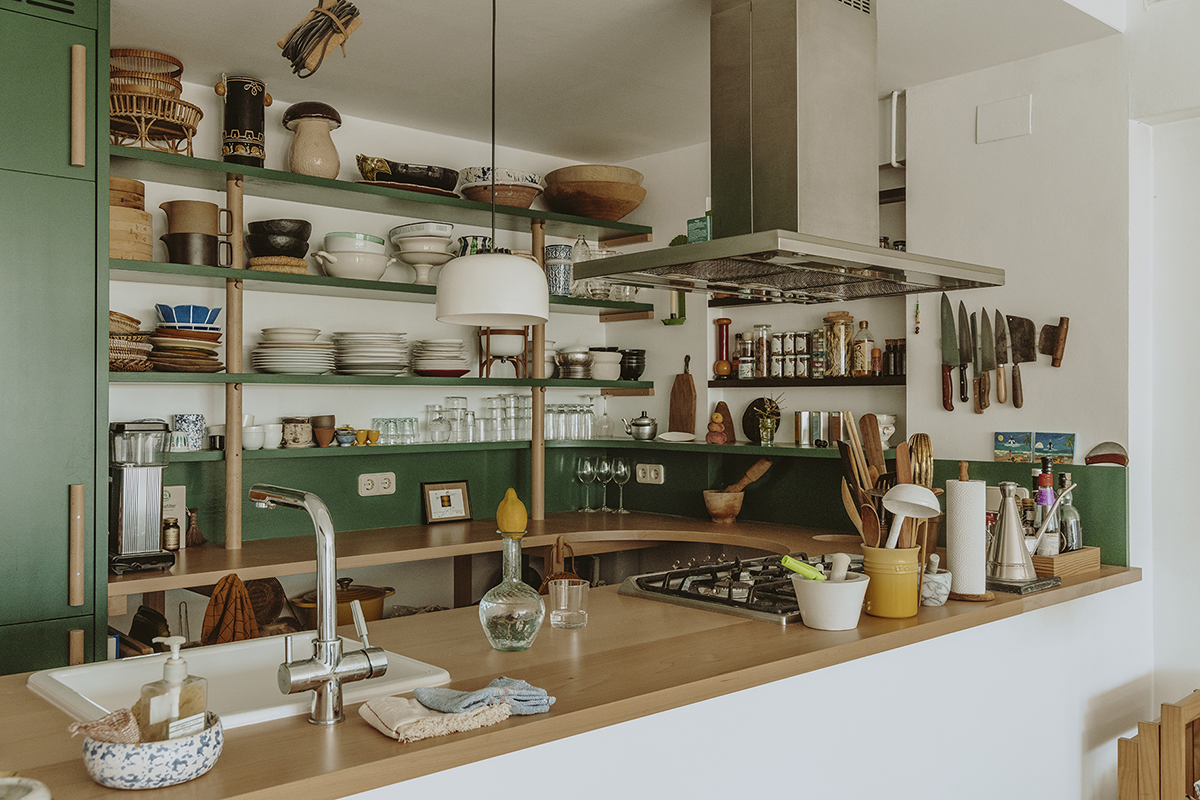 We let out a series of excited squeals when we first laid eyes on this Barcelona kitchen design, dubbed Pepi's Kitchen, designed by AOO Barcelona. That delightful shade of green! Those sloping wood built-ins! The shelves stuffed with all sorts of magical ingredients, no doubt! A staggeringly definitive word on open-shelving, if we ever saw one. Pepi is a lucky lady. Photos by Yosigo
Exhibitions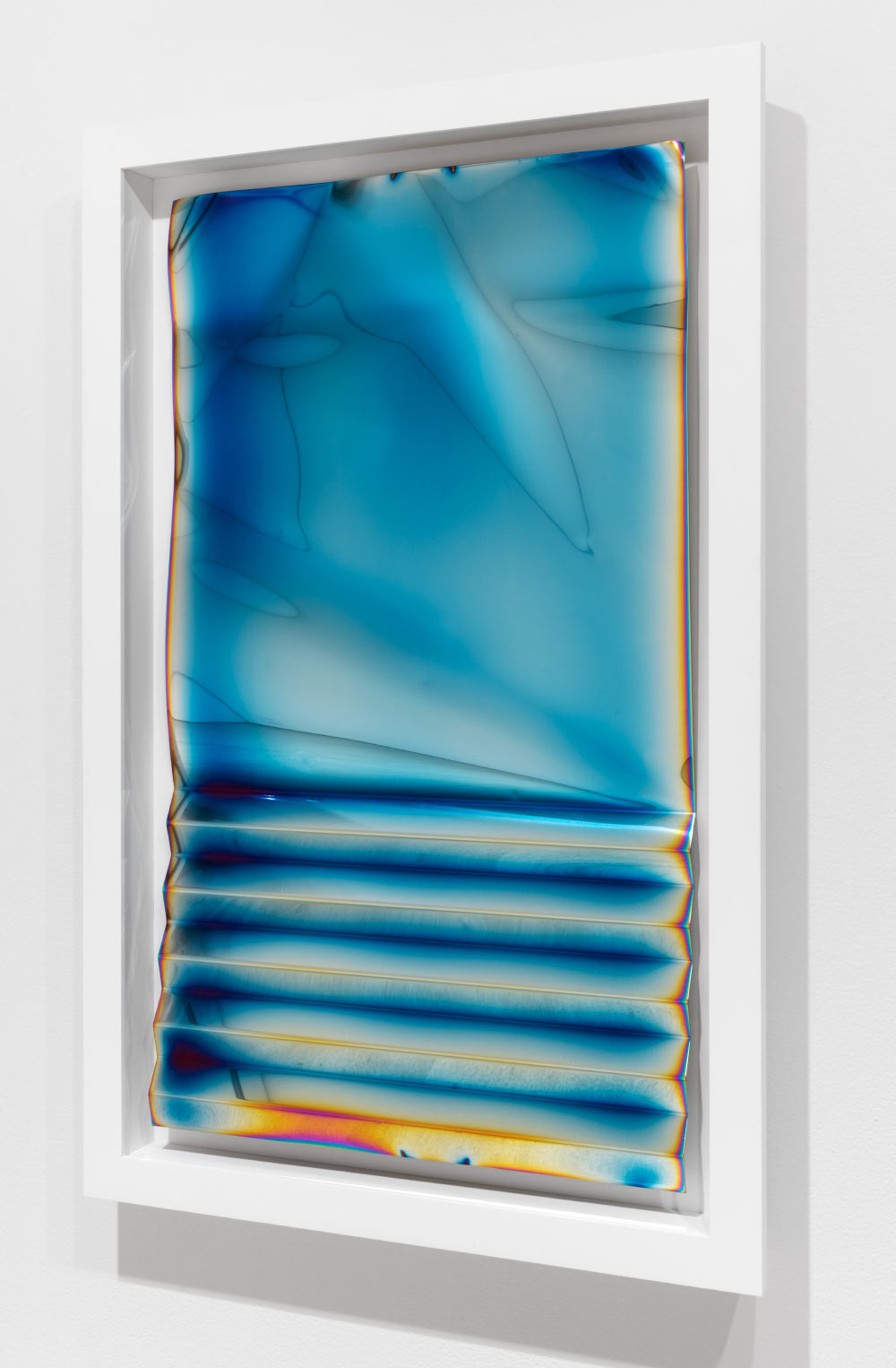 Aleksandar Duravcevic's stainless steel sculptures are so reflective that they're particularly challenging to photograph. If this one catches your eye in even the slightest way, we recommend you make your way to TOTAH gallery this weekend to see their dynamic light magic in action. The show closes Sunday, so hop to it.