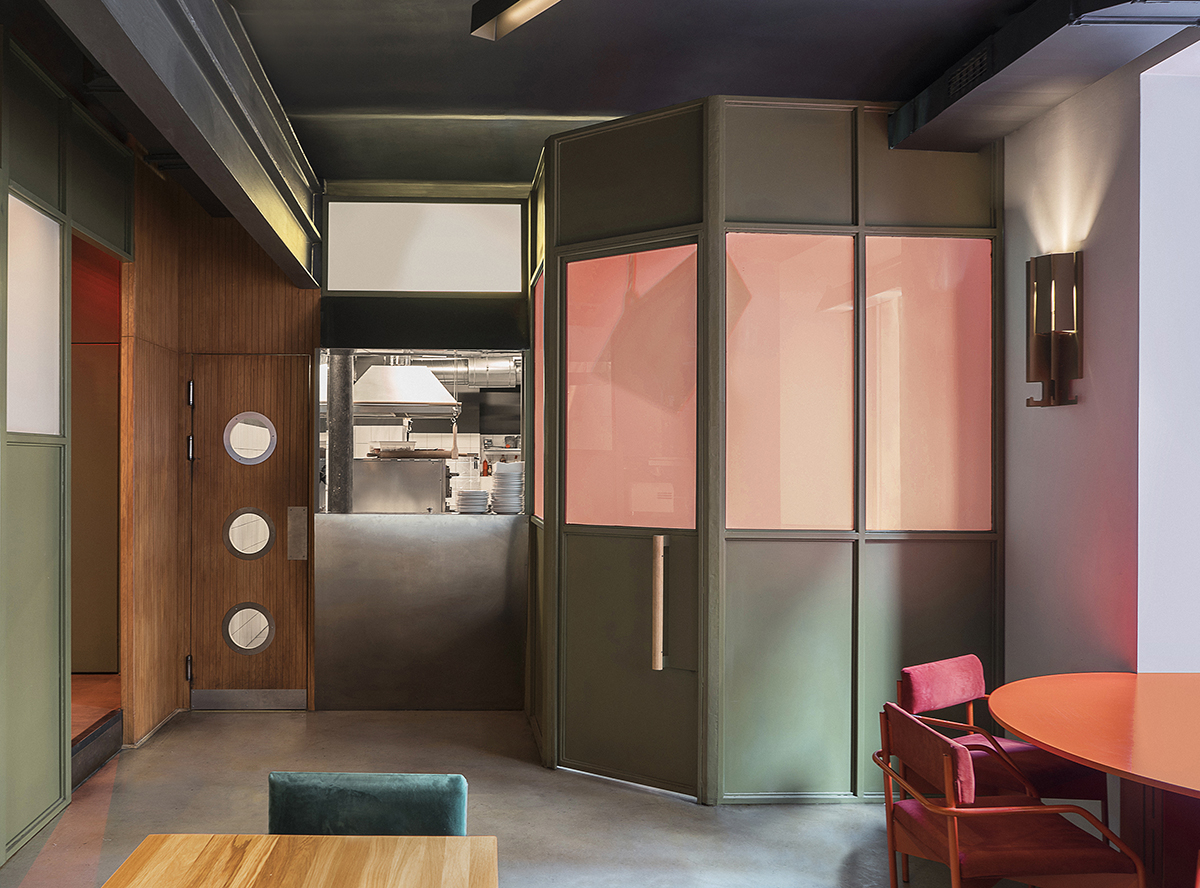 A weekly Saturday recap to share with you our favorite links, discoveries, exhibitions, and more from the past seven days. This week was an interiors goldmine, from a luxe Tribeca apartment designed by ASHNYC to Studiopepe's first coffee shop to a Russian pizzeria we'd happily move into (above).
Discoveries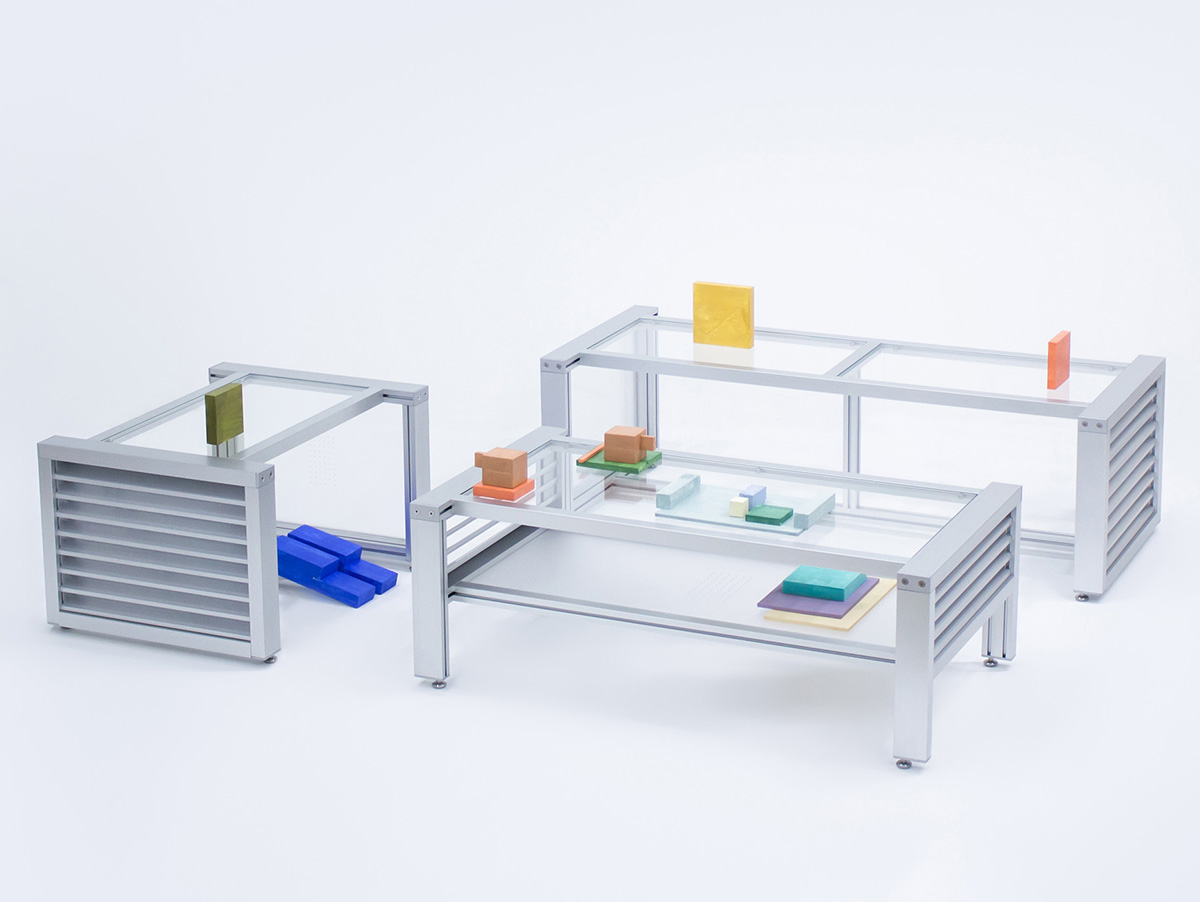 1/plinth Studio's Louver series began "with an idea of utilizing existing industrial material with a different perspective," which means, in practice, using the architectural element of the louver as the defining feature of a collection of easily modified furniture pieces made of aluminum. The basic structure of each of the eight pieces in the collection is built with an aluminum extrusion frame system; the frame, which doesn't need to be welded, can be filled with tempered glass and acrylic.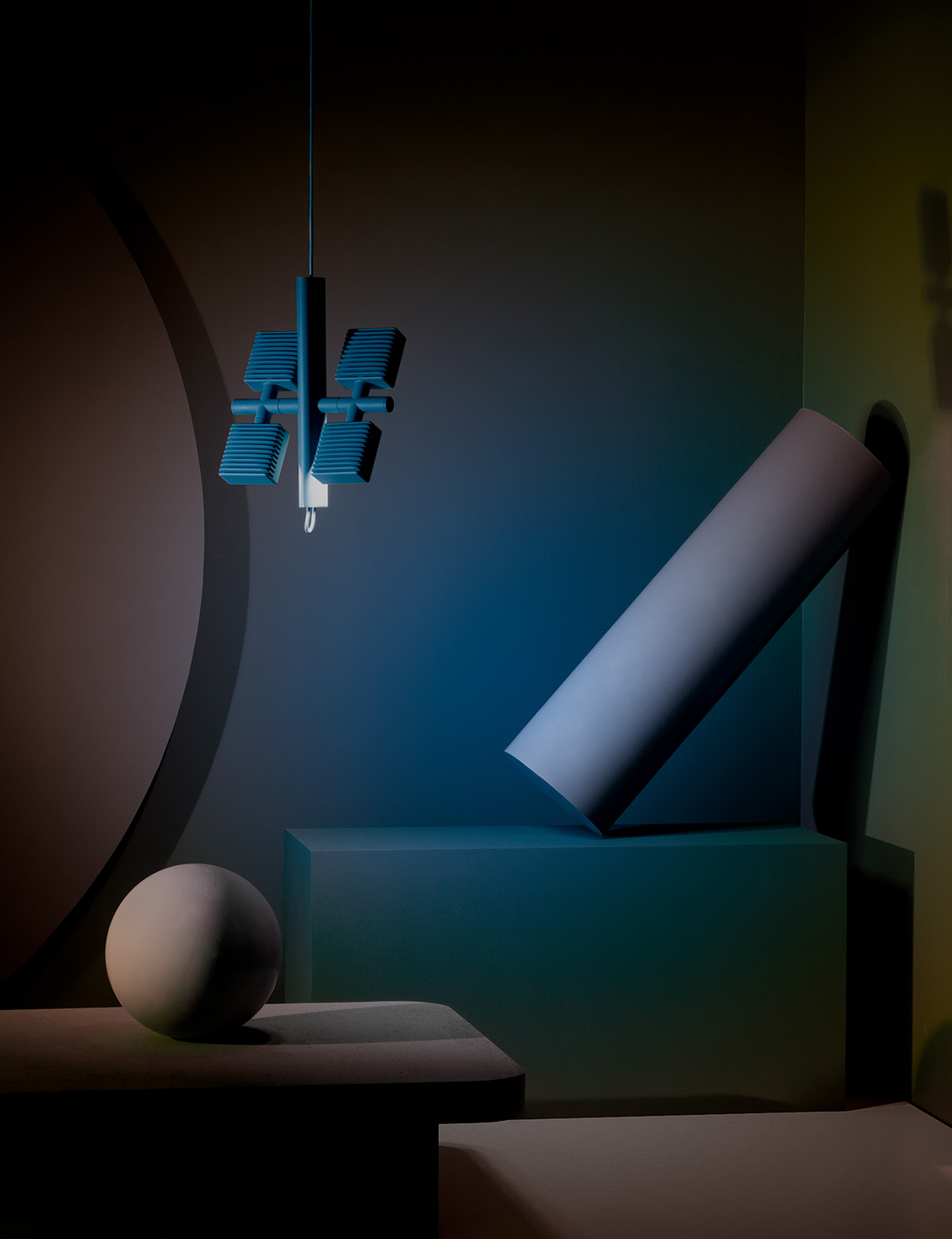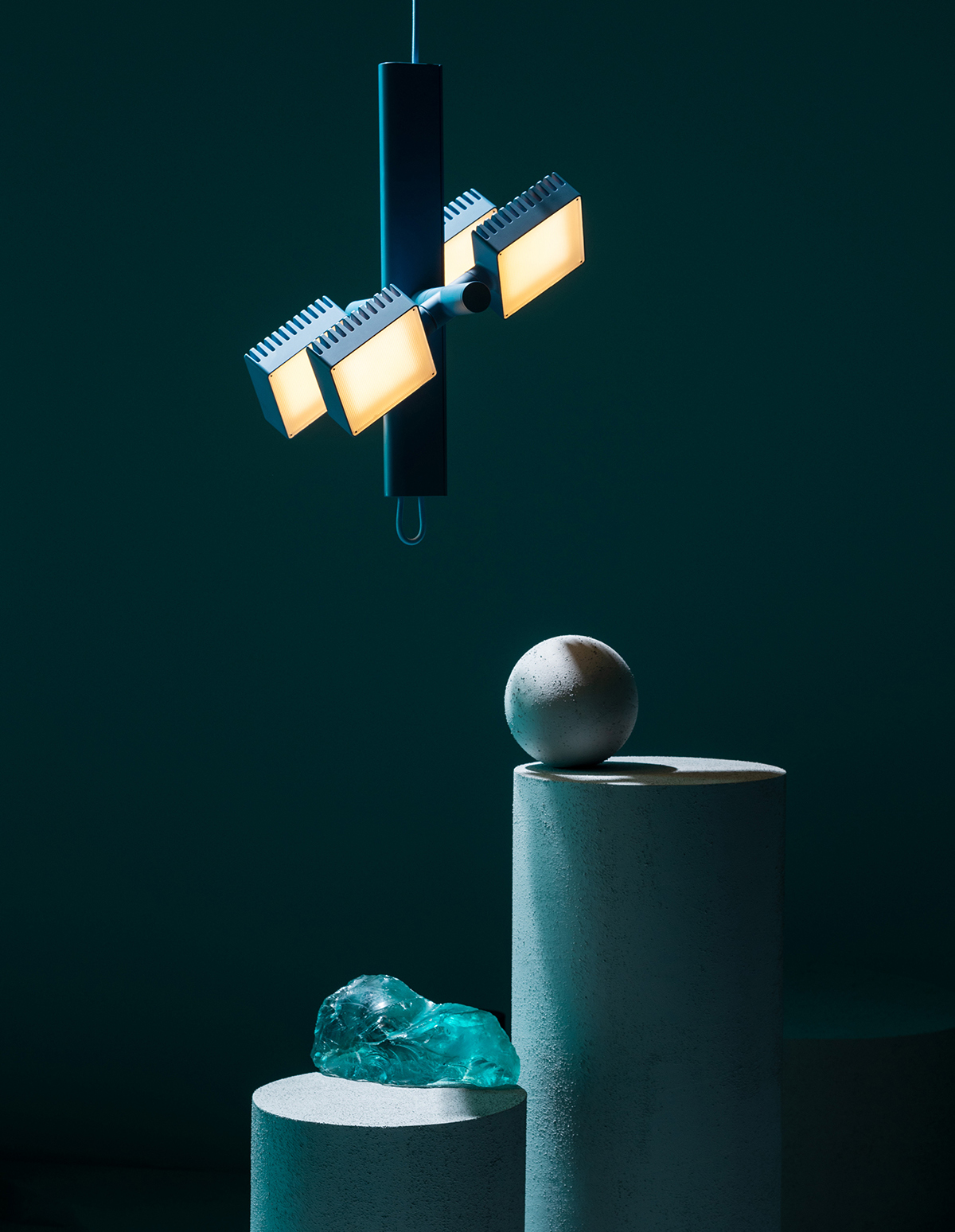 Montreal-based lighting studio Lambert et Fils will introduce its new Dorval collection — which draws inspiration from airport runway lights and chandeliers for a "subtle interplay between contemporary and vintage industrial design" — at this year's Bienniale Interieur Kortrijk in Belgium.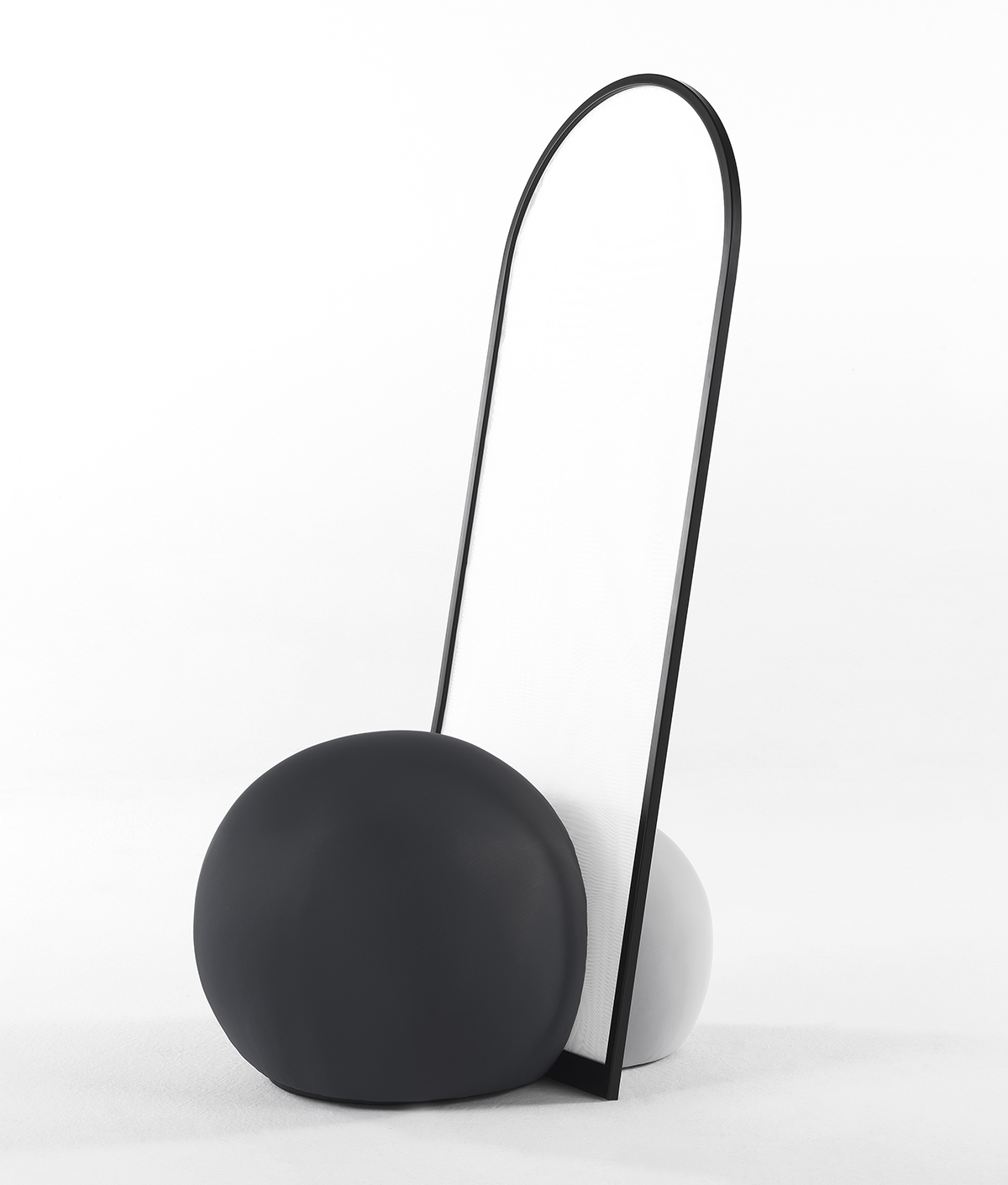 Last year we declared it "rare to find a brand-new furniture company as assured as [JCP]," and the studio's latest, Rexalt, "a seat that plays with perception," continues to impress. Designed by Alessandro Zambelli, the project will be on display as part of Design Materiale Immateriale, an exhibition at Venice Design Week at Museo di Palazzo Grimani.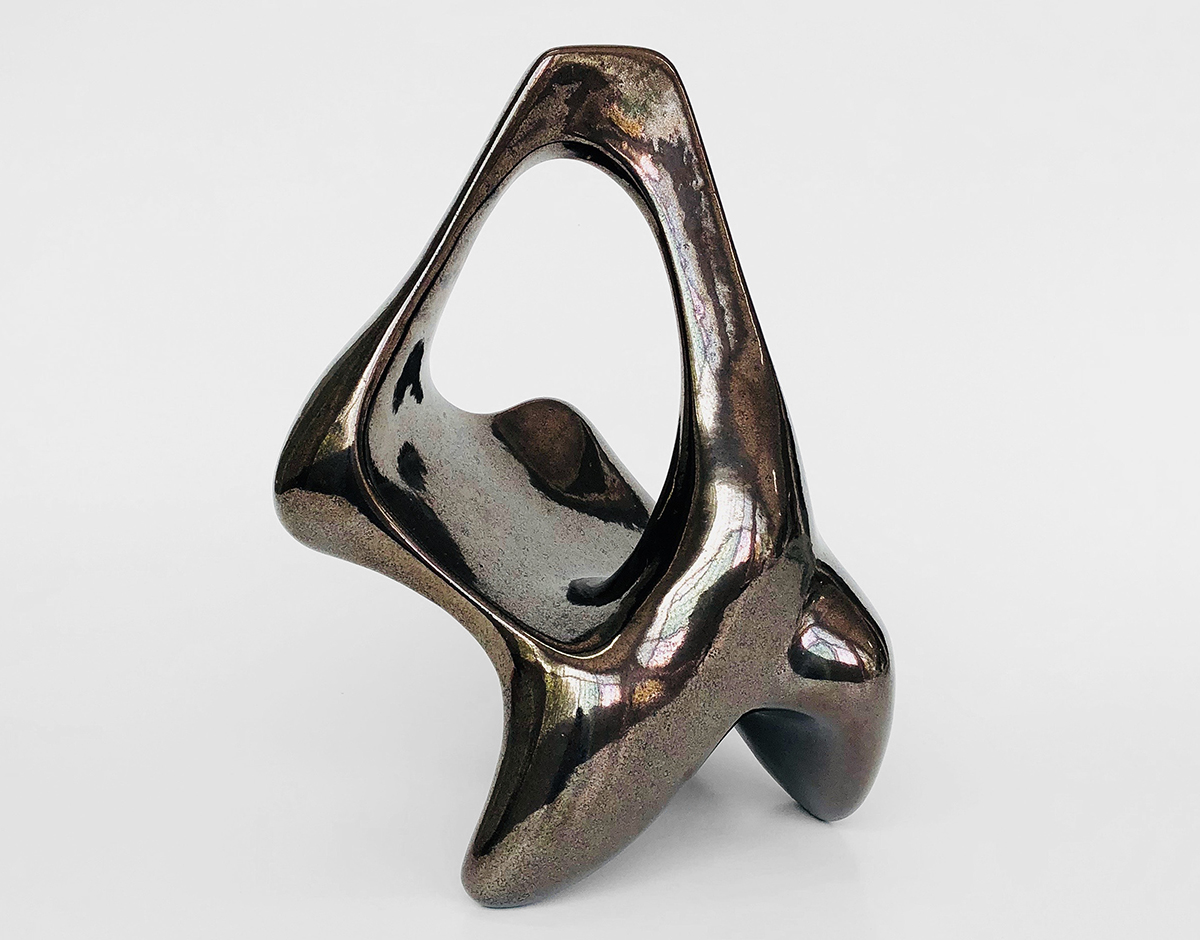 Mexico City-based ceramics studio Cerámica La Mejor's newest project is an edition of five sculptures designed by Mexican modern artists, like Manuel Felguérez (above), and made by La Major's young artisans. With the edition of 25, the studio hopes to "create bridges between art and design, and to create new ceramic work with some of Mexico's artistic living legends."
Interiors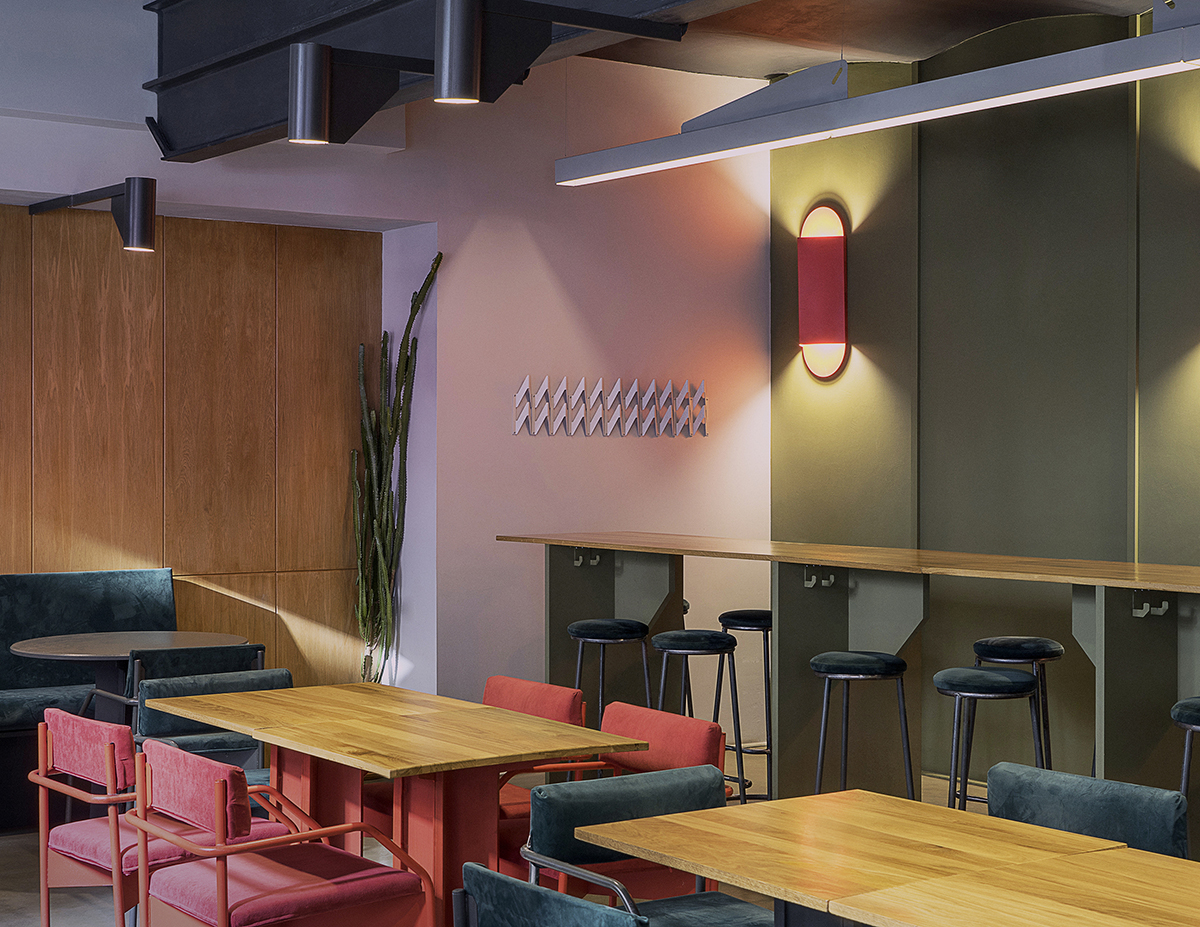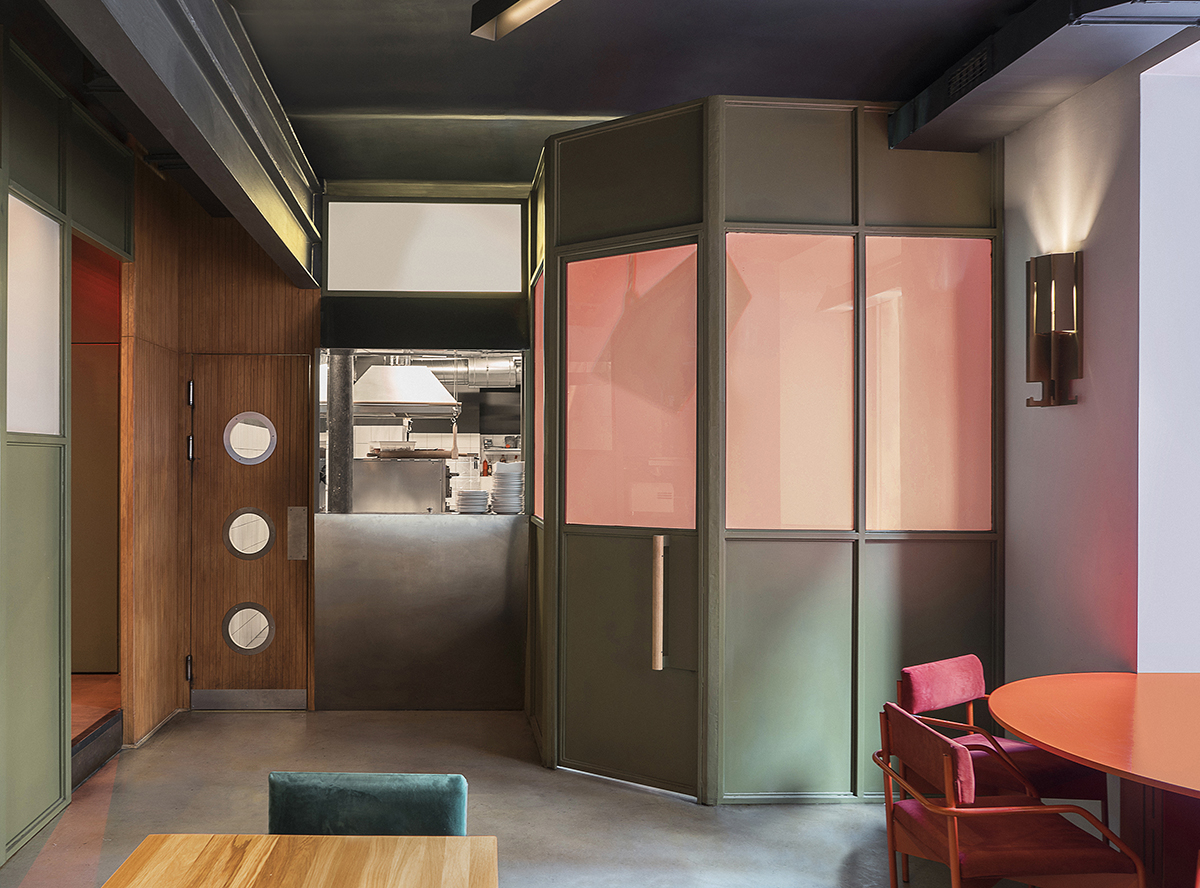 Facultative Works is a young design duo from Russia who recently created the interiors for the Oversize Pizza Club, located in an old printing equipment factory in St. Petersburg, Russia. (It is, strangely enough, not the first high-design pizza place we've featured.) "The goal was to create the atmosphere of a working club, where workers come after a hard day to relax with friends," says co-founder Lesha Galkin. All of the furniture, including the tables, chairs, lighting, and even the sinks, was created especially for the pizzeria. Photos courtesy Facultative Works / Lesha Galkin.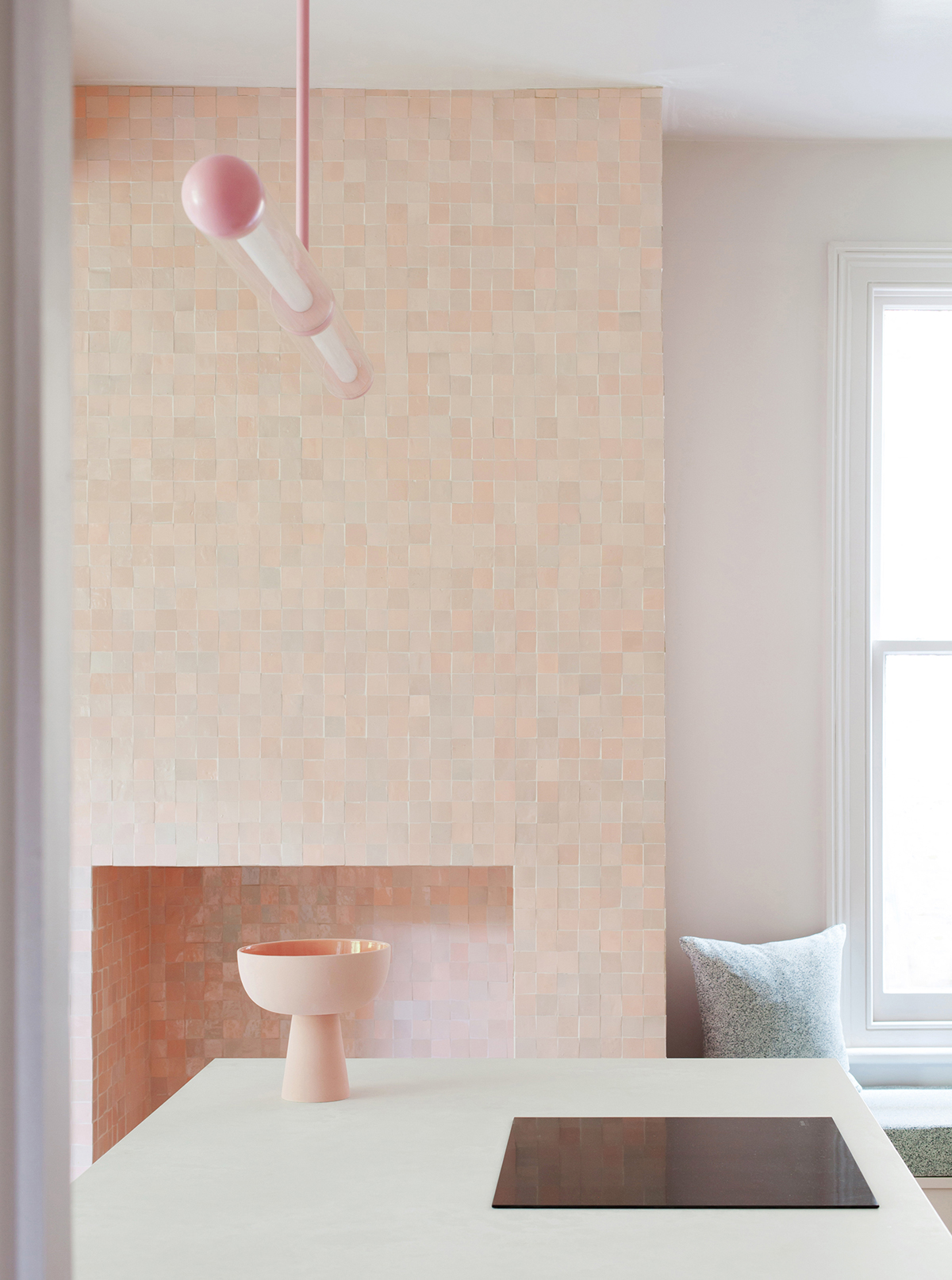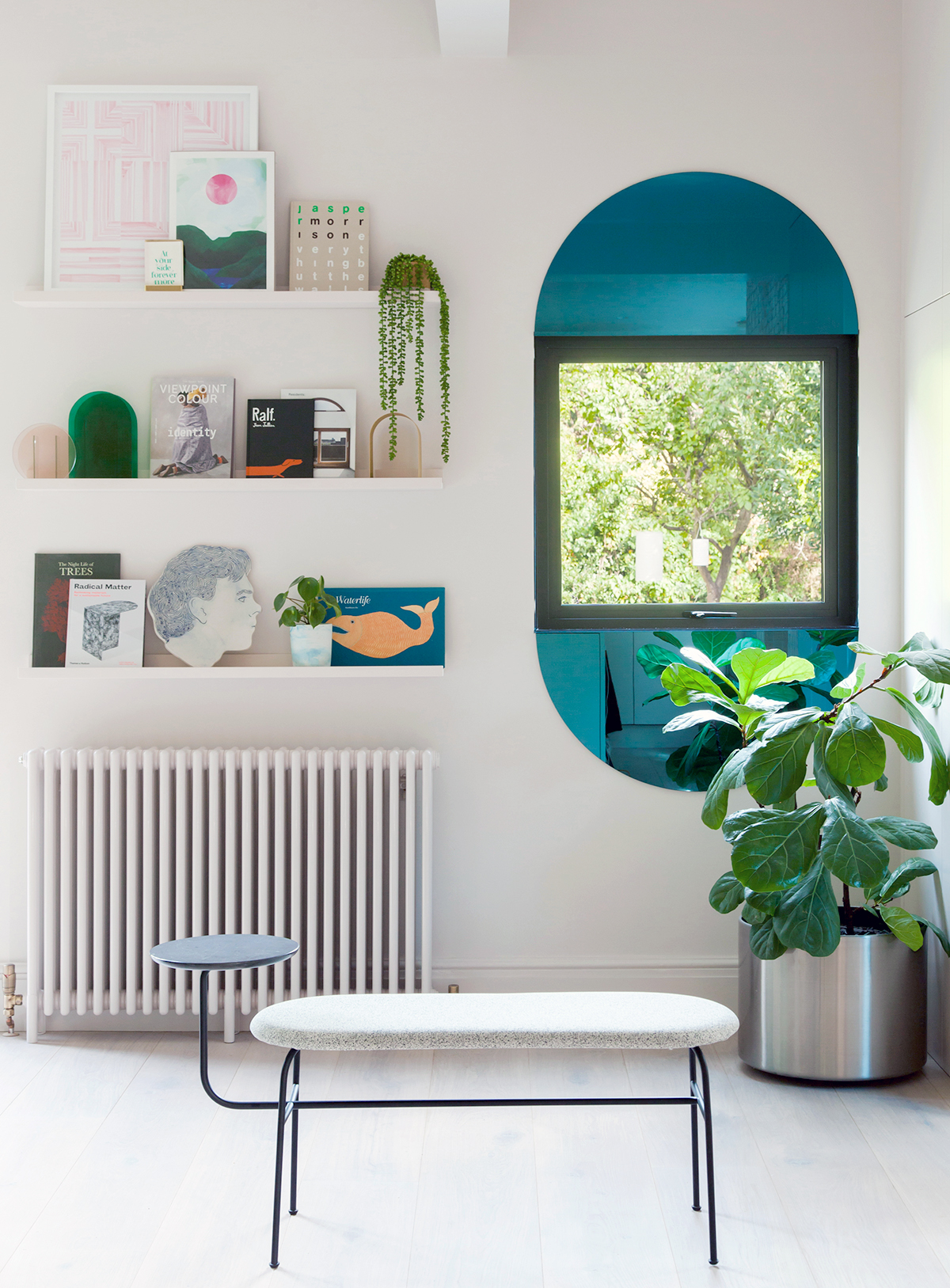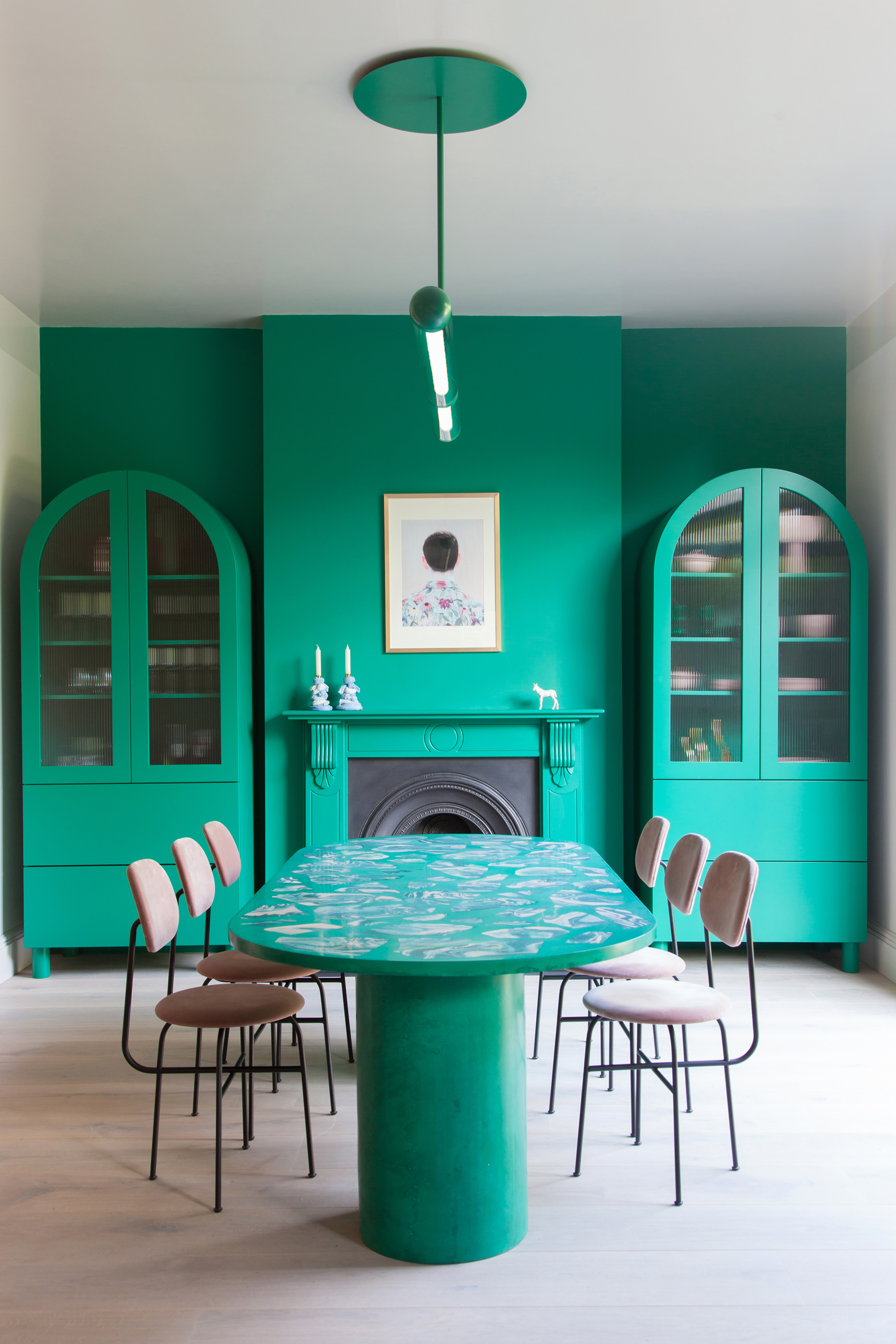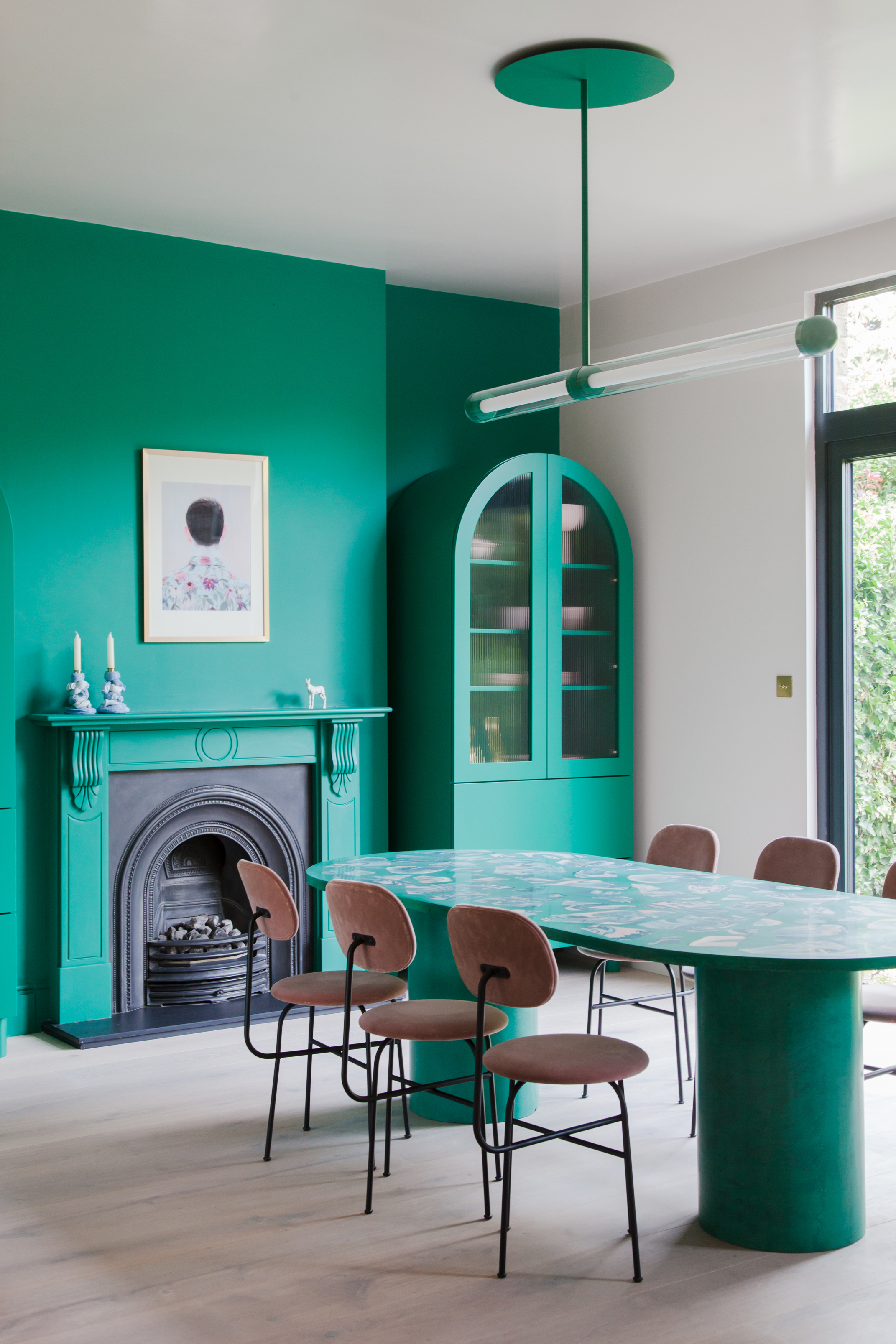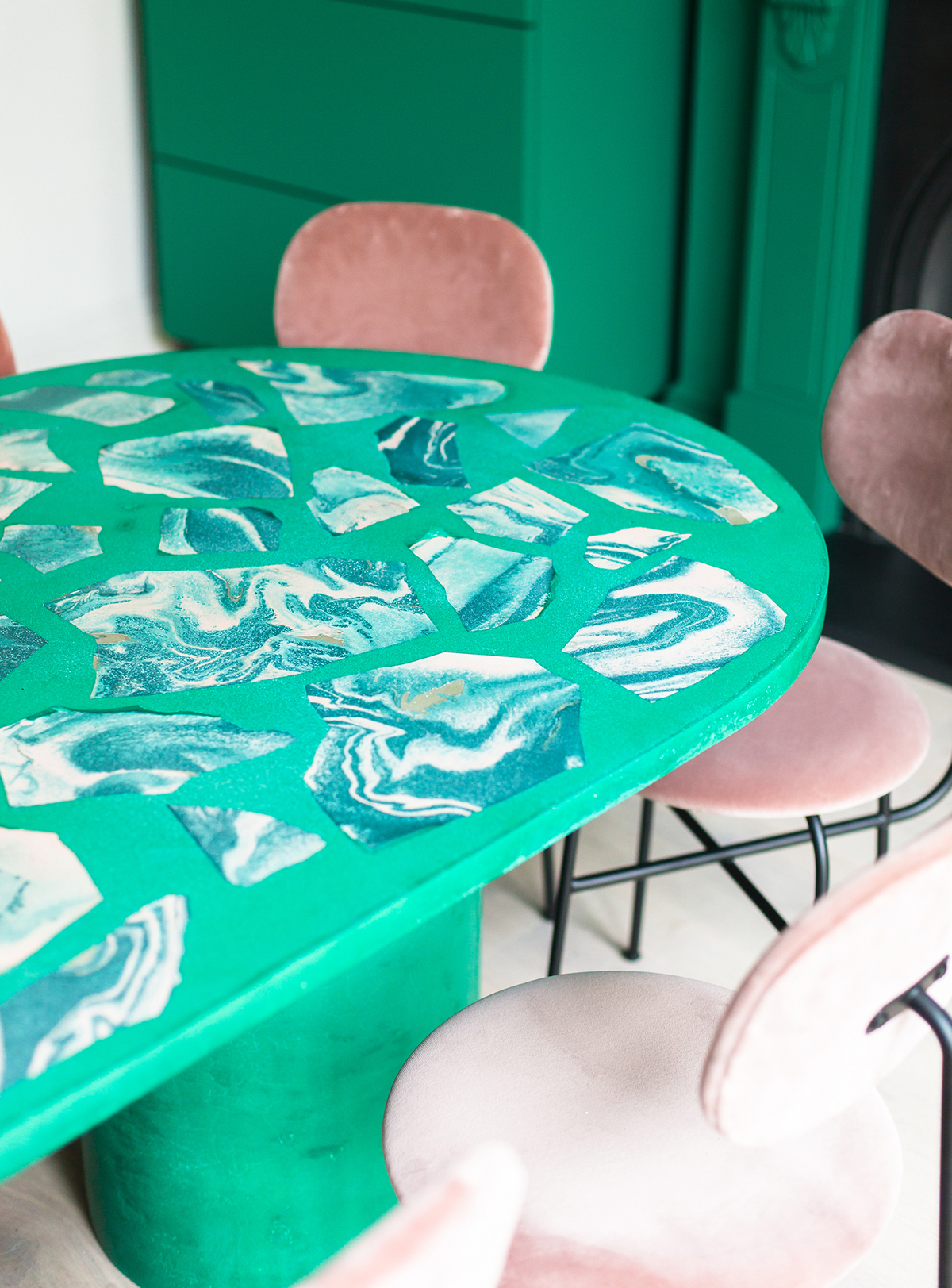 This live/work space is the culmination of a 3-year renovation project in a detached Victorian house in Forest Hill, London, by interior designers Russell Whitehead and Jordan Cluroe, founders of 2LG Studio. The most striking furnishing might be the dining table, which doubles as a workspace, designed in collaboration with Jesmonite artist Olivia Aspinal (whose collaborations we've featured on the site before). Photos courtesy 2LG Studio / Megan Taylor.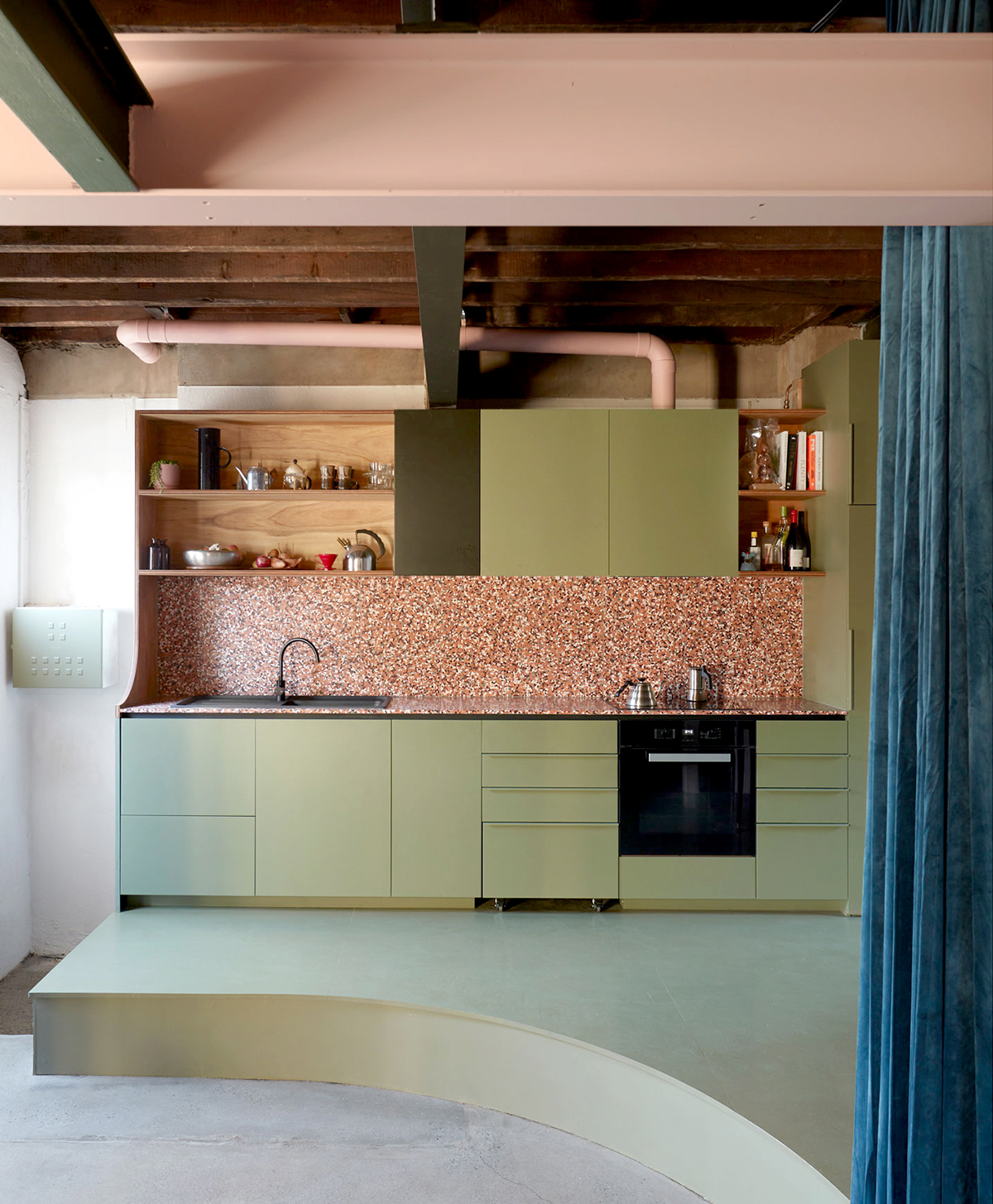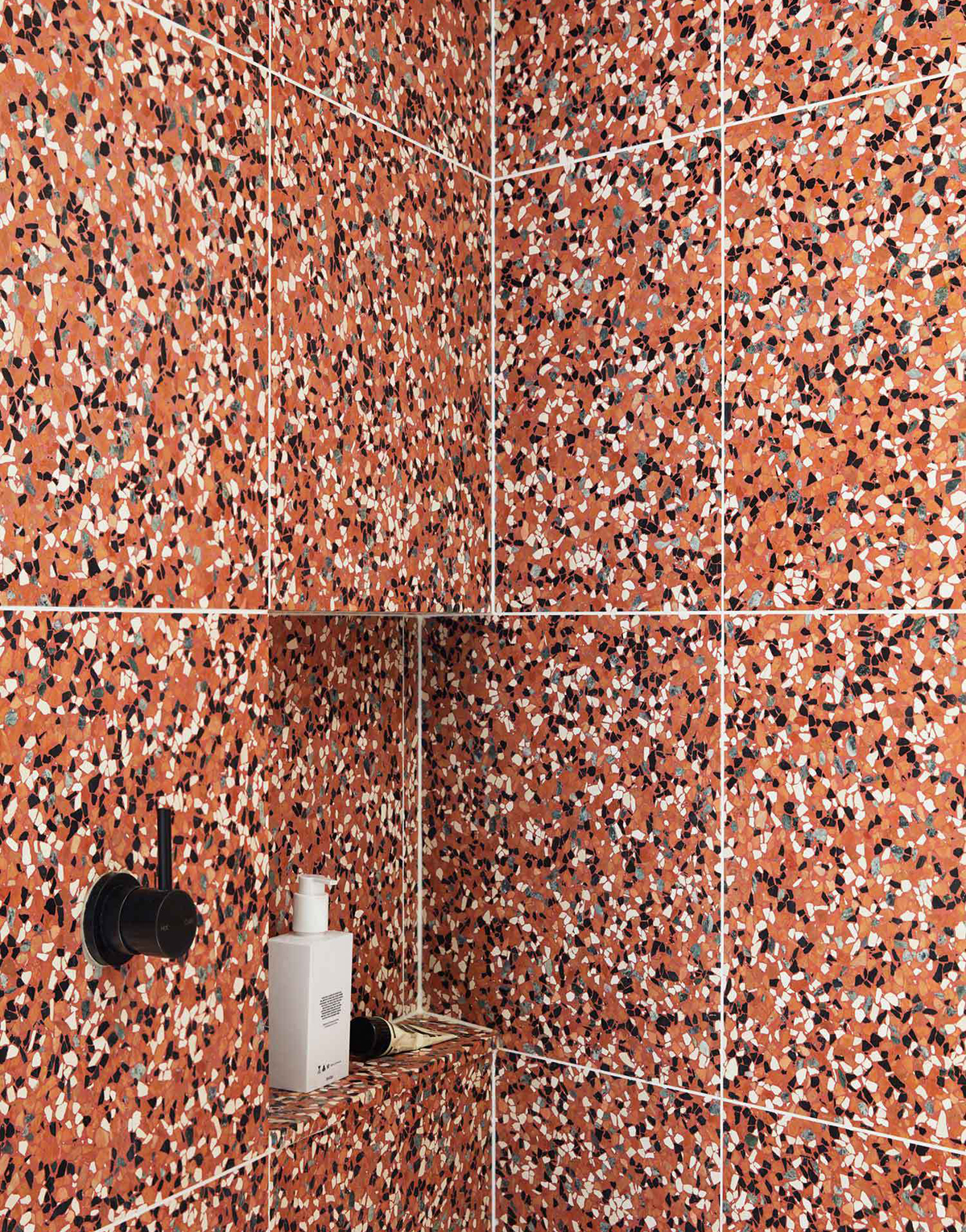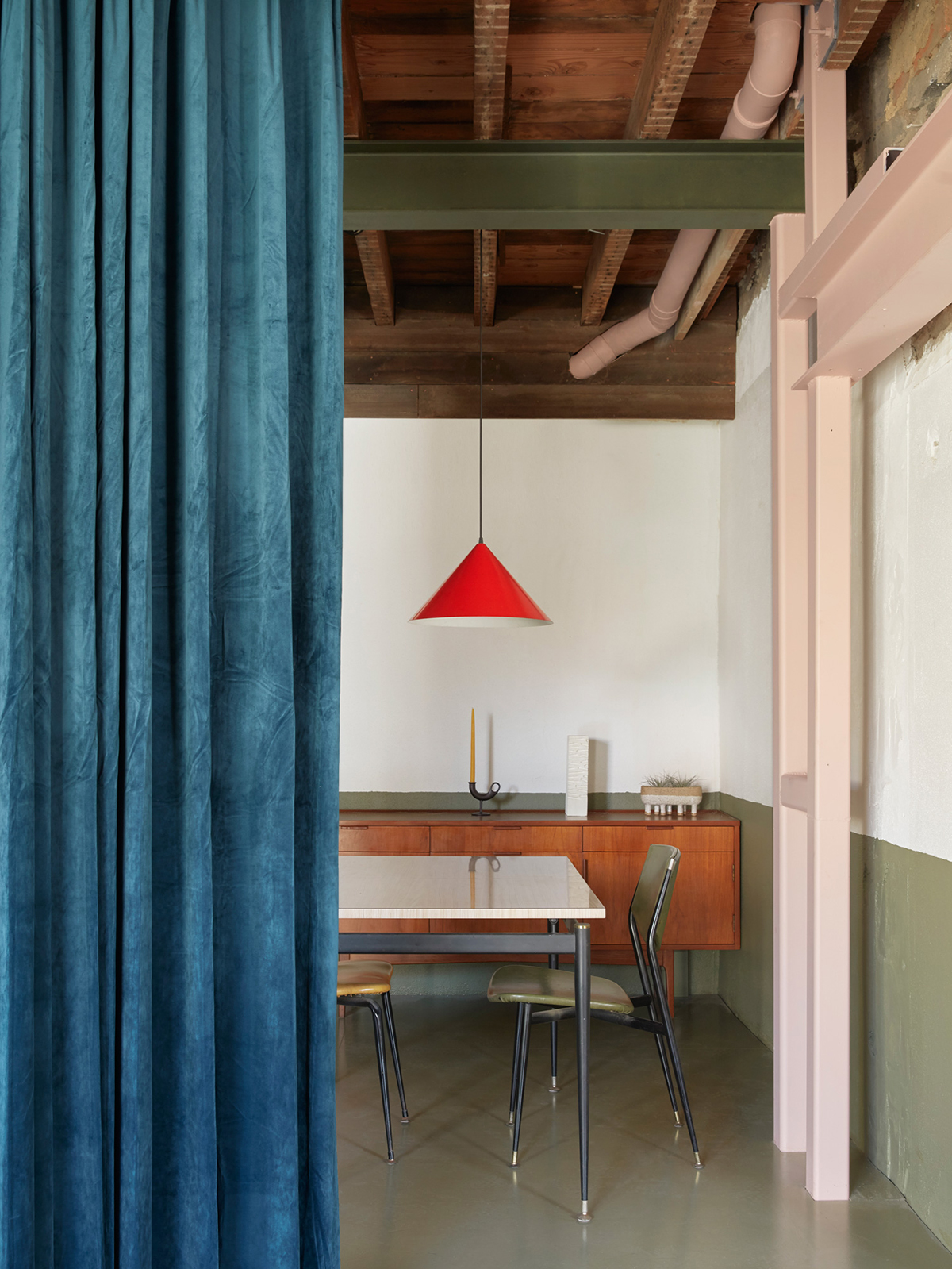 This week, Yellowtrace featured a former office space and old pub that was transformed into a curvaceous family home, complete with moss-green kitchen cabinets and terrazzo tiling, designed by Amy Bracks and Miles Ritzmann-Williams of Melbourne-based ioa studio.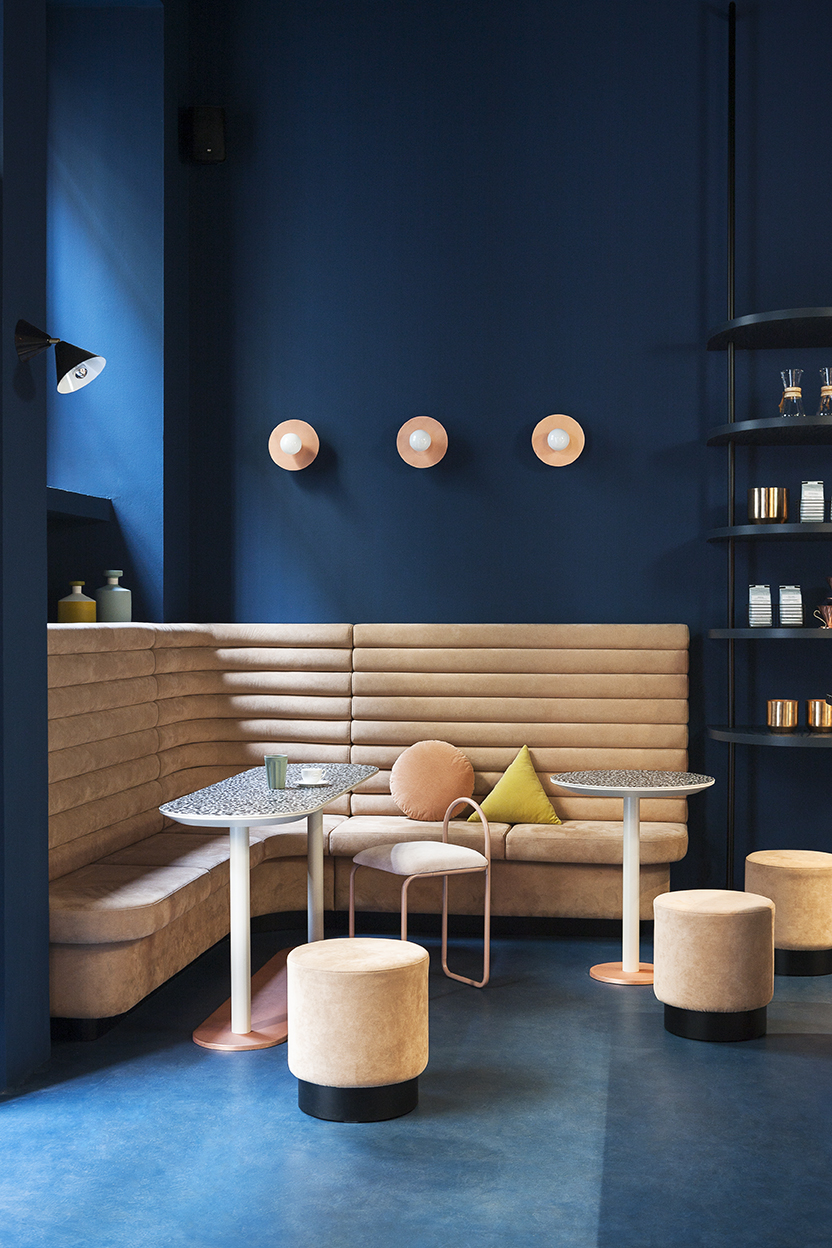 Cafezal is the first micro-roastery in Milan (where the country's first and only Starbucks opened just last month), located in the trendy design district of Brera — and the only to boast interiors designed by Studiopepe. Photos courtesy Studiopepe / Giuseppe Dinnella.
Links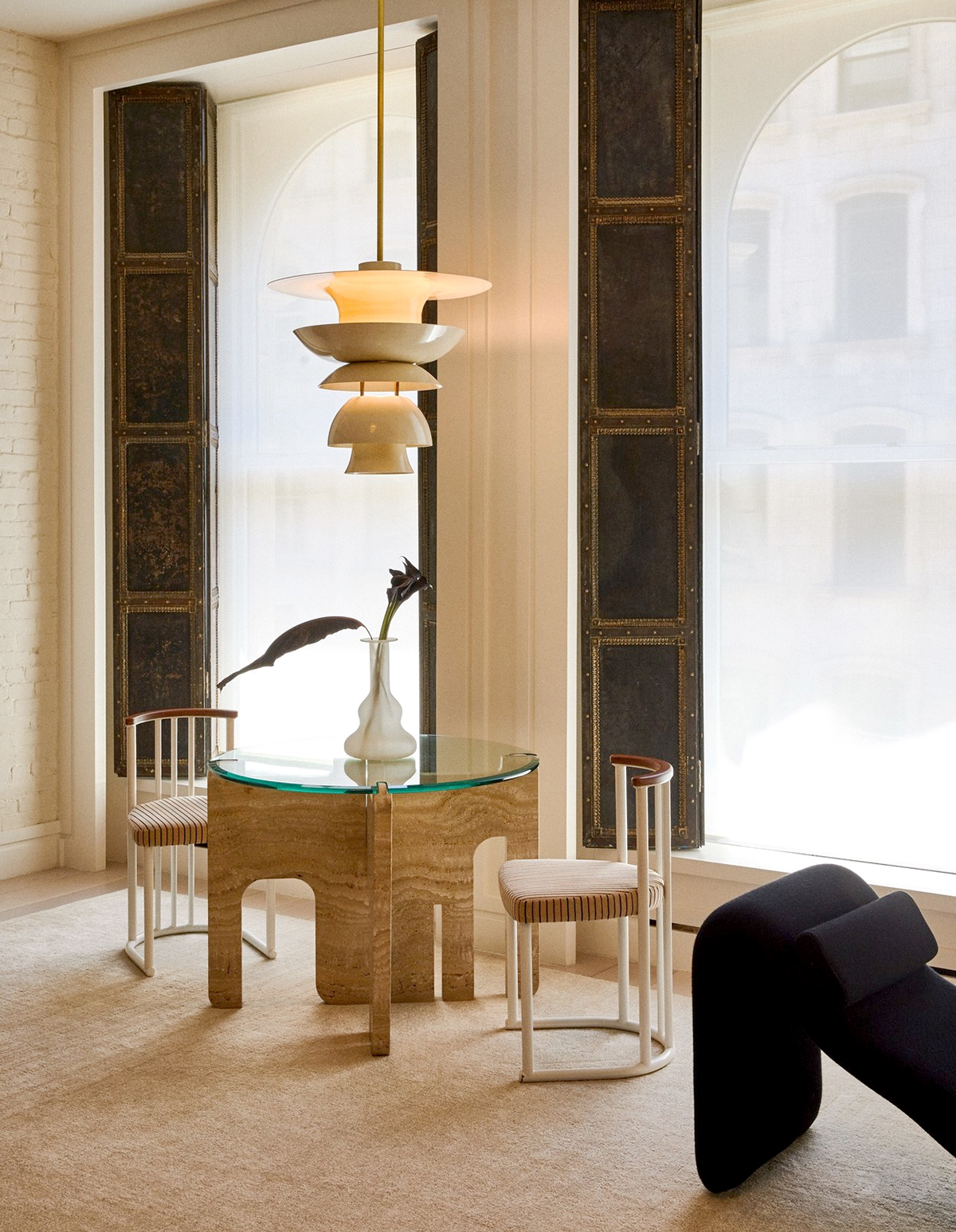 ASH NYC is known to kill a commercial interiors project (their recent work for Detroit's Siren hotel stands out in my mind) and I can't imagine what it's like to have your home designed by them — especially when it's a 4,000-square-foot apartment in Tribeca. The room seen here alone features a custom travertine table, industrial cast-iron shutters, 1930s French chairs covered in Élitis velvet, a vintage 1970s Italian pendant, and an Olivier Mourgue chaise longue. "I love creating a room with a menagerie of pieces and objects that historically would never live in the same space," Will Cooper, chief creative officer of ASH, told AD.
Shopping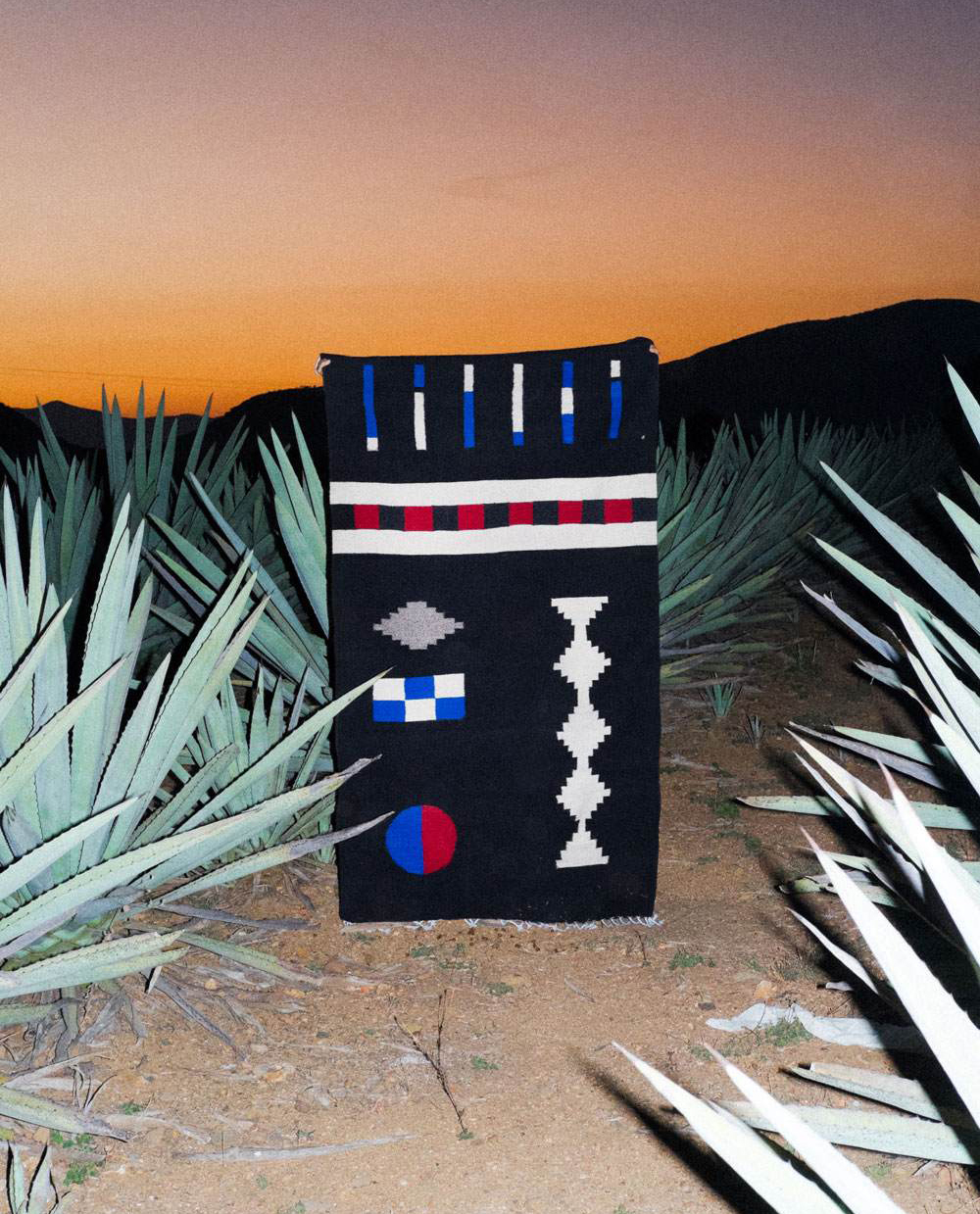 Based in Barcelona, Rrres studio designs one-off rugs that take 10-15 days to make in Mexico and the Dominican Republic; their limited-edition designs are inspired by traditional Zapotec patterns and "the mysteries of the cosmovision."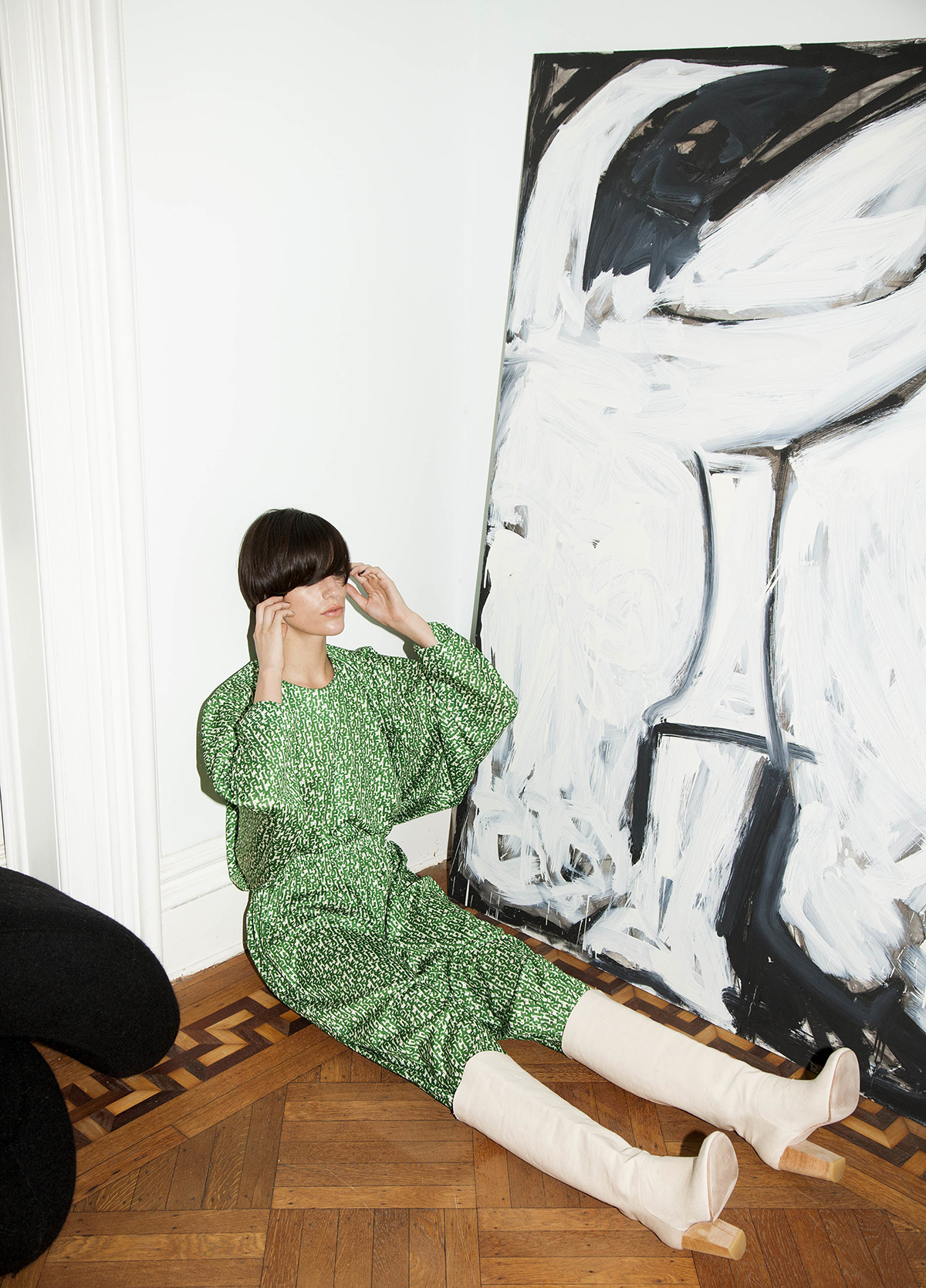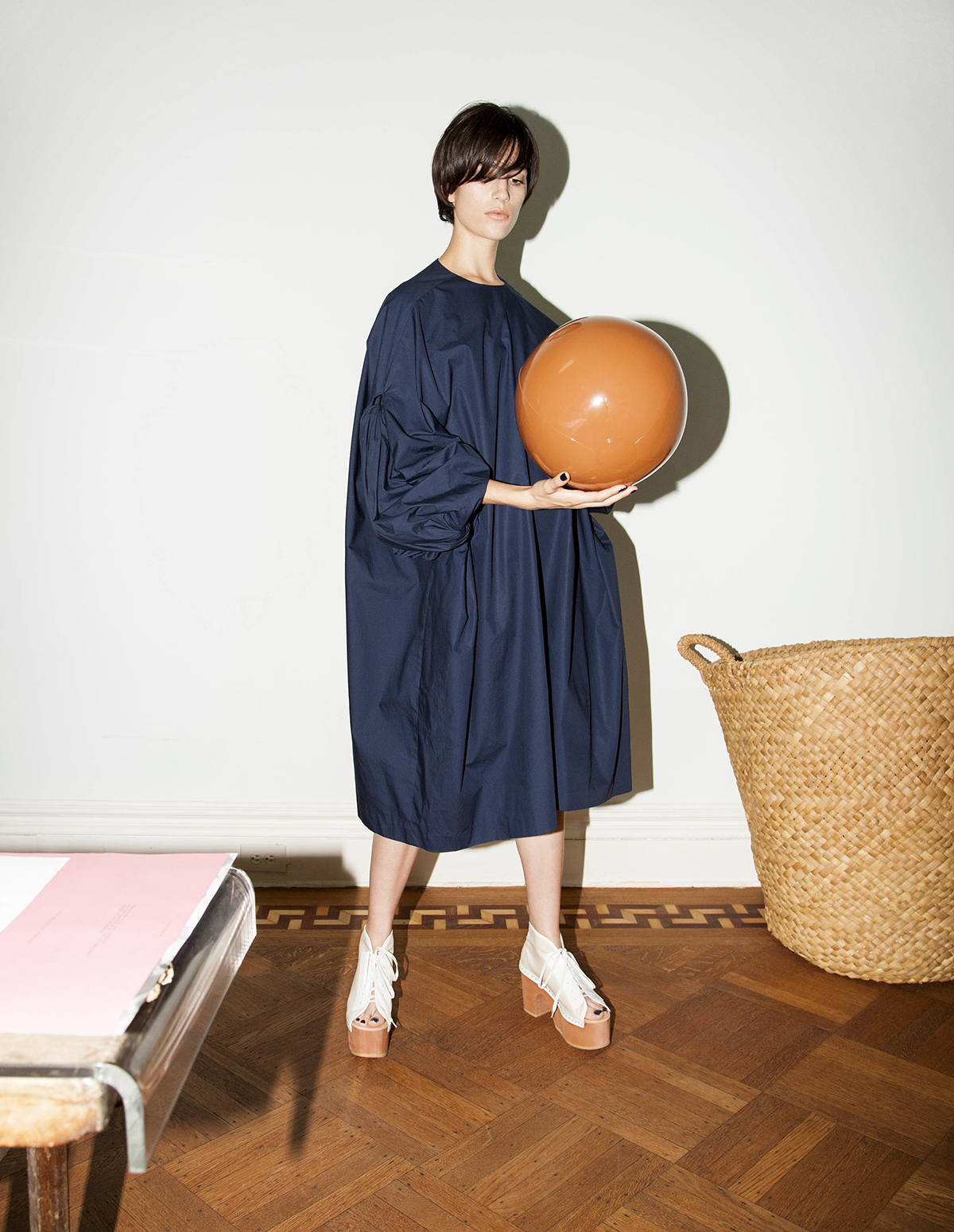 A Détacher's Mona Kowalska shot her spring collection — the brand's 20th-anniversary — at her home in Brooklyn, surrounded by art and books and one rogue leaf blower. Accessory report: Colored orbs are in!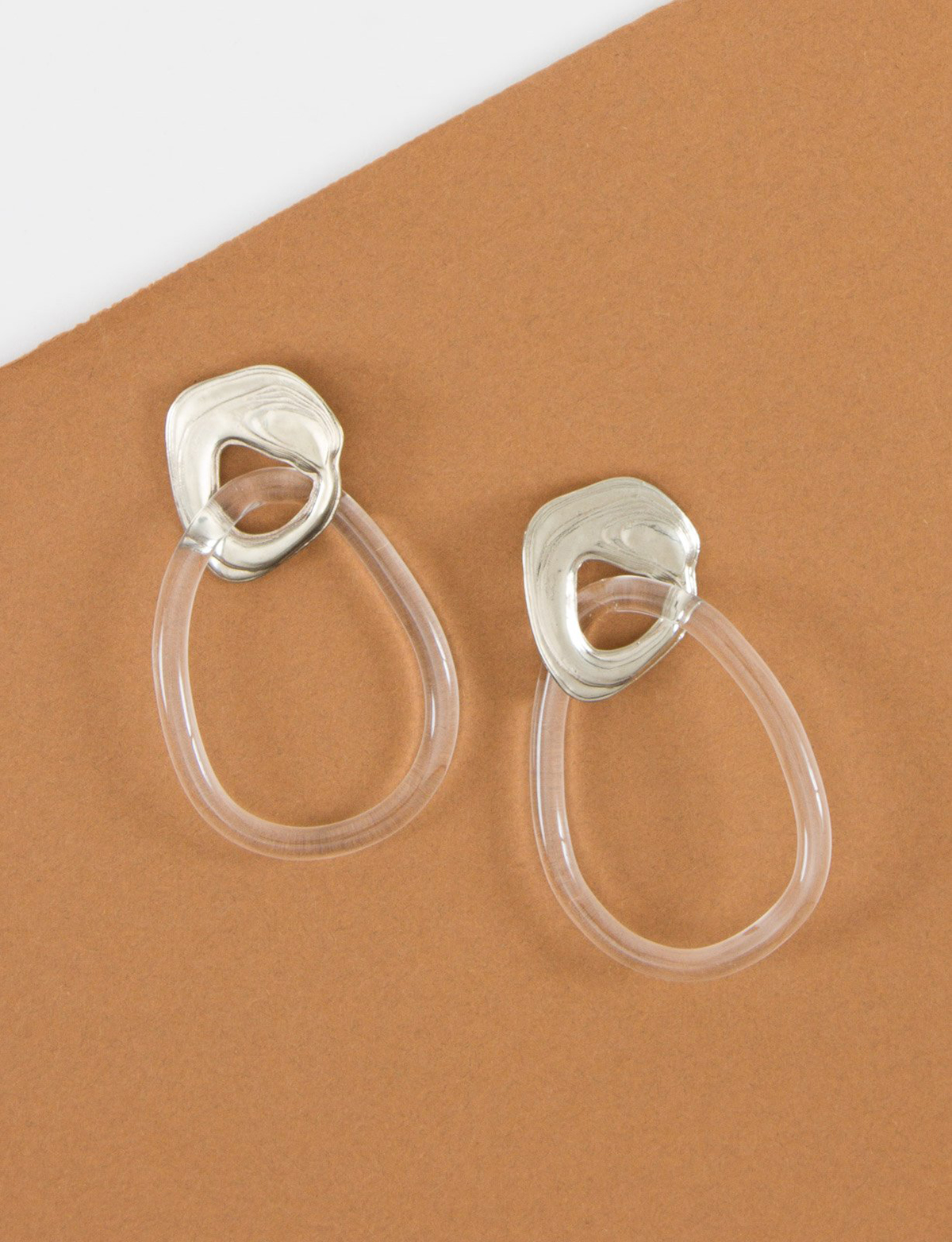 Hoop earrings are officially Monica's thing — These mixed-material hoops from Leigh Miller (whose pieces we've featured before) pair white bronze and glass in a way that would work equally as well at home.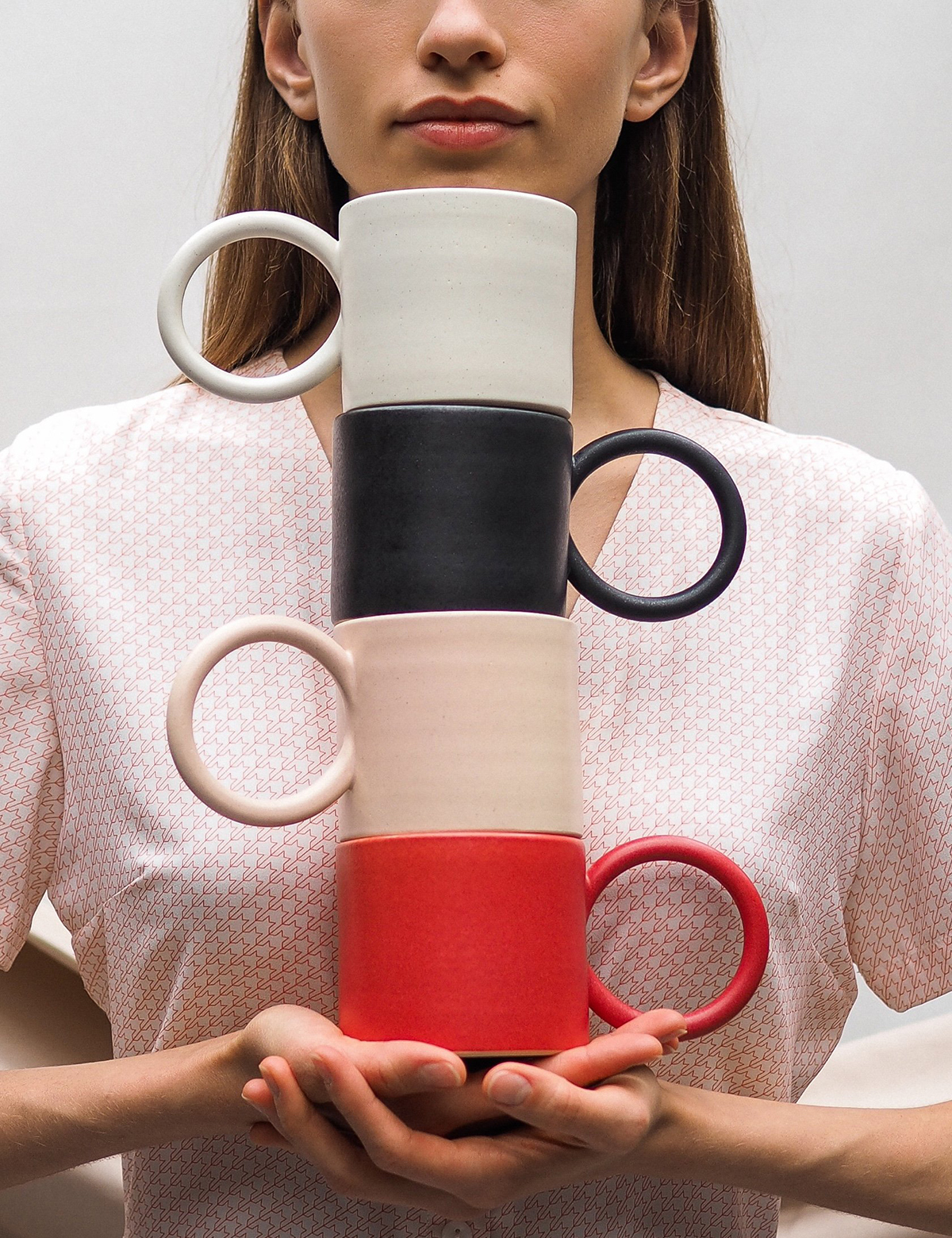 These large ceramic mugs, hand-thrown in Barcelona by Irina Yudina of I&You Ceramics, meld Scandinavian design with a Mediterranean temperament. But where do we stand on oversized loop handles?
Exhibitions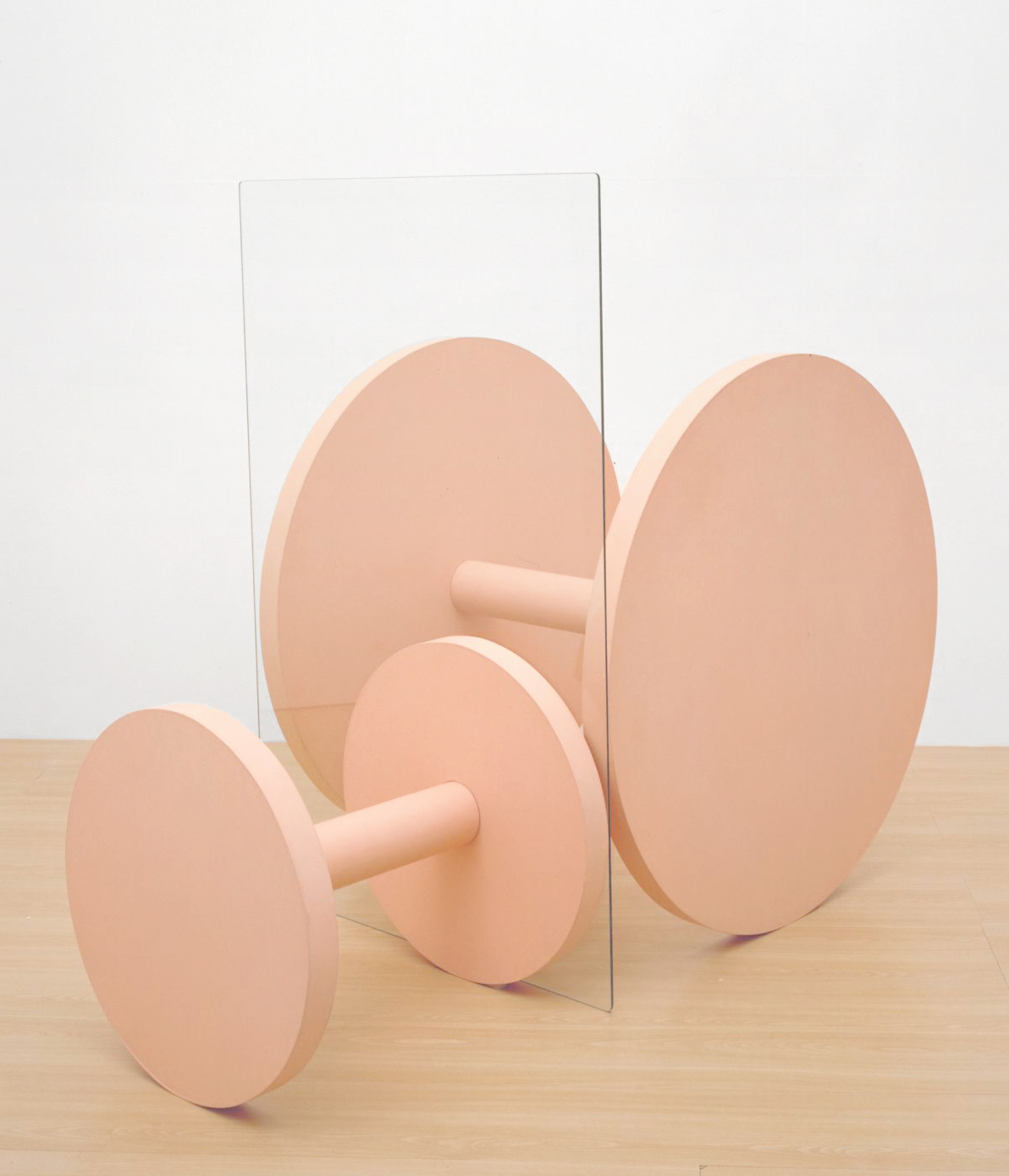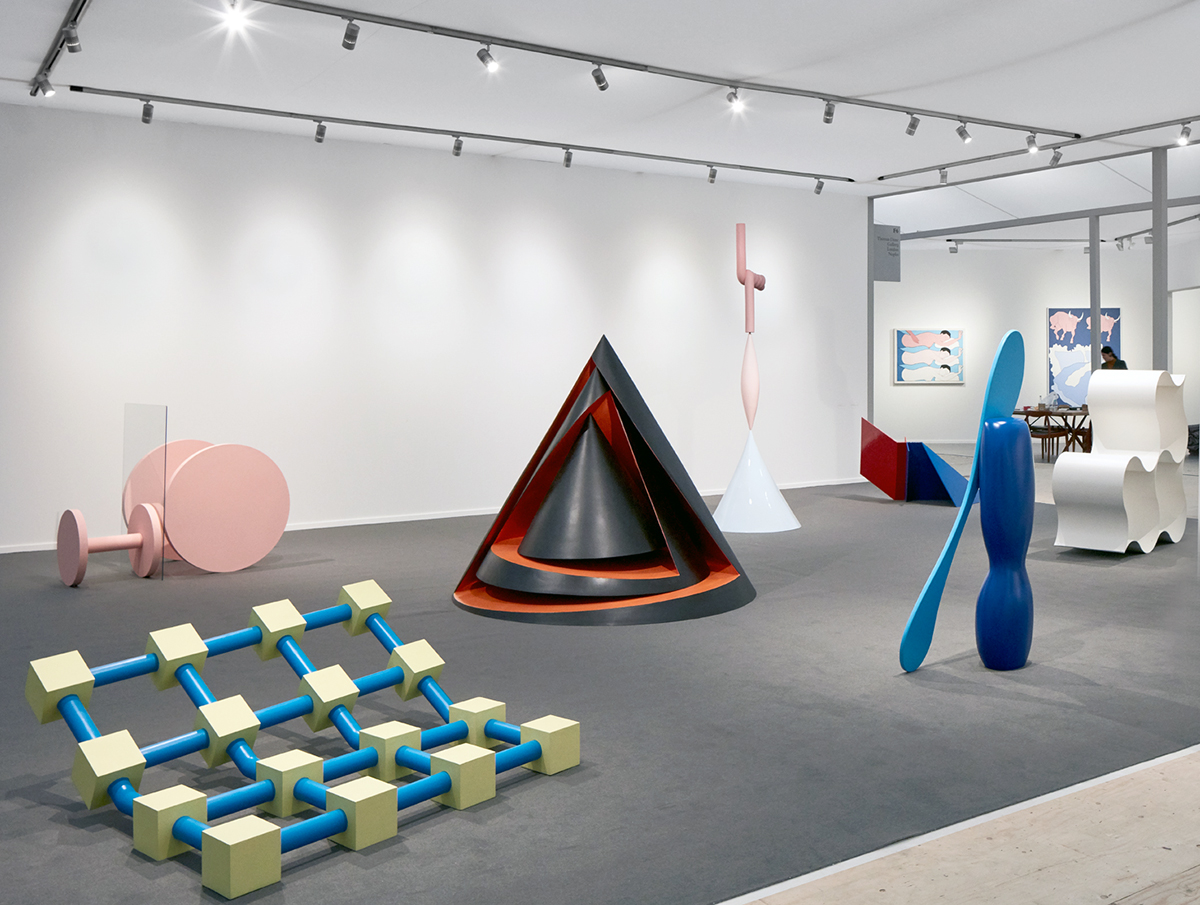 This weekend's Frieze Masters, Frieze London's sister fair dedicated to art from before 2000, features a 1965 exhibition entitled The New Generation, featuring floor-based works by Phillip King, Isaac Witkin, Bill Tucker, David Annesley, and Tim Scott, put on by Thomas Dane Gallery.