10.17.16
At the Biennale Interieur Kortrijk 2016
Situated less than two hours by train from both London and Paris — but without the steep costs of either — Belgium is an ideal place to do business, which is probably why the Kortrijk furniture fair has been going strong for 25 years as of this week. Other good reasons: Maniera, Muller Van Severen, Sylvain Willenz, and all the other local creative powerhouses who pitch in to make it interesting. We weren't able to travel to the land of TinTin and double-fried pommes frites to check out this year's show, but here we've assembled the best of what's reached our inboxes, from sculptural lamps to a rainbow-dyed chair to (yet another) cushy pink sofa.
Lambert & Fils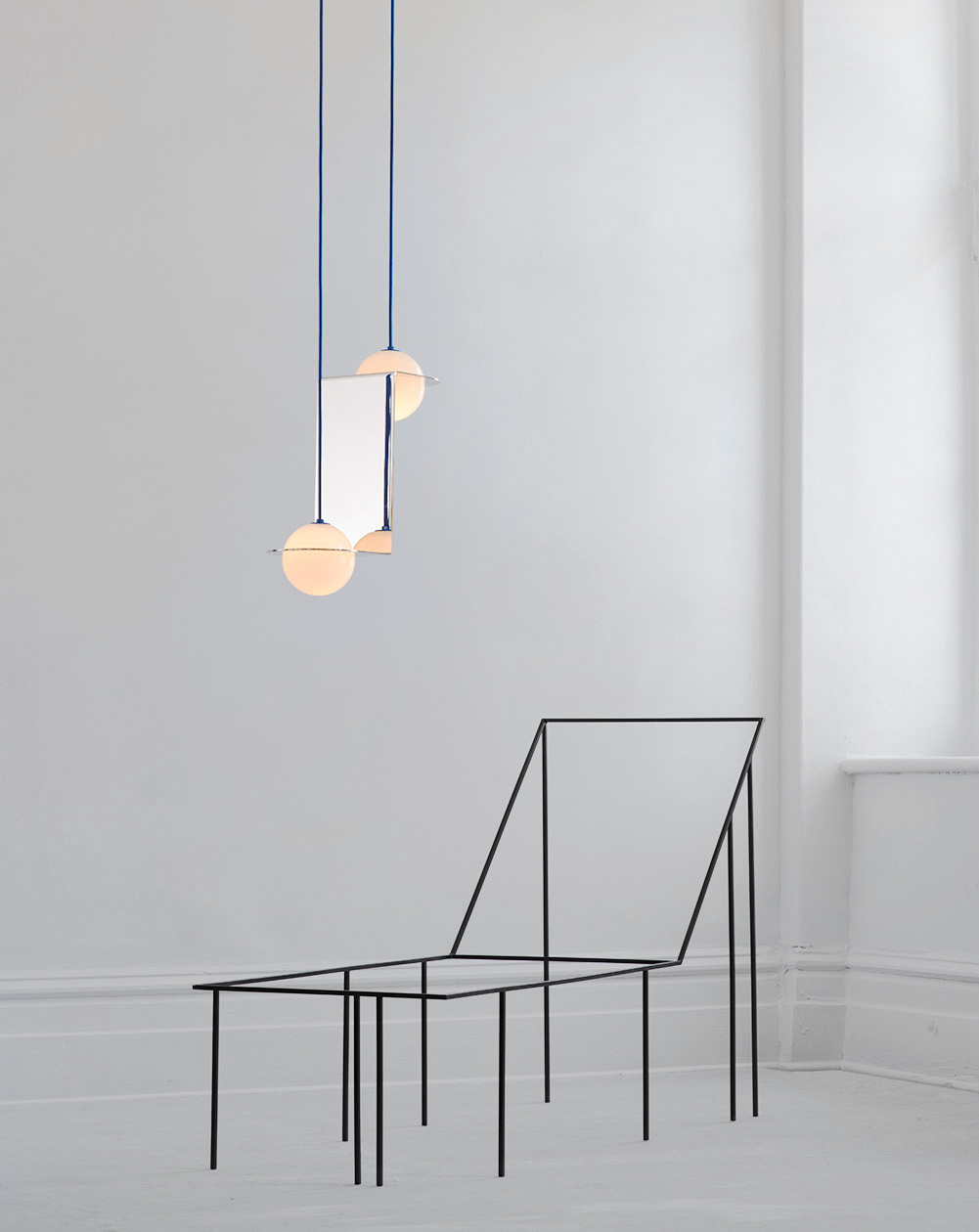 The Canadian lighting company Lambert & Fils updated their recent Laurent collection with new colors, like the heart-melting green at the top of this post.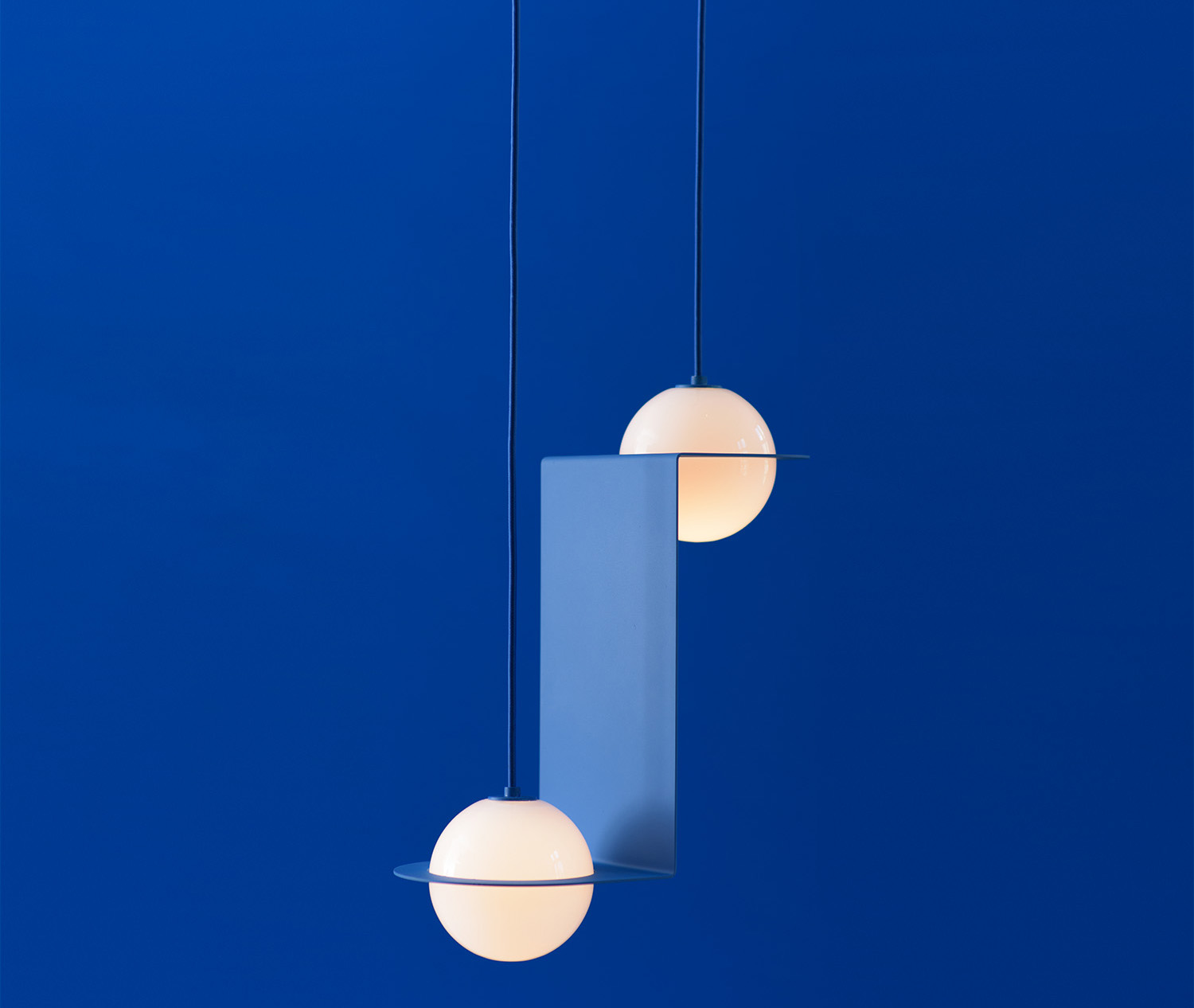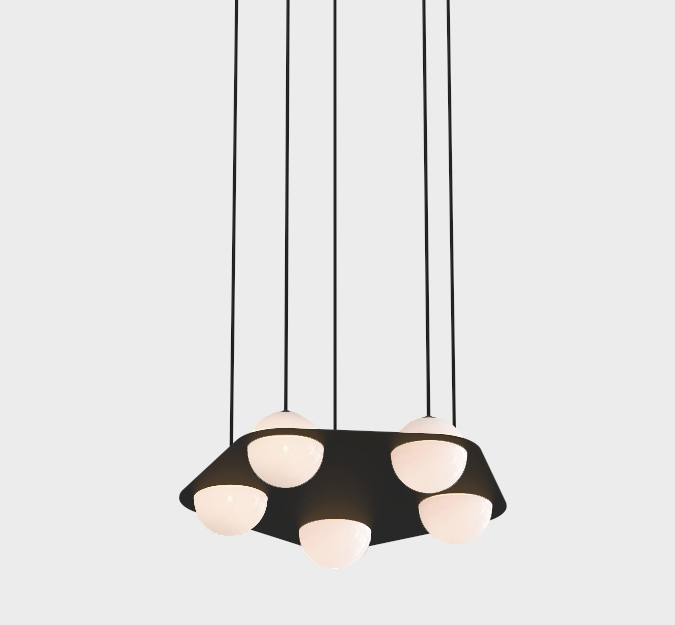 Alain Gilles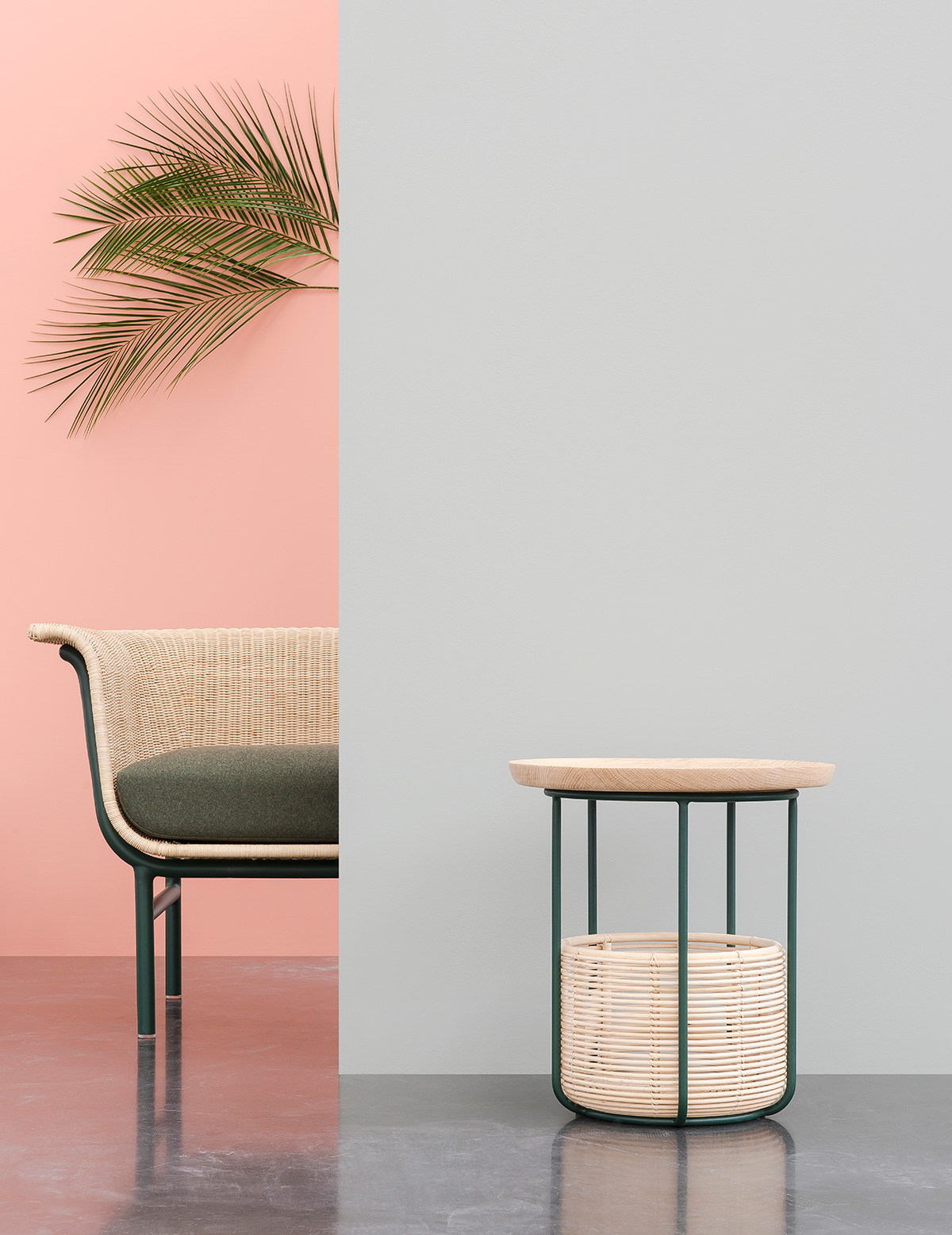 New works by Brussels furniture designer Alain Gilles include the Wicked sofa and Basket table for Vincent Sheppard (above), the Faux Mirror collection for Deknudt, and the Buzzifloat chair collection for Buzzispace (both below).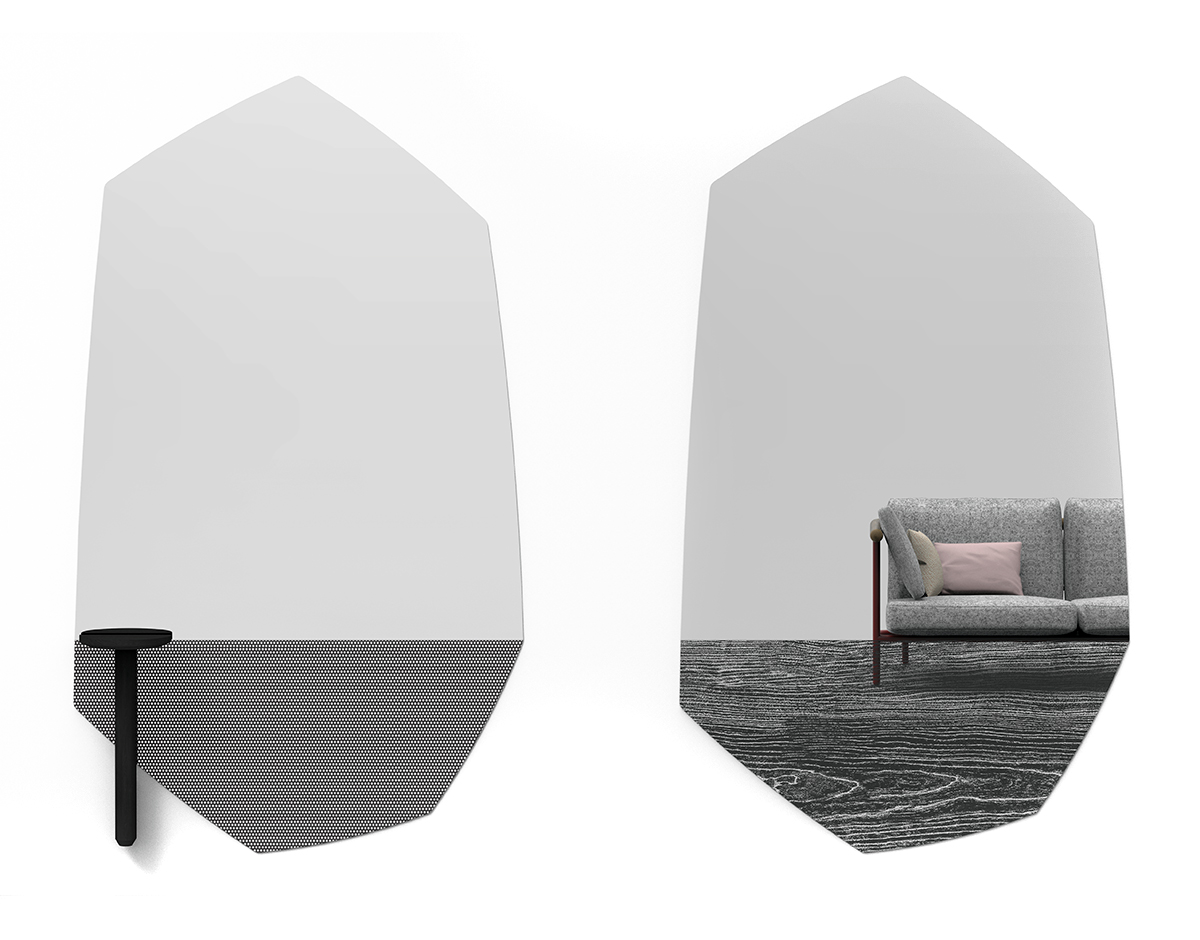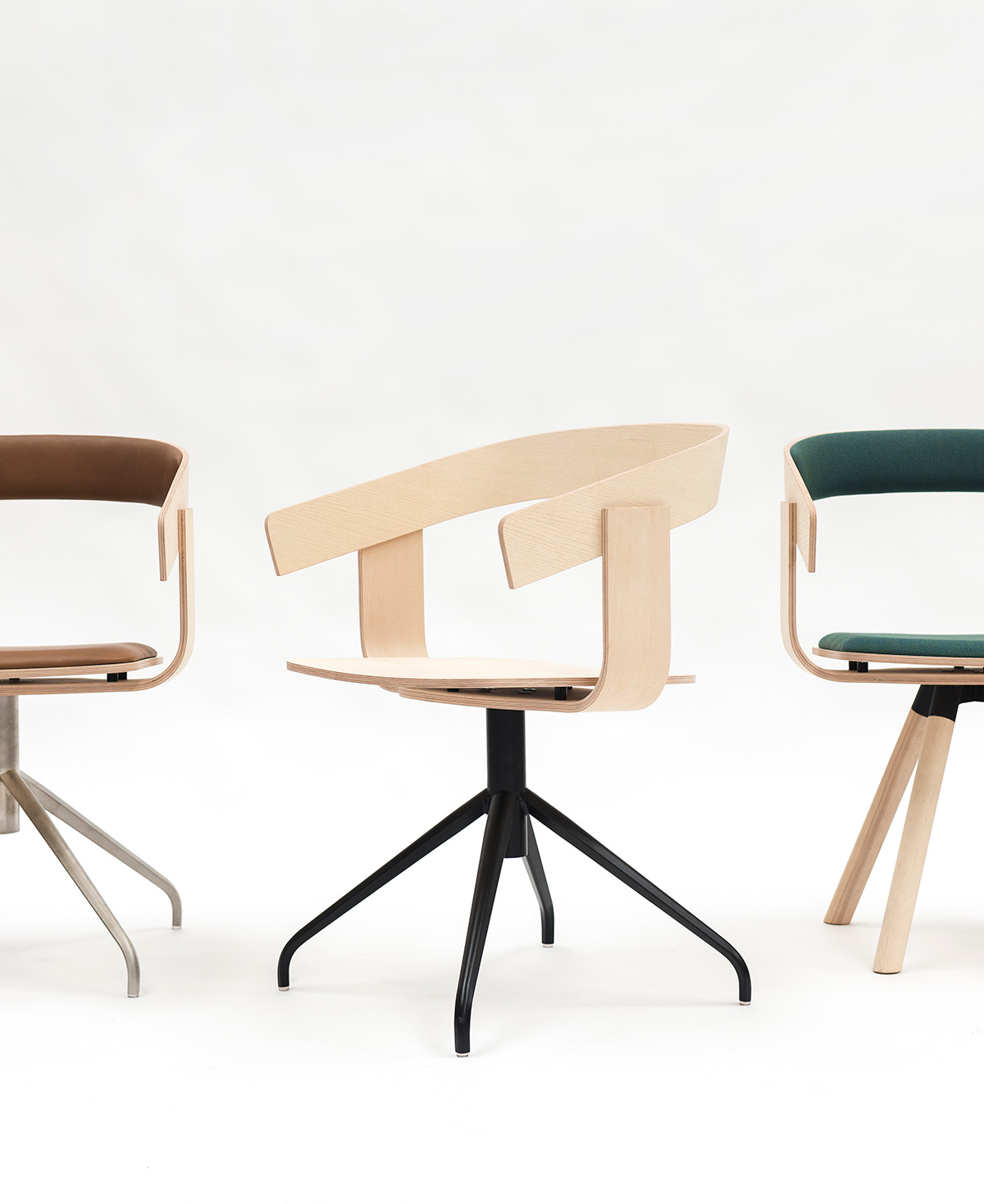 Maniera Gallery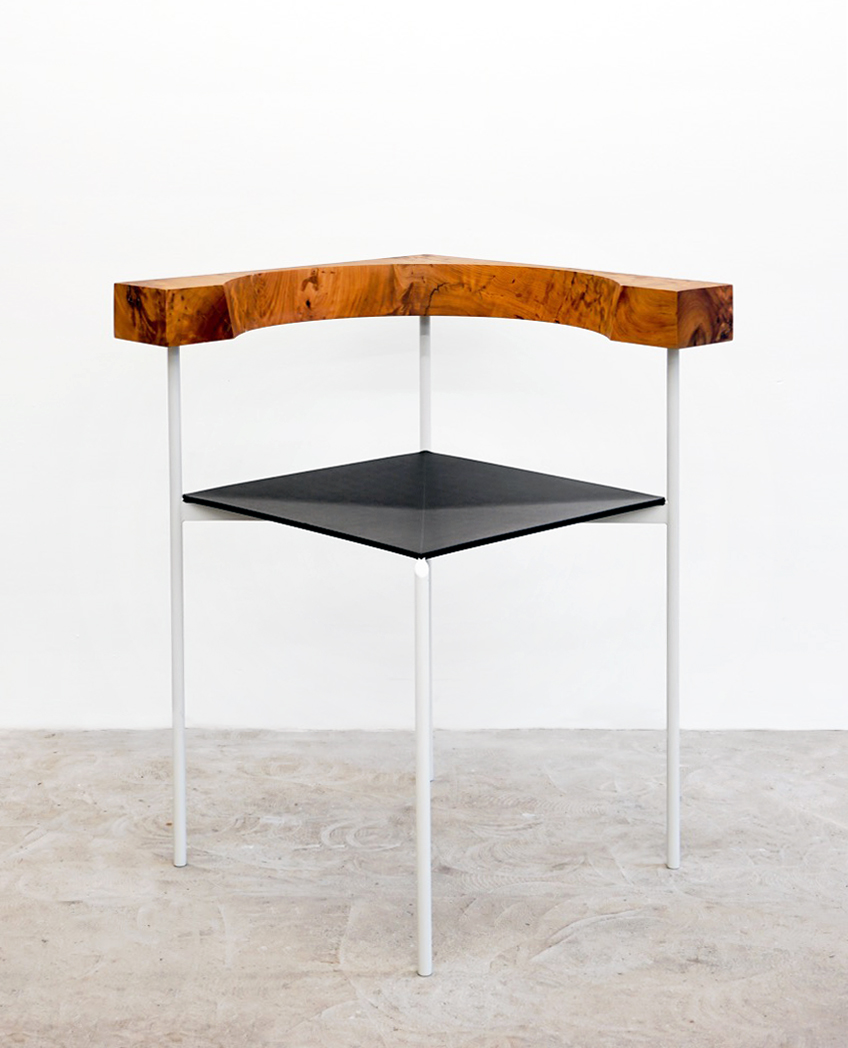 Brussels gallery Maniera not only hosted its own booth, featuring three versions of its new Corner Chair by OFFICE kgdvs, it also participated in the fair's experimental Silver Lining section with a preview of a house in Spain that OFFICE is currently building (second image below) and a large-scale installation by Jonathan Muecke that unfortunately hasn't been photographed yet.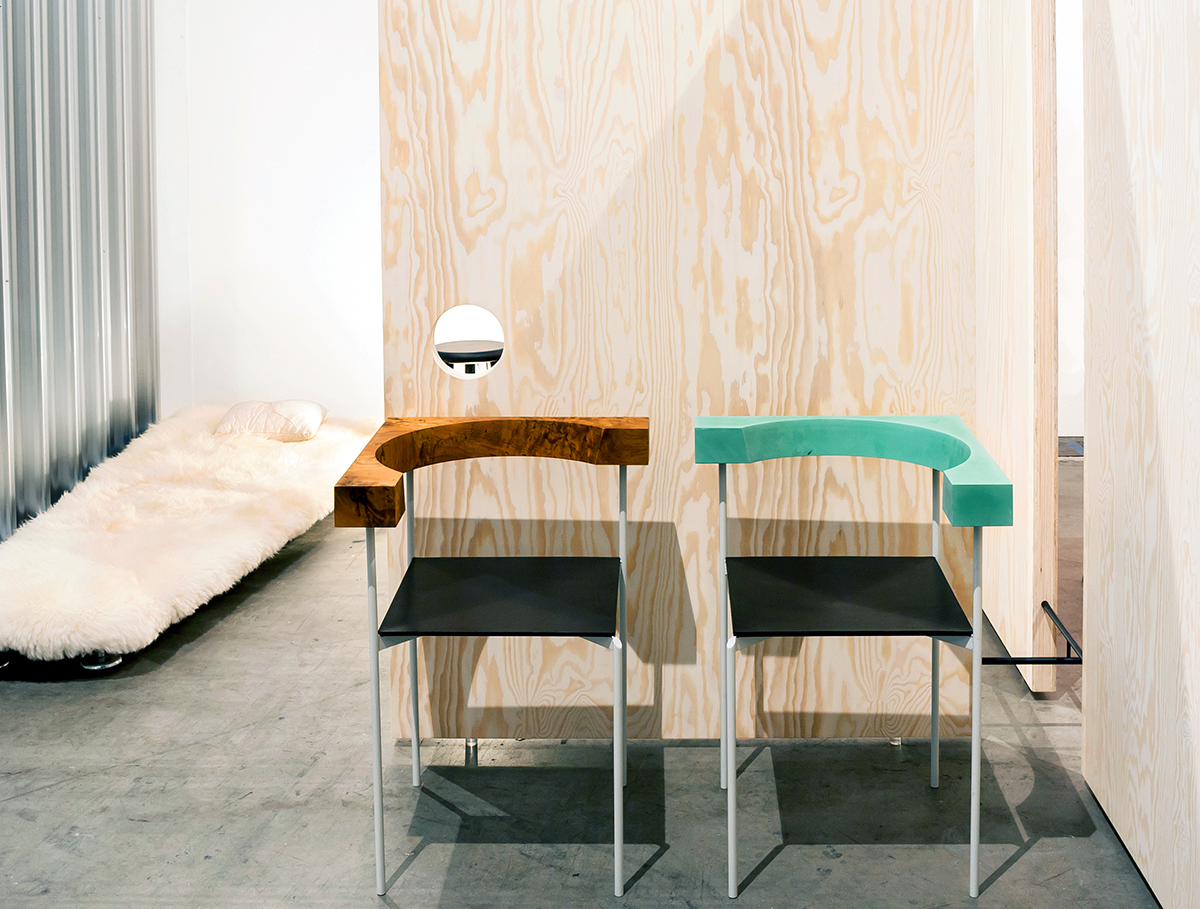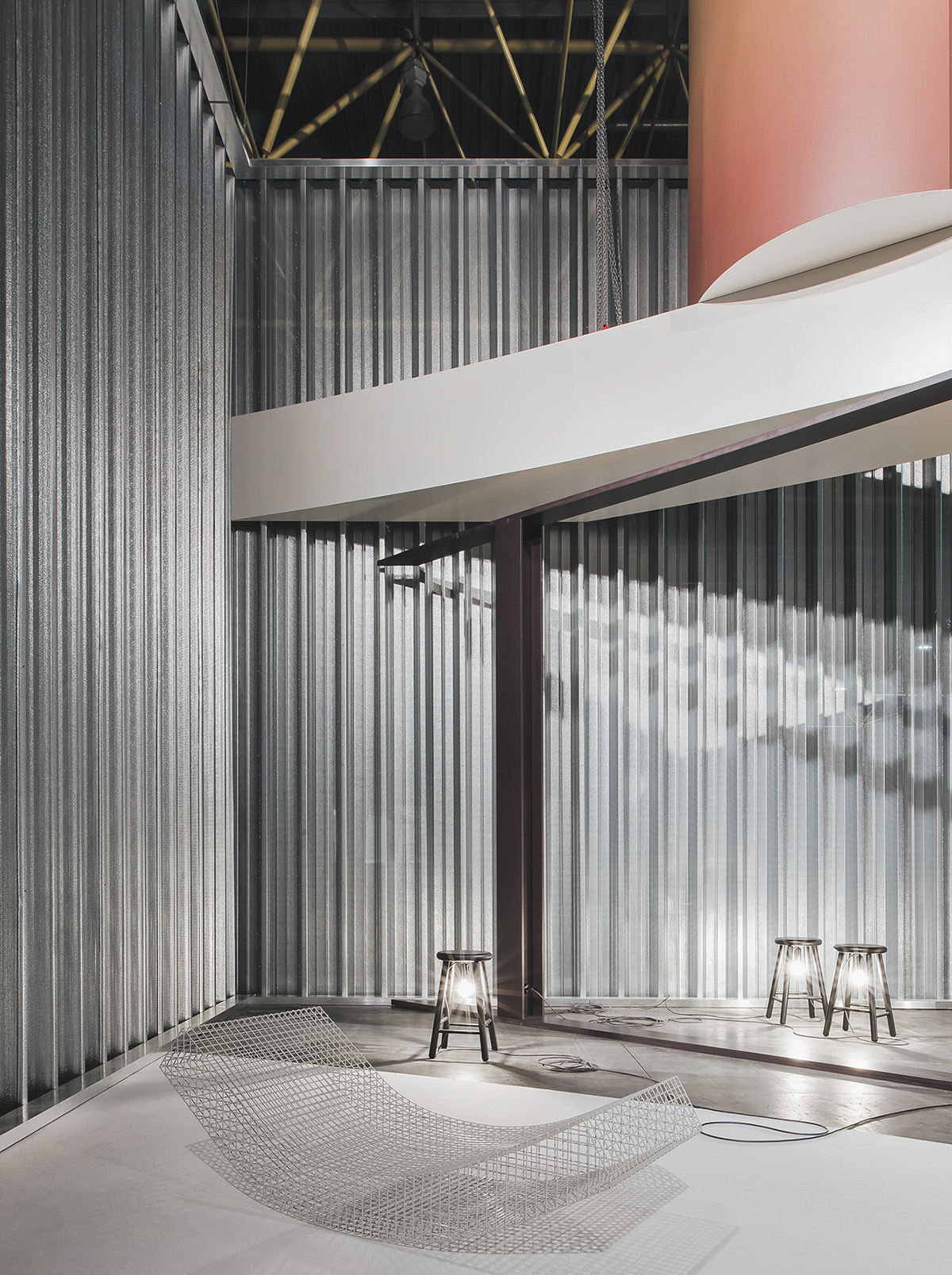 Muller Van Severen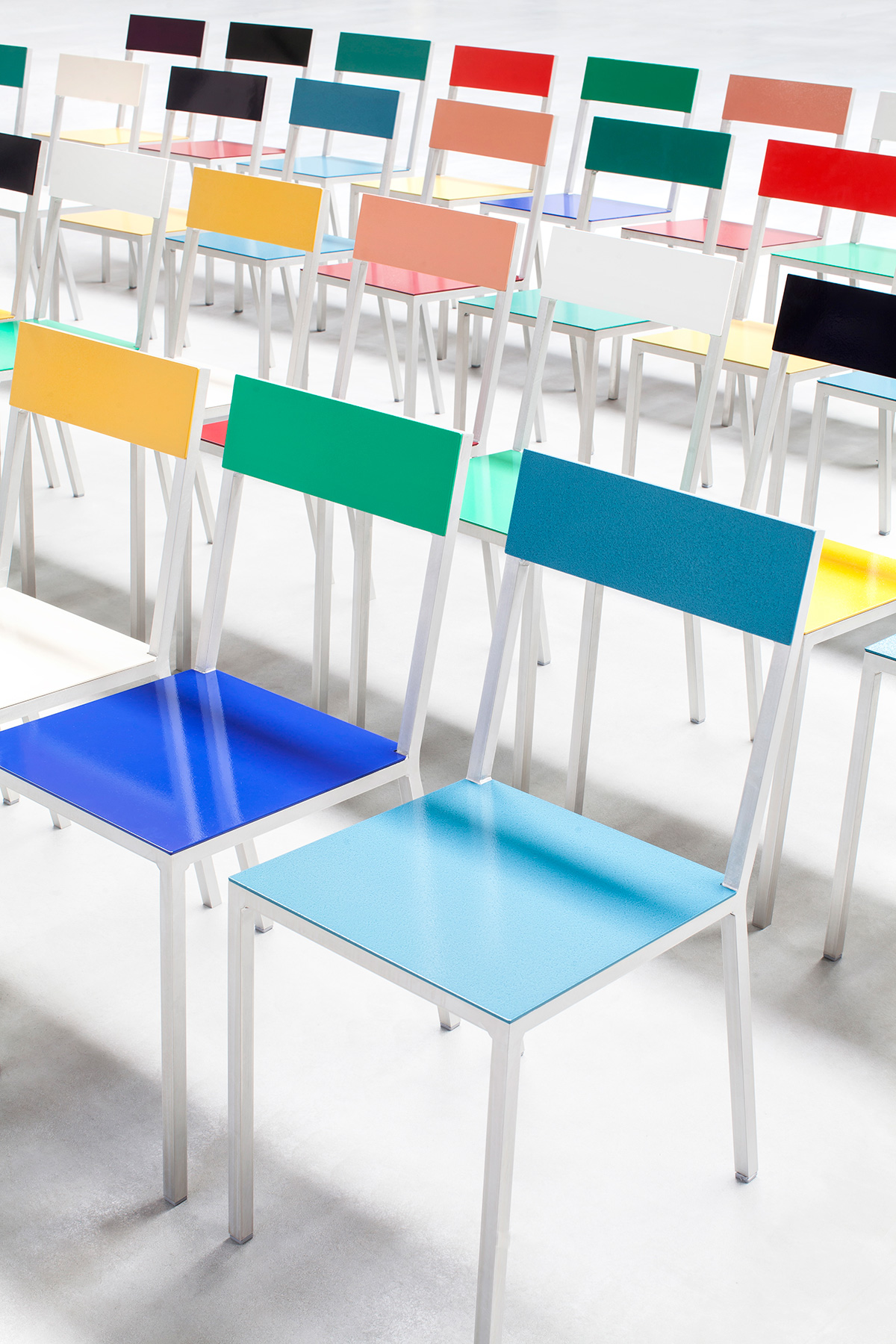 The chairs and tables pictured here are the latest edition by Muller Van Severen for valerie_objects, the production arm of Valerie Traan Gallery, which is also showing the duo's first-ever rug design at the fair, a collaboration with carpet company Ashtari.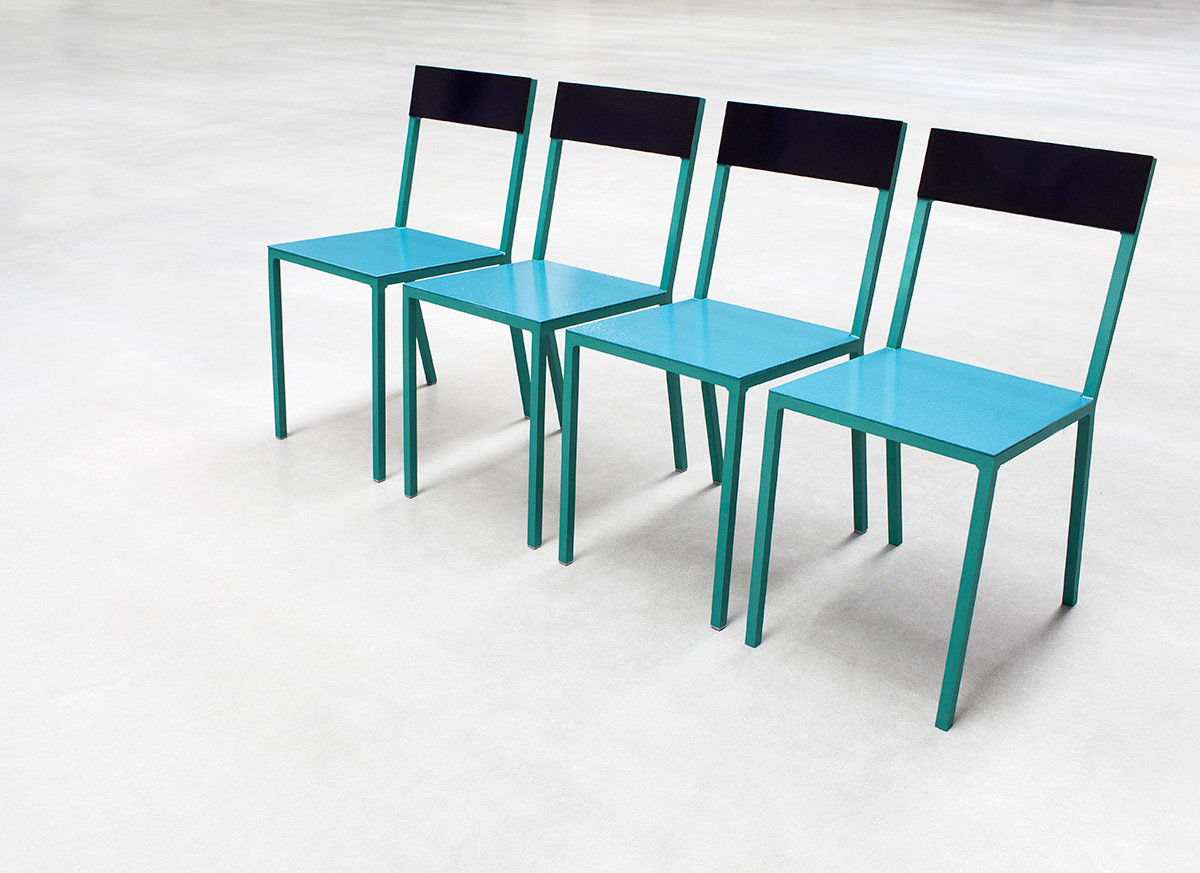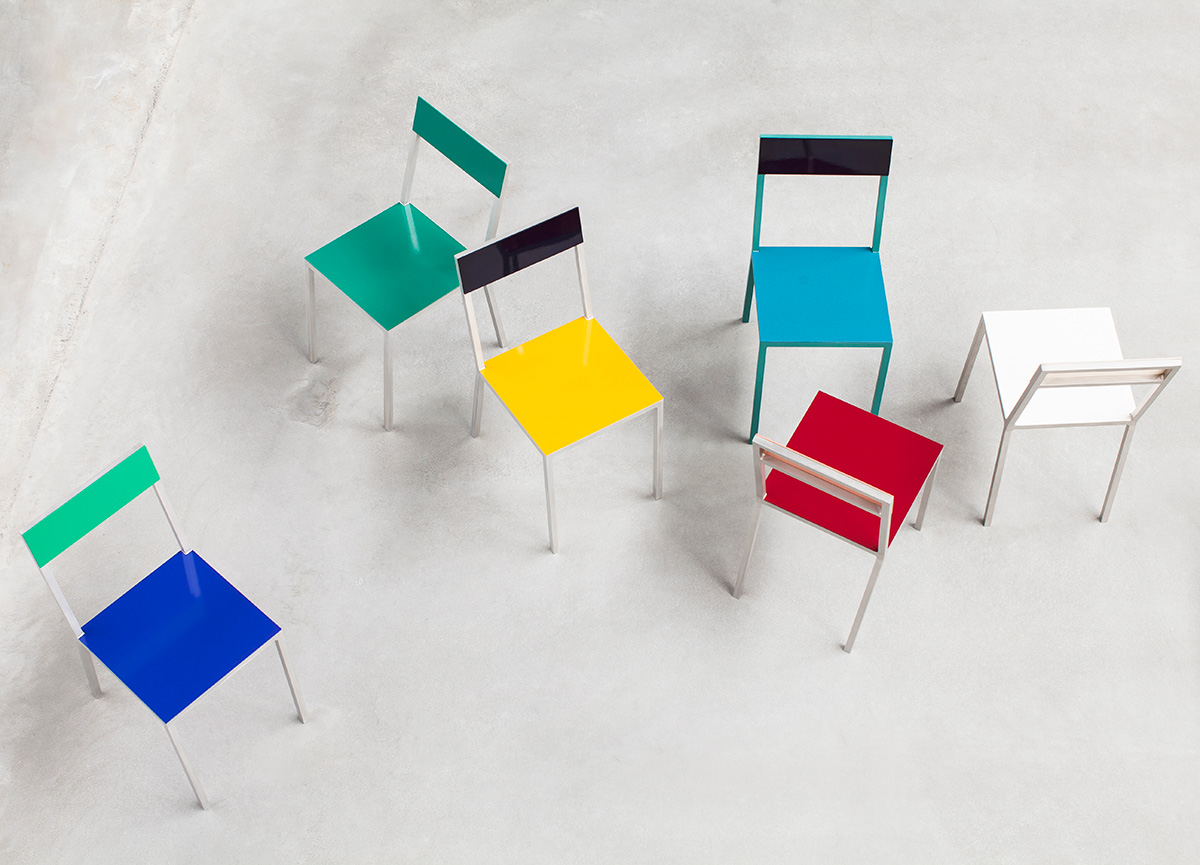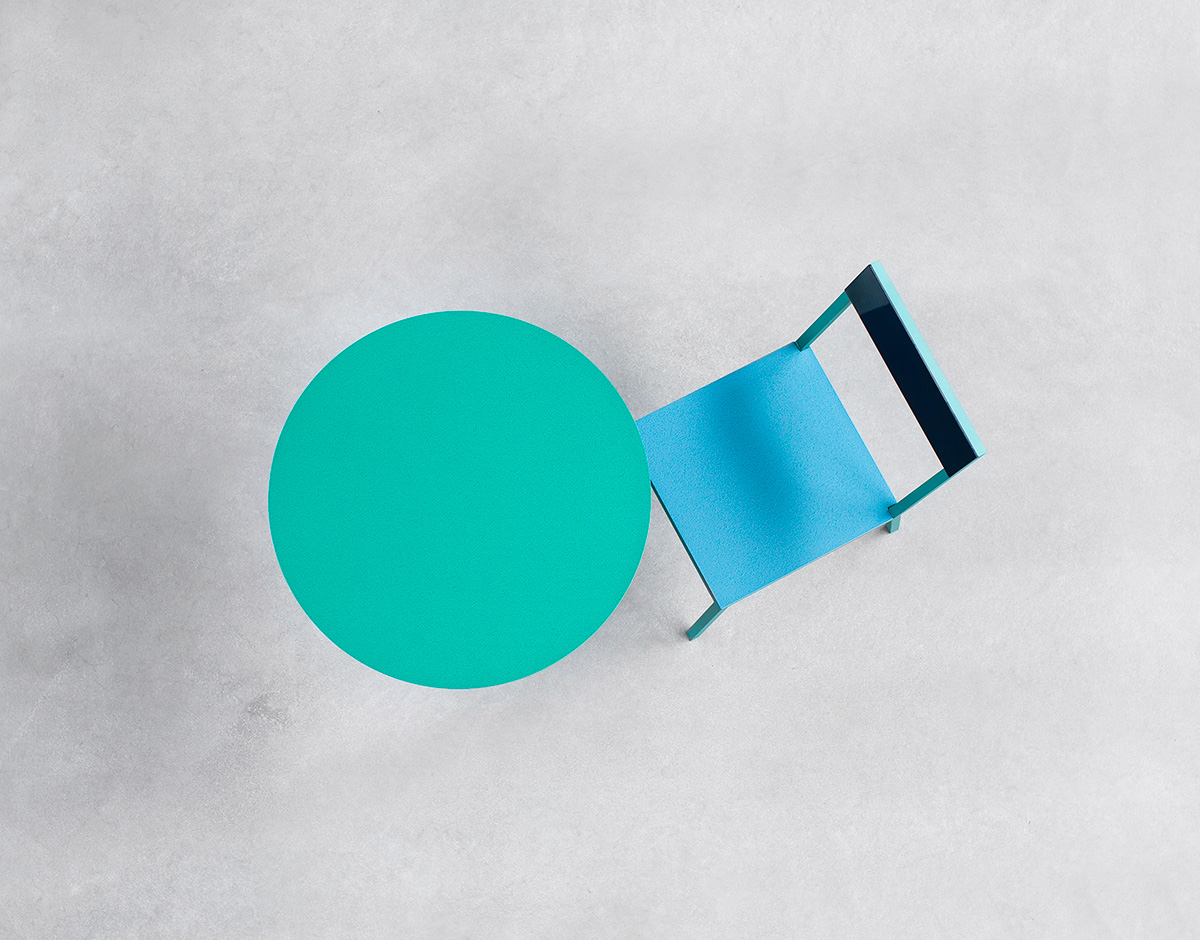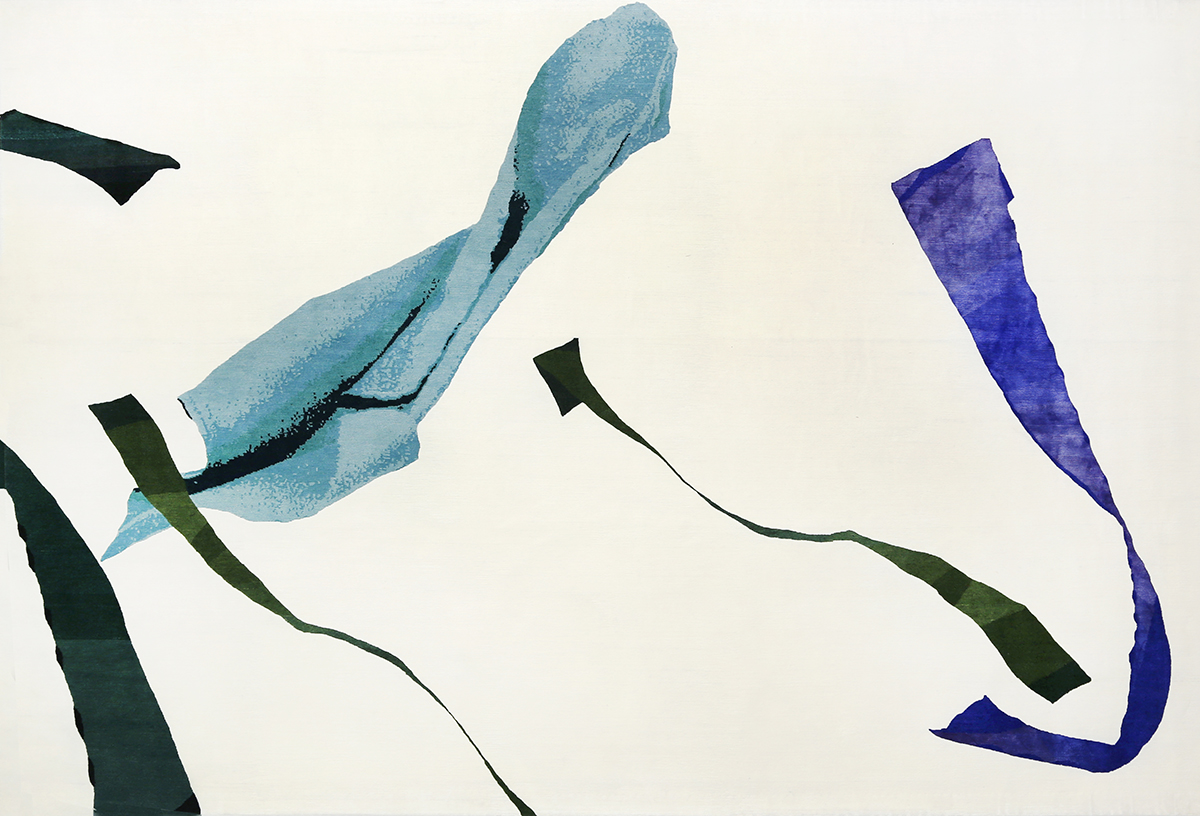 Sylvain Willenz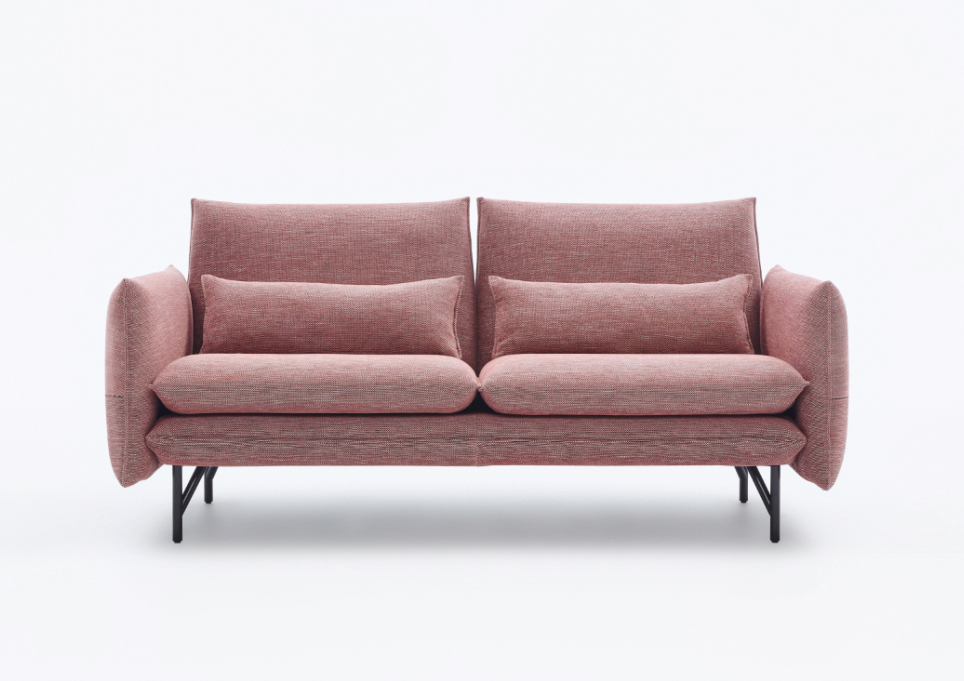 Among the many projects being released at Kortrijk by Brussels multi-tasker Sylvain Willenz is this pretty pink sofa for the Belgian furniture brand Durlet, because here at SU we haven't yet grown tired of pretty pink sofas. Yet.
Etage Projects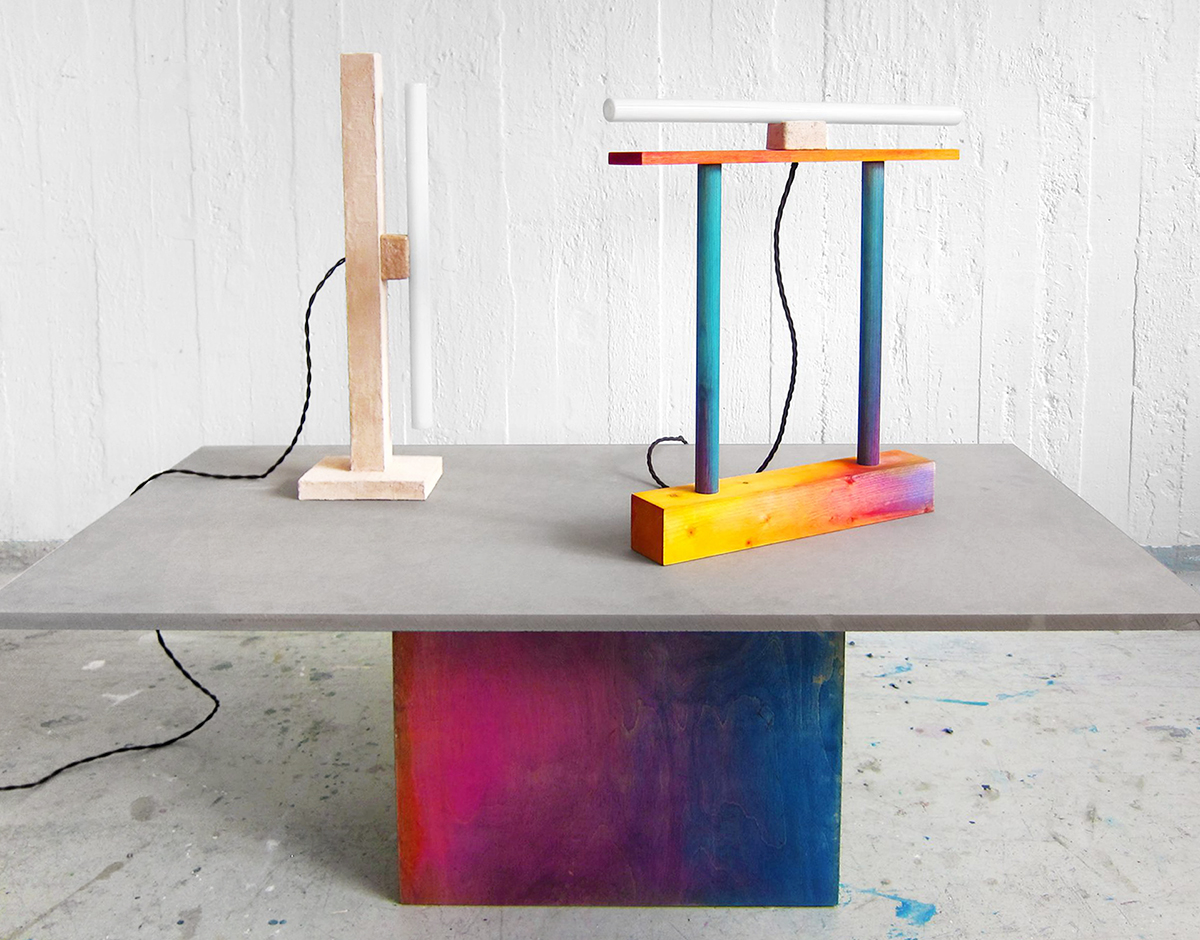 For the booth of Copenhagen gallery Etage Projects, owner Maria Foerlev decided to update and relaunch its earlier collection of works by Fredrik Paulsen, as they were suddenly becoming popular again. There are a few new table designs in the mix, but they hadn't been photographed yet at press time — keep an eye out on Etage's website.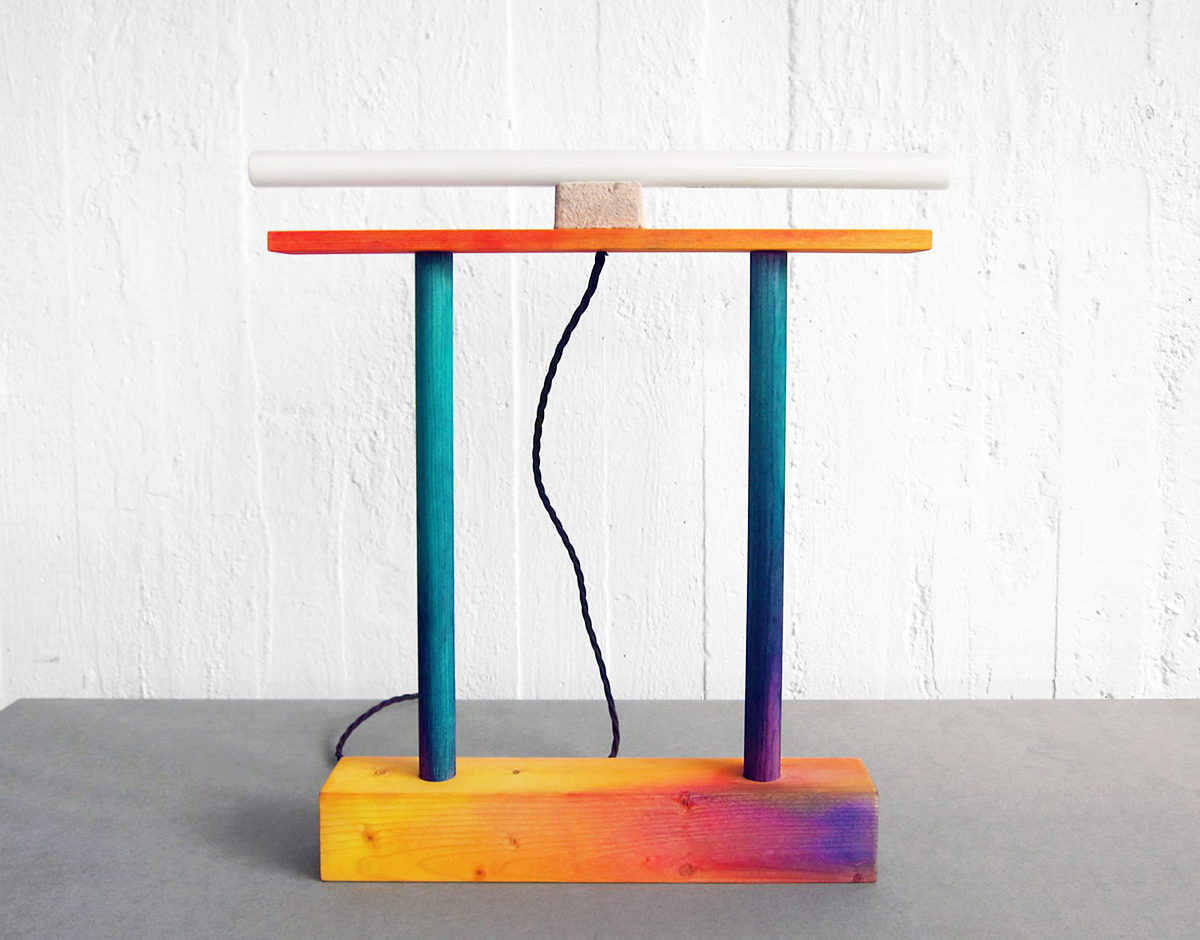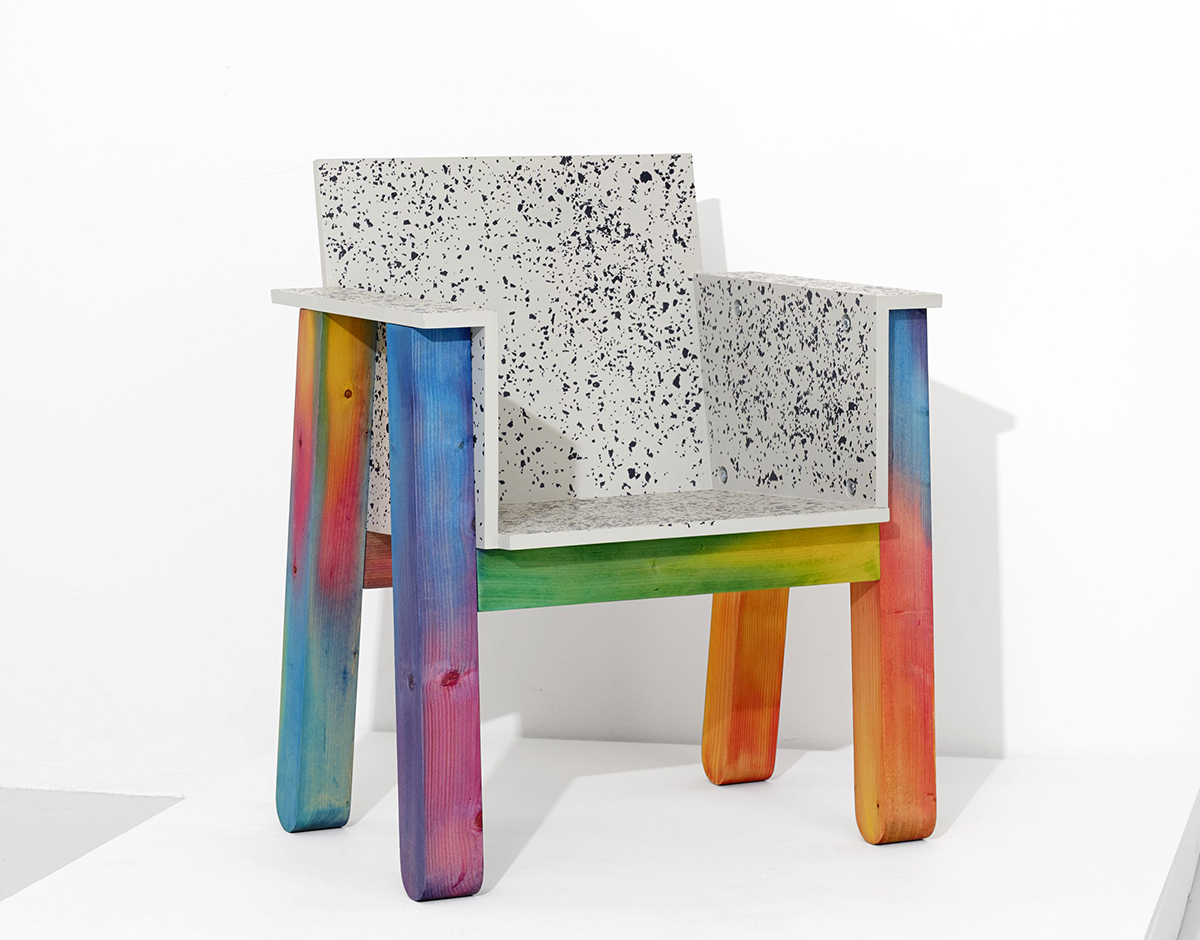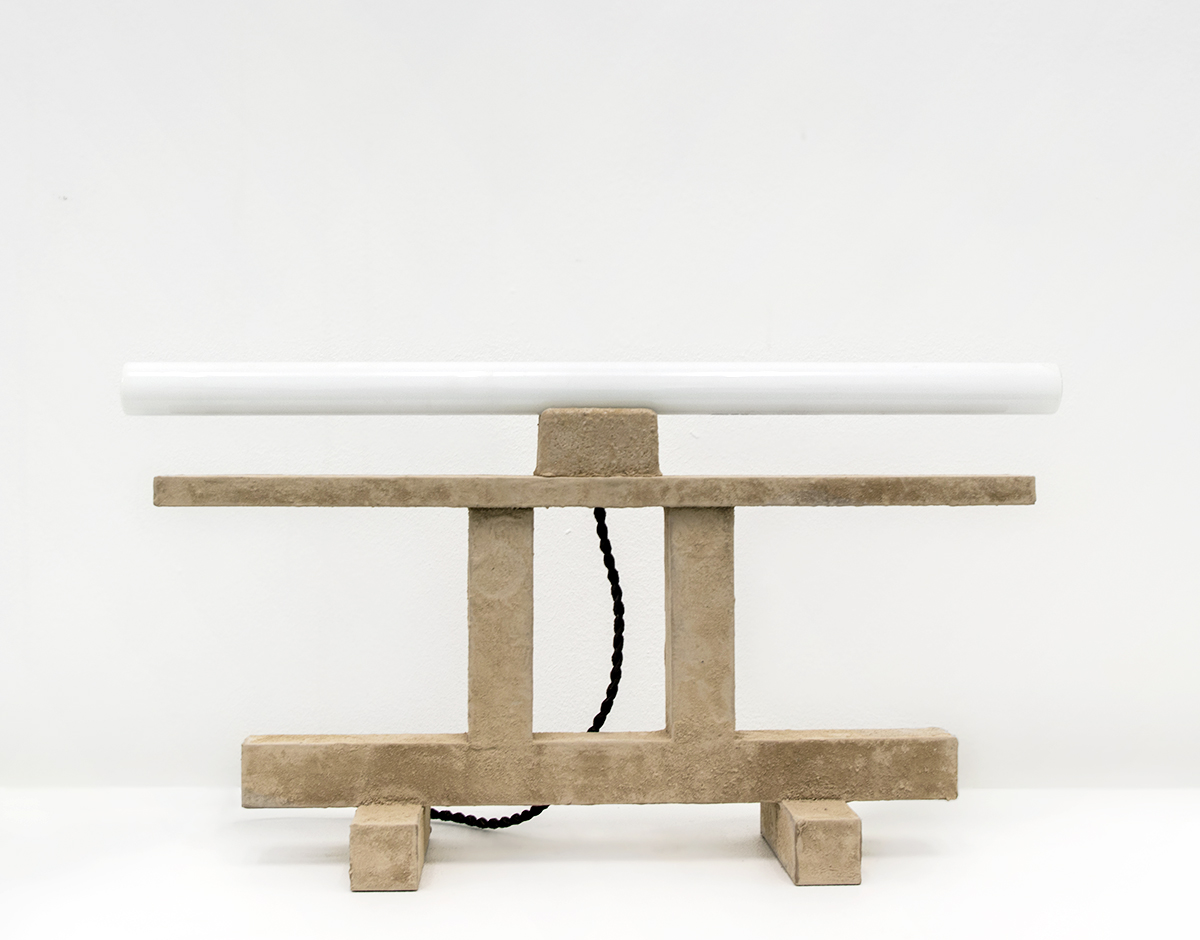 Made in Ratio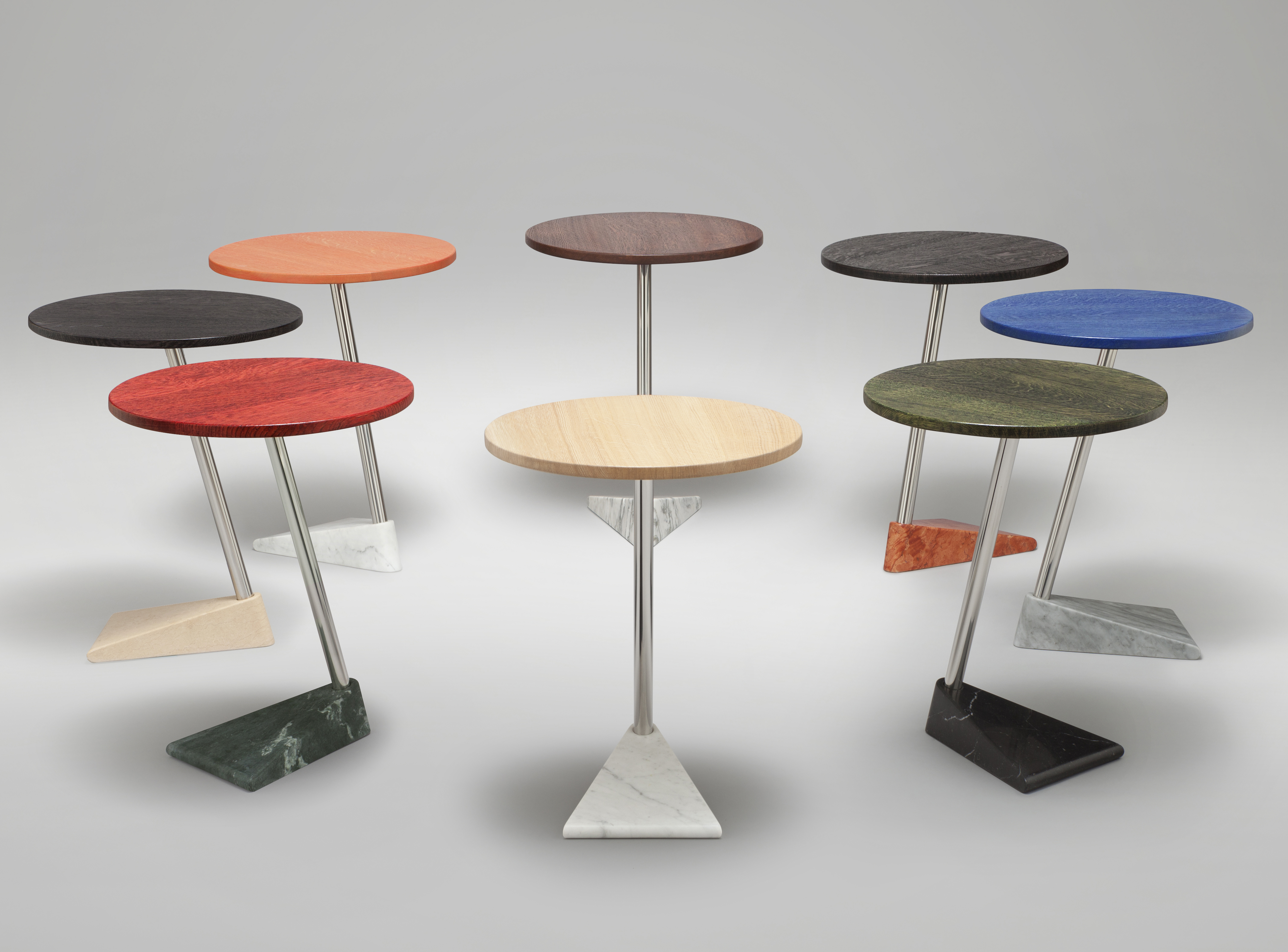 London brand Made in Ratio brought over a new series of marble and wood tables by Brodie Neill that come in an extensive number of material combinations, hence the name Elements.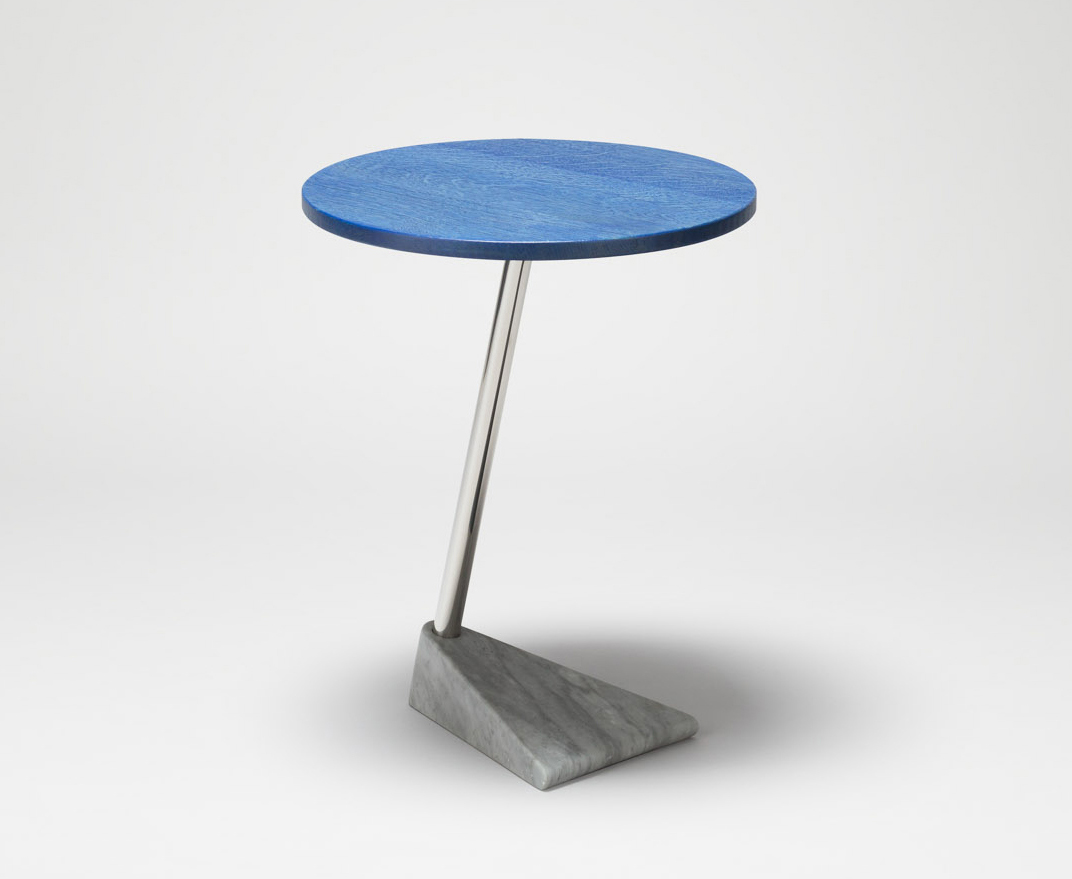 Julien Renault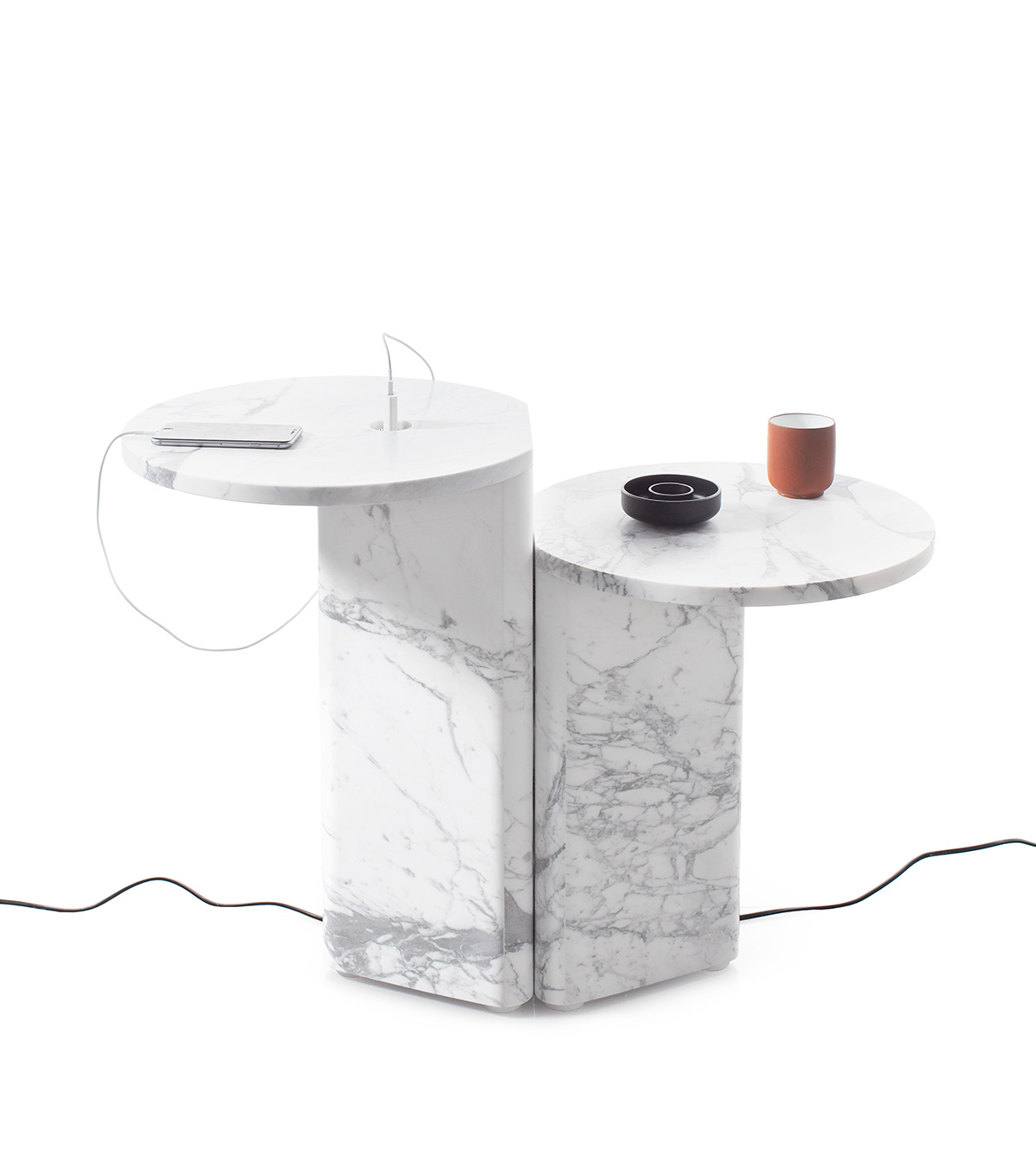 More marble tables, these by Belgian talent Julien Renault for Van den Weghe. The tabletop actually contains a power socket milled right into the stone — every fair, airport, and museum should get one of these, stat.