12.04.17
The Coolest—And Only—Gift Guide You'll Need This Season: Part I
Welcome to the annual Sight Unseen gift guide! This is the fifth year we've been doing holiday wish lists, and these might be our favorites yet. We decided to go big this year, commissioning styled imagery from our contributing editor Sean Santiago (whose guide will run later this week). Over the next three days, we'll be sharing our most covetable home, fashion, and beauty finds from around the web, from Japanese flatware to felt berets to the best air purifier we've found to date. First up is Jill, who's got you covered on everything from sheer socks to splatter-painted stools. Happy holidays!
Opening image © Sean Santiago
Clockwise from top: Blush fur platforms by No. 6; Rainbow Candleholders by Ichendorf Milano, available at Hawkins New York; Kinetic earrings by Studio Elke; Barbara's Place rug by Cold Picnic, available at Coming Soon; Table Mortar by Mark Braun for Hem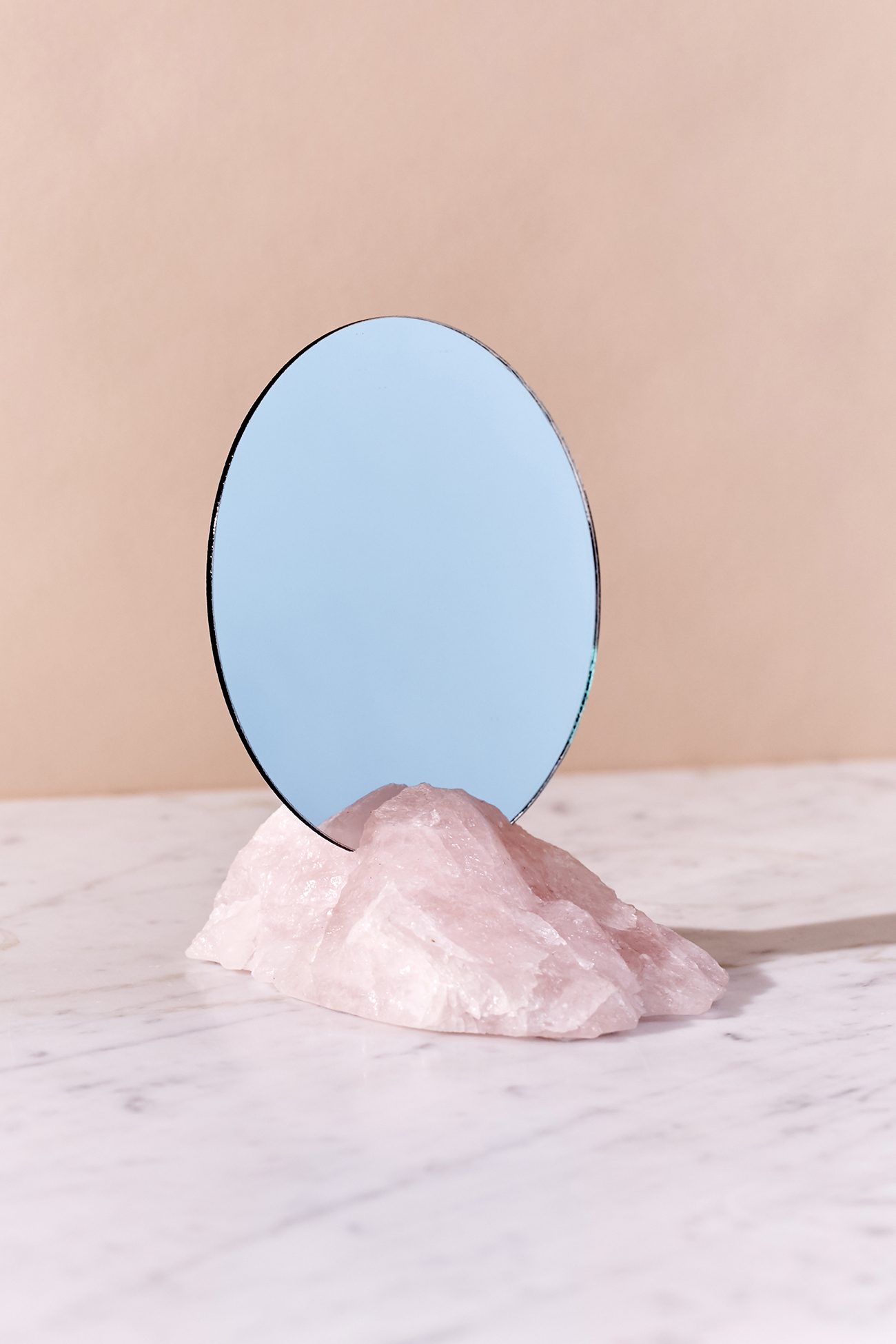 Another Human X UO Natural Crystal Mirror, $79
How Leah Ring got the four-figure price tag of her Aura mirrors down to 79 bucks for Urban Outfitters we'll never know, but we're not asking — we're buying. Available in rose quartz and fluorite.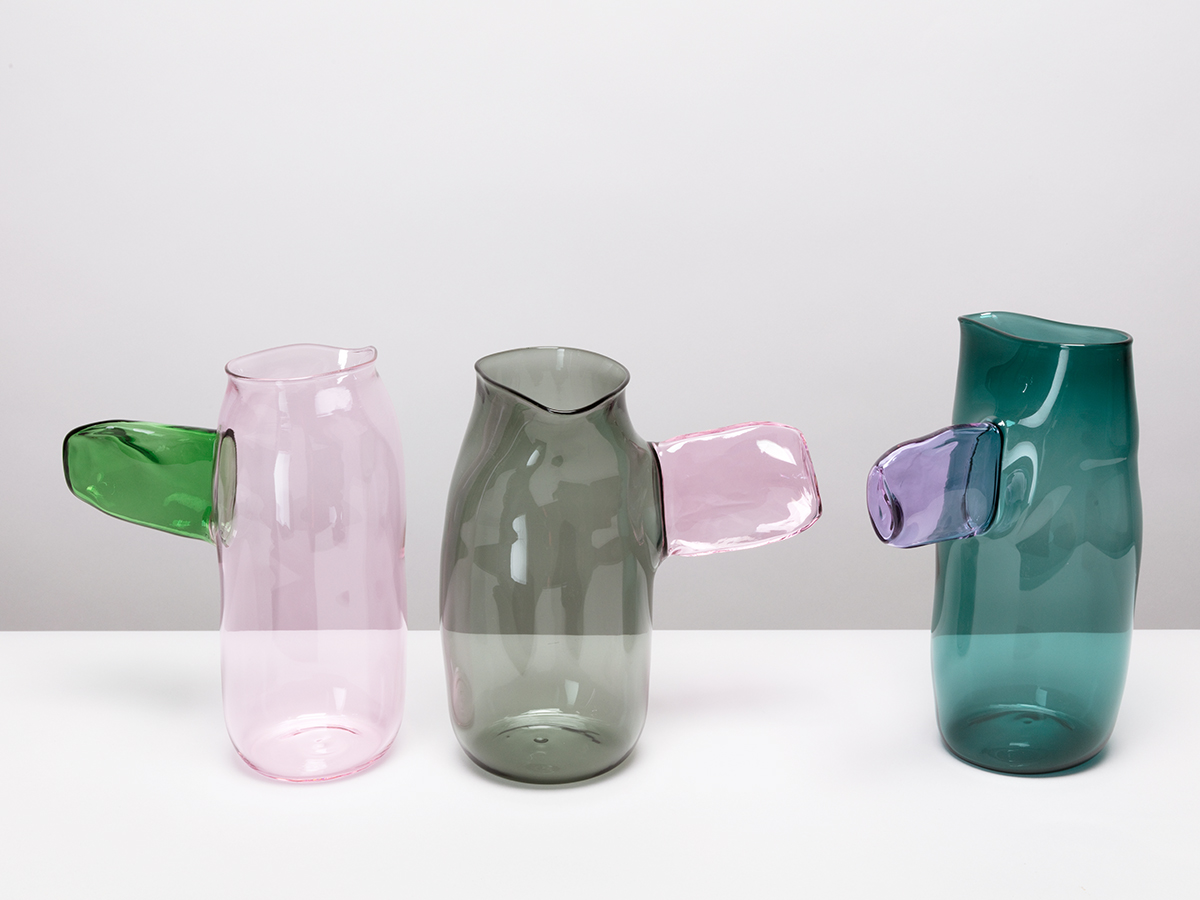 Glass Jugs by Jochen Holz, $299
We've been stalking these whimsical, imperfect jugs by Jochen Holz since we saw them at Peter Pilotto's pop-up London townhouse this fall; they're finally available at The Future Perfect for your designer friends who love to throw dinner parties.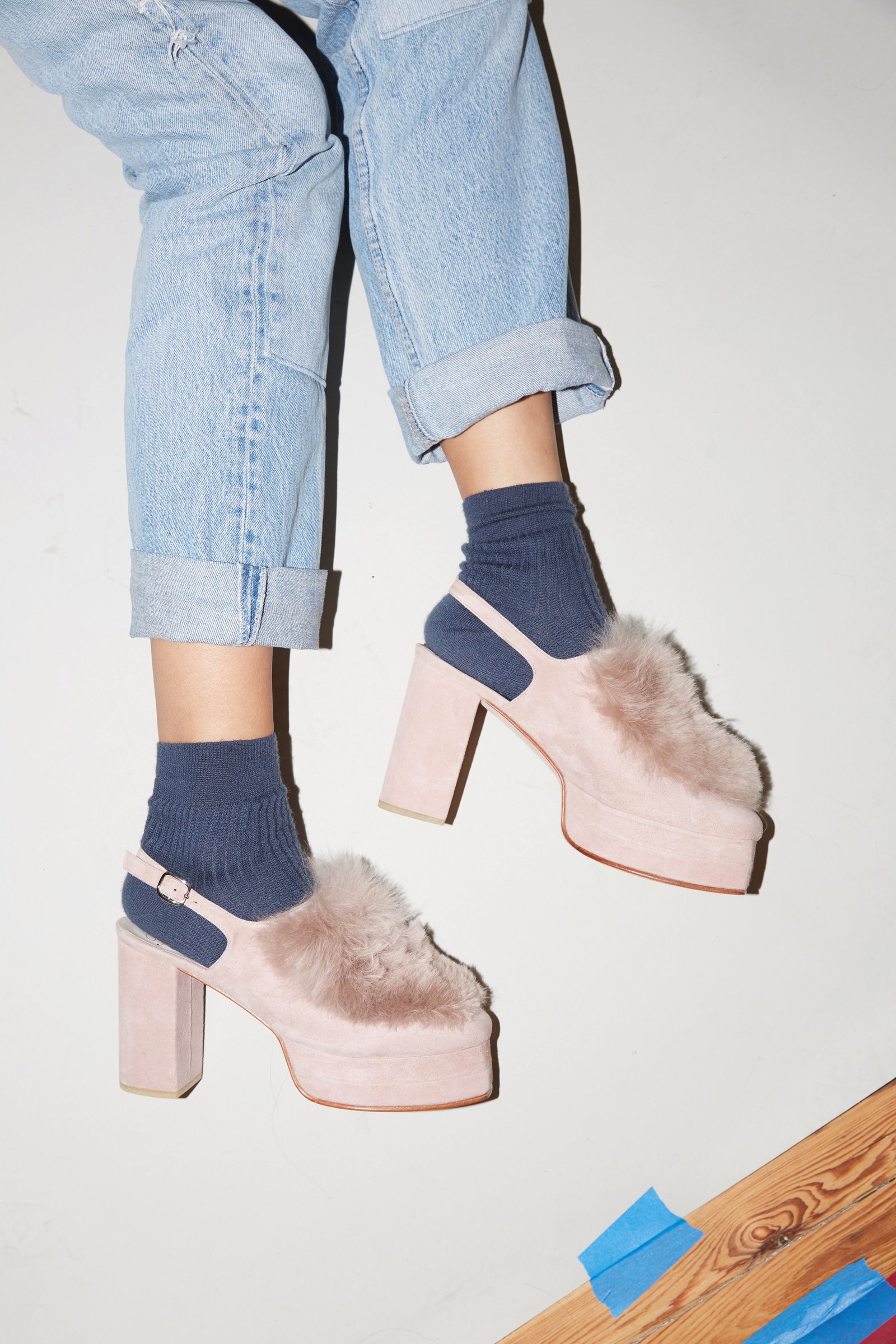 No. 6 Victoria Platform in Blush, $298
When I bought these blush fur platforms for my 39th birthday, I joked that they were my midlife crisis: Almost impractically fancy, they still make you feel young and cool.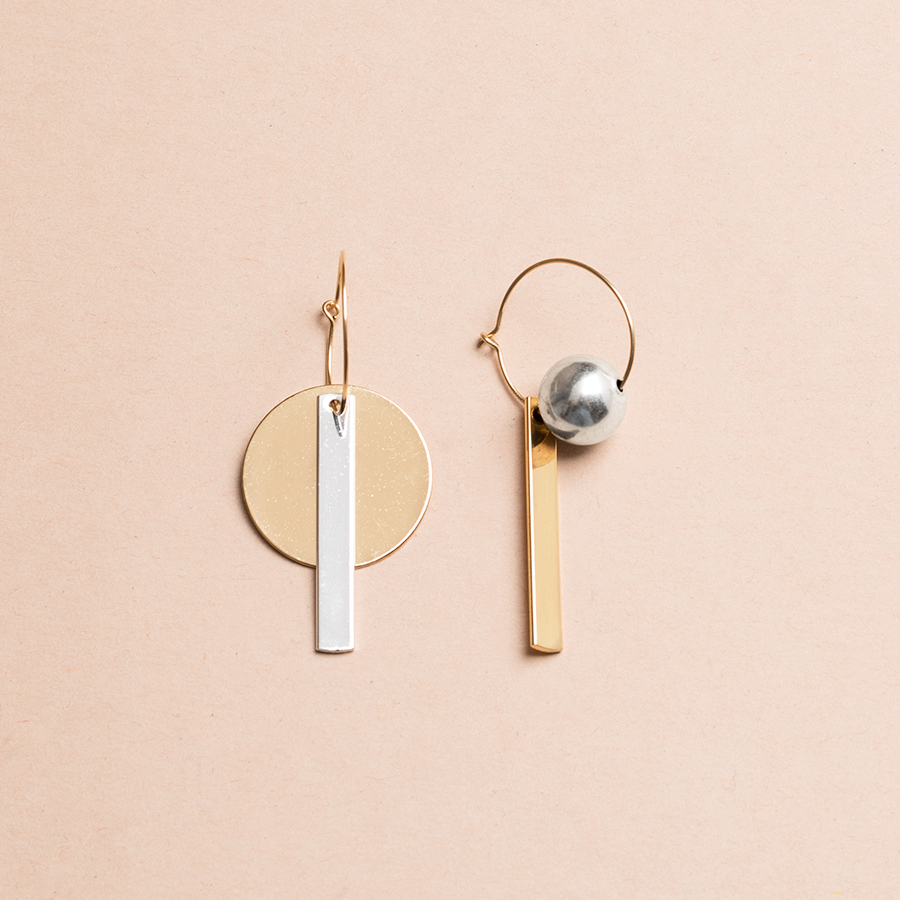 Reconstruct Earrings by Highlow Jewelry, $75
We love the ultramodern mixed-metal shapes juxtaposed with the classic gold hoop. Plus, didn't you hear mismatched earrings are trending?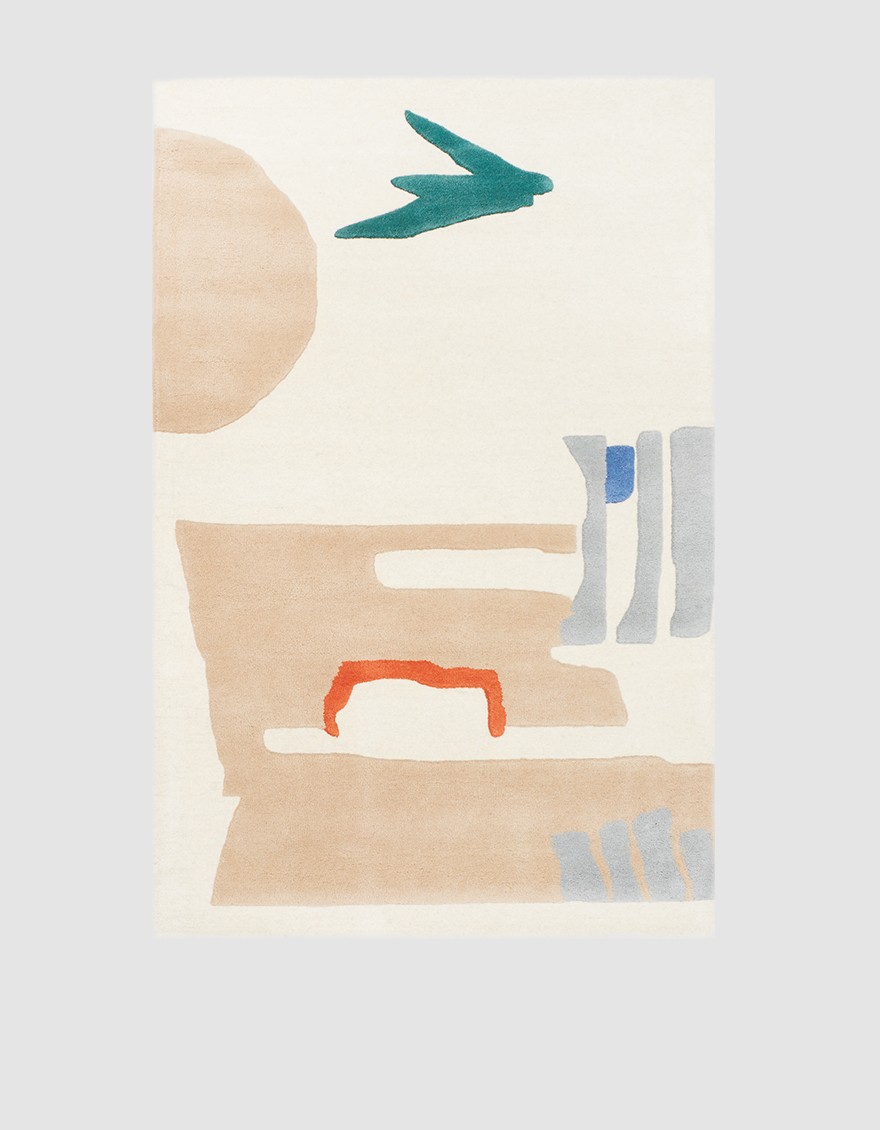 2×3 Barbara's Place Rug by Cold Picnic, $135
Cold Picnic's rugs and bathmats tend to look like abstract-art canvases, so they're perfect for bringing a pop of color and cool to any corner of your apartment that needs it.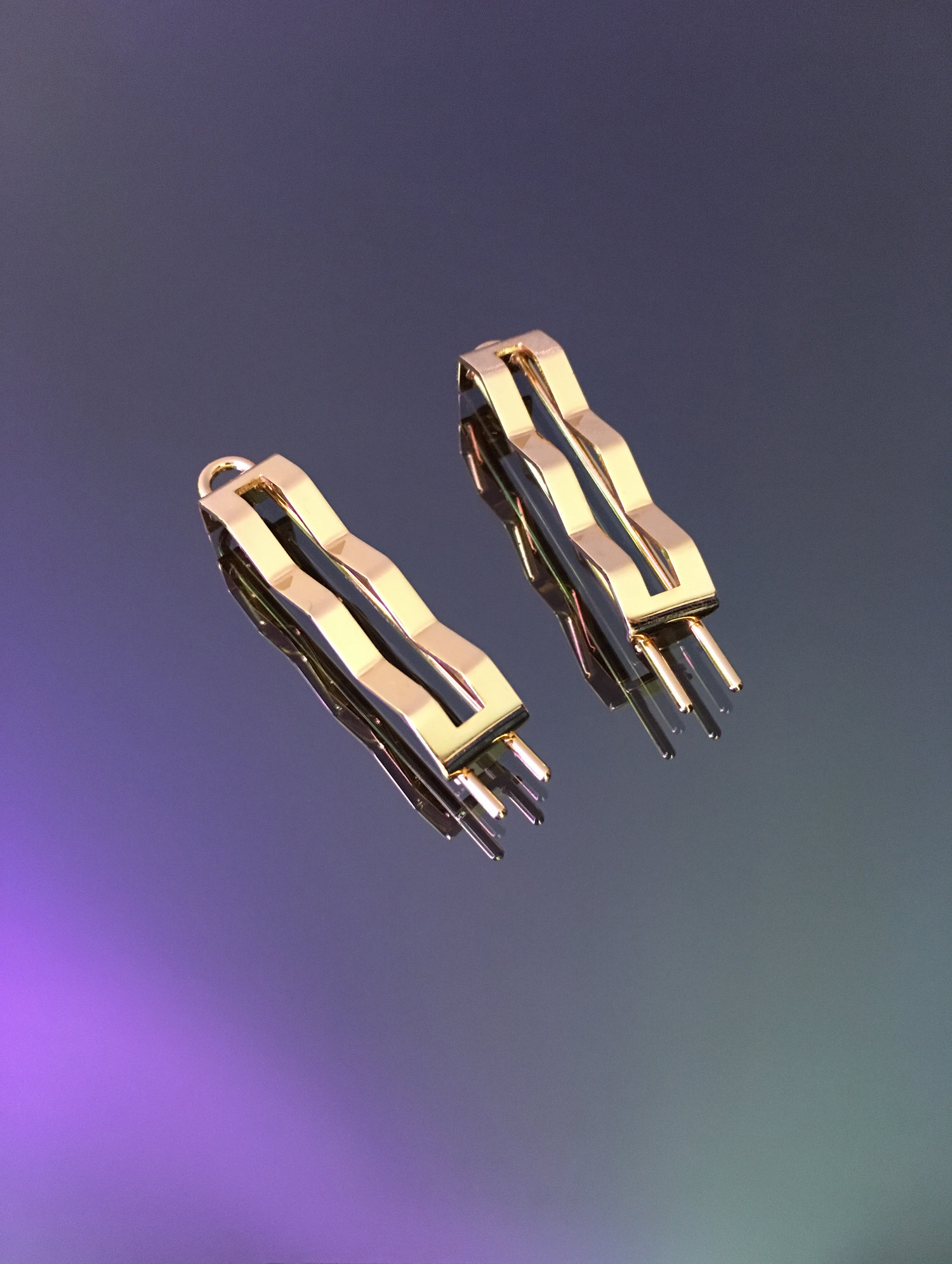 Preview Wear Small Wave 2-Pack of Barrettes, $60
If you've been rocking barrettes since the second grade (guilty), these chic, wavy clasps will bring your accessories game into the 21st century.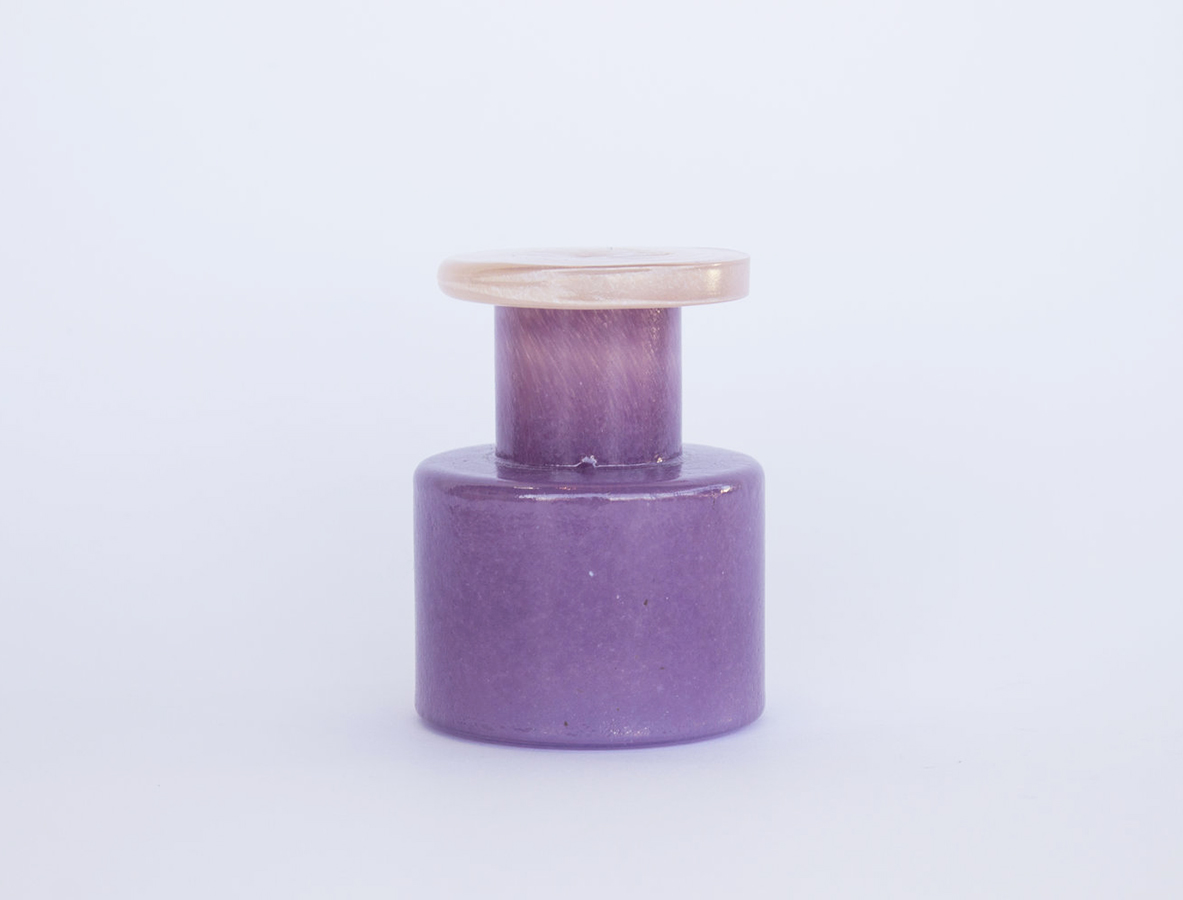 Rulla Bottle, $36
These colorful bottles, made in a Finnish glass village, make perfect storage vessels.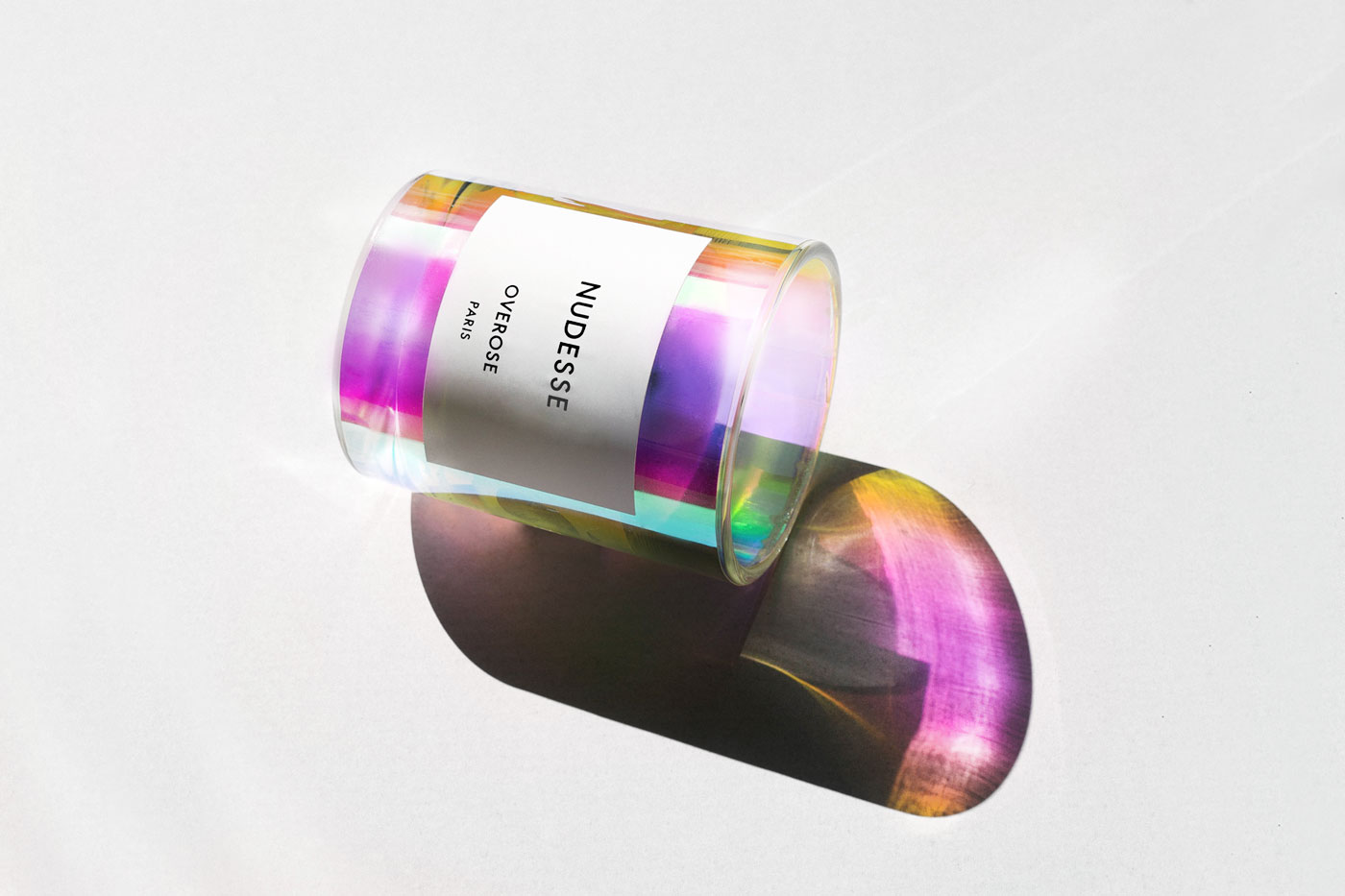 Overose Holographic Candle, $65
Remember this French candle brand? To their perfect millennial pink packaging, they've now added a shimmering holographic jar (complete with the new fragrance du jour, anthurium).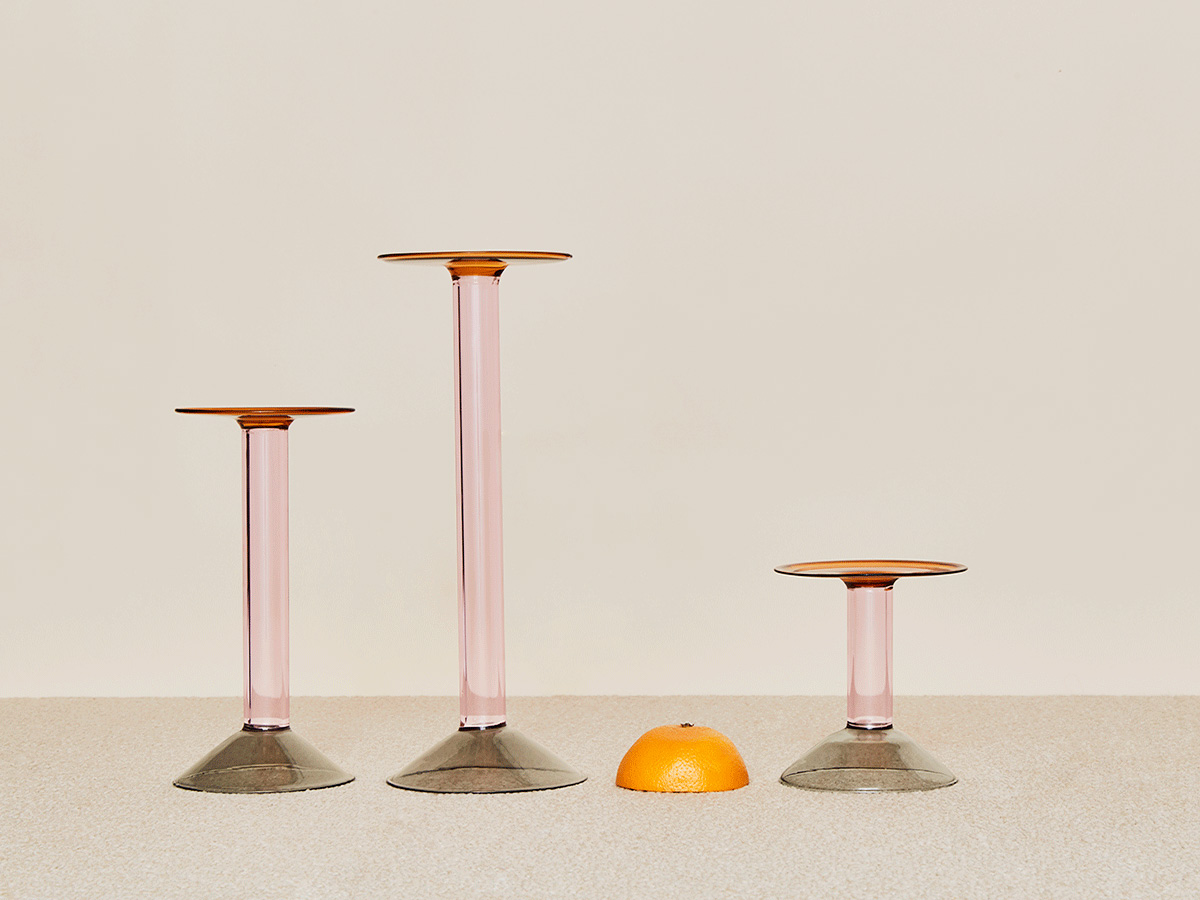 Rainbow Candleholders, $45-$60
We've been on a quest for the perfect candleholder, and these might be our favorites yet — the tall ones are more than a foot high, but still feel cool and architectural rather than fussy or old-fashioned.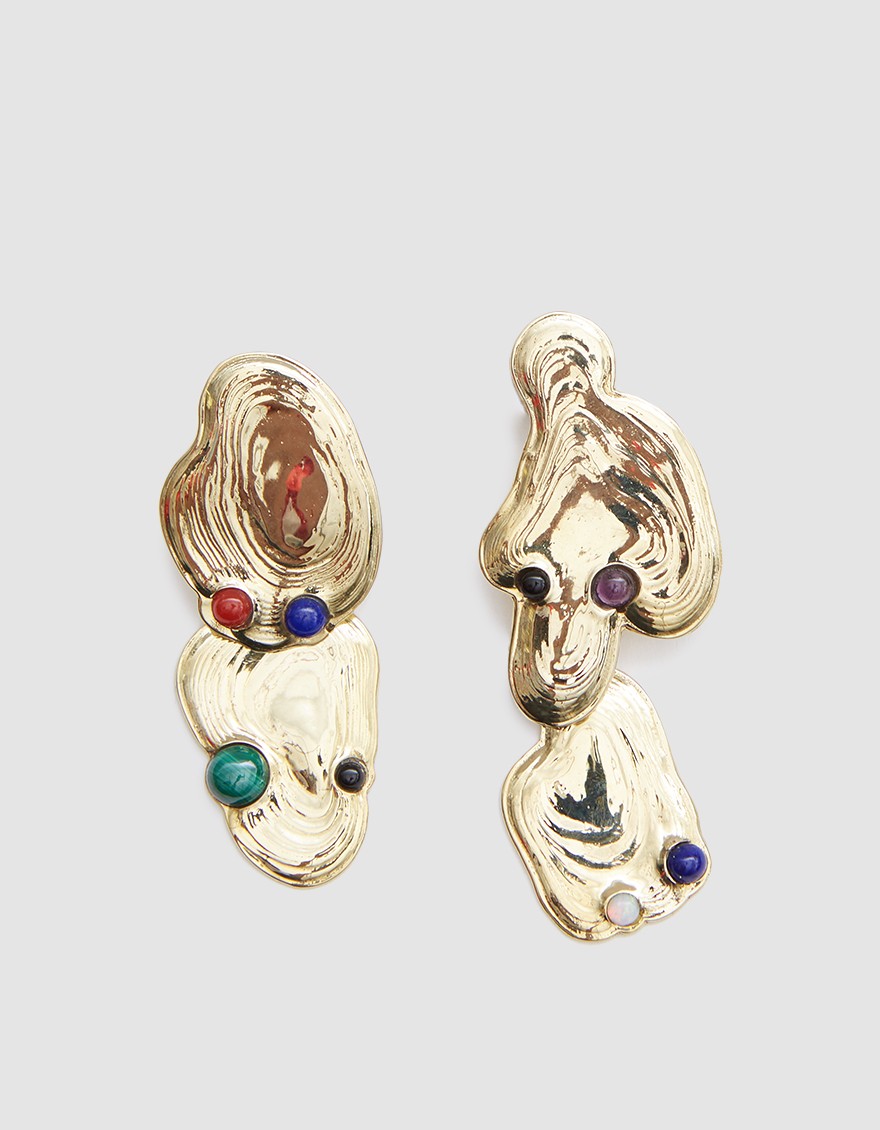 Dali Dangles by Leigh Miller, $345
Surrealist-inspired statement earrings, with cabochon gemstones that almost resemble an artist's palette.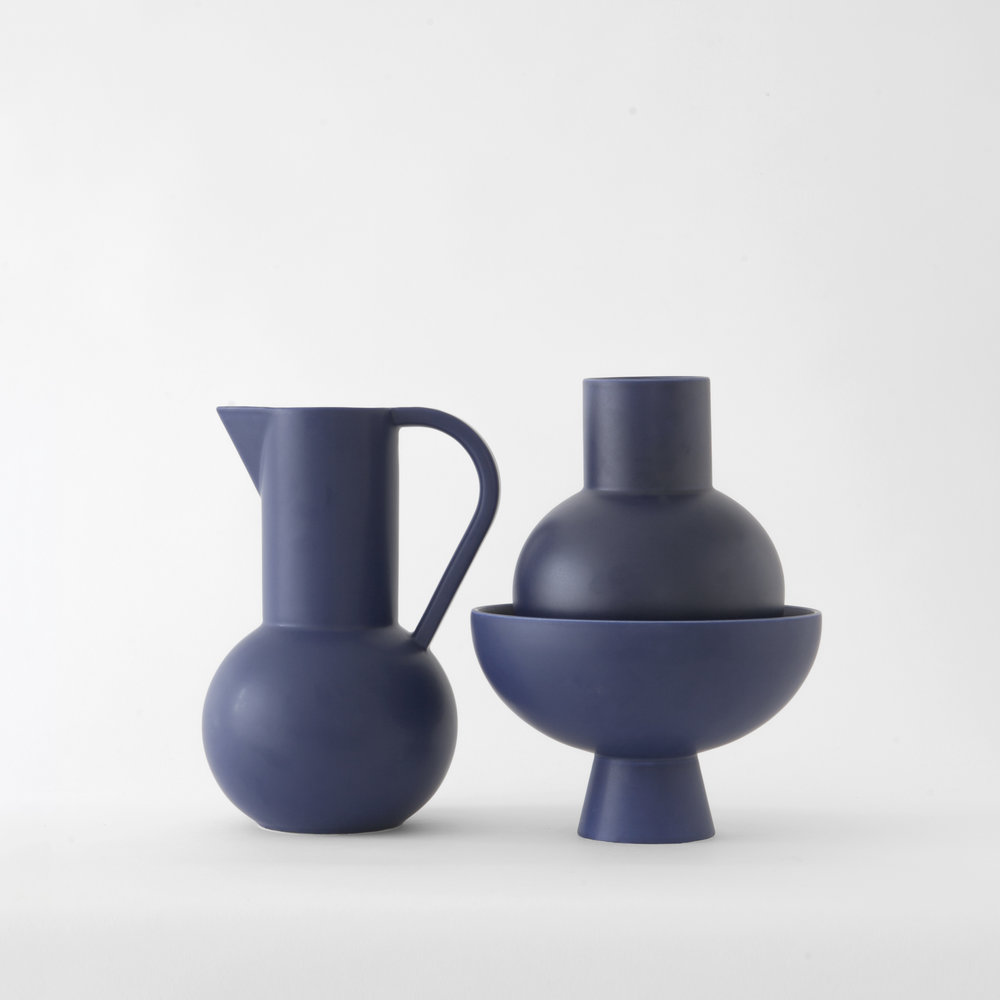 Raawii ceramics, from $45
This new minimalist Danish ceramics brand has the right idea: Six silhouettes in six colors, perfect for mix-and-match entertaining.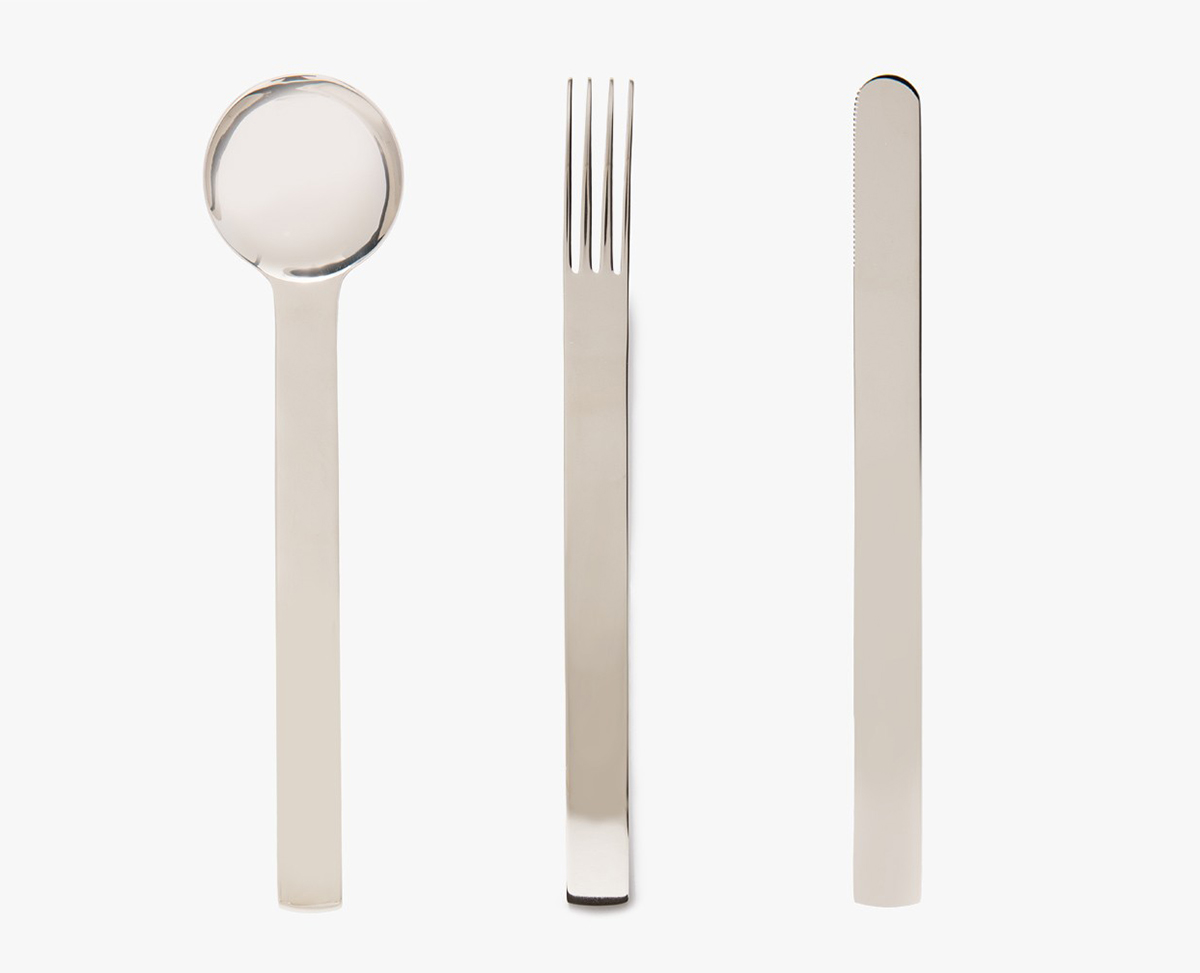 Takenobu Igarashi flatware, $18 each
This Japanese flatware is a major upgrade for your dinner party.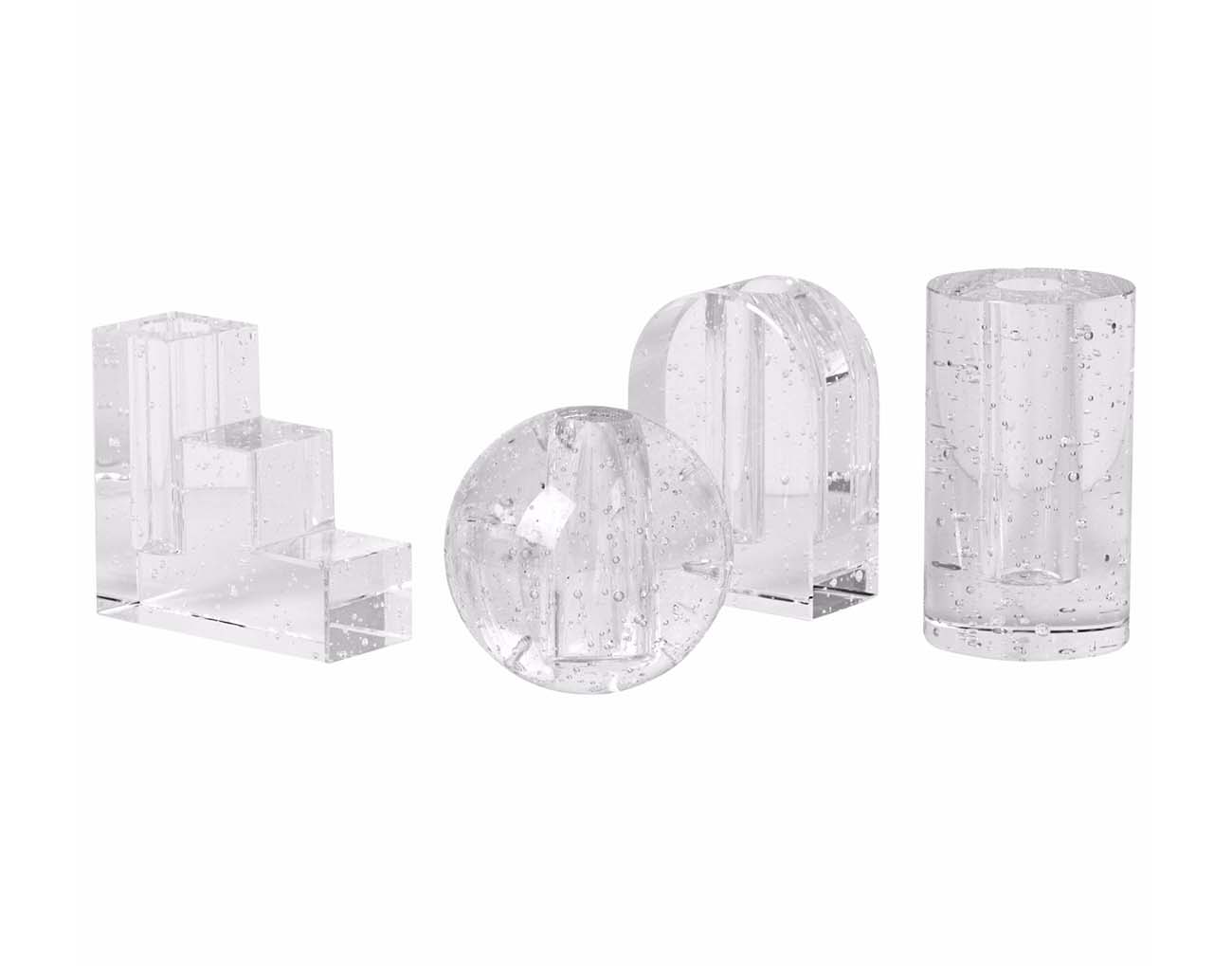 Ferm Living Bubble Glass Objects, $49-$69
The ultimate styling object, these geometric objects can be used as candleholders or vases and go with pretty much anything.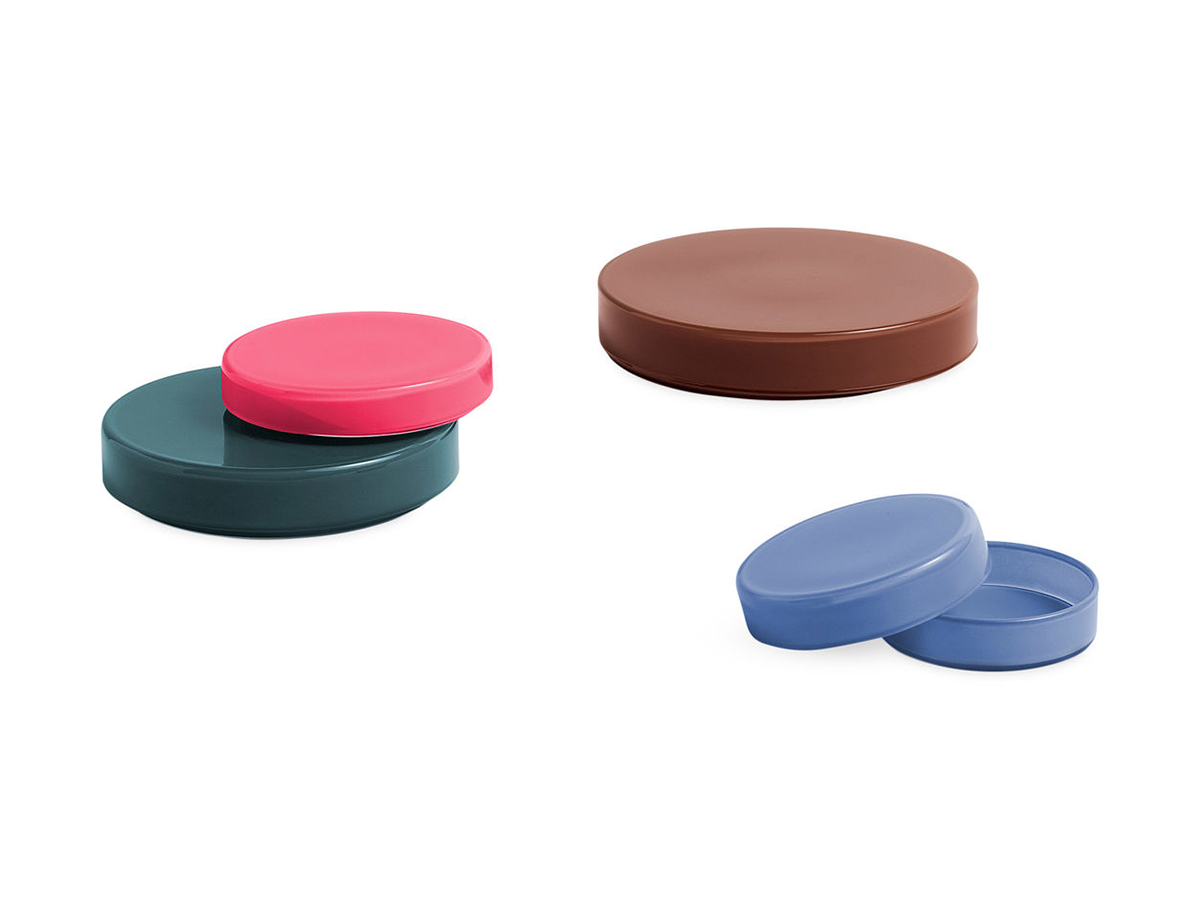 Hay Bits & Bobs Containers, $10-$19
Once upon a time, these would have been used for things like paper clips and push pins. Around my house, we use them for corralling excessively large earrings, Q-tips, and Lego keychains.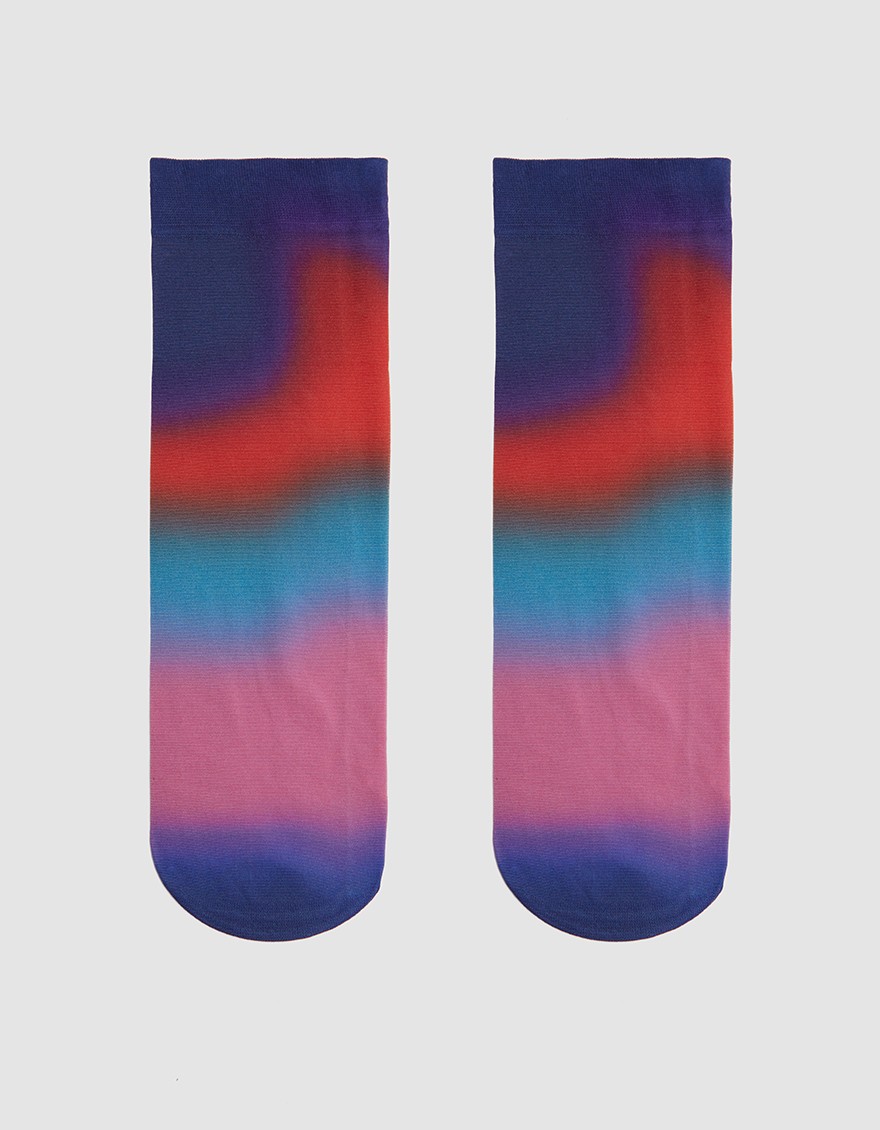 Hysteria Mia Socks in Blue/Pink, $20
We're really into the sheer, colorful sock trend, if for no other reason than it solves the problem of wearing mules in the wintertime. Buy these for your coolest friends in colder climes.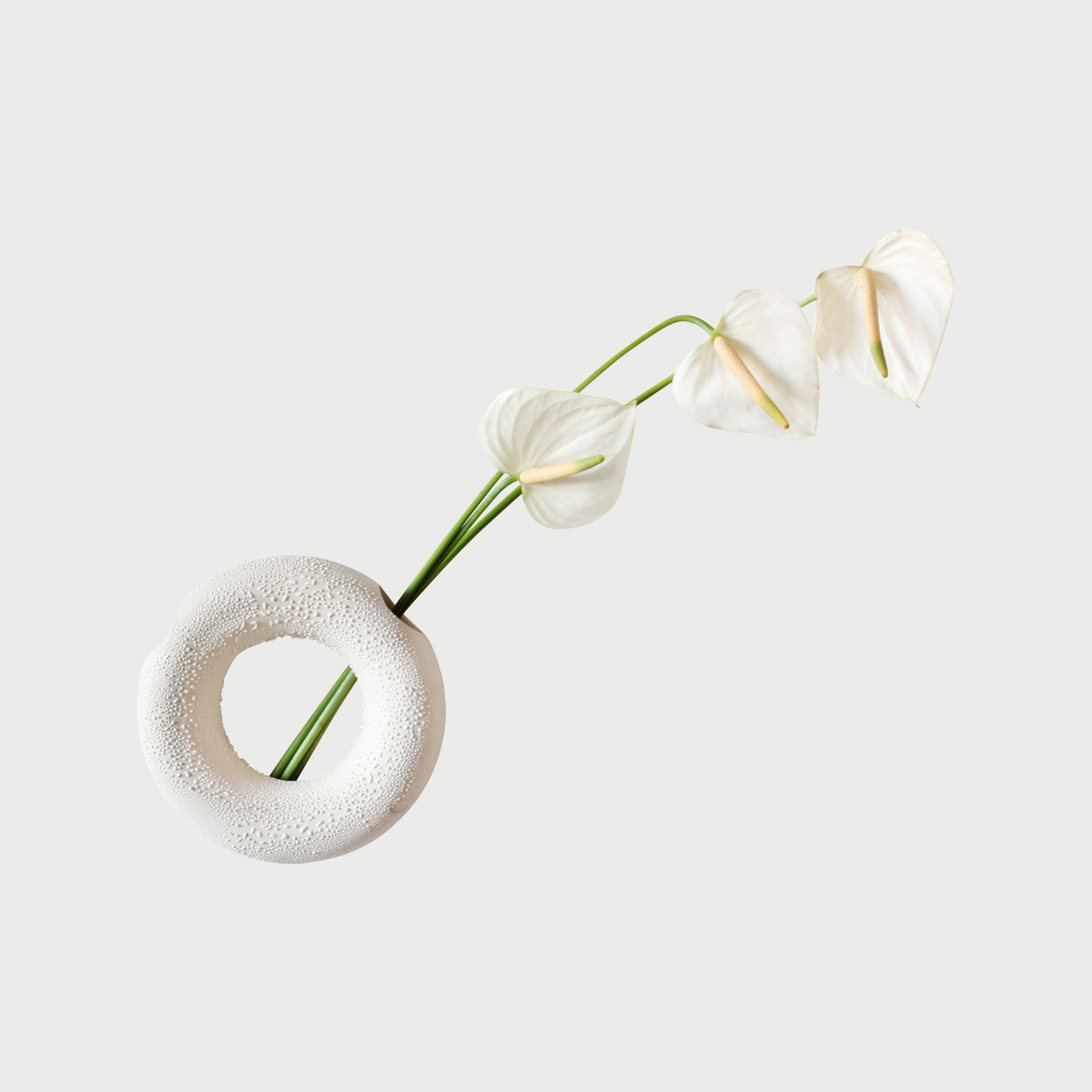 Kronos Wall Vase by Malka Dina, $170
The solo stem trend is still going strong. This is the perfect vase to show off those more graphic botanicals.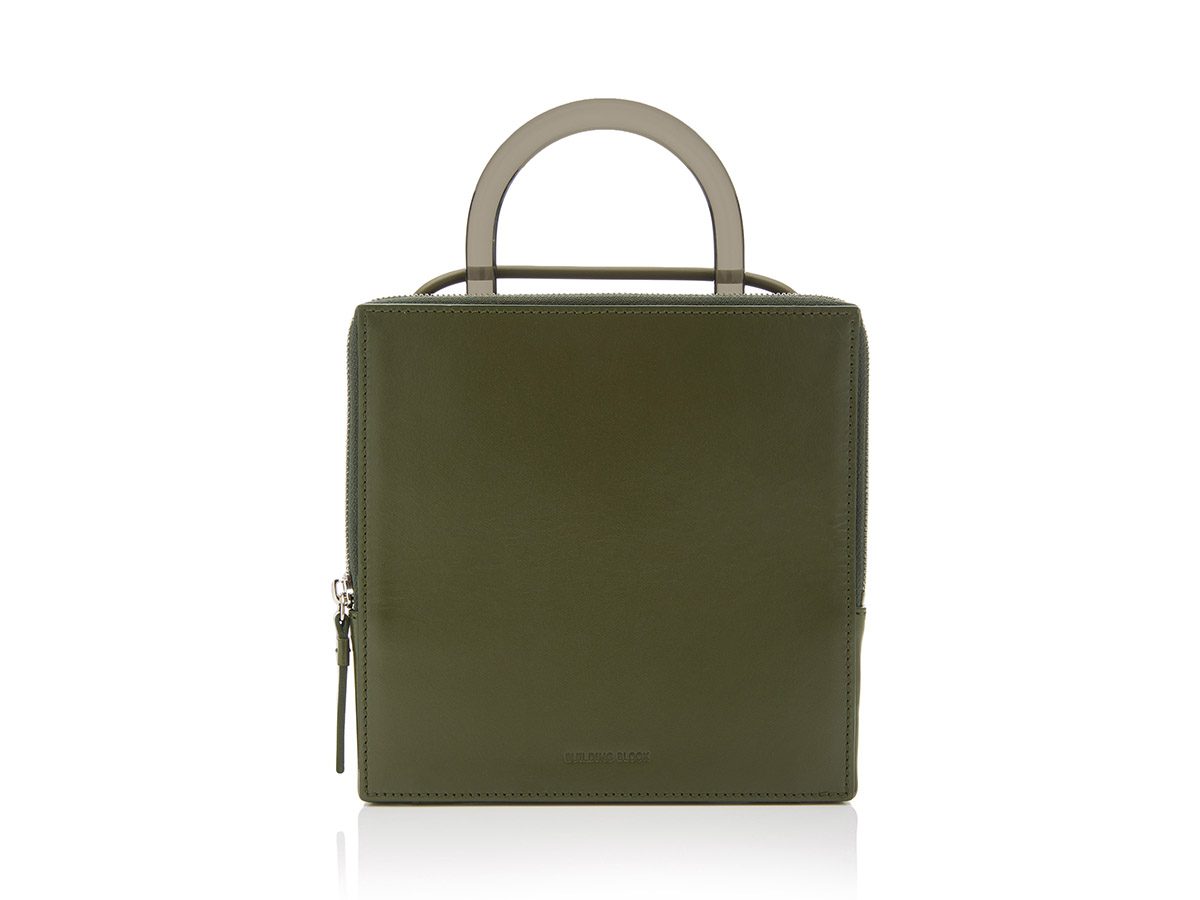 Building Block Box Bag with Shoulder Strap, $460
This bag isn't technically available until next spring, but you can put a deposit on one via Moda Operandi through the end of this week. Building Block's spring collection is next level, in shades of yellow, sage, and moss.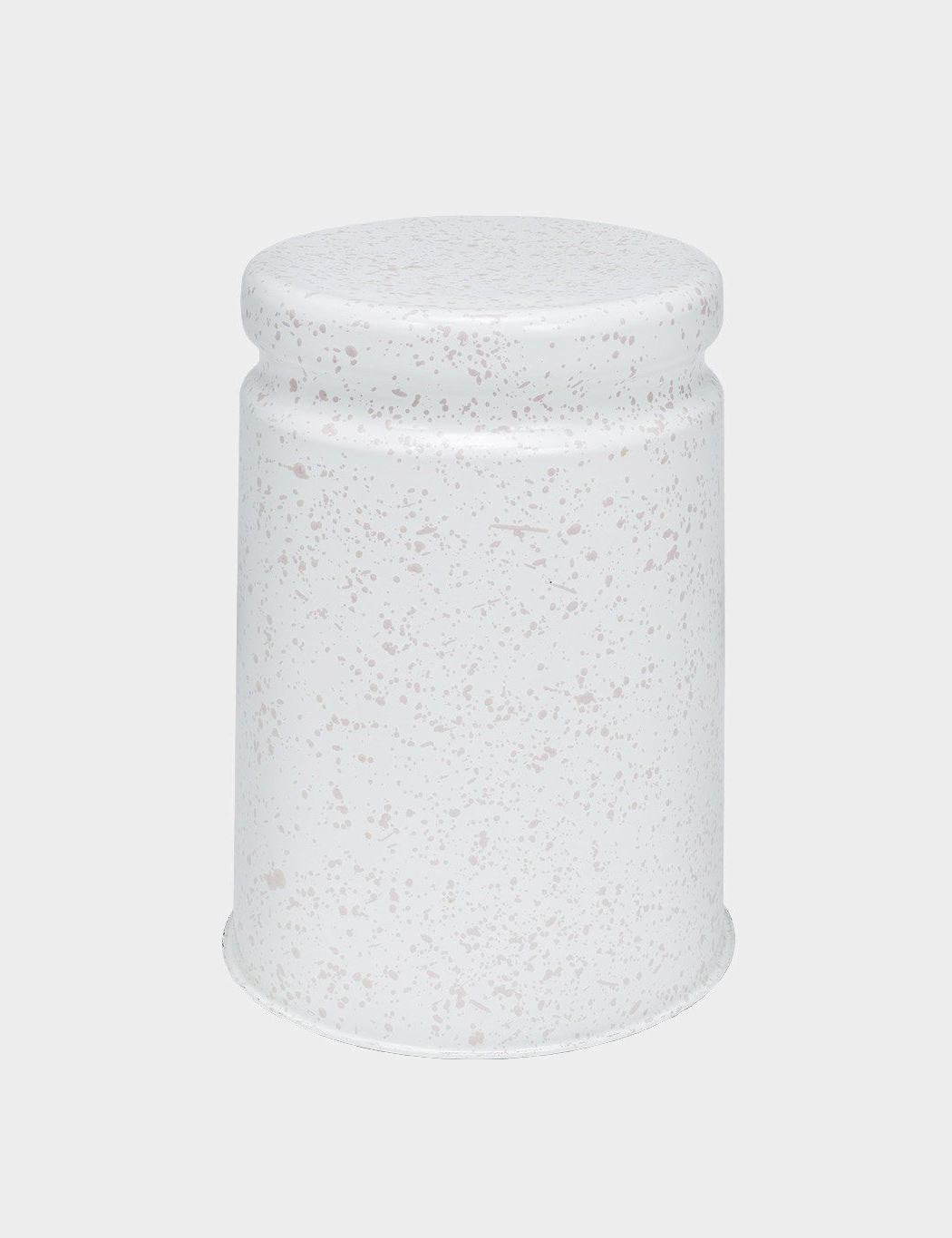 Max Lamb Last Stool Splatter for Hem, $309
We've been recommending this stool as the perfect nursery side table to everyone we know with little girls — but tbh, it's a great addition to any decor (pink is the new neutral).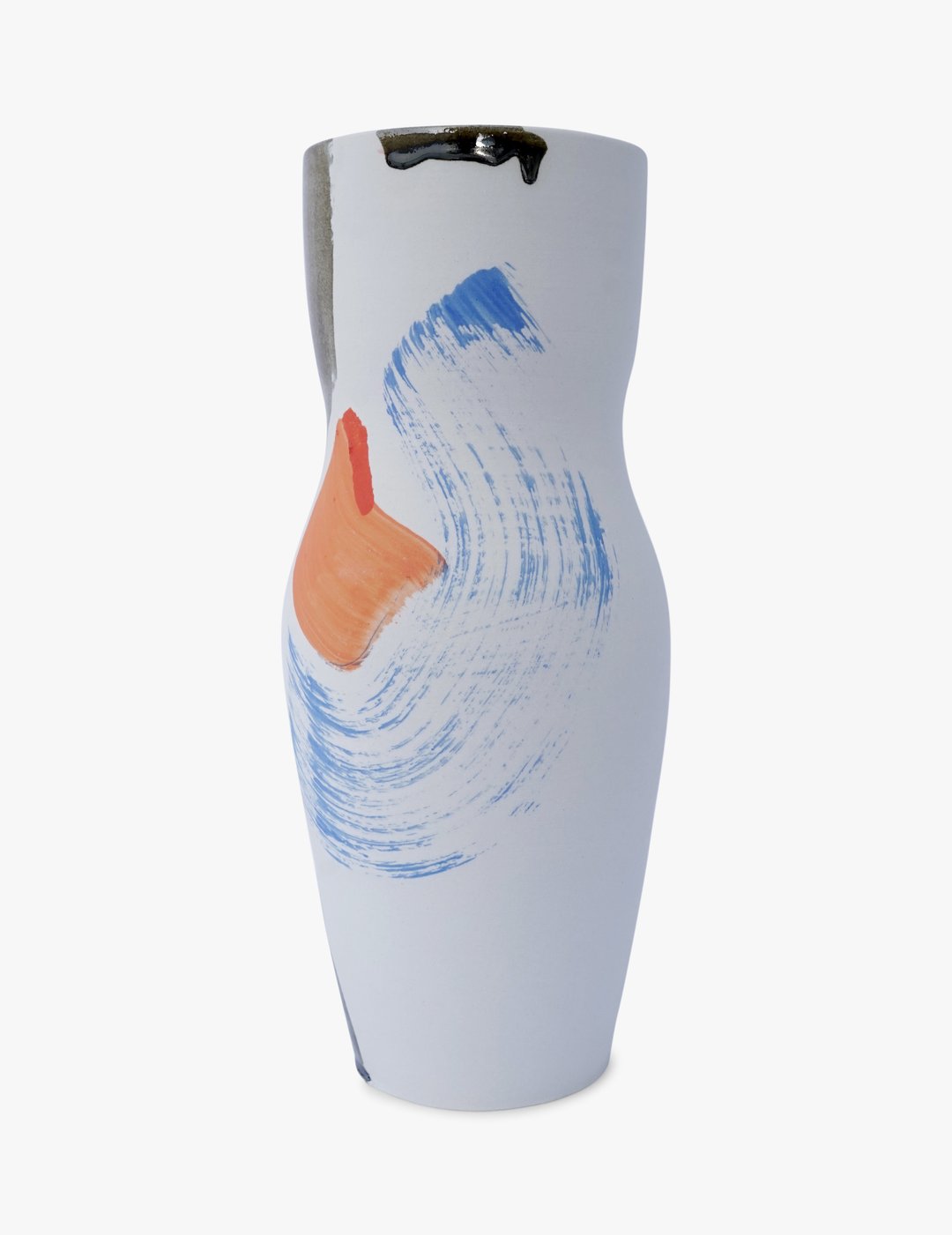 Cassie Griffin Hand-Painted Ceramic Vase, $275
We fall in love with a different Cassie Griffin vase every time we walk into Dimes; if you're not in New York, Dream Collective is currently stocking six gorgeous versions in their online shop.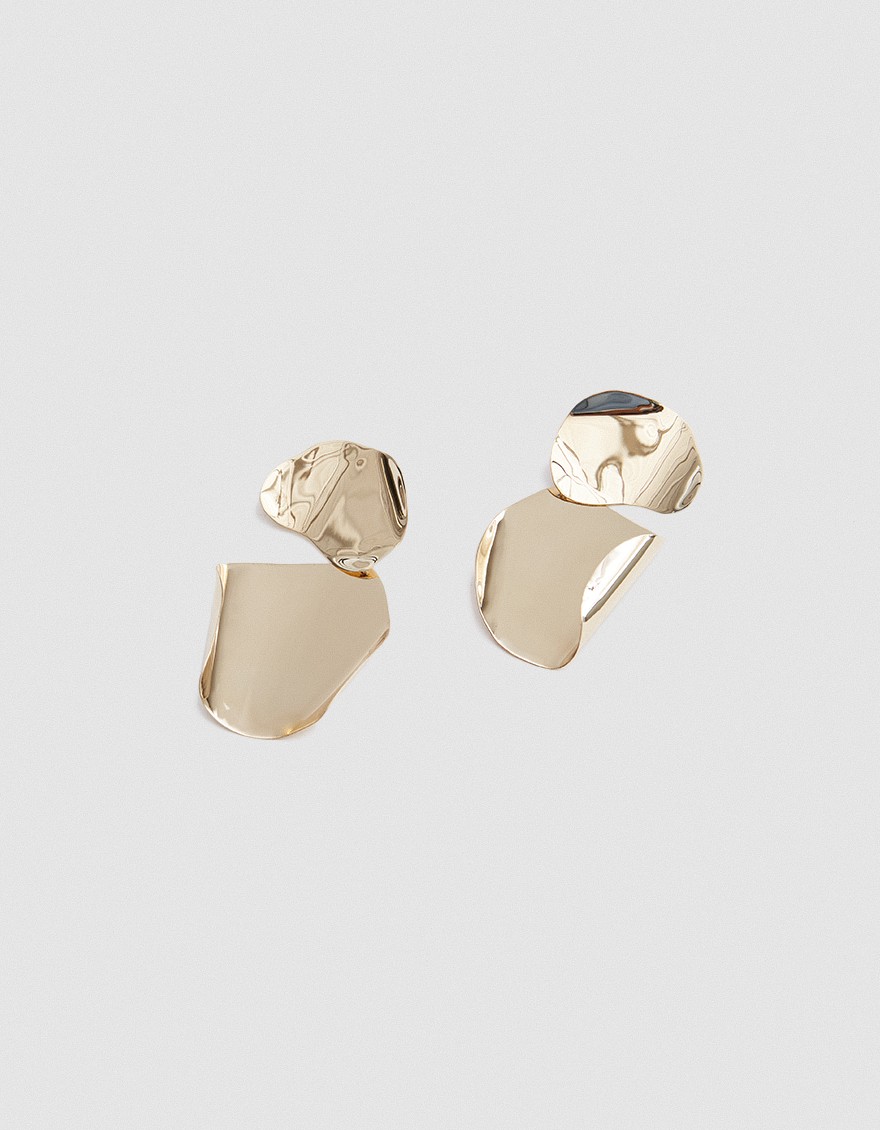 Faris Drape Drop Earrings, $225
Truthfully, we could have made a gift guide filled ONLY with statement earrings; in fact, we considered three different organically-shaped tiered dangles. But this bronze pair by Faris, in which the edges curl up a bit, is the chicest of the lot.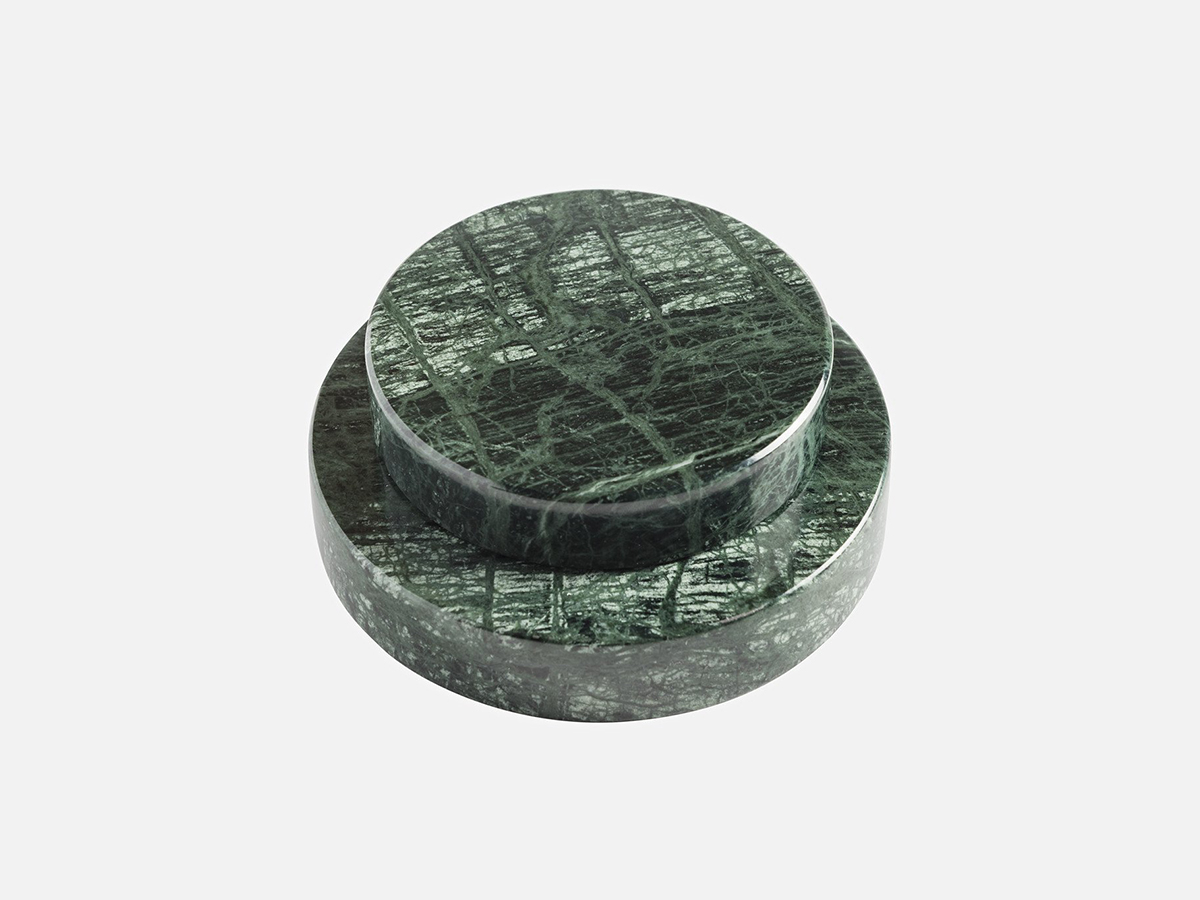 Mark Braun Table Mortar, $139
What does one do, exactly, with a table mortar? When it looks this good, does it even matter?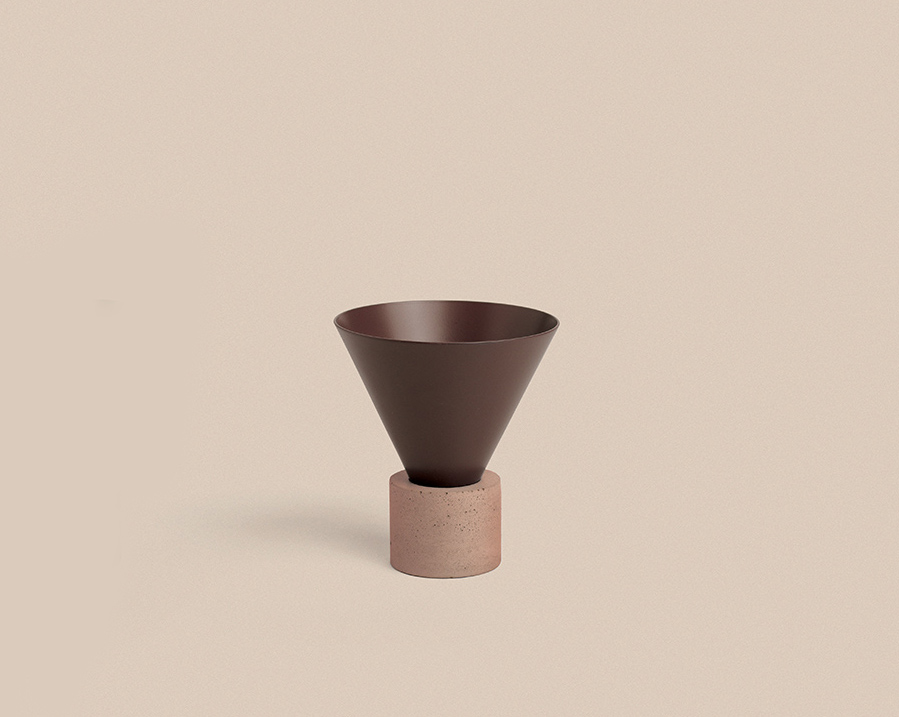 Addition Studio Void Incense Burner, $138
A great gift even for the scent-averse — it's an incense burner that doubles as a damn cool desk object.
Studio Elke Kinetic Earrings, $148
The resin and rose-gold combo of these earrings is decidedly modern, but the olive-green color palette keeps them subtle for anyone nervous about making the plunge.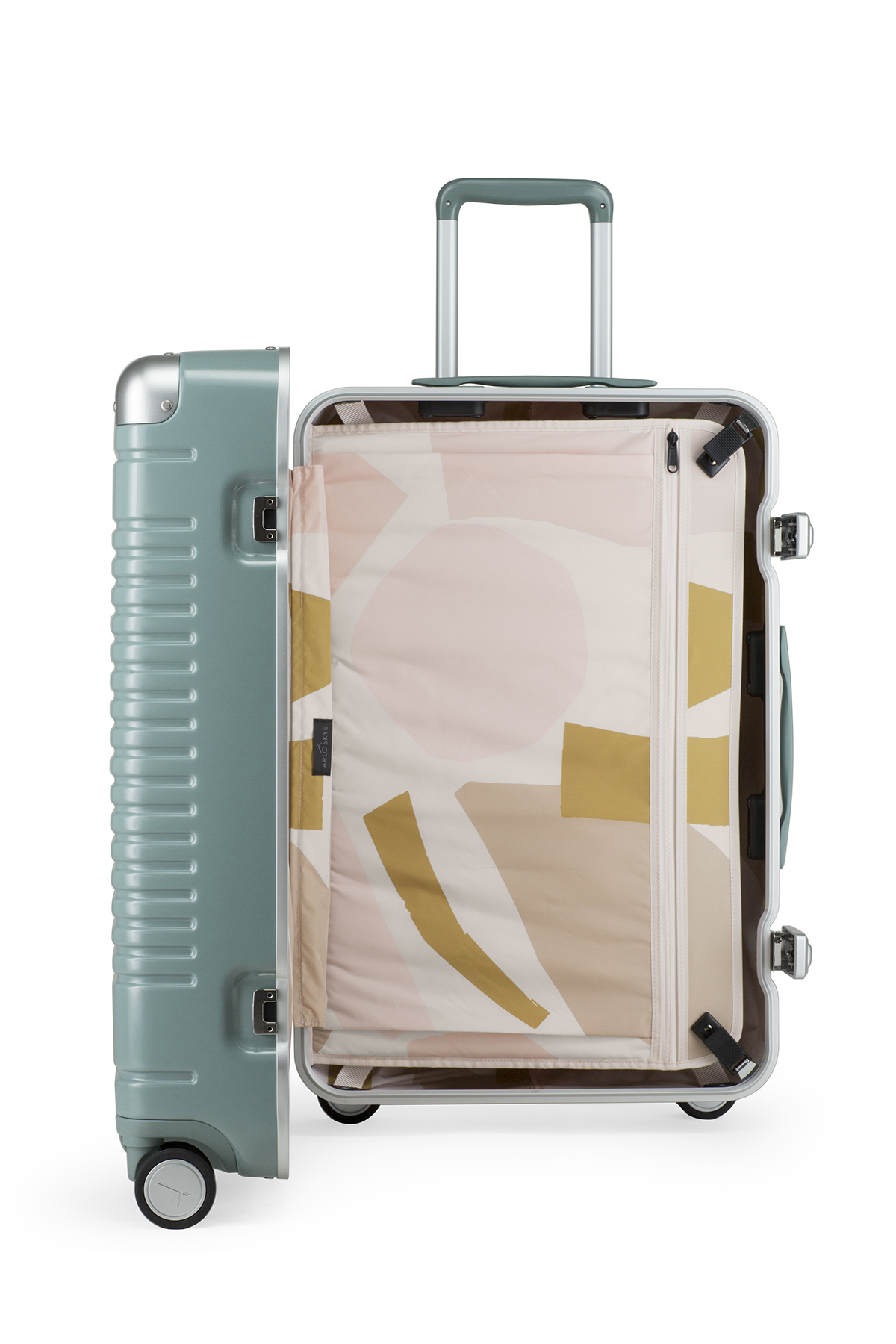 Arlo Skye x Sight Unseen Limited Edition Carry-On, $375
Don't know the drill by now? Whisper-quiet wheels, no zippers, removable dual-USB charger, an interior print by up-and-coming designer Antti Kekki, and an instantly recognizable exterior color chosen by yours truly. Of course you need to buy this for everyone you know.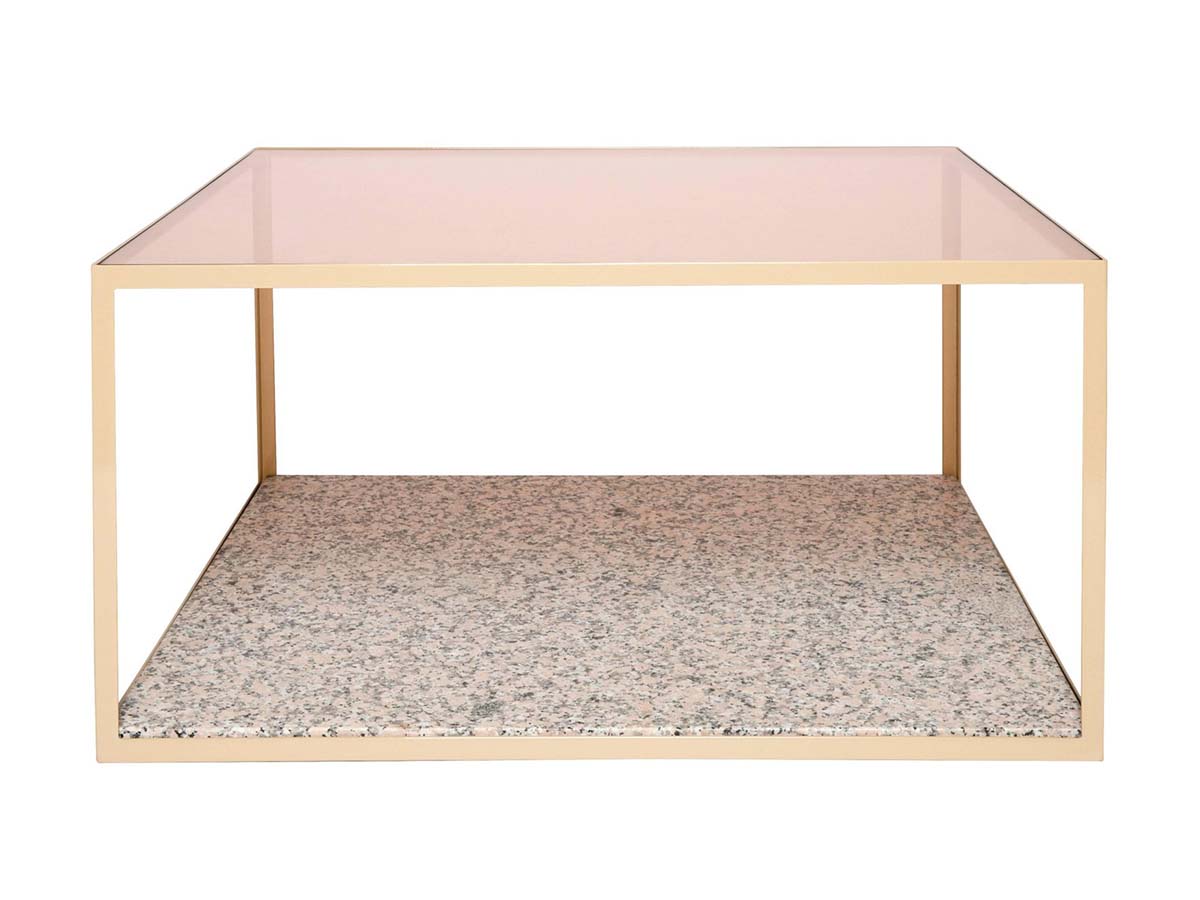 Pieces Fitted Customizable Modern Granite Rose Gold Glass Coffee Cocktail Table, $2450
If we could sum up the current design zeitgeist in one coffee table, this would be it.