12.03.17
Week of November 27, 2017
A weekly Saturday recap to share with you our favorite links, discoveries, exhibitions, and more from the past seven days. This week: A teeny tiny but shockingly beautiful 120 square-foot apartment, new colored-glass goodness by Sabine Marcelis, and the absolute coolest chocolate line we've ever seen is finally available for sale (above).
Interiors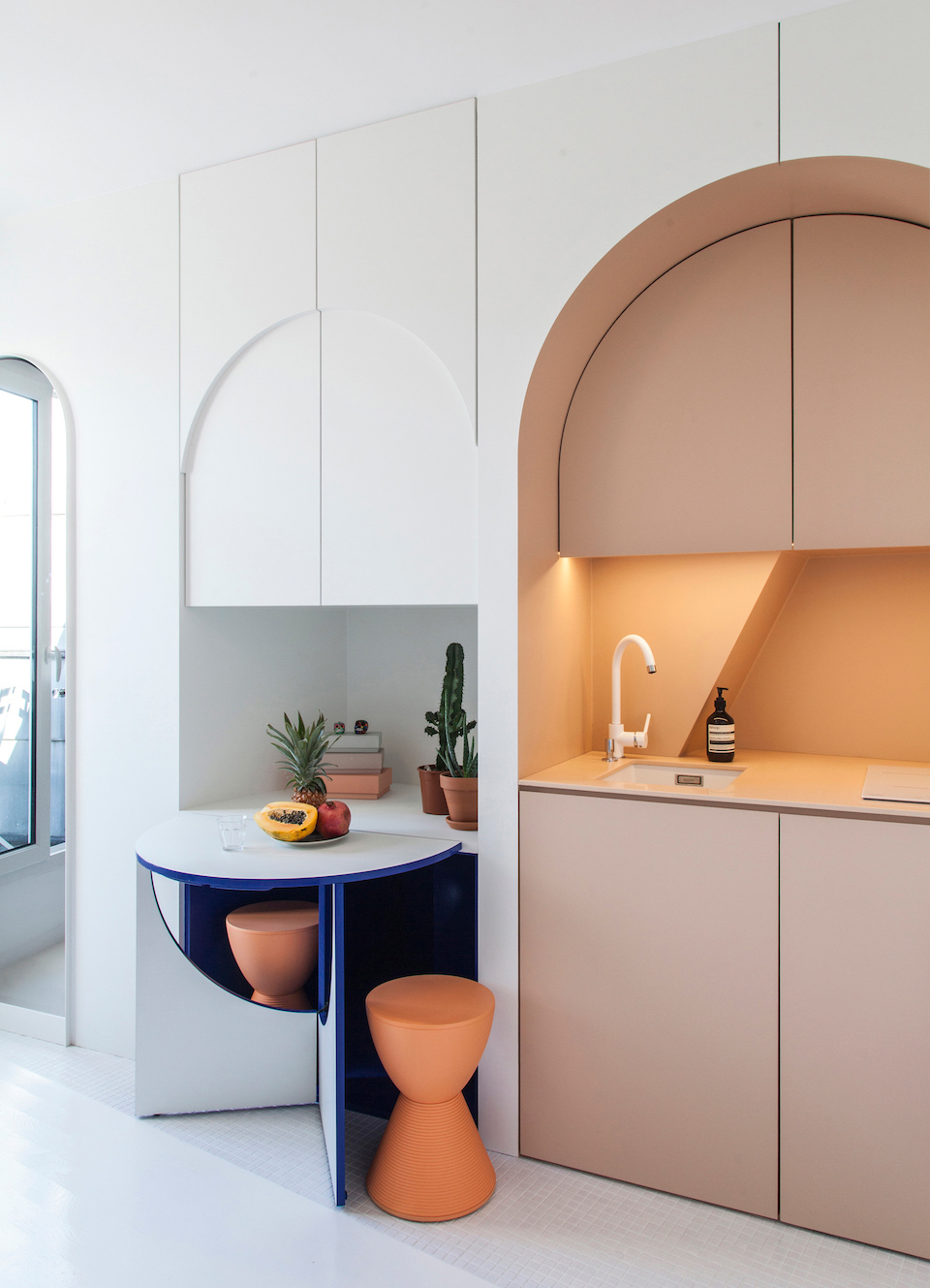 This week Yellowtrace featured a tiny, 118 square-foot Paris apartment by Studio Batiik, who apparently specialize in ultra-small spaces. The project features lots of arches and some of the best built-ins we've ever seen, like this foldaway table that stores a pair of super cute terra cotta stools inside.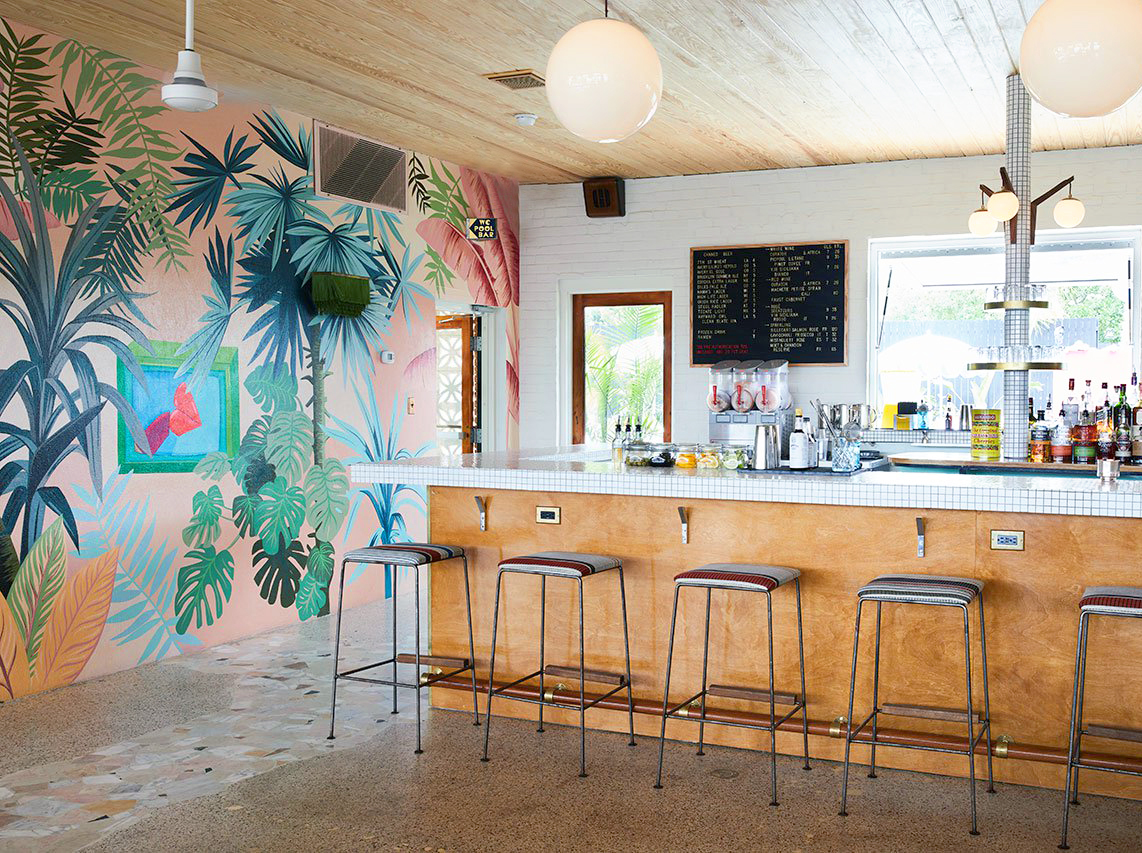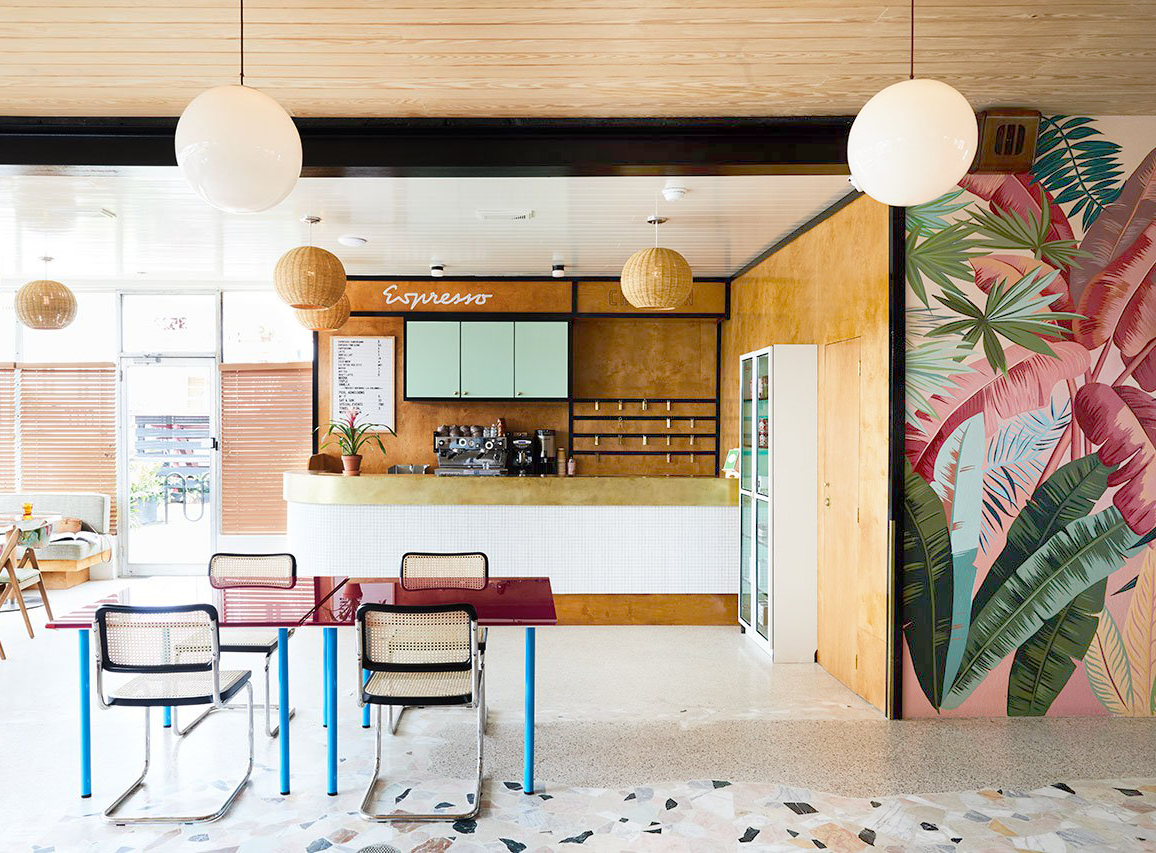 Spotted on Yatzer this week, the new Drifter Hotel in New Orleans, designed by Nicole Cota, is a hipster's dream, with terrazzo floors, beige leather sofas, tropical prints, copious wood paneling, and beds that would make Donald Judd proud. It's in a weird neighborhood but, we'd definitely stay there.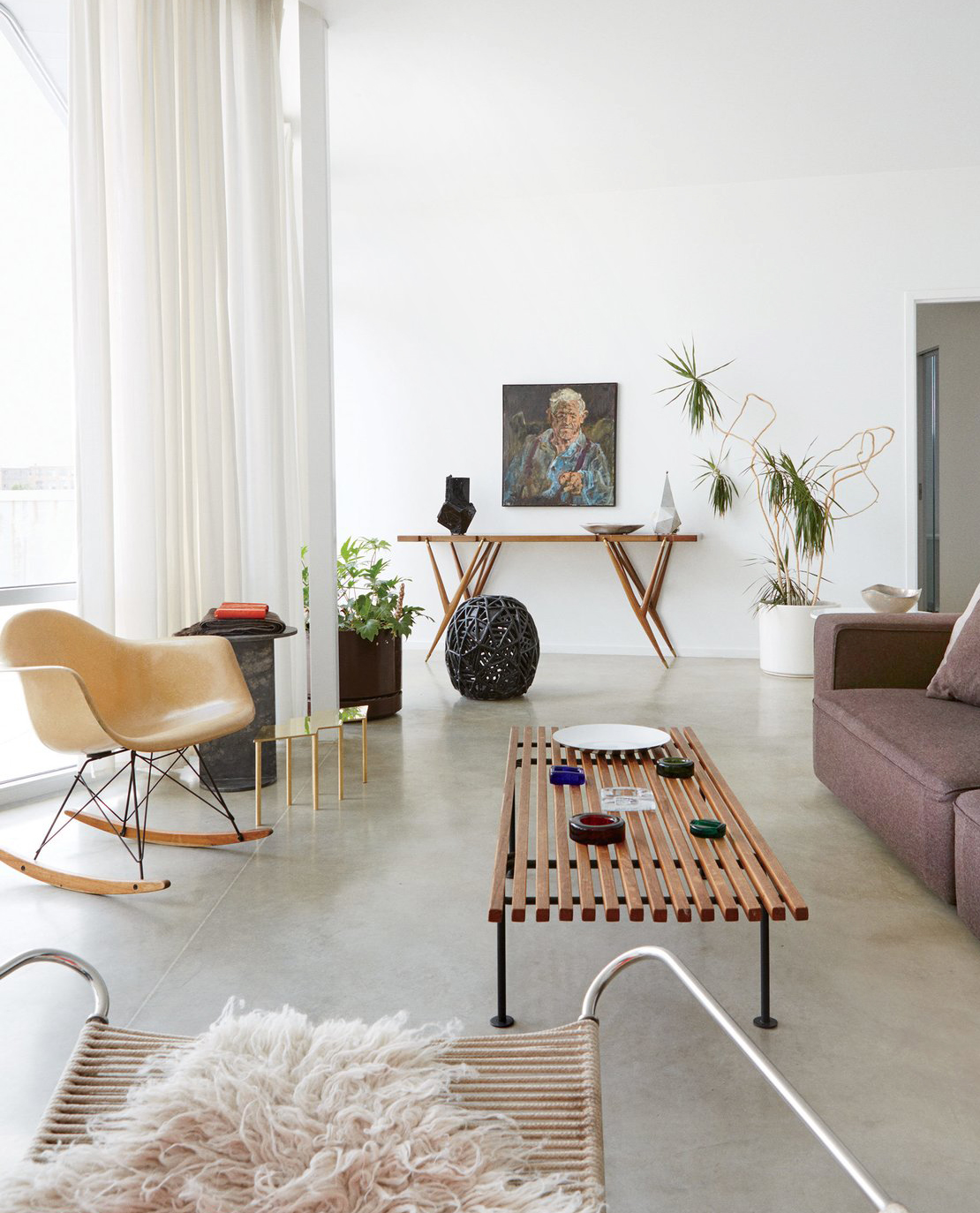 This interior in Chicago, featured in Dwell, combines some of our favorite things — chunky colored glass (on the coffee table), a Hans Wegner Flag Halyard chair, and that little gold zig-zag table by Jonathan Muecke.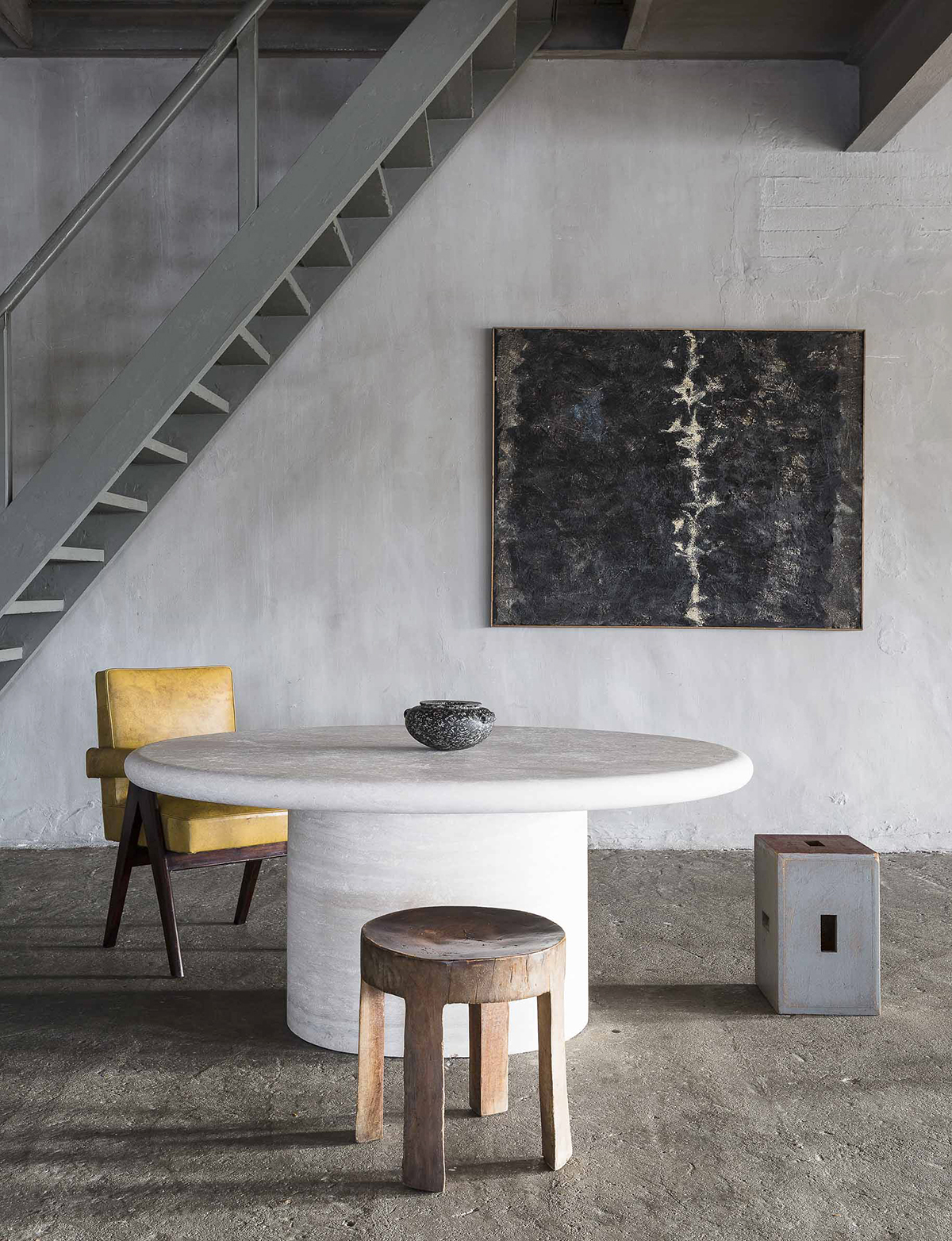 Gorgeous shot of an Axel Vervoordt project by photographer Frederik Vercruysse. We normally find Vervoordt's interiors a little too stoic, but the visual balance — and pop of color — makes this one particularly nice.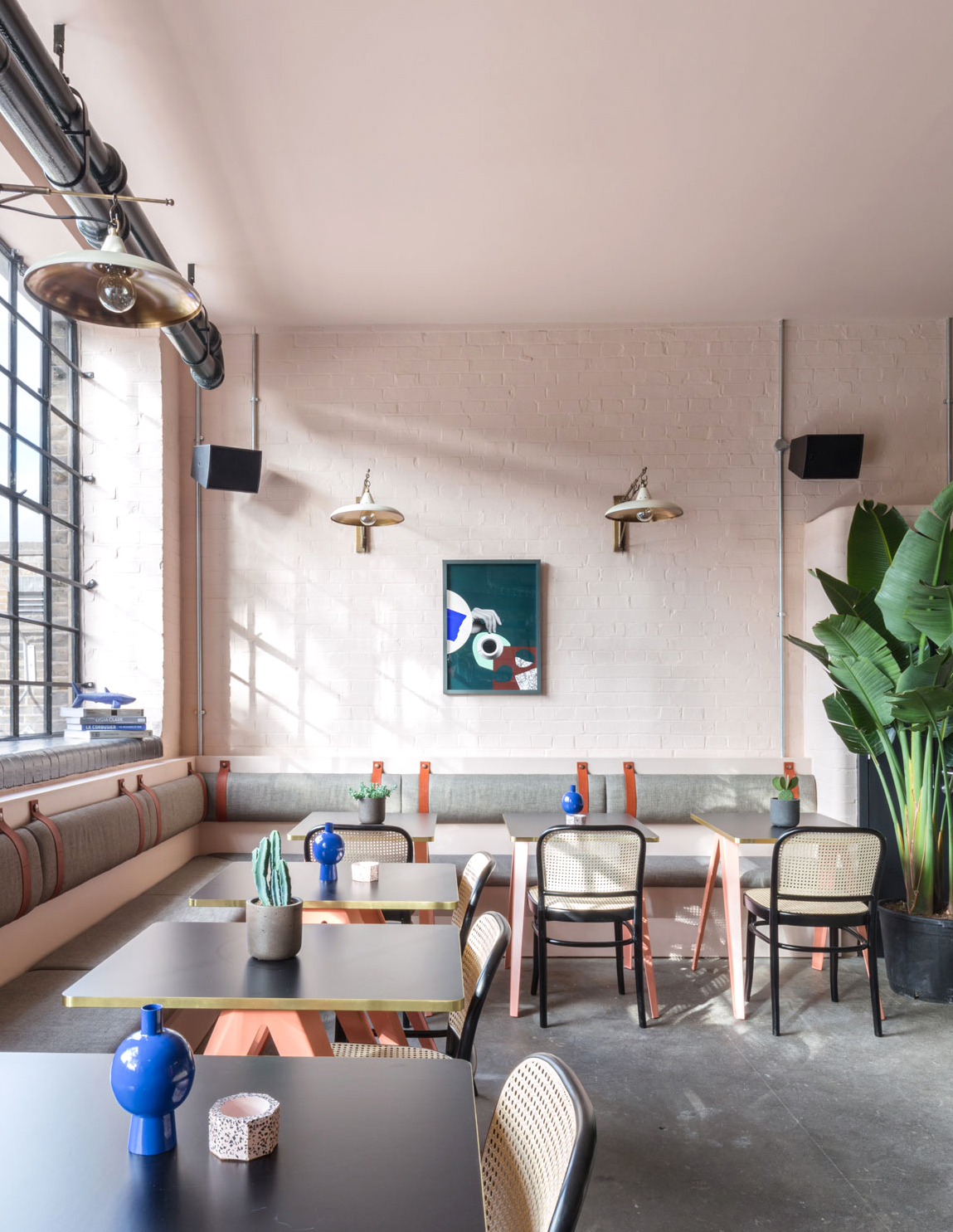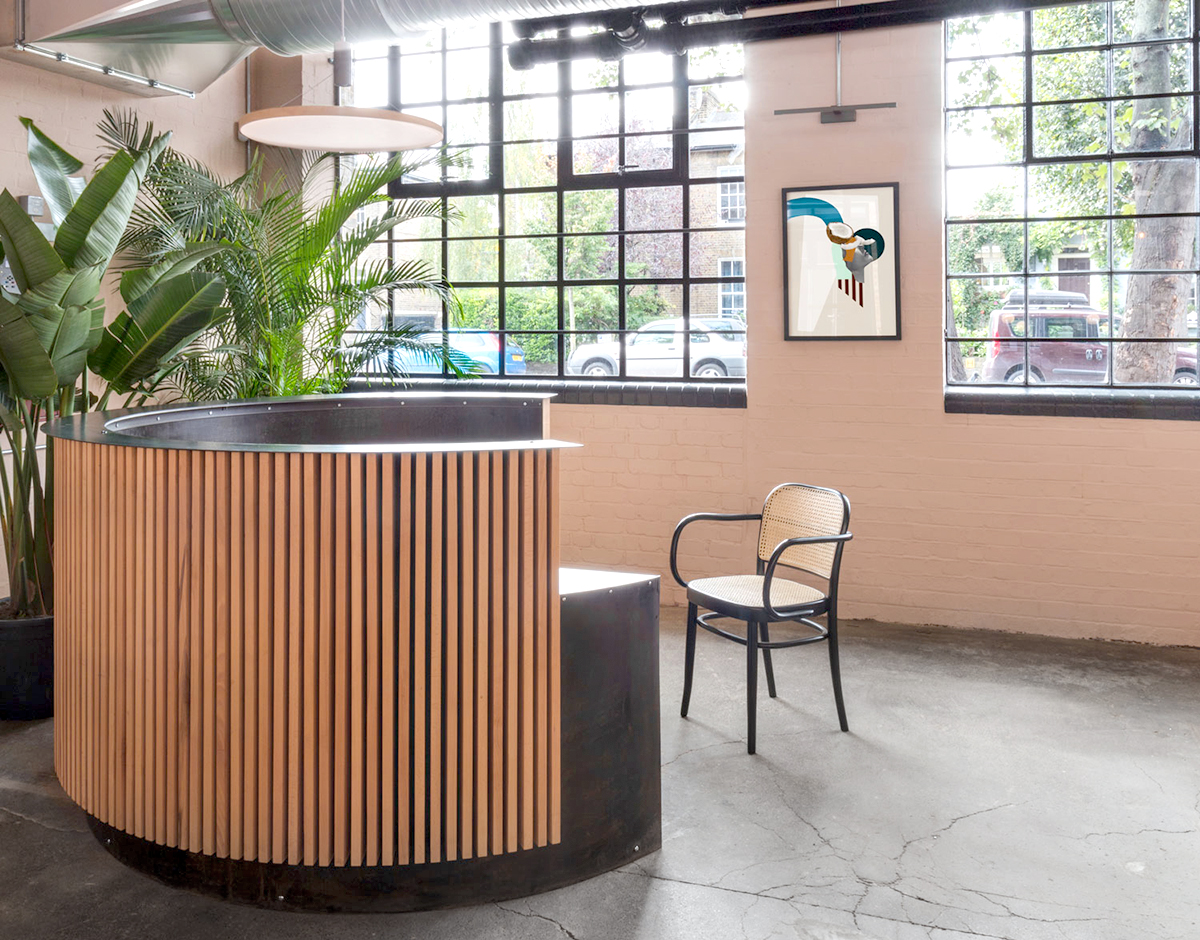 All-pink workspaces are officially now a thing — the recently-opened De Beauvoir Block in London's Hackney neighborhood, with interiors by Sella Concept, was founded by two female designers, is home to 26 creative businesses, and is dripping in Millenial Pink. More photos on Yellowtrace.
Discoveries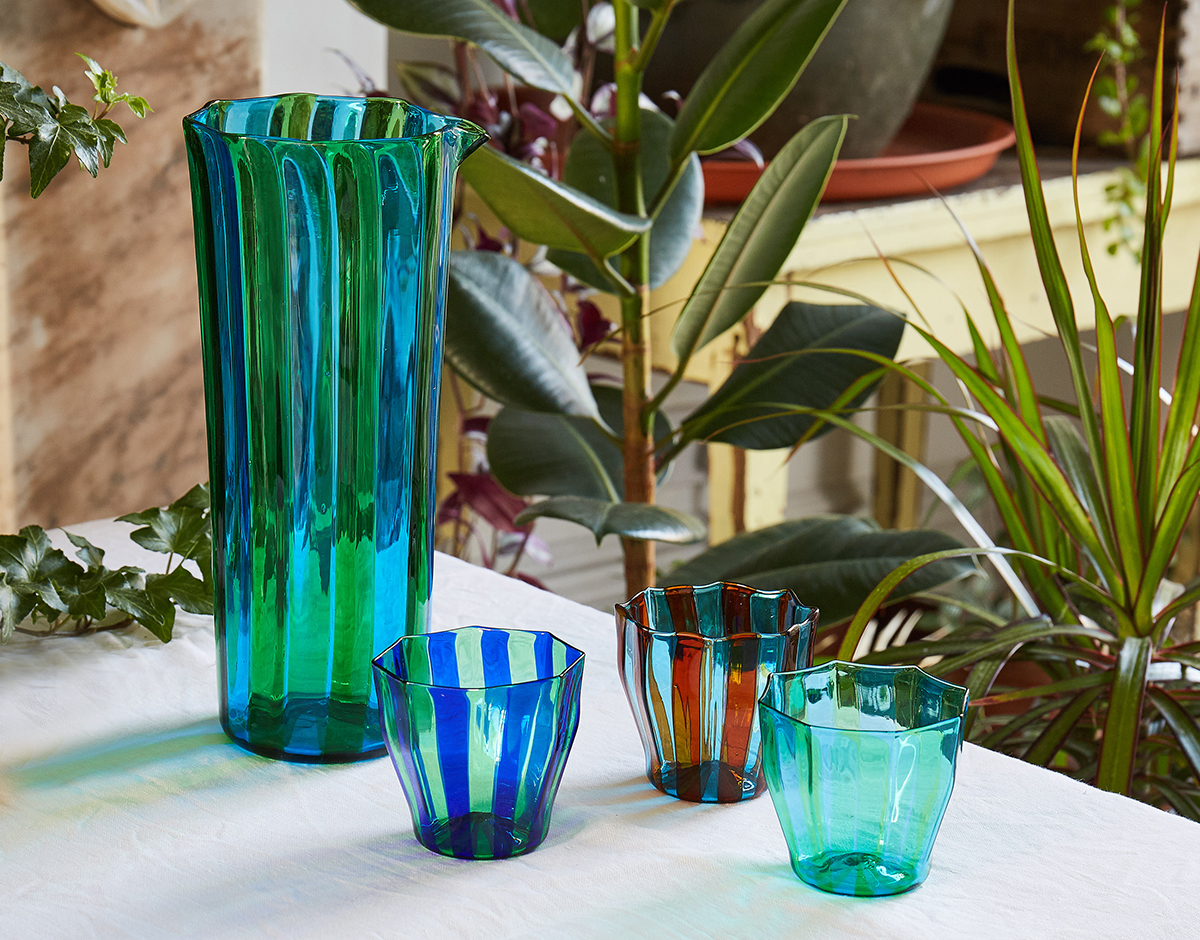 At last month's Operae fair, Campbell Rey launched a beautiful collection of octagonal striped glassware called Rossana, created in collaboration with the Murano glass factory Laguna B.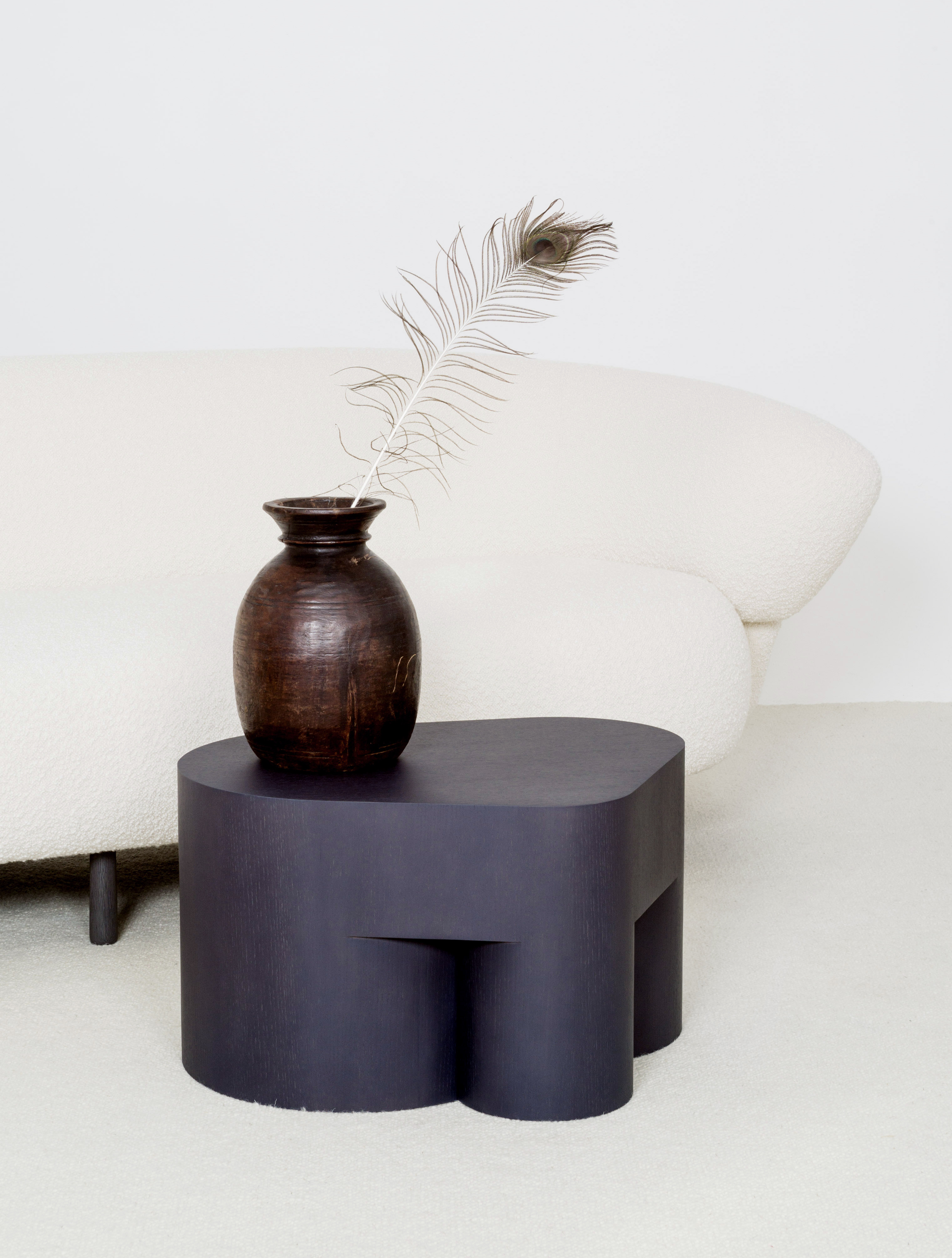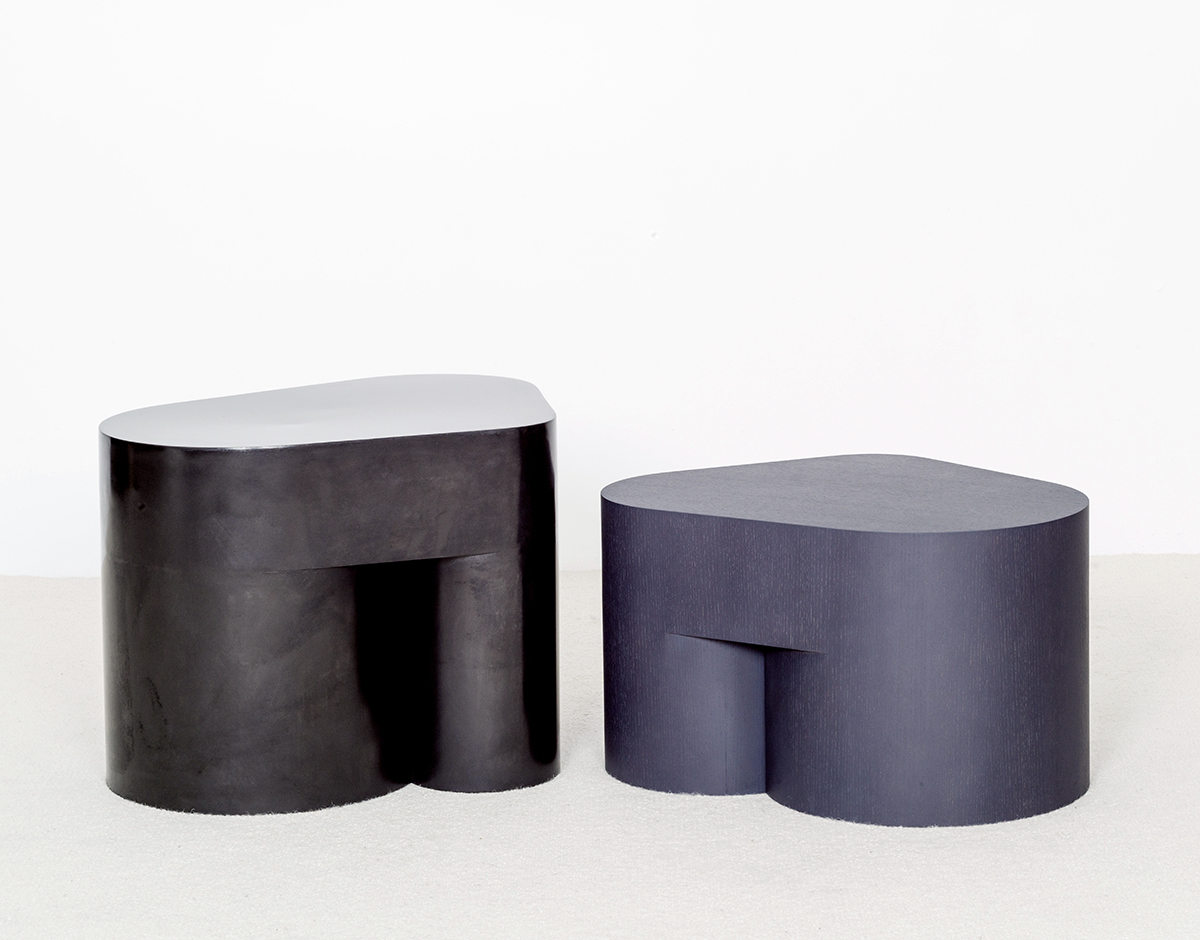 The newest collection by French brand Delcourt includes the most appealingly chunky tables we've seen in awhile, designed by founder Christophe Delcourt himself. The whole Delcourt catalog is now available in New York, too, through Avenue Road.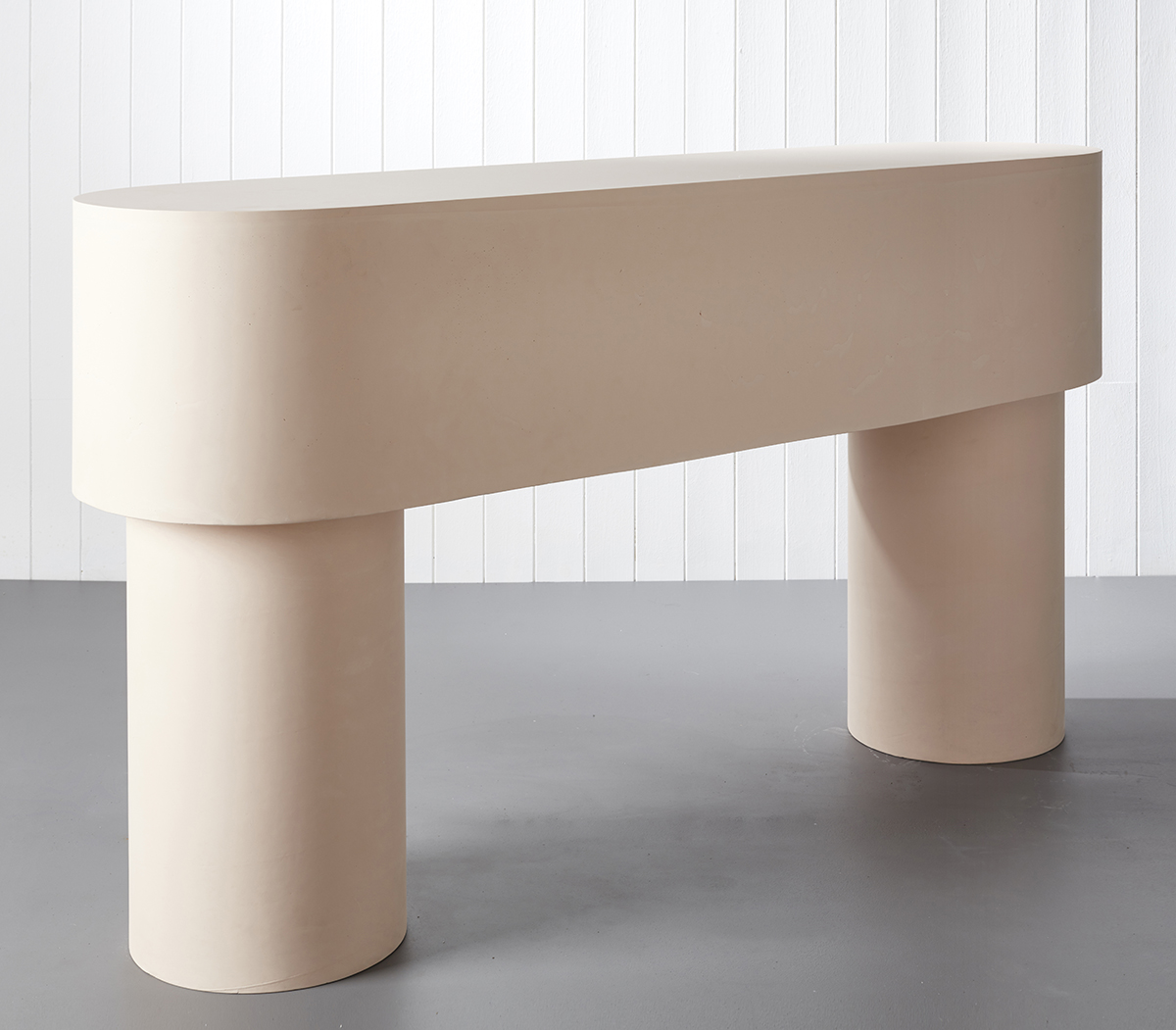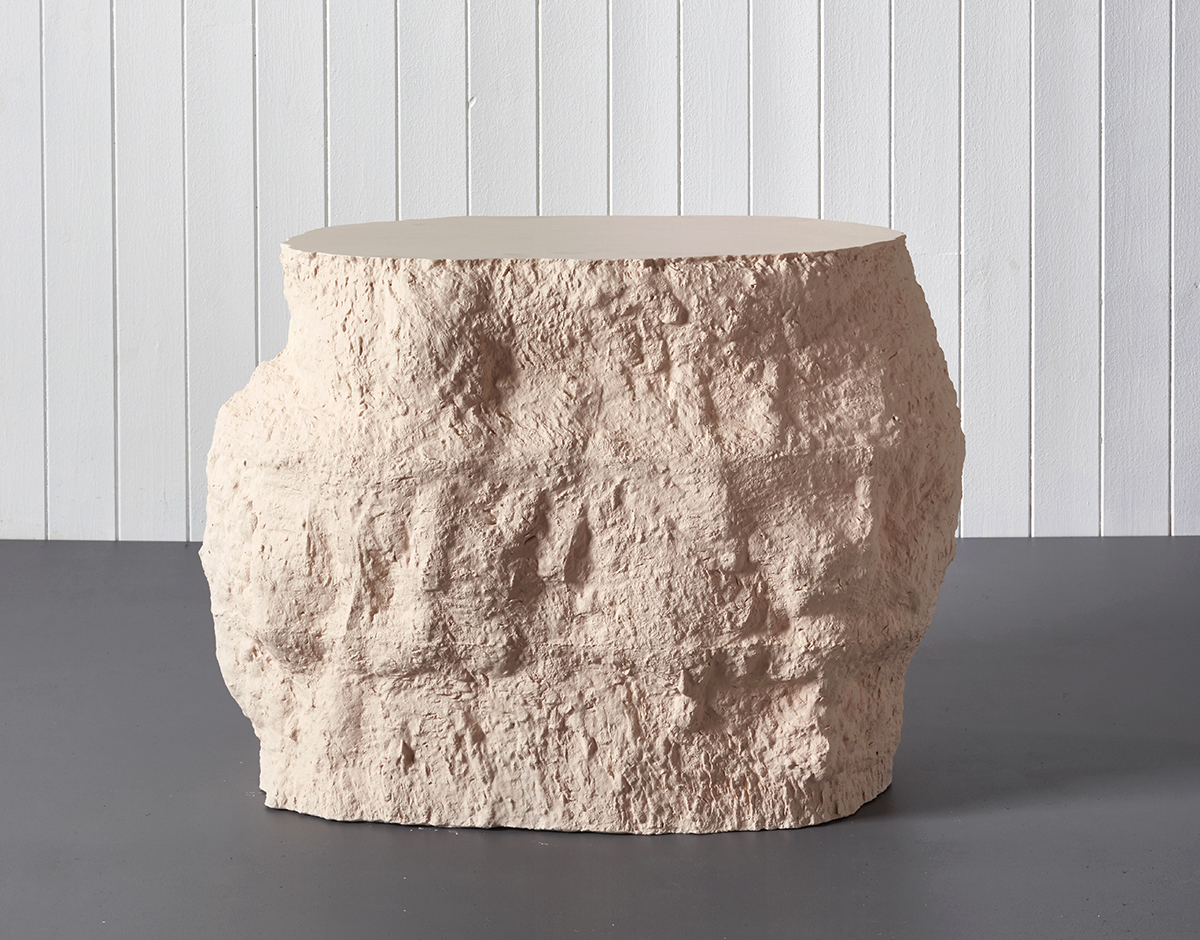 Equally chunky: This console and side table by Malgorzata Bany for The New Craftsmen, which we've admittedly been stalking for awhile now. Both pieces are made of Jesmonite dyed the most perfect shade of nude.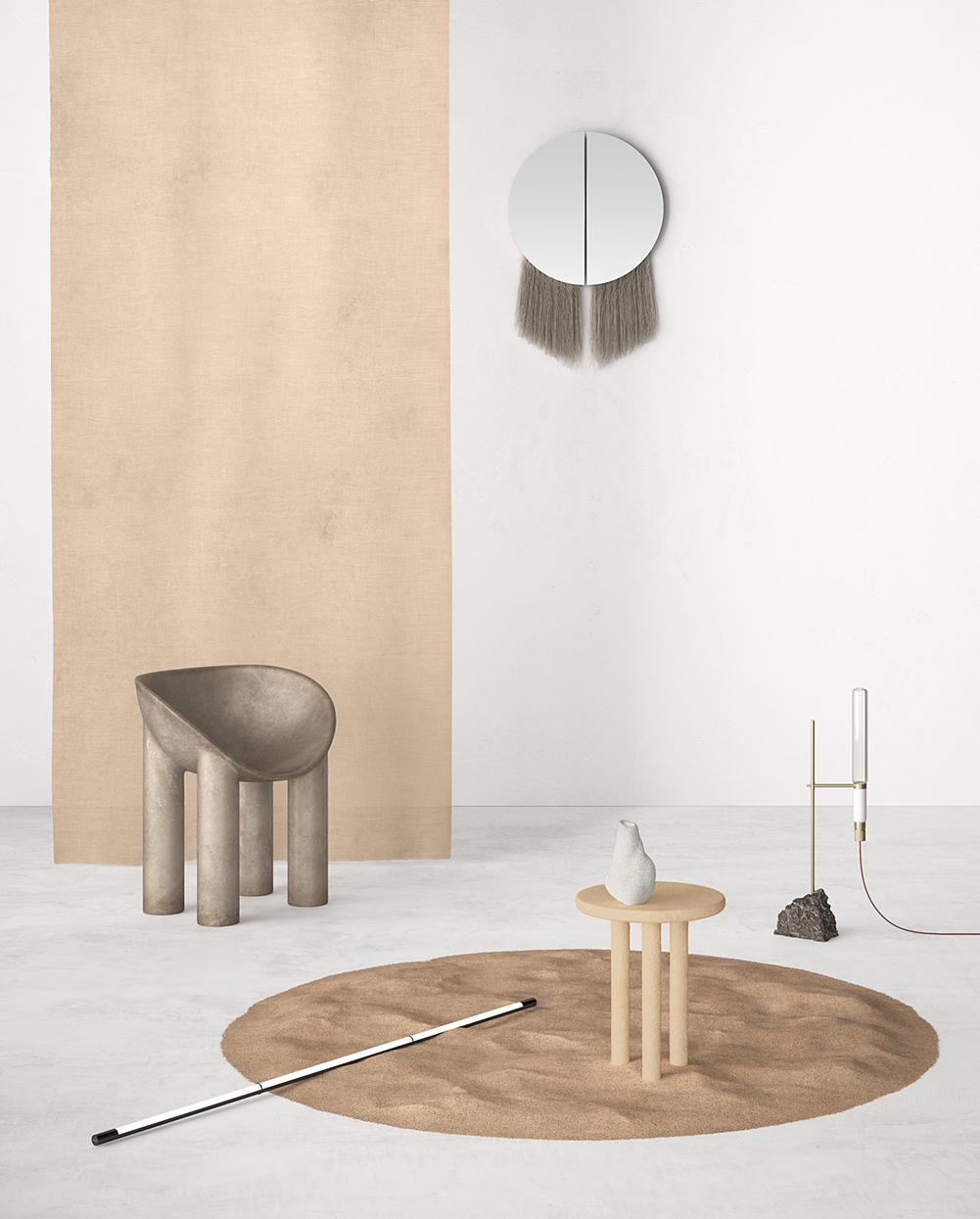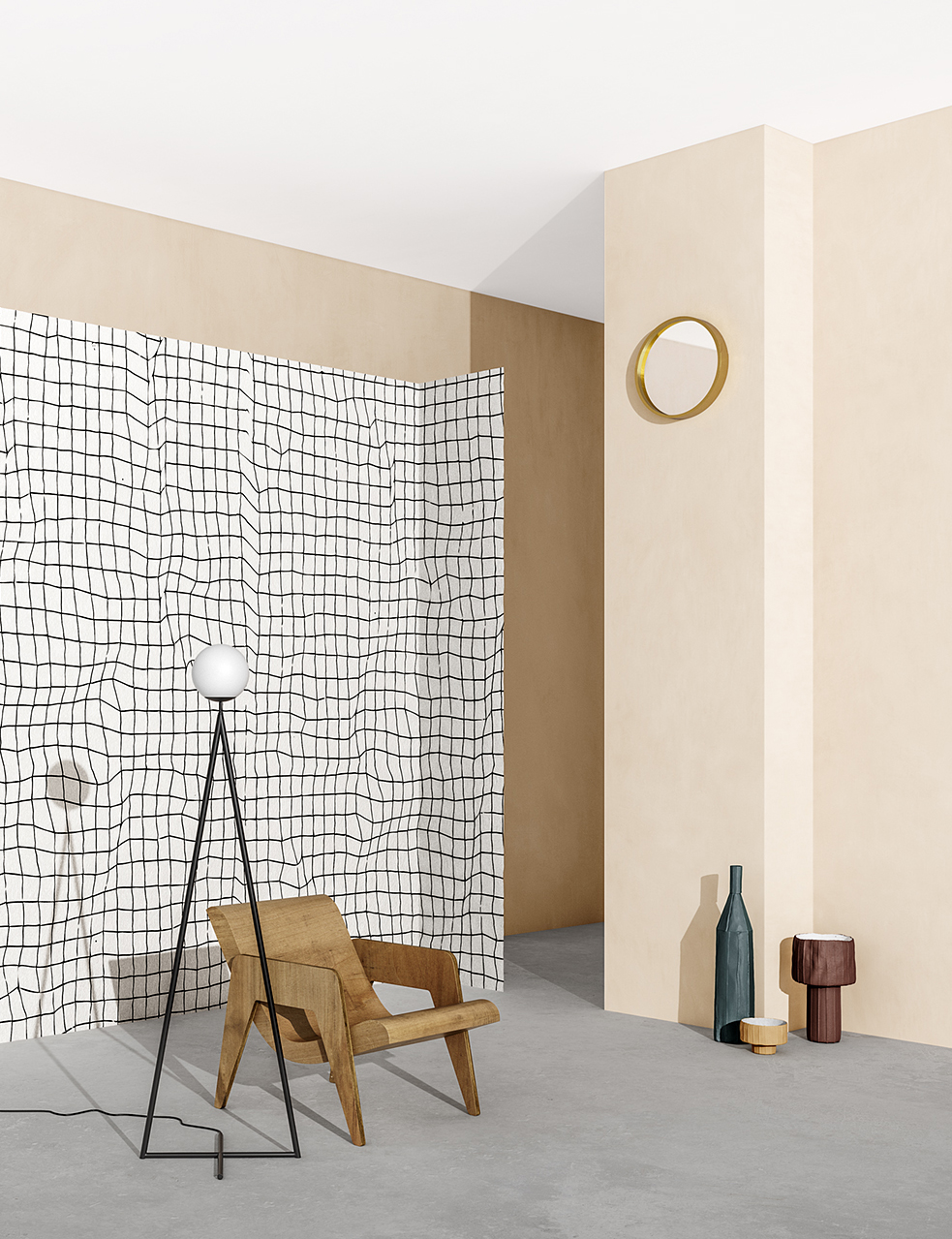 Last month, a project by Terzo Piano made us declare that "this will be known as the year when the rendered, three-dimensional image became almost more exciting than the real thing," and their two newest projects, excerpts of which are pictured above, only serve to prove our point.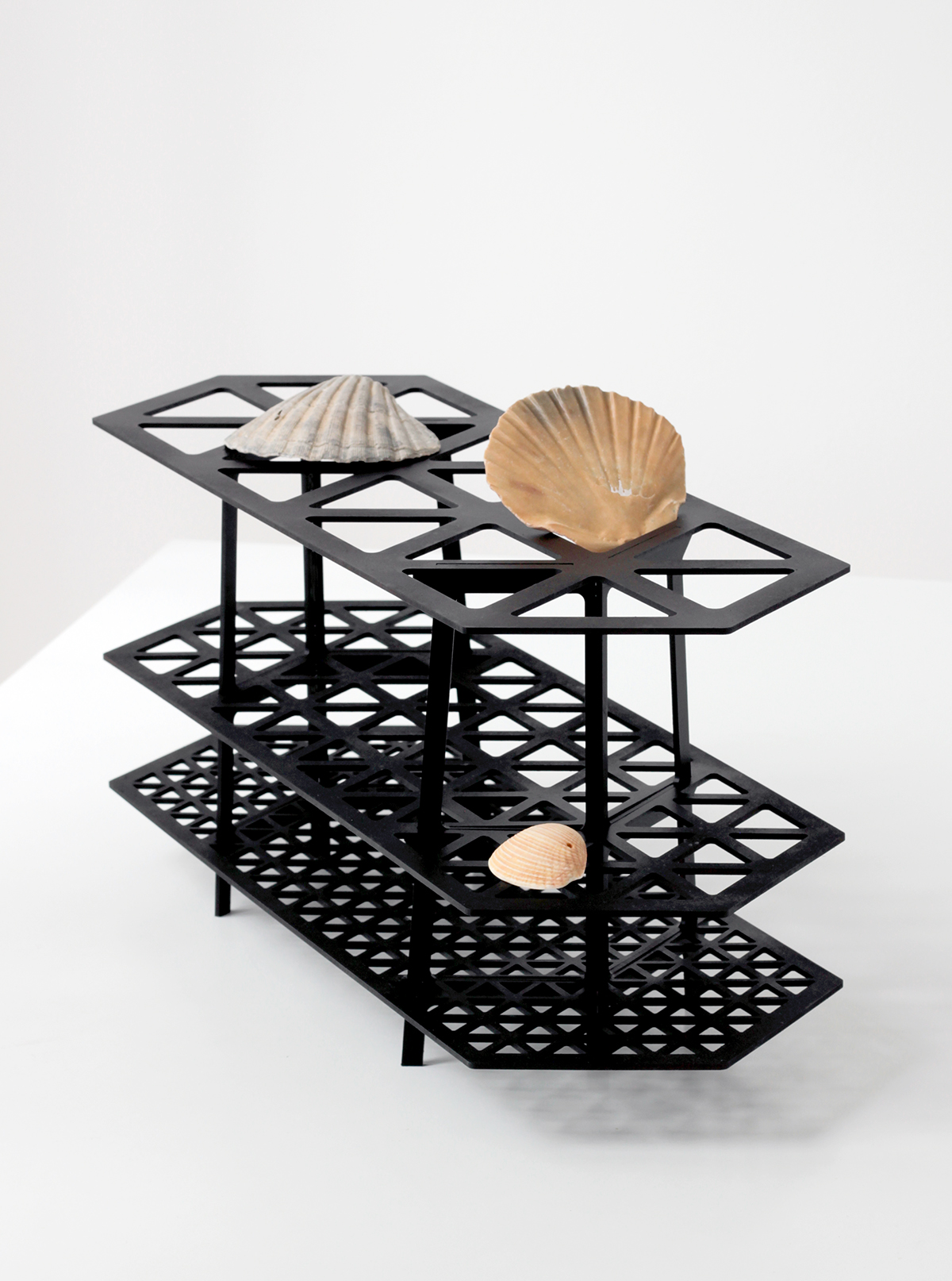 The new Grid Shelf by Hayo Gebauer has a very curious design proposition: "By applying different sized grid structures as shelves it directs the subdivision of things thus creating an order. Small objects fall through the wider sized grid whereas larger objects stay on top." Very useful for sifting seashells, though you can also just use it as a regular old shelf, of course.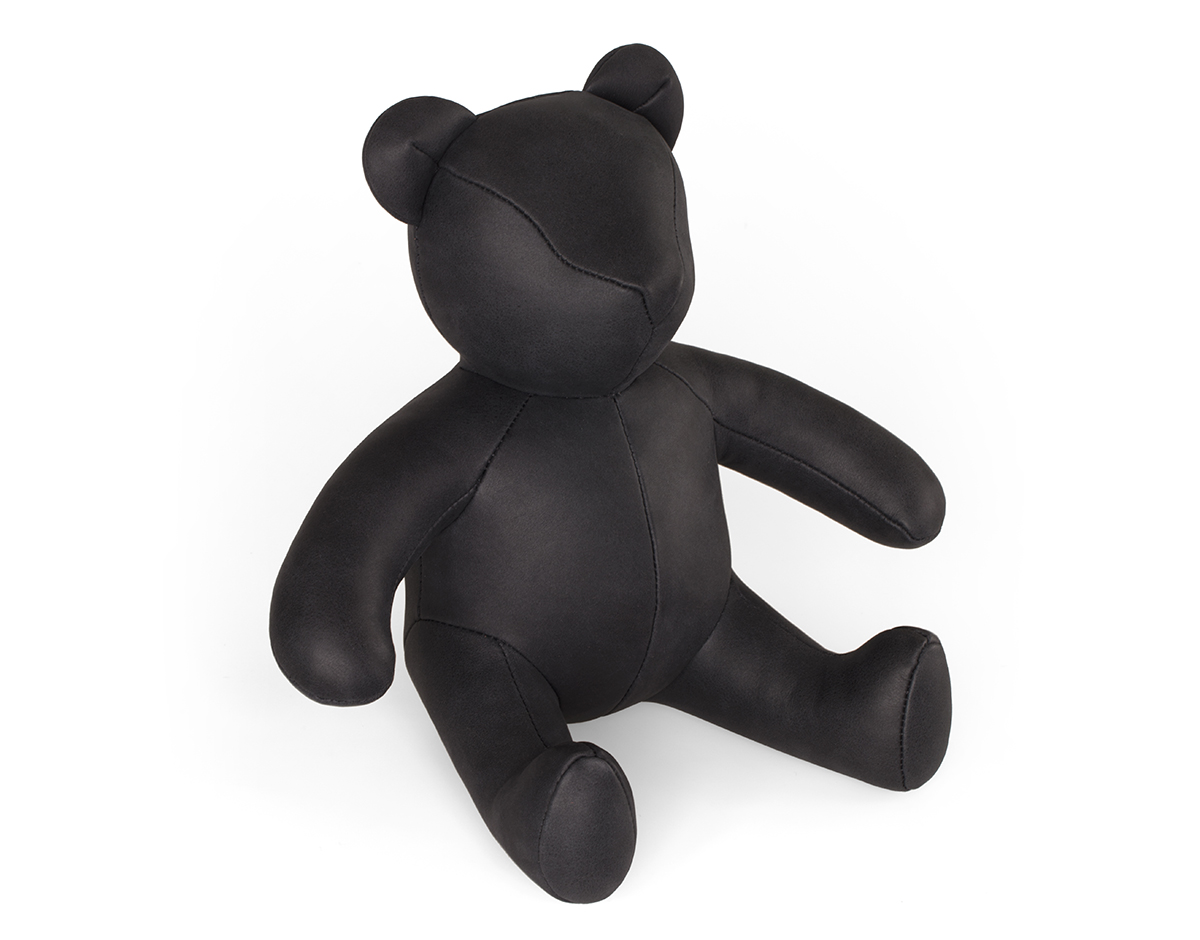 If you're confused as to why PIN-UP magazine would team up with Maharam to make a series of teddy bears, allow us to explain — the bears were conceived as a way to show off Maharam's inaugural leather collection, and they were made by Canadian leather craftswomen who formerly specialized in fetish wear (yup). Read more about the project here, or purchase one here.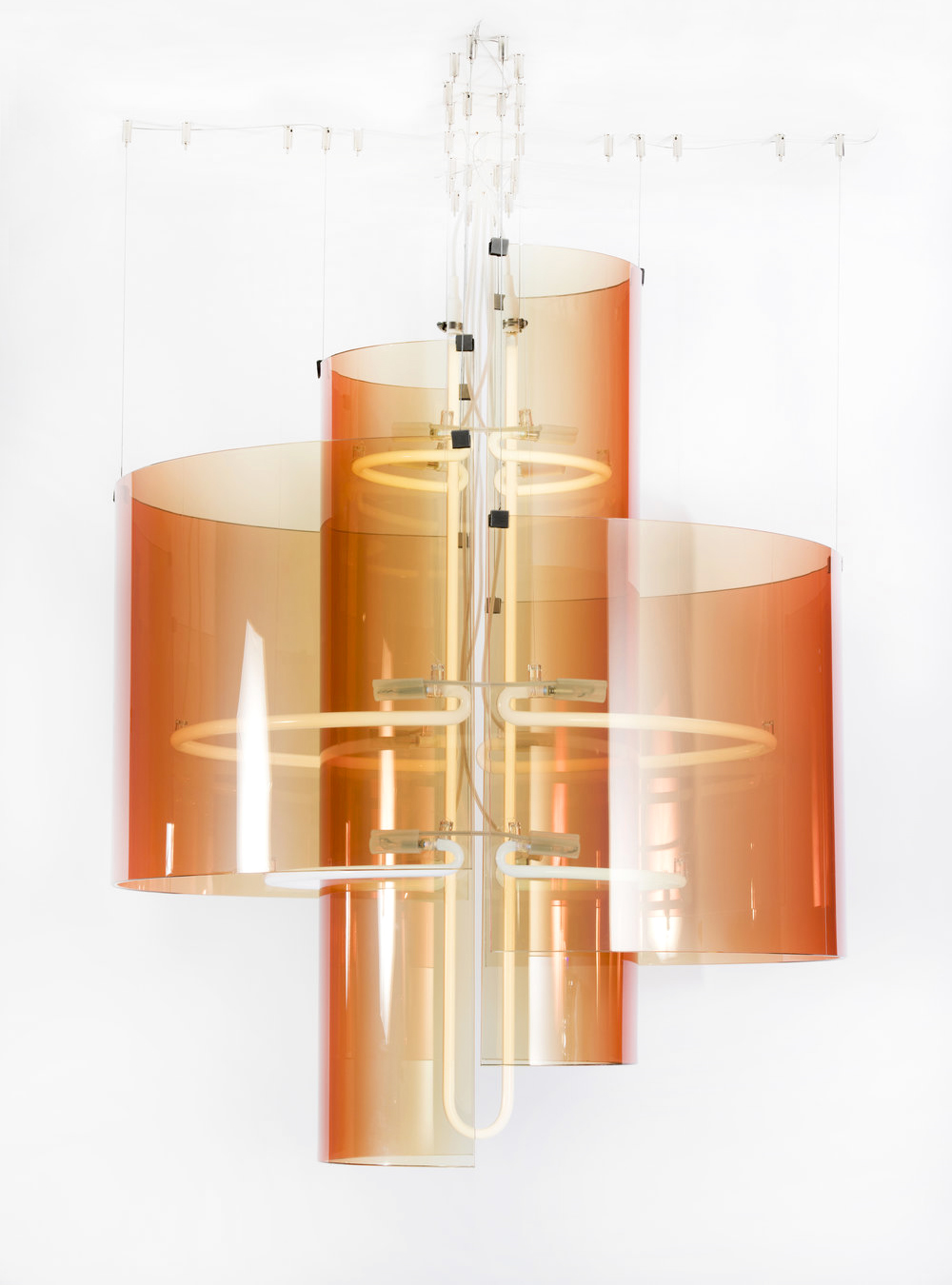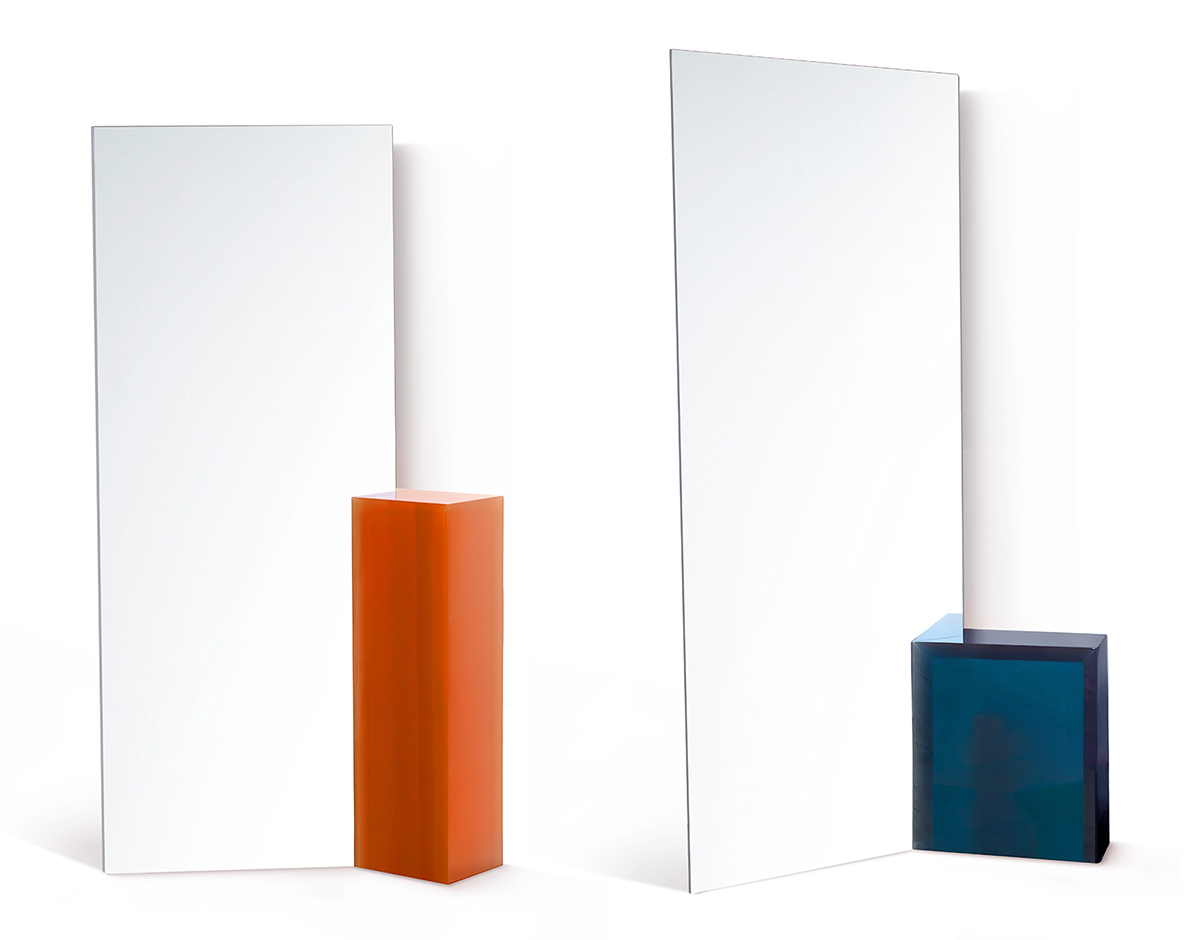 We included Etage Projects's amazing presentation at Salon NY in the big round-up we did last month, but we only just received photos of two of the presentation's stand-out works: a chandelier and two standing mirrors by rising star Sabine Marcelis.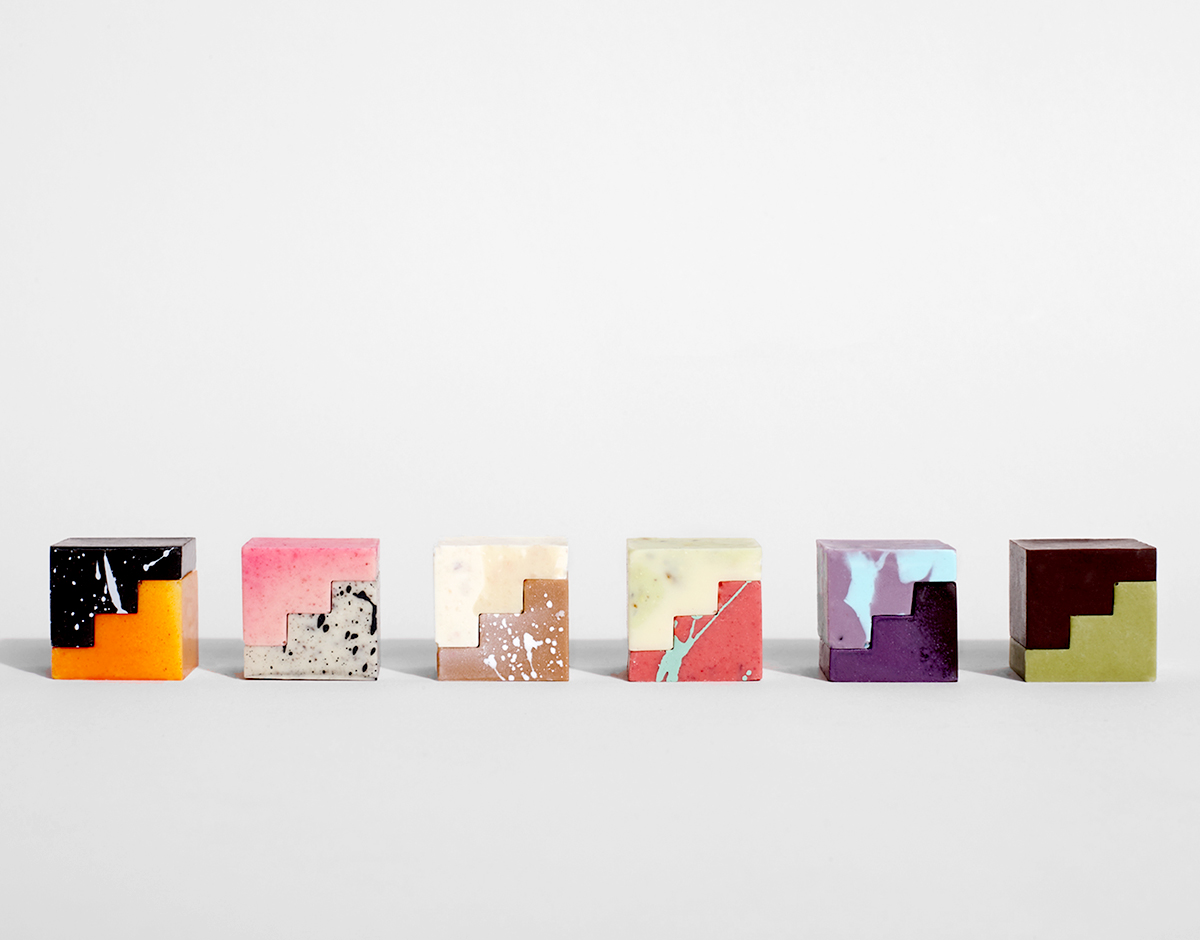 We kind of lost our minds the first time we saw this colorful line of chocolates from Australia, pictured here and at the top of this post, we kind of freaked out, but at the time they were only a creative project. This week they were made available for sale for the very first time. Get involved.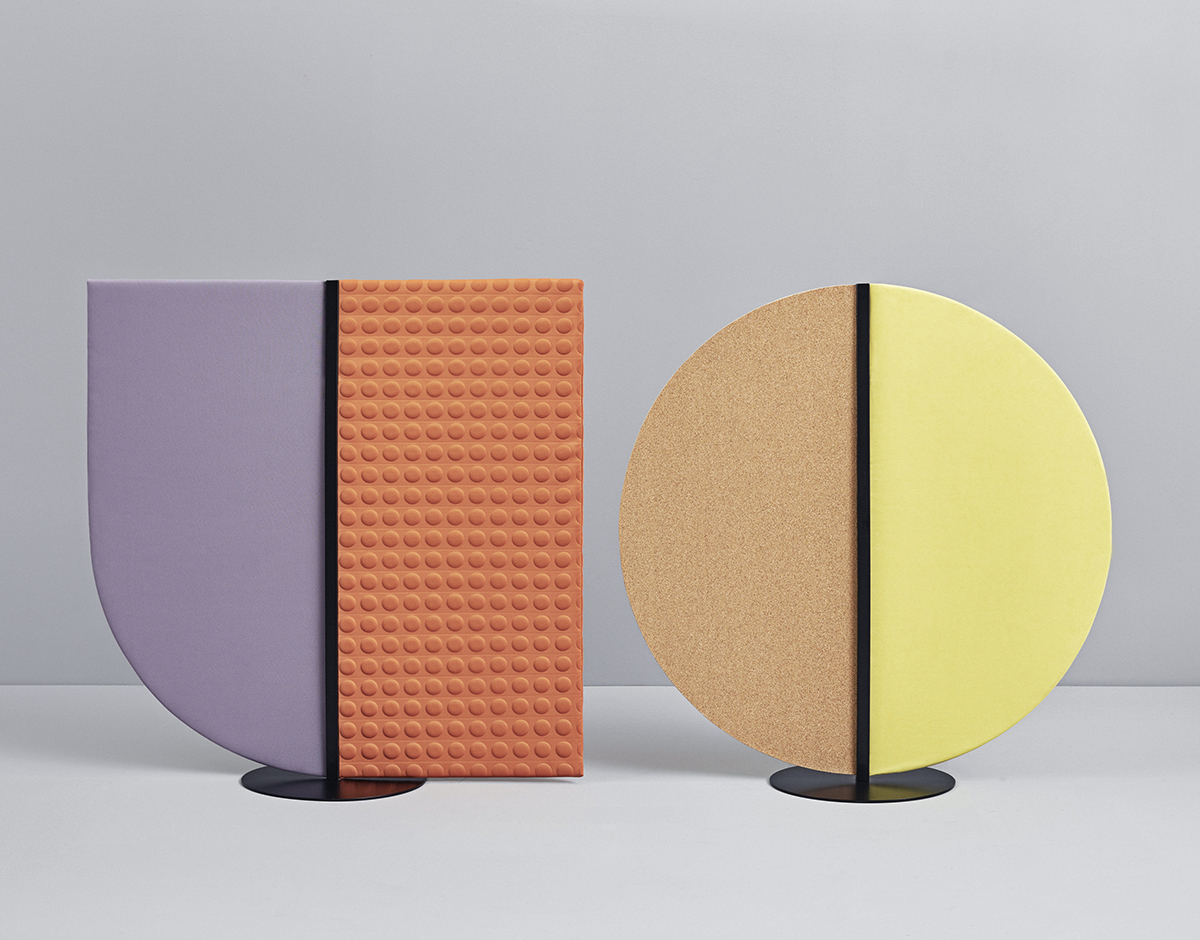 If cool-looking acoustic panels for the workplace are going to be a thing, consider us on board — the newest ones, above, are by Perez Ochando for Missana, and they also make wall versions.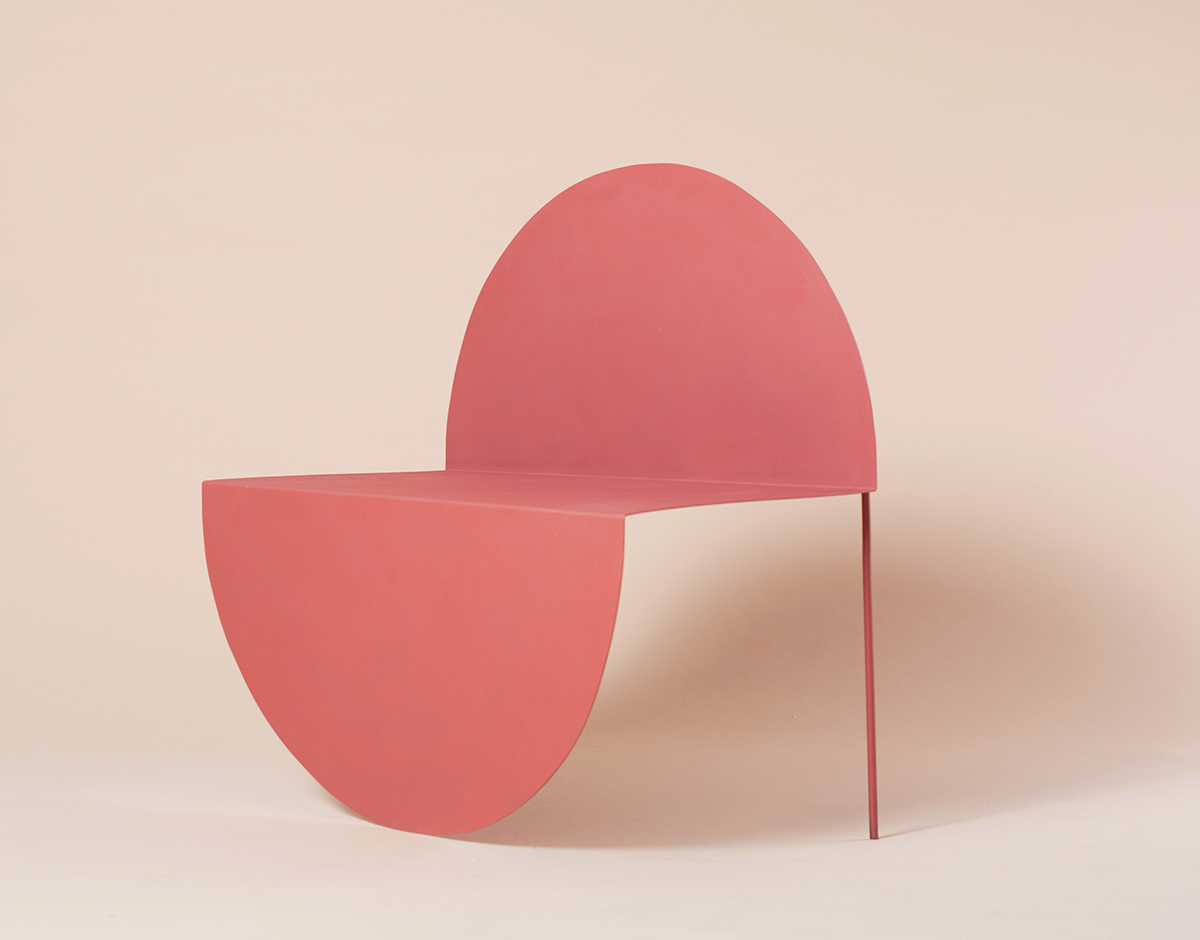 Bodegon Cabinet is a Barcelona-based design studio run by two architects, and we love their newest creation, the La Redonda table, which has cool 2-D / 3-D optical illusion vibes.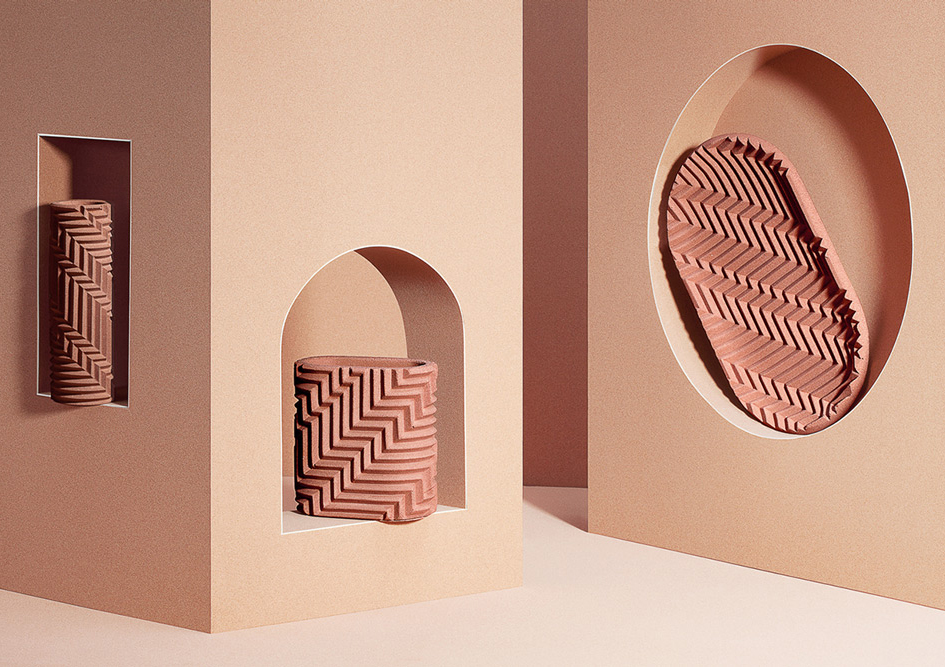 To show off his newest range of Herringbone objects — including a tray, pen pot, and bud vase — Phil Cuttance commissioned Martina Lang to photograph them in various pretty monochrome landscapes.
Exhibitions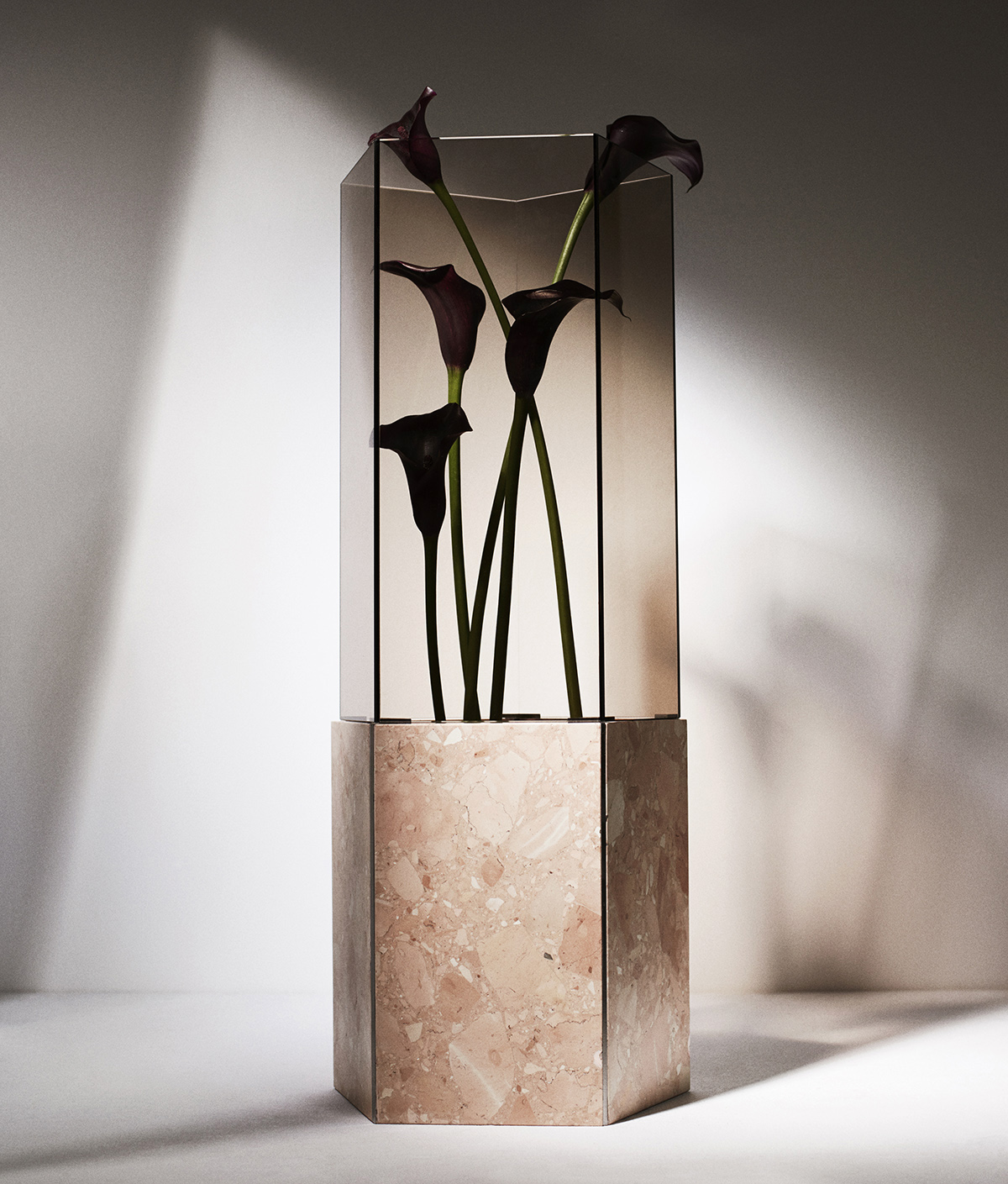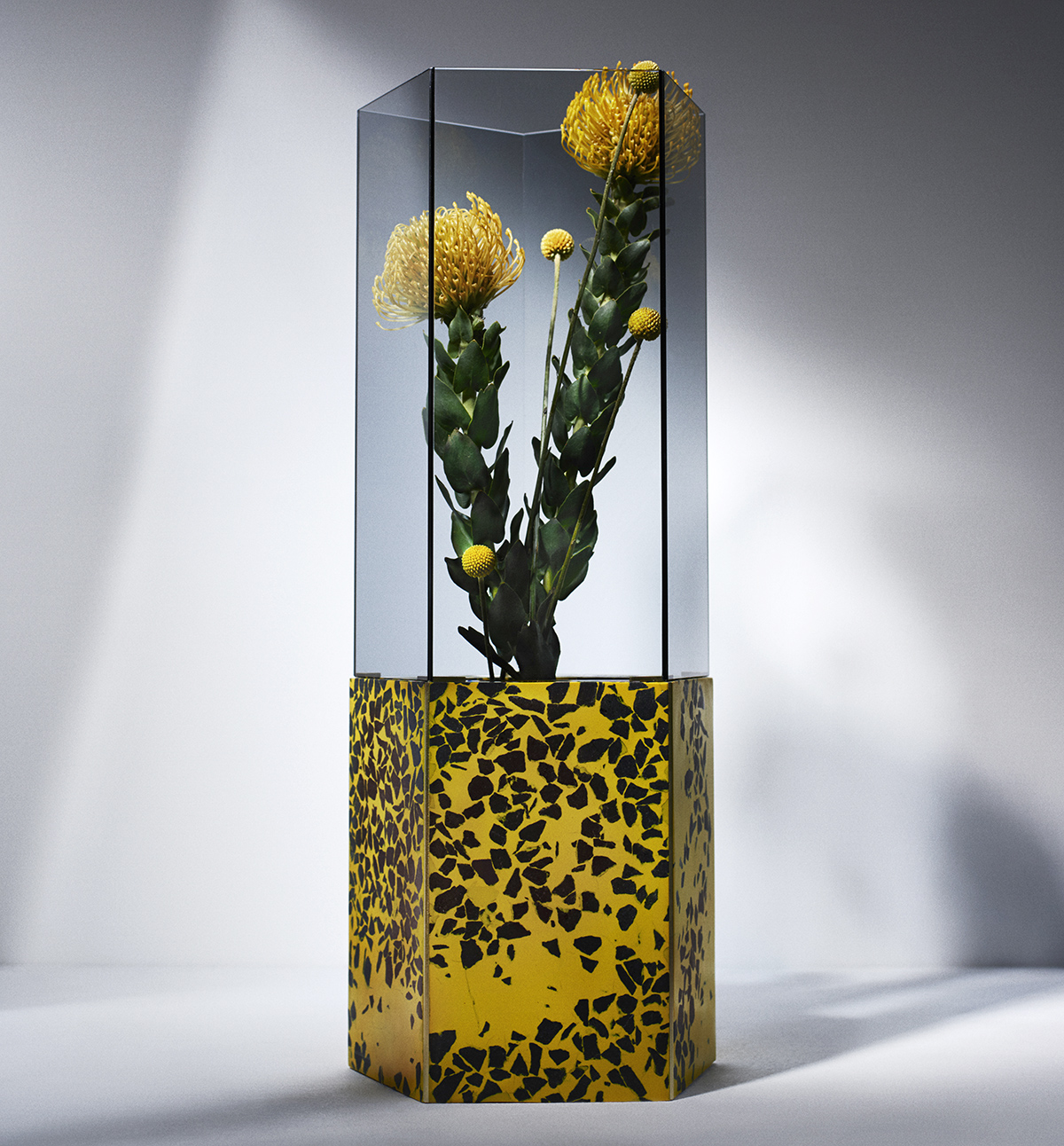 Tino Seubert's new Narcissus Vases — made from Italian terrazzo, marble, and smoked Parsol glass — are part of a show called Vases & Vessels that's currently on view at David Gill in London. Curated by Gianluca Longo, it features works by 10 artists, including Cody Hoyt.
Ombrés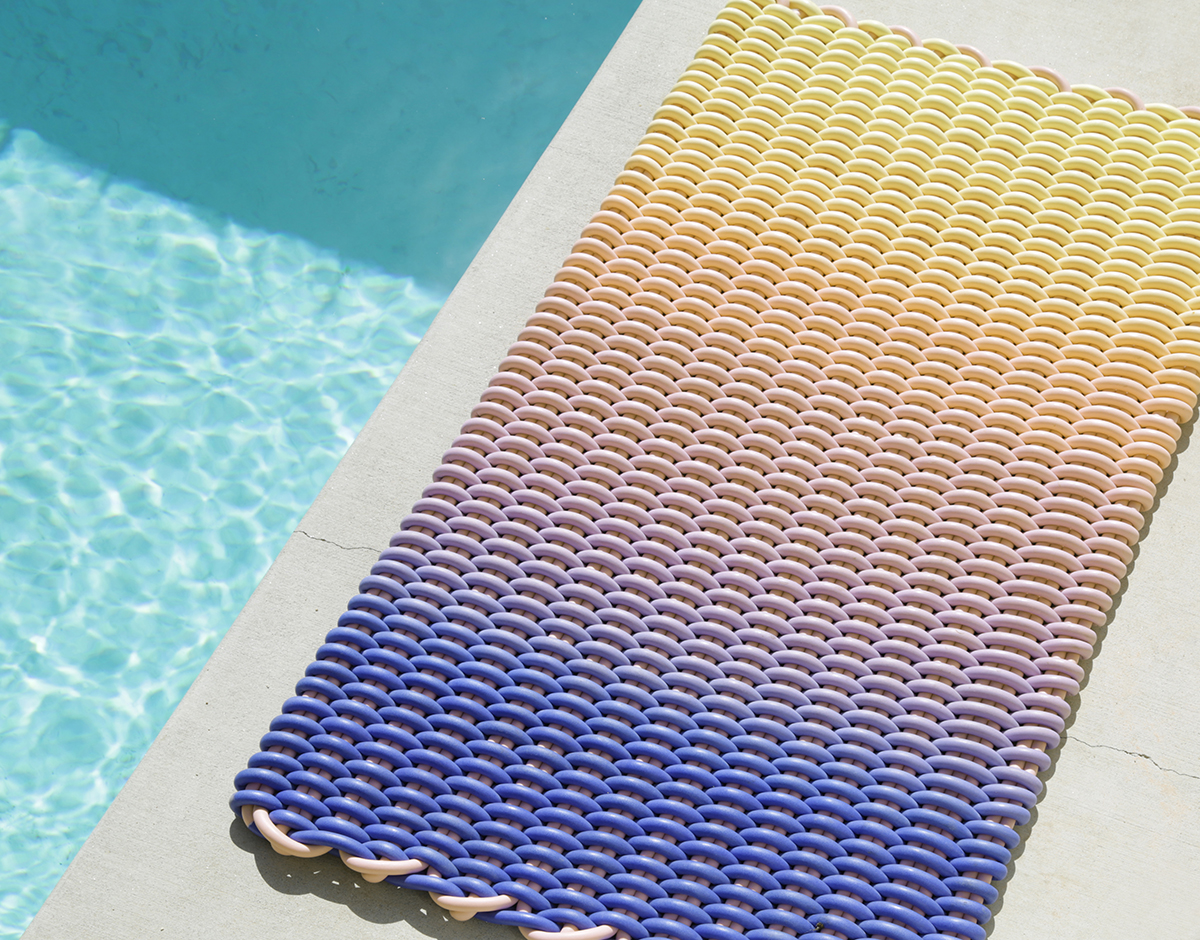 Designers Louie Rigano and Gil Muller are the brains behind Shore, which makes squishy woven silicone rugs in pretty colors. They recently shot some of the rugs by the pool at The Future Perfect's Casa Perfect showroom in L.A., and the photos are making us seriously jealous right about now.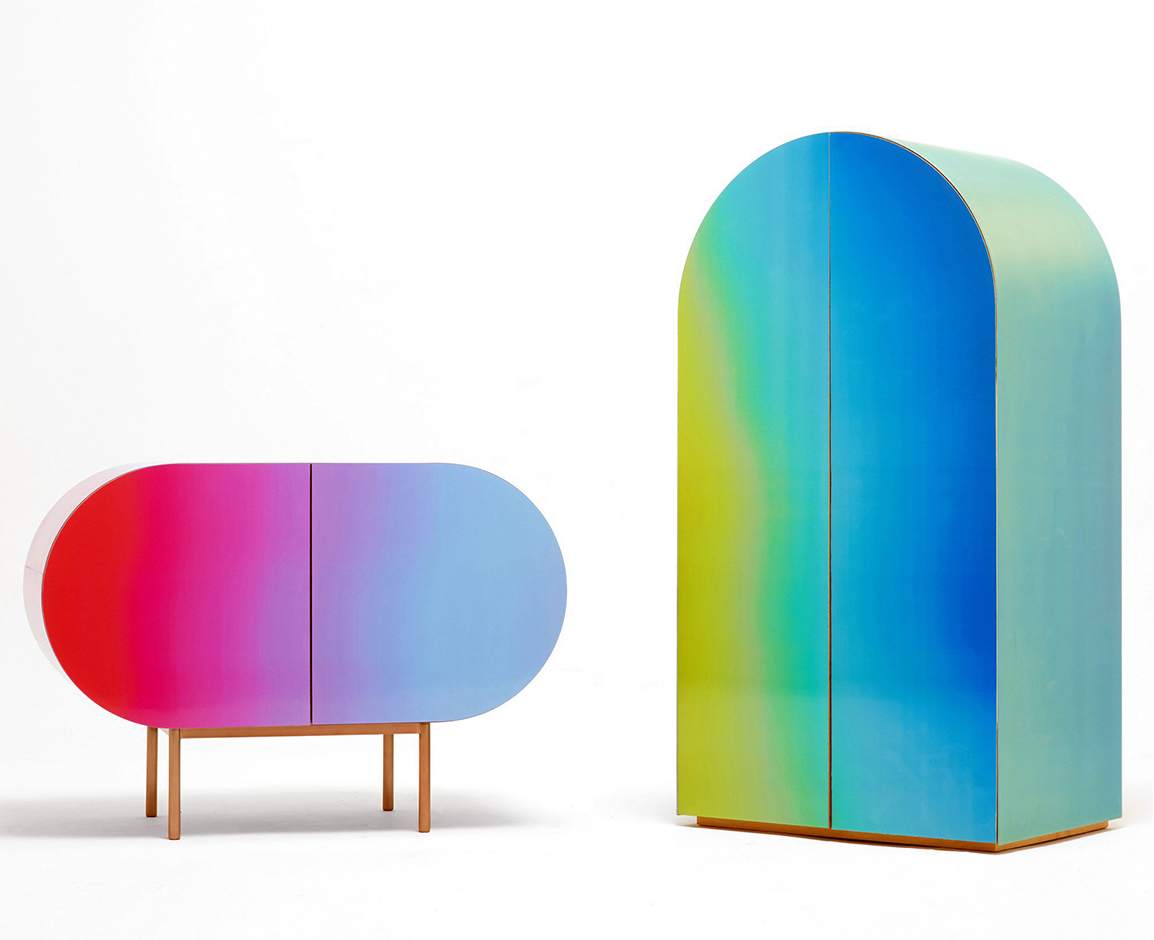 Korean studio Orijeen just released a series of furniture with lenticular surfaces called Color Flow — click here to see a video of the effect in action.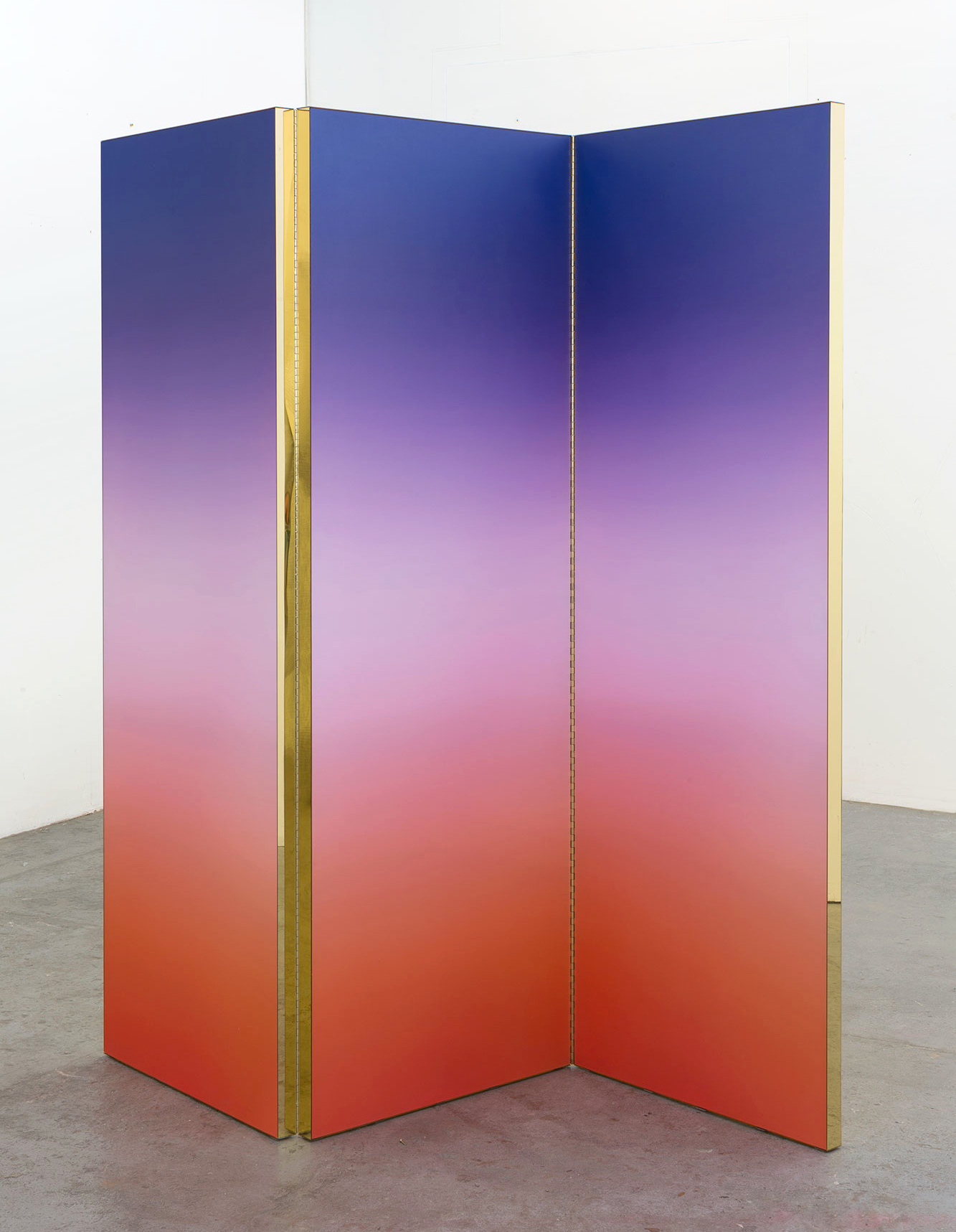 We did a bigger feature on the Sydney artist Jonny Niesche back in July, and have kept a close eye on his work ever since — how good is this mega ombre room-divider-shaped piece? It's from Niesche's recently closed show at Peter Von Kant gallery, Cracked Actor.