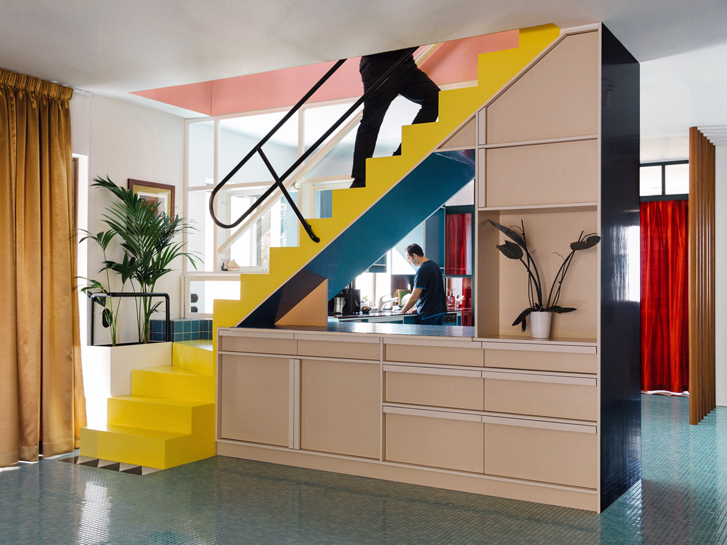 A weekly Saturday recap to share with you our favorite links, discoveries, exhibitions, and more from the past seven days. This week: a Bahamian ceramics wunderkind Instagrams her way into our hearts, a group design show makes us wish we lived in Saint-Étienne, and two Greek designers kill it with the most beautiful house (above) and choker necklace we've seen in recent memory.
Links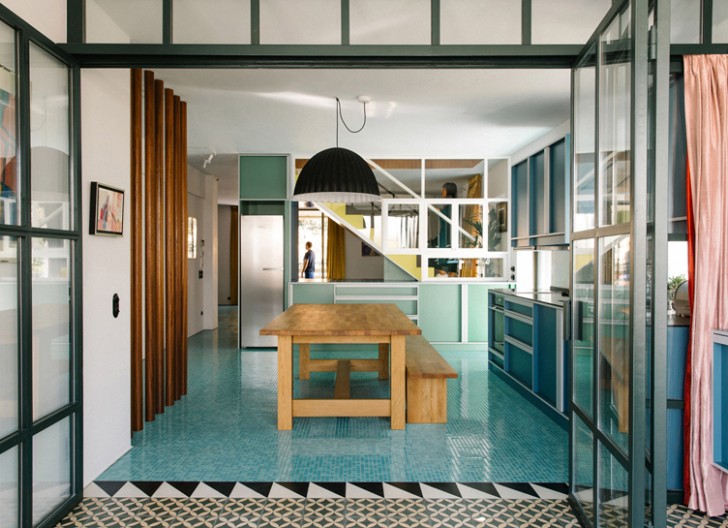 Welcome to one of the coolest apartments we've ever seen: the Nadja residence in Athens, Greece, executed by Point Supreme Architects and profiled (with many more amazing pics) on Designboom this week. Whoever dreamed up its color palette should get a medal of honor.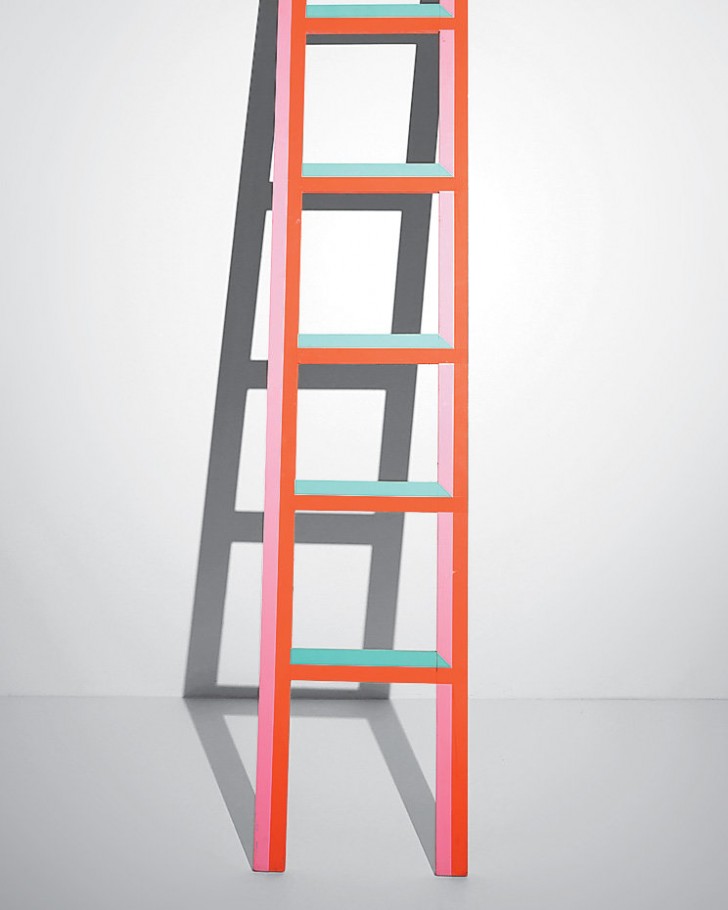 The spring design issue of T Magazine comes out next week, including two stories by yours truly — one profiling four new American design talents, and one on the best design-y ladders, including the neon number above by Ben Jones. The latter story went online this week as a teaser for the issue; check it out here!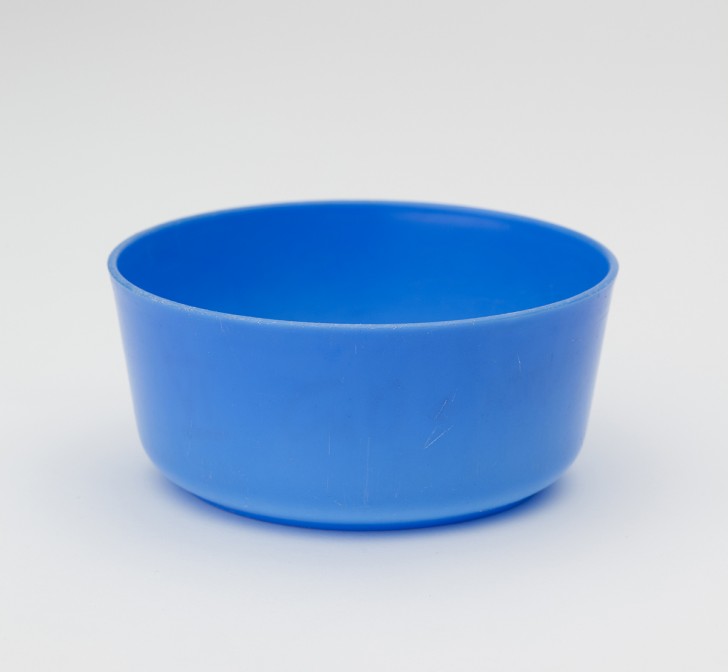 Mijlo is an online shop and design blog with a minor focus on small spaces and a bit of Sight Unseen DNA in its editorial coverage, particularly its "Favorite Things" column. Every so often it invites a designer to nominate their most beloved or coveted object, and most recently that was ceramicist Matthias Kaiser, who professed his love for "humble things, hidden things, used things" like this vintage German plastic bowl in the most perfect shade of perriwinkle. Read our recent interview with Kaiser here.
Discoveries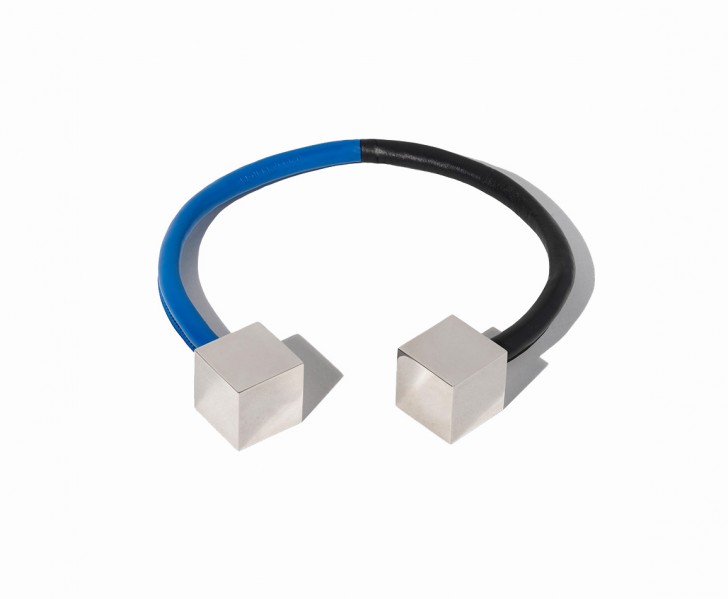 Chokers are all the rage now it seems, and this leather-wrapped, color-blocked number just might be the best we've seen so far. It's part of the killer SS15 collection from the Greek accessories brand Persephoni, which you can scope out here, though we're not sure how to buy it. (For instant gratification, check out this $17 steal we've been rocking recently.)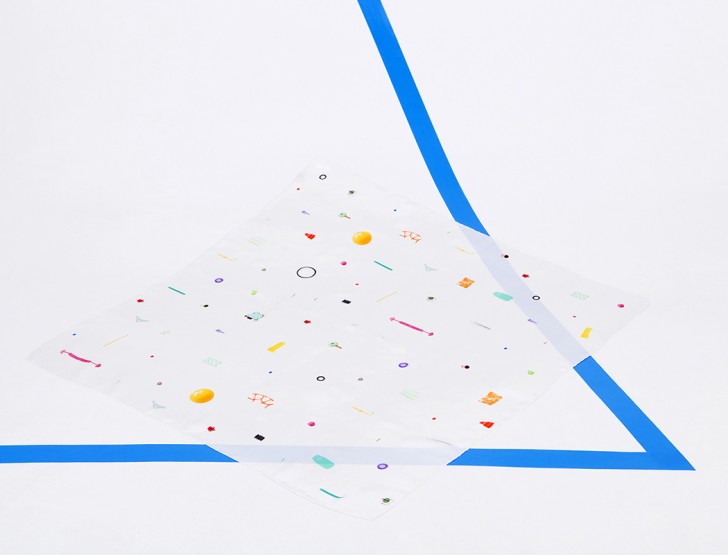 Another super-colorful accessories collection is Pista, a collaboration between Emma Pardos (who designed the line's scarves, backpacks, and socks) and Las Coleccionistas (who took the photographs of the colorful zip ties, plastic parts, and bits of wire that decorate them).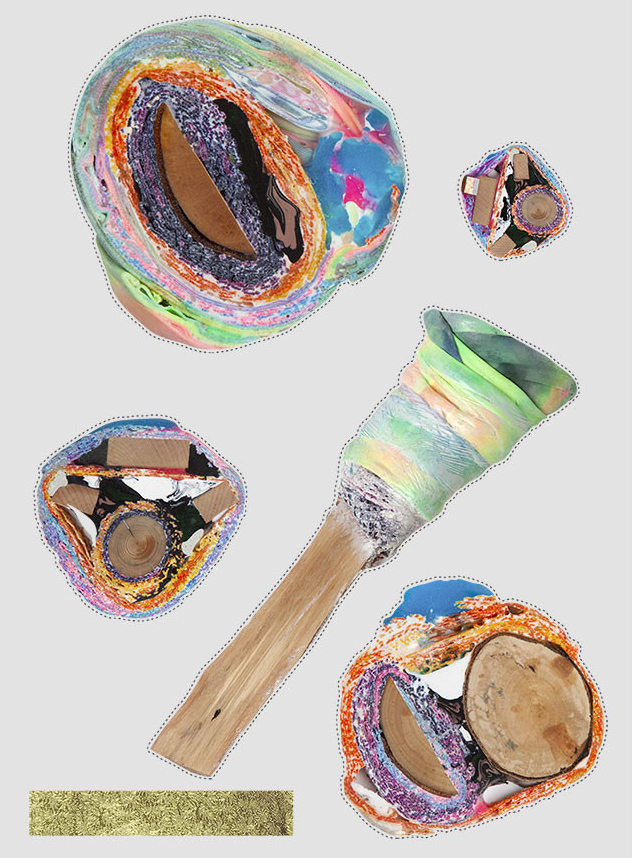 Last week saw the launch of the Walker Art Museum's ambitious new online retail project, Intangibles. Part Yves Klein, part Grey Area, it focuses on art objects that don't necessarily take a physical form, like RO/LU's zip file full of fodder for a potential exhibition or Chen Chen and Kai Williams's joss paper versions of their best-known products (above), which are meant to be punched out and burned. The site explains: "From conceptual scores to digital renderings, an impossible object or a dance in the woods, a high concept film experience to a humble PDF, the Intangibles forgo materiality to instead offer experiences, ideas, and services, connecting artists and audiences in new ways."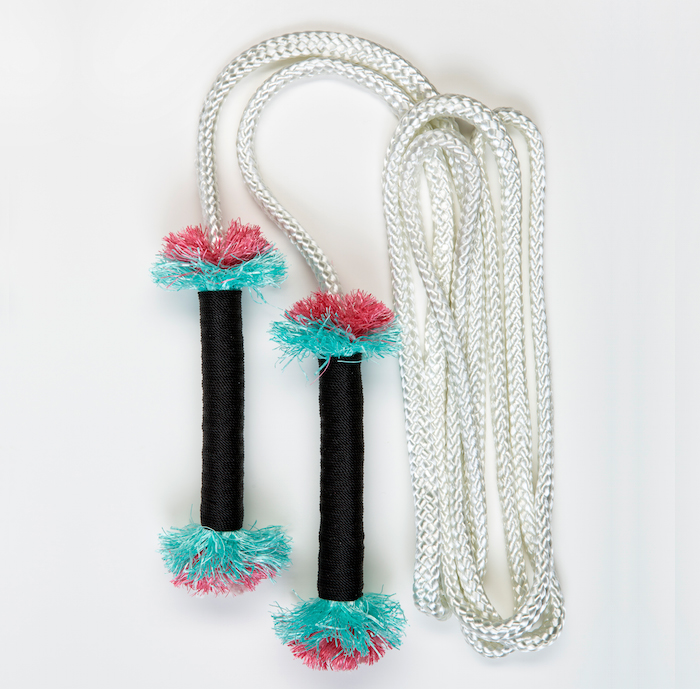 DesignMarch, Iceland's design week, seems to have gotten even better since we attended a few years ago, showcasing on-the-level projects like this one, this one, this one, and the collection of fishing-themed products made from beach trash that Dezeen featured this week. Called 1200 Tons — that's how much waste washes up on the Icelandic coastline each year — the exhibition included cute exercise equipment by Thorunn Arnadottir, pictured above. Looks like we'll have to investigate a trip back next year.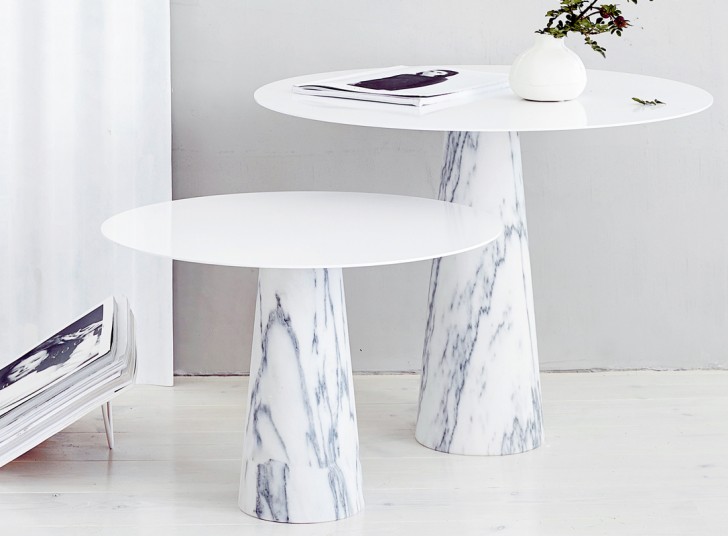 There's nothing particularly groundbreaking about these marble and steel Kamen tables by Studio Macua, spotted a few days ago by our assistant editor Ryland, and yet their proportions are so just-right, as is the grain of their stone bases, that we felt compelled to give them a shout-out this week.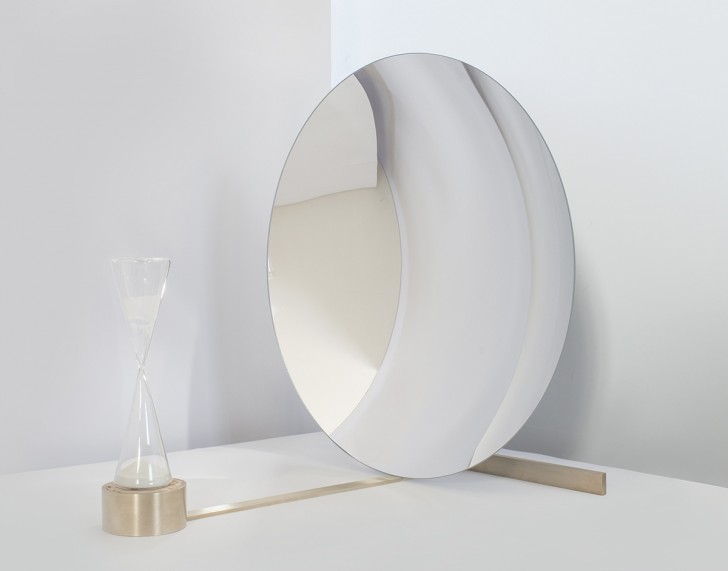 We're always amazed at how Fabrica manages to spawn the most incredible projects, both from designers who actually work there and from alumni who still participate in shows curated by creative director Sam Baron. Federico belongs to the latter category; his Time & Space mirror, which inverts the image of the hourglass in front of it so it flows upwards, was recently showcased as part of Baron's "The Essence of Beauty" exhibition in the Saint-Etienne Biennale.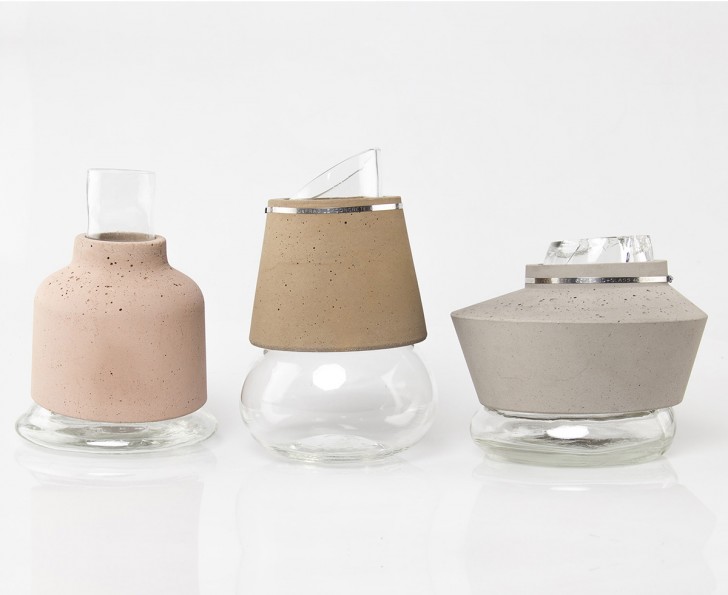 The Ventura Lambrate district of the Milan Furniture Fair has gotten so bloated in recent years that it's hard to slog through the entire thing in a day, much less have the patience to pick out the great designs among all the mediocre ones. Let us help you a bit: Pictured above is a project called 100% Sand, by Venezuelan designer Annabella Vivas, that will be on display there next month. It's a series of vases that feature glass blown into collars made from a mixture of 60% concrete and 40% sand. Just in case you give up halfway.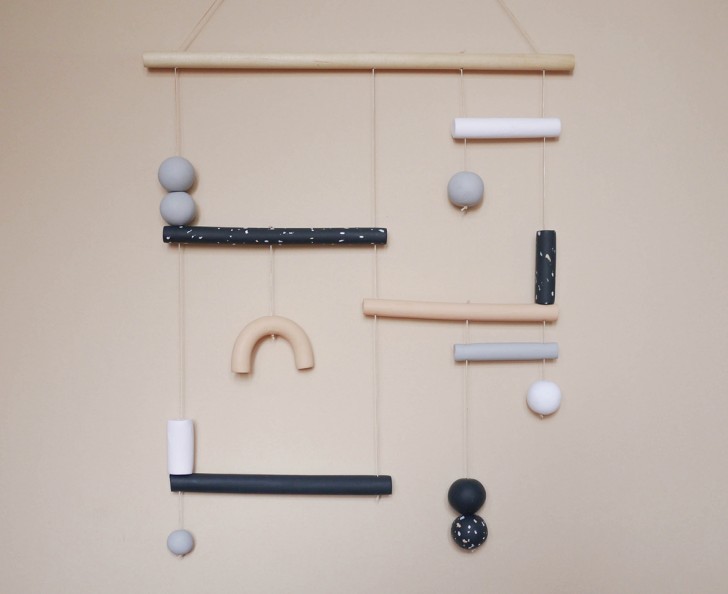 Ryland also helped us find this little gem this week, a one-of-a-kind polymer clay mobile inspired by Walter Gropius and designed by the Brooklyn jewelry studio Okru.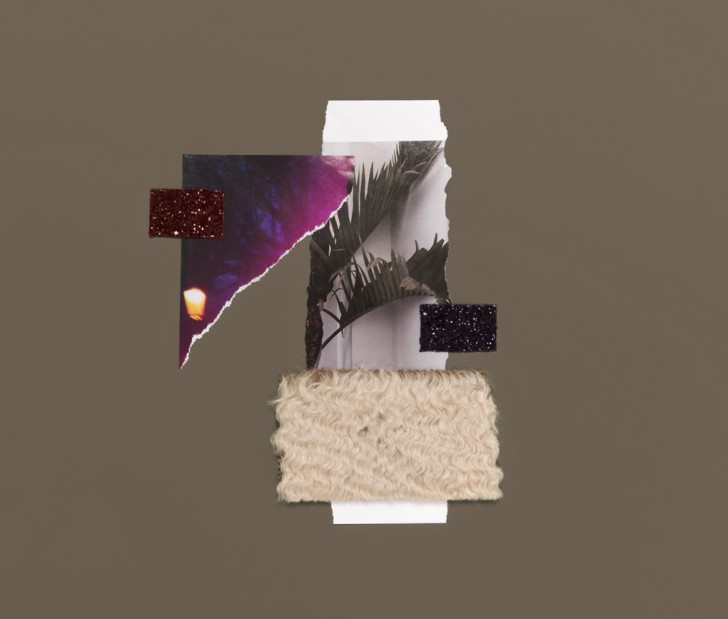 Italian stylist Caterina Coccioli mostly does fashion and accessories shoots, but recently she sent us a personal project called Equilibrium Formula, which is essentially just a mood board she created by messing around with colors and scraps of material. The image above was one of a dozen others, though they don't appear to be on her site just yet.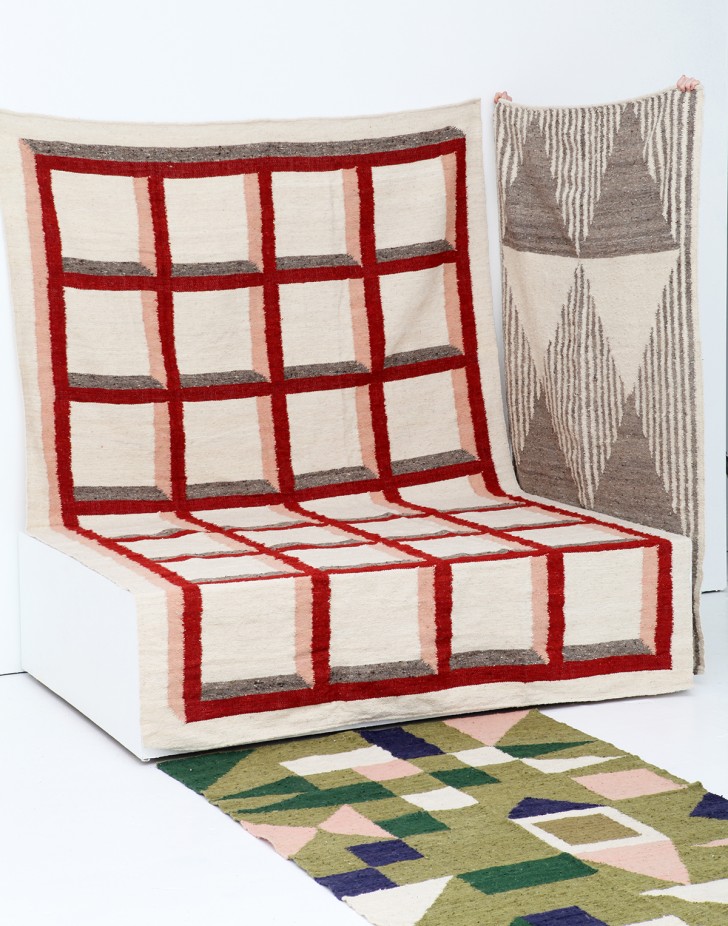 A winning combination: new rugs designed by Seattle's Grain studio + styling and photographs by the ever-talented Charlie Schuck. Grain's Chelsea Minola sent us the image above this week, along with the scoop on the rugs, which are woven by artisans in Guatemala: "All the rugs play within a grid system and are made from locally sourced and dyed wool," she says. "Named after places in Guatemala, El Prado (red rug) is an optical grid created through four colors of wool. Momostenango's (natural rug) cream and beige colors are derived from the natural color of the sheep in this region. The pattern of Zacapa (green rug) is created through a grid of non-repeating shapes made from five colors of wool." Pick one up here.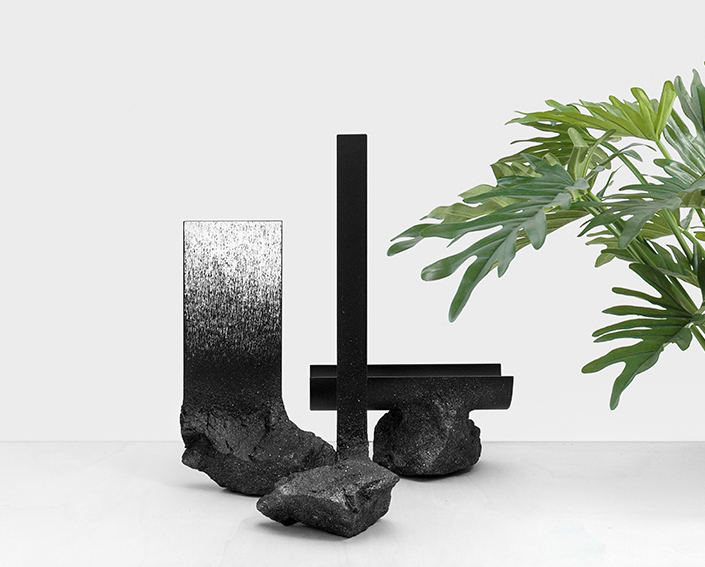 Remember what we said above about the long arm of Fabrica? Here's another example: the Fusion series by Ferréol Babin, which was also part of Baron's Saint-Etienne show. Babin — one of our favorite up-and-coming design talents — appears to have created it by using some sort of spray medium to transition boulders into mirrors and aluminum LED lamps. So good.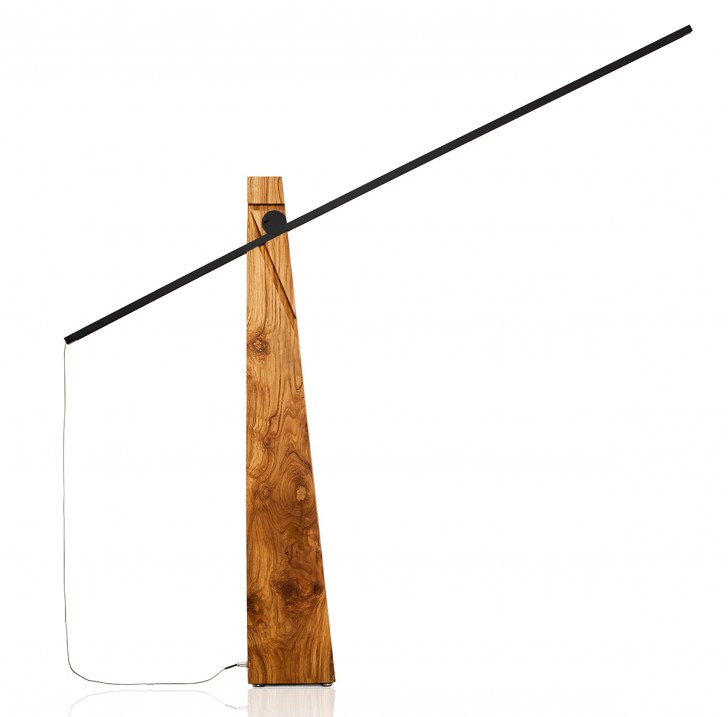 It's a Euroluce year at the Milan Furniture Fair, which means double the work for us, but double the potential to discover amazing new things. Looks like it's going to be a good one, too: Michael Anastassiades has a sneak peek of his latest minimalist masterpiece on his website right now, and the lovely desk light above came through the mail this week as well. It's by Amedeo G. Cavalchini for the Lumen Center Italia.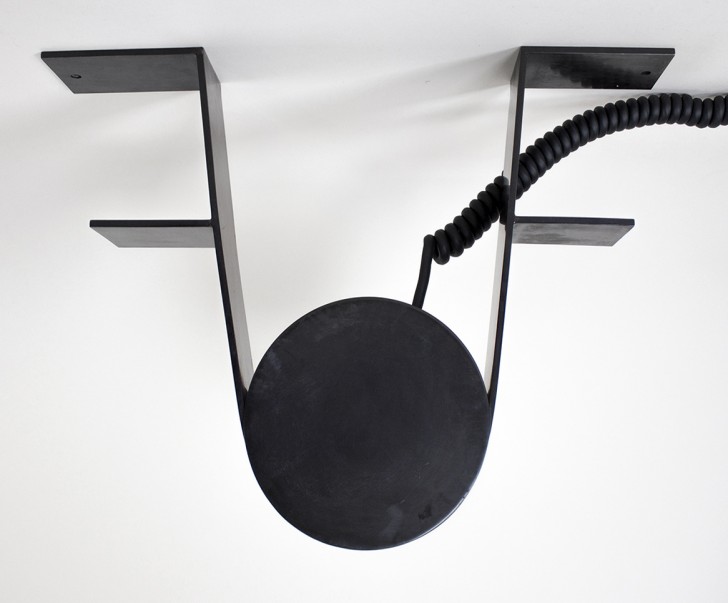 Meanwhile, stateside, Brooklyn's Material Lust just launched their new lighting collection at the AD Home Show, including this blackened brass number called the Sioux Semi-Flush, which appears to bolt to the ceiling. The coiled cord only adds to its quirky appeal.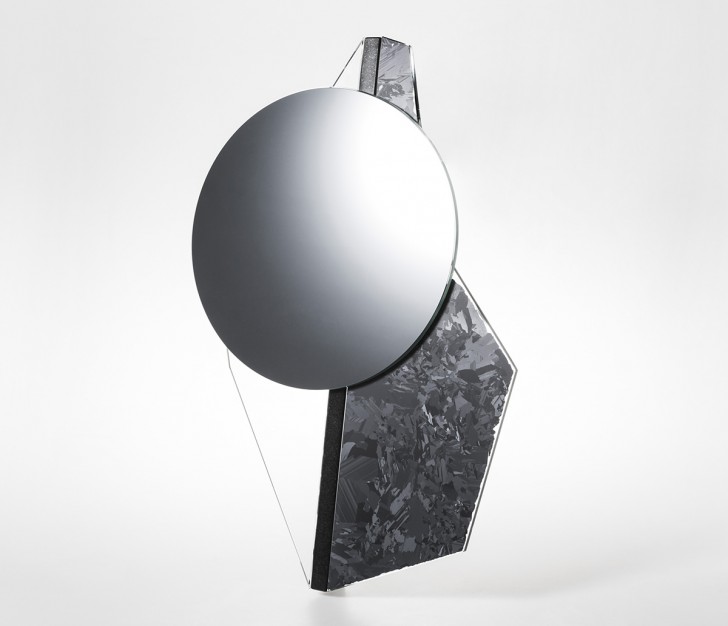 One more from Baron's "Essence of Beauty" show — which we should have probably just done an Excerpt story on, oops — is the Artificial Purity mirror by Fabrica designer Pascal Hien. "This piece shows the different stages of processing silicon, giving focus to what comes out along the way of processing silicon, from natural found granite to artificially purified silicon," the designer explains.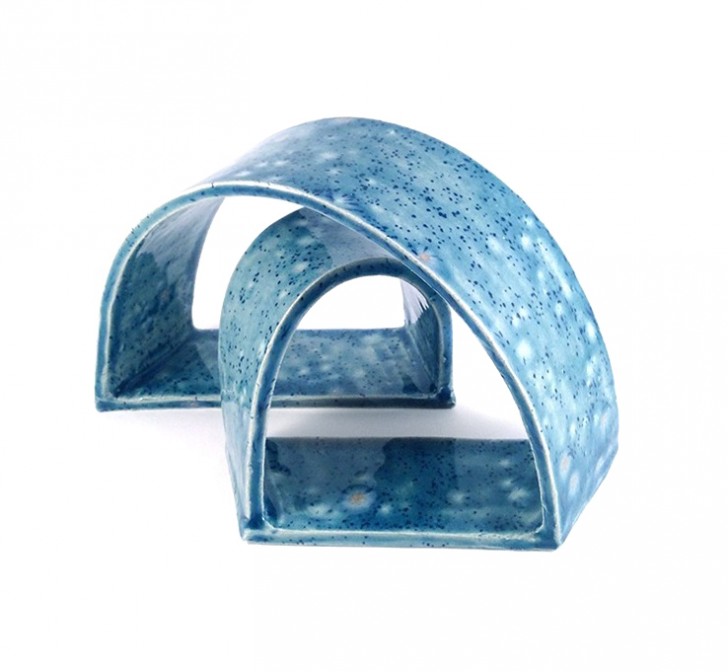 Mimi Jung of Brook & Lyn recently had us over to her amazing house (which will soon appear on Sight Unseen) for dinner, and during the course of conversation introduced us to the young ceramicist Brooke Burnside, who Instagrams her intriguing clay loops and spirals from her home base in the Bahamas. Future star in the making for sure. Thanks for the tip, Mimi!
Exhibitions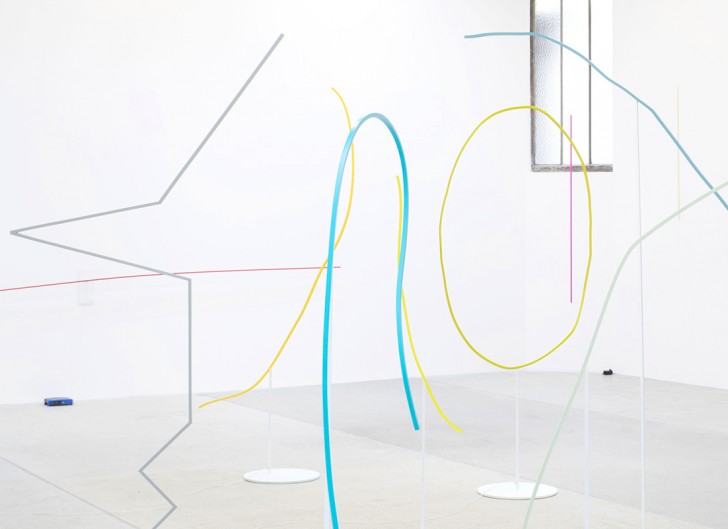 Spending any time in Paris this week? You have until next Saturday to catch the Davide Balula show at Galerie Frank Elbaz, which includes the artist's new sculpture series "Coloring the Wi-Fi" (pictured). According to the gallery: "Each metal sculpture emits a Wi-Fi signal corresponding to its color; a digital echo of the piece can be accessed through an open network on any nearby smartphones, laptops, and tablets."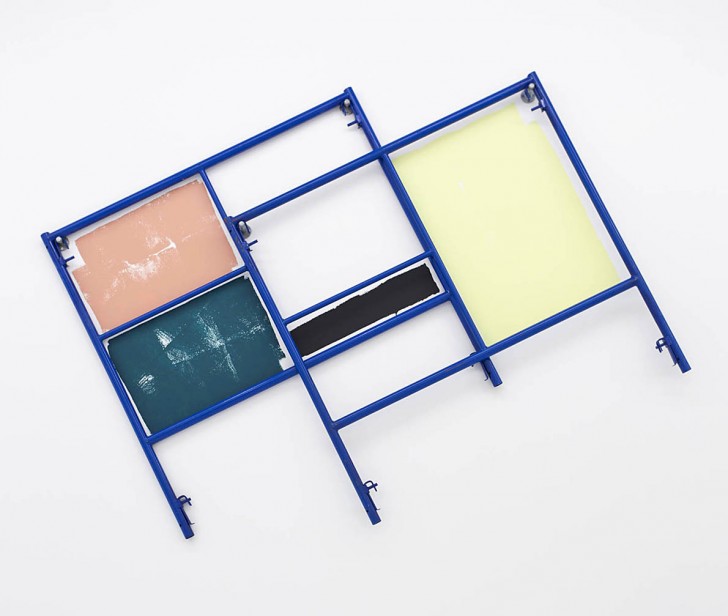 We also highly recommend the current Evan Robarts solo show at The Hole in New York — we've seen all the pictures, and they are amazing. You've probably seen them too, on Instagram, if you have any friends that have gone. It's just that photogenic.
Events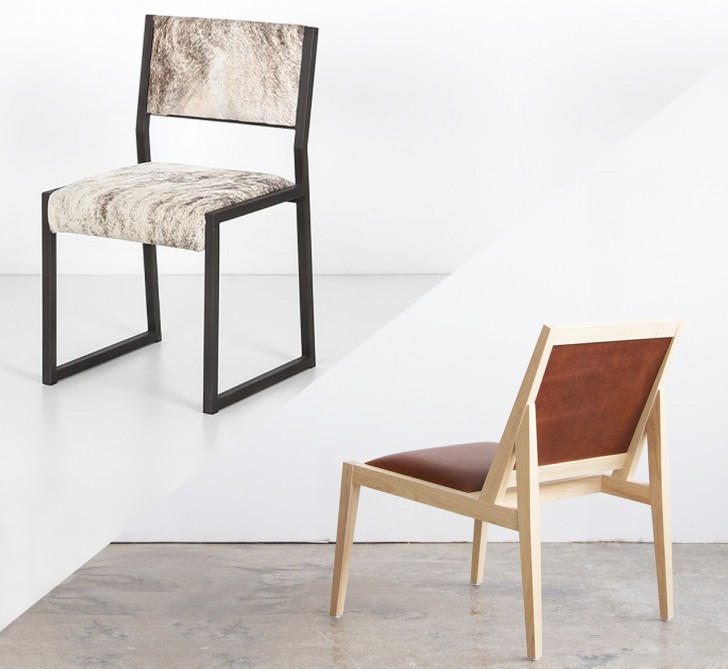 Also on our to-do list for the upcoming week is "Insecurities: The Musical," an epic comedic performance written by our friends Alec Coiro and Caitlin Rider, which we pledged to support by curating a section of special "Design Chairs" reserved for guests who donated extra to the show. They'll be sitting in the Moo Chair by Uhuru or the new leather chair above by Stillmade, but you can snag a regular seat to see the performance — which runs March 24 to 28 — by buying a ticket here.