11.21.15
Week of November 16, 2015
A weekly Saturday recap to share with you our favorite links, discoveries, exhibitions, and more from the past seven days. This week: A surge of palm trees and lava lamps brings back a major '70s vibe, an exhibition at Table of Contents highlights the Memphis group's little-known second wave, and a shop in Sweden dedicates itself to selling the work of "kickass female designers."
Discoveries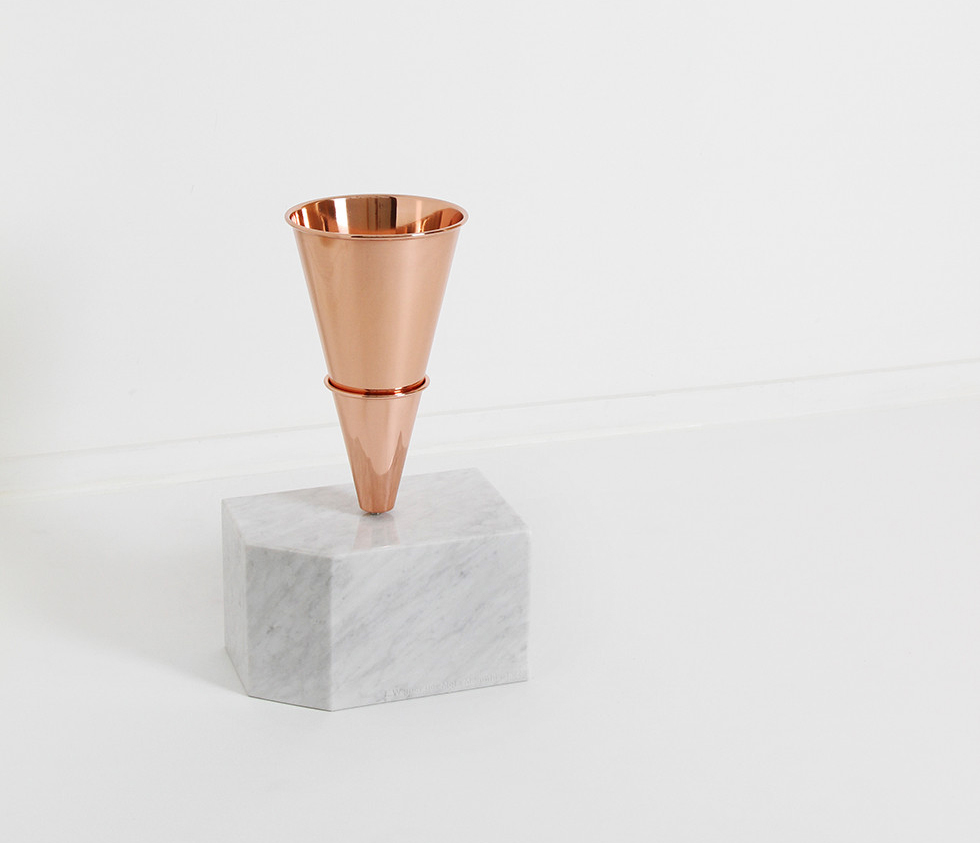 Two things happen when you take a break from Instagram for awhile: one, you stop experiencing FOMO, and it feels really good, and two, you miss cool shit your friends are doing, and you feel really bad. The latter is more applicable in the case of the Portland store Table of Contents's recent shift towards temporary exhibitions, including one two months ago devoted to the late-'80s Meta Memphis collection that saw artists like Lawrence Weiner (above) and Franz West invited to create works for the post-Sottsass incarnation of the famed Italian design movement. (Read more about here.) TOC, put us on your darn mailing list already!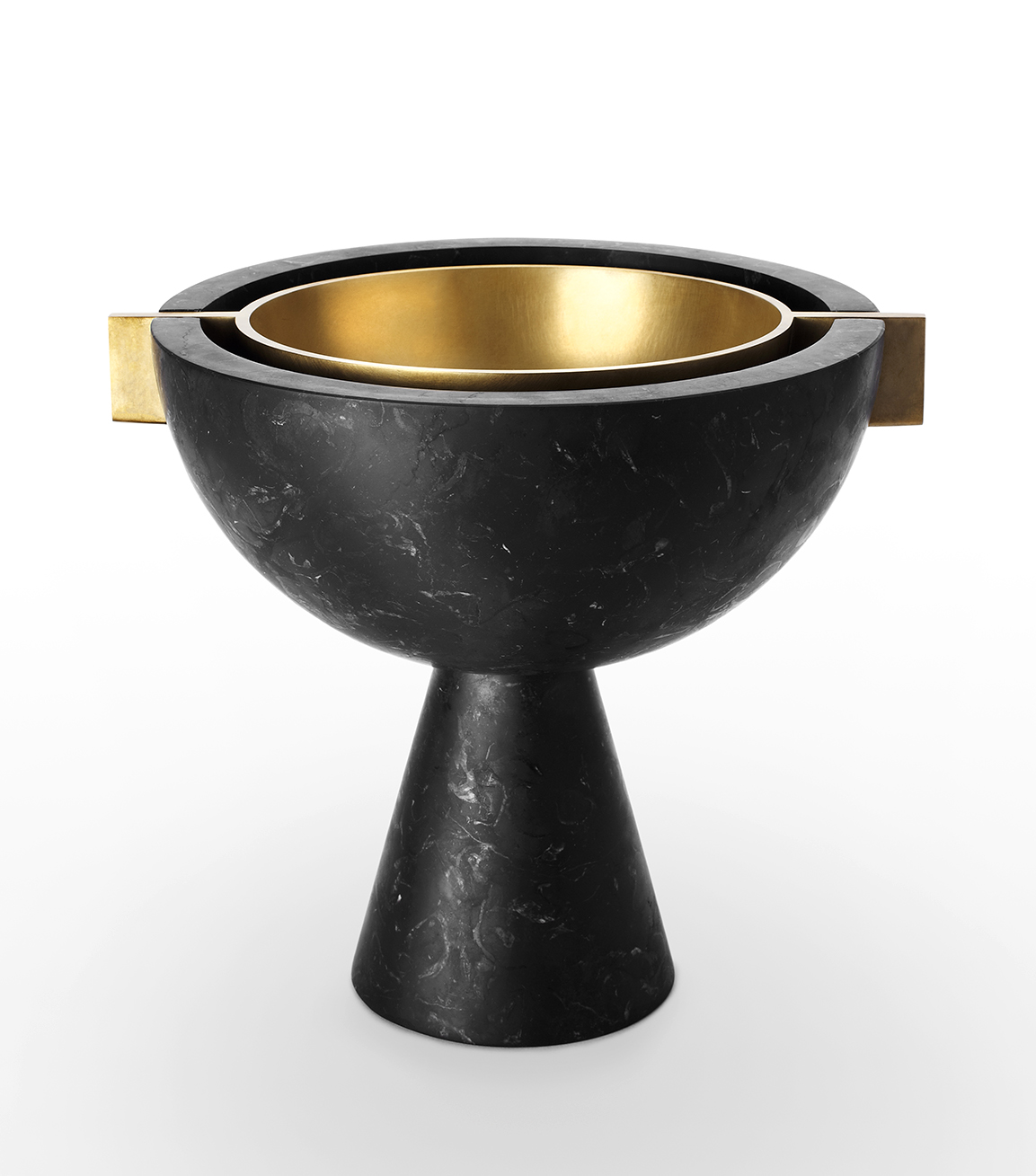 New York design studio (and recent American Design Hot List honorees) Apparatus are known for their edgy lighting designs, but the designers also have an amazing accessories line that, as of this week, now includes marble table lamps and the epic vessel above, both of which come in black or white marble.
A year and a half ago we featured the Los Objetos Decorativos project of Barcelona designer Rosa Rubio, which focuses on creating small editions of handmade objects with a new theme or idea for each group. The latest update: objects number 10 through 13, stackable ceramic vessels that Rubio says "are nobles in composition and form," projecting a sense of calm and balance.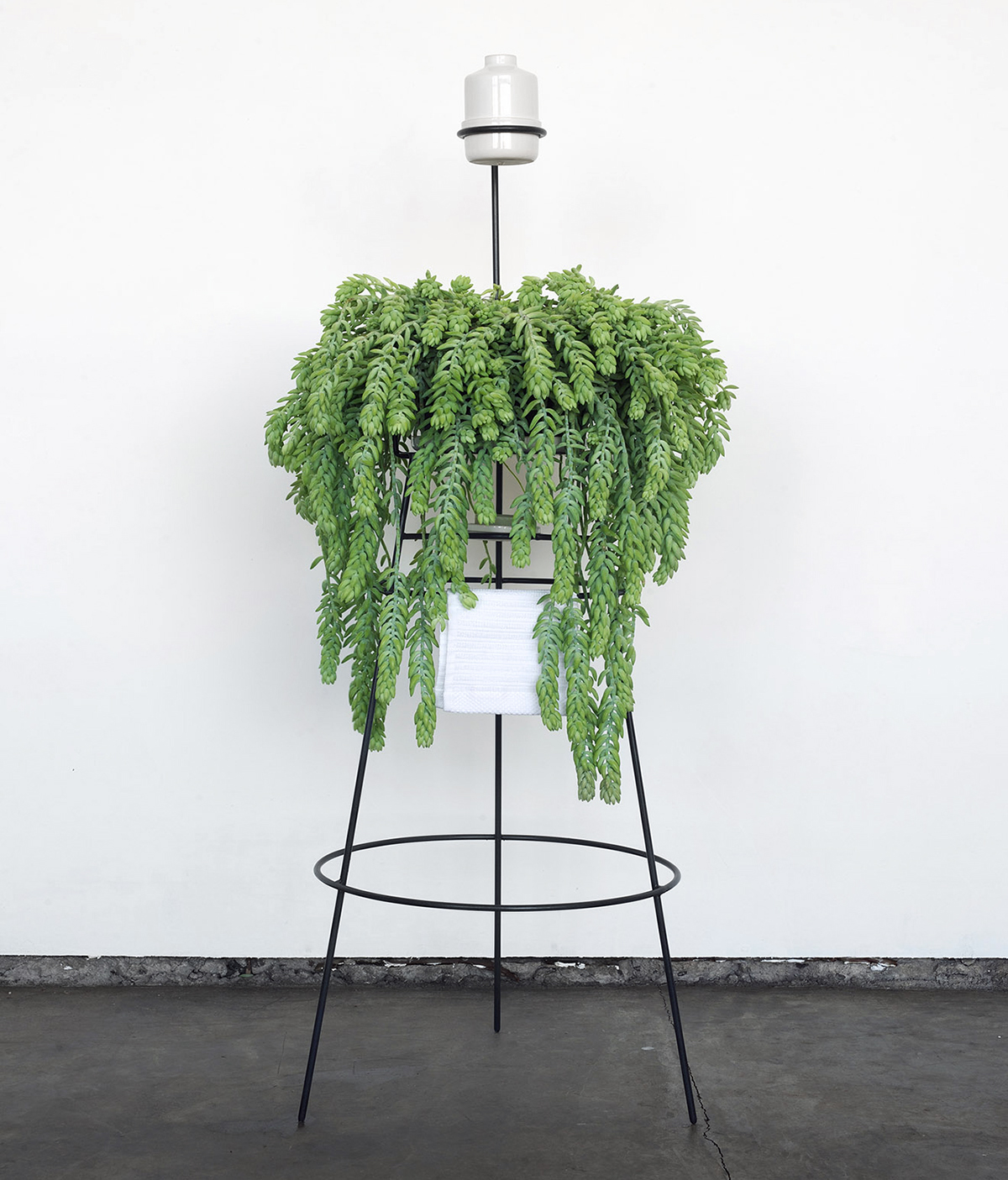 Yesterday we featured Poleta Rodete's jewelry for the Mexico City gallery Angulo Cero — while browsing the gallery's website for information, we also found the piece above, a handsome hand-washing stand by Studio Cardinal that recycles greywater to feed the plant of your choice.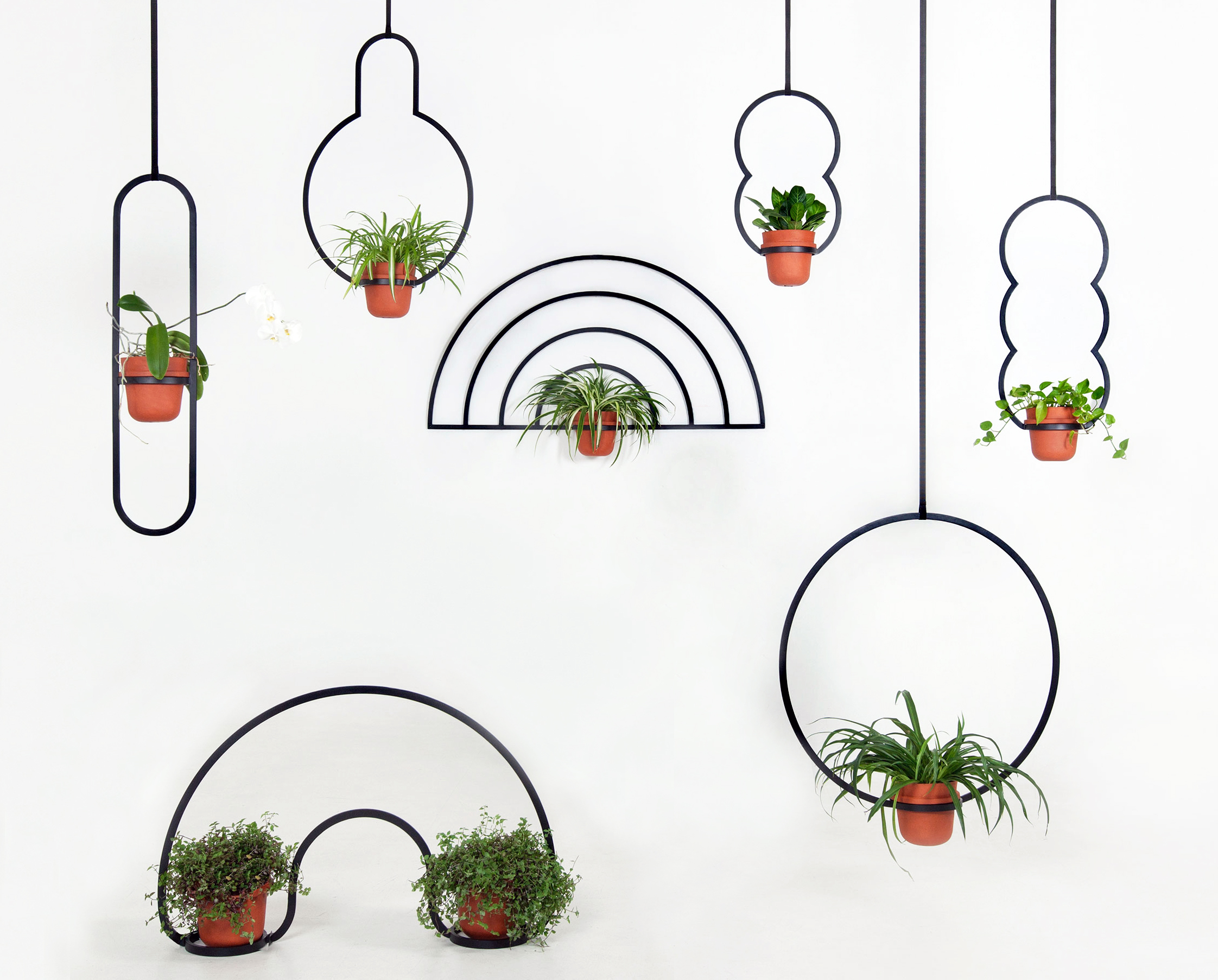 The Kuiper Belt is a disc-shaped field of icy bodies orbiting just beyond Neptune — it's also the name of a cute series of planters by Russian designer Katerina Kopytina that made the rounds on the web this week.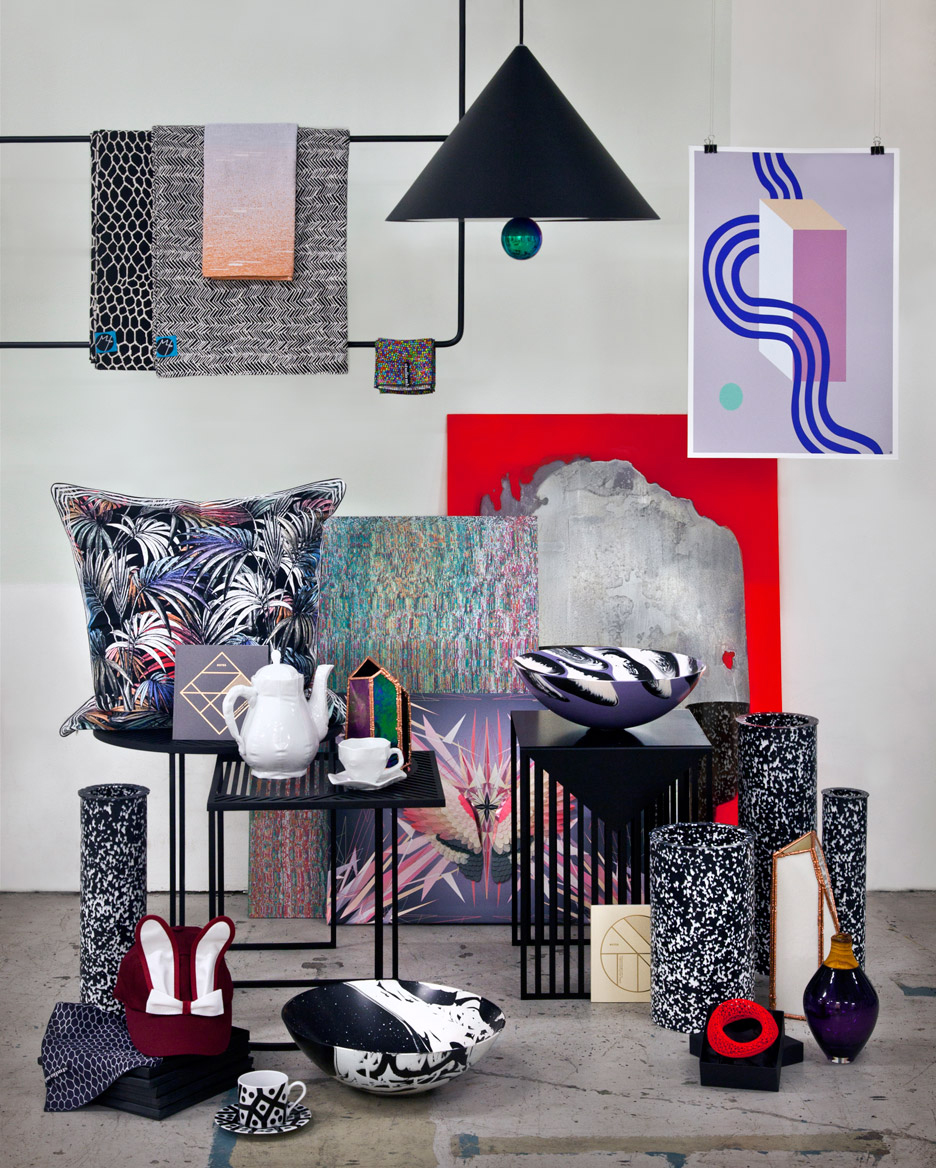 We tend to be skeptical of shops that are more about a clever theme than serving any real, pressing consumer need, but the new Malmö showroom No Sir is a concept we can't help but get behind — it's a platform devoted exclusively to showcasing the work of (sorely outnumbered) "kickass female designers" like Maria Jeglinska, Camille Walala, Jenny Nordberg, Katrin Greiling, and more, plus a few male/female duos like Daniel Emma and Silo Studio. Whether or not you find the idea compelling, you can't really argue with the goods themselves, pictured above.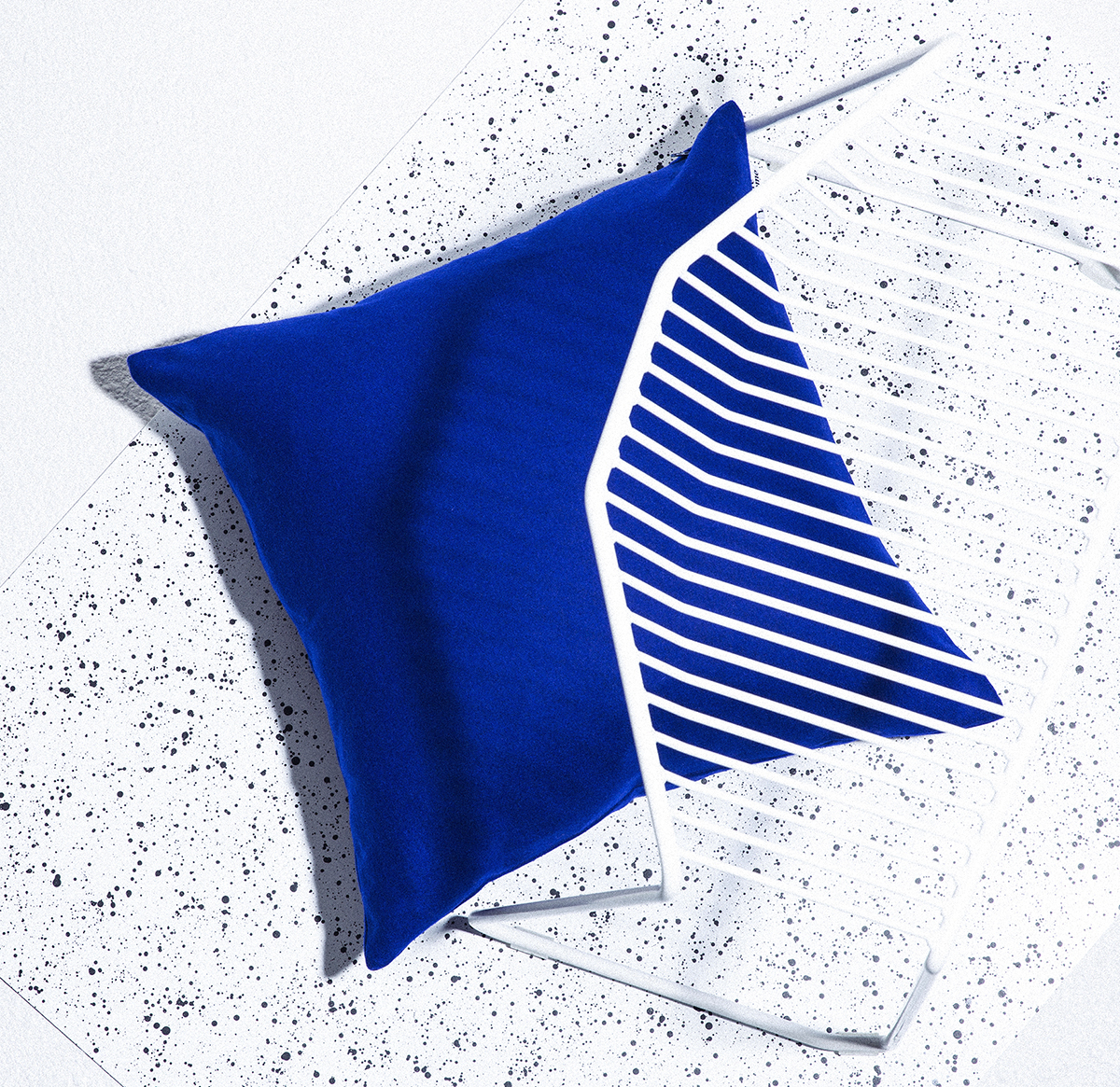 Another single-concept shop that caught our eye this week, New Zealand–based You're Welcome, actually does serve a pressing consumer need — for throw pillows that are high-quality and simple, yet just unique enough to be interesting. Case in point: The "Yves" pictured above, or our personal favorite all-black cushion with fringe. The shop delivers abroad (sans the inner insert, of course), too.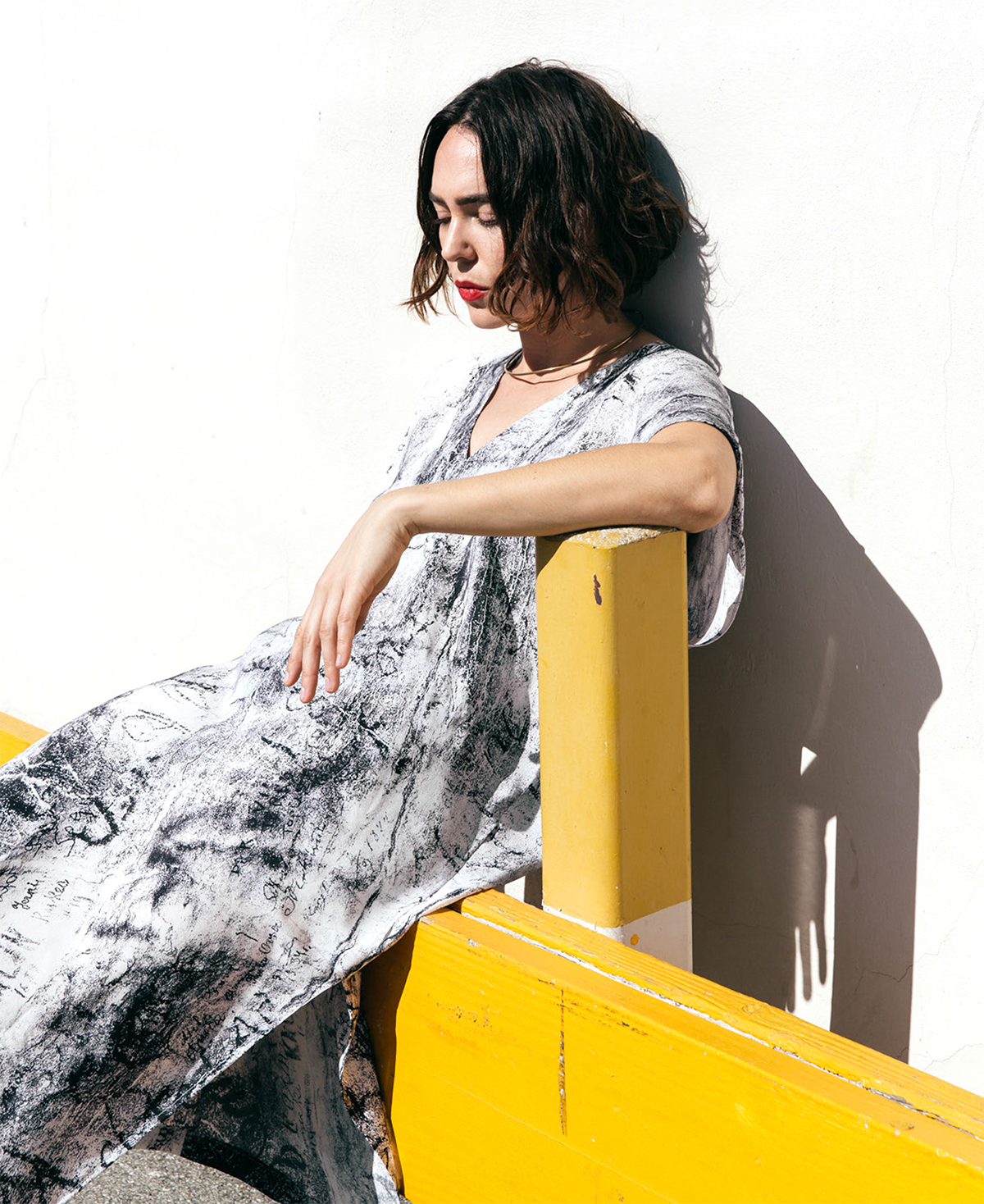 In our submissions folder this week was a note from the new digitally printed clothing line Day Space Night, whose playful pieces are designed and produced entirely in Downtown L.A.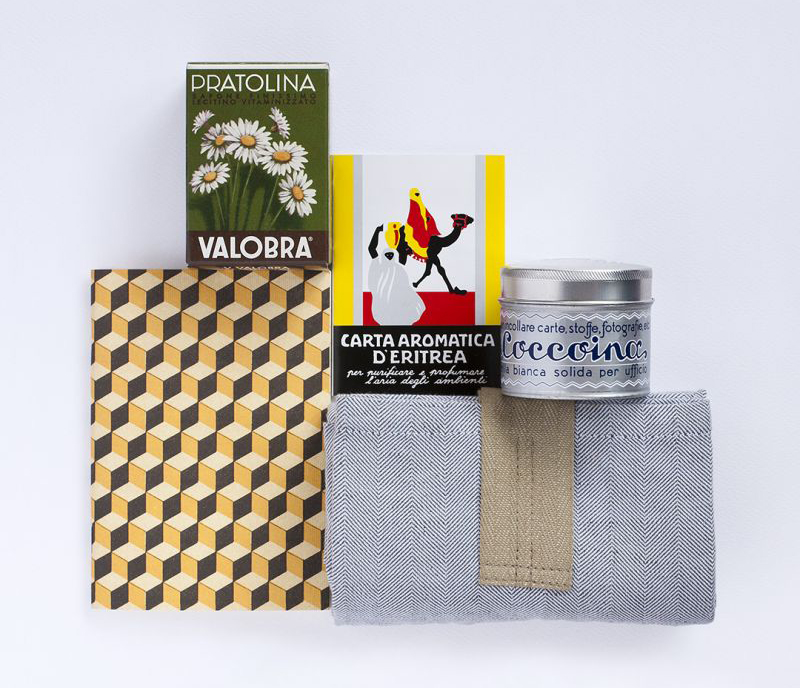 We also received a welcome email from Italian journalist Anna Lagorio, who's just launched an online shop called Fatto Bene that's devoted to "Italian everyday archetypes" that have "a good story, an interesting packaging, and an iconic design." It's essentially the Kiosk of Italy, with a focus that's internal rather than external. Lagorio travels all around her native country looking for things like pomades, playing cards, and a 70-year-old paste that creates "unbreakable" soap bubbles.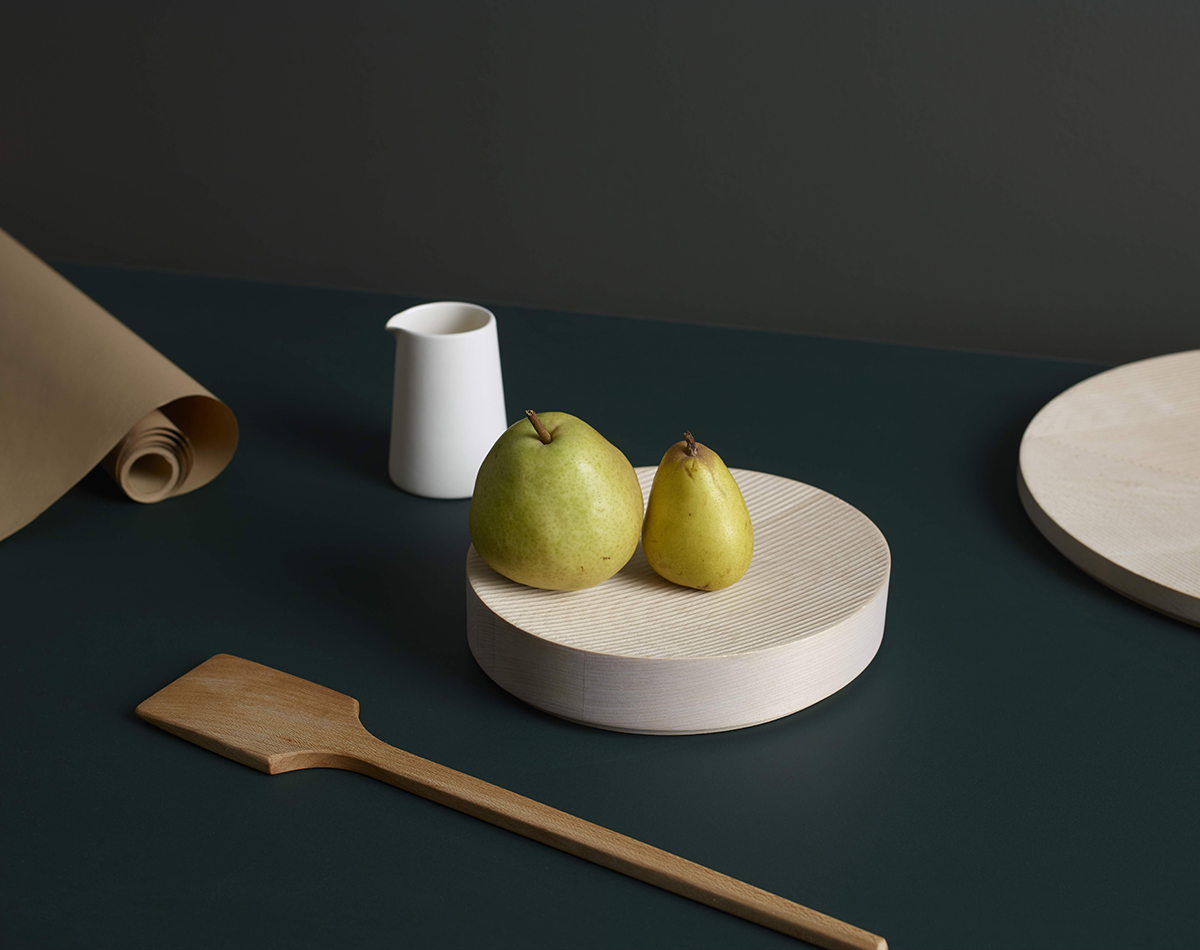 If you're in Oslo starting December 3, you can see another localized collection of goods, but in this case all made by young local designers; Klubben — the American Design Club of Norway — is hosting a holiday market at Kollekted By through December 6. The store's owners, the styling team of Kråkvik&D´Orazio, collaborated with photographer Siren Lauvdal on a pretty set of images promoting the event.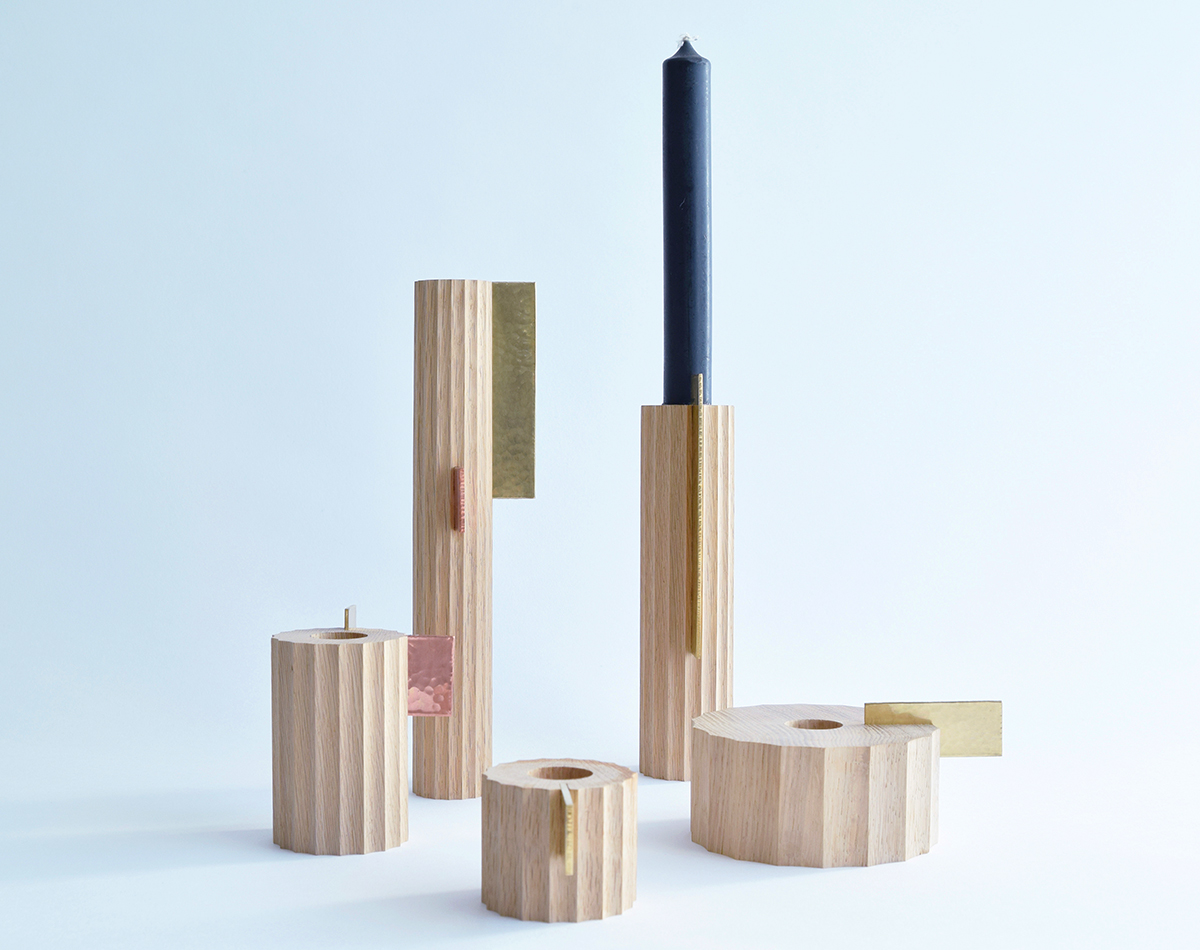 These wooden candleholders with metal tabs are part of an exhibition by the Japanese design brand Sfera that's currently on view at the concept shop Clerkenwell London, which has a focus on emerging designers and artisanal objects. The Sfera show is meant to put a spotlight on Japanese craftsmanship in particular — the candleholders are designed by Shigeo Mashiro and made by Kyoto metal artist Chikako Ueda and woodworker Takatsugu Matsumoto.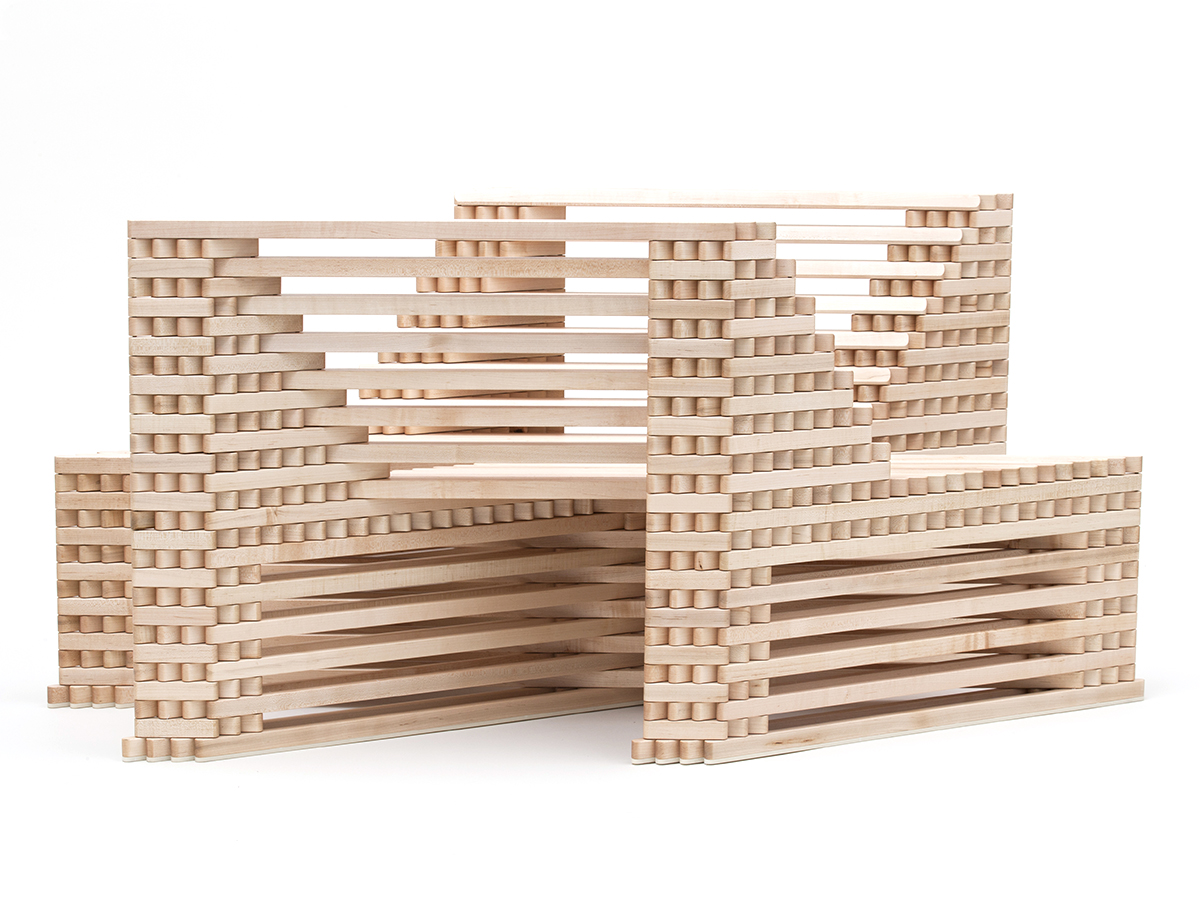 For the first time in years, we won't be attending Design Miami this year, thanks to our upcoming show at Austere in Los Angeles (more info on that soon!). But we'll be covering its highlights here and there over the next two weeks, starting with an excerpt from Patrick Parrish Gallery's booth — a pair of chairs by Ian Stell that, like much of his ingenious furniture, slot together in some crazy way that we don't quite understand from the photos but that we're sure will be amazing in person. Other folks in Parrish's booth will include Brian Thoreen, Kristin Victoria Barron, Bec Brittain, Jonathan Nesci, and more.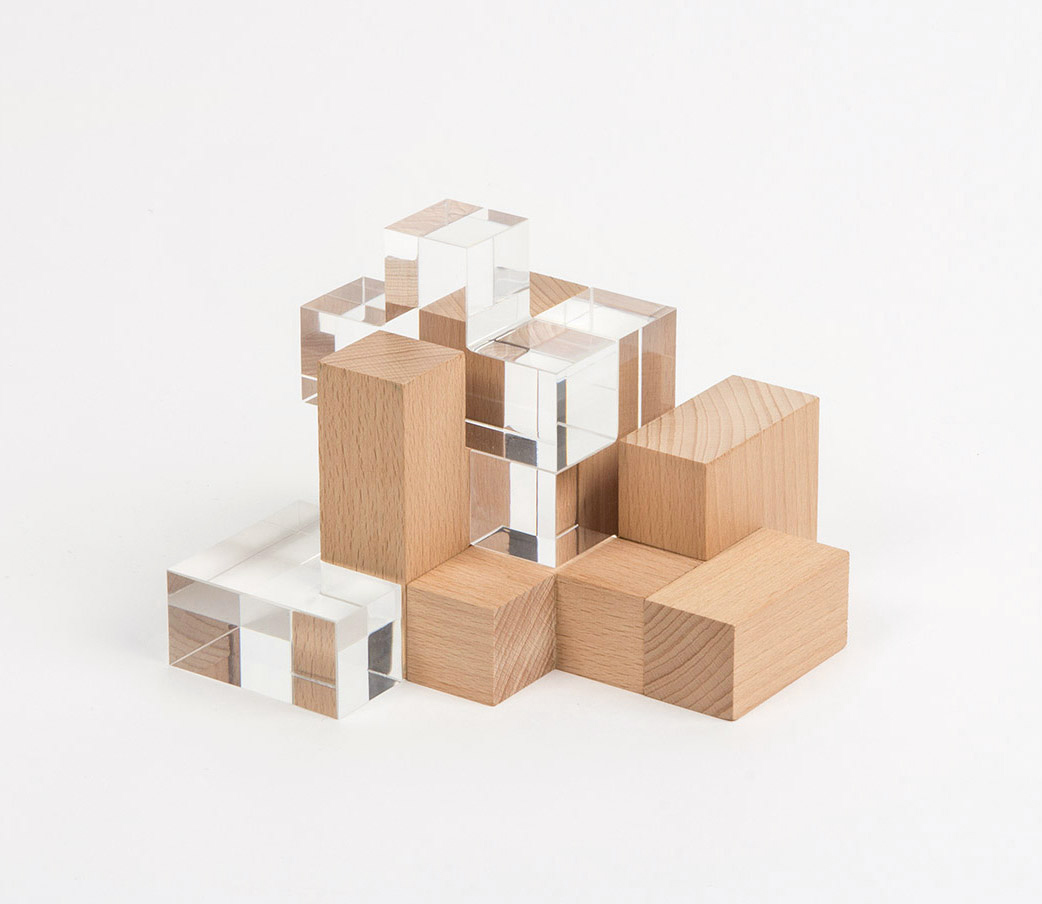 We don't normally feature kids' toys, but these have a bit of a pedigree: They're called TYLR Blocks, and they're the creation of Matthew Chrislip of Dowland studio, who until recently was a designer at Various Projects, and had a show of his creations at C'H'C'M earlier this year, after which he was interviewed by his friend Matt Olsen for RO/LU's blog. Anyway, the blocks are meant to teach kids "the basic principles of construction, mathematics, balance, and volume," but made in a mixture of beech, lucite, plastic, and felt, they're beautiful enough for adults to enjoy, too.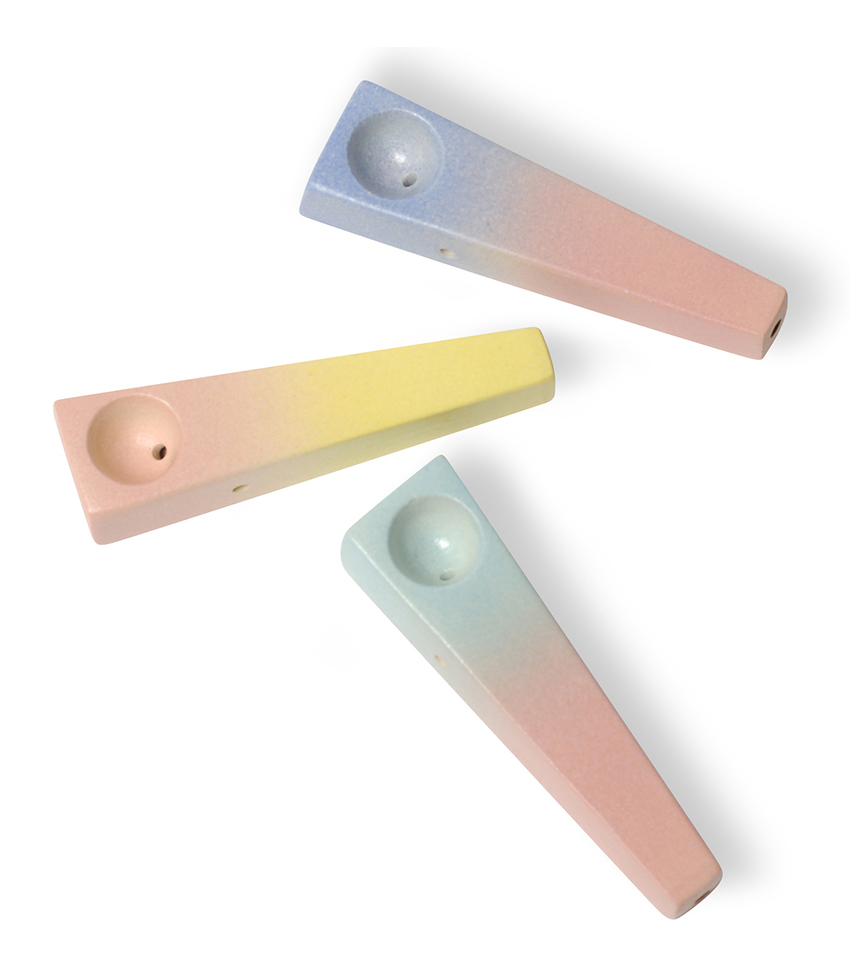 On the adults-only side of the spectrum, these airbrushed ceramic Ombré Pipes by Haciendaware just launched on my new side project, Tetra, the first online shop for high-design smoking accessories. They're handmade in L.A. by potter Meredith Metcalf.
Pinterests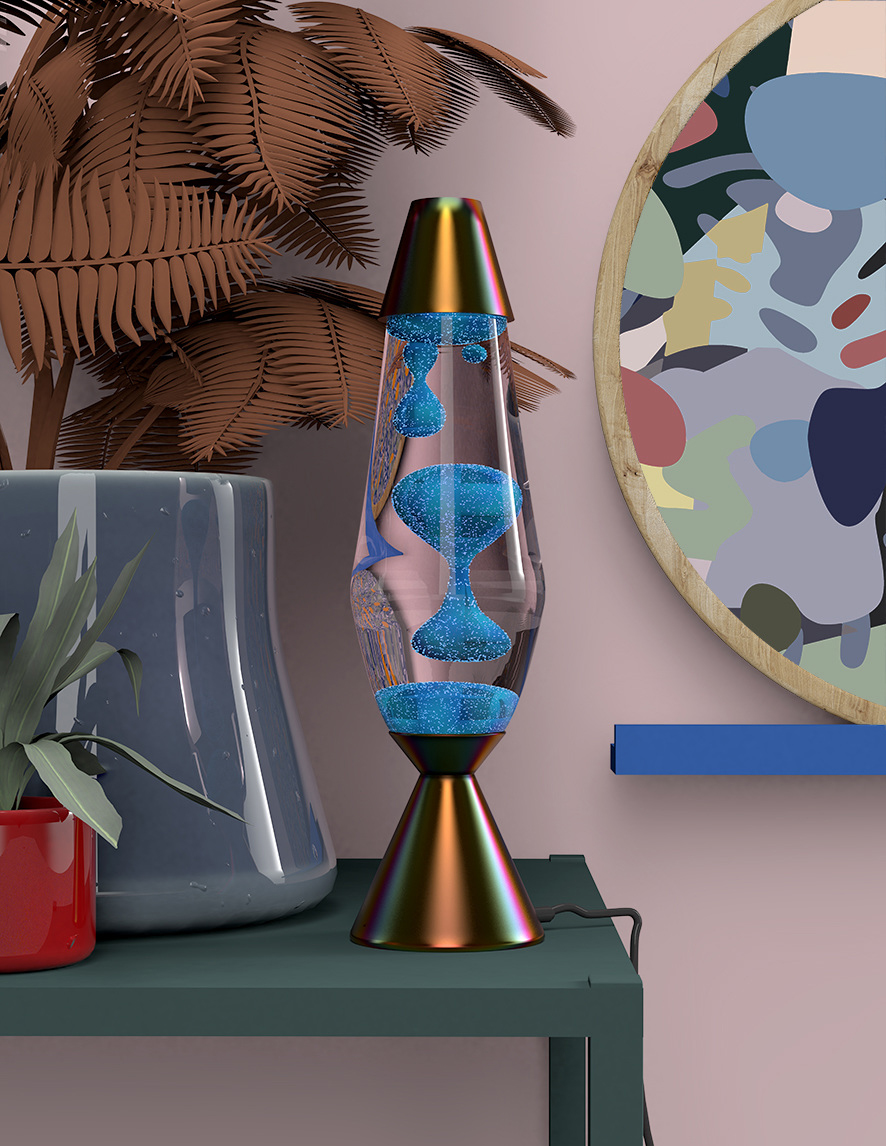 A year and a half ago we featured the furniture of a young Swedish design student named Anny Wang, who's since gone on to kill it in the illustration game, creating imagery for the likes of Nike, Opening Ceremony, and Nasty Gal. A stray image on Pinterest recently alerted us to one of her newest personal series, featuring a '70s trope that may — or may not? — be on the rise again: lava lamps.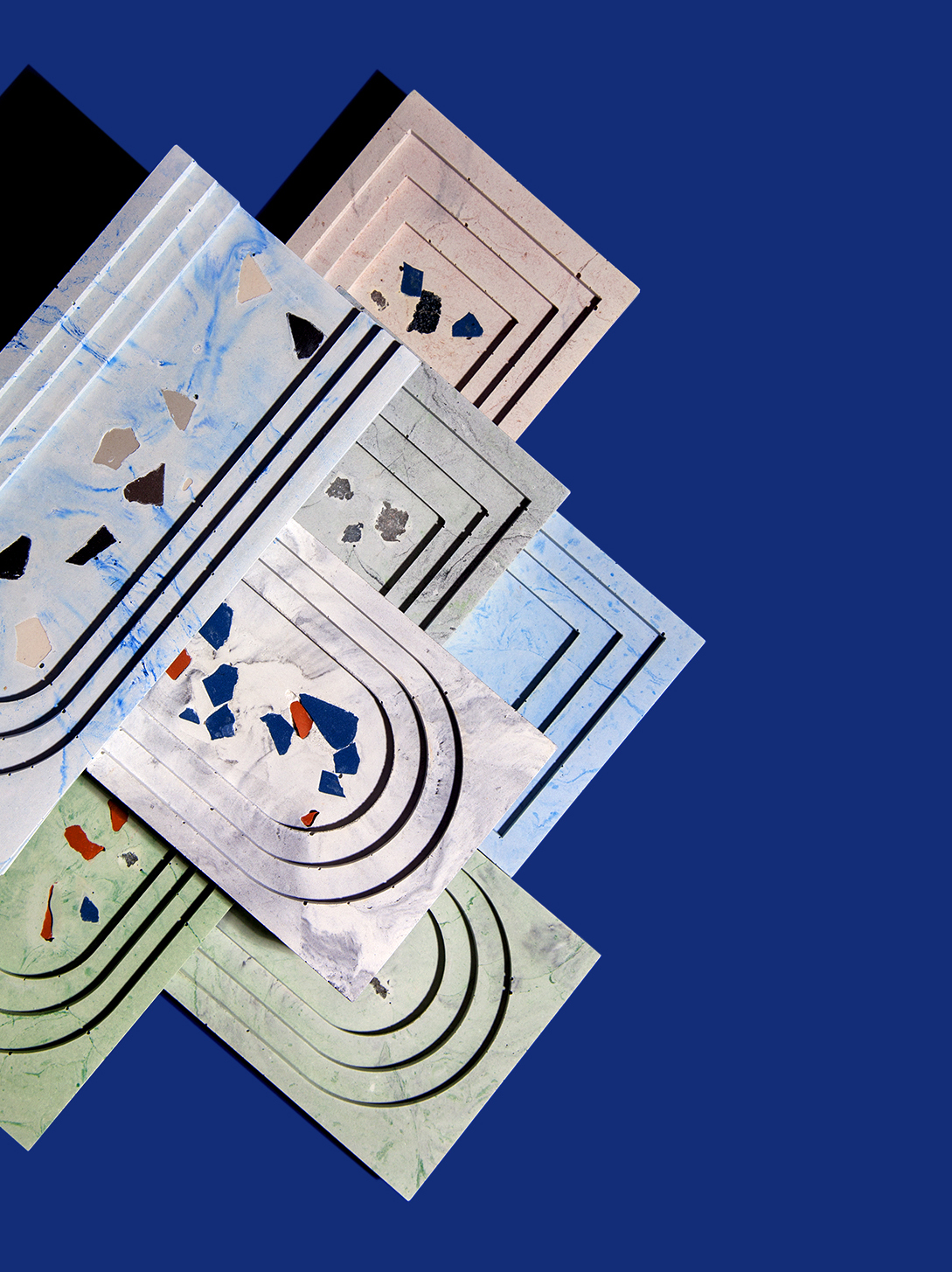 This Pin led us to a lovely project by Belgian designer Christo Noguès called Circo, a terrazzo-concrete office set inspired by ancient Roman amphitheaters. We also love this table by Nogues, though he definitely needs to invest in some better photography!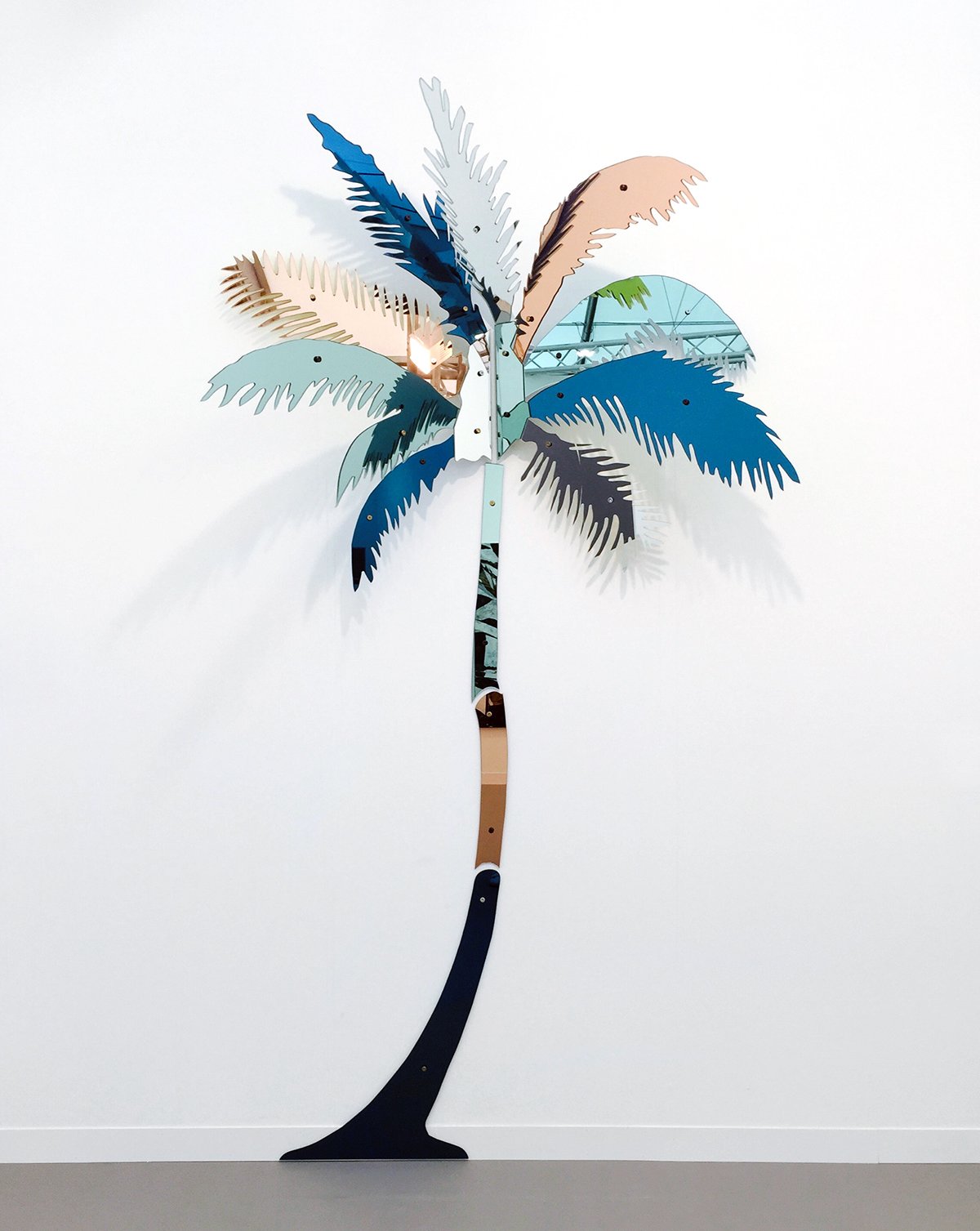 We love the work of artist Gary Webb, which we first featured on the site nearly two years ago. We came across a pin of the image at the top of this post, from a roundup of Frieze London on AnOther Magazine's website — picturing a plastic palm tree he showed with London gallery The Approach — and then dug up the more straightforward image shown here, because we couldn't get enough. Reminds us of this — feeling it!
Links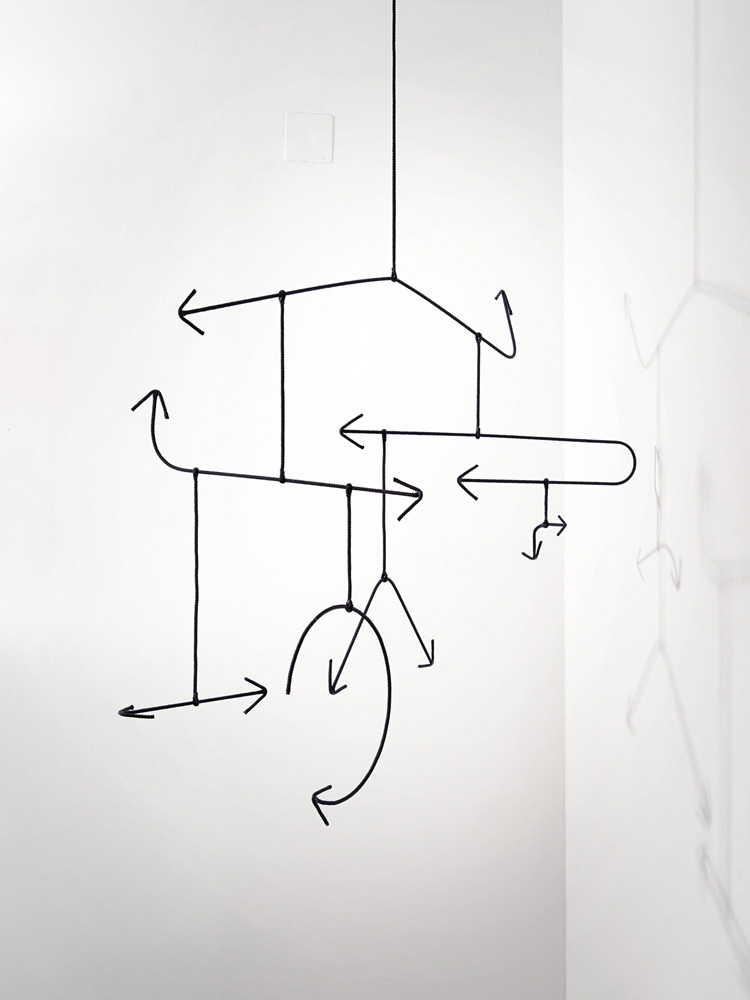 Fire up your Google Translator! You'll want to use it to decrypt this German article in Süddeutsche Zeitung Magazin, featuring six designers sharing their favorite DIY project — apparently you can recreate the Robert Stadler mobile above at home using little more than coated nylon rope, scissors, and a lighter. (The instructions, which may actually require the help of a native speaker, are downloadable here.) Other participants in the story include Neri & Hu and Form Us With Love.
Exhibitions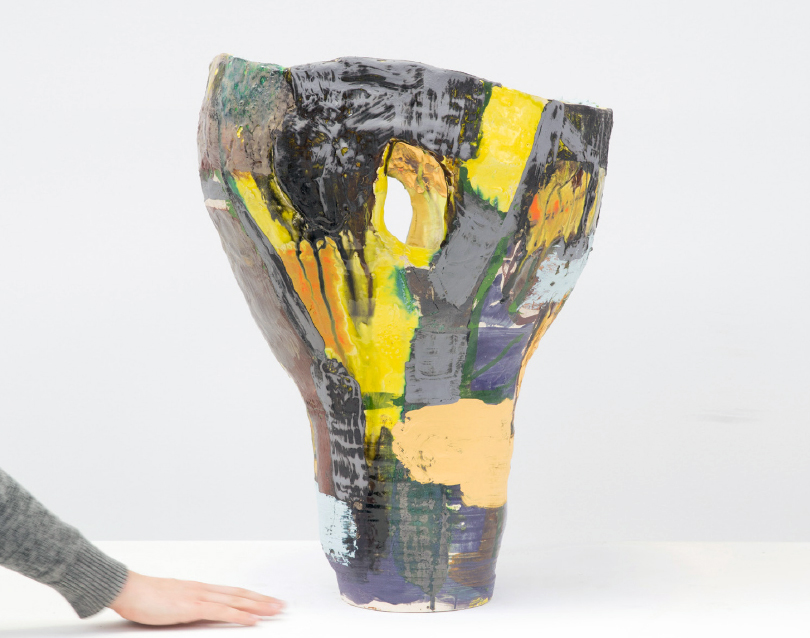 This beauty is a vase by L.A. ceramicist Roger Herman, whose work we often see (and love) at various art fairs. He has a solo show opening at Carpenters Workshop in London this coming Tuesday, November 24, though there's no information about what it will comprise on the gallery's website, nor was there any on the email received. But yeah, it's a great vase.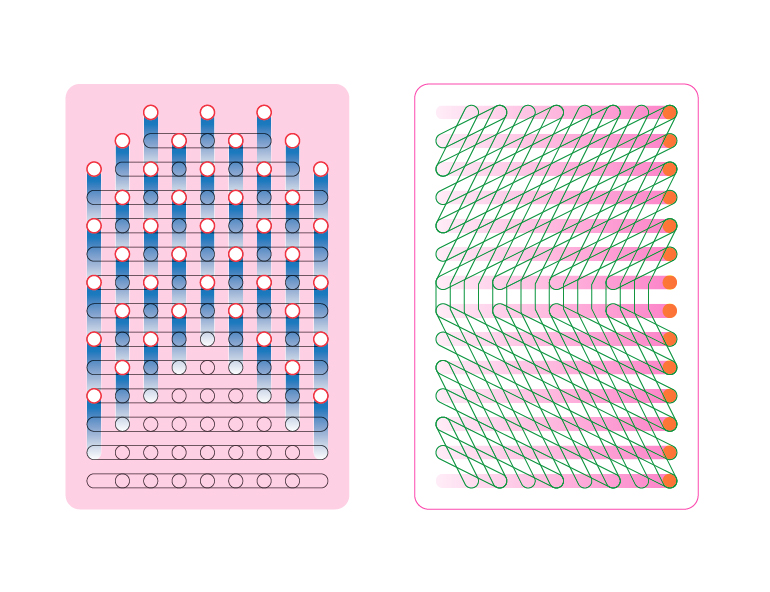 McNally Jackson's Picture Room in Nolita this week launched a new edition of 9 risographs by Sigrid Calon that are "based on three compositional strategies: the visible grid, separate lines, and the textured plane," says the gallery. It's not exactly an exhibition, with a proper end date, but it kind of is, because each print is available in a limited edition of 25, and we're sure they're going to sell out. Get there before that happens.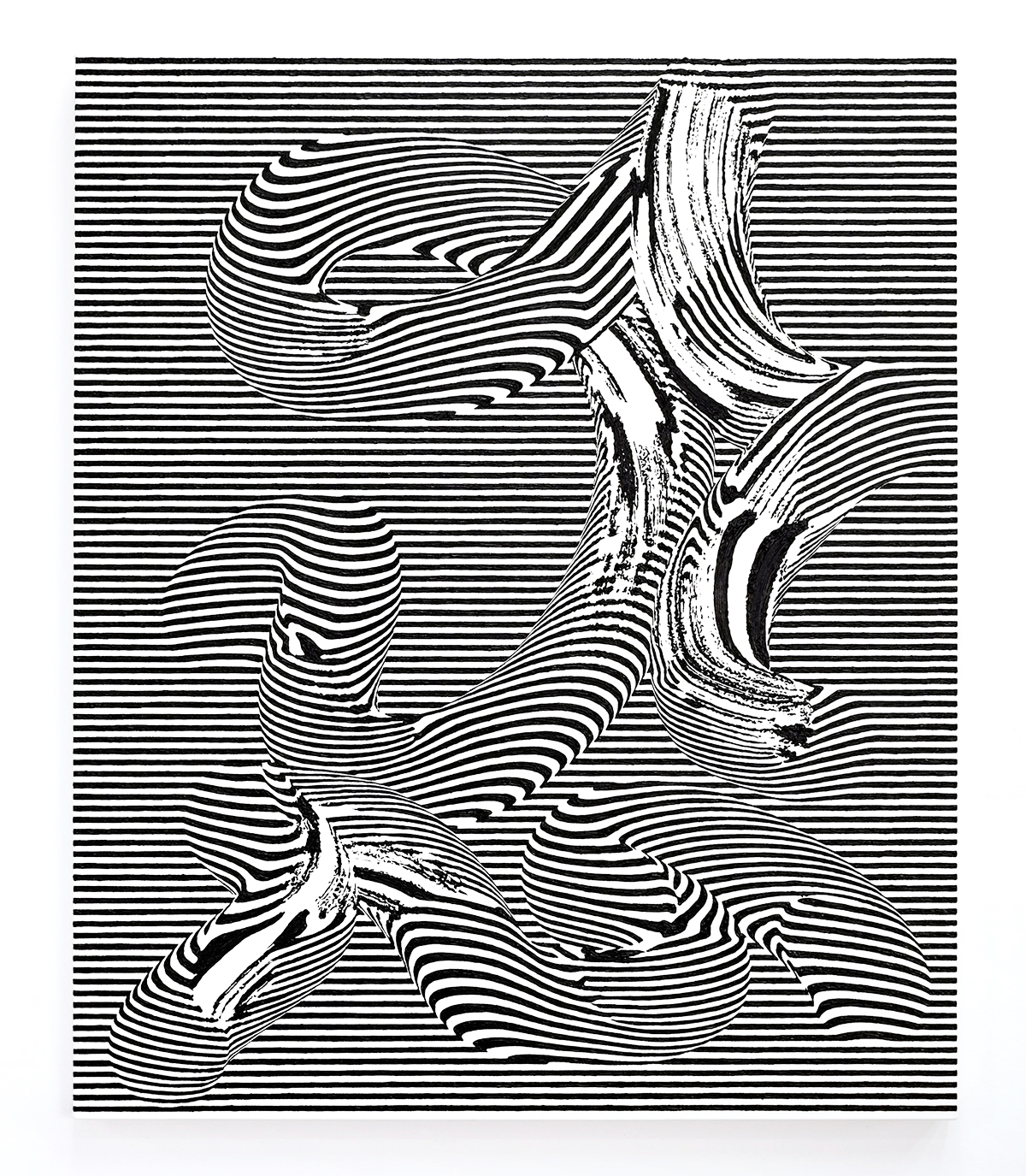 Remember that Austere show we mentioned a few entries up? We're excited to be showcasing the newest furniture of Australia-born, L.A.–based designer Jonathan Zawada there, but Zawada is also an illustrator and artist, and he recently opened a show of trippy black and white paintings at the Sydney gallery Sarah Cottier that we like very much as well.