09.29.15
At the 2015 London Design Festival
At this year's London Design Festival, which took place last week, the citywide celebrations proved more sprawling than ever, with exhibitions inside shops all over town and Somerset House and Bankside added to the ever-increasing roster. In terms of sheer distance traversed, if not content, LDF now stands nearly on par with the Milan fair. But these days it's also becoming equally vital as a destination for open design debate, with a strong manufacturing voice represented and a buffet of ambitious installations on offer. Visitors to the V&A could try on Faye Toogood's custom-made coats equipped with sewn-in maps for navigating the museum, or experience virtual spatial storytelling courtesy of Optimist Design via Odyssey's VR headsets at Somerset House. Guide in hand, we hit the mean – but thankfully sunny – streets of London to choose our favorites from this year's show.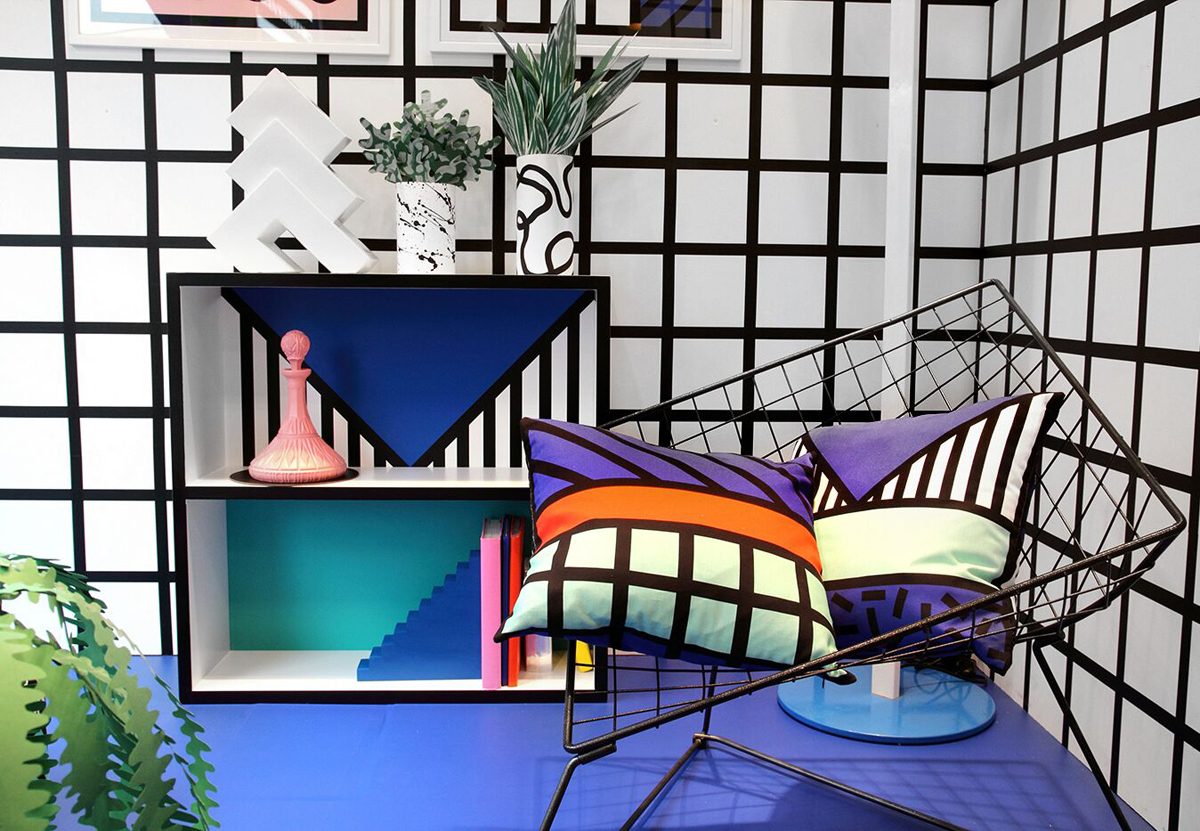 Serving up a Memphis-inspired riot of pattern and color, Camille Walala left her mark on both the interior and exterior of London's Aria design shop with her signature eye-popping illustrations. Geometric storage units, ceramic mugs, and prints played happily alongside well-recognized Sotsass pieces and Bertoia chairs.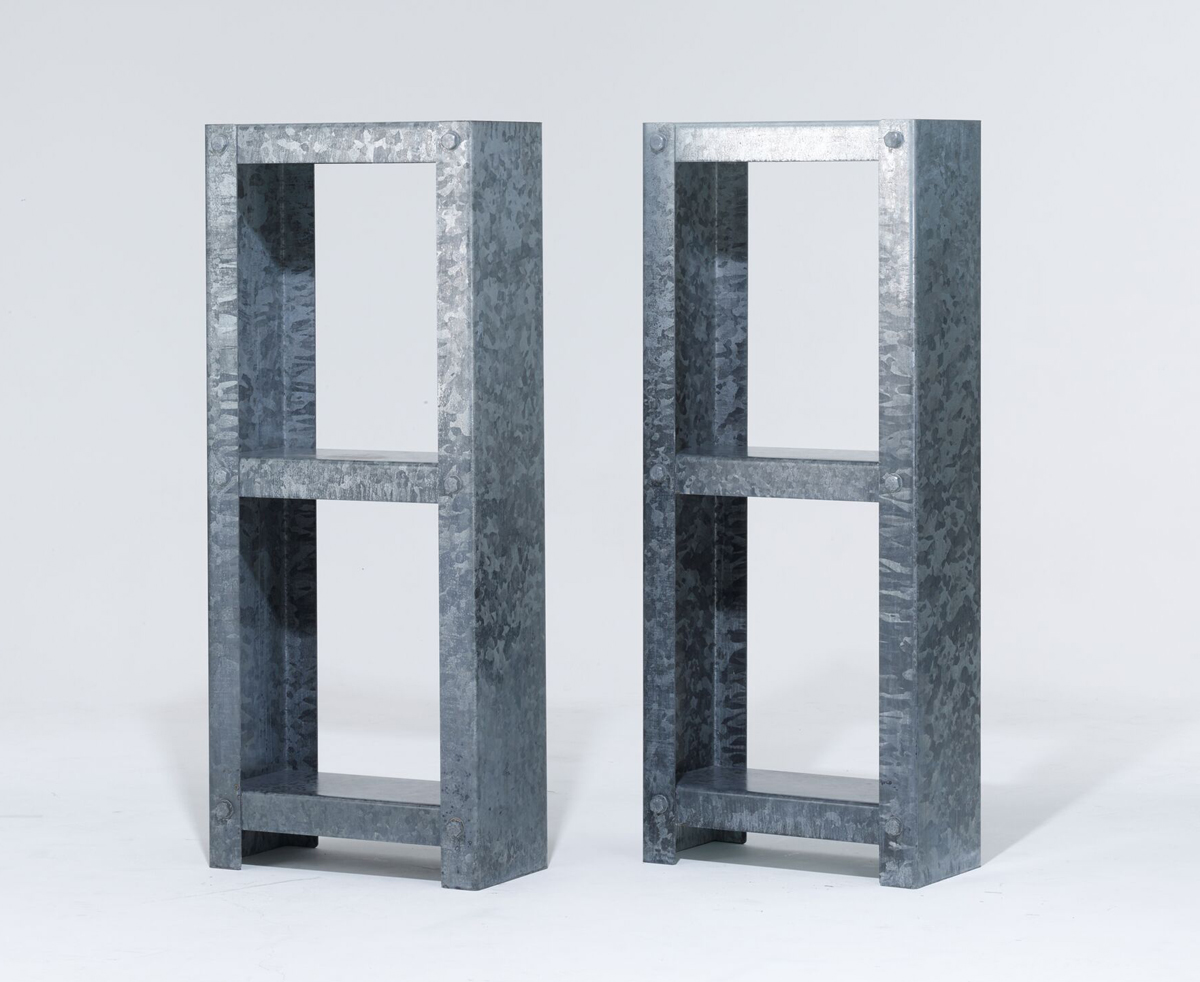 British manufacturer SCP presented thirty small-batch editions, pictured at the top of this post, acknowledging the company's 30-year history of working with specialist or unconventional manufacturing techniques. Our favorite products included the Italy side tables by Michael Marriott, Peter Marigold's galvanized steel shelves (above), and the similarly industrial zigzag-shaped Kvara side table by Oscar Coakley.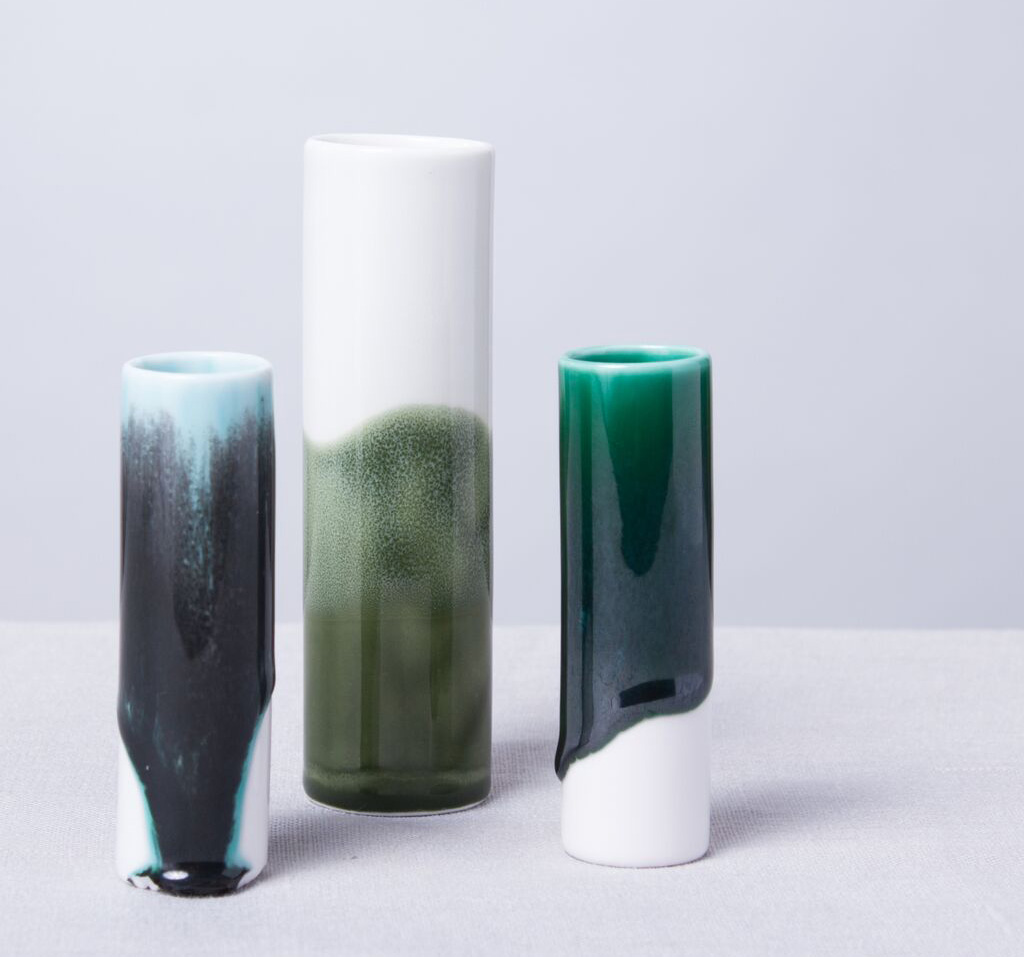 Taking advantage of her recent move from London to Stoke-on-Trent – UK home of the Potteries – Reiko Kaneko's new collection unveiled a more experimental chapter of her work, with an investigation into reactive glazing on Bone China, a difficult process to develop and manage that results in a wide variety of blended colors and textural qualities.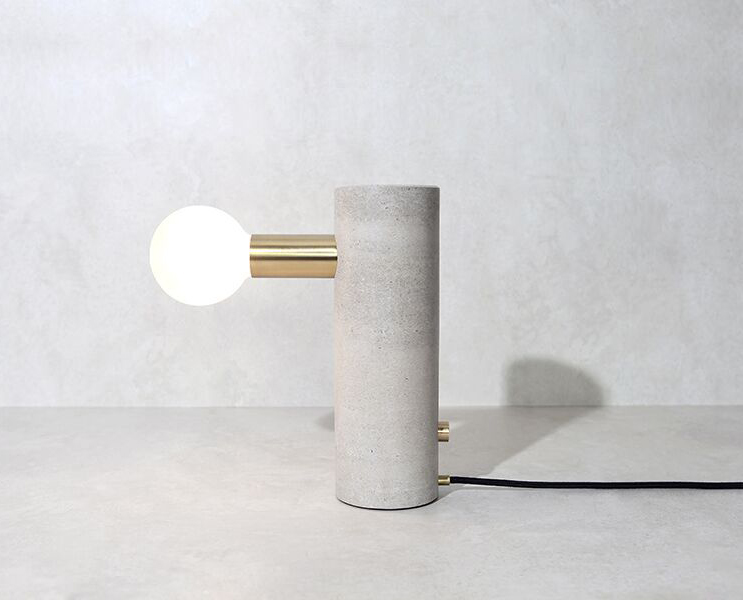 Jurassic Light 117 by Paris-based Studio Dessaunt Bone for Another Country is inspired by, and reflects, Dorset's Jurassic coastline and landmark rock arch, Durdle Door. Negative space formed by the light's simple construction echoes the arch, while its use of Portland Stone – which often carries impressions of fossils – points to the light's origin.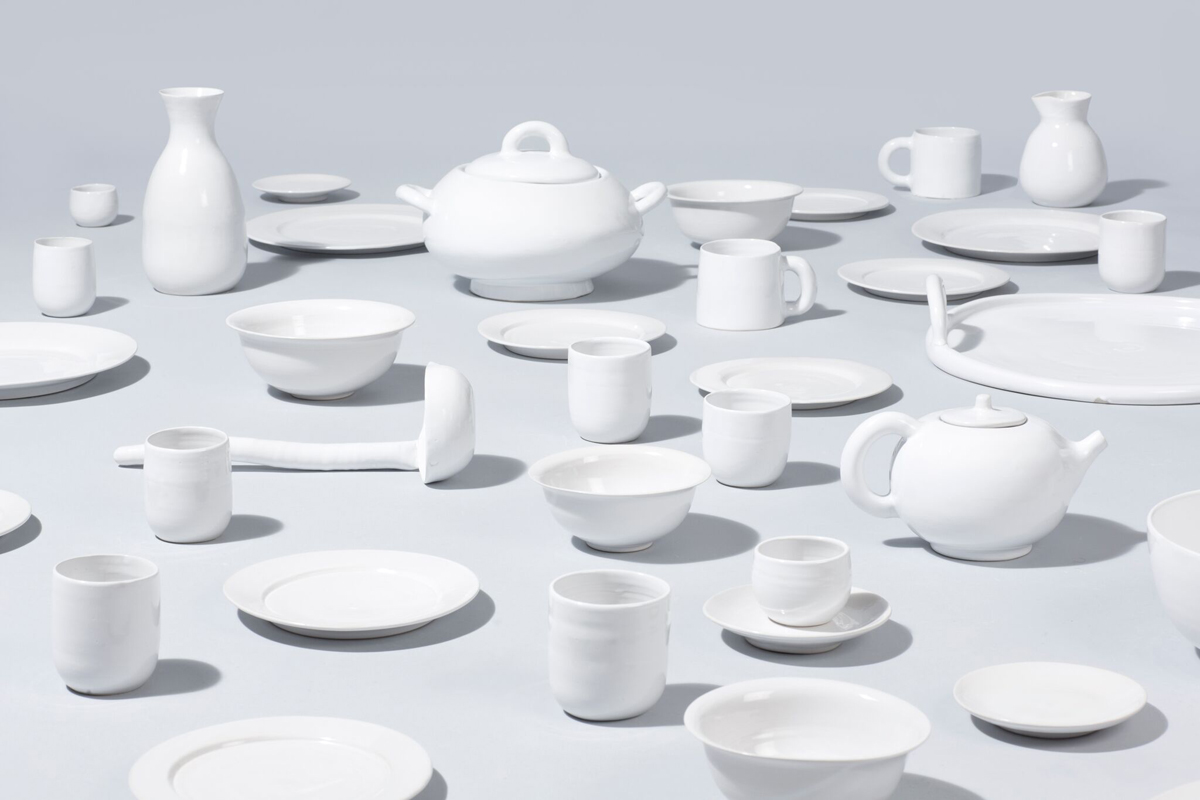 Viaduct welcomed Spanish design studio Apparatu and its potter's wheel to Clerkenwell, where father and son duo Joan and Xavier Mañosa presented thrown pots, plates, tureens, and other tableware on an extra-long table for a White on White plateau Morandi would be proud of.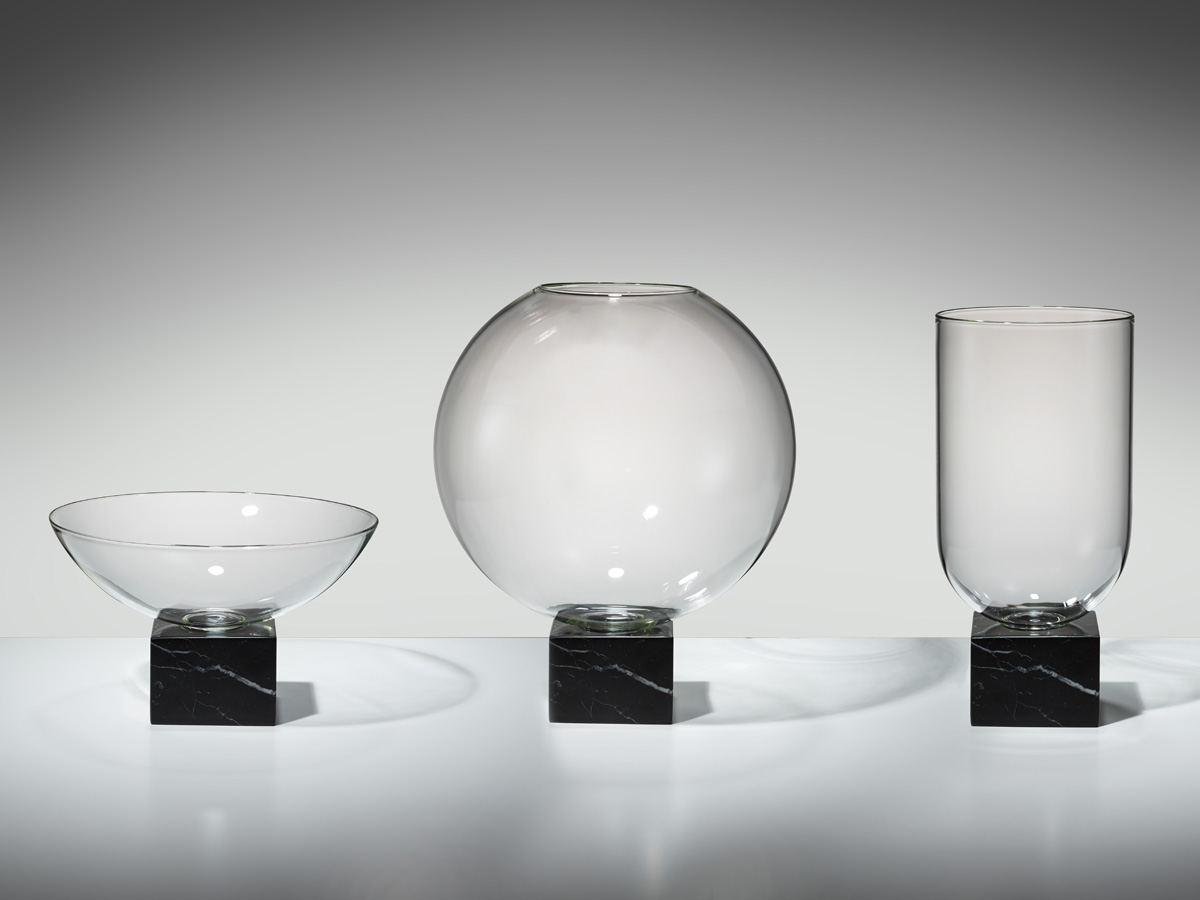 Flowers were the accessories du jour this year for designers. Lee Broom, for one, converted his Shoreditch store into The Flower Shop, where his new Podium glass vase collection took center stage among sweeping displays of fresh flowers.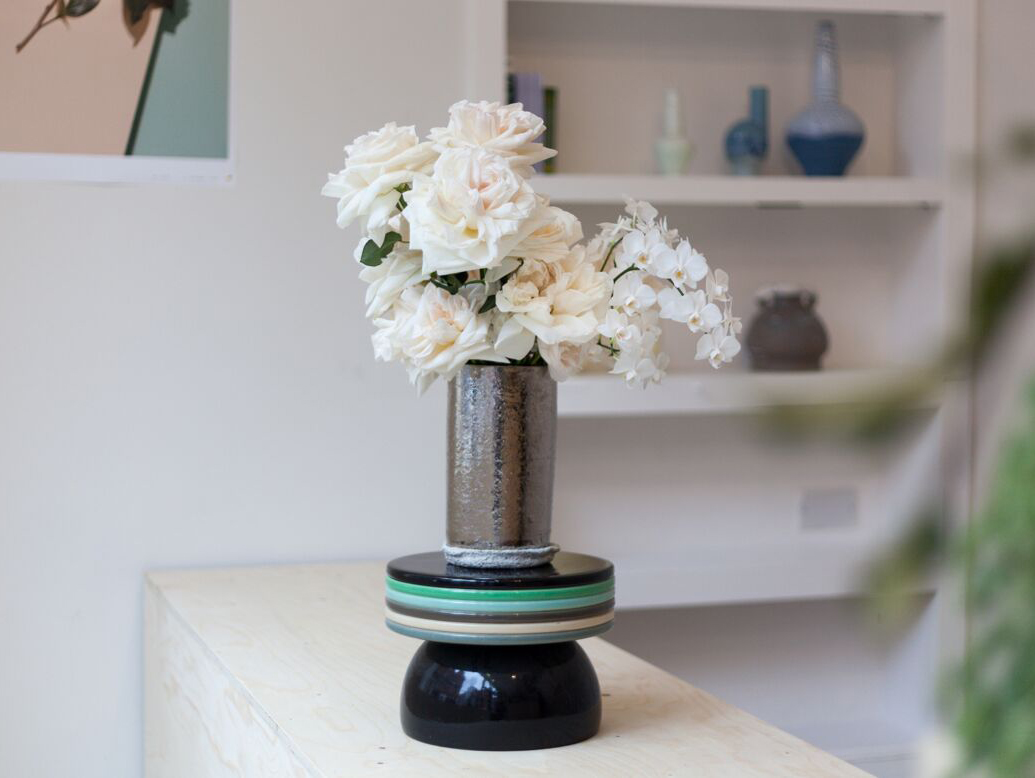 In Brompton, Australian flower company Fjura is sharing space with ceramic tables and magazine racks by designer Laetitia de Allegri for a poetic, floral experience that will change according to light, season and color.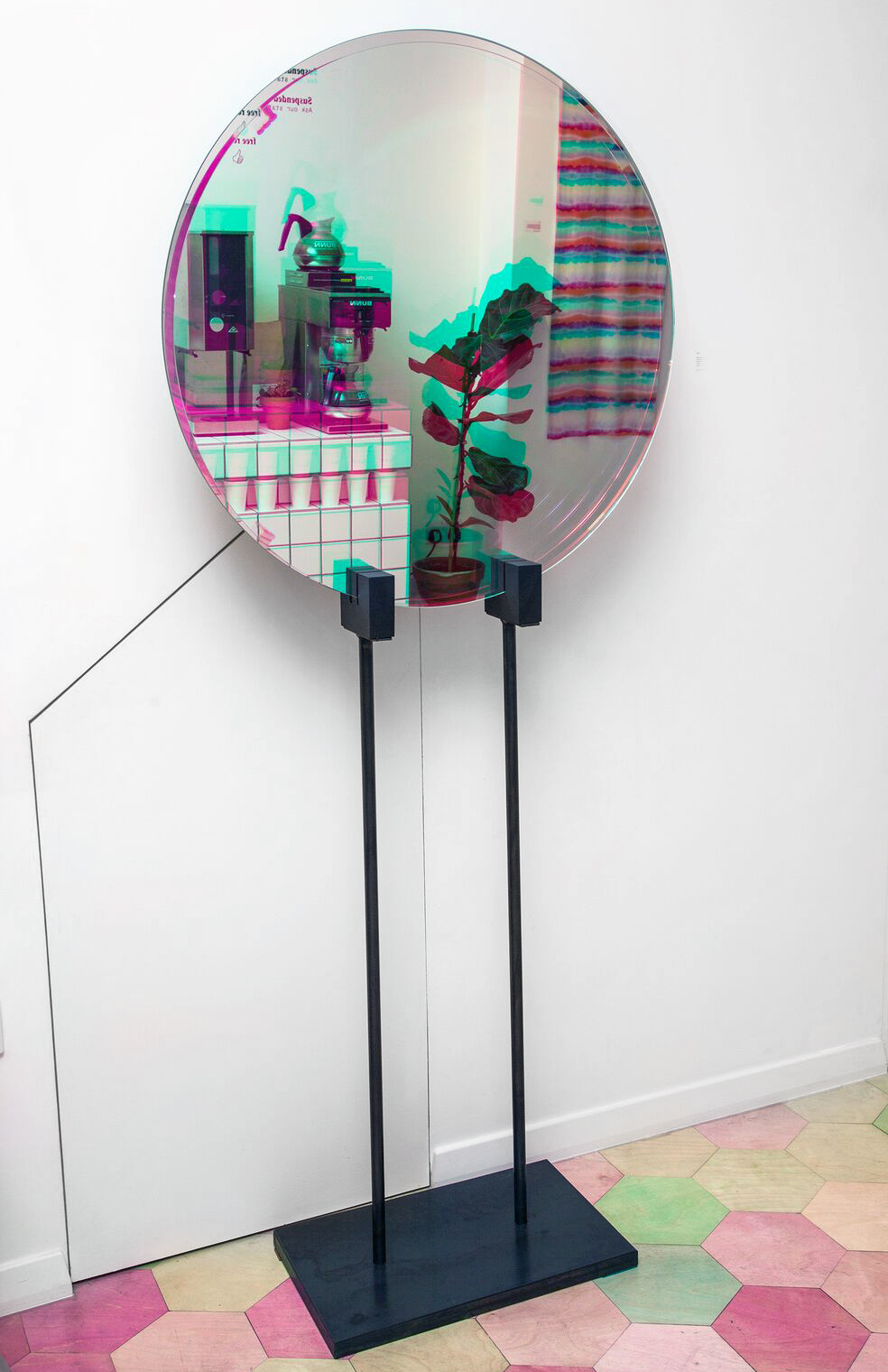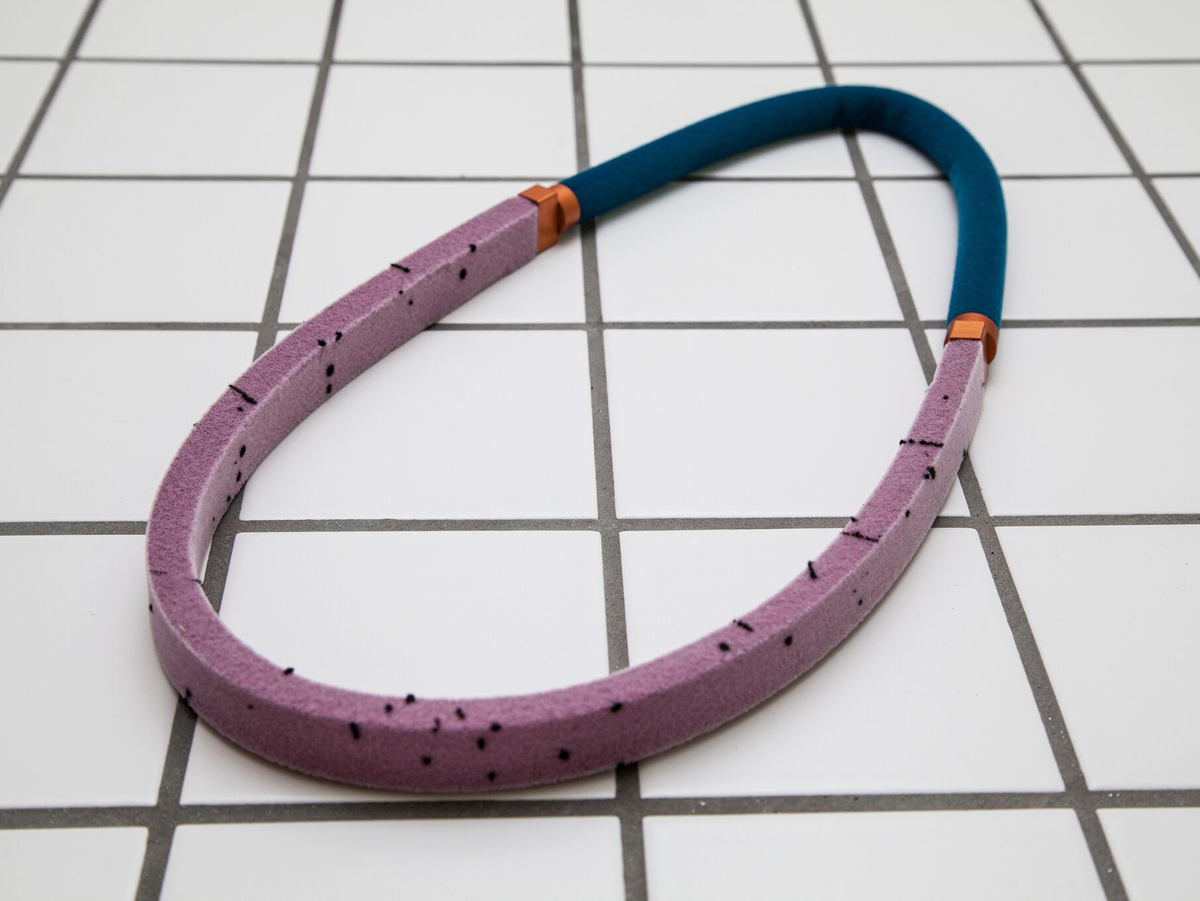 New material consultancy Matter – founded by designer Seetal Solanki – launched with a 5-day program of events and talks exploring each of the five senses. A packed roster of designer-led talks included Wills Yates-Johnson's Polyspolia project (as spotted in our Show RCA graduate round-up) and Dean Brown's recent reinterpretation of Sevres porcelain. Based at One Good Dead Today, the studio-come-shop also played laboratory to showcasing future materials and innovative projects like Shamees Aden's surface-adapting trainer. Much material food for thought!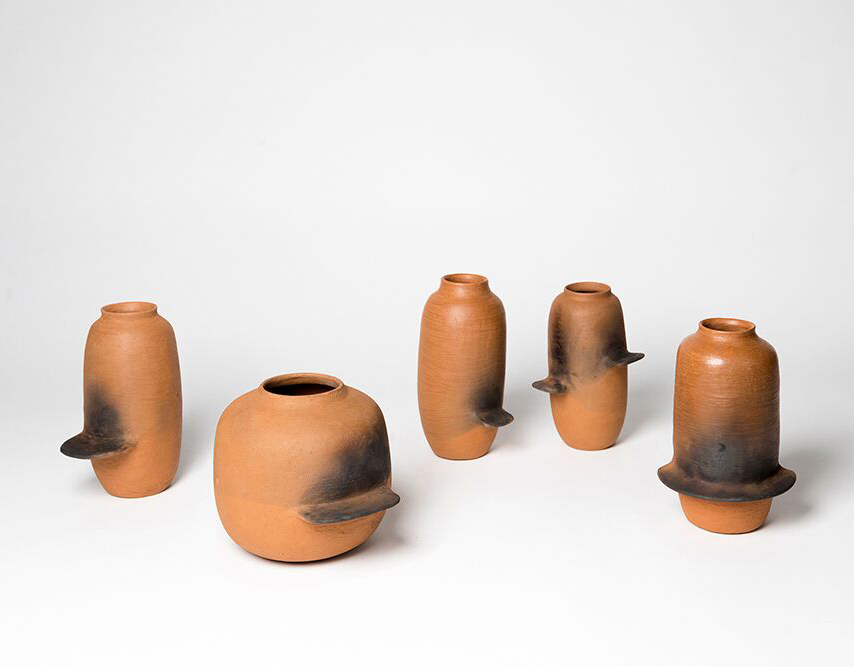 Open Fires, the latest explorations by London-based Liliana Ovalle and Mexican female craft collective Colectivo 1050 looks to the typical firing process used in Oaxaca, where vessels are fired amongst sand, dung and leaves in various compositions. Made from red clay, every piece acquires black traces where exposed to fire.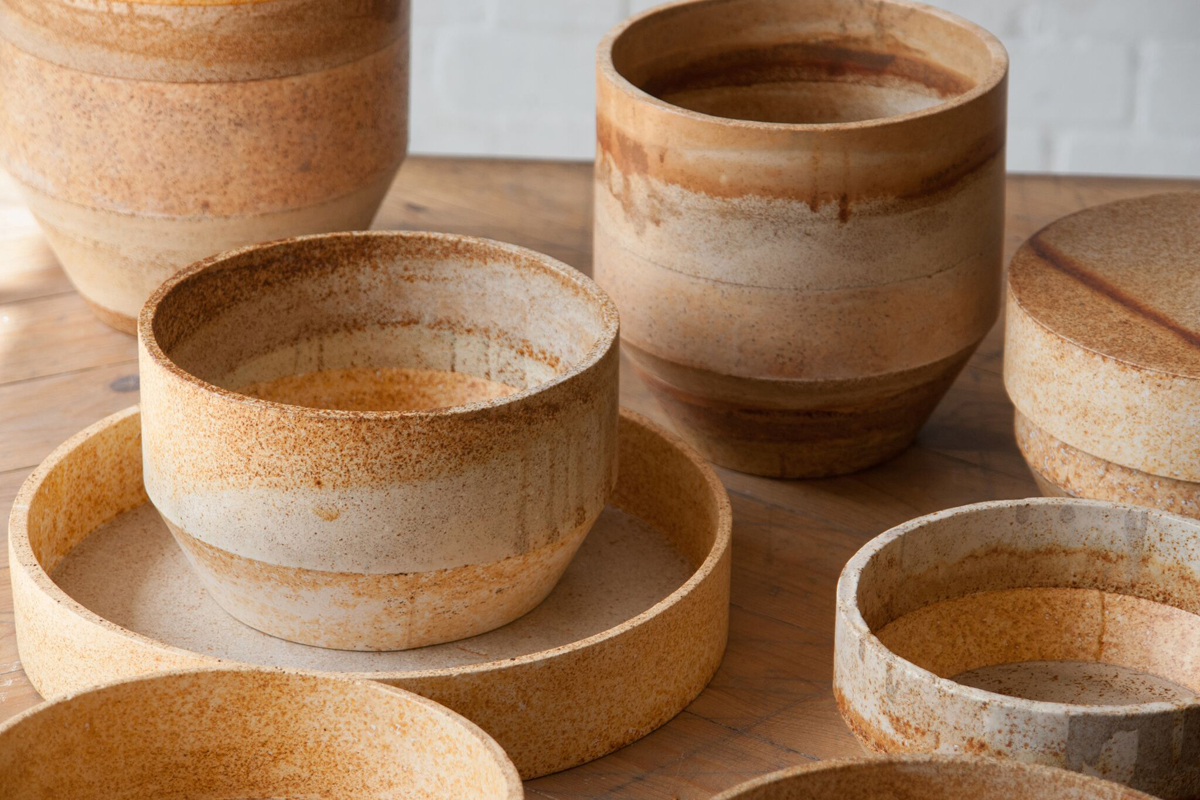 A definite favorite from the week, Ariane Prin's Rust collection of pots, vases, and trays is made from metal dust mixed with plaster and jesmonite. Each is entirely hand-made, while the oxidiation of the metal dust gives each a unique texture and color intensity ensuring no two are the same.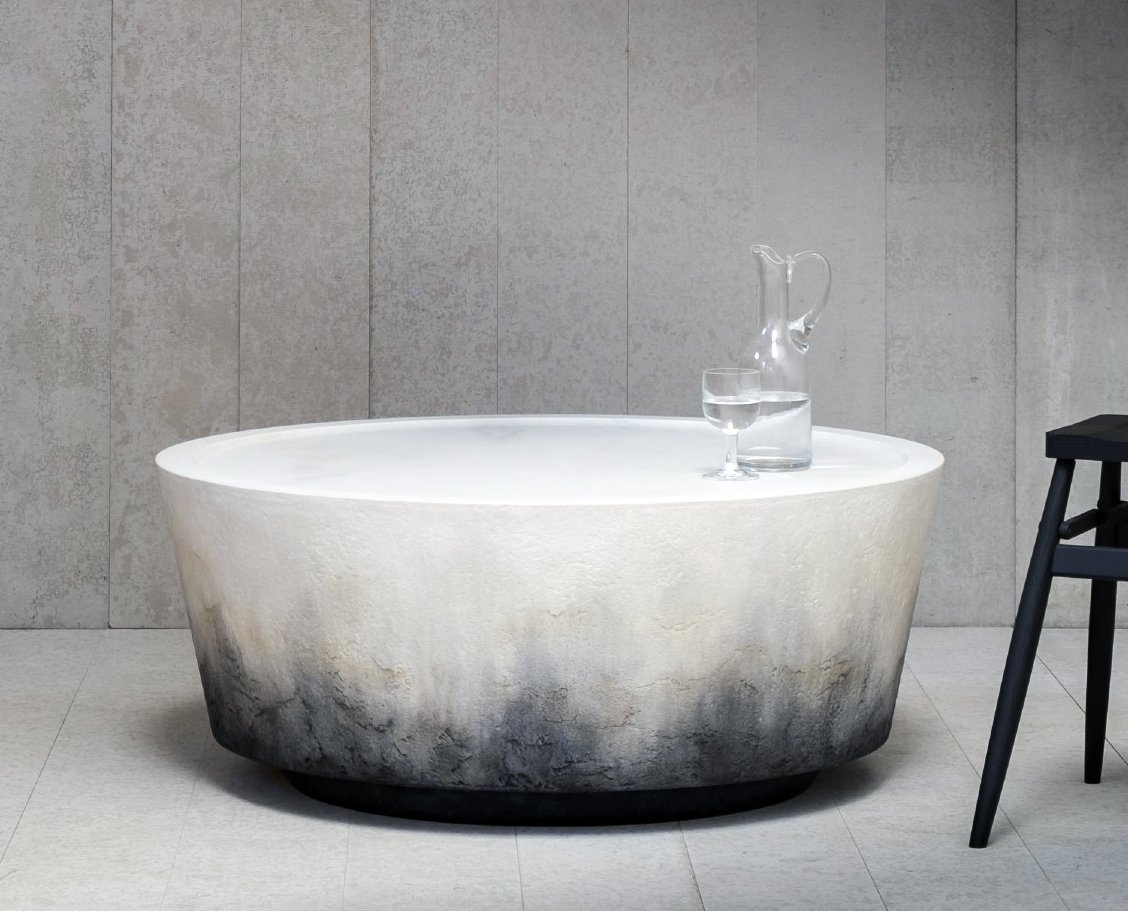 Also working with the versatile properties of jesmonite, London studio Pinch's new Nim table looks monolithic in size and shape but demonstrates the lightweight and replicable qualities of the water-based composite. Inky hues running through the side of the table imitate the textural veins typically found in natural strata.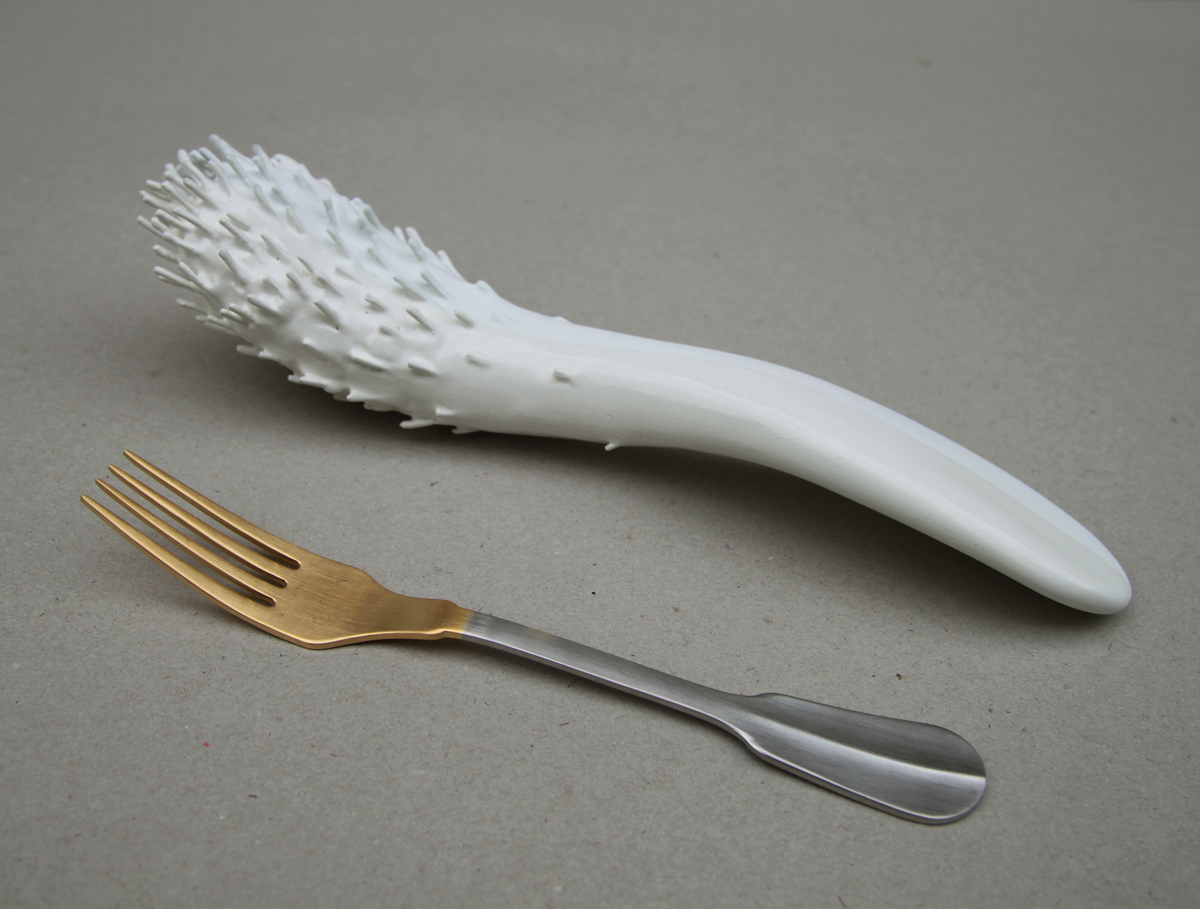 The Voice of Things exhibition from students of the RCA's Platform 18 Design Products department explored reproduction, but moreso around how we interpret and translate descriptions. Participating designers found a person to describe a functional object to them via spoken word, and without seeing the original object, they had to recreate it – the results were fantastical and literal in equal measure.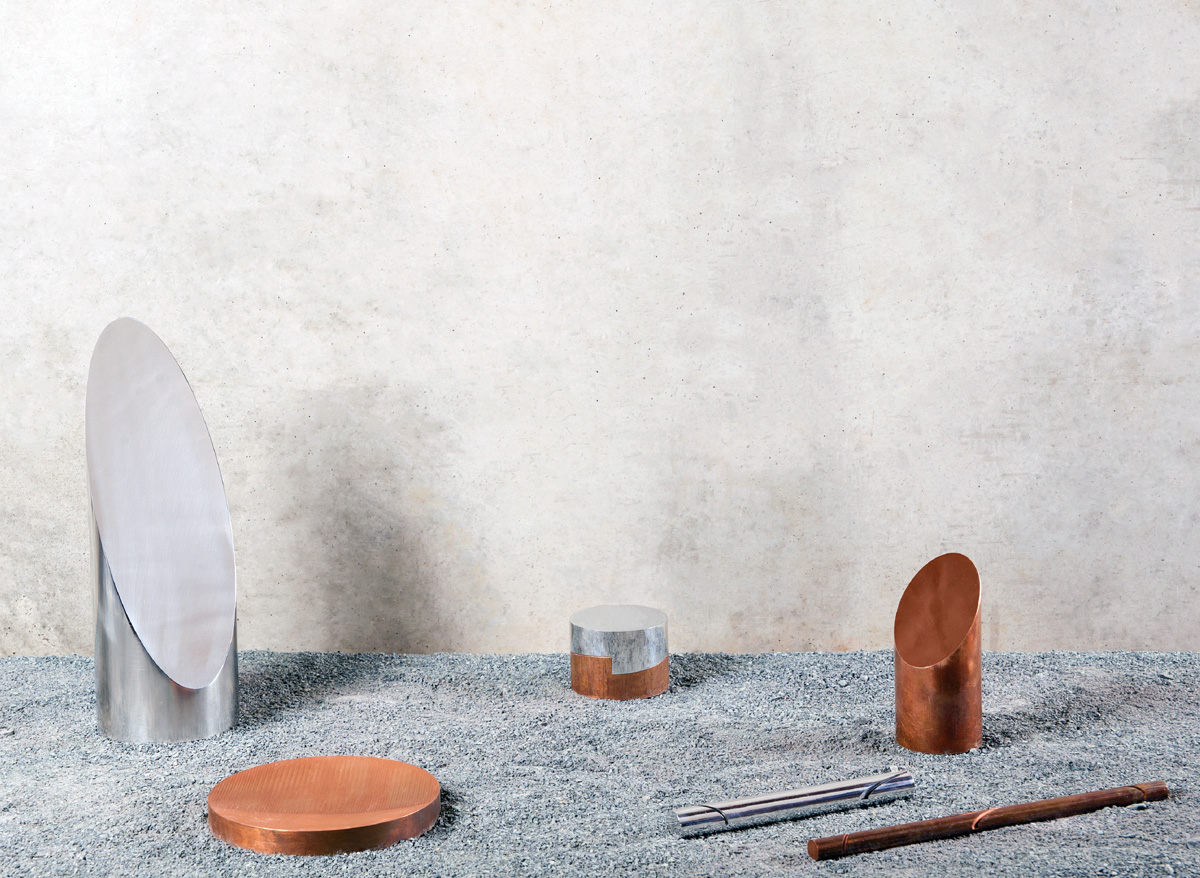 Istanbul-based initiative Kumulatif operate as a collective experience – much like the Bloomsbury Group's Omega Workshops – in which each designer and producer have equal visibility and ownership in the making process. Uncertain Geometry, their first collection — comprising two mirrors, photo holders, a bowl and a textile piece – use copper and aluminum to reinforce the functional simplicity of the forms.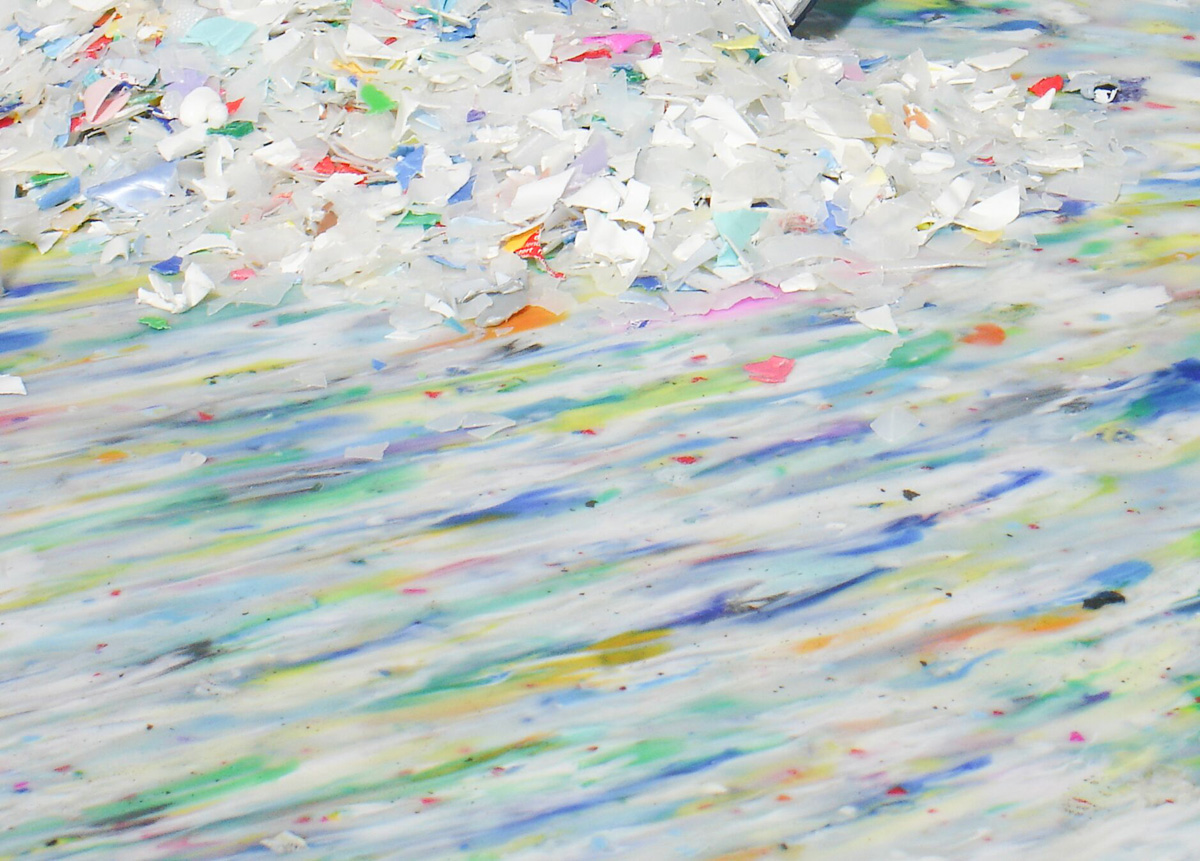 The 100% recycled plastic panels by Smile Plastics can not only be made from multiple materials – possibilities include chopping boards, yogurt pots, CDs, and even coffee – but each hand-arranged panel is compression-molded for unique surfaces that can be made to preference of color, pattern, and intended application. The company is now venturing into design products to really demonstrate the versatile manufacturing possibilities.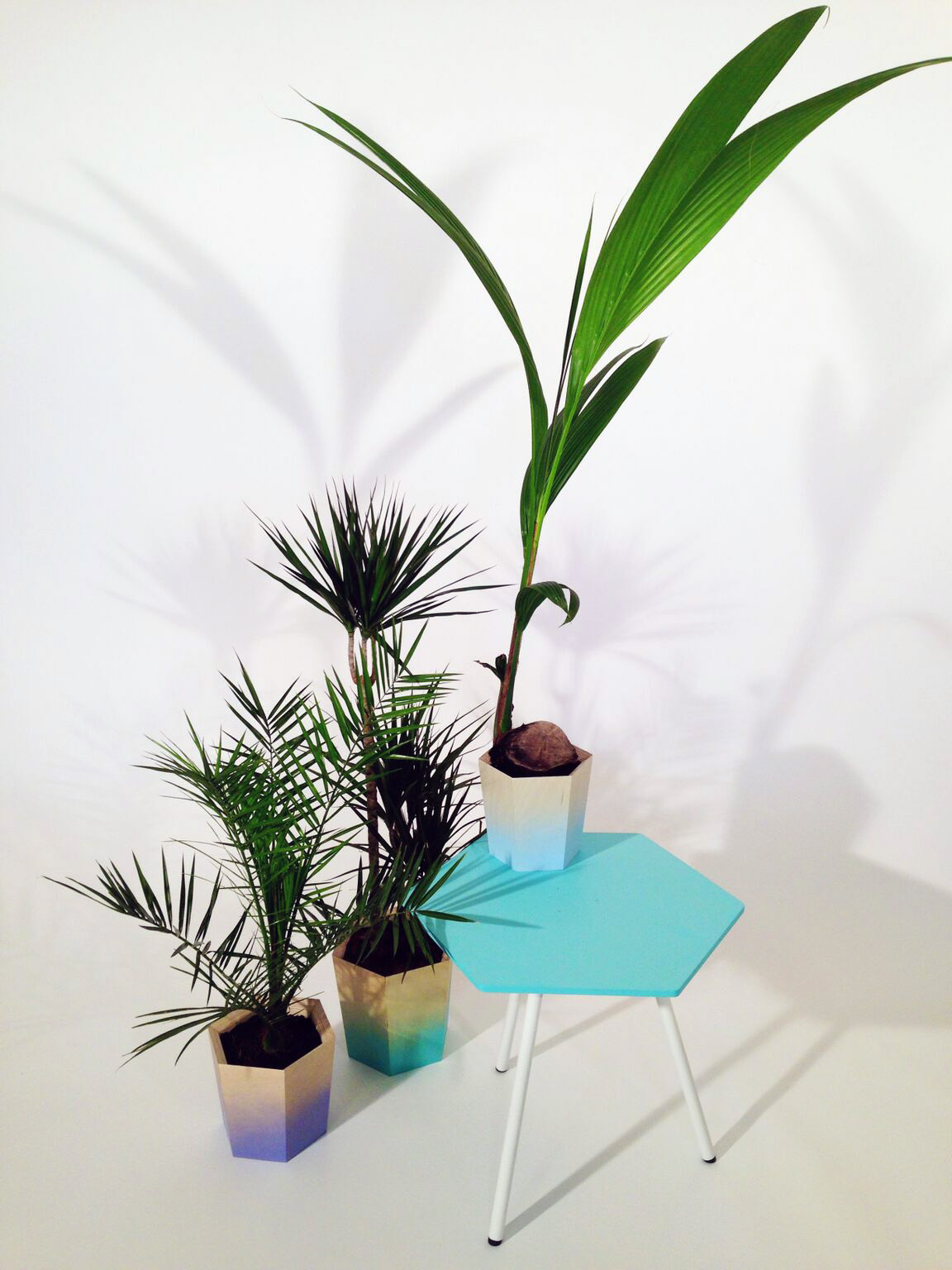 The fashion for ombre continues with Primary Grey's handmade planters, spotted at Tent. Made from birch plywood, the pots are sprayed with color and then lacquered on the outside and sealed with a resin on the inside to prevent damage from watering the plants. Note too that different sizes and colors are available on request.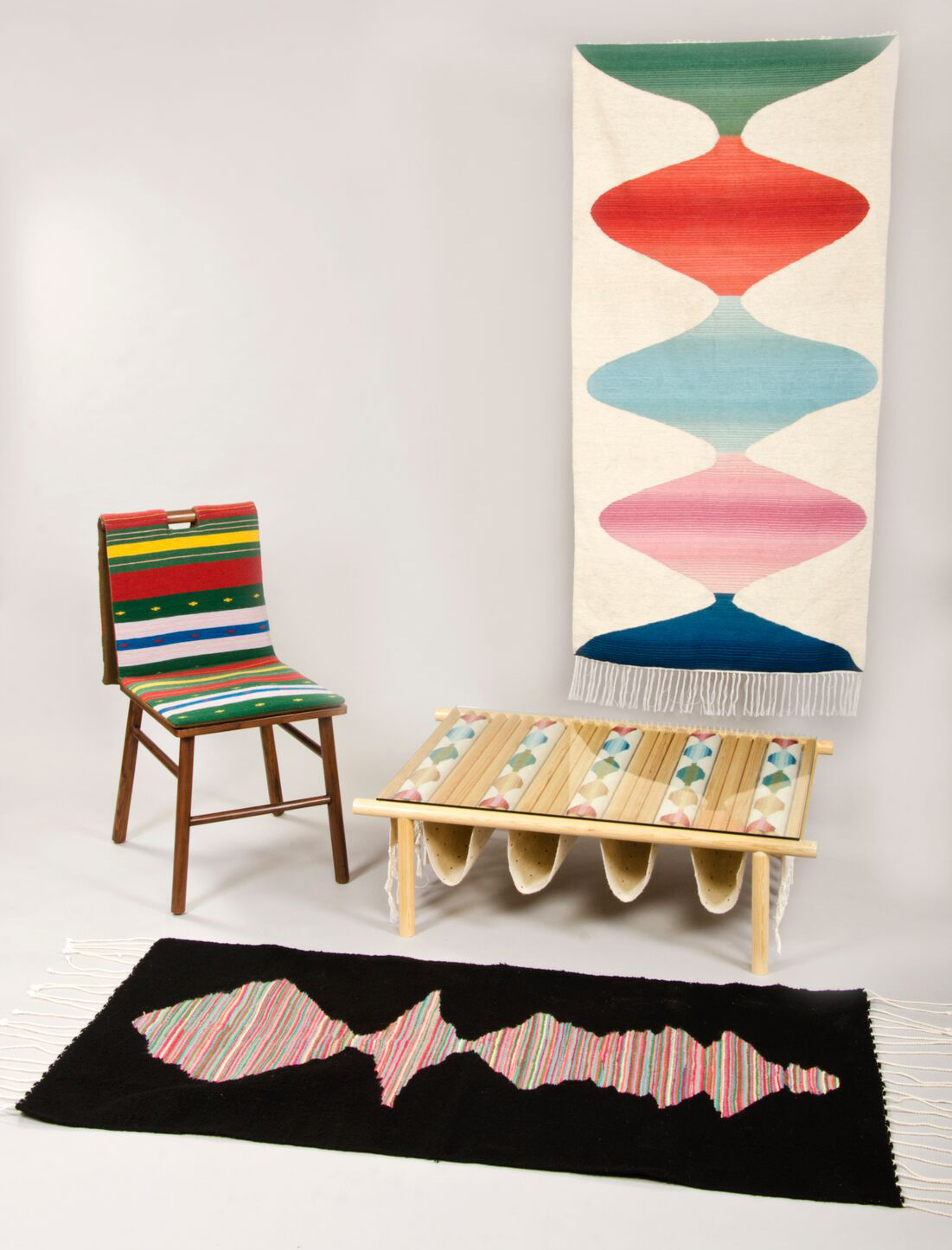 Making their international debut at Tent, Mexican brand Mestiz rescue and develop regional, artisanal craft techniques. Their first line of furniture and textile pieces are inspired by the relationship between the body and clothing – the Patel chair and Mori table are literally dressed in vibrant, folkloric textiles brought to life with treadle looms by local craftsmen in Saltillo.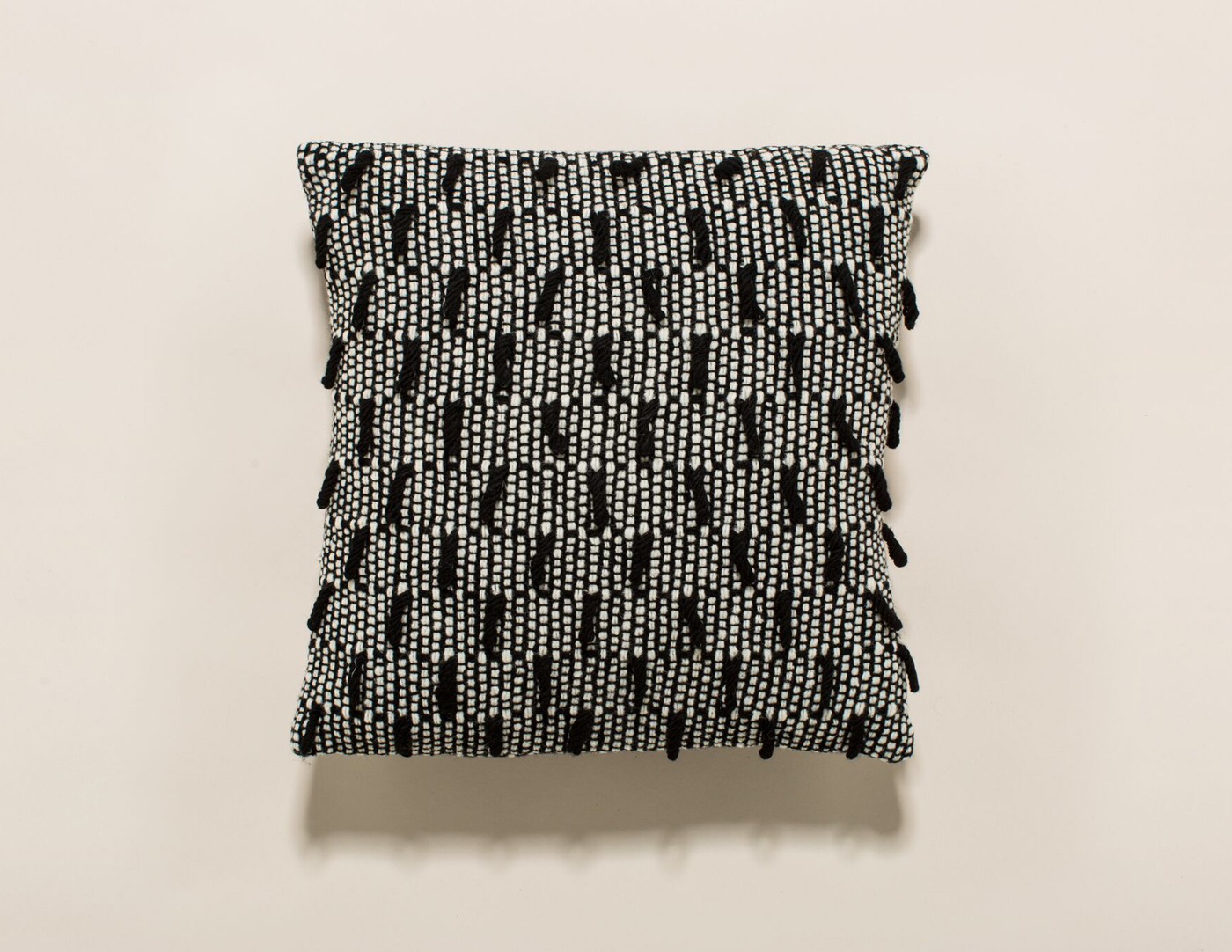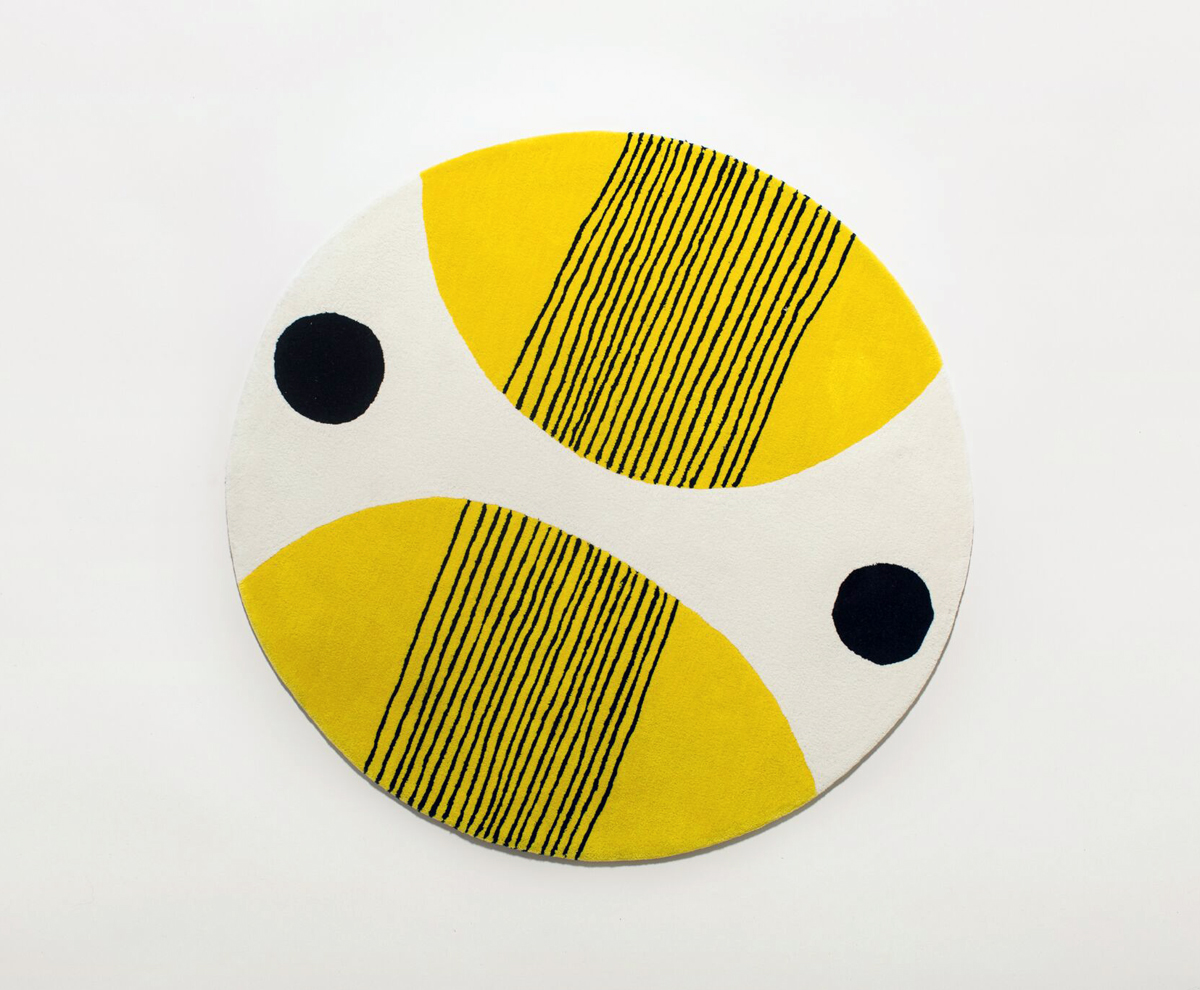 Craft and heritage, and its importance to contemporary makers across Ireland, took central stage at the Ó exhibition. The government-backed initiative provided a platform for 30 designers, including our favorites by the family-run Mourne Textiles (we've a hankering for the black and white pillow with fringing, above top), Ceadogán's vibrant and Mid-Century like rugs (above bottom) and calm and intricately layered weavings by Liz Nilsson.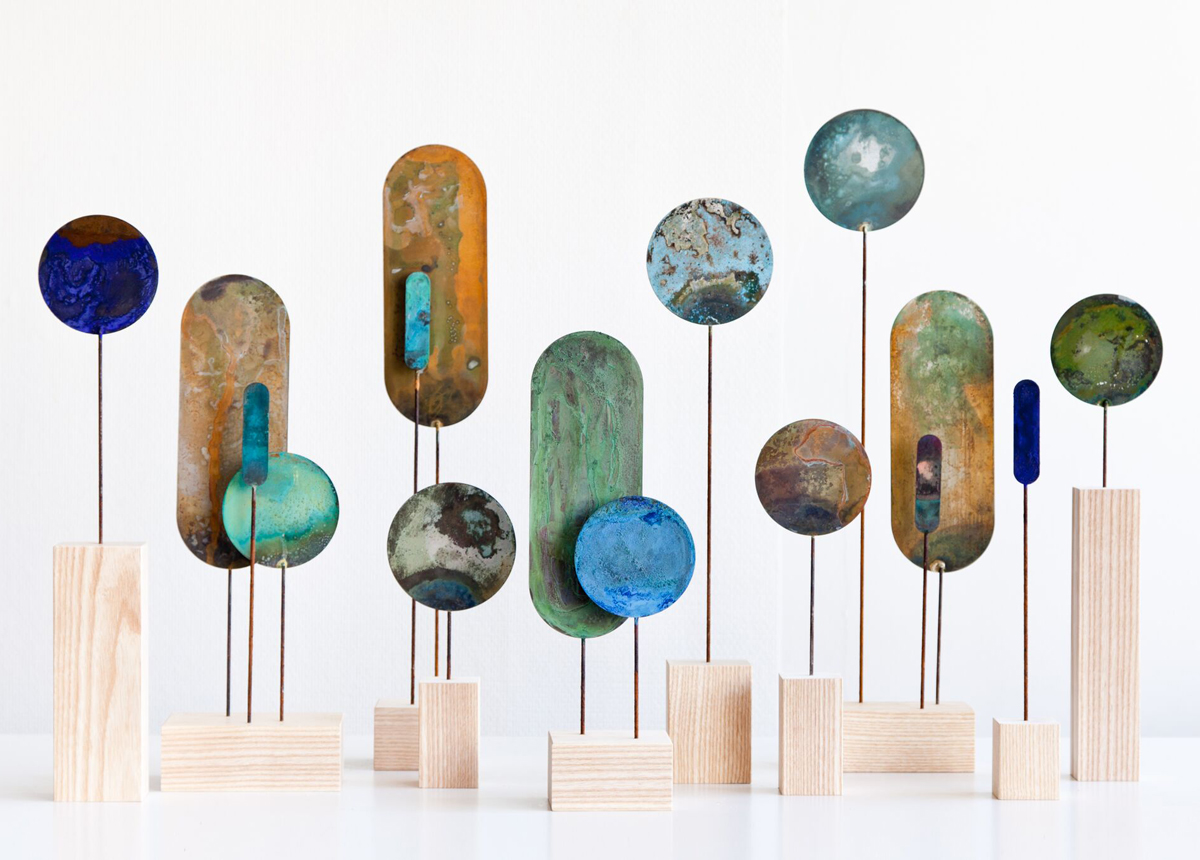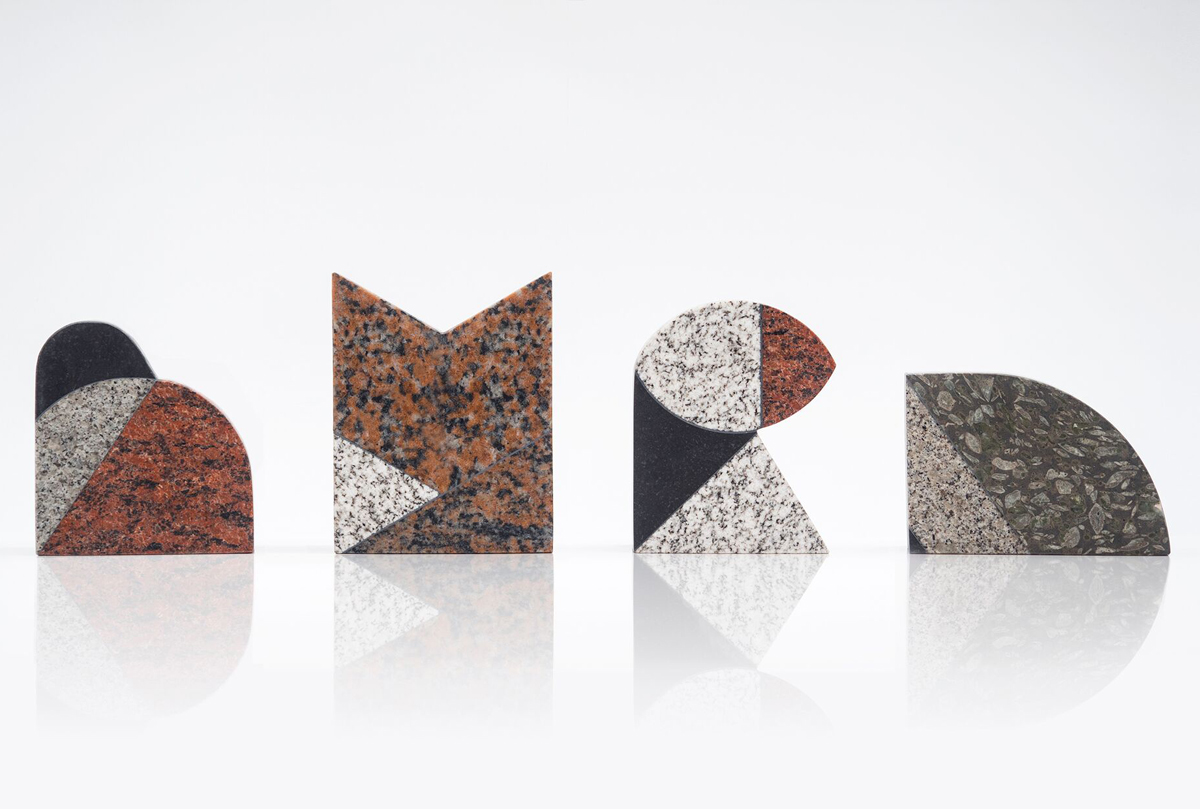 100% Norway at Tent explored materiality, and the high-quality craftsmanship expected from the Nordic country, via the works of 33 designers in furniture, interior, and product design. Kneip's more experimental approach explores the colors of aging and weathering of metals, presented through a series of mechanical objects (above top). We also loved the Fauna granite paperweights by Hallgeir & Hege Homstvedt, which are graphically interpreted into animals (above bottom).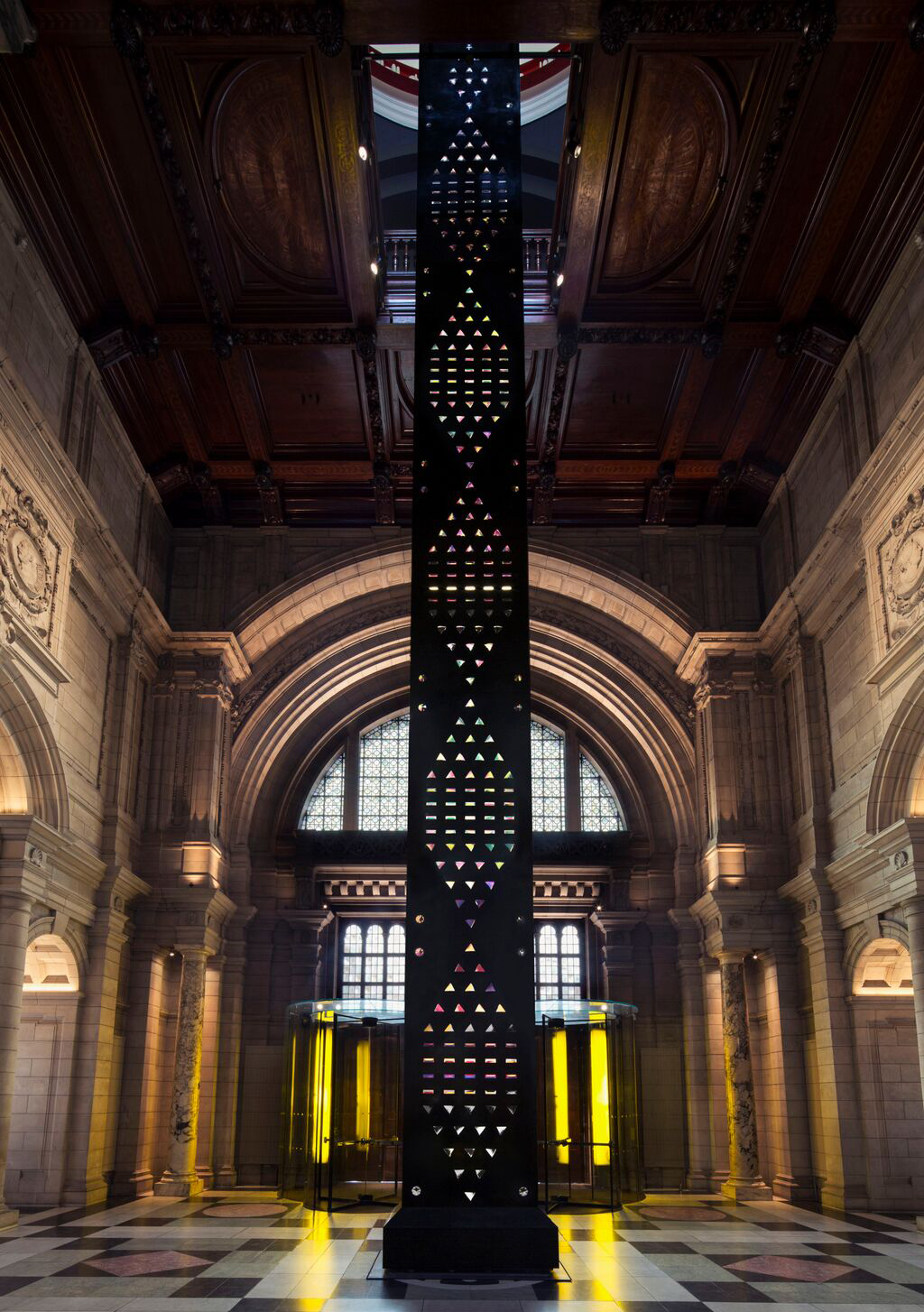 Visitors to the V&A Museum surely won't have missed Kim Thome's Zotem, a towering 90-foot-tall totemic structure stretching from the entrance to the cupola on the 6th floor, and made from over 600 bespoke cut Swarovski crystals. We'll be uncovering more of the London-based Norwegian designer's working practice and upcoming projects next week.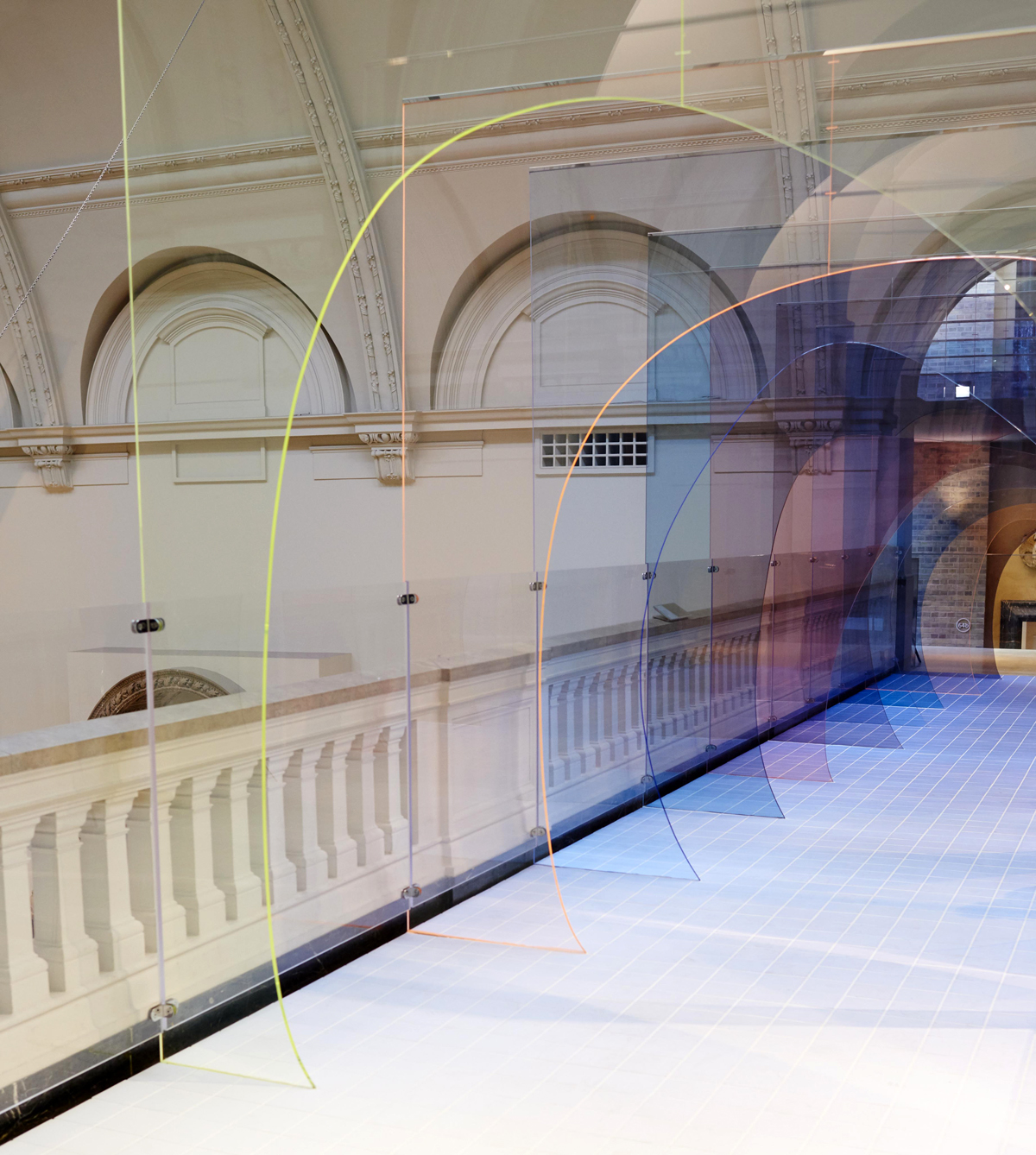 The most Instagrammable installation Award has to go to Mise-en-Abyme by London-based design duo Laetitia de Allegri and Matteo Fogale, a landscape of overlapping semi-transparent acrylic panels that provide the viewer with a different perspective depending on where they stand on the gallery bridge, and at what time of day. Beautifully soothing morning, noon and night.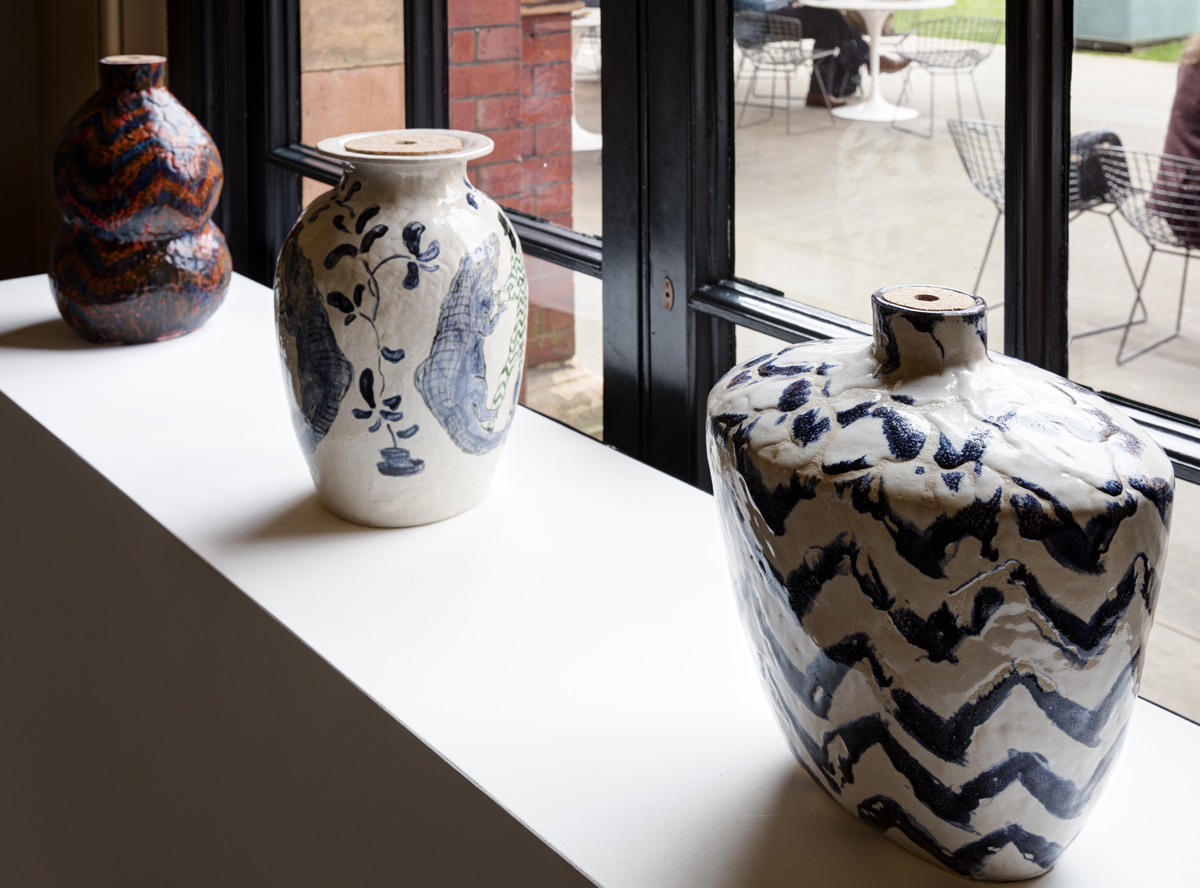 Tucked amongst the V&A's Renaissance sculptures was Three Vases, a joint project by ceramicist Amy Hughes, video artist Jamie Jenkinson, and illustrator Phil Goss for a craft meets digital mash-up. Each of the handmade vessels contains spinning imagery that's only visible when viewed through the lens of a camera phone. See the video here.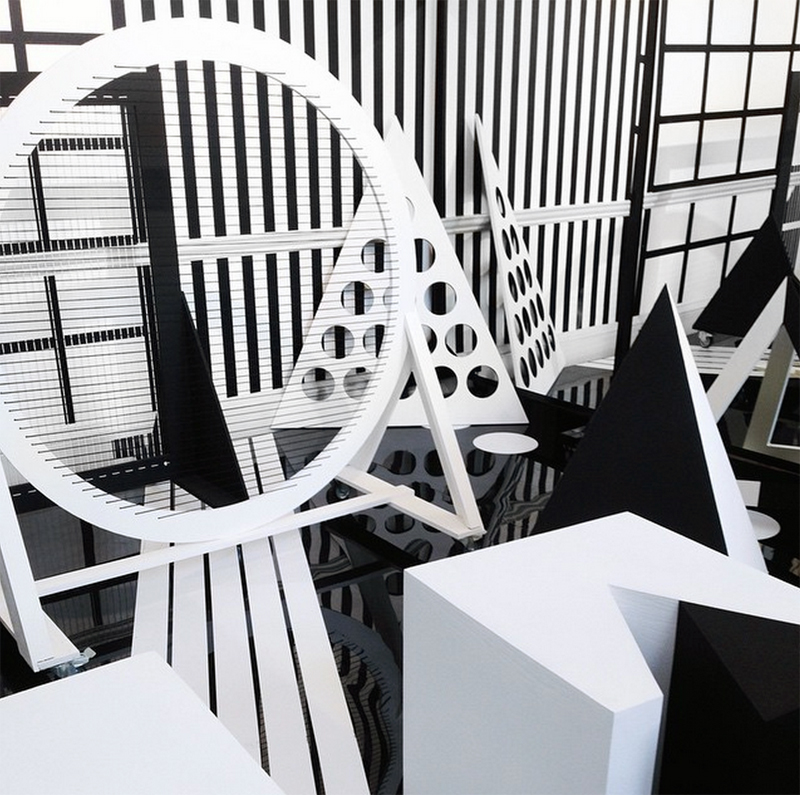 At Somerset House, print-research duo Patternity celebrated its recent collaboration with Paperless Post by installing an Op-Art playground complete with ponchos visitors could don for maximum selfie appeal.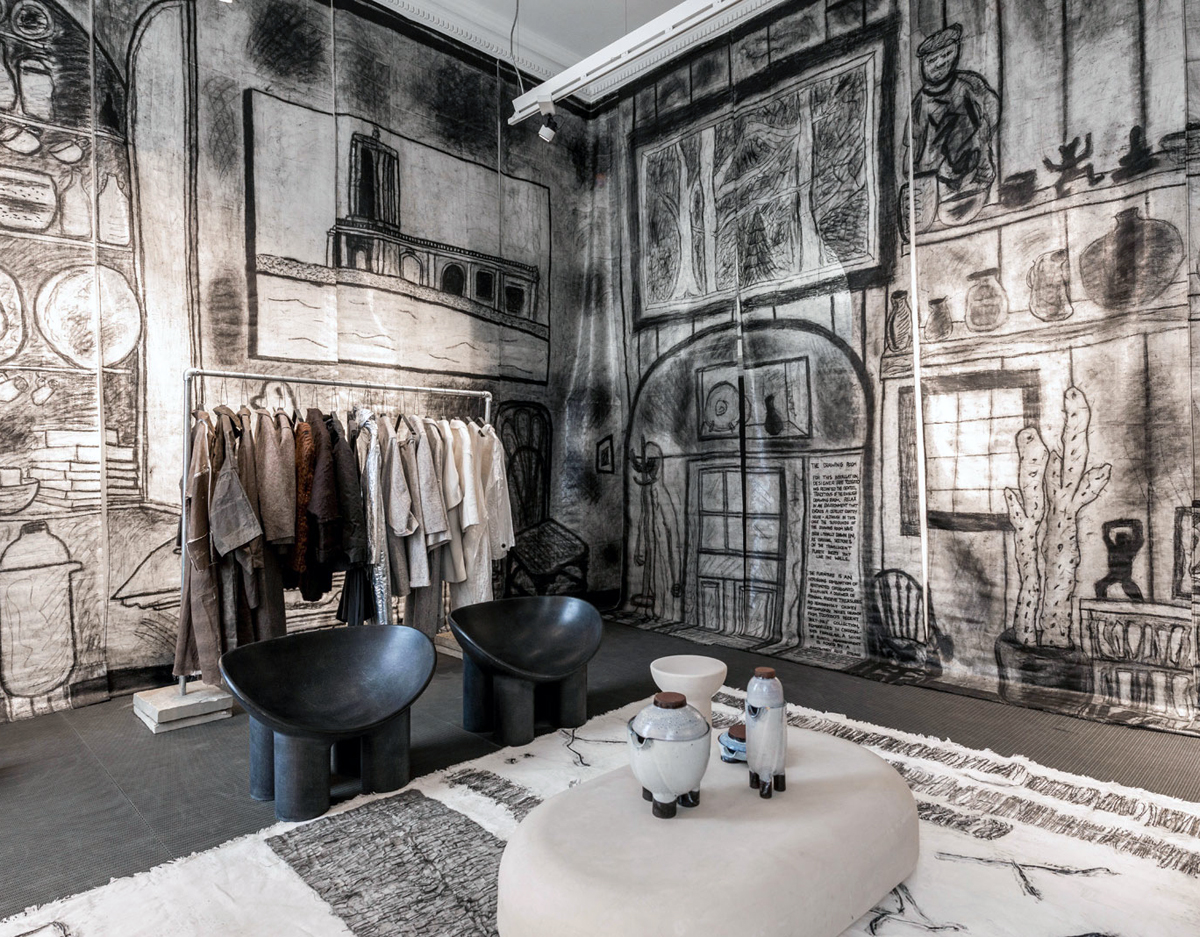 In a neighboring room, Faye Toogood once again proved that her ambition knows no bounds by presenting new furniture, ceramics, clothing, and massively scaled charcoal wall drawings meant to represent a traditional English country inn — all while she hosted a major concurrent installation at the V&A across town.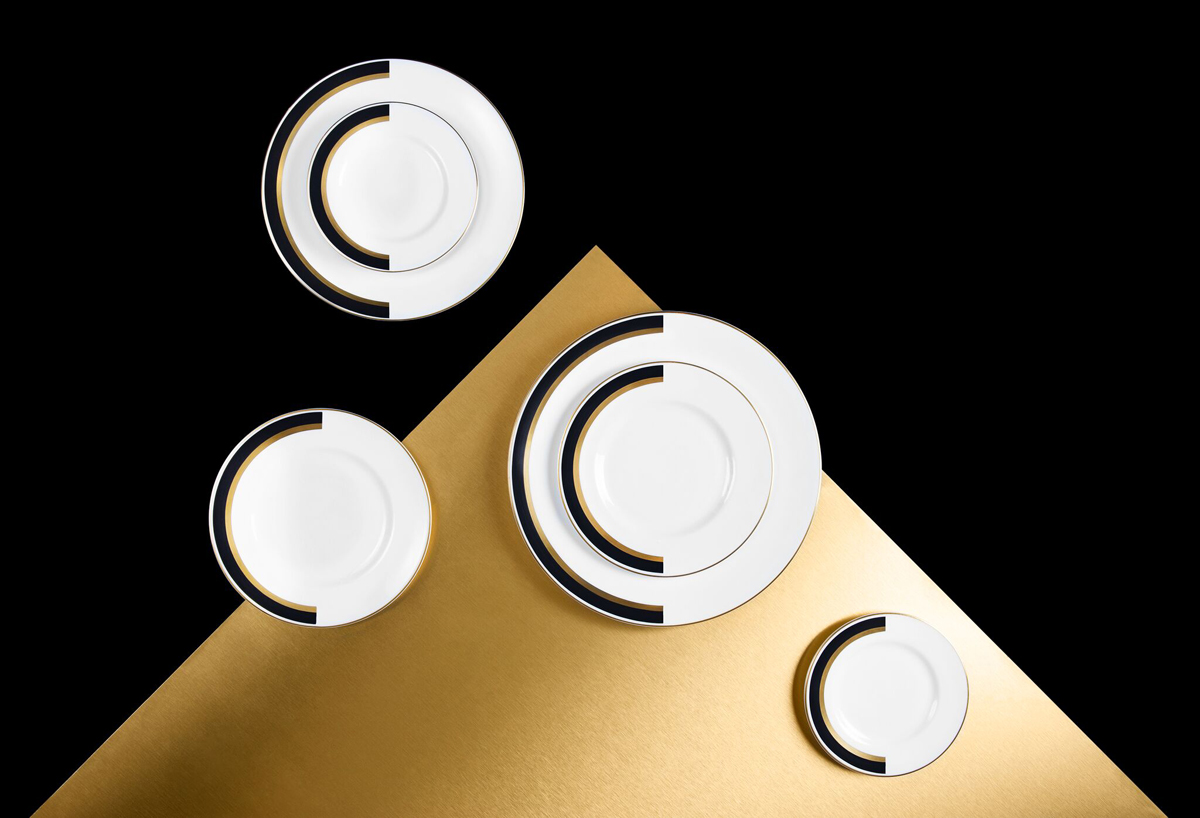 London ceramics designer (and brand) Richard Brendon (who has also collaborated with Patternity) launched his newest range of dishware last week, a graphic yet chic motif called Arc that channels Art Deco.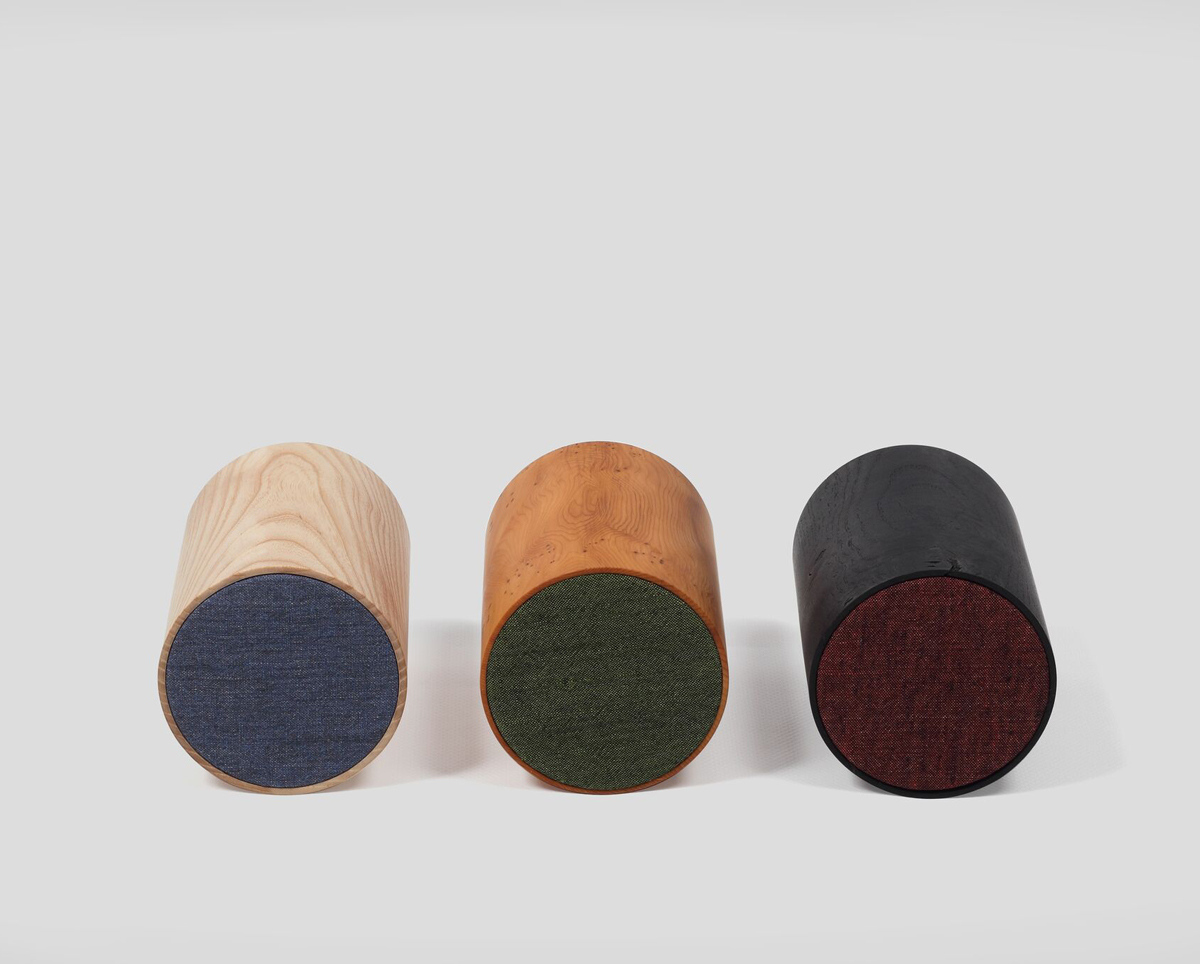 Tucked into the picturesque Rochelle School, below the Pinch presentation mentioned above, was the eminently sweet exhibition The Souvenir Project, a show curated by Makers & Brothers that tasked Irish designers with imagining contemporary souvenirs for the country. Our favorite was a series of wooden speakers by Cathal O'Connor and Peter Sheehan that can be programmed with particularly memorable sounds visitors collected on their trip.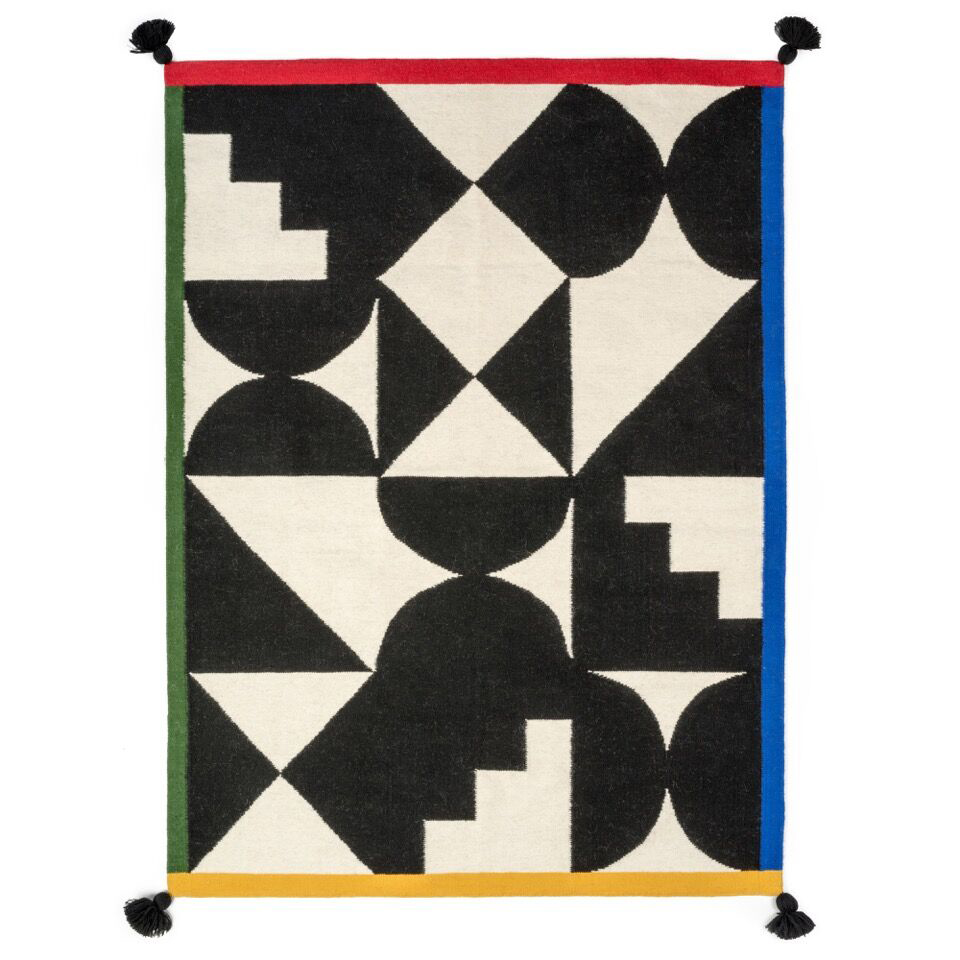 Our favorite London design haunt, Darkroom, celebrated its fifth anniversary during the fair with a collection of housewares featuring motifs based on five different basic geometric shapes, echoing the store's longtime fascination with both Memphis patterns and those of traditional African textiles. Of course, we wanted everything.